How to Have a Tour of the Galapagos Islands on a Budget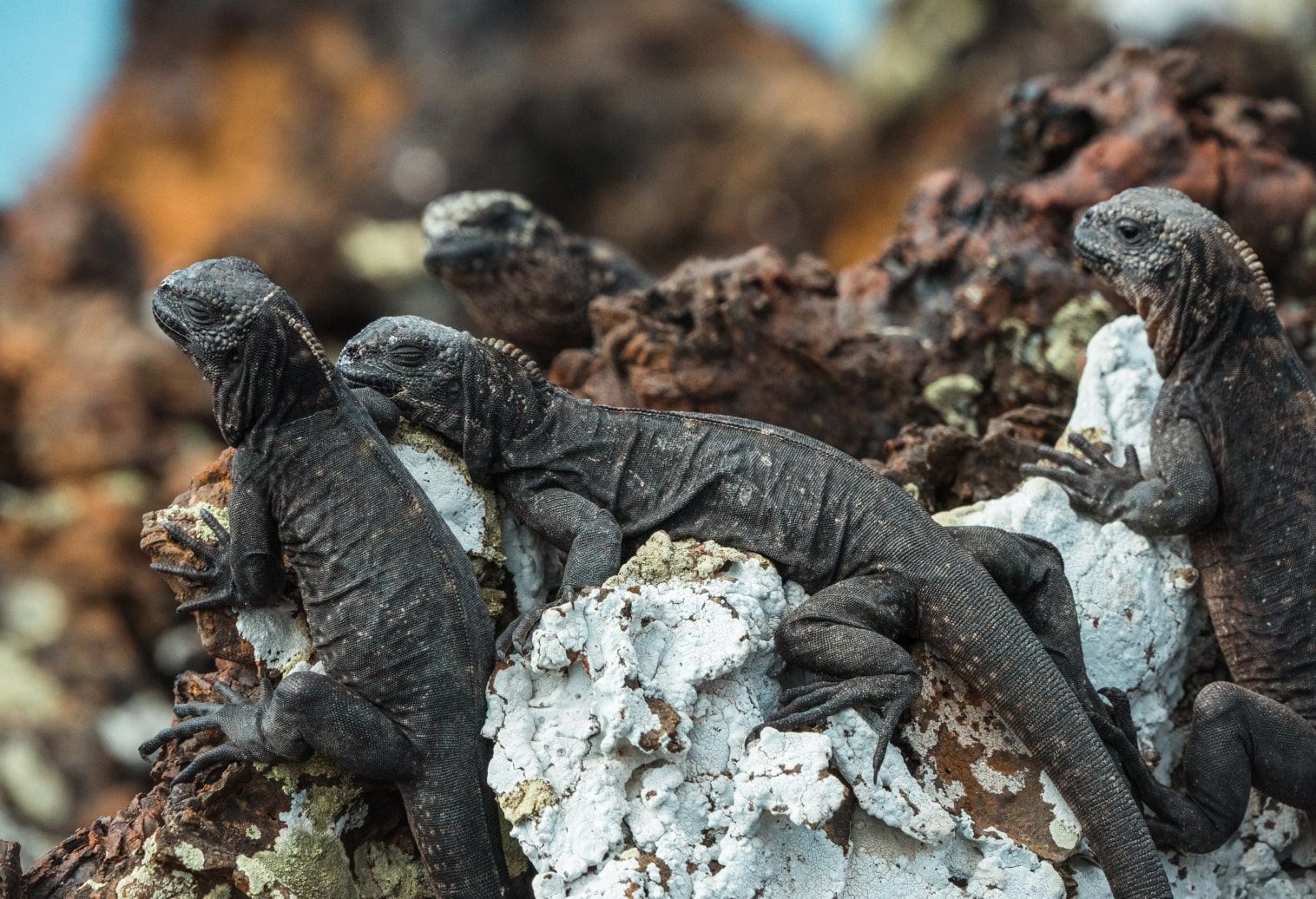 A thousand kilometers from Ecuador's coast, the Galapagos Islands are in the Pacific Ocean. Located at a strategic point that receives confluence from three distinct ocean currents. This accounts for the large biodiversity of marine life found on this island.
It has also been named one of the places in the world with the richest marine diversity. The marine life here ranges from sharks to penguins to sea lions and several other species of marine life.
The beauty of this place is that the animals are left to live in their natural habitat, totally unbridled and undisturbed. In Galapagos, humans and animals have found a way to coexist seamlessly. This is proven by the fact that many animals swim with humans in the water without hurting them (including sharks, you may ask? Yes, including the sharks!).
An amazing fact of the world is that no other spot offers this kind of diversity and closeness to thousands of species in their natural habitat, which Galapagos offers. A trip to Galapagos Islands is a once-in-a-lifetime opportunity.
Going by all the island has to offer, traveling to Galapagos is not cheap. Still, we have put together a few methods to enable you to get the best out of your travel to the Galapagos Islands without breaking the bank.
How to Visit the Galapagos Island Cheaply
A good means to travel to Galapagos on a budget is flying in from Ecuador's mainland cities (Quito or Guayaquil). The cheapest flights to Galapagos are usually LATAM or TAME airlines, offering as low as $250 (the cheapest price you would find) for a round trip.
LATAM Airlines frequently offer discounts occasionally to travelers, so it may be a good idea to look out for one when booking your flight.
Upon landing, an entrance fee of $100 is collected at the National Park before gaining access to the main island. This fee is non-negotiable and is usually collected in cash.
There is also a compulsory $20 transit control payment. This is valid for visits up to 90 days, and it is a requirement that every Galapagos tourist must possess. You have to keep the card safe throughout your visit to Galapagos.
Besides these fees, you can navigate Galapagos on a budget for the rest of your trip.
If you are wondering how to get to Galapagos cheaply, there are two fool-proof ways to do that.
The first is by getting a last-minute boat cruise
Many tour guides provide boat cruises that can accommodate nothing less than 12 passengers at once. There is a chef on board that cooks thrice daily, and there are bed spaces where passengers can rest during their tour. The tour guide takes the passengers on a tour of the Island and plans out different activities.
Booking a boat cruise in advance is very expensive, with the cheapest costing around $2500 for a 4-5 day cruise. Sometimes, the boat isn't usually full, and the owner will prefer to cut the price than tour with empty spaces. You could find a cheap Galapagos Islands cruise for at least a week or less to the tour.
A budget cruise can cost between $800 - $1800 for a 4-5 day cruise, which is still quite pricey. There is also no guarantee that you will find one, but it is a good option if you can afford it and prefer to tour in a group.
The next option is to DIY the trip / Tour Independently
Four Islands are completely free for all tourists to explore. They are; Santa Cruz (Puerto Ayora), San Cristobal (Puerto Villamil) (which are the best places to stay in the Galapagos Islands), Isabela (Puerto Baquerizo), and Floreana.
These Islands have a collection of beautiful beaches, cafeterias, amazing views, museums, wildlife parks, and activities that can be enjoyed at little or no cost.
If you're considering where to stay in the Galapagos Islands, there are several open hotels where you can get a decent room for as low as $20 per night. If you don't mind sharing a bathroom, you can get one even lower. Of course, these hotels won't be luxurious, but they sure will be comfortable enough for your stay.
When it comes to food, you can eat like royalty for as low as $10. This grand meal includes fresh seafood (main course), two side dishes, and a drink, which is a pretty good deal if you ask me. There are also smaller shops that offer cheaper meals in sizable portions for less.
You could also try the local empanadas, which are sold for just $2. Irrespective of your budget, you can not go hungry in Galapagos. And of course, the food isn't merely cheap; it's also delicious.
The best way to tour Galapagos on a budget is to DIY (Do It Yourself) and take day tours. Depending on the activities, spending less than $50 per day when touring alone is possible. You also have absolute power over your activities and time.
By visiting the cheap vacation spots on Galapagos, you can be sure to keep your pocket smiling during your trip.
Why Is a Tour of the Galapagos so Expensive?
It's no news that visiting Galapagos is costly, but there are reasons behind that. The foremost reason is the Island's location and the high logistics cost involved in maintaining its biodiversity and shielding it from the effects of tourism.
A large amount of money also goes into developing the community and sustaining the economy as the Island generally has a low human population (only the four Islands listed earlier allow people to live in them).
A lot of money is also used to import fresh food produce to the Island. Farming isn't carried out on the Island so as not to disrupt or cause a change in the wildlife distribution. All these reasons explain why trips to Galapagos Islands are not cheap.
The Very Best Time to Visit Galapagos Islands
The best time to travel to Galapagos is during the warm season. This is usually between December and May. The fairest temperatures are experienced during these months. Although there can be showers of rain occasionally, the sun is out most of the time, which creates the perfect weather for taking walks, sea diving, hiking, or spotting wildlife.
The springtime (April and May) is the best time to see the blossoming flowers and wildlife. Ironically, these months are off-peak travel times which you can take advantage of.
How Long Should You Stay There?
How long you stay depends entirely on your itinerary or schedule and the activities you are interested in carrying out. However, we would recommend nothing less than five days to thoroughly enjoy the experience of the Galapagos. There are several things to do in Galapagos that you do not need to rush.
If you're going on a cruise, you should note that a 4-day cruise is just 2 full days of activity (the first day is usually to get the passengers on board and comfortable, and the last day is to take everybody back to prepare for departure). So, a 7-8 day cruise will be an ideal option.
Should You Book Accommodation in Advance?
This is dependent on your tour plan. If you decide to go on a cruise (either booked in advance or last-minute), your accommodation on the boat is sorted, and you don't have to worry about it. If you decide to travel independently, you can decide to book in advance; you could get rooms online ranging from $25-50 at least.
On the other hand, you can choose to look for accommodation yourself after landing in Galapagos. This will ensure you get the cheapest deals, as low as $10, without sacrificing your comfort.
Galapagos Tour Activities
There are numerous fun and relatively cheap activities that will help you explore the Galapagos Islands on a budget.
Here is a list of several beautiful places to visit on your Galapagos travel:
Santa Cruz Island
Located about 2.5 kilometers from Puerto Ayora are two beautiful beaches, Playa Brava (which has strong currents and is not advisable to swim in) and Playa Mansa (which is just suitable for snorkeling with white tip sharks). You could also spot some turtles, iguanas, and pelicans. It is open from 6 am-6:30 pm and is entirely free.
This is not too far away from Puerto Ayora. It has a breeding area for turtles, and this is a good place to visit to get extensive knowledge about the complex biodiversity of the Island. Entry is free of charge.
El Chato Tortoise Reserve
There are a lot of giant tortoises in their natural habitat here. You could also try wearing a tortoise shell. All that is required is an entrance fee of $2.
Other beautiful places to visit are; Los Gemelos (volcanic craters located in a forest), German Beach (a mangrove beach you can swim in), and Las Grietas( a swimming pool in a canyon).
San Cristobal Island
The best place to learn about the ecological distribution of the Galapagos.
This is a freshwater lake found right inside an active volcano. This is a spot for the very brave.
This spot provides an amazing mountaintop view of the turtles, birds, and wildlife beneath it.
Others include Puerto Chino (a white sand beach), La Loberia, and Playa Mann, where you can see many sea lions.
Floreana Island
It is surrounded by nature and unique flora and fauna. It has less than 125 human inhabitants in total. It is a good place to experience Mother Nature in all her glory.
Isabela Island
This is the meeting point of the great white sharks. You are not allowed to snorkel here, though you can have a lovely view of the sharks for free.
This is a natural pool where you can swim with sea turtles, sea lions, and rays. You could spot penguins occasionally, all for free.
This place is among the 5 volcanoes on the island and has the second biggest crater in the world. The views are spectacular and can be enjoyed for free.
Other cool spots are Laguna Salinas (where you can see flamingos), Los Tuneles (lava rock canals that house marine life), and National Park Tortoise Reserve.
Conclusion
Whether you want to experience luxury at its peak or simply want to DIY your trip, nothing stops you from having a wonderful and fun-filled experience in the Galapagos. Now that budget is not a problem, when are you likely to visit Galapagos? Would you prefer to DIY or cruise it?