Redwood National Park: Things to Do & Best Time to Visit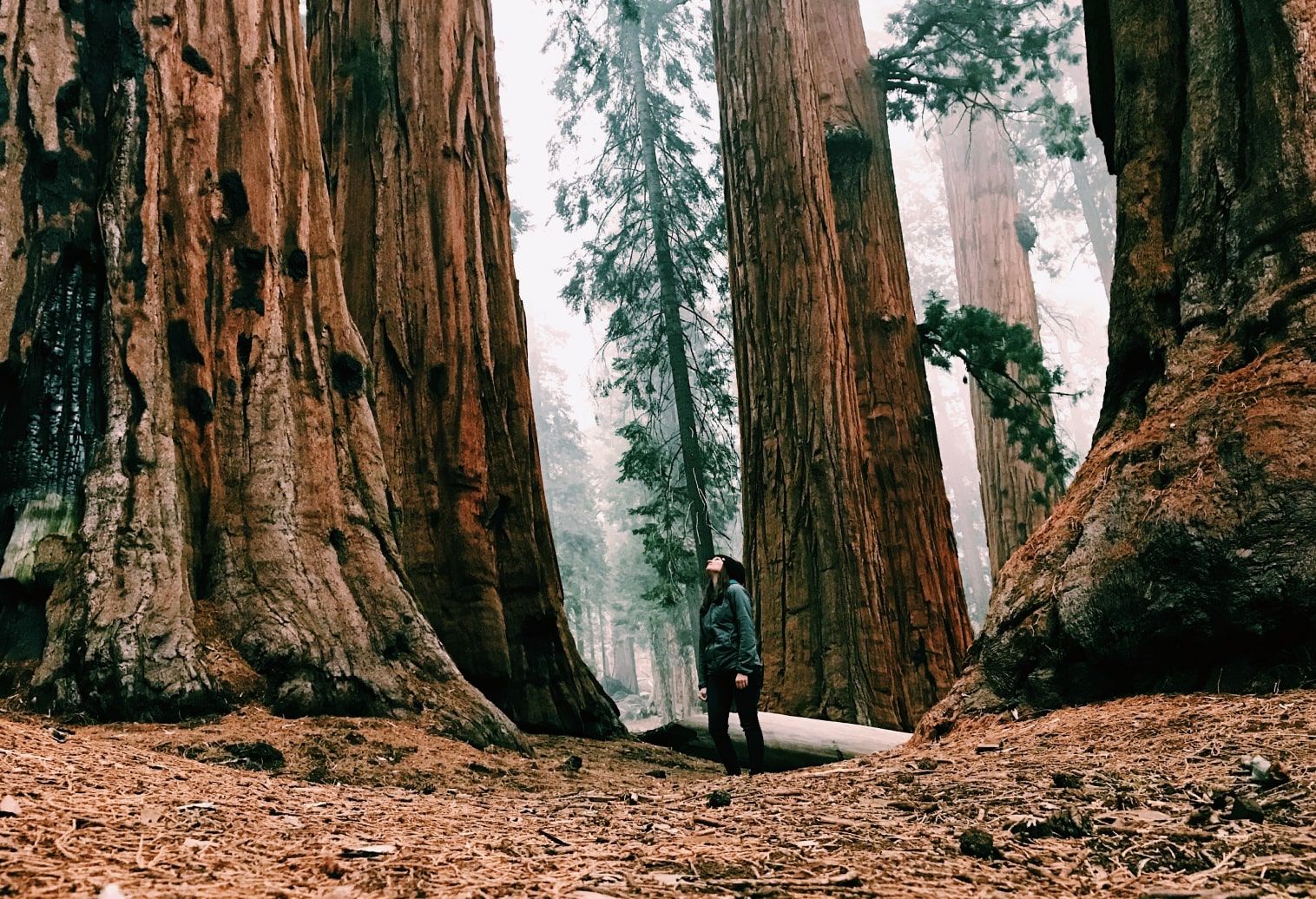 There are lots of fun facts about countries in the world, even ones you'd never imagine. Who would expect to find some of the world's tallest trees in the United States? What's more amazing is that a large population of those trees is found in the Redwood forest. The Park is one of the most treasured parks in the United States.
If you're looking for a place to experience the beauty and power of nature, Redwood National Park is the perfect destination. With stunning redwood trees, pristine beaches, and rolling hills, this park is the ideal spot for your next vacation. Pack your hiking boots and binoculars and get ready to explore all the park offers.
Where Is Redwood National Park?
Redwood National Park is in Crescent City, on the northern coast of California, estimated to be roughly 60 miles long, stretching from Del Norte County to Humboldt County.
People commonly refer to Redwood National and States Parks as the National Park, which comprises California's state parks and one national park. These three state parks include The Jedediah Smith Redwoods State Park, The Del Norte Coast Redwoods State Park, and The Prairie Creek Redwoods State Park. Redwood forest became a national park on October 2, 1968, and became a UNESCO World Heritage Site in 1980, protecting its trees from illegal felling and its animals from poaching.
One of the fun facts about Redwood National Park is that its trees are the major attraction to the park. The most dominant of these trees are the Coast redwoods and the Douglas-fir: the age of their trees is estimated around 1,200–2,200 years or even more.
How to Get to Redwood National Park
Ready to explore the tallest trees on Earth? Redwood National Park is a must-see destination for nature lovers and outdoor enthusiasts. Here are some tips on how to get there and make the most of your visit.
Getting to Redwood National Park by Road
San Francisco and Los Angeles are two major routes to the Redwood National Park. San Francisco is one city with the major airlines that lead to this park, and there are several routes to take to get there quickly from San Francisco. The journey from San Francisco to Redwood National Park by road takes about 6hrs or more, depending on the route you choose to take.
You can take two major routes from San Francisco to Redwood National Park. The quickest to this park is Hwy 101. After leaving San Francisco via the Golden Gate Bridge, stay on Hwy 101 until you reach the national park. It allows you to see California's scenic coast before you get to the Redwoods. Don't forget to take into account the  traffic if you plan to leave during the weekend.
Visitors leaving  from San Francisco can also take into consideration  Hwy 1 or the Pacific coast highway. This route is more scenic, but  longer than Hwy 101: it takes about 8½hrs to get to the national park.
The road from Los Angeles to Redwood National Park takes on average around 12hrs of  straight drive. A half-day drive can be very exhausting for most people, so they break this journey into two days. Another way  to get to Redwood National Park from Los Angeles – is to take a bus from Los Angeles downtown to the Arcata transit center. This journey would normally take around 21hrs and would cost around  30-65 USD.
Flights to Redwood National Park
There are several flights to Redwood National Park: the major ones are the San Francisco International Airport, Oakland International Airport, and the Sacramento International Airport. Even though other airports lead to the park, those mentioned earlier are relatively cheaper.
The high cost of the flight can be explained by the proximity of  other airports to the Park. Examples of these airports include:
The Humboldt County airport in Eureka.
Del Norte county regional airport in Crescent City.
Rogue Valley Medford International Airport in Oregon.
Closest Airport to Redwood National Park
Of the major ones, San Francisco International Airport (SFO) is the major airport near Redwood National Park. Apart from being one of the cheapest, it also hosts one of the most popular airlines with direct service to most states in the US. However, the airport is located far from Redwood forest, so you will have to drive at least 6hrs to the park.
If time is a more precious asset for you than money , you can try out the Humboldt County Airport in Eureka, also called the Arcata-Eureka Airport. This is the closest airport to Redwood National Park. The park is about 28 miles (26-31 minutes drive) from this airport.
What to Do and See in Redwood National Park
Redwood houses eternal trees that keep you looking up endlessly. However, this beautiful park has so much more to offer. The forest is also home to many species of plants and animals, including some that are endangered. As a result, wildlife in Redwood National Park is incredibly diverse. It includes sea animals such as sea lions, harbor seals, and gray whales, which are seen during specific times of the year. In addition, endangered land species such as black bears, roosevelt elk, bobcat, deer, brown pelican, and bald eagles make the forest a wonder to see.
Its wide variety of plant and animal life, coupled with its gorgeous landscape, provides different engaging activities for visitors, such as hiking, watersports, and tours. Redwood National Park tours help you make the most of your day in the park, showing you the must-see places and things. One attraction visitors like to see are those areas with the largest concentration of Redwoods, which can be seen by either riding bikes or horses through the woods.
It is  also allowed to  fish along the park beaches, with guide services supervising these activities. While on your stay in Redwood National Park, you can also visit some of the beautiful beaches in the US, found in the northern parts of California.
Your visit to the Redwood forest is incomplete without taking a trip to the spot where the infamous movie "the lost world: Jurassic Park" was filmed. This site has a beautiful landscape with several hiking trails, picnic areas, and a shoreline where sea lions and starfish can be found.
The Best Times of the Year to Travel to National Park
The Redwood National Park weather is usually pleasant, the park is open year-round, and each season brings its own unique beauty. The park also features a diverse array of other plant and animal life, as well as miles of hiking trails and scenic coastline. The peak time travel to this national park is between late May and early September due to lower chances of rainfalls (which makes those months perfect for hiking). However, visitors should prepare themselves for downpours whatever the season they choose to visit the forest.
Due to its popularity, Redwood National Park can be quite crowded during the summer months. However, Fall is an ideal time to visit, as the leaves of the redwoods change color, creating a breathtaking sight. Spring is another good time to go, as the wildflowers are in bloom and the days are longer. Winter can also be a magical time to visit Redwood National Park, as the snow-capped trees create a fairytale-like setting. No matter when you go, Redwood National Park is sure to impress.
Redwood National Park in the Summer
The best time to visit Redwood National Park is during Summer, especially between June and August. During this season, the average temperature is 18.3°c. As a result, outdoor activities are thriving there  since the weather conditions can't disturb your plans and you can enjoy your favorite leisure without worrying of becoming wet or frozen.
It is essential to note that some days during the summer may be foggy, and foggy mornings provide tourists with the opportunity to capture wonderful images of the park from a different view. Chances of a misty morning increase rapidly in June, keeping the atmosphere moist and cool.
The downside of visiting during summer is the crowd. Every summer, the number of visitors to Redwood National Park reaches four times the number of people that visit during the winter, affecting the accommodation cost. So if you prefer solitude or looking forward to a cheap vacation, summer is probably not the best season to visit.
Redwood National Park in the Fall
If you wish to avoid the summer's crowd, the best time to visit Redwood National Park would be during the fall. Low season can delight tourists with  quiet stay at a reduced cost. The changing of the leaves in autumn also adds a colorful tone to the beauty of the forest.
During autumn, the temperature drops, and rainfall starts in Redwood National Park. Although arriving between early September and early October still seems like visiting during the summer. Visitors should prepare for rain and use sturdy hiking footwear to avoid muddy trails.
Despite the weather conditions during this season, tourists can still enjoy the same activities in this park (like those during summer). Visitors can hike, bike, or horse-walk several trails just like they would during summer while admiring the beauty of the forest. You could also walk along the coastal routes of the Pacific Ocean and engage in watersports activities.
Redwood National Park in the Winter
The winter months are for those that do not mind heavy rainfall or would like to experience the forest while it snows. From December to February, there are often heavy downpours and a significant drop in temperature. This results in very few people visiting Redwood National Park in winter, making winter the best month to enjoy solitude and the cheapest month to travel to this park.
Because of the heavy rainfall, rain gear and thermal clothes will significantly help as the temperatures drop lower than expected. Some paths are blocked because of flooding and landslides. Visitors may enjoy restricted hiking in designated places or drive around the forest, taking in its remarkable beauty and wildlife population.
The enormous gray whales migrate between November to December and then again from March to April. This makes watching the gray whales one of the major activities in the Redwood forest during winter. The Klamath River, Crescent Beach, or Wilson Creek are good places for people to witness this migration.
Redwood National Park in the Spring
There's something special about Redwood National Park in the spring. The air is filled with the scent of fresh growth, and the trees are alive with the sound of birdsong. The forest floor is blanketed with a carpet of green, and the sun filters through the branches to dapple the ground with light. It's a time of renewal when the natural world stirs from its winter slumber and comes to life again. Although heavy downpours reduce, it is still essential to prepare for rain (just in case).
Temperatures can range from 3.4°C to the upper 13.3°C, so it's important to dress in layers. Spring is also a good time to see wildlife in the park, as animals are active and searching for food after a long winter. Hiking is one of the best ways to experience Redwood National Park in the springtime. There are dozens of trails to choose from, ranging from easy strolls to challenging hikes. No matter which trail you take, you will be amazed by the towering redwoods and the lush green forest around you.
Places to Stay near Redwood National Park
Another important theme is where to stay when visiting Redwood National Park. The park has eight campground cabins. These cabins get booked ahead of time since they cannot accommodate everyone that comes to the park, especially during Summer. It is important to note that there is no official reservation of where to stay in Redwood National Park outside its vicinity. However, there are many places to stay near Redwood forest.
Whether you want a luxurious place or one with a rustic environment, you will find it in the Redwood Forest. Several new hotels, cabins, and lodges are within 45 minutes of the camp's boundaries. These accommodations range from 100-287 USD per night. Incoming tourists can reserve these lodgings online and cancel them 24-48 hrs before their scheduled arrival.
Conclusion
Redwood National Park is one of the most beautiful places on Earth and a must-see for anyone visiting California. It is one of the natural reserves to enjoy on a low budget in the United States. There are plenty of things to do, making it an ideal destination for families, nature lovers, and outdoor enthusiasts. The best time to visit Redwood National Park depends on what you want to do there. If you're interested in hiking or camping, the summer months are your best bet. However, spring or fall would be a better choice if you'd rather enjoy the scenery without too much physical activity.
Whatever time of year you visit, prepare ahead of time because some parts of the park can become rather congested during peak season. Visit Crescent City for a Redwood National Park vacation to enjoy nature's charms and beauty.