The Best Family Vacation Trips for Summer 2022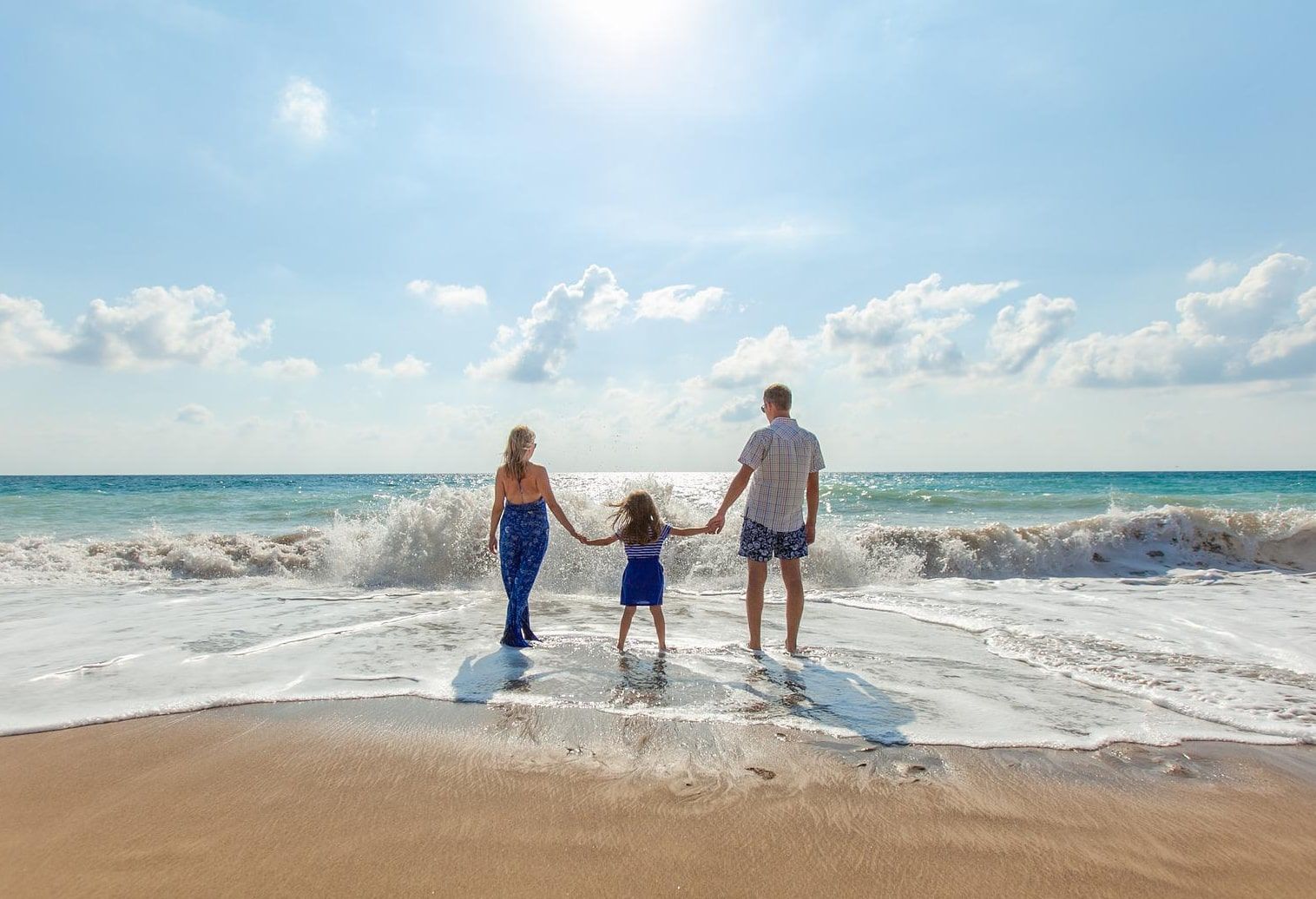 Family vacations should create memories that will last a lifetime with the people we love, so it is necessary to visit carefully selected places to guarantee that everyone has a beautiful time. Summer family travel is an excellent choice because summer has its relaxed charm.
Whether you are looking for something thrilling and activity-packed, an experience at a classic theme park or place where you can completely unplug and relax during the summer, we got you covered. We looked into the best family vacation ideas in the United States, Mexico, the Caribbean, and Europe. So relax and browse our top picks for your family travel ideas.
Family Vacation Ideas in the US
The United States of America is bursting at the seams with incredible vacation destinations tailored to meet family travel needs. There is much to take in during summer vacations in the United States. You could explore the famous New York City or have a fun time at its numerous beaches. However, it is impossible to see everything in a limited time. Here are some of our top ideas for family vacation spots in the United States.
Experience the Grand Canyon Arizona
The Grand Canyon is one of the best places for family vacations. It's so massive that even the most skeptical visitors are taken aback by the Grand Canyon's vast expanse of gorges, ridges, and rock formations. It's divided into many parks, national monuments, and tribal lands. We recommend you visit the south rim of the Grand Canyon, its most accessible and popular part. It's full of fun things, like gazing across the Grand Canyon from different viewpoints and taking in the incredible scenery. You can explore the Colorado River and see a treasure trove of waterfalls beyond the Grand Canyon's rock layers. You can also hike below the trims or simply walk the South rim trails.
Traverse the Branson Missouri
Traveling with children requires a higher level of caution. As a result, parents often choose locations with less crowd, which is an excellent choice since they can watch their children. One of our family vacation ideas is to visit Branson, Missouri. Kayaking on Lake Taneycomo, hiking, and cycling in Table Rock State Park are just a few of the state's top-rated outdoor adventures that your family would enjoy. Also, check out the City of silver dollars, tucked away with plenty of excitement for everyone.
Explore the City of Honolulu, Oahu
The City of Honolulu provides endless activities for families with diverse interests. It's home to some stunning beaches, but we recommend you visit Waikiki beach, one of the most famous beach in the world. In addition, you can hike the Manoa fall trail, check out Pearl Harbour or visit the Diamond Head state monument. Families who enjoy fun activities will appreciate this island.
Take a Trip to San Diego
If your kiddos love turquoise water, wanderlust around magical theme parks, and read entertaining comic books, San Diego is a city that will never bore your kids. There are various activities tailored for families to enjoy in the city. You can take your kids to Disneyland, lounge on the beach waterfront, swim with your families, or take a boat ride. You can as well visit San Diego's Zoo Safari Park.
Best Vacation Ideas in Mexico and the Caribbean
The Caribbean Islands and Mexico are popular holiday spots for many people, especially families. They offer so many significant activities for both children and adults. Here are the best ideas for your family's vacation.
Travel to Cancun
To have the best family vacation with kids, a trip to Cancun is a must-do. Cancun is a Mexican city on the Caribbean coast of the Yucatan Peninsula. It's a family-friendly vacation spot for summer that appeals to parents and children, thanks to its unique wildlife, and exciting adventure parks. You can make your Cancun vacation as active or as relaxing as possible by exploring the Caribbean coast, beautiful scenery, and visiting ancient ruins. Plan a trip to Cancun with your family and have yourself create beautiful memories.
Go on a Tour in Jamaica
Jamaica, the Caribbean's third-largest island, is a verdant land garden of mountain ranges, reef-lined beaches, and rainforests. Hike up Blue Mountain, raft down the Martha Brae River, and see famous waterfalls like Dunn's River Falls. If your family enjoys adventure, Jamaica is the ideal destination for your summer vacation.
Discover Antigua and Barbuda
Suppose you're looking for summer vacation ideas, including a trip to the world's famous beaches. In that case, this east Caribbean gem might be just the ticket. The islands of Antigua and Barbuda offer a combined total of 365 beaches. Don't miss Half Moon Bay, one of the area's most picturesque beaches. After that, take a road trip throughout the site and see what you can find on your own. In this Caribbean vacation spot, all roads lead to a beautiful beach. You can also visit other tourist attractions like Nelson Dockyard and try out the island's Culinary delicacies.
Take a Visit to the Dominican Republic
The Dominican Republic is a country on the island of Hispaniola in the Caribbean sea. It is home to some of the most family-friendly destinations in all of the Caribbean, including the stunning beaches of Punta Cana and the world-class golf courses of La Romana, lively cities like Santo Domingo, and quiet kite surfing towns like Cabarete. Adventure-seeking families can also find enough to do in the highlands, including mountain bike paths and whitewater rafting on raging rivers like the Rio Yaque near Jarabacoa.
Family Vacation Ideas in Europe
Several exciting family-oriented activities in Europe will keep you entertained, but choosing a specific location for your summer trips can be difficult. However, planning the rest of your family vacation can become easy if you get it right. Here are our top picks for the best family vacation ideas in Europe to help you find a European destination with a winning combination of adult and child-friendly activities.
Go on a Trip to London
London is a must-see destination for anyone planning a European family vacation. The City, with its beautiful landscape, is teeming with places to visit for people of all ages. For example, you could visit the National History Museum or the London Transport Museum. This way, you can teach your children about history, art, and technology, while also having fun. You can also see the changing of the guards at Buckingham Palace, ride the London Eye, take a Thames River tour, and visit the Warner Brothers Studios.
Cruise the City of Paris
In the summer, Paris is one of the best places for family vacations. There are lots of fun things to do in Paris, which makes it an exciting spot for a family trip. You can head to Place Du Tertre, where you'll find many skilled artists offering to draw portraits, a favorite pastime of many. Include art galleries and the Louvre museum in your vacation plans. Take your children to one of the kids' parks, explore beautiful cathedrals, visit, climb the Eiffel Tower, or take a side excursion to the Paris Disneyland.
Tour the Stockholm City
Stockholm offers some of the best family trips. There are lots of fun things to do in Stockholm for Children, these include the children's museums or other attractions designed for children. Another advantage is that the tourist attractions are located close to one another, making it easy to move from one destination to the next. Make plans to visit the Storkyrkan cathedral and the Royal Palace. Also, don't forget to take a tour of the medieval canals. The Aquaria Water Museum and the aquarium at Skansen are also popular destinations for families.
Visit Madrid City
Madrid City is one of the places to visit to have the best family vacation with kids. Spanish cities, especially the country's capital, Madrid, have family-oriented activities tailored to cater to your family. Spending some quality time in Madrid's kids' parks could prove to be one of the most memorable experiences for your child. You can also visit Retiro Park, one of the most famous parks in Madrid, and rent rowboats to take out on the park's lake. The CaixaForum in Madrid is a venue you should add to your itinerary as it regularly hosts intriguing events. You and your family will enjoy attending many activities together, such as cultural exhibitions, movie screenings, and workshops specifically designed for children.
Conclusion
Whichever place from our list you choose to visit, what makes the best family trips best is the family members. With our provided family vacation ideas, your family vacation will create lifelong memories for those that matter to you most.