Most Thrilling New Hotel Grand Openings of 2022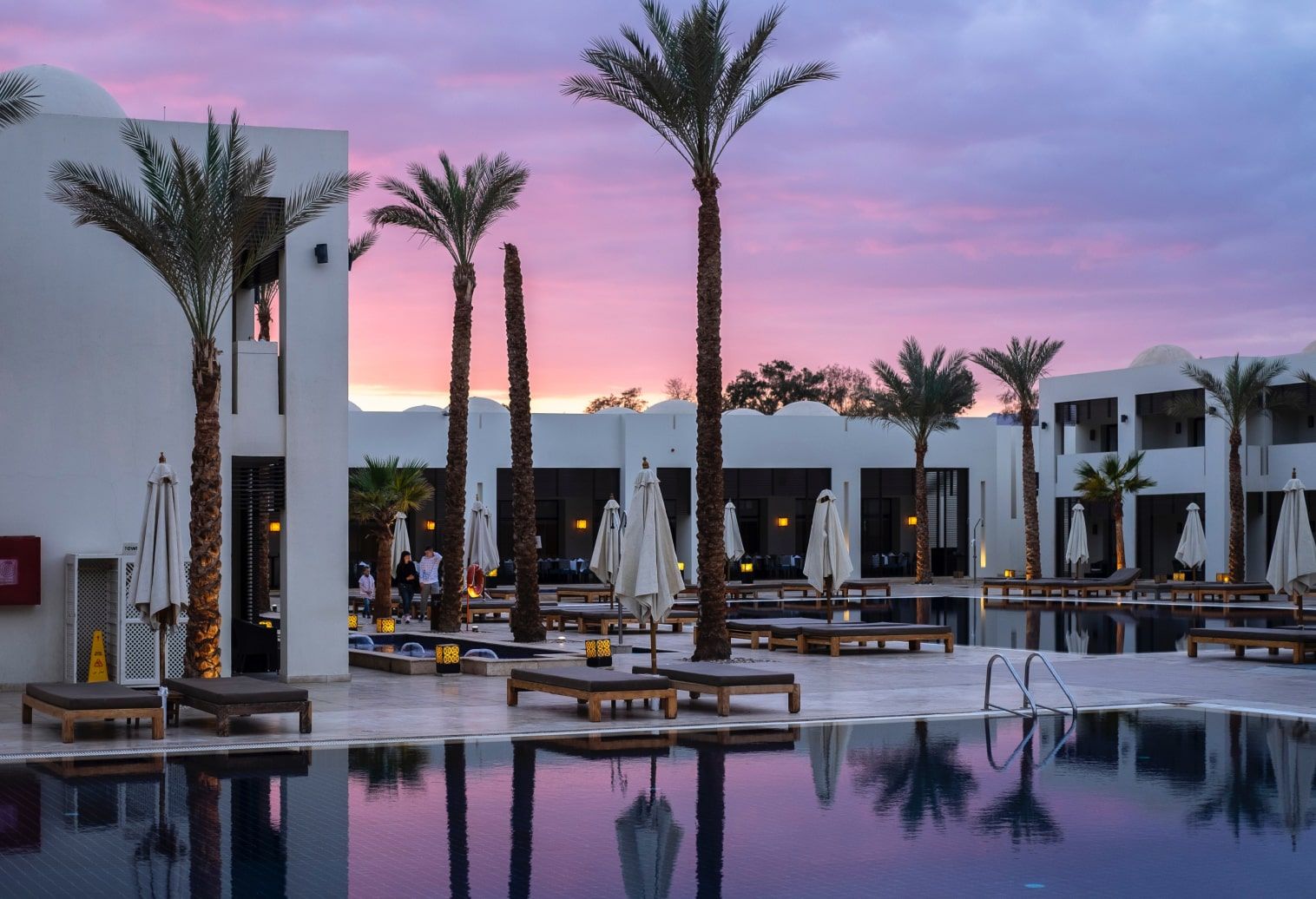 Across the globe, new hotels are opening all the time. Some of these openings promise to be much more thrilling than others, with luxurious amenities and breathtaking locations that are sure to get your heart racing.
Regardless of the season, new hotels on our list have plenty to offer. The announcement of new openings across the globe have them burning hot with excitement! It seems these new hotels and lodges are more than ready to welcome travelers from all over the world.
Irrespective of the many drawbacks caused by the still prevailing pandemic, 2022 will be an exceptional year following the multiple opening of brand new hotels worldwide. From hotel grand openings to the world's newest luxury hotels, travelers will certainly be left for choice. The fascinating thing is that these new hotels are bubbling with versatility in style and class. Whether you like the paparazzi and luxurious life or you prefer the serene scene, there are hotel openings for every preference, class, and taste.
As we approach the chills and frills of winter, Here are some of the most exciting new winter hotels that are guaranteed to help you beat the winter blues and keep you cozy and warm. Here is a list of the best new hotels and suites soon to be open around the globe.
New Open Hotels in Europe
Europe boasts of some of the best hotels in the world, and several new luxury hotels are set to open in Europe. Here is a list of some of them:
Maybourne Riviera

This hotel will dazzle travelers with amazing views of the Mediterranean. It is also fitted with three top-notch restaurants, set to serve world-class cuisine, including the popular sushi by Hiro Sato. Instead of sticking to a single theme, this brand new hotel will have an adventure-themed interior setting and will be aesthetically diverse.

The famous interior designers, including Bryan O'Sullivan, and an in-house designer, will be employed to achieve one of the most sophisticated designs. Maybourne will certainly be listed among the best European newest luxury hotels.
Rosewood Vienna
The onetime head office of the renowned Erste Group Bank will receive a massive transformation. The building will be turned into a grand 5-star brand new hotel possessing an aggregate of ninety-nine rooms.

To enhance the luxury allure, Rosewood Vienna will include its signature rooftop drinks bar plus a relaxation spa, including an alfresco (open air) restaurant. These features will make it the top choice for both locals and visitors.
Passalacqua, Lake Como
If you love tranquility, this is one of the best new hotels for you. Owned by a famous hotelier family, De Santis. Luccini Passalacqua, a three-century-year-old property, is about to be transformed into a boutique hotel of only twenty-four rooms. Passalacqua is one of the new hotels that drip of tranquility and luxury.
One of its suites is speculated to be the biggest in the entire Lago di Como (Lake Como). This suite houses a grand music room rumored to be the exact room the popular La Sonnambula was composed by Bellini long ago in 1831.
New Open Hotels on the East Coast of the United States
There are several new hotel openings expected on the East coast of the United States. Ranking from the winter hotels to the luxurious ones, the popular East Coast is about to join the ratings of countries housing some of the world's leading hotels. Some of East Coast's most awaited hotel grand openings comprise:
The Mountain Edge Suites
The suite is found in Sunapee, New Hampshire. This new hotel is opposite the popular Mountain Sunapee Resort, the widely famed location for various 'icy' activities, including snow skating, skiing, and fishing.

This spot has many people who come to visit yearly. To ensure the winter chills are kept at bay, this winter hotel has several heated pools inside and outside alongside a spa for relaxation.
YOTELPAD Hotel
YOTELPAD will be one of the greatest hotel grand openings of 2022. Aria Development company is the brains behind this towering structure of a massive 31 floors in Miami. YOTELPAD will spotlight a fascinating combo of 222 guest rooms, an additional 231 condos, and a beautiful rooftop swimming pool.

A distinct thing about this hotel is perhaps that from the check-in process to serving duties would be fully handled by robots. The rooms are also fitted with convertible beds that serve as a sofa and a bed. YOTELPAD is on the list of the newest luxury hotels that show off finesse and grandeur.
The Ritz-Carlton NoMad
This winter hotel with 250 guest rooms will include sixteen luxury suites on its top 4 floors. José Andrés, a distinguished chef, handles this New York restaurant cuisine. The restaurant, referred to as Zaytinya, is set to offer a diverse blend of Lebanese cuisine alongside that of Greece and Turkey.

There is also a bar on the rooftop where several cocktail blends are served 500 feet above ground level (which is probably not a good idea if you fear heights).
New Open Hotels in Other Parts of the United States
There are now several new open hotels in the United States that are not in the typical tourist destinations like New York City or Miami. If you're looking for something different to explore on your next vacation, consider some of these options:
Stanly Ranch
Auberge Resorts built Stanly Ranch in Napa Valley on an expansive 712 acres of land in the countryside. This Californian Stanly Ranch provides dazzling scenery of the iconic Mayacamas Mountains. One unique feature of this place is that it produces its wine. Stanly has a fully functioning cattle ranch and a world-class restaurant that serves one of the best cuisines.

Wellness is also prioritized, as the ranch has a fitness center and a relaxation spa that offers nearly all services. If you prefer the peaceful allure of the countryside to the glam of the cities, plan your next vacation to Stanly.
Chatwal Lodge
Built on the expansive grounds of the famous Chapin Estate spanning a vast 2,500 acres, Chatwal Lodge is set for opening. The lodge is fitted with 10 suites, all of which have unrestricted access to the scenic views of the Toronto Reservoir Lake.
This is the latest of the newest luxury hotels recently opened in New York.
New Open Hotels in the Caribbean Islands
Some of the new hotels set to open in the Caribbean are:
Rock House
This is one of the new hotels opening this winter. The popular Shawn Henderson designed it in collaboration with Coast architects. The Rock House, found in Turks & Caicos in the Caribbean, has received 5-star ratings. This beautiful cliff-side resort is among the new hotels with a beach club.

This beach club tries to imitate the social and actively abuzz ones in Europe. Rock House will have the biggest pool in the Caribbean. If what you seek is a private getaway, this is one amazing winter hotel for you.
The Zoëtry Curacao Resort & Spa
The Zoëtry Curacao Resort & Spa is an amazing resort with suites guaranteed to provide a comfortable stay. The luxurious accommodations are perfect for relaxation, with amenities and services that are top-notch.

Everything seems to be in multiples here, as Zoëtry has three high-class restaurants, three drink bars, and two pools. There is also a fully serviced relaxation spa. This is among the hotel openings that focus on all-around wellness.
If there is one word synonymous with Zoëtry, it is comfort. They also granted visitors the right of entry to the neighboring 'triple' Casino, Spa and Resort called Dreams Curacao. It also has access to the Caribbean Island beach. If you're seeking to pamper yourself and have fun while at it, Zoëtry Curacao Resort should be your next travel destination.
New Open Hotels in Africa
Even Africa is not left out in the frenzy of hotel openings. Some of the most anticipated new hotels are;
The Homestead
This hotel will open in the heart of the popular Nambiti Reserve in South Africa, which houses over fifty wildlife species. This hotel is a unique eco-luxury one. Although compact, it is built upon a vast expanse of land in the wilderness.

The land upon which Homestead is built is roughly estimated at a large 23,000 acres, while the hotel itself has just 12 suites. This eco-luxury hotel offers a wide range of services, from drives to games, cooking classes, wildlife adventures, and so much more.
If you love Mother Nature and want to have an unrestricted 'natural' experience, either alone or with family, the Homestead is the place for your next vacation.
The Spade Boutique Hotel and Spa
Located only 15 miles away from the International Airport Of Cape Town, this new hotel opening in Khayelitsha, the western part of South Africa, is the first-ever luxury hotel in the area. It is owned by a one-time air travel attendant, now a hotelier.

The hotel has thirteen rooms with contemporary interior design and top-notch cuisine from across the region. It promises a grand welcome and great hospitality for locals and visitors. It also has a boutique and a spa.
New Open Hotels in Central and South America
Several new hotels are also going to be open in Central and South America, some of them are:
Met Hotel
Opening in La Paz, Bolivia, a city that previously lacked grand luxury hotels, Met hotel has come to change the narrative. La Paz's Met Hotel has seventy-six guestrooms and suites grandly decorated in rich regional and traditional fashion.

It is also the first establishment with a rooftop bar in the city. The hotel has traditional pillows with patterns similar to that of the South Bolivian Jalq'a civilization alongside historical pieces of furniture from Tiwanaku culture.
Rosewood São Paulo
São Paulo, the largest city in South America, will welcome this grand hotel on its lands at a spot bursting with a rich historical background. It may be interesting to note that this new hotel building was once a maternity hospital.

The hotel building domiciled in the middle of the historic Cidade Matarazzo will combine live-in residents and temporary guest accommodations. Rosewood's interior design is handled by world-renowned interior designer Philippe Starck, alongside other top artists of Brazilian origin.
Starting Planning Your Travels Now
2022 looks to be an exciting year for hotel openings, with new properties popping up all over the world. Whether you're looking for an adrenaline rush or a relaxing escape, a vacation with family and friends, or a change of scenery, there's sure to be a property that catches your eye.
Ranging from luxurious city hotels to peaceful countryside hotels, these hotels provide the best experience guaranteed to last a lifetime. So start planning your travels now – and make sure to add one of these amazing new hotels to your list!