11 Things to Do in Salmon, Idaho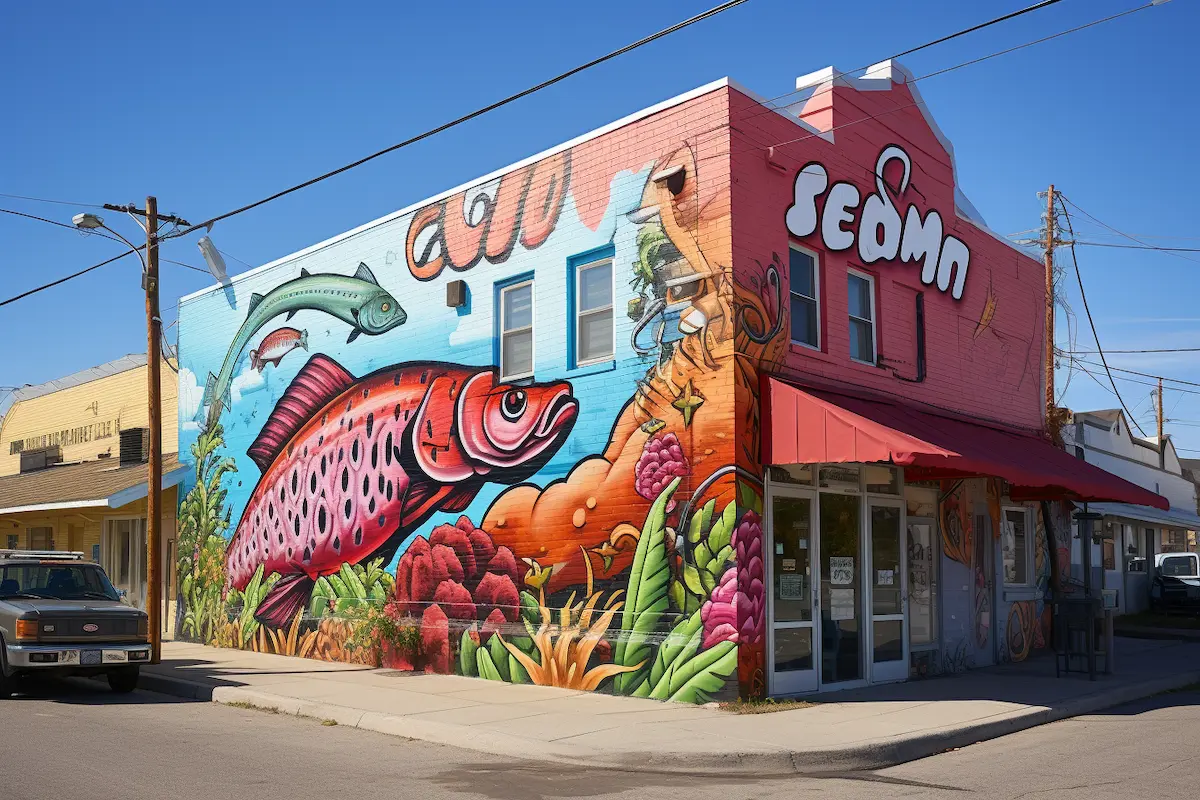 Salmon, Idaho, is a hidden gem packed with a unique blend of natural beauty, history, and adventure. From sweeping wilderness areas to historical landmarks, many places and activities promise an unforgettable experience for every visitor. If you're planning a trip to Salmon, this guide will offer some must-visit spots for your itinerary.
River of No Return Wilderness
Among the vast wilderness areas in Idaho, the Frank Church-River of No Return Wilderness holds the title as the second-largest contiguous wilderness area in the continental United States. Named after a U.S. Senator and an iconic river, it covers a staggering 2.3 million acres with a seemingly endless network of trails, rivers, and mountains.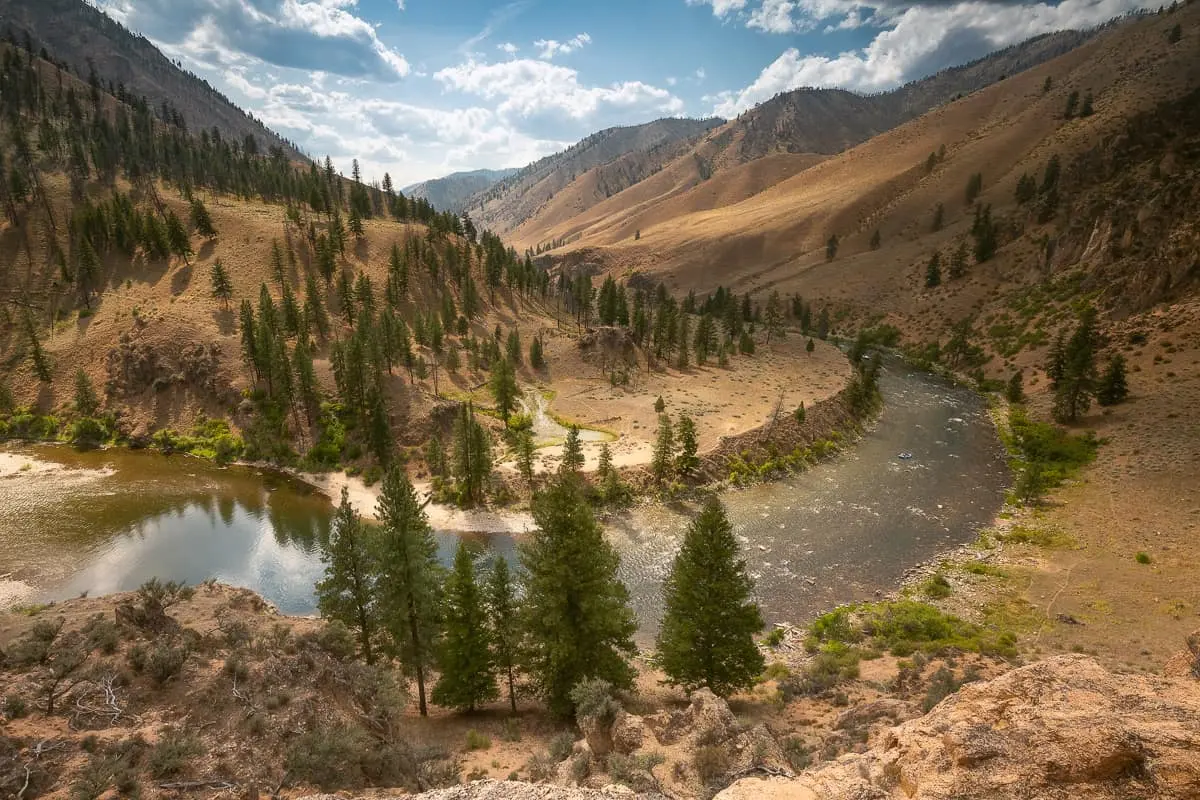 This sprawling natural paradise is an outdoor lover's dream come true. Embark on challenging hikes, engage in white-water rafting, or enjoy a tranquil fishing session amidst the beautiful backdrop. A trip to the River of No Return Wilderness allows you to connect with nature like never before while enjoying the serene ambiance.
Sacajawea Interpretive, Cultural and Education Center
Immerse yourself in the rich history of Salmon by paying a visit to the Sacajawea Interpretive, Cultural, and Education Center. Named after Sacajawea, the Lemhi Shoshone woman who played a crucial role in the Lewis and Clark Expedition, this cultural center offers a profound insight into her life and the region's history.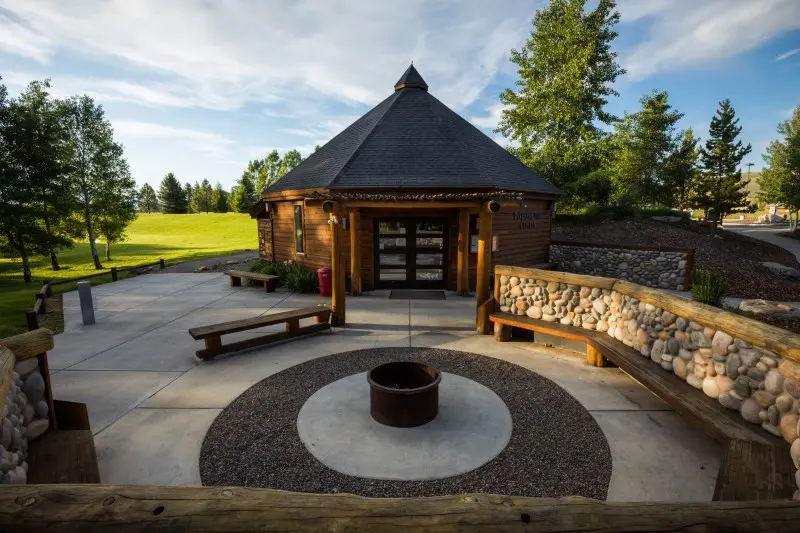 Spread across 71 acres; the center is nestled near Sacajawea's birthplace and houses exhibits, trails, and a theater. Here, you can stroll through the interpretive trails lined with native plants, view engaging displays, or even participate in special events and educational programs. The center ensures an enriching journey that keeps history buffs and curious tourists equally intrigued.
Goldbug Hot Springs
Goldbug Hot Springs is a perfect place for those seeking relaxation and tranquility in the mountains south of Salmon. The trail to the springs is just as alluring as the destination itself. As you embark on a moderately strenuous hike of around two miles, the path rewards you with stunning views of the valley and the surrounding mountains.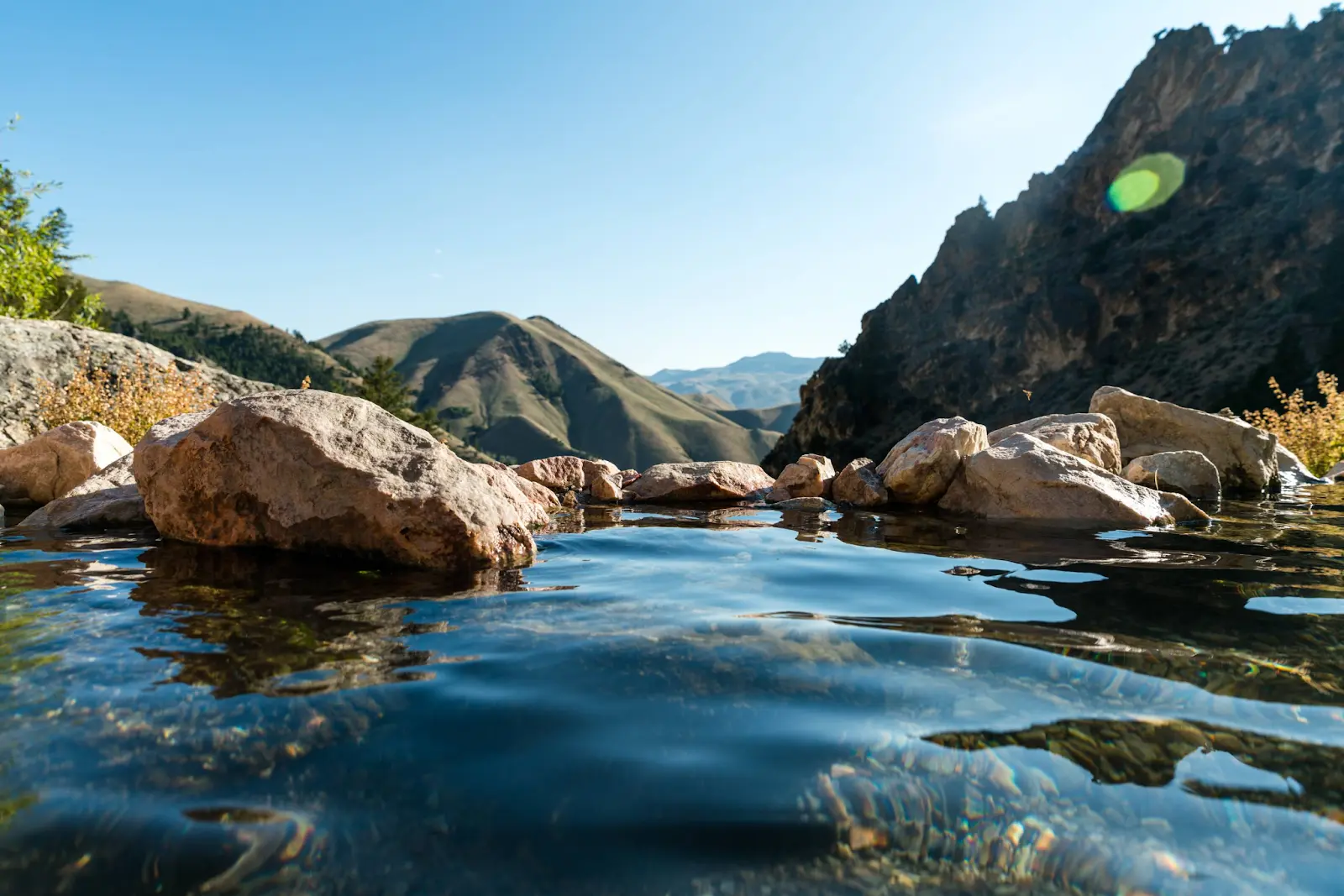 Upon reaching the springs, you're greeted by warm, cascading pools of water with an unparalleled view of the mountainous landscape. Unwind in these geothermal pools and let nature work its soothing magic. Remember, Goldbug Hot Springs is open year-round, but check the local weather conditions before planning your trip.
Lemhi Historical Museum
For history enthusiasts, visiting the Lemhi Historical Museum is a must. This quaint museum, located in the heart of Salmon, houses a rich collection of artifacts, photographs, and exhibits tracing the area's history.
From displays reflecting the lifestyle of early settlers to those recounting the stories of the indigenous people, the museum offers a comprehensive glance into Salmon's past. Special exhibits on mining, agriculture, and the region's contribution to World War II are particularly intriguing. Don't forget to explore the outdoor exhibit showcasing vintage farming equipment that once sculpted the agricultural landscape of Salmon.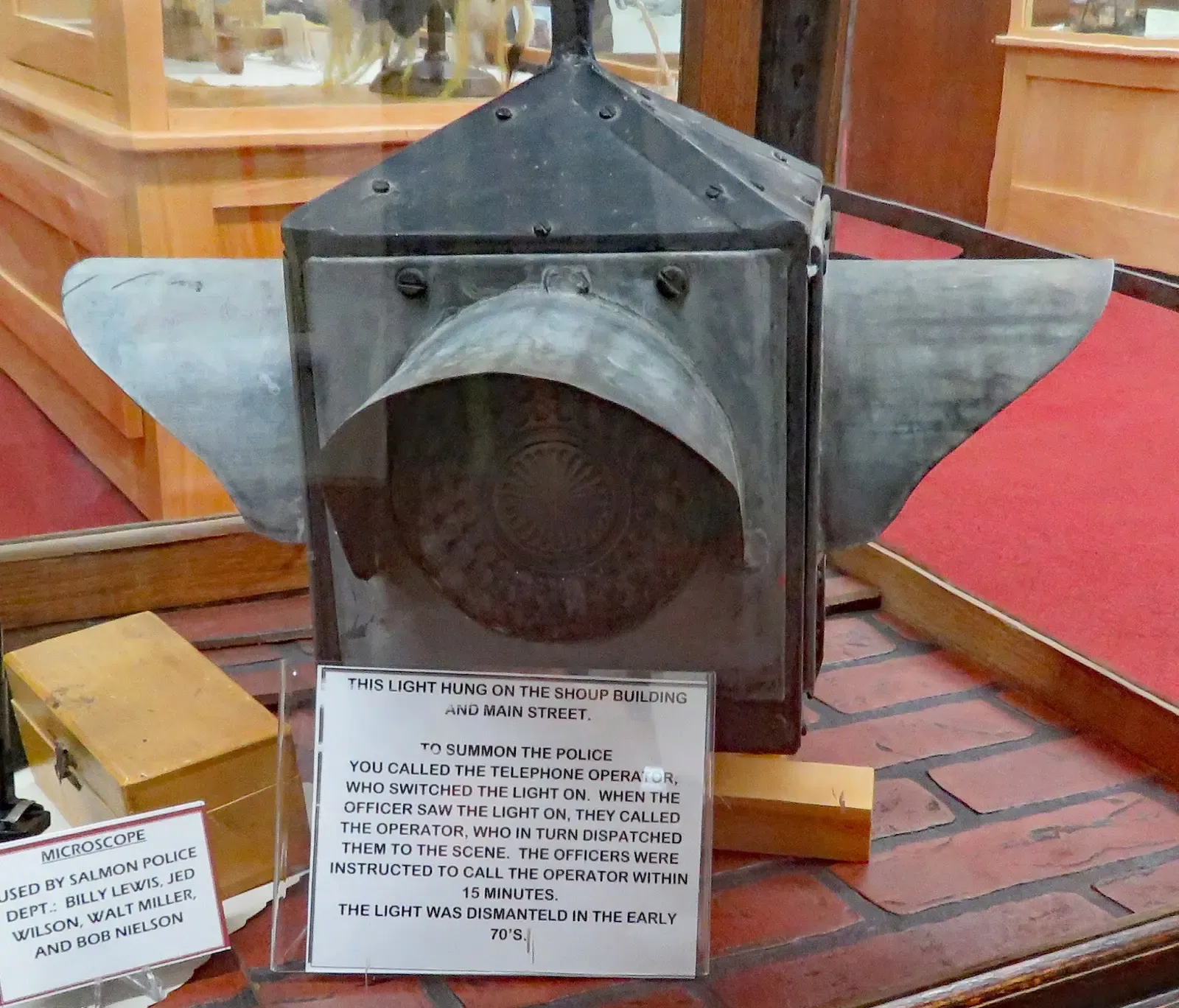 Exploring Salmon, Idaho, is like opening a treasure chest of diverse experiences yet interwoven with the thread of nature and history. Whether you're an adrenaline junkie or a history buff, the rugged charm of this small town will surely captivate your heart. Plan your visit and experience Idaho's beauty like never before.
Goodenow Designs
If you're an art enthusiast or simply a tourist seeking unique keepsakes, Goodenow Designs is the place to be. Located in the heart of Salmon, this enchanting gallery is home to a diverse collection of fine art and craftwork, all born from the talented hands of local artists.
Expect an array of pottery, sculptures, paintings, and jewelry, each piece with its unique style, representing the heart and soul of Salmon's creative community. Exploring Goodenow Designs is more than a shopping experience; it's an opportunity to delve into the local culture and appreciate the creative prowess of Salmon's artists.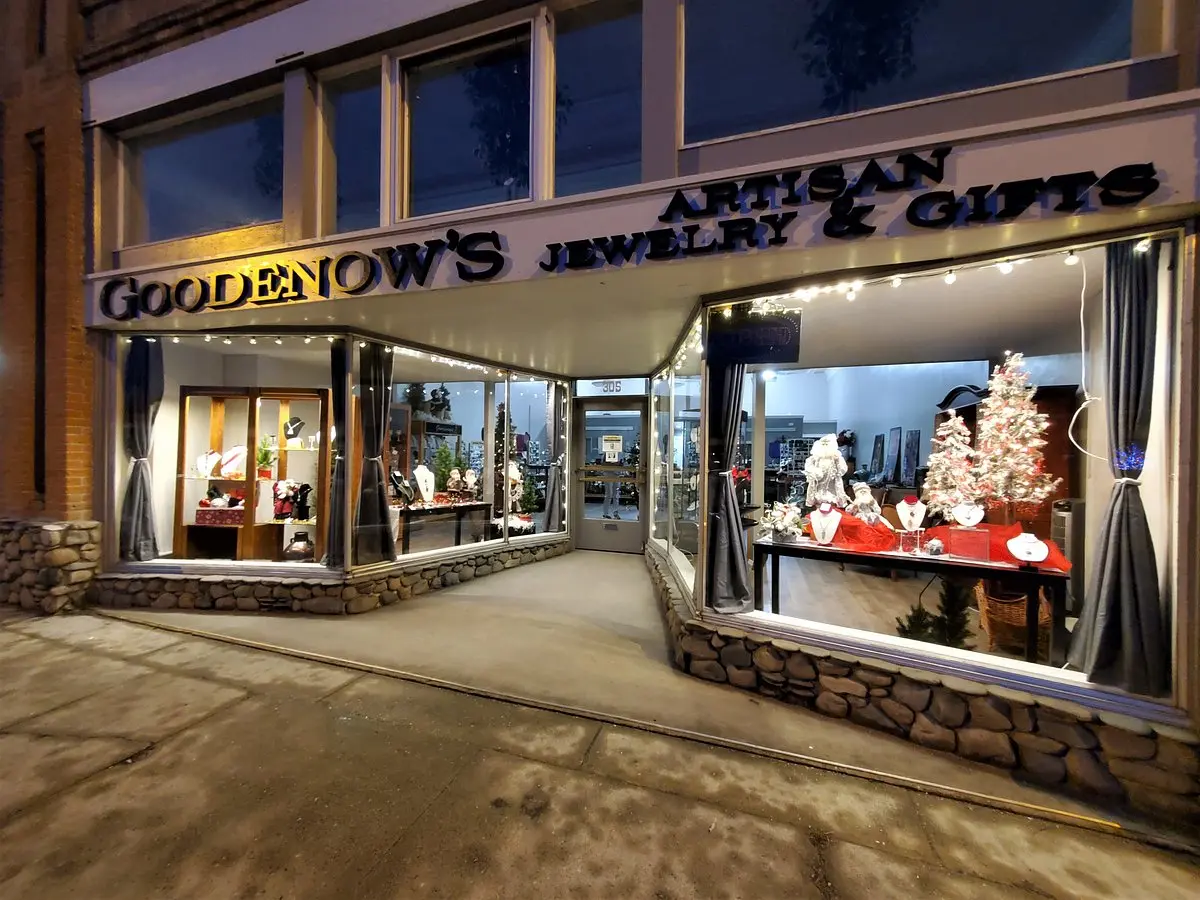 Challis Golf Course Vacations
Just a short drive from Salmon, Challis Golf Course offers a serene oasis for golf lovers. This 9-hole golf course is set against the stunning backdrop of mountain ranges, offering a picturesque setting that amplifies the joy of the game.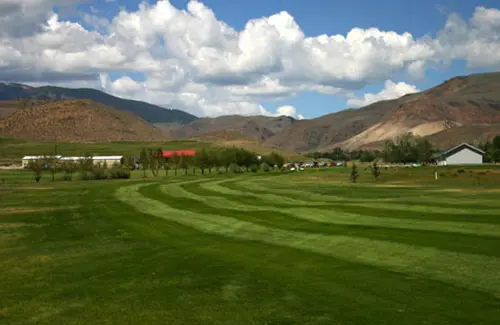 Whether you're a seasoned golfer or a novice, the golf course's friendly environment and well-maintained greens provide a perfect setting for an enjoyable day out. And if you're planning an extended stay, the nearby vacation rentals offer comfortable accommodations with easy access to the course.
Overnight Horse/Mule/Packing/Fishing Trip
Consider signing up for an overnight horse or mule packing trip for a true taste of the Idaho wilderness. These trips, offered by local outfitters, are a thrilling way to explore the scenic trails of Salmon, with opportunities for fishing and wildlife spotting.
Guided by experienced professionals, you can trot through majestic landscapes, camp under the starlit skies, and enjoy a fishing session in the pristine waters. It's an exhilarating way to immerse yourself in the beauty of the Idaho wilderness and make unforgettable memories.
Go Steelheading
Salmon is a paradise for anglers, renowned for its exceptional steelhead fishing. The Salmon River and its tributaries offer ideal conditions for steelhead, a sea-run rainbow trout, attracting fishing enthusiasts worldwide.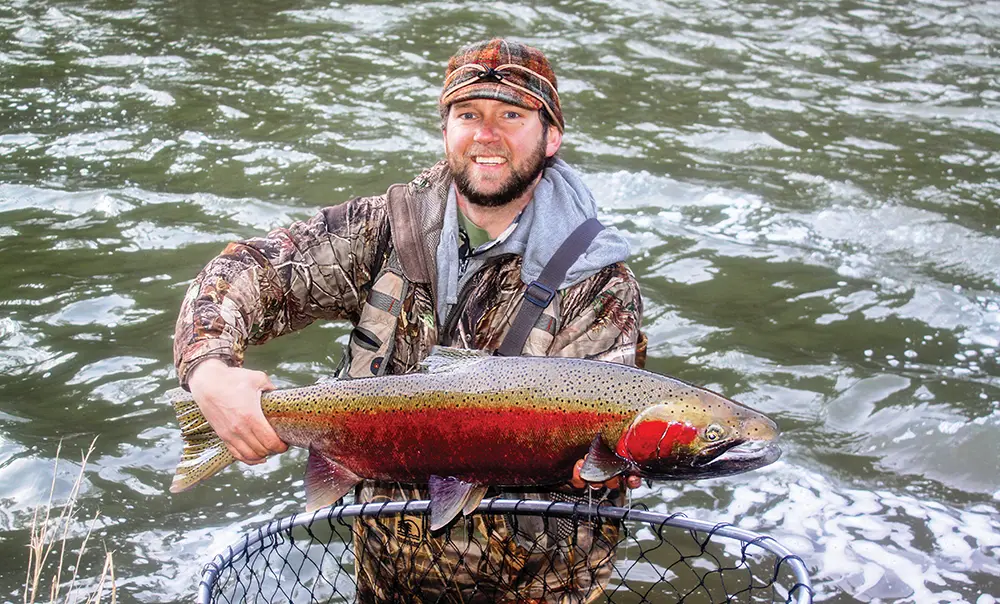 Whether you're a seasoned angler or a beginner, local fishing guides can assist you in enhancing your fishing experience. So grab your fishing gear and get ready for an adventurous steelheading session in the clear, rushing waters of Salmon.
Picnic at Williams or Wallace Lake
Pack your picnic basket for a relaxed day out and head to Williams Lake or Wallace Lake. Both these tranquil lakes offer serene picnic spots amidst nature's beauty.
Enjoy your lunch by the calm waters, take a leisurely stroll, or try your hand at fishing. The surrounding landscapes and peaceful ambiance make these lakes ideal for a family outing or a quiet day of reflection.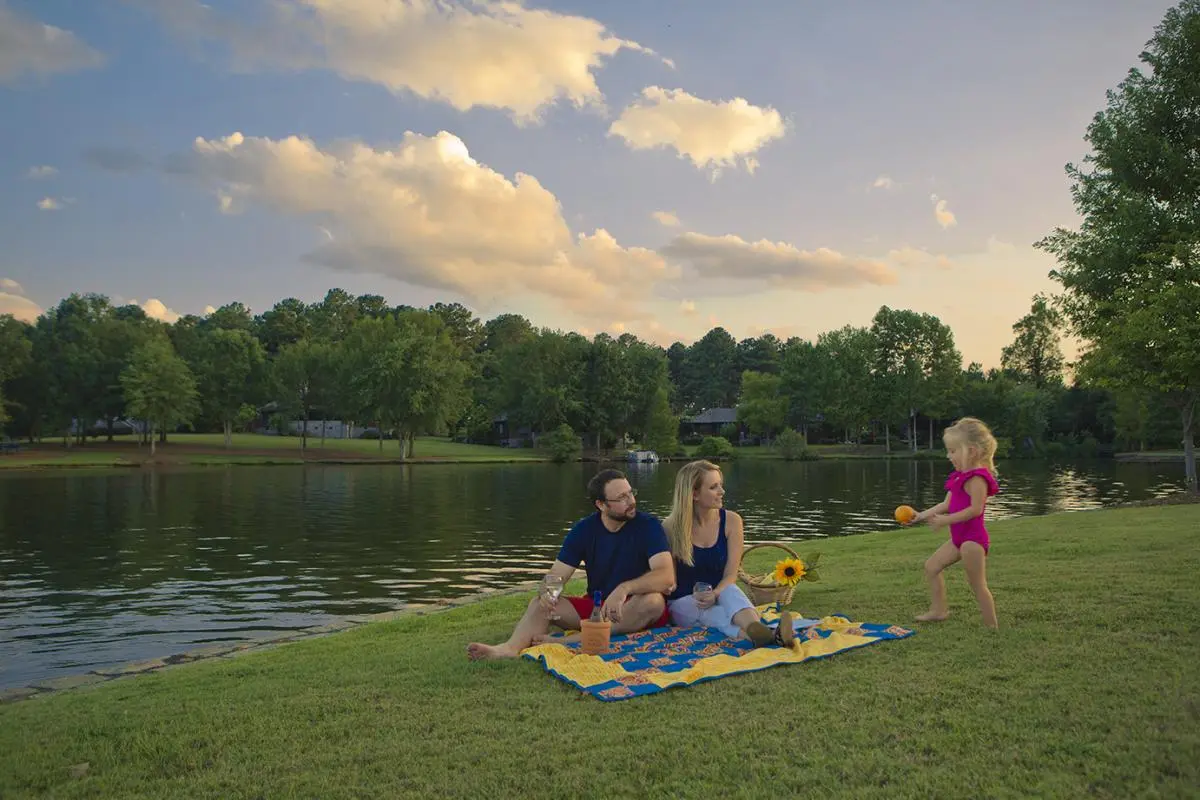 Take a Scenic Drive to Lemhi Pass for a Picnic
A scenic drive through the breathtaking landscapes of Salmon is a must-do activity. Lemhi Pass, located in the Beaverhead Mountains along the Idaho-Montana border, offers a route laden with awe-inspiring views.
Once at the top, enjoy a picnic while soaking in the panoramic views of the sprawling wilderness. Remember, Lemhi Pass holds historical significance as well; it's the place where Lewis and Clark crossed the Continental Divide.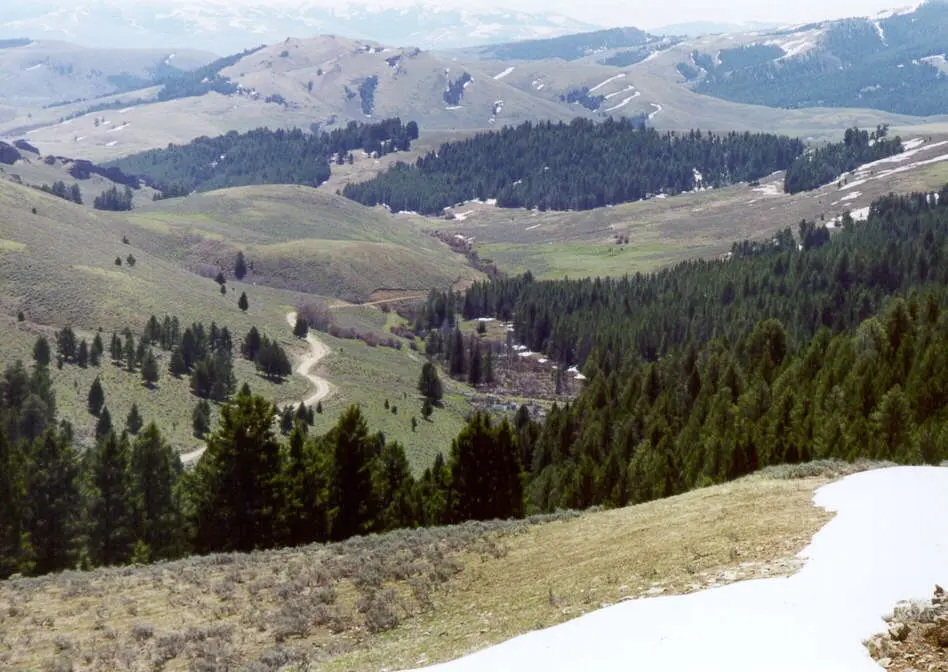 Enjoy Rafting and Tubing Adventures
Rivers flowing through Salmon offer excellent opportunities for rafting and tubing adventures. Whether you're a thrill-seeker looking for adrenaline-pumping white-water rafting or someone seeking a laid-back tubing experience, Salmon has you covered.
Several local adventure companies offer guided rafting and tubing trips, ensuring a safe yet exciting adventure. The rush of the river, the surrounding natural beauty, and the thrill of the ride combine to offer an unmatched outdoor experience.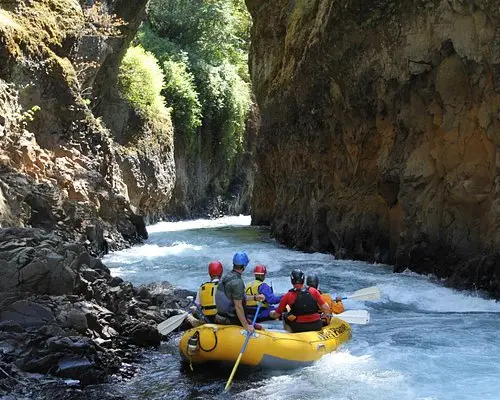 In a nutshell, Salmon, Idaho, is more than just a town; it's an experience that captivates and enthralls. Salmon invites you to live a slice of Idaho's adventurous spirit by offering something for everyone, from the serenity of lakes and art galleries to the thrill of fishing and rafting.
Final Thoughts
Salmon, Idaho, is a testament that some of the best travel experiences come wrapped in small packages. This quaint town, tucked away in the state's rugged landscape, serves as a gateway to an array of experiences that hold the potential to thrill, inspire, and rejuvenate.
Whether it's the promise of historical insights at the Sacajawea Interpretive, Cultural, and Education Center, the artistic beauty awaiting at Goodenow Designs, the exciting prospects of steelhead fishing or rafting, the serenity of a picnic by Williams or Wallace Lake, or the adrenaline rush of an overnight horse/mule packing trip, there's never a dull moment in Salmon.
Each turn in Salmon brings you face-to-face with a stunning natural panorama or a charming slice of local life. It's a place where you can lose yourself in the wilderness, find yourself on a peaceful lakeside, or discover a new appreciation for history, culture, and local art.
The heartening charm of Salmon, Idaho, lies not just in its sweeping landscapes or thrilling adventures, but also in its ability to make every visitor feel welcomed and enthralled. As you plan your trip to this gem in Idaho, prepare to be mesmerized, surprised, and ultimately, enchanted by the many colors and flavors that this unique town has to offer.
Frequently Asked Questions (FAQs)
What is the best time to visit Salmon, Idaho?
Salmon can be visited year-round. However, the summer months from June to August are usually the best time to explore outdoor activities like hiking, fishing, and rafting.
How can I get to Salmon, Idaho?
The nearest major airport to Salmon is the Missoula International Airport in Montana, which is about a three-hour drive away. You can also drive to Salmon from major cities like Boise or Idaho Falls.
Is Salmon, Idaho, a good destination for families?
Absolutely! Salmon offers a wide range of activities suitable for all ages. From relaxing picnics by the lake to educational visits at the Sacajawea Center, there is something for everyone in the family to enjoy.
Do I need any special equipment for steelhead fishing?
You'll need a fishing rod, bait, and tackle suitable for steelhead. It's also recommended to bring a fishing license. If you're new to steelhead fishing, local guides and outfitters can provide equipment and instruction.
Are there any accommodations near Challis Golf Course?
Yes,  Karta.com has several vacation rentals and hotels located nearby Challis Golf Course, offering easy access to the golfing greens and other attractions.
Is it safe to go rafting in the rivers of Salmon, Idaho?
Yes, but it's essential to go with a professional guide if you're new to the sport. The rivers in Salmon offer varying degrees of difficulty, so there's something suitable for everyone from beginners to experienced rafters.
What should I wear for the overnight horse/mule packing trip?
Comfortable clothing suitable for the weather conditions is recommended. You should also wear sturdy footwear for hiking. Remember, temperatures can drop at night, so a warm jacket is essential.
Are there guided tours available for exploring the River of No Return Wilderness?
Yes, several outfitters in Salmon offer guided tours of the wilderness area. These tours can be customized based on your interests and may include hiking, fishing, wildlife spotting, and more.