12 Best Things To Do in Grand Rivers, Kentucky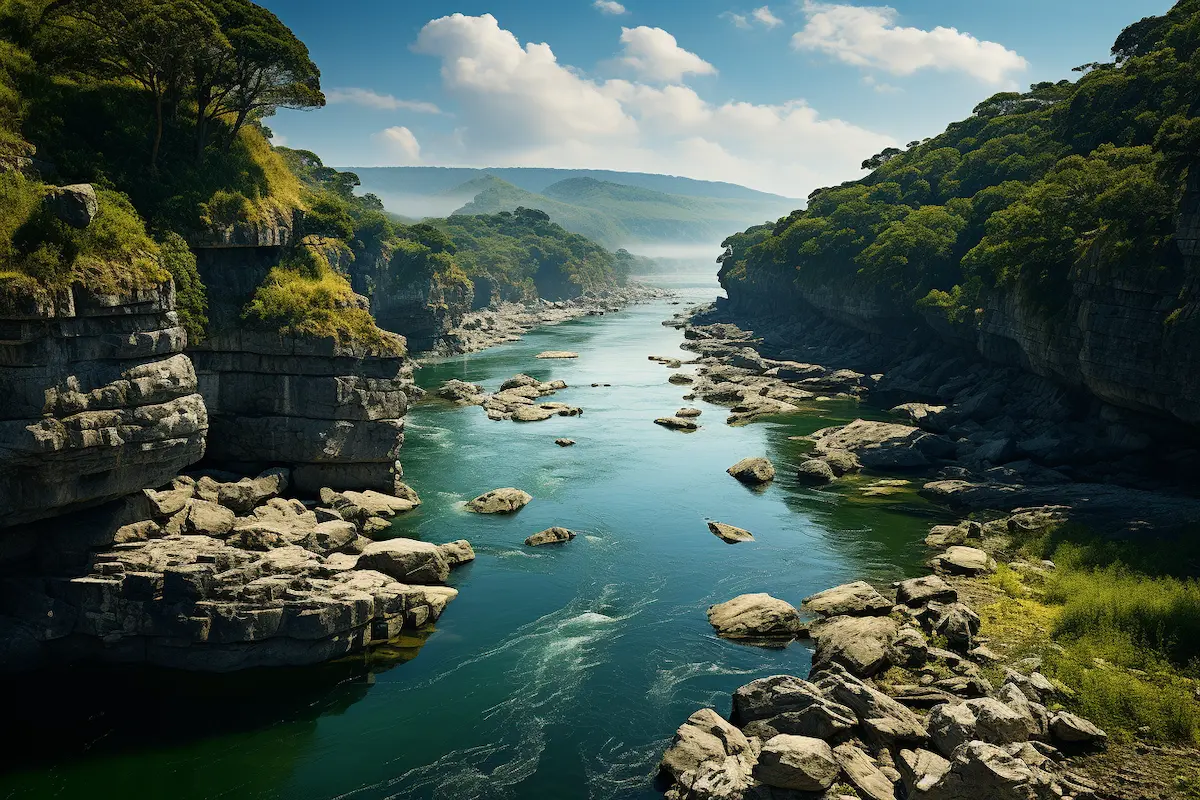 Things To Do in Grand Rivers, Kentucky
Tucked between the pristine waters of Kentucky Lake and Lake Barkley, Grand Rivers offers a unique blend of Southern charm, natural beauty, and rich history. This delightful small town is a paradise for outdoor enthusiasts, food lovers, and culture seekers alike. Whether you're seeking relaxation or adventure, Grand Rivers, Kentucky, promises a memorable experience filled with stunning landscapes, delicious local cuisine, and warm hospitality. From enjoying a serene day at a lakeside resort to exploring local shops brimming with character, there's no shortage of ways to immerse yourself in the charm of Grand Rivers. So, pack your bags, and let's dive into the many activities that await you in this captivating corner of Kentucky.
Stay for a Day at the Lighthouse Landing Resort and Marina
Nothing screams 'relaxation' quite like the Lighthouse Landing Resort and Marina. Nestled on the northern end of Kentucky Lake, this resort offers an idyllic sanctuary for those looking to escape the city's hustle and bustle. Start your day watching the sun ascend from your cozy cabin, its warm hues shimmering across the lake's calm surface.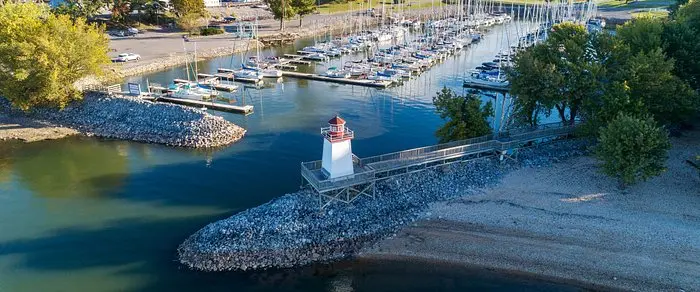 If you're more of a thrill-seeker, the sailing school will get your adrenaline pumping, with beginner to advanced courses available. Whether you choose to lounge around or embark on a sailing adventure, the resort will end your day with a spectacle – a breathtaking sunset that paints the sky with strokes of orange and red.
Golden Pond Planetarium And Observatory
The Golden Pond Planetarium and Observatory is an enlightening destination nestled in the picturesque region of Grand Rivers, Kentucky. As an integral part of the Land Between the Lakes National Recreation Area, this premier institution offers visitors a rare glimpse into the mysteries of the universe, while being firmly grounded in the serene, rural ambiance of Grand Rivers.
From observing distant celestial bodies through high-powered telescopes to educational shows inside the planetarium's full-dome theater, the Golden Pond Planetarium and Observatory invites its guests to explore the cosmos in a unique, interactive, and engaging way. The facility's dedicated astronomers and educators continually impress upon their audience an understanding of the science behind the celestial bodies and natural phenomena that spark our curiosity and wonder.
A stone's throw away from the observatory, Willow Pond offers an idyllic spot to soak in nature's beauty. Within walking distance, this tranquil pond reflects the rich biodiversity of Grand Rivers, serving as a natural sanctuary for various species of waterfowl and aquatic life. The proximity of Willow Pond to the Golden Pond Planetarium and Observatory encourages a multidisciplinary experience for visitors, intertwining the exploration of the cosmos with an appreciation for Earth's own biodiversity.
The walking distance between these two attractions allows for an effortless transition from exploring the cosmos to indulging in the tranquility of Willow Pond's landscape. This juxtaposition offers a unique day out for families, school groups, and amateur astronomers alike. The scenic paths between the observatory and Willow Pond provide opportunities for leisurely strolls, bird watching, and absorbing the region's rich flora and fauna.
In essence, the Golden Pond Planetarium and Observatory represents a fusion of learning, discovery, and natural beauty. Its commitment to fostering scientific curiosity, coupled with its charming rural setting near Willow Pond, makes it a must-visit destination in Grand Rivers, Kentucky.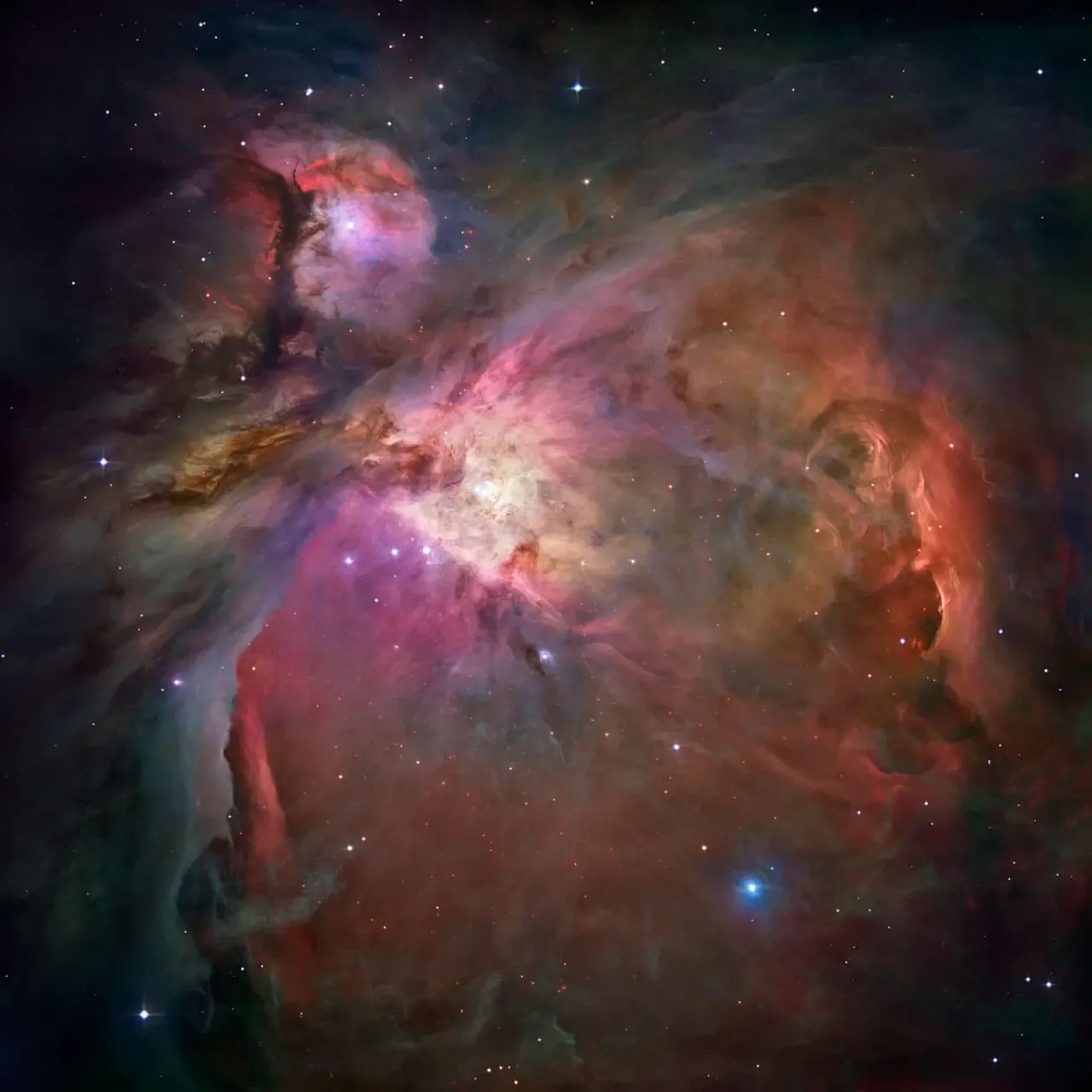 Badgett Playhouse Shows
The Badgett Playhouse in Grand Rivers, Kentucky, stands as a shining gem in the heart of this charming town. With its rich history and commitment to the performing arts, the Playhouse has become a beloved cultural institution in the region. Known for its exceptional shows and talented performers, the Badgett Playhouse offers an unforgettable entertainment experience.
One of the most remarkable aspects of the Badgett Playhouse is its diverse range of shows. Whether you're a fan of musicals, comedy, drama, or variety acts, there's something for everyone. The Playhouse consistently delivers high-quality performances that rival those found in larger cities, making it a sought-after destination for both locals and tourists.
The Playhouse's location in Grand Rivers adds to its allure. Nestled between the picturesque Kentucky and Barkley Lakes, this small town provides a serene backdrop for theatergoers. The charming streets, cozy restaurants, and friendly atmosphere create a perfect pre-show experience. Visitors often find themselves enchanted by the town's Southern hospitality and natural beauty.
One of the standout shows at the Badgett Playhouse is the "Variety! Music, Memories, and More." This production showcases an array of musical genres, from country and rock 'n' roll to gospel and Broadway hits. The talented cast's versatility and infectious energy make this a must-see performance.
Additionally, the Playhouse regularly hosts special holiday shows, bringing festive cheer to Grand Rivers. Whether it's a Christmas extravaganza or a spooky Halloween-themed production, these seasonal range of performances never fail to entertain and captivate audiences of all ages.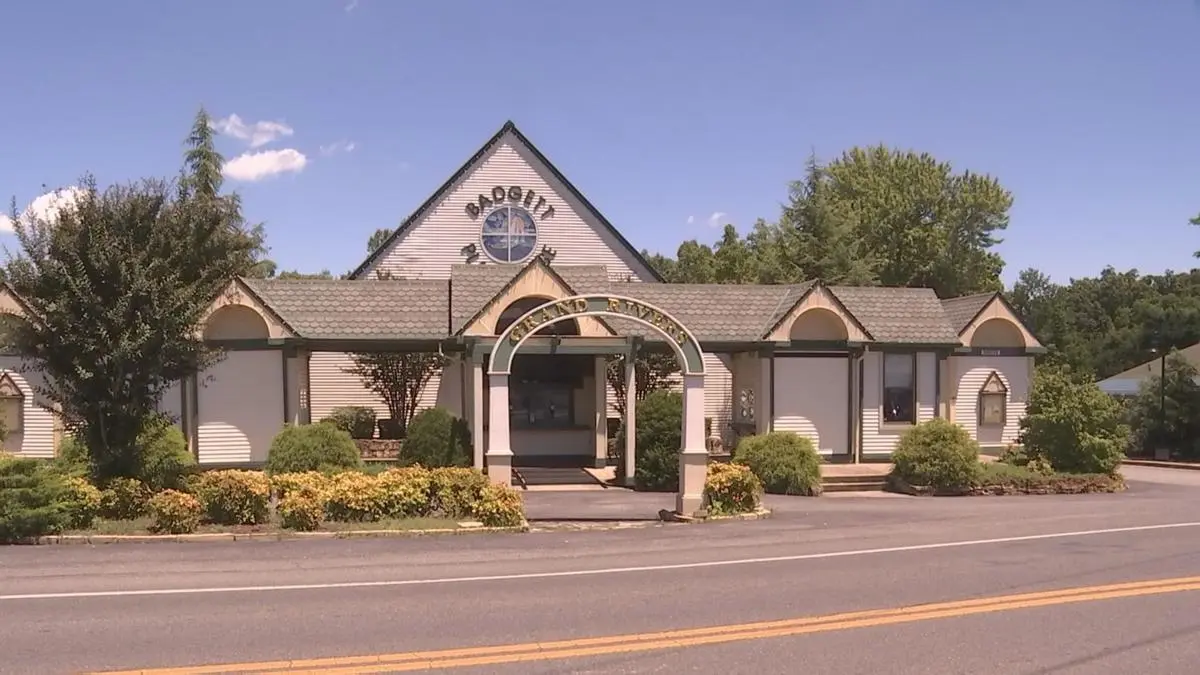 Buy Sweet Treats at Grand Rivers Fudge Factory
A visit to Grand Rivers isn't complete without a detour to the Grand Rivers Fudge Factory. This quaint little shop is a haven for sweet-toothed travelers. From the moment you step in, the intoxicating aroma of sugary delights wafts through the air, inviting you to indulge in their homemade fudge. Each fudge is a masterpiece, crafted with love and passion using a secret family recipe. Try their classic chocolate fudge, or if you're feeling a bit adventurous, the mint chocolate or maple nut varieties will surprise your taste buds.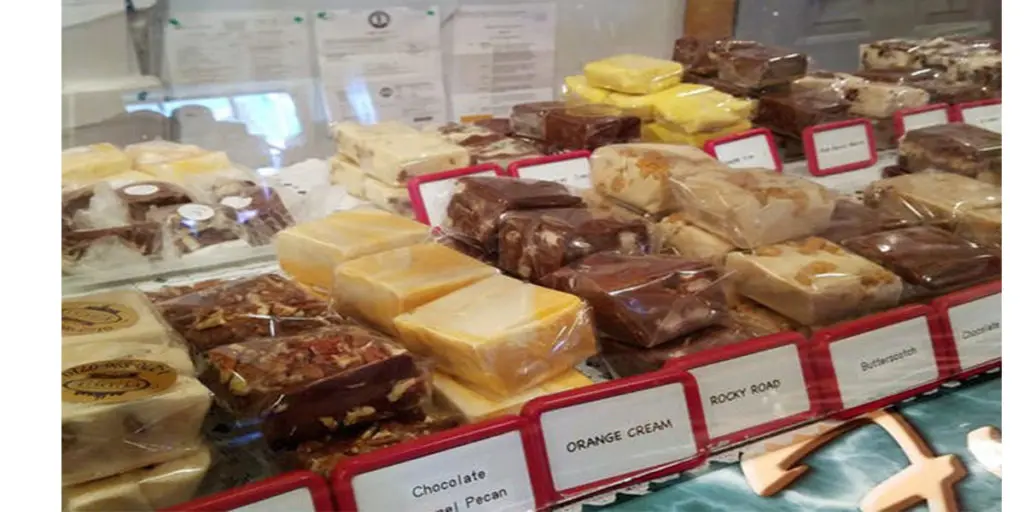 Customize Your Massages at Jade and Earth Spa
After all the adventures in Grand Rivers, a soothing massage at Jade and Earth Spa can be the cherry on top. Here, you don't just get a massage; you experience a rejuvenating journey that's tailored to your needs. From tension-relieving deep tissue massages to the calming touch of a Swedish massage, the expert therapists here can help ease your weary muscles.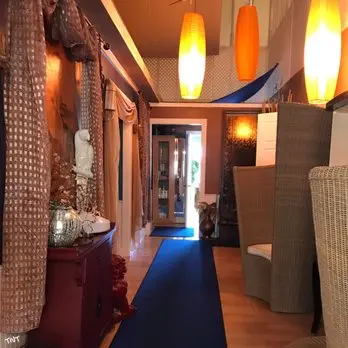 Take it up a notch and indulge in their hot stone massage, where warmed stones are gently placed along your body, easing tension and promoting deep relaxation. After your session, you'll emerge feeling renewed and ready to explore more of what Grand Rivers has to offer.
Admire the View at Green Turtle Bay Resort and Marina
At the Green Turtle Bay Resort and Marina, it's all about capturing those Instagram-worthy moments. Located on Lake Barkley, the resort offers a breathtaking panorama that will leave you awe-struck. From the tranquil ripples of the lake to the lush greenery lining its banks, the view is nothing short of magnificent. The resort itself provides a plethora of activities. Rent a pontoon and drift along the lake, basking in the beauty of Kentucky's nature, or enjoy a refreshing dip in the indoor or outdoor pools.
This premier vacation location provides a combination of relaxation and adventure that few others can match. Set amidst the sprawling beauty of Kentucky's western waterlands, the Green Turtle Bay Resort offers a plethora of recreational activities. From a day of boating in the state-of-the-art marina to a tranquil hike along scenic trails, each day at the resort presents a new opportunity for memorable moments.
The heart of this lovely resort lies in its cozy accommodations that cater to everyone, from couples seeking a romantic getaway to families on a summer vacation. Each rental is furnished to a high standard and offers scenic views of the lake, offering a tranquil retreat from the hustle and bustle of daily life.
Moreover, the Green Turtle Bay Resort takes pride in its top-notch facilities, including a full-service spa, a fine-dining restaurant, and a well-stocked ship store. The resort is also home to a vibrant community life with numerous events and activities catering to all ages and interests.
The Green Turtle Bay Resort and Marina goes beyond a traditional vacation rental. It is an attractive resort community where every guest is treated like family. Whether you come for the natural beauty, the top-tier amenities, or the warm Southern hospitality, you'll leave with memories that will last a lifetime. It is no wonder that those who visit this lovely resort keep coming back, making it their home away from home. It is more than a destination; it's a tradition of making unforgettable memories in the heart of Kentucky's beautiful Grand Rivers.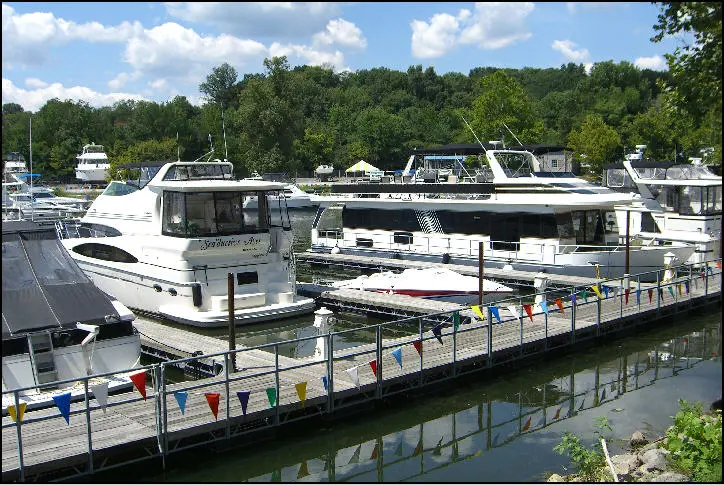 Mcgregor Park & Cumberland
Nestled in the heart of the beautiful city of Grand Rivers in Kentucky, McGregor Park and Cumberland have established themselves as the park choice for locals and tourists alike. Steeped in history and embraced by the tranquility of nature, these two jewels contribute greatly to the charm and allure of this vibrant city.
McGregor Park, with its sprawling greens and meticulously curated landscapes, offers an idyllic escape from the bustling city life. It stands as a testament to the city's commitment to preserving its natural beauty and fostering a community bond. This park is not just an outdoor space; it's a breathing entity that adds an inexplicable aura of serenity and calmness to Grand Rivers.
The Cumberland, part of the Beautiful State Park system, magnifies the attraction of Grand Rivers by several folds. It is more than a park; it is a kaleidoscope of Kentucky's natural elegance. With miles of hiking trails meandering through thick woods, alongside the Cumberland River, it serves as a sanctuary for those seeking a harmonious rendezvous with nature. The Cumberland also hosts a rich variety of wildlife, offering an authentic and exciting experience for nature enthusiasts and photographers.
Both McGregor Park and Cumberland captivate visitors with their distinct character and unique offerings. Whether it is a family picnic, a brisk morning walk, bird-watching, or simply enjoying the sunrise or sunset over the water, these parks embody the soul of Grand Rivers. Their existence magnifies the allure of this beautiful city, adding to its charm and making it a must-visit destination in Kentucky.
Indeed, McGregor Park and Cumberland stand as proud icons of Grand Rivers, Kentucky. They epitomize the essence of this city and its harmonious blend of urban life and nature. As part of the Beautiful State Park system, they have truly etched a remarkable impression on everyone who visits this city, making Grand Rivers a shining beacon in the state of Kentucky.
Start the Day Right at Lite Side Cafe & Bakery
To start your day off on the right foot, there's no better place in town than the Lite Side Cafe & Bakery. This acclaimed restaurant has gained a reputation for serving up delicious food that caters to a wide range of tastes, all while maintaining a commitment to quality and freshness.
One of the standout features of the Lite Side Cafe & Bakery is its mouthwatering breakfast menu. Whether you're craving fluffy pancakes, savory omelets, or freshly baked pastries, this establishment has you covered. Their commitment to using the finest ingredients ensures that every bite is a delightful culinary experience.
For those who appreciate the convenience of shopping for bulk food items, Lite Side Cafe & Bakery has an added bonus. In addition to their scrumptious breakfast and lunch offerings, they also offer a selection of bulk foods that you can take home. From artisanal bread to gourmet coffee beans, this option allows you to bring the flavors of Lite Side Cafe & Bakery into your own kitchen.
The cozy ambiance of the cafe provides the perfect setting for a leisurely breakfast or brunch. Whether you're dining solo, having a business meeting, or catching up with friends, the welcoming atmosphere makes it an ideal spot to gather and enjoy delicious food together.
If you're looking to start your day with a delectable breakfast and have the option to stock up on gourmet bulk foods, look no further than Lite Side Cafe & Bakery. Their commitment to providing delicious food, along with their status as an acclaimed restaurant, ensures that your morning will begin on a truly delightful note.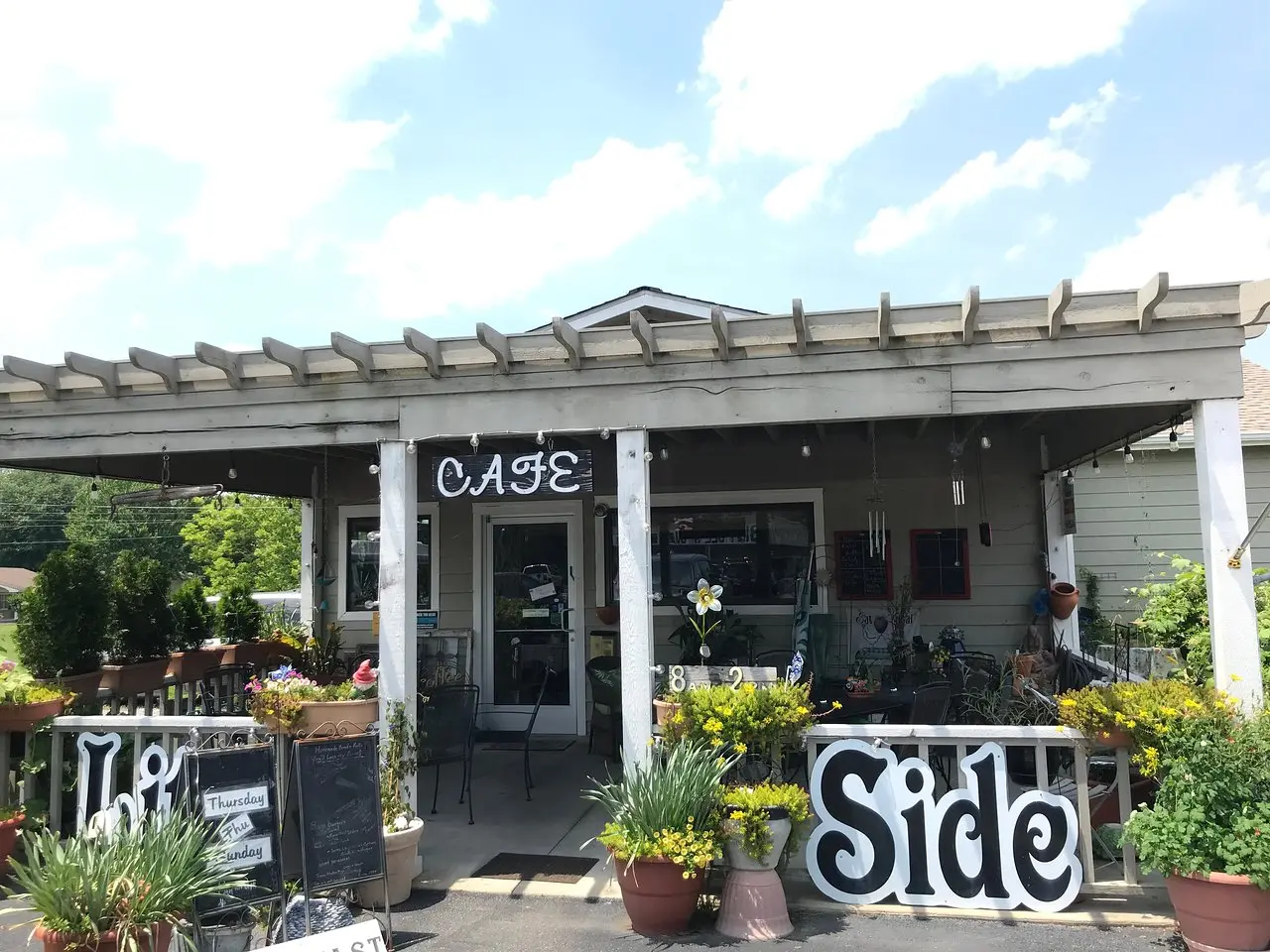 Sample Soft-Serve Ice Cream at Craig's Dairy Dream
When the sun is blazing overhead, there's no better way to cool down than with a delicious soft-serve ice cream from Craig's Dairy Dream. This traditional ice cream stand is a beloved fixture in Grand Rivers, offering a variety of flavors that will satisfy any sweet tooth. From classic vanilla and chocolate to a rotation of special flavors, each scoop is a creamy delight that melts in your mouth. Don't miss their famous sundaes and shakes - they're the stuff of local legend.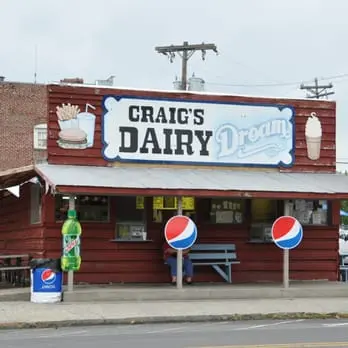 Fill your Day with Outdoor Activities at Patti's 1880s Settlement
Patti's 1880s Settlement is more than just a place to dine; it's an experience that takes you back to the simpler times of the 19th century. Spend the day exploring the beautiful gardens, playing mini-golf, or feeding the ducks at the pond. The settlement also features unique shops where you can find one-of-a-kind gifts and souvenirs. During the holiday season, Patti's transforms into a winter wonderland with millions of lights illuminating the grounds – a spectacle that's not to be missed.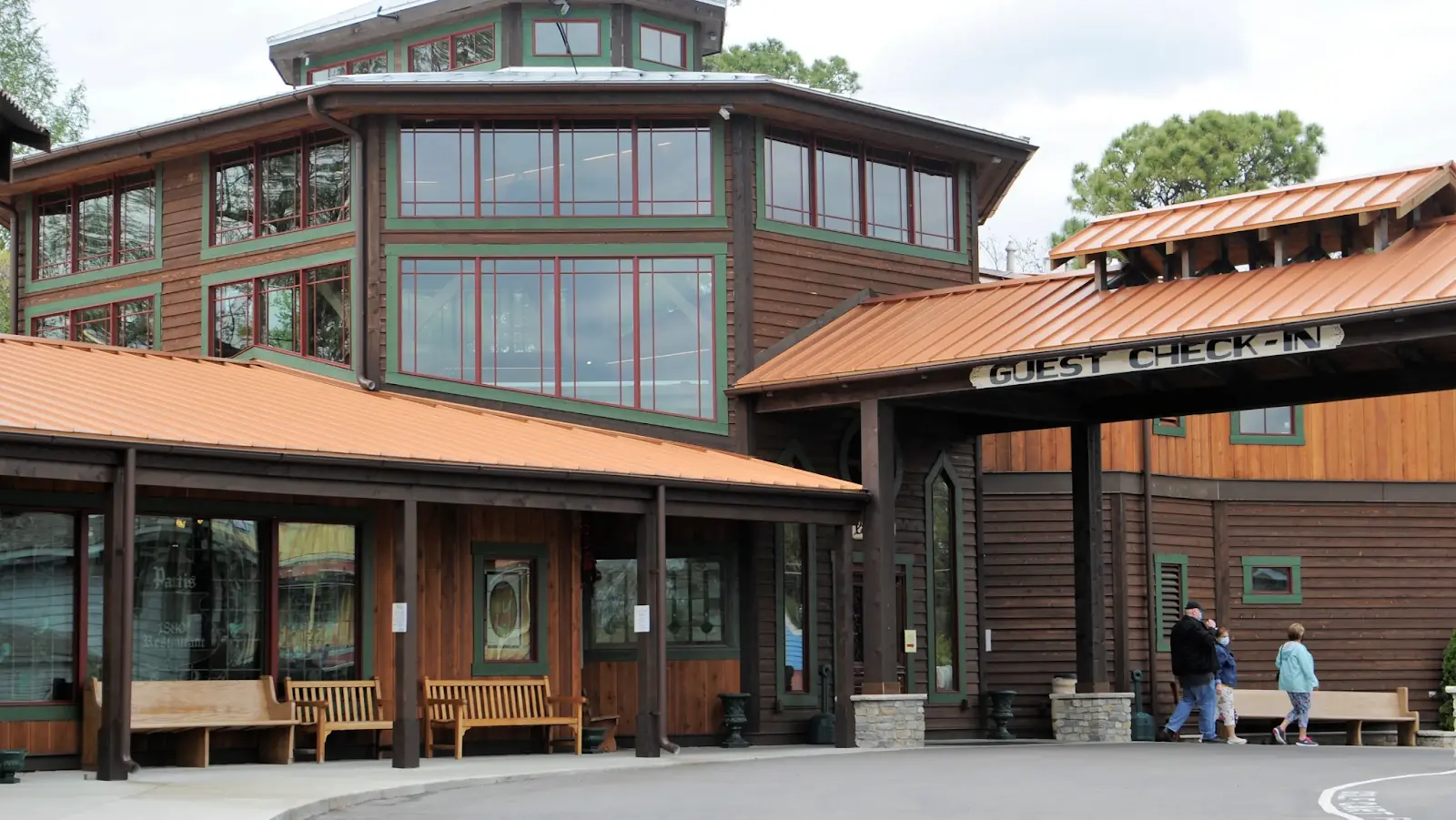 Get Refreshed at Between the Lakes Tap House
Cap off your day with a trip to Between the Lakes Tap House. As its name suggests, this watering hole is nestled between Kentucky Lake and Lake Barkley, making it an ideal spot for a refreshing drink. With a wide variety of craft beers on tap and a selection of wines and spirits, there's something to suit every palate. Whether you're a beer enthusiast or a wine connoisseur, you'll find the perfect drink to toast to your memorable day in Grand Rivers.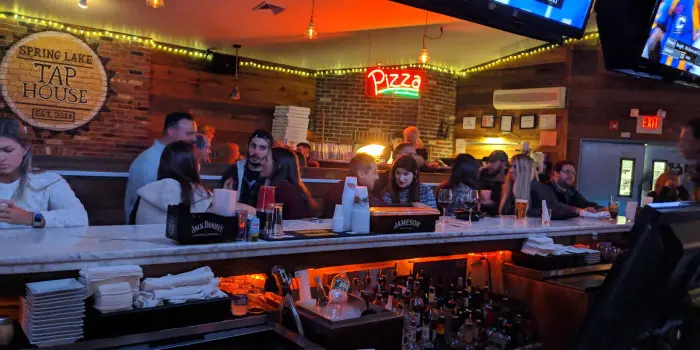 Grab a Snack with Buddies at Cabin Pizza
If you and your friends are craving something savory and satisfying, head to Cabin Pizza. This local favorite serves up piping hot pizzas with a wide variety of toppings, from the traditional to the adventurous. Each pie is made to order, ensuring the perfect blend of melted cheese and flavorful sauce on a crispy crust. Paired with a cold beverage and good company, it's a fantastic spot to share a meal and exchange stories of your Grand Rivers adventures.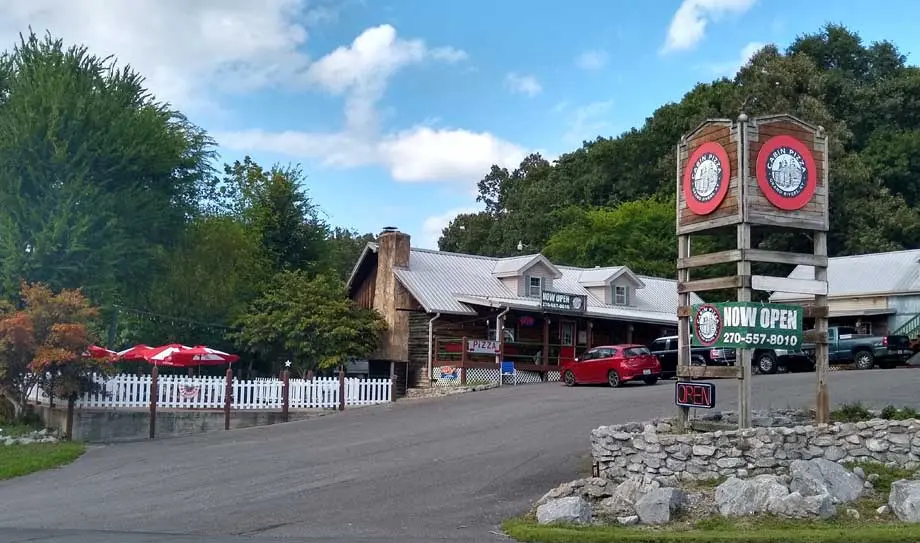 Final Thoughts
Grand Rivers, Kentucky, is a hidden gem that offers a perfect blend of relaxation and adventure. From its stunning natural beauty to its vibrant local culture, there's something for everyone in this charming lakeside town. So, whether you're exploring the lake by boat, indulging in local cuisine, or just soaking in the beautiful scenery, your visit to Grand Rivers is sure to be a memorable one.
Frequently Asked Questions About Visiting Grand Rivers, Kentucky
What is the best time of year to visit Grand Rivers, Kentucky?
Grand Rivers offers different attractions throughout the year. The spring and fall seasons are particularly beautiful with mild temperatures perfect for outdoor activities. However, the holiday season is also quite special when Patti's 1880s Settlement transforms into a winter wonderland with millions of lights.
How do I get to Grand Rivers?
Grand Rivers is conveniently located off Interstate 24, approximately halfway between Nashville, Tennessee, and St. Louis, Missouri. The nearest airport is Nashville International Airport, about two hours away by car.
Are there any special events in Grand Rivers that I should check out?
Yes, Grand Rivers hosts a variety of events throughout the year. The highlight is the Grand Rivers Festival of Lights during the holiday season. Also, the Badgett Playhouse frequently hosts entertaining shows worth checking out.
What types of outdoor activities are available in Grand Rivers?
With the town's prime location between two lakes, water-based activities such as boating, fishing, and sailing are popular. You can also enjoy hiking, biking, and bird-watching in the nearby Land Between the Lakes National Recreation Area.
What dining options are available in Grand Rivers?
Grand Rivers offers a range of dining options from cozy cafés to fine dining establishments. Patti's 1880's Restaurant is famous for its 2-inch thick grilled pork chop, while Cabin Pizza and Lite Side Cafe & Bakery are popular for casual fare. For dessert or a sweet treat, don't miss Craig's Dairy Dream and Grand Rivers Fudge Factory.
What shopping options are there in Grand Rivers?
Grand Rivers has several unique shops selling everything from home décor to nautical gear. Home Place is perfect for those looking for unique home accessories, while Green Turtle Bay Ship's Chandlery offers a wide range of nautical items. If you're looking for fresh produce or meat for a picnic or barbecue, check out Village Market & Cafe.
Are there any accommodations in Grand Rivers?
Yes, there are several accommodations available from cozy inns to luxurious resorts. The Grand Rivers Inn offers comfortable rooms in the heart of town, while the Lighthouse Landing Resort and Marina and the Green Turtle Bay Resort offer a more luxurious stay with stunning lakeside views.