13 Fun Things to Do in San Antonio With Kids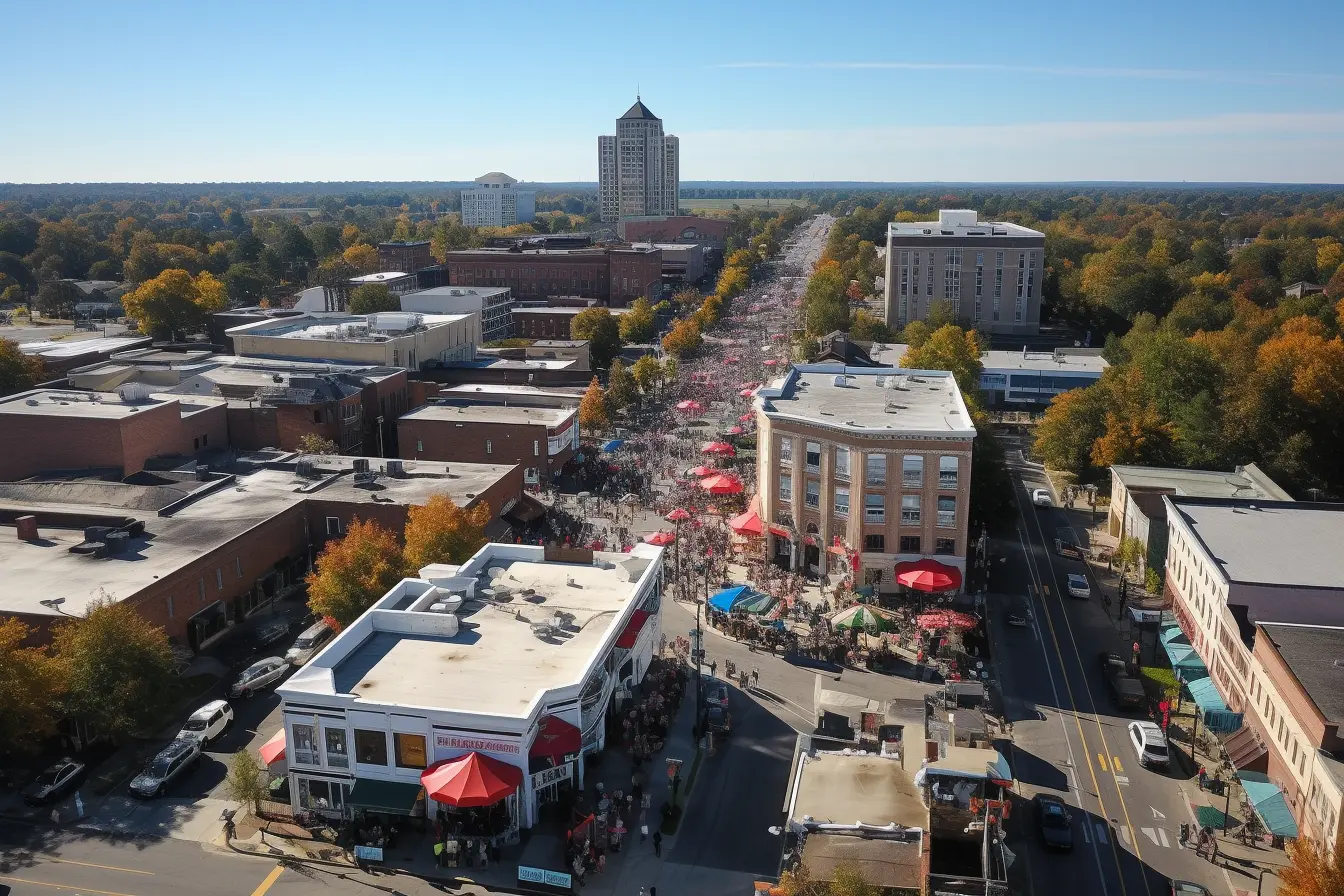 San Antonio, a city rich in culture, history, and entertainment, offers a myriad of captivating adventures for families. From the hallowed grounds of the Alamo to the bustling activity along the River Walk, there is no shortage of things to do in San Antonio with kids.  
Imagine strolling alongside the San Antonio River, the sun casting glimmers on the water as you listen to your children's delightful laughter. Or picture the awe on their faces when they witness the grandeur of the historical missions, an essential chapter in the story of Texas. San Antonio is a place where memories are forged, where every corner has a story to tell, and where families can bond over shared experiences.
In this guide, we'll journey through the top attractions and hidden gems that San Antonio has to offer. By the end, you'll have a comprehensive list of things to do in San Antonio with kids, ensuring a memorable and enjoyable trip for all.
Discovering San Antonio's Rich History at the Alamo
The Alamo, San Antonio's most iconic landmark, offers more than just a glimpse into Texas' past - it provides a tangible experience that resonates with both adults and children alike. Nestled in the heart of downtown, this historic mission tells the tale of the pivotal battle in 1836 during the Texas Revolution.
Visiting the Alamo with kids offers a unique opportunity to bring history to life. The sprawling complex features original structures and artifacts, a detailed museum, and spacious gardens. Engage with interactive displays, witness reenactments, and walk the same grounds where legends like Davy Crockett and Jim Bowie once stood.
Beyond its historical significance, the Alamo offers educational programs designed for younger audiences. Through guided tours and hands-on activities, children can learn about the events leading up to the infamous 13-day siege and its aftermath.
Parents can also leverage this experience as a valuable teaching moment, emphasizing themes of bravery, sacrifice, and the importance of understanding our shared past. In the midst of San Antonio's bustling urban center, the Alamo stands as a solemn reminder of those who fought for freedom and the indomitable spirit of Texas.
To ensure a seamless visit, it's recommended to arrive early, especially during peak tourist seasons. This ensures that families can explore the grounds at a leisurely pace, take in all the exhibits, and participate in available programs. And as you exit the hallowed grounds, take a moment to reflect with your children, cherishing the memories made and the lessons learned.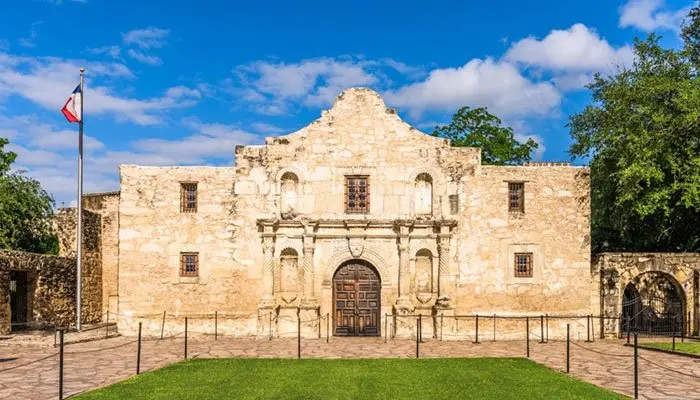 A Day of Fun and Learning at the San Antonio Zoo
Nestled within Brackenridge Park lies the San Antonio Zoo, a sprawling 56-acre haven of biodiversity. With over 750 species and thousands of animals, this world-class zoo offers children an unrivaled opportunity to encounter creatures from across the globe. A day at the San Antonio Zoo promises not only entertainment but also invaluable lessons about conservation, ecology, and the incredible tapestry of life that our planet supports.
As families embark on their zoological adventure, they are welcomed by the sights and sounds of habitats meticulously crafted to resemble the natural environments of the animals they house. From the African plains to Amazonian rainforests, the San Antonio Zoo offers a journey across continents, giving children a sense of the world's vastness and the incredible diversity it harbors.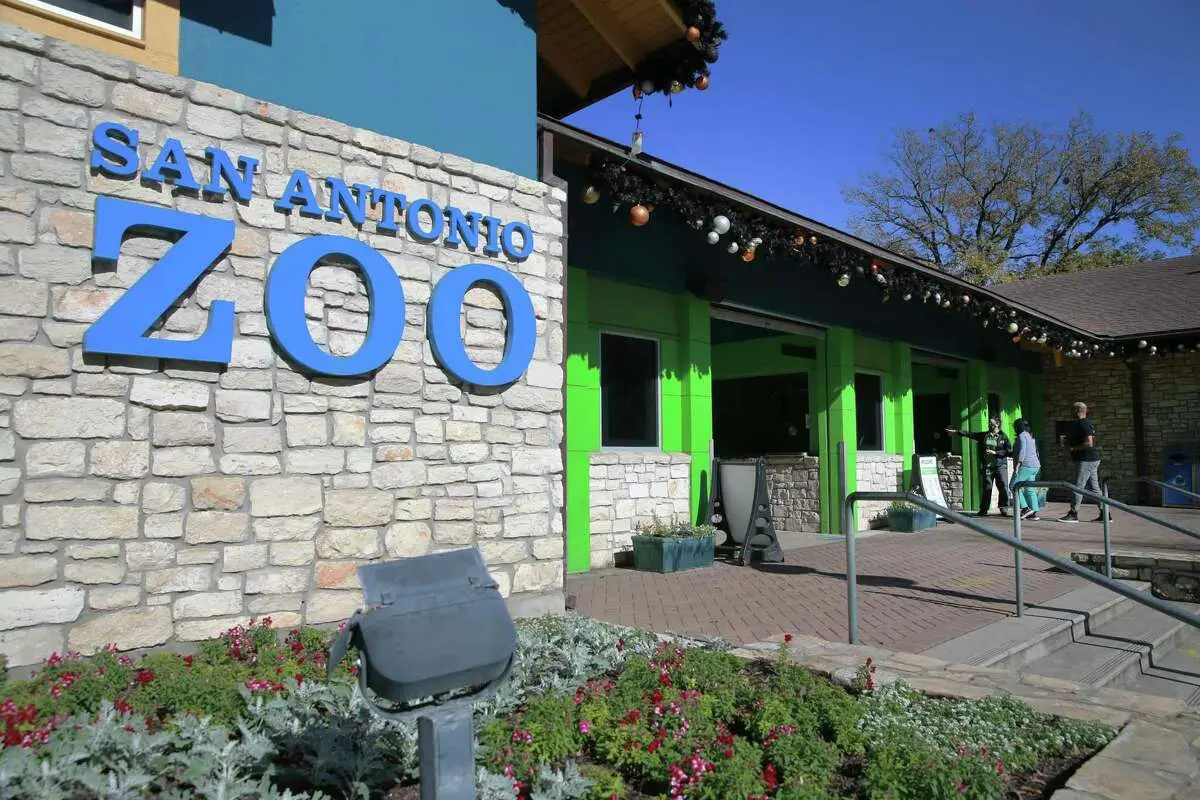 One of the zoo's standout exhibits is the "Africa Live!" section. Children can marvel at majestic lions, playful African elephants, and elusive leopards. The underwater viewing windows in this section allow visitors to come face-to-face with hippos and crocodiles, offering a unique perspective and fostering a deeper appreciation for these creatures.
The zoo's commitment to education is evident in its numerous interactive zones. The "Zootennial Plaza," for instance, provides children with hands-on activities and play areas, reinforcing what they've learned about the animal kingdom. Throughout the year, the San Antonio Zoo organizes educational events, animal presentations, and even overnight camps, all aimed at nurturing a child's innate curiosity.
Conservation is at the heart of the zoo's mission. By highlighting endangered species and emphasizing the importance of protecting their habitats, the San Antonio Zoo instills in young minds the value of stewardship for our planet. Discussions on sustainability, the challenges of climate change, and the critical role zoos play in wildlife preservation are woven seamlessly into the zoo experience, making every visit both fun and enlightening.
Parents will appreciate the zoo's amenities, including numerous dining options, stroller rentals, and shaded areas, ensuring that the entire family can enjoy their day in comfort. Before concluding your visit, make sure to stop by the gift shop, where children can pick up mementos and toys that serve as reminders of their day of exploration and discovery.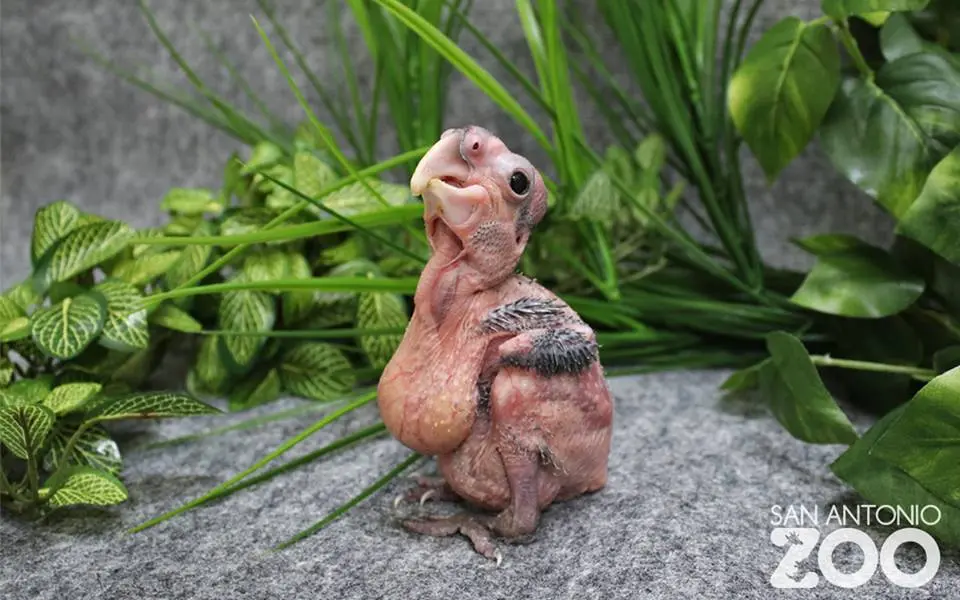 Spectacular Views from the San Antonio Tower of the Americas
Standing tall at 750 feet, the Tower of the Americas offers one of the most breathtaking panoramas of San Antonio. Located in Hemisfair Park, this iconic observation tower isn't just a symbol of the city's modern skyline but also serves as a window to its vibrant culture and history. For families looking for unique things to do in San Antonio with kids, a trip to the Tower of the Americas promises an adventure that combines education, entertainment, and awe-inspiring views.
As you begin your ascent in the glass-walled elevators, the cityscape unfolds below, offering a bird's-eye view that's both exhilarating and instructive. Children can spot significant landmarks, trace the winding path of the San Antonio River, and even play a game of identifying buildings, parks, and streets. It's a geography lesson in real-time, instilling in kids an appreciation for urban planning, architecture, and the intricate dance of a city's daily life.
At the observation deck, a 360-degree view awaits. Here, families can gaze upon the vast expanse of Texas, from the rolling hills to the distant horizon. Interpretative displays provide insights into the city's landmarks, history, and natural wonders. It's an opportunity for kids to learn about San Antonio's origins, its role in Texas history, and the diverse communities that have shaped its cultural fabric.
Beyond the spectacular vistas, the Tower of the Americas also offers "Skies Over Texas," a 4D theater ride. This immersive experience takes families on a journey across Texas, highlighting its diverse landscapes, iconic events, and cultural milestones. The sensory effects, combined with stunning visuals, make it a favorite among kids and adults alike.
The culinary experience at the tower also shouldn't be missed. The Chart House Restaurant, rotating gently, provides diners with a constantly changing view as they savor their meals. While it might be on the pricier side for some families, even a quick visit for dessert or a drink can be worthwhile, making the dining experience memorable.
Safety is paramount at the Tower of the Americas. With child-safe barriers and attentive staff, parents can be at ease knowing that their family's visit is secure. Additionally, amenities like restrooms, seating areas, and a gift shop ensure convenience throughout the visit.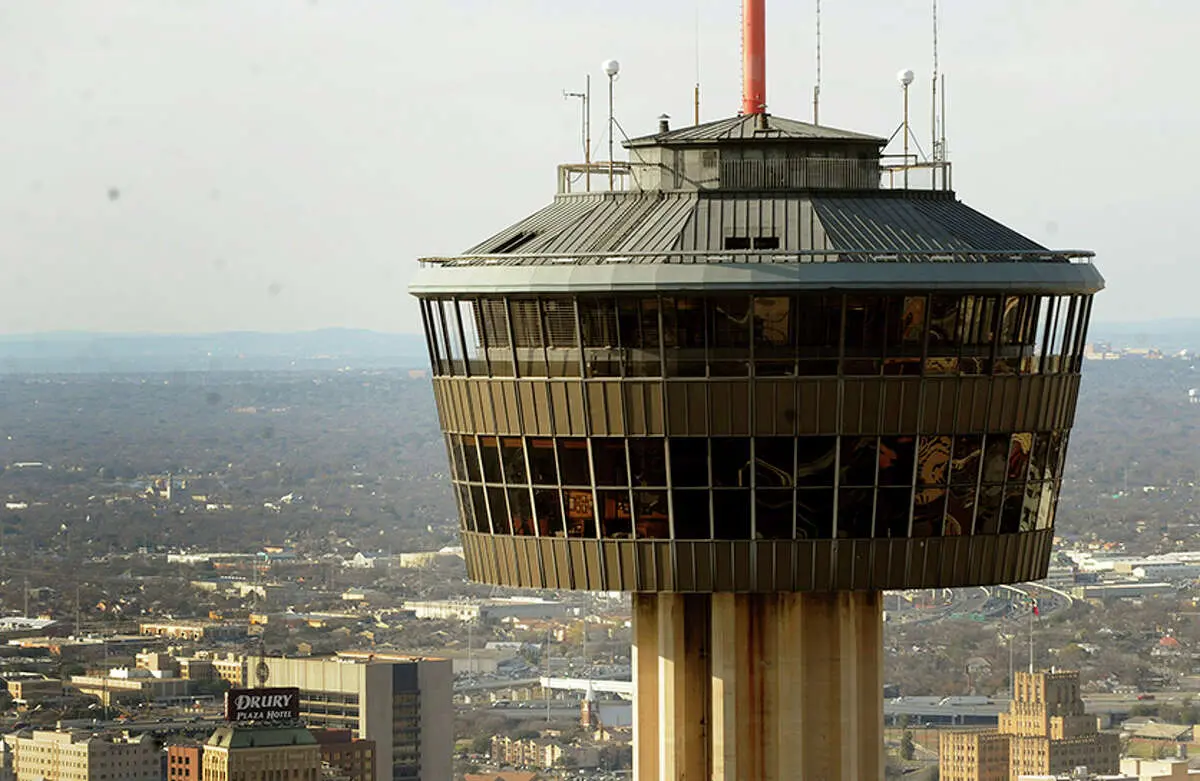 Engaging with Science at The DoSeum – San Antonio's Museum for Kids
In a world that's rapidly advancing, instilling a love for science, technology, engineering, and mathematics (STEM) in kids is more crucial than ever. The DoSeum, San Antonio's premier museum for children, does just that. With a diverse range of interactive exhibits, this museum is designed not only to entertain but also to inspire young minds, making it a top destination for families seeking enriching things to do in San Antonio with kids.
From the moment families step into The DoSeum, they are transported to a realm where learning and play go hand in hand. Spread across two floors, the museum's exhibits cater to various age groups, ensuring that every child, whether a toddler or a teenager, finds something captivating.
One of the standout exhibits is the "Sensations Studio," where kids get to explore the world of light and sound. Through hands-on activities, they discover how sound waves work, how colors blend, and how optics can create mesmerizing effects. It's a sensory feast that stimulates curiosity and encourages experimentation.
The "Spy Academy" is another favorite, especially for older kids. Here, they embark on missions, cracking codes, deciphering clues, and using critical thinking to solve mysteries. It's an adventure that challenges their intellect while teaching them the value of observation and deduction.
For budding engineers and architects, the "Innovation Station" offers a treasure trove of activities. Kids can design structures, experiment with materials, and even learn the basics of robotics. By turning abstract concepts into tangible tasks, The DoSeum ensures that STEM subjects are not just understood but also loved.
Younger visitors aren't left out. Areas like "Little Town" are crafted especially for toddlers, providing them with a safe space to explore, role-play, and develop essential motor skills. Whether they're pretending to be chefs, firefighters, or storekeepers, the experience is all about nurturing imagination and fostering early learning.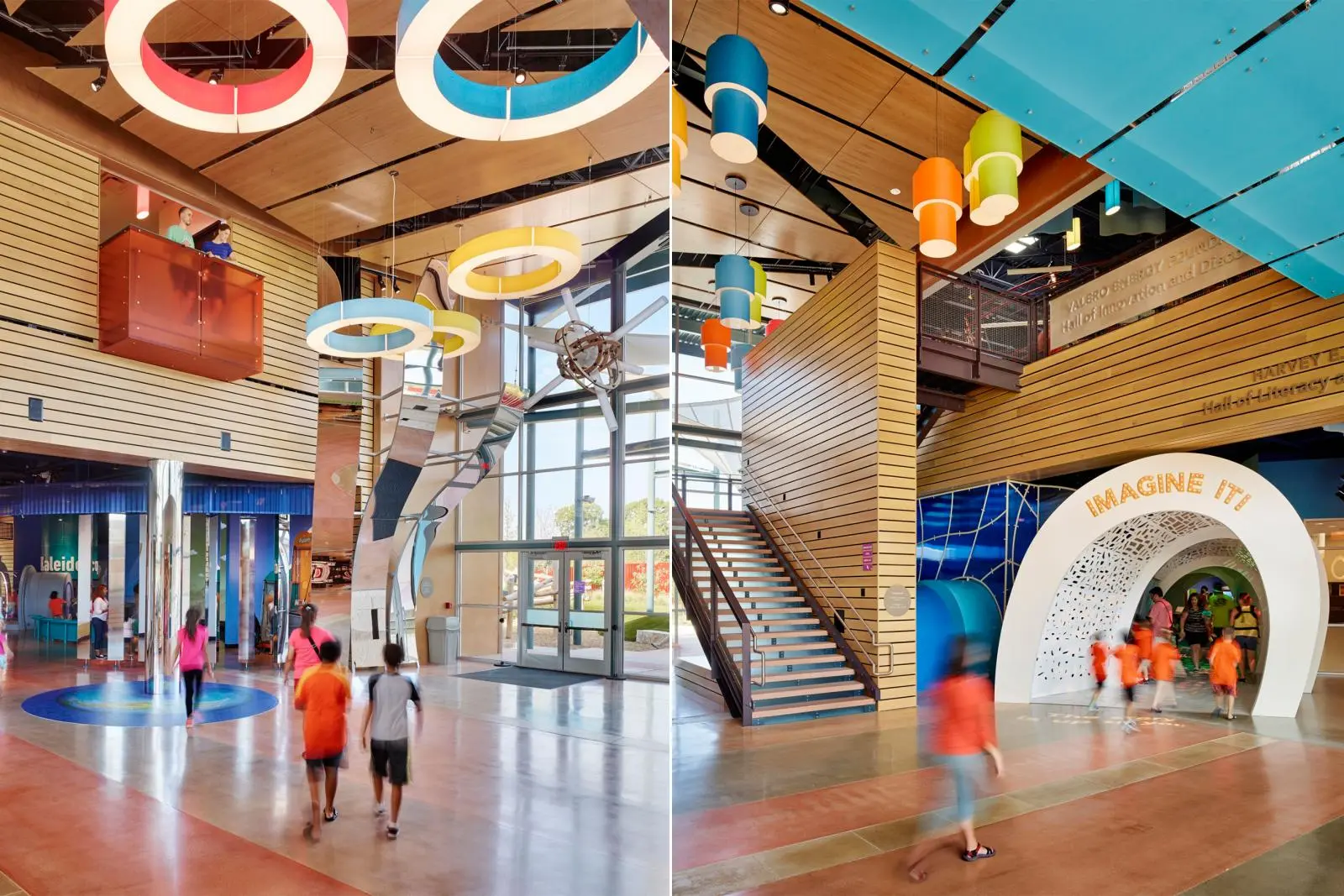 Navigating the San Antonio River Walk with Children
The San Antonio River Walk, also known as Paseo del Río, is the very heart of San Antonio. A vibrant labyrinth of pathways and bridges along the banks of the San Antonio River, it's a blend of the city's rich history, cultural attractions, dining experiences, and shopping opportunities. For families searching for quintessential things to do in San Antonio with kids, a day at the River Walk is both an adventure and an enchanting experience.
The River Walk is more than just a scenic trail; it's an immersive narrative of San Antonio. As families meander along its winding pathways, they can feel the pulse of the city, from its early days as a Spanish colonial outpost to its evolution into a bustling modern metropolis.
Children will be particularly drawn to the colorful riverboats that glide gracefully on the water. These boats, apart from being a delightful sight, offer guided tours. As the boat navigates through the heart of the city, a knowledgeable guide shares tales of San Antonio's past, pointing out architectural marvels, historical landmarks, and little-known anecdotes. It's a relaxing and educational journey, providing kids with a unique perspective of the city.
The Arneson River Theatre, an outdoor performance venue with the river serving as a natural stage, is a must-visit. Here, families can catch a variety of shows, from traditional folkloric performances to contemporary concerts. Watching a performance with the shimmering river as a backdrop is truly a magical experience.
Dining along the River Walk is another adventure in itself. A plethora of restaurants dot its banks, serving everything from Tex-Mex delicacies to gourmet meals. Many of these eateries have open-air patios, allowing families to savor their meals while overlooking the river. For kids, spotting ducks, fish, and occasionally street performers adds a touch of whimsy to the dining experience.
Shopping enthusiasts are not left out. From souvenir shops selling local crafts to upscale boutiques offering designer goods, the River Walk caters to all tastes and budgets. It's a great opportunity for children to pick up mementos or gifts, making their trip even more memorable.
Safety on the River Walk, especially with kids, is paramount. The pathways are well-maintained, and railings ensure that even the most curious little explorers are safe. Clear signages, regular patrolling, and a friendly community vibe make it a secure environment for families.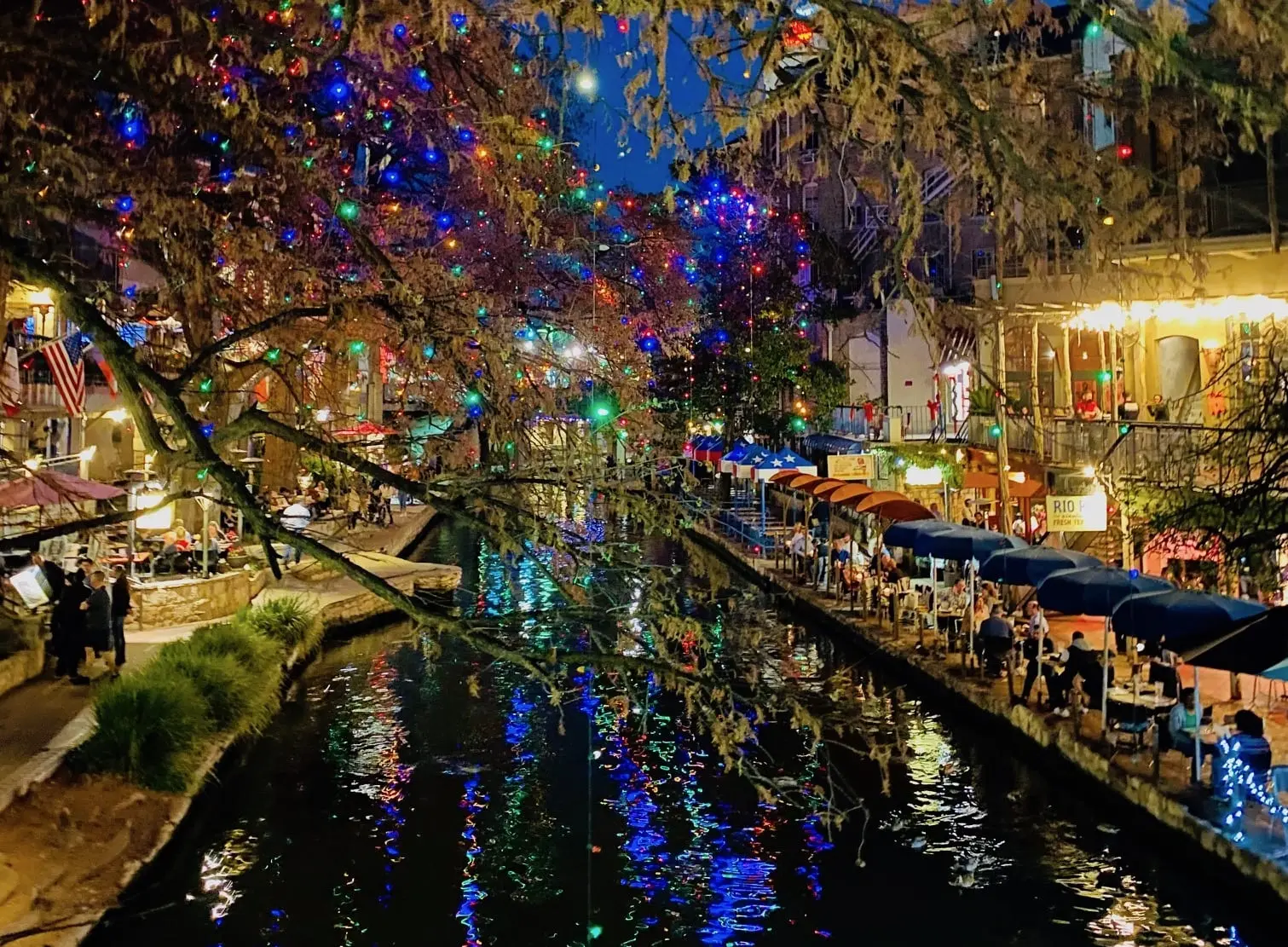 Exploring the Natural World at San Antonio Botanical Garden
Nature has a unique way of captivating the senses, providing moments of calm, inspiration, and wonder. The San Antonio Botanical Garden, a lush oasis spanning 38 acres, invites families to embark on a journey through the world's diverse flora. For those on the lookout for rejuvenating things to do in San Antonio with kids, this garden offers an immersive dive into nature's splendor.
The Botanical Garden is thoughtfully designed to showcase a variety of habitats, allowing visitors to traverse different botanical regions without ever leaving the city. From arid desert escapes to tropical rainforests, the diverse collections mirror the Earth's vast ecological tapestry.
Children will be especially enthralled by the "Family Adventure Garden," an area meticulously designed to ignite young imaginations. With interactive features like the Tumble Hill, Thunder Ridge, and No Name Creek, kids are encouraged to play, explore, and connect with nature. It's a perfect blend of learning and play, ensuring that children leave with dirty hands and enriched minds.
The "Conservatory" is another highlight, housing exotic plants from around the world. Walking through its various sections, families can experience the humid air of a tropical rainforest, marvel at the peculiar forms of desert plants, and immerse themselves in the rich tapestry of aquatic vegetation. Each section offers educational insights, emphasizing the importance of biodiversity and conservation.
Throughout the year, the Botanical Garden hosts numerous events and workshops tailored for families. From gardening classes to bird-watching sessions, these programs aim to deepen the connection with nature and foster environmental stewardship.
Interactive Adventures at Morgan's Wonderland
In a world filled with amusement parks, Morgan's Wonderland stands out as a beacon of inclusivity and joy. Located in the heart of San Antonio, this 25-acre theme park was designed with a special emphasis on catering to guests with disabilities, ensuring that fun knows no boundaries. For families seeking heartwarming and universally accessible things to do in San Antonio with kids, Morgan's Wonderland promises a day of smiles, laughter, and shared memories.
The park's mantra is simple: Everyone deserves to have fun. From the moment families enter its gates, they're greeted with a plethora of attractions designed to be accessible and enjoyable for all, regardless of physical or cognitive abilities.
One of the standout features is the "Wonderland Express," a train ride that meanders through the park, offering guests a relaxed overview of the various attractions. Narrated by a friendly conductor, children can listen to fun facts, stories, and the history of Morgan's Wonderland during this delightful journey.
The "Whirling Wonder" Ferris wheel is another must-visit. As families soar into the sky, they're treated to panoramic views of the park and its surroundings. Each gondola is designed to accommodate wheelchairs, ensuring that everyone gets to experience the thrill.
For young adventurers, the "Adventure Bay" water play area offers splashing good fun. With water cannons, rain curtains, and a lagoon, it's a haven for kids on warm days. What's unique about this area is its commitment to accessibility – specialized wheelchairs that can get wet are available for guests, ensuring that no one misses out on the aquatic fun.
Interactive playscapes, like "Sensory Village," provide children with multisensory experiences. They can play musical instruments, engage in imaginative role-play, and explore tactile elements. Each station within this area is designed to stimulate curiosity, creativity, and sensory exploration.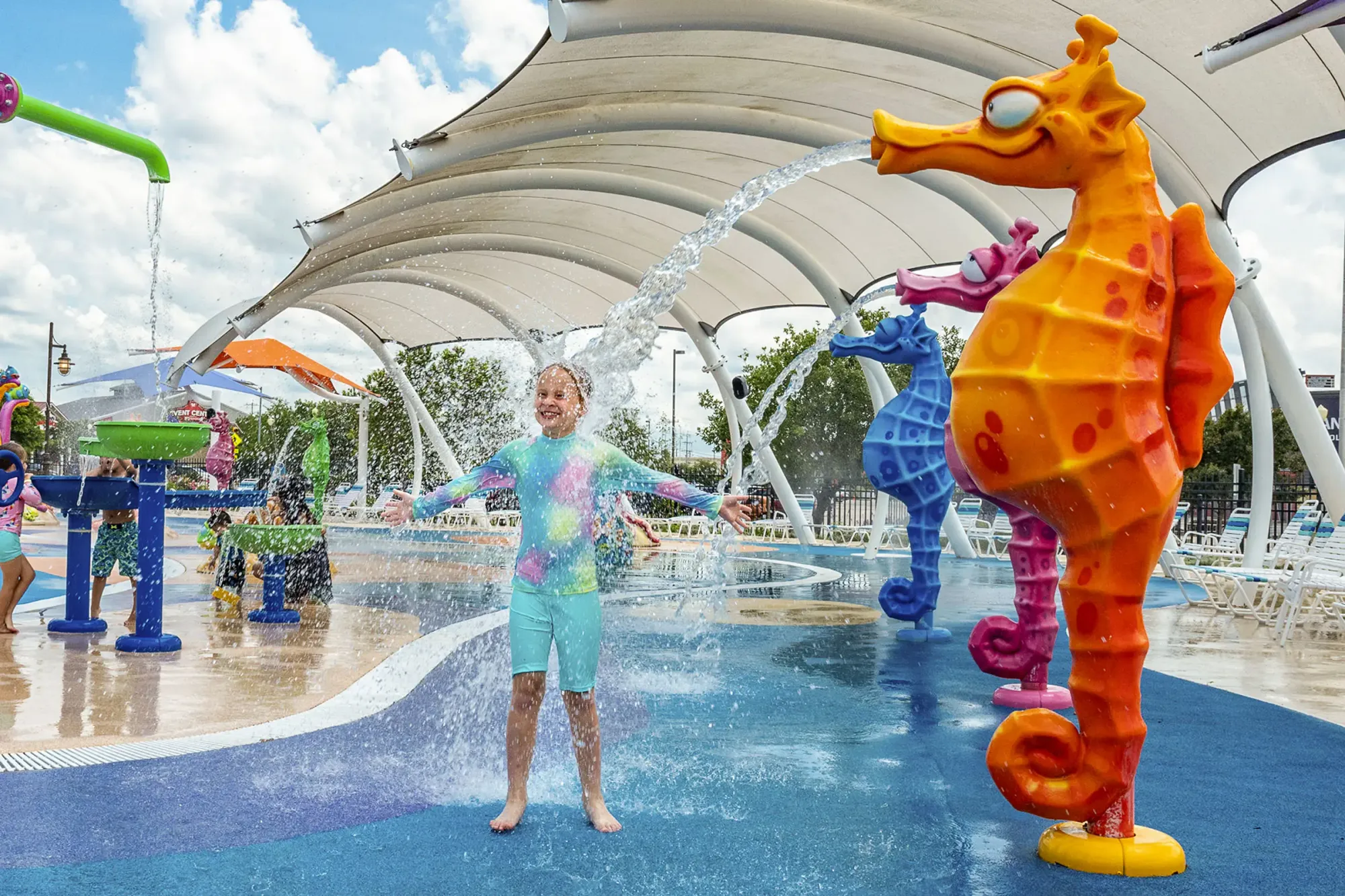 Delving into Cavern Wonders at Natural Bridge Caverns
Just a short drive from San Antonio's bustling city center lies a subterranean realm of wonder: the Natural Bridge Caverns. Discovered in the 1960s, these caverns offer families a unique opportunity to journey into the depths of the Earth, exploring intricate formations, echoing chambers, and ancient geological history. For those hunting for awe-inspiring things to do in San Antonio with kids, a descent into these caverns promises a blend of adventure, education, and sheer wonderment.
The journey at Natural Bridge Caverns starts with its namesake, the "Natural Bridge." This massive limestone slab, which arches gracefully over the cavern's entrance, is a favorite spot for photographs and sets the tone for the wonders that lie below.
The "Discovery Tour," the most popular of the available tours, takes visitors on a winding path through chambers filled with stalactites, stalagmites, flowstones, and chandeliers. Each formation, crafted painstakingly over millennia by dripping water and mineral deposits, stands as a testament to the Earth's relentless creative power. Knowledgeable guides lead these tours, offering insights into the caverns' formation, history, and the delicate ecosystem that thrives within.
For older kids and thrill-seekers, the "Adventure Tour" provides a more hands-on spelunking experience. Here, visitors can crawl, climb, and navigate their way through narrower passages, feeling the exhilaration of true cave exploration.
Children with a penchant for paleontology will be drawn to the "Dino Dig." This sandy excavation site allows young explorers to unearth replicas of dinosaur bones, fostering a love for ancient history and the mysteries of prehistoric life.
Above ground, the adventures continue. The "Canopy Challenge" is an aerial obstacle course that tests agility, balance, and courage. Suspended high above the ground, participants navigate rope bridges, swinging beams, and cargo nets. For an added thrill, the zip lines offer a fast-paced ride across the treetops, providing panoramic views of the surrounding landscape.
After a day of exploration, families can relax at the on-site cafe, savoring snacks and refreshments. The gift shop, filled with educational kits, souvenirs, and artisan crafts, is perfect for picking up mementos of the cavernous adventure.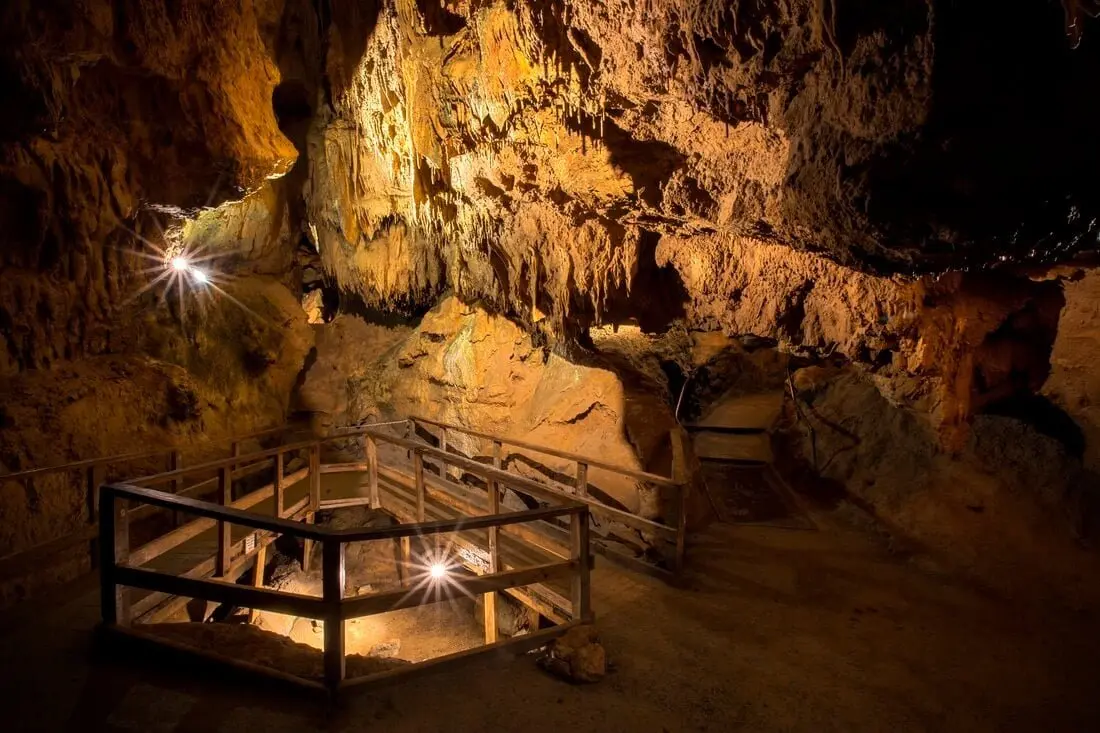 A Journey Through the San Antonio Missions National Historical Park
History is more than just words on a page; it's the fabric of our society, woven together by events, people, and places. The San Antonio Missions National Historical Park offers families a unique opportunity to step back in time, exploring a series of Spanish colonial missions that played a pivotal role in the region's history. For those seeking culturally enriching things to do in San Antonio with kids, this historical park provides a tangible link to the past, nestled amidst the beauty of the Texan landscape.
Spanning several miles along the San Antonio River, the park comprises four distinct missions: Concepción, San José, San Juan, and Espada. Each mission, with its church, living quarters, and farmlands, offers a glimpse into the life, culture, and challenges of the 18th century.
The Mission San José, often dubbed the "Queen of the Missions," is the largest and perhaps the most renowned. Families can explore its beautifully restored church, renowned for its intricate stonework and the famous "Rose Window." The interpretive center nearby provides engaging exhibits and films that delve into the mission's history and significance.
At Mission Concepción, visitors are transported to the oldest unrestored stone church in America. Its well-preserved frescoes and solemn ambiance offer a profound sense of spirituality. Special events, such as reenactments and cultural demonstrations, frequently take place here, further enhancing the visitor experience.
Missions San Juan and Espada are equally captivating, with their distinctive architecture, serene chapels, and remnants of ancient acequias (irrigation systems). These sites provide insights into the ingenious agricultural techniques of the past and the integral role of water in the survival and prosperity of the missions.
Beyond the structures themselves, the park offers a myriad of activities tailored for families. Guided tours led by knowledgeable rangers provide in-depth insights into the missions' history, architecture, and the interplay of cultures. For the more independently-minded, well-marked trails allow for self-guided exploration, be it on foot or by bicycle.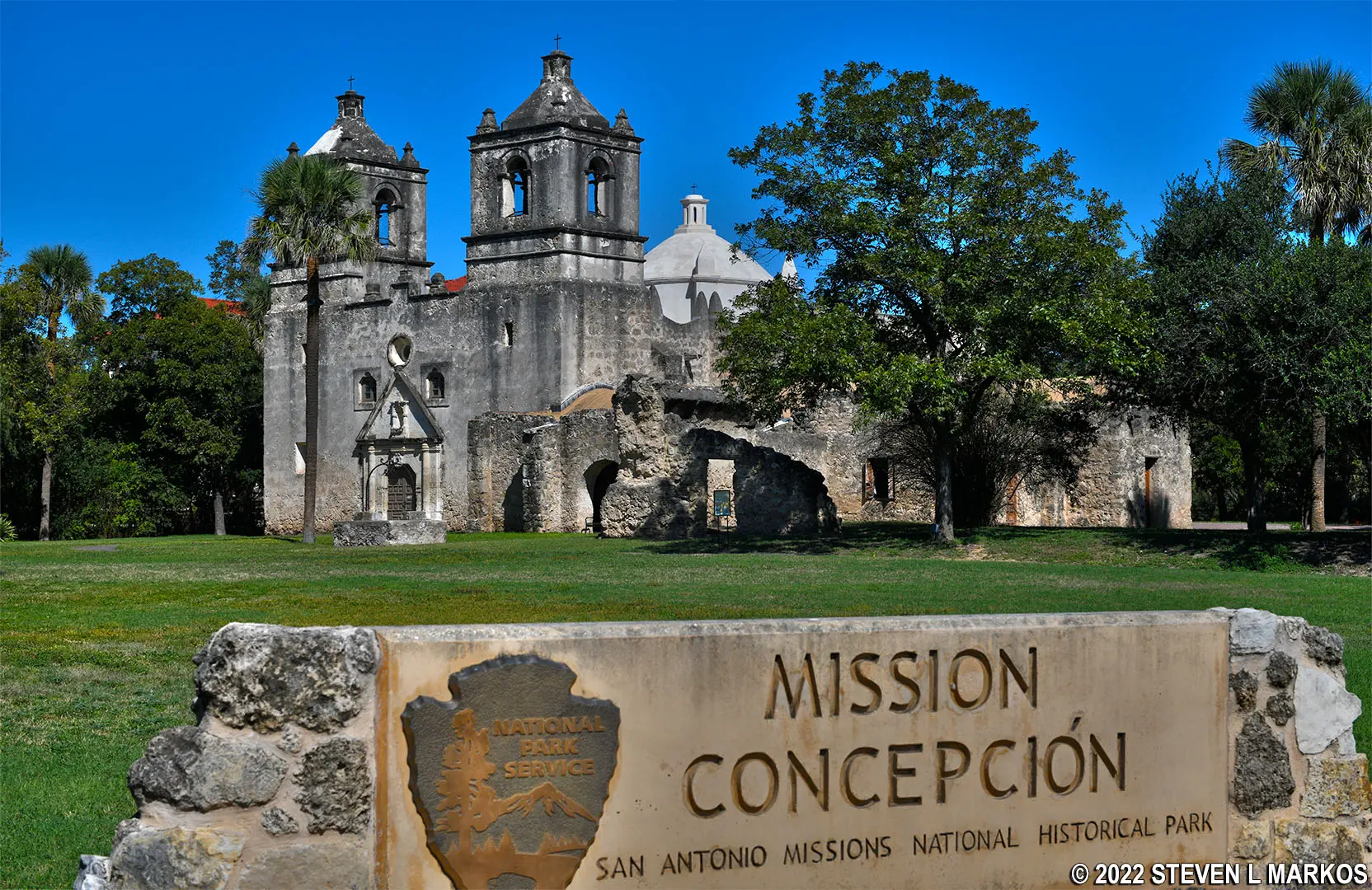 Taking a Ride through Brackenridge Park's Miniature Train
San Antonio's Brackenridge Park, a verdant expanse in the heart of the city, offers a plethora of activities for families and nature enthusiasts. However, one of its most charming attractions, especially for the younger crowd, is the Brackenridge Eagle Miniature Train. This delightful ride offers families a unique way to explore the park's scenic beauty while evoking the nostalgia of simpler times. For those compiling unforgettable things to do in San Antonio with kids, hopping aboard this miniature train promises a journey of wonder, discovery, and pure joy.
The Brackenridge Eagle, with its cheerful blue and red carriages and friendly conductor, beckons children and adults alike for a 20-minute adventure around the park. As the train chugs along at a leisurely pace, riders are treated to panoramic views of the park's various attractions, including the San Antonio River, lush green landscapes, and recreational areas.
Each journey is enhanced by the conductor's commentary, which weaves together fascinating tidbits about the park's history, its natural inhabitants, and points of interest. Children listen with rapt attention, their faces lit up with curiosity and wonder as they absorb tales of the park and the city's rich heritage.
The train ride, apart from its scenic appeal, also provides a practical way to get an overview of Brackenridge Park. Families can identify areas they'd like to visit post-ride, be it the playgrounds, picnic spots, or other attractions like the San Antonio Zoo, which also resides within the park's boundaries.
An added element of excitement is the train's journey through tunnels. As the world goes momentarily dark and the train's whistle echoes, children often respond with a mix of surprise and glee, making it one of the ride's memorable highlights.
Safety is paramount on the Brackenridge Eagle. With secure seating, slow speeds, and attentive staff, parents can relax and enjoy the journey, confident that their little ones are safe.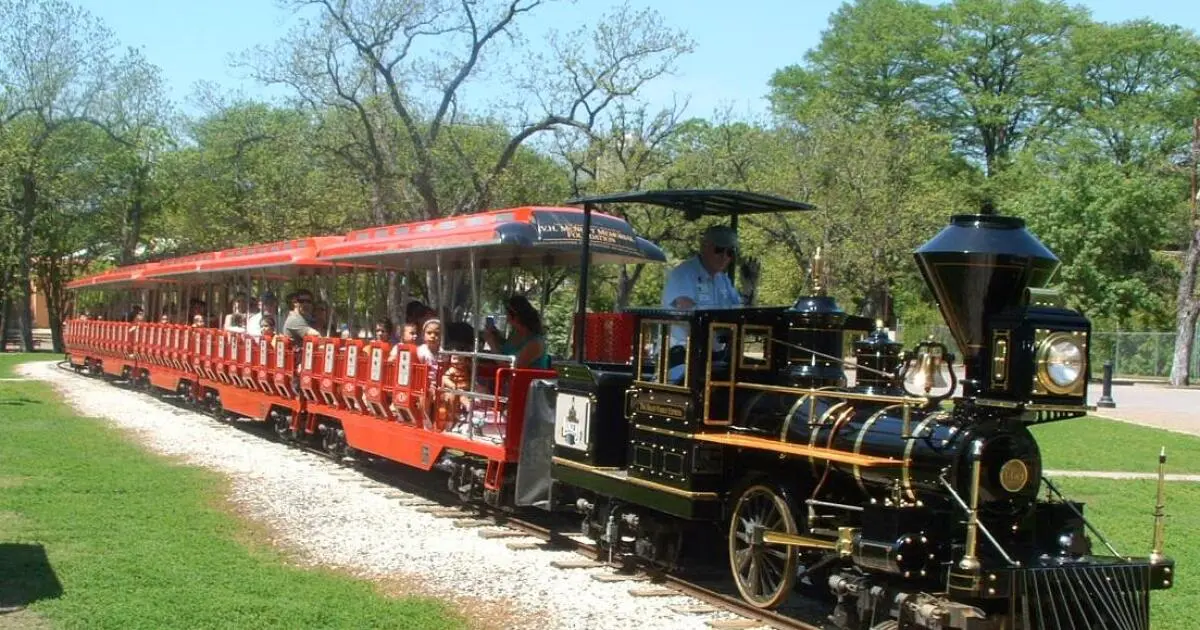 Reveling in San Antonio's Fiesta: A Celebration for All Ages
San Antonio is renowned for its diverse culture and rich history, but there's no time where the city's vibrant spirit is more palpable than during Fiesta. This annual event, spanning over ten days, engulfs the city in a whirlwind of color, music, parades, and culinary delights. For families searching for unforgettable things to do in San Antonio with kids, Fiesta offers a cornucopia of experiences that entertain, educate, and inspire.
Fiesta began in the late 19th century as a simple parade to honor the heroes of the Alamo and the Battle of San Jacinto. Over the decades, it has evolved into a city-wide celebration that attracts millions of visitors each year.
Children's eyes often light up at the "Fiesta Carnival." This event transforms the Alamodome's parking lot into a festive wonderland, complete with thrilling rides, challenging games, and an array of delectable treats. From exhilarating roller coasters to gentle carousels, there's something for every thrill level.
One of Fiesta's standout events, especially for families, is the "Fiesta Flambeau Parade." Touted as "America's largest illuminated night parade," this spectacle is a feast for the senses. Floats adorned with thousands of lights glide through the streets, accompanied by marching bands, dancers, and performers, all under the starlit Texas sky.
The "Pin Pandemonium" is a delight for kids and collectors alike. Fiesta's tradition of trading and collecting pins and medals is a fun way for children to interact with locals, learn about the event's various facets, and take home tangible mementos of their Fiesta experience.
Educational opportunities abound during Fiesta. Many events delve into San Antonio's rich history, cultural diversity, and artistic heritage. Children can participate in workshops, watch traditional dance performances, or simply soak in the stories that form the city's tapestry.
Embracing the Magic of San Antonio with Kids
San Antonio, with its rich tapestry of history, culture, and natural beauty, stands as a premier destination for families. Its charm lies not just in its iconic landmarks or thrilling attractions, but in the city's innate ability to cater to visitors of all ages. Every street echoes with stories, every park invites exploration, and every event is a celebration of the city's diverse spirit.
For families with kids, San Antonio promises more than just a vacation; it offers a journey of discovery. Whether it's marveling at the intricate formations of Natural Bridge Caverns, absorbing the solemn history of the missions, indulging in the festive atmosphere of Fiesta, or simply riding the Brackenridge Park's miniature train, each experience is tailored to educate, entertain, and inspire.