14 Best Things to Do in Bangor, Maine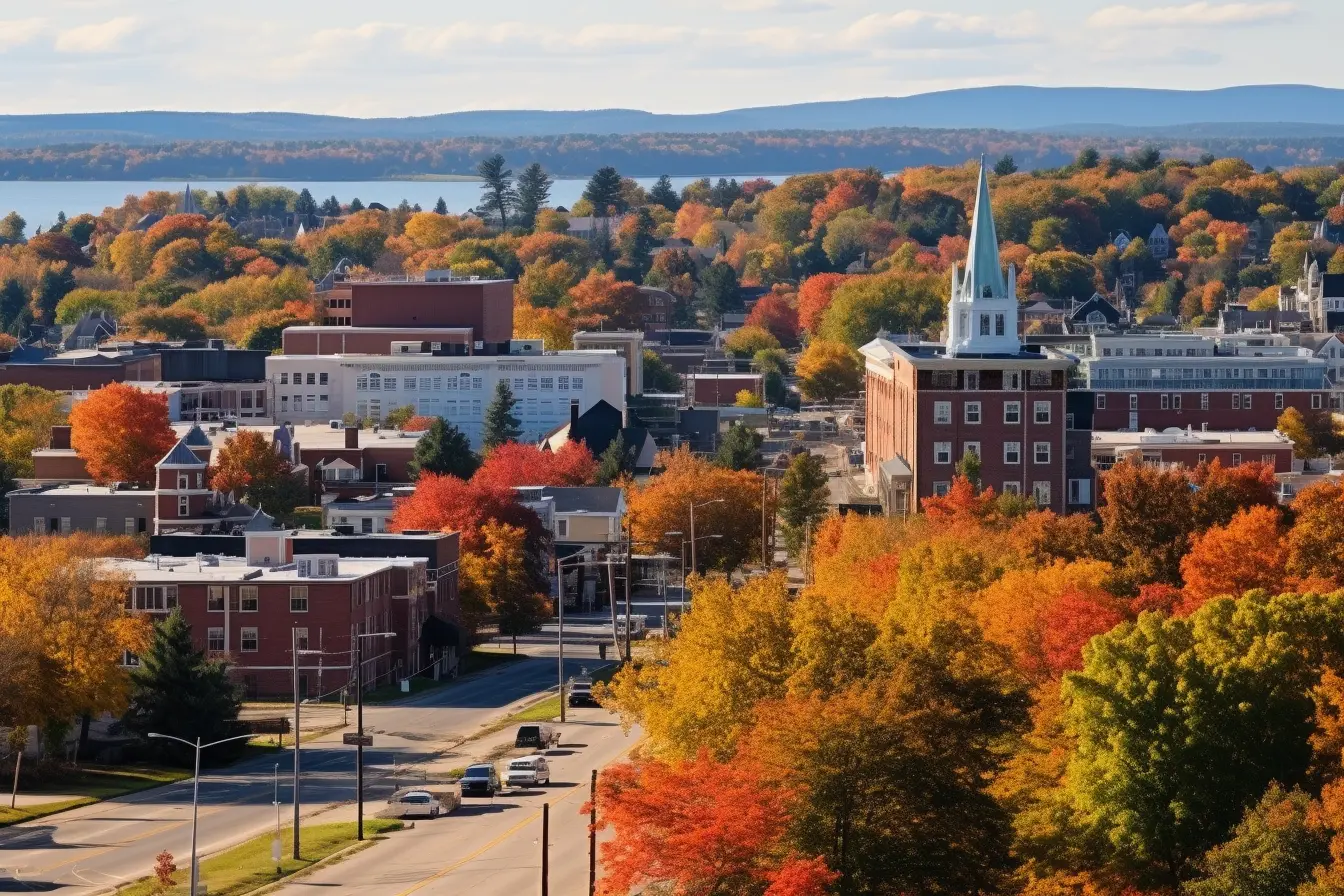 Nestled at the heart of Maine, Bangor, the Queen City, has long been the crossroads where history, culture, and natural beauty intersect. Famous for its lumber industry's historical prominence, today, Bangor has evolved into a melting pot of arts, culture, outdoor activities, and, of course, a touch of supernatural flair thanks to its most famous resident, Stephen King.
While the city's deep-rooted history in the lumber industry is evident in its architectural grandeur, Bangor has also established itself as a hub for arts, music, and theatre in Maine. With an array of options to choose from, be it hiking trails, theaters, or festivals, there's never a dull moment in this vibrant city.
Join us as we take you through the top things to do in Bangor, Maine, ensuring you experience the best the city has to offer.
Discovering the World of Stephen King
Bangor, for many, is synonymous with the master of horror, Stephen King. A long-time resident of the city, King has drawn inspiration from Bangor's streets, buildings, and folklore, making it the backdrop for several of his novels.
Venturing into Bangor feels like stepping into a Stephen King novel. Begin your journey at King's iconic Victorian mansion. Though not open to the public, the ornate wrought-iron fence adorned with bats, spiders, and a dragon gives fans a glimpse into the writer's imaginative world. Taking a selfie with the house in the background has become a rite of passage for King enthusiasts visiting Bangor.
From there, embark on the Stephen King Tour, a guided excursion that takes visitors to several locations around Bangor that inspired scenes in his books or were actual filming locations. The Thomas Hill Standpipe, which inspired scenes in "It," the Paul Bunyan statue that also featured in the same novel, and the Mount Hope Cemetery are just some of the stops on this spine-tingling journey.
Whether you're a die-hard King fan or a casual reader, exploring Bangor through his eyes offers a unique perspective. The city's mundane and everyday settings, under King's pen, transform into places of intrigue, horror, and supernatural events. As you tread the same ground King once did, you'll gain a deeper appreciation for his genius in weaving the ordinary with the extraordinary.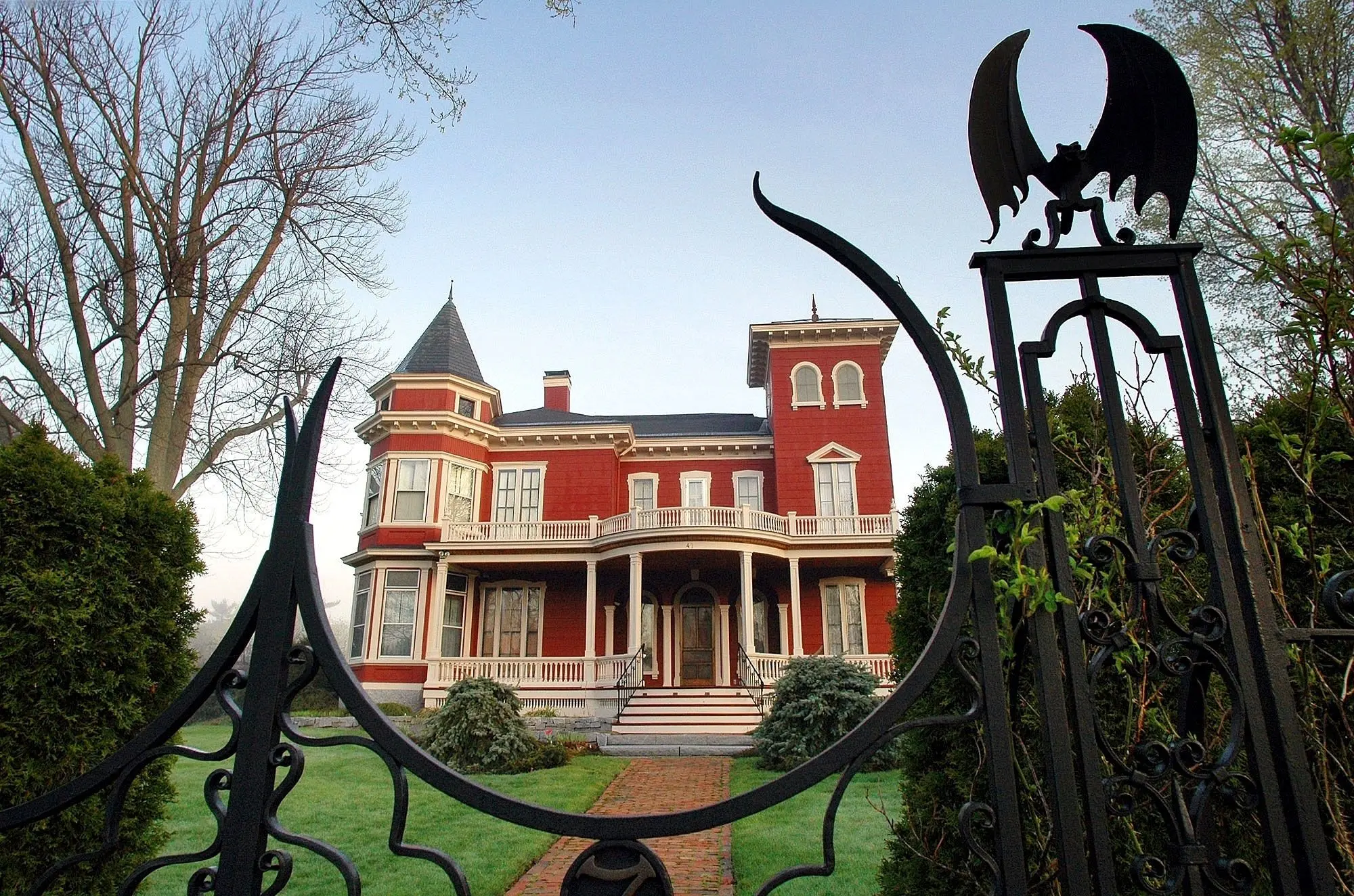 Exploring the Bangor City Forest
One of the city's pristine jewels, the Bangor City Forest offers a serene escape from the urban hustle, spanning over 680 acres of wildlife and trails. Also known as the Rolland F. Perry City Forest, this expansive space offers outdoor enthusiasts a playground to indulge in, be it hiking, biking, running, or bird watching.
Upon entering the forest, you're greeted with a network of trails, each varying in difficulty and length. These trails are meticulously maintained, making them accessible year-round, whether for a summer stroll or a winter snowshoeing expedition. The Orono Bog Boardwalk is among the most popular trails here. This one-mile boardwalk gives visitors an opportunity to delve deep into the bog's heart, witnessing its unique ecosystem and the myriad of species that call it home. Each step on this boardwalk is an educational journey, with interpretive signs highlighting the bog's significance and its inhabitants.
Beyond the trails, the forest is a sanctuary for wildlife. If you tread quietly and keep your eyes peeled, you may catch a glimpse of white-tailed deer, foxes, and a plethora of bird species. The symphony of chirping birds, rustling leaves, and the wind's gentle hum creates an ambiance that's both therapeutic and invigorating.
What sets the Bangor City Forest apart is its commitment to conservation and education. Regular guided walks, led by naturalists, offer visitors a deeper understanding of the forest's ecology, the importance of conservation, and the intricate relationships that bind this ecosystem together.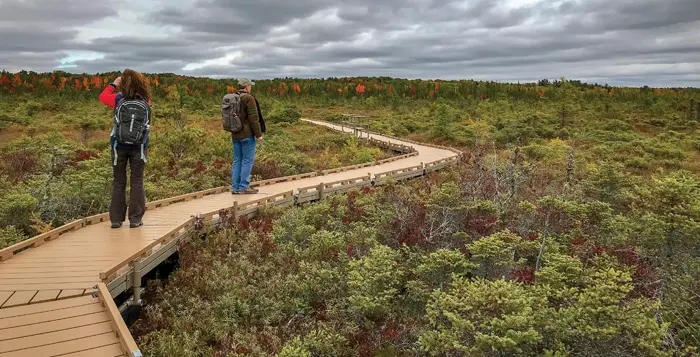 The History and Beauty of Penobscot Theatre Company
In the heart of downtown Bangor, the Penobscot Theatre Company stands as a beacon for arts and culture enthusiasts. Founded in 1973, this professional regional theatre has been delivering awe-inspiring performances for decades, making it Maine's largest and longest-running year-round theatre company.
Housed in the historic Bangor Opera House, the Penobscot Theatre Company marries the charm of yesteryears with contemporary performances. The Opera House itself, built in 1920, serves as a backdrop that adds to the theatre-going experience, with its intricate detailing, grand architecture, and the aura of times gone by.
Each season, the theatre showcases a blend of classic plays, contemporary hits, and original works, ensuring there's something for everyone. From intense dramas that leave you on the edge of your seat to light-hearted comedies that evoke hearty laughter, the range and quality of productions are commendable.
But it's not just about the performances. The Penobscot Theatre Company plays an active role in fostering a love for the arts within the community. With educational programs, workshops, and summer camps, they're molding the next generation of artists and theatre enthusiasts.
A visit to Bangor would be incomplete without soaking in a performance here. The energy, the talent, and the ambiance make for an unforgettable experience. As the curtain rises and the lights dim, you're transported to a world where stories come alive, emotions run high, and for a few hours, you're lost in the magic that is theatre.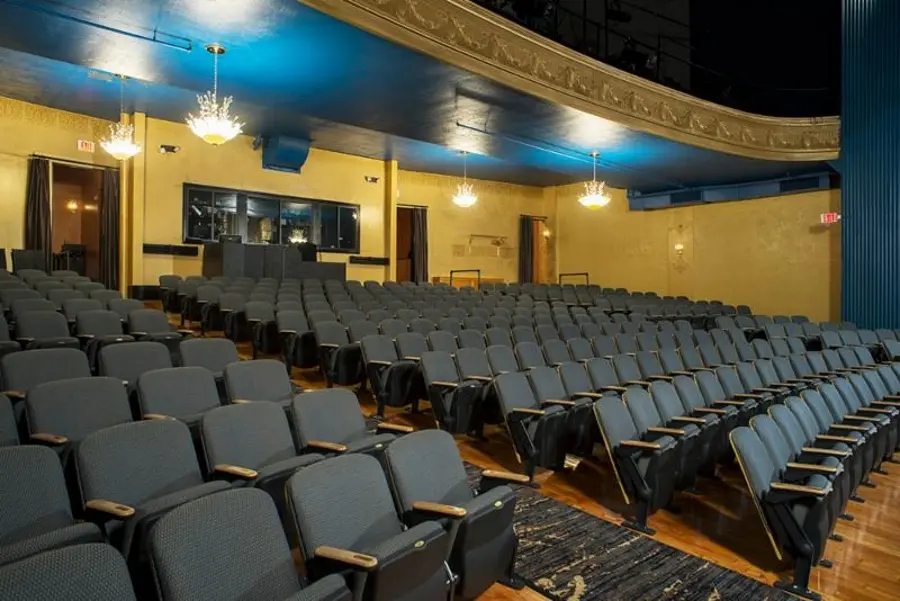 A Visit to the Maine Discovery Museum
Nestled in the heart of downtown Bangor, the Maine Discovery Museum stands as a testament to the city's commitment to fostering curiosity, creativity, and a lifelong love for learning. As the largest children's museum in Northern New England, it provides families with an array of interactive exhibits designed to stimulate the imagination of young minds.
Stepping into the museum, you're immediately welcomed into a world where learning is synonymous with fun. Spread across three floors, the exhibits cater to children of all ages, ensuring that every visit is a unique adventure. From "Nature Trails," where kids can delve into the wonders of Maine's ecosystems, to "Body Journey," which allows them to explore the intricacies of the human body, each exhibit is meticulously crafted to be both educational and entertaining.
One of the standout features of the museum is its emphasis on hands-on learning. The "TradeWinds" exhibit, for instance, transports children to distant lands, allowing them to experience the world through trade. They can navigate a ship, barter in a bustling market, or even play instruments from various cultures. Such immersive experiences ensure that children not only gain knowledge but also develop critical life skills such as problem-solving, communication, and collaboration.
Beyond the exhibits, the museum organizes regular workshops, events, and camps. These programs, led by experts, offer deeper dives into various subjects, be it art, science, or history, further enriching the learning experience.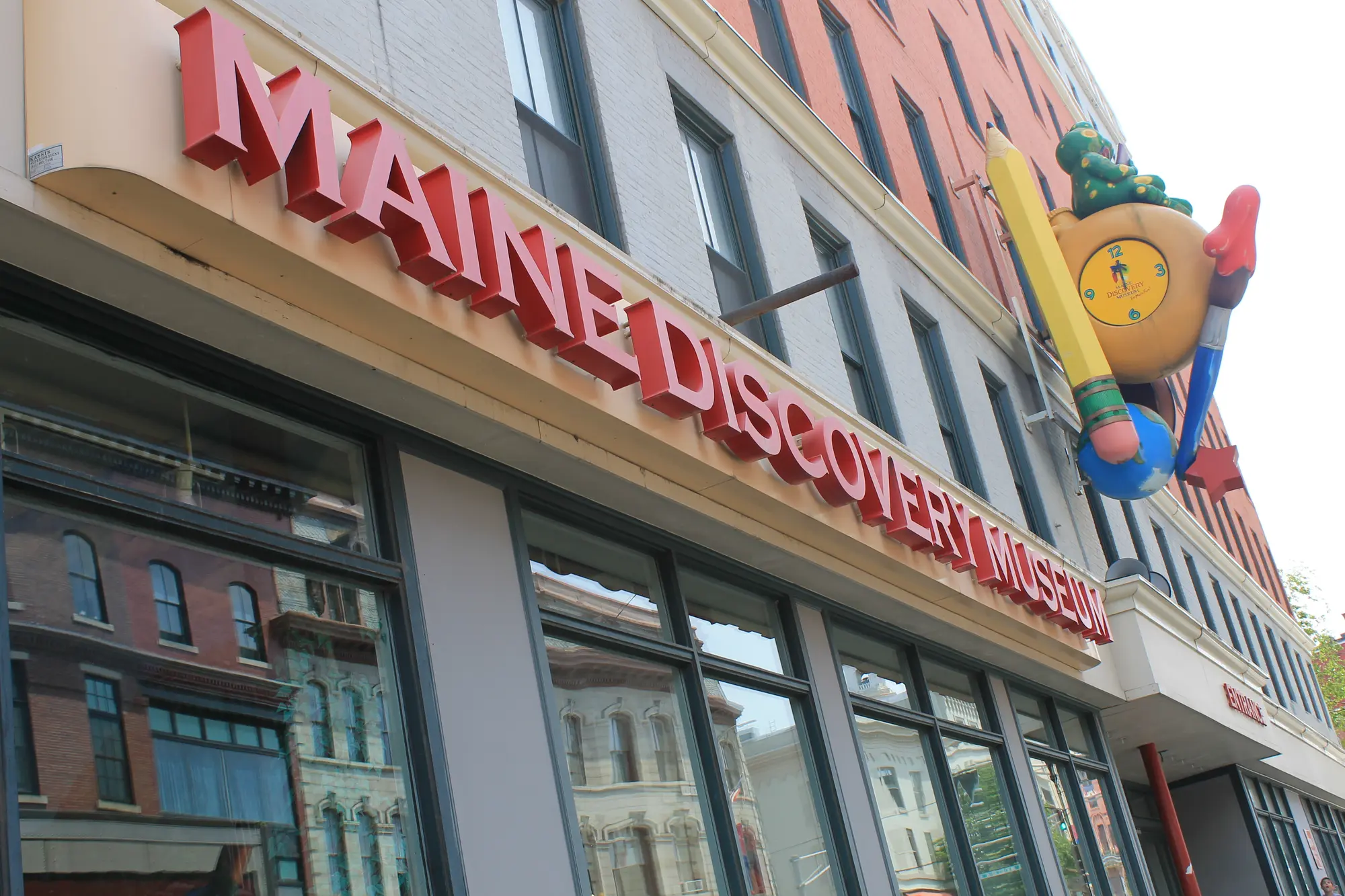 Admiring the Architecture of Paul Bunyan Statue
Bangor's very own giant lumberjack, the Paul Bunyan statue, stands tall and proud, symbolizing the city's rich logging history. Towering at 31 feet and weighing over 3,700 pounds, this statue is hard to miss and has become an iconic landmark for both residents and tourists.
While Paul Bunyan is a folklore legend celebrated across the United States, Bangor claims to be his birthplace. The statue itself was erected in 1959 to commemorate Bangor's 125th anniversary and its historical significance as the "Lumber Capital of the World" during the 19th century.
Crafted with precision and attention to detail, the statue captures the essence of Paul Bunyan's legend. His imposing stance, with an axe by his side, resonates with tales of his superhuman logging feats. It's not just a tribute to a folklore hero, but a nod to the hardworking lumberjacks who shaped Bangor's history and identity.
Situated right outside the Bangor Civic Center, the statue is a favorite among visitors. It provides a perfect backdrop for photographs, with many mimicking Paul's iconic pose. Around the statue, one can find plaques detailing the history of Bangor's lumber industry and Paul Bunyan's significance, offering a quick educational detour for those interested.
While the statue itself is a marvel, its surrounding area has also been designed to accentuate its grandeur. Seasonal flowers, well-manicured lawns, and benches provide a serene setting, making it a popular spot for both relaxation and reflection.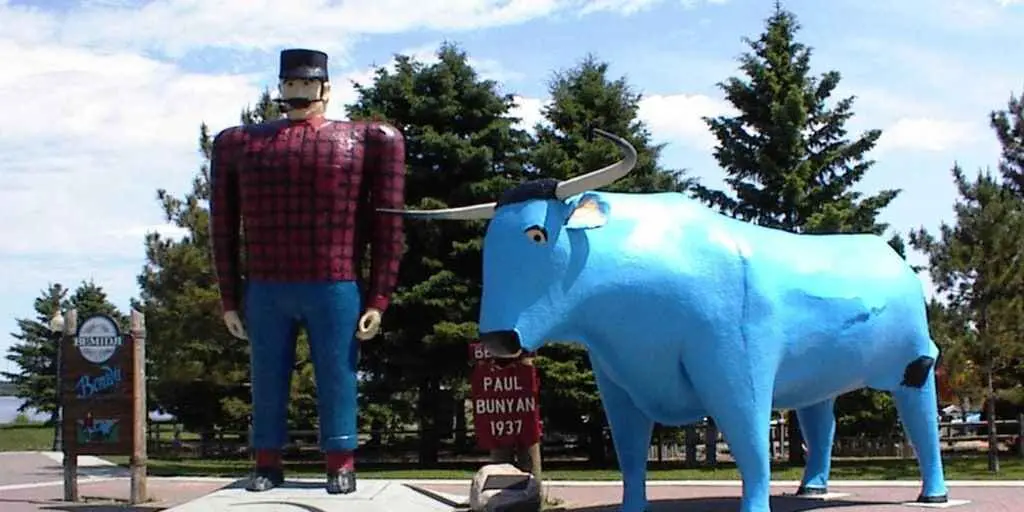 Walking Along the Penobscot River Waterfront
The Penobscot River, with its gentle curves and shimmering waters, has been an integral part of Bangor's history and development. The waterfront, once bustling with lumber mills and shipping wharfs, has transformed into a scenic haven for both locals and visitors, showcasing the city's commitment to preserving natural beauty while adapting to modern needs.
Spanning several miles, the Penobscot River Waterfront is lined with beautifully landscaped paths, making it ideal for leisurely strolls, morning jogs, or evening walks. The trails, punctuated with benches, offer panoramic views of the river, the city's skyline, and the distant rolling hills. The gentle sound of flowing water, combined with the chirping of birds, creates a serene ambiance, allowing one to disconnect from the urban hustle and reconnect with nature.
But the waterfront is more than just a scenic spot. It's a hub of activity. Throughout the year, it plays host to various events and festivals. The American Folk Festival, for instance, brings the waterfront alive with music, dance, and culture. The Darling's Waterfront Pavilion, an open-air amphitheater, regularly hosts concerts, drawing music enthusiasts from all over the region.
For those looking to delve into Bangor's maritime history, the waterfront offers a glimpse into its shipbuilding past. Replicas of historic ships, informative plaques, and the occasional maritime festival celebrate the city's rich connection with the river.
Families will appreciate the playgrounds and picnic spots scattered along the waterfront. On a sunny day, it's not uncommon to see families picnicking, children playing, and couples lounging on the grass, making the most of this urban oasis.
In essence, the Penobscot River Waterfront is a testament to Bangor's ability to seamlessly blend its rich history with contemporary needs, creating a space that's both functional and aesthetically pleasing.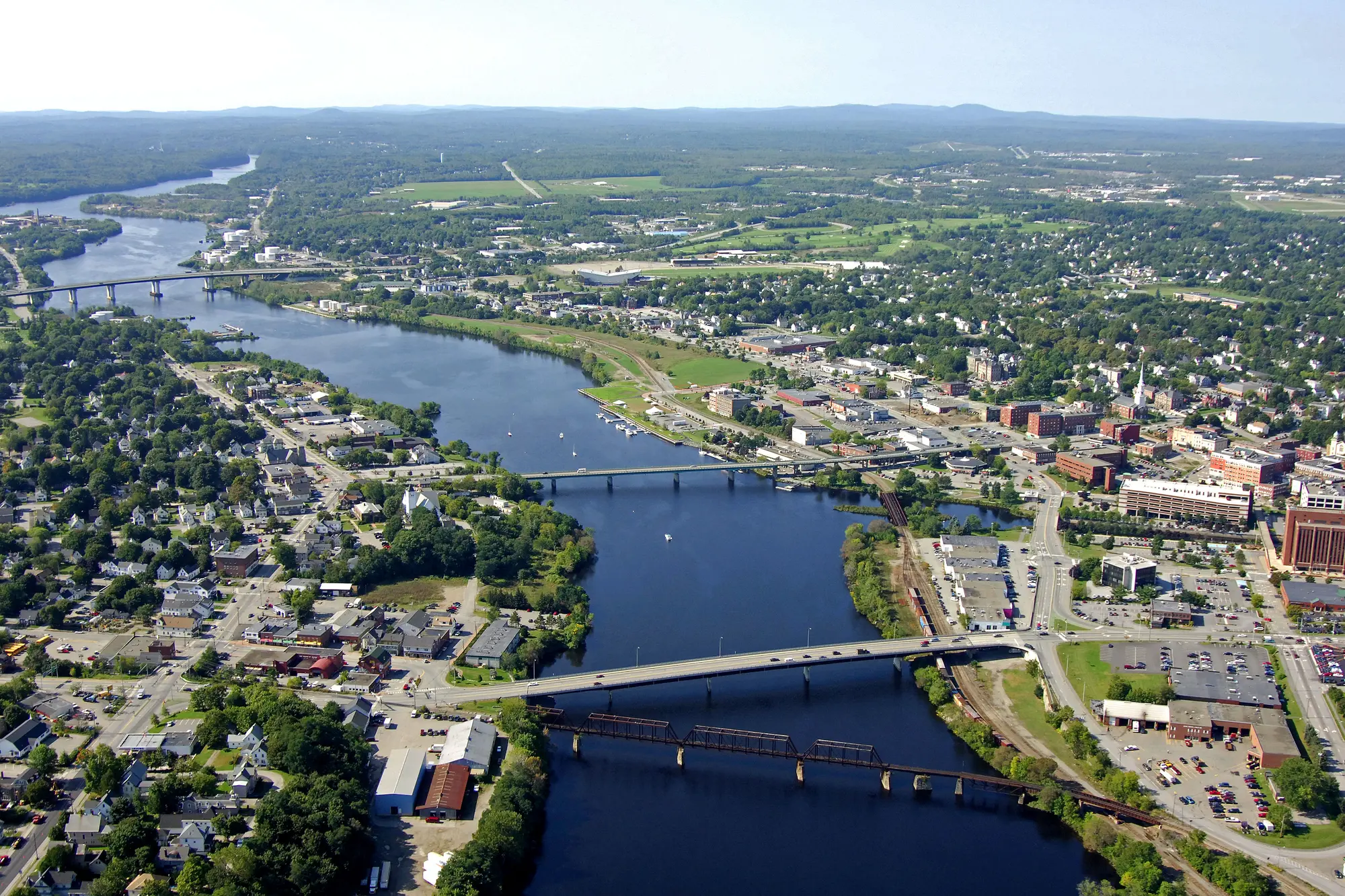 Attending the American Folk Festival
Celebrating the rich tapestry of cultures, traditions, and arts, the American Folk Festival on the Bangor Waterfront stands as one of the city's most anticipated annual events. Drawing thousands of attendees over a span of three days, the festival is a vibrant showcase of music, dance, crafts, and food from diverse cultures across America.
From the rhythmic beats of African drumming to the soulful melodies of bluegrass, the festival stages come alive with performances that span genres and continents. Multiple stages, each dedicated to a particular genre or theme, ensure that there's something for everyone. The energy is palpable, with attendees often joining in the dance, swaying to the music, or even participating in interactive workshops.
Beyond the music and dance, the festival is a haven for art and craft enthusiasts. Rows of stalls display handmade crafts, artifacts, and artworks, each telling a story of its origin. It's an opportunity to not only admire and purchase unique pieces but also to interact with the artists, understanding their inspiration and the techniques employed.
No festival is complete without a gastronomic adventure, and the American Folk Festival doesn't disappoint. Food stalls offer a culinary journey, serving dishes from various parts of the world. From spicy Mexican tacos to savory Mediterranean kebabs, the array of options ensures that taste buds are in for a treat.
But what truly sets the American Folk Festival apart is its commitment to celebrating diversity and promoting understanding. It's not just about entertainment; it's about education, appreciation, and fostering a sense of community. Through the arts, the festival bridges cultural divides, highlighting the similarities that bind us and celebrating the differences that make each culture unique.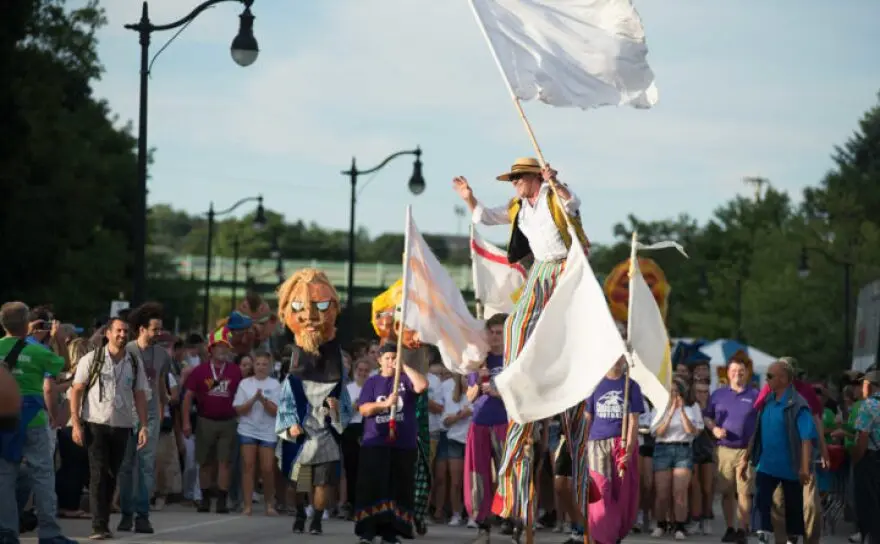 Diving into the Bangor Historical Society and Thomas A. Hill House Museum
Located in the heart of the city, the Bangor Historical Society, housed within the iconic Thomas A. Hill House, is a portal to Bangor's illustrious past. This well-preserved Victorian home doesn't just showcase artifacts and exhibits; it tells the compelling story of a city that grew from its rich lumbering heritage.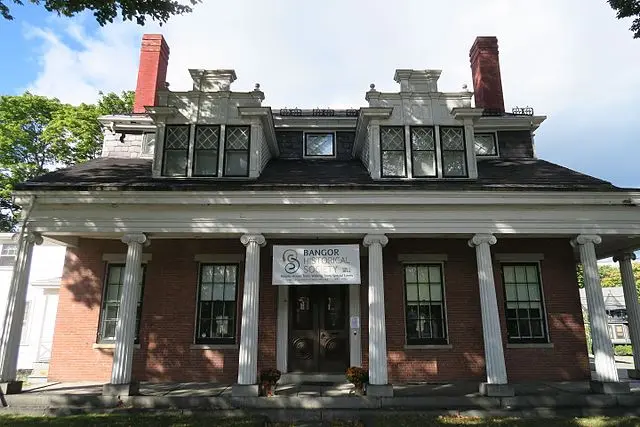 Constructed in 1835, the Thomas A. Hill House itself is a piece of history. With its grand architecture, intricate woodwork, and period-appropriate furnishings, walking into the house is like stepping back in time. Each room, from the parlor to the bedrooms, has been meticulously preserved, offering a glimpse into the lives of Bangor's elite during the 19th century.
The exhibits within the house, curated by the Bangor Historical Society, span various themes and eras. From the Native American tribes that once inhabited the region to the lumber barons that built empires, the exhibits weave a narrative that's both informative and captivating. Authentic artifacts, photographs, personal letters, and diaries lend a personal touch to the city's history, making it relatable and engaging.
Guided tours, led by knowledgeable historians, further enhance the experience. Their stories, anecdotes, and insights breathe life into the exhibits, transporting visitors to bygone eras. Special events, like historical reenactments and themed nights, are regularly organized, offering a deeper dive into specific periods or events in Bangor's history.
Relaxing at Cascade Park
Nestled within the city's residential area, Cascade Park is a hidden gem that offers a peaceful respite for those looking to relax and rejuvenate. Spread across 28 acres, this park is a perfect blend of manicured landscapes and natural beauty.
At the heart of the park lies a serene pond, fed by a cascading waterfall, which gives the park its name. Benches around the pond provide the perfect spot to sit back, relax, and enjoy the tranquil ambiance. The gentle sound of flowing water, combined with the chirping of birds and rustling of leaves, creates a therapeutic environment that's ideal for introspection or simply unwinding after a hectic day.
For those looking for a bit of activity, the park offers well-maintained walking trails. These trails, shaded by tall trees, offer a leisurely stroll amidst nature. Along the way, visitors might encounter squirrels, birds, and even the occasional deer, making each walk a mini-adventure.
Cascade Park isn't just for relaxation; it's also a hub for community events. From summer concerts to art exhibitions, the park's amphitheater and open spaces play host to various cultural and recreational events throughout the year.
The playground, with its swings, slides, and play structures, is a favorite among kids, making the park a popular spot for family outings. Picnic tables and BBQ grills further enhance the park's appeal, making it ideal for weekend picnics or celebrations.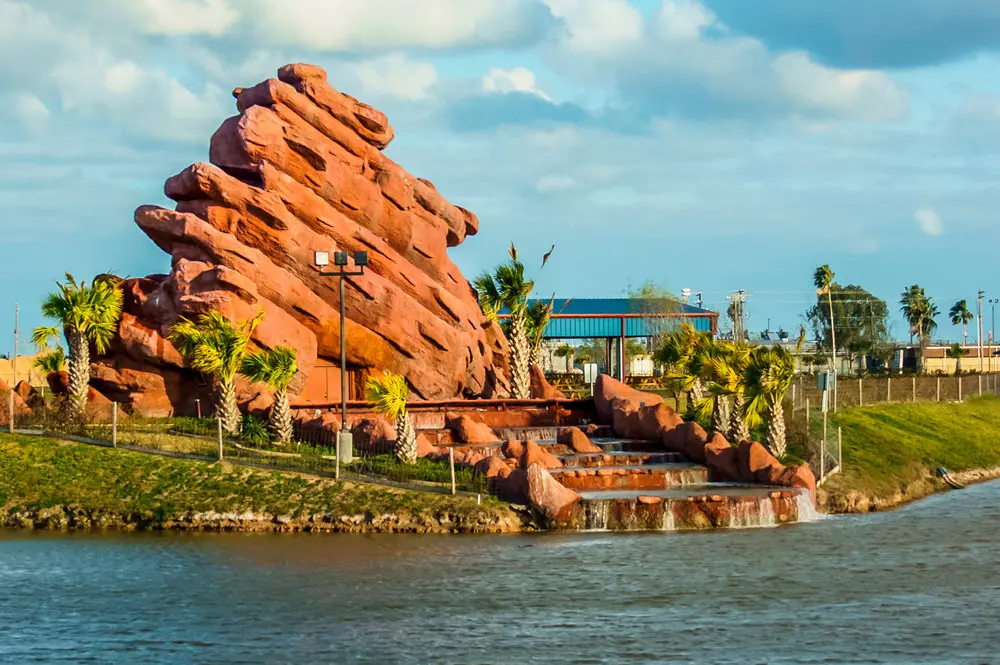 Shopping and Dining in Downtown Bangor
Bangor's downtown district pulsates with an eclectic mix of history, modernity, and vibrant local culture. From boutique stores that boast unique finds to restaurants offering sumptuous delights, downtown Bangor presents a delightful experience to both shoppers and foodies alike.
As you meander through the streets, the city's rich history becomes evident in its architecture. The 19th-century facades blend seamlessly with contemporary structures, each building telling its own story. Interspersed among these are boutique shops that offer a diverse range of products. From handcrafted Maine souvenirs to high-end fashion, bookstores, art galleries, and antique shops, there's a store for every shopper's preference. What makes shopping in downtown Bangor unique is the personalized touch – local shop owners often engage in friendly conversations, providing recommendations or sharing stories that enrich the shopping experience.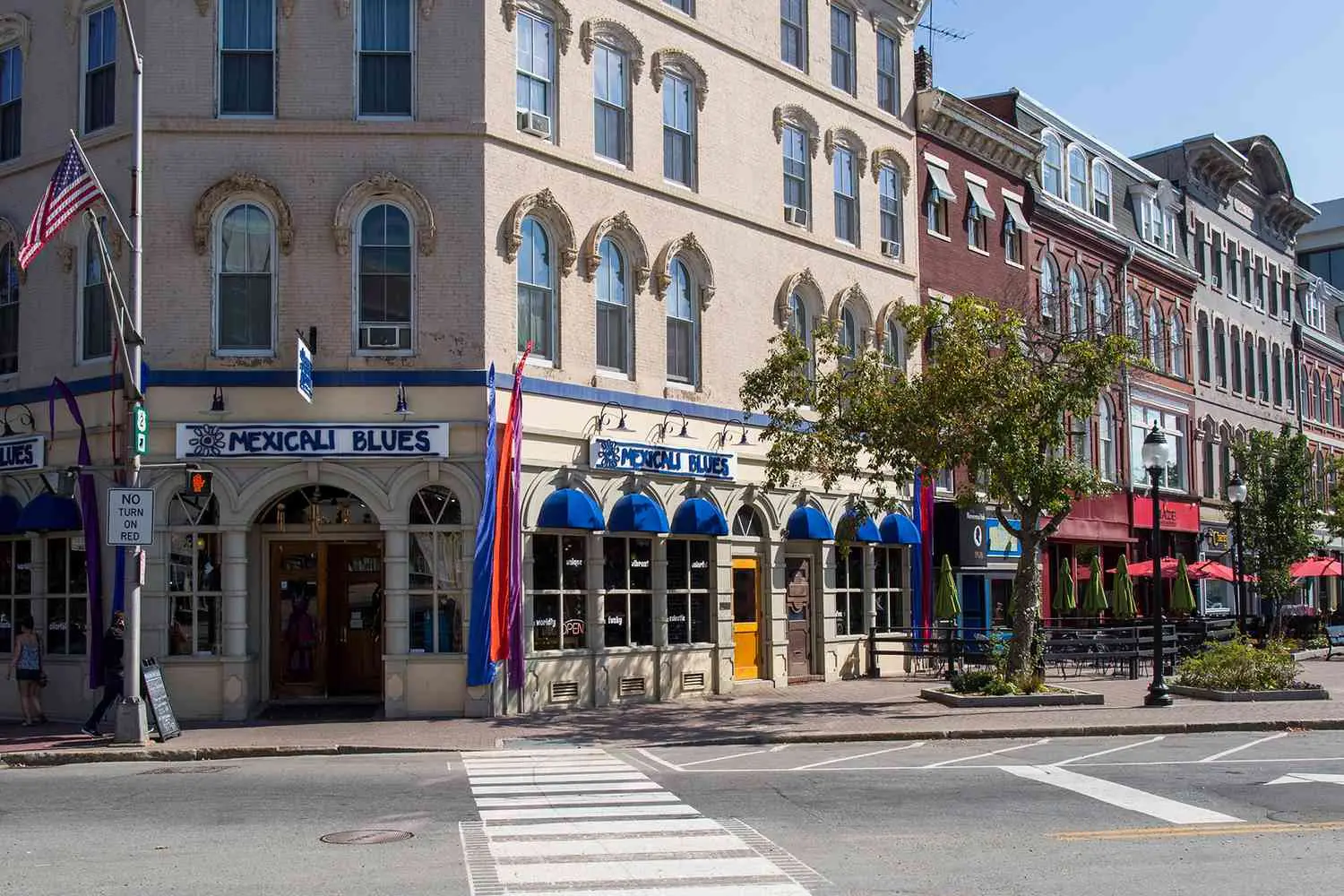 However, the true essence of downtown Bangor lies in its culinary scene. The city's dining landscape is a reflection of its cultural diversity and Maine's rich produce. Seafood lovers can indulge in freshly caught lobsters, clams, and scallops, served in myriad ways – from traditional lobster boils to contemporary fusion dishes. For those looking for international flavors, the downtown district boasts an array of cuisines – from Italian and Mexican to Asian and Middle Eastern.
Evenings in downtown Bangor come alive with a vibrant nightlife scene. Bars, pubs, and live music venues cater to diverse audiences, whether you're in the mood for craft beers, cocktails, or live performances.
Experiencing Bangor's Arts and Music Scene
Bangor's cultural heartbeat resonates through its vibrant arts and music scene. For a city its size, Bangor boasts an impressive array of venues, festivals, and platforms that celebrate artistic expression in all its forms.
Music, in particular, holds a special place in Bangor's cultural landscape. From the strains of classical symphonies at the Gracie Theatre to the contemporary beats at the Darling's Waterfront Pavilion, there's a tune for every ear in Bangor. Throughout the year, the city hosts various music festivals that cater to diverse genres, be it jazz, blues, rock, or indie. Local musicians often perform at bars, cafes, and open mics, adding a personal touch to the city's musical offerings.
Art enthusiasts have plenty to explore as well. The Bangor Art Society, one of the oldest art organizations in the U.S., frequently organizes exhibitions, workshops, and events that showcase both local and national talent. The University of Maine Museum of Art offers a deeper dive into contemporary art, with its rotating exhibits and permanent collections.
Street art, too, has found its place in Bangor. Murals adorn walls and alleyways, each telling a story, conveying a message, or simply beautifying the urban landscape. These public art pieces often become conversation starters, reflecting the city's ethos and its residents' sentiments.
Theatre and performing arts find their home in venues like the Penobscot Theatre Company and the Bangor Ballet. These institutions not only showcase high-quality productions but also nurture local talent through their educational programs and workshops.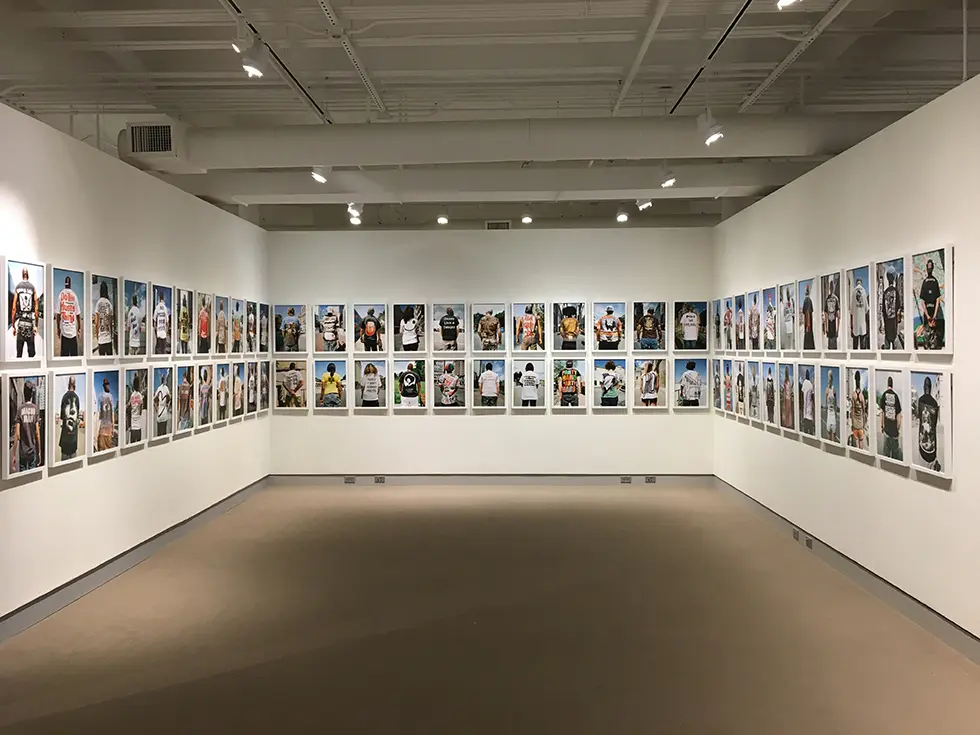 Enjoying Seasonal Activities in Bangor, Maine
Bangor, with its distinct four seasons, offers a plethora of activities tailored to each time of the year. Its landscapes transform with every season, creating unique backdrops for various adventures. Let's delve into the most celebrated activities Bangor offers during its sun-drenched summers and snow-clad winters.
Summer Outdoor Activities
As summer dawns on Bangor, the city comes alive with a vibrant energy. The trees are lush, flowers bloom, and the Penobscot River glistens under the sun, setting the stage for countless outdoor adventures.
Penobscot River Kayaking and Canoeing: Rent a kayak or canoe and paddle down the gentle currents of the Penobscot River. The river's meandering route offers picturesque views of the city and its surrounding wilderness.
Hiking and Biking: Bangor's trail systems, such as the ones in the Bangor City Forest, become popular spots for hiking and mountain biking. The trails cater to all levels, from serene walks to challenging terrains for seasoned bikers.
Fishing: The numerous lakes and rivers around Bangor become hubs for anglers. Whether you're fly fishing or casting a line from the shore, the promise of a good catch, including bass and trout, awaits.
Picnics and Barbecues: Parks like Cascade Park become ideal spots for family picnics and barbecues. The well-maintained grounds, coupled with playgrounds and scenic views, offer the perfect summer day out.
Outdoor Concerts: Summer in Bangor is synonymous with music. The Darling's Waterfront Pavilion and other outdoor venues frequently host concerts, ranging from local bands to internationally acclaimed artists.
Winter Sports and Adventures
When winter blankets Bangor in a layer of snow, the city transforms into a winter wonderland. The chilly temperatures and snowy landscapes pave the way for a myriad of winter sports and adventures.
Snowshoeing: The same trails that are popular for hiking in the summer become snowshoeing paradises in winter. Bangor City Forest and other local parks offer snowshoers a peaceful environment to explore the snow-covered landscapes.
Cross-Country Skiing: Bangor's flat terrains and gentle slopes are ideal for cross-country skiing. Numerous trails are groomed specifically for this purpose, allowing both beginners and experts to glide seamlessly.
Ice Skating: Come winter, several outdoor rinks pop up around Bangor. Whether you're practicing your figure skating moves or playing a friendly game of ice hockey, these rinks provide hours of frosty fun.
Sledding and Tubing: Hills around Bangor become popular spots for sledding and tubing. The thrill of sliding down a snow-covered slope is a favorite pastime for both kids and adults.
Winter Festivals: The cold doesn't deter Bangor from celebrating. Winter festivals, complete with ice sculptures, hot cocoa stalls, and live music, bring the community together, celebrating the beauty and spirit of the season.
Bangor's seasonal activities are a testament to the city's adaptability and its residents' zest for life. No matter the time of year, Bangor offers adventures that cater to every age, interest, and skill level, ensuring that every season is celebrated to the fullest.
Embracing the Charm of Bangor, Maine
Bangor, the Queen City of Maine, beckons with a rich tapestry of experiences that seamlessly merge its historical roots with contemporary vibrancy. Whether you're wandering its downtown streets lined with unique boutiques and aromatic eateries, immersing yourself in its deep-rooted arts and music culture, or simply seeking solace in its lush parks and tranquil waterfront, Bangor promises a diverse array of memorable moments.
From the eerie allure of Stephen King's world to the rhythmic beats of the American Folk Festival, every corner of Bangor tells a story. The city celebrates its heritage, be it through grand statues that speak of lumberjack legends or meticulously preserved homes that narrate tales of yesteryears. At the same time, it embraces the present, fostering creativity, innovation, and community spirit.
For both residents and travelers, Bangor is not just a destination; it's an experience. It's a place where every visit uncovers something new, where every trail leads to a discovery, and where every moment is a testament to the city's enduring charm and spirit.