14 Best Things to Do in Lake Hughes, CA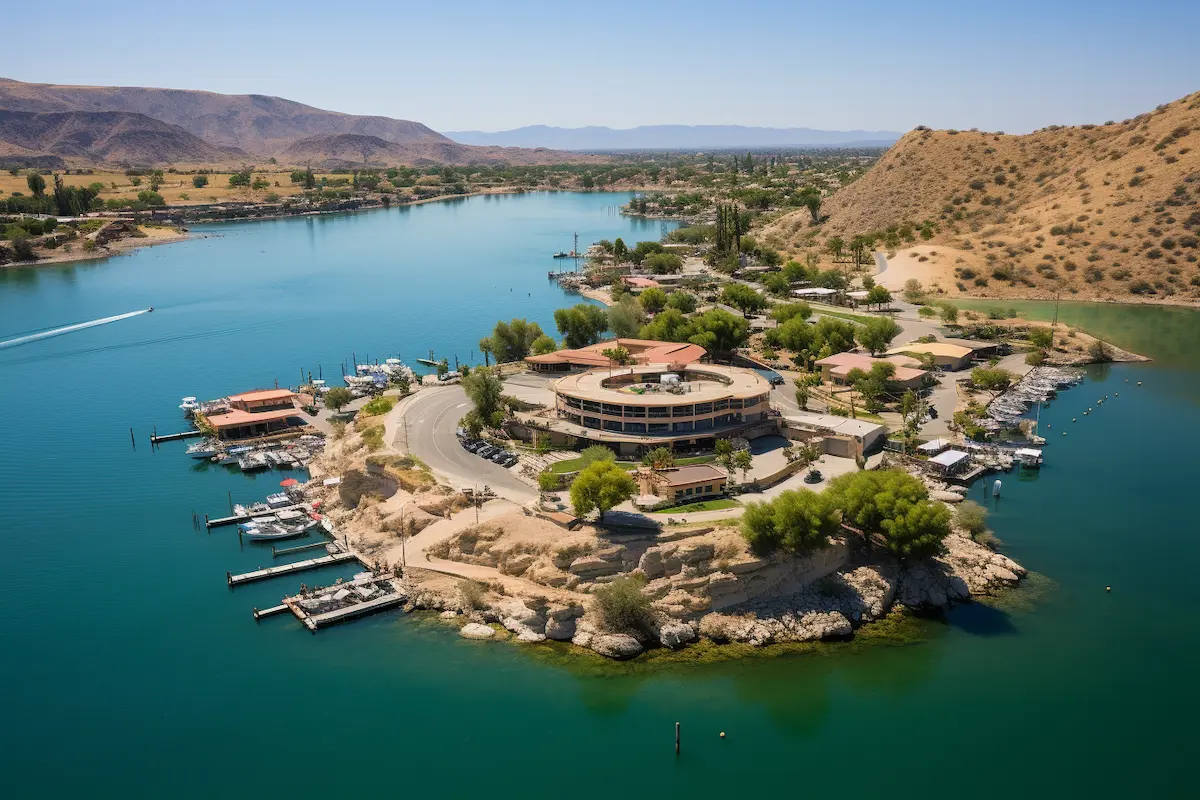 Best Things to Do in Lake Hughes, CA
Nestled amidst the San Gabriel Mountains' serene foothills, Lake Hughes, California is a gem that offers a glimpse of the Golden State's natural beauty. Away from the bustling metropolitan areas, this tranquil oasis captivates visitors with its picturesque landscapes, rustic charm, and a peaceful ambiance that's hard to find elsewhere. Once a well-kept secret amongst locals, the allure of Lake Hughes is now drawing more and more people from afar, eager to experience the pristine environment and a slower pace of life. From its shimmering lake to its scenic hiking trails, every turn in Lake Hughes promises a new adventure. Whether you're a nature enthusiast, a history buff, or just someone looking to escape the city grind, Lake Hughes provides a unique blend of attractions to keep you enthralled. So, if you're contemplating a visit, here are some things you can enjoy in Lake Hughes, CA.
Get Jamming at The Rock Inn
Lake Hughes is not just about its natural beauty; it's also home to unique local establishments that offer visitors a chance to immerse themselves in the local culture. One such place is The Rock Inn. Established decades ago, this rustic and vintage inn has become a popular stopover for both locals and tourists.
Renowned for its live music sessions, The Rock Inn frequently hosts local bands and artists. The ambiance inside, characterized by wooden interiors and warm lighting, provides a cozy setting, making it a great place to relax and enjoy the melodies. Whether you're into blues, rock, country, or acoustic sets, there's likely something on their schedule to get your foot tapping.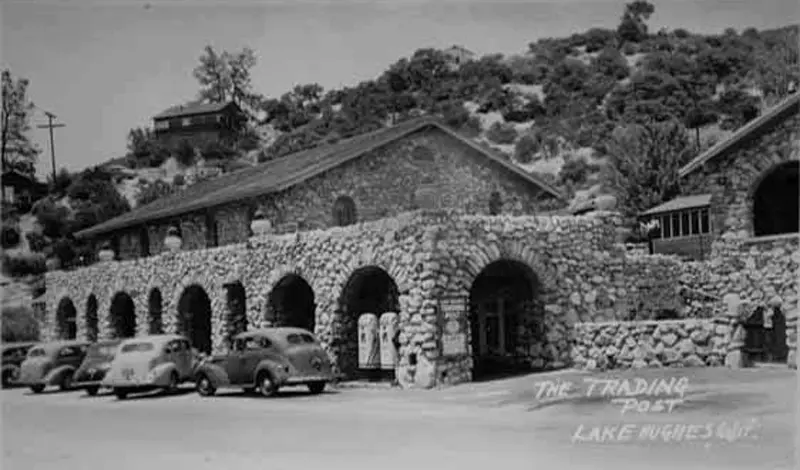 Moreover, The Rock Inn offers a diverse menu, from classic American comfort foods to innovative dishes. Pair your meal with their selection of local wines and beers, and you've got yourself the perfect evening out.
Go Trail Riding with Running Horse Ranch
For those seeking an adventurous way to explore the picturesque landscape around Lake Hughes, Running Horse Ranch offers an unforgettable experience. Located in the heart of Lake Hughes, the ranch provides horseback riding experiences that cater to both beginners and seasoned riders.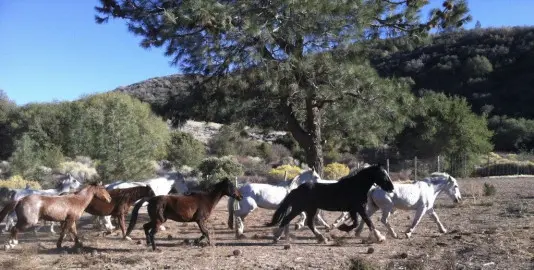 Ride through serene meadows, dense woodlands, and along the lakeside, all while guided by experienced ranchers who prioritize both the safety of riders and the well-being of the horses. The rides not only provide an opportunity to connect with nature but also a chance to learn about the local flora and fauna.
The well-trained horses at Running Horse Ranch are friendly and accustomed to riders of all experience levels. So, even if you're new to horseback riding, the ranch's professional guides will ensure you're comfortable and confident throughout the journey.
Join the Pack at Shadowland Foundation
Experience the unique and thrilling sensation of becoming a member of a wolf pack at the renowned Shadowland Foundation situated on Pine Canyon Road, Lake Hughes. This remarkable establishment was founded by Paul Pondella in 1978, with a noble mission to serve as a sanctuary for wolves.
Venturing into the heart of nature, visitors are granted the extraordinary opportunity to connect with these majestic animals, delving deep into their world and even momentarily becoming a part of their pack. Shadowland Foundation doesn't just offer encounters; it also provides enlightening educational tours for enthusiasts eager to expand their knowledge on these beautiful creatures. However, it's essential to remember that to ensure a thorough and enriching experience, tours at the foundation necessitate prior booking. So, if you're setting your sights on this mesmerizing Lake Hughes attraction, make sure to schedule your appointment in advance.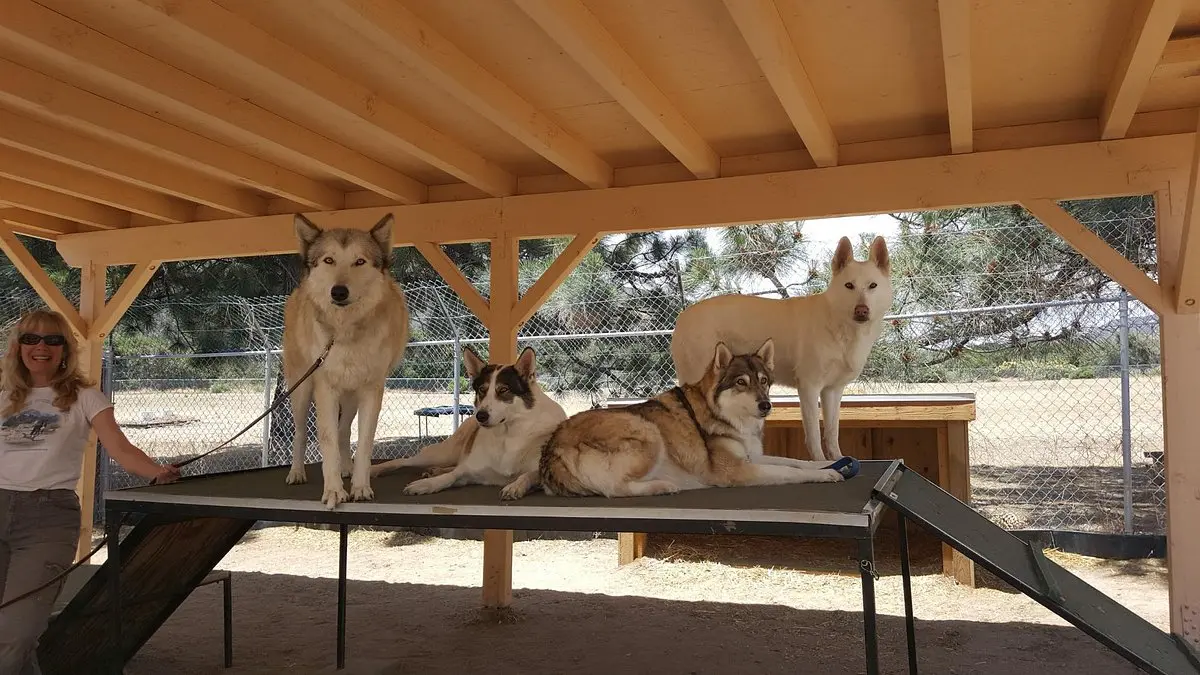 Have a Blast at Canyon Creek Summer Camp
Lake Hughes isn't just about serene natural landscapes and wildlife; it's also home to the exhilarating Canyon Creek Summer Camp. Situated on Lake Hughes Road, this camp promises an action-packed retreat for kids and young adults, ensuring a summer they won't soon forget.
With an impressive expanse of 82 acres, the camp boasts over 10 distinct activities, from the precision of archery and the excitement of court sports to the refreshing allure of swimming and the adrenaline rush of skateboarding. Every corner of the camp has an adventure waiting to be discovered, ensuring that each day brings with it new stories and memories.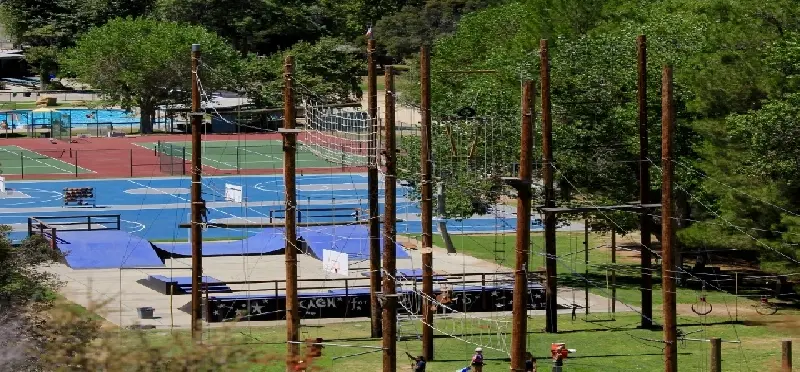 Given its popularity and limited slots, it's imperative to book your place at the Canyon Creek Summer Camp well in advance. Do note that spontaneous walk-ins are not accommodated, emphasizing the camp's commitment to a well-organized and memorable experience for every camper.
Down Some Drinks at Lucky Days Cocktail Bar
Seeking a relaxing evening in Lake Hughes? Head over to Lucky Days Cocktail Bar. With its laid-back ambiance and wide variety of libations, it's the perfect place to unwind after a day of exploring. Whether you're in the mood for a classic cocktail, a local brew, or simply want to try something new, the bar's extensive menu has got you covered.
The bartenders at Lucky Days are not only skilled in their craft but are also friendly, making the experience even more enjoyable. They might even share some local tales or suggest drinks tailored to your taste. The dimly lit interiors, comfortable seating, and soft background music set the tone for a chill evening.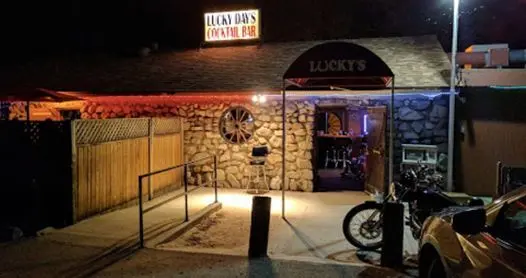 It's not just about the drinks here; the camaraderie and the community feel of Lucky Days Cocktail Bar make it a must-visit spot in Lake Hughes.
Book Tee Time at Lake Elizabeth Golf and Ranch Club
For those with a passion for golf or even beginners eager to try their hand at the sport, the Lake Elizabeth Golf and Ranch Club awaits. Located amidst the picturesque surroundings of Lake Hughes, this golf course offers a perfect blend of challenge and beauty.
Sprawling green fairways, strategically placed hazards, and well-maintained greens make for an exciting golfing experience. Whether you're looking to improve your game, play a casual round with friends, or are in for some serious competition, Lake Elizabeth Golf and Ranch Club caters to all.
Beyond the game, the club offers stunning panoramic views of the surrounding landscape, making it a pleasure for both players and spectators. After a game, you can relax at the club's in-house restaurant and bar, enjoying a meal or a drink while recounting the day's highlights.
Booking a tee time is advised, especially during peak seasons, to ensure you get the slot of your choice. So, pack your golf clubs and get ready for an unforgettable golfing experience at Lake Hughes.
Go on a Retreat at The Oaks
Seeking a refreshing escape from the hustle and bustle of daily life? The Oaks in Lake Hughes offers the perfect sanctuary for those in need of relaxation and rejuvenation. Nestled amidst lush landscapes and serene surroundings, The Oaks provides an idyllic setting for a retreat, allowing visitors to disconnect from their daily stresses and reconnect with their inner selves.
Whether you're on a solo journey or with a group, The Oaks offers a range of retreat packages tailored to meet individual needs. From meditation sessions and wellness workshops to nature walks and therapeutic massages, every aspect of the retreat is designed to promote mental, physical, and spiritual well-being. The tranquil environment, combined with expertly guided activities, ensures that you return home with a renewed sense of purpose and vitality.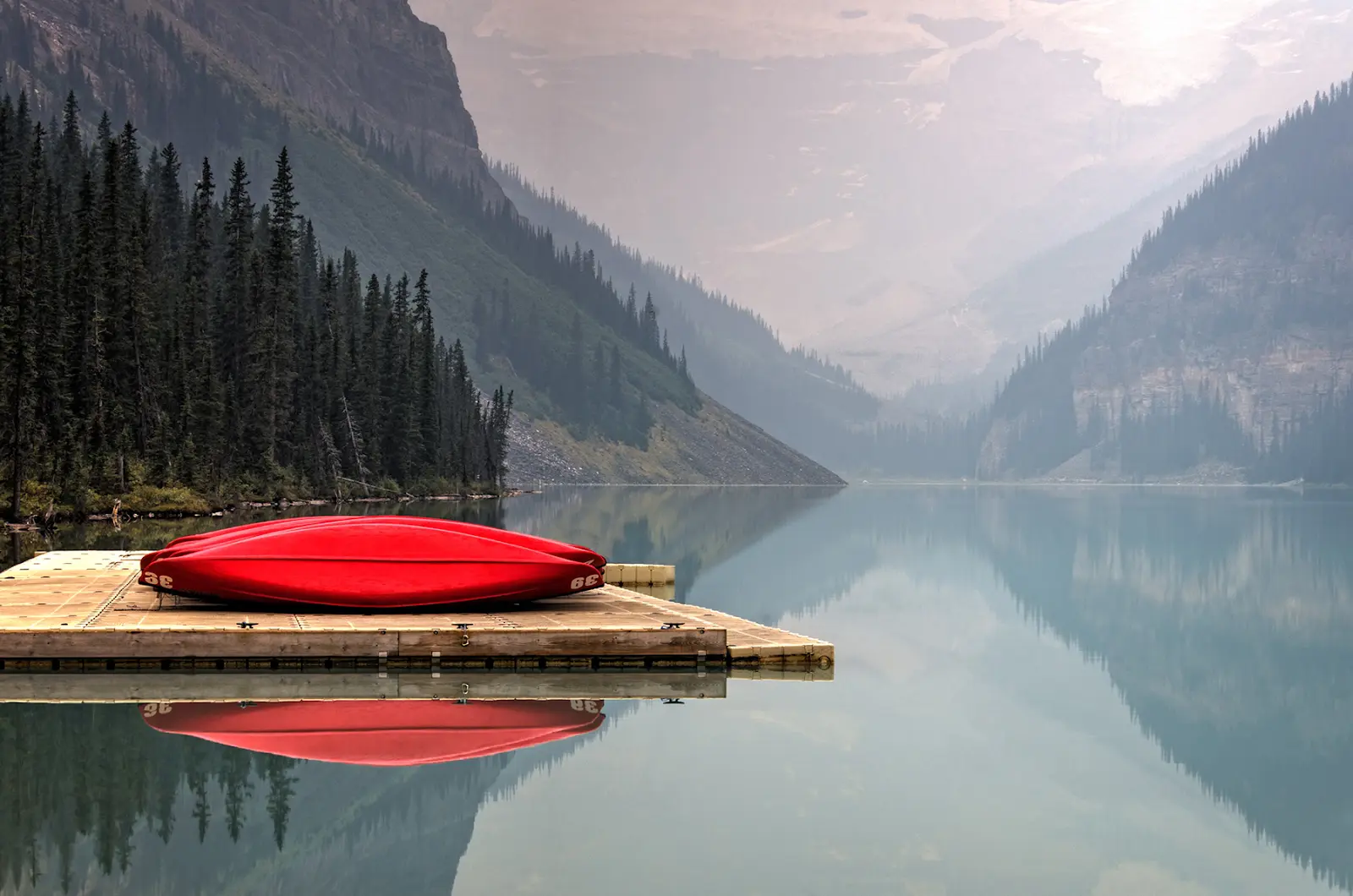 Leave Your Kids at The Painted Turtle
For parents looking for a unique and enriching experience for their children, The Painted Turtle camp in Lake Hughes is a remarkable destination. Designed for children with serious medical conditions, The Painted Turtle provides a space where kids can have fun, make friends, and engage in activities without the constraints of their medical challenges.
The camp boasts an array of activities tailored to ensure every child, irrespective of their condition, can participate fully and safely. From arts and crafts to adaptive sports and evening campfires, every day at The Painted Turtle promises joy, laughter, and unforgettable memories.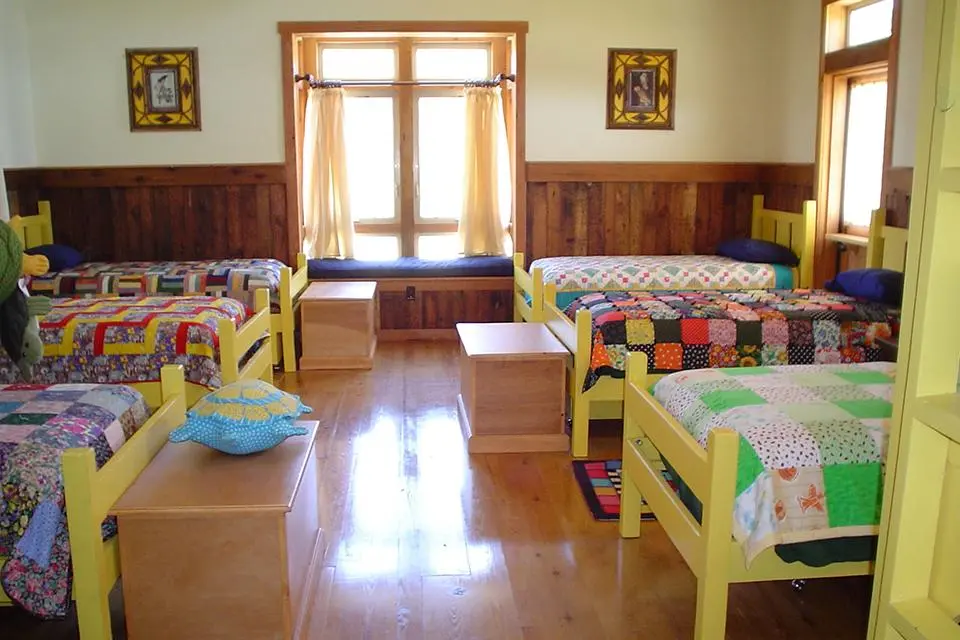 What makes The Painted Turtle truly special is its dedicated team of trained professionals and volunteers. They not only ensure that the children are safe and well-taken care of but also go the extra mile to make sure every child feels included, valued, and loved. The camp's ethos revolves around the belief that every child, regardless of their medical condition, deserves a chance to experience the joys of childhood without any limitations.
In Lake Hughes, whether you're an individual seeking solitude and introspection at The Oaks or a parent hoping to provide their child with a life-changing experience at The Painted Turtle, there are opportunities to create lasting memories and transformative experiences.
Enjoy a Picnic by Munz Lakes
Lake Hughes is renowned for its natural beauty, and Munz Lakes stands as one of its most enchanting spots. Perfect for those seeking a tranquil setting, the pristine waters and surrounding foliage make Munz Lakes an idyllic location for picnicking.
Pack a basket with your favorite snacks, maybe a blanket, and find a perfect spot along the lakeside. The gentle ripples of the water, combined with the chirping of birds and the rustling of leaves, create a soothing backdrop for relaxation. Whether you're with family, friends, or even taking a solo retreat, the lake's serene atmosphere offers a refreshing escape from the everyday rush. Don't forget to bring a camera, as the scenic views, especially during sunrise or sunset, are absolutely breathtaking.
Shop for Great Finds at Papa's Country Store
For those looking to take a piece of Lake Hughes home with them or simply indulge in some retail therapy, Papa's Country Store is a must-visit. A charming local establishment, this store exudes a rustic charm that's reminiscent of classic country stores.
With its wide array of merchandise ranging from antiques, local crafts, homemade goods, to souvenirs, there's something for everyone. As you browse through the aisles, you're likely to find unique items that reflect the spirit and culture of Lake Hughes. Beyond shopping, the store provides a nostalgic experience, taking visitors on a trip down memory lane.
The friendly staff at Papa's Country Store are always eager to share stories, provide insights into their products, or simply offer recommendations. It's not just a place to shop, but an experience that captures the essence of Lake Hughes.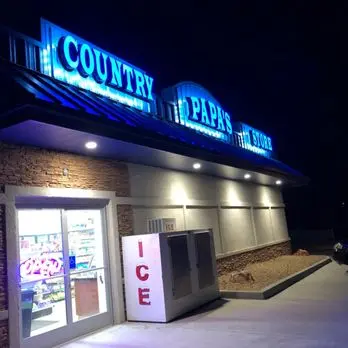 Set up Camp at Sawmill Campground
Sawmill Campground in Lake Hughes offers the quintessential camping experience for nature lovers and outdoor enthusiasts. This campground is a harmonious blend of rugged wilderness and essential amenities, ensuring that campers get the authentic feel of the great outdoors without compromising on basic comforts.
Nestled amidst a canopy of trees, each campsite provides ample space and privacy, allowing campers to truly immerse themselves in nature. As night falls, the clear skies offer a stargazing experience like no other, with constellations shining brightly against the backdrop of the Milky Way.
Campfires, storytelling sessions, and the melodic chirping of crickets create an atmosphere that's both magical and soothing. Whether you're camping solo, with family, or in a group, Sawmill Campground promises memories that will last a lifetime.
It's advisable to check campsite availability in advance, especially during peak seasons, to ensure a hassle-free camping experience.
Walk around Antelope Valley California Poppy Reserve
Just a short drive from Lake Hughes lies the Antelope Valley California Poppy Reserve, a breathtaking expanse of rolling hills painted in vibrant hues of orange, gold, and other wildflowers. Spanning 1,781 acres, this state-protected reserve ensures the preservation of the native flora, primarily the California poppy, the state's official flower.
Visiting during the bloom season, typically from mid-February to May, offers an awe-inspiring spectacle. The reserve's eight miles of trails, ranging from easy strolls to moderately challenging hikes, let visitors explore this floral paradise up close. Each trail offers panoramic views of the reserve, showcasing the dense blankets of poppies in all their glory.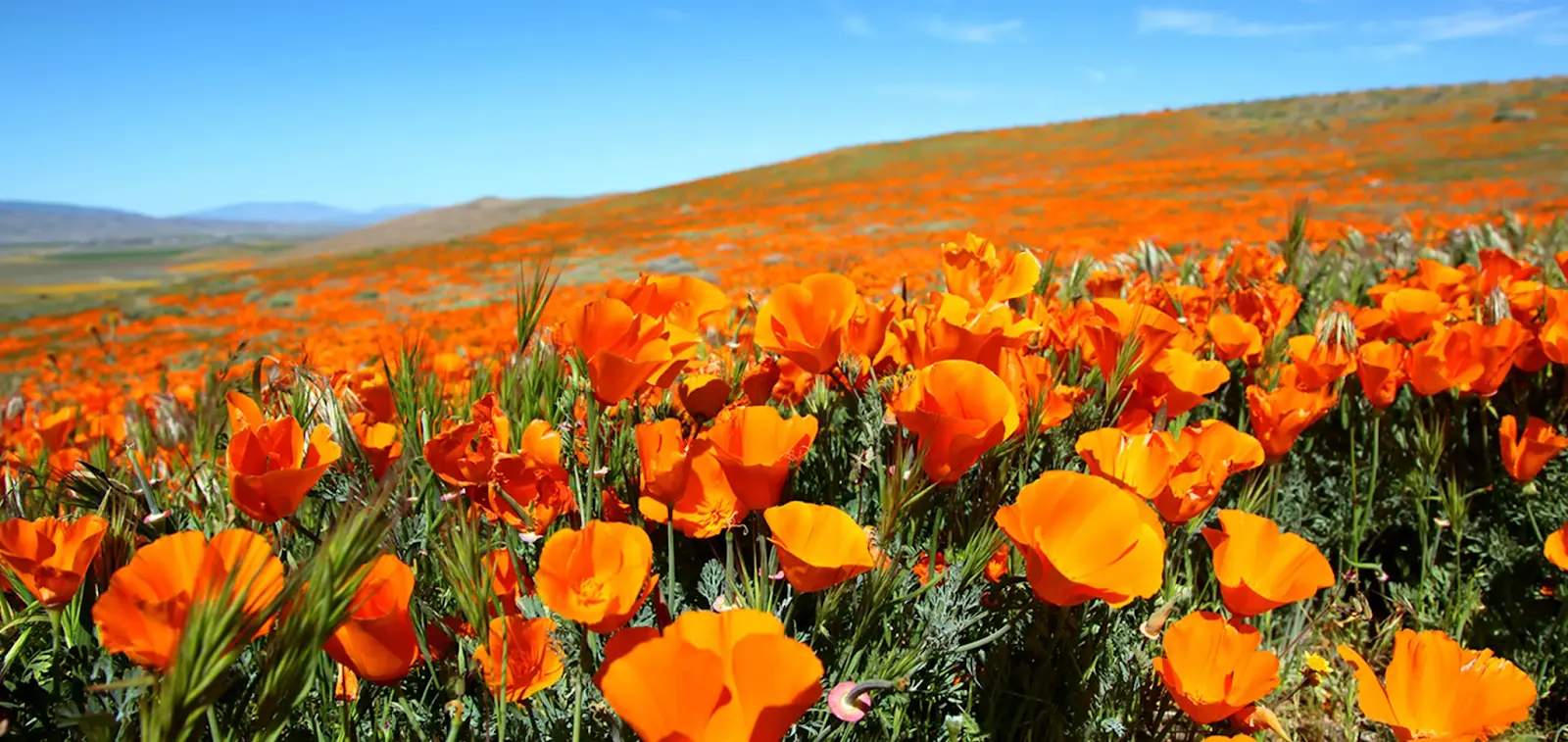 While the poppies are undoubtedly the stars of the show, the reserve is also home to a diverse array of other wildflowers, making each visit unique. The visitor center provides insightful exhibits on the area's natural and cultural history, adding depth to your exploration.
Do remember to stay on the designated paths to preserve the delicate ecosystem and avoid picking the flowers. This ensures that the beauty of the Antelope Valley California Poppy Reserve can be enjoyed by generations to come.
Hike the Castaic Falls Trail
For outdoor enthusiasts and nature lovers visiting Lake Hughes and its neighboring areas, the Castaic Falls Trail is a must-explore destination. This moderately challenging trail promises not just a good workout, but also a chance to witness some of the region's most breathtaking natural sights.
Meandering through diverse landscapes, hikers will traverse terrains dotted with local flora, listening to the chirping of birds and the whispering of the winds. The trail's main attraction, however, is the Castaic Falls. This cascading beauty, especially after a good rain, is a sight to behold. The cool mist from the falls and the gentle sound of water rushing over rocks provide a refreshing and serene ambiance.
Though the hike is relatively short, the elevation changes and occasional rugged patches demand attention. Ensure you wear sturdy footwear, carry ample water, and perhaps a camera to capture the scenic vistas and moments of your hike.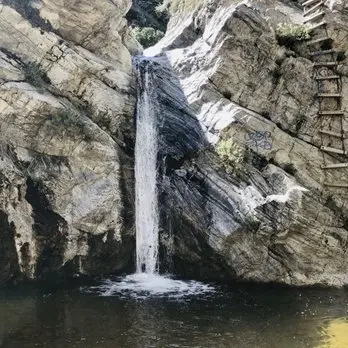 Go on a Scenic Drive along San Francisquito Canyon Road
For those who prefer to explore the beauty of nature from the comfort of their vehicle, a drive along the San Francisquito Canyon Road is highly recommended. This winding road, flanked by rolling hills, vast meadows, and dense groves, offers a scenic tapestry that changes with every turn.
As you navigate the twists and turns, you'll be treated to panoramic views of the landscape, including glimpses of the shimmering water bodies and the majestic mountains in the distance. The drive is especially mesmerizing during the golden hours of sunrise and sunset when the sky paints the surroundings in hues of orange, pink, and purple.
There are several pull-off points along the road where you can stop, take in the view, and capture some photographs. If you're lucky, you might even spot some local wildlife in their natural habitat.
Conclusion
In conclusion, Lake Hughes is not just another dot on the California map; it's a haven for those looking to reconnect with nature and enjoy the simple pleasures of life. With its mesmerizing sunsets over the lake, trails that beckon hikers to explore further, and the warmth of a tight-knit community, it truly is a place where memories are made. Whether it's the thrill of catching a fish, the serenity of a canoe ride, or the simple joy of a picnic by the lakeside, Lake Hughes offers an authentic Californian experience away from the usual tourist trails. So, when you're seeking a blend of relaxation and adventure, remember that the best of both worlds awaits you in Lake Hughes, CA.
FAQ
What is Lake Hughes known for?
Lake Hughes is known for its scenic beauty, including the lake itself, its natural surroundings, and outdoor recreational activities. It is a serene and picturesque spot for both locals and tourists looking to get away from the hustle and bustle of city life.
Are there any local events or festivals held at Lake Hughes?
Yes, Lake Hughes often hosts local events and community gatherings. Depending on the time of year, you might find festivals, craft fairs, fishing tournaments, or community picnics. It's always a good idea to check the local events calendar or contact the local visitors' center for up-to-date information.
Are there any historical sites or attractions in Lake Hughes?
While Lake Hughes is primarily known for its natural beauty, there are also a few historical sites and points of interest in the vicinity. Some visitors like exploring old homesteads, visiting historical markers, and learning about the history of the area at local museums or visitor centers.
Are there any accommodations around Lake Hughes?
Yes, around Lake Hughes, you can find a mix of accommodations ranging from campgrounds and cabins to bed and breakfasts and small inns. It's advisable to book in advance, especially during peak tourist seasons.