14 Fantastic Things To Do When Visiting Albrightsville, Pennsylvania.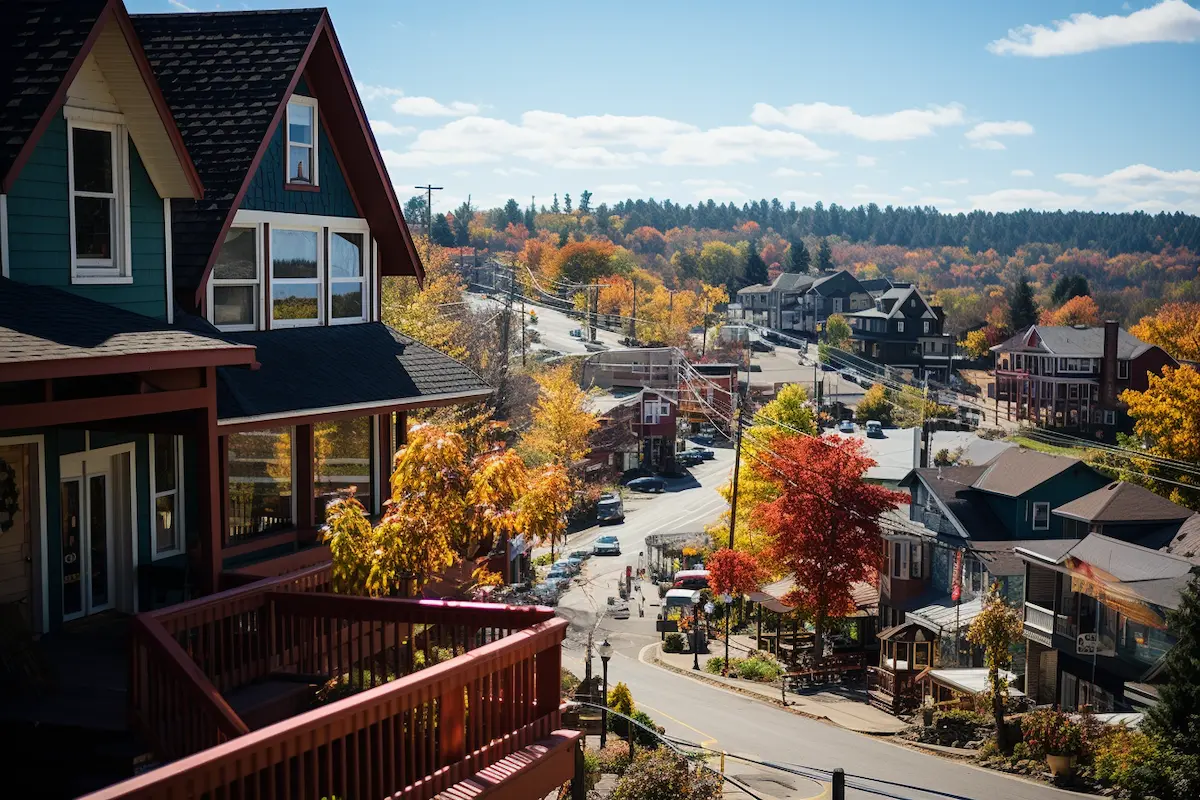 Things To Do in Albrightsville, Pennsylvania
Nestled in the heart of the majestic Pocono Mountains, the serene town of Albrightsville, Pennsylvania, is a hidden gem that beckons travelers with its unique charm and endless activities. Known for its picturesque landscapes and vibrant outdoor life, Albrightsville is a paradise for nature enthusiasts, adventure seekers, and history buffs. From thundering waterfalls and serene hiking trails to adrenaline-filled ski slopes and profound historical monuments, Albrightsville promises an unforgettable journey of discovery and adventure. Let's unravel the wonders this enchanting town has to offer.
Explore Skirmish USA
If your idea of fun includes heart-pumping, adrenaline-fueled activities, make your way to Skirmish USA, the biggest paintball arena in the country. Covering over 700 acres, this place is not just a battlefield for the brave-hearted but also an outdoor adventure park offering exciting activities.
Play in more than 50 unique game zones that bring to life different scenarios – from Castle Nights to Battle for Stalingrad. It's a fantastic opportunity to unleash your competitive side in a fun and safe environment.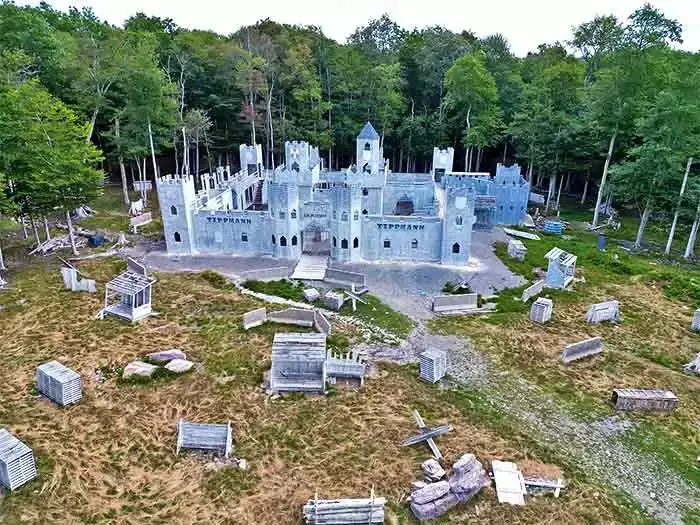 The excitement doesn't end with paintball. Skirmish USA also offers other adrenaline-packed activities such as off-road biking, whitewater rafting, and laser tag. For a more laid-back experience, embark on a scenic trail ride, or enjoy a picnic amidst the lush greenery.
Hawks Falls
Next, head to the tranquil Hawks Falls for a rejuvenating escape. The cascading waterfall nestled within the Hickory Run State Park is a favorite amongst nature lovers and photographers alike. An easy hiking trail leads you through the park's picturesque setting to the 25-foot waterfall.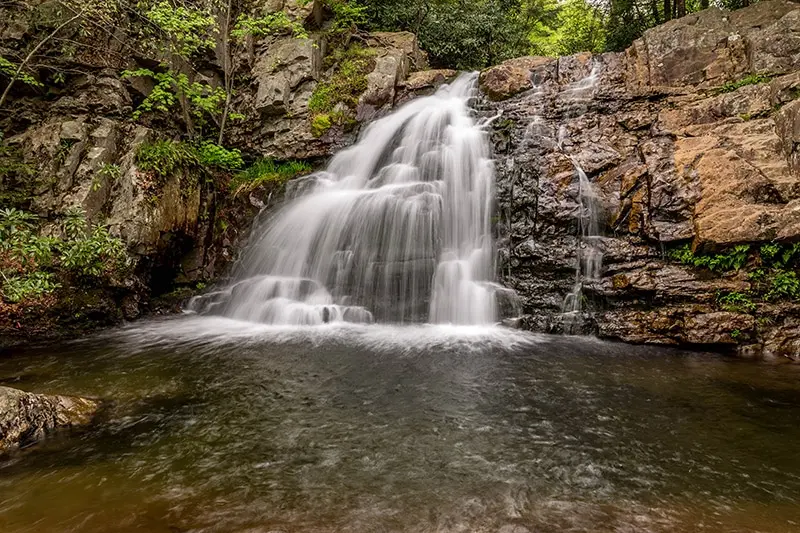 Marvel at the sheer force of the falls, take a dip in the pool at the base, or simply sit back and soak in the peaceful ambiance. Keep your eyes open for local wildlife - you might even spot a deer wandering through the forest!
Split Rock Water Park
If you're traveling with family, don't miss out on a visit to Split Rock Water Park. This indoor water park provides year-round fun for kids and adults alike, with attractions that cater to all ages.
Experience the thrill of sliding down the twisting, turning tubes of the park's water slides. Float along the lazy river, or challenge yourself with the Komodo Dragon – PA's first indoor flow rider! For those seeking relaxation, the Lava Springs hot tubs are a perfect retreat.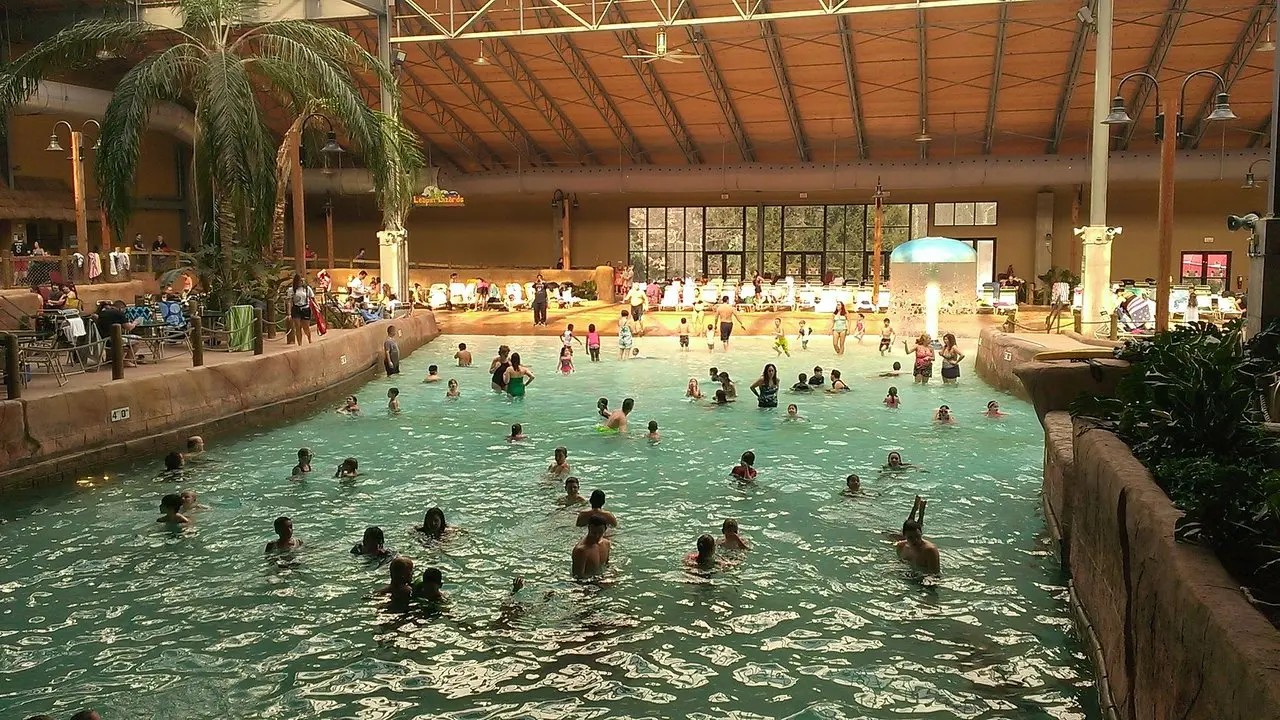 The park also offers a variety of dining options, ranging from casual snacks to a full-service restaurant, ensuring a fun-filled day for the entire family.
Lehigh River
The Lehigh River is the perfect place to get active while enjoying the great outdoors. It offers numerous activities such as rafting, fishing, kayaking, and canoeing.
White-water rafting on the Lehigh River is an exhilarating experience, with rapids ranging from Class I to III. Navigate the fast-moving currents, or enjoy a leisurely paddle down calmer sections of the river, all while surrounded by beautiful wilderness.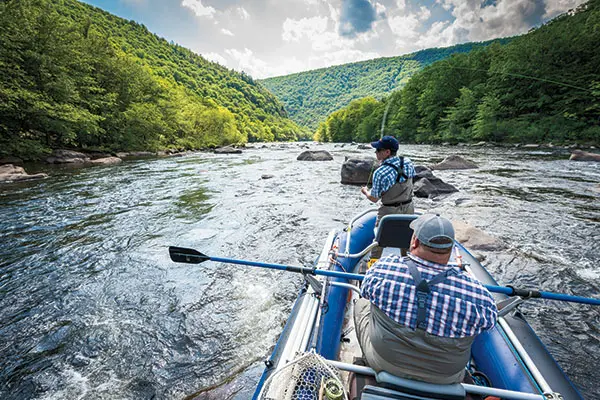 Fishing enthusiasts can also enjoy a day at the river, which is home to various species including trout and bass. Remember to bring your Pennsylvania fishing license!
Start the Day Right at Lite Side Cafe & Bakery
Finally, fuel your adventures with a delicious breakfast or brunch at the local favorite, Lite Side Cafe & Bakery. Their menu offers something for everyone, from fluffy pancakes and savory omelets to lighter options like fresh salads and wraps.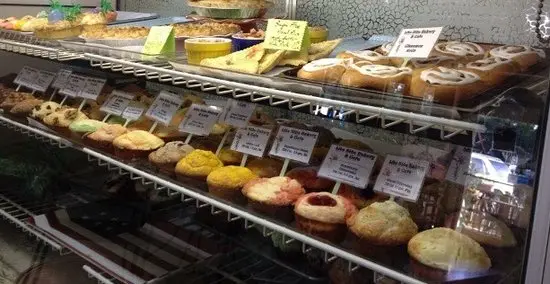 Don't forget to try their array of delectable pastries and baked goods, including fresh-baked bread, muffins, and their popular homemade pies. The friendly staff, cozy atmosphere, and delicious food make this cafe a must-visit for all tourists.
Beautiful Pocono Mountain Home
Immerse yourself in the beautiful scenery of Albrightsville, PA, by renting a stunning Pocono Mountain Home. Nestled in the heart of the mountains, these homes offer you an ideal vacation experience with a mix of comfort, luxury, and nature.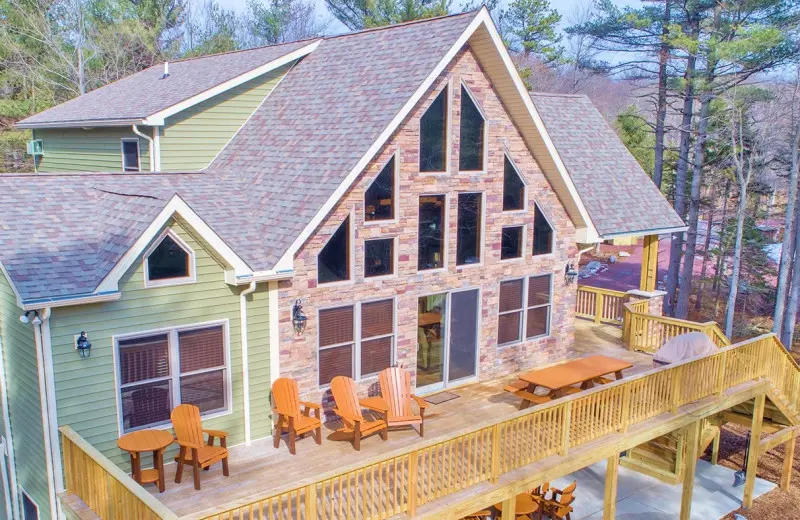 Experience the beauty of the Pocono Mountains right from your window and enjoy the amenities these homes offer such as fireplaces, hot tubs, and large, comfortable living spaces. Hiking trails are often just steps away from your doorstep, and the chance to observe local wildlife from your own deck is a serene experience you won't soon forget.
Penn's Peak
Penn's Peak is a must-visit for music and entertainment lovers. This venue is famous for its concerts featuring a variety of musical genres from rock and country to blues and jazz. The panoramic views of the Appalachian mountains that can be enjoyed from its 50-mile radius deck make it a unique concert experience.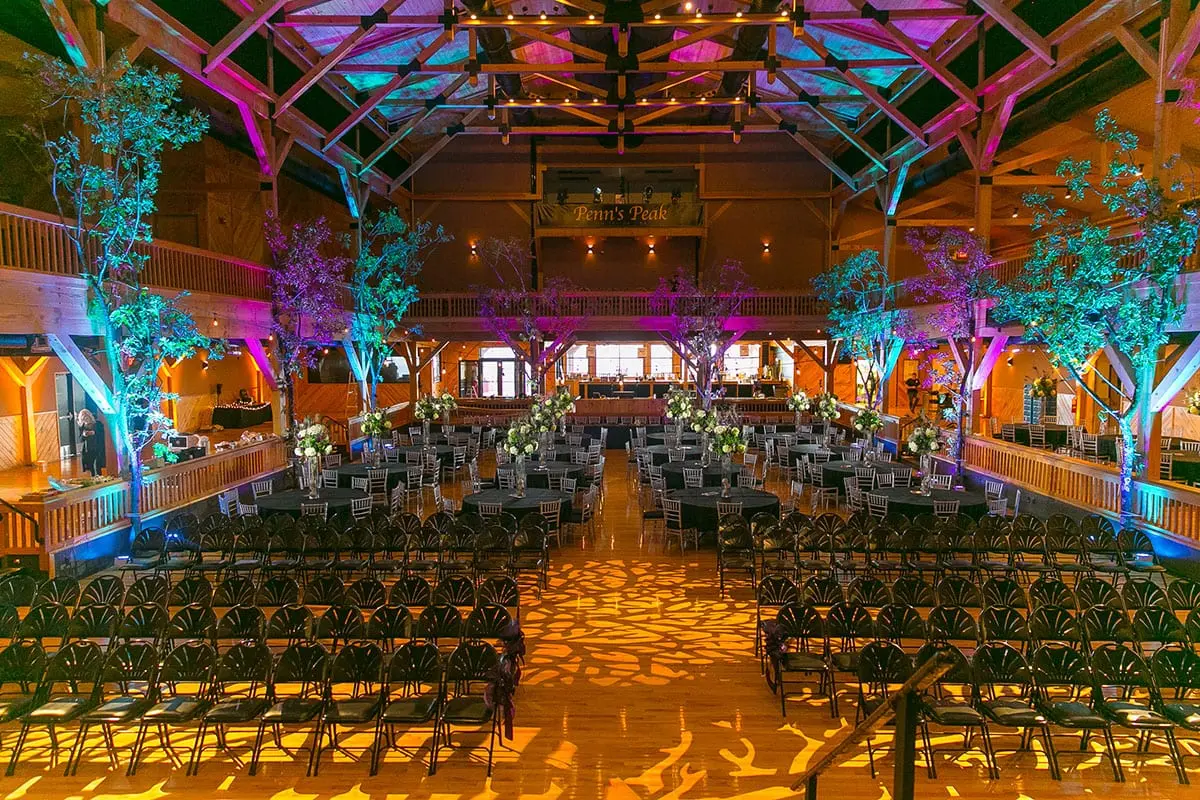 In addition to its concert lineup, Penn's Peak also hosts various other events like comedy shows, dances, and themed dinners. Whether you're an avid concert-goer or just in search of a fun night out, Penn's Peak has something to offer.
Snowboard at Shawnee Mountain Ski Area
For winter sports enthusiasts, a visit to Albrightsville isn't complete without a trip to the Shawnee Mountain Ski Area. With a range of slopes to cater to both beginners and advanced skiers and snowboarders, it's an excellent spot to enjoy the snowy winters of Pennsylvania.
The ski area also offers lessons for those looking to learn or improve their skiing or snowboarding skills. After a fun day on the slopes, warm up with a hot drink at one of the cozy cafes or restaurants on-site.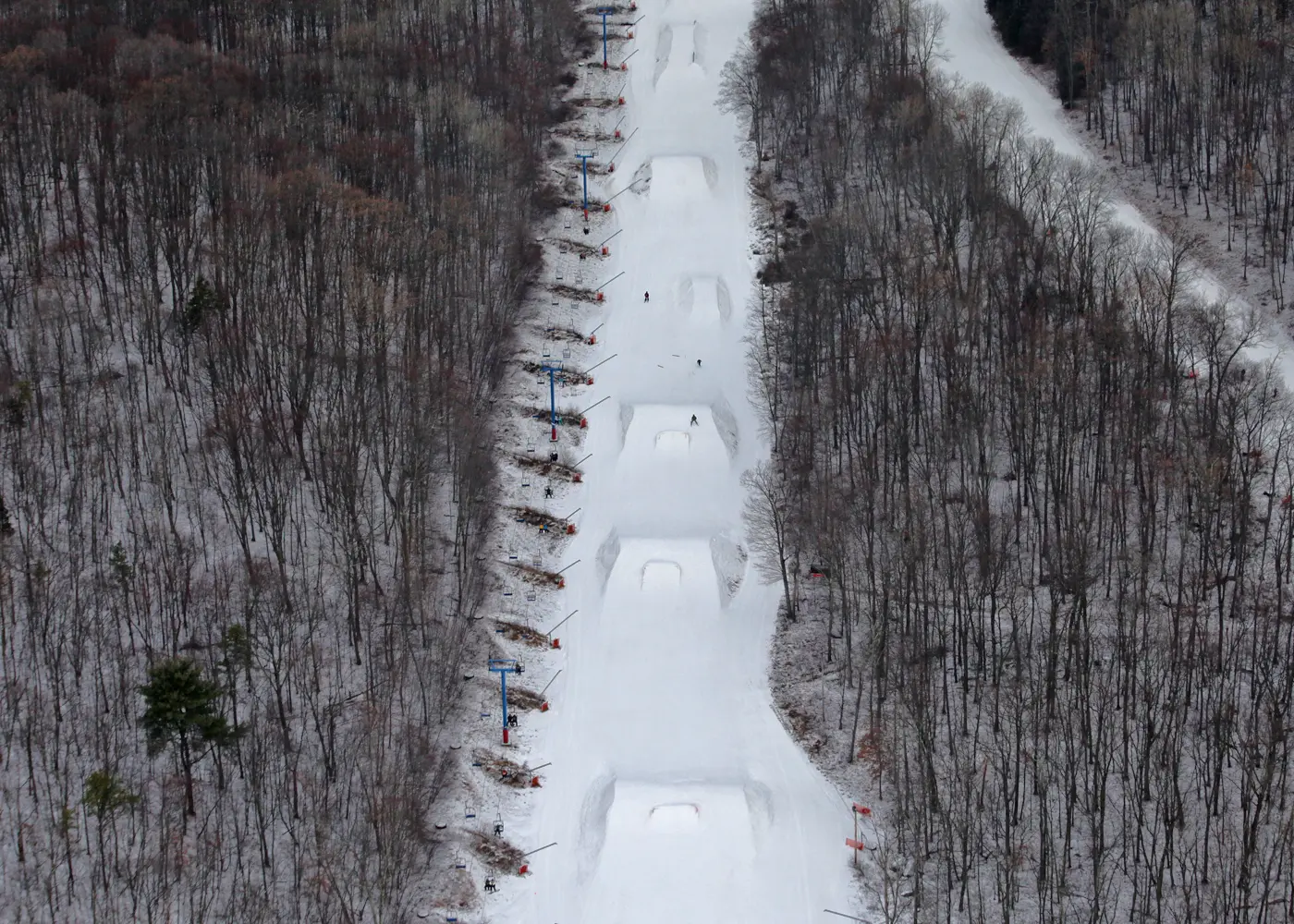 Visit Penns Cave
Discover the underground beauty of Pennsylvania by visiting Penns Cave. Known as America's only all-water cavern, guided boat tours can explore this natural wonder.
The 45-minute tour takes you through the limestone cavern, where you can marvel at the stalactites and stalagmites that have formed over thousands of years. Don't forget to keep an eye out for the cave's resident bats!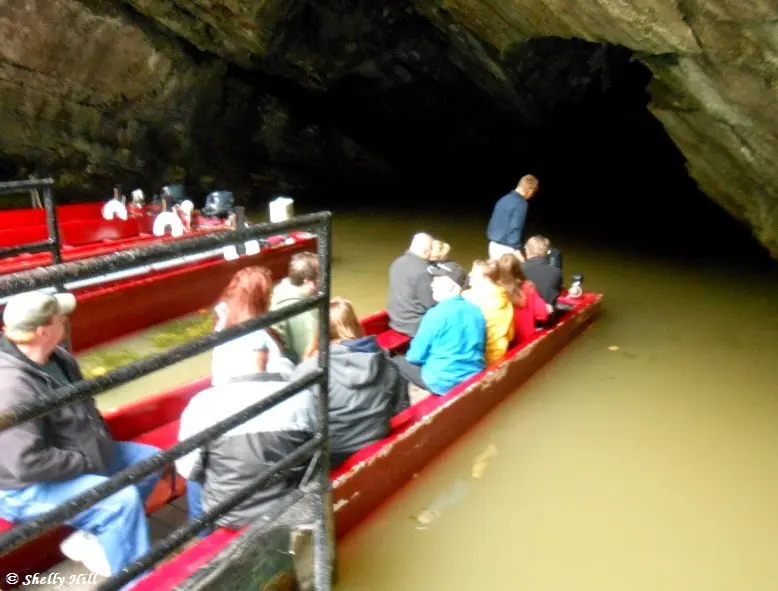 Above ground, Penns Cave also features a wildlife park where visitors can see animals native to North America, making it a great day out for the whole family.
Spend the day at Manatawny Still Works
End your trip on a high note by visiting Manatawny Still Works. This craft distillery offers tours that guide you through the process of making their award-winning spirits, from the selection of grains to the final bottling.
Don't miss the opportunity to sample their variety of spirits, which include whiskey, rum, vodka, and gin. Their tasting room provides a comfortable and relaxing environment where you can savor each sip while reflecting on your exciting time in Albrightsville, PA.

Jim Thorpe Memorial
The Jim Thorpe Memorial is a place of historical significance and a must-visit site in Albrightsville, PA. This memorial is dedicated to one of the greatest athletes of the 20th century, Jim Thorpe, who was an Olympic gold medalist and a professional baseball and football player.
Visitors can learn about Thorpe's life, achievements, and his Native American heritage through the memorial's exhibits. The red granite monument stands tall against the mountainous backdrop, depicting Thorpe in his football and discus-throwing poses. It's a great place to appreciate the remarkable life of this sporting legend and his lasting impact on American sports.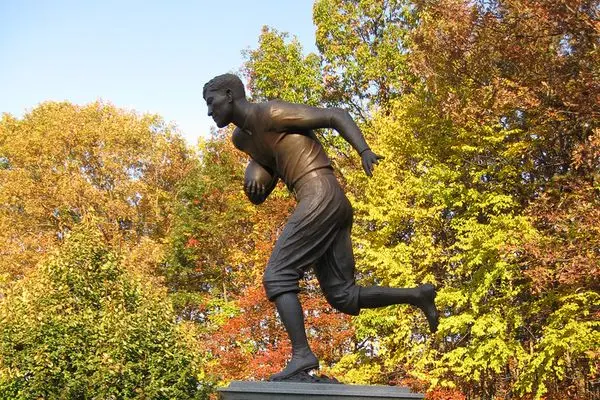 Glen Onoko Falls
Escape the hustle and bustle of city life with a hike to Glen Onoko Falls, one of the most scenic spots in the region. Hidden within the dense forests of the Lehigh Gorge State Park, the falls are a series of three cascading waterfalls that are especially beautiful in the spring and fall.
The hike to the falls can be challenging, with steep and sometimes slippery trails, but the breathtaking view at the top is more than worth the effort. Remember to wear sturdy shoes, bring plenty of water, and be ready for an adventurous day out in nature.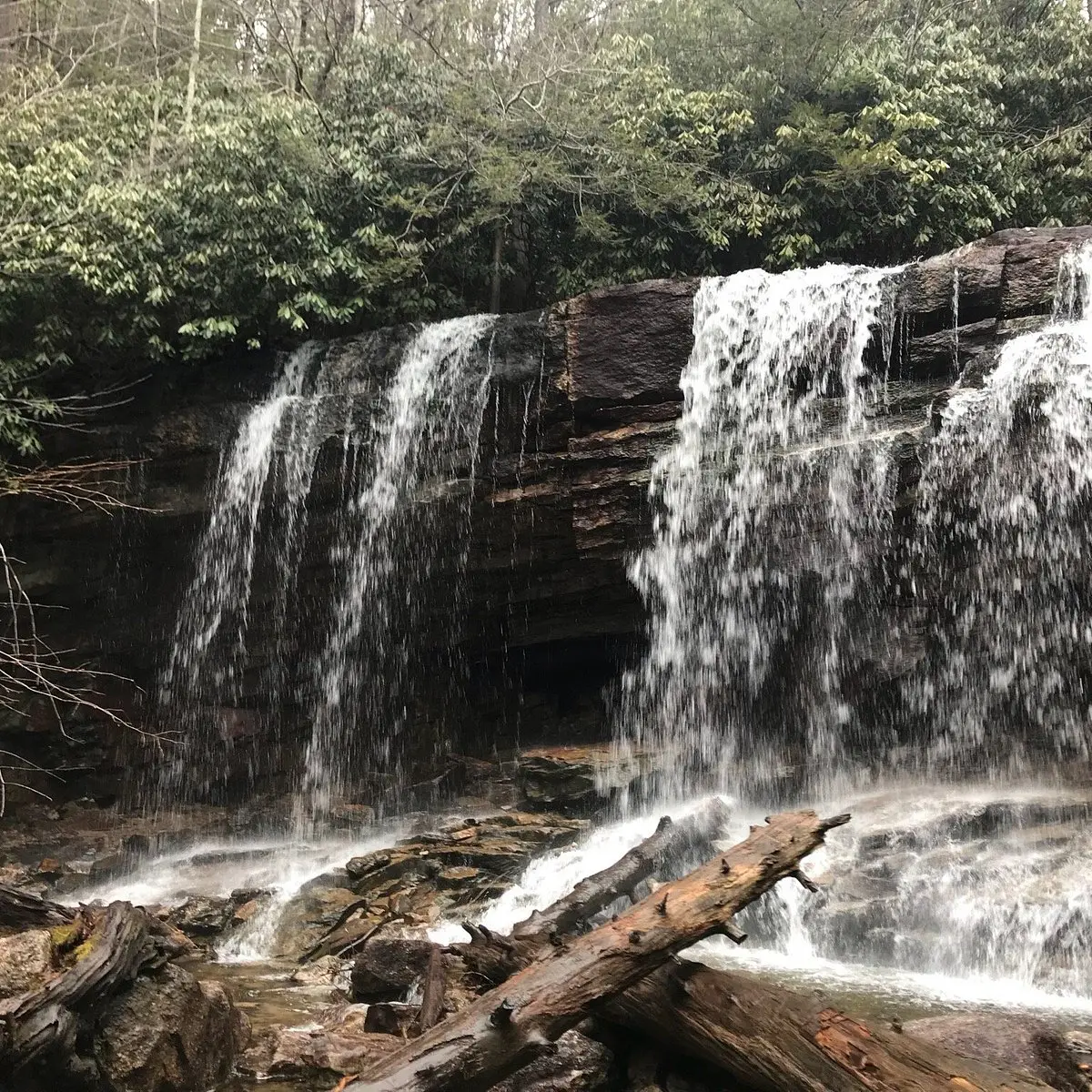 Camelback Mountain Resort
If you're visiting during the winter months, a day at Camelback Mountain Resort is a must. With 37 trails catering to various skill levels, it's a favorite amongst skiers and snowboarders alike. But the fun doesn't end there! The resort also features a snow tubing park, a mountain coaster, and zip-lining facilities for a day packed with adventure.
During the summer months, Camelback transforms into an outdoor waterpark, boasting an array of thrilling water rides, pools, and a lazy river. Whether it's winter or summer, Camelback Mountain Resort promises a day filled with fun for the whole family.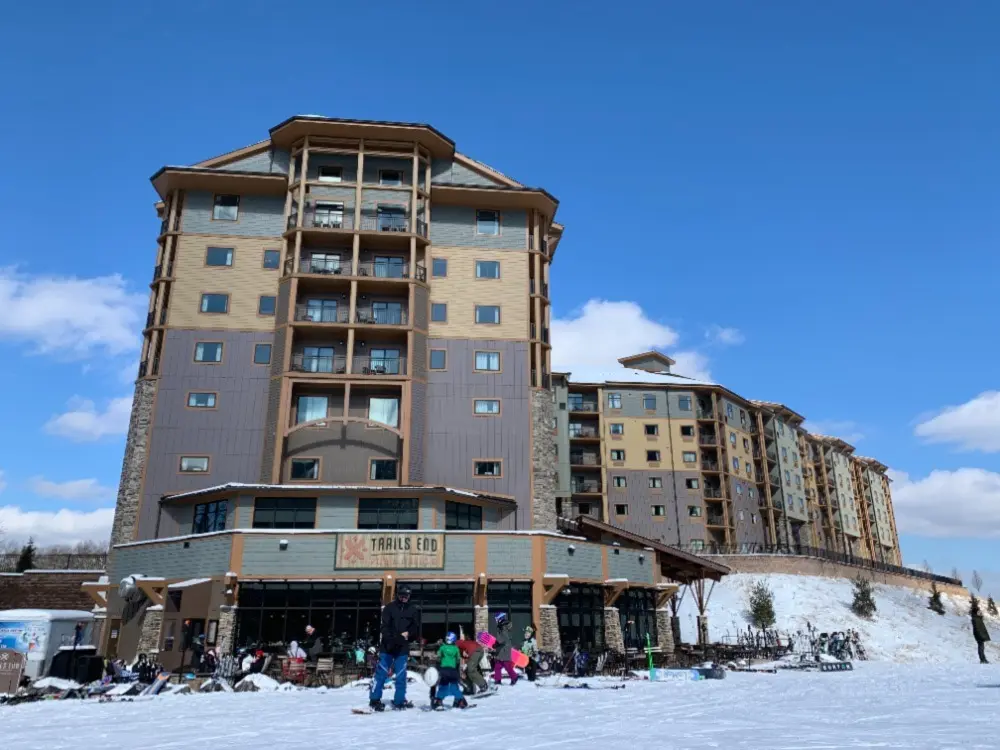 Whitewater Challengers
For a more adrenaline-fueled adventure, consider a day with Whitewater Challengers. Offering guided rafting tours down the Lehigh River, it's an unforgettable way to enjoy the beautiful landscape of Albrightsville.
Whether you're a seasoned rafter or it's your first time, Whitewater Challengers caters to all skill levels, with experienced guides ensuring a safe and thrilling journey. Feel your heart race as you navigate the river's rapids, or simply enjoy the serenity of the slower sections of the river.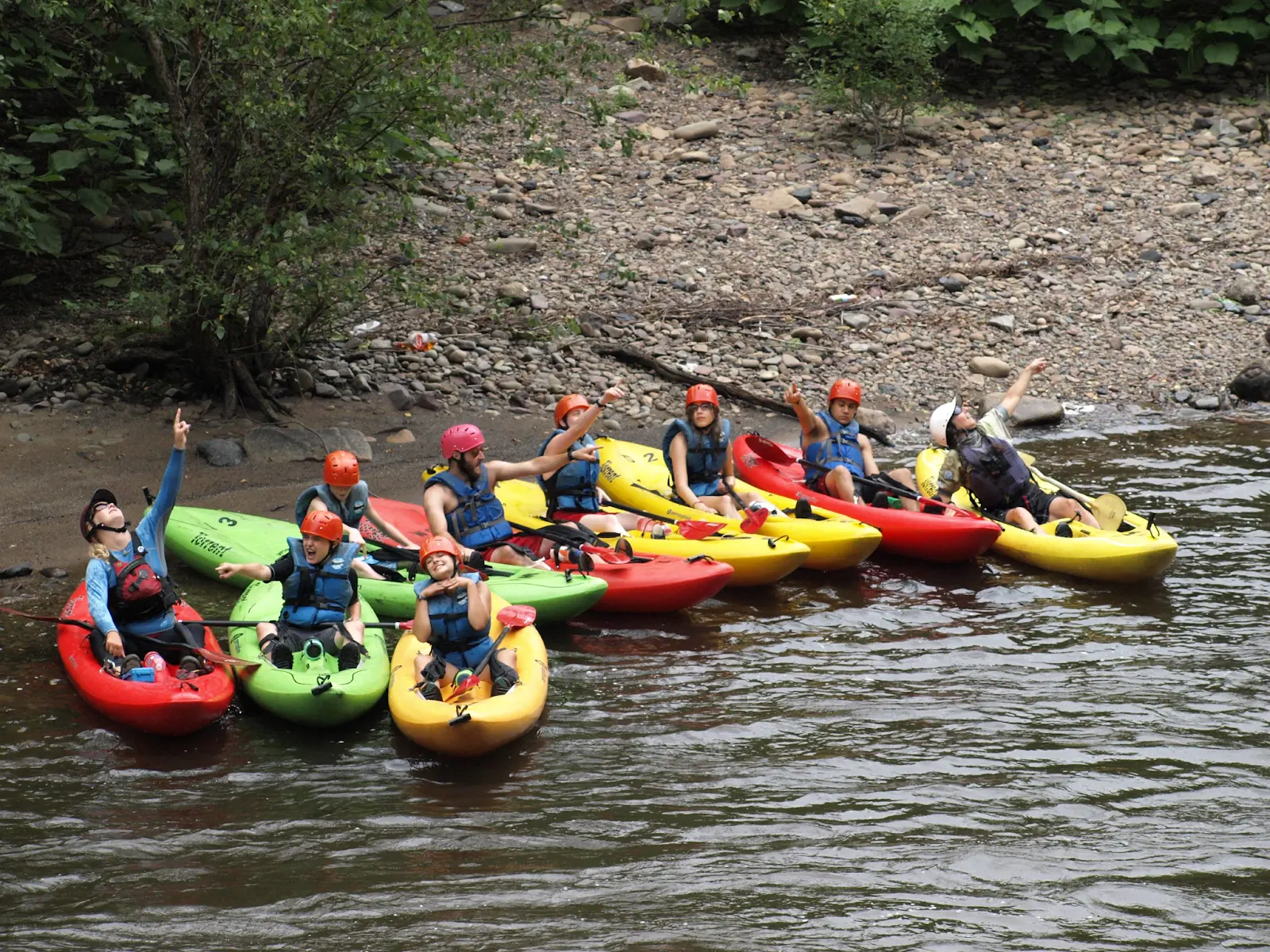 Final Thoughts
Albrightsville, PA, is a treasure trove of adventure, natural beauty, history, and fun. It provides a diverse range of experiences, from the tranquility of waterfalls and the thrill of winter sports to a deep appreciation of its historical significance. Each corner of this charming town has a story to tell and an experience to offer.
So whether you're an adrenaline junkie, a history buff, a winter sports enthusiast, or someone who appreciates nature's beauty, Albrightsville will never cease to amaze and entertain. Make your next travel destination Albrightsville, PA, and discover the hidden gems of this beautiful mountain town.
FAQ on visiting Albrightsville, PA
What is the best time to visit Albrightsville, PA?
Albrightsville is a year-round destination. Summer offers great weather for hiking and water activities, while winter is perfect for skiing and snowboarding. The fall foliage in October is spectacular and worth experiencing.
How do I get to Albrightsville, PA?
The closest major airport to Albrightsville is Lehigh Valley International Airport in Allentown, PA, about a 40-minute drive away. From there, you can rent a car or take a taxi to Albrightsville.
Are there any accommodation options in Albrightsville, PA?
Yes, Albrightsville offers a range of accommodations to suit different budgets and preferences. Options include resorts, rental homes, B&Bs, and camping sites.
What are the outdoor activities I can do in Albrightsville, PA?
Albrightsville offers a wide array of outdoor activities, including hiking, skiing, white-water rafting, fishing, and much more. The town's location in the Pocono Mountains provides numerous opportunities for nature and adventure enthusiasts.
Is Albrightsville, PA family-friendly?
Absolutely! Albrightsville has many family-friendly attractions and activities, such as the Split Rock Water Park, the Shawnee Mountain Ski Area, and various parks and hiking trails.
Are pets allowed in the rental homes or parks in Albrightsville, PA?
Policies vary by property and park. Some rental homes are pet-friendly, while others are not. Similarly, some parks allow pets on leashes, while others might have restrictions. It's recommended to check with the specific property or park before your visit.
What food options are available in Albrightsville, PA?
Albrightsville offers a variety of dining options, ranging from casual cafes to fine dining restaurants. You can enjoy a range of cuisines, including American, Italian, and more. Don't forget to check out the local bakeries.