14 Things to Do in San Fernando Valley, CA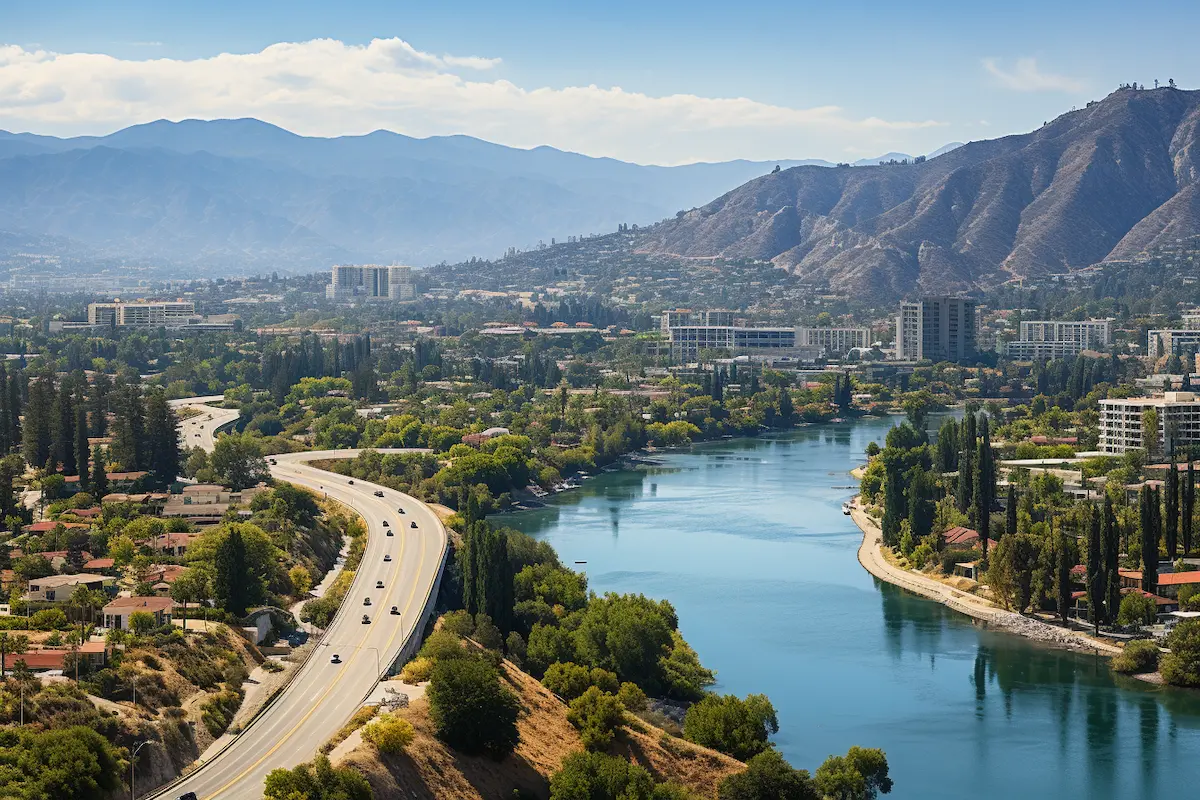 Best Things to Do in San Fernando Valley, CA
The San Fernando Valley, often simply referred to as "The Valley," is a sprawling region in Southern California that packs a punch when it comes to diverse experiences. Situated north of the Los Angeles Basin, the Valley is more than just a suburban extension of LA—it's a destination in its own right. From vibrant arts districts and historic missions to serene gardens and bustling shopping boulevards, the Valley offers a wide array of activities that cater to every taste and interest. Whether you're a history buff, an outdoors enthusiast, or someone seeking cultural and spiritual enrichment, the San Fernando Valley has something unique to offer you.
Pick Your Fancy at Universal CityWalk
When visiting San Fernando Valley in California, you simply cannot miss the electrifying ambiance of Universal CityWalk. Adjacent to Universal Studios, CityWalk is an open-air complex that captures the essence of modern entertainment and retail experience in a single locale. From neon-lit pathways to giant LED screens, the atmosphere buzzes with an energy that is palpable from the moment you walk in.
You can start by dining at some of the finest eateries featuring a plethora of cuisines—from Italian to sushi, the world is literally on your plate. After a hearty meal, feel free to shop at the eclectic range of stores that offer everything from the latest fashion trends to pop-culture memorabilia. Got kids? They'll love the novelty shops and candy stores sprinkled throughout the area.

But CityWalk is not just about shopping and dining; it's also an entertainment hub. If movies are your thing, you can catch the latest blockbusters in one of the massive IMAX theatres. For those looking for something a bit more interactive, you'll find live music performances, street artists, and seasonal festivals that turn the place into a vibrant cultural melting pot.
Visit the Los Angeles Zoo and Botanical Gardens
Another must-visit spot in the San Fernando Valley area is the Los Angeles Zoo and Botanical Gardens. Located within Griffith Park, the zoo is home to over 1,400 animals representing more than 270 species. What sets the Los Angeles Zoo apart is its commitment to conservation and education. The zoo houses numerous endangered species and actively engages in global efforts to protect them. Whether you are an animal lover, a parent with children, or someone interested in conservation, there's a lot to explore here.
Begin your day by walking through the specially designed habitats that mimic the animals' natural environments. From the rugged terrains of the "Elephants of Asia" to the lush "Rainforest of the Americas," each exhibit offers a unique, immersive experience. Interactive talks by zookeepers provide insightful glimpses into animal behavior and conservation efforts.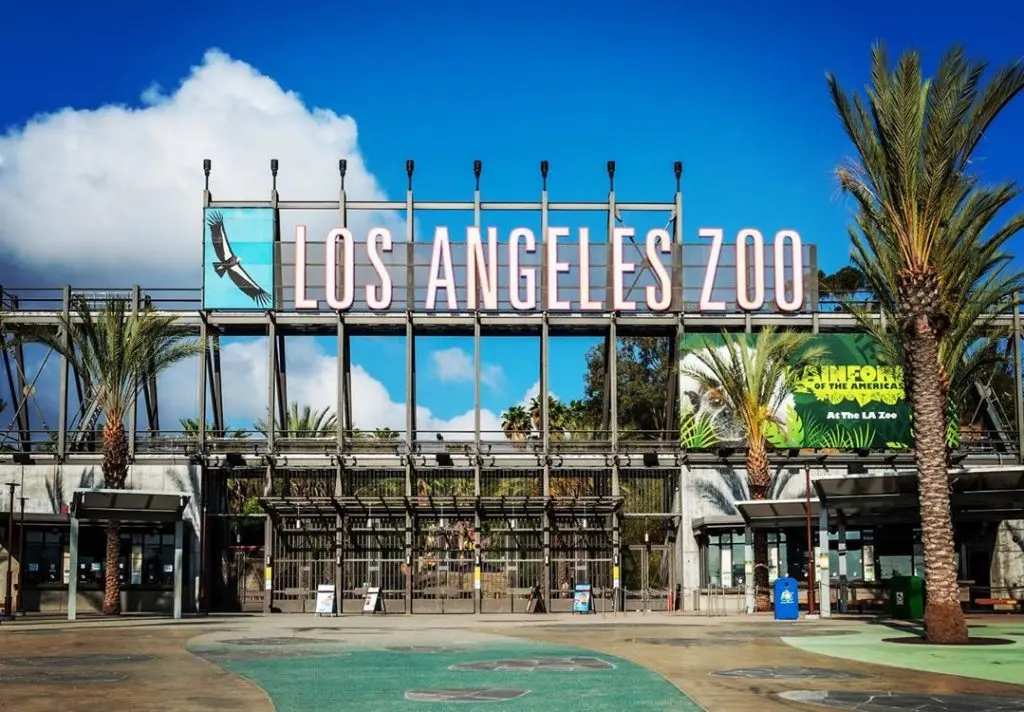 But the zoo is not just about animals. The accompanying Botanical Gardens are an attraction in themselves. Comprising seven specialized gardens, the Botanical Gardens feature over 800 different plant species, including some that are endangered. The gardens offer a peaceful respite from the bustling city and a chance to appreciate nature's intricacy and beauty.
Enjoy the Outdoors at Lake Balboa Park
Lake Balboa Park is one of the San Fernando Valley's gems when it comes to outdoor activities. Nestled within the expansive Anthony C. Beilenson Park, Lake Balboa itself is a stunning, 27-acre man-made lake that serves as the park's main attraction. This outdoor paradise offers a variety of recreational options that cater to all age groups and interests.
One of the most popular activities is pedal boating on the lake, a perfect way to spend a sunny afternoon while enjoying panoramic views of the park. For those who prefer to stay on land, the park also has several miles of walking, jogging, and cycling paths that wind their way around the lake and through beautifully landscaped areas. Seasonal cherry blossoms add a touch of magic in the spring, creating a dream-like backdrop for nature enthusiasts and photographers alike.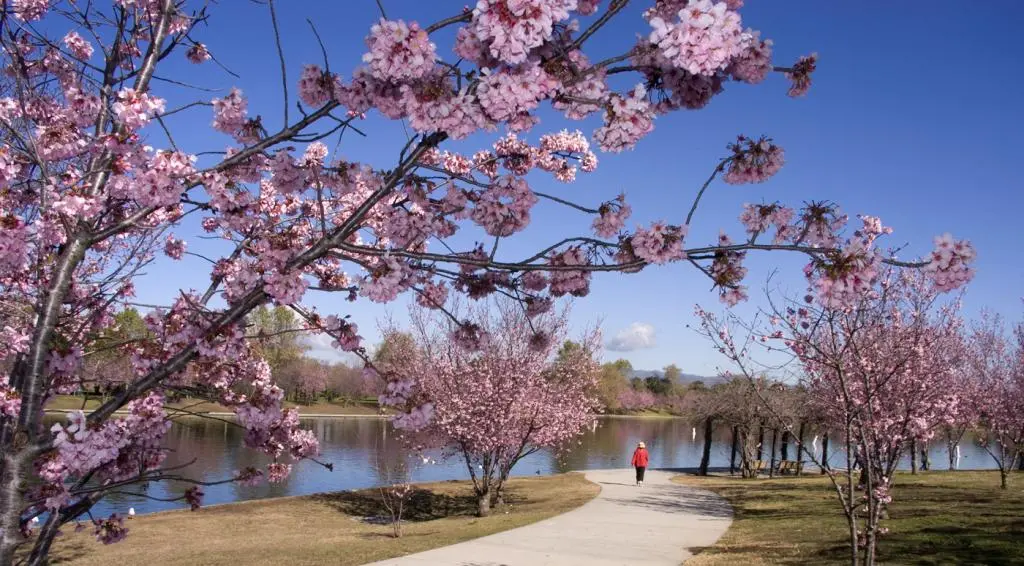 Fishing is another pastime you can enjoy at Lake Balboa, with the lake regularly stocked with different kinds of fish including trout and catfish. If you have children, they'll love the multiple playgrounds, while adults can take advantage of the sports facilities including basketball courts and a golf course. Picnic areas are abundant, each equipped with tables and BBQ grills, making Lake Balboa an ideal spot for family gatherings or a serene lunch in the midst of nature.  
Connect with America's Past in the Autry Museum
Located in Griffith Park, the Autry Museum of the American West is a fascinating destination that provides a deep dive into the history and cultures of the American West. Founded by actor Gene Autry, the museum aims to share the stories of all the peoples of the American West, connecting the past with the present to inspire the future.
As you walk through the museum, you'll encounter a wide range of exhibits, from Native American artifacts and historical firearms to fine art depicting Western landscapes. The museum does an exceptional job at creating a balanced narrative that honors the various cultures that have contributed to the shaping of the West, including Native Americans, settlers, and immigrants. One can expect to see traditional crafts, multimedia installations, and even Hollywood memorabilia that explore different facets of western heritage.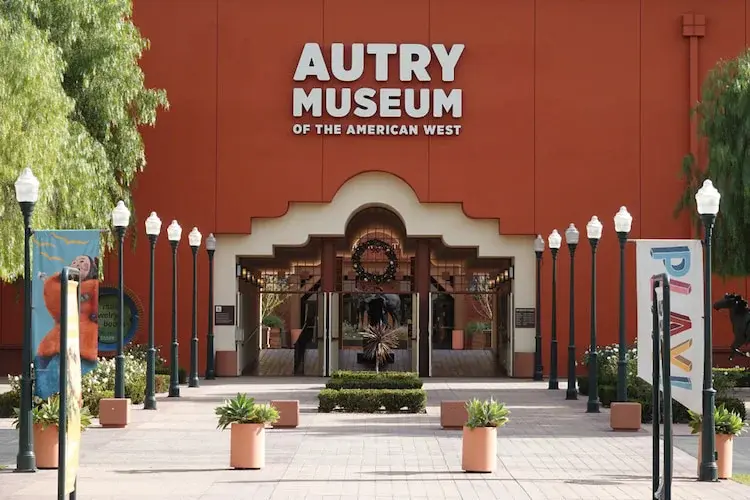 What sets the Autry apart is its focus on storytelling. Through well-curated exhibitions and educational programs, the museum brings history to life in an engaging manner. Regular events like lectures, film screenings, and family-friendly activities add layers of understanding to the complex, often romanticized vision of the American West. For history buffs, culture vultures, and those interested in the complexities of America's past and how it informs our present, the Autry Museum is a must-visit when in the San Fernando Valley.
Stay Active at the Sepulveda Basin Sports Complex
For sports enthusiasts and fitness aficionados, the Sepulveda Basin Sports Complex in the San Fernando Valley is an indispensable spot for staying active. Sprawling over a large area, the complex boasts an assortment of recreational facilities that make it a playground for both adults and children.
One of the standout features is the sports complex's collection of lighted tennis courts, ideal for both daytime and evening matches. Soccer fields are regularly occupied by local leagues, and the baseball diamonds serve youth and adult teams alike. In addition, there are dedicated archery ranges for those looking to practice their aim, as well as basketball courts for pick-up games or more organized league play.
The complex isn't just about competitive sports; it also offers a myriad of options for family fun. Little ones can enjoy the playground areas, and picnic spots are readily available for those looking for a relaxed day out. Conveniently located and well-maintained, the Sepulveda Basin Sports Complex makes it easy for residents and visitors to engage in physical activities or simply enjoy the outdoors. From early morning joggers to late-night soccer players, the complex serves as a community hub for health and wellness.
Have a Photo Op at the Brady Bunch House
When it comes to iconic homes in television history, the Brady Bunch House ranks high on the list. Located in the San Fernando Valley, this nostalgic slice of Americana has captured the hearts of fans ever since the popular TV show aired in the late 1960s and early '70s. The house itself has become something of a pilgrimage site for fans of the show, and it's easy to see why.
While the interior of the house was a Hollywood set, the exterior became one of the most photographed homes in America. Although the residence is privately owned and not open for tours, you can certainly snap a photo from the sidewalk to immortalize your visit. The house has undergone renovations but still largely maintains its original, recognizable façade.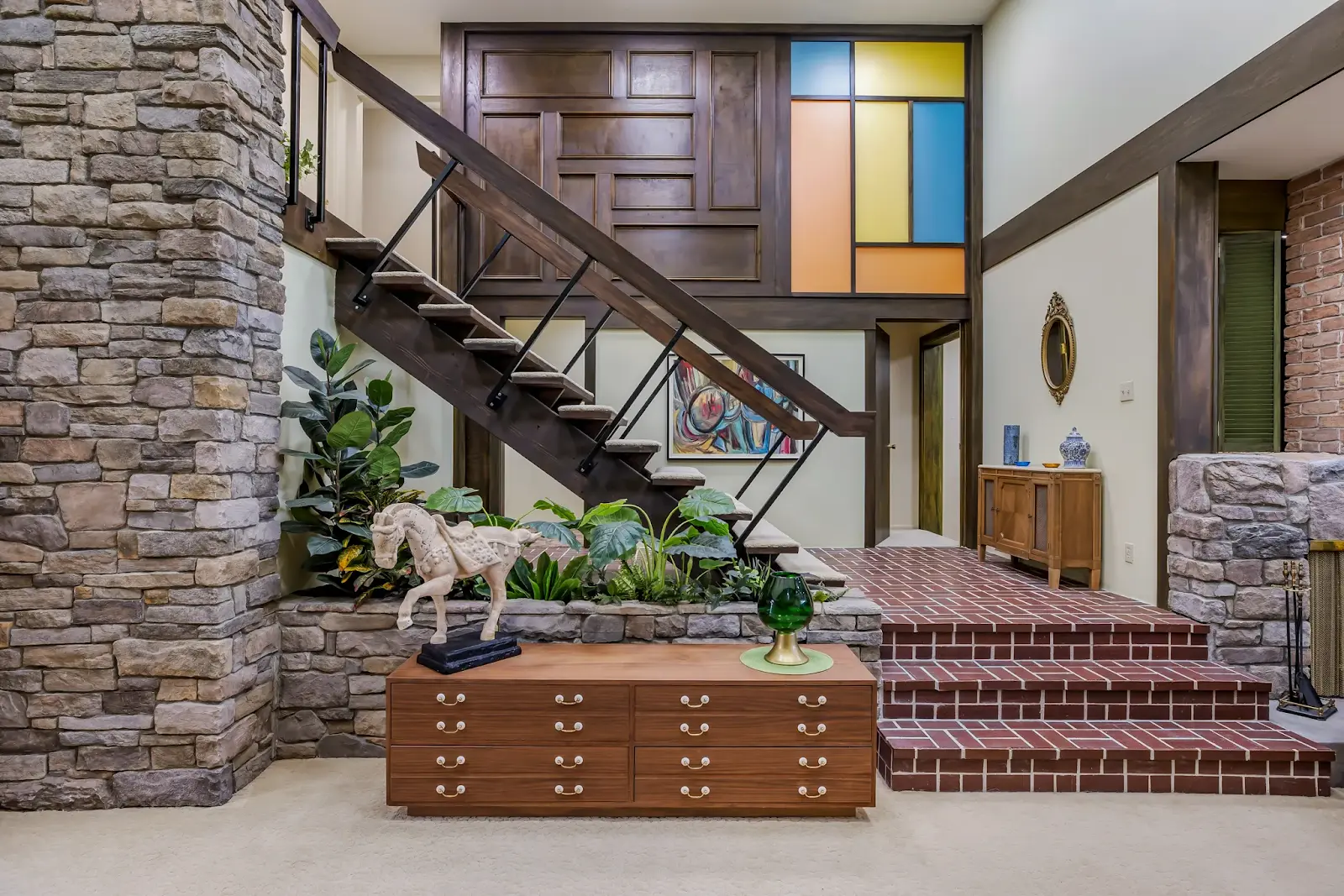 Even if you're not a die-hard fan of the show, the Brady Bunch House serves as a cultural landmark that takes you back to a different era—an era characterized by a unique brand of family-oriented television that has left an indelible impact on American pop culture.
Join the Beat at the NoHo Arts District
Often likened to New York's Greenwich Village for its bohemian vibes, NoHo is the place to be if you're looking to soak up some local culture. From small, intimate theatres offering live performances to art galleries displaying eclectic collections, the district is a melting pot of artistic expression.
Dotted with vintage boutiques, quirky bookshops, and cozy cafés, the area invites you to explore at a leisurely pace. You'll often stumble upon impromptu street performances, art installations, and murals that add color and life to the district. The area is also known for its nightlife; whether you're into live music, comedy shows, or dancing, there's always something going on once the sun sets.
In addition, the NoHo Arts District serves as a platform for emerging artists. Monthly events and art walks provide opportunities for local artists to showcase their work, making it a great place for discovering new talent.
Feel Racial Harmony at the Great Wall of Los Angeles
One of the most compelling public art projects in the San Fernando Valley—and indeed in all of Los Angeles—is the Great Wall of Los Angeles. This half-mile-long mural is situated along the Tujunga Flood Control Channel and stands as a testament to the multicultural history of the city. Created by muralist Judith F. Baca and hundreds of community volunteers, the artwork takes viewers on a visual journey through significant moments in California history, with a focus on the contributions of minority communities.
Over the years, the Great Wall has become more than just a piece of public art; it's a living monument to the city's diverse population. Community events, educational tours, and restoration efforts ensure that the mural continues to evolve and engage new generations. Visiting the Great Wall of Los Angeles is not just an aesthetic experience, but an educational and emotional one that offers a unique window into the soul of the community it represents.
Shopping at Ventura Boulevard
Ventura Boulevard is often referred to as the "Main Street" of the San Fernando Valley and for a good reason. Stretching for miles, this iconic thoroughfare is a shopper's paradise, offering a diverse array of retail experiences. Whether you're in the mood for high-end fashion, unique boutiques, or quirky thrift stores, Ventura Boulevard has it all.
The shopping experience on Ventura is nothing short of eclectic. You can find trendy clothing stores that feature the latest fashions right next to vintage shops that transport you back in time. From chic home décor shops to specialty bookstores, the options are endless. And let's not forget the assortment of jewelry stores, beauty salons, and wellness shops that cater to those looking for a little pampering.
But Ventura Boulevard isn't just about retail therapy. It's also a culinary corridor where you can find a wide range of restaurants, cafes, and bakeries offering everything from gourmet cuisine to quick bites. Between your shopping excursions, you can relax at a cozy coffee shop or indulge in fine dining at a sophisticated restaurant.
For those interested in local culture, Ventura Boulevard also hosts various seasonal events and street fairs, bringing together vendors, musicians, and artisans from around the area. Each visit to Ventura Boulevard is a unique experience, and its ever-changing landscape ensures that there's always something new to discover.
Visit the Mission San Fernando Rey de España
When you're in the San Fernando Valley, a visit to the Mission San Fernando Rey de España offers a fascinating glimpse into California's early history. Founded in 1797, this Spanish mission is part of a chain of 21 missions that played a significant role in the colonization of California. Situated in a picturesque setting surrounded by gardens, the mission offers both historical insight and aesthetic beauty.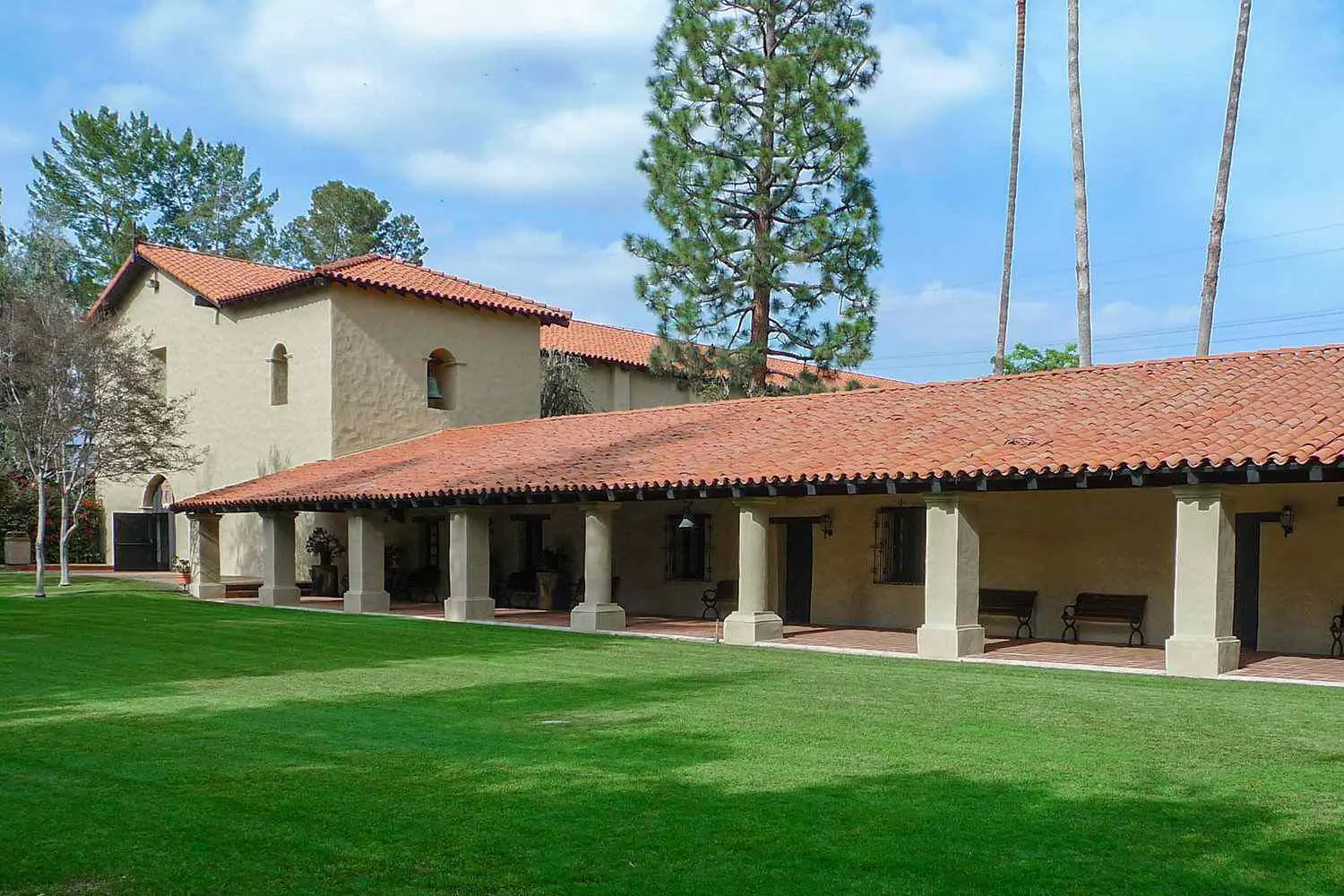 The main building, often referred to as the Convento, is a long adobe structure that once served as the mission's living quarters. It is now a museum showcasing a variety of artifacts from the mission era, including religious art, historical documents, and tools. The architecture itself, with its thick adobe walls and traditional Spanish colonial design, transports visitors back to a different era.
Adjacent to the museum is the mission's church, which has been restored to its former glory and continues to hold services. The gardens surrounding the mission are another highlight, filled with native plants and featuring a traditional Spanish-style fountain at its center. Olive trees planted during the mission era can still be found on the grounds, serving as a living testament to the mission's agricultural endeavors.
Visiting the Mission San Fernando Rey de España is not just an educational experience but also a serene one. Whether you are a history buff, a student, or just someone interested in California's cultural heritage, the mission offers a tranquil setting to learn about the state's rich past.
Relive Old Ranch Living in Leonis Adobe
If you're fascinated by California's rich and varied history, a visit to the Leonis Adobe in Calabasas, within the San Fernando Valley, should be on your list. Built in 1844, Leonis Adobe is one of the oldest surviving private residences in Los Angeles County and is now a living museum dedicated to preserving the ranch life of the late 19th century. This cultural landmark is a captivating snapshot of life during the California Rancho era.
Once the home of Miguel Leonis, often dubbed the "King of Calabasas," the adobe structure has been meticulously restored to resemble its original condition. As you wander through the historic building, you'll encounter period-appropriate furnishings, artifacts, and educational displays that offer insights into the daily lives of its past residents. The experience feels like a step back in time, with rooms like the old kitchen showcasing authentic cooking utensils and the bedroom filled with antique furniture.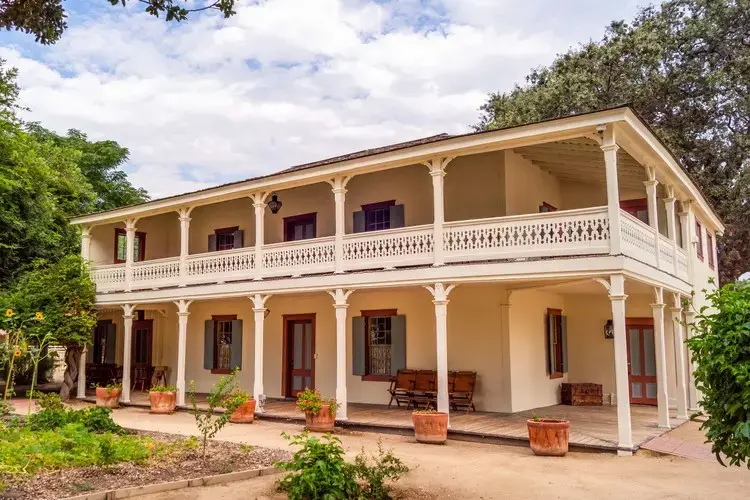 What makes Leonis Adobe even more engaging is its expansive grounds. The property features lush gardens, pens with farm animals, and even a vintage blacksmith shop. For families with children, it's a great way to introduce young minds to a different way of life, where they can interact with animals and participate in hands-on activities that replicate old ranch tasks.
Jazz It Up at the Baked Potato
Music lovers visiting the San Fernando Valley should not miss the chance to experience the intimate and electrifying atmosphere at the Baked Potato. Located in Studio City, this iconic jazz club has been a mecca for jazz aficionados since it opened its doors in 1970. The venue's reputation for showcasing some of the best jazz musicians in the industry makes it a must-visit spot for anyone looking to enjoy high-quality live music.
The name "Baked Potato" may sound quirky, but it perfectly captures the venue's laid-back yet vibrant personality. Inside, the ambiance is cozy and welcoming, adorned with retro decor and low lighting, providing the ideal backdrop for the soulful melodies that fill the space. The small size of the venue offers an intimate setting, where audiences can truly connect with the musicians on stage.
What makes the Baked Potato particularly unique is its equally renowned food menu, featuring a variety of stuffed baked potatoes that have become almost as famous as the music itself. Combining a delicious meal with world-class jazz performances, the club provides a multi-sensory experience that you won't find elsewhere.
The Baked Potato hosts live performances almost every night, featuring both up-and-coming talents and established artists in the jazz scene.
Meditate at Woodley Park's Japanese Garden
Tucked away within the sprawling landscape of Woodley Park in the San Fernando Valley, the Japanese Garden is a sanctuary of serenity and natural beauty. Designed with painstaking attention to detail, this garden epitomizes the Japanese concept of "Wabi-Sabi," which finds beauty in imperfection and transience. It's an ideal place for anyone looking to escape the hustle and bustle of city life and meditate amidst tranquil surroundings.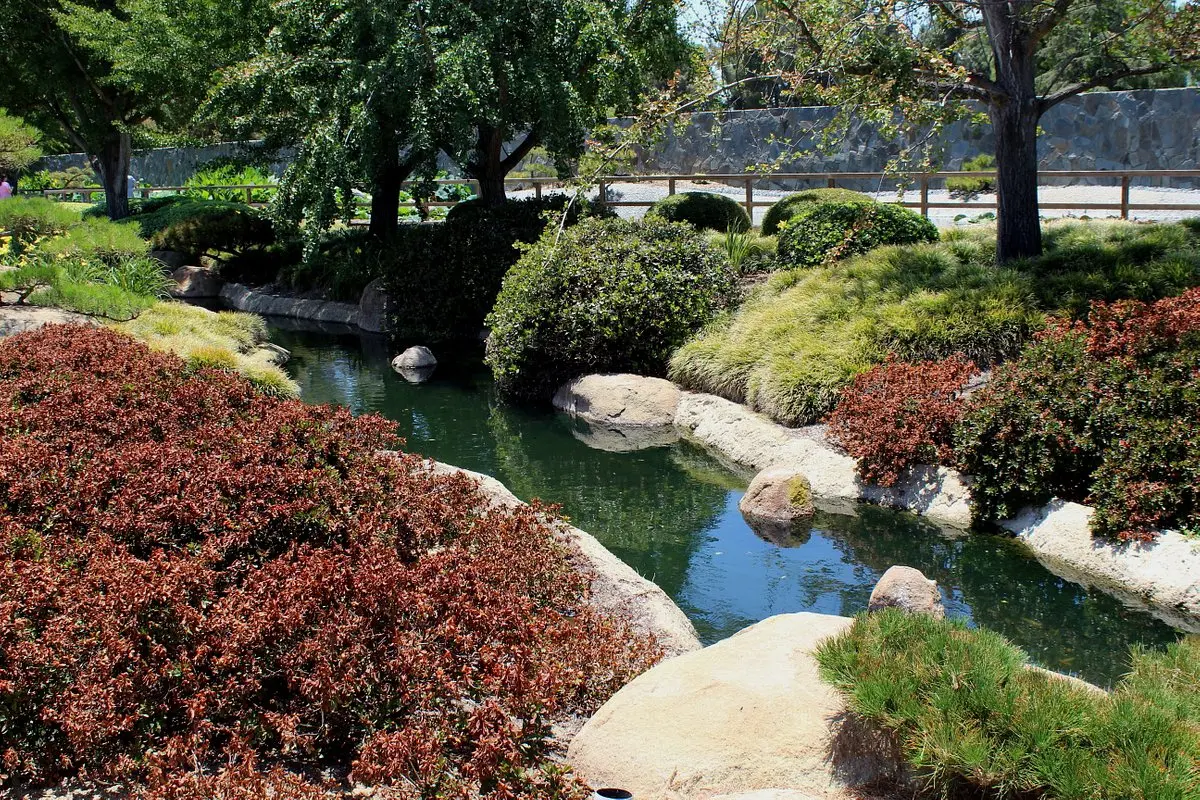 Visitors can stroll through the meticulously landscaped gardens that feature a variety of elements typical of Japanese design, including koi ponds, stone lanterns, and wooden bridges. The pathways wind through an array of flora—maple trees, azaleas, and cherry blossoms—that change with the seasons, each offering a unique tableau for contemplation.
For those interested in meditation or mindfulness, the garden provides several quiet corners where you can sit and focus your thoughts. The ambient sounds of water trickling from miniature waterfalls and the soft rustle of leaves in the wind create a natural symphony that aids in relaxation and mental clarity.
Visiting Woodley Park's Japanese Garden offers not only a visual feast but also an opportunity for spiritual nourishment. Whether you're a seasoned practitioner of mindfulness or just someone in need of some peaceful moments, the Japanese Garden is a slice of heaven within the busy confines of the Valley.
Experience Valley Buddhism at Wat Thai Temple
Located in North Hollywood, Wat Thai Temple serves as both a spiritual and cultural hub for the San Fernando Valley's Thai community. However, you don't have to be Thai to appreciate the rich tapestry of experiences offered here. The temple is a striking architectural masterpiece, replicating the traditional Buddhist temples found in Thailand. It's not just a place of worship, but also a venue for cultural events, education, and community gathering.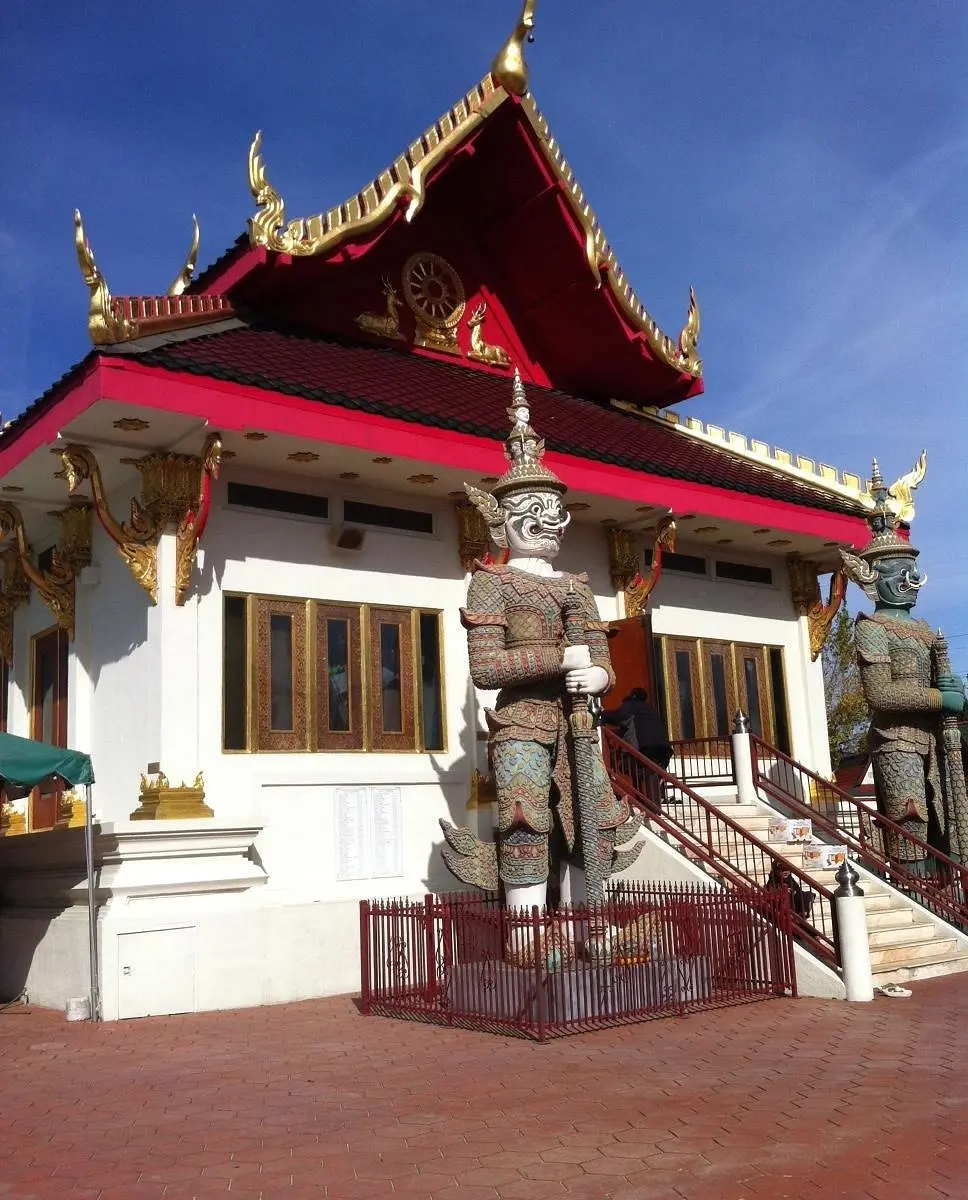 The main temple area is adorned with intricate murals, gold-leaf embellishments, and a central Buddha statue, offering a deeply spiritual atmosphere conducive to prayer and meditation. The temple is often filled with the calming aroma of incense and the gentle sound of chanting, providing a tranquil space for anyone interested in Buddhism or seeking a quiet place for contemplation.
What makes Wat Thai unique is its approach to community engagement. The temple frequently hosts events like Thai festivals, cooking classes, and even traditional dance performances. Every weekend, a food market springs to life within the temple grounds, offering an array of authentic Thai street food. It's a great way to experience Thai culture without hopping on a plane.
Visitors from all walks of life are welcome at Wat Thai. Whether you're drawn to the teachings of Buddhism, interested in Thai culture, or simply in search of a unique and enriching experience, Wat Thai Temple offers a blend of spiritual enlightenment and cultural immersion right in the heart of the San Fernando Valley.
Conclusion
A trip to the San Fernando Valley reveals that it is much more than just a backdrop to Hollywood movies or a sleepy suburban enclave. The Valley is a lively tapestry of cultural, historical, and natural attractions that cater to a wide range of interests and age groups. Whether you're shopping and dining along Ventura Boulevard, soaking up the local arts scene in NoHo, exploring historical sites like Mission San Fernando Rey de España and Leonis Adobe, or seeking spiritual solace in tranquil gardens and temples, the San Fernando Valley offers a rich and varied experience that leaves a lasting impression. So the next time you find yourself in Southern California, don't overlook this gem—take the time to explore and appreciate the many facets of the Valley.
Frequently Asked Questions (FAQs) about Visiting San Fernando Valley, CA
What is the San Fernando Valley best known for?
The San Fernando Valley is known for its diverse range of attractions, from cultural landmarks like Mission San Fernando Rey de España to arts districts like NoHo, shopping experiences on Ventura Boulevard, and natural spots like Lake Balboa Park. It is also famous for its role in the entertainment industry, being close to Universal Studios and other film-related venues.
Is it easy to get around the Valley?
While public transportation is available, including buses and the Metro, having a car is generally the most convenient way to explore the San Fernando Valley. Many attractions are spread out, making it challenging to rely solely on public transport.
Are there family-friendly activities in the San Fernando Valley?
Absolutely! Places like the Los Angeles Zoo, Lake Balboa Park, and Universal CityWalk offer a variety of activities that are suitable for families. Kids can also enjoy the Sepulveda Basin Sports Complex for sports and the Autry Museum for educational activities.
Is the San Fernando Valley safe for tourists?
Generally speaking, the Valley is considered to be safe, especially in the tourist-friendly areas. However, as with any urban area, it's important to stay alert and aware of your surroundings.
What is the best time to visit?
The San Fernando Valley experiences a Mediterranean climate, making it pleasant to visit year-round. However, the spring and fall offer moderate temperatures and less crowded attractions.
Are there cultural and spiritual sites to visit?
Yes, the Valley is rich in cultural and spiritual sites. Wat Thai Temple offers a slice of Thai culture and Buddhism, while the Great Wall of Los Angeles provides a vivid artistic representation of the diverse history of the area. The Mission San Fernando Rey de España is another must-see cultural landmark.
What kinds of shopping experiences can I expect?
From high-end fashion stores to quirky boutiques, Ventura Boulevard offers a diverse shopping experience. For those interested in vintage and local crafts, the NoHo Arts District is a great place to shop.