14 Things To Do in Sioux, Iowa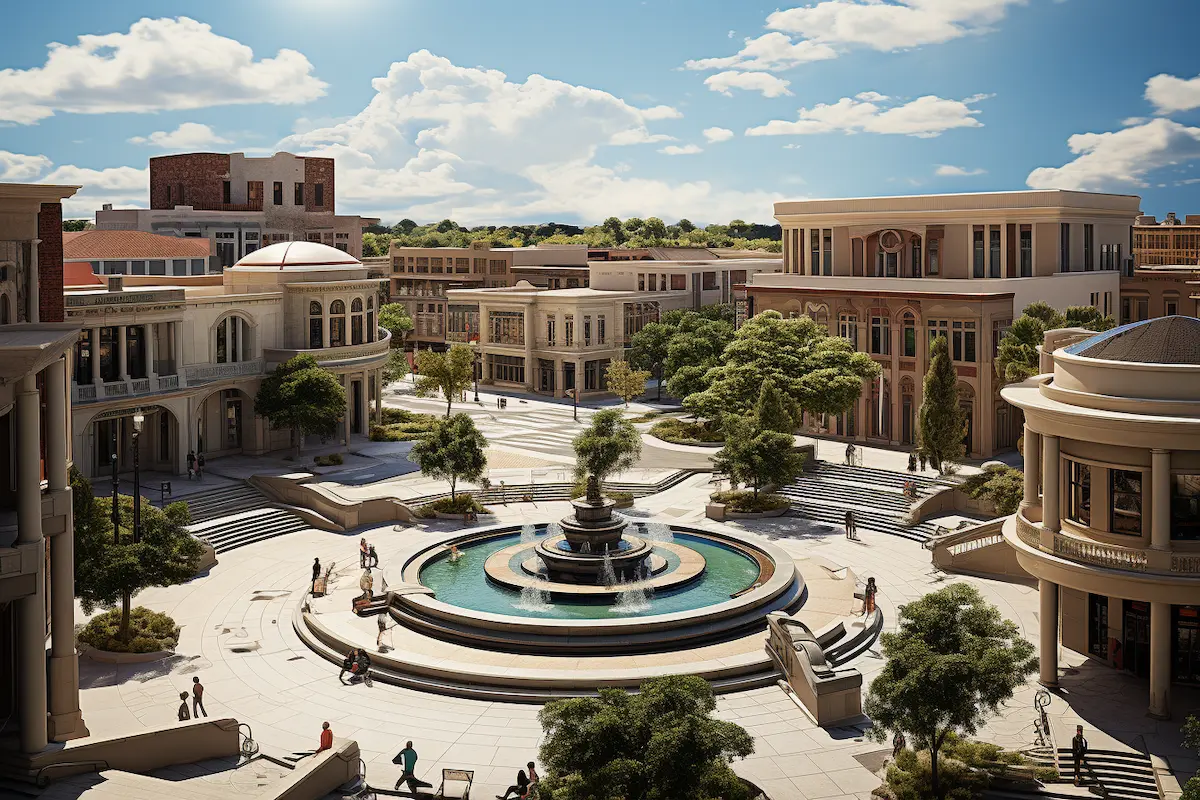 Best Things To Do in Sioux, Iowa
Nestled in the heart of the Midwest, Sioux City, Iowa, is a treasure trove of vibrant history, exciting entertainment, and beautiful natural scenery. Rich in cultural diversity and Midwestern hospitality, Sioux City offers visitors an eclectic mix of attractions that reflect its storied past and dynamic present. Whether you are an art aficionado, a history buff, a nature enthusiast, or a family looking for fun and educational outings, Sioux City's unique blend of attractions promises memorable experiences. Journey with us as we explore the numerous exciting places this charming city has to offer. From bustling downtown hotspots to serene nature reserves, prepare to discover the best of Sioux City through this all-encompassing guide.
Lewis and Clark Interpretive Center
For history buffs and curious minds alike, the Lewis and Clark Interpretive Center is a cornerstone of Sioux City's rich historical tapestry. The center is dedicated to commemorating the historic expedition of Lewis and Clark, and the invaluable contributions of their guide, Sacagawea.
The center is set within the sprawling Betty Strong Encounter Center complex, which also includes a tranquil riverside park - an ideal spot for a family picnic.
Visitors can immerse themselves in the expedition's history through engaging exhibits, interactive displays, and short films. Lifelike mannequins, along with authentic replicas of expedition artifacts, bring the stories of Lewis and Clark's exploratory journey to life.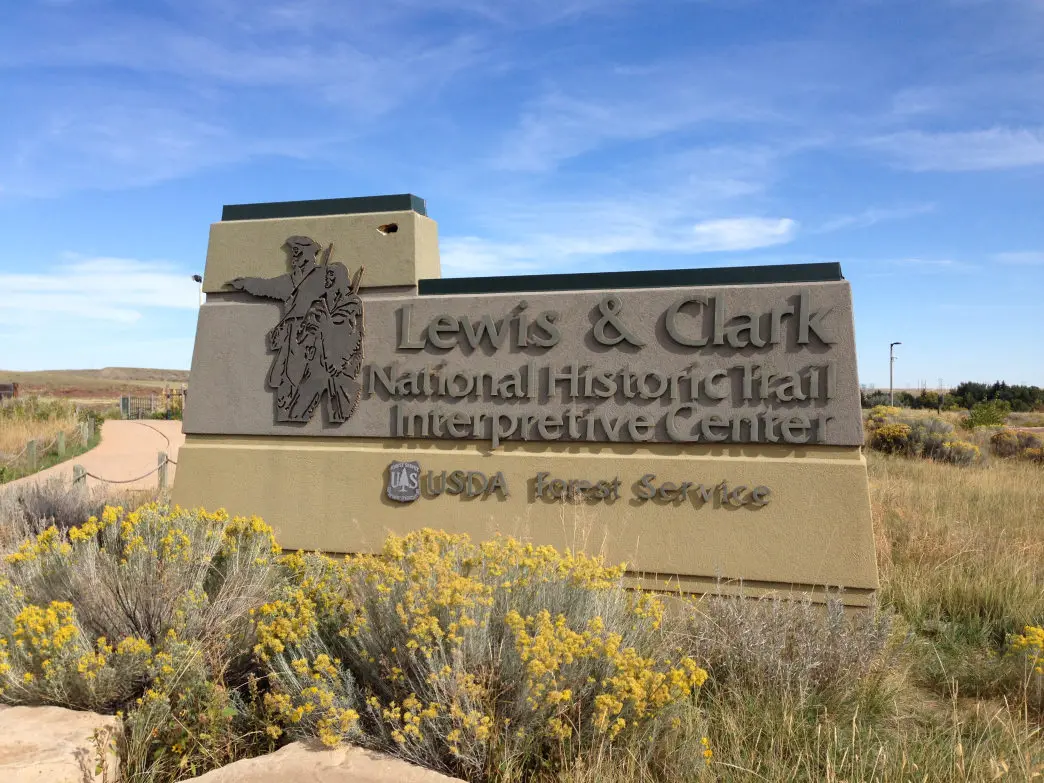 Sioux City Railroad Museum
Spend a day at the Sioux City Railroad Museum for an enlightening peek into the city's railroading past. This historic site, once the bustling Sioux City Engine Terminal, now serves as a museum dedicated to preserving and presenting the heritage of American railroading.
The museum boasts a collection of vintage locomotives and railcars, a re-created 1890s-era Sioux City streetscape, and a historic roundhouse. Visitors can explore the Railroad Mechanical Shop and peek into a Pullman Porters' Sleeping Car, learning about the lives of workers during the golden age of railroading.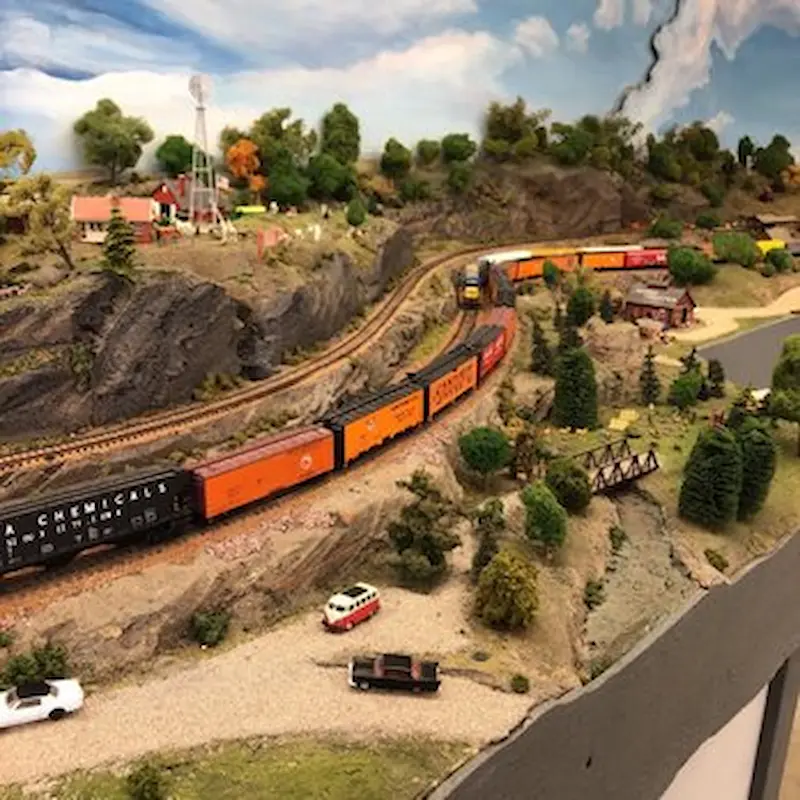 Interactive exhibits and engaging tours keep visitors of all ages entertained, while the vast outdoor area offers an idyllic setting for a leisurely stroll. If you're looking for an unusual but fascinating journey through history, the Sioux City Railroad Museum should be on your itinerary.
Parks to Unwind in Sioux City: An Oasis of Greenery Amidst Urban Life
Sioux City, Iowa, is home to several parks that offer a breath of fresh air and an opportunity to unwind in a natural setting. These parks range from expansive green areas to smaller neighborhood pockets, providing multiple options for outdoor relaxation.
Grandview Park is one of the largest parks in the city, and it's known for its bandshell where the popular Saturday in the Park festival is held annually. Its lush green fields, playgrounds, and walking trails make it a versatile spot for everyone from joggers to families looking for a day out.
Stone State Park is a must-visit for nature enthusiasts. Located in the Loess Hills, it offers hiking trails, picnic spots, and breathtaking views of the Big Sioux River. It's perfect for those looking for an active day out or even camping.
Chris Larsen Park, situated along the Missouri River, is another crowd-pleaser. It's particularly popular for its scenic walking and biking paths. The park also features public art, a playground, and a marina, making it an excellent location for a day of leisure.
Bacon Creek Park is a haven for water lovers, offering a serene lake surrounded by trees. Fishing, paddle boating, and picnicking by the lakeside are among the favorite activities here.
Cone Park caters to the adventurous spirits, especially during winters, with its tubing hills and ice-skating rinks. In warmer seasons, it transforms into a community space with playgrounds and open fields.
Adding to this list is Riverside Park, a unique blend of natural beauty and historical significance. Situated near the Big Sioux River, this park offers walking trails, picnic areas, and opportunities for bird watching. It's not just a place to unwind but also an educational journey, with historical markers and monuments adding context to the area's past.
In the hustle and bustle of city life, these parks serve as mini-retreats that offer a slice of tranquility and a dose of nature. Whether you're a local or just visiting Sioux City, take some time to relax and recharge in one of these beautiful parks.
Visit Fourth Street Historic District
The Fourth Street Historic District in Sioux City, Iowa, is a treasure trove of architectural and historical significance. This area captures the essence of Sioux City's past, featuring a rich tapestry of architectural styles that tell the story of the city's growth and development. One of the most striking elements of the Fourth Street Historic District is its collection of Romanesque-style buildings, which stand as testament to a period of architectural opulence.
The Romanesque style, characterized by its rounded arches, heavy stone construction, and intricate detailing, lends a sense of grandeur and timelessness to the area. This architectural form was popular in the late 19th and early 20th centuries, a time when Sioux City was rapidly expanding due to industrial growth and increased trade. The Romanesque structures in the Fourth Street Historic District often feature elaborate stonework, turret-like towers, and large, rounded windows, making them distinct landmarks amidst the variety of architectural styles present in the district.
But the area isn't solely defined by its architecture; it also serves as a hub of commercial and social activity. Over the years, many of the buildings have been repurposed to house boutiques, art galleries, restaurants, and other local businesses, bringing new life to these historic structures. This adaptive reuse preserves the historic integrity of the buildings while providing modern amenities, making the district a compelling blend of old and new.
The Fourth Street Historic District, with its Romanesque gems, offers both residents and tourists a chance to step back in time while enjoying the conveniences and cultural activities of contemporary life. It's a walkable, charming area that beautifully combines Sioux City's rich history with its evolving present.
Dorothy Pecaut Nature Center
Escape from the urban bustle and immerse yourself in the natural beauty of Sioux City at the Dorothy Pecaut Nature Center. This 1,500-acre woodland park and interpretive center provides a serene sanctuary for nature lovers.
The center features an array of informative exhibits about the region's geology, wildlife, and ecosystem. Explore hiking trails through oak forests and past scenic overlooks. Children will love the hands-on Discovery Forest and bird viewing areas.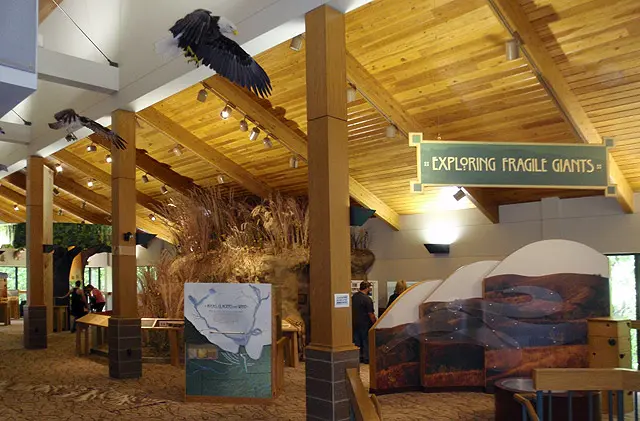 The Dorothy Pecaut Nature Center is also home to a variety of indigenous wildlife. From deer to a variety of bird species, nature's splendor is in full display. A trip here promises a peaceful retreat with an educational twist, perfect for families or solo travelers looking to unwind in nature's embrace.
Enjoy Brewing Goodness
Marto Brewing Company and Jackson Street Brewing are two notable establishments in Sioux City, Iowa, that have carved out distinct spaces in the burgeoning craft beer scene. Located in the heart of the city, both breweries offer more than just handcrafted beers; they serve as social hubs where community members and tourists can gather to enjoy good drinks and company.
Marto Brewing Company brings a modern, experimental flair to brewing, offering a rotating selection of beers that range from traditional ales to unique seasonal offerings. Their taproom is designed with both the casual drinker and the beer aficionado in mind, offering an inviting atmosphere where guests can unwind.
Just a short distance away, Jackson Street Brewing focuses on small-batch brewing, showcasing the intricacies of beer-making. Known for their dedication to quality, Jackson Brewing Co. is a cozy, intimate spot where each brew seems like a labor of love.
Though each brewery has its own unique appeal, they share the goal of elevating the Sioux City beer scene to new heights. Whether you're in the mood for a classic lager at Jackson Street Brewing or an adventurous new blend at Marto Brewing Co., these establishments offer something for everyone. Their presence enriches the city's culinary landscape, providing locals and visitors alike with the opportunity to explore diverse flavors and brewing techniques.
Palmer Candy
Indulge your sweet tooth with a visit to Palmer Candy, a staple of Sioux City since 1878. Famous for their Twin Bing candy bar, Palmer Candy provides a nostalgic and tasty journey through the city's confectionery history.
Visitors can explore the charmingly vintage candy shop filled with a wide array of sweets. From chocolates to taffies, there is a sweet treat for every preference. Don't miss the opportunity to try their specialty Bing bars - a cherry nougat covered in a mix of chocolate and crushed peanuts.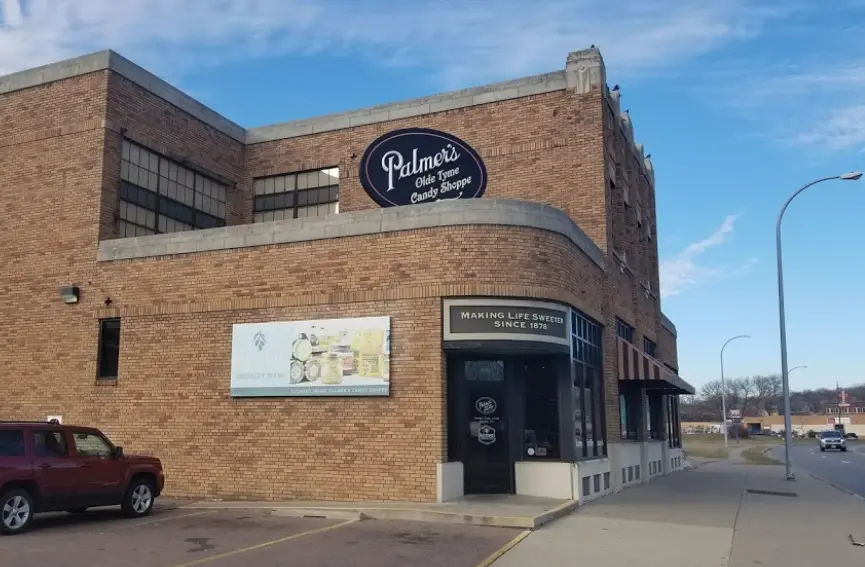 Apart from its sweet offerings, Palmer Candy provides a glimpse into a family-owned business that has been part of Sioux City's fabric for over a century. It is a delightful stop for the young and the young.
Riverside Park
Riverside Park, located on the banks of the Big Sioux River, is an ideal spot for leisurely walks, picnics, and outdoor games. Covering 120 acres, the park offers plenty of space for relaxation and recreation amidst scenic landscapes.
Whether you want to enjoy a round of disc golf on the park's expansive course, partake in a game of softball on one of the many diamonds, or simply stroll along the riverside trail, Riverside Park provides diverse recreational opportunities. The park also features a children's play area, making it a fantastic family-friendly destination. Enjoying a day in Riverside Park is a perfect way to unwind and experience Sioux City's natural beauty.

Trinity Heights
Trinity Heights in Sioux City, Iowa, is more than just a park or a garden—it's a spiritual retreat that draws visitors with its serene atmosphere and religious significance. Located on a sprawling 14-acre campus, this sanctuary is a blend of art, faith, and natural beauty, featuring life-size sculptures and lush, manicured gardens.
Perhaps the most iconic feature of Trinity Heights is the towering, 33-foot-tall stainless steel statue of the Immaculate Heart of Mary Queen of Peace. This Huge Church, visible from afar, acts as a beacon, inviting visitors to explore the deeper religious elements of the sanctuary. Alongside this statue, the location also features a 30-foot-tall wooden statue of the Sacred Heart of Jesus, providing another focal point for prayer and reflection.
Trinity Heights is not limited to these colossal statues; it also houses a replica of the Last Supper and offers various prayer spots, including the Way of the Saints—a pathway lined with smaller statues of saints, where visitors can walk and meditate. The St. Joseph Center Museum is another highlight, with its collection of religious art and artifacts.
Whether you're on a spiritual journey, interested in religious art, or simply looking for a peaceful setting, Trinity Heights offers a unique blend of faith-based inspiration and natural tranquility. With its combination of religious monuments, tranquil gardens, and thoughtful design, it serves as both a tourist attraction and a place of pilgrimage for those seeking spiritual enrichment.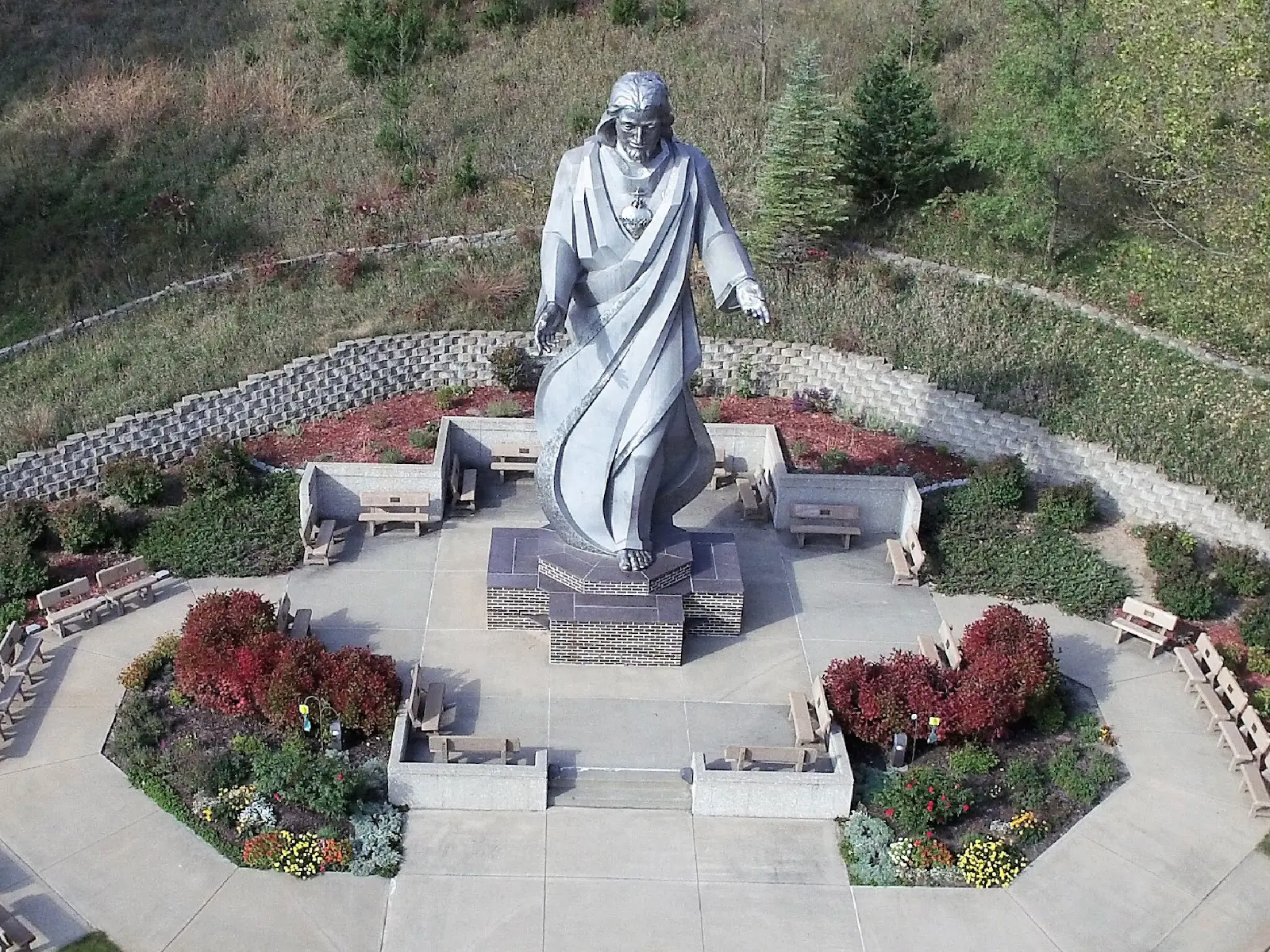 Chief War Eagle Monument
Perched high on a bluff overlooking the junction of the Missouri and Floyd Rivers, the Chief War Eagle Monument commemorates the Yankton Sioux leader known for his peaceful relations with white settlers. The monument offers a fantastic viewpoint, providing stunning panoramic views of Sioux City and the surrounding area.
Aside from its historical significance, the monument is also a wonderful place to soak in the natural beauty of Sioux City. The spot is especially popular during sunrise and sunset, when the sky's hues provide a stunning backdrop to the monument. Paying a visit to the Chief War Eagle Monument is a great way to appreciate Sioux City's history and natural beauty in one fell swoop.
Sergeant Floyd Monument
The Sergeant Floyd Monument in Sioux City, Iowa, is a significant historical landmark that honors Charles Floyd, the only member of the Lewis and Clark Expedition to die during the journey. Situated near the Missouri River, the monument is an obelisk that stands at 100 feet tall and is listed as a National Historic Landmark. Floyd was a young U.S. Army sergeant who perished due to what is believed to have been acute appendicitis in 1804. The monument, built in 1901, was one of the first four sites in the United States to be designated as a National Historic Landmark, achieving this status in 1960.
The monument serves as both a tribute to Sergeant Floyd and as a tangible connection to the history of westward expansion in America. The Lewis and Clark Expedition, officially named the Corps of Discovery, was instrumental in exploring the newly acquired Louisiana Purchase, and Floyd's death is a somber reminder of the risks and sacrifices involved in these pioneering journeys. Today, the monument attracts history buffs, tourists, and students alike who come to pay their respects and learn about this pivotal period in American history.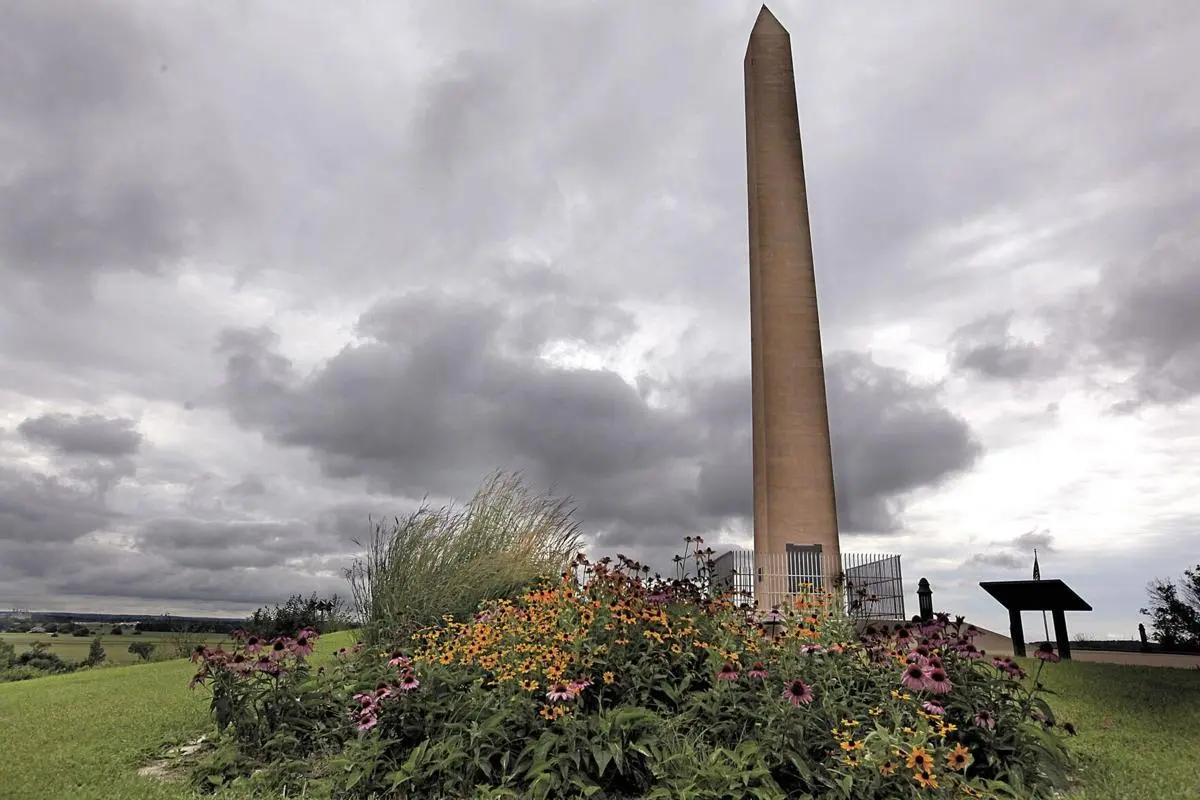 Visit McCook Lake
McCook Lake is not directly in Sioux City but is located in North Sioux City, South Dakota, near the Iowa border and is only a short drive from Sioux City, Iowa. This deep lake serves as a natural oasis in a region that is otherwise characterized by its agricultural landscapes and industrial influences. Surrounded by tree-lined shores and residential areas, McCook Lake offers a tranquil setting for a variety of outdoor activities such as boating, fishing, and water skiing. The lake is home to a diverse array of fish species including bass, crappie, and catfish, making it a popular destination for local anglers. Additionally, the lake has boat ramps and docks, providing easy water access for enthusiasts of all kinds. As part of the greater Sioux City Metropolitan Area, McCook Lake represents an accessible escape from urban life. It's a local treasure that blends the serenity of nature with the convenience of proximity to a bustling city, offering a unique blend of recreational and relaxation opportunities.
Visit Hard Rock Hotel and Casino
Situated in downtown Sioux City, the Hard Rock Hotel and Casino is a vibrant hub of entertainment and luxury. This lively location isn't just for avid gamblers; it offers a unique mix of classic and contemporary entertainment that will appeal to various tastes.
Inside, you'll find a world-class casino with a vast selection of games, from slot machines to table games. The décor pays homage to rock 'n roll icons, with an impressive array of memorabilia adorning the walls. Beyond gambling, Hard Rock Sioux City regularly hosts live music from both local and international acts, bringing in some of the hottest talents in the industry.
The hotel itself offers luxurious rooms with modern amenities, perfect for a restful night's sleep after a day of exploring the city or a night of dancing to live music. The on-site dining options include a fine dining restaurant, a casual diner, and a buffet, ensuring every palate is catered to. Whether you're seeking excitement, relaxation, or a bit of both, the Hard Rock Hotel and Casino is a must-visit location in Sioux City.
Anderson Dance Pavilion
If you're looking to enjoy a mix of culture, entertainment, and fantastic river views, the Anderson Dance Pavilion should be high on your list. Situated within Chris Larsen Park, the pavilion is an epicenter of cultural and community events in Sioux City.
The pavilion serves as an excellent stage for outdoor concerts, plays, and festivals throughout the year. Even when there aren't any events happening, it's a lovely place to sit, relax, and enjoy the views of the Missouri River. Unsurprisingly, with its stunning views and lively events, the Anderson Dance Pavilion has earned a spot as a must-visit location in Sioux City.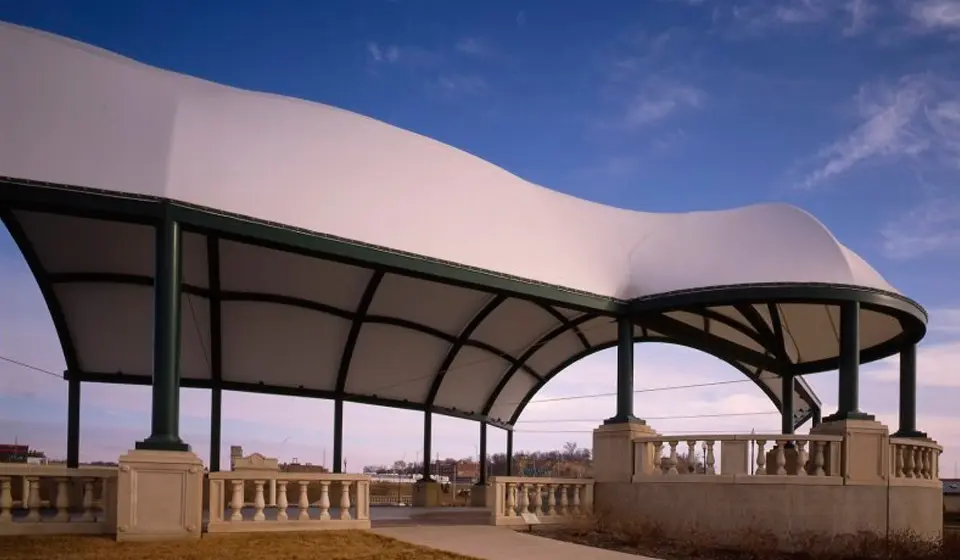 Jolly Time Museum and Koated Kernels Shop
Visit the Jolly Time Museum and Koated Kernels Shop for a delightful and unique experience. The museum pays tribute to Jolly Time Popcorn, a company that has been a part of Sioux City's history for over 100 years.
Take a walk through popcorn history, exploring fascinating exhibits of vintage packaging, antique popping machines, and interesting tidbits about the popcorn industry. And don't leave without visiting the Koated Kernels Shop, where you can treat yourself to a wide variety of flavored popcorns. A trip to the Jolly Time Museum and Koated Kernels Shop provides a charmingly quirky taste of Sioux City's local history.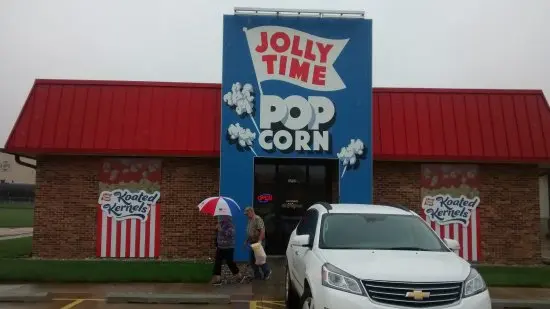 Sioux City Art Center
A paradise for art enthusiasts, the Sioux City Art Center showcases an impressive collection of both local and national pieces. Located in the heart of downtown Sioux City, this three-story gallery hosts a range of exhibitions throughout the year, featuring works from contemporary to traditional styles.
The center's permanent collection houses over 1,000 pieces, including an extensive collection of Grant Wood lithographs. Visitors can also explore the Gilchrist Learning Center, which offers a wide variety of classes for both children and adults. The Sioux City Art Center is not just a gallery; it's a community for creatives and a vibrant testament to the city's cultural scene.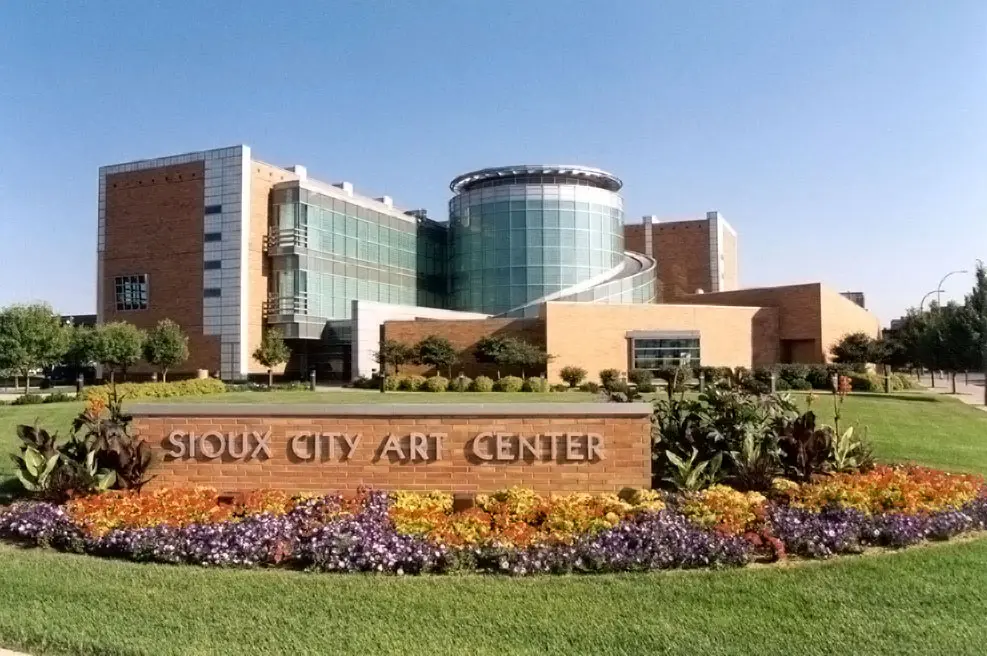 Take your Kids to LaunchPAD Children's Museum
LaunchPAD Children's Museum in Sioux City, Iowa, is a gem in the community, offering an interactive, educational playground for children and families. Situated in downtown Sioux City, the museum provides a dynamic environment where learning and play intersect. Its hands-on exhibits cover a wide range of subjects, from science and technology to arts and culture, all designed to stimulate young minds and encourage curiosity.
The museum aims to make education an engaging experience, breaking away from traditional, passive learning methods. Through imaginative play, problem-solving activities, and collaborative exhibits, children gain practical knowledge and skills that serve them well beyond the museum walls. From water play areas to construction zones, the variety of exhibits cater to children of all ages and interests.
In a region where educational resources may be limited, especially in the realm of interactive science and technology learning, LaunchPAD Children's Museum serves as an invaluable asset. For local families, as well as visitors from the greater Sioux City area and beyond, it is a go-to destination for enriching, educational fun. Its impact on the community aligns perfectly with the growth and revitalization that Sioux City has been experiencing, making it not just a place for individual learning, but also a cornerstone for community development.
Orpheum Theatre
For lovers of the performing arts, a visit to the Orpheum Theatre is a must. This beautifully restored theatre dates back to 1927 and is a shining example of lavish Beaux-Arts architecture. Over the years, the theatre has played host to vaudeville acts, silent films, and even a few Broadway shows.
Today, the Orpheum Theatre's lineup is just as eclectic, offering everything from dramatic plays and musical performances to stand-up comedy shows and dance troupes. From the striking decor to the high-quality performances, the Orpheum Theatre offers visitors a chance to experience Sioux City's thriving arts scene in a truly unique setting.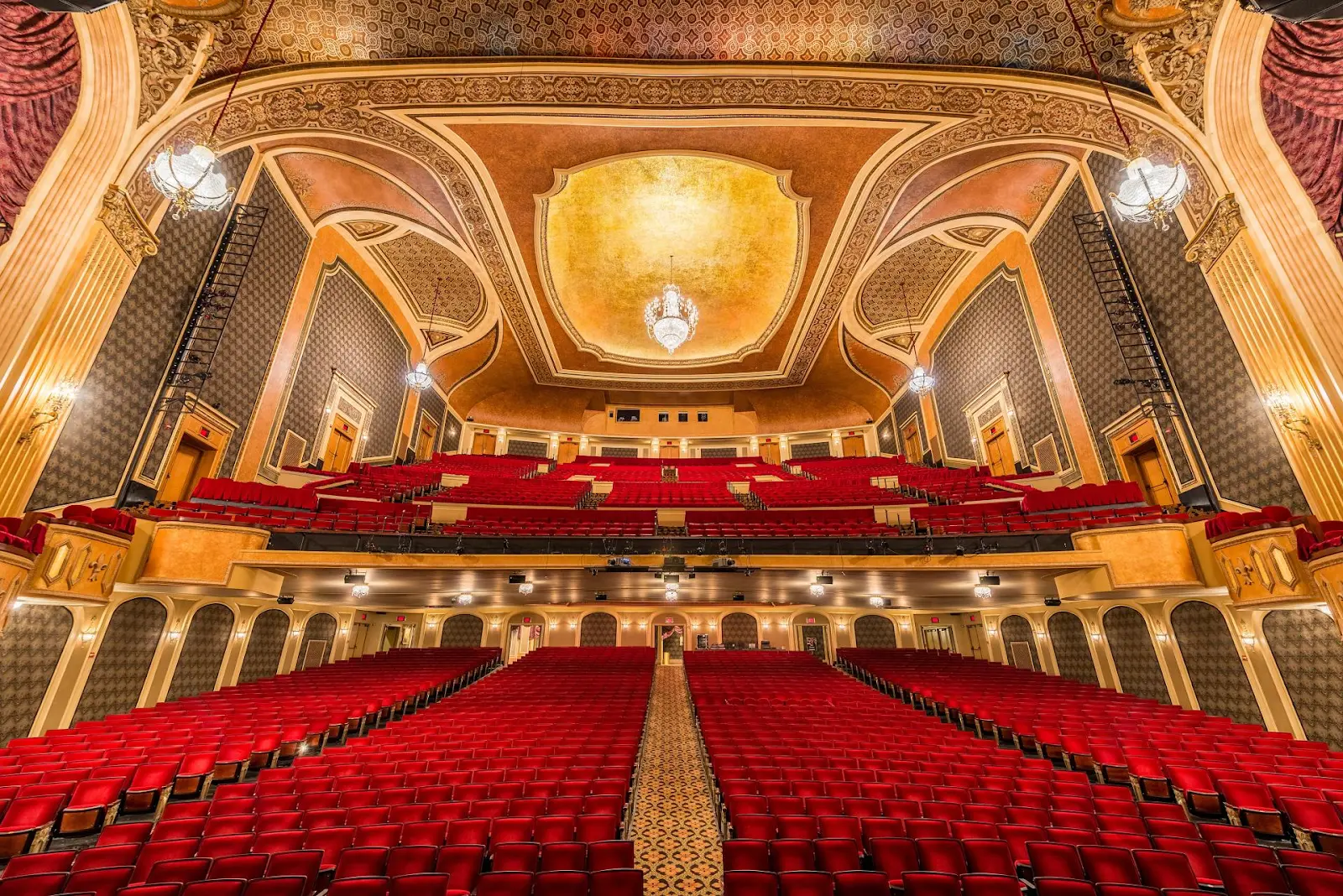 America Museum of Aviation and Transportation
A trip to Sioux City would not be complete without a visit to the America Museum of Aviation and Transportation. The museum offers educational opportunities  at the evolution of transportation and aviation through a variety of informative exhibits.
Visitors can explore a variety of vintage aircraft, including a FedEx Boeing 727, and learn about the history of aviation and its impact on society. The museum also showcases an array of vintage vehicles and locomotives, offering a fascinating glimpse into transportation's past. The America Museum of Aviation and Transportation is a captivating experience for history buffs, aviation enthusiasts, and curious minds alike.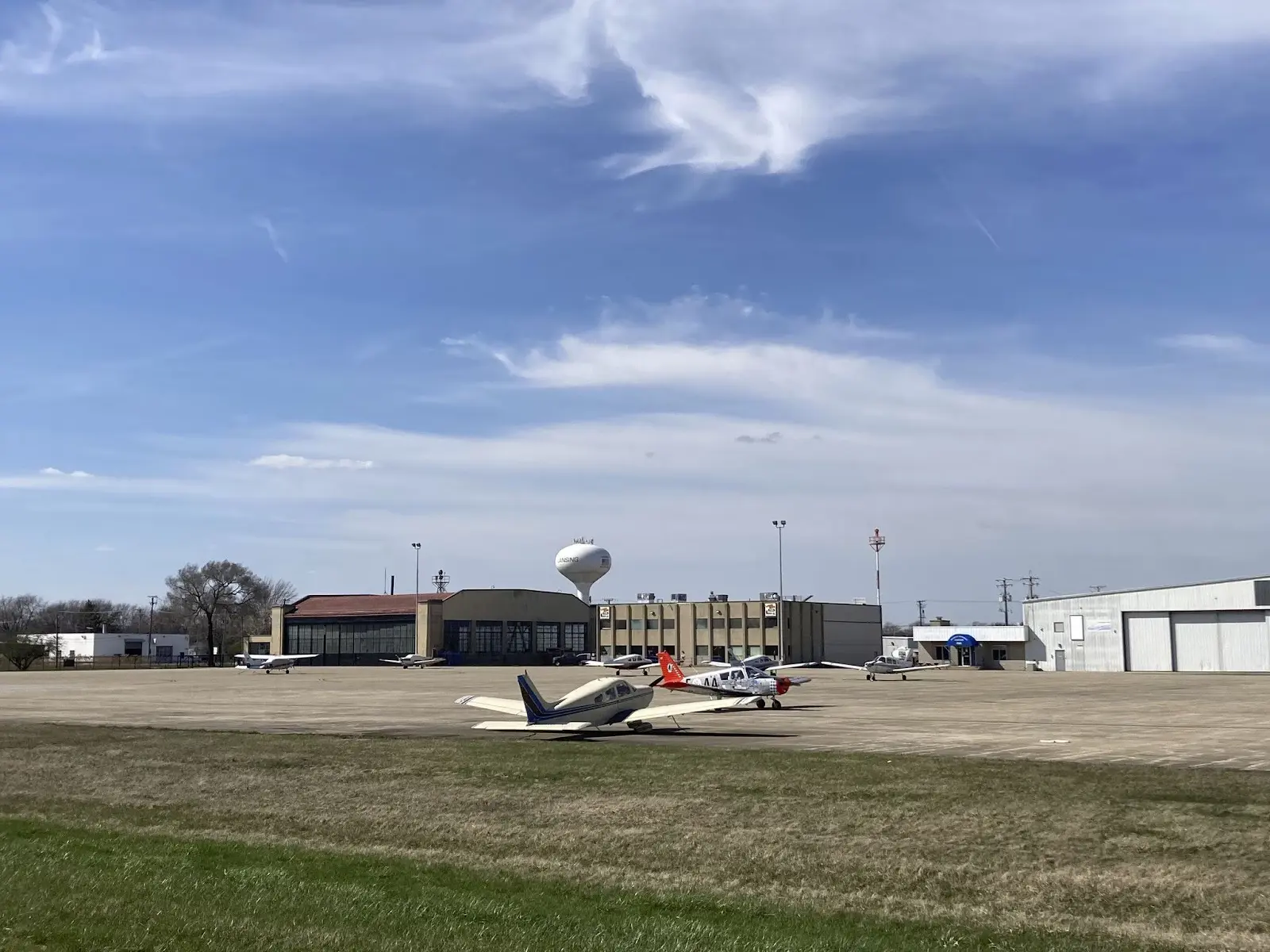 Conclusion
From bustling casinos to serene nature retreats, from historical landmarks to modern entertainment centers, Sioux City, Iowa, truly has something for everyone. It's a city where the past and the present coexist harmoniously, and where every corner has a story to tell. Whether you're a history enthusiast, an art lover, a foodie, or just a traveler seeking new experiences, Sioux City awaits with open arms and a myriad of adventures. So, pack your bags and get ready to explore, enjoy, and experience the dynamic charm of this unique Midwest city. One visit is all it takes to understand why Sioux City remains a beloved destination for tourists worldwide.
FAQ
What is Sioux City known for?
Sioux City is known for its historical landmarks, vibrant arts scene, and natural beauty. It is home to significant attractions like the Lewis and Clark Interpretive Center, Hard Rock Hotel and Casino, and the Sergeant Floyd Monument.
What can I do in Sioux City with kids?
Sioux City offers many family-friendly activities. Kids will enjoy exploring the Dorothy Pecaut Nature Center, learning about history at the Sioux City Railroad Museum, or indulging their sweet tooth at Palmer Candy.
What outdoor activities can be enjoyed in Sioux City?
Sioux City boasts numerous outdoor attractions. Riverside Park offers disc golf, trails for walking, and picnic areas. The Dorothy Pecaut Nature Center provides hiking trails, wildlife viewing, and a hands-on Discovery Forest for kids.
Are there any cultural attractions in Sioux City?
Yes, Sioux City has a rich cultural scene. The Sioux City Art Center and the Orpheum Theatre are must-visit spots for culture enthusiasts, hosting a variety of exhibitions, performances, and educational programs.
Where can I learn about Sioux City's history?
Sioux City's history can be explored in places like the Lewis and Clark Interpretive Center, the Sergeant Floyd Monument, the Chief War Eagle Monument, and the Sioux City Railroad Museum. Each offers unique insights into different facets of the city's past.
Are there any unique attractions in Sioux City?
Absolutely! The Jolly Time Museum and Koated Kernels Shop provides a fun, popcorn-themed history lesson, while the America Museum of Aviation and Transportation offers a unique look into the evolution of aviation and transport.