15 Things To Do in Abilene, Texas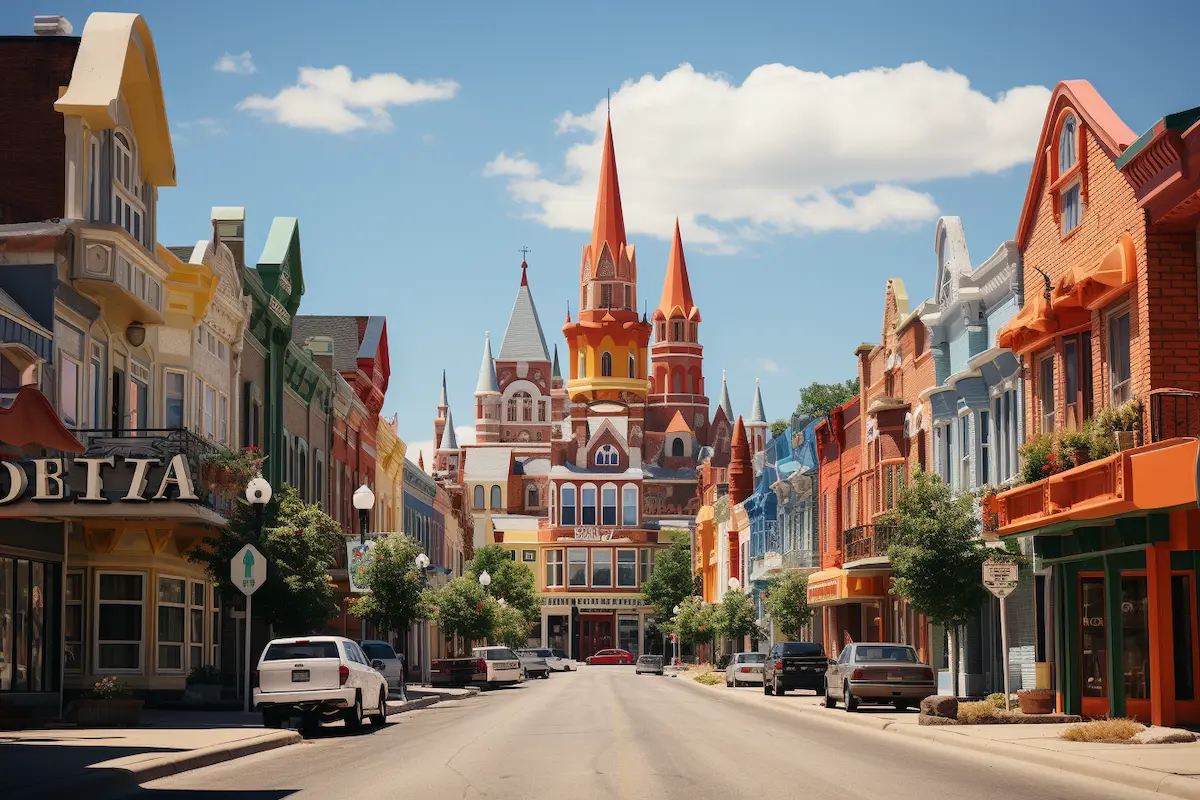 Best Things To Do in Abilene, Texas
Welcome to Abilene, Texas—a city that blends a rich historical past with a vibrant present and a promising future. Known for its friendly residents, scenic landscapes, and a plethora of attractions, Abilene truly encapsulates the heart of Texas.  
From stunning architectural landmarks like the historic Swenson House to the lush landscapes of Grover Nelson Park, from the lively Prime Time Family Entertainment Center to the tranquil shores of Lake Lytle, Abilene is a treasure trove of experiences waiting to be explored. As we journey through this city's captivating attractions, you'll see why Abilene is a must-visit destination in the Lone Star State.
Grover Nelson Park
Nestled in the heart of Abilene, Texas, is a natural gem, Grover Nelson Park. A paradise for both wildlife enthusiasts and those seeking tranquil leisure time, the park spans over an impressive 80 acres, offering myriad activities to entertain its visitors. Picnic enthusiasts will delight in the well-maintained areas set aside specifically for outdoor meals, and the beautiful pond creates a serene backdrop for relaxation or quiet reflection.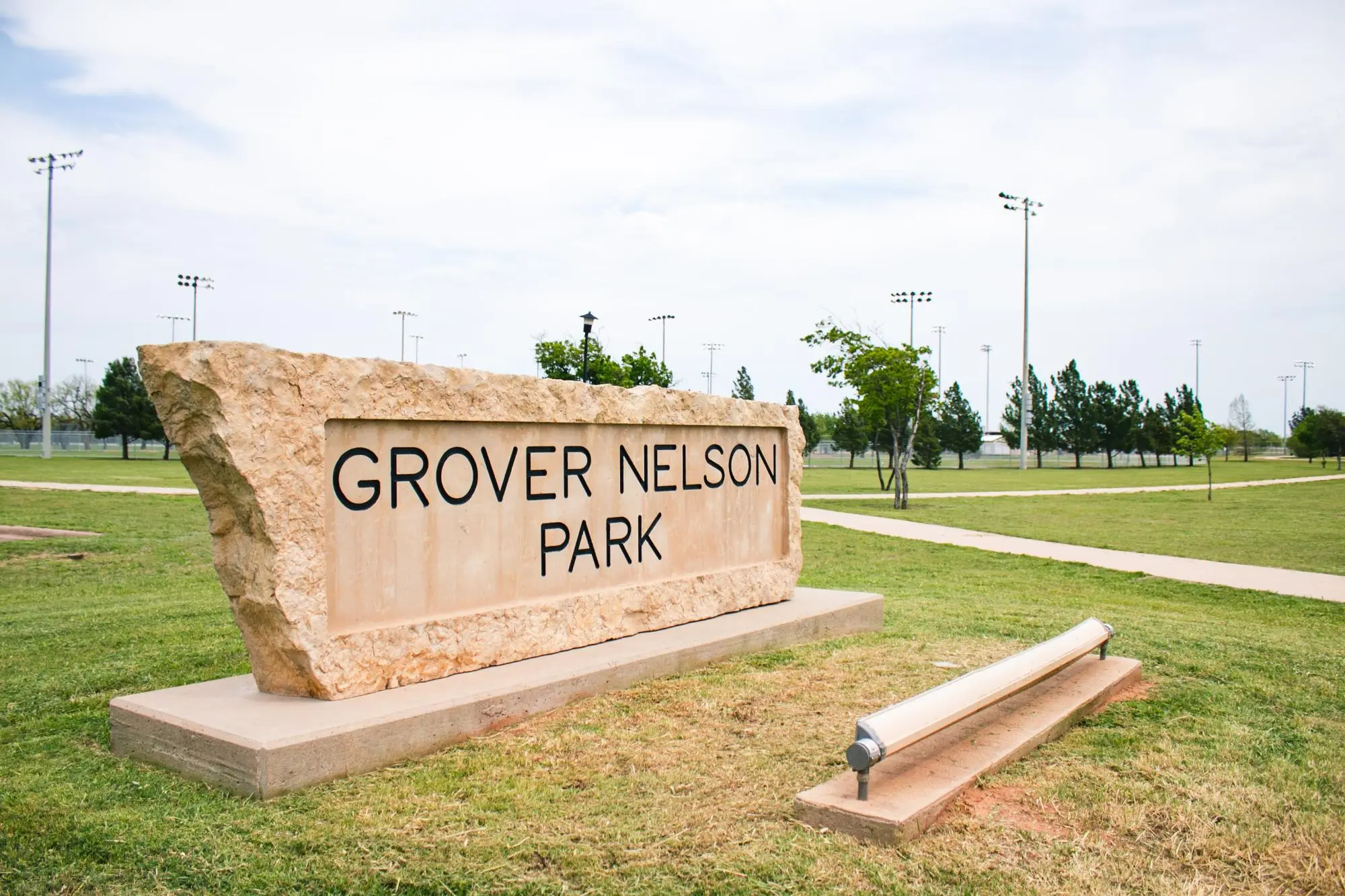 Children will love the park's Small Animal Zoo, home to an array of charming and interesting animals. A variety of indigenous birds call this park home, providing birdwatchers with plenty to marvel at. The park also boasts an excellent disc golf course for the more athletically inclined visitors. Furthermore, you can hike along the well-marked trails, each unveiling the park's diverse flora and fauna. With the wide array of recreational opportunities and the tranquil beauty of nature, Grover Nelson Park is a must-visit destination in Abilene.
Frontier Texas
Step into the annals of history at Frontier Texas, a premier heritage museum in downtown Abilene. It brilliantly utilizes technology to take visitors on an unforgettable journey into the Western Frontier of the 19th century. With immersive exhibits and a fascinating range of artifacts, Frontier Texas is an essential stop for history buffs and curious minds alike.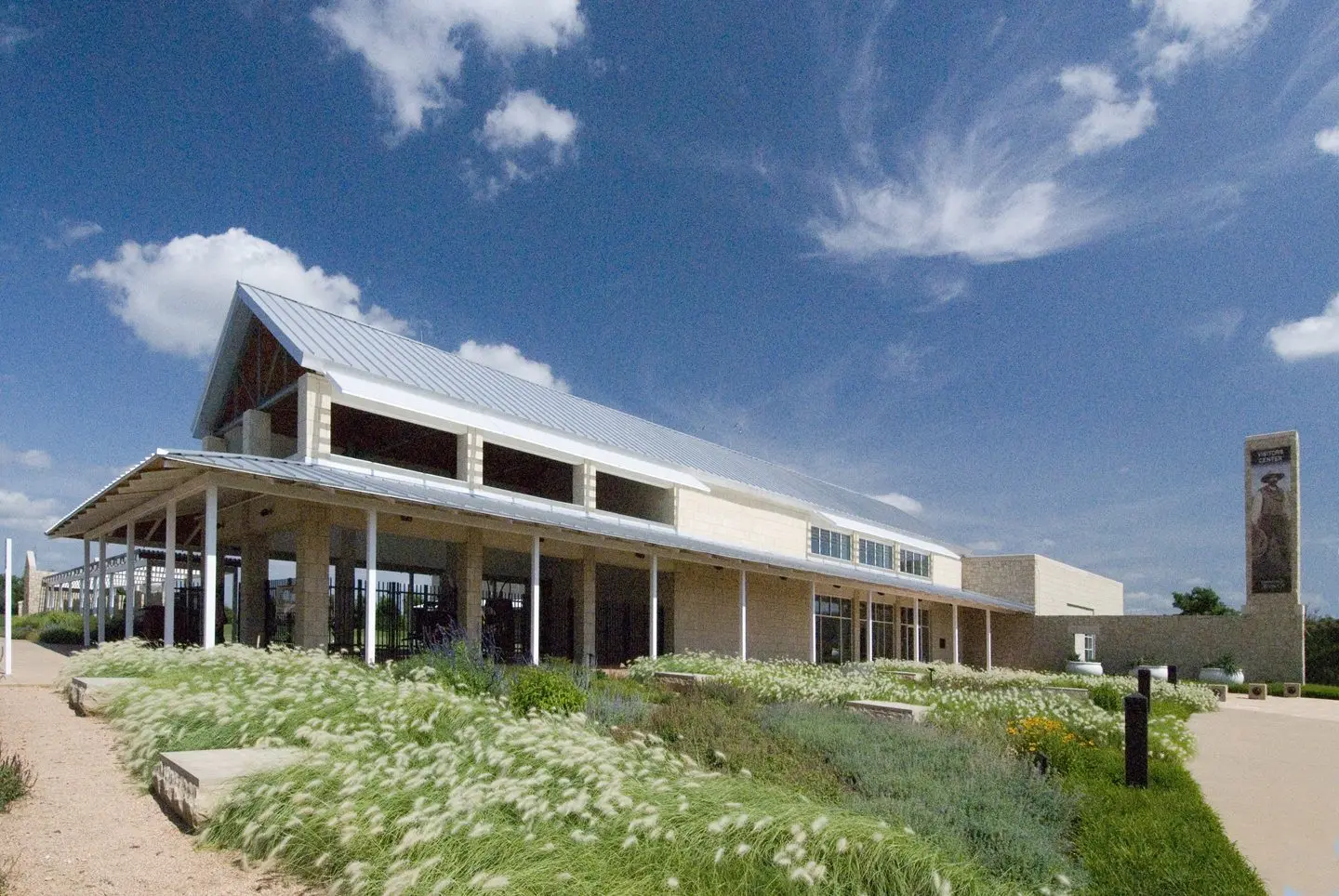 The museum offers interactive displays, which make the stories of early settlers, cattle drivers, and Native Americans come to life. The multimedia presentations offer a unique and comprehensive glimpse into the region's history, making it not just an educational experience, but a thrilling adventure.
PrimeTime Family Entertainment Center
Family vacations in Abilene should include a visit to the PrimeTime Family Entertainment Center. This all-encompassing complex has an eclectic mix of activities to satisfy every member of the family. The entertainment options seem endless, from ten-pin bowling to mini-golf, go-karting to laser tag.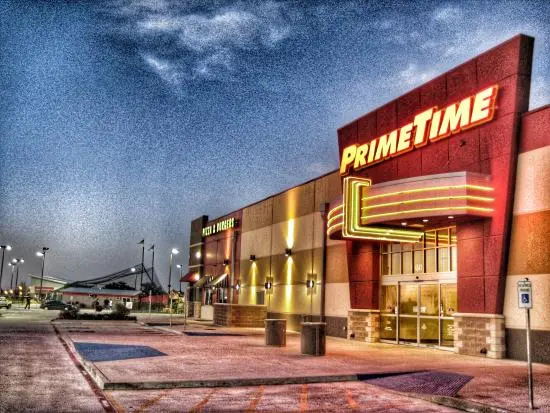 Take a competitive edge in the arcade section with over a hundred games or test your aiming skills in the state-of-the-art laser tag arena. For those looking for a more relaxed experience, the mini-golf course offers a fun yet calming challenge. And if you're hungry after all the action, the center houses a full-service restaurant offering delicious meals to replenish your energy. With so much to offer, PrimeTime Family Entertainment Center is a must-visit when in Abilene.
Adamson-Spalding Storybook Garden
Tucked within the vibrant grounds of the Abilene Convention Center, the Adamson-Spalding Storybook Garden offers a unique and charming escape into the world of children's literature. The garden celebrates the work of authors and illustrators who have contributed to the Children's Art & Literary Festival over the years.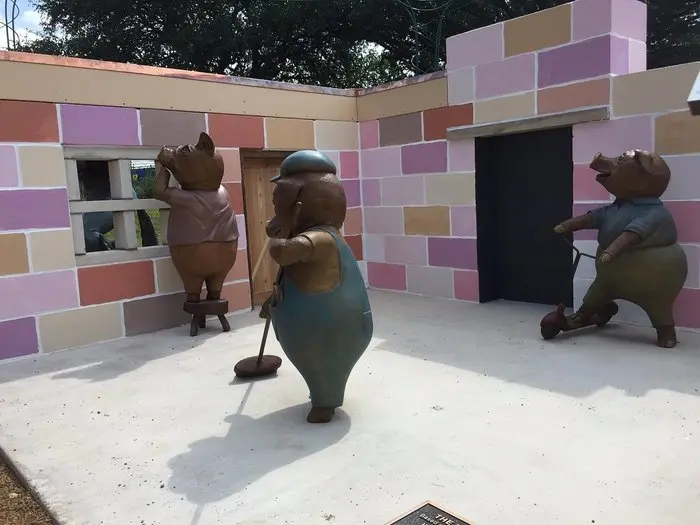 A stroll in the Storybook Garden is like a walk through your favorite storybook pages. Lifelike bronze sculptures of beloved characters populate the garden, creating an enchanting atmosphere. The area serves as a perfect backdrop for family photos and offers plenty of space for children to frolic and play. The garden also hosts various educational events and activities that further promote the joy of reading and storytelling among young visitors. A trip to the Adamson-Spalding Storybook Garden will surely awaken the child in you.
Barrington Plantation
The Barrington Plantation offers an authentic glimpse into Texas's past. As the family home of Anson Jones, the last President of the Republic of Texas, the plantation stands as a well-preserved testament to early Texas living. The guided tour provides an in-depth look into Jones's life, the history of the plantation, and the lifestyle of the period.
The plantation, meticulously restored to its original state, allows you to truly experience how life was in the mid-19th century. The staff, dressed in period costumes, demonstrates typical daily activities such as cotton ginning, blacksmithing, and food preservation. The beauty and tranquillity of the surrounding gardens add to the historic charm.
Tour the Historic Grace Museum
Visitors with an affinity for history and culture will find the Grace Museum an absolute treat. Housed in a beautifully restored 1909 hotel, the museum is a significant architectural landmark in downtown Abilene. It hosts three distinct museums under one roof: the Abilene Fine Arts Museum, the Abilene Historical Museum, and the Children's Museum.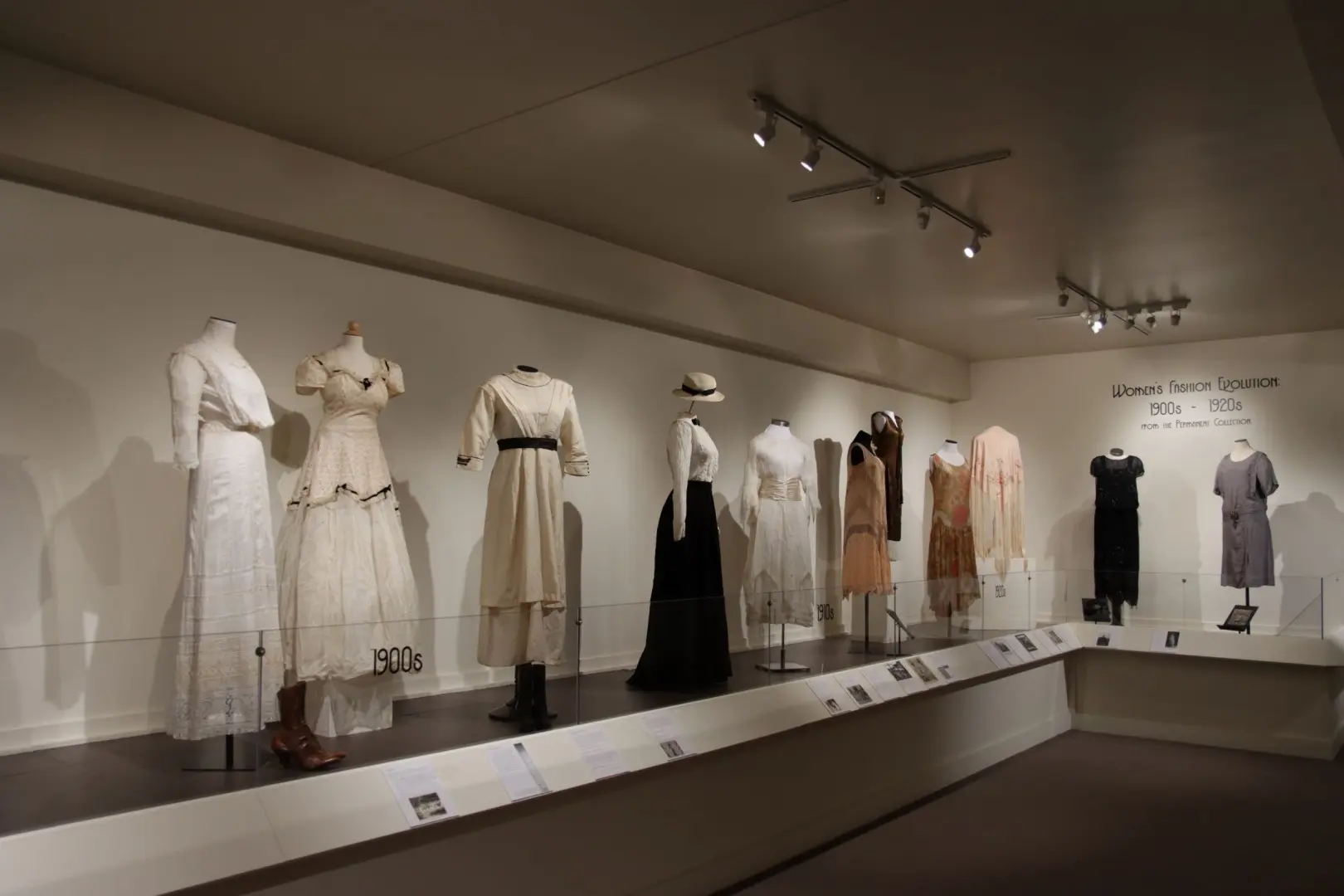 The Grace Museum offers a wide array of exhibits that cater to diverse interests. The fine art gallery houses a captivating collection of American art, while the historical museum gives a fascinating insight into the life and times of early Abilene. The children's section is a haven for young explorers, with hands-on exhibits and engaging activities.
Beat the Texas Heat at Lake Abilene
When temperatures rise in Texas, there's no better way to cool down than by heading to Lake Abilene. Nestled within the sprawling Abilene State Park, this serene lake offers a tranquil retreat from city life. From fishing and boating to swimming and picnicking by the water's edge, there are numerous ways to enjoy the sun-kissed Texas days here.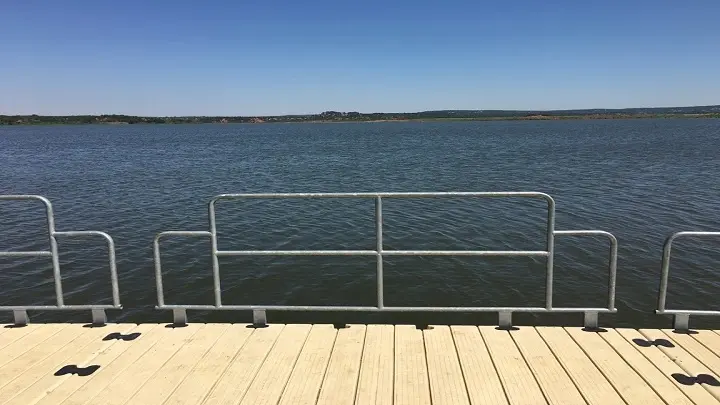 A plethora of wildlife, including various bird species, can often be spotted by keen-eyed visitors. Camping sites by the lake provide an idyllic setting for an overnight stay under the stars.
Go on a Safari Ride in the Depths of the Abilene Zoo
An exciting world of wildlife awaits you at the Abilene Zoo. Home to over 1,000 animals representing more than 250 species, the zoo offers a unique adventure right in the heart of Abilene. The Safari Express Train Ride is a crowd favorite, providing an intimate encounter with various animals as it traverses through the zoo.
From towering giraffes to playful monkeys, graceful flamingos to powerful lions, you'll witness a spectrum of creatures in well-maintained habitats that mirror their natural surroundings. The zoo also hosts interactive sessions, enabling visitors to learn more about the fascinating animal kingdom. A trip to the Abilene Zoo promises an unforgettable adventure for all ages.
Visit the Jacob's Dream Sculpture
One of Abilene's most significant artistic treasures, the Jacob's Dream Sculpture, is a must-visit for art enthusiasts and cultural explorers. Located in the picturesque surroundings of Abilene Christian University, this stunning bronze artwork by artist Jack Maxwell captures the biblical story of Jacob's dream of a ladder to heaven.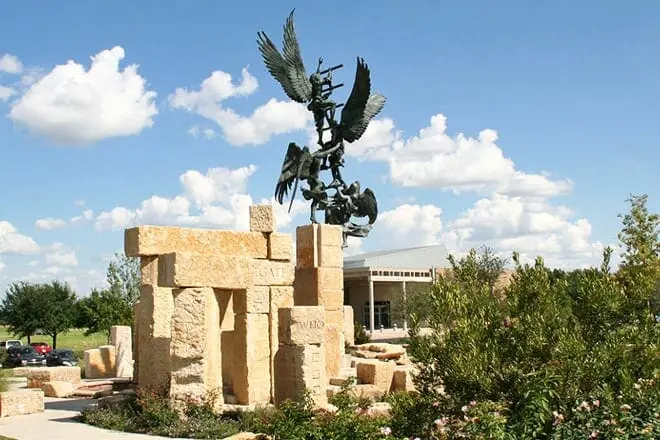 The impressive sculpture, with angels ascending and descending, invites viewers to engage in a moment of quiet contemplation. At night, cleverly placed lights add an ethereal quality to the artwork. A visit to the Jacob's Dream Sculpture offers a delightful blend of art, history, and spirituality.
Play a Round of Mini-Golf at Play Faire Park
Offering a whimsical blend of nostalgia and fun, Play Faire Park has been a favorite amongst locals and tourists since 1947. This family-friendly locale is one of the oldest mini-golf courses in Texas. Its classic two 18-hole courses provide the perfect setting for friendly competition amongst friends and family.
The park, adorned with vibrant murals and quirky decorations, adds to the charm of the vintage-style mini-golf experience. Besides mini-golf, the park hosts live music events, providing a lively ambiance for visitors. Whether you're a golf enthusiast or just looking for a fun-filled day out, Play Faire Park delivers on all fronts.
Go Back in Time at the 12th Armored Division Memorial Museum
A hidden gem in Abilene is the 12th Armored Division Memorial Museum. This museum offers an immersive exploration of World War II history, specifically focusing on the brave soldiers of the 12th Armored Division. With an impressive collection of over 5,000 artifacts including authentic uniforms, weapons, photographs, and personal accounts, the museum brings history to life.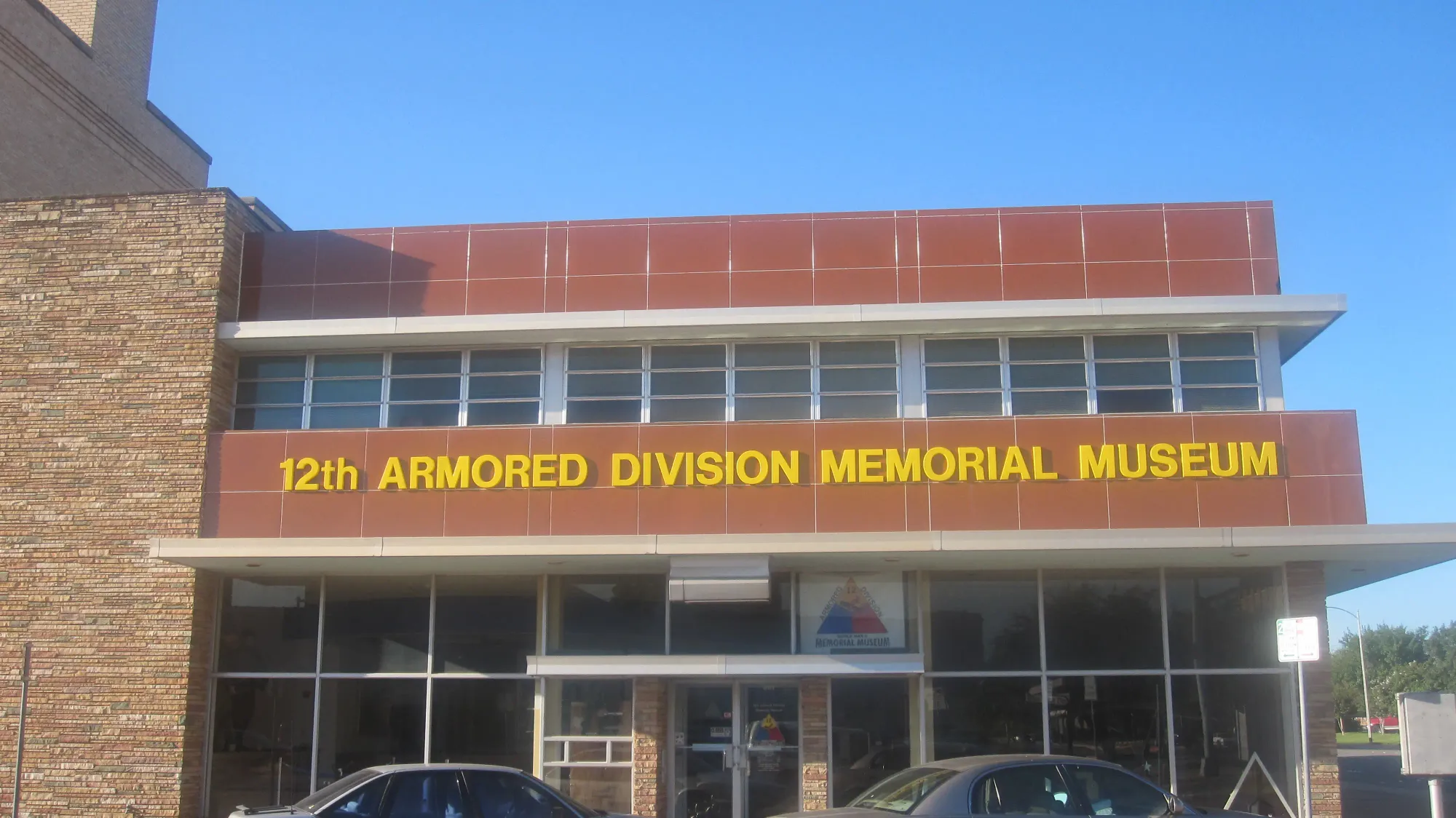 Visitors can take a guided tour or browse the exhibits independently, each telling a unique story of courage and resilience. Interactive displays and dioramas further enhance the learning experience. Whether you're a history enthusiast or a curious traveler, the 12th Armored Division Memorial Museum offers an insightful and deeply moving journey into the past.
Go Boating at Lake Lytle
If you're in the mood for some aquatic adventure, head to Lake Lytle. Situated just a short drive from Abilene, the lake offers a serene setting for various water-based activities. Visitors can rent a boat for a relaxing day on the water, try their hand at fishing, or simply enjoy the stunning lakeside scenery.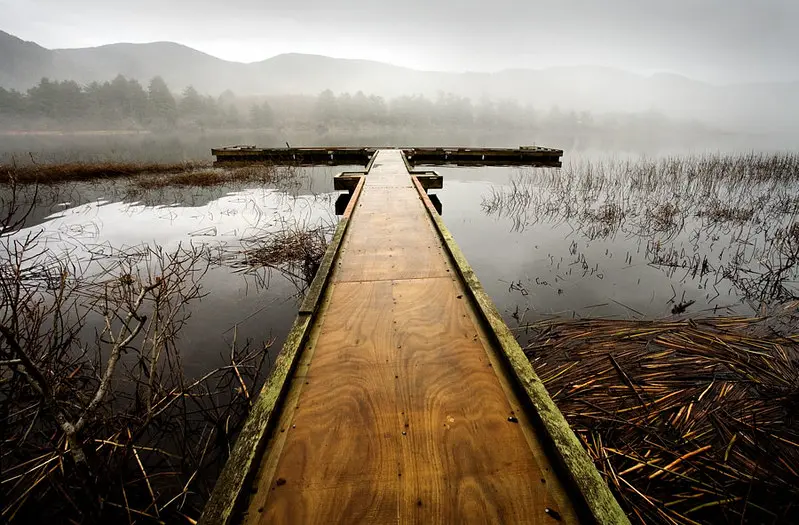 The lake's calm waters make it ideal for boating, and its abundant fish population is sure to delight fishing enthusiasts. Picnic spots dot the lakeshore, making it perfect for a family outing. A day at Lake Lytle promises plenty of fun, relaxation, and a touch of adventure.
Visit the Expo Center of Taylor County
For a thrilling spectacle, head to the Expo Center of Taylor County to watch a live Monster Truck Show. These events are a staple of Texas entertainment and are sure to provide an adrenaline rush. Massive trucks with roaring engines perform high-flying stunts, navigating tough terrains, and crushing smaller vehicles beneath their colossal wheels.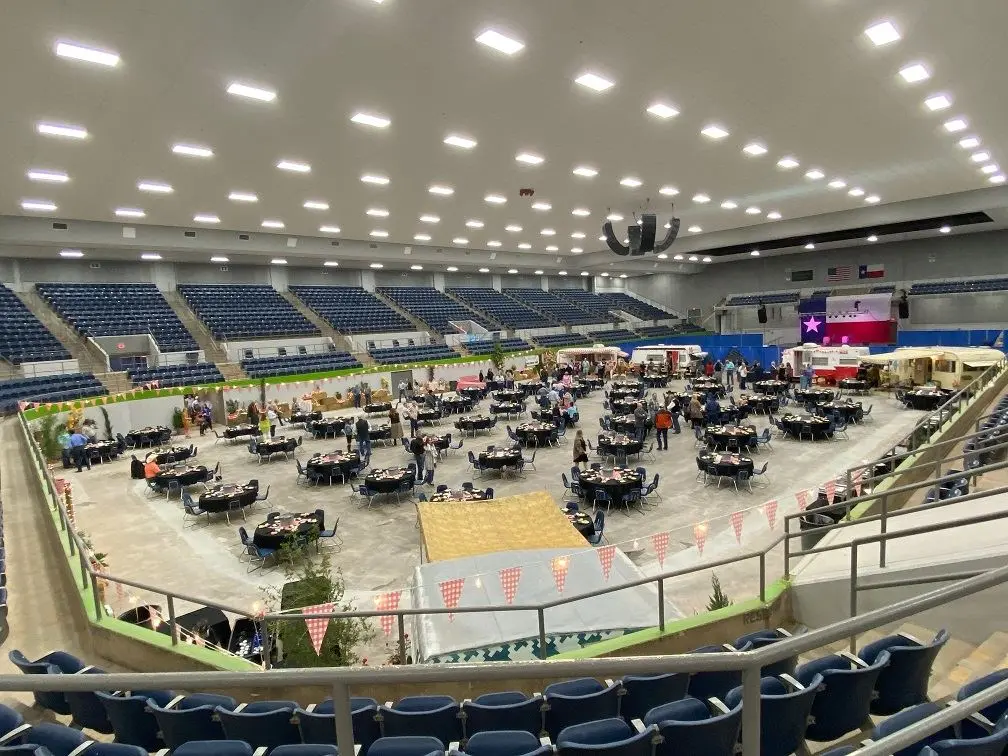 The atmosphere in the stadium is electric, with spectators of all ages cheering on their favorite trucks and drivers. From gravity-defying jumps to heart-stopping crashes, these shows deliver non-stop action and excitement. A visit to a Monster Truck Show is a guaranteed high-octane experience.
Discovery Center Creation Museum
The Discovery Center Creation Museum in Abilene provides an alternative perspective on the origins of life. The museum's exhibits explore the biblical account of creation, with a focus on providing scientific evidence to support these views.

Featuring multimedia presentations, interactive displays, and fascinating artifacts, the museum aims to engage and educate visitors about the Bible's teachings on creation and Earth's history. The dinosaur exhibit, complete with life-size models, is particularly popular with younger guests. A visit to the Discovery Center Creation Museum offers a unique, thought-provoking experience for visitors of all beliefs.
Marvel at the Architecture and Interior of Swenson House
Step into the pages of history at the Swenson House, a stunning example of early 20th-century architecture. Built in 1910, the house stands as a testament to Abilene's rich heritage. Visitors can marvel at the intricate woodwork, beautiful stained glass windows, and lavish furnishings that adorn the house.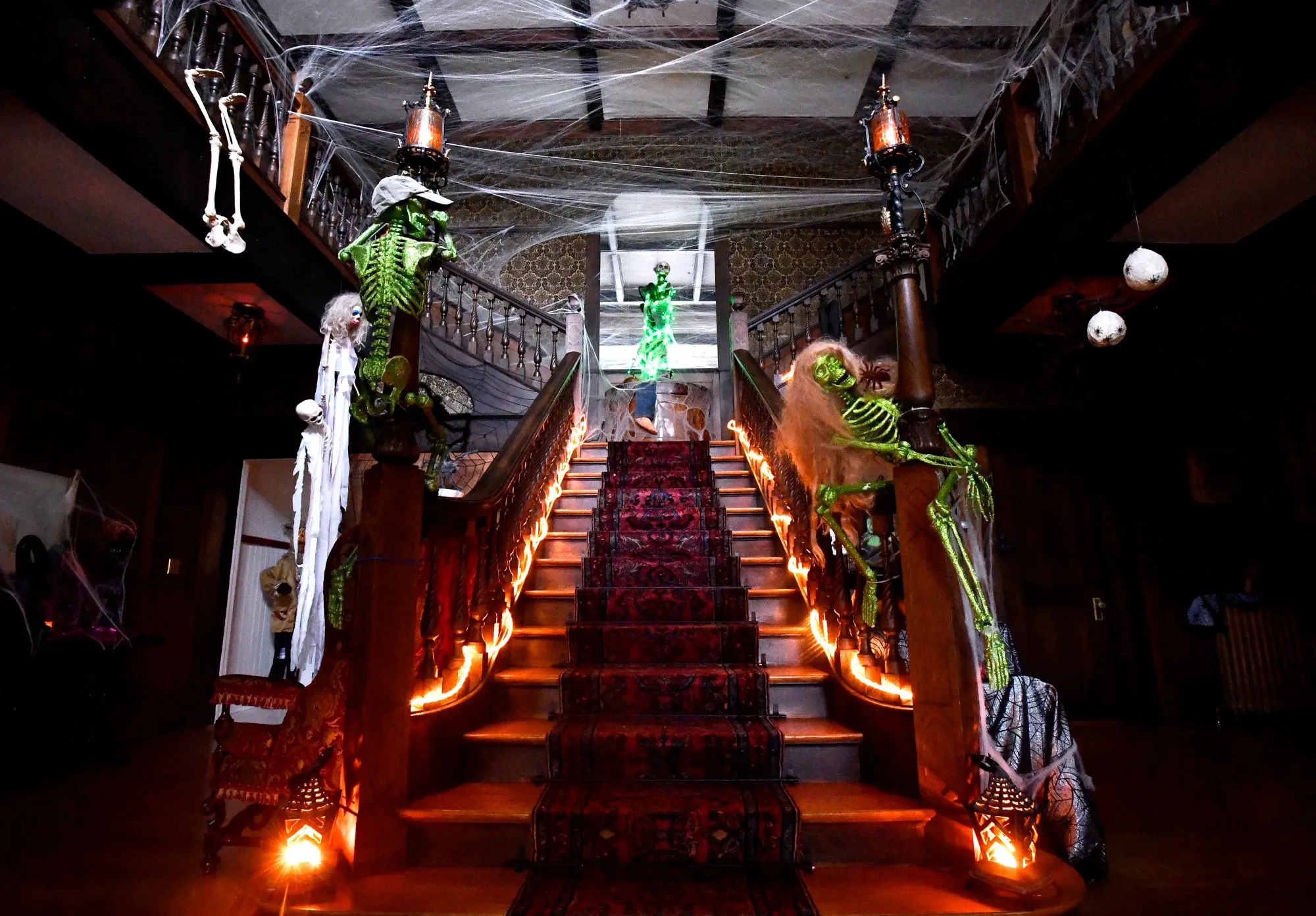 Guided tours provide insights into the history of the house and the Swenson family who resided there. Special events such as tea parties and holiday celebrations add to the charm of this historic residence. The Swenson House isn't just a building; it's a window into Abilene's past and a must-visit for architecture and history enthusiasts.
Conclusion
Abilene, Texas, truly is a city with something for everyone. Its rich history and vibrant culture shine through in the many attractions that it has to offer. Whether it's marveling at the stunning Jacob's Dream Sculpture, diving into the depths of history at the 12th Armored Division Memorial Museum, or enjoying a fun-filled day at the PrimeTime Family Entertainment Center, the range of activities is bound to please all travelers. A visit to Abilene will leave you enriched, entertained, and eager to return to explore even more.
Frequently Asked Questions
What is the best time to visit Abilene, Texas?
The best time to visit Abilene is during the spring (March-May) and fall (September-November) when the weather is mild and comfortable for outdoor activities. However, the city offers attractions that can be enjoyed year-round.
How can I get around in Abilene?
Abilene is well-connected with various modes of transport. CityLink operates public bus services throughout the city. However, having a car can be convenient for exploring the city at your own pace.
What family-friendly activities are there in Abilene?
Abilene offers numerous family-friendly attractions, such as the Abilene Zoo, PrimeTime Family Entertainment Center, and the Discovery Center Creation Museum. Play Faire Park is another great place for families, offering mini-golf and live music.
Are there any unique museums to visit in Abilene?
Yes, Abilene is home to several unique museums. The 12th Armored Division Memorial Museum provides a deep dive into World War II history, while the Discovery Center Creation Museum presents a biblical account of creation. The Grace Museum houses art and historical exhibits, and Frontier Texas offers an interactive journey into the Western Frontier.
Where can I enjoy nature in Abilene?
Grover Nelson Park is a popular spot for outdoor enthusiasts. It features a duck pond, picnic areas, and a small animal zoo. Lake Lytle and Lake Abilene are excellent for water-based activities and camping. The Adamson-Spalding Storybook Garden offers a charming retreat with its life-size bronze sculptures and lush greenery.