15 Best Things To Do in Paducah, Kentucky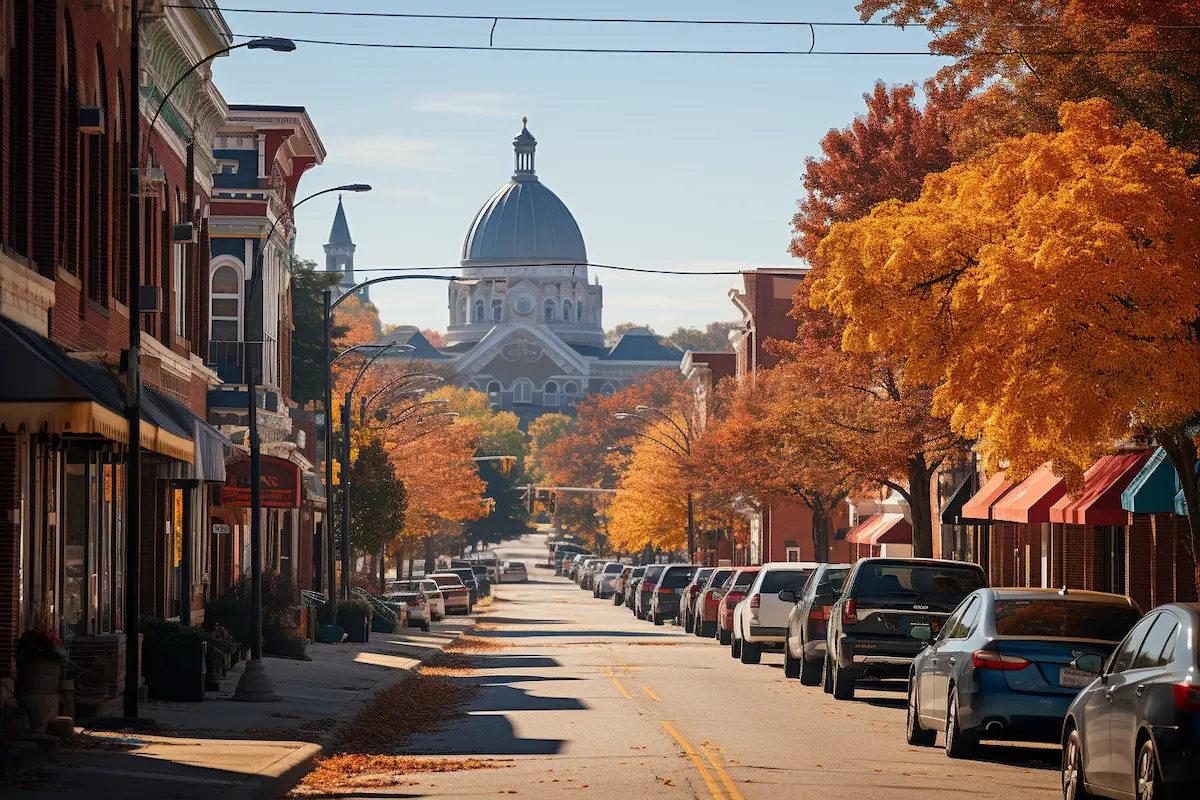 Things To Do in Paducah, Kentucky
Need an idea of an amazing under-the-radar city in the United States? Paducah definitely fits the description. This city brims with southern charm, cultural vitality, and history on every corner. From its vibrant Lower Town Arts District, filled with local artisans and unique shopping opportunities, to the awe-inspiring floodwall murals that narrate the town's rich history, Paducah is a visual feast for the culturally curious. Let us explore the top 15 places to visit when you are in this city.
Whitehaven Welcome Center
Upon arrival, make your first stop at the Whitehaven Welcome Center. This restored, classical revival-style mansion is an alluring introduction to Paducah and doubles as an interstate rest area. Listed in the National Register of Historic Places, Whitehaven provides a unique setting to gather information about Paducah and the wider Kentucky region, and to appreciate some exquisite 19th-century architecture.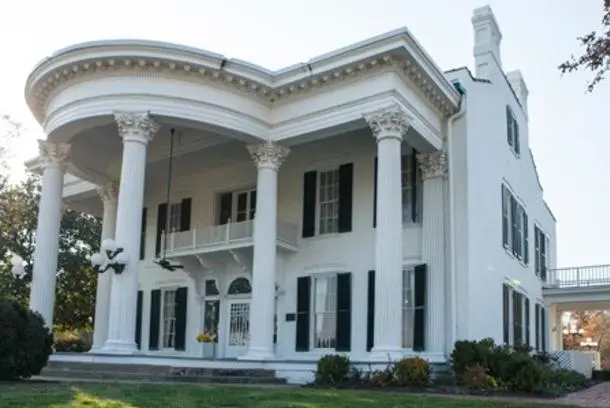 Learn About Kentucky Spirits
After you've gotten your bearings, it's time to dive into some local culture. Kentucky is known for its bourbon, and Paducah is no exception. A visit to the Silent Brigade Distillery downtown offers an interactive experience, where you can learn about the intricate bourbon-making process. This family-run distillery handcrafts small batches of spirits, offering guided tastings that illustrate the dedication and heart they put into each drop.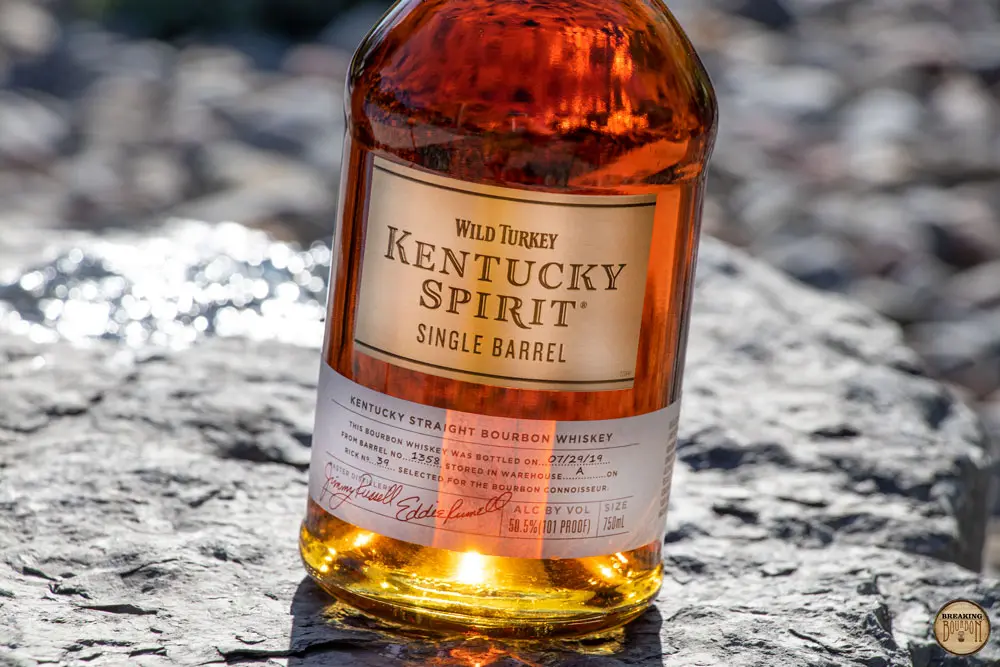 Paducah Wall to Wall Murals
You've rested, tasted, and eaten - now it's time for some sightseeing. And what better place to start than the city's riverfront? Along the floodwall, you'll find the Paducah Wall-to-Wall murals. These vibrant paintings depict the city's history and heritage, with over 50 murals by renowned artist Robert Dafford. It's an open-air gallery that tells a story of the past in the heart of the present.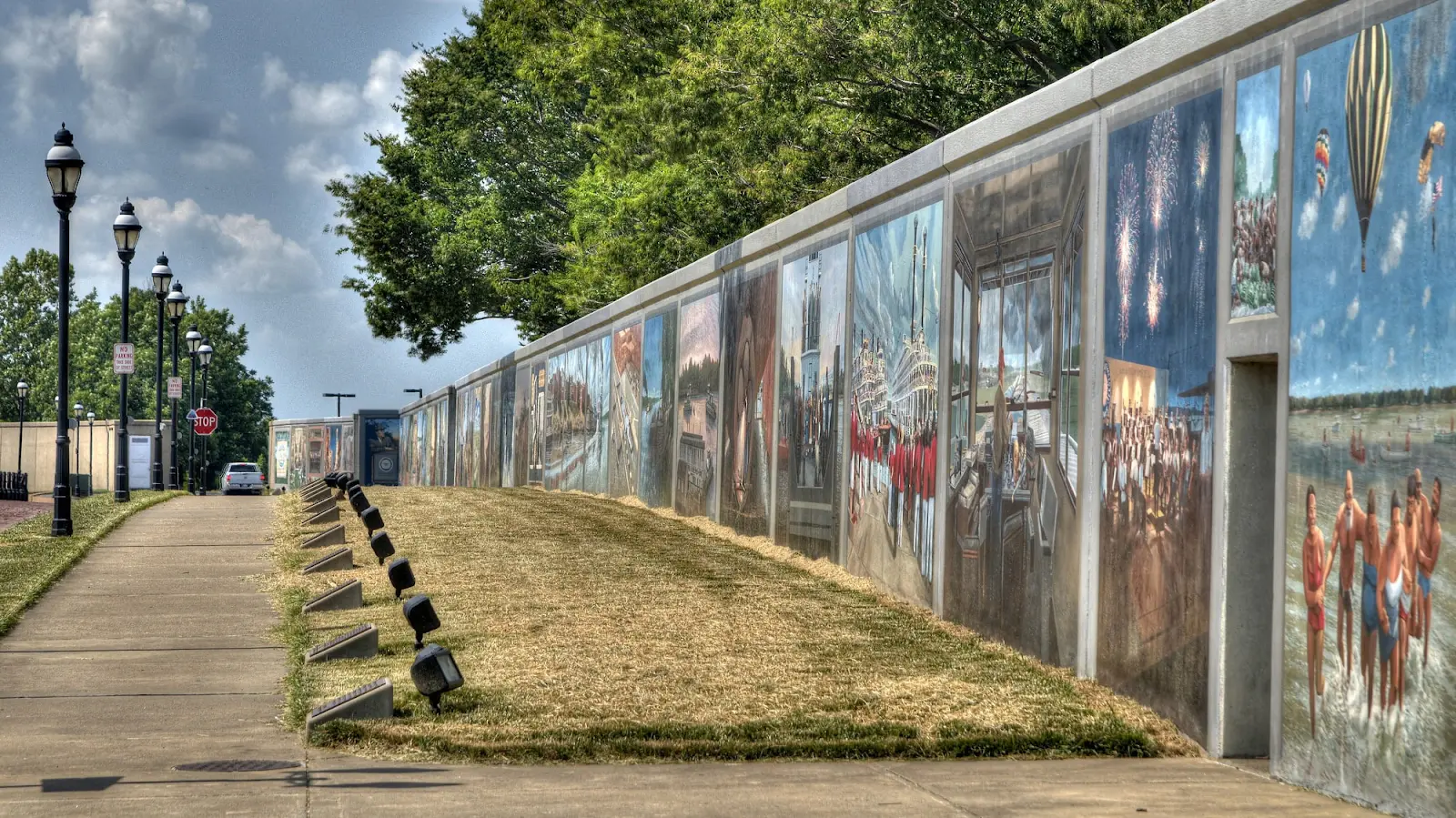 Visit Dry Ground Brewing Company
As the day winds down, head to the Dry Ground Brewing Company. Located in an old Coca-Cola bottling plant, this local brewery is steeped in history and offers a wide selection of unique craft beers. Try a flight of their brews and relax in the warm, inviting atmosphere. It's a fitting place to reflect on a day well spent.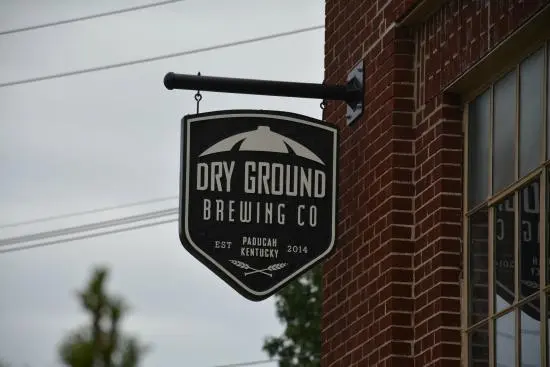 Shawnee National Forest
If you have time for an excursion, Shawnee National Forest is an outdoor enthusiast's paradise, just a short drive from Paducah. The forest offers countless trails, beautiful wildlife, and breathtaking rock formations. Whether you enjoy hiking, bird watching, or just soaking up the serenity of nature, Shawnee National Forest provides a refreshing retreat.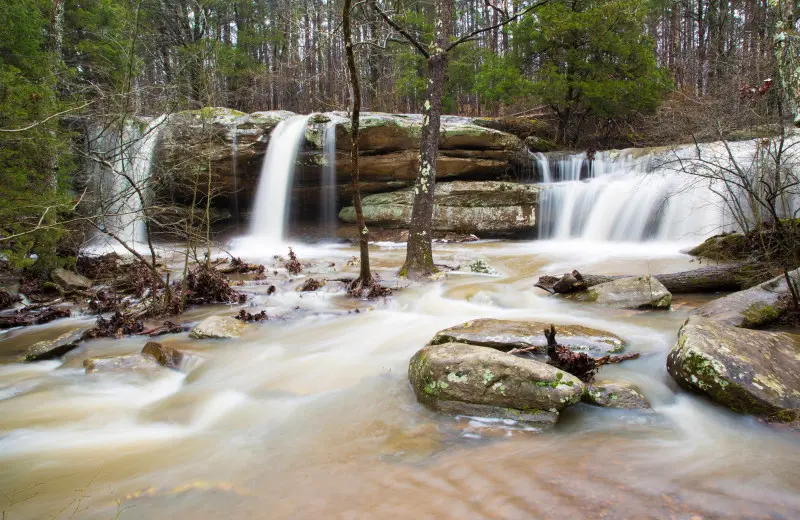 Explore the National Quilt Museum
If you're visiting Paducah, you absolutely must make a stop at the National Quilt Museum. This isn't just a simple exhibit of blankets, but a vibrant art gallery that showcases the exquisite craftsmanship and intricate designs that make quilting a beloved art form. With over 600 quilts rotating through the collection annually, the pieces you'll see are the crème de la crème of quiltmaking, as each one is a winner from the annual American Quilter's Society Show. Regardless of whether you're a quilting enthusiast or just an art lover, the complexity, creativity, and colors on display at the National Quilt Museum are sure to inspire and impress.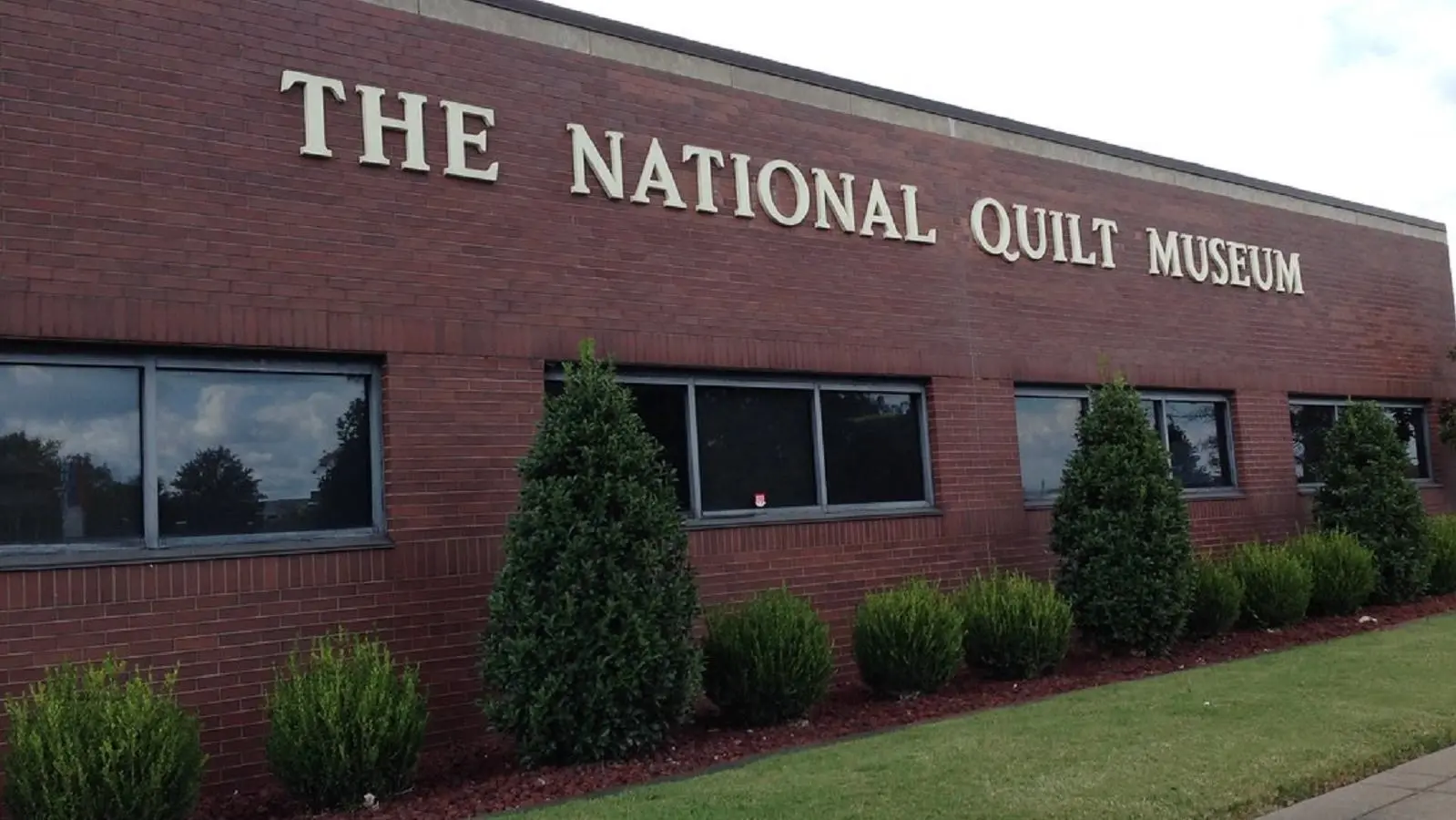 Shop the Arts District
Looking to bring back a unique souvenir from Paducah? There's no better place to shop than the bustling Lower Town Arts District. Known as the city's oldest residential neighborhood, it's transformed over the years into a hub for artists and creatives. Stroll through its picturesque streets lined with historic homes that have been converted into galleries, studios, and shops. Pick up a handcrafted ceramic piece, a unique painting, or even chat with the local artists about their work. But don't just stick to the shops - the District is also a venue for regular festivals, art walks, and workshops, making it a true feast for the senses.
Clyde F. Boyles Greenway Trail
For nature lovers, the Clyde F. Boyles Greenway Trail is a must-visit. The trail, which meanders along the Paducah riverfront, offers a tranquil, refreshing escape from the city's hustle and bustle. With both paved and unpaved sections, the trail caters to walkers, joggers, and bikers of all levels. The Greenway Trail offers a variety of natural landscapes, including woodlands, meadows, and even a view of the mighty Ohio River. Along the way, interpretive signs provide a deeper understanding of the area's flora and fauna.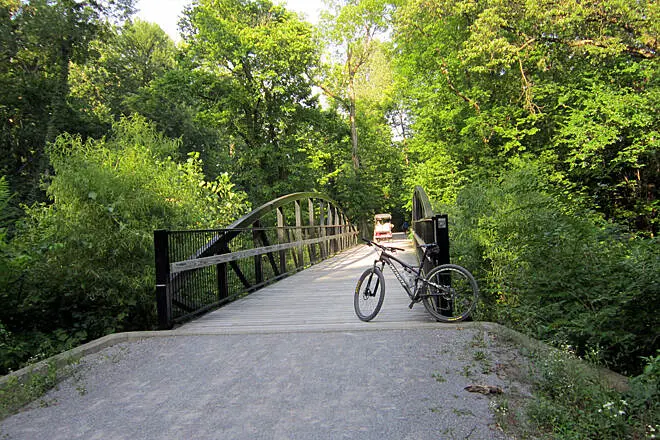 Fort Massac State Park
Just a short drive away from Paducah, Fort Massac State Park invites visitors to step back in time while enjoying a natural retreat. The park features a replica of a 1802 American fort, complete with historical reenactments, allowing you to relive the exciting era of frontier life. If history isn't your thing, don't worry - the park also offers a wealth of outdoor activities. You can hike along its well-marked trails, cast a line in the Ohio River for some fishing, or even set up camp for a night under the stars. The combination of history and natural beauty make Fort Massac State Park an unforgettable excursion from Paducah.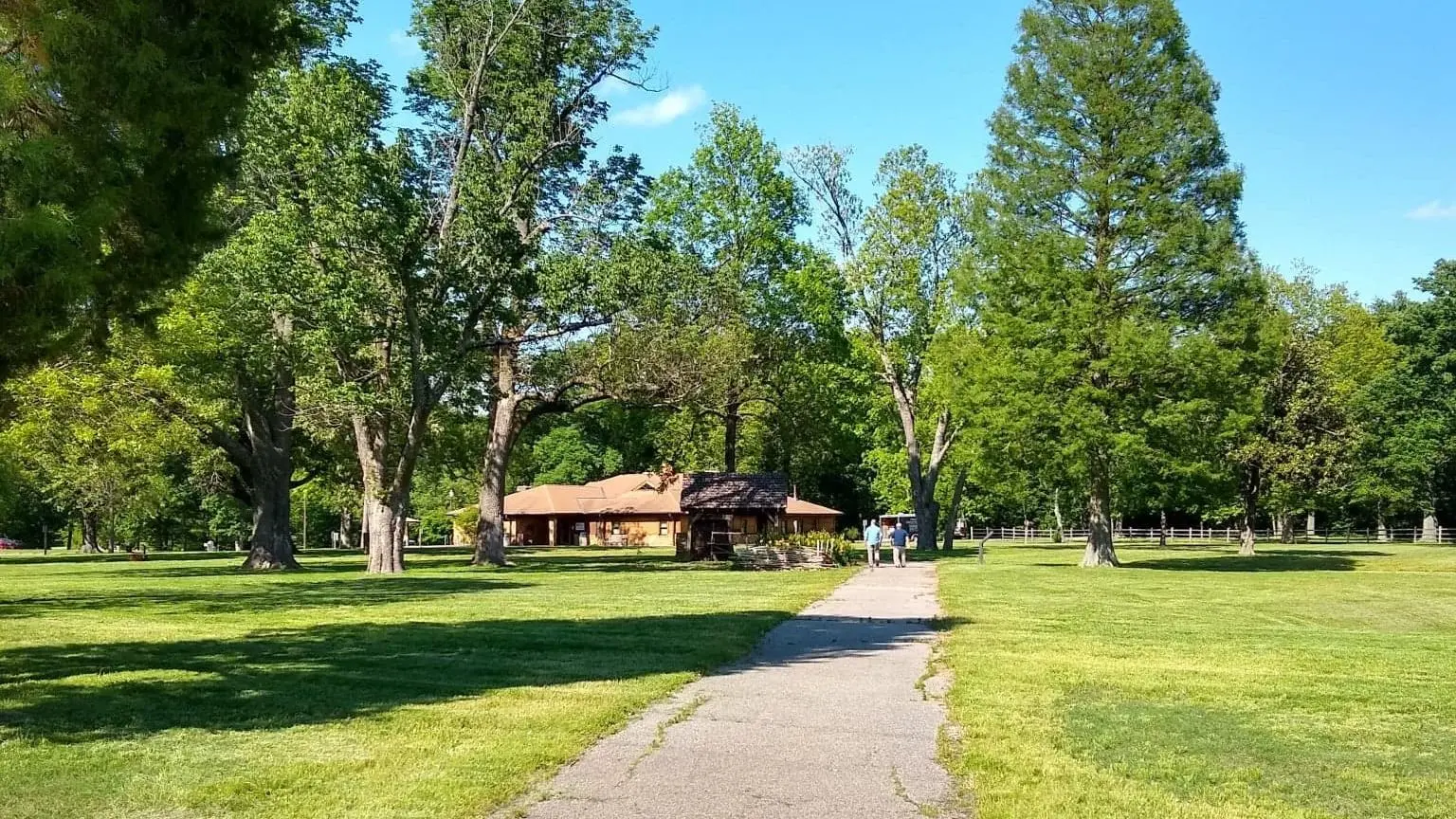 Land Between the Lakes National Recreation Area
Another must-visit site for nature enthusiasts is the Land Between the Lakes National Recreation Area. This vast, pristine natural paradise spanning over 170,000 acres is nestled between Kentucky Lake and Lake Barkley. It offers a variety of outdoor activities, from hiking, wildlife viewing, and boating to camping and fishing. With 300 miles of natural trails, you can immerse yourself in the serene beauty and tranquility that the Kentucky wilderness offers.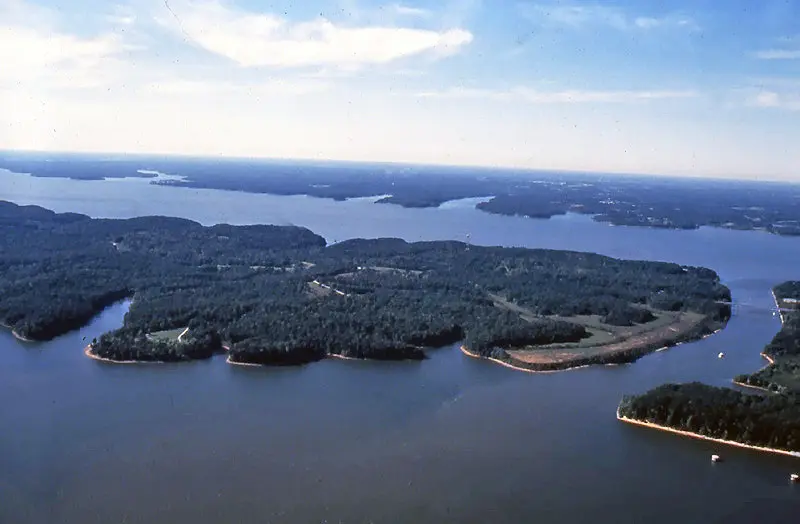 Enjoy a Relaxing Stay at the Village at Pocono
When it comes to lodging, consider spending a few nights at the Village at Pocono. This resort offers an inviting, comfortable stay with amenities that cater to every kind of traveler. Whether you're an adventurer keen on exploring the local sights, or someone seeking a tranquil retreat away from the hustle and bustle, the Village at Pocono serves as an excellent base for your Paducah adventure.
Purple Toad Winery
For those with a fondness for wine, a visit to the Purple Toad Winery is a must. This winery, the largest in Kentucky, offers a delightful variety of award-winning wines. Whether you prefer a dry Cabernet, a sweet Paducah Peach, or a luscious Chocolate Strawberry, there's a bottle with your name on it. The friendly staff offers tastings and tours, and you can enjoy your chosen glass in the serene ambiance of their patio.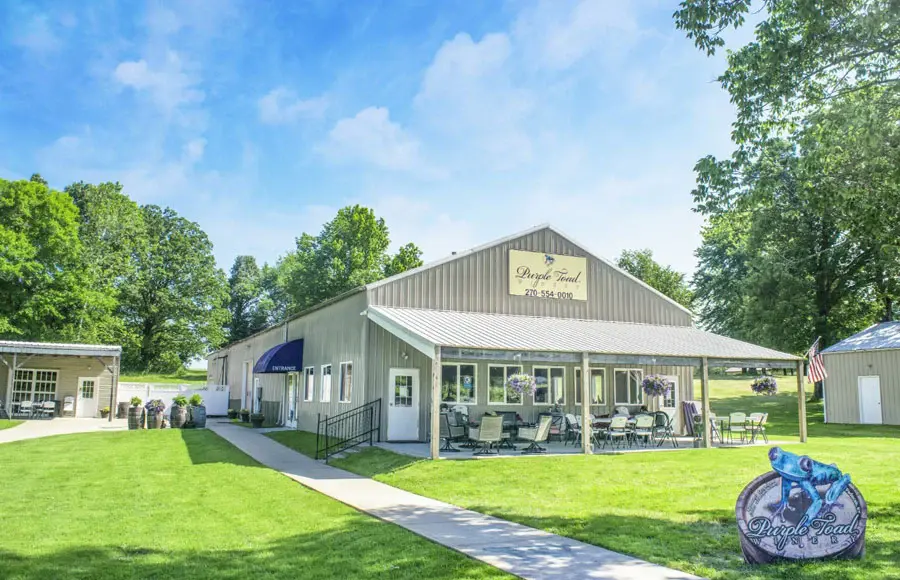 Etcetera Coffeehouse
Who would have thought ''Etc could have some uses apart from English grammar? Well, the Etcetera Coffeehouse is enough proof. This locally-owned spot in Lower Town is beloved for its fair-trade coffees and its commitment to the community. The relaxing environment, coupled with their delicious pastries and sandwiches, makes this an ideal spot to fuel up before embarking on your day's adventures.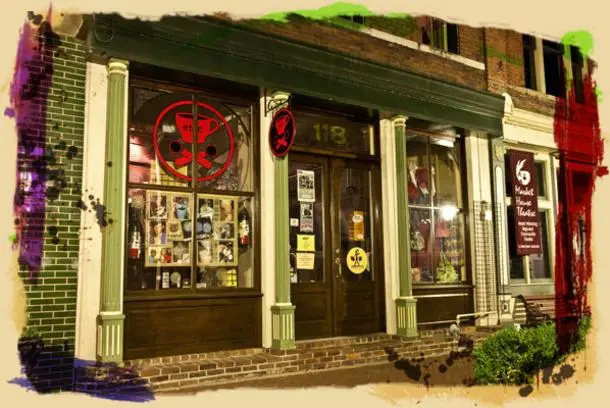 Get Some Tasty Eats
All that learning is bound to work up an appetite. Fortunately, Paducah is teeming with delectable dining options. From classic southern barbeque at Starnes Barbecue to international cuisine at Flamingo Row, Paducah offers something to suit every palate. Don't miss the homemade pie at the locally adored Kirchhoff's Bakery – a fifth-generation family business.
River Discovery Center
Last, but certainly not least, visit the River Discovery Center. This educational facility offers interactive exhibits that explore the history and science of America's waterways. Here, you can try your hand at piloting a towboat or learn about the ecological impact of rivers on their surrounding communities.
From its compelling past to its vibrant present, Paducah, Kentucky invites you to explore its abundant offerings. With art, food, spirits, and nature at your fingertips, you'll leave with a newfound appreciation for this unique corner of America.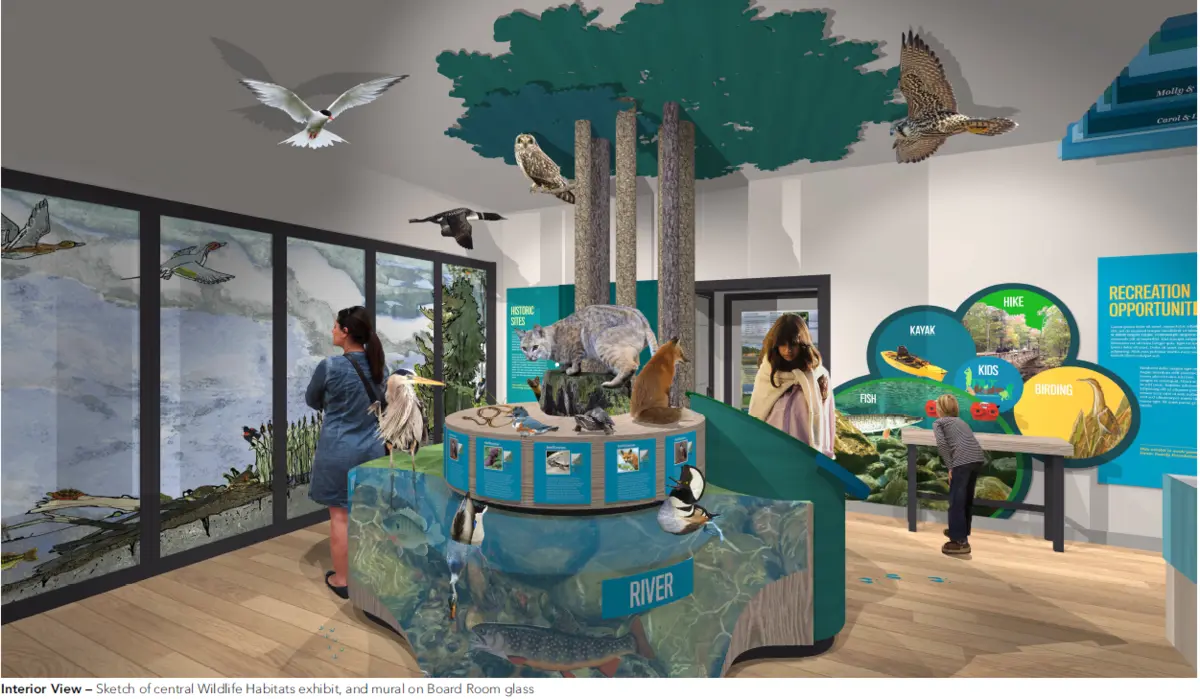 Final Thoughts
As we wrap up this journey through Paducah, it's clear that this charming city has much to offer. From the bustling arts district to the tranquil natural landscapes, Paducah provides a unique blend of culture, history, culinary delights, and outdoor fun. So, whether you're a history buff, an art lover, a foodie, or a nature enthusiast, Paducah, Kentucky is a place that's sure to offer an unforgettable experience. As you plan your trip, remember to leave room for spontaneous exploration - you never know what unexpected treasures you might stumble upon in this enchanting city.
FAQ
Here are some frequently asked questions about visiting Paducah, Kentucky:
1. What is the best time of year to visit Paducah, Kentucky?
The best time to visit Paducah is during the spring (April through June) or fall (September through October). During these months, the weather is typically mild and enjoyable, perfect for outdoor activities.
2. Is Paducah a good destination for families?
Absolutely! Paducah offers a wide range of family-friendly activities. From exploring the murals along the floodwall, visiting the River Discovery Center, to enjoying outdoor adventures in the Land Between the Lakes National Recreation Area, there's something for everyone in the family.
3. How can I learn about Paducah's history?
The Paducah Wall to Wall Murals are a great place to start. Each mural tells a story of Paducah's past. Additionally, the River Discovery Center provides educational exhibits that explore the history of America's waterways, including Paducah's own rivers.
4. What kind of food is Paducah known for?
Paducah is known for a variety of cuisines, from classic Southern barbecue to international dishes. Don't miss trying local favorites like homemade pies from Kirchhoff's Bakery or a hearty barbecue meal from Starnes Barbecue.
5. Is there any local alcohol I should try when in Paducah?
Yes! When in Paducah, don't miss visiting the Silent Brigade Distillery and the Purple Toad Winery. Try local spirits and handcrafted wines for a true taste of Kentucky.
6. Where should I stay when visiting Paducah?
The Village at Pocono offers comfortable and well-appointed accommodations for visitors to Paducah. However, the city has a variety of lodging options to suit different preferences and budgets, including hotels, bed and breakfasts, and vacation rentals.
7. What outdoor activities are available in or near Paducah?
Paducah is a great destination for outdoor enthusiasts. You can hike, boat, or birdwatch in the Land Between the Lakes National Recreation Area or Shawnee National Forest. The city's rivers also offer opportunities for fishing and watersports.