15 Best Things to Do in Winnie, TX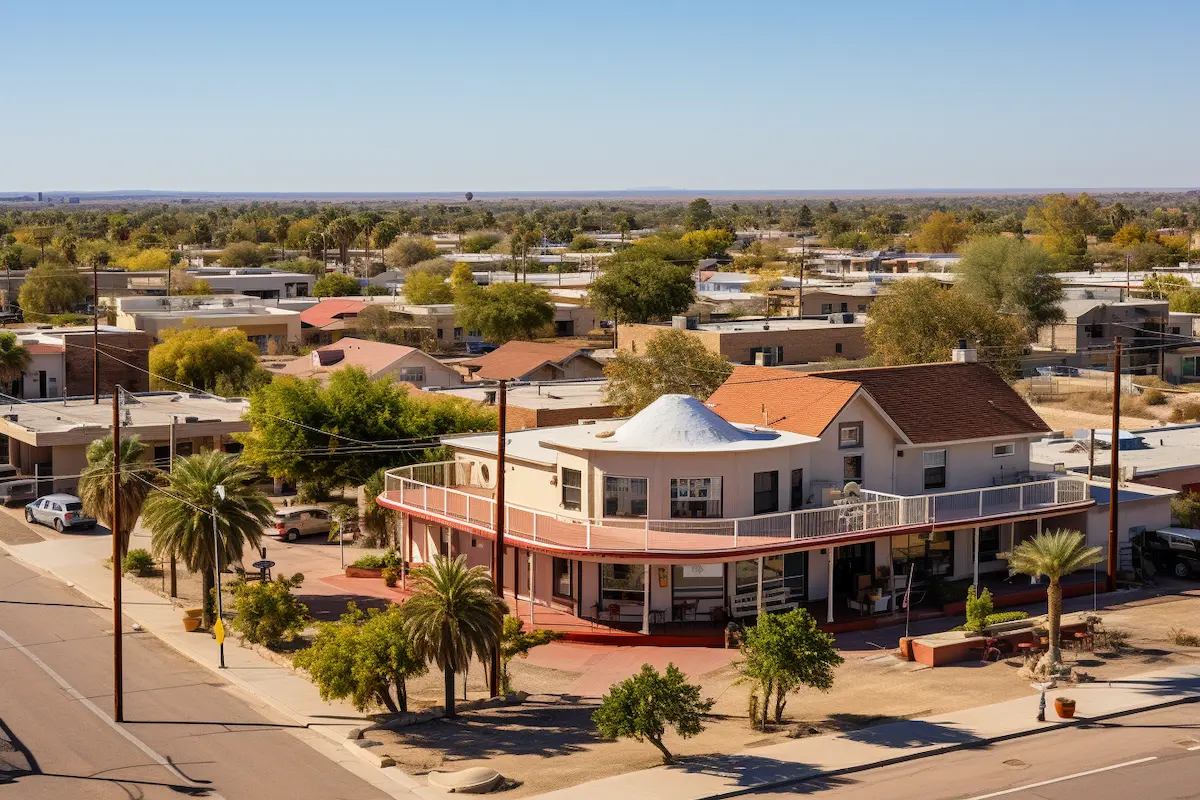 Nestled in the heart of Southeast Texas, Winnie is a charming little town with a rich history and a welcoming spirit. Known primarily as a rice farming and ranching community, Winnie provides a serene backdrop to the bustling life of the major cities that surround it. The town may seem small at first glance, but beneath its quiet exterior lies a vibrant community with a warmth that's palpable the moment you set foot on its grounds. With a blend of historical significance, southern hospitality, and a dash of Texas pride, Winnie is truly a gem waiting to be discovered. And for those looking to explore beyond the main streets, here are some things you can enjoy in Winnie, TX.
Celebrate with the Locals at the Texas Rice Festival
Texas is known for its vast landscapes, diverse culture, and rich history. Among its many events that celebrate its heritage is the Texas Rice Festival held in Winnie. An ode to the rice farming industry, this festival is a delightful blend of history, culture, and entertainment.
Held annually, the Texas Rice Festival is a testament to the importance of rice farming in the southeastern part of Texas. It not only commemorates the harvest season but also brings the community together in a celebration that's brimming with Southern charm. Attendees can expect a variety of attractions, ranging from carnival rides, livestock shows, to rice cooking contests. Local artisans also display their crafts, providing a unique shopping experience for visitors.
Live music is a cornerstone of the event, with country and blues tunes filling the air. The streets are lined with food stalls offering local delicacies, especially those made from rice. The aroma of jambalaya, gumbo, and other rice-based dishes waft through the air, making it impossible to resist.
The festival is not just about fun and food; it's a homage to the hardworking farmers and a reminder of the region's agrarian roots. The camaraderie, the spirit of community, and the celebration of a bountiful harvest make the Texas Rice Festival an event not to be missed when in Winnie, Texas.
Go RV Camping at Meadow RV Park
Nature, serenity, and the joy of the open road converge at Meadow RV Park in Winnie, Texas. For those with a love for the outdoors and a penchant for travel, RV camping here offers an unparalleled experience.
Nestled amidst the beauty of Texas, Meadow RV Park offers campers a perfect spot to park their RVs and immerse in nature. The park's facilities are top-notch, ensuring that every camper feels at home. Full hook-ups, laundry facilities, and well-maintained restrooms are just some of the amenities that await visitors.
The real charm, however, lies outside the RV. The park is surrounded by lush greenery, making it an ideal spot for morning walks, bird-watching, and even stargazing at night. The tranquil setting allows one to reconnect with nature, away from the hustle and bustle of city life.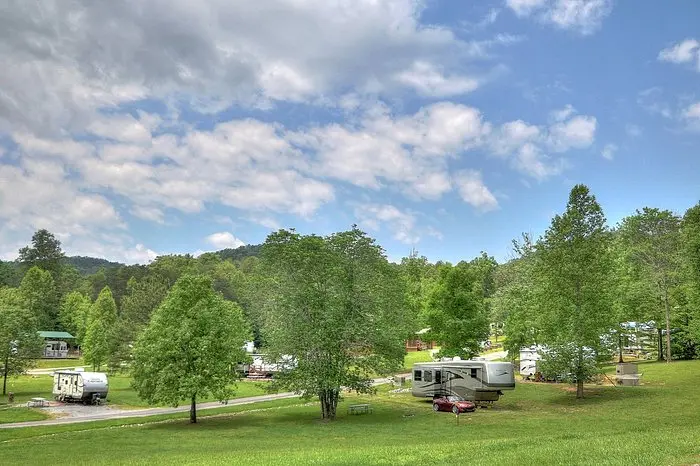 Close to the park, Winnie offers several attractions for those looking to explore. But after a long day of adventure, Meadow RV Park provides a quiet retreat to relax and rejuvenate. Whether it's gathering around a campfire, sharing stories, or simply lying on a hammock with a book, the simple joys of RV camping come alive here.
Meadow RV Park embodies the spirit of road travel — the freedom to explore, the joy of nature, and the comfort of a home on wheels. It's a must-visit for every RV enthusiast passing through Winnie, Texas.
Shop for Unique Items at Larry's Old Time Trade Days
Located in Winnie, Texas, Larry's Old Time Trade Days is more than just a market—it's an experience that takes visitors back in time. Evoking the charm of yesteryears, the market is a treasure trove of antiques, collectibles, and unique items that you won't find anywhere else.
Upon entering, the sound of lively chatter and the sight of countless stalls greet visitors. Each vendor is a storyteller, with items that have a history and a tale of their own. From rustic furniture, vintage jewelry, to old vinyl records, the diversity of items ensures that every visitor can find something that resonates with their taste.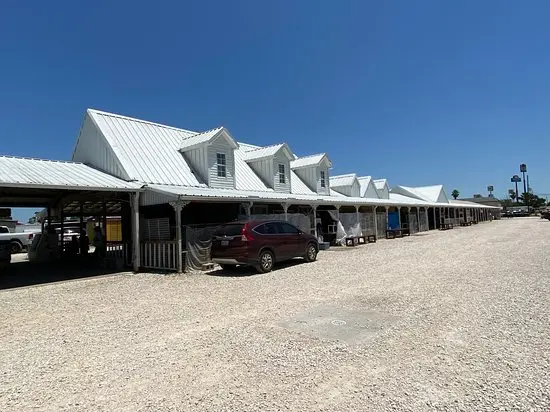 The ambiance of the market is enhanced with the aroma of freshly cooked food wafting from various food stalls. As you stroll through, it's not just the items that captivate but also the stories shared by vendors about the origin and history of their wares. It's a place where memories are for sale, where every item has a past, waiting to be part of someone's future.
Have a Picnic at Safari Park
Imagine enjoying a serene picnic amidst the gentle sounds of nature, with the occasional distant roar of a lion or the chattering of monkeys. Safari Park, with its lush landscapes and diverse animal inhabitants, offers just that—a unique picnic experience that's both relaxing and exhilarating.
Spread your picnic blanket on one of the park's designated picnic areas and revel in the beauty that surrounds you. The park's vast expanse of greenery ensures that every spot is a good one, providing visitors with an uninterrupted view of the flora and occasional glimpses of the fauna.
As you indulge in your meal, it's not uncommon to spot a grazing deer, a flock of exotic birds taking flight, or even a group of zebras strolling by. The park's efforts to maintain a natural habitat for its animals mean that you're picnicking in a setting that's as close to nature as it can get.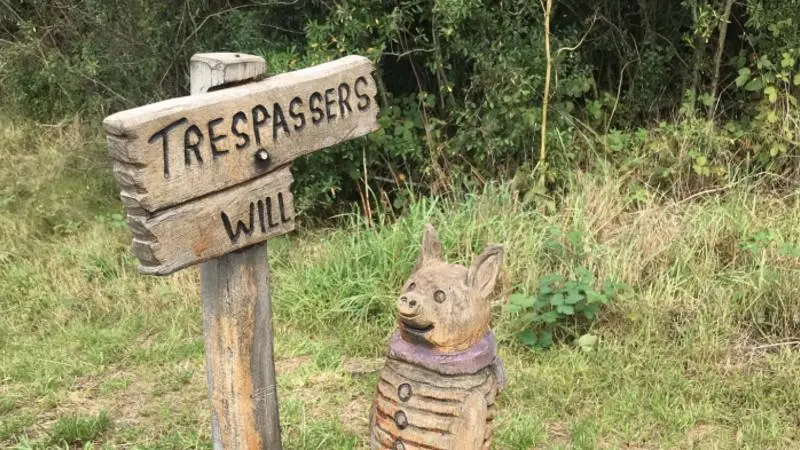 Once you've enjoyed your meal, the adventure doesn't stop. Embark on a walk and explore the park's various enclosures, each offering a close encounter with different animal species. From the majestic lions, playful monkeys to graceful giraffes, the park offers a window into the world of wildlife.
Combining the simplicity of a picnic with the thrill of a safari, a day at Safari Park is bound to be etched in memory as one of those unique experiences that perfectly blend relaxation with adventure.
Raise Your Glass at Rollins Vine 2 Wine Vineyard & Winery
Located on Coon Road, Rollins Vine 2 Wine Vineyard & Winery has been a significant addition to Winnie's local attractions since it opened its doors in 2014. Owned and operated by the passionate couple, Clay and Stacy Rollins, the vineyard and winery stand as a testament to their dedication to winemaking. Clay has been growing grapes in their vineyard since 2011, ensuring the wines produced carry a touch of local flavor and authenticity.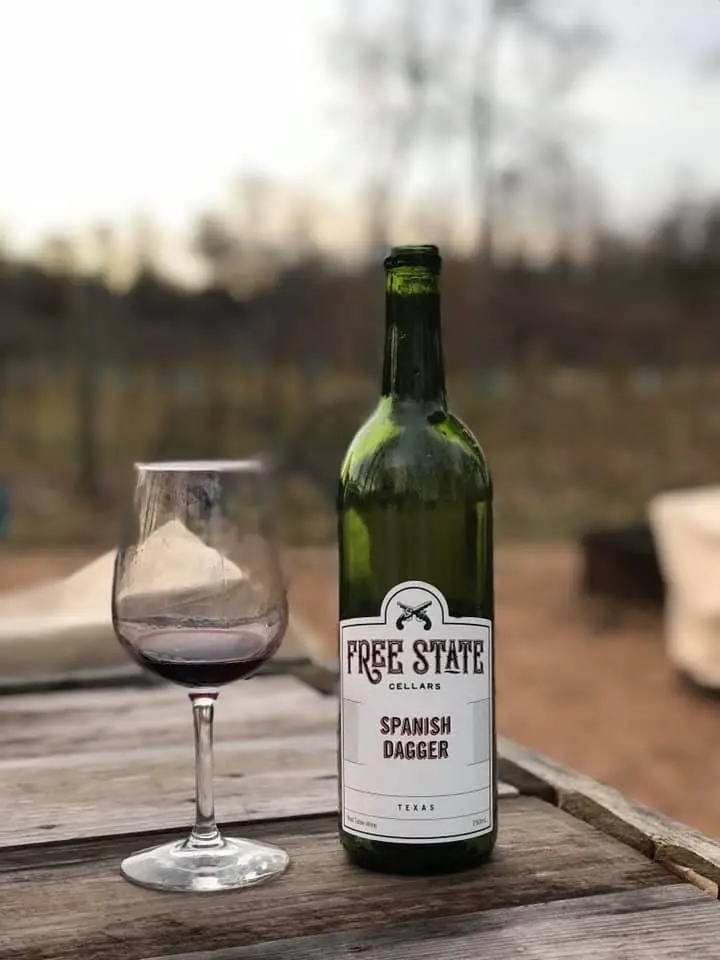 While world-renowned wineries have their allure, Rollins Vine 2 Wine boasts wines that can easily rival them in taste. What sets them apart, however, is the affordability of these fine wines, making them the best in southeast Texas and, arguably, the country. Visitors to the winery can indulge in a wine tasting experience that won't break the bank. The reasonably priced bottles of wine and the charcuterie boards available enhance the tasting journey. If you're looking for a recommendation, their Black Spanish Rose comes highly recommended and is an absolute must-try for both connoisseurs and casual wine drinkers.
Get Your Tacos at Chef Finny Seafood Tacos And More
For taco enthusiasts and foodies alike, Chef Finny's Seafood Tacos And More is a culinary gem located along Highway 124, conveniently adjacent to the Dollar General Store. Established in 2017, this restaurant has quickly made a name for itself with its fresh and flavorful tacos. Whether you're in the mood for grilled shrimp tacos, crispy fried catfish, or classic chicken, Chef Finny's has something to tantalize your taste buds.
But the restaurant is not just limited to tacos. It boasts a diverse menu offering a blend of Caribbean, Tex-Mex, and traditional Mexican dishes. From crispy empanadas and sizzling fajitas to refreshing ceviche and homemade tamales, there's a dish to cater to every palate. A special mention goes to their Caribbean rice, a dish that visitors should definitely include in their meal.
The ambiance of Chef Finny's adds to its appeal. The cozy and warm setting ensures that guests feel right at home as they dive into their dishes. Whether you're a local or just passing through Winnie, make sure to stop by and indulge in what many consider being the best tacos in town.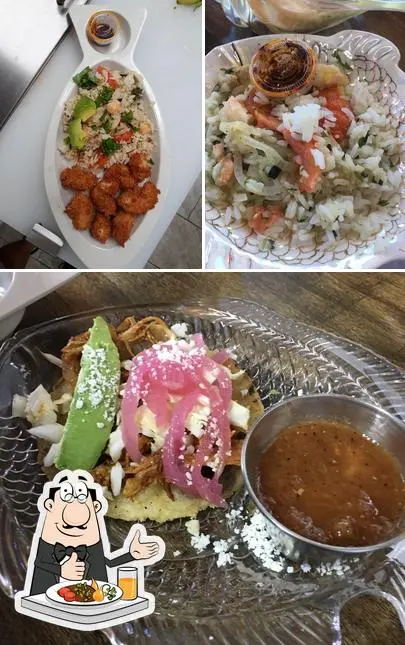 Read a Book at Juanita Hargraves Memorial Library
Nestled in the heart of Winnie, the Juanita Hargraves Memorial Library stands as a beacon of knowledge and community engagement. Stepping inside, visitors are greeted by the soft rustling of pages, hushed conversations, and an expansive collection of books that cater to readers of all ages and preferences. The meticulously organized shelves are filled with everything from classic literature and modern bestsellers to enlightening non-fiction and colorful children's tales.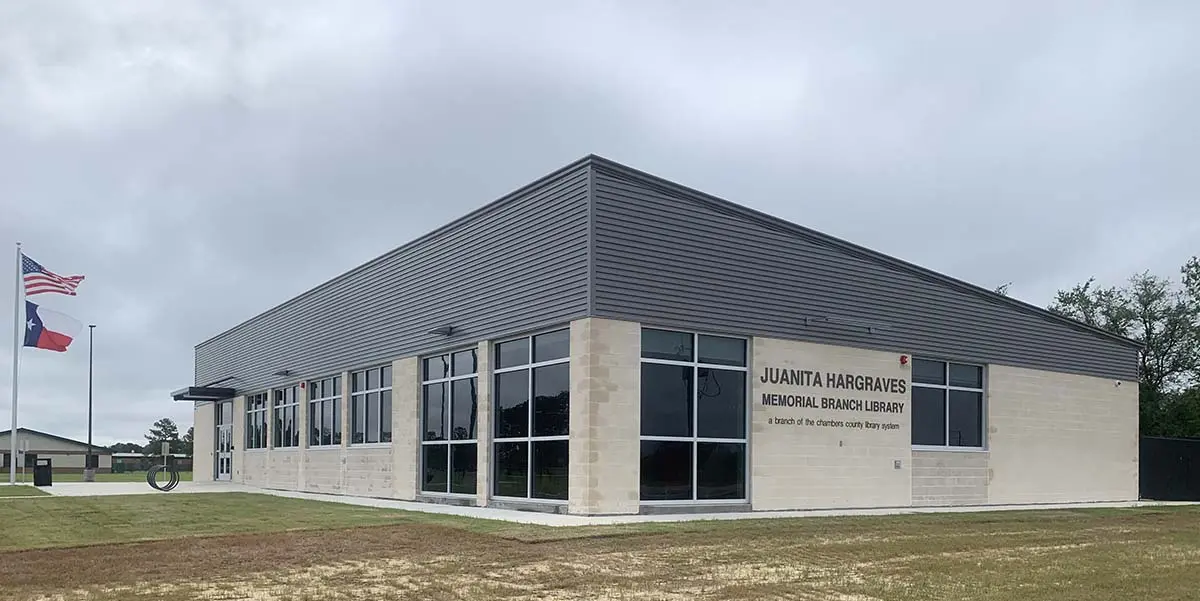 The library's architecture beautifully combines functionality with aesthetics. Large windows allow natural light to flood the reading areas, creating a serene ambiance, perfect for diving deep into the world of words. Comfy reading nooks and dedicated study areas ensure that everyone, from casual readers to serious scholars, finds their perfect spot.
But the Juanita Hargraves Memorial Library is more than just a repository of books. It plays a pivotal role in community engagement, hosting various events, workshops, and reading programs throughout the year.
Take the Kids to Winnie Stowell County Park Splash Pad
Summers in Winnie become a delightful affair, especially for the little ones, thanks to the Splash Pad at Winnie Stowell County Park. As the sun shines bright, the splash pad becomes a hub of laughter, joy, and refreshing splashes, making it an ideal spot for families to cool down and have fun.
Designed with safety and fun in mind, the splash pad boasts a variety of water features. From gentle fountains for toddlers to play in, to more dynamic water jets for older kids to run through, there's something to keep every child entertained. The colorful design and interactive elements ensure hours of non-stop play.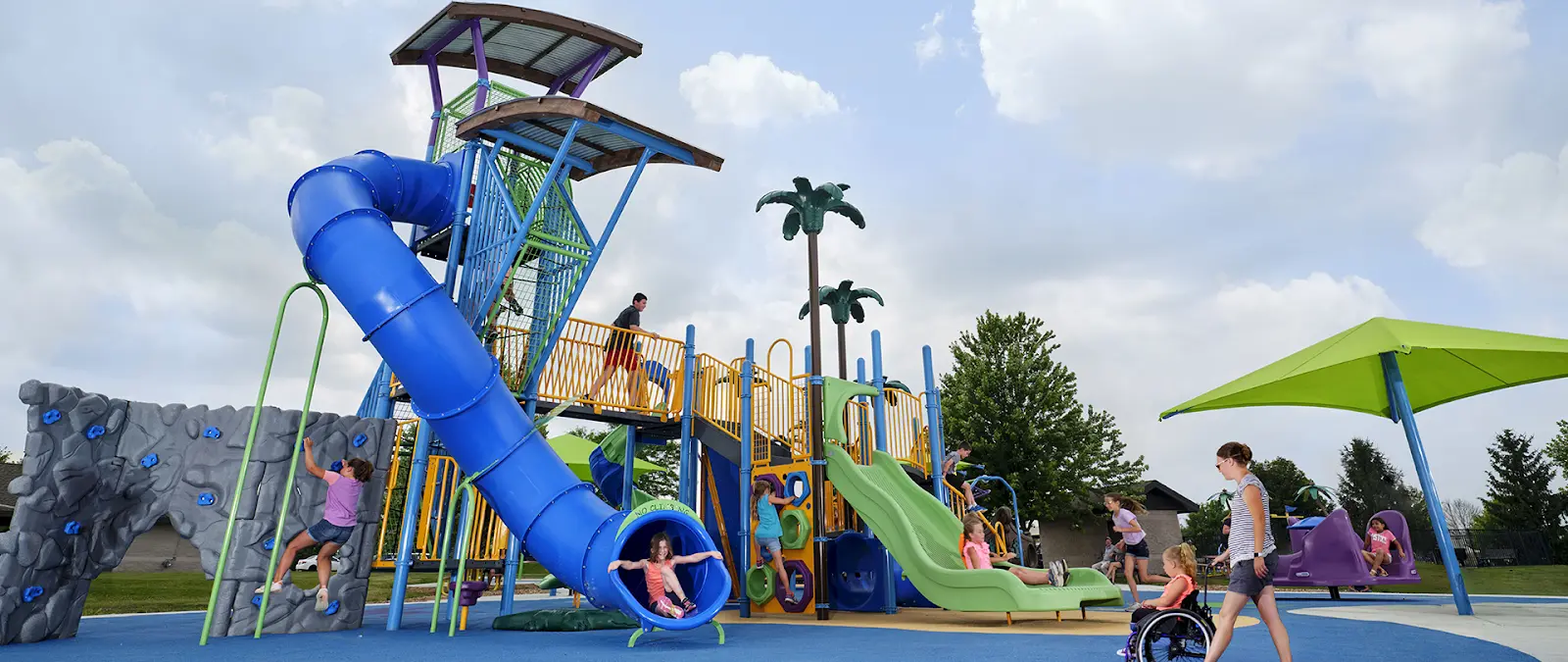 Adjacent to the splash pad, the park offers shaded seating areas for parents to relax and supervise their kids. The well-maintained grounds of Winnie Stowell County Park further enhance the experience, making it easy to transition from water play to a picnic or a stroll.
Given its popularity, it's no surprise that the splash pad becomes a focal point of summer memories for many families. It's not just about the refreshing water or the modern facilities, but the joyous moments, the shared laughter, and the simple pleasure of watching children revel in pure, unadulterated fun.
Catch a Friendly Game at the Buccaneer Stadium
Winnie, Texas, has always had a strong sense of community and pride, and nowhere is this more evident than at the Buccaneer Stadium. Located in the heart of the town, this stadium has become a gathering spot for residents eager to support local sports teams and witness exhilarating matches.
The well-maintained grounds of Buccaneer Stadium, combined with its spacious seating, make it an ideal venue for both players and spectators. As you approach the stadium on game day, you're likely to hear the cheers and roars of excitement even before you enter, setting the tone for an electrifying experience.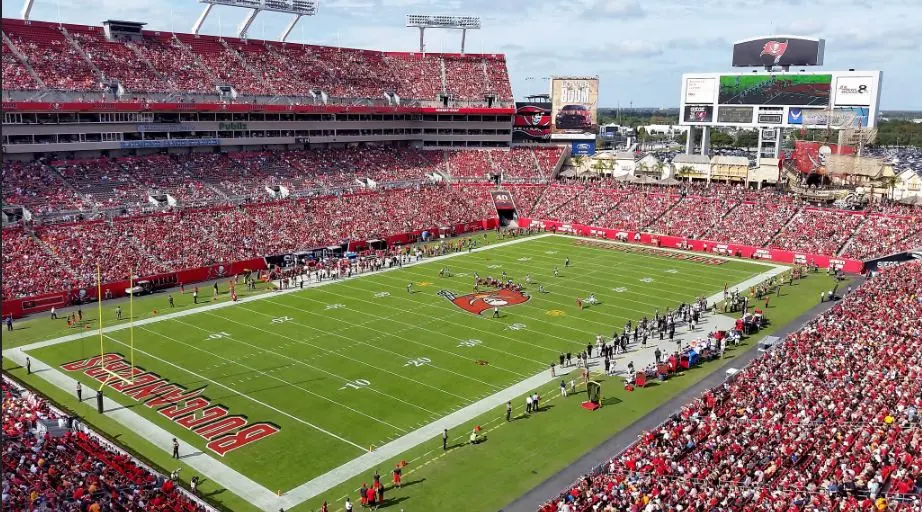 Whether it's a local high school football match, a community soccer game, or a regional athletics meet, the atmosphere at Buccaneer Stadium is always vibrant. The sight of players giving their all on the field, cheerleaders rallying the crowd, and fans wearing their team's colors and waving banners adds to the adrenaline rush.
Visiting Buccaneer Stadium is not just about watching a game; it's about being part of a tradition, sharing in the town's joys and disappointments, and experiencing firsthand the camaraderie and spirit that sports can foster. So, the next time you're in Winnie, make sure to catch a friendly game at the Buccaneer Stadium and immerse yourself in a quintessential local experience.
Enjoy a Night of Good Food and Music at Charlie's Bar and Grill
When the sun sets in Winnie, those in the know head to Charlie's Bar and Grill for a night of delicious food, soulful music, and genuine Texan hospitality. Established as a local favorite, Charlie's offers a perfect blend of a relaxed atmosphere with lively entertainment.
The menu at Charlie's Bar and Grill celebrates the rich culinary traditions of Texas. From sizzling steaks and juicy burgers to mouth-watering appetizers and hearty salads, every dish is prepared with fresh ingredients and a touch of love. Paired with a cold beer or a signature cocktail, it's a feast that satisfies both the palate and the soul.
But what truly sets Charlie's apart is its commitment to live music. On any given night, patrons can enjoy the melodies of local bands and artists, spanning genres from country and blues to rock and pop. The acoustics, combined with the intimate setting, make for an immersive musical experience.
The staff, always welcoming with a smile, ensure that every guest feels right at home. Whether you're settling down at the bar, grabbing a table with friends, or hitting the dance floor, there's a sense of belonging and joy that permeates the air.
Learn about the Firefighting History at the Fire Museum of Texas
The history of firefighting is a tale of courage, innovation, and community service. At the Fire Museum of Texas, located in the heart of Beaumont, this rich history is vividly brought to life. Established to honor the legacy of brave firefighters and to educate the public about fire safety, the museum stands as a testament to the undying spirit of these everyday heroes.
Upon entering the museum, visitors are immediately transported back in time. Vintage fire trucks, gleaming with care, showcase the evolution of firefighting equipment over the decades. Uniforms, badges, and tools from different eras line the exhibits, each telling a unique story of the challenges faced and the bravery displayed by firefighters.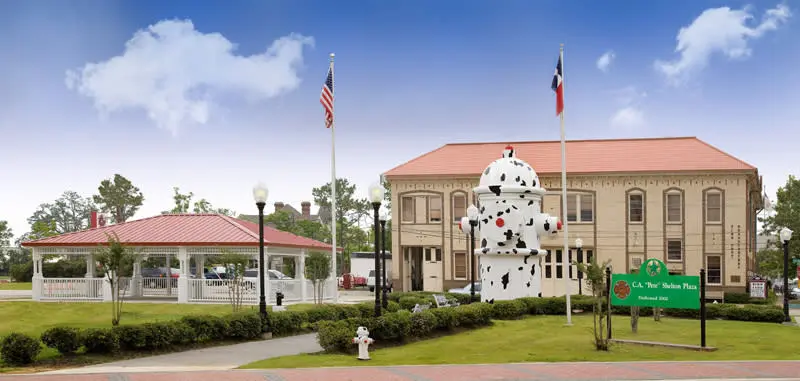 Interactive displays engage visitors of all ages, offering insights into the science of fire, the intricacies of fire safety, and the importance of fire prevention. The museum also pays tribute to firefighters who have made the ultimate sacrifice, ensuring that their bravery and dedication are never forgotten.
Perhaps the most iconic feature of the Fire Museum of Texas is the towering fire hydrant painted with Dalmatian spots – a symbol of the inseparable bond between firefighters and their loyal canine companions. Whether you're a history buff, a curious traveler, or a family looking for an educational outing, the Fire Museum of Texas offers a captivating journey through the annals of firefighting history.
Visit the Museum of the Gulf Coast
Nestled in Port Arthur, the Museum of the Gulf Coast stands as a gateway to the rich history, culture, and natural beauty of the Texas Gulf Coast region. This expansive museum beautifully intertwines art, history, and science to provide visitors with a holistic understanding of the Gulf Coast's multifaceted legacy.
The museum's diverse exhibits span various time periods and topics. From the age of the dinosaurs and ancient Native American civilizations to the boom of the oil industry and the musical legacy of the region, every corner of the museum tells a story. Notable personalities, like the legendary singer Janis Joplin, are celebrated with dedicated sections that showcase their contributions to the cultural tapestry of the Gulf Coast.
Interactive displays, carefully curated artifacts, and detailed dioramas immerse visitors in the tales of exploration, innovation, and creativity that have shaped the region. The museum also places a strong emphasis on education, regularly hosting workshops, lectures, and interactive sessions for both children and adults.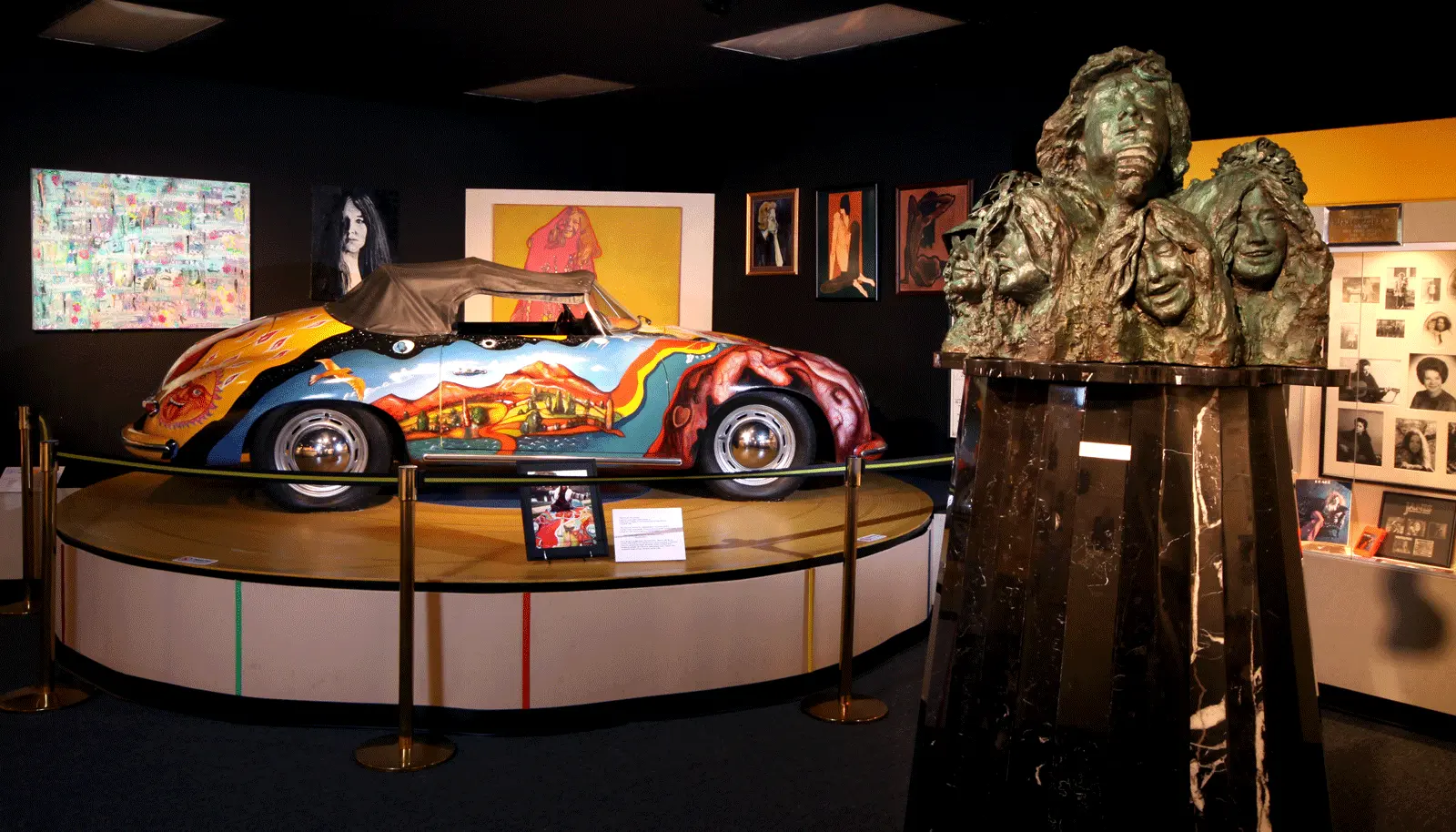 Beyond its indoor exhibits, the Museum of the Gulf Coast extends its reach to the natural world, highlighting the unique ecosystems of the region and emphasizing the importance of conservation. For anyone keen on understanding the heartbeat of the Texas Gulf Coast, a visit to this museum is both enlightening and inspiring.
See Janis Joplin's Birthplace Historical Marker
In the quiet town of Port Arthur, Texas, stands a modest marker with a grand significance. The Janis Joplin Birthplace Historical Marker is a tribute to one of the most iconic voices in rock 'n' roll history. This marker is more than just a commemorative plaque; it's a testament to the roots of a legend.
Janis Joplin, with her powerful voice and electrifying stage presence, left an indelible mark on the world of music. Her rise from a small-town girl to a global sensation has inspired countless individuals, and this historical marker is a poignant reminder of where it all began.
Visitors to the site can take a moment to reflect on Joplin's early years, imagining the young Janis honing her craft and dreaming of the world stage. Photographs and narratives provide insight into her life, her aspirations, and her connection to Port Arthur.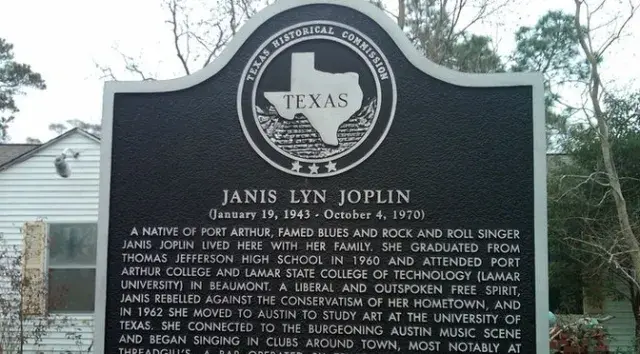 This seemingly simple marker becomes a pilgrimage site for music enthusiasts and fans from around the world. It serves as a bridge between the past and the present, allowing visitors to connect with the spirit of a woman who changed the landscape of music forever.
Reconnect with Nature at Anahuac National Wildlife Refuge
Nestled on the upper Texas coast, the Anahuac National Wildlife Refuge is a haven for nature lovers and wildlife enthusiasts. Sprawling over 34,000 acres, this refuge serves as a sanctuary for a diverse range of species and offers a serene escape from the hustle and bustle of daily life.
The vast wetlands, marshes, and prairies of Anahuac are a vital habitat for migratory birds, making it a birdwatcher's paradise. Throughout the year, visitors can spot everything from vibrant songbirds to majestic raptors. The spring and fall migrations, in particular, are a sight to behold as thousands of birds take to the skies in a coordinated dance.
But the refuge isn't just for the birds. It's home to a variety of wildlife, including alligators, otters, and various species of fish. Well-marked trails and boardwalks allow visitors to safely traverse the landscape, taking in the sights and sounds of nature.
Hike around Cattail Marsh Scenic Wetlands & Boardwalk
A stone's throw away from Beaumont's urban landscapes lies a pristine natural oasis – the Cattail Marsh Scenic Wetlands & Boardwalk. This ecological wonder spans over 900 acres and serves as a vital habitat for a myriad of wildlife species, especially birds.
As you set foot on the scenic boardwalk, you're greeted by the tranquil sounds of nature: rustling reeds, the distant call of waterfowl, and the gentle ripple of water. The wetlands are an absolute haven for birdwatchers, with over 250 species recorded. From elegant egrets to vibrant migratory songbirds, the array of avian life is astounding.
The well-maintained boardwalk meanders through the marsh, offering visitors panoramic views of the wetland landscapes. Along the way, interpretive signs provide valuable insights into the ecological significance of the area, the various species that inhabit it, and the role wetlands play in the larger environmental context.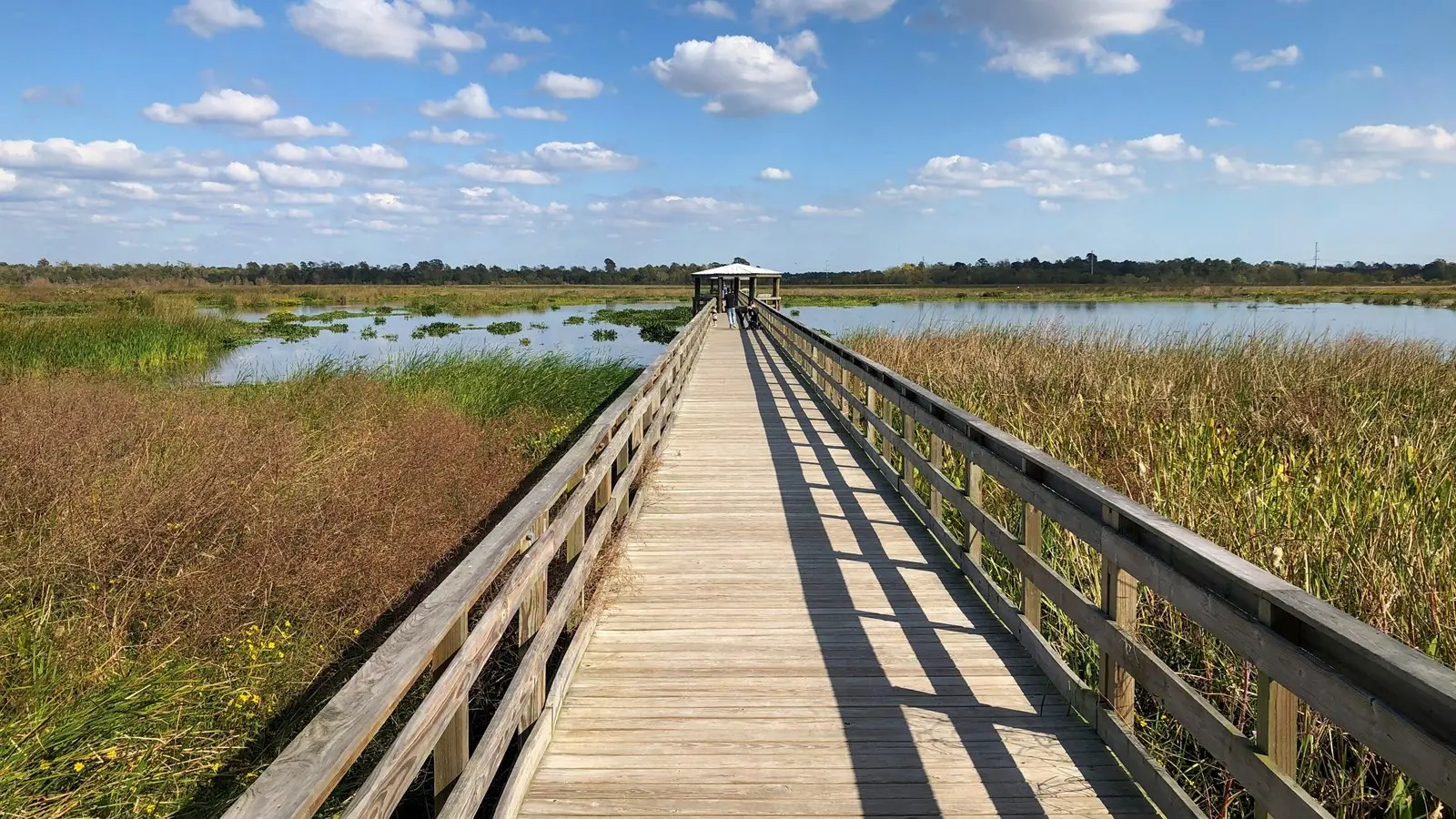 Cattail Marsh isn't just for bird enthusiasts. It's a place of solace for anyone looking to reconnect with nature. Whether you're capturing the perfect photograph, embarking on a peaceful hike, or simply pausing to soak in the serene vistas, Cattail Marsh promises a refreshing escape from the daily grind.
Conclusion
Winnie's allure is not just in its tranquil landscapes but also in the myriad activities and sights it offers to visitors. From the fascinating tales of the local museum to the spirited events of the annual rice festival, Winnie seamlessly blends tradition with modernity. Enjoying the local cuisine, engaging in outdoor adventures, or simply soaking in the community's rich heritage, Winnie offers experiences that cater to every kind of traveler. As you depart from this enchanting town, you'll find that Winnie, TX, has etched a special place in your heart, urging you to revisit and relive the beauty and warmth of its embrace.
FAQ
What is Winnie, TX known for?
Winnie is perhaps most famous for the annual Rice Festival it hosts. This festival celebrates the local rice-growing industry with carnival rides, music, and other activities.
How did Winnie get its name?
Winnie was named after Fox-Winnie, a horse owned by one of the town's founders that was known for its racing victories.
What is the economy of Winnie like?
Historically, Winnie's economy has been driven by agriculture, especially rice cultivation. However, like many places, it also has businesses and services that cater to local residents and visitors.
How far is Winnie from major cities like Houston and Beaumont?
Winnie is roughly halfway between Houston and Beaumont. It's approximately 60 miles east of Houston and 40 miles southwest of Beaumont, making it easily accessible from either city.
When is the best time of year to visit Winnie?
While Winnie can be visited year-round, many prefer the fall for the Rice Festival and spring for bird watching at the refuge. However, always check the local weather and event schedules to make the most of your visit.
I'm an avid bird watcher. Where can I spot local bird species?
Anahuac National Wildlife Refuge is a haven for bird watchers. You can expect to see a variety of species, especially during migration seasons, such as snow geese, roseate spoonbills, and various species of ducks and shorebirds.