19 Best Things to Do in Crystal Beach, FL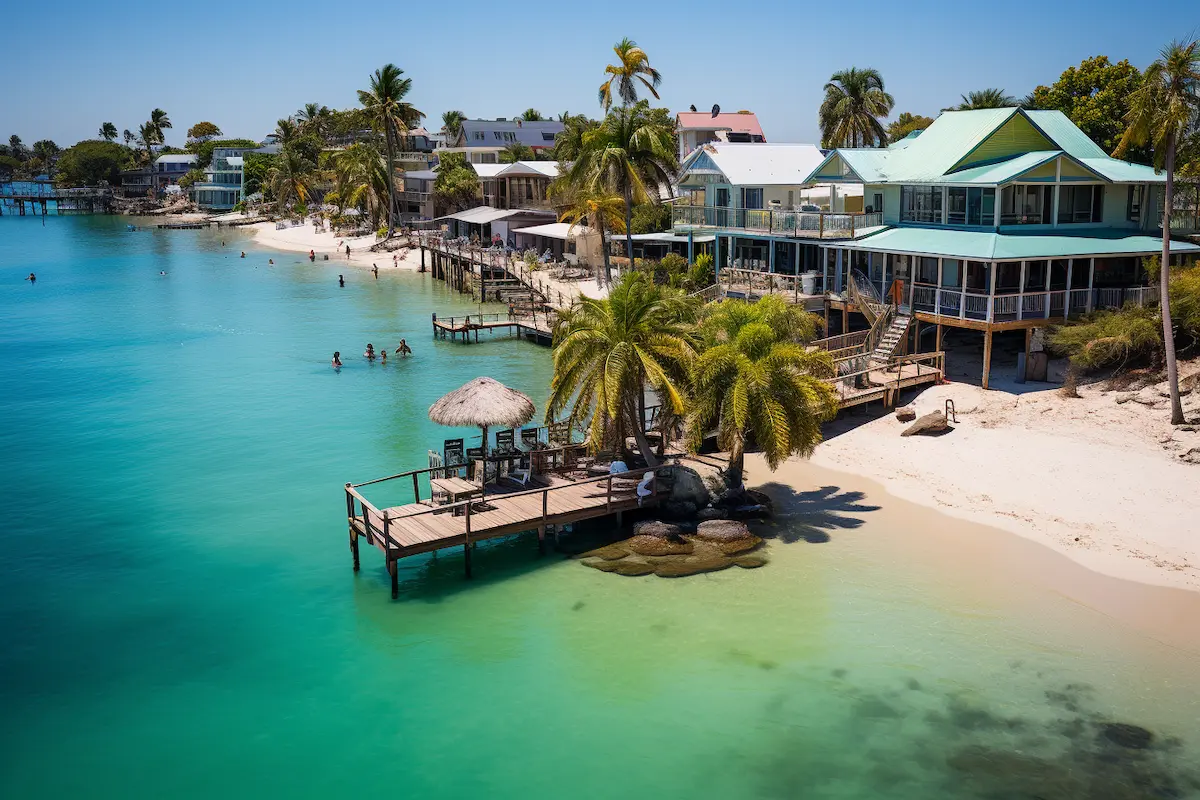 Best Things to Do in Crystal Beach, FL
Crystal Beach, Florida, offers a captivating blend of natural beauty, local charm, and a myriad of activities that cater to visitors of all ages and interests. Whether you're a beach lover, food enthusiast, adventure seeker, or simply someone looking to unwind, this coastal gem has something for everyone. From the laid-back atmosphere at Fairway Pizza & Sports Page Pub to the luxurious treatments at Salamander Spa at The Henderson, Crystal Beach is more than just a beach town—it's a community full of character and experiences waiting to be discovered. This guide explores some of the best things to do in Crystal Beach, offering a little bit of something for everyone.
Explore the Aquatic and Wildlife Wonders of Crystal Beach Pier
Crystal Beach Pier is the centerpiece of the community, offering an idyllic spot to enjoy Florida's coastal wonders. This quaint, wooden pier extends out into the Gulf of Mexico and offers a panoramic view that will capture your heart. It's an ideal spot for anyone who loves the water, be it for swimming, fishing, or just taking in the stunning sunsets. Cast your line and you might just catch a variety of fish including redfish, snook, and even tarpon. For those more inclined to observe, the pier provides a front-row seat to nature's grandeur, where dolphins often make an appearance, playfully jumping in the distance. Bring your binoculars for bird-watching; ospreys and pelicans are frequent visitors. With a laid-back atmosphere, Crystal Beach Pier allows you to immerse yourself in the elements and experience the Gulf at its finest.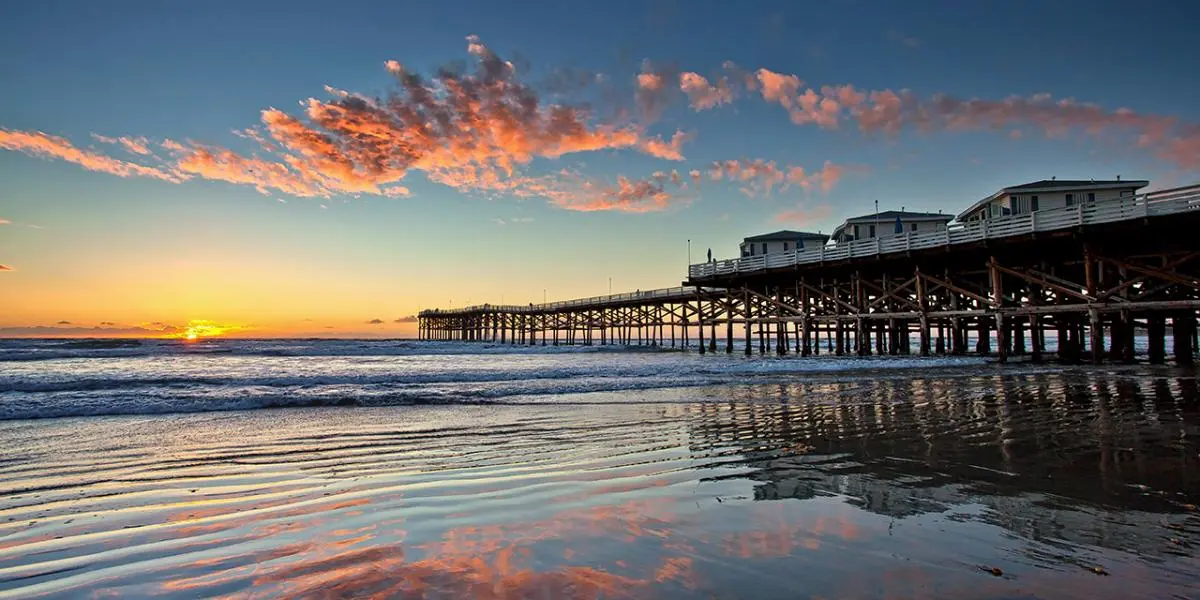 Enjoy a Picnic at Live Oak Park
Tucked away in the heart of Crystal Beach, Live Oak Park offers a different kind of sanctuary. This is where locals and tourists alike come to take a break from the beach but still enjoy the outdoor splendor that this region offers. One of the park's defining features is its century-old live oak trees, which offer ample shade and create an atmosphere of Southern charm and tranquility. The park is well-maintained, with picnic tables, grills, and a playground for families to enjoy. Kids can frolic on the swings while adults prepare a hearty barbecue. The open fields also make for a great place to throw a frisbee, kick a soccer ball, or play catch. Birdwatchers will love the variety of avian species that frequent the park, including blue jays, cardinals, and sometimes even a hawk circling above. Walking trails wind their way around the park, offering a leisurely stroll amidst the natural beauty. Live Oak Park is the perfect place for a picnic, where the serenity of nature complements simple, fun-filled activities. It's a slice of old Florida that invites you to slow down and savor the moment.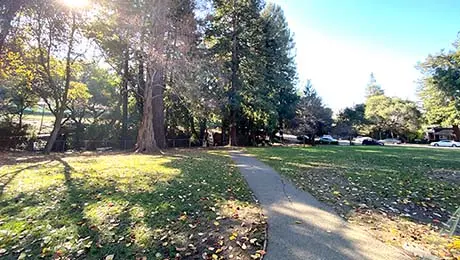 Ride Your Bike around Palm Harbor
Just a stone's throw from Crystal Beach, Palm Harbor offers a myriad of biking opportunities that allow you to explore the area in a fun, eco-friendly manner. The Pinellas Trail, one of Florida's most popular and unique urban pathways, runs through Palm Harbor and offers an excellent route for cyclists of all levels. The trail is flat and well-maintained, making it suitable for families, casual riders, and avid cyclists alike. As you ride along, you'll pass through a variety of landscapes—from bustling downtown areas to quiet, scenic stretches that offer a closer look at Florida's flora and fauna. There are also plenty of stops along the way, where you can grab a snack, sip on some fresh Florida orange juice, or simply park your bike and take a leisurely stroll. Palm Harbor's own local streets are also bike-friendly, allowing for a more relaxed but equally rewarding ride. Cyclists can explore charming neighborhoods, pedal along the coastline, or even make their way to local parks and attractions. Riding your bike around Palm Harbor gives you the freedom to explore at your own pace, and it's a healthy, outdoor activity that combines exercise with sightseeing.
Grab a Gyro at Gyro King
When you're ready to refuel after a day of adventures, Gyro King is a local hotspot that you won't want to miss. Located conveniently near both Crystal Beach and Palm Harbor, this eatery specializes in authentic Greek cuisine, and as the name suggests, their gyros are a crowd-pleaser. Wrapped in warm, fluffy pita bread and filled with perfectly cooked meat—be it lamb, chicken, or pork—the gyros are a mouthwatering delight. Complemented by fresh tomatoes, onions, and a generous dollop of homemade tzatziki sauce, each bite transports you straight to the Mediterranean. Beyond gyros, the menu offers an array of Greek classics like moussaka, souvlaki, and baklava for dessert. The casual, friendly atmosphere at Gyro King makes it a favorite among both locals and tourists. Gyro King stands out for its delicious, authentic offerings, making it a must-visit for anyone in the Crystal Beach or Palm Harbor areas.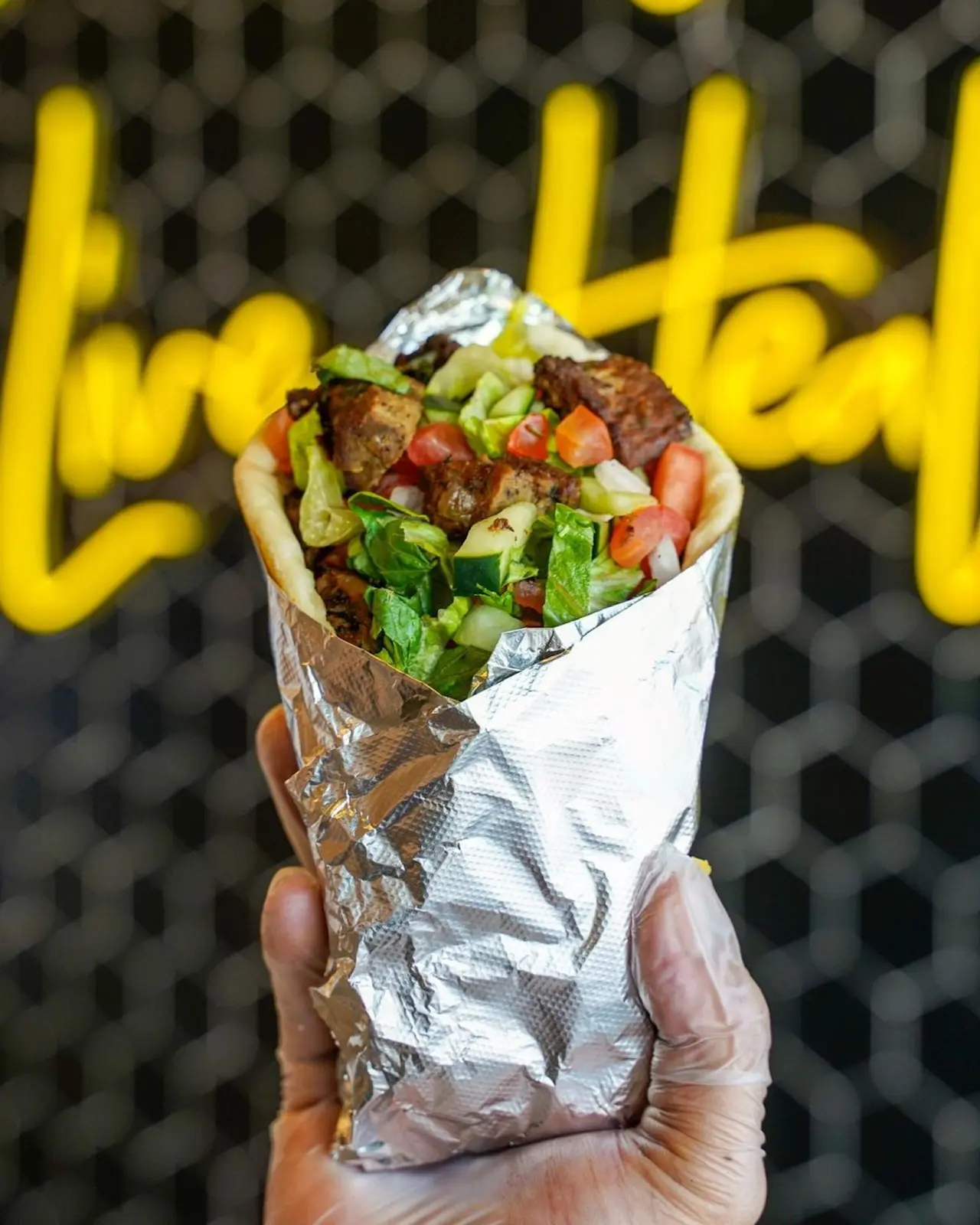 Enjoy a Simple Picnic at Gulf Shore Park
If you're looking for an alternative spot for a picnic with a view, Gulf Shore Park should be on your list. This park offers a slice of serenity with a stunning backdrop of the Gulf of Mexico. Visitors can bring their picnic baskets and lay out their blankets on the lush, green lawns overlooking the water. The park is smaller and less crowded than other local spots, providing an intimate setting that's ideal for couples, families, or anyone looking to escape the hustle and bustle. You'll often find local musicians strumming their guitars or children flying kites, adding a whimsical atmosphere to this hidden gem. Sunset views here are particularly mesmerizing, painting the sky in hues of pink and orange as the sun dips below the horizon. Facilities are basic but clean, making it easy to focus on simple pleasures like a good book or a leisurely chat. The park is also dog-friendly, so your four-legged friends can join in on the fun. Gulf Shore Park is a reminder that sometimes the best moments are the simplest ones, enjoyed in a setting that lets nature do most of the talking.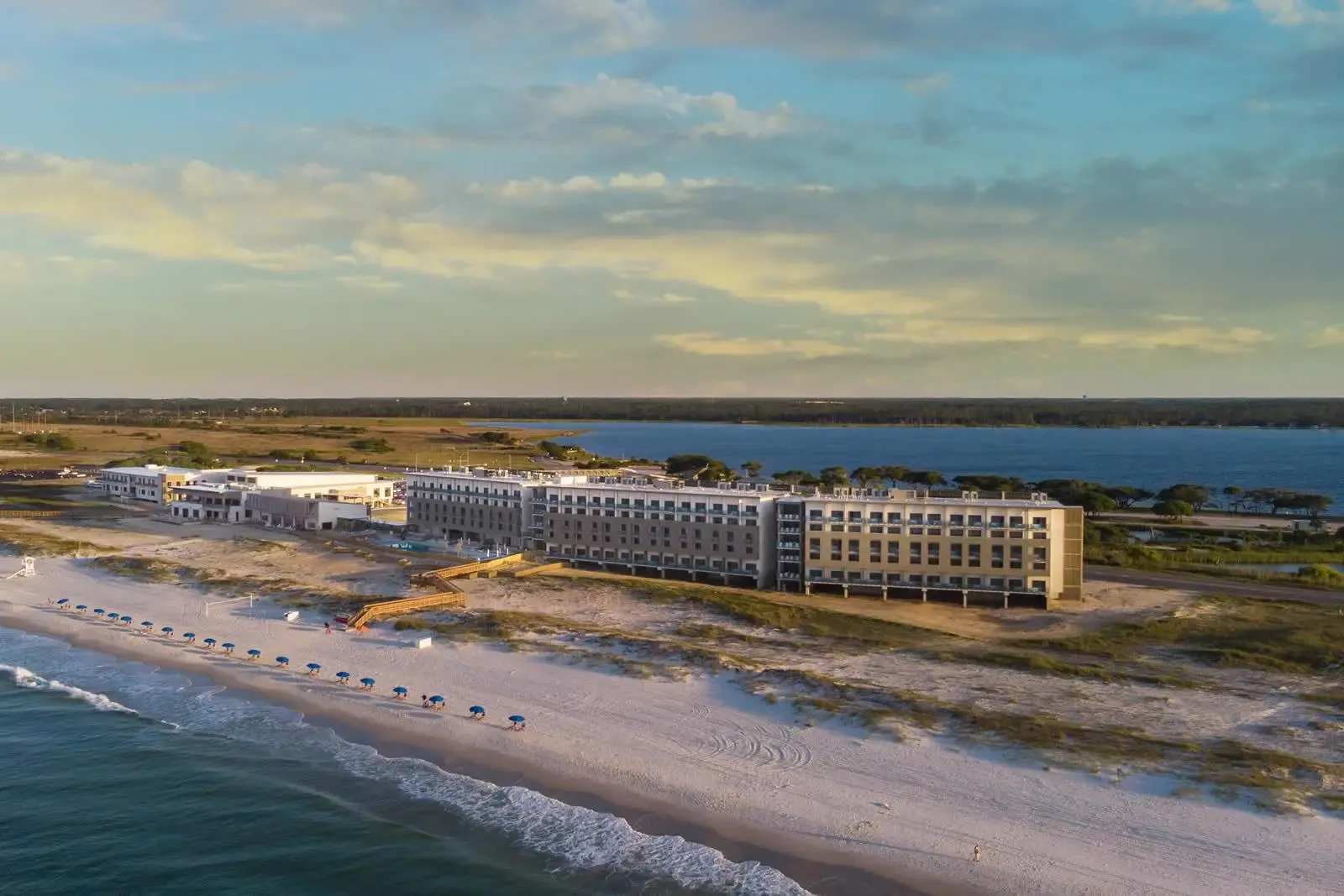 Have a Ball at Rum Runners Bar
If you're in the mood for some lively entertainment and socializing, Rum Runners Bar is the place to go. This iconic local hangout captures the fun-loving spirit of Crystal Beach and its surrounding areas. Known for its beachy vibes and laid-back atmosphere, Rum Runners offers an extensive drink menu featuring everything from classic cocktails to craft beers. But what really sets the bar apart is its signature rum punch, a must-try for anyone visiting. The venue frequently hosts live music, from reggae to rock, turning any regular evening into a mini-concert. Televisions are strategically placed for sports enthusiasts who don't want to miss a game, and an assortment of board games and dart boards offer entertainment for those looking for a bit of friendly competition. Rum Runners is more than just a bar; it's a community gathering spot that welcomes everyone with open arms and a cheerful spirit. If you're looking to experience the local nightlife and have a ball, this is the place to be.
Watch the Glorious Sunset at Crystal Beach Park
One of the most magical experiences you can have at Crystal Beach is watching the sunset at Crystal Beach Park. As the sun begins its descent into the horizon, the sky transforms into an ethereal canvas of warm hues, casting a golden glow over the sand and water. The atmosphere is almost surreal, with the soft sounds of the ocean waves and the distant laughter of beachgoers adding to the ambiance. The park is an excellent vantage point, offering unobstructed views of the Gulf of Mexico. It's a popular spot for both locals and tourists but spacious enough to never feel crowded. Some visitors make it a special occasion, bringing along a bottle of wine or a thermos of hot chocolate to sip as they take in the spectacle. Photographers, both amateur and professional, find the setting a paradise for capturing the stunning tableau of colors and reflections. The sunset at Crystal Beach Park is not just a visual experience; it's a moment of peace and reflection, and a must-see for anyone visiting the area.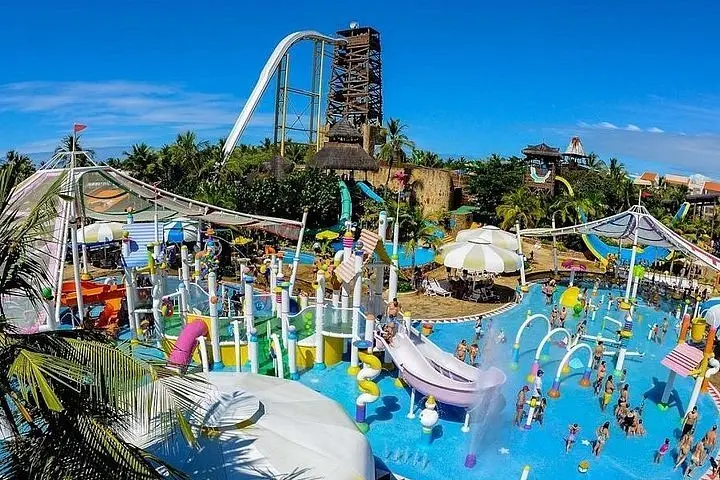 Buy a Souvenir from a Yard Sale at Crystal Beach Community Hall
Yard sales are often a hit-or-miss affair, but the ones at Crystal Beach Community Hall are a unique attraction you shouldn't overlook. These events are more than just opportunities to score a bargain; they're a slice of local culture, a place where the community comes together to chat, trade, and celebrate. You'll find an assortment of items—antiques, crafts, vintage clothing, homemade jams, and more. Each object tells a story, and the sellers are often more than happy to share the history behind their wares. For tourists, these yard sales offer an excellent opportunity to buy a unique, meaningful souvenir that goes beyond the typical magnets and keychains. From hand-painted seashells to locally-crafted jewelry, you're sure to find something that resonates with you. Not only do you get to take home a piece of Crystal Beach, but you also get the chance to interact with its residents and understand the community better. The yard sales are usually well-advertised and occur at different times throughout the year, often coinciding with holidays or community events. Make sure to check the schedule at the Community Hall or look out for signs and announcements during your visit. A stop at one of these yard sales is not just about shopping; it's about experiencing the local spirit of Crystal Beach.
Grab a Bite at Emily's Family Restaurant
Located not far from Crystal Beach, Emily's Family Restaurant is a local gem that serves up home-style cooking in a warm, inviting atmosphere. This family-owned restaurant prides itself on offering generous portions of American classics, made from scratch and served with a side of genuine hospitality. The restaurant also offers daily specials that feature seasonal ingredients and local favorites, giving you the chance to try something new each time you visit.
The ambiance at Emily's is as comforting as the food itself. With its cozy interior and friendly staff, the restaurant exudes a sense of community that makes both locals and tourists feel like they're part of the family. Walls adorned with local artwork and historical photos of the area add a touch of charm, while the buzz of conversation and laughter creates a joyful dining experience. It's not uncommon to see multi-generational families, groups of friends, and couples enjoying their meals and each other's company.
Play Sports at Sunderman Complex
For those who like to incorporate some active recreation into their vacation, Sunderman Complex is the place to go. Situated conveniently near Crystal Beach, this recreational facility offers a wide range of sports amenities designed for both casual and competitive play. Featuring multiple baseball fields, soccer pitches, and basketball courts, the complex is a hub of athletic activity for people of all ages.
The well-maintained grounds and organized layout make it easy for everyone to enjoy their preferred activity. Kids can make use of the playground area while adults engage in more intense sports. The complex also hosts various local leagues and tournaments, providing an opportunity to watch some spirited competition if you're not participating yourself.
Additionally, the complex has picnic areas and concession stands, making it a great place for a day-long outing. Families can take breaks between games to enjoy some snacks and refreshments, making for a complete, fun-filled day. Sunderman Complex is not just a sports facility; it's a community space where people come to engage, compete, and most importantly, have fun.
Grab Pizza at Fairway Pizza & Sports Page Pub
If you're in the mood for a classic slice of pizza and a great atmosphere to enjoy your favorite sports, look no further than Fairway Pizza & Sports Page Pub. Situated conveniently near Crystal Beach, this venue combines the best of both worlds—a sports pub atmosphere with a menu that features some of the best pizzas in the area. The laid-back vibe, multiple big-screen TVs broadcasting various sports events, and a wide selection of craft beers and cocktails make it a go-to spot for locals and tourists alike.
Fairway's pizza is a crowd-pleaser, with dough made fresh daily and a variety of toppings to suit all tastes. Don't skip their special house-made sauces and the option for a garlic butter crust, which add an extra layer of deliciousness to your meal. Beyond pizzas, the menu offers a range of pub grub—from wings to sandwiches, making sure everyone in your group finds something to savor.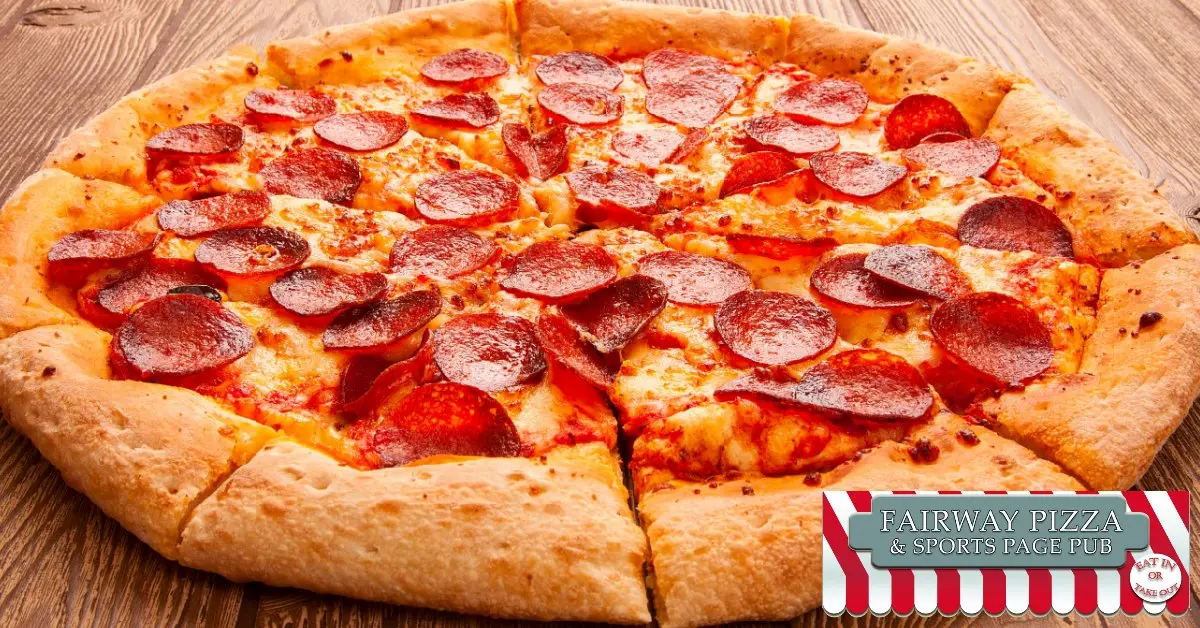 Shop 'Til You Drop at Crystal Beach Plaza
When it comes to shopping near Crystal Beach, the Crystal Beach Plaza is a haven for shopaholics and casual shoppers alike. This shopping plaza offers a diverse range of stores that cater to a variety of needs and interests. From fashion boutiques with the latest styles to specialty stores selling everything from beach gear to artisanal crafts, the plaza is a one-stop shop for all your needs.
Not just limited to retail stores, Crystal Beach Plaza also offers a variety of services like salons, spas, and even a fitness center. This makes it more than just a shopping destination—it's a lifestyle hub where you can pamper yourself, break a sweat, and then enjoy a coffee or a meal at one of the cafes or restaurants situated within the plaza. The atmosphere is friendly and vibrant, with seasonal decorations and events adding to the charm. During holidays and weekends, you might encounter live music performances or farmer's markets offering local produce and homemade goodies.
Get Delicious Ice Cream at Dairy Rich Creamery
No visit to Crystal Beach is complete without indulging in some good old-fashioned ice cream, and Dairy Rich Creamery is the place to go for this classic treat. Located conveniently near the beach and other attractions, this family-run creamery offers a delightful selection of flavors, ranging from timeless vanilla and chocolate to adventurous combinations like sea salt caramel or tropical coconut. Dairy Rich Creamery prides itself on using high-quality ingredients, which you can taste in every creamy, flavorful bite.
The atmosphere is charmingly nostalgic, reminiscent of an old-fashioned ice cream parlor with its checkered floor tiles, wooden seating, and retro signage. For those who are more calorie-conscious, there are lighter options like sorbets and frozen yogurts. Kids especially love the colorful sprinkles and fun toppings like chocolate chips and fruit.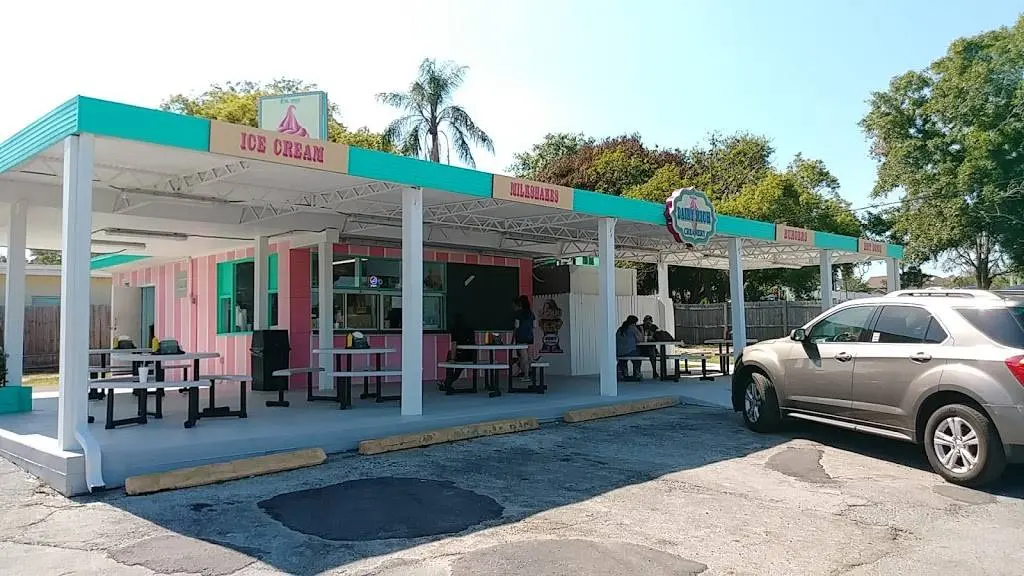 What sets Dairy Rich Creamery apart, besides its delicious ice cream, is the warm, welcoming service. The staff go above and beyond to make everyone feel at home, adding to the overall experience. After a day of sun and sea, there's no better way to cool off and satisfy your sweet tooth than with a trip to Dairy Rich Creamery.
Snap a Selfie with Primates at Suncoast Primate Sanctuary
For an experience that's both entertaining and educational, consider a visit to the Suncoast Primate Sanctuary. This sanctuary is a non-profit organization that provides a home for retired and rescued primates, allowing them to live out their lives in a safe, nurturing environment. The sanctuary is not a zoo but a haven that emphasizes the welfare and natural behavior of its residents, making it a rewarding visit for animal lovers.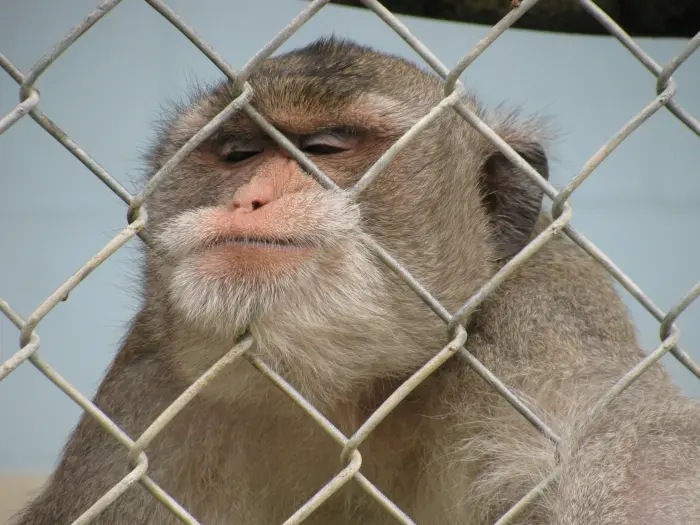 One of the unique features of the sanctuary is the ability to get up close and personal with some of the primates. While maintaining respect for the animals' space and well-being, visitors have opportunities for safe interactions, including snapping a selfie with these incredible creatures in the background. From adorable lemurs to wise-looking orangutans, each primate has its own personality, and the knowledgeable staff are always eager to share interesting facts and stories about the individual animals.
Aside from primates, the sanctuary also houses other animals like birds and reptiles, making it a diverse experience. Educational programs and volunteer opportunities are available for those who wish to dive deeper into wildlife conservation.
Visiting the Suncoast Primate Sanctuary offers a unique opportunity to learn about these fascinating animals while supporting a worthy cause. And let's face it, a selfie with a primate in the background is sure to make for an unforgettable social media post!
Stroll along Wall Springs Park
For a dose of natural beauty and tranquility, take a leisurely stroll through Wall Springs Park, located near Crystal Beach. This hidden gem offers a lush landscape teeming with local flora and fauna. As you walk along the well-maintained trails, you'll find yourself surrounded by towering pine trees, meandering streams, and ponds filled with lily pads. Wooden boardwalks wind through the mangroves, providing an up-close look at the park's diverse ecosystems.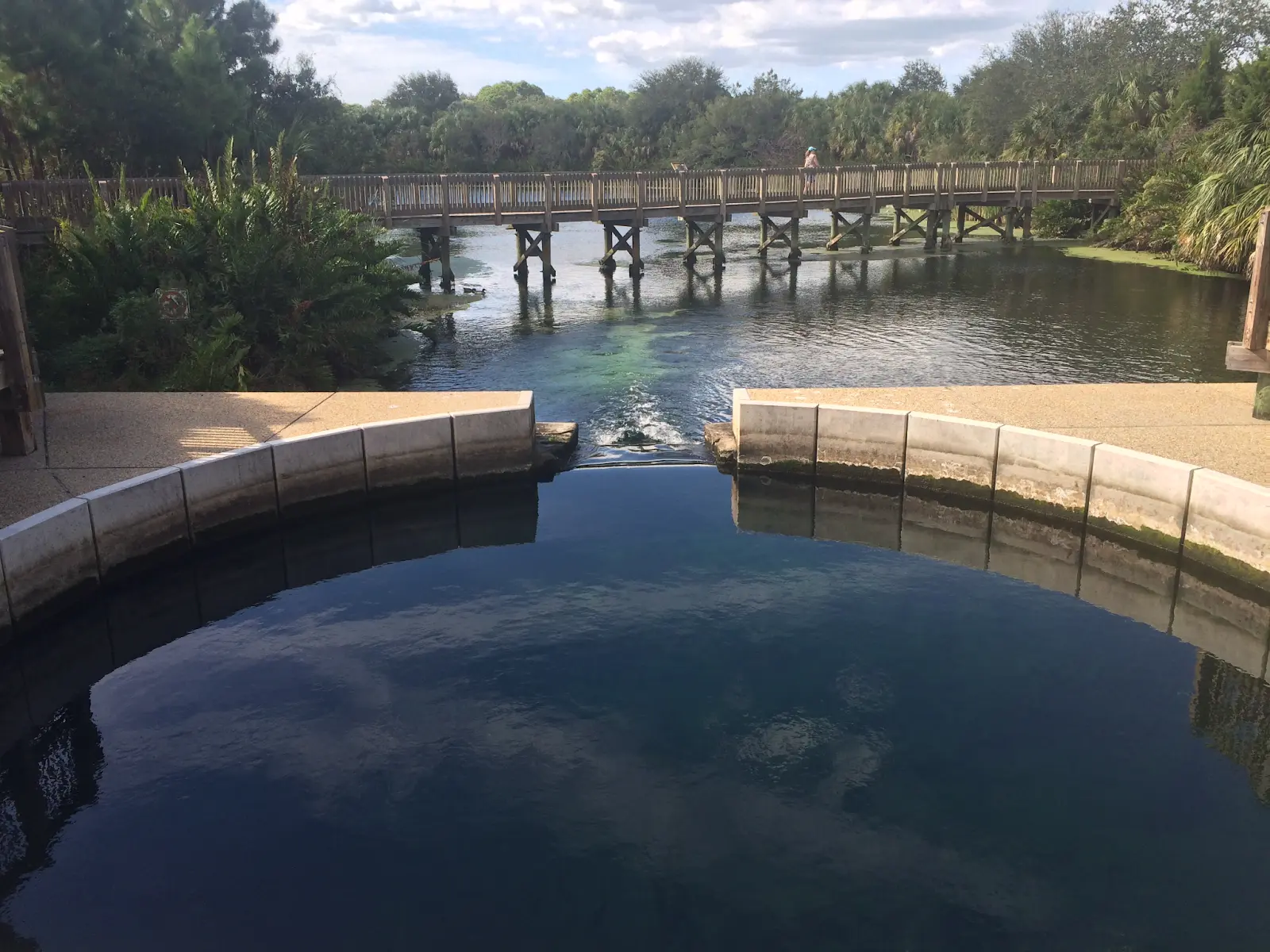 Wall Springs Park is also home to a natural spring, which once served as a spa in the early 20th century. Now, it's a peaceful place where visitors can enjoy the calming sounds of trickling water. There are several observation platforms scattered throughout the park, which make excellent vantage points for birdwatching. From egrets to herons to ospreys, the park is a haven for avian enthusiasts.
If you're visiting with family, the park has something for everyone. Children can burn off energy at the playground while adults make use of the fitness stations or have a relaxing picnic. With its beautiful setting, Wall Springs Park is a great location for photography, meditation, or simply appreciating the wonders of nature.
Camille's Sidewalk Café
When it's time for a refreshment or a hearty meal, head over to Camille's Sidewalk Café. Located just a short drive from Crystal Beach, this café offers a menu filled with fresh, wholesome options that cater to a wide array of tastes. With its laid-back atmosphere and charming patio seating, Camille's is the perfect spot to unwind and enjoy good food.
The café specializes in a variety of sandwiches, wraps, salads, and smoothies, all made with fresh ingredients. Vegan and gluten-free options are also available, ensuring that everyone has something to enjoy. One of the highlights of the café is its gourmet coffee selection. From lattes to cappuccinos, the coffee is brewed to perfection, making it a hit with caffeine aficionados.
What really sets Camille's apart, however, is its welcoming vibe. The staff are attentive and friendly, often going out of their way to accommodate special requests or dietary needs.
All in all, Camille's offers a blend of great food, relaxed atmosphere, and excellent service, making it a must-visit spot for anyone near Crystal Beach.
Get Pampered at Salamander Spa at The Henderson
For those looking to indulge in some luxurious self-care, the Salamander Spa at The Henderson is the ultimate destination. Located a convenient distance from Crystal Beach, this upscale spa offers a sanctuary of wellness and relaxation. The setting is elegant, featuring a serene ambiance with tasteful décor, gentle lighting, and tranquil music that instantly soothes the senses.
The menu of treatments is extensive, offering everything from classic massages and facials to specialized therapies like aromatherapy, hydrotherapy, and hot stone treatments. The spa also provides beauty services such as manicures, pedicures, and hair styling, making it a comprehensive destination for pampering. Highly skilled therapists personalize each treatment according to your needs, ensuring that you get the most out of your spa experience.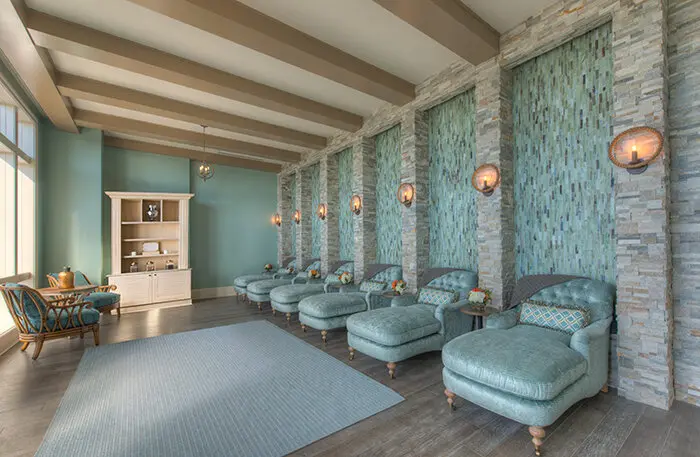 But the pampering doesn't stop at treatments. The spa also features a range of amenities like steam rooms, saunas, and a relaxation lounge where you can unwind before or after your services. With its impeccable service, high-quality treatments, and soothing environment, a visit to the Salamander Spa is more than just a luxury—it's an experience that leaves you feeling refreshed, revitalized, and utterly pampered.
Enjoy Gulf-front Drinks & Dining at Crab Trap
When it comes to dining with a view, it doesn't get much better than Crab Trap. Situated right on the Gulf of Mexico, this popular restaurant offers a feast for both the palate and the eyes. With its expansive outdoor seating area, you can enjoy a meal while taking in stunning views of the Gulf waters, the beach, and the breathtaking sunset.
As for the menu, seafood is the star of the show, as you might expect. From fresh oysters and clams to succulent crab legs and shrimp, the restaurant serves up the ocean's bounty in a variety of mouthwatering dishes. For those not inclined towards seafood, the menu also features a range of other options such as steaks, chicken, and vegetarian dishes. And let's not forget about the drinks—the bar offers a selection of tropical cocktails, fine wines, and craft beers that perfectly complement the Gulf-front setting.
Toast Sunset on the Rooftop Bar at The Henderson Resort
One of the most breathtaking experiences Crystal Beach has to offer is undoubtedly its stunning sunsets. And there's no better place to take in this natural spectacle than from the rooftop bar at The Henderson Resort. As the day turns to dusk, the sky transforms into a vivid palette of oranges, pinks, and purples—providing a picture-perfect backdrop that elevates any evening out.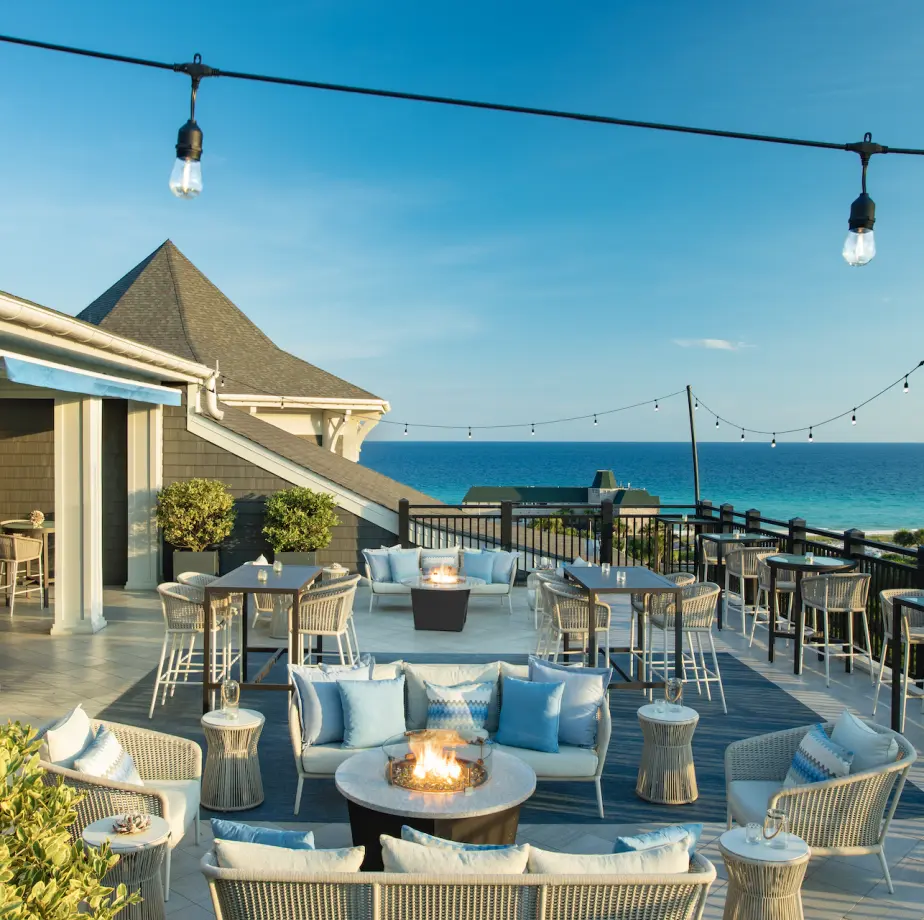 The rooftop bar itself exudes a sense of sophistication and elegance. Comfortable seating arrangements—ranging from high-top tables to plush lounge chairs—allow for both casual and intimate gatherings. The atmosphere is further enhanced by soft ambient lighting and, often, live music that provides a soothing acoustic backdrop to your evening.
The drink menu is as expansive as the views. From finely crafted cocktails, curated with seasonal and local ingredients, to an impressive selection of wines and craft beers, there's something for every type of drinker. Specialty cocktails inspired by the Florida coastline are particularly popular, incorporating fresh fruits, herbs, and top-shelf spirits. Pair your drink with a light bite from their small but thoughtfully crafted menu, featuring a mix of regional and international flavors.
The service at the rooftop bar is top-notch, with knowledgeable and friendly staff who are eager to make your experience as enjoyable as possible. With its breathtaking views and impeccable service, it's the perfect spot to toast the end of another beautiful day in Crystal Beach.
Conclusion
Crystal Beach, with its stunning landscapes and vibrant local culture, is a destination that beckons to be explored. From the pure, simple pleasures like enjoying a glorious sunset at Crystal Beach Park or grabbing a delicious ice cream at Dairy Rich Creamery, to more extravagant experiences like a day of pampering at Salamander Spa, this charming locale promises a fulfilling experience for every kind of traveler. So whether you're toasting the day's end on the rooftop bar at The Henderson Resort or snapping a memorable selfie with primates at Suncoast Primate Sanctuary, Crystal Beach provides the perfect backdrop for unforgettable experiences. So why wait? Come and discover the magic that makes Crystal Beach one of Florida's most cherished destinations.
Frequently Asked Questions about Crystal Beach, FL
What is Crystal Beach known for?
Crystal Beach is renowned for its stunning coastline, vibrant community, and a variety of activities that cater to both tourists and locals. It's a great spot for water sports, wildlife observation, dining, and relaxation.
Is Crystal Beach family-friendly?
Absolutely, Crystal Beach offers a range of activities that are suitable for all ages. From playgrounds at Live Oak Park to educational trips to Suncoast Primate Sanctuary, there's something for every family member to enjoy.
Are there dining options near the beach?
Yes, there are several dining options near the beach, ranging from casual eateries like Gyro King to upscale dining experiences like Crab Trap, where you can enjoy Gulf-front views along with your meal.
Can I bring my dog to Crystal Beach?
While dogs are not allowed on some of the main beaches, there are specific areas and parks where dogs are welcome. Always check the local rules and regulations beforehand.
Is it possible to bike around Crystal Beach?
Certainly! Crystal Beach is bike-friendly and offers a variety of scenic routes, including paths around Palm Harbor. It's a great way to see the area and get some exercise at the same time.
Where can I catch the best sunset?
Crystal Beach Park is a popular spot for sunset viewing. For a more elevated experience, consider toasting the sunset at the rooftop bar at The Henderson Resort.
Are there any shopping options in Crystal Beach?
Yes, Crystal Beach Plaza offers a range of shops where you can purchase anything from beach gear to souvenirs. Additionally, the Yard Sale at Crystal Beach Community Hall is a fun place to find unique items.
What kind of water activities can I enjoy?
From kayaking and paddleboarding to simply swimming in the crystal-clear waters, there's no shortage of water activities. The Crystal Beach Pier is also a popular spot for fishing and observing local wildlife.
Where can I enjoy live music?
Several venues in Crystal Beach offer live music, particularly on weekends. Rum Runners Bar is a popular choice for live performances and a lively atmosphere.