19 Best Things to Do in Lady Lake, FL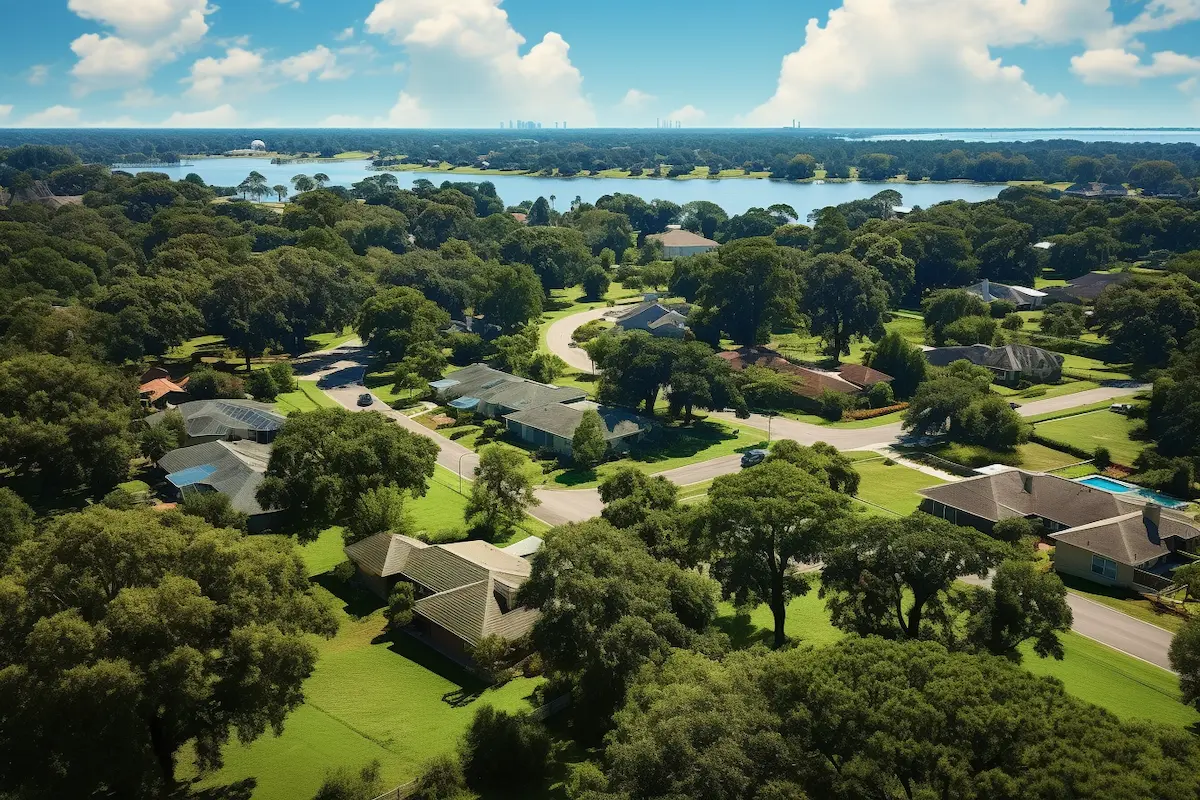 Best Things to Do in Lady Lake, FL
Nestled in Central Florida, Lady Lake is a charming town that offers a blend of natural beauty, history, and modern amenities. Nestled in Central Florida, Lady Lake is a charming town that offers a blend of natural beauty, history, and modern amenities. Whether you're an outdoor enthusiast, a history buff, or simply looking for leisurely activities, you'll find an array of options to explore and enjoy. From the historical gems at the Lady Lake Historical Society Museum to the natural splendor of Lake Griffin State Park, there's something for everyone. Add to this the array of unique shops, farms, and recreational facilities, and it's clear that Lady Lake is a versatile destination worth exploring. In this guide, we highlight 15 of the best things to do in Lady Lake, FL, to help you make the most of your visit.
Visit the Lady Lake Historical Society Museum
One of the best things to do in Lady Lake, Florida is to visit the Lady Lake Historical Society Museum. Nestled in the heart of the city, this museum serves as a fascinating portal to the past, allowing you to explore the local history, culture, and traditions that shaped the community. Exhibits range from antique farming equipment to artifacts and memorabilia from the early 20th century, showcasing the simple yet significant life of the Lady Lake locals. You'll find a range of photographs, documents, and interactive displays that invite you to delve deeper into the stories of the pioneers who settled here. Special events and rotating exhibits keep the museum experience fresh for repeat visitors. Whether you are a history buff or simply want to understand the area better, this museum offers an enriching experience. Friendly and knowledgeable staff are always on hand to answer questions, making your visit both educational and engaging.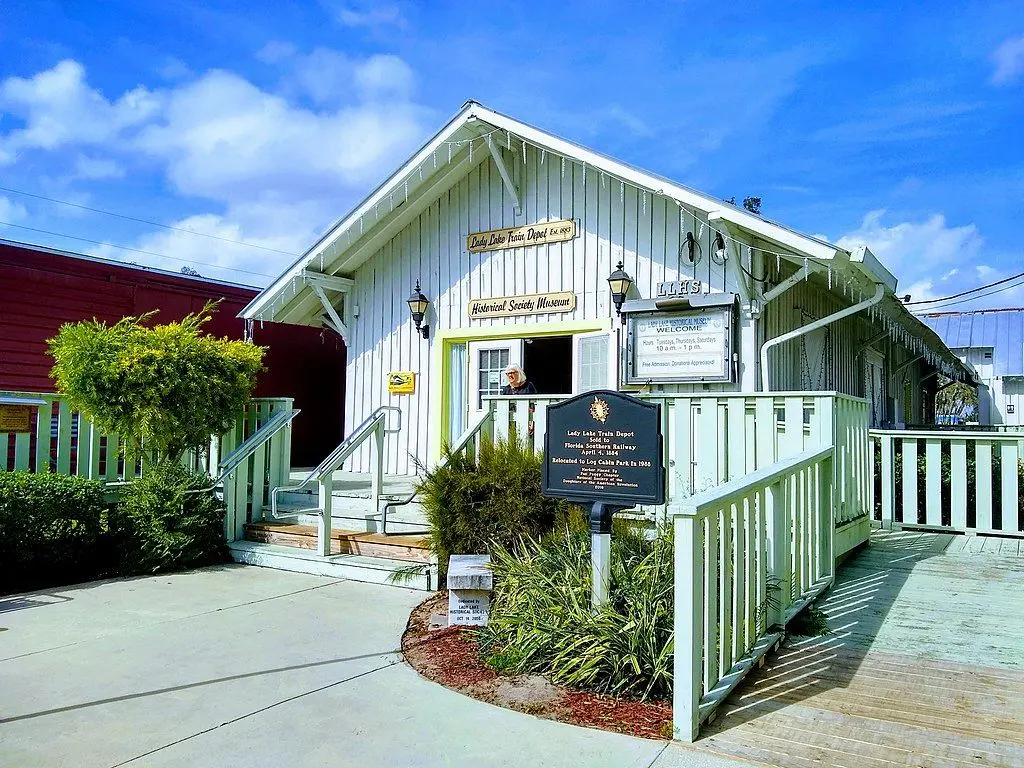 Experience the Farm Life at Uncle Donald's Farm
For those looking to get up close and personal with farm life, Uncle Donald's Farm is an unmissable attraction in Lady Lake. This charming farm offers an authentic experience that both kids and adults will cherish. As soon as you step in, you're greeted by an array of farm animals ranging from goats and sheep to cows and horses. The farm also plays host to more exotic residents like llamas and peacocks. Visitors can take part in interactive activities such as feeding the animals, milking cows, or taking a hayride around the property. Educational tours are available, teaching you about sustainable farming practices, animal husbandry, and the importance of agriculture in daily life. Seasonal events like pumpkin picking and Easter egg hunts add an extra layer of fun to the experience. Uncle Donald's Farm is not just a place to see animals; it's an opportunity to immerse yourself in the farm lifestyle, providing a unique and informative outing that the entire family can enjoy.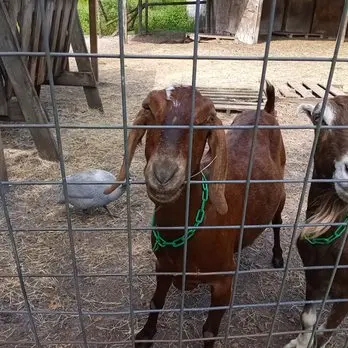 Make Your Own Wine at The Corkscrew Winery
If you're a wine enthusiast, or even if you're just curious about the winemaking process, then a visit to The Corkscrew Winery is an absolute must when you're in Lady Lake. This unique winery takes the traditional wine-tasting experience up a notch by allowing visitors to create their own custom bottle of wine. The process starts with a consultation to determine your wine preferences, be it red, white, or rose. You then get to participate in each step of the winemaking journey, from mixing the grape varieties to bottling, corking, and even designing your own label. The knowledgeable staff guide you through the entire process, making it easy for even beginners to craft a delightful bottle of wine. Not only do you leave with a better understanding of the intricacies of winemaking, but you also have a one-of-a-kind keepsake to take home. Whether you're on a romantic date or just looking for a fun group activity, The Corkscrew Winery offers an unforgettable experience.
See the Beautiful Live Oak Tree at Heritage Park
For nature lovers and those looking to experience a tranquil moment, visiting the live oak tree at Heritage Park is a must-do activity in Lady Lake. This enormous, majestic tree stands as a living testament to the natural beauty of Florida. The tree's sprawling branches are adorned with Spanish moss, creating a dreamy, southern ambiance that invites quiet contemplation or photography. Heritage Park itself is a beautifully maintained area that offers plenty of other amenities including walking trails, benches, and picnic areas. It's a fantastic spot for a leisurely afternoon stroll, reading a book, or simply basking in the beauty of nature. During the year, the park also hosts various community events, so there's always something happening around this magnificent live oak. Taking a moment to sit under its expansive canopy offers a sense of peace and connectedness to nature that is hard to find elsewhere. For anyone visiting Lady Lake, stopping by Heritage Park to see this natural wonder is a serene and fulfilling experience.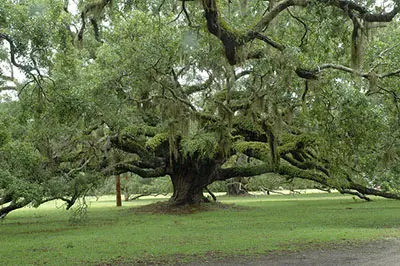 Play Mini Golf at Tree Tops Golf
For families and couples looking for a fun and engaging activity, Tree Tops Golf is the place to be. This mini-golf facility is unlike any other, offering a challenging yet fun course that is beautifully landscaped to create an enchanting atmosphere. With well-maintained greens and imaginative obstacles, the course caters to both beginners and experienced players. What sets Tree Tops Golf apart is its attention to detail—the course is set amidst lush greenery, replicating a tropical paradise right in the heart of Lady Lake. Even if you're not a golf aficionado, the delightful setup offers plenty of Instagram-worthy moments. If mini-golf isn't your thing, the facility also offers a driving range for those looking to practice their swings. As an added bonus, the friendly staff are always on hand to provide tips and tricks to improve your game. Whether you're planning a family outing, a date night, or a get-together with friends, Tree Tops Golf promises a good time for all.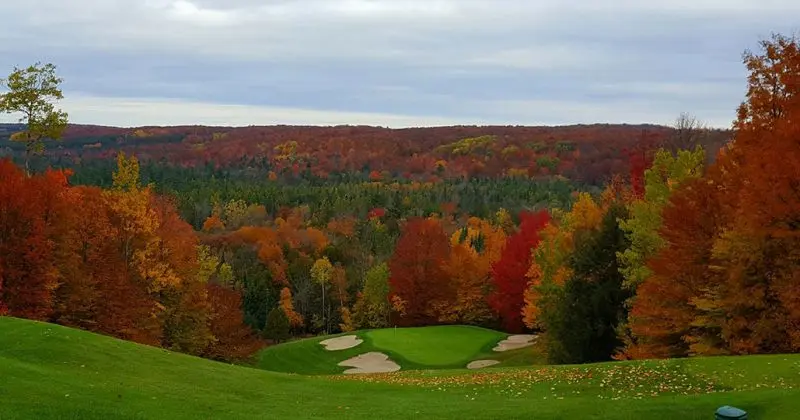 Go Thrifting at Ye Olde Thrift Shoppe
Treasure hunters and bargain seekers will find a haven at Ye Olde Thrift Shoppe in Lady Lake. This charming thrift store is an adventure in and of itself, filled with a variety of items that range from vintage clothing and accessories to furniture, books, and household goods. Each visit offers a unique experience as the inventory is constantly changing. The store is well-organized and clean, making it easy for you to sift through the offerings and find that hidden gem you didn't know you needed. What makes Ye Olde Thrift Shoppe even more special is that it is operated by volunteers, and proceeds often go towards supporting local charities and community projects. So, not only do you get to shop for unique, affordable items, but you also contribute to a good cause. Whether you're looking to add something distinctive to your wardrobe, searching for unique home décor, or just up for the thrill of the hunt, Ye Olde Thrift Shoppe offers an enjoyable and fulfilling shopping experience.
See the Holiday Lights at Veteran's Park
If you happen to visit Lady Lake during the holiday season, a trip to Veteran's Park to see the holiday lights is an absolute must. The park is transformed into a winter wonderland, replete with twinkling lights, festive decorations, and sometimes even a snow machine to add to the holiday atmosphere. Strolling through the park, you'll encounter beautiful light installations that range from traditional holiday themes to patriotic displays honoring veterans. The vibrant colors and innovative designs create a magical backdrop for family photos, romantic evening walks, or a playful night out with friends. Various community events, including live music and holiday markets, often accompany the light display, making it a central gathering spot during the holiday season. It's an awe-inspiring way to get into the holiday spirit and a memorable experience that will make your time in Lady Lake special.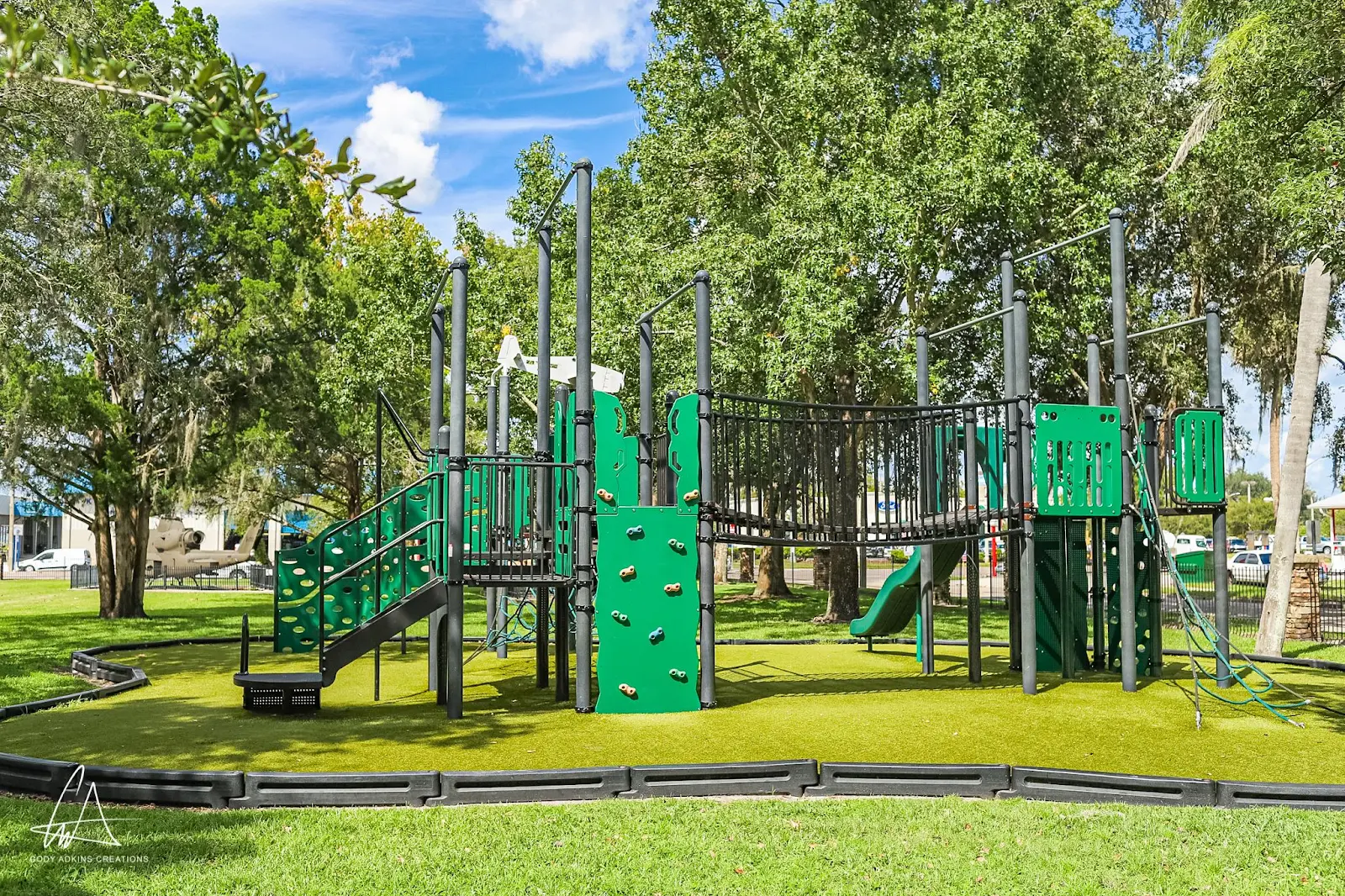 Shop and Dine at the Spanish Springs Town Square
No trip to Lady Lake would be complete without spending some time at the Spanish Springs Town Square. This bustling area serves as a hub for shopping, dining, and entertainment, offering something for everyone. The architecture is inspired by Spanish-style buildings, creating a picturesque setting that feels like you've stepped into a different world. Shoppers will delight in the variety of stores that offer everything from fashionable clothing and accessories to artisanal crafts and specialty goods. Foodies will find a smorgasbord of dining options, with restaurants serving a range of cuisines from local Southern fare to international dishes.
Go Bowling at Fiesta Bowl
For a rollicking good time, consider heading to Fiesta Bowl, Lady Lake's prime spot for bowling fun. With well-maintained lanes, vibrant lighting, and a lively atmosphere, it's an ideal venue for families, friends, and couples. Beyond the standard bowling experience, Fiesta Bowl often runs special theme nights, league competitions, and events that add a unique spin to this classic pastime. Alongside bowling, the facility also offers a game arcade and a bar area where you can enjoy snacks and drinks. The state-of-the-art scoring systems and quality bowling equipment make it a hit among both casual bowlers and more serious enthusiasts. Whether you're a seasoned bowler aiming for a perfect game or simply looking for a fun-filled outing, Fiesta Bowl provides an enjoyable and action-packed environment for everyone involved.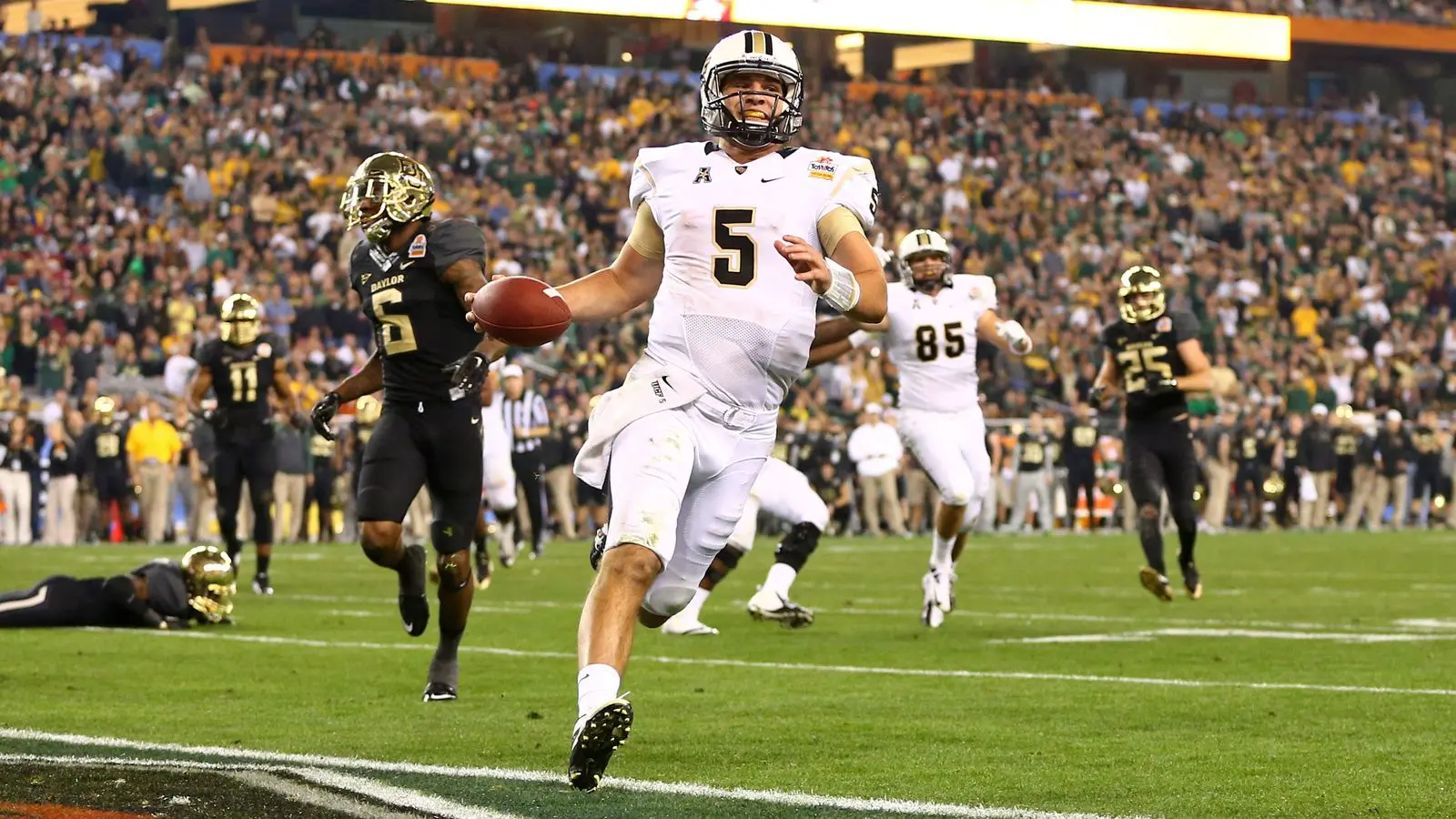 Pick Fruits at Heather Oaks Farm
If you're looking to spend a day in nature with a side of deliciousness, then Heather Oaks Farm is your go-to destination in Lady Lake. This operational farm offers a unique experience of "u-pick" where visitors can pick their own fruits directly from the trees and bushes. Depending on the season, you might find yourself harvesting blueberries, strawberries, or even citrus fruits like oranges and grapefruits. The farm provides all the necessary tools for picking, so all you have to do is show up and enjoy the agricultural adventure. Beyond fruit picking, Heather Oaks Farm also has a charming country store where you can buy homemade jams, jellies, and other local products.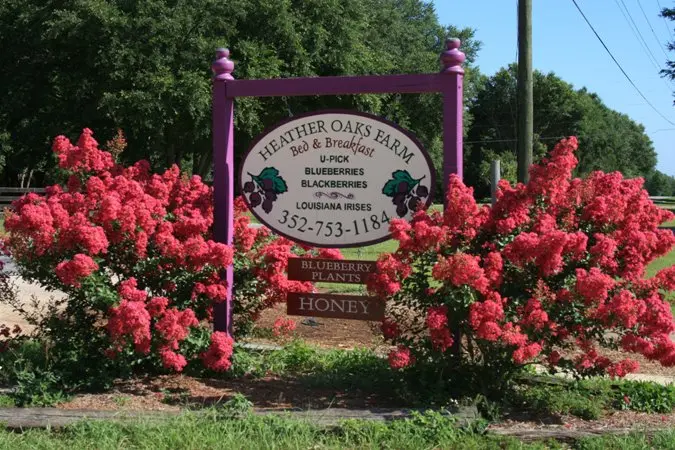 The hands-on experience not only makes for a fun activity but is also highly educational, especially for children. It's a great way to teach kids about where their food comes from and the importance of local farming. The farm's tranquil setting, combined with the satisfaction of picking your own fresh fruit, makes for a truly enjoyable and enriching experience.
Play a Round at The Lakes Golf Club
For golf enthusiasts or those looking to try their hand at the sport, The Lakes Golf Club in Lady Lake is a top-notch destination. The well-designed course is both scenic and challenging, offering a blend of natural beauty and architectural finesse that will delight players of all skill levels. Manicured greens, strategically placed bunkers, and water hazards make each round an engaging experience that tests both your technical skills and strategic thinking. The course is well-maintained year-round, ensuring a pleasant golfing experience irrespective of the season.
In addition to the course, The Lakes Golf Club offers a host of amenities including a pro shop stocked with the latest golf gear and a clubhouse where you can relax and enjoy some post-game refreshments. Whether you're an experienced golfer looking to fine-tune your game or a beginner wanting to try something new, this golf club provides a versatile and enjoyable experience.
Practice Your Swing at Lady Lake Bob Johnson Legacy Driving Range
If you're more interested in practicing specific aspects of your golf game, then a trip to the Lady Lake Bob Johnson Legacy Driving Range should be on your itinerary. This well-equipped facility provides a dedicated space where you can work on improving your swing, perfect your putting, or master that tricky chip shot. With multiple bays, the range accommodates both individual practice and group sessions. High-quality mats and a variety of targets make it easy to simulate different kinds of shots, allowing for a comprehensive practice session.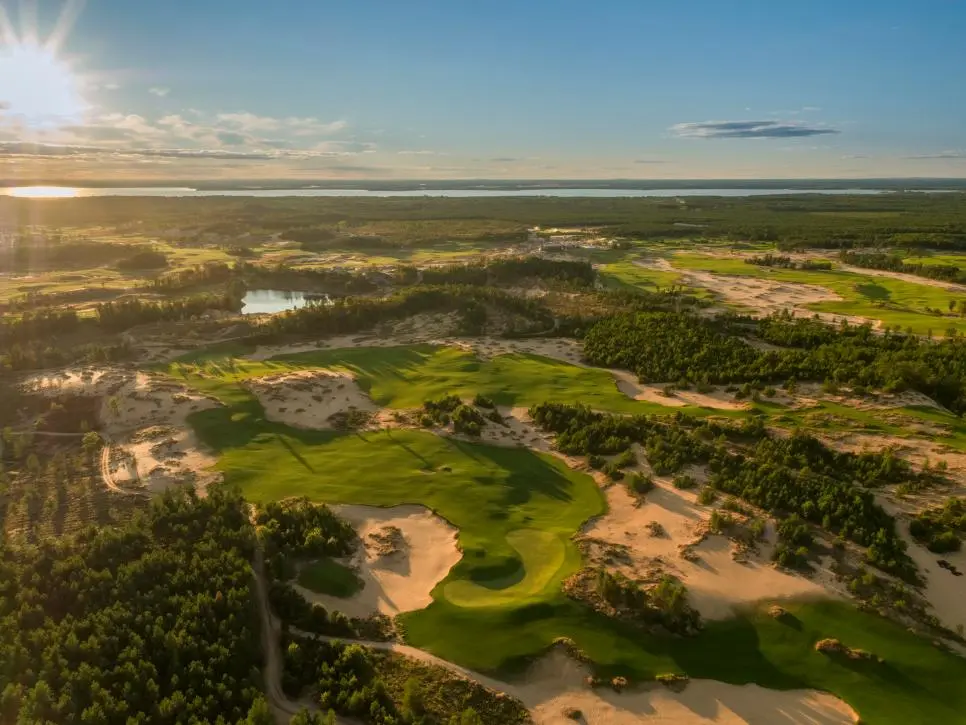 What sets this driving range apart is the staff, who are often available to offer professional advice and tips to help improve your game. For those who want more structured learning, there are often lessons and clinics available that cater to players at various skill levels. Whether you're a casual player looking to get some practice or a serious golfer aiming to improve your handicap, the Lady Lake Bob Johnson Legacy Driving Range offers a focused and efficient environment for honing your skills.
Enjoy a Stay at the Recreation Plantation RV Resort
If you're traveling to Lady Lake with an RV or looking for a unique lodging experience, the Recreation Plantation RV Resort is an excellent choice. This resort offers more than just a place to park your RV; it's a community experience replete with amenities designed for relaxation and enjoyment. From well-maintained sites with full hookups to recreational facilities like swimming pools, tennis courts, and shuffleboard areas, there's no shortage of things to do here. Pets are also welcome, making it a convenient choice for those traveling with furry friends.
What sets Recreation Plantation apart is its sense of community. Frequent social events, activities, and group outings are organized by the resort, making it easy to meet fellow travelers and make new friends. The resort is conveniently located near various attractions in Lady Lake, offering an excellent base for exploring the surrounding areas. Whether you're a seasoned RV traveler or new to the experience, staying at the Recreation Plantation RV Resort is a convenient and enjoyable way to experience the best of what Lady Lake has to offer.
Dine at OakWood Smokehouse & Grill
No visit to Lady Lake would be complete without indulging in some mouth-watering Southern cuisine, and OakWood Smokehouse & Grill is just the place to do it. This popular eatery specializes in smoked meats, offering a range of delicious options from pulled pork and brisket to smoked turkey and ribs. The smoky aroma hits you as soon as you walk in, setting the stage for a hearty meal. All meats are smoked in-house using traditional techniques, ensuring an authentic flavor that is both rich and satisfying.
Beyond the meats, OakWood also offers a variety of side dishes that complement the main course beautifully—think coleslaw, baked beans, and cornbread. The atmosphere is relaxed and family-friendly, with rustic décor that adds to the Southern charm. Staff are attentive and knowledgeable, happy to recommend dishes or customize your order to suit your preferences. Whether you're a meat lover looking for a carnivorous feast or someone simply looking to experience authentic Southern cooking, OakWood Smokehouse & Grill provides a dining experience that is both delicious and memorable.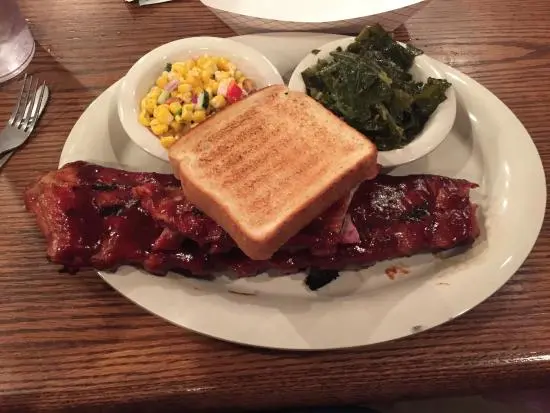 Shop at Gold In Art Jewelers
If you're looking to mark a special occasion or simply indulge in some retail therapy, a visit to Gold In Art Jewelers in Lady Lake is highly recommended. This family-owned business has been a staple in the community for years, earning a reputation for quality craftsmanship, unique designs, and exceptional customer service. The store offers a wide range of jewelry, from engagement rings and wedding bands to custom-designed pieces that reflect individual tastes. Whether you're searching for a sparkling diamond, a unique gemstone, or handcrafted gold and silver pieces, the options are nearly limitless.
What sets Gold In Art Jewelers apart is their personalized service. The knowledgeable staff are more than happy to guide you through the selection process, ensuring you find a piece that perfectly suits your needs and budget. They also offer repair and restoration services, so if you have a treasured piece that needs a little TLC, you can trust that it's in capable hands. Whether you're a jewelry aficionado or a first-time buyer, the quality and selection at Gold In Art Jewelers make it a must-visit destination for those looking to add a little sparkle to their life.
Explore the Lake Griffin State Park
For outdoor enthusiasts, a trip to Lake Griffin State Park is a must when visiting Lady Lake. This natural oasis offers a range of activities that allow visitors to immerse themselves in Florida's breathtaking natural beauty. One of the park's key attractions is Lake Griffin, one of the state's largest lakes, which is a popular spot for boating, fishing, and kayaking. The lake is surrounded by a variety of ecosystems, including marshlands, wooded areas, and even a swamp, making it a prime location for bird-watching and wildlife spotting.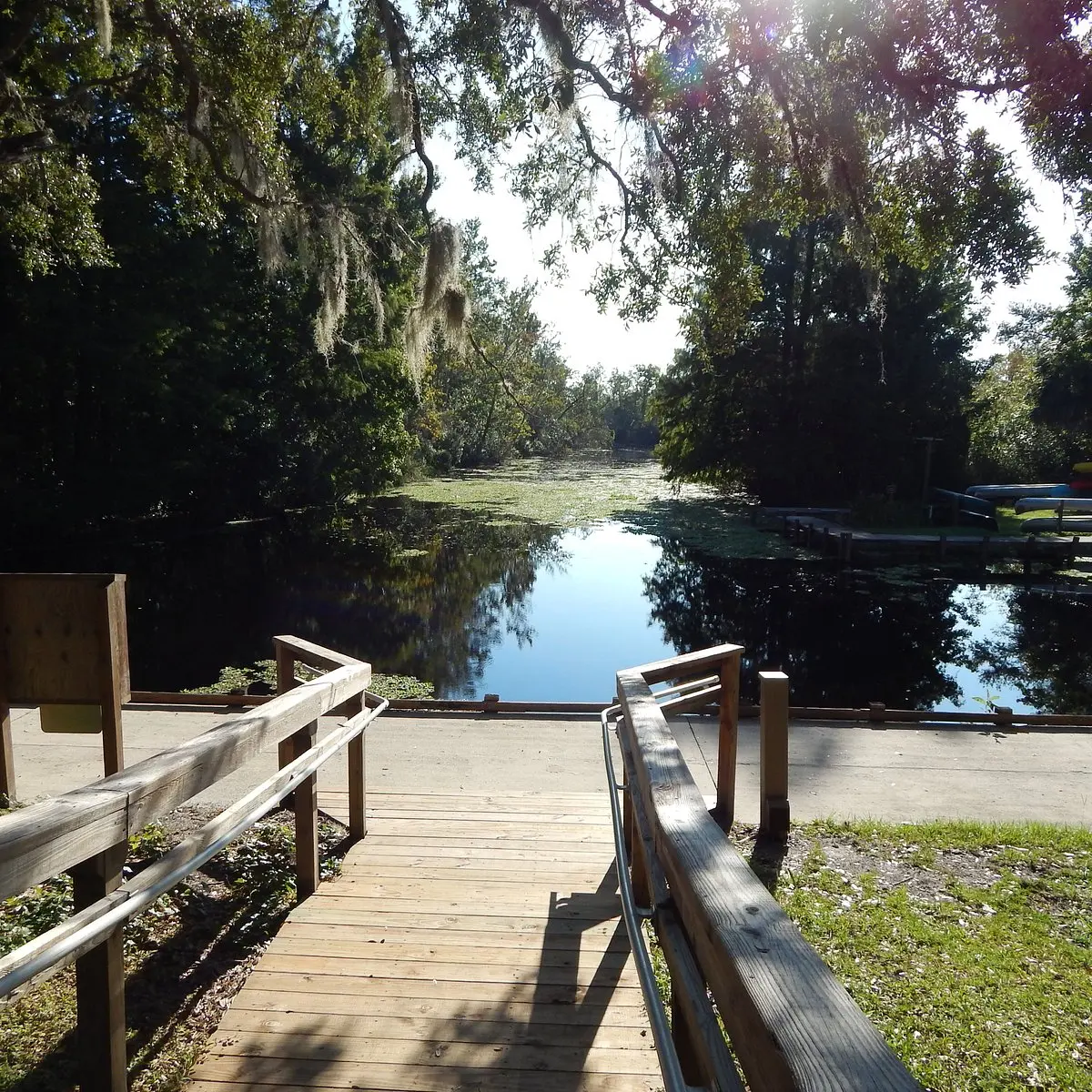 Hiking trails wind through the park, offering an intimate experience with the local flora and fauna. Picnic areas are scattered throughout, providing the perfect setting for a relaxing outdoor meal. For those interested in camping, the park offers well-maintained campsites with essential amenities. Lake Griffin State Park is not just a place to pass the time; it's an opportunity to reconnect with nature and experience the tranquil beauty that Florida has to offer. Whether you're an active adventurer or someone simply looking to escape the hustle and bustle of daily life, this park offers a serene and enriching experience.
Go Wine Tasting at Dragon Flower Winery
Wine aficionados and casual sippers alike will find something to love at Dragon Flower Winery. Situated in a picturesque setting near Lady Lake, this boutique winery offers a diverse range of handcrafted wines made from locally sourced grapes as well as other fruits. The winery specializes in unique blends, some of which incorporate Florida's native Muscadine grapes, offering a taste that is both distinct and reflective of the local terroir.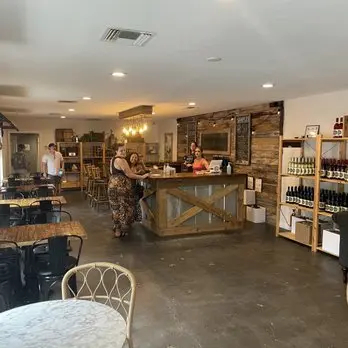 Visitors can partake in wine tastings that are both educational and enjoyable. Knowledgeable staff guide you through the tasting process, explaining the nuances of each wine's flavor profile, the methods used in its creation, and suggested food pairings. The ambiance is relaxed and inviting, making it a perfect destination for a romantic date, a gathering of friends, or even a solo adventure in wine exploration. If you find a wine that captures your palate, bottles are available for purchase, so you can take a little piece of Lady Lake's local flavor home with you.
Take a Trip to Eaton's Beach
If you're looking for a scenic and relaxing day trip from Lady Lake, Eaton's Beach is the perfect destination. Situated on the beautiful Lake Weir, this sandy beach offers a freshwater experience that's ideal for swimming, sunbathing, and water sports. Kayaks and paddleboards are available for rent, allowing you to explore the lake at your own pace. The beach is well-maintained and offers amenities like picnic tables, restrooms, and even a restaurant serving up delicious lakeside meals.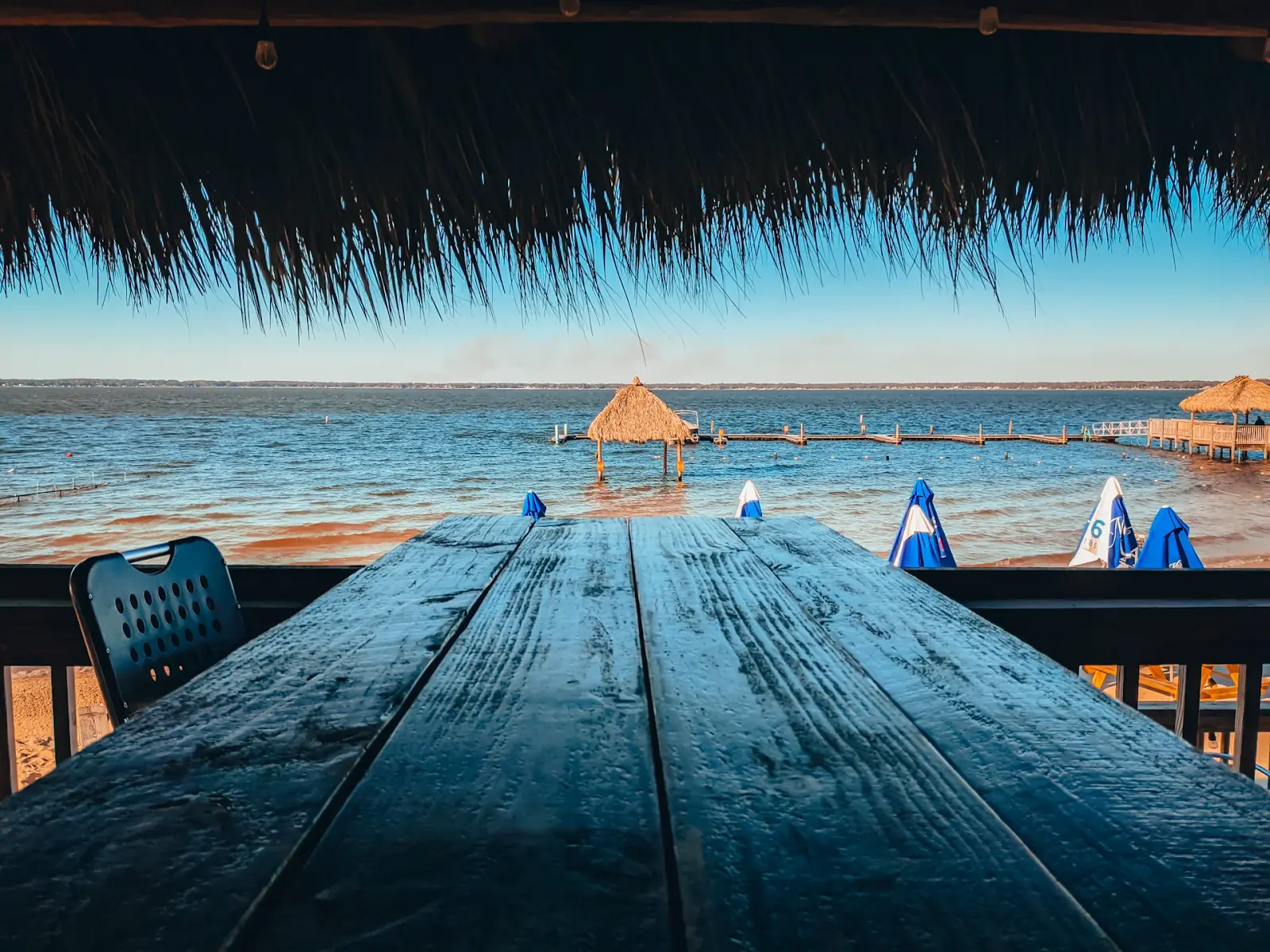 What makes Eaton's Beach unique is its blend of natural beauty and modern amenities. The panoramic views of the lake and its surroundings offer a tranquil backdrop that's perfect for relaxation and photography. But if you're looking for more activity, the area also features volleyball nets and fishing docks.
Visit the Cottom Farm's Christmas Village
If you find yourself in Lady Lake during the holiday season, a visit to the Cottom Farm's Christmas Village is a must for capturing the festive spirit. This unique attraction goes all out in transforming the farm into a magical Christmas wonderland, complete with twinkling lights, holiday-themed displays, and a wide range of activities that cater to visitors of all ages.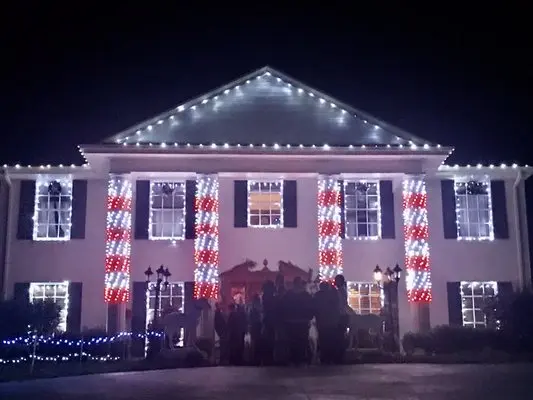 One of the highlights is the Village itself, a miniature town adorned with intricate holiday decorations. You can stroll through the snow-covered streets (thanks to a snow machine), visit Santa's Workshop, and even meet Santa Claus himself! Children can engage in various craft activities, while adults may enjoy browsing the Christmas market which offers a variety of handmade crafts, festive foods, and seasonal treats.
Another feature that sets Cottom Farm's Christmas Village apart is its dedication to live entertainment. Whether it's carolers singing traditional holiday tunes, a nativity scene acted out by local performers, or a winter-themed puppet show, the atmosphere is always lively and heartwarming.
The sense of community at Cottom Farm's Christmas Village is palpable. Families come year after year to partake in the festivities and create lasting holiday memories. Whether you're a local or a visitor, a trip to this Christmas Village is like stepping into a holiday card, providing a wholesome and delightful experience that will surely become a highlight of your season.
Conclusion
Lady Lake is more than just a quiet Floridian town; it's a community brimming with activities, natural wonders, and cultural gems. Whether you're teeing off at The Lakes Golf Club, wine tasting at Dragon Flower Winery, or embracing the festive spirit at Cottom Farm's Christmas Village, you're sure to find experiences that are both enriching and entertaining. From the locally-owned shops to the community-driven events, what stands out is the unmistakable sense of local pride and community spirit. So whether you're planning a short visit or an extended stay, Lady Lake offers a versatile and enriching experience that promises to make your trip memorable.
Frequently Asked Questions About Lady Lake, FL
What is Lady Lake, FL known for?
Lady Lake is known for its tranquil natural settings, recreational opportunities, and close-knit community vibe. The town offers a range of activities from golfing and bowling to farms and parks, making it a diverse destination for both locals and visitors.
Is Lady Lake, FL a good place to retire?
Yes, Lady Lake is often considered a good place to retire, primarily due to its warm climate, plethora of leisure activities, and accessible healthcare services. The community is friendly, and there are numerous retirement communities and facilities.
What kind of outdoor activities are available in Lady Lake?
Outdoor enthusiasts can enjoy golfing, hiking, fishing, and boating. Lake Griffin State Park offers a natural setting for bird-watching and camping, while Eaton's Beach provides freshwater swimming and water sports.
Are there family-friendly activities in Lady Lake?
Absolutely! Families can have a great time at Uncle Donald's Farm, Tree Tops Golf, and the Heather Oaks Farm, among other places. The Recreation Plantation RV Resort is also an excellent option for family stays.
What dining options are available?
Lady Lake has a variety of dining options, ranging from local eateries to international cuisine. OakWood Smokehouse & Grill is a popular spot for Southern barbecue, while other options include cafes, seafood restaurants, and fast-food joints.
Can I bring my pet to Lady Lake?
Yes, many areas in Lady Lake are pet-friendly. For instance, the Recreation Plantation RV Resort allows pets, and there are also parks where you can take your furry friend for a walk.
Is Lady Lake a good place to shop?
Yes, Lady Lake offers a variety of shopping experiences. From unique finds at Ye Olde Thrift Shoppe to exquisite jewelry at Gold In Art Jewelers, there's something for everyone. Don't forget to check out the Spanish Springs Town Square for a wider range of shopping and dining options.
What are the holiday attractions in Lady Lake?
During the holiday season, the Cottom Farm's Christmas Village is a must-visit. Additionally, Veteran's Park is known for its beautiful holiday lights display.
How can I learn about the history of Lady Lake?
The Lady Lake Historical Society Museum offers a deep dive into the local history, culture, and heritage of the area. It's an excellent starting point for anyone interested in learning more about Lady Lake.
Where can I stay in Lady Lake?
Accommodation options in Lady Lake range from hotels and motels to RV resorts like the Recreation Plantation RV Resort. Whether you're looking for luxury or budget-friendly options, there's something to suit every need.