19 Best Things to Do in Navarre Beach, FL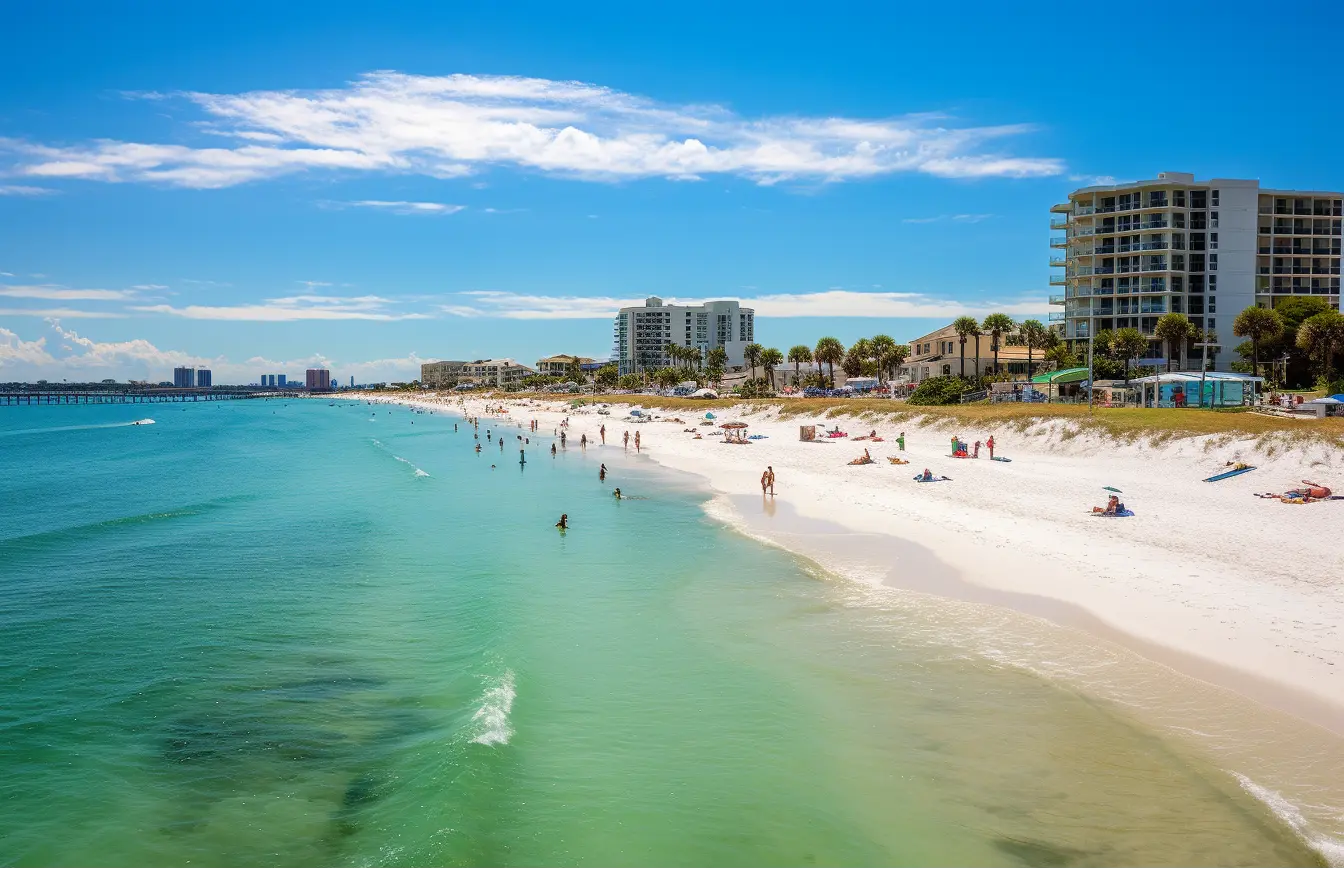 Best Things to Do in Navarre Beach, FL
Navarre Beach, Florida, is a hidden gem along the expansive coastline of the Sunshine State, boasting pristine, white sandy beaches and crystal-clear waters. Nestled between Pensacola Beach and Destin in the northwestern part of the state, Navarre Beach offers a serene and tranquil escape from the hustle and bustle of the larger, more commercialized destinations. It is located on Santa Rosa Island, a barrier island in the Gulf of Mexico. Despite its seemingly remote location, the beach is easily accessible and is known for its breathtaking landscapes, abundant marine life, and array of recreational activities, making it a must-visit destination for both adventure seekers and those longing for relaxation.
Interact with Sea Animals at Navarre Beach Sea Turtle Conservation Center
Navarre Beach, Florida, is renowned for its stunning beaches and clear waters, but one of its hidden gems is the Navarre Beach Sea Turtle Conservation Center. This center serves as a sanctuary for sea turtles and a hub of education and conservation efforts aimed at this endangered species. Visiting this facility offers a unique and intimate interaction with these fascinating marine animals, along with the chance to learn about their role in marine ecology and the threats they face.
Upon entering the center, you'll be greeted by interactive exhibits and educational displays that provide insights into the world of sea turtles. However, the real highlight is the chance to see a live sea turtle up close. The center's resident turtle, named Sweet Pea, serves as an ambassador for her species, giving visitors a tangible connection to the broader conservation message. The center provides guided tours where you can see Sweet Pea swimming in her specially designed tank, learn about her rescue and rehabilitation, and discover what measures are being taken to help protect sea turtles in the wild.
In addition to its resident turtle, the Navarre Beach Sea Turtle Conservation Center also runs educational programs and events throughout the year. These may include beach clean-ups, night-time turtle walks during nesting season, and informational seminars led by experts in marine biology and conservation.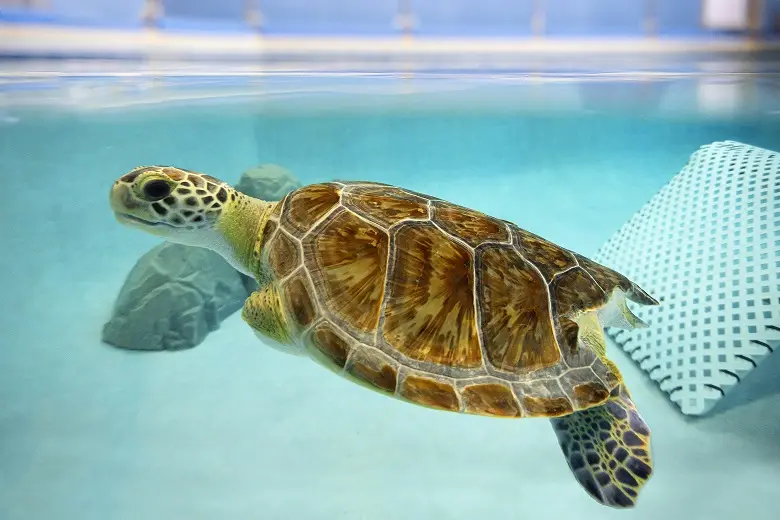 See the Marine Ecosystems at the Navarre Beach Marine Science Station
If you're fascinated by the intricate and diverse world of marine life, then a visit to the Navarre Beach Marine Science Station is a must. This educational facility is focused on marine science, conservation, and the responsible enjoyment of the unique ecosystems in and around Navarre Beach. Through a combination of interactive exhibits, live displays, and guided tours, the station offers an in-depth look at the coastal and marine ecosystems that make this area so unique.
One of the station's most captivating features is its touch tanks and aquariums, which house a variety of local marine species. From crabs and starfish to small fish and other sea creatures, the tanks offer a hands-on experience that brings visitors face-to-face with the complexity and beauty of marine life. Educators are on hand to provide information about each species, their role in the ecosystem, and the conservation challenges they face.
The Marine Science Station also offers various programs aimed at different age groups, from school children to adults. Whether it's guided beach walks, seining activities where you can help collect and identify marine organisms, or specialized workshops on topics like plankton or water quality, the station offers a range of educational experiences that deepen your understanding and appreciation of the marine environment.
Beyond its facilities, the Marine Science Station is also involved in community outreach and conservation initiatives. They conduct regular beach clean-ups and educational events, often in collaboration with local organizations, to raise awareness about marine conservation. For anyone with an interest in marine biology or environmental science, or simply a love for the ocean, a visit to the Navarre Beach Marine Science Station provides a meaningful and enriching experience.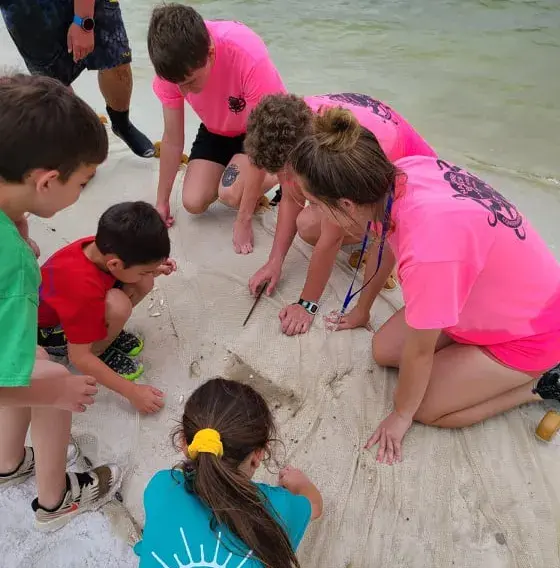 Unwind and Soak Up the Sun at Navarre Beach
When it comes to pure relaxation and a quintessential beach experience, Navarre Beach in Florida is the destination of choice for many. Known for its sugar-white sand and crystal-clear emerald waters, the beach is a perfect sanctuary for those looking to escape the hustle and bustle of daily life. The expansive shoreline offers ample space for you to lay down your towel, set up an umbrella, and enjoy the sun, sea, and sky in peaceful harmony.
Water sports are abundant, ranging from kayaking and paddleboarding to snorkeling and scuba diving. The clear waters provide excellent visibility for observing underwater life, making it an ideal spot for snorkelers and divers. If you're more inclined to stay on the surface, the beach is equally enjoyable for swimming, floating, or simply wading in the shallow waters.
For those who prefer a quieter experience, early mornings at Navarre Beach are magical. The tranquility of dawn, combined with the soothing sound of waves and the soft hue of the rising sun, offers a peaceful setting for meditation, yoga, or just contemplation. Conversely, the beach also boasts some of the most stunning sunsets, painting the sky in shades of orange, pink, and purple as the day comes to an end.
Take a Leisurely Stroll on the Longest Pier in Florida
Navarre Beach isn't just about the sand and surf; it's also home to the Navarre Beach Fishing Pier, the longest pier in the state of Florida. Stretching out into the Gulf of Mexico, this impressive structure offers an excellent opportunity for a scenic walk with panoramic views of the ocean and the shoreline. The pier is a popular spot for both locals and tourists, offering a unique perspective of Navarre Beach that you can't get from the shore.
As you stroll along, you'll often see fishermen casting their lines into the deep waters below. The pier is a hotspot for fishing, and you're likely to see a variety of catches, from small fish to more substantial species like king mackerel and redfish. If you're interested in trying your hand at fishing, the pier offers rod rentals and bait for a complete fishing experience.
Apart from fishing, the pier is also an excellent location for birdwatching. Keep an eye out for seabirds like pelicans, seagulls, and terns as they glide effortlessly over the water, sometimes diving to catch a fish. The pier also offers unparalleled views of dolphins playing in the waves, particularly during the early morning or late afternoon.
For photographers and nature lovers, the pier provides a vantage point for capturing the beauty of Navarre Beach, from its azure waters to its vibrant sunsets.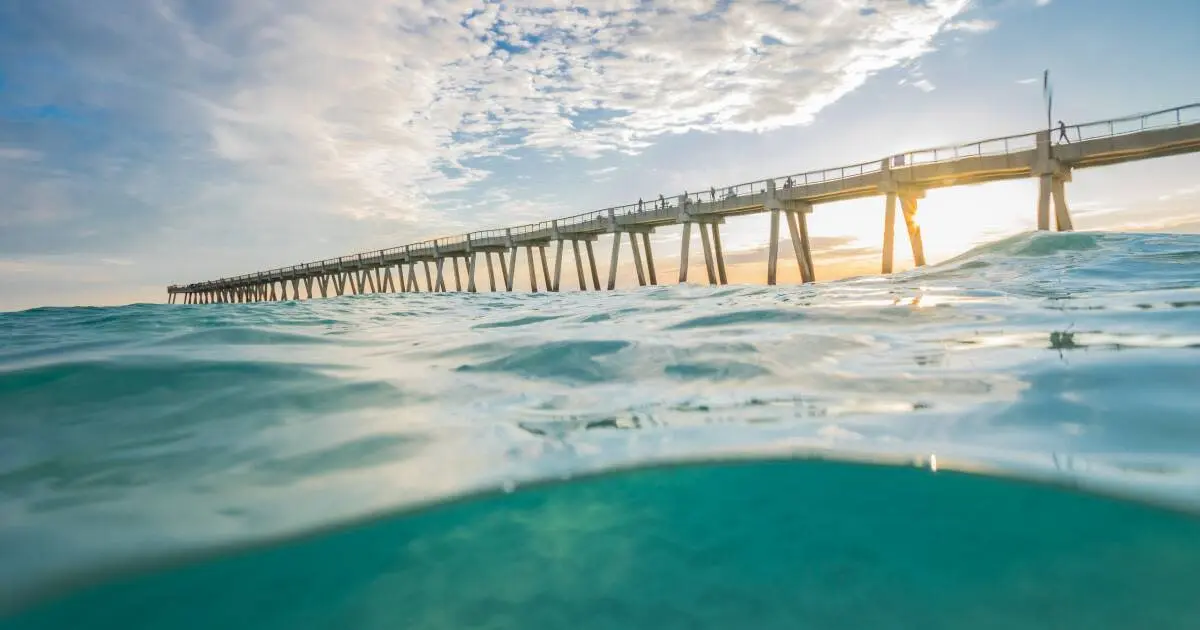 Experience Adventure and Leisure at Navarre Family Watersports and Mini Golf
For those who want to combine the joys of water activities with family-friendly competition, Navarre Family Watersports and Mini Golf is the perfect destination. Located near the beach, this venue offers a range of watersports activities, including jet-ski rentals, paddleboarding, and kayaking. Whether you're an adrenaline junkie looking to race across the waves or someone seeking a calmer aquatic experience, there's something here for everyone.
The facility provides all the necessary equipment and safety gear, so all you have to do is show up ready for adventure. Experienced staff are always on hand to offer guidance and ensure that everyone has a fun and safe experience on the water.
If you prefer land-based fun, the venue's mini-golf course is another excellent option. The creatively designed course offers 18 holes, each with its unique challenges and obstacles. Mini golf is a hit among family members of all ages and provides a delightful break from the beach while still enjoying the outdoors.
Navarre Family Watersports and Mini Golf offers the kind of diverse, engaging activities that make for an unforgettable day out. Its combination of water-based thrills and relaxed mini-golf make it a fantastic place for families, groups of friends, or couples to enjoy some quality time together.
Explore the Underwater World at Navarre Beach's Artificial Reefs
Diving and snorkeling enthusiasts will find a treasure trove of underwater wonders at the Navarre Beach Marine Sanctuary. Home to a series of artificial reefs, the sanctuary is a haven for a wide variety of marine life, including fish, crustaceans, and even occasional sea turtles. The well-placed artificial structures serve as habitats that attract and support an abundance of aquatic creatures, offering divers and snorkelers a kaleidoscopic view of life beneath the waves.
The sanctuary has multiple reef sites suited for different experience levels. Near-shore reefs in shallower waters are ideal for snorkelers and beginner divers. These areas provide a less intimidating environment where one can still observe a fascinating assortment of marine species. For more experienced divers, the offshore reefs offer greater depths and more complex structures, making for a more challenging and rewarding diving experience.
Safety is a priority, and it's essential to go with experienced guides if you're not a seasoned diver. Many local dive shops offer equipment rentals and guided tours, making it easy for visitors to explore the sanctuary responsibly. Apart from the excitement of coming face-to-face with various marine species, diving in the artificial reefs also offers the joy of being in a serene, almost otherworldly environment.
The Navarre Beach Marine Sanctuary is not just an adventure spot; it's also a significant conservation area. By visiting, you're not only enjoying the underwater world but also supporting local efforts to maintain and protect this vital marine habitat.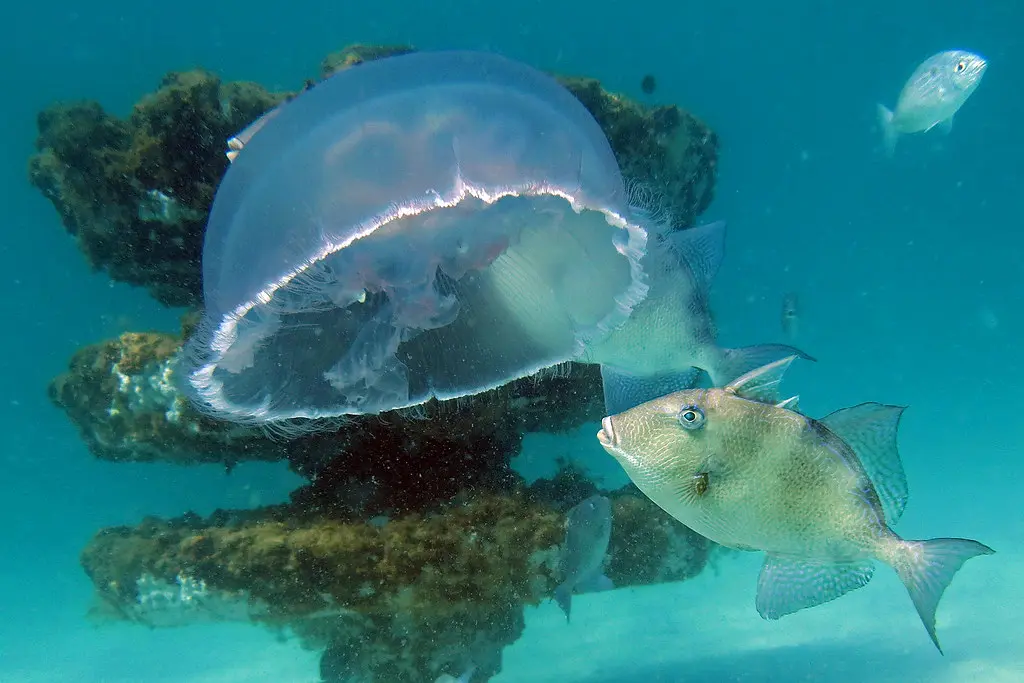 Savor Fresh Catch at Navarre Seafood Market
For those who appreciate the flavors of the ocean, Navarre Seafood Market is a must-visit spot. Located near Navarre Beach, this local market offers a wide array of fresh, locally sourced seafood that you can either take home to cook or enjoy cooked-to-order at the market itself. From shrimp and oysters to snapper and grouper, the variety and freshness of the offerings make this a seafood lover's paradise.
One of the highlights of visiting Navarre Seafood Market is the opportunity to interact with local fishermen and vendors who are knowledgeable about the catch of the day. Not only does this ensure that you're buying the freshest possible seafood, but it also allows you to learn about the different species, their flavors, and the best ways to prepare them. Most vendors are more than willing to share cooking tips and recipes, making your subsequent meal an even more delightful experience.
For those who prefer immediate gratification, the market often has stalls or nearby eateries that prepare the fresh catch in a variety of styles. Whether you fancy a simple grilled fish or more elaborate dishes like seafood gumbo or shrimp po' boys, you'll find something to tickle your palate.
Visiting Navarre Seafood Market not only provides you with high-quality, fresh seafood but also supports the local fishing community. It's a culinary adventure that ties you closer to the locale's culture and natural resources, making it an enriching part of your Navarre Beach vacation.
Experience Equestrian Adventures at Bay Haven Farms
If you're looking to take a break from beach activities and try something different, consider horse riding at Bay Haven Farms. Situated a short drive from Navarre Beach, this family-owned farm offers a unique equestrian experience amidst the tranquil countryside. Whether you're a seasoned rider or a complete beginner, Bay Haven Farms caters to all skill levels, providing a safe and enjoyable riding experience.
The farm offers guided trail rides that take you through picturesque landscapes, from wooded areas to open fields. These trail rides are not just about the thrill of horseback riding; they also offer a peaceful retreat into nature, allowing you to disconnect from the busy world and reconnect with the environment. The pace of the rides is adjusted to match the skill levels of the riders, ensuring everyone has a comfortable and enjoyable time.
For families with children, the farm often provides shorter, more controlled pony rides, making it a fun and educational experience for younger guests. Children not only learn the basics of horseback riding but also get to interact with the animals, creating a deeper sense of appreciation and respect for these majestic creatures.
Before each ride, the staff at Bay Haven Farms provide a brief orientation to ensure everyone is familiar with basic riding techniques and safety measures. Helmets and other safety gear are provided to ensure a secure experience.
A visit to Bay Haven Farms adds an unexpected but delightful layer to your Navarre Beach vacation. The combination of physical activity, interaction with animals, and the serene beauty of the natural surroundings make horse riding here a memorable adventure for individuals, couples, and families alike.
Marvel at the Beauty of Nature at Panhandle Butterfly House
If you're fascinated by the world of insects and nature's most delicate creatures, the Panhandle Butterfly House is a must-see. Located just a short drive from Navarre Beach, this facility offers visitors a chance to get up close and personal with various species of butterflies in a carefully maintained habitat. The vivid colors and intricate patterns on the wings of these creatures provide a visual feast, making it a photographer's paradise.
The Butterfly House is more than just a pretty spectacle; it's an educational experience. Knowledgeable guides and interpretive displays educate visitors about the life cycle of butterflies, their role in the ecosystem, and the different species that can be found in the region. The House also provides insights into butterfly gardening, teaching you how to create a butterfly-friendly environment in your own backyard.
It's an ideal location for family outings, as children find it both entertaining and educational. The facility often has interactive programs and workshops aimed at younger audiences, providing them with an enriching experience that combines learning with fun.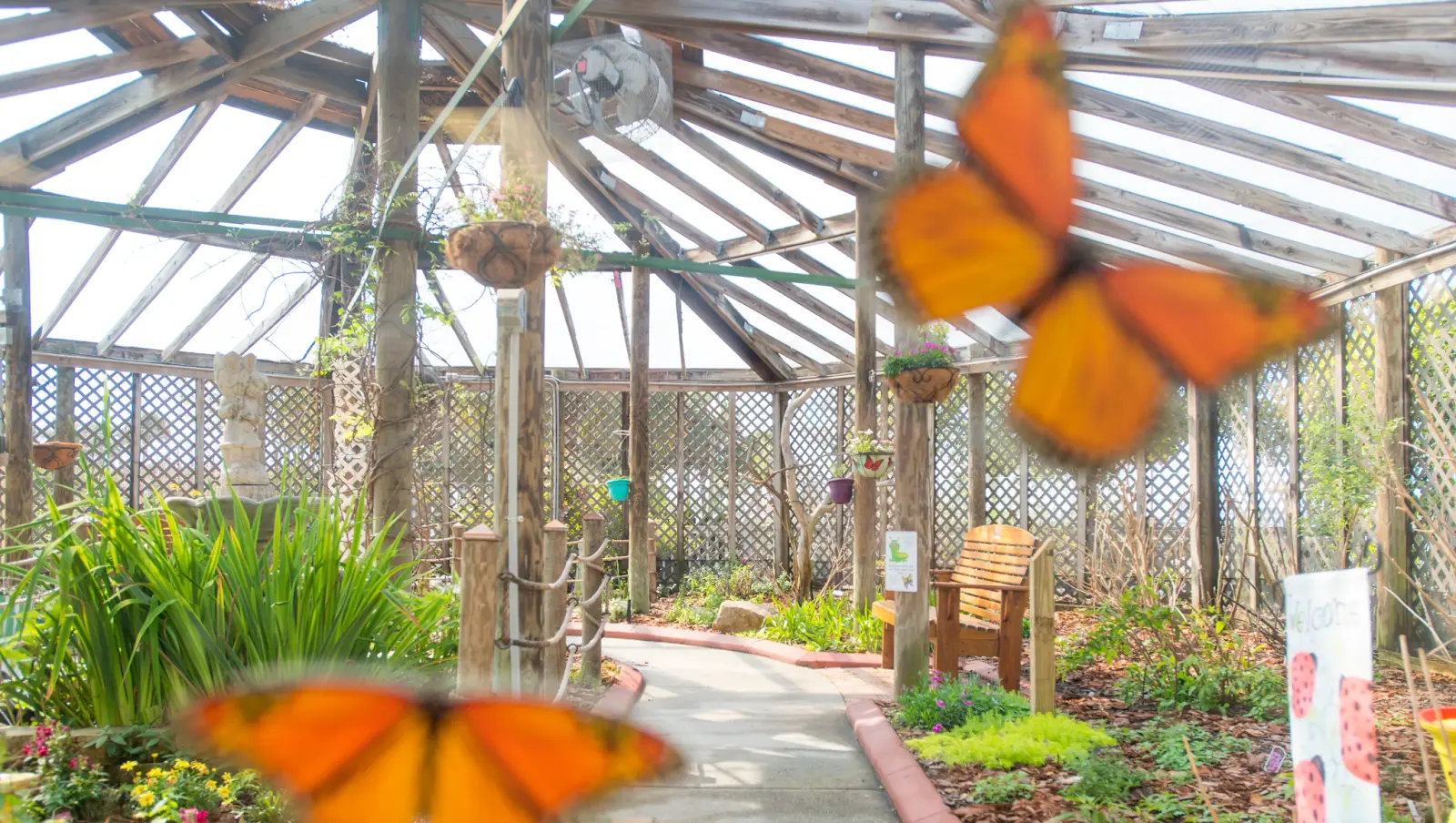 Enjoy Local Flavors at St. Michael's Brewing Company
For those who appreciate a fine brew, a visit to St. Michael's Brewing Company can add an extra layer of enjoyment to your Navarre Beach experience. Situated near the beach, this local brewery prides itself on crafting a range of beers that capture the essence of the region. Whether you're a fan of IPAs, stouts, or lighter lagers, you'll find something to tickle your taste buds here.
What sets St. Michael's apart is its commitment to quality and local sourcing. The brewers often use locally sourced ingredients, resulting in beers that not only taste great but also represent the flavors of the Navarre area. The taproom offers a cozy atmosphere where you can sample various brews, often served by the brewers themselves, who are always eager to discuss the nuances of each beer.
The brewery often features seasonal specials and limited-release beers, making each visit a unique experience. They also host events like trivia nights and live music, adding to the fun and lively atmosphere.
Visiting St. Michael's is not just about sampling beer; it's about enjoying the local culture and community. It's a place where locals and tourists come together to celebrate the simple yet profound pleasure of enjoying a well-crafted beer.
Discover Unique Finds at Salt Water Cottage
For those who love to shop and bring home unique mementos, Salt Water Cottage is an absolute must-visit while in Navarre Beach. This charming boutique shop offers an array of artisanal items, home décor, local crafts, and beach-themed souvenirs that are perfect for remembering your vacation or gifting to loved ones. Located conveniently near the beach, Salt Water Cottage captures the essence of coastal living and offers it to you in tangible form.
The items in the shop are carefully curated to reflect a blend of local culture and universal appeal. Whether you're looking for handmade jewelry, locally crafted pottery, or beach-inspired artwork, you're likely to find it here. It's the kind of place where every piece has a story, and the friendly staff are more than willing to share those stories with you.
In addition to the delightful wares, the store itself is a visual treat. Designed to mirror the relaxed, beachy vibes of Navarre, the store is more than just a shopping experience; it's a place to enjoy the aesthetic pleasures of coastal life. Even if you're not in the mood to buy anything, just browsing through the beautiful offerings at Salt Water Cottage is a pleasant way to spend some time.
A visit to Salt Water Cottage not only provides you with an opportunity to shop for unique items but also supports local artisans and craftspeople. It's a win-win situation that enriches your holiday experience while contributing to the local economy and artistic community.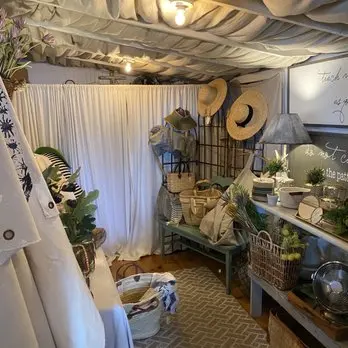 Savor Exquisite Sushi at Slippery Mermaid Sushi Bar
If you're a sushi aficionado or even just a casual fan of Japanese cuisine, Slippery Mermaid Sushi Bar is a culinary stop you won't want to miss. Located near Navarre Beach, this trendy yet laid-back sushi bar brings an exciting twist to traditional sushi offerings. With its inventive menu and fresh ingredients, it's a paradise for anyone who appreciates fine sushi and Asian-inspired dishes.
The menu at Slippery Mermaid features a variety of rolls, from the classic favorites like California and Spicy Tuna to more adventurous options that incorporate local seafood and flavors. The chefs are dedicated to creativity and precision, resulting in dishes that are not only delicious but also visually stunning. Each plate is a work of art, designed to appeal to both the eyes and the palate.
Adding to the overall experience is the restaurant's ambiance. The décor is both stylish and relaxed, reflecting the coastal vibes of Navarre Beach while adding a touch of urban chic. Whether you're dining at the bar, a table, or even outdoors, the setting provides a welcoming atmosphere that enhances the overall dining experience.
Beyond sushi, the menu also includes other Japanese and Asian-inspired dishes, like tempura, sashimi, and various appetizers. They offer a selection of sake, cocktails, and beers to complement your meal, making it a well-rounded dining experience.
A meal at Slippery Mermaid Sushi Bar is not just about filling your stomach; it's about enjoying a culinary journey that blends traditional sushi artistry with local flavors and modern twists.  
Experience Local Freshness at Farm to Table NWF – Navarre Farmer's Market
If you have a penchant for fresh, local produce and artisanal goods, then a visit to Farm to Table NWF – Navarre Farmer's Market is a delightful way to spend a morning or afternoon. Located a short distance from Navarre Beach, this farmer's market is a hub of activity that brings together local farmers, artisans, and food vendors in one vibrant setting.
At the market, you'll find a plethora of seasonal fruits and vegetables, freshly baked goods, homemade jams and preserves, and even locally sourced meats and seafood. The quality and freshness of the produce are unparalleled, making it a fantastic place to pick up ingredients for a beachside picnic or a home-cooked meal in your vacation rental.
In addition to the edible offerings, the market also features local artisans selling handcrafted goods such as soaps, candles, and even homemade crafts that make for unique souvenirs. It's a community-driven environment where you can chat with local vendors, get cooking tips, or learn about sustainable farming practices.
For families, the farmer's market often has live music and kid-friendly activities, making it an event that's enjoyable for all age groups. Even if you don't plan on buying anything, simply strolling through the market, taking in the sights and smells, and enjoying the community atmosphere is a great way to immerse yourself in local culture.
Embark on a Water Adventure with Sage Paddle Company
For thrill-seekers and water enthusiasts, booking a day of water expeditions with Sage Paddle Company is a high-octane way to explore the natural beauty surrounding Navarre Beach. Specializing in kayak and paddleboard rentals, Sage Paddle Company offers guided tours and excursions that allow you to venture into the scenic waterways and coastal regions of the area.
One of the most popular offerings is their guided kayak tours, which often explore the unique ecosystems of the local rivers and estuaries. These tours are both educational and exhilarating, giving you a chance to learn about local marine life and the importance of conservation efforts. You may even get to see some of the local wildlife up close, such as dolphins, sea turtles, or a wide variety of bird species.
For those who prefer a more leisurely pace, paddleboarding provides a relaxing yet active way to explore the calm waters near Navarre Beach. Even if you're new to paddleboarding, the company offers introductory lessons and ensures that you are comfortable before setting out on the water.
Besides kayaks and paddleboards, Sage Paddle Company also rents out other water equipment like jet skis, for those who crave a faster, more adrenaline-pumping experience. All necessary safety gear and instructions are provided, so you can be assured of a fun and safe day out on the water.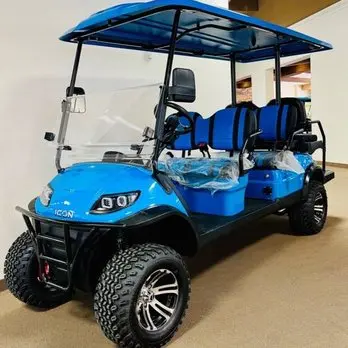 Unwind and Sip Craft Beers at The Grey Taproom
If you're a fan of craft beers, boutique wines, or just looking for a cozy spot to relax after a day of beach fun, The Grey Taproom in Navarre Beach offers an inviting ambiance for patrons. Located conveniently close to the beach, this taproom is known for its curated selection of local and international brews, making it a haven for beer enthusiasts and casual drinkers alike.
Upon entering, you're greeted by an interior that marries rustic charm with modern comfort. Wooden accents, eclectic décor, and a welcoming bar area create an atmosphere that's both hip and laid-back. Whether you're looking to sample a flight of craft beers or indulge in a glass of fine wine, the staff are knowledgeable and eager to help you find the perfect drink to suit your mood.
Beyond the beverages, The Grey Taproom often hosts events like live music nights, trivia, and tasting events, adding a layer of entertainment to your visit. A variety of appetizers and small plates are also available to pair with your drinks, making it an ideal spot for a casual date night or a gathering with friends.
Revel in the Beauty of Twilight with Coastal Life Charters & Adventures
Imagine sailing on serene waters, watching the sky transform into a kaleidoscope of colors as the sun dips below the horizon—that's what you can experience with a sunset cruise from Coastal Life Charters & Adventures. Specializing in private and semi-private boat tours around Navarre Beach, this charter company offers a memorable way to witness one of nature's most breathtaking spectacles.
As you board the boat, you'll be greeted by a friendly crew committed to making your journey as enjoyable as possible. They'll navigate through the calm waters, taking you to the best spots for stunning views of the setting sun. The cruise often takes you through the beautiful waterways and estuaries surrounding Navarre Beach, offering you a chance to see local marine life and learn about the area's ecological importance.
Some charters even offer amenities like light refreshments and music, turning the cruise into a floating party as you celebrate the beauty of twilight. With its combination of scenic views, knowledgeable crew, and the pure magic of a coastal sunset, a cruise with Coastal Life Charters & Adventures is a must-do experience when visiting Navarre Beach.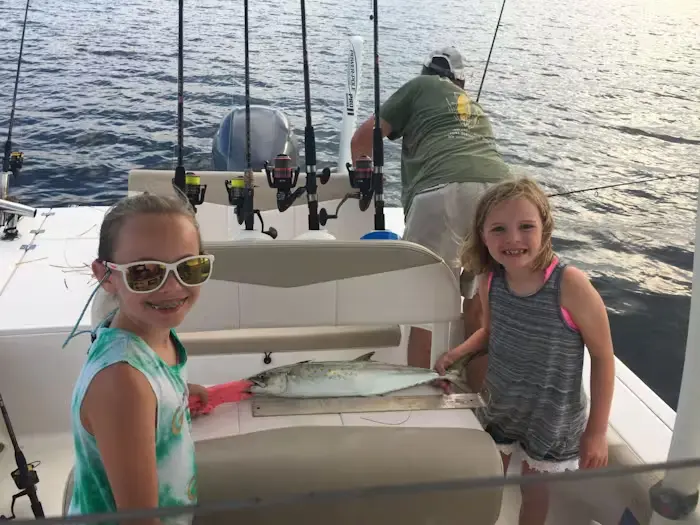 Experience the Outdoors with Comfort at Navarre Beach Camping Resort
For those who love the great outdoors but don't want to sacrifice comfort, Navarre Beach Camping Resort offers the perfect blend of natural beauty and modern amenities. Nestled close to the stunning Navarre Beach, this resort is more than just a campsite—it's a fully equipped holiday destination that caters to a variety of travel styles and budgets.
Accommodations range from traditional tent camping areas to RV spots equipped with full hook-ups, to well-furnished cabins that provide all the comforts of home. Regardless of your choice, you'll be surrounded by scenic vistas, including views of the Gulf, the Santa Rosa Sound, and a wealth of local flora and fauna.
The resort offers a range of activities to keep you engaged during your stay. You can swim in their pool, fish off their pier, or even rent kayaks and paddleboards to explore the nearby waterways. Additionally, there are playgrounds for kids, communal grills for BBQs, and a camp store to meet your basic needs.
Another advantage of staying at Navarre Beach Camping Resort is its proximity to other local attractions. Whether you want to head to the beach, dine at local eateries, or embark on water adventures, everything is just a stone's throw away.
Staying here allows you to immerse yourself in nature while still enjoying a level of convenience and comfort that makes your holiday relaxing and hassle-free.
Indulge in Local Flavors at Scooter's Fish House
Seafood lovers visiting Navarre Beach are in for a treat at Scooter's Fish House, a popular local restaurant known for its fresh, flavorful dishes. Located conveniently close to the beach, this eatery specializes in serving up seafood caught in the Gulf, ensuring that you get the freshest meal possible.
As you step inside, you'll notice the casual, laid-back atmosphere, perfect for a relaxing meal after a day of beach activities. The menu features a variety of seafood options, including shrimp, crab, and various types of fish, prepared in ways that showcase the ingredients' natural flavors. Whether you prefer your seafood fried, grilled, or blackened, you'll find something to satisfy your palate.
Beyond the main courses, Scooter's Fish House also offers a range of appetizers, sides, and drinks to complete your meal. From hushpuppies to coleslaw to sweet tea, every element adds to the Southern coastal dining experience.
What sets this restaurant apart is its commitment to quality and community. Much of the seafood is sourced from local fishermen, supporting the community while ensuring that you're eating sustainably caught produce. The staff are friendly and attentive, adding a personal touch to your dining experience.
With its mouth-watering dishes, comfortable ambiance, and excellent service, a meal at Scooter's Fish House is more than just a meal—it's a culinary experience that captures the essence of Navarre Beach.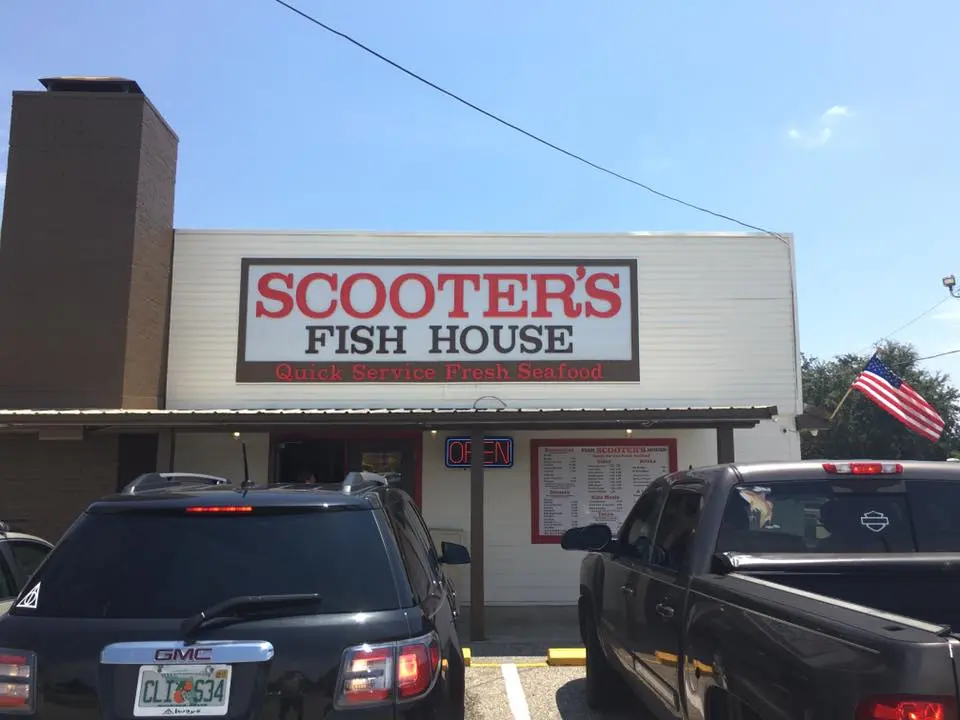 Discover Wildlife Wonders at the Gulf Breeze Zoo
Though not located directly in Navarre Beach, the Gulf Breeze Zoo is just a short drive away and offers a fascinating day-trip opportunity for families and animal lovers. Spanning 50 acres, this well-maintained zoo is home to a diverse range of animals, both exotic and native, providing a comprehensive educational and entertainment experience.
As you walk through the zoo's meticulously designed habitats, you'll encounter creatures from all over the world, from African lions and giraffes to Australian kangaroos. The zoo is organized into different sections that focus on specific continents or ecosystems, allowing you to embark on a mini-world tour of animal life.
One of the standout features of the Gulf Breeze Zoo is its commitment to animal conservation and education. Informative signs and interactive exhibits are scattered throughout the park, providing insights into each species, their natural habitats, and the conservation challenges they face. They also offer animal encounters and keeper talks where you can learn directly from experts and even get up-close with some of the animals.
For those visiting with children, the zoo offers a petting area where kids can interact with farm animals, as well as a mini-train ride that takes you on a tour through parts of the zoo not accessible by foot. The train ride offers glimpses of larger animals, like gorillas and hippos, in more naturalistic settings, providing a unique way to experience the zoo's wildlife.
Conclusion
Navarre Beach, with its serene ambiance and stunning natural beauty, is one of Florida's best-kept secrets. The untouched beauty of its shores invites visitors to immerse themselves in the tranquility and the diverse experiences it offers, be it engaging in water sports, exploring marine life, or simply enjoying the soothing vistas. Despite its modest presence compared to its bustling neighbors, Navarre Beach promises a rich, fulfilling experience and leaves a lasting impression on those who visit, inviting a longing return to its peaceful embrace. Whether you are a nature enthusiast, an adventurer, or someone seeking solace by the sea, Navarre Beach, Florida offers a paradise that caters to all.