20 Best Things to Do in Bradley Beach, NJ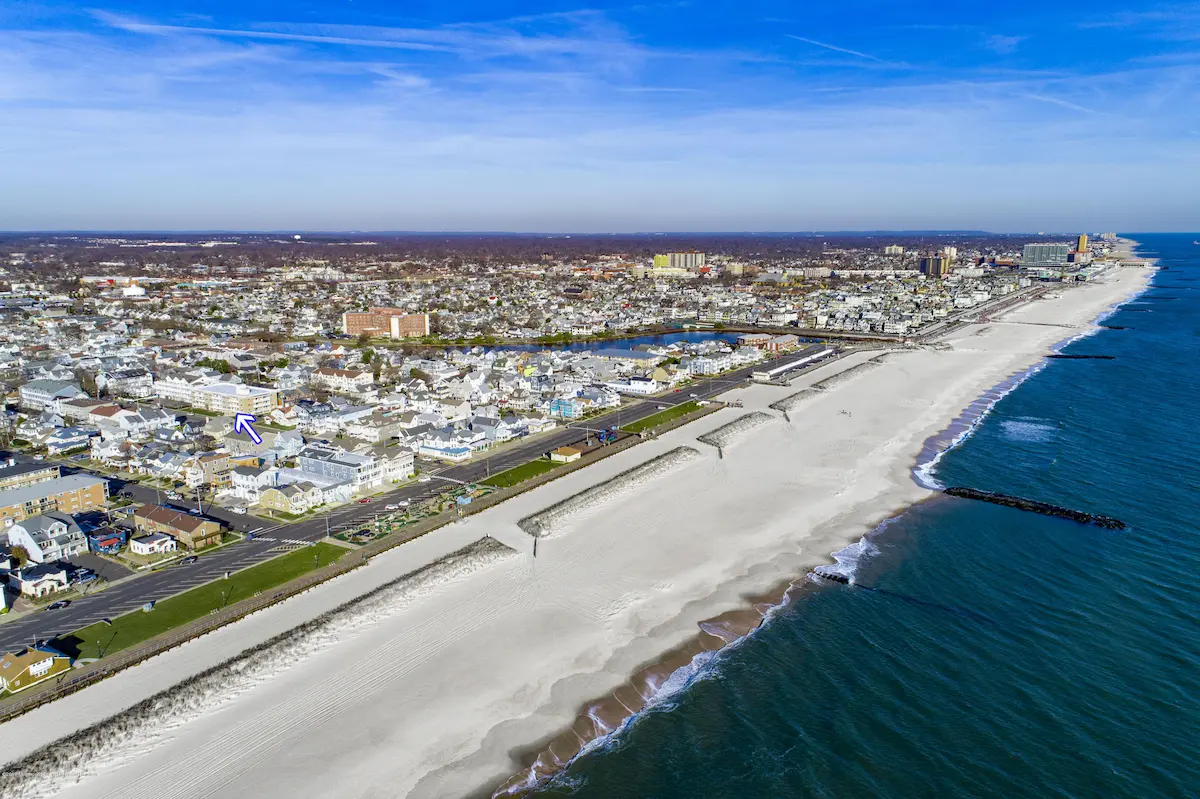 Best Things to Do in Bradley Beach, NJ
Nestled along the picturesque coastline of New Jersey, Bradley Beach is a hidden gem that beckons visitors with its serene ocean waves, sandy shores, and small-town charm. Established in the late 19th century, this historic beachfront town has thrived as a favorite retreat for both locals and tourists seeking a peaceful respite from the hustle and bustle of urban life. As you wander its tranquil streets lined with Victorian-style homes, it's easy to get lost in the old-world allure that Bradley Beach effortlessly exudes. Beyond its natural beauty and storied past, this quaint town offers a myriad of recreational activities, local eateries, and seasonal events that cater to every interest. Whether you're seeking an adventurous day out, or simply a spot to lay back and soak up the sun, Bradley Beach has it all. So, if you're plotting your next coastal getaway, Bradley Beach should top your list. And to give you a hint of its splendors, here are some things you can enjoy in Bradley Beach, NJ.
Swim with Family and Friends at Bradley Beach
Bradley Beach, New Jersey, has long been a sought-after destination for beach lovers. Nestled along the shimmering shores of the Atlantic Ocean, this quaint coastal town boasts a vibrant and welcoming atmosphere that appeals to visitors of all ages. A day at Bradley Beach is a classic American summer experience, where memories are made, and bonds are deepened.

What sets Bradley Beach apart is its family-friendly vibe. Whether you're lounging under an umbrella reading your favorite novel, building sandcastles with the little ones, or diving into the crisp ocean waves, the joy is amplified when shared with loved ones. The beach's wide sandy stretches provide ample space for a game of volleyball or frisbee. The rhythmic ebb and flow of the waves, combined with the laughter and chatter of beachgoers, form the perfect summer symphony.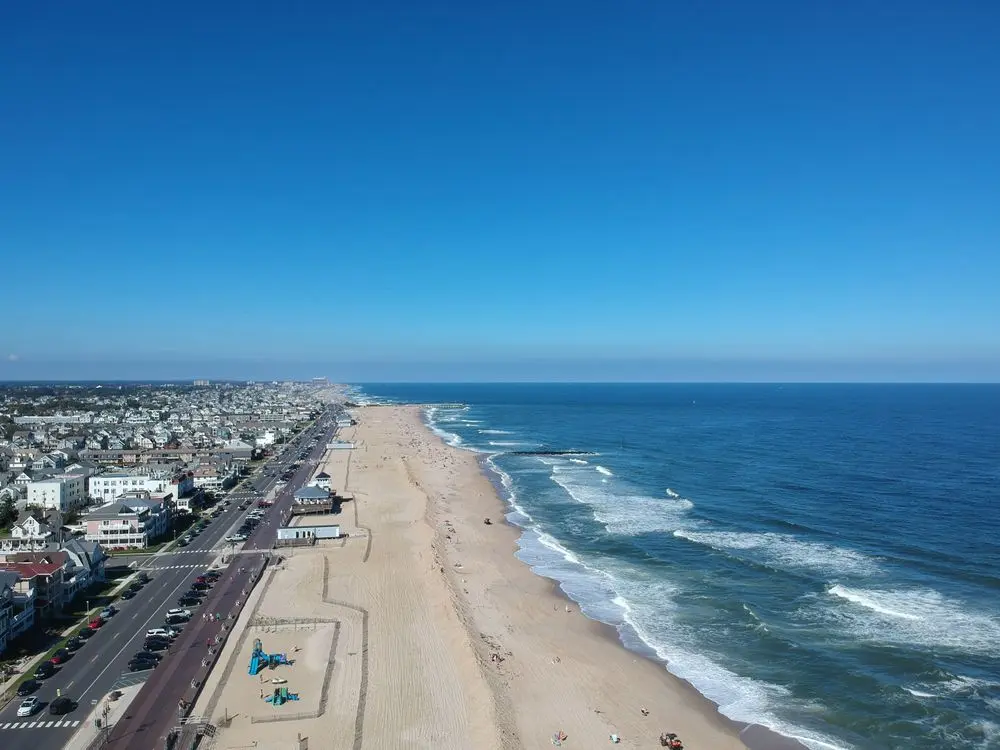 Learn to Surf at Summertime Surf School
For those who wish to add a dash of adventure to their beach experience, Summertime Surf School awaits. This renowned institution is not just a school but a journey into the world of surfing. Ideal for beginners and intermediates alike, the school offers lessons that are meticulously crafted to help individuals ride the waves with confidence.
The experienced instructors at Summertime Surf School embody the spirit of surfing. They not only teach the techniques and skills required to master the board but also instill a deep respect for the ocean. Students learn about the dynamics of waves, the importance of safety, and the sheer joy that comes from gliding over the water's surface.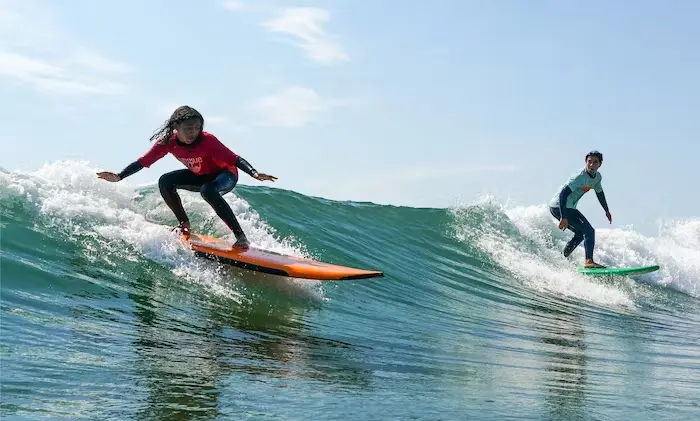 For many, surfing is not just a sport, but a way of life. It's about connecting with nature, embracing the unpredictability of the waves, and enjoying the adrenaline rush that comes with every ride. At Summertime Surf School, you are not just learning to surf; you're embracing a new way to experience the ocean.
Dine at D'Arcy's Tavern
Bradley Beach, NJ, has a myriad of attractions, but one of its treasures lies in the culinary delights it offers. A visit to Bradley Beach is incomplete without a meal at D'Arcy's Tavern. This Irish-style pub seamlessly combines the comfort of a traditional tavern with the zest of beachside dining.
As you step into D'Arcy's, the warm wooden interiors, vintage décor, and the subtle aroma of hearty meals transport you to a classic Irish pub setting. It's not just a place to eat; it's an experience. Their menu offers a diverse array of dishes, ranging from classic Irish fare to contemporary American cuisine. Whether you're craving a shepherd's pie, a juicy burger, or simply looking to indulge in a cold pint with some fish and chips, D'Arcy's has got you covered. The inviting ambiance, coupled with the melodic hum of conversations, makes it an ideal place for family dinners, catching up with friends, or simply unwinding after a day at the beach.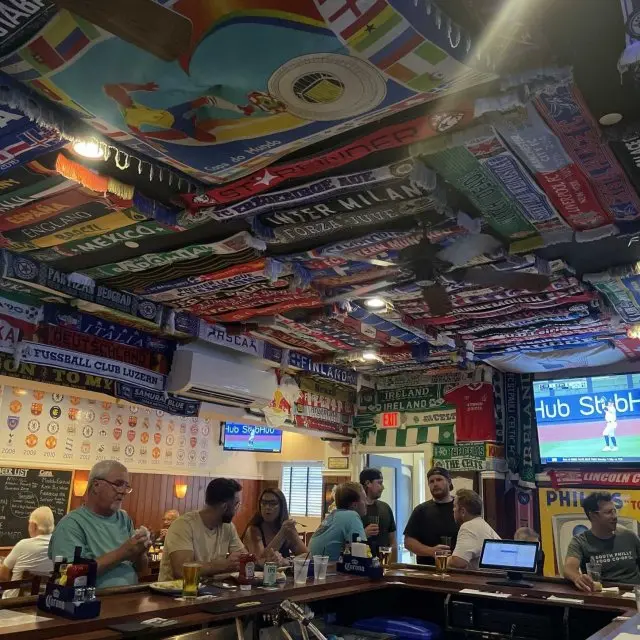 Learn about History in Ocean Grove
A stone's throw away from Bradley Beach lies the historic town of Ocean Grove. Established in the late 19th century, Ocean Grove is a testament to the Victorian era, with its well-preserved architecture and a history deeply rooted in religious and cultural traditions.
This town was initially established as a camp meeting ground for the Methodist Church, and this spiritual heritage is palpable even today. The Great Auditorium, with its splendid architecture, is the epicenter of Ocean Grove's historic landscape. Built in 1894, this architectural marvel has hosted numerous events, from religious congregations to renowned concerts, and stands as a testament to the town's rich past.
Strolling through Ocean Grove is akin to a journey back in time. The charming tent community, which was initially set up for summer revivals, still stands, albeit now as quaint summer homes. The town's streets are lined with Victorian homes, each narrating a unique story through its intricate design and detailed craftsmanship.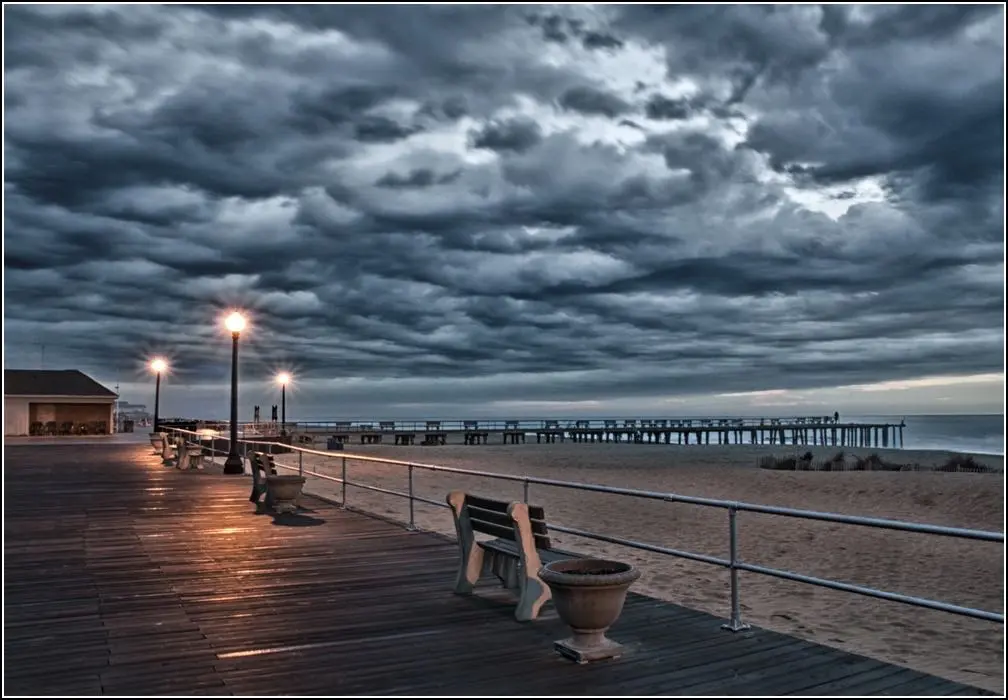 Grab Pizza at Vic's Italian Restaurant
When in Bradley Beach, NJ, a visit to Vic's Italian Restaurant is an absolute must for all pizza aficionados. Established in 1947, Vic's has cemented its reputation as one of the town's most iconic eateries, dishing out authentic Italian flavors that have won the hearts of locals and tourists alike.
Walking into Vic's, you're immediately enveloped in a warm, nostalgic ambiance that harks back to simpler times. Vintage photos grace the walls, evoking memories of family gatherings around the dinner table. But the real star at Vic's is undoubtedly their pizza. Made using time-honored recipes and the freshest of ingredients, each slice is a delightful blend of crispy crust, zesty tomato sauce, and gooey cheese. Beyond pizza, their extensive menu also offers a variety of Italian classics, ensuring there's something for everyone.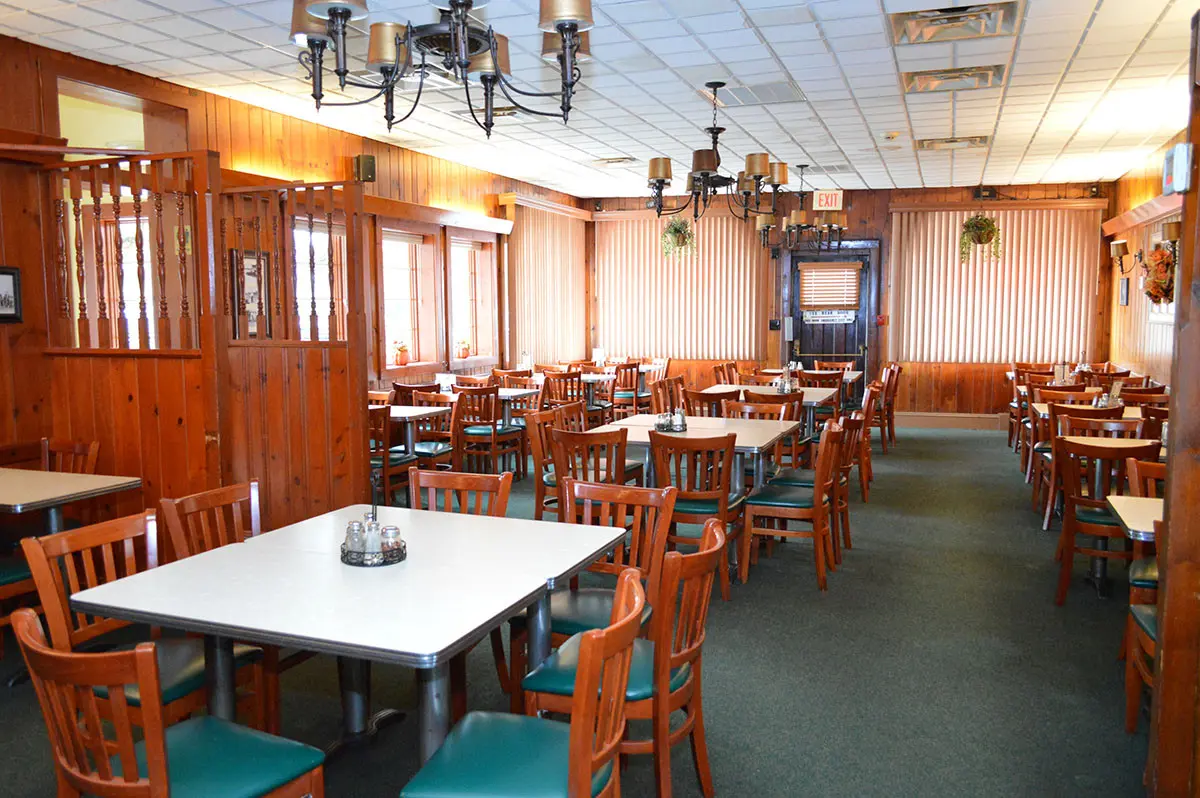 Go Bowling at Bradley Beach Bowl
Once you've satiated your culinary cravings at Vic's, it's time to lace up those bowling shoes and head over to Bradley Beach Bowl for a rollicking good time. Located conveniently close to the beachfront, Bradley Beach Bowl is more than just a bowling alley—it's a hub of entertainment.
With well-maintained lanes and a friendly staff, it offers a bowling experience that's perfect for both novices and seasoned players. Whether you're looking to engage in some friendly competition with your family, have a fun night out with friends, or even host a birthday bash, Bradley Beach Bowl provides the ideal setting.
Their retro décor, complete with neon lights and vintage bowling paraphernalia, lends a unique charm to the place. And if you're in the mood for some snacks or drinks after your game, their in-house bar and diner serve up some delicious treats to keep the good times rolling.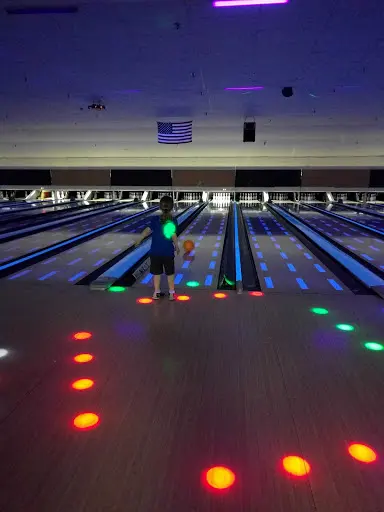 Explore Shipwreck Island Mini Golf
If you're searching for a delightful mix of adventure and excitement in Bradley Beach, NJ, then look no further than Shipwreck Island Mini Golf. This isn't just any mini-golf course; it's an immersive experience that promises fun for both kids and adults.
True to its name, Shipwreck Island takes you on a journey through a tropical paradise marred by shipwrecks and pirate tales. As you navigate the intricately designed holes, you'll encounter cascading waterfalls, mysterious caves, and treasure-laden ships. Each hole presents a unique challenge, testing your skill and precision. The course's design seamlessly blends creativity with complexity, making every swing of the club an exhilarating adventure.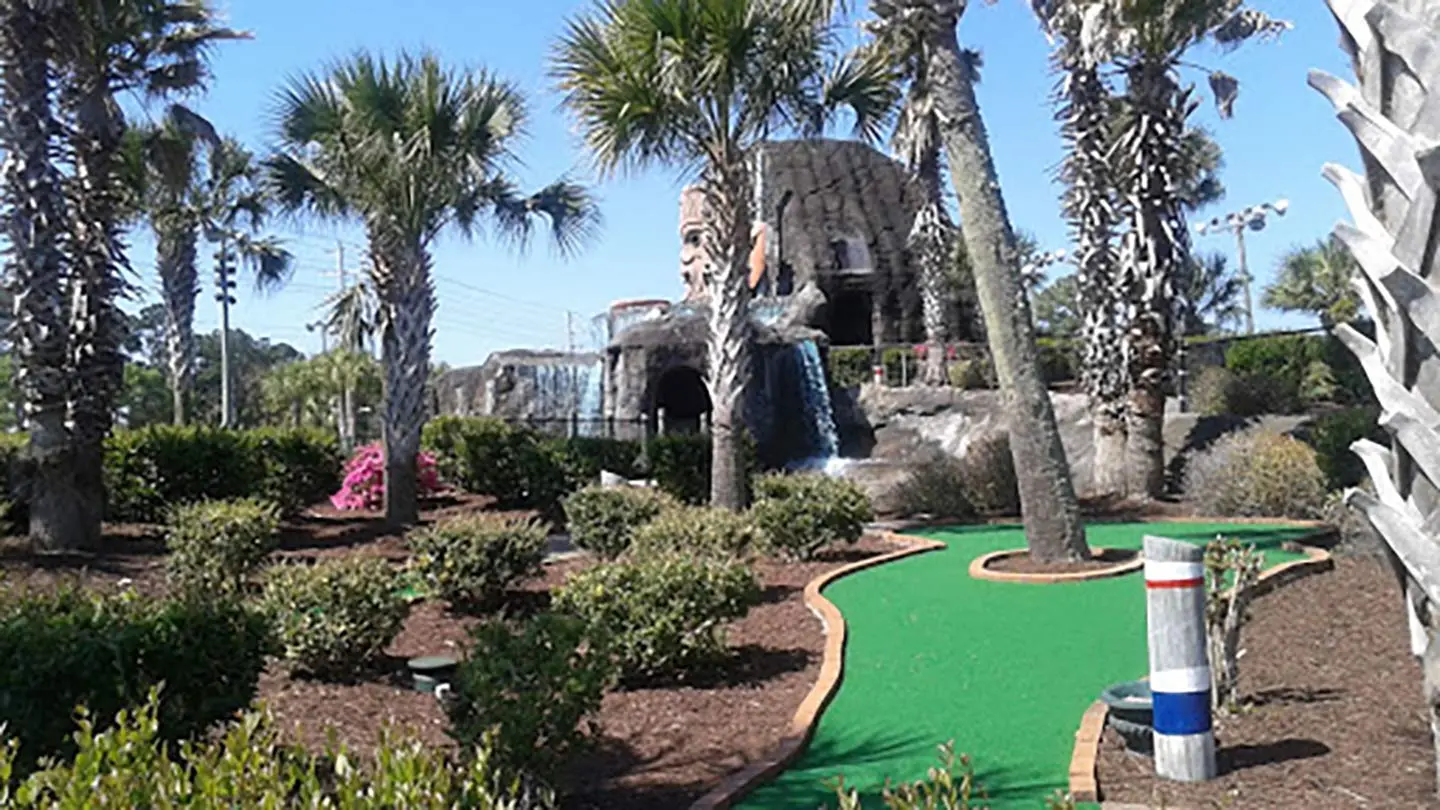 Beyond the game, the environment is a sensory delight, with the sounds of tropical birds, the gentle splash of water, and the sight of lush greenery transporting players to a land far removed from the everyday hustle and bustle.
Go Fishing on the Shark River
For those with a penchant for a more tranquil experience, Bradley Beach offers the pristine waters of the Shark River. A popular spot for fishing enthusiasts, the river teems with a diverse array of marine life, making it an angler's paradise.
Whether you're a seasoned fisherman or a newbie looking to get a taste of the sport, Shark River caters to all. The calm waters are home to fluke, bluefish, striped bass, and many other species. As you cast your line and wait in eager anticipation, you're treated to the serene beauty of the surrounding landscape—a meditative experience that soothes the soul.
If you don't have your gear, fret not. There are numerous bait and tackle shops lining the river, ensuring you're well-equipped for your fishing adventure. Additionally, for those who wish to delve deeper into the sport, guided fishing tours are available, where seasoned experts share their knowledge and techniques.
Get a Massage at the Kur Wellness Studio
Bradley Beach, NJ, is not just about the beach and outdoor adventures; it also offers spots for deep relaxation and self-care. One such oasis of calm and rejuvenation is the Kur Wellness Studio. This wellness sanctuary stands out as a beacon for those looking to escape the stresses of daily life and indulge in holistic healing.
Walking into the Kur Wellness Studio, you're greeted by an ambiance of tranquility, with soft lighting, soothing aromas, and a sense of immediate peace. Their team of skilled therapists offers a diverse range of treatments, from traditional Swedish massages to more specialized therapies like Thai massage and Ayurvedic treatments.
Every session is tailored to the individual's needs, ensuring a deeply personalized experience. Whether you're looking to soothe sore muscles after a day of surfing or simply want to escape into a world of relaxation, Kur Wellness Studio promises an experience that revitalizes both the body and mind.
See a Movie at the Showroom Cinema
After a blissful massage session, what better way to continue unwinding than with a movie? Just a short distance away from Bradley Beach is the Showroom Cinema, a unique movie theater that offers a blend of indie films, classics, and the latest blockbusters.
The Showroom Cinema is not your typical multiplex. It exudes a charm that harks back to the golden age of cinema, with its intimate setting, comfortable seating, and impeccable acoustics. But what truly sets it apart is its dedication to showcasing a diverse range of films, from thought-provoking documentaries to international cinema gems.
For film aficionados, the Showroom is a treasure trove, offering an opportunity to discover lesser-known films and engage in post-screening discussions. Meanwhile, casual movie-goers will appreciate the theater's relaxed ambiance, friendly staff, and the adjoining café, which serves up delicious treats and beverages.
Try Yoga at Jersey Shore Fitness Shop
For those looking to harmonize their mind, body, and spirit while visiting Bradley Beach, NJ, the Jersey Shore Fitness Shop is an exceptional destination. This well-regarded facility goes beyond being just a gym, offering a holistic approach to health and well-being.
One of the standout offerings at Jersey Shore Fitness Shop is their yoga sessions. Catering to both beginners and seasoned practitioners, their classes provide a serene space to stretch, strengthen, and seek inner peace. Guided by experienced instructors, each session is a journey of self-discovery, where traditional postures seamlessly blend with mindful breathing techniques. The ambiance of the studio, with its soft lighting and tranquil music, further elevates the experience, allowing attendees to delve deep into their practice and emerge rejuvenated.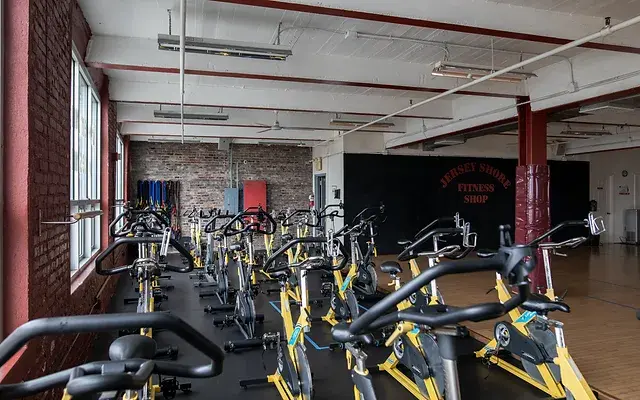 Try Parasailing at Belmar Beach
If yoga instills calm, then parasailing at Belmar Beach offers a surge of adrenaline! Just a short drive from Bradley Beach, Belmar is renowned for its pristine shoreline and array of watersports, with parasailing being a top attraction.
Imagine being hoisted up in the sky, tethered to a boat, with the vast expanse of the ocean beneath and the horizon stretching infinitely ahead. That's the thrill of parasailing. It's not just about the excitement of soaring high but also the mesmerizing panoramic views of the Jersey Shore coastline. From this aerial vantage point, the world seems both vast and beautifully serene.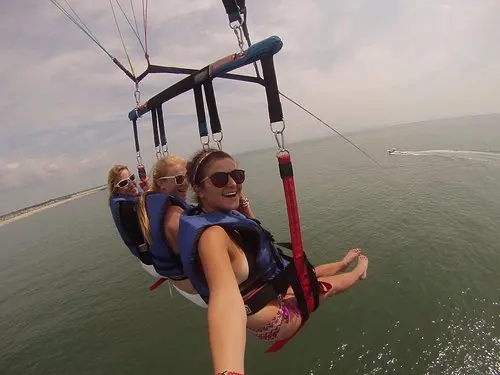 Safety is paramount, and the parasailing operators at Belmar Beach ensure that every participant is equipped with the necessary gear and briefed about the do's and don'ts. Whether you choose to embark on this adventure solo or with a companion, it promises to be an experience that etches itself in your memory.
Enjoy Toast at the Buttered Biscuit
Bradley Beach has no shortage of delightful eateries, and the Buttered Biscuit stands out as one of its crown jewels. Tucked away in a cozy corner, this café captures the very essence of a charming breakfast spot, offering a menu that'll make your mouth water just by reading it.
Their specialty? Toast. But this isn't your everyday slice of bread. At the Buttered Biscuit, toast is transformed into an art form. Imagine thick slices of freshly baked bread, toasted to golden-brown perfection, and generously topped with a variety of gourmet ingredients. Whether you're craving the classic butter and jam combination, a savory avocado and egg toast, or something more decadent like French toast with a drizzle of maple syrup and a side of fresh berries, the Buttered Biscuit delivers. Each bite is a symphony of flavors, textures, and pure breakfast bliss.
The café's ambiance, with its vintage décor and sunlit interiors, makes it the perfect spot to start your day. The aroma of freshly brewed coffee, the gentle hum of conversations, and the unmistakable allure of toast make the Buttered Biscuit a must-visit when in Bradley Beach.
Play Solve It Sherlock Escape Room at Neptune City
A short drive from Bradley Beach brings you to Neptune City, home to one of the most exciting indoor adventures you can embark on: Solve It Sherlock Escape Room. This isn't just a game; it's a test of wit, teamwork, and determination.
The premise is simple yet captivating. You and your team are locked in a room, surrounded by a maze of clues, puzzles, and riddles. The clock is ticking, and you have a set amount of time to solve the mystery and make your escape. But as the minutes tick by, you'll realize that nothing is as it seems, and your detective skills are put to the ultimate test.
Each room has a unique theme and storyline, ranging from thrilling heists to mysterious disappearances. The meticulously crafted settings and immersive narratives make it easy to lose oneself in the experience. Whether you're an escape room veteran or a first-timer, Solve It Sherlock promises an adrenaline-pumping adventure that will keep you on your toes.
Stay and Enjoy the View at The James
Nestled comfortably within the scenic backdrop of Bradley Beach, NJ, is The James, a boutique hotel that offers more than just a stay—it promises an experience. This elegant establishment is an epitome of luxury and tranquility, blending modern amenities with the timeless charm of the Jersey Shore.
Each room at The James has been meticulously designed to provide guests with a sense of relaxation and comfort. With plush bedding, contemporary furnishings, and subtle touches of beach-themed decor, visitors are treated to a sanctuary of calm amidst their travels. However, the true showstopper of the establishment is the breathtaking view it offers. Many rooms provide an unobstructed panorama of the azure Atlantic waters, allowing guests to soak in the beauty of sunrises or sunsets right from their balconies.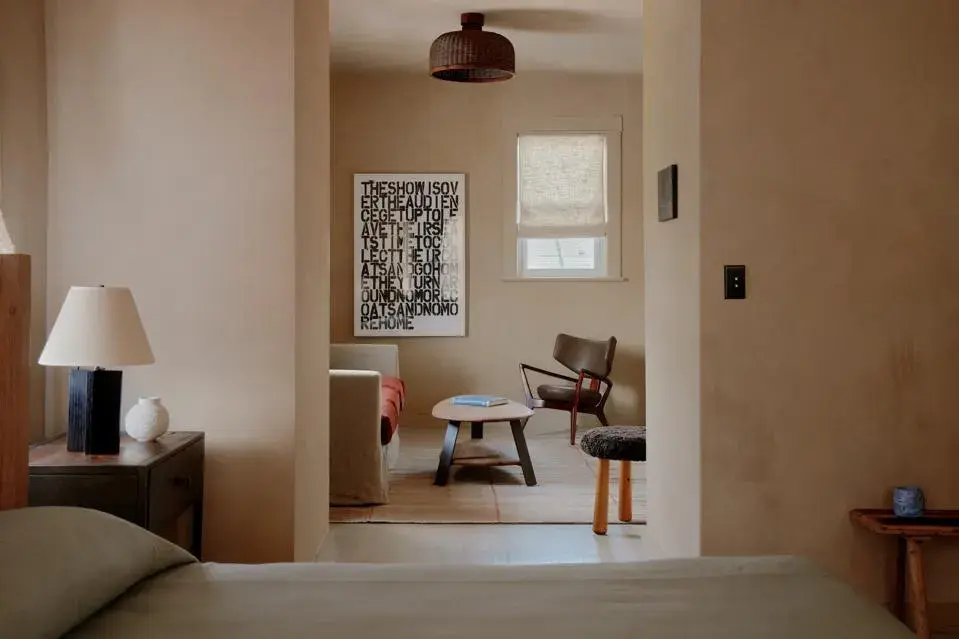 The attentive staff, top-notch amenities, and the sheer ambience of serenity make The James not just a place to stay, but a destination to be cherished.
Grab a Cocktail in Watermark
Once you've settled into the luxury of The James, a short journey will take you to one of the most iconic spots in Asbury Park: Watermark. Located on the boardwalk, overlooking the sprawling ocean, Watermark is a haven for cocktail enthusiasts.
The ambiance of Watermark strikes a perfect balance between elegance and relaxation. With its sophisticated interiors, ambient lighting, and plush seating, it sets the stage for an unforgettable evening. But the true magic lies in their extensive cocktail menu. Crafted by expert mixologists, each drink is a blend of flavors and sensations. Whether you fancy a classic cocktail, a signature creation, or even a non-alcoholic concoction, Watermark delivers.
Perhaps what elevates the experience even further is the view. As you sip on your drink, the expansive windows offer a mesmerizing vista of the ocean. The rhythmic sound of waves, combined with the taste of a perfectly crafted cocktail, creates a sensory delight that's hard to match.
Sip on a Mug of Ale at Bradley Brew Project
Bradley Beach, NJ, with its beautiful coastlines and charming locales, also offers some hidden gems for those with a penchant for finely crafted beverages. The Bradley Brew Project stands out as a testament to the town's growing craft beer scene. This local brewery, with its minimalist design and inviting atmosphere, has quickly become a favorite spot for both locals and visitors.
The Bradley Brew Project is more than just a brewery; it's an experience. Each ale, lager, or stout tells a story, crafted with passion and precision by the dedicated team behind the scenes. Using a mix of traditional and innovative brewing techniques, they serve a diverse range of beers that cater to all palates. Whether you're in the mood for a hoppy IPA, a rich stout, or a refreshing blonde ale, this place has got you covered.
Adding to the allure is the communal seating, fostering conversations and new friendships. As you sip on your drink, surrounded by fellow beer enthusiasts, it's easy to lose track of time and immerse yourself in the world of craft beer.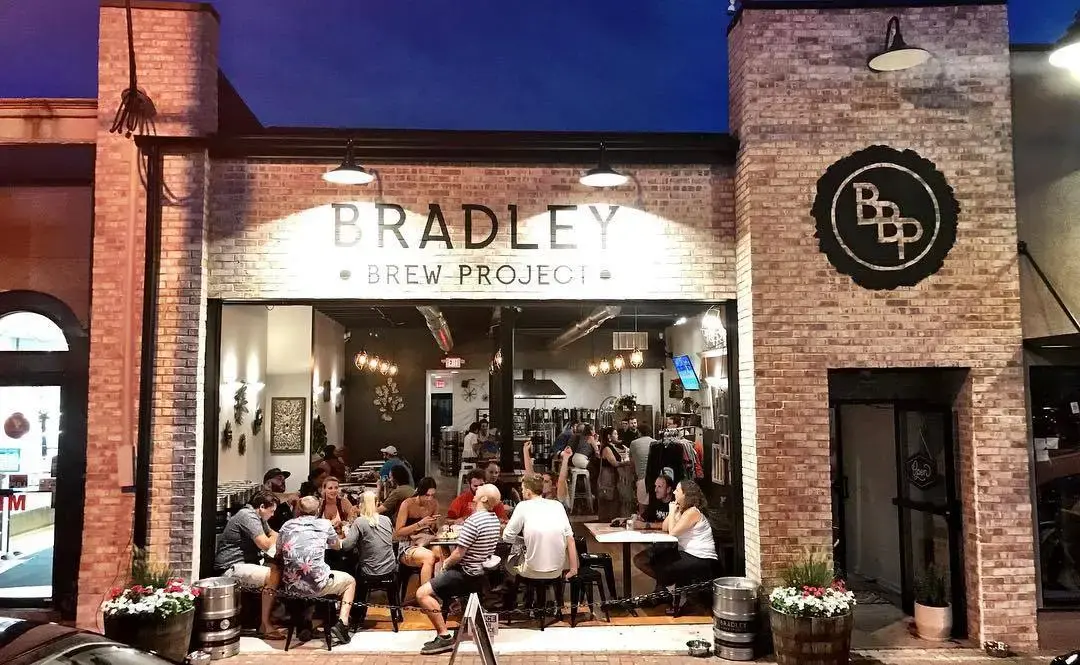 Have a Fun Time with Loved Ones at Market & Music in Riley Park
Just a stone's throw away from the bustling beachfront, Riley Park transforms into a vibrant hub of activity with its 'Market & Music' events. These gatherings are a celebration of community, music, and local produce.
As you stroll through the market, you're introduced to a plethora of stalls showcasing fresh produce, handcrafted goods, and delightful treats. From artisanal cheeses to bespoke jewelry, the market offers a diverse range of products, ensuring there's something for everyone.
But what truly sets the 'Market & Music' events apart is the live music. Local bands and artists take to the stage, filling the park with melodies that range from folk and jazz to rock and pop. As the music wafts through the air, families lay out picnic blankets, children dance, and couples sway to the rhythm. It's a scene straight out of a movie, brimming with joy, laughter, and community spirit.
Attend an Event Hosted by Bradley Beach Library
In the heart of Bradley Beach, amidst its scenic surroundings and beachy vibes, lies an institution of knowledge and community: The Bradley Beach Library. This establishment, with its rich history, is more than just a repository of books; it's a hub of cultural and educational activities that cater to residents and visitors alike.
Throughout the year, the library hosts an array of events, from author readings and book launches to workshops and seminars. For those with a voracious appetite for literature, attending a book club meeting or a poetry reading session can be a soulful experience. Younger patrons aren't left out either; with regular story hours, craft sessions, and educational games, the library ensures that it has something for every age group.
What's truly commendable about these events is the sense of community they foster. As people gather, discuss, and learn, the library transforms into a space of shared experiences and intellectual growth.
Admire the Intricacies and Memorabilia at The Space Bar
A short walk from the library, and you'll stumble upon an eclectic gem: The Space Bar. At first glance, it might seem like a quirky bar or a retro cafe, but it's so much more. The Space Bar is Bradley Beach's homage to all things sci-fi and pop culture.
Stepping into The Space Bar is like entering a portal to another dimension. Everywhere you look, there's a piece of memorabilia, be it from iconic movies, classic TV shows, or cult comics. From Star Trek phasers to Doctor Who's TARDIS, the collection is both vast and intricate.
But it's not just about admiring these artifacts; The Space Bar regularly hosts themed nights, trivia contests, and cosplay events, allowing fans to indulge in their passions and bond over shared interests. The atmosphere is electric, with enthusiasts discussing theories, sharing anecdotes, and simply basking in the nostalgia.
Pay Tribute to Veterans at Bradley Beach World War I Monument
In a world that often moves at a breakneck pace, the Bradley Beach World War I Monument stands as a poignant reminder of the cost of freedom and the importance of remembrance. It beckons everyone to take a moment, pay tribute, and ensure that the stories of bravery and sacrifice are never forgotten.
Positioned prominently within the town, the monument is an evocative symbol of gratitude and remembrance. It's a serene place where the hustle and bustle of daily life momentarily pauses, making way for introspection and homage. As one approaches the monument, the intricately carved names of local heroes come into view, each telling a silent story of bravery and sacrifice.
Crafted with care and reverence, the monument stands tall against the test of time, much like the memories of the brave souls it represents. Every etching, every detail serves as a reminder of the profound impact of war, not just on the battlefield, but on the communities and families back home.
For visitors, whether they have a direct connection to the war or not, the monument provides a space for reflection. Many come to pay their respects, lay flowers, or simply sit in quiet contemplation. It's a place where stories of valor are passed down, where younger generations learn about the sacrifices of their forebears, and where a community comes together to honor its heroes.
Throughout the year, especially on significant dates like Memorial Day and Veterans Day, ceremonies are organized at the monument. These events, attended by locals, veterans, and visitors, further emphasize the community's commitment to never forget the sacrifices made by its soldiers.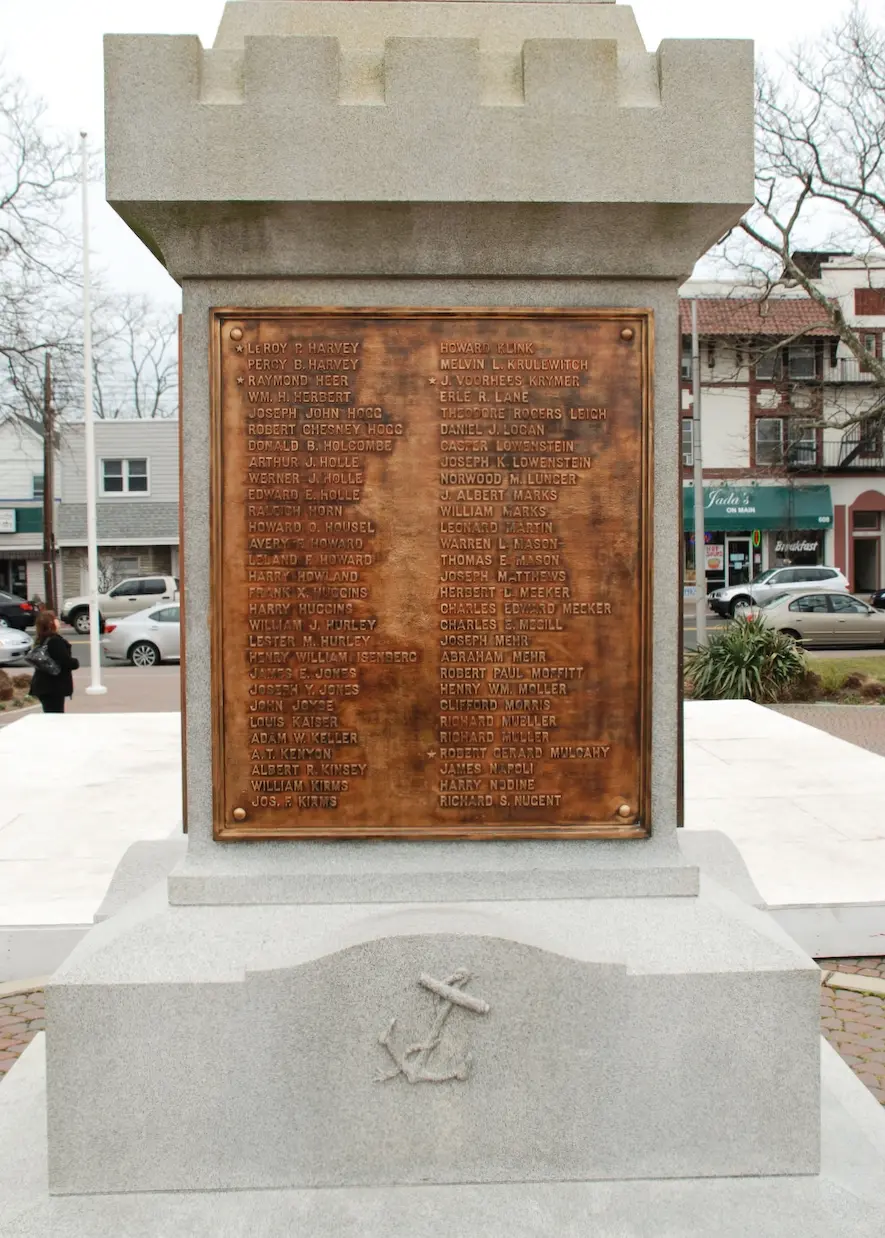 Conclusion
After a delightful exploration of Bradley Beach, it's clear that this coastal town is more than just its pristine shores. From the tantalizing cuisines served at local restaurants to the unique boutique shops dotting the boardwalk, Bradley Beach offers an enchanting mix of relaxation and recreation. Not to mention, the community events that bring people together and celebrate the town's vibrant culture. As the sun sets, casting a golden hue over the shimmering Atlantic waters, it's evident that the magic of Bradley Beach goes beyond its physical beauty; it lies in the heart of its community, traditions, and the myriad experiences it offers.
FAQ
What is Bradley Beach best known for?
Bradley Beach is best known for its scenic beachfront, family-friendly environment, and its charming boardwalk. It offers both locals and visitors a peaceful atmosphere compared to some of the busier Jersey Shore towns.
Can I bring my dog to Bradley Beach?
Dogs are allowed on the boardwalk and the beach during the off-season (from October 1st to April 30th). However, during the peak season (from May 1st to September 30th), dogs are prohibited. Always ensure you pick up after your pet and adhere to local leash laws.
Are there any annual events or festivals held in Bradley Beach?
Yes, Bradley Beach hosts various annual events like the Memorial Day Weekend Festival, summer concert series, and other holiday-related festivities.
What water activities can I enjoy while at Bradley Beach?
Visitors can indulge in swimming, paddleboarding, and surfing. There are also designated areas for fishing. Ensure you follow local safety regulations, especially when swimming, as the currents can sometimes be strong.
Are there any historical sites or museums to visit?
While Bradley Beach is primarily known for its beach and boardwalk, the surrounding areas in Monmouth County offer historical sites and museums. The Bradley Beach Historical Museum is a great starting point to learn about the town's history.