20 Best Things to Do in Newark, NJ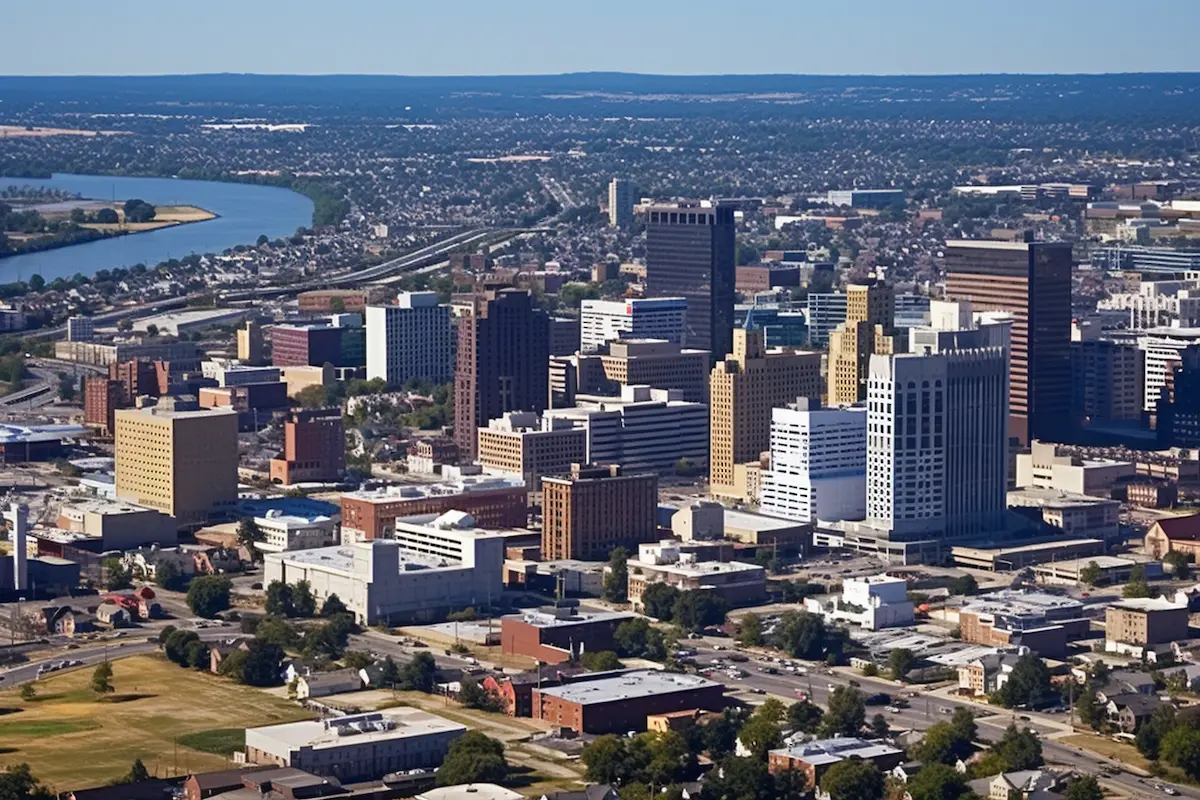 Newark, New Jersey's most populous city, is a vibrant tapestry of culture, history, art, and culinary delights. From its bustling streets lined with historic landmarks to its green spaces offering tranquil retreats, Newark promises an eclectic mix of experiences for both its residents and visitors. Whether you're an art aficionado, a history enthusiast, a foodie, or someone simply looking for a taste of urban adventure, Newark has something to offer.
Discover the Treasures at Newark Museum
The Newark Museum, often touted as New Jersey's most significant cultural institution, offers an eclectic blend of art and science exhibits. Founded in 1909, it is the largest museum in the state and holds an extensive collection of American art, decorative arts, contemporary art, and arts of Asia, Africa, the Americas, and the ancient world. Among its notable pieces, the Tibetan galleries are a unique highlight. These galleries house an unparalleled collection outside of Tibet, and the museum's Tibetan Buddhist altar, where regular ceremonies take place, serves as a testament to the museum's commitment to immersive experiences. Children are not left out either, thanks to the dedicated interactive gallery for kids and the planetarium, which offers engaging stargazing sessions. Whether you're an art enthusiast, a history buff, or someone looking for a day of cultural enrichment, the Newark Museum promises a captivating journey through time and creativity.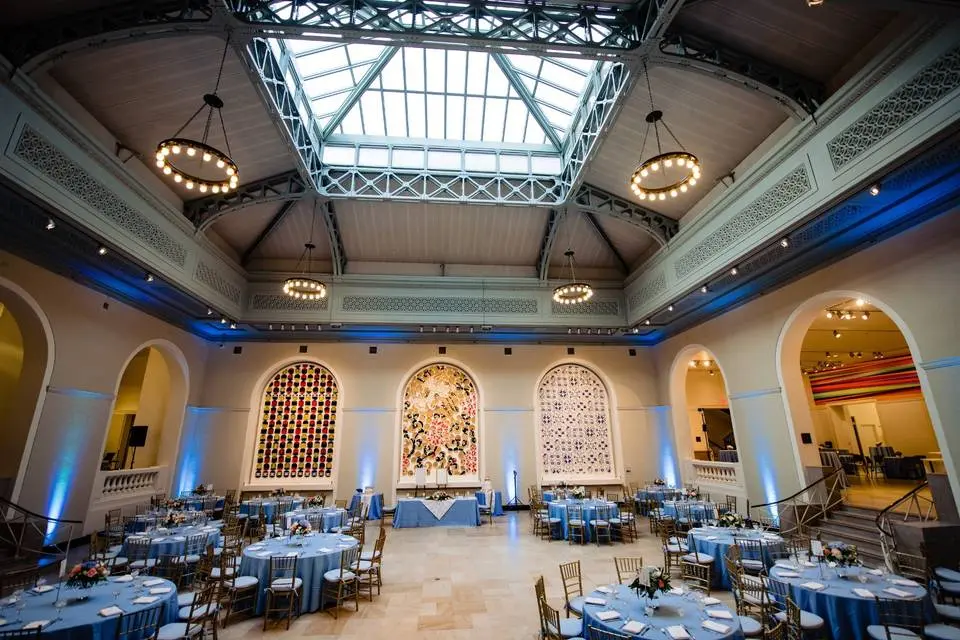 Bask in Nature at Riverfront Park
Newark's Riverfront Park stands as a testament to the city's ongoing commitment to revitalizing its spaces and connecting its residents with the majestic Passaic River. This 15-acre stretch of green along Raymond Boulevard is more than just a park; it's a communal experience. As you meander along the orange boardwalk, the view of the river juxtaposed against the city's skyline is a serene visual treat. The park is punctuated with vibrant public artworks and sculptures, making it a haven for both nature lovers and art enthusiasts. Fitness enthusiasts can revel in the designated exercise zones and sports fields, while families can enjoy the playgrounds or simply picnic by the water. With regular community events, festivals, and boat tours, Riverfront Park has transformed into a hub of activity and unity. If you're looking to find a blend of urban and natural beauty in Newark, this park is a must-visit spot.
Experience Live Performances at New Jersey Performing Arts Center
The New Jersey Performing Arts Center (NJPAC) is the pulsating heart of Newark's vibrant arts scene. Situated in the downtown district, NJPAC is not only an architectural gem but also one of the largest and most acclaimed performing arts venues in the country. With a dynamic lineup of events throughout the year, it hosts everything from classical concerts and ballet to contemporary music shows and stand-up comedy. The acoustics and design of the Prudential Hall, its primary theater, are particularly praised, ensuring that every performance is an auditory and visual treat. Beyond the shows, the NJPAC has played a pivotal role in rejuvenating the city's cultural landscape, being an active community partner, and creating spaces for education and outreach. If you're in Newark, attending a performance at the NJPAC is an experience par excellence, as it captures the spirit and talent of the city and beyond.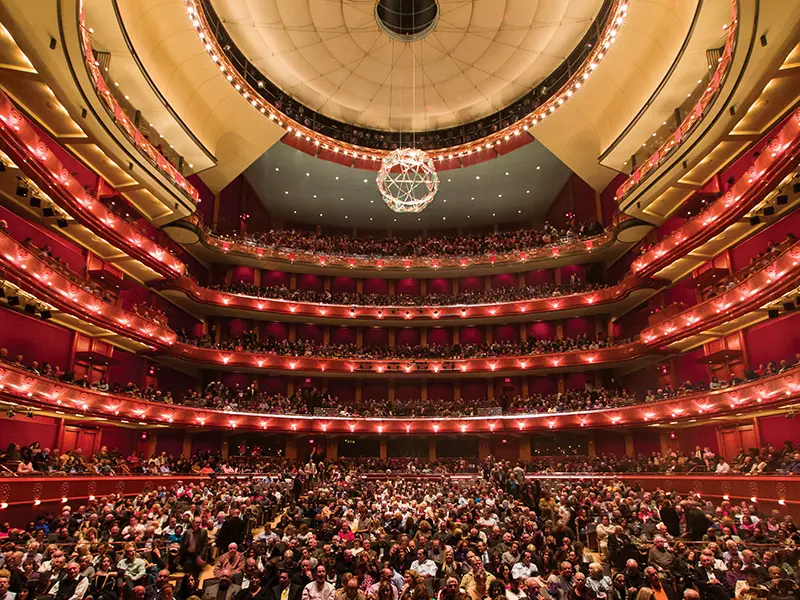 Savor Authentic Flavors at Nasto's
Nasto's, located in Newark's Ironbound district, is more than just an ice cream parlor; it's a delightful trip down memory lane. Established in 1939, this old-world ice cream shop has been dishing out some of the finest gelatos, sorbets, and Italian desserts for generations. The moment you step inside, the vintage decor, combined with the scent of freshly made treats, transports you to a bygone era. While they offer a vast range of flavors, the authenticity and richness of their gelato are unparalleled. Creamy, dense, and bursting with flavor, every scoop is a testament to Nasto's commitment to quality and tradition. Not just gelato, their tiramisu, and tartufo are must-tries too. With its rich history and even richer flavors, Nasto's isn't just about ice cream; it's about celebrating a legacy of sweetness and tradition in Newark.
Immerse Yourself in the Project for Empty Space
The Project for Empty Space is not your typical art gallery. Nestled in the heart of Newark, this innovative space delves deep into the intersection of art, social justice, and community. Founded on the premise of utilizing empty storefronts and vacant spaces for art installations, it has since evolved into a sanctuary for artists and activists alike. The exhibitions here often push boundaries, making visitors reflect, question, and engage with pressing societal issues. Beyond its rotating exhibits, the Project for Empty Space frequently hosts talks, workshops, and community gatherings, fostering dialogue and promoting inclusivity. For those who seek art that resonates with real-world challenges and creates an impact, this space is a must-visit. It not only showcases creativity but also amplifies voices and narratives that often remain unheard.
Step Back in Time with the New Jersey Historical Society
To truly understand a place, one must delve into its history, and the New Jersey Historical Society provides that gateway for Newark. Established in 1845, this institution is a treasure trove of the state's rich past. Housed in a beautiful Beaux-Arts building, the society's museum offers an array of exhibitions that span various eras and themes—from Native American history to the industrial revolution and beyond. Each display is thoughtfully curated, with a mix of artifacts, photographs, documents, and interactive elements that make history come alive for visitors of all ages. The society also boasts an impressive library, which is a haven for researchers, historians, and anyone with a keen interest in New Jersey's heritage. Through its exhibits and extensive collections, the New Jersey Historical Society offers a captivating journey, illuminating the stories, struggles, and triumphs that have shaped the state and its people.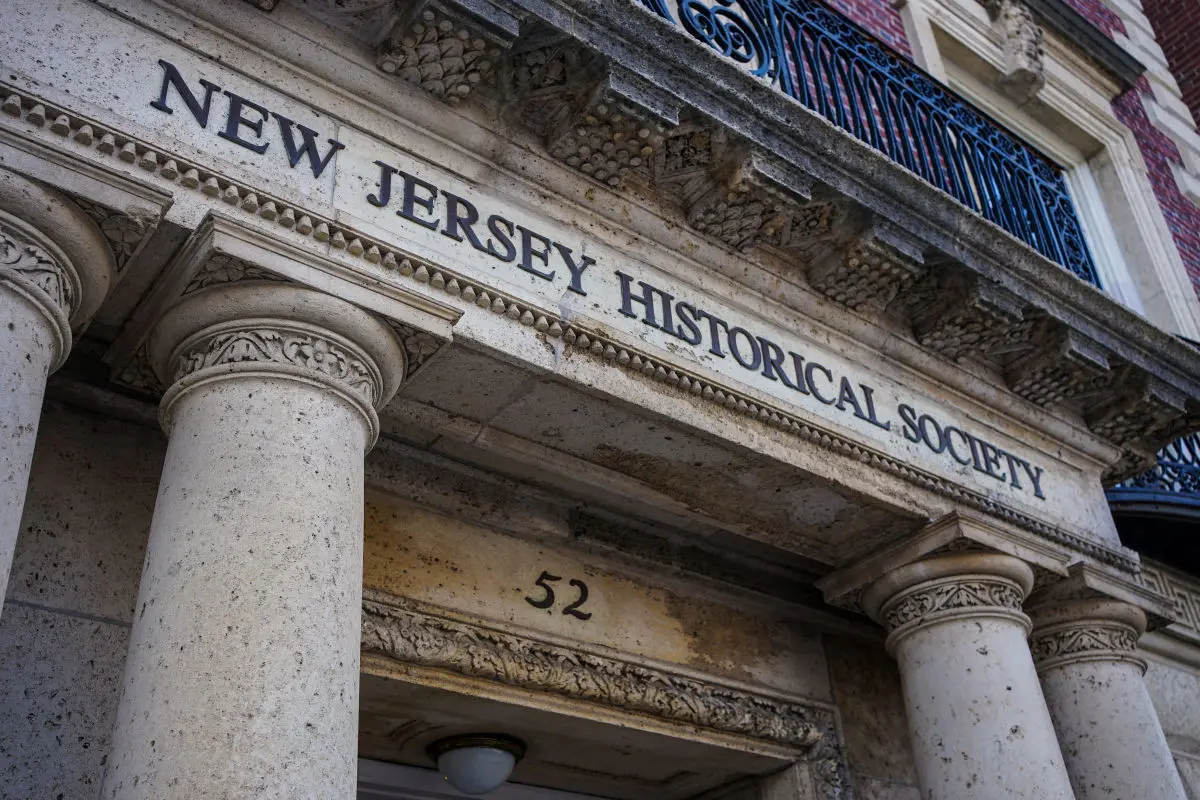 Find Peace in Military Park
Military Park, a triangular six-acre green gem in downtown Newark, is steeped in history and significance. Once a training ground for soldiers and a site for military drills, today it stands as an oasis of calm amidst the urban hustle. Recent revitalization efforts have transformed Military Park into a hub for relaxation, recreation, and cultural activities. With its beautifully manicured lawns, flourishing flowerbeds, and the iconic 'Wars of America' monument by Gutzon Borglum (the sculptor of Mount Rushmore), the park invites visitors for quiet contemplation. The park's carousel and reading room are hits among families, while the regular fitness classes, theater performances, and music events cater to a broader audience. Whether you're seeking a moment of introspection by the bubbling fountains or a lively community experience, Military Park offers a respite for every soul.
Revel in Nature's Beauty at Branch Brook Park
Branch Brook Park, with its sprawling 360 acres, is not just Newark's premier park but also a living testament to landscape architecture at its finest. Designed by the renowned Olmsted Brothers, it effortlessly blends natural beauty with architectural elegance. The park's crowning glory, however, is its annual cherry blossom bloom. Boasting over 5,000 cherry trees, Branch Brook has the largest collection of cherry blossoms in the United States—surpassing even Washington, D.C. Visitors from far and wide flock to the park in spring to witness this spectacular display of pink and white blossoms, making it a sight to behold. But the park isn't just about the blossoms. Its serene lakes, historic bridges, and recreational facilities make it a year-round destination. Whether you're a photographer seeking the perfect shot, a family enjoying a day out, or an individual soaking in nature's beauty, Branch Brook Park offers a piece of paradise in the heart of Newark.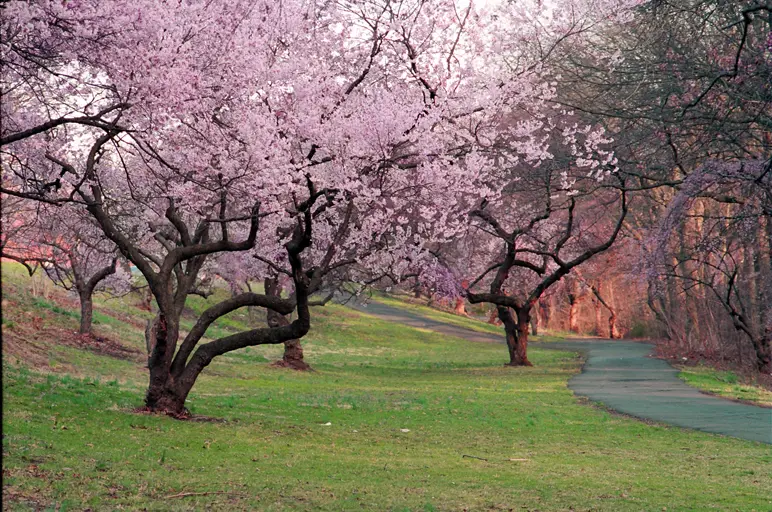 Source: Wikipedia
Marvel at the Grandeur of the Cathedral Basilica of the Sacred Heart
Perched majestically on Ridge Street, the Cathedral Basilica of the Sacred Heart is not just a place of worship, but an architectural masterpiece that stands as one of Newark's crowning jewels. This French Gothic Revival structure, one of the largest cathedrals in America, took almost a century to complete. Its towering spires, intricate stained-glass windows, and the sublime beauty of its interiors leave visitors in awe. The cathedral's grand organ, with its 9,513 pipes, produces melodies that resonate with soul-stirring depth. Beyond its regular services, the Cathedral Basilica often hosts concerts where the union of its acoustics and architecture provides an ethereal experience. Whether you're drawn to its spiritual aura, architectural magnificence, or musical offerings, the Cathedral Basilica of the Sacred Heart promises a divine encounter with art, history, and faith.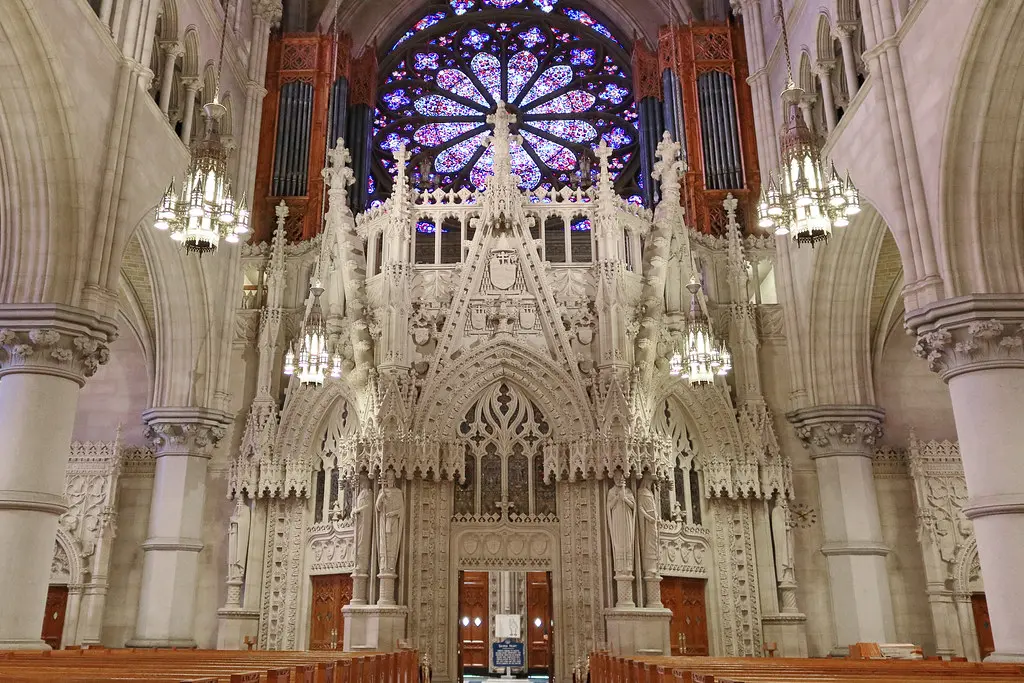 Embrace the Vibrancy of Ironbound
The Ironbound district, often referred to as 'Little Portugal', is a vibrant neighborhood in Newark, teeming with culture, history, and a zest for life. Its name, derived from the iron forges and rail tracks that once encircled it, today stands synonymous with culinary delights, bustling markets, and rich traditions. A wander around Ironbound is akin to taking a gastronomic world tour. With an array of Portuguese, Spanish, Brazilian, and Latin American eateries, every corner promises a delightful culinary experience, from mouthwatering seafood dishes to delectable pastries. The district's lively streets also play host to numerous festivals and parades throughout the year, celebrating the area's diverse heritage. As you meander through its alleys, you'll discover quaint shops, vibrant murals, and music echoing from local bars and cafes. A visit to Ironbound is more than just sightseeing; it's an immersion into a lively mosaic of cultures and experiences that capture the essence of Newark's spirit.
Dive into Contemporary Art at City Without Walls
City Without Walls (cWOW) is Newark's vanguard for progressive and avant-garde art. Founded in 1975, this not-for-profit gallery is dedicated to showcasing emerging artists and fostering community engagement with contemporary art. True to its name, cWOW is a platform without boundaries, unafraid to showcase unconventional, challenging, and thought-provoking art. Apart from its ever-evolving exhibitions, the gallery is deeply committed to educational initiatives, mentorship programs, and cultivating a space for dialogue between artists and the community. Its outreach projects, including the notable 'Metro Windows', transform public spaces into outdoor galleries. For those looking to delve deep into Newark's artistic pulse and explore art beyond the mainstream, City Without Walls is a must-visit sanctuary of creativity and innovation.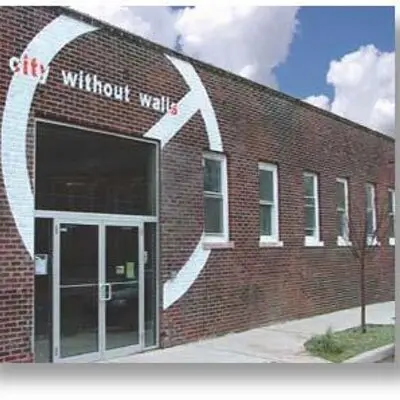 Relish Classic Deli Flavors at Hobby's Delicatessen and Restaurant
A culinary institution in Newark since 1962, Hobby's Delicatessen and Restaurant is where tradition meets flavor. Located on Branford Place, this family-run delicatessen is a throwback to classic Jewish delis with its hearty sandwiches, matzo ball soup, and an array of savory and sweet offerings. The ambiance, with its vintage decor, exudes warmth and nostalgia, making diners feel at home instantly. Each dish, whether it's their famed corned beef sandwich or their rich cheesecake, is made with love, using recipes passed down through generations. Hobby's isn't just about food—it's about an experience, a trip down memory lane where every bite resonates with history and tradition. Whether you're a longtime Newark resident or a first-time visitor, dining at Hobby's offers a delicious slice of the city's culinary heritage.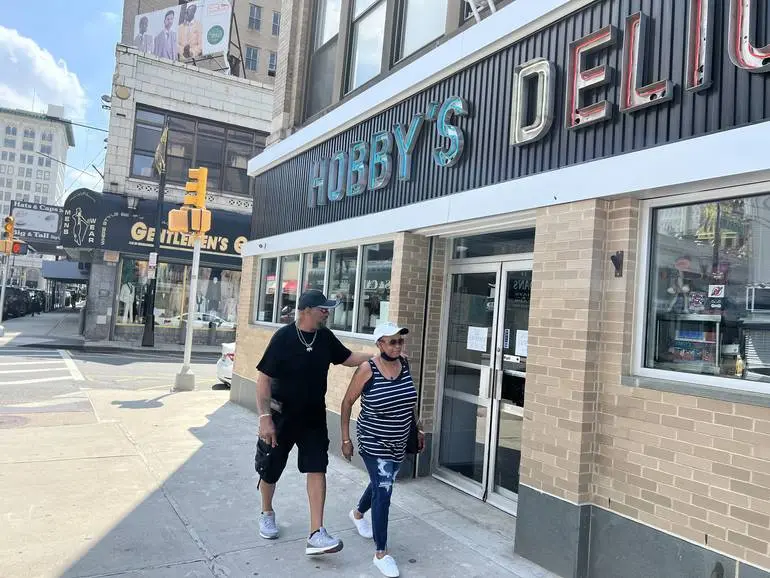 Experience the Thrill at Prudential Center
In the heart of downtown Newark stands the iconic Prudential Center, a beacon for entertainment and sports enthusiasts alike. Popularly known as "The Rock", this modern arena is the proud home of the New Jersey Devils, the state's premier National Hockey League team. Watching an ice hockey game here is an electrifying experience. The roar of the crowd, the slick moves on the ice, and the pulsating atmosphere make it an unforgettable spectacle. But it's not just about the sport; the arena itself boasts state-of-the-art facilities, ensuring every spectator has a top-notch experience. Beyond hockey, the Prudential Center hosts an array of concerts, events, and shows, making it a central hub for entertainment in Newark. Whether you're a die-hard hockey fan or just looking for a night of exhilarating action, "The Rock" promises an adrenaline-packed outing.
Bask in the Euphony at Newark Symphony Hall
Newark Symphony Hall, with its majestic facade and opulent interiors, is a testament to the city's rich cultural legacy. Constructed in 1925, this historic venue has witnessed countless performances, from operas and ballets to concerts and plays. The hall's primary allure, however, remains its dedication to classical music. The acoustics, renowned for their clarity and warmth, elevate every note, providing listeners with an immersive auditory experience. Over the years, numerous esteemed orchestras, maestros, and soloists have graced its stage, adding to its illustrious reputation. Beyond classical renditions, the Symphony Hall often hosts jazz, gospel, and other musical genres, ensuring a diverse offering for patrons. With its blend of architectural grandeur and musical brilliance, Newark Symphony Hall stands as a sanctuary for those seeking solace in the timeless beauty of melodies.
Stroll Through Weequahic Lake and Park
Nestled in the southern part of Newark, Weequahic Park offers a tranquil escape from the urban buzz. Spanning over 311 acres, this park is the city's second-largest and boasts a variety of attractions. At the heart of the park is the serene Weequahic Lake, where visitors can enjoy a peaceful walk along its shores, soaking in the picturesque views. The park's well-maintained trails are a haven for joggers, walkers, and nature enthusiasts alike. Besides its natural beauty, Weequahic Park offers a range of recreational facilities, including a golf course, tennis courts, and playgrounds. The park's history, dating back to the late 19th century, can be felt in its historic buildings and the Olmsted-designed landscape. Whether you're looking for a spot for a picnic, a morning jog, or simply a place to reflect by the water, Weequahic Park promises a refreshing retreat.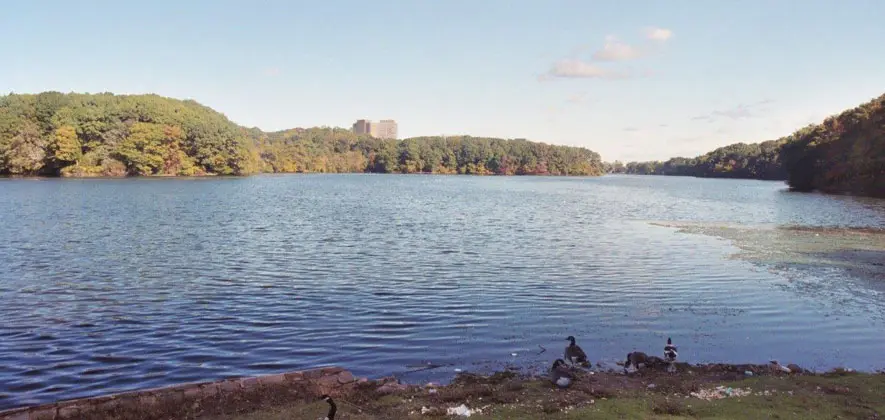 Taste Crafted Elixirs at All Points West Distillery
All Points West Distillery, situated in the heart of Newark's industrial district, is a testament to the city's burgeoning craft spirits scene. Established with a passion for reviving old-world distillation techniques, this distillery brings a unique blend of traditions from Ireland, Appalachia, and the Americas. Visitors can sample a range of spirits, from their award-winning Cathouse gin, which boasts floral and citrus notes, to the rich and smoky Bone Black Whiskey. Tours of the facility offer insights into the distillation process, from fermentation to bottling, showcasing the artistry and craftsmanship that go into every bottle. The tasting room provides an intimate setting for patrons to savor and appreciate the nuanced flavors of these handcrafted spirits. For those intrigued by the fusion of tradition and innovation in the world of spirits, All Points West Distillery offers an enlightening and flavorful journey.
Savor Classic Dishes at Tops Diner
A Newark dining institution, Tops Diner is the quintessential American eatery, effortlessly blending nostalgia with culinary excellence. Recognized time and again as one of the best diners in the nation, this iconic establishment welcomes visitors with its neon signage and retro ambiance. But it's the food that truly steals the show. From fluffy pancakes drizzled with maple syrup to juicy burgers and succulent steaks, every dish showcases the diner's commitment to quality and flavor. The menu, vast and varied, ensures there's something for everyone, be it classic American fare or contemporary twists on old favorites. Service at Tops is warm and personable, echoing the ethos of genuine hospitality. Whether it's a hearty breakfast, a sumptuous lunch, or a comforting dinner, Tops Diner promises an authentic, mouth-watering American dining experience.
Delve into Music's Legacy at the GRAMMY Museum
The GRAMMY Museum Experience Prudential Center in Newark serves as an ode to the rich tapestry of music and its luminaries. An interactive journey, the museum takes visitors through the annals of music history, celebrating genres, artists, and the evolution of the art form itself. The museum boasts a plethora of exhibits, from iconic memorabilia and costumes to interactive recording booths where visitors can try their hand at creating music. One of its standout features is the opportunity to explore the legacy of the GRAMMY Awards, offering insights into the illustrious careers of its winners and the stories behind some of the most iconic performances. Regular workshops, masterclasses, and intimate performances further enrich the visitor experience. For anyone with a passion for music, from casual listeners to ardent aficionados, the GRAMMY Museum offers a deep dive into the world of melodies, rhythms, and the legends that shaped them.
Embark on a Mural Walking Tour
Newark's walls tell stories. Over the years, the city's urban canvas has been transformed by a vibrant tapestry of murals, each speaking to its history, struggles, hopes, and cultural diversity. Taking a mural walking tour is one of the most vivid ways to engage with Newark's rich artistic legacy. Organized by various groups and community artists, these tours guide visitors through alleyways, building facades, and public spaces adorned with striking artworks. From depictions of iconic figures and historic events to abstract expressions of community sentiments, these murals are visual narratives that reflect the soul of the city. As you stroll through Newark's streets, the murals not only offer a feast for the eyes but also provide profound insights into the city's transformative journey and the power of art as a medium for change and dialogue.
Journey Through Time at The Jewish Museum of New Jersey
Situated in the historic Ahavas Sholom synagogue, The Jewish Museum of New Jersey is a testament to the enduring legacy of the Jewish community in Newark and the broader state. This museum offers visitors a curated journey through the experiences, challenges, and contributions of Jewish immigrants and their descendants in New Jersey. Through a blend of artifacts, photographs, documents, and oral histories, the museum paints a comprehensive picture of Jewish life—from early settlements and business endeavors to cultural contributions and civic engagements. Regular exhibitions dive deep into specific themes, events, or personalities, ensuring a dynamic exploration of Jewish history and heritage. Beyond its permanent collections, the museum frequently hosts lectures, film screenings, and cultural events, making it a vibrant hub for community engagement and learning. For history buffs and curious visitors alike, The Jewish Museum of New Jersey provides a rich, immersive experience into the tapestry of Jewish life in the Garden State.
Conclusion
Newark, with its rich mosaic of experiences, stands as a testament to the spirit of rejuvenation and cultural celebration. The city seamlessly merges its storied past with a dynamic present, making it a must-visit destination in the heart of New Jersey. As you meander through its streets, indulge in its diverse cuisines, and immerse yourself in its arts and history, you'll discover the soul of Newark—a city that resonates with passion, resilience, and a zest for life.