20 Best Things to Do in Thackerville, OK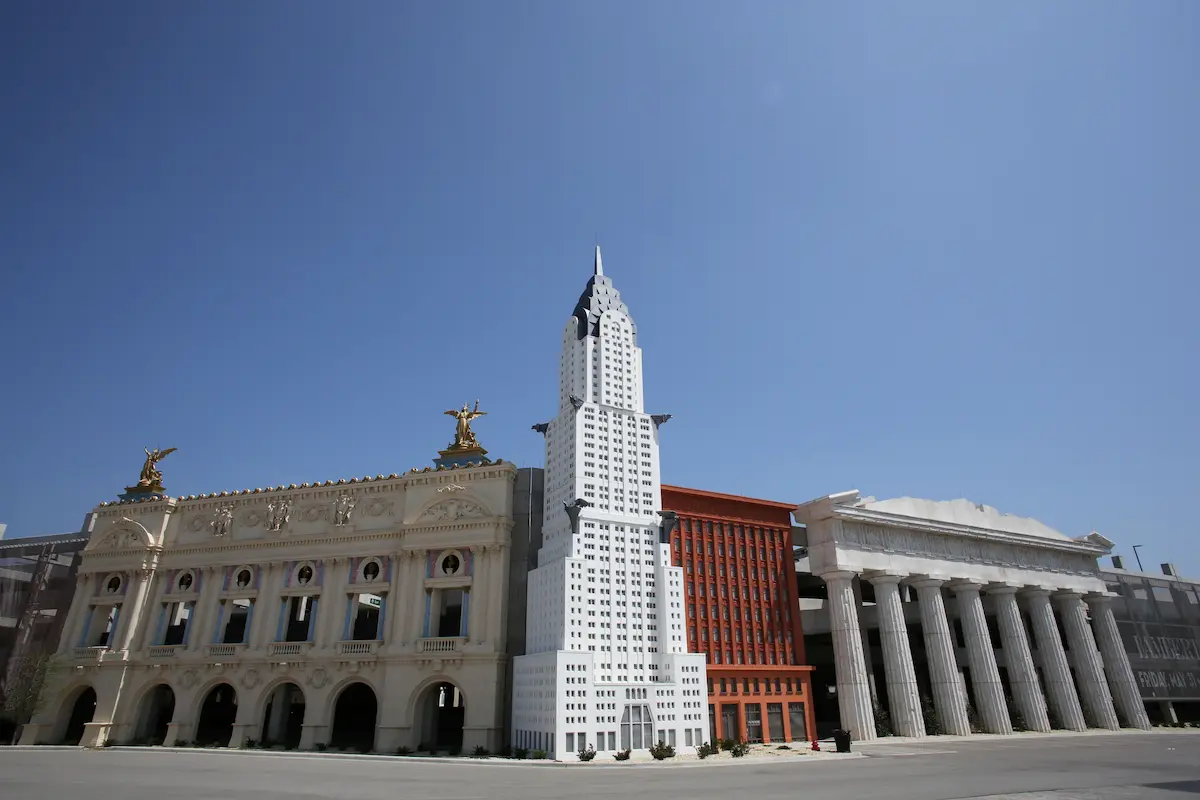 Tucked away near the southern border of Oklahoma, Thackerville may seem at first glance like any other small American town. Yet, this community, established in the early 20th century, carries a unique charm that distinguishes it from the rest. Positioned along the Red River, Thackerville is more than just a pitstop between Oklahoma City and Dallas. With a rich history that resonates with the indigenous Chickasaw Nation and a modern-day attraction as a gaming and entertainment hub, this town beckons visitors with its eclectic blend of the old and new. So, if you find yourself wandering in the Sooner State and are looking for an unexpected gem of an experience, here are some things you can enjoy in Thackerville, OK.
Try Your Luck at the WinStar World Casino and Resort
The WinStar World Casino and Resort in Thackerville, Oklahoma, is a dream destination for those who enjoy the thrill of gambling and the luxury of world-class resorts. Being one of the world's largest casinos, it covers an impressive 600,000 square feet and offers a gaming experience that is hard to match. From poker, blackjack, and craps to over 8,400 electronic games, there's a game for everyone, whether you're a seasoned gambler or just trying your luck for the first time.

Apart from the gaming, WinStar offers a variety of entertainment options. There's always a line-up of top-tier performers gracing its Global Event Center stage, which has seen acts from legends in music, comedy, and more. For those looking for relaxation, the resort's spa offers a retreat into tranquility with a range of services that rejuvenate both body and mind. The golf club, designed by renowned golf course architects, is another allure for visitors. With world-class restaurants and plush accommodations, a stay at WinStar World Casino and Resort isn't just about trying your luck at the games – it's about experiencing a luxurious escape from the daily grind.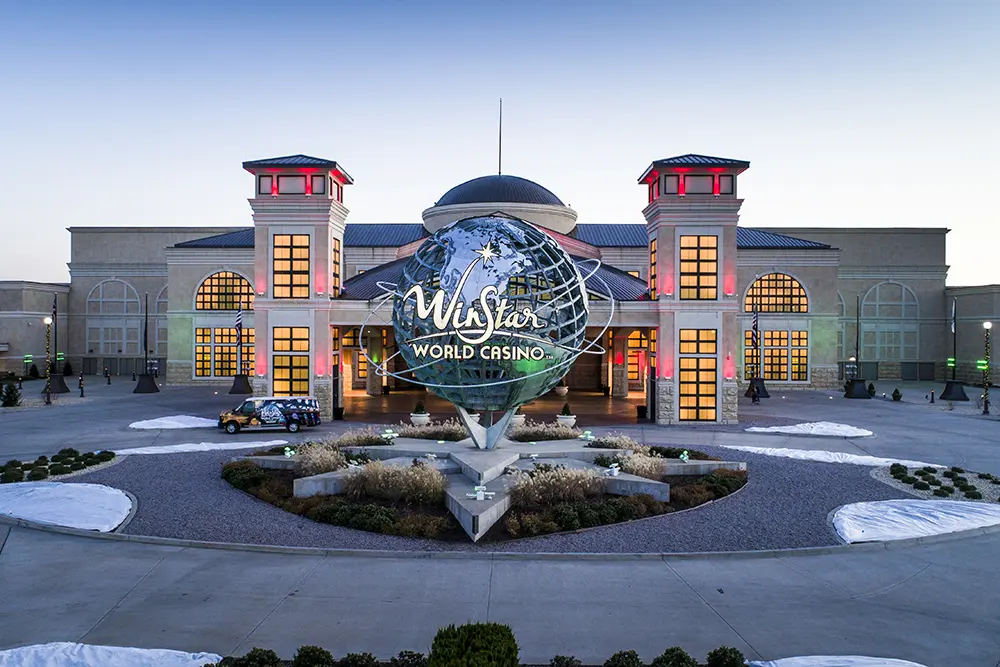 Take a Break at the Thackerville Chickasaw Travel Stop
Travelers journeying through Thackerville often seek solace at the Chickasaw Travel Stop. As a one-stop solution for weary travelers, this establishment ensures everyone's needs are met. Whether you're low on gas, craving a snack, or just need a breather from the road, the Chickasaw Travel Stop offers it all.

Apart from fueling services for vehicles, the inside of the travel stop is a haven for road trippers. Shelves brimming with snacks, beverages, and travel essentials ensure you're well-equipped for the next leg of your journey. Its clean facilities, including restrooms, offer a refreshing pause from the road. For those seeking more substantial meals, there's often a selection of fresh, hot food available, making it more than just a typical gas station.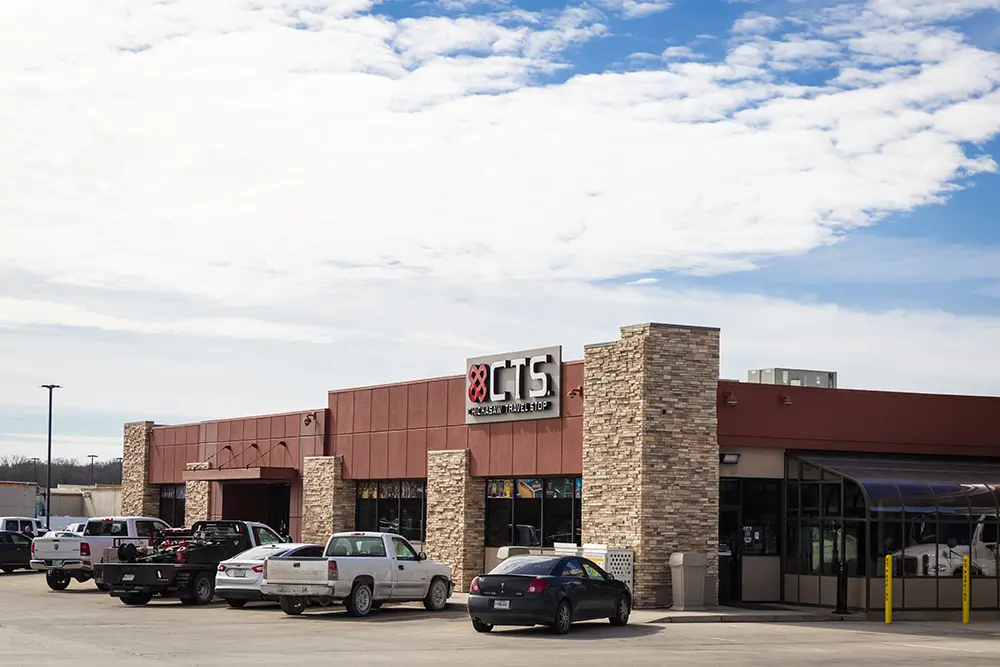 Spend the Day at Thackerville Park
Thackerville Park, nestled in the quaint town of Thackerville, Oklahoma, is a beacon for those looking for a day of relaxation and recreation. Perfect for families, couples, and individuals alike, the park promises a serene atmosphere amidst nature's bounty.

Upon entering, visitors immediately encounter expansive green lawns, punctuated by mature trees that provide canopies of shade. The well-maintained pathways invite guests for leisurely strolls, and the gentle chirping of birds overhead further adds to the ambiance. Play areas cater to younger visitors, ensuring that they have a space to let their energy out and make cherished memories.

Picnic tables are scattered around, making it ideal for those wishing to enjoy an al fresco lunch. As you indulge in your meal, you can't help but appreciate the simple beauty of the surroundings – the gentle sway of the trees, the soft rustling of leaves, and the laughter of fellow park-goers.

What's especially heartening is Thackerville Park's commitment to the community. Often, local events or community gatherings take place, making it a vibrant hub of activity and connection. Whether you're looking to unwind with a good book, play some catch, or simply soak in the natural beauty, Thackerville Park offers a rejuvenating day out.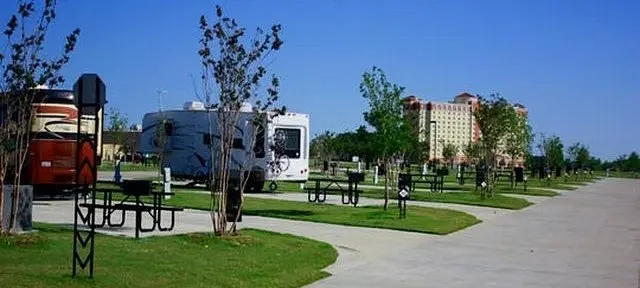 Get Closer to Nature at the Love Valley WMA Camping Site
Nestled just a short distance from Thackerville, the Love Valley WMA (Wildlife Management Area) Camping Site is a sanctuary for nature enthusiasts and outdoor adventurers. This vast natural haven delivers an authentic and unfiltered connection with the wilderness.
For those seeking a deep immersion in nature, Love Valley WMA offers an experience unlike any other. The campgrounds are thoughtfully designed to minimize human impact, preserving the integrity of the environment. As dusk sets and a blanket of stars unfold above, campers can convene around a crackling fire, sharing tales and forging memories.
The WMA bursts with diverse wildlife. With just a touch of patience and quiet, visitors might catch a glimpse of various animals in their natural setting. Especially for birdwatchers, this location is a dream, with a multitude of species gracing the skies and trees.
Beyond mere camping, Love Valley WMA boasts an array of outdoor activities. Winding hiking trails crisscross the terrain, each offering distinct views of the area's landscape. For those with a thirst for adventure, there are prime fishing locales, ensuring every nature aficionado discovers their perfect pastime.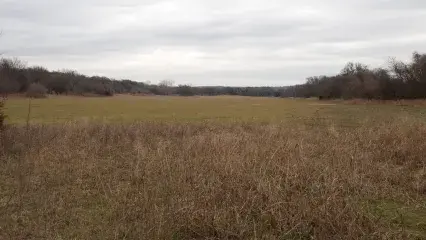 Camp Out at the Red River Ranch RV Resort
Situated near Thackerville, Oklahoma, the Red River Ranch RV Resort offers a captivating retreat for campers and RV lovers desiring a blend of relaxation and activity. Its location near the Red River provides visitors with breathtaking views and an atmosphere imbued with tranquility.
Upon entry to the resort, visitors find spacious RV slots, a testament to the resort's dedication to ensuring each guest enjoys comfort and privacy. The meticulously manicured grounds stand as a symbol of the resort's dedication to an exemplary camping experience. Tall, mature trees dot the environment, providing shelter from the sun's rays, particularly during the sultry summer months.
The amenities at the Red River Ranch RV Resort prioritize camper satisfaction. Boasting clean restroom and shower facilities, as well as laundry services, the resort guarantees that nature enthusiasts have access to contemporary comforts amidst the great outdoors.
Adventure seekers won't be disappointed. The river's closeness invites fishing enthusiasts, while evenings often feature campers congregating around shared fire pits, exchanging tales under the starry sky.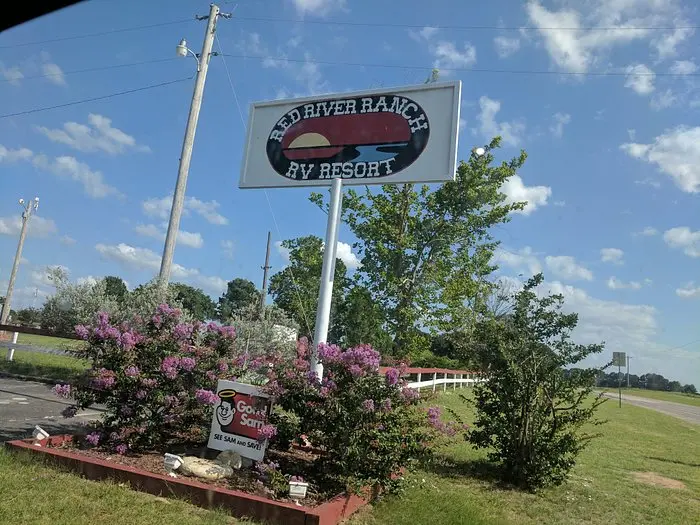 Grab a Tasty Meal at the Palladium Sports Lounge
Nestled in the vibrant heart of Thackerville, the Palladium Sports Lounge is a harmonious blend of scrumptious cuisine, thrilling sports action, and a vivacious ambiance. This locale is the favored haunt for sports aficionados, culinary enthusiasts, and those in the mood for lively entertainment.
The moment you step inside, the atmosphere buzzes with enthusiasm. Oversized screens showcase ongoing sports events, ensuring no thrilling moment goes unseen. Seating is plush, and the interior design masterfully combines elements of a traditional sports bar with a modern twist.
What truly catches the eye is the menu. While most might anticipate typical bar grub, the Palladium Sports Lounge transcends these expectations. With offerings ranging from succulent burgers and crisp wings to sophisticated sandwiches and a diverse range of starters, there's a culinary delight for every taste. Their beverage list is equally commendable, featuring an array of beers, inventive cocktails, and refreshing non-alcoholic options.
However, it's the ambiance that truly distinguishes the Palladium Sports Lounge. The staff exude warmth and efficiency, ensuring each visitor feels valued and at home. Whether you're rallying behind your sports team, reconnecting with buddies, or unwinding with a hearty meal after a busy day, the Palladium promises an experience that's both exhilarating and cozy.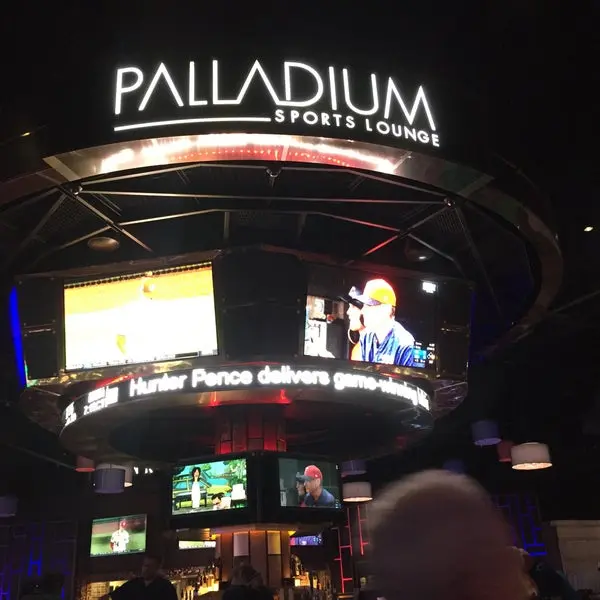 Learn Native American History at Norton's Jewelry and Indian Territory Museum
Thackerville's Norton's Jewelry and Indian Territory Museum offers a profound journey into the rich tapestry of Native American heritage. This establishment transcends the traditional concept of a museum; it stands as a tribute to the tenacious spirit and culture of the Native American communities that have populated the region for countless generations.
Within the museum's walls, visitors embark on a temporal journey. A diverse collection of artifacts awaits, ranging from traditional attire and ceremonial relics to everyday tools and weapons. Each piece narrates a tale, shedding light on the day-to-day existence, customs, and challenges of Native American tribes.
The museum is especially celebrated for its extensive array of beadwork and pottery, emphasizing the detailed craftsmanship and artistic mastery of the artisans. To enhance the visitor experience, detailed plaques and interactive exhibits accompany the displays, making the history accessible and intriguing for audiences of all ages.
Integral to the establishment, Norton's Jewelry presents an exquisite array of handcrafted jewelry, echoing Native American motifs. It offers patrons a chance to possess a fragment of this profound legacy.
Practice Your Swing at the WinStar Golf Course
For golf aficionados, the WinStar Golf Course in Thackerville stands as a paradisiacal haven. Cradled in Oklahoma's picturesque landscapes, this golf course melds rigorous gameplay with stunning panoramic views.
The impeccably groomed greens invite golfers across the spectrum of proficiency. Whether you're an adept golfer in pursuit of a formidable challenge or a newcomer keen on honing foundational skills, WinStar Golf Course promises a rewarding experience. Conceived by renowned golf course designers, each hole introduces its distinct hurdles, ensuring players remain engaged and stimulated.
Beyond the thrill of the game, the course captivates with its ambient beauty. Undulating terrains, unspoiled lakes, and an expanse of lush verdure create a serene backdrop. It's an invitation not just to play golf, but to immerse oneself in the embrace of nature—pausing to relish the melodious birdsong, the soft whisper of the foliage, and the expansive azure canopy above.
For aspirants keen on refining their skills, the course extends coaching opportunities with seasoned instructors. Furthermore, a well-appointed pro shop, brimming with the newest golf gear and attire, ensures players are primed for their rounds.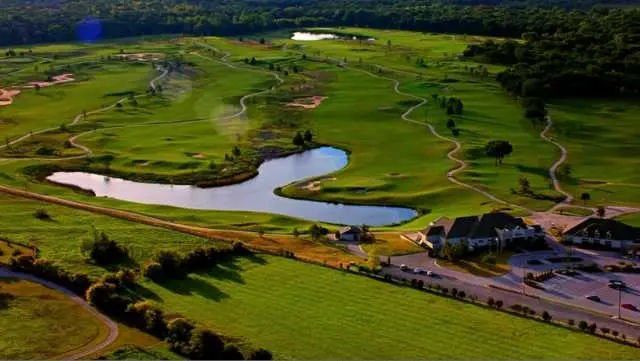 Go to the Extreme at the I-35 MX Park
For those who crave adrenaline and have a penchant for motocross, the I-35 MX Park in Thackerville stands as the epitome of excitement. Spanning a vast area, this motocross park guarantees both challenge and exhilaration for riders spanning the spectrum of expertise. Be it sinuous bends or gravity-defying jumps, the park teems with thrilling prospects.
Crafted with precision, the tracks at I-35 MX Park serve dual purposes: they provide a training ground for professionals gearing up for tournaments and a thrilling landscape for hobbyists. Safety remains paramount—with impeccable track upkeep, lucid signposts, and segregated zones tailored for riders of varying abilities, ensuring an enjoyable and safe experience for all.
Yet, the allure of I-35 MX Park extends beyond the thrill of the ride—it's the sense of community it fosters. Frequent events, races, and meet-ups at the park cultivate bonds among motocross aficionados. Whether you're an observer, embarking on a solitary journey, or vying against competitors, the ambiance at I-35 MX Park is palpably vibrant, united by a collective zeal for the sport.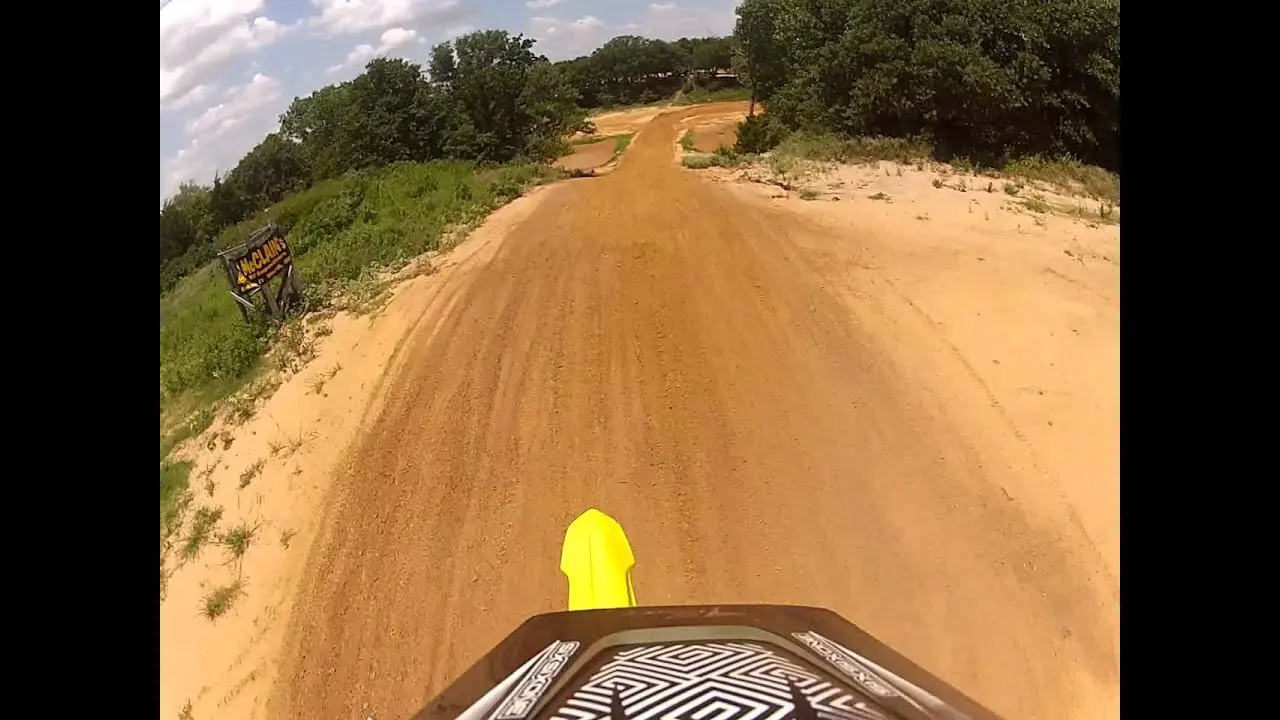 Go Hunting at the Addison Ranch
Nestled in Oklahoma's picturesque expanse, the Addison Ranch emerges as a coveted locale for hunting enthusiasts. With its sprawling boundaries bustling with indigenous fauna, the ranch promises authentic and challenging hunting adventures.
The Addison Ranch is particularly esteemed for its guided hunting trips. Seasoned guides, possessing an intimate knowledge of the terrain and animal patterns, lead hunters in their quest. Regardless of whether you're a seasoned hunter or a novice seeking direction, Addison Ranch's proficient team is dedicated to curating a memorable and triumphant experience for you.
The ranch's varied topography, oscillating between dense forests and vast meadows, presents diverse challenges and encounters for hunters. Prime targets include deer, turkey, and an array of game birds. Additionally, the ranch staunchly upholds sustainable hunting practices, ensuring the preservation of both the local ecosystem and animal communities.
But the Addison Ranch is more than a hunting ground—it's a sanctuary from urban clamor. Here, nature's symphony, the invigorating air, and the pursuit's exhilaration amalgamate to craft a truly refreshing sojourn.
Dive into Gaming Excitement at Thackerville's Border Casino
Right at the cusp of the Texas-Oklahoma border, Thackerville's Border Casino lights up the night, beckoning those with a penchant for thrilling games of chance. As you traverse its doors, the vibrant energy is unmistakable. Slot machines, blinking and chiming, entice you to test your luck. Whether you're a seasoned gambler or it's your first roll of the dice, there's a game tailor-made for you.
While its diverse gaming options are a draw, the casino's unwavering commitment to customer satisfaction sets it apart. Courteous staff circulate, always available to lend a helping hand. Hungry from the excitement? An in-house bar and diner cater to those mid-game cravings. With regular promotions, jackpot opportunities, and events, every visit to the Border Casino promises new thrills.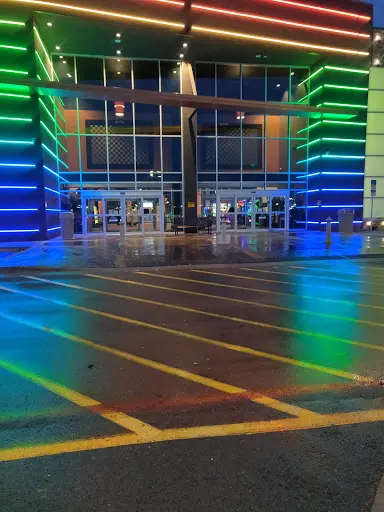 Embrace the Great Outdoors at Fun Town RV Park at WinStar
For the avid traveler, Thackerville's Fun Town RV Park at WinStar is a canvas of stars, road adventures, and unparalleled comfort. RV slots, spaciously laid out with modern hook-ups, await visitors. Designed with travelers' needs in mind, the park marries privacy with a communal spirit.
Convenience is at the forefront, with sleek restrooms, laundry facilities, and recreational hubs dotting the park. Dive into the pool to beat the summer heat or let the kids loose in the playground. As night falls, the vast Oklahoman sky becomes an observatory, making for mesmerizing stargazing sessions by the campfire.
What sets the Fun Town RV Park apart, however, is its setting. Surrounded by lush greenery and under the vast Oklahoma sky, it's a haven for stargazers and nature lovers. The gentle evening breeze, coupled with the shimmering stars overhead, provides the perfect backdrop for campfires, storytelling, and making lasting memories.
Explore the Town's History and Services at Thackerville Information Center
The Thackerville Information Center stands as a gateway to the town's rich history, culture, and offerings. Positioned strategically, it welcomes visitors and provides them with valuable insights into what makes Thackerville a unique and must-visit destination.
Upon entering the center, one is immediately greeted by friendly staff eager to share their knowledge and passion for the town. The walls are adorned with photographs, artifacts, and displays that trace Thackerville's evolution, from its early days to its current status.
Interactive exhibits offer guests a chance to delve deep into specific periods or events in the town's history. These exhibits are both educational and engaging, catering to visitors of all ages. For those keen on exploring the town further, the center provides maps, guides, and personalized recommendations, ensuring visitors can make the most of their stay.
Additionally, the Thackerville Information Center serves as a hub for community services, directing visitors to essential amenities and local events. In essence, this center is not just an information repository but a vibrant space that celebrates and supports the town and its visitors.
Grab Newly-Harvested Fruits and Veggies at Farmer Jim's Fresh Produce
For those seeking the freshest produce in Thackerville, Farmer Jim's Fresh Produce is the place to be. This local gem is renowned for its dedication to organic farming, sustainable practices, and, most importantly, its high-quality fruits and vegetables.
As you approach Farmer Jim's, the sight of bountiful crates, bursting with vibrant colors, immediately captivates your senses. From juicy tomatoes and crisp lettuce to sweet strawberries and tangy citrus fruits, every item on display is a testament to Farmer Jim's commitment to quality and freshness.
One of the highlights of visiting Farmer Jim's is the opportunity to interact with the farmers themselves. They are always eager to share stories about their produce, offer tips on selecting the best items, and even provide suggestions for recipes. This personal touch adds to the shopping experience, making it feel more like a community gathering than a simple transaction.
Farmer Jim's also often hosts seasonal events, where families can partake in activities like pumpkin picking or strawberry harvesting. These events not only provide fresh produce but also create lasting memories.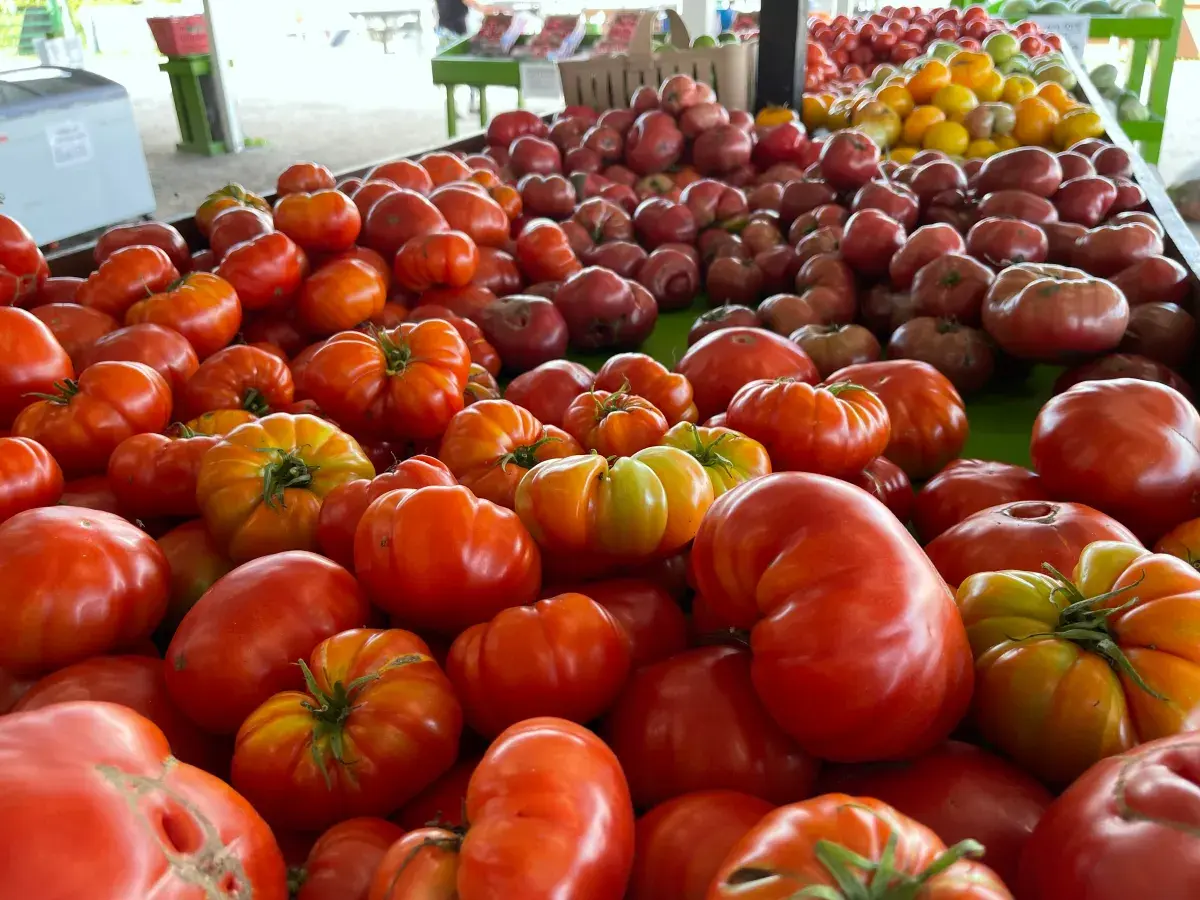 Experience Glamping at The Connect Resort
The allure of nature combined with the comfort of modern amenities defines the glamping experience at The Connect Resort in Thackerville. For those unfamiliar, 'glamping' is a portmanteau of glamorous and camping, and it perfectly encapsulates the ethos of this unique resort.
At The Connect Resort, guests are treated to luxurious tents and cabins, ensuring they are always surrounded by comfort. Each dwelling is thoughtfully designed, with plush beds, modern bathrooms, and chic furnishings. However, it's the seamless blend with the surrounding nature that truly sets the experience apart. Large canvas windows allow guests to wake up to breathtaking views, while private decks offer the perfect vantage point for stargazing.
The resort doesn't just stop at comfortable accommodations. It offers a plethora of activities to help guests connect with nature. Guided hikes, bird-watching sessions, and evening campfires create a rich tapestry of experiences. And for those moments when you just want to relax, the resort spa promises rejuvenation amidst the serenity of the woods.
Learn Local History at the Love County Pioneer Museum
Thackerville's Love County Pioneer Museum is a treasure trove for history enthusiasts and those keen on understanding the rich tapestry of local life. Nestled in the heart of the town, this museum is a testament to the pioneers who shaped the region and the generations that followed.
Walking through the museum's corridors, visitors are transported back in time. Authentic artifacts, photographs, and personal mementos paint a vivid picture of the past. Each exhibit tells a story, be it about the indigenous tribes of the region, the first settlers, or the challenges and triumphs of building a community in Love County.
Interactive displays bring history to life, especially for younger visitors, making the learning process both fun and engaging. The museum also regularly hosts events, lectures, and workshops, further deepening the connection between the past and present.
Volunteers and staff at the Love County Pioneer Museum are a wealth of knowledge. Their personal anecdotes, insights, and passion for preserving history add depth to the visitor's experience.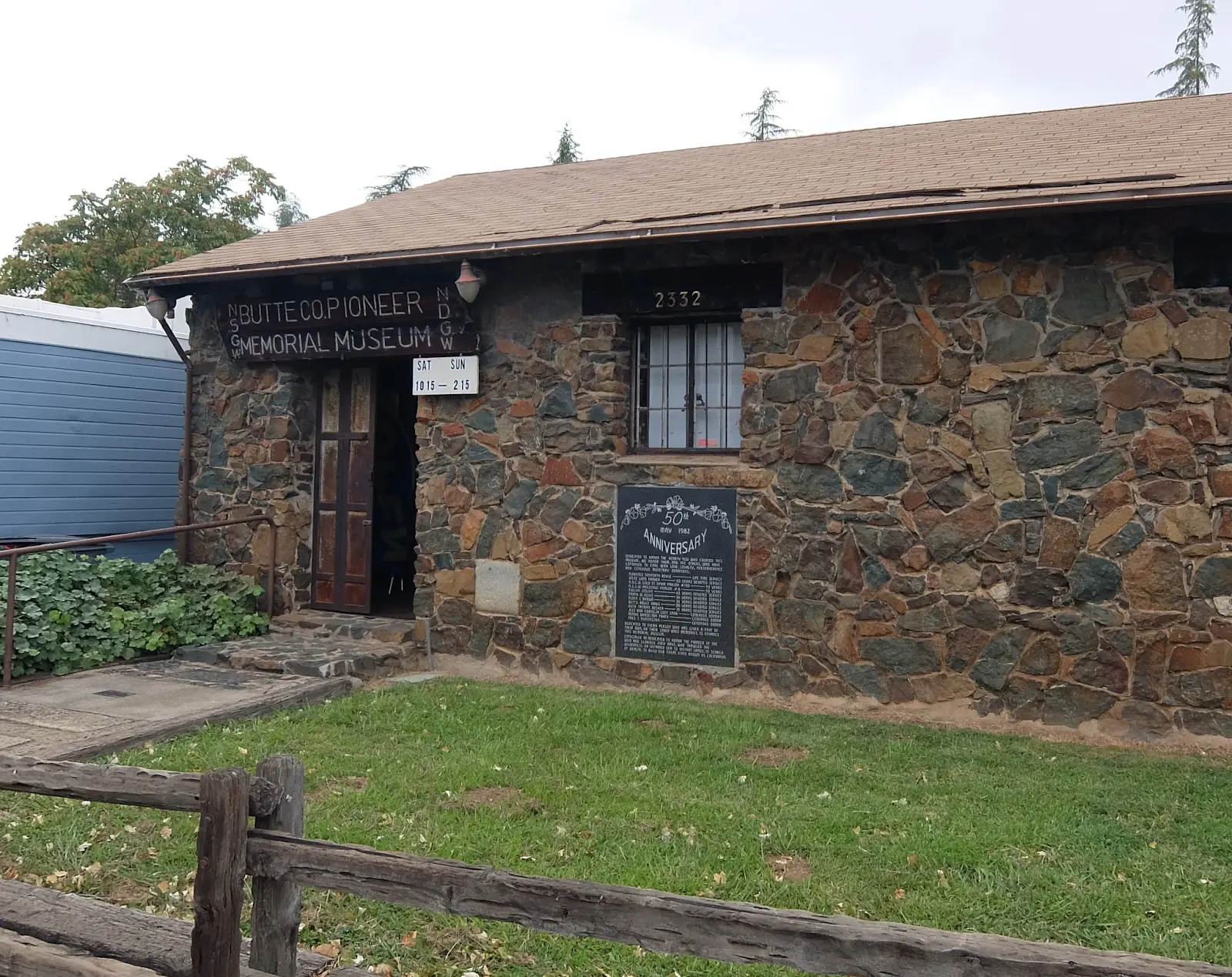 Celebrate Milestones at The Ven
A hallmark of grandeur and elegance, The Ven in Thackerville provides the perfect setting for life's most cherished moments. As a premier event venue, it effortlessly combines sophisticated design with impeccable service to create memorable experiences for its guests.
The moment you step into The Ven, you are greeted by a blend of contemporary design and timeless luxury. The expansive ballroom, with its state-of-the-art lighting and sound system, can be customized to fit any theme or celebration, whether it's a fairytale wedding, a golden anniversary, or an exclusive corporate event. Large windows offer panoramic views of the surrounding landscape, adding a touch of nature's serenity to the indoor opulence.
But what truly sets The Ven apart is its attention to detail. The dedicated staff work closely with guests to understand their vision and bring it to life. From gourmet catering to bespoke decor, every element is curated to perfection, ensuring each event is unique and unforgettable.
Honor America's Heroes at the Love County Military Museum
Preserving the rich legacy of America's brave hearts, the Love County Military Museum in Thackerville stands as a poignant reminder of the sacrifices made by soldiers for their country. Dedicated to the men and women who donned the uniform, this museum pays tribute to their valor, commitment, and indomitable spirit.
Each exhibit in the museum tells a story of courage, determination, and duty. Authentic artifacts, from uniforms and medals to personal letters and photographs, provide an intimate glimpse into the lives of soldiers across different eras. Interactive displays further enrich the visitor experience, allowing them to delve deep into specific historical events or battles.
What makes the Love County Military Museum especially touching is its focus on local heroes. Through detailed accounts and personal mementos, the museum shines a spotlight on the contributions of Love County residents to the nation's military history. This local connection adds a layer of emotional depth, making the museum experience deeply personal and evocative.
Regular events, workshops, and guided tours ensure that the stories of these heroes continue to inspire and educate visitors. By honoring the past and its heroes, the Love County Military Museum plays a pivotal role in shaping a future that values sacrifice, freedom, and peace.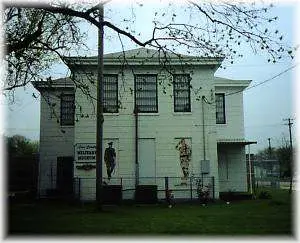 Admire the Views of Lake Murray from Tucker Tower
Lake Murray, with its sparkling waters and picturesque surroundings, is undoubtedly one of Oklahoma's natural treasures. However, to truly grasp its grandeur, one must ascend the iconic Tucker Tower. Nestled on a rocky promontory, this historic structure offers panoramic views of the lake, making it a favorite spot for both locals and tourists.
Built in the 1930s, Tucker Tower was originally envisioned as a retreat for Oklahoma governors but has since been transformed into a nature center, offering insights into the local ecosystem. But its primary allure remains the breathtaking view from the top. As you ascend the tower, each level offers a unique vantage point. Once at the observation deck, visitors are treated to a 360-degree vista of Lake Murray's expansive blue waters, dotted with boats, against a backdrop of dense greenery and rolling hills.
Sunrises and sunsets are particularly mesmerizing from the tower, with the sky painted in hues of orange, pink, and purple, reflecting upon the tranquil waters below.
Explore the Region's History at Greater Southwest Historical Museum
Located in Ardmore, a short drive from Thackerville, the Greater Southwest Historical Museum serves as a window to the region's rich past. Dedicated to preserving and showcasing the history of South Central Oklahoma, the museum offers a deep dive into the area's cultural, economic, and social evolution.
The museum's exhibits are diverse and comprehensive. From the life of the Native American tribes and the influence of the ranching and oil industries to the impact of the railroad and daily life artifacts, each display paints a vivid picture of the region's past. The museum also features a dedicated section on military history, providing insights into the role of local residents in various wars.
One of the standout features of the Greater Southwest Historical Museum is its commitment to interactive learning. Life-sized dioramas, hands-on exhibits, and guided tours ensure visitors of all ages can engage with the content in a meaningful way.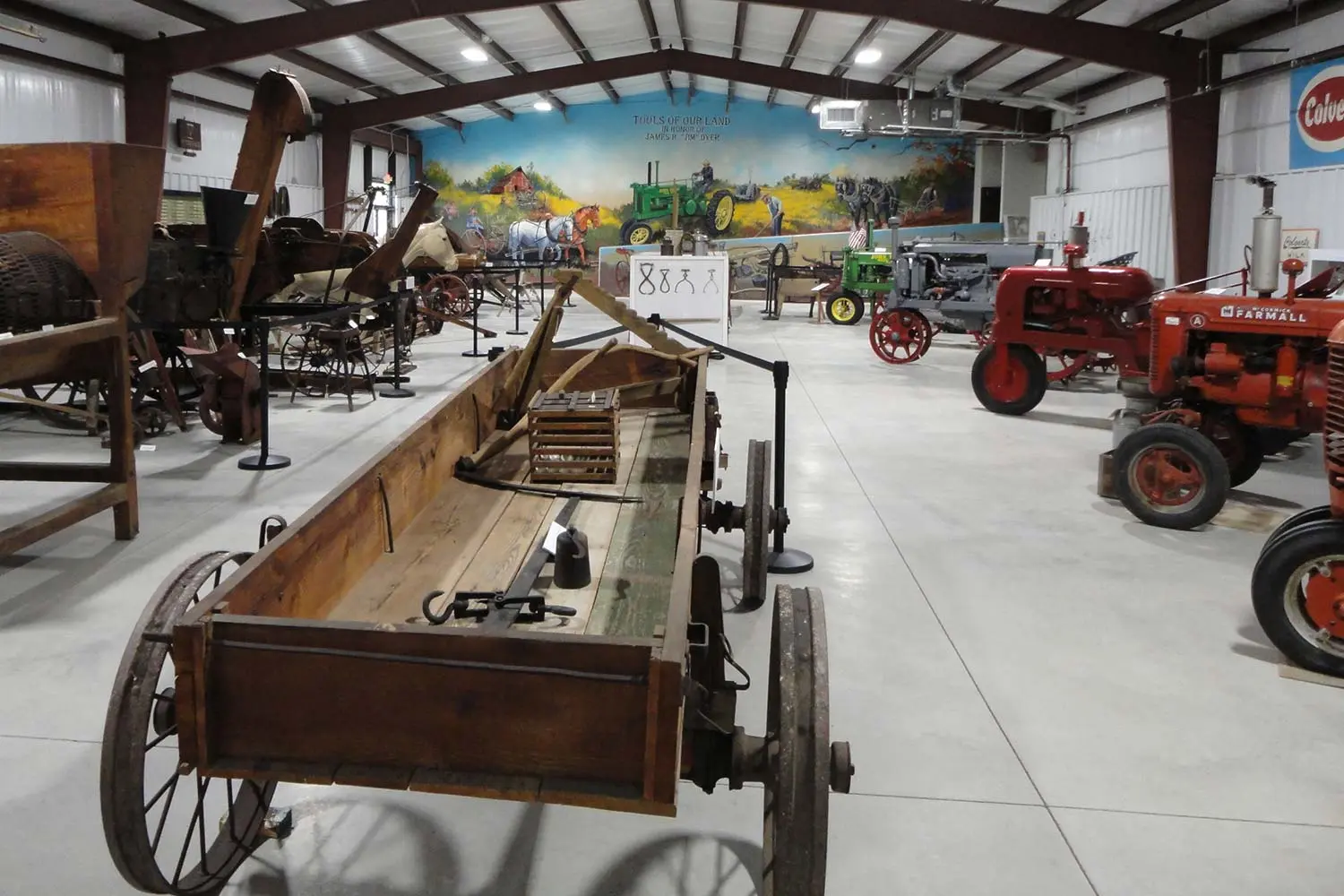 Conclusion
In the heart of Oklahoma, Thackerville has proven to be a destination that surprises and delights. From the thundering excitement of world-class casinos to the peaceful embrace of nature trails, it caters to a wide range of interests. Whether you're drawn to its history, the thrill of gaming, or simply the serene landscapes that frame the town, Thackerville has something for every visitor. As the sun sets over the Red River, one can't help but appreciate the blend of culture, entertainment, and natural beauty that this town has to offer. Truly, the best things to enjoy in Thackerville, OK, are a testament to its enduring charm and vibrant spirit.
FAQ
What is Thackerville, OK best known for?
Thackerville is best known for the WinStar World Casino and Resort, which is one of the world's largest casinos. It attracts many visitors for its vast gaming options, concerts, dining experiences, and more.
Are there any special events or festivals in Thackerville throughout the year?
Yes, the WinStar World Casino and Resort often hosts a variety of events, from world-class concerts to international sports competitions and more. It's best to check their event calendar to stay updated on upcoming events during your visit.
Where can I dine in Thackerville?
Thackerville boasts a range of dining options, especially within the WinStar World Casino and Resort. You can find everything from fine dining to fast food. Additionally, local eateries around town offer a taste of regional cuisine.
Is Thackerville family-friendly?
While the casino is the primary draw, there are family-friendly activities within and outside of the WinStar World Casino and Resort. You can find entertainment suitable for kids and the whole family, though it's essential to check age restrictions for specific events.
Is there any shopping in Thackerville?
While Thackerville isn't known as a shopping hub, the WinStar World Casino and Resort has some boutiques and stores. For extensive shopping experiences, visitors may want to head to nearby larger cities.