20 Things To Do in Murphy, North Carolina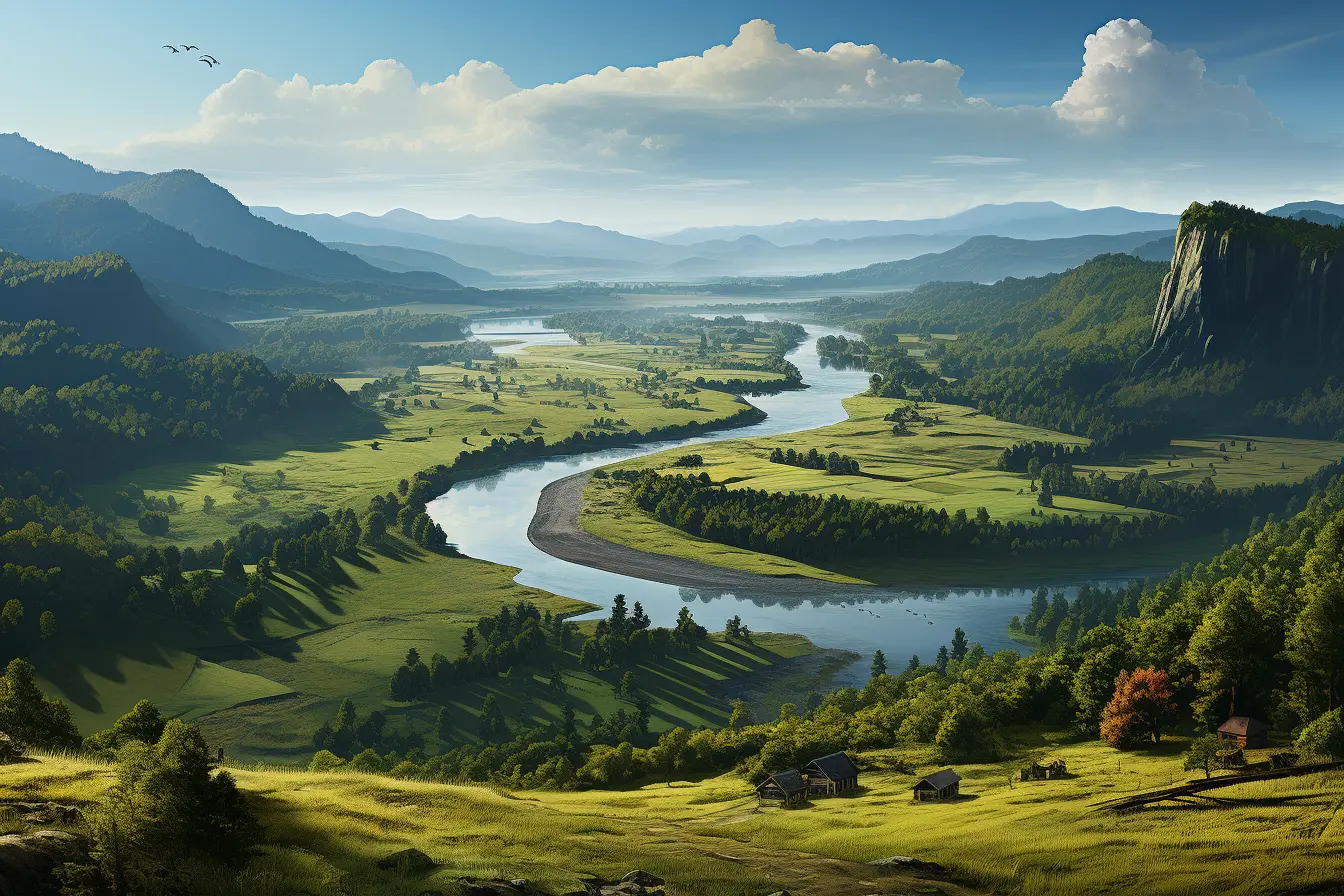 Best Things To Do in Murphy, North Carolina
Nestled in the heart of the Appalachian Mountains, Murphy, North Carolina is a serene haven for the weary traveler and an action-packed destination for the adventure-seeker. With a rich history, mesmerizing nature, and captivating attractions, Murphy offers a unique blend of experiences that will enrich your soul and take you back to a time when life was a bit simpler. Let's take a tour through some of Murphy's most popular sites.
The Great Smoky Mountains National Park
First on our list is the enchanting Great Smoky Mountains National Park. The Great Smoky Mountains National Park, straddling the border between North Carolina and Tennessee, is an exquisite gem within the American National Park System. Renowned for its diversity of plant and animal life, it offers a wondrous journey into the wild heart of the Southern Appalachian Mountains.
Encompassing over half a million acres, this ruggedly beautiful park is home to a wealth of natural treasures. Its most defining characteristic is the smoky haze that gives the mountains their name, the result of natural processes that involve a combination of moisture and organic compounds released by plants.
The park's biodiversity is astonishing, sheltering more than 1,500 types of flowering plants, making it a worldwide hotspot for temperate zone deciduous forest flora. Black bears, deer, and elk are common sights, while the rivers teem with various species of trout, creating an idyllic setting for wildlife enthusiasts.
The Great Smoky Mountains National Park is also known for its cultural heritage. It houses remnants of the Southern Appalachian mountain culture, including historical structures like log cabins, churches, and grist mills that offer glimpses into the lives of the people who once called these mountains home. The park's historical preservation efforts are a testament to its commitment not only to nature but also to human history.
Attracting millions of visitors annually, the park provides a wealth of recreational activities, from hiking along its 800-plus miles of trails, to fishing, camping, and picnicking. The park's most visited area, Cades Cove, offers a scenic loop road providing breathtaking views of the surrounding landscape and abundant wildlife.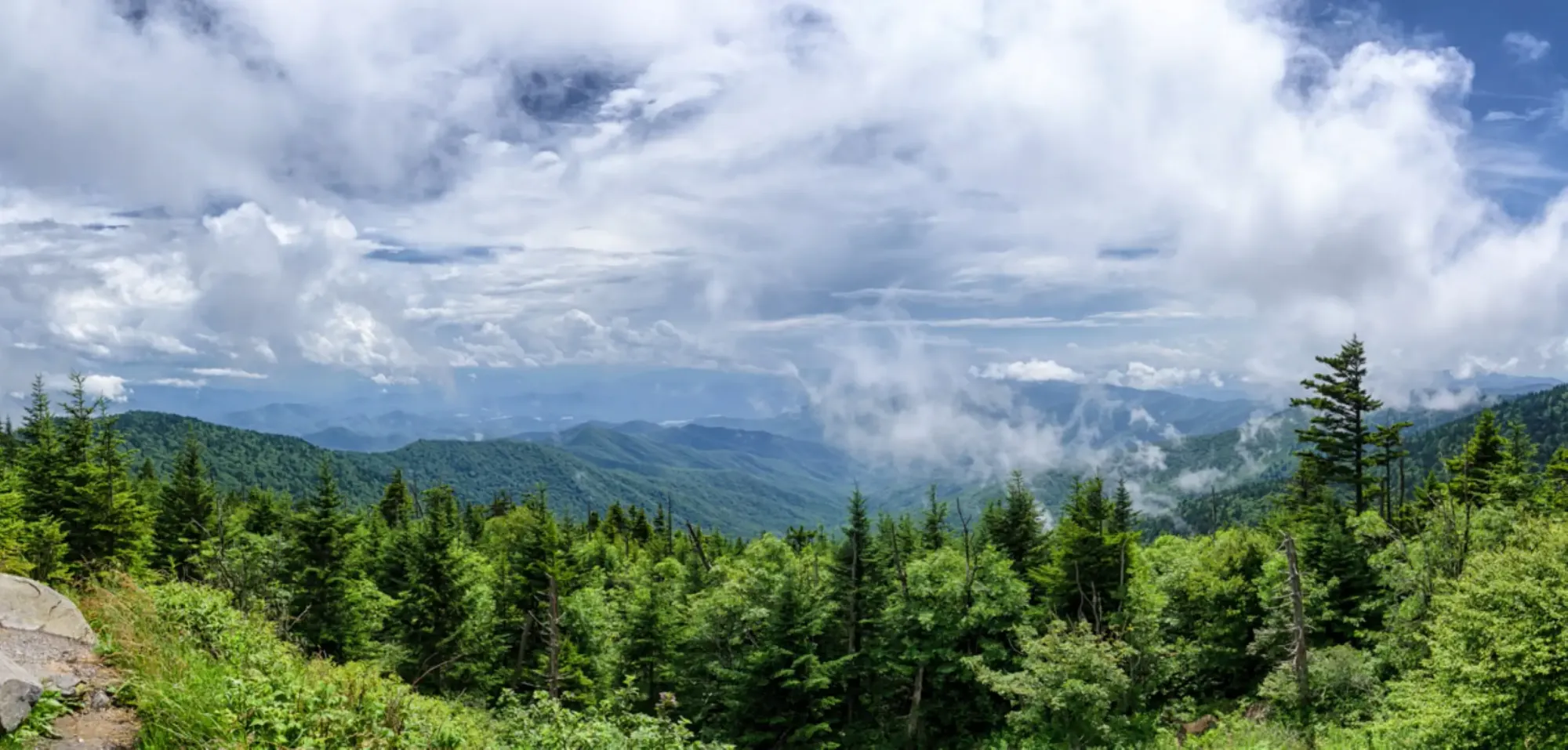 Wagonmaster Adventure Ranch and Gem Mine
For those with a penchant for discovery and a love for shiny stones, the Wagonmaster Adventure Ranch and Gem Mine is a must-visit. Here, you can try your hand at gem mining, reminiscent of the old gold-rush days. With bags of mining rough purchased on-site, you can sift through the dirt and find treasures like amethysts, rubies, and even emeralds. Don't forget to take a ride on their off-road mini-golf adventure while you're there. This place is a real hit with the kids!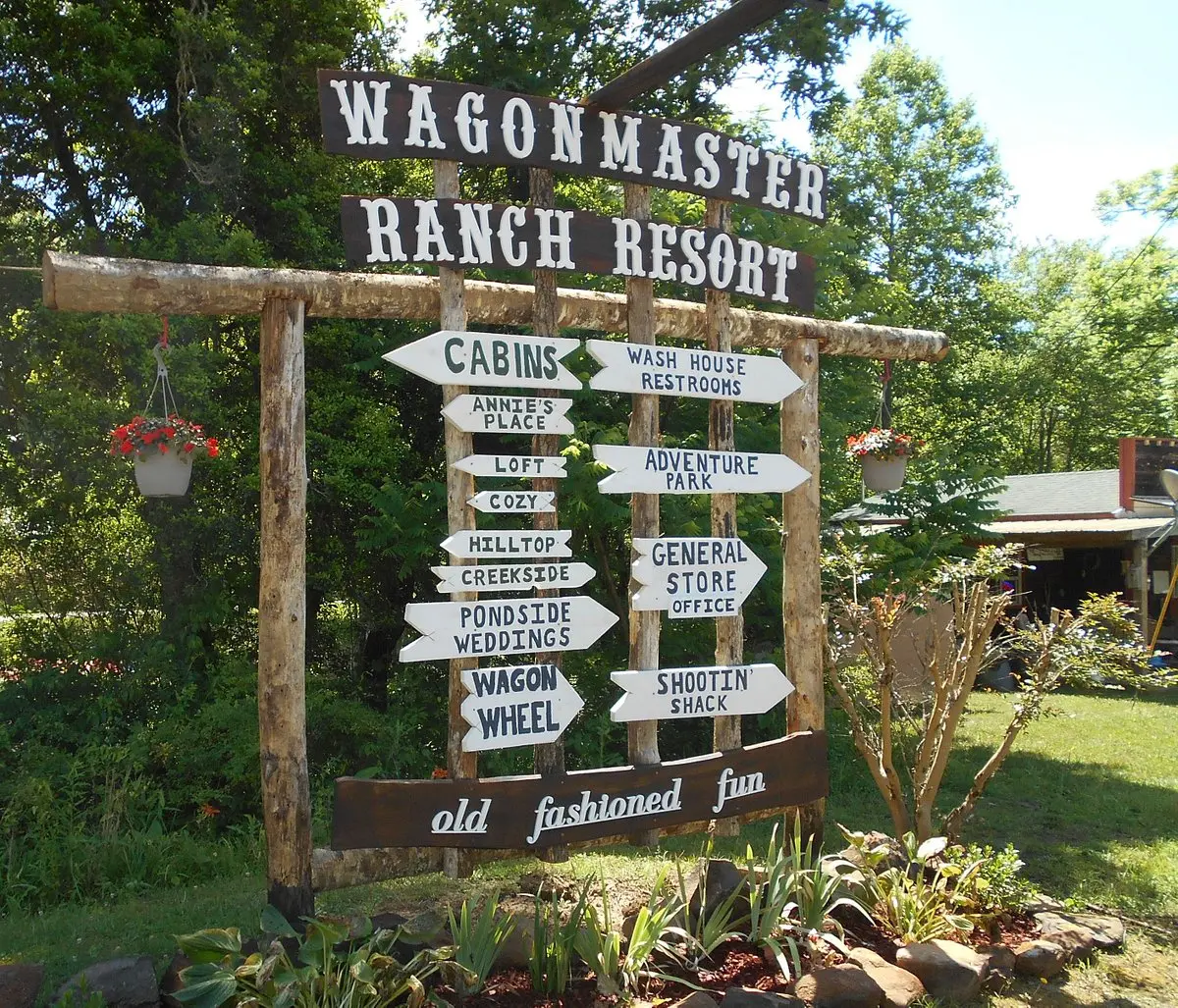 Nottely River Valley Vineyards
Next, indulge your senses at the Nottely River Valley Vineyards. This family-owned boutique vineyard and winery offers a delightful selection of locally crafted wines. Their tastings, set against the backdrop of scenic mountain views, are an excellent way to familiarize yourself with North Carolina's burgeoning wine culture. Visit during autumn for the added bonus of the stunning fall colors enveloping the vineyards.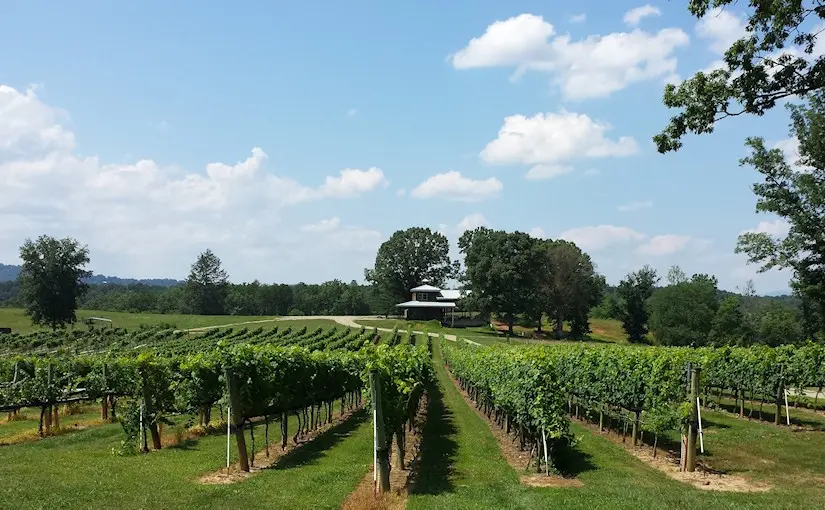 Harrah's Cherokee River Valley Casino
Feeling lucky? Then why not try your hand at Harrah's Cherokee Valley River Casino & Hotel? Nestled in the heart of Cherokee County, North Carolina, is a captivating city spot for both locals and tourists alike, Harrah's Cherokee Valley River Casino. The casino is an anchor of entertainment in the historic town of Murphy, NC, offering visitors a unique blend of thrilling gaming experiences and cultural immersion.
As you step into Harrah's Cherokee Valley River Casino, you're greeted with an electric atmosphere that embodies the spirit of the region. The casino is much more than just a place to test your luck; it serves as a portal to Cherokee County's rich heritage. On display throughout the casino, artifacts and artwork commemorate the historical significance of the Cherokee community, intertwining the exhilarating atmosphere of the casino with a respect for the land's ancestral roots.
The casino offers an extensive array of games including blackjack, roulette, craps, and an impressive array of slot machines and card tables, providing visitors with countless hours of entertainment. Patrons will appreciate the casino's dedication to customer satisfaction, with a highly trained staff to ensure an enjoyable and seamless gaming experience.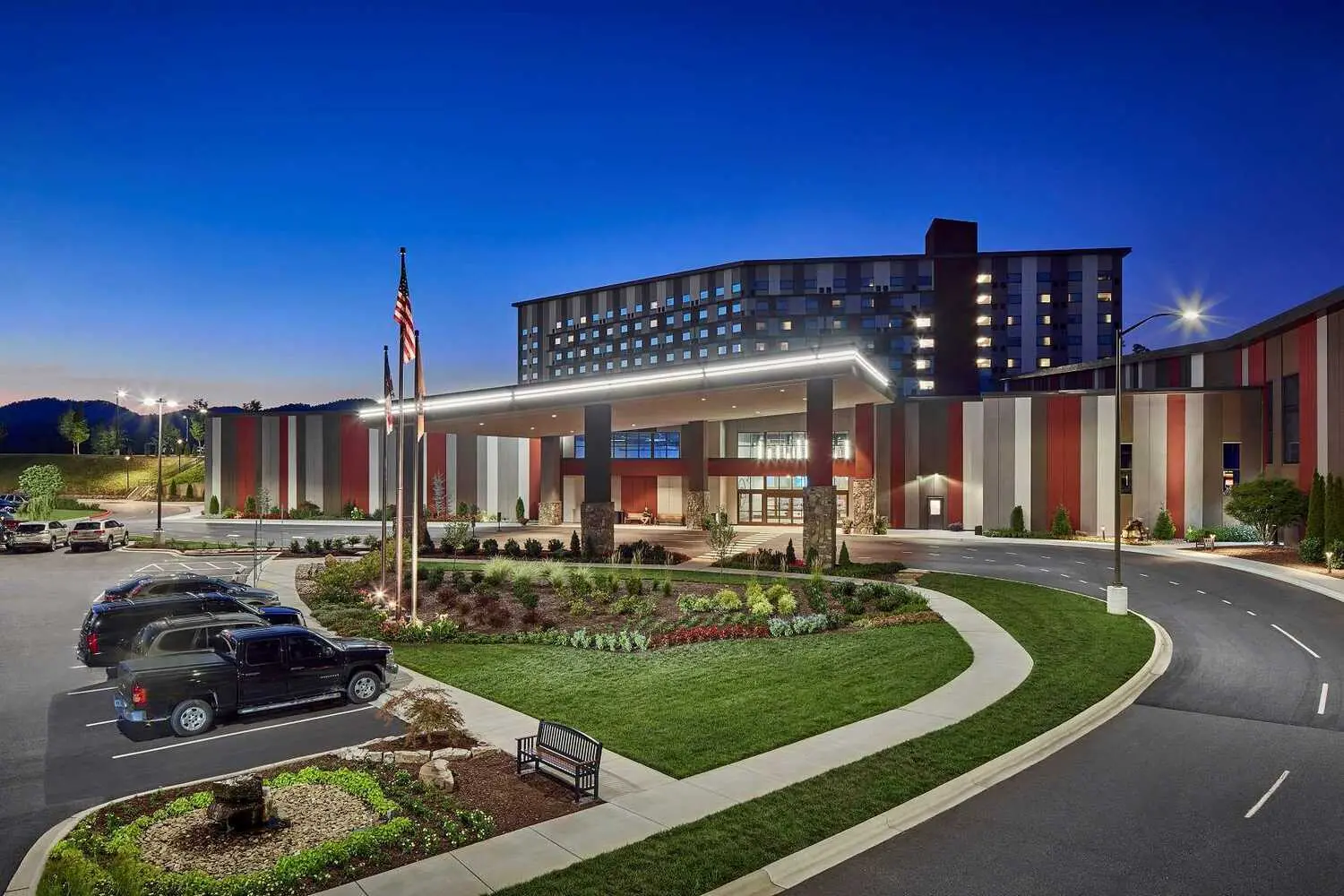 Fields of the Wood Bible Park Tours and Activities
For a truly unique experience, visit the Fields of the Wood Bible Park. Fields of the Wood Bible Park, located in the charming town of Murphy, NC, is a notable destination in the United States for those seeking an educational, inspiring, and enjoyable time. This religious-themed park offers a unique range of tours and activities, making it a popular choice for families and groups.
One of the key attractions is the park's life-sized replica of the Ten Commandments, etched into two large stone tablets. Visitors have the opportunity to ascend Prayer Mountain for a panoramic view of the lush North Carolina landscape. Don't forget to pack a picnic lunch to enjoy in one of the park's serene picnic areas after your hike - it's the perfect setting to unwind and enjoy the surroundings.
The park's baptismal pool is another major draw, providing a spiritual experience like no other. Those interested in the rituals of Christianity can take part in a symbolic baptism ceremony or watch others as they embark on their spiritual journey.
Visitors to Fields of the Wood can look forward to a fun time exploring the various monuments and interpretive exhibits around the park. Children, especially, will enjoy the interactive nature of many of the displays.
Lastly, no visit would be complete without stopping by the gift shop. This treasure trove offers an array of souvenirs and religious mementos that are sure to serve as reminders of your visit. From beautifully crafted jewelry and collectible dolls to inspirational literature, there is something for everyone.
Whether you're a devout Christian or just interested in learning about this aspect of American religious history, a visit to Fields of the Wood Bible Park guarantees an enjoyable time. With its fascinating blend of education and recreation, it is a destination that truly offers a unique experience.
Remember, Fields of the Wood Bible Park isn't just a place to visit; it's a place to experience.
Apalachia Lake Tours
Finally, we recommend you spend a peaceful afternoon on an Apalachia Lake Tour. This beautiful and largely undeveloped lake is a hidden gem for those who love water activities. Explore the lake on a pontoon boat, enjoy fishing, or simply bask in the serenity of the surrounding wilderness. Don't forget to pack your camera for the exceptional photo opportunities!
There you have it – a glimpse into the enchanting world of Murphy, North Carolina. With so much to offer, this picturesque mountain town promises a visit filled with unforgettable experiences, captivating every type of traveler, from the adrenaline junkie to the peace-seeker. Pack your bags and brace yourself for a true Appalachian adventure in Murphy!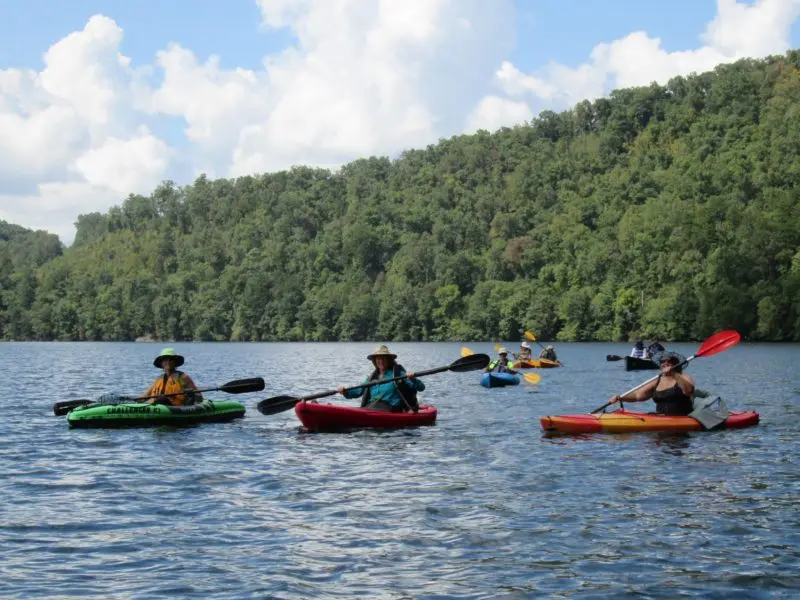 Hiwassee Lake Tours
No trip to Murphy, North Carolina, would be complete without a tour of the mesmerizing Hiwassee Lake. This sprawling body of water is an oasis for boating, fishing, and water sports enthusiasts. Go on a leisurely boat tour, enjoy the picturesque setting with the Smoky Mountains as the backdrop, or simply set up a picnic on the shoreline to appreciate the lake's tranquil beauty. For fishing enthusiasts, the lake offers a variety of species including bass, bluegill, and catfish.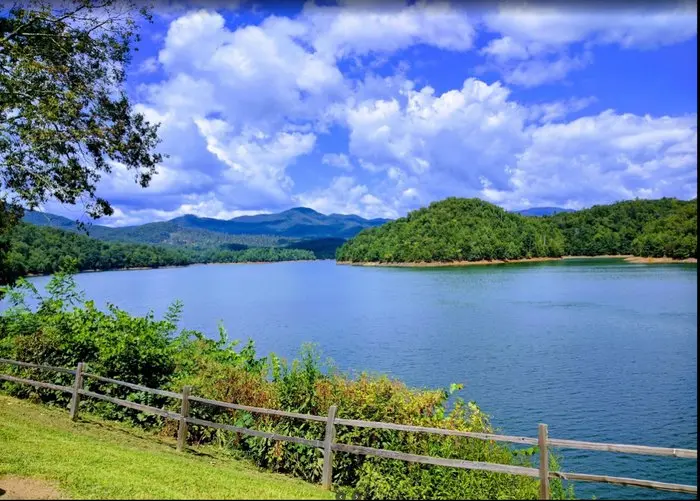 Marketplace Antiques
Nestled in the heart of the rustic hills of North Carolina, Marketplace Antiques in Murphy, NC is a destination for antique enthusiasts, where history comes to life. This unique destination captures the essence of a rural lifestyle and pays homage to a bygone era through its vast collection of antique pieces, each carrying a story of its own.
At Marketplace Antiques, antique shopping isn't just a casual activity but an immersive journey into the past. The quaint establishment is filled with relics of a time gone by, offering a rich selection of items that cater to various tastes and interests. The shop's inviting ambiance is accented by the enchanting scent of aged wood and metal, instantly transporting visitors back to simpler times.
Here, seasoned collectors and curious newcomers alike can find an extensive assortment of furniture, vintage clothing, rare books, and various other coveted collectibles. The friendly and knowledgeable staff provide insightful information, assisting visitors in understanding the history and value of the unique treasures found within.
Visiting the antique shops in Murphy, NC, particularly Marketplace Antiques, is akin to taking a step back in time. The rural lifestyle is evident in the tranquil surroundings, providing a peaceful retreat away from the hustle and bustle of urban life. Browsing through aisles of beautifully preserved heirlooms offers a unique experience, giving a profound sense of connectivity with the past.
In conclusion, Marketplace Antiques is more than just a place for antique shopping. It is a testament to the charm of the rural lifestyle and a treasure trove of history waiting to be explored. Each visit promises an enchanting journey through time, making it a must-visit destination for antique lovers and history buffs alike. So, whether you're on the hunt for a unique antique or simply yearning for a quiet rural retreat, Marketplace Antiques in Murphy, NC awaits your arrival.
Skate at York Skating Rink
Looking for a fun-filled activity? York Skating Rink is the perfect destination for both families and groups of friends. This classic, family-owned rink offers public skating sessions, private parties, and even skating lessons for beginners. It's a fantastic way to spend an afternoon or evening, spinning and gliding to the music under colorful lights.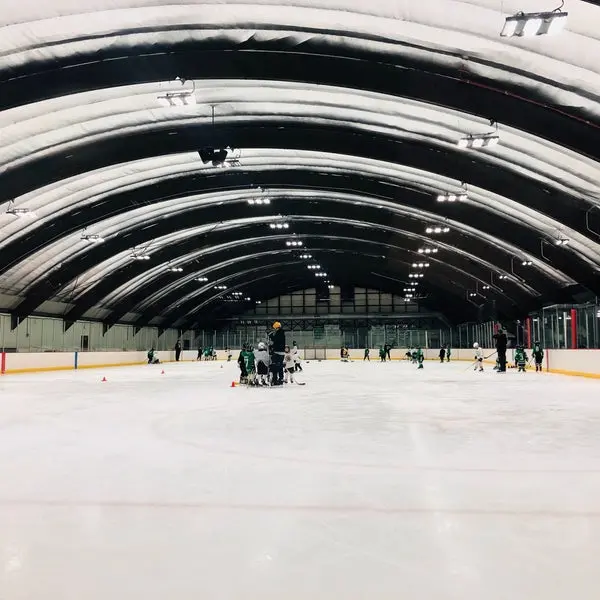 Hanging Dog Recreation Area Tours and Activities
Adventure awaits at the Hanging Dog Recreation Area, a hotspot for outdoor activities. Explore the rugged beauty of the area through numerous hiking trails or bike routes, or take advantage of the Hiwassee Lake access for boating and fishing. The campground provides an ideal base for an overnight stay, offering a full immersion in the charm of this lush green escape.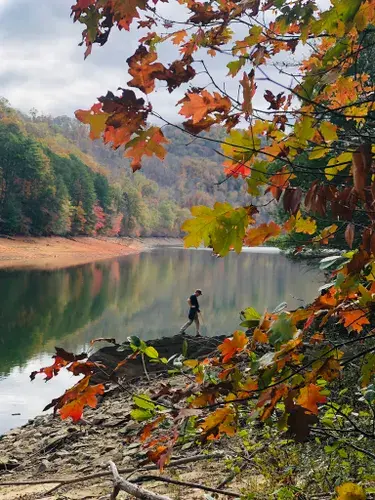 Murphy's Chophouse
Established on Valley River Avenue, Murphy's Chophouse is a gastronomic oasis that elegantly marries sophistication with a relaxed atmosphere. Known for its sublime steaks and seafood, it's a local culinary favorite that never fails to impress.
The Chophouse's crown jewel is their succulent filet mignon, exquisitely tender and cooked to perfection, each mouthful is a symphony of flavor that is an ode to classic American steakhouse cuisine. Their crab cakes, another signature dish, are a delightful combination of finely selected crab meat, herbs, and spices, offering an explosion of taste with each bite. Each serving is the result of meticulous preparation and exceptional culinary skill, demonstrating the pride Murphy's Chophouse takes in every dish they create.
However, Murphy's Chophouse is not just about the food; the ambience plays a significant role in crafting its charm. The rustic picnic tables provide a casual yet inviting setting, making patrons feel at home while they savor their meal.
The beverage offerings are no less impressive. The ginger ale, a must-try, is the perfect refreshment, offering a tantalizing balance of sweet and spicy notes that perfectly complements the robust flavors of the entrees.
So, if you find yourself on Valley River Avenue, make a stop at Murphy's Chophouse – a place where great food, delightful drinks, and a friendly atmosphere come together to create an unforgettable dining experience.
Charter of Freedom Monument
The Charter of Freedom Monument, situated in the picturesque town of Murphy, North Carolina, serves as a lasting testament to the core principles of American democracy. The monument pays homage to the three most fundamental documents in the history of the United States: The Declaration of Independence, the U.S. Constitution, and the Bill of Rights.
Standing prominently, the monument embodies the spirit of liberty, articulating the essence of the American journey for freedom, justice, and human rights. The artistry on the monument is intricate, drawing on patriotic themes and highlighting the enduring relevance of these vital documents.
The serene surroundings of the monument enhance its majesty, encouraging visitors to reflect on the sacrifices made and challenges faced by those who fought for American independence. The Charter of Freedom Monument, far from being just a physical structure, serves as an educational touchpoint, helping visitors of all ages understand the history and principles of the nation.
Community events and educational programs often take place at the monument, fostering a sense of unity and an appreciation for the foundations of American democracy. The Charter of Freedom Monument in Murphy is a significant landmark, not just for North Carolina, but for the whole country, symbolizing an enduring commitment to the democratic values and freedom.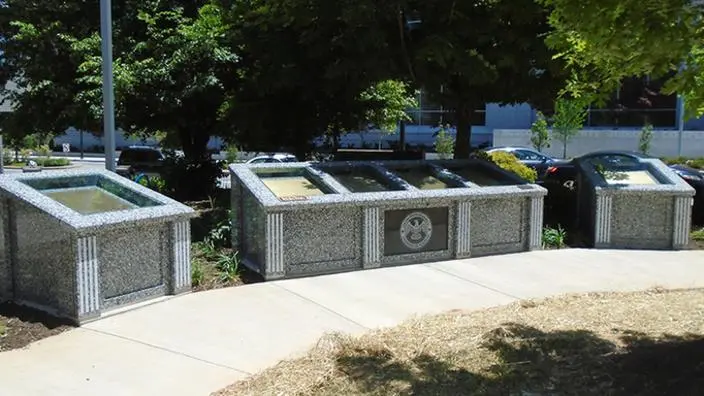 Hiwassee Dam
Among the towering peaks of the Smoky Mountains stands the awe-inspiring Hiwassee Dam. This hydroelectric structure is not just a marvel of engineering but also a gateway to breathtaking views of the surrounding landscapes. Nearby, the waters of Hiwassee Lake glisten under the sunlight, providing picture-perfect moments for your travel album. There is always something intriguing about mountain views, and when in Hiwassee, you get to appreciate the beauty of nature from the bird-eye mountain view.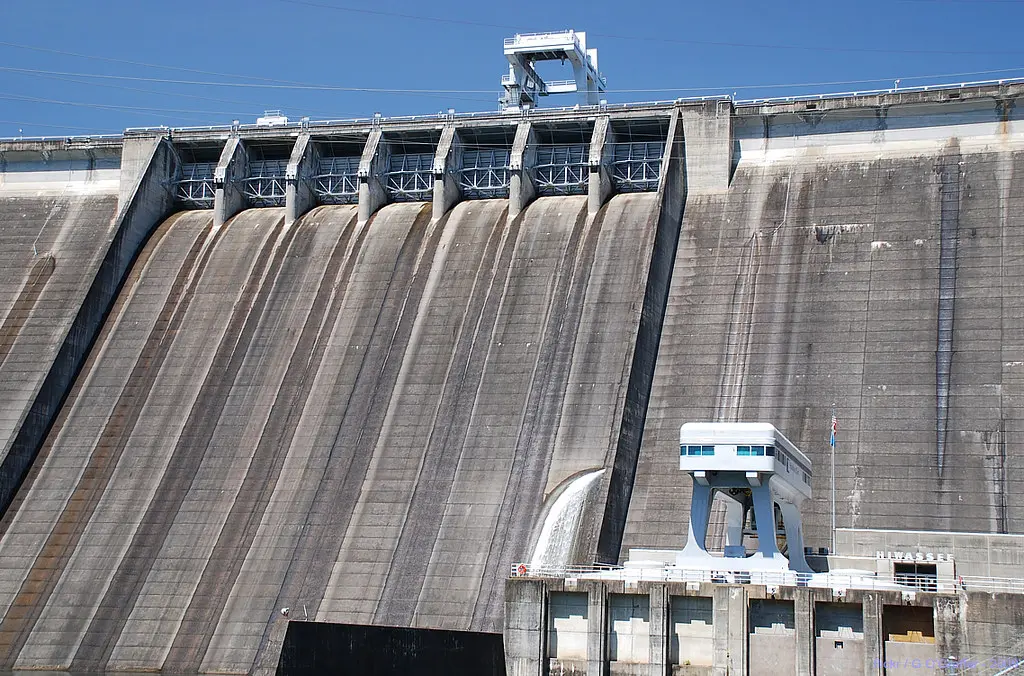 Two Crows Farm
Experience the rustic charm of Murphy at Two Crows Farm, a haven for animal lovers and nature enthusiasts. This family-run farm invites guests to connect with a variety of animals, including goats, chickens, and rabbits. Don't miss the chance to participate in their farm workshops where you can learn about sustainable living, gardening, and even and even the how to processing yarn.
But let's not forget the real stars of Two Crows Farm - the alpacas. This remarkable farm is known for being one of the premier alpaca farmers in the region, boasting a substantial herd of these unique creatures. The alpacas roam freely, adding an undeniable charm to the rolling landscapes of the farm. Visitors have a chance to get up close with these gentle animals, gaining an intimate understanding of their care and lifestyle.
Key to the farm's sustainable approach is their utilization of alpaca fleece. Known for its warmth and softness, alpaca fleece is an incredible renewable resource. The team at Two Crows Farm is dedicated to harnessing this resource in a humane and sustainable manner. The fleece is collected and processed on the farm, which provides a fascinating educational opportunity for visitors. One can witness the meticulous process of converting fleece into wool, which is then transformed into various textiles.
Adding to the uniqueness of Two Crows Farm is their Shaka Alpaca Farm division, a specialized several acre farm is dedicated solely to the nurturing and breeding of alpacas. The Shaka Alpaca Farm's exceptional breeding program ensures the production of high-quality alpaca fleece, renowned in the textile industry for its softness, durability, and warmth.
Whether you're an animal lover, a farming enthusiast, or a textile aficionado, Two Crows Farm offers a unique insight into the world of alpaca farming. Come explore the beautiful landscape, learn about the alpaca's care, witness the transformation of alpaca fleece into valuable product, and immerse yourself in the rewarding experience that is Two Crows Farm in Murphy, NC.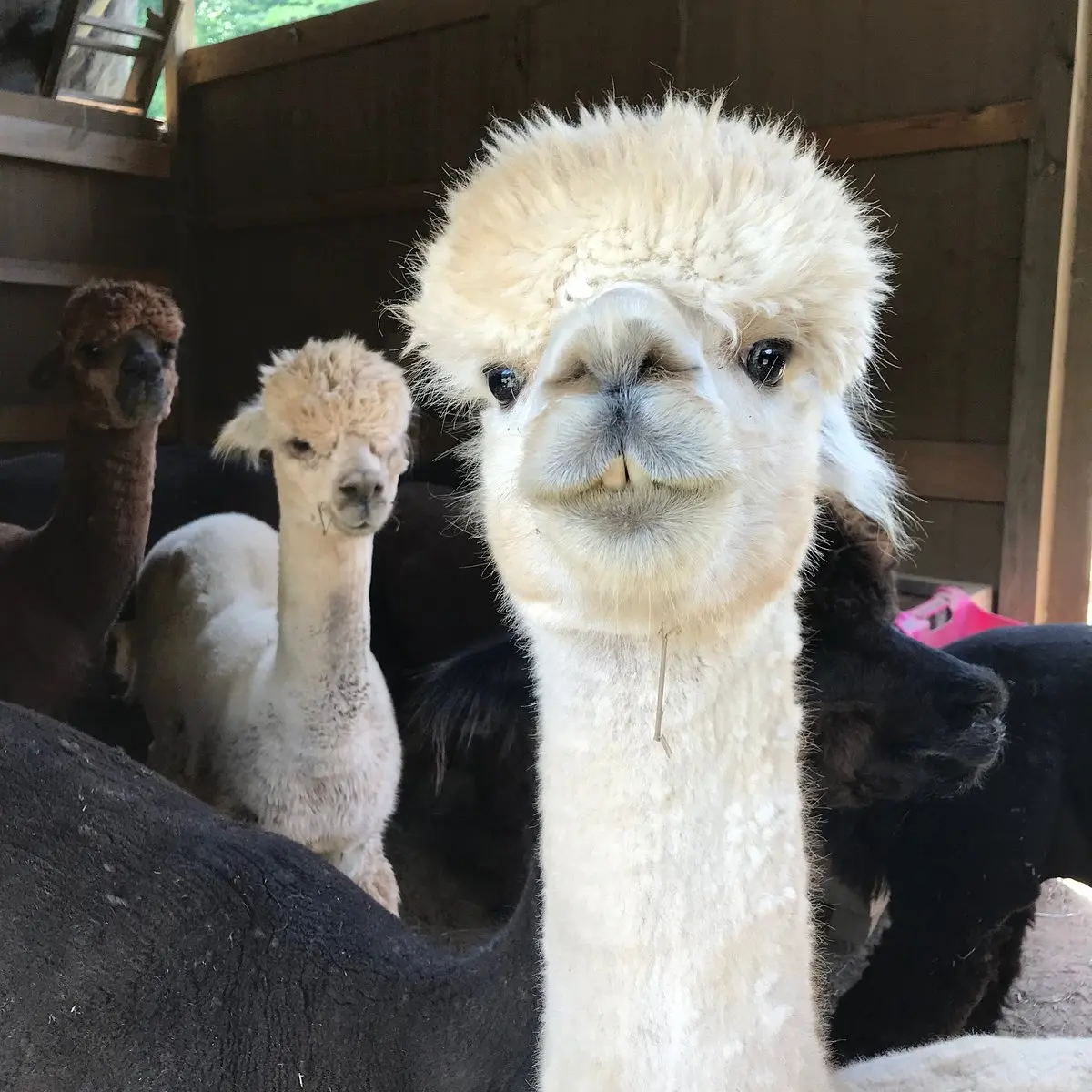 Bistro 29
Bistro 29, nestled in the heart of Historic Downtown Murphy in western North Carolina, has made its mark as a stellar bar and restaurant. The interior boasts an inviting ambience, blending contemporary decor, soothing lighting, and soft hues. The walls are adorned with distinctive pieces of art, contributing to a tranquil yet stylish setting.
At the helm in the kitchen is Chef Shawn Johnson. His inventive menu is the result of a flavorful fusion of culinary traditions. Drawing inspiration from Latin, Asian, American, and European cuisines, he concocts dishes that tantalize the palate with their diverse aromas and tastes.
Their extensive bar is a crowd-puller, particularly lauded for its delectable cocktails. A must-try is their signature Basil Cucumber Martini - the perfect wind-down drink after exploring the locale.
With a friendly atmosphere, exceptional food and beverage offerings, Bistro 29 stands out for its warm and affable staff. The seamless service complements the relaxed environment they cultivate.
A trip to Bistro 29 promises to be a fun-filled family outing and a highlight of any visit to Murphy.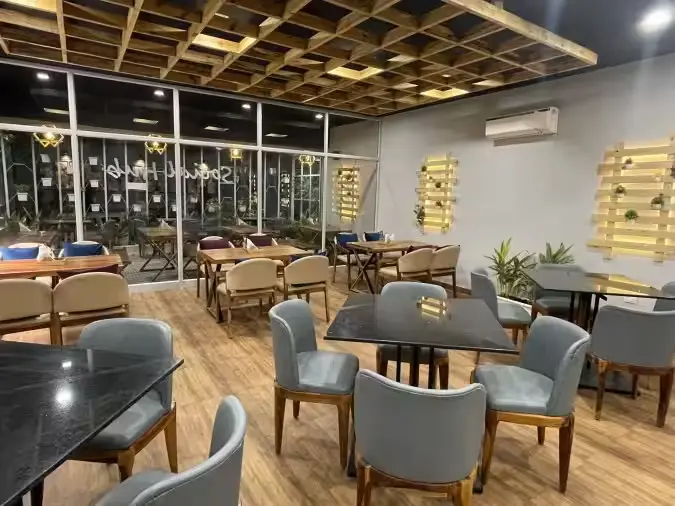 Nantahala US Forest Service Campground
Nestled amidst the majestic scenery of North Carolina, the Nantahala U.S. Forest Service Campground serves as an enchanting haven for all outdoor enthusiasts. Offering an expansive wilderness of breathtaking beauty, it truly is a gem nestled within the lush forest.
Upon arrival at the Nantahala campground, you are welcomed by a vibrant expanse of golden yellow leaves that dance with the wind, painting a stunning spectacle of nature's palette. As rays of sunlight stream through the leafy canopy overhead, they spotlight the forest floor, highlighting intricate details of the foliage, and making the leaves glow with an almost magical radiance.
The campground itself provides an array of outdoor experiences, from simple tent camping to more sophisticated cabin accommodations. All sites are thoughtfully positioned to maximize privacy, while maintaining close proximity to the mesmerizing backdrop of the forest.
A myriad of nature trails crisscross the expanse of the campground, inviting guests to embark on their own adventures amidst the woodland wonder. Whether you are an experienced hiker or a novice nature-lover, these trails offer a variety of experiences to suit every interest. Meandering through the dense woodland, these trails lead to awe-inspiring vistas and hidden corners of the forest, allowing one to fully immerse oneself in the serene beauty of the wilderness.
Perhaps the most striking feature of the Nantahala U.S. Forest Service Campground is the breathtaking scenery it offers. From towering ancient trees to crystal-clear streams, every facet of this sanctuary evokes a sense of wonder and tranquility. Gazing upon the forest from a mountaintop or relaxing by a gently babbling brook, one can't help but feel a deep connection with nature, providing a refreshing respite from the hustle and bustle of modern life.
Indeed, the Nantahala U.S. Forest Service Campground is more than just a camping site; it is a celebration of the great outdoors, offering guests an unforgettable journey into the heart of the wild. A stay here is an exploration of nature's beauty, a symphony of sights, sounds, and experiences that leave an indelible imprint on the soul.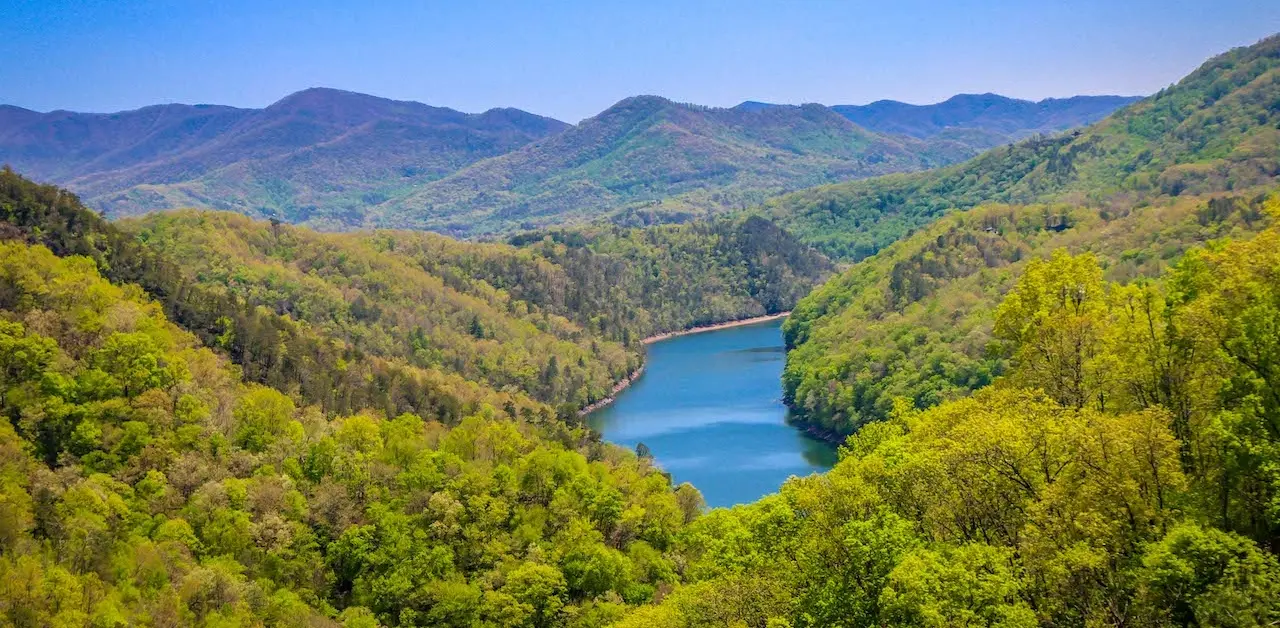 Cherokee County Historical Museum
Nestled in the heart of the city on Peachtree St, Murphy, the Cherokee County Museum is a vibrant city spot that blends local history with enjoyable activities for visitors of all ages. It's an ideal destination that boasts a host of family fun activities to ensure every member of the group has an unforgettable experience.
As you step through the doors of the Cherokee County Museum, you are warmly greeted by a vast collection of artifacts and exhibits representing the county's rich Cherokee history. Its extensive array of exhibits is a testament to its role as a cultural treasure trove, providing a unique opportunity for both local residents and tourists to delve into the past.
This lively city spot is not just a static exhibition of the past but offers a gamut of enjoyable activities to engage in. The museum frequently organizes interactive workshops, hands-on experiences, and educational programs that make history come alive for its visitors, especially the young ones. It's a fascinating and educational venture that combines enjoyment and learning.
The driving experience to the Cherokee County Museum is as inviting as the destination itself. Located in the charming city of Murphy, the scenic route provides a preview of the rich, local culture and picturesque landscapes that are characteristic of the region. The journey is as much a part of the adventure as the museum visit itself and many of the museum's items were donated by Louise Kilgore.
No family trip to Murphy would be complete without a visit to the Cherokee County Museum. It offers a unique blend of education and entertainment, making it a must-visit destination for those seeking a family-friendly city spot with a wealth of enjoyable activities. Immerse yourself in the rich history and culture, create unforgettable memories, and leave with a newfound appreciation for the area's Cherokee heritage.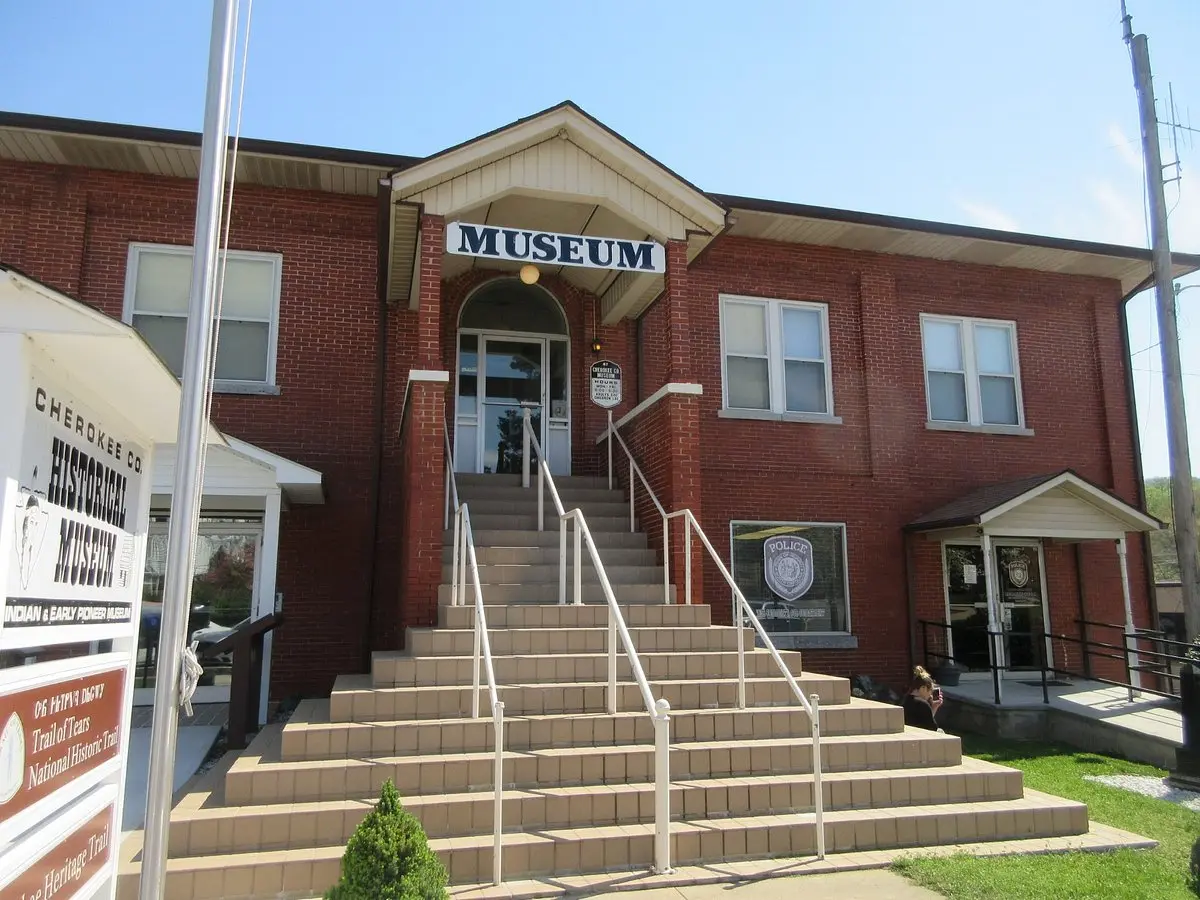 Deckers Flea Market
If you enjoy the thrill of the hunt, then Deckers Flea Market is your go-to destination. This bustling market is a treasure trove of antiques, local crafts, vintage collectibles, and more. Spend a day sifting through the stalls, and you might just leave with a unique keepsake of your trip to Murphy.
Murphy River Walk
The Murphy River Walk, situated in the quaint town of Murphy, NC, is an absolute delight for nature enthusiasts. This serene trail, curving along the calm Murphy River, is a perfect destination for a fulfilling day trip. It takes you on a picturesque journey through the majestic landscapes of the Appalachian Mountains and the peaceful riverside.
Nestled in the heart of the mountains, the town of Murphy, NC itself is a charming blend of natural beauty, culture, and history. It's a place where you feel time slows down, allowing you to fully immerse yourself in the experience. A day trip here would be incomplete without traversing the Murphy River Walk, a stunning three-mile trail that forms a loop around the river valley.
Accessed from River Valley Avenue, the Murphy River Walk is an inviting path suitable for all ages. With a well-maintained track, it offers gentle terrains and moderate inclines, making it a great choice for beginners and seasoned hikers alike. Don't forget your comfortable shoes for this adventure, as you'll be tempted to wander off and explore every nook and cranny.
As you journey along the Murphy River, you'll be treated to a diverse array of flora and fauna. Birdwatchers can enjoy spotting local species, while botany enthusiasts will love identifying the various trees and plants lining the path. The serene sound of flowing water complements the scenery, offering a tranquil environment to relax and rejuvenate.
One of the highlights of this day trip is waterfall hiking. The trail features several smaller waterfalls that make for excellent photo opportunities. The mesmerizing sight of water cascading down the rocks under the canopy of lush green trees is an experience to behold.
All in all, the Murphy River Walk offers a fun time for the whole family. It's a place where you can appreciate the beauty of nature while enjoying an invigorating walk or hike. Whether you're in Murphy, NC for a short visit or an extended stay, make sure to add the Murphy River Walk to your itinerary.
Fires Creek Recreation Area
Last, but certainly not least, make your way to the Fires Creek Recreation Area. This wilderness area is a paradise for hikers, boasting several trails that pass through verdant forests, alongside pristine streams, and offer panoramic views of the Smoky Mountains. The Leatherwood Falls trail is particularly popular, leading to a stunning waterfall that's perfect for a refreshing dip on a warm day.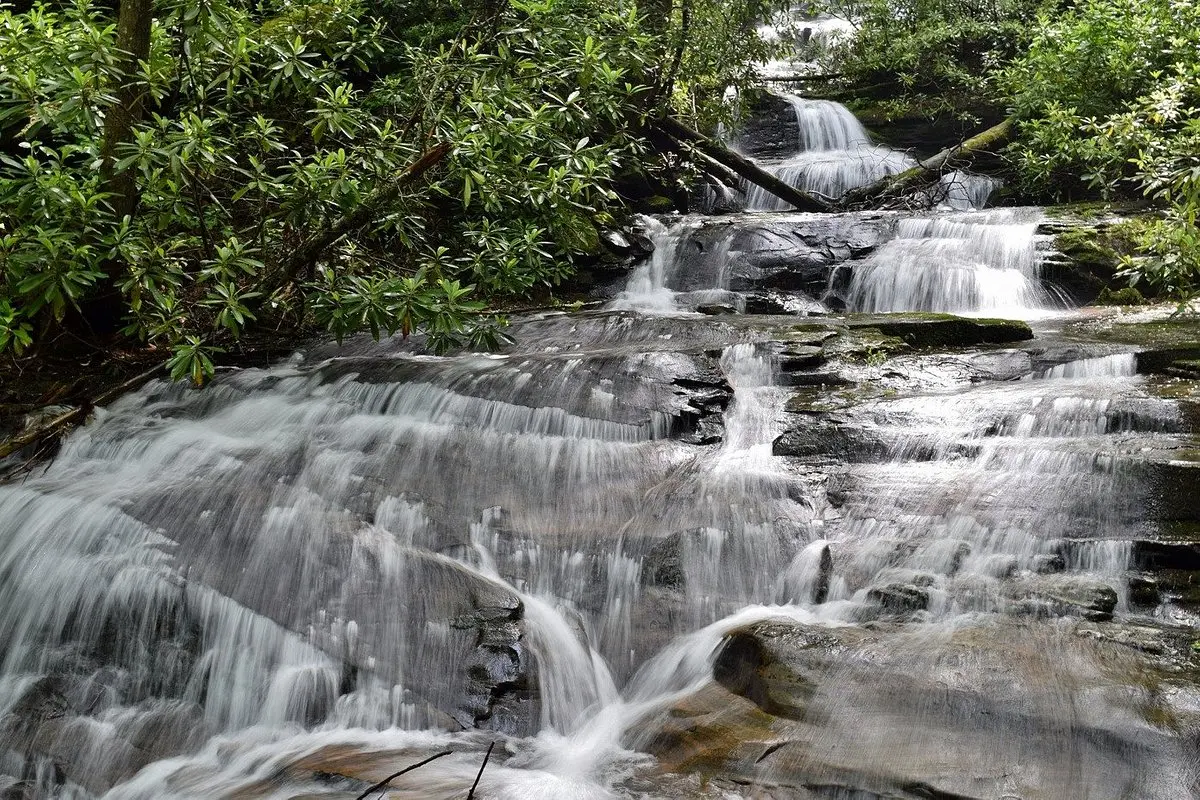 Final Thoughts
In the heart of the Appalachian Mountains, Murphy, North Carolina unfolds like an open book of thrilling adventures, serene retreats, and intriguing discoveries. From the rolling waves of Hiwassee Lake to the buzzing atmosphere of Deckers Flea Market, and the peaceful beauty of Two Crows Farm, Murphy offers a bouquet of diverse experiences that touch every traveler's heart. It is a place where memories are waiting to be made, and breathtaking vistas beckon from every corner. So, why wait? Murphy, North Carolina is ready to welcome you into its arms!
Frequently Asked Questions about Murphy, North Carolina
What is the best time to visit Murphy, North Carolina?
While Murphy offers year-round attractions, the most popular times to visit are spring through fall (April to October). During these months, the weather is pleasant and perfect for outdoor activities.
Are there family-friendly activities in Murphy?
Absolutely! With places like the Wagonmaster Adventure Ranch and Gem Mine, York Skating Rink, and Two Crows Farm, there's plenty for families to do and enjoy in Murphy.
Can I go boating or fishing in Murphy?
Yes, you can! Both Hiwassee Lake and Apalachia Lake offer excellent opportunities for boating and fishing. The Hanging Dog Recreation Area also provides access to Hiwassee Lake for boating and fishing.
Are there camping facilities available in Murphy?
Yes, Murphy is a great destination for camping. The Hanging Dog Recreation Area and Fires Creek Recreation Area are two popular camping spots. It's always advisable to check ahead for availability and any camping regulations on the creek's website.
Can I buy locally-made goods or antiques in Murphy?
Certainly! Deckers Flea Market is an excellent place to find antiques, local crafts, and vintage collectibles. You may also find local goods at various shops in the town.
Is Murphy suitable for wine lovers?
Yes! The Nottely River Valley Vineyards is a local boutique vineyard and winery that offers wine tastings against the backdrop of beautiful mountain views.
What wildlife can I expect in the Great Smoky Mountains National Park?
The park is home to various wildlife, including black bears, elk, and over 200 species of birds. However, wildlife viewing is a matter of chance and patience. Always remember to observe animals from a distance and respect their habitat.
Are there any historical landmarks in Murphy?
The Fields of the Wood Bible Park and Hiwassee Dam are two notable landmarks. Additionally, downtown Murphy is dotted with historic buildings that provide a glimpse into the town's past.