20 Things to Do in Tysons Corner, VA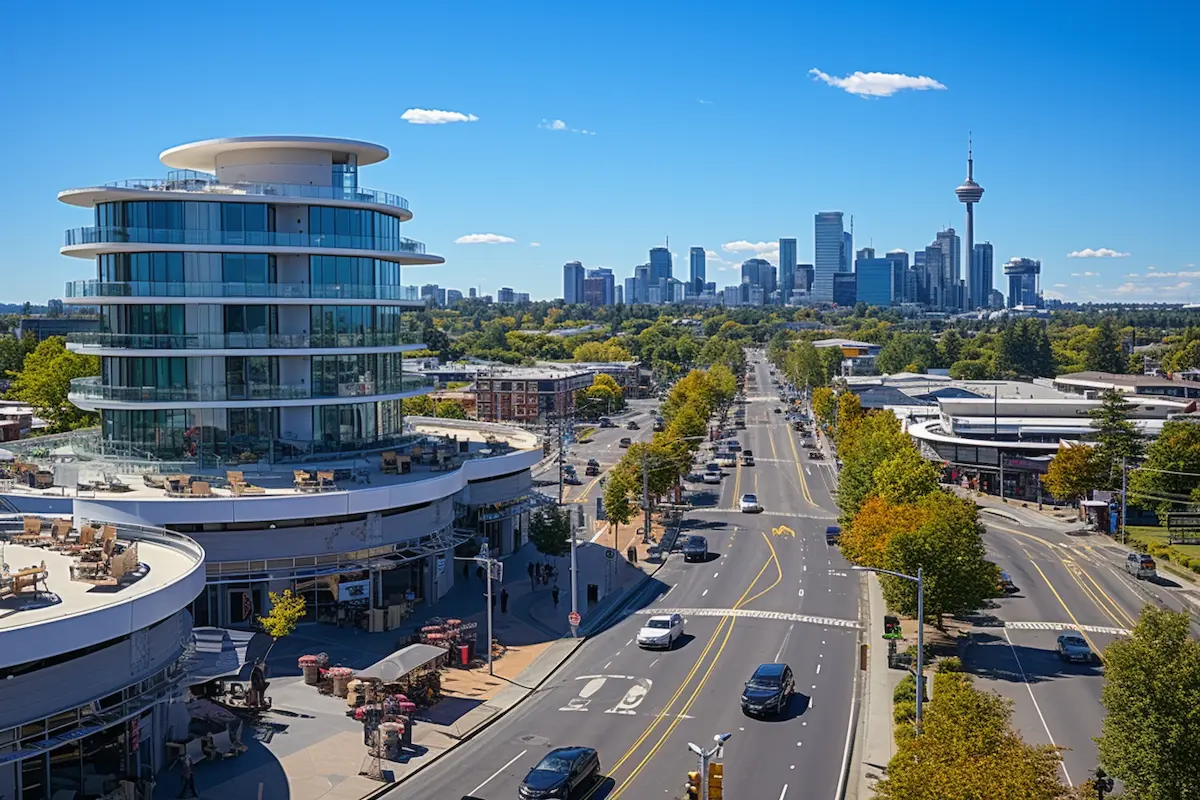 Best Things to Do in Tysons Corner, VA
Tysons Corner, Virginia, is a dynamic urban center known for its upscale shopping malls, high-end dining, and proximity to Washington, D.C. But the area offers so much more than just retail therapy and gastronomic delights. From scenic parks and historic memorials to cultural landmarks and family-friendly activities, Tysons Corner serves as a gateway to a diverse array of experiences that cater to all ages and interests. In this guide, we explore some of the must-visit spots that offer a blend of leisure, culture, and natural beauty.
Engage in Outdoor Activities at the Raglan Road Park
If you're looking for a serene escape in the bustling environment of Tysons Corner, Raglan Road Park is the place to go. Located in close proximity to the business district, this park is a little haven of green amidst urban sprawl. The area offers an array of outdoor activities for all age groups, making it perfect for family outings or solitary relaxation.
For fitness enthusiasts, there are well-paved jogging and walking trails winding through scenic greenery, providing a peaceful backdrop to your workout. The park also includes several playgrounds that are well-maintained, offering a fun and safe space for children to let out their energy. If you're interested in sports, you can enjoy a game of basketball or soccer at the well-equipped courts.
Picnic tables and barbecue grills are strategically placed around the park, making it an ideal location for a weekend barbecue or a casual outdoor lunch with friends and family. The gentle streams that run through the park add a tranquil atmosphere, excellent for those looking to engage in meditation or simply some downtime with a good book.
Raglan Road Park offers a perfect blend of natural beauty and amenities to ensure a fulfilling outdoor experience right in the heart of Tysons Corner. Whether you are a local or just visiting, the park is an excellent choice to unwind and enjoy some outdoor activities.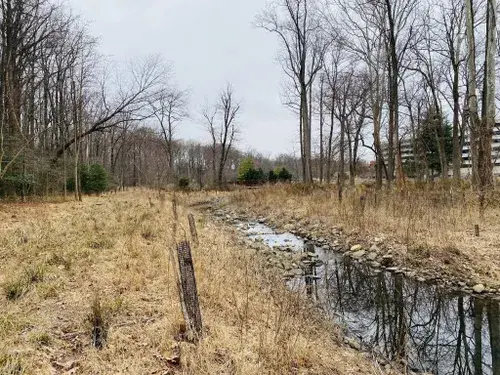 Shop at the Tysons Corner Center
Tysons Corner Center is not just a shopping mall; it's a mammoth complex that serves as a central hub for retail, dining, and entertainment in the Tysons Corner region. Being the largest shopping mall in the area, it spans more than 2.4 million square feet and hosts over 300 stores, including high-end brands like Louis Vuitton, Apple, and Nordstrom, along with a myriad of popular retailers like H&M, Zara, and Forever 21.
As soon as you step inside, the vast and elegant architecture immediately captivates your senses. Wide aisles, eye-catching displays, and an inviting ambiance make shopping here a delightful experience. The mall has multiple levels, each filled with a variety of stores catering to different tastes and needs—be it fashion, electronics, home decor, or cosmetics.
If shopping works up an appetite, Tysons Corner Center offers an array of dining options to satisfy your culinary cravings. From gourmet restaurants offering international cuisine to fast-food chains for a quick bite, there's something for everyone. For those looking to unwind, there are also several cafes where you can sip on a cup of coffee and enjoy some people-watching.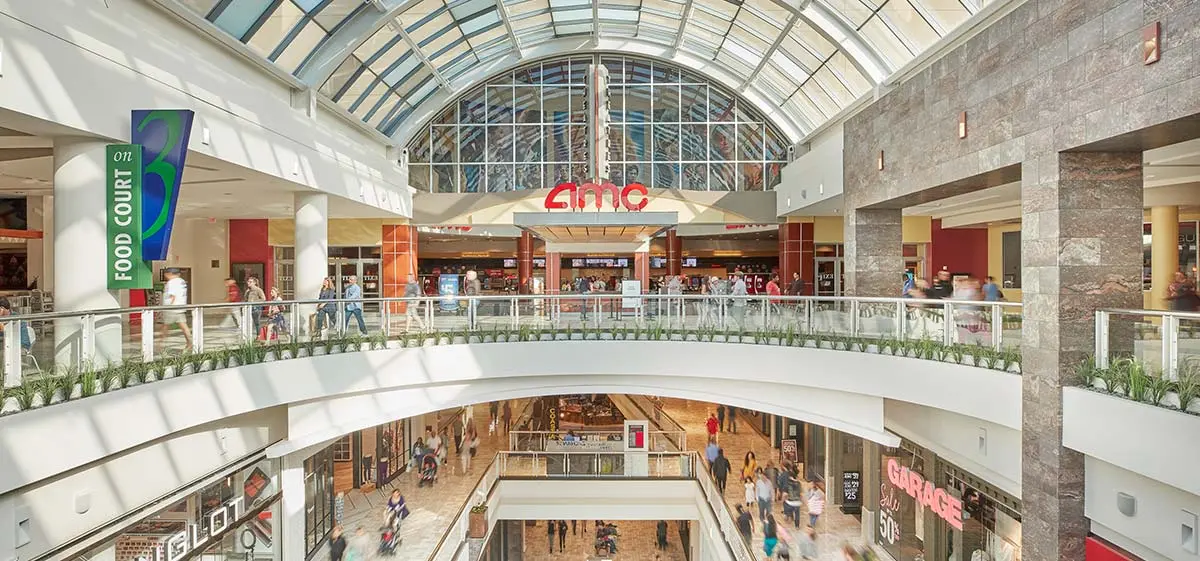 For entertainment, the mall features a modern cinema complex where you can catch the latest blockbusters. There are also frequent events like live music, fashion shows, and seasonal festivities that keep the atmosphere lively and engaging.
Hop on the Metro Rail
One of the most convenient ways to explore Tysons Corner and its surrounding areas is by utilizing the Washington Metro Rail system. With several stations serving the region, including the Tysons Corner Station and Greensboro Station, getting around has never been easier. The Metro Rail provides a quick and hassle-free mode of transportation, whether you're heading into Washington, D.C. for some sightseeing, or traveling within Tysons for business or leisure.
The Tysons Corner Metro Station is particularly useful as it is located just a short walk from the Tysons Corner Center, making it incredibly easy to combine a shopping trip with other adventures. The station is part of the Silver Line, which offers routes to key locations including Dulles International Airport, Reston, and downtown D.C. It's a stress-free way to navigate the area without worrying about parking or traffic.
For visitors, the Metro Rail is an excellent way to get a panoramic overview of what the region has to offer. You can hop on and off at various stops, each giving you access to a different neighborhood or attraction. It's also a great opportunity to mix with locals, grasp the vibe of the area, and even get some insider recommendations. Don't forget to purchase a SmarTrip card for an easier and more economical way to use the Metro services.
Watch Live Performances at the One Capital Hall
For those who enjoy the arts and live entertainment, One Capital Hall is a must-visit venue in Tysons Corner. This state-of-the-art facility offers a wide array of performances, ranging from concerts and musicals to comedy shows and ballets. Its location, close to several hotels and dining options, makes it easy to plan an entire evening around a performance.
The auditorium itself is a masterpiece of modern design, featuring exceptional acoustics and comfortable seating to ensure an enjoyable experience for all attendees. The stage is equipped with the latest technology, offering a versatile space that can adapt to different types of performances. Whether you're watching a classic play or attending a rock concert, the venue ensures a top-notch audio-visual experience.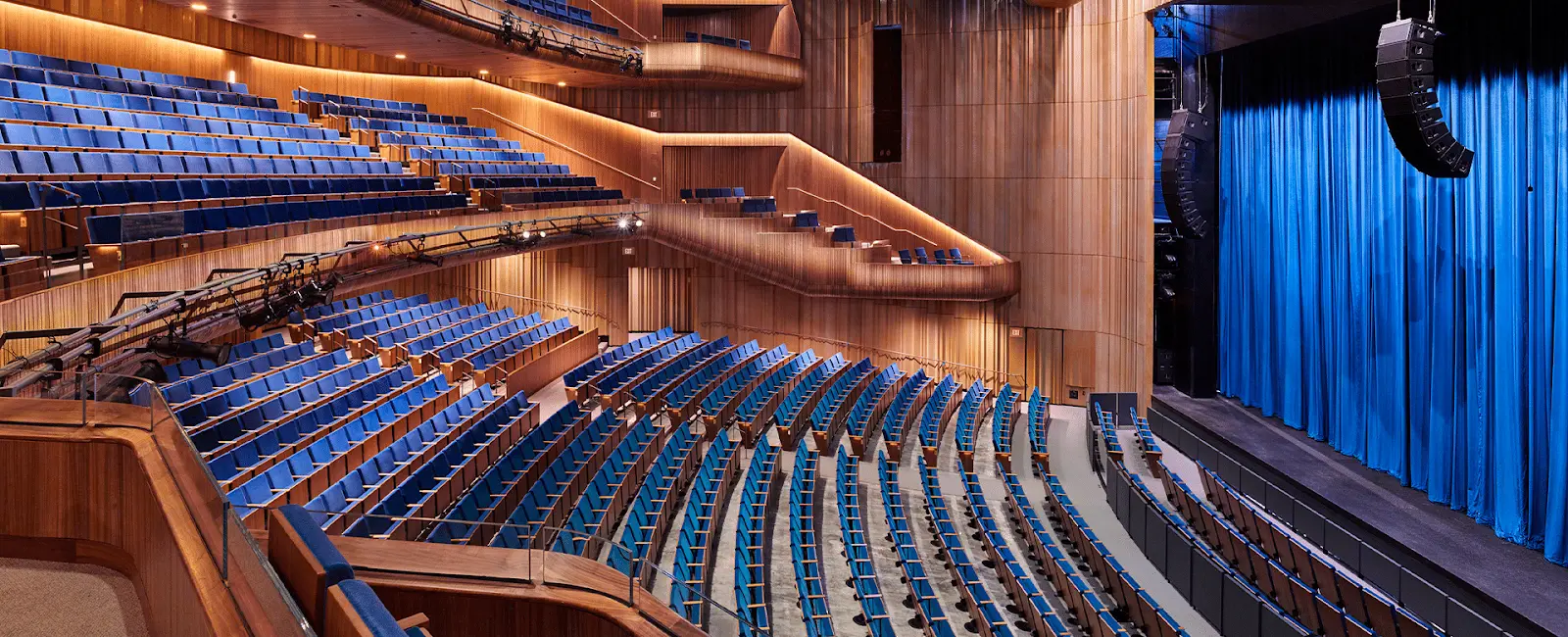 One of the highlights of One Capital Hall is its ever-changing lineup. The venue regularly hosts international as well as local artists, offering a diverse array of options to cater to a broad spectrum of interests. Its seasonal programming often includes special holiday performances and family-friendly shows, making it an inclusive space for entertainment.
Beyond the main hall, the venue offers refreshments and light snacks, allowing you to grab a quick bite before the show or during intermissions. Tickets can be purchased online or at the box office, and it's advisable to book in advance for popular shows to avoid disappointment.
Spoil Yourself at the Tysons Galleria
For those who seek luxury and exclusivity, Tysons Galleria is the go-to destination. Situated a stone's throw away from Tysons Corner Center, this high-end shopping mall is a haven for luxury shoppers and fashion aficionados. With its marble floors, skylights, and elegant architecture, the Galleria sets the stage for an unparalleled shopping experience.
The mall features an array of upscale retailers including Chanel, Gucci, and Neiman Marcus, among others. Whether you're on the hunt for designer fashion, exquisite jewelry, or luxury home goods, you'll find it here. The Galleria also offers bespoke services like personal shoppers and stylist consultations, elevating your shopping experience to the next level.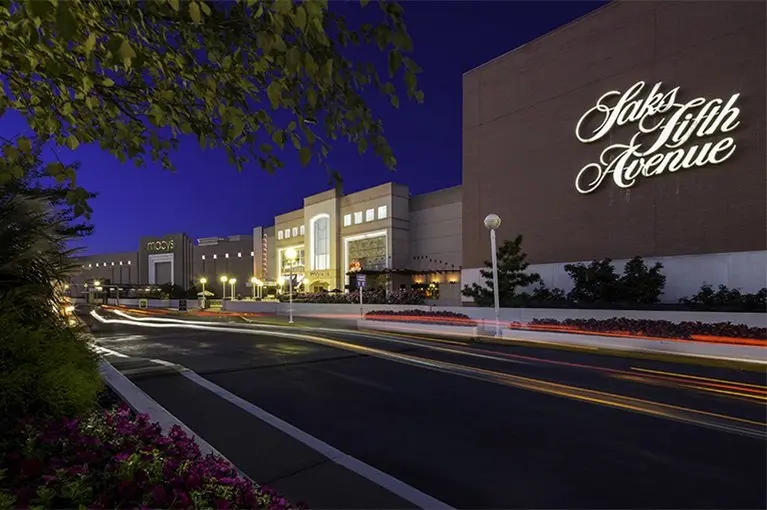 Dining at Tysons Galleria is equally opulent, featuring gourmet restaurants and wine bars where you can indulge in a sumptuous meal or sip on fine wines and cocktails. From elegant sit-down establishments to chic cafes offering international cuisine, the dining options here are sure to impress the most discerning palate.
To round off your luxurious experience, many shops and dining establishments at the Galleria offer valet services, so you can focus solely on enjoying your day. It's not just a shopping destination but a lifestyle experience that allows you to indulge in the finer things in life.
Explore the Capital One Center
One of the latest additions to Tysons Corner's burgeoning landscape is the Capital One Center, a multi-purpose venue that serves as a social, cultural, and business hub. Situated near the McLean Metro Station, this sprawling complex houses a mix of office spaces, residential areas, retail shops, and dining establishments, along with entertainment venues like the Capital One Hall for performances and events.
What sets Capital One Center apart is its focus on community and innovation. The complex frequently hosts public events, outdoor movie nights, and local markets, providing a space for people to come together and engage in various activities. It is designed with sustainability in mind, featuring green rooftops, energy-efficient systems, and ample outdoor spaces filled with native plants.
One of the most exciting features is the Skypark, an elevated public park offering panoramic views of Tysons Corner. It's an excellent place to relax and catch a breather amidst the urban hustle. Children will also find it engaging with its playground area, while adults can enjoy the dining pods and coffee shops overlooking the scenic view.
For professionals, the Capital One Center offers co-working spaces and conference facilities equipped with cutting-edge technology, making it a great location for business meetings and collaborations. The venue also has Wi-Fi-enabled public areas, allowing you to stay connected as you explore.
In conclusion, the Capital One Center is a microcosm of what Tysons Corner aims to become—a harmonious blend of business, lifestyle, and community. Whether you're visiting for work, play, or a bit of both, the Capital One Center offers something for everyone, making it a must-visit destination in Tysons Corner.
Hike Along the Freedom Hill Park
Nestled amid the bustling commercial landscape of Tysons Corner, Freedom Hill Park provides a delightful contrast with its natural settings. The park is an oasis of calm and an excellent spot for those looking to experience nature without straying far from the city. It offers various hiking trails that wind through wooded areas, providing a natural retreat for hikers, bird-watchers, and anyone eager to escape the urban noise.
The trails at Freedom Hill Park are well-maintained and accessible, suitable for hikers of all skill levels. Signposts along the way provide historical information about the park, which once served as a Union signal station during the Civil War. The area is rich in local history and biodiversity, making your hiking experience both educational and refreshing.
Besides hiking, the park also features picnic areas, children's playgrounds, and sports facilities, including a basketball court and soccer fields. The large, open spaces are great for family outings and casual games. Dogs are also welcome, making it a popular spot for pet owners.
A day at Freedom Hill Park can be as active or as relaxing as you choose. Bring along a picnic basket and enjoy a meal with your family, or simply carry a book and find a quiet corner to read. Whether you're hiking through its wooded trails or just enjoying the greenery, Freedom Hill Park offers an invaluable pocket of nature in Tysons Corner.
Enjoy Artisanal Food at the Barrel & Bushel
Located in the heart of Tysons Corner, Barrel & Bushel offers a culinary experience that is both local and artisanal. This modern American restaurant prides itself on providing a farm-to-table dining experience, serving a variety of dishes crafted from locally sourced ingredients. Whether you're in for brunch, lunch, or dinner, Barrel & Bushel's menu is as diverse as it is delicious.
The restaurant features a relaxed, rustic atmosphere with an open-concept kitchen, allowing diners to watch the chefs at work. This transparency speaks to their commitment to quality and authenticity. One of the standout features of the venue is its craft beer selection, featuring over 20 regional brews, which pair perfectly with their hearty meals.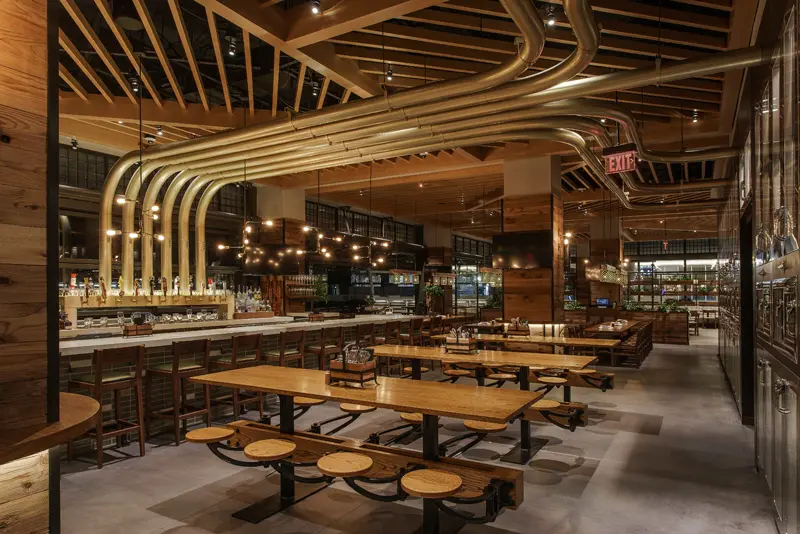 The menu is a celebration of American cuisine with a gourmet twist. From succulent burgers and handcrafted sandwiches to exquisite salads and seafood dishes, there's something for everyone. Vegetarians and those with dietary restrictions will also find plenty of options tailored to their needs.
But the culinary journey doesn't end with the main course. Barrel & Bushel also offers a tempting array of desserts, made in-house and sure to satisfy your sweet tooth. Their unique cocktails and specialty coffees are worth exploring as well, providing a perfect ending to your meal.
Whether you're out for a romantic dinner, a casual business meeting, or a meal with family, Barrel & Bushel offers an atmosphere and a menu that are both versatile and inviting. It's the perfect spot to sample the flavors of Tysons Corner, served with a side of local flair.
Chill at the Boro
The Boro is one of Tysons Corner's newest and most vibrant mixed-use developments, offering an eclectic blend of shopping, dining, and entertainment. It is the epitome of modern urban living, featuring residential buildings, office spaces, and an array of leisure activities—all designed with a focus on sustainability and community.
One of the highlights of the Boro is Boro Park, a green space perfect for casual strolls, picnics, or just relaxing on the grass. This public park offers a refreshing contrast to the hustle and bustle of Tysons Corner, with its ample seating areas, artistic sculptures, and a small pond. In the warmer months, the park also hosts events like outdoor movie nights and fitness classes, making it a lively spot for locals and visitors alike.
For food lovers, the Boro doesn't disappoint. From casual eateries to gourmet restaurants, there's something to suit every palate. The Boro Market, in particular, is a food hall offering a diverse range of options, from artisanal sandwiches to international cuisine. Whether you're craving sushi, tacos, or a cup of artisan coffee, you're likely to find it here.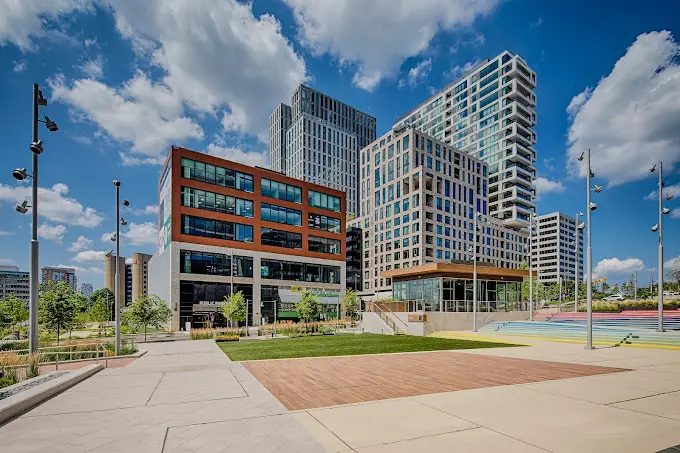 Shopping at the Boro is equally varied, with retail options ranging from boutique stores to well-known brands. If you're in the mood for some entertainment, head to the ShowPlace ICON Theater, a luxury cinema offering a premium movie-watching experience.
Treat Yourself to a Spa Day at Nothing In Between Studio
If the stresses of daily life or the rigors of travel have you feeling worn down, a visit to Nothing In Between Studio in Tysons Corner could be just the rejuvenating experience you need. This upscale spa offers a range of treatments designed to pamper your body and elevate your spirit.
As you step into the studio, the serene ambiance instantly puts you at ease. The staff are professionally trained and committed to ensuring a personalized spa experience. From the moment you don your plush robe, you're treated to a luxurious journey tailored to your specific needs.
Among their most popular services are the various massage therapies, from deep tissue and Swedish massages to more specialized treatments like hot stone and aromatherapy. Each session is designed to relieve tension, improve circulation, and enhance overall well-being. Facial treatments are also on offer, utilizing premium skincare products to hydrate, cleanse, and rejuvenate your skin.
If you're looking to elevate the experience further, opt for one of their spa packages, which often include a combination of massages, facials, and body treatments, complemented by refreshments and relaxation time in their tranquil lounge area.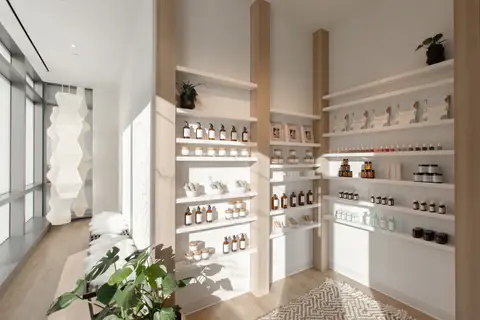 For those who are conscious about the products they use, Nothing In Between Studio places a strong emphasis on sustainability and natural ingredients. Their beauty products are cruelty-free and sourced responsibly, adding an ethical dimension to your spa day.
In essence, a visit to Nothing In Between Studio provides not just relaxation, but also a holistic experience aimed at physical and mental well-being. It's a sanctuary where you can disconnect from the world outside and focus solely on self-care, making it a top destination for anyone looking to indulge in a spa day while in Tysons Corner.
Experience Great Food and the Finest Rooms at Archer Hotel Tysons
When it comes to experiencing luxury accommodation coupled with exceptional dining, the Archer Hotel Tysons stands out as a premier choice. Located strategically in Tysons Corner, this upscale hotel caters to both business travelers and leisure seekers, offering a blend of comfort and sophistication.
As you walk into the Archer, you're greeted with a modern and stylish interior that embodies luxury. The rooms are designed with meticulous attention to detail, featuring plush bedding, high-end amenities, and even curated artwork to add an elegant touch. Various room types are available, from classic king rooms to expansive suites, providing options that cater to different needs and preferences.
What makes the Archer Hotel Tysons truly unique is its culinary offerings. The in-house restaurant serves a wide array of dishes crafted from locally sourced ingredients, all designed to provide a gastronomic experience. Whether you're in the mood for an opulent breakfast, a casual lunch, or a romantic dinner, you can expect a meal that's both visually appealing and palate-pleasing.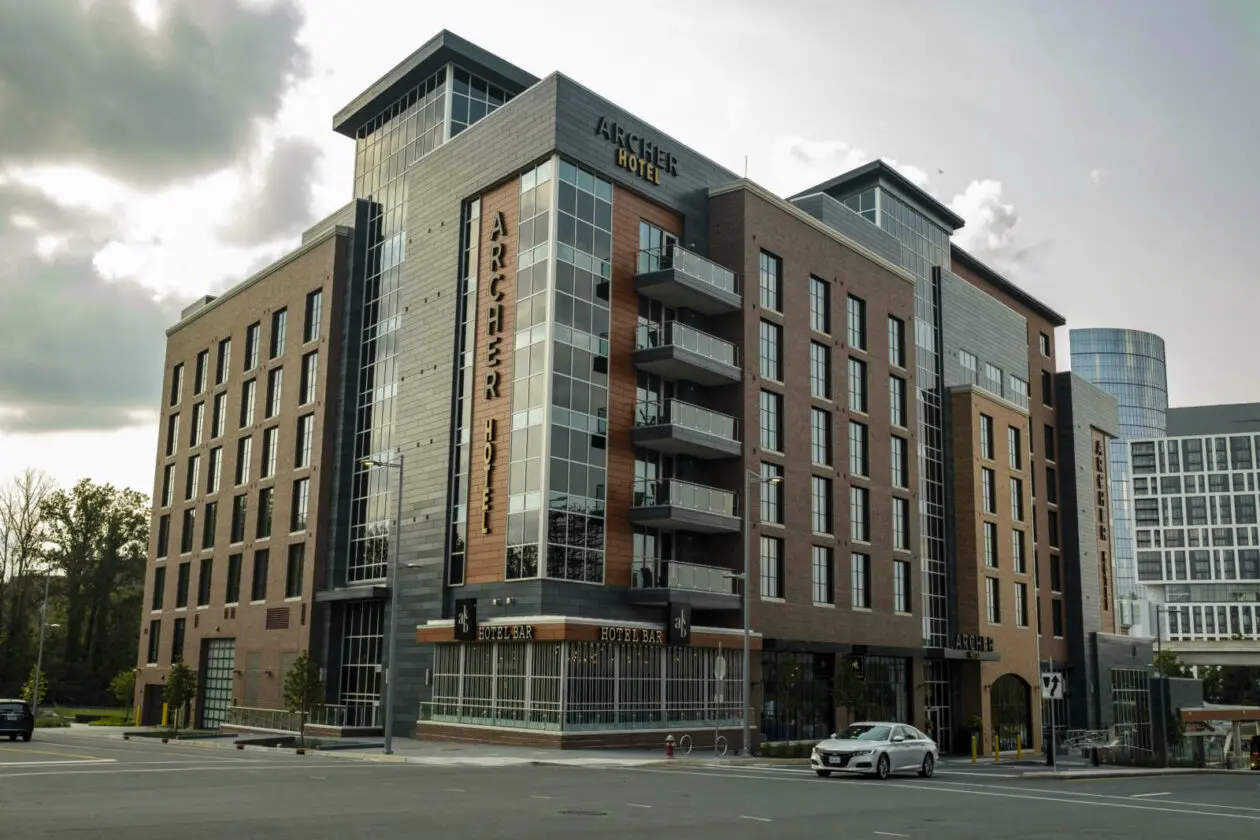 Convenience is also a key feature at Archer Hotel. Its location in Tysons Corner means that you're in close proximity to major shopping destinations like Tysons Corner Center and Tysons Galleria, as well as corporate offices and entertainment venues. The hotel also offers shuttle services to nearby attractions, making it easier for guests to explore the area.
Catch up with Friends Over Drinks at AKB, a Hotel Bar
If you're looking for a laid-back yet sophisticated spot to catch up with friends over drinks, AKB, a hotel bar located in one of Tysons Corner's premier hotels, is the place to be. Known for its chic ambiance and extensive drink menu, AKB is a local favorite for after-work gatherings, weekend chill sessions, and casual meet-ups.
As you step into AKB, you're immediately struck by its modern design, which perfectly balances coziness with luxury. The dim lighting and comfy seating create an atmosphere that invites you to relax and unwind. Large screens are tactfully placed for sports enthusiasts who don't want to miss the big game, while quieter corners are available for those looking for more intimate conversations.
What sets AKB apart is its expansive beverage menu, featuring a wide range of cocktails, wines, and beers, including several locally sourced options. Whether you're a fan of classic cocktails, prefer a fine glass of wine, or want to try a local craft beer, AKB has something for everyone. The bartenders are not just skilled but also incredibly knowledgeable, ready to recommend a drink that suits your mood and palate.
While primarily a bar, AKB also offers a compact yet delicious food menu, featuring bar bites and appetizers that pair perfectly with their drinks. From savory sliders to gourmet flatbreads, the food is designed to complement the beverage experience.
If you're lucky, you might catch one of the bar's themed nights or live music performances, which add an extra layer of excitement to the atmosphere. Special happy hour deals and seasonal offerings are also frequent, making every visit a unique experience.
Stroll around and Explore the Shops at Fairfax Square
If you're interested in a shopping experience that combines elegance with exclusivity, look no further than the Shops at Fairfax Square. Located just a short drive from the heart of Tysons Corner, this shopping area offers a curated selection of high-end retailers, specialty boutiques, and upscale dining options, all housed in an architecturally beautiful complex.
As you walk through the manicured grounds and into the tastefully designed indoor spaces, you'll notice that Fairfax Square offers a quieter, more refined shopping experience compared to the bustling Tysons Corner Center or Tysons Galleria. It's the perfect spot for those who prefer a more relaxed and intimate setting to browse, shop, and dine.
Luxury brands such as Tiffany & Co., as well as local boutiques offering everything from fine jewelry to high-end fashion, are sprinkled throughout Fairfax Square. You'll also find specialty stores offering premium home goods, curated gifts, and gourmet food items. Each retailer is carefully selected to align with the sophisticated atmosphere of the square, providing a cohesive and high-quality shopping experience.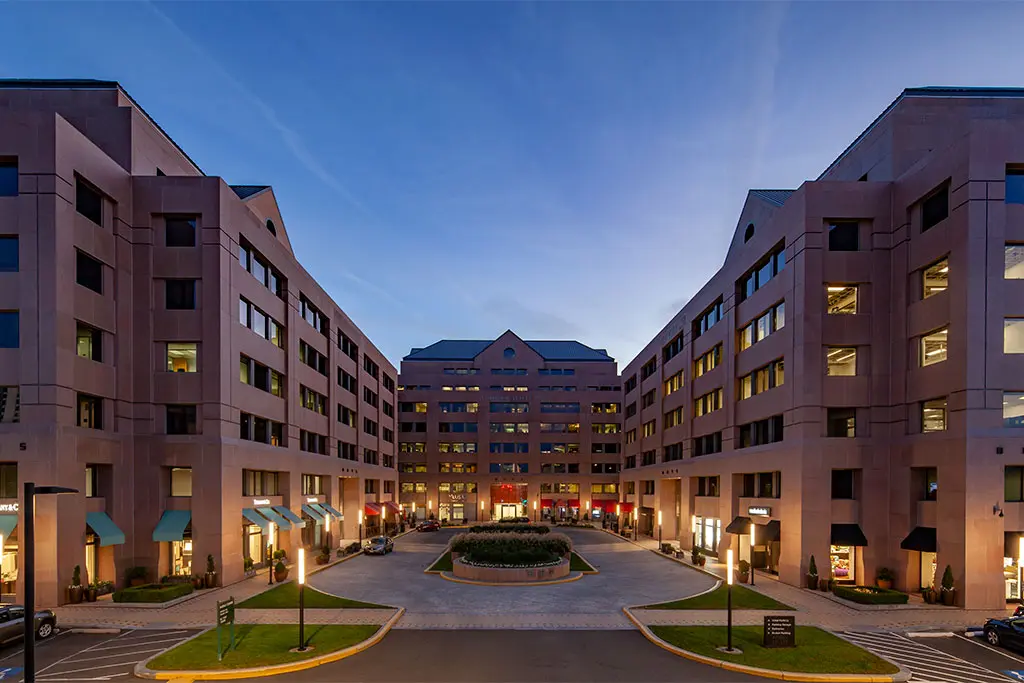 While shopping, if you find yourself in need of a culinary break, Fairfax Square has you covered. Enjoy a meal at one of the fine dining establishments within the complex, or grab a coffee and pastry at a chic café. The dining options are as exquisite as the shopping, offering international cuisines prepared to perfection.
Have a Weekend Brunch at Founding Farmers Tysons
There's no better way to spend a leisurely weekend than by indulging in a hearty brunch, and Founding Farmers Tysons offers one of the best in the area. Situated conveniently in Tysons Corner, this farm-to-table restaurant is part of a well-loved chain known for its sustainable practices and focus on fresh, locally sourced ingredients.
As soon as you step into the restaurant, you're greeted with a rustic yet modern ambiance. The décor combines elements of traditional American farmhouses with contemporary design, creating a warm and inviting atmosphere. Large windows allow for ample natural light, and the open layout ensures you never feel cramped, even on busy weekends.
But it's the food that truly steals the show. The brunch menu at Founding Farmers Tysons is extensive and eclectic, featuring a mix of classic favorites and innovative creations. From traditional eggs benedict and fluffy pancakes to grain bowls and fresh salads, there's something to satisfy every palate. Meat lovers will appreciate the house-made sausages and smoked bacon, while vegetarians will find plenty of plant-based options.
What sets Founding Farmers apart is its commitment to sustainability and quality. The restaurant sources its ingredients from local farms and cooperatives, ensuring that the food is not just delicious but also ethically produced. Additionally, their freshly baked bread, house-churned butter, and in-house roasted coffee all add to the authenticity of the dining experience.
For those interested in libations, the brunch cocktail menu is equally impressive. Whether you opt for a classic mimosa, a spicy Bloody Mary, or one of their signature concoctions, each drink is crafted to perfection.
Visit the Chesapeake and Ohio Canal National Historical Park
If you're in the Tysons Corner area and have a penchant for history, nature, or outdoor activities, a trip to the Chesapeake and Ohio Canal National Historical Park is a must. Although it's not directly in Tysons Corner, this extensive park is easily accessible and offers a rich, multifaceted experience that captivates both young and old alike.
Stretching over 184 miles from Washington, D.C., to Cumberland, Maryland, the C&O Canal operated from the early 19th to the mid-20th centuries as a vital waterway for transporting coal, lumber, and agricultural products. Today, the park serves as a living museum where visitors can learn about early American transportation history while enjoying scenic beauty and recreational opportunities.
One of the most popular activities at the park is hiking along the towpath, which offers miles of well-maintained trails along the canal and Potomac River. Whether you're a casual walker or a seasoned hiker, there are trails suited to all levels of experience. Cycling and horseback riding are also permitted on designated paths.
For those interested in the historical aspect, there are numerous visitor centers, lockhouses, and restored historical structures along the canal where you can gain insights into the engineering marvels and the lives of people who worked along this historic waterway.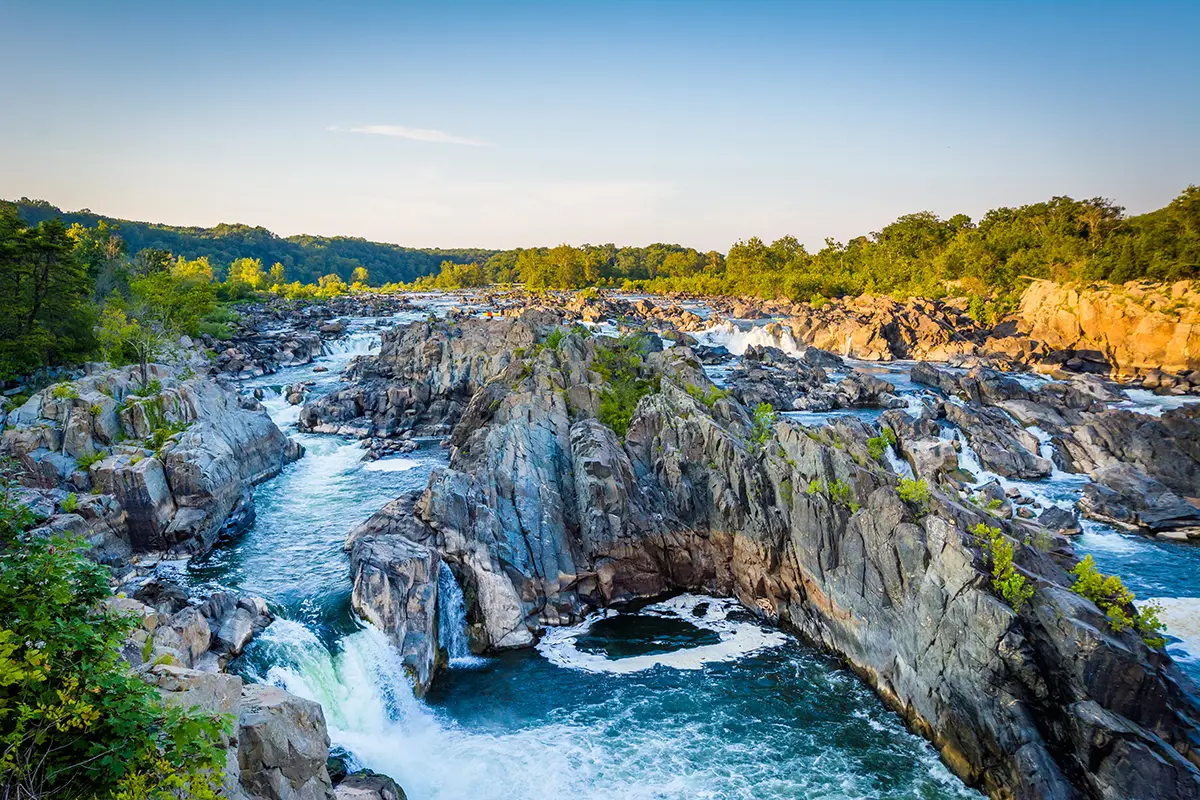 Water activities like kayaking, fishing, and bird-watching provide additional ways to engage with the natural surroundings. Wildlife is abundant, so don't be surprised if you spot deer, turtles, or various species of birds during your visit.
Discover the Wolf Trap National Park for the Performing Arts
Wolf Trap National Park for the Performing Arts, commonly known as Wolf Trap, is an exceptional cultural venue situated relatively close to Tysons Corner. It's the only national park dedicated to the performing arts, making it a unique destination for both locals and tourists.
The main stage, the Filene Center, is an architectural wonder that combines natural wooden elements with modern design to create an open-air amphitheater. The sound quality is exceptional, and the venue is designed to offer a good view from any seat. Performances range from classical music and opera to contemporary artists, jazz, and even popular children's shows. The lineup is impressively diverse, ensuring that there's something for everyone.
For a more intimate experience, the park also features The Barns at Wolf Trap, two 18th-century barns that have been converted into concert venues for year-round performances. The acoustics are superb, and the atmosphere is warm and inviting.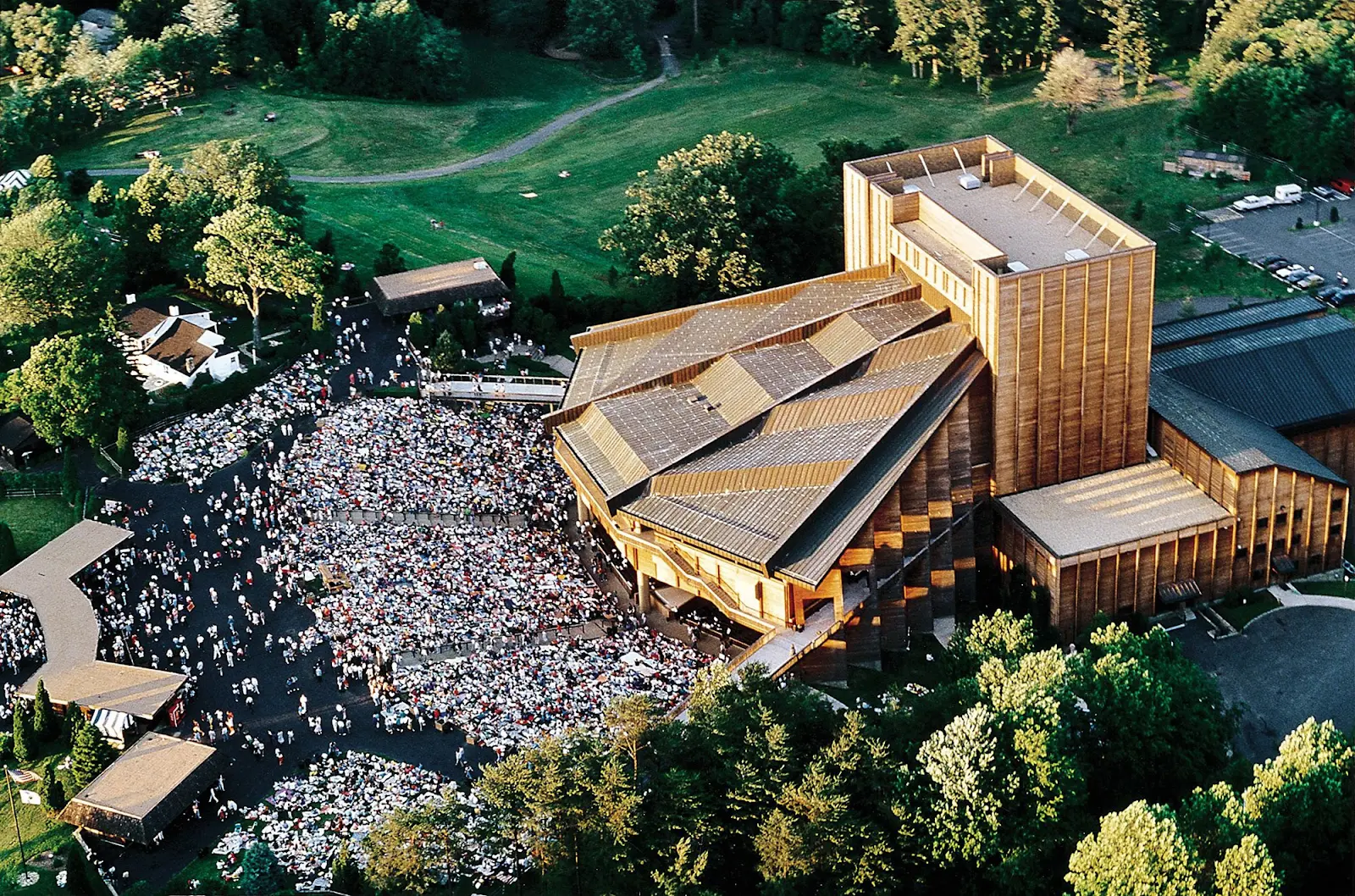 But Wolf Trap is not just about the shows—it's also a celebration of the natural environment. The park is situated on 117 acres of scenic woodlands and offers a range of outdoor activities. Picnicking is popular, especially before shows, and there are several well-maintained trails for those interested in hiking. A visit here allows you to combine an appreciation for the arts with the natural beauty of the great outdoors.
The venue also puts a focus on educational programs, offering a range of initiatives aimed at fostering a love for the performing arts in younger audiences. Their summer camps and youth programs are particularly popular.
Reflect at the Korean War Veterans Memorial
While not directly in Tysons Corner, the Korean War Veterans Memorial is a short drive away and offers a poignant, contemplative experience that makes it worth the visit. Located in Washington, D.C., on the National Mall, this stunning memorial pays homage to the American troops and allied forces who fought during the Korean War.
As you enter the space, the first thing you'll notice is the "Field of Service" that features 19 stainless steel statues representing a squad on patrol. These larger-than-life figures, clad in full combat gear, evoke the grim realities and brotherhood of war. The statues are positioned amidst strips of granite and patches of Juniper bushes, simulating the rough terrain they would have encountered.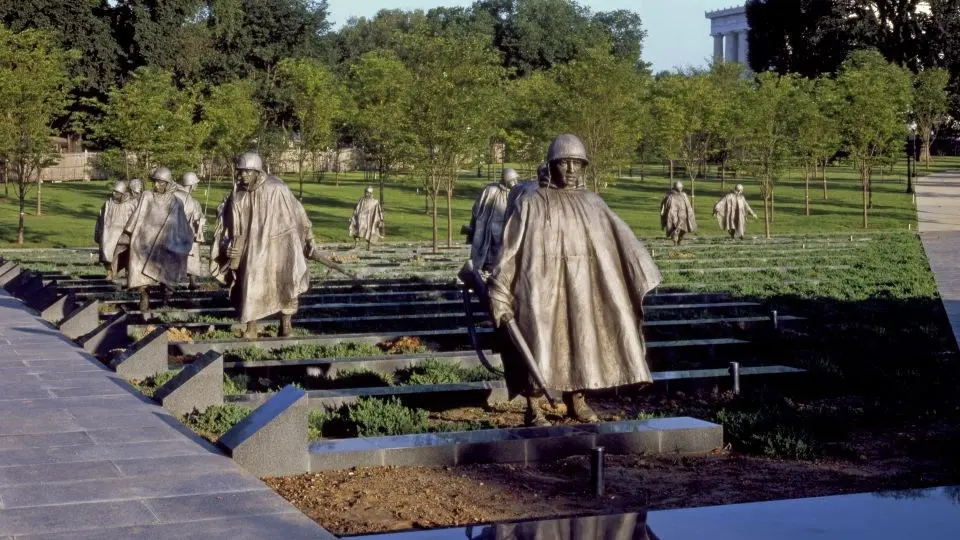 A striking feature of the memorial is the Mural Wall, made of black granite, which reflects the images of the statues, thereby creating the visual effect of a larger squadron. The wall itself is etched with more than 2,500 photographic images of people, equipment, and scenes from the war, sourced from actual archival photos.
Adjacent to the Field of Service is the Pool of Remembrance, a serene spot where visitors can sit and reflect on the sacrifices made during the conflict. Surrounding the pool are inscriptions that detail the numbers of wounded, killed in action, missing in action, and held as prisoners of war.
Dive at the Ocean Dunes Water Park
For a complete change of pace and a day filled with family fun, consider visiting the Ocean Dunes Water Park in nearby Arlington. Just a short drive from Tysons Corner, this water park provides an ideal setting for beating the summer heat and enjoying some water-based entertainment.
The centerpiece of the park is its large outdoor pool, which has been designed to offer something for everyone. For the adrenaline junkies, there are towering water slides that twist and turn before splashing down into the pool below. For younger children, a splash pad area features smaller slides, fountains, and other water elements to play with.
In addition to the pool and slides, the park also has a lazy river that offers a relaxing float in a gentle current, a perfect way to unwind and take it easy. You'll also find a miniature golf course and batting cages, making it easy to switch between water activities and dry land fun.
Sun loungers and umbrella-shaded areas provide plenty of options for adults to relax while keeping an eye on the little ones. A concession stand is on-site for when hunger strikes, offering a range of snacks and refreshments.
Safety is a priority at Ocean Dunes, with lifeguards patrolling the area to ensure everyone has a good time while adhering to the rules. The park is also stringent about cleanliness and hygiene, making it a comfortable place for families to spend the day.
Hike Along the Scenic Billy Goat Trail
For those seeking a nature-rich experience, the Billy Goat Trail is a must-visit. Located not far from Tysons Corner in the Chesapeake and Ohio Canal National Historical Park, this popular hiking trail provides both adventure and breathtaking views of the Potomac River and the surrounding landscape. The trail is split into three main sections—A, B, and C—each offering a unique hiking experience.
Section A is the most challenging but also the most rewarding, featuring a rigorous terrain with rock scrambles, steep inclines, and dramatic overlooks. It's a workout, but the effort is more than compensated by the stunning vistas and the sense of accomplishment upon completion.
Section B is moderately challenging, offering a mix of flat walking surfaces and some rocky terrains. While it lacks the rock scrambles of Section A, it still provides a good workout and offers fantastic views of the river.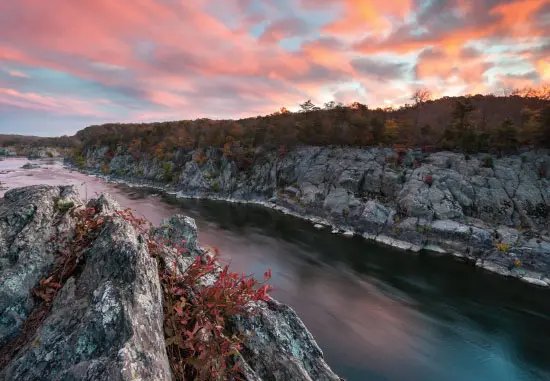 Section C is the most accessible and is ideal for families with young children or those looking for a more leisurely hike. The trail meanders through forests and along the river's edge, providing excellent opportunities for bird-watching and photography.
Before hitting the trail, make sure to wear sturdy, closed-toe shoes and bring plenty of water, especially if you plan to tackle Section A. It's also a good idea to check the weather forecast, as the rocks can get slippery when wet.
Hiking the Billy Goat Trail offers an invigorating escape from the hustle and bustle of Tysons Corner. Whether you're an experienced hiker looking for a challenge or a casual walker seeking to immerse yourself in natural beauty, the Billy Goat Trail has something to offer.
Take Nice Photos at the Great Falls Park
Just a short drive from Tysons Corner, Great Falls Park serves as a natural oasis and a photographer's paradise. This 800-acre park is home to one of the most spectacular natural landmarks in the Washington, D.C. metro area: the Great Falls of the Potomac River. Here, the river narrows and drops dramatically, creating a series of cascading waterfalls and rapids that are nothing short of awe-inspiring.
Several overlooks provide unobstructed views of the falls, each from a different vantage point. These overlooks are easily accessible via short, well-marked trails, making it convenient for even novice photographers to capture the grandeur of the falls. The overlooks are also equipped with fences for safety, allowing you to focus on getting the perfect shot without worrying about the steep drop below.
Apart from the falls, the park offers a variety of scenic landscapes to capture. Dense forests, rocky terrains, and the tranquil banks of the Potomac River provide an array of backdrops for nature photography. The park is also home to diverse flora and fauna, including various bird species, making it ideal for wildlife photography.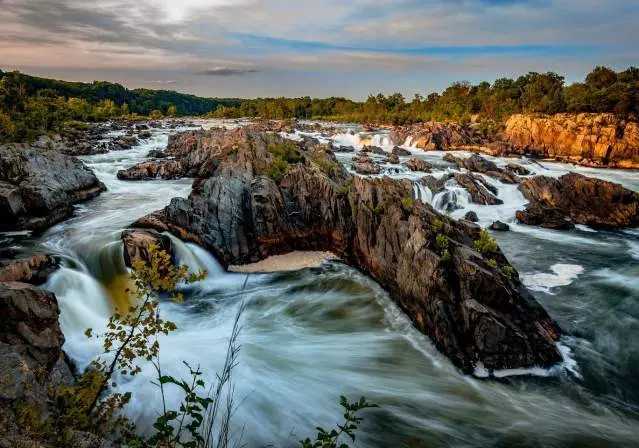 Whether you're an experienced photographer with high-end equipment or an amateur with a smartphone, Great Falls Park provides endless opportunities for capturing stunning natural scenes. With its striking waterfalls, verdant forests, and dramatic cliffs, it's a place that begs to be photographed. No visit to the Tysons Corner area would be complete without a trip to this natural marvel, where each snapshot serves as a lasting memory of the park's rugged beauty.
Conclusion
As you can see, Tysons Corner is much more than its commercial persona. Behind the glitzy malls and corporate façades lies a rich tapestry of experiences waiting to be explored. Whether it's hiking along the rugged Billy Goat Trail, reflecting on history at the Korean War Veterans Memorial, catching live performances at Wolf Trap, or simply enjoying a weekend brunch at Founding Farmers, there's something for everyone. Its strategic location near Washington, D.C. also provides access to additional cultural and historical sites, making it an ideal base for a multifaceted trip. So the next time you find yourself in Tysons Corner, venture beyond the shopping centers and office buildings—you'll discover a world teeming with adventure, relaxation, and unexpected surprises.
Frequently Asked Questions (FAQs) About Things to Do in Tysons Corner, VA
What are the best outdoor activities in Tysons Corner?
Tysons Corner offers several options for outdoor activities, including hiking at the nearby Billy Goat Trail or Freedom Hill Park, diving at the Ocean Dunes Water Park, and exploring Great Falls Park for breathtaking views and photography.
Can I go shopping in Tysons Corner?
Yes, Tysons Corner is home to some of the region's largest shopping malls, such as Tysons Corner Center and Tysons Galleria, which feature a wide range of retail stores, dining options, and entertainment facilities.
Is there any public transportation available?
Yes, Tysons Corner is served by the Metro Rail, providing convenient access to Washington, D.C., and other parts of the Virginia-Maryland metropolitan area. Multiple bus lines also serve the region.
Are there any cultural experiences or live performances in Tysons Corner?
Wolf Trap National Park for the Performing Arts offers a variety of live performances ranging from classical music to contemporary shows. Additionally, the One Capital Hall in the Capital One Center is another venue where you can catch live performances.
Where can I find artisanal food?
Barrel & Bushel in Tysons Corner offers a selection of handcrafted dishes and beverages. You can also try the weekend brunch at Founding Farmers for farm-to-table fare.
Are there any good spots for photography?
Great Falls Park offers stunning natural landscapes perfect for photography. The Korean War Veterans Memorial and Chesapeake and Ohio Canal National Historical Park are also excellent for capturing compelling shots.