20 Best Things to Do in Williamstown, KY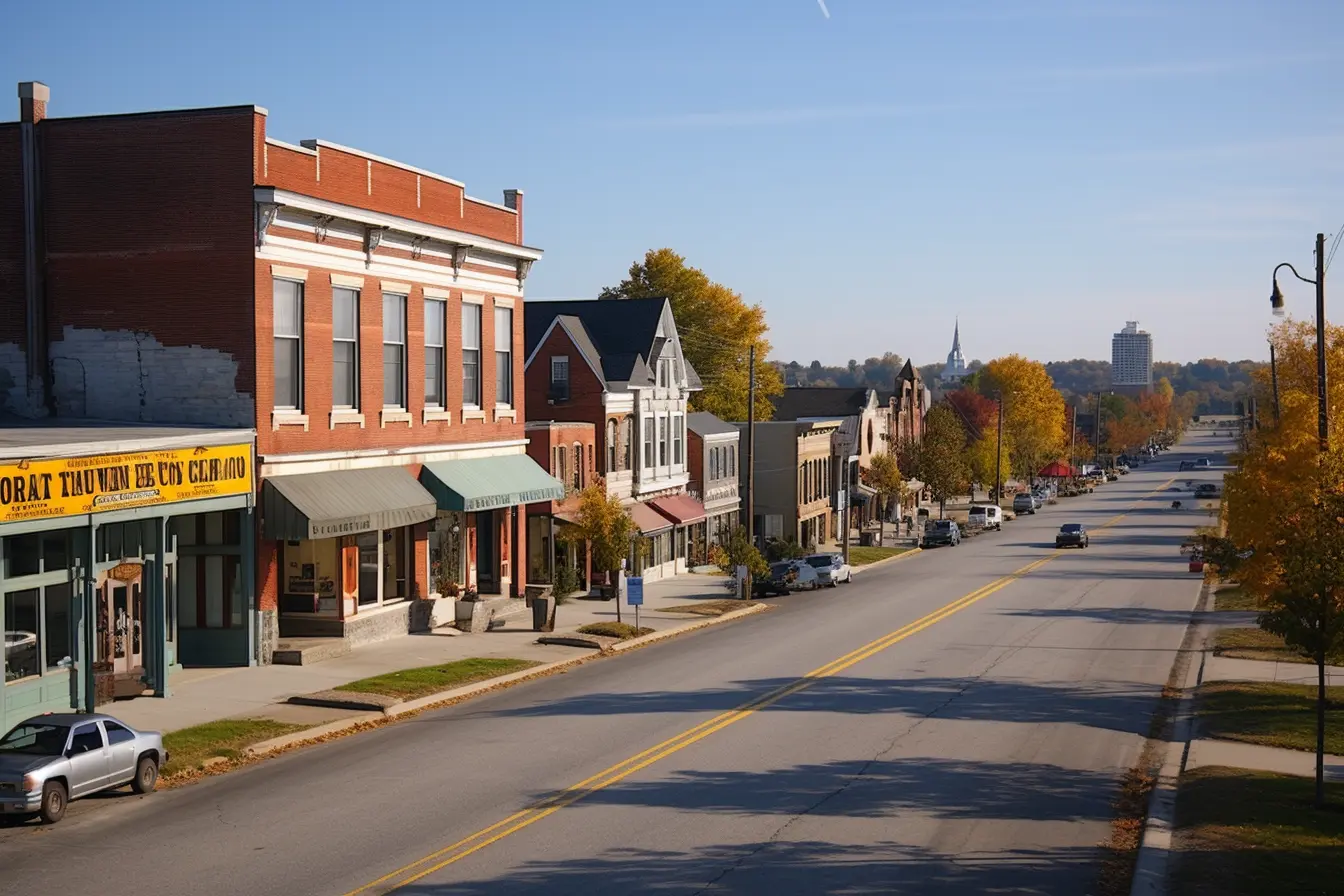 Best Things to Do in Williamstown, KY
Williamstown, Kentucky, may be a small city, but it's big on charm, culture, and outdoor fun. From fascinating museums and historical sites to water parks and zoos, there's a diverse range of attractions and activities to explore. Whether you're a history buff, nature lover, shopping enthusiast, or adventure seeker, Williamstown offers a wealth of experiences that promise to enlighten, entertain, and invigorate. Each spot, from the serene parks and lakes to the bustling markets and theaters, narrates a unique story and offers a distinct flavor of local life.
Take a Scenic Walk Around Lake Williamstown
Lake Williamstown offers a tranquil setting ideal for nature lovers visiting Williamstown, KY. This man-made reservoir not only serves as a water supply for the town but also functions as a recreational hotspot. Surrounded by lush woods and rolling hills, the lake is a haven for those looking to escape the hustle and bustle of daily life.
Walking around the lake, you'll be met with stunning vistas at every turn. Whether it's the sun glistening on the water's surface or the peaceful rustling of leaves in the wind, Lake Williamstown offers plenty of natural beauty to admire. The well-maintained trails around the lake provide an excellent opportunity for hiking, jogging, or simply strolling at a leisurely pace. Benches and picnic spots are scattered around the lake, making it a perfect place for an afternoon picnic.
Birdwatchers will be delighted with the variety of avian species that frequent the area, including herons, ducks, and even bald eagles on occasion. Anglers can also enjoy a fruitful day of fishing, as the lake is stocked with various fish like catfish, bass, and bluegill. Boating and kayaking are other popular activities, with several spots around the lake where you can launch your vessel.
As you enjoy the great outdoors, it's not uncommon to spot other forms of wildlife such as deer, squirrels, and rabbits. The lake's serene environment makes it a fantastic destination for photography enthusiasts aiming to capture nature's beauty.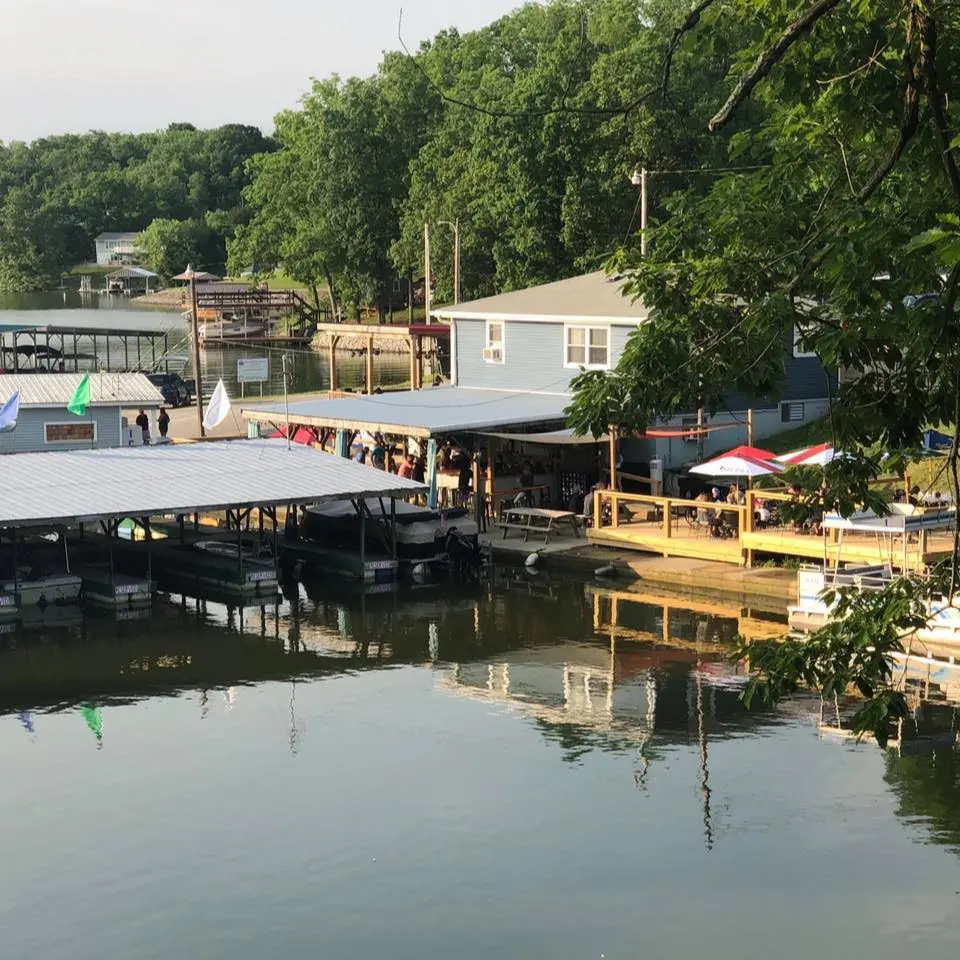 Unleash Your Inner Adventurer at Williamstown Family Fun Park
If you're in the mood for some excitement, Williamstown Family Fun Park is the place to go. Located just a short drive from the center of Williamstown, this family-friendly park offers a variety of activities designed to provide fun for people of all ages.
The park's centerpiece is its go-kart track, where you can feel the thrill of racing as you navigate twists and turns. The go-karts are well-maintained and offer a safe yet exhilarating experience. If you're visiting with younger kids, there are also kiddie karts that allow them to join in on the fun.
For those looking to test their physical prowess, the park features an obstacle course that includes everything from rope swings to wall climbs. It's an ideal setting for both casual fun and more serious athletic training. Zip-lining is another popular activity, offering an adrenaline-pumping way to see the park from a different perspective.
Mini-golf aficionados will be delighted by the park's creatively designed course, which includes various challenges and hazards that add an extra layer of excitement to the game. After working up an appetite, you can grab a bite at the park's snack bar, which offers a range of options from hot dogs to ice cream.
Ready, Set, Trail at J.B. Miller Park and Lake
For those who love to immerse themselves in the great outdoors, J.B. Miller Park and Lake in Williamstown, KY, offers a wonderful opportunity. This park serves as a hidden gem where you can escape into nature, enjoy outdoor sports, or just spend some quality time with friends and family.
Covering a vast area, the park features a beautiful lake at its center. The area around the lake provides a fantastic backdrop for hiking, walking, or simply soaking in the views. Well-marked trails crisscross the park, offering various levels of difficulty for hikers and joggers. Whether you're an avid hiker looking for a challenging trail or a family with children seeking a more leisurely path, J.B. Miller Park has something for everyone.
Fishing enthusiasts will find the lake stocked with a variety of fish, including bass, catfish, and bluegill, making it a great spot for casting a line. The open fields surrounding the trails offer space for other outdoor activities like frisbee, soccer, or even a picnic.
During the colder months, the park transforms into a winter wonderland. With the lake freezing over, it becomes a hotspot for ice skating and other winter sports. The snow-covered trails offer a unique hiking experience that allows you to witness the beauty of nature in its tranquil winter guise.
J.B. Miller Park and Lake offer an array of activities that make it a versatile destination for outdoor enthusiasts of all kinds. Whether you're a local or just visiting Williamstown, this park serves as an idyllic escape where you can get active and appreciate the beauty of nature.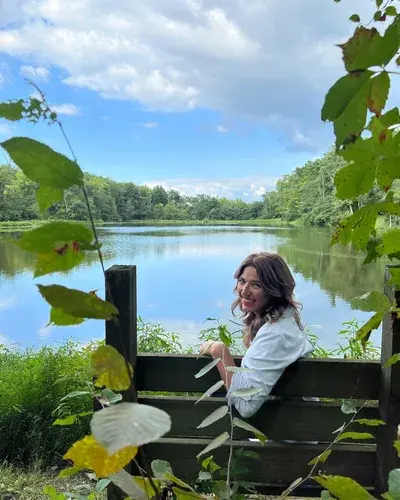 Scream While Enjoying at Screaming Eagle Aerial Adventures
Adrenaline junkies visiting Williamstown, KY, have a reason to celebrate with Screaming Eagle Aerial Adventures. Offering an unmatched aerial adventure experience, this attraction is not for the faint of heart but promises an unforgettable time for those willing to take the plunge.
Located in a scenic woodland setting, Screaming Eagle offers a range of high-flying activities. Their ziplines are perhaps the most popular, with various courses designed to suit different skill levels. As you zip from tree to tree, you'll not only feel the rush of speed but also enjoy breathtaking views of the surrounding landscape.
For those who want to take it up a notch, the aerial adventure park features obstacle courses set high above the ground. Ranging from swinging bridges to rope ladders and balancing beams, these obstacles challenge your physical and mental agility while providing a thrill unlike any other. Safety is a top priority, and all participants are given a thorough briefing and fitted with state-of-the-art safety gear before starting any activity.
If you're up for an even more unique experience, try the nighttime ziplining. Illuminated only by headlamps and the stars, this offers a different level of excitement and challenge.
Be Amazed at Ark Encounter: Life-size Noah's Ark
One of the most iconic attractions in Williamstown, KY, is the Ark Encounter, a life-size replica of Noah's Ark. Stretching over 510 feet long, 85 feet wide, and 51 feet high, the Ark is an architectural marvel and an educational experience rolled into one. It is designed to offer a realistic representation of what Noah's Ark might have looked like, based on descriptions found in the Bible.
As you step inside this massive wooden structure, you'll be transported back in time to an ancient world. The Ark is filled with hundreds of exhibits that delve into the story of Noah, the Great Flood, and the animals that were supposedly saved on the Ark. From intricately designed animal models to educational displays explaining the logistics of life aboard the Ark, the attraction provides a multi-sensory experience that is both entertaining and enlightening.
What sets Ark Encounter apart is its attention to detail and its commitment to providing a historically and Biblically accurate experience. Whether you're religious or simply interested in history and architecture, the Ark Encounter offers a fascinating look into an ancient story that has captivated human imagination for centuries.
The attraction also features a zoo with live animals, zip lines, and a restaurant, making it a full-day outing for families. Special events, workshops, and guest speakers are often scheduled, providing even more reasons to visit. Regardless of your personal beliefs, the Ark Encounter serves as an extraordinary monument to human ingenuity and a testament to one of the most famous stories ever told.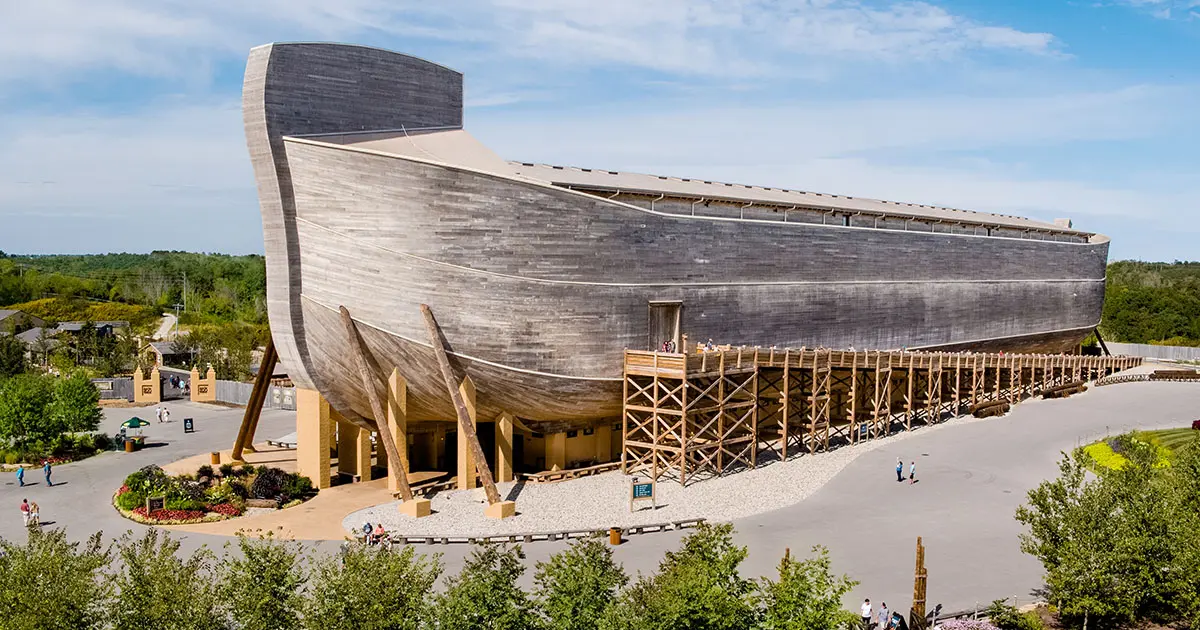 Take in a Show at Stage Right Musical Theatre Company
For those who appreciate the arts, a visit to Stage Right Musical Theatre Company is a must when you're in Williamstown, KY. This local gem offers a delightful array of performances that range from classic musicals to contemporary plays. It's an excellent opportunity to enjoy high-quality theater without the big-city crowds and prices.
Stage Right is dedicated to nurturing local talent and bringing the magic of theater to the community. The company casts local actors, making it a true community endeavor. You'll be amazed at the level of talent on display, as well as the quality of the production elements like set design, costumes, and lighting.
One of the unique aspects of Stage Right is its commitment to making theater accessible to all. They offer various programs for young actors, including workshops and summer camps, aimed at cultivating the next generation of theater enthusiasts. Special matinee performances and discounted tickets for students and seniors make it an inclusive space where everyone can enjoy the arts.
Experience Historical Charm at the William Arnold Log House
If you're interested in delving into the historical aspect of Williamstown, KY, a stay at the William Arnold Log House offers an enriching experience. This charming log house was built in the 19th century and serves as a snapshot of the past, giving visitors a glimpse into life during that era.
The log house is meticulously preserved, complete with period-appropriate furnishings, making it a living museum where you can not only visit but also stay. It provides an intimate setting, perfect for couples looking for a romantic getaway or families interested in a unique, educational vacation.
As you walk through the door, you'll feel as if you've stepped back in time. The rustic wooden walls, the antique furniture, and the vintage accessories create an ambiance of historical authenticity. Yet, modern amenities are seamlessly integrated to ensure your stay is comfortable.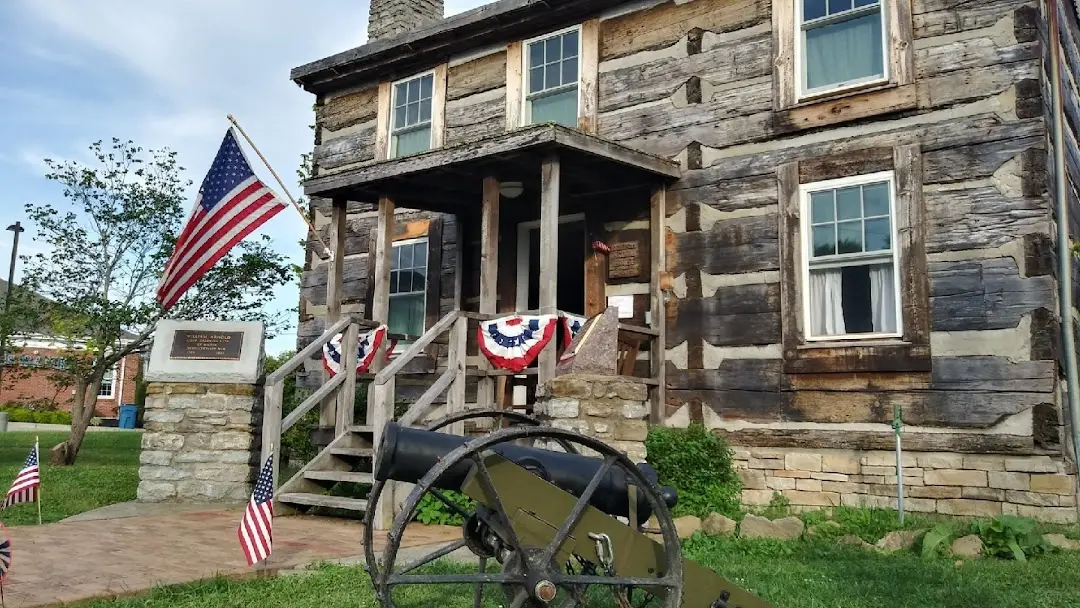 Discover Exotic Animals at the Ararat Ridge Zoo
If you're already planning to visit the Ark Encounter, then you'll be pleased to know that the Ararat Ridge Zoo is located on the same property and offers an entirely different kind of adventure. This small but captivating zoo focuses on education and conservation, featuring a variety of exotic and domestic animals that provide entertainment and enlightenment.
Ararat Ridge Zoo offers an interactive experience, with petting zoo areas where you can get up close and personal with certain animals like goats and alpacas. Educational signage and interactive displays teach visitors about each species' natural habitat, diet, and conservation status. It's a perfect outing for families, offering children the opportunity to learn about wildlife while having fun.
One of the standout features of the zoo is the camel rides, offering a unique perspective and an unforgettable experience. Beyond the live animal exhibits, the zoo often hosts animal presentations, keeper talks, and feeding sessions that engage visitors of all ages.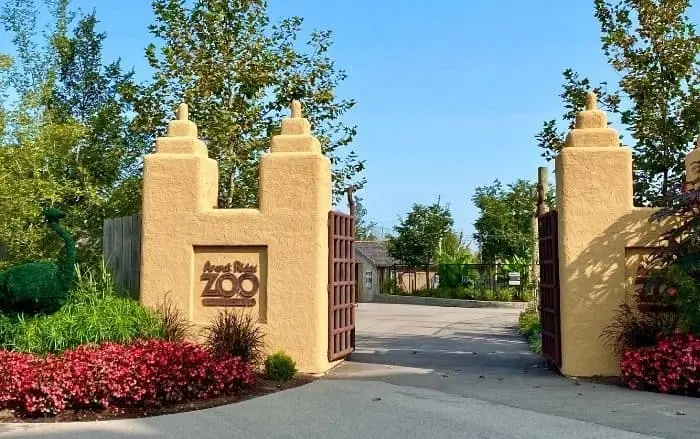 Enjoy a Day Out at Frank Webb Memorial Park
For a laid-back day in the great outdoors, Frank Webb Memorial Park in Williamstown, KY, provides a perfect setting for a picnic or leisurely afternoon. This quaint park is an ideal spot for families, couples, or anyone looking to escape the hustle and bustle of daily life.
The park is beautifully maintained, featuring lush green lawns, mature trees providing ample shade, and picnic tables scattered throughout. Whether you want to bring a full picnic spread, complete with a blanket and basket, or simply grab some sandwiches and enjoy a meal alfresco, the park offers a welcoming environment.
For those interested in more than just a picnic, the park also has recreational facilities like playgrounds for children and walking trails for those looking to get a little exercise. The serene atmosphere, punctuated by the sounds of chirping birds and rustling leaves, makes it a great spot for some light reading or even some nature photography.
During the summer months, the park often serves as a venue for local events like outdoor concerts, community gatherings, and arts and crafts fairs. If you happen to visit during one of these occasions, you'll get to experience the local culture and community spirit that makes Williamstown a unique place to visit.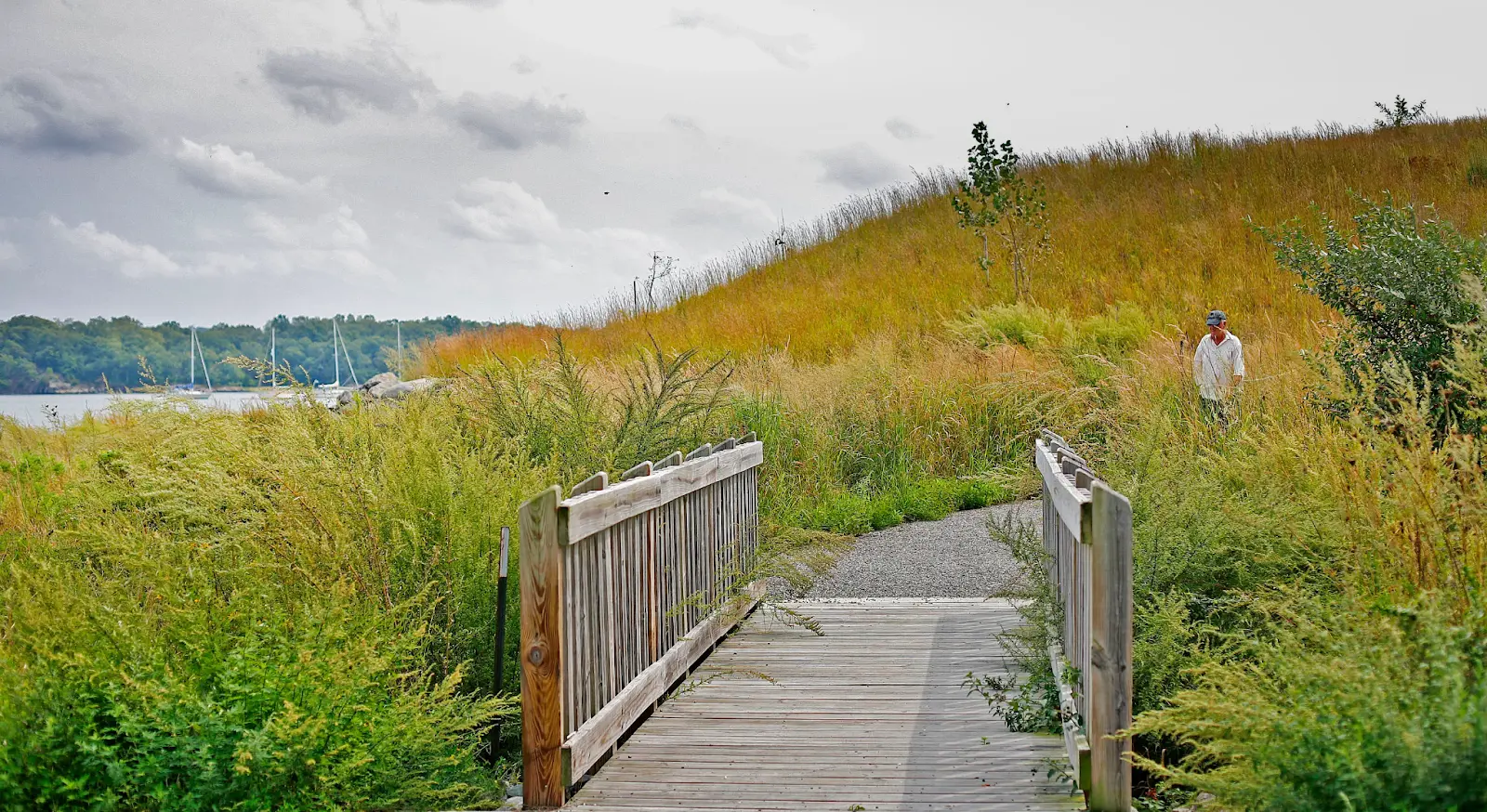 Unwind for the Weekend at Sunrise Inn
When it comes to lodging options in Williamstown, KY, Sunrise Inn offers a welcoming and comfortable place to stay. Whether you're in town to explore local attractions like Ark Encounter and Frank Webb Memorial Park or simply looking for a peaceful getaway, Sunrise Inn provides a variety of amenities designed to make your stay enjoyable.
The inn offers a selection of rooms to suit different needs and budgets, ranging from standard rooms to more luxurious suites. Each room is tastefully decorated and equipped with modern amenities like Wi-Fi, flat-screen TVs, and coffee makers. Some rooms even feature scenic views, enhancing the sense of relaxation and escape.
One of the highlights of staying at Sunrise Inn is the hearty breakfast served each morning, providing a delicious start to your day. Local produce and specialties are often featured, giving you a taste of Kentucky hospitality right at the breakfast table.
For those looking to explore the surrounding areas, the inn's convenient location makes it easy to venture out to local attractions, restaurants, and shopping centers. The friendly staff are more than willing to provide recommendations for things to do and see in the area, ensuring that you make the most of your stay.
Celebrate Special Moments at Main Street Gardens
If you're looking for a picturesque venue to host a special event, Main Street Gardens in Williamstown, KY, offers an idyllic setting coupled with top-notch amenities. With its beautiful landscape and well-maintained facilities, this venue provides a charming backdrop for weddings, family reunions, corporate events, and more.
The venue is extremely versatile, offering both indoor and outdoor options for your event. The lush gardens make for a romantic setting, ideal for ceremonies and outdoor parties. They come alive with seasonal flowers and decorative elements, providing plenty of natural beauty that minimizes the need for additional decorations. An indoor facility is also available, equipped with modern amenities to ensure your event runs smoothly.
One of the standout features of Main Street Gardens is its dedication to customer satisfaction. The staff is well-trained and attentive, capable of helping you coordinate various aspects of your event from catering to decorations. Their expertise in event planning ensures that your special day will be executed flawlessly, allowing you to focus on enjoying the moment.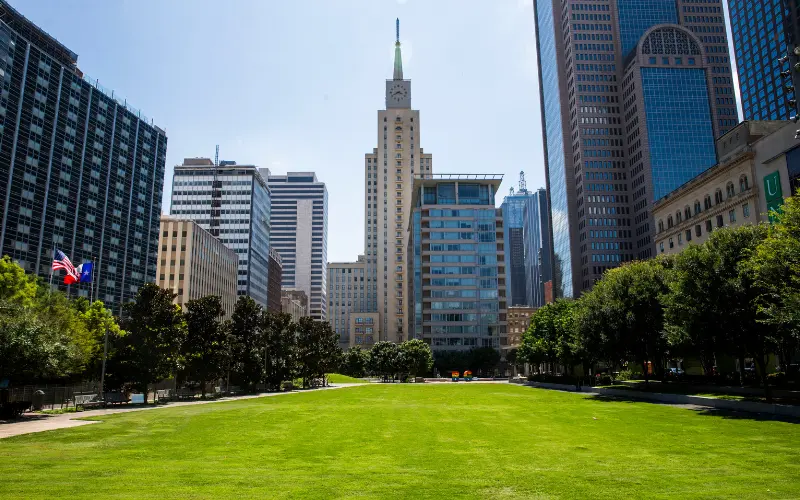 Indulge in Authentic Flavors at El Jalisco Mexican Restaurant
For those who love Mexican cuisine, El Jalisco Mexican Restaurant in Williamstown, KY, is a must-visit dining spot. This family-owned restaurant prides itself on offering authentic Mexican dishes made from scratch, creating a dining experience that is both flavorful and satisfying.
As you step into El Jalisco, you'll be greeted by the warm, inviting atmosphere that complements the vibrant food. The interior is colorfully decorated, echoing the liveliness of Mexican culture. This sets the tone for a fun, enjoyable meal whether you're out for a family dinner, a romantic date, or a casual catch-up with friends.
The menu offers a wide variety of options, ranging from classic tacos and enchiladas to more elaborate dishes like fajitas and mole. Each dish is crafted using fresh ingredients, ensuring that the flavors are as authentic as they are delicious. The restaurant also offers vegetarian options and a kids' menu, making it a great spot for diners of all ages and preferences.
No Mexican meal is complete without drinks, and El Jalisco does not disappoint in this regard. They offer a selection of beers, wines, and, of course, margaritas to complement your meal. The friendly staff are happy to help you choose the perfect drink to pair with your dish, rounding out a delightful culinary experience.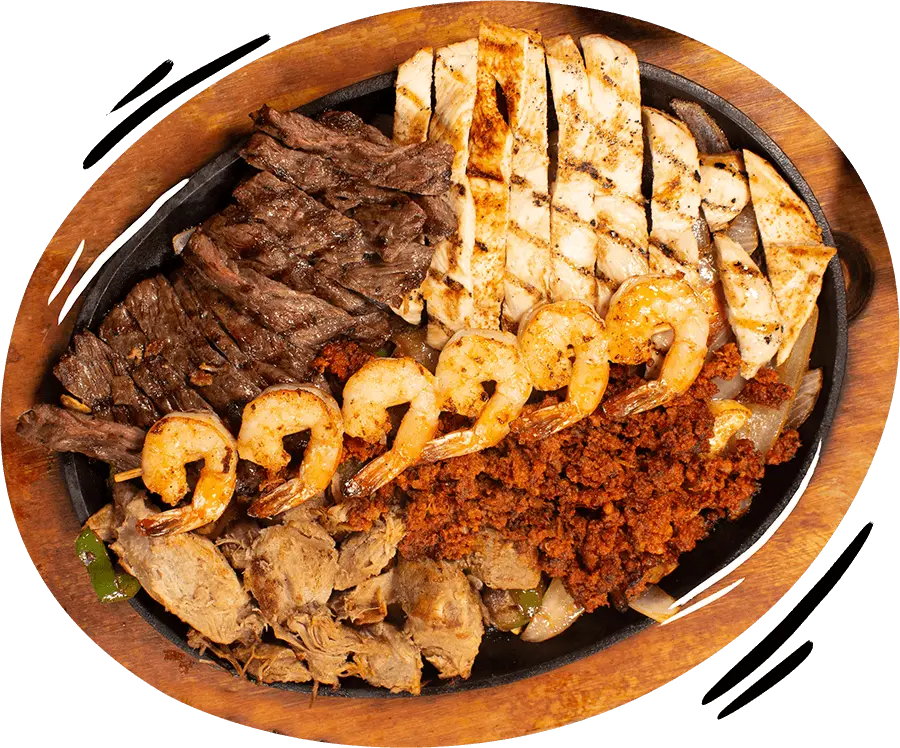 Wander Through the Charm of Downtown Williamstown
Downtown Williamstown offers an array of small-town charms that provide a refreshing break from the usual commercial tourist spots. As you stroll down the streets, you'll encounter a blend of historical architecture, quaint local shops, and welcoming community spaces that offer a glimpse into the soul of this Kentucky town.
This is a place where local business thrives; you'll find a range of unique stores selling everything from antiques to handmade crafts. Whether you're in the mood for window-shopping or looking for a special souvenir, the options are diverse and intriguing. There are also several cafes and restaurants, serving both local and international cuisine, perfect for when you need to take a break and refuel.
Public art and community boards add to the area's appeal, as do the various seasonal decorations that mark different holidays and events. The atmosphere is relaxed and friendly, with locals more than happy to strike up a conversation or offer recommendations on places to visit.
If you happen to visit during a special event or street fair, you'll find the downtown area pulsating with energy. Local musicians often perform, and various vendors set up stalls selling everything from food to artisanal crafts. These events offer a fantastic opportunity to immerse yourself in local culture and experience firsthand the community spirit that makes Williamstown special.
All in all, a visit to Downtown Williamstown offers a satisfying blend of leisure, culture, and community, making it a must-see part of any trip to the area.
Stock Up on Essentials at Ruler Foods
While not a tourist attraction in the traditional sense, Ruler Foods in Williamstown offers a convenient option for those looking to stock up on groceries during their visit. Whether you're staying in a vacation rental and plan to cook, or simply need to grab some snacks for a day of exploring, this grocery store offers a wide range of products to meet your needs.
The store is clean, well-organized, and offers a selection of fresh produce, dairy products, pantry staples, and more. They also carry a variety of organic and specialty items, making it easy to find what you're looking for. The prices are competitive, and weekly specials offer additional savings, making it a budget-friendly option for travelers.
One of the things that sets Ruler Foods apart is its focus on customer service. The staff are friendly and helpful, willing to assist you in finding items or answering any questions you may have. For those unfamiliar with the area, the store also provides a convenient point of reference for other nearby amenities, as it's typically surrounded by other useful shops and services.
Experience History and Culture at Its Best at Shaker Village
Shaker Village in the vicinity of Williamstown, Kentucky, provides a compelling blend of historical significance, cultural richness, and serene landscapes that captivate visitors from near and far. This restored 19th-century village offers an immersive experience into the world of the Shakers, a religious group known for their commitment to simplicity, innovation, and communal living.
The village comprises a number of preserved and restored buildings that serve as museums, craft shops, and even accommodations. Each building has its own story, and guided tours offer deep insights into the history and lifestyle of the Shakers. From their sophisticated craftsmanship to their contributions in agriculture and technology, there's much to learn and appreciate.
But it's not just about history; Shaker Village offers a tranquil escape into nature as well. With scenic walking trails, horse-drawn wagon rides, and opportunities to explore the area's flora and fauna, it's a haven for nature lovers. For those interested in handcrafted goods, the gift shop is a treasure trove of Shaker-inspired furniture, textiles, and crafts that make for memorable keepsakes or gifts.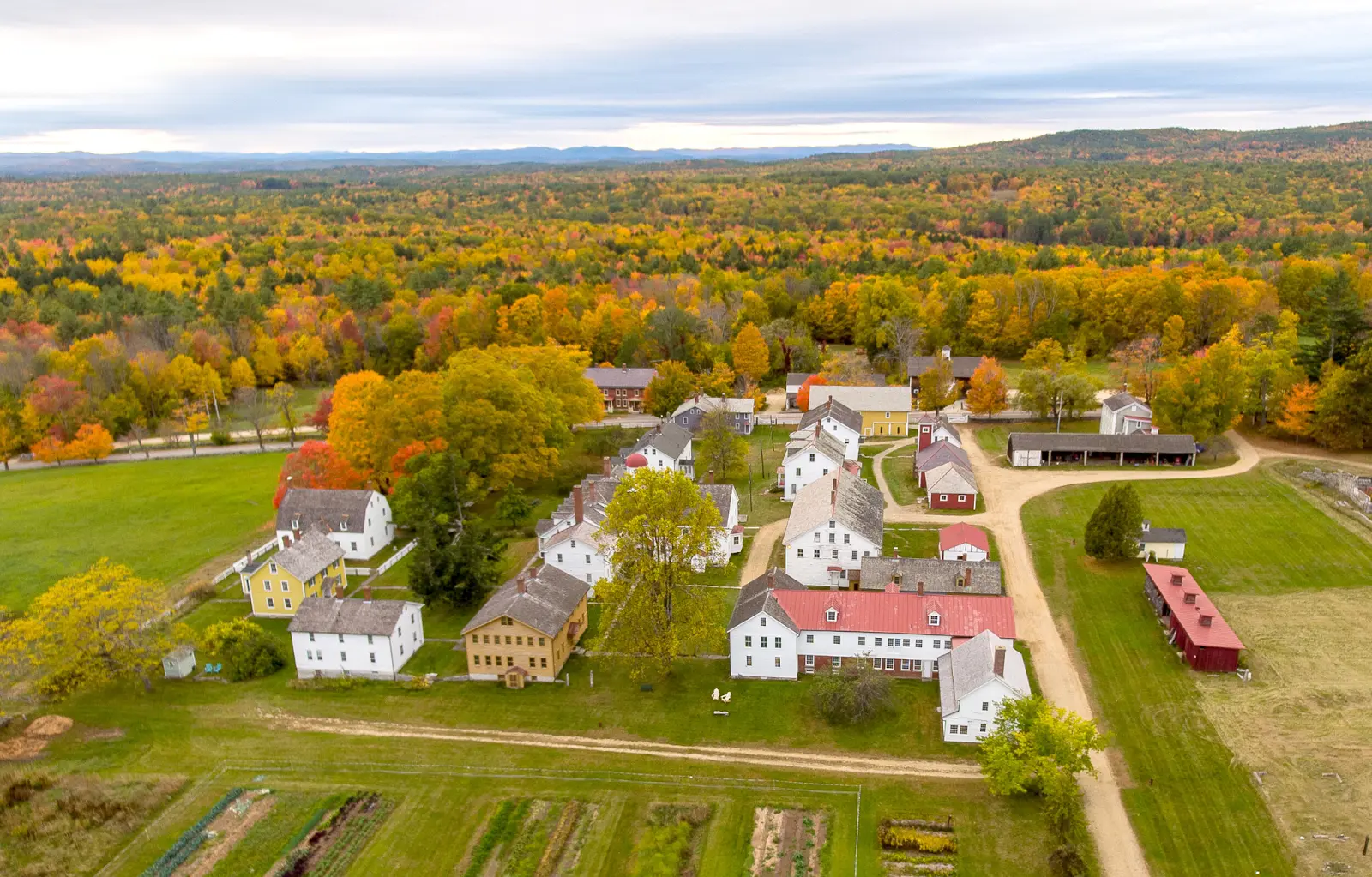 Find Unique Handcrafted Items at Webster's Woodworking
For those who appreciate the beauty and craftsmanship of handmade wooden items, Webster's Woodworking in Williamstown, Kentucky, is a hidden gem worth exploring. This local store specializes in woodworking, offering a range of products that demonstrate both skill and artistic creativity.
Upon entering the store, you're greeted by the earthy aroma of freshly cut wood, which immediately sets a calming and inviting atmosphere. The shelves and display tables are filled with a variety of wooden items, from furniture and home decor to toys and intricate carvings. Each piece is meticulously crafted, showcasing the fine detail and craftsmanship that goes into woodworking.
What sets Webster's Woodworking apart is the personal touch that comes with each item. Many of the pieces are made on-site, and the store often provides customization options for those looking for something particularly specific. Whether it's a custom-engraved cutting board, a personalized picture frame, or a piece of furniture built to your specifications, the artisans at Webster's are more than willing to accommodate your needs.
Additionally, the store staff are knowledgeable and passionate about woodworking, providing insightful information about the wood types, techniques, and care instructions for each item. Their friendly demeanor and willingness to share their craft make shopping here not just a purchase but an educational experience.
For those who love shopping for unique, hard-to-find items, a visit to the Williamsburg Vendors Mall in the Williamstown area offers an adventurous shopping experience. This expansive venue hosts a multitude of vendors selling a wide array of products, from antiques and vintage finds to crafts, home décor, and much more.
As you wander through the aisles, you'll encounter a fascinating mix of old and new. Vintage enthusiasts can hunt for rare collectibles, retro furniture, and nostalgic memorabilia. If handmade crafts are more your style, you'll find plenty of artisans showcasing their work, including jewelry, soaps, and hand-painted goods. The mall also features vendors selling new items, such as clothing, gadgets, and home essentials.
The environment is relaxed and inviting, making it a pleasant place to spend an afternoon. Many of the vendors are on-site and happy to chat about their products, offering a personalized touch that you won't find in larger retail stores. Seasonal events and promotions add an extra layer of excitement, making each visit a new experience.
Experience Equine Friendship at Old Friends Farm
For animal lovers and equestrian enthusiasts, a visit to Old Friends Farm near Williamstown offers an enriching and heartwarming experience. This unique farm serves as a retirement home for thoroughbred racehorses, providing them with a peaceful and loving environment to spend their golden years.
During a visit to Old Friends Farm, you'll have the opportunity to meet these majestic animals up close and personal. Guided tours introduce you to the horses, sharing stories of their racing careers, personalities, and the special care they receive at the farm. The passion the staff have for these animals is evident in every aspect of the farm, from the well-maintained stables and fields to the individual attention each horse receives.
This visit is not just educational but also emotionally fulfilling. Many of the horses have come from challenging situations, and the farm serves as a sanctuary where they can enjoy a quality of life they might not otherwise have had. It's a place where both the horses and humans share a unique bond, built on mutual respect and love.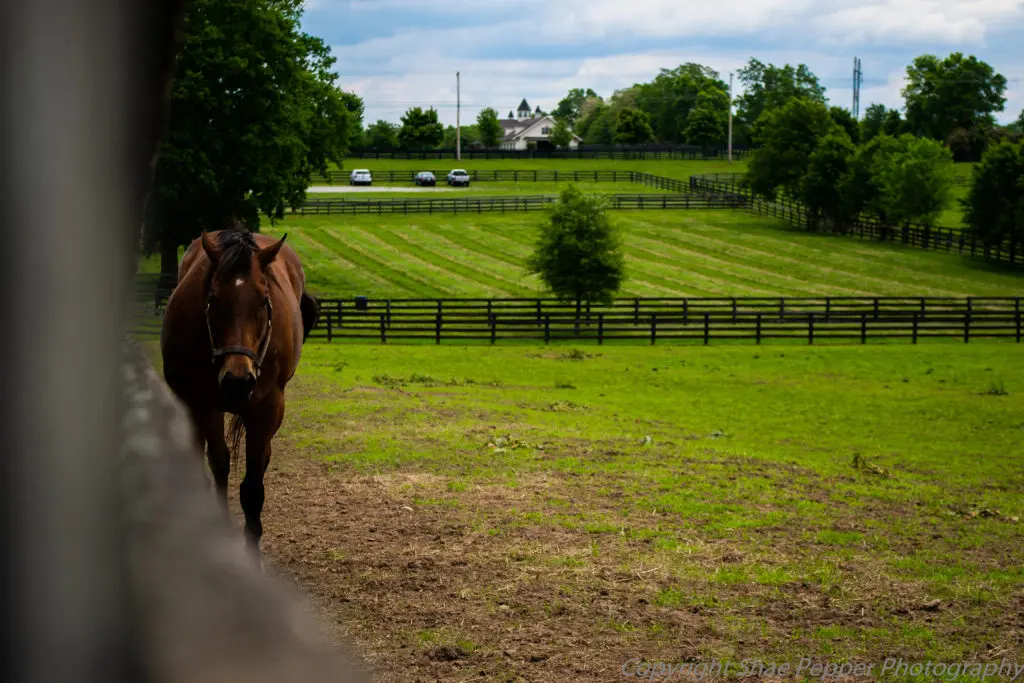 Dive into Fun at Kentucky Splash Waterpark and Campground
A visit to Kentucky Splash Waterpark and Campground near Williamstown offers a delightful escape for the whole family. With a range of water attractions and activities, it's a one-stop destination for summertime fun. Whether you're looking to beat the heat with some thrilling water slides or simply want to lounge by the pool, Kentucky Splash has something for everyone.
The waterpark boasts an array of features that promise an exciting day out. From wave pools and lazy rivers to a variety of slides catering to all levels of daring, you'll find it easy to keep cool and entertained. For younger visitors, kiddie pools and splash pads provide a safe and enjoyable environment to play in.
But the experience doesn't stop at the water's edge. The venue also features a campground, offering the perfect setting for an extended getaway. Well-maintained camping sites, complete with essential facilities, ensure a comfortable stay amidst nature. Fire pits and barbecue areas add to the camping experience, allowing you to turn your visit into a full-blown outdoor adventure.
Combining the excitement of a waterpark with the serenity of a campground, Kentucky Splash offers a versatile experience that appeals to both adventure seekers and those looking for a relaxing escape.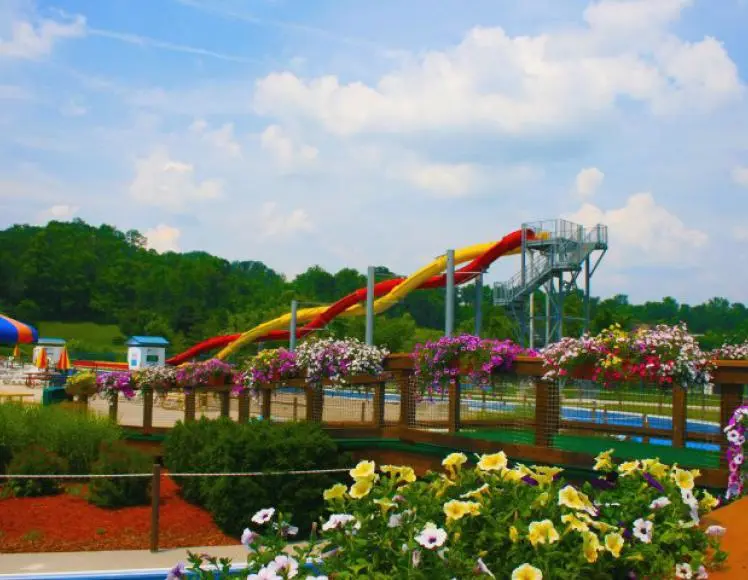 Explore the Wonders of the Creation Museum
For those interested in diving into a unique blend of religion, science, and history, the Creation Museum near Williamstown offers an intriguing experience. This state-of-the-art museum seeks to explore the biblical account of the history of the universe, presenting a young-Earth creationist view that contrasts with mainstream scientific theories.
Upon entering the museum, visitors are greeted with an impressive array of exhibits, ranging from detailed dioramas and interactive displays to live demonstrations and educational films. The museum is designed to be a walk through biblical history, featuring life-sized recreations of biblical scenes, complete with animatronic figures and ambient sounds.
One of the museum's standout attractions is its planetarium, which offers an immersive view into the universe, designed to demonstrate the majesty of God's creation. There's also a beautiful botanical garden, which serves as a serene setting for contemplation and spiritual reflection.
Note that the Creation Museum might not be everyone's cup of tea, given its religious orientation, but it's a significant part of the cultural fabric of the Williamstown area, attracting visitors from all over the country.
Conclusion
Williamstown, with its rich tapestry of attractions, presents a myriad of opportunities for exploration and enjoyment. Whether it's delving into the spiritual and scientific discourse at the Creation Museum, experiencing the thrilling water rides at Kentucky Splash Waterpark, or unwinding amidst the serene landscapes of the local parks and lakes, every experience contributes to a richer, more varied perception of this charming Kentucky city. Visitors leaving Williamstown will carry with them not just souvenirs and photographs, but a collection of diverse, enriching experiences and a deeper understanding and appreciation of the local culture, history, and natural beauty that define this remarkable locale.