21 Best Things to Do in Hell's Kitchen, NYC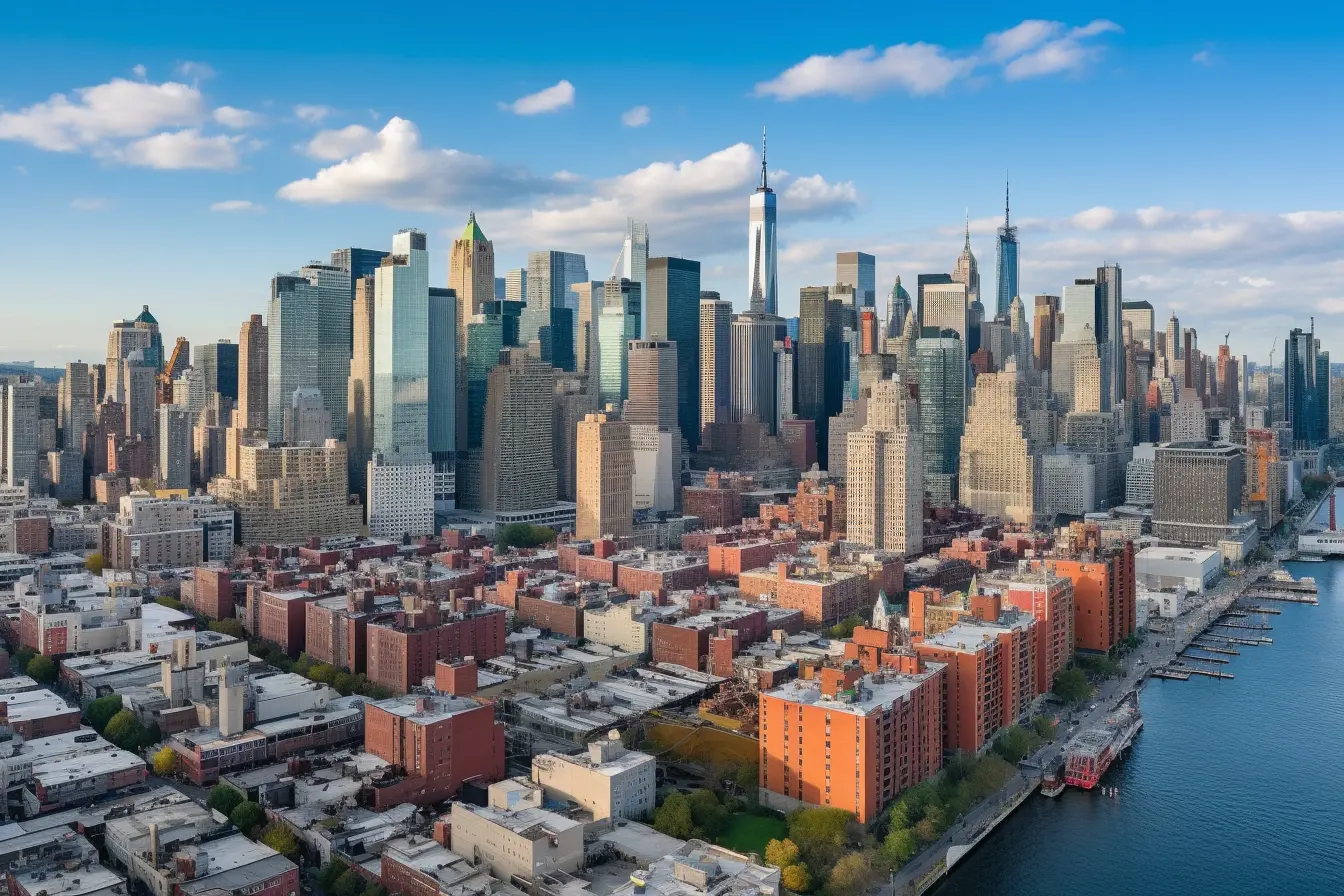 Nestled on the west side of Midtown Manhattan, Hell's Kitchen pulses with an energy that is both raw and refined. With its storied past, diverse community, and burgeoning culinary scene, this vibrant neighborhood is a microcosm of New York City's dynamic spirit. Steeped in history yet continuously evolving, Hell's Kitchen offers a unique blend of the old and the new, where brick-lined streets meet modern skyscrapers, and long-standing local establishments coexist with trendy new hangouts.
Discovering Maritime Marvels at the Intrepid Sea, Air & Space Museum
Nestled within the spirited vicinity of Hell's Kitchen, the Intrepid Sea, Air & Space Museum stands as a grand testament to maritime and aerospace history. This renowned museum is harbored on the Intrepid, an aircraft carrier that played a significant role in World War II. Visitors are captivated by the meticulous exhibits that span across varied themes of sea, air, and space, providing glimpses into the marvels of human endeavor in these realms. The collection of aircraft displayed on the flight deck is a stunning array of engineering brilliance, including a Lockheed A-12 and the supersonic Concorde.
Guests are not just observers but active participants in interactive exhibits, allowing them to delve deep into the technological advancements and innovative designs that encompass naval and space exploration. For those who have an inclination towards space exploration, the Space Shuttle Pavilion, showcasing the Enterprise, unfolds the intricate details of space missions and the scientific endeavors behind them. Visitors can attend enlightening programs and talks providing insights into military and aerospace history, enriching their knowledge about the critical milestones achieved in these fields.
Walking through the vessel, you witness the convergence of history, technology, and human resilience, making the museum an enlightening venture for enthusiasts of all ages. Hell's Kitchen takes immense pride in being home to this monument of human triumphs, and the museum stands as a beacon of inspiration for budding astronauts, engineers, and anyone with a flicker of curiosity about the boundless universe and the vast seas.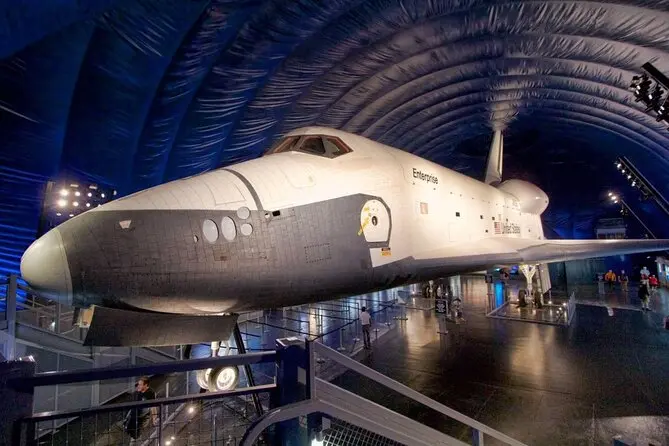 Navigating the Waters with Manhattan Kayak Co.
Hell's Kitchen offers a unique juxtaposition of urban life and outdoor experiences. One such distinctive experience is available at Manhattan Kayak Co., where locals and tourists alike can embark on a thrilling paddling adventure on the Hudson River. The company is synonymous with quality and safety, offering meticulously designed kayak tours suitable for both novices and seasoned paddlers.
With the city skyline as the backdrop, paddlers get to experience New York City from an entirely different perspective, allowing them to revel in the tranquility of the waters while absorbing the vibrant energy of the city. Each stroke brings a sense of freedom and connection with nature, a precious respite from the bustling city life. The guides are knowledgeable and experienced, ensuring that every participant feels comfortable and secure as they navigate the waters.
Manhattan Kayak Co. offers varied experiences including sunset tours, allowing paddlers to witness the city bathed in golden hues, and full moon tours, which provide a serene and mystical paddling experience under the moonlight. The company also offers instructional sessions for those looking to refine their kayaking skills, with experts providing tips and techniques to enhance the paddling experience.
Engaging in a paddling adventure with Manhattan Kayak Co. is not just about physical activity; it is a holistic experience that allows individuals to connect with themselves, nature, and the ever-energetic spirit of New York City. It's a must-visit for those who find themselves in the eclectic neighborhood of Hell's Kitchen, looking for an unconventional urban adventure.
Explore Cultural Richness at the Irish Arts Center
Hell's Kitchen houses the illustrious Irish Arts Center, an establishment dedicated to celebrating and promoting Irish culture, heritage, and the arts. This venue is a nucleus of vibrant Irish culture and is the perfect location for those yearning to experience the authentic taste of Irish music, literature, dance, and visual arts. A visit here provides an extensive insight into the rich traditions, folklore, and the contemporary artistic expressions of Ireland, blending the historic with the modern in a seamless symphony of cultural exposition.
The center organizes a plethora of events, performances, and workshops that aim to present the multifaceted tapestry of Irish arts to a diverse audience. Here, attendees can witness captivating performances by renowned artists and immerse themselves in the rhythmic allure of traditional Irish dance. The literary events and discussions hosted at the center offer a deep dive into the rich repository of Irish literature, illuminating the thoughts, philosophies, and imaginations of Irish writers.
Art enthusiasts visiting the Irish Arts Center are treated to a kaleidoscope of visual arts, where each piece narrates a unique tale of Irish life and heritage. The center's commitment to education is evident in its offering of classes and workshops designed to educate individuals about Irish culture, language, and arts. This cultural hub in Hell's Kitchen is a gateway to the emerald isle, fostering an appreciation and understanding of the rich and varied Irish cultural landscape.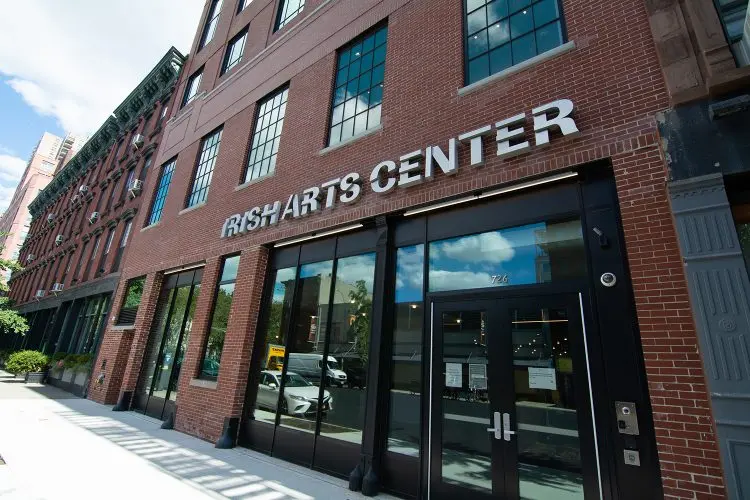 Embark on a Scenic Journey with Circle Line Sightseeing Cruises
Circle Line Sightseeing Cruises, based in the iconic neighborhood of Hell's Kitchen, offer a myriad of sailing experiences, allowing visitors to witness the majestic skyline of New York City from the pristine waters. These cruises are not mere voyages but narrated journeys that provide intriguing insights into the city's landmarks and history. Whether it's the iconic Statue of Liberty, the grandeur of the Brooklyn Bridge, or the architectural marvel of the One World Trade Center, each site is explored with engaging commentary by knowledgeable guides.
The cruise line offers varied options catering to diverse preferences. There are classic, premium, and nighttime cruises available, each providing a distinct view and experience of the city. For those interested in soaking in the panoramic vistas of the city bathed in the soft glow of the setting sun, the sunset cruise offers an idyllic retreat. The nighttime cruises unveil the city of lights in all its illuminated splendor, creating a mesmerizing tableau of shimmering reflections on the water.
Every cruise ensures comfort and convenience, with well-equipped vessels and accommodating staff, making the journey as delightful as the destinations. The culinary delights available onboard add a flavorful touch to the scenic escapades, rounding off the experience with gastronomic satisfaction. For those exploring Hell's Kitchen, Circle Line Sightseeing Cruises offer a refreshing perspective of New York City, combining leisure, learning, and the sheer joy of sailing.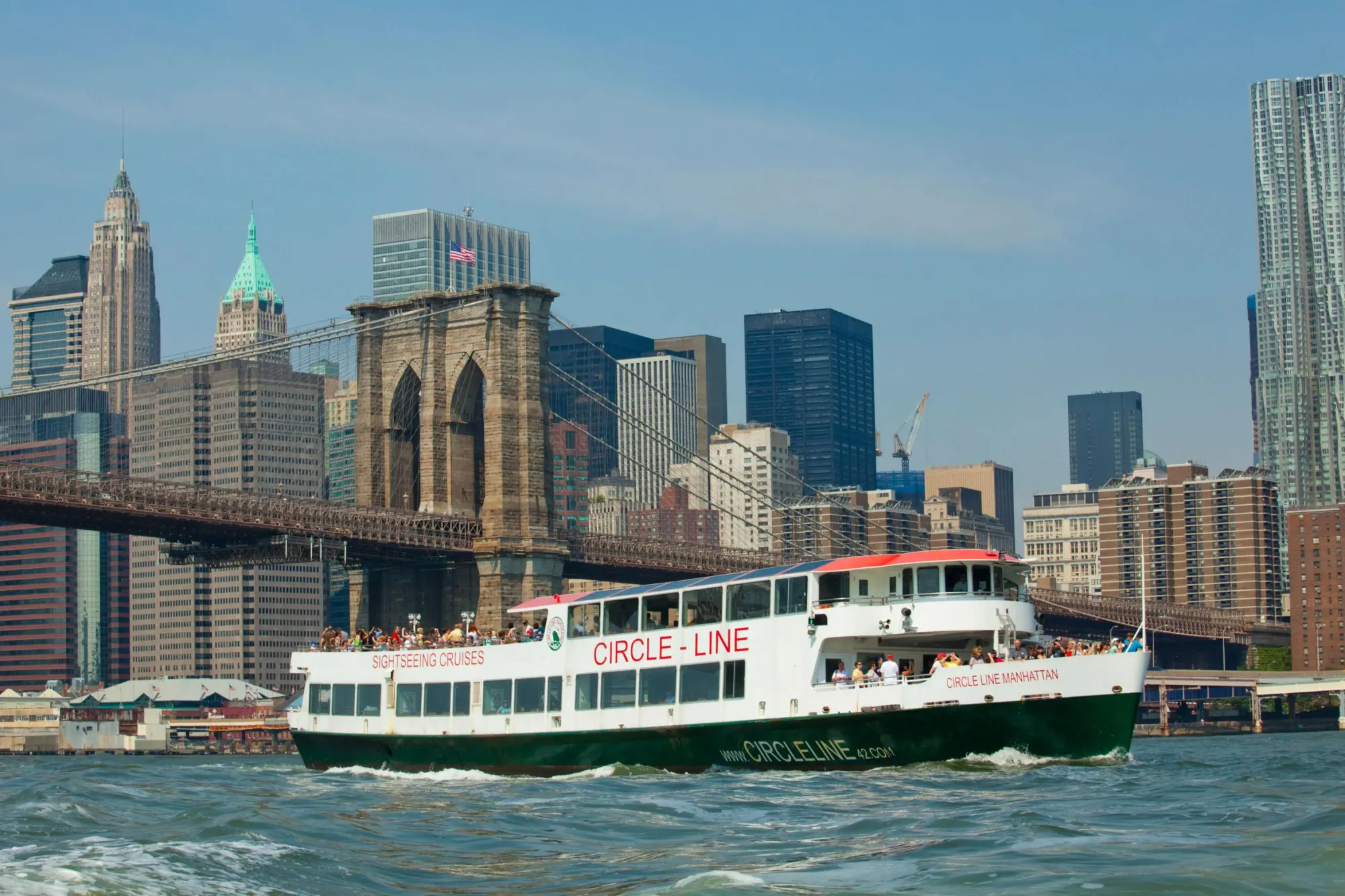 Find Unique Keepsakes at Delphinium Home
Situated in the lively realm of Hell's Kitchen, Delphinium Home is a treasure trove for those on the quest for distinctive and delightful gifts. This boutique is renowned for its eclectic collection of home décor, accessories, and a myriad of quirky, whimsical items that cater to varied tastes and preferences. Visitors are greeted with a spectrum of colors and textures, each item radiating a unique charm and character.
Whether you are looking for a vibrant piece of art to adorn your walls or a whimsical accessory to add a touch of individuality to your space, Delphinium Home has something to offer. The store also features a variety of scented candles, bath products, and other self-care items, allowing guests to find the perfect gifts for relaxation and rejuvenation.
The staff at Delphinium Home are well-versed in the variety of products available and are always willing to help find the perfect gift, be it for a loved one or a treat for oneself. Every item in this charming store seems to tell a story, making your shopping experience not just a retail endeavor but a journey through creative expression. For those wandering through Hell's Kitchen, Delphinium Home is a must-visit to discover enchanting items that are as unique as the neighborhood itself.
Relax and Rejuvenate at Hudson River Park
Hudson River Park, a verdant oasis in Hell's Kitchen, offers a serene escape from the urban hustle, presenting a sprawling expanse where land meets water. This riverside sanctuary is a popular spot for locals and tourists alike looking to indulge in a lazy afternoon surrounded by scenic beauty and tranquility. The park's meticulously maintained landscapes, interspersed with artistic installations and recreational amenities, provide a wholesome environment for relaxation and leisure.
Visitors can embark on a leisurely stroll along the meandering pathways, taking in the sweeping views of the river and the cityscape beyond. The park offers ample seating areas where one can unwind with a book or simply soak in the soothing ambiance. Those with a penchant for activity can explore the cycling trails or indulge in a friendly match at the sports facilities available within the park.
For nature enthusiasts, the park is a haven, with its diverse flora and fauna offering delightful glimpses into the area's natural ecosystem. The waterfront piers host an array of events and activities throughout the year, ranging from concerts to fitness classes, adding a dynamic flavor to the park's serene setting. A visit to Hudson River Park is an enchanting experience, where the gentle whispers of the river and the rustling leaves narrate tales of serenity and harmony amidst the bustling energy of Hell's Kitchen.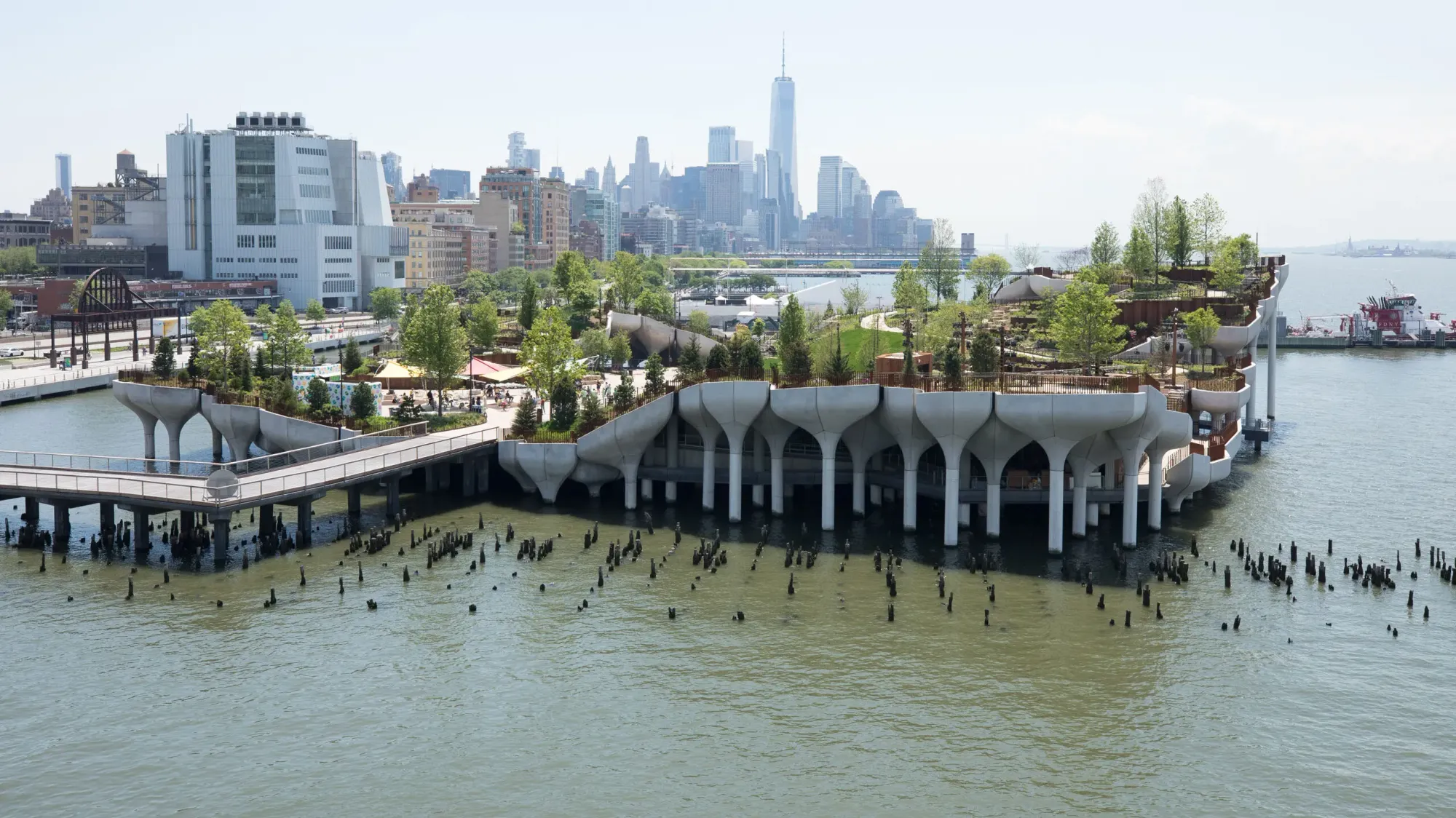 Experience Leisure at DeWitt Clinton Park
DeWitt Clinton Park, located in the dynamic neighborhood of Hell's Kitchen, is a sanctuary for those seeking a respite from the relentless pace of city life. Named after the former New York Governor DeWitt Clinton, this green enclave is interspersed with lush lawns, shaded areas, and ample seating, creating a perfect setting for relaxation and recreation. The park is a communal hub where locals gather to indulge in varied activities or to simply revel in the calming ambiance.
Children find a haven in the park's play areas, equipped with swings and slides, while sports enthusiasts can engage in games on the well-maintained courts and fields. The walking trails are frequented by joggers and those who prefer a serene stroll amidst nature. For canine companions, the designated dog run areas offer the liberty to play and interact in a secure environment.
With its rich history, DeWitt Clinton Park is not just a recreational space but also a living museum, with monuments and plaques narrating tales of the past. The well-curated gardens are a visual treat, adding a splash of color to the green tapestry of the park. Whether it's a lazy afternoon picnic or a friendly sports match, DeWitt Clinton Park offers a harmonious blend of leisure and vitality in the heart of Hell's Kitchen.
Uncover Contemporary Brilliance at Sean Kelly Gallery
Sean Kelly Gallery, located in Hell's Kitchen, is a prestigious contemporary art gallery and a pivotal venue for art aficionados. The gallery is renowned for showcasing a diverse range of contemporary art, including works by established and emerging artists. It stands as a testament to artistic innovation and creativity, drawing visitors into a realm where art is experienced in its myriad forms.
The gallery is home to a plethora of artistic expressions, from thought-provoking installations and avant-garde sculptures to evocative paintings and multimedia artworks. Every piece displayed at Sean Kelly Gallery is curated with meticulous attention to detail, reflecting the gallery's commitment to promoting artistic excellence and integrity. Visitors are invited to explore the varying themes and narratives encapsulated in the artworks, each providing a unique perspective and dialogue on contemporary life and the human condition.
Sean Kelly Gallery frequently organizes exhibitions, art fairs, and events, offering art enthusiasts opportunities to engage with the art community and to delve deeper into the discourse surrounding contemporary art. The gallery's dynamic and inclusive space fosters a sense of discovery and reflection, enabling visitors to connect with art on a profound level. For those roaming the streets of Hell's Kitchen with a thirst for artistic exploration, a visit to Sean Kelly Gallery promises a rich and enlightening experience.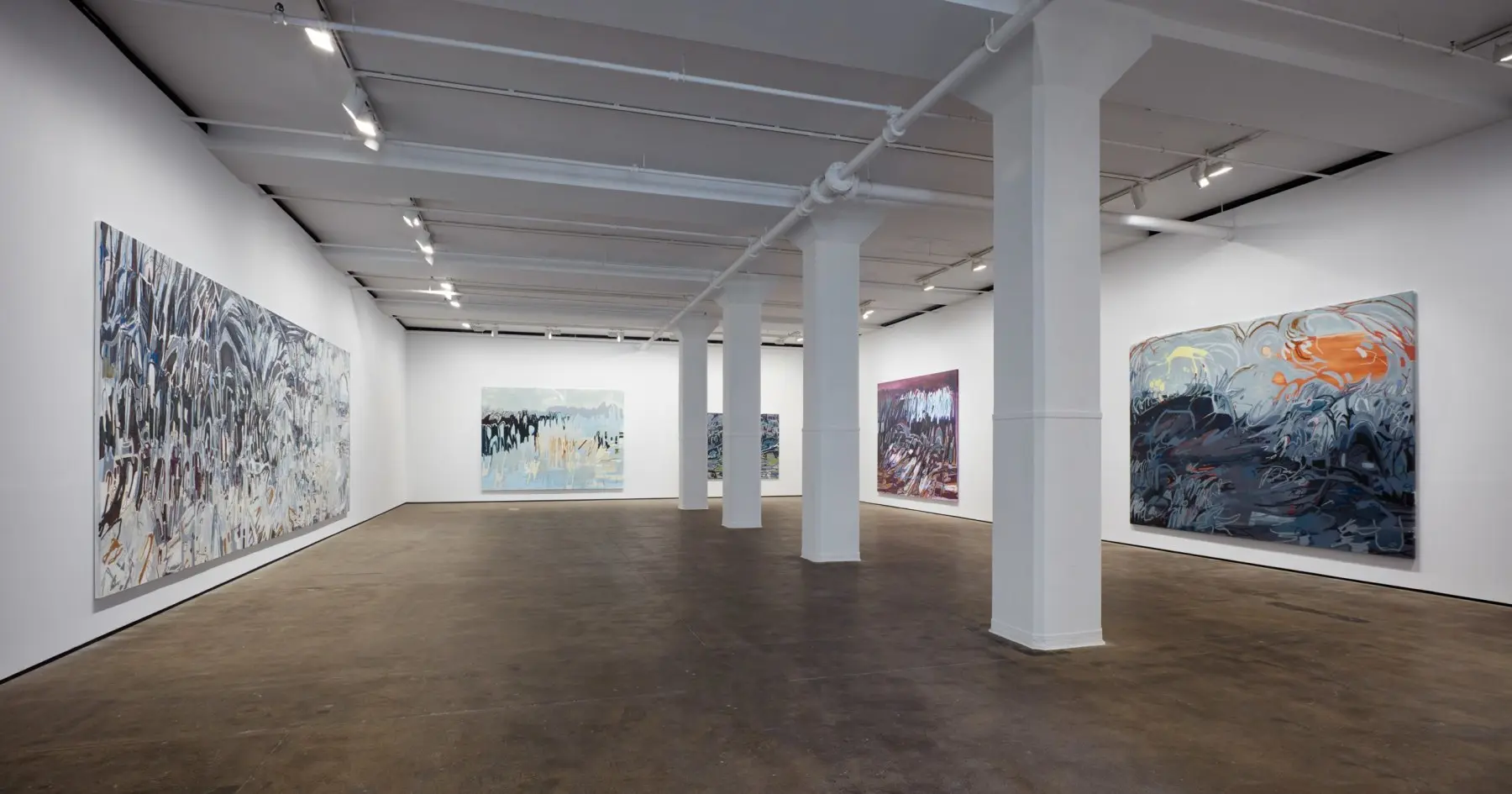 Savor Historical Elegance at The Landmark Tavern
In the lively neighborhood of Hell's Kitchen, The Landmark Tavern stands as a living relic of New York's rich history. Established in 1868, this historic pub is a confluence of old-world charm and modern-day hospitality, offering guests an experience steeped in tales of yore while they enjoy their drinks. The elegant interiors, with their meticulously preserved woodwork and timeless décor, transport visitors to an era where every corner echoes with whispers of the past.
The tavern offers a diverse selection of drinks, ranging from classic cocktails to an extensive array of beers and spirits. The connoisseurs of good food can delve into the delicious offerings of the menu, featuring a blend of traditional and contemporary dishes, each prepared with the freshest ingredients. The ambiance is enriched with friendly staff and warm lighting, creating a cozy and inviting environment.
The Landmark Tavern is not just a place to savor drinks and food; it is a journey through the annals of New York's history, where every wall has a story to tell. Whether you're a history buff or someone simply looking for a pleasant place to unwind, this tavern offers a unique and enriching experience in the midst of the bustling vibes of Hell's Kitchen.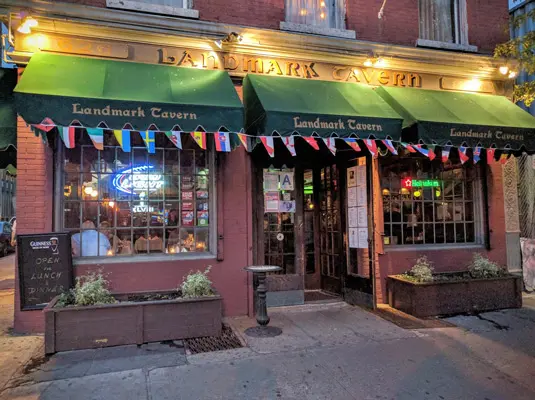 Discover Literary Legacy at The Original Office of The New Yorker
The Original Office of The New Yorker in Hell's Kitchen is a symbol of literary and journalistic excellence. For lovers of literature and prose, a visit to this historical site offers a glimpse into the origins of one of the most esteemed publications in the world. The New Yorker, known for its incisive commentary, innovative fiction, and iconic cartoons, started its journey from this very place, contributing profoundly to the literary tapestry of the world.
Visitors can explore the preserved office space, feeling the pulse of creativity and literary brilliance that has been a hallmark of The New Yorker. The walls, adorned with framed first editions and iconic illustrations, are a silent testimony to the myriad stories, essays, and artistic expressions that were birthed here. A walk through this space is a walk through literary history, providing insights into the magazine's foundational years and its evolution.
While the office is symbolic of the past, it also serves as a beacon of inspiration for budding writers, journalists, and artists, encouraging them to pursue their passion and contribute their voices to the diverse world of literature. Paying a visit to The Original Office of The New Yorker in Hell's Kitchen is not just a tour but a homage to the enduring spirit of literary and journalistic pursuit.
Experience Exhilaration at Javits Center
In the vibrant precinct of Hell's Kitchen, the Jacob K. Javits Convention Center, or simply Javits Center, stands as a colossal venue for exhibitions, conventions, trade shows, and special events. This architectural marvel, with its expansive space and state-of-the-art facilities, is a hub of activity, drawing people from all walks of life to experience the myriad events it hosts. From international trade expos to comic cons, the spectrum of events is as diverse as it is exhilarating.
The center's comprehensive calendar offers something for everyone, be it professional networking events, educational conferences, or entertainment extravaganzas. Attendees get the chance to engage with innovative ideas, products, and cultural expressions from around the globe, providing enriching experiences and learning opportunities. The vast exhibition halls, filled with interactive displays and engaging booths, create an environment ripe with exploration and discovery.
Visitors to the Javits Center also get to savor the spectacular views of the city and the Hudson River from its green roof, adding a scenic touch to the vibrant ambiance of the venue. Attending an event at the Javits Center is more than just participation; it's an immersive experience into the global melting pot of ideas, cultures, and innovations, right in the heart of Hell's Kitchen.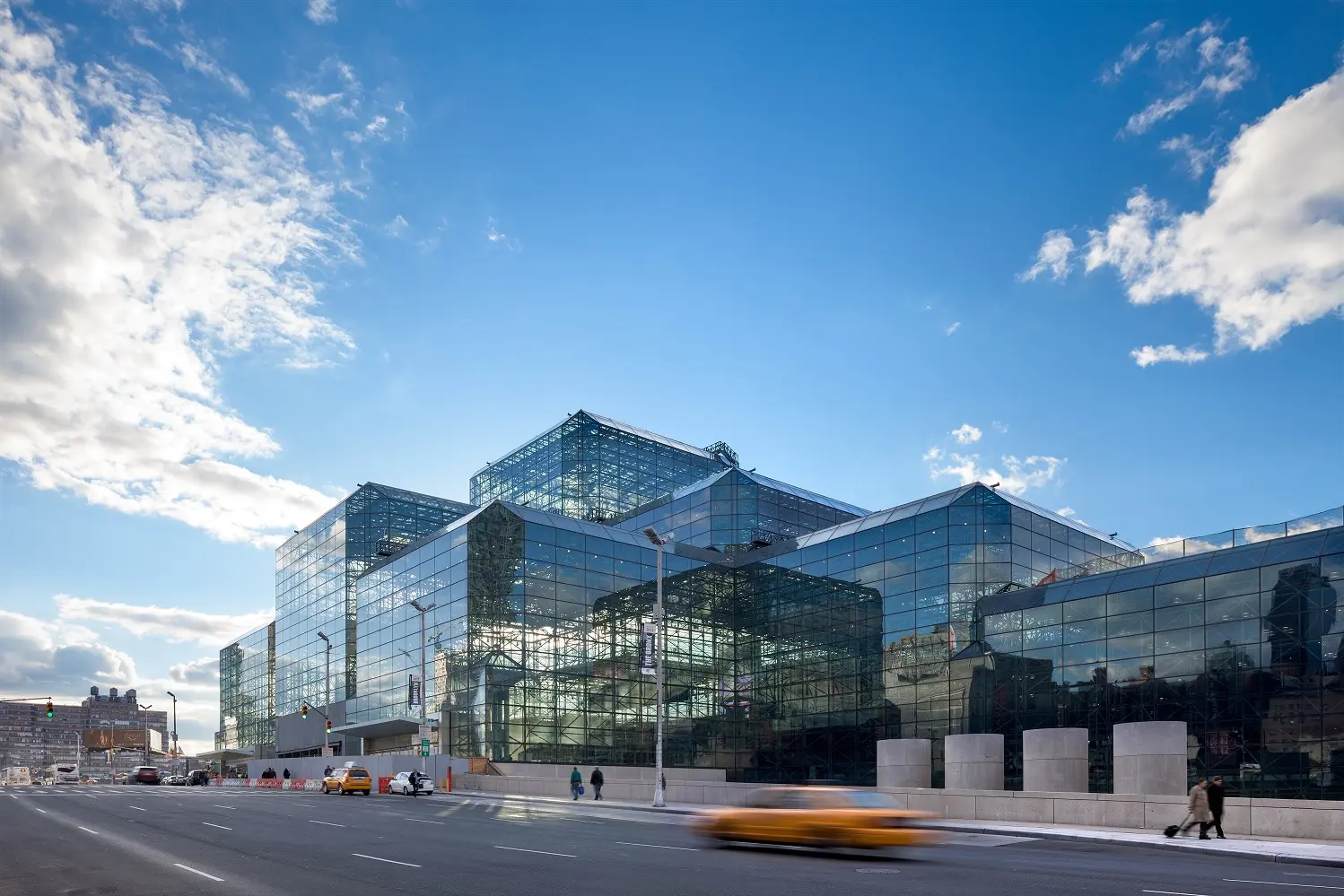 Indulge in Culinary Wonders at Restaurant Row
Restaurant Row, nestled in Hell's Kitchen, is a culinary paradise for food enthusiasts, offering a tantalizing array of dining options that cater to every palate and preference. This gastronomic haven, lined with an eclectic mix of eateries, is a testament to the diversity and richness of the culinary landscape in this dynamic neighborhood. From sumptuous fine dining to cozy bistros, the choices are abundant and varied.
Food lovers can embark on a culinary journey, exploring flavors from around the world, each restaurant offering a unique blend of cuisine, atmosphere, and hospitality. Whether it's the spicy allure of ethnic cuisines, the comforting warmth of traditional dishes, or the innovative flair of fusion foods, Restaurant Row presents a symphony of flavors waiting to be discovered. The eateries here place a strong emphasis on quality and authenticity, ensuring that every dish is a delightful experience for the senses.
The ambiance of Restaurant Row, with its vibrant energy and inviting aromas, adds to the overall dining experience, making it a must-visit destination for food aficionados. Every meal here is not just about satiating hunger; it's a culinary adventure that entices and satisfies, leaving visitors with lingering flavors and cherished memories. Whether you're a discerning food critic or a casual diner looking to explore new tastes, Restaurant Row in Hell's Kitchen is a culinary treasure trove awaiting your presence.
Experience Exotic Aromas at Kahve
In the bustling realm of Hell's Kitchen, Kahve stands out as a haven for lovers of Turkish coffee. This cozy coffee shop is famed for offering an authentic taste of Turkish tradition, serving rich, aromatic coffee that is a treat for the senses. Every sip of their brew is an intimate journey to the historic lanes of Turkey, allowing patrons to experience the exotic and intricate flavors of this unique beverage.
Kahve pays meticulous attention to the preparation of their coffee, ensuring that the rich and bold flavors are preserved in every cup. The aromatic spices and the finely ground coffee beans combine to create a beverage that is both flavorful and invigorating. The warm and welcoming ambiance of the café, complemented by its stylish décor, makes it a perfect spot to relax, converse, or simply lose oneself in the enchanting world of coffee.
Beyond coffee, Kahve also offers a selection of delightful pastries and snacks, each item adding a flavorful touch to the coffee experience. The harmonious blend of traditional flavors and modern ambiance makes Kahve a cherished spot for both locals and visitors. Whether you are a coffee connoisseur or a curious explorer of new flavors, a visit to Kahve is a must to experience the mystique of Turkish coffee in the heart of Hell's Kitchen.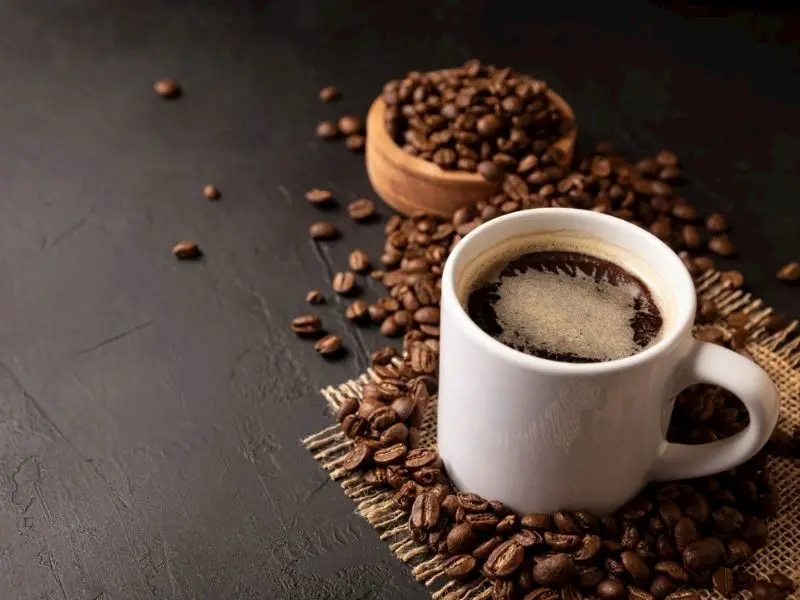 Unleash Creativity at Pottery NYC
In the artistic labyrinth of Hell's Kitchen, Pottery NYC serves as a vibrant studio where individuals can explore and embrace their creative sides. This pottery studio provides a nurturing and inclusive environment, allowing people to experience the joy of shaping clay into beautiful forms. Whether you are a seasoned artist or a beginner with a newfound interest in pottery, the studio welcomes all, offering guidance and inspiration to create.
The studio is equipped with all the necessary tools and materials, ensuring that artists can experiment and create without any hindrances. The skilled instructors at Pottery NYC are passionate about sharing their knowledge and expertise, helping individuals to learn, grow, and express themselves through the medium of clay. The interactive workshops and classes are designed to cater to different skill levels, providing a comprehensive learning experience in the art of pottery.
Engaging in pottery at this studio is not just a process of creation; it's a therapeutic journey where hands and heart synchronize to give life to imaginative forms. The sense of accomplishment in creating something beautiful and unique is immensely rewarding, making every moment spent at Pottery NYC a cherished memory. For those seeking an artistic escape in Hell's Kitchen, Pottery NYC is the perfect place to connect with one's creative spirit and delve into the mesmerizing world of pottery.
Savor Italian Excellence at Bocca di Bacco
Nestled in the animated surroundings of Hell's Kitchen, Bocca di Bacco stands as a beacon for aficionados of Italian cuisine. This restaurant is a gateway to the rich and diverse culinary traditions of Italy, offering dishes that are a harmonious blend of flavors, textures, and aromas. From handcrafted pastas to meticulously prepared seafood, every item on the menu is a testament to the culinary craftsmanship that Italian cuisine is renowned for.
Bocca di Bacco boasts a warm and elegant ambiance, where the soft glow of lights and the gentle hum of conversations create an inviting atmosphere. The extensive wine list, featuring a curated selection of Italian wines, complements the culinary delights, enhancing the dining experience. Whether it's a romantic dinner or a casual meal with friends, the restaurant caters to every occasion, ensuring that guests leave with their palates pleased and spirits lifted.
The gracious staff, the exquisite food, and the alluring interiors come together to weave a tapestry of Italian charm right in the heart of Hell's Kitchen. A meal at Bocca di Bacco is not just about savoring delicious fares; it's an immersive journey through the culinary landscapes of Italy, promising a memorable gastronomic experience.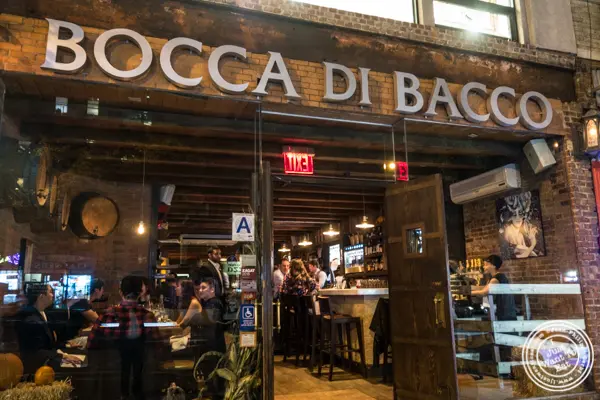 Immerse in the Lights and Sounds of Times Square
Times Square, located a short distance from Hell's Kitchen, is a dynamic and iconic hub known for its dazzling displays, vibrant energy, and the eclectic mix of entertainment, shopping, and dining options. This world-famous landmark is a symphony of lights, sounds, and movements, where the pulse of the city can be felt in every corner.
Visitors to Times Square can explore a myriad of attractions, including renowned theaters hosting Broadway shows, flagship stores offering a shopper's paradise, and an array of eateries serving cuisines from around the world. The ever-present thrum of activity and the kaleidoscope of neon lights create an atmosphere that is both exhilarating and infectious.
Beyond the commercial and entertainment allure, Times Square is also a canvas for artistic expressions, featuring installations and performances that reflect the diverse and creative spirit of New York City. The square is a melting pot where people from different walks of life converge to experience the essence of the city's vibrant culture.
Exploring Times Square is like dancing to the rhythm of the city, where every moment is a celebration of life's myriad colors. Whether you are a seasoned New Yorker or a first-time visitor, a trip to Times Square is a quintessential New York experience, encapsulating the unstoppable energy and eclectic charm of the city.
Experience Theatrical Magic on Broadway
In the radiant tapestry of New York City, Broadway stands as a dazzling thread, weaving stories and emotions into unforgettable theatrical experiences. Located near Hell's Kitchen, Broadway is the beating heart of the world's theatrical scene, hosting an array of productions that range from timeless classics to innovative contemporary works. Each theater is a portal to different worlds, where stories unfold in a symphony of lights, music, and emotions.
For those seeking the magic of live performances, Broadway offers a myriad of shows to choose from. The meticulous direction, stunning set designs, impeccable acting, and soulful music amalgamate to create performances that resonate with audiences on a profound level. Whether it's a gripping drama, a heartwarming musical, or a groundbreaking experimental piece, Broadway presents the richness and diversity of theatrical artistry in its purest form.
Attending a Broadway show is not merely about watching a play or musical; it's an immersive journey where narratives come to life, touching hearts and stirring thoughts. For visitors and locals alike, experiencing a Broadway show is a cherished ritual, a chance to partake in the creative pulse of the city and witness storytelling at its finest.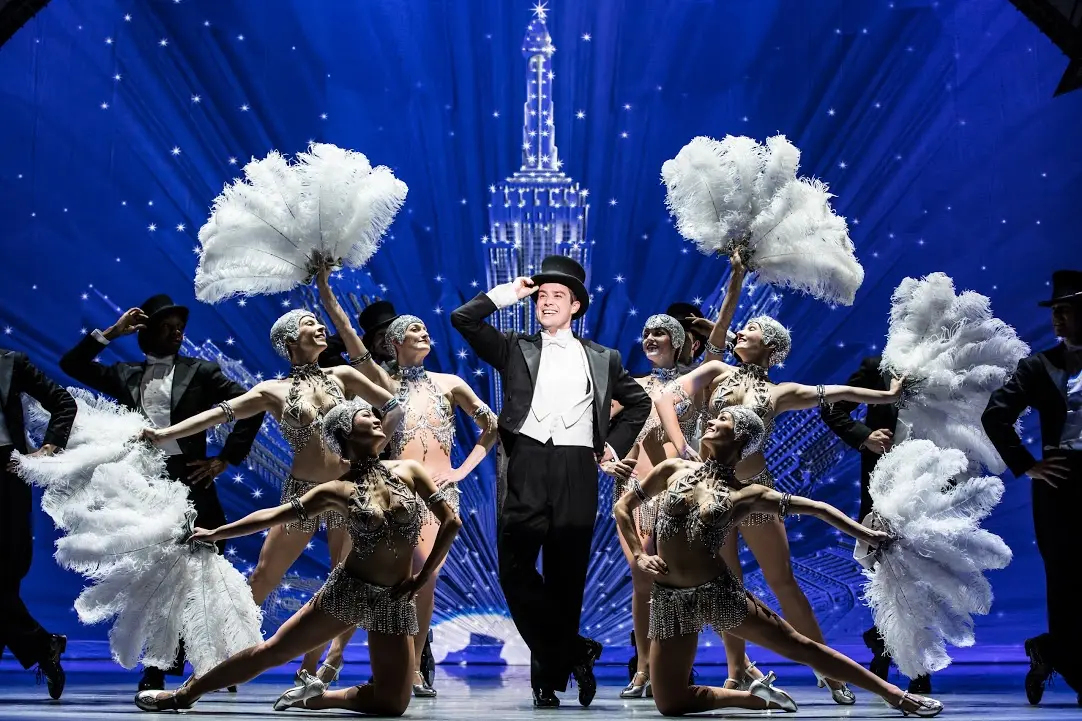 Explore the Innovations of Art at The Museum of Modern Art
The Museum of Modern Art (MoMA), situated in proximity to Hell's Kitchen, is a sanctuary for lovers of contemporary art. This iconic museum houses an unparalleled collection of artworks, showcasing the myriad forms and expressions of modern and contemporary art. MoMA is a canvas where the brushstrokes of innovation and tradition blend to create a vibrant picture of artistic evolution.
Visitors are invited to wander through the museum's expansive galleries, discovering a diverse array of paintings, sculptures, photographs, films, and design objects. Each piece at MoMA is a reflection of the transformative power of art, offering insights into the cultural, social, and philosophical dimensions of human existence. The museum's dynamic exhibition calendar ensures that there is always something new and exciting to explore, providing fresh perspectives on the ever-evolving landscape of contemporary art.
A visit to MoMA is not just an aesthetic experience but an intellectual adventure, a chance to engage with art that challenges perceptions and ignites imagination. Whether you are an avid art enthusiast or a curious observer, The Museum of Modern Art offers a enriching journey through the innovative and diverse realms of artistic expression.
Marvel at the Architectural Brilliance of Hearst Tower
Hearst Tower, a distinct architectural masterpiece in the skyline of New York City, stands in proximity to Hell's Kitchen, inviting admirers of architecture and design to witness its unique beauty. The tower is a remarkable synthesis of historical elegance and modern innovation, with its original six-story base dating back to 1928, crowned by a contemporary tower completed in 2006.
The façade of the tower is a geometric dance of glass and steel, creating an optical feast with its diagonal grid pattern. It's not just a visual marvel but also a testament to sustainable architecture, being the first skyscraper in New York City to receive a LEED Gold certification. The design emphasizes environmental responsibility, featuring energy-efficient systems, rainwater collection, and use of recycled materials.
Visitors can gaze at the tower's exterior, appreciating the harmonious interplay of old and new architectural elements, and those with access can experience the stunning interiors, marked by a cascading waterfall and modern design aesthetics. The Hearst Tower is more than a building; it's a living piece of art and architectural innovation, enriching the city's landscape with its dynamic presence.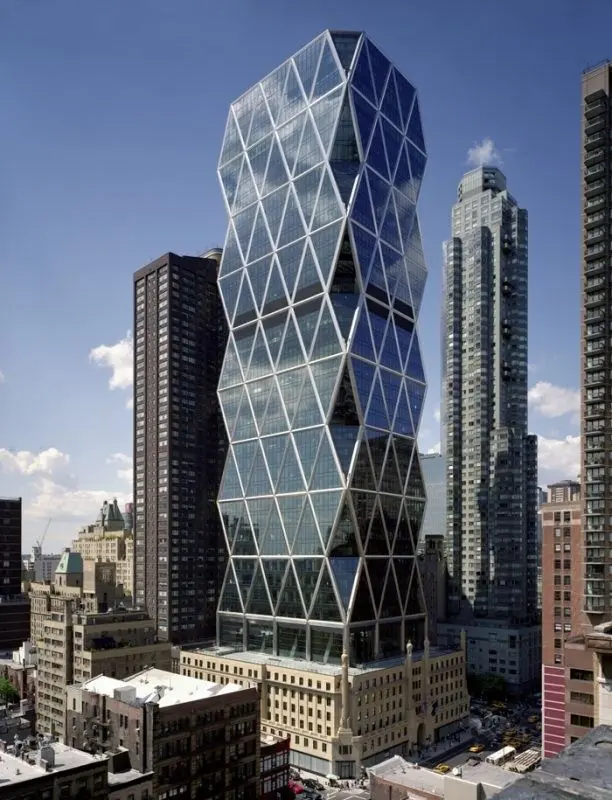 Relax and Rejuvenate at Berry Blonde Spa
In the energetic locale of Hell's Kitchen, Berry Blonde Spa emerges as a serene oasis where relaxation and rejuvenation are the orders of the day. This spa is a sanctuary for those seeking to escape the bustling city life and immerse themselves in a world of tranquility and pampering. The spa's ambiance is a harmonious blend of elegance and comfort, creating a soothing environment where stress melts away.
Berry Blonde Spa offers a range of therapeutic massages, each designed to alleviate tension and enhance well-being. The experienced therapists tailor their techniques to the individual needs of the clients, ensuring a personalized experience that addresses specific concerns and promotes overall health. Whether it's a deep tissue massage to ease muscle tightness or a gentle Swedish massage for relaxation, the spa provides a haven of healing.
In addition to massages, the spa also offers a variety of skincare and beauty services, enhancing the holistic wellness experience. A visit to Berry Blonde Spa is a journey to restore balance and harmony, enveloping the senses in a cocoon of well-being. For those navigating the vibrant streets of Hell's Kitchen, the spa offers a blissful retreat to unwind and rejuvenate the mind, body, and spirit.
Capture Sweet Memories at the Museum of Ice Cream
The Museum of Ice Cream in the vicinity of Hell's Kitchen is a whimsical world where the love for ice cream and the joy of interactive art merge into a colorful and enchanting experience. This is not a museum in the traditional sense; rather, it is an immersive playground that invites visitors to explore, play, taste, and, of course, capture lots of sweet memories through photos.
Every corner of the Museum of Ice Cream is a visual treat, adorned with vibrant installations, playful designs, and imaginative exhibits, all themed around the universally loved dessert. The installations are not just for viewing but are interactive, encouraging visitors to engage with their surroundings, whether it's swinging on an oversized ice cream sandwich or diving into a pool of sprinkles.
The museum also tantalizes the taste buds with delightful ice cream tastings, featuring a rotating menu of unique and mouthwatering flavors. The combination of sensory pleasures and the plethora of photo opportunities make it a haven for Instagram enthusiasts and anyone looking to capture joyful moments.
Visiting the Museum of Ice Cream is like stepping into a dreamy ice cream wonderland, where the boundaries between reality and fantasy blur, and the air is filled with sweetness and laughter. Whether you're a photography lover, an ice cream enthusiast, or someone in search of fun and magic, this museum promises a delightful escape filled with delicious visuals and flavors.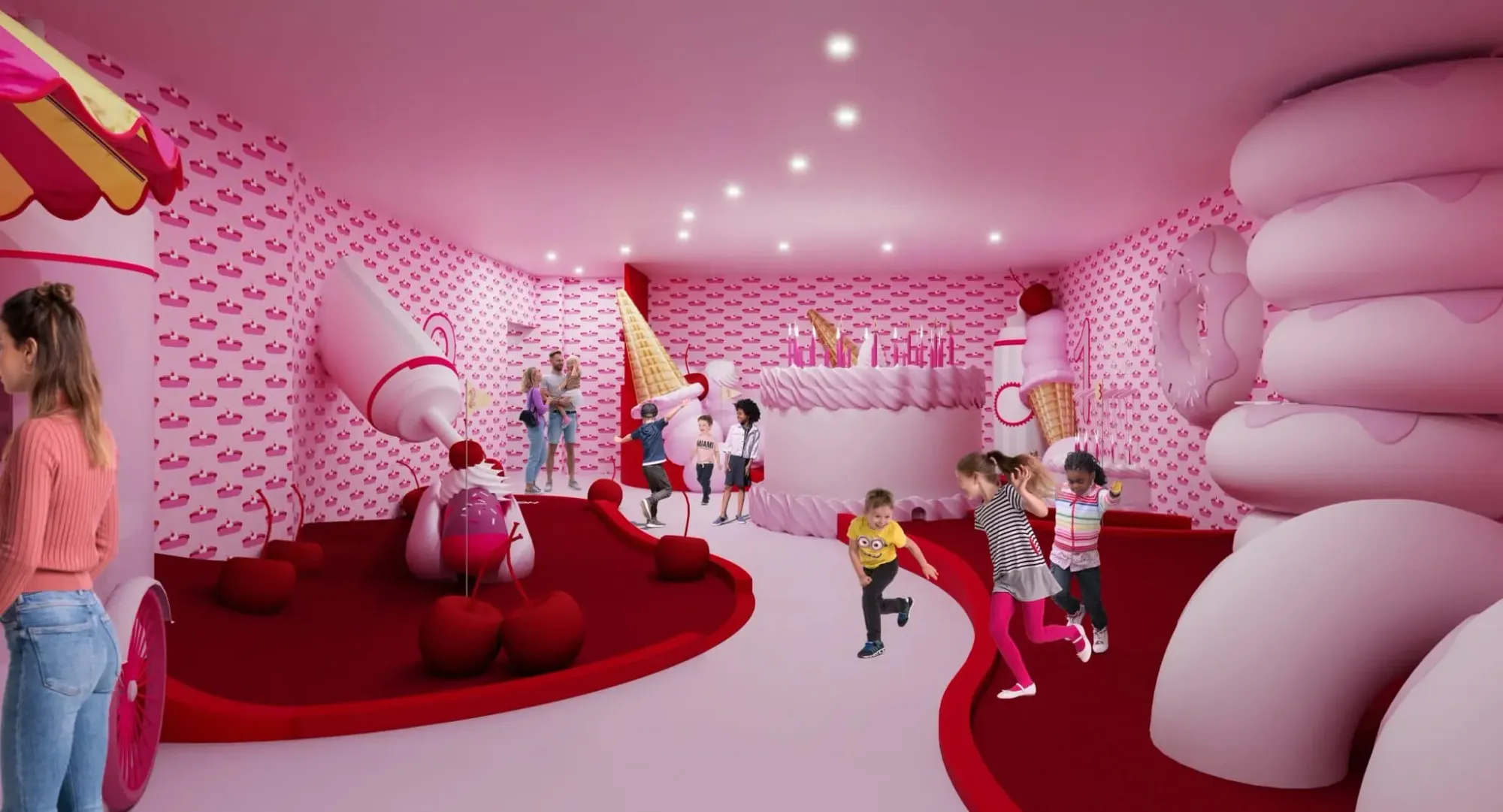 Conclusion
Hell's Kitchen, with its rich tapestry of cultures, flavors, and histories, stands as a testament to New York City's enduring charisma. It's a place where every corner tells a story, every alleyway holds a secret. As the city around it continues to change, Hell's Kitchen remains a symbol of resilience and reinvention, forever beckoning to those who seek to experience the genuine heart of the Big Apple. Whether you're a first-time visitor or a seasoned New Yorker, Hell's Kitchen offers a slice of city life that is undeniably captivating.