21 Best Things to Do in Koreatown, NYC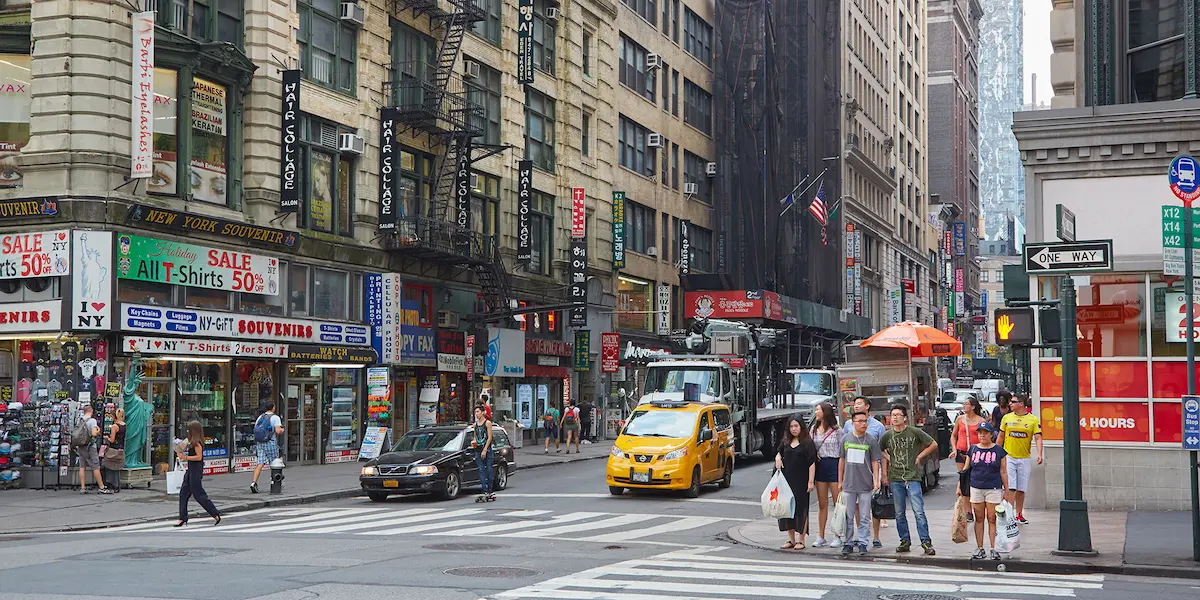 Best Things to Do in Koreatown, NYC
A bustling slice of New York City, Koreatown, often abbreviated as K-Town, offers a rich tapestry of experiences that transport visitors straight to the streets of Seoul without ever leaving the Big Apple. A blend of traditional and contemporary, Koreatown is a testament to the dynamism of Korean culture and its seamless integration into the fabric of New York. From culinary adventures and late-night karaoke sessions to serene parks and unique shopping destinations, Koreatown encapsulates an array of experiences waiting to be explored. Join us as we delve into some of the neighborhood's standout offerings, painting a vivid picture of what makes Koreatown a must-visit NYC destination.
See the Skyscrapers from the Empire State Building
Koreatown in NYC is centrally located in the heart of Manhattan, making it an ideal spot for visitors to indulge in the city's urban magnificence. Among the most iconic landmarks near Koreatown is the Empire State Building, a beacon of architectural and historical significance. Those who ascend to its observation decks are rewarded with panoramic views of the city's sprawling skyline, with countless skyscrapers stretching out as far as the eye can see.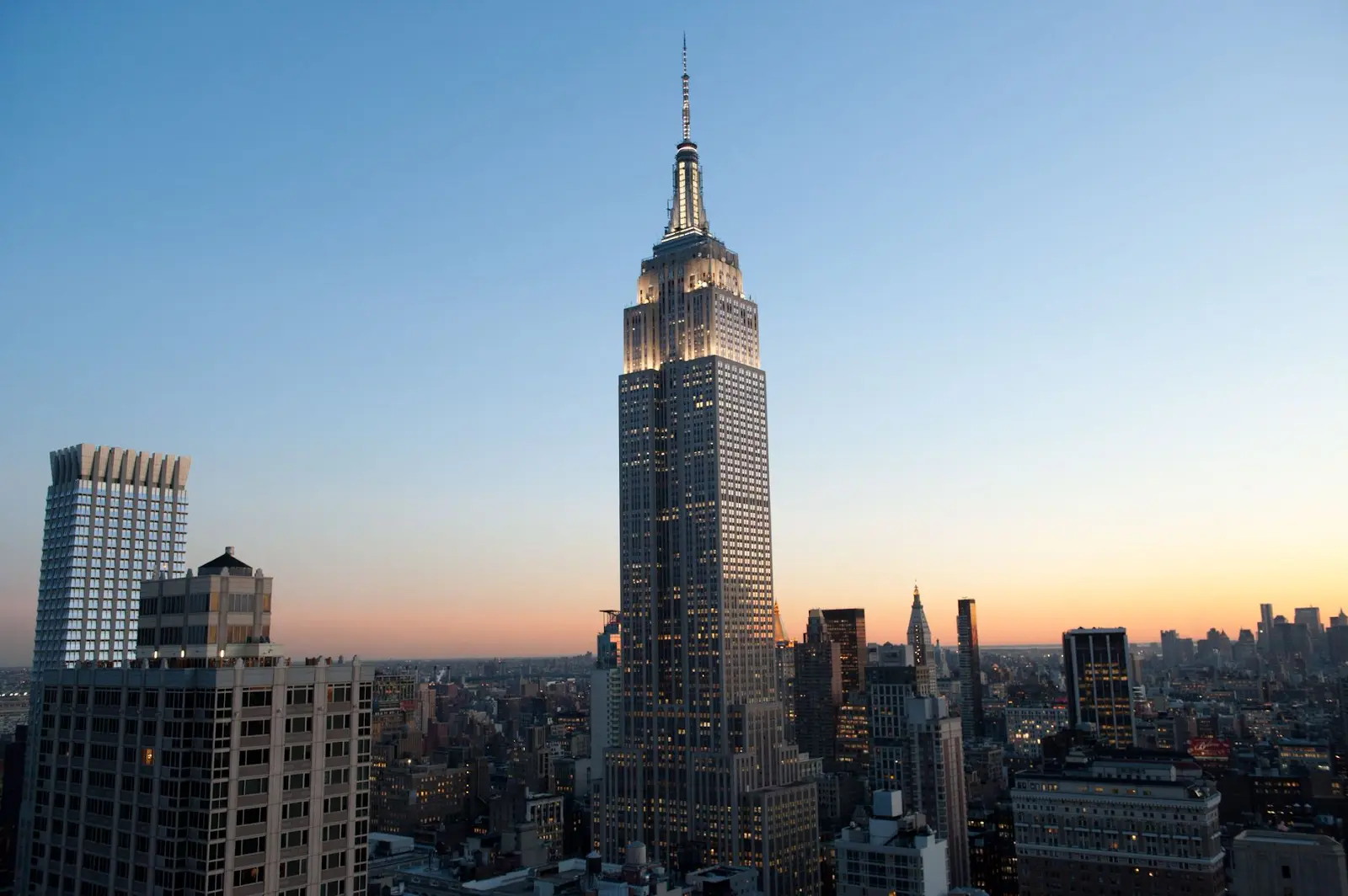 From this vantage point, one can marvel at the juxtaposition of old and new. While Koreatown itself is a blend of traditional Korean culture and modern city vibes, the surrounding architectural marvels serve as a testament to New York's continual evolution. During daytime, the cityscape glistens under the sun, its skyscrapers proudly piercing the blue sky. But it's during the evening when the view becomes magical. As the sun sets, the city transforms into a dazzling display of lights, with buildings illuminating the skyline and the streets below coming alive with energy.
For those staying in or visiting Koreatown, the Empire State Building isn't just an attraction, it's a reminder. A reminder of New York's grandeur, its rich history, and the dreams that have been realized within its walls.
Have Fun at Space Billiards
This upscale billiards spot is unlike any other in the city, merging the elegance of a high-end lounge with the relaxed ambiance of a classic pool hall.
Upon entering, visitors are greeted with sleek interiors, soft lighting, and rows of well-maintained billiard tables, ready for players of all skill levels. The sophisticated decor and state-of-the-art facilities provide an inviting atmosphere for both casual players and serious enthusiasts. It's not just about the game here; it's about the experience.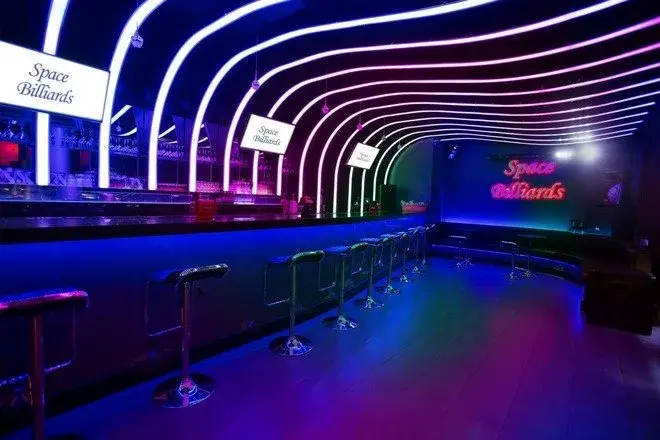 While playing, guests can enjoy a drink from the bar, which offers a range of beverages from refreshing cocktails to traditional Korean drinks. For those who might want to take a break from the tables, there are also plush seating areas, ideal for chatting, relaxing, or simply watching the games unfold.
Space Billiards stands as a testament to Koreatown's versatility, showing that within its compact streets, one can find both cultural immersion and contemporary entertainment.
Eat and Drink at Pocha 32
Koreatown, NYC, is home to a variety of dining establishments that promise a gastronomic journey through Korean cuisine. However, Pocha 32 stands out for its unique, street-side ambiance and mouth-watering dishes. Often described as a modern "pojangmacha" (roadside food stall in Korea), Pocha 32 manages to deliver an authentic Korean dining experience with a contemporary twist.
Upon entering, diners are greeted with industrial-style d←cor, featuring red stools and fishnet-covered ceilings, offering a visual feast reminiscent of the bustling streets of Seoul. The menu at Pocha 32 is as intriguing as its d←cor. From the classic savory seafood pancakes to the spicy stir-fried octopus, each dish promises a burst of flavors that capture the essence of Korean street food.
But the true gem of Pocha 32 lies in its drinks menu. Known for its diverse soju offerings, including fruit-infused varieties, Pocha 32 offers the perfect drink for any palate. Those looking to indulge in a unique drinking experience can try the popular "soju watermelon" – a delightful concoction served in a hollowed-out mini watermelon.
Visit the Museum of Modern Art
A stone's throw away from Koreatown is one of New York City's most iconic institutions: The Museum of Modern Art (MoMA). Renowned globally for its staggering collection of modern and contemporary art, MoMA serves as a pilgrimage site for art enthusiasts and casual visitors alike.
Spanning various mediums like paintings, sculptures, films, design objects, and more, the museum boasts works from legendary artists like Vincent van Gogh, Salvador Dal■, and Frida Kahlo. Its ever-evolving collection ensures that there's always something new to discover, making every visit unique.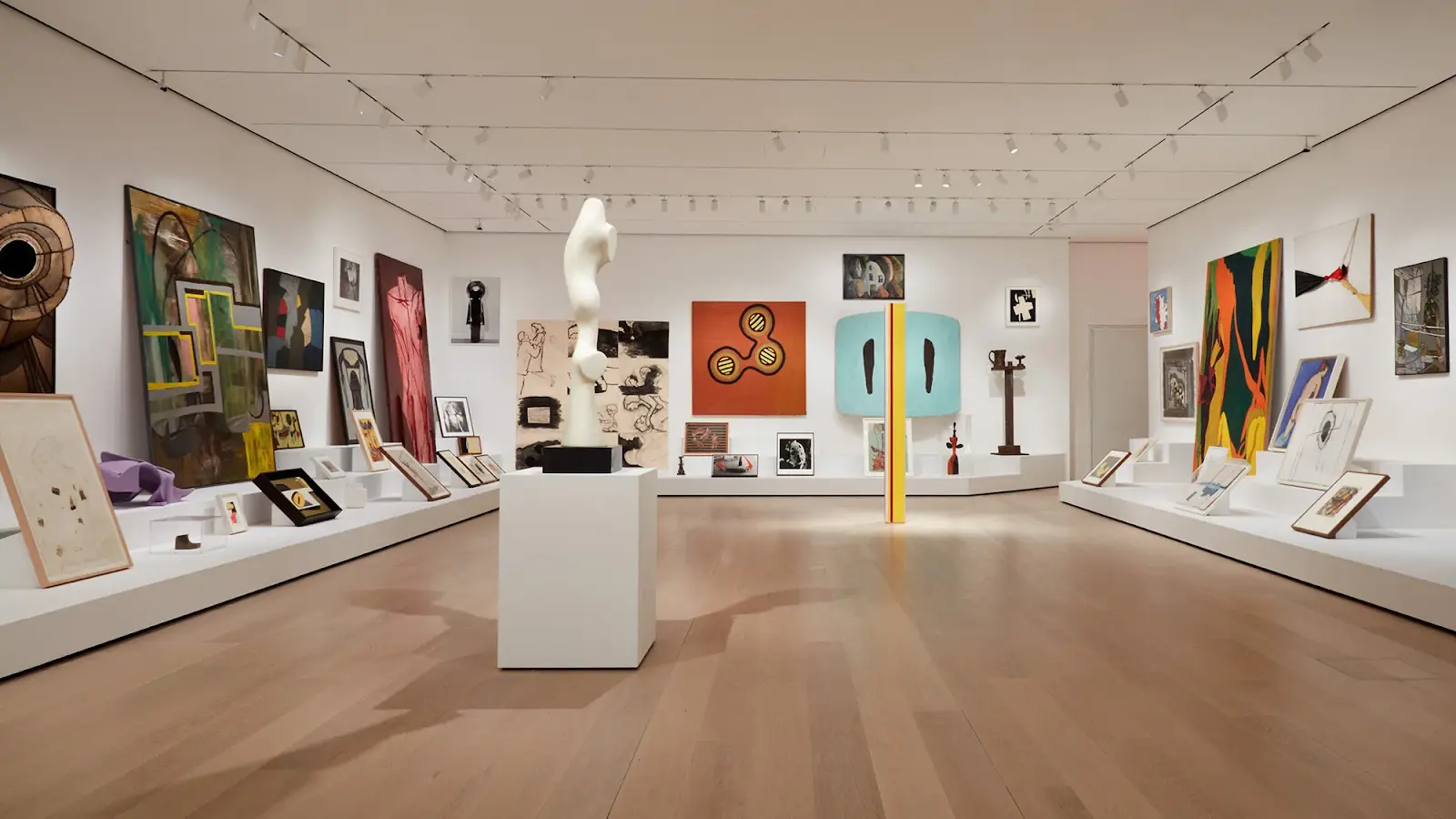 One of the standout features of MoMA is its ability to juxtapose classic pieces with contemporary art, providing visitors with a comprehensive understanding of the art world's evolution. As you move from one gallery to another, you're taken on a chronological journey, witnessing the progression of artistic expression over the decades.
Apart from its permanent collection, MoMA also hosts a variety of temporary exhibitions, artist talks, and film screenings, further solidifying its reputation as a dynamic cultural hub.
Discover Korea at Koryo Books
In the heart of Koreatown, NYC, lies a cultural gem that transports visitors directly to the heart of South Korea: Koryo Books. This beloved bookstore stands as one of the oldest and most renowned Korean bookstores in the city, offering an extensive selection of Korean literature, music, and pop culture memorabilia.
Stepping into Koryo Books is like stepping into a world where the rich tapestry of Korean culture unfolds. The shelves are brimming with a vast array of books, spanning genres from traditional folklore to contemporary fiction. For those keen on learning the Korean language, the store offers textbooks, dictionaries, and language guides catering to various proficiency levels.
But Koryo Books is not just for the bibliophiles. K-pop enthusiasts will be delighted to find an impressive collection of albums, posters, and fan merchandise, allowing them to connect deeper with their favorite artists and bands.
Browsing through the aisles, one can't help but feel the passion and pride the store holds for Korean culture. Whether you're of Korean heritage, a K-pop fan, or simply curious about Korea, Koryo Books offers a unique and immersive experience, making it a must-visit in Koreatown.
Sing Along at the Gagopa Karaoke
Music transcends languages, and nowhere is this more evident than at Gagopa Karaoke in Koreatown. This popular karaoke joint beckons visitors with the promise of an unforgettable night filled with music, laughter, and camaraderie.
Unlike typical karaoke bars, Gagopa Karaoke offers private rooms, allowing groups of friends to belt out their favorite tunes in an intimate setting. The state-of-the-art sound system and updated song list, spanning multiple languages and genres, ensure that everyone finds their perfect song to perform.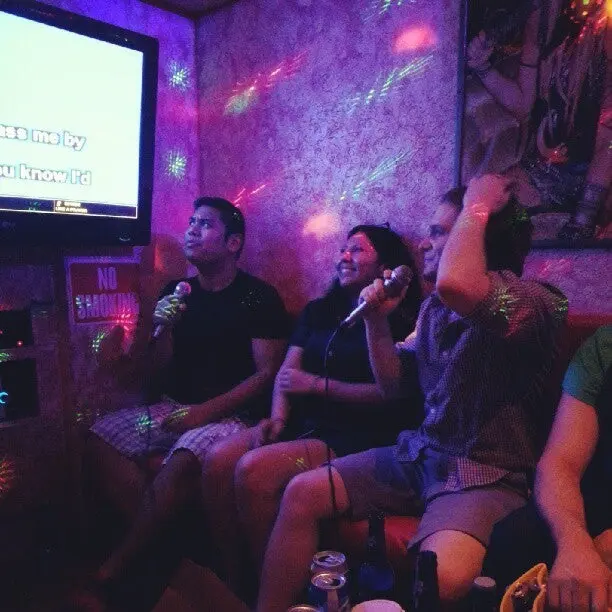 The ambiance at Gagopa Karaoke is electric. As the night progresses, each room becomes a personal concert stage, with friends turning into adoring fans, cheering and singing along. The extensive songbook caters not just to K-pop enthusiasts but also fans of pop, rock, R&B, and many other genres. This inclusive approach guarantees that every visitor, regardless of musical preference, feels right at home.
Grab a Bite at Kang Ho Dong Baekjeong
Koreatown, NYC is a haven for food enthusiasts, and one establishment that invariably stands out is Kang Ho Dong Baekjeong. Named after a famous Korean comedian and former wrestler, Kang Ho Dong, this restaurant promises a culinary experience that's both delightful and memorable.
Kang Ho Dong Baekjeong offers authentic Korean BBQ, inviting diners to embark on a flavorful journey. Upon entering, the warm, bustling atmosphere, complete with its industrial chic decor and friendly staff, sets the stage for a vibrant dining experience. The central aspect of the restaurant is the grill set into each table, allowing diners to watch and engage in the cooking process.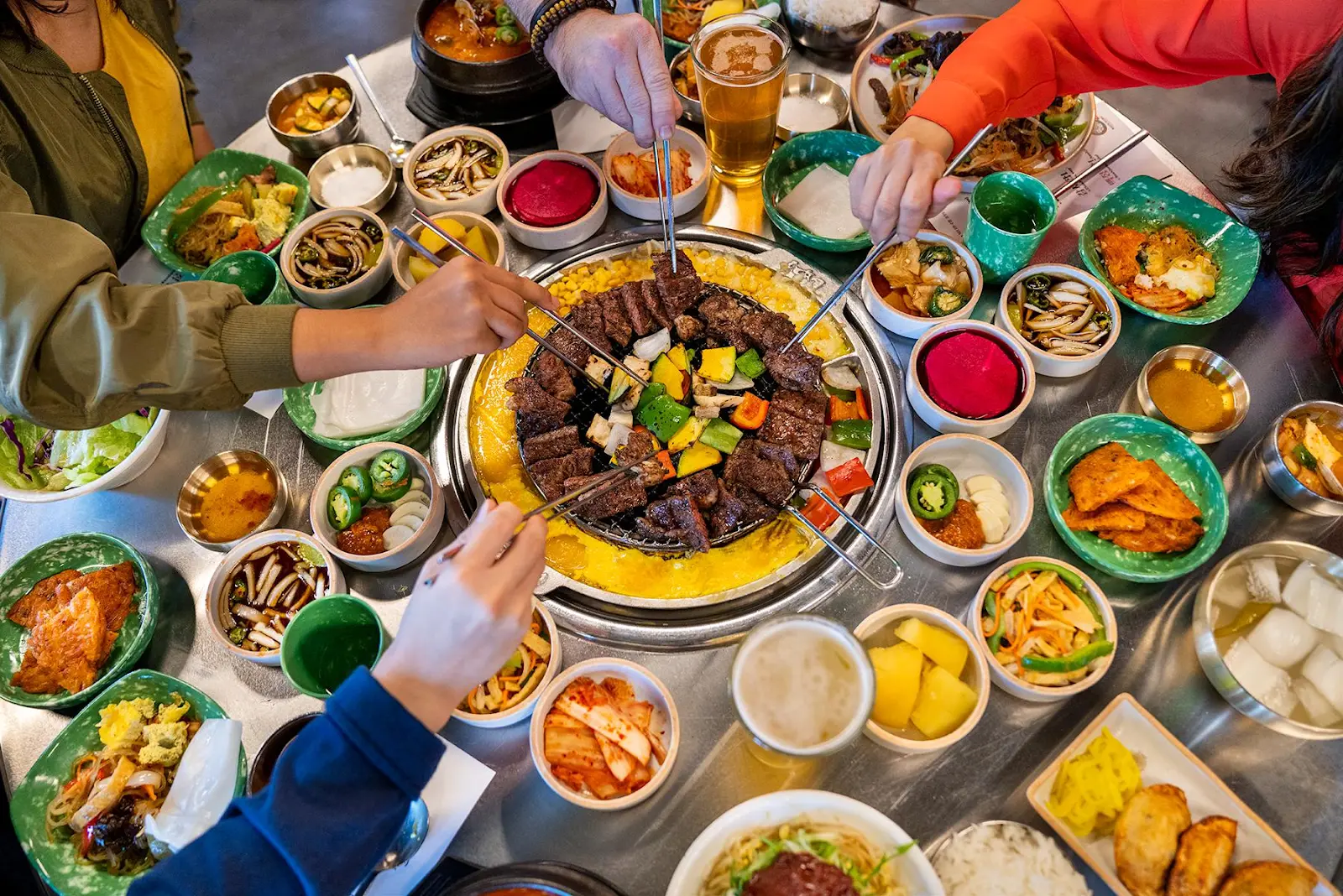 The star of the menu is, without doubt, the quality meat cuts, ranging from prime beef to succulent pork belly. Marinated and seasoned to perfection, these cuts promise a flavor explosion with each bite. The experience is further elevated by an array of traditional side dishes or 'banchan', which complement the meats beautifully.
While the BBQ is certainly the highlight, it would be a miss not to mention the restaurant's attentive service and the fun atmosphere created by the staff's energetic chants and greetings. For those seeking a genuine taste of Korea in the heart of NYC, Kang Ho Dong Baekjeong is a culinary adventure not to be missed.
Party with Friends at the Gaonnuri
Elevate your night—quite literally—at Gaonnuri, a sophisticated penthouse bar and restaurant offering breathtaking panoramic views of New York City's skyline. Located in the heart of Koreatown, Gaonnuri is not just about dining; it's about experiencing.
As you step off the elevator, the cityscape immediately captures your attention, with floor-to-ceiling windows showcasing Manhattan's glittering horizon. The modern, sleek interiors, paired with dim ambient lighting, set the tone for a chic urban evening.
While Gaonnuri offers a delightful array of Korean dishes, its bar is what draws the nighttime crowd. With a cocktail menu that's both inventive and expansive, patrons can indulge in classics or try unique concoctions infused with Korean elements. Sipping a cocktail while gazing out at the city lights is an unparalleled experience.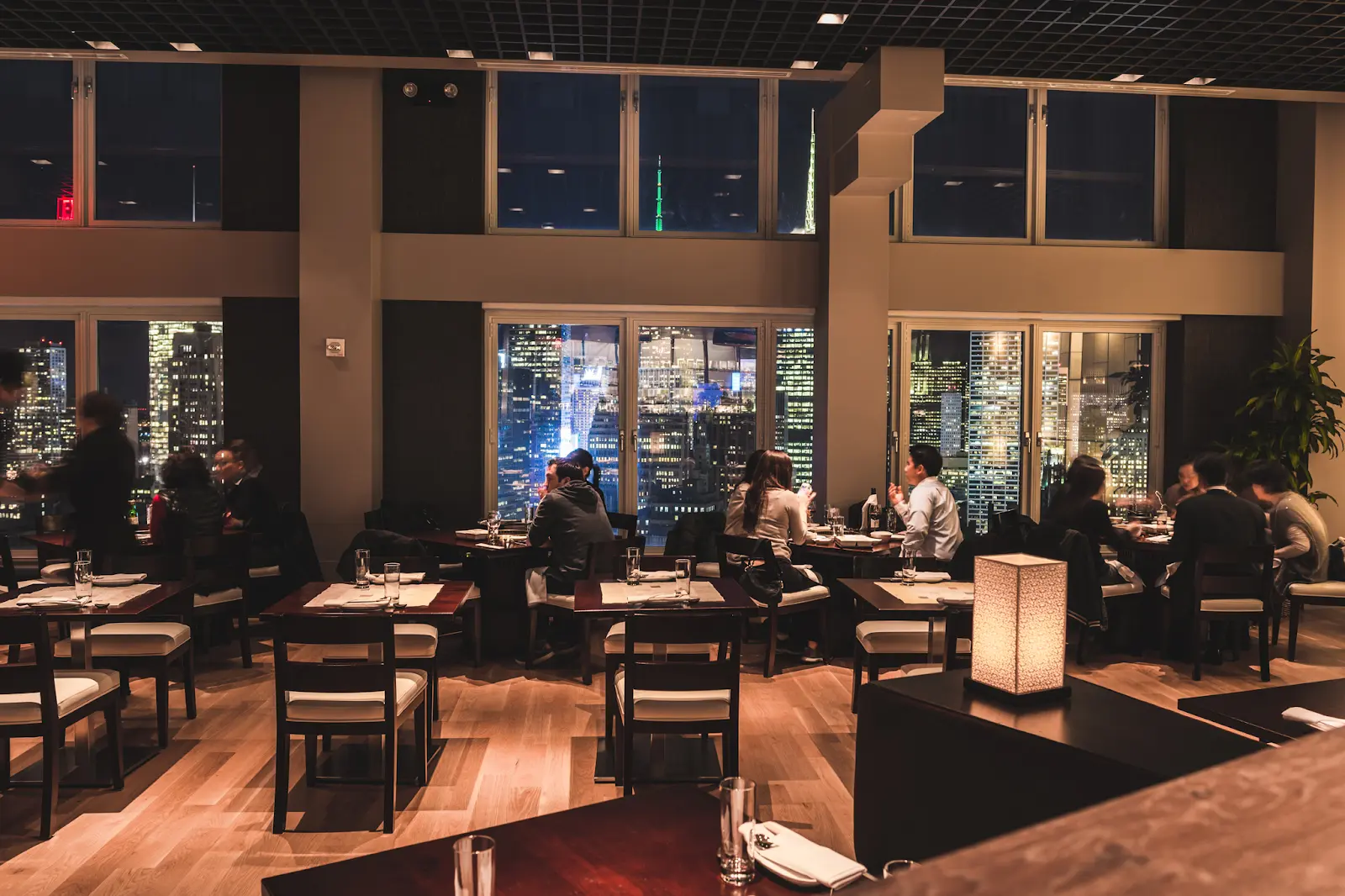 Gaonnuri is also an ideal spot for social gatherings. Its upscale ambiance, combined with the vibrant beats from the DJ, ensures an electrifying atmosphere, perfect for dancing the night away or engaging in animated conversations with friends.
Experience Korea on the Korea Way
The heart of Koreatown in NYC is famously known as the "Korea Way"—a stretch on 32nd Street between Broadway and Fifth Avenue. This vibrant district offers an authentic taste of Korea amidst the hustle and bustle of Manhattan. A walk along the Korea Way is akin to teleporting directly to the streets of Seoul, thanks to the traditional Korean signage, aromatic scents wafting from restaurants, and the melodious tunes of K-pop filling the air.
Every step in the Korea Way introduces visitors to various facets of Korean culture. From beauty stores selling popular Korean skincare products to shops displaying colorful Hanboks (traditional Korean attire), the street is a living, breathing celebration of Korea's rich heritage. Additionally, the numerous karaoke bars, tea houses, and eateries allow visitors to indulge in a sensory journey, whether it's by savoring traditional dishes, singing popular Korean ballads, or sipping on aromatic teas.
Celebrate Every Success at the Food Gallery 32
More than just a food court, the Food Gallery 32 brings together an array of Korean eateries under one roof, each offering distinct flavors and specialties.
The open-concept design of Food Gallery 32 allows diners to wander, explore, and indulge in a wide variety of dishes. From piping hot bowls of ramen and crispy Korean fried chicken to savory bulgogi plates and delectable desserts like bingsu (shaved ice), there's something to satiate every palate.
But what truly sets Food Gallery 32 apart is its vibrant ambiance. The communal seating encourages diners to mingle, share, and celebrate—whether it's a personal success, a gathering of friends, or simply the joy of discovering a new favorite dish. The hustle and bustle, combined with the tantalizing aromas and the chatter of excited patrons, make it a lively spot at any time of the day.
Refresh Yourself at BIAO Sugar
As Koreatown in NYC continues to evolve and diversify, it brings forth an array of unique establishments that seamlessly blend traditional and contemporary elements. BIAO Sugar is one such gem, offering patrons a refreshing twist on traditional Asian desserts with modern flair.
BIAO Sugar, with its minimalist and chic interiors, stands out as an oasis for those looking to indulge their sweet tooth. While its name might hint at indulgent sugary treats, the establishment also prides itself on balancing flavors and textures, ensuring that each dessert is a harmonious blend of sweetness, creaminess, and crunch.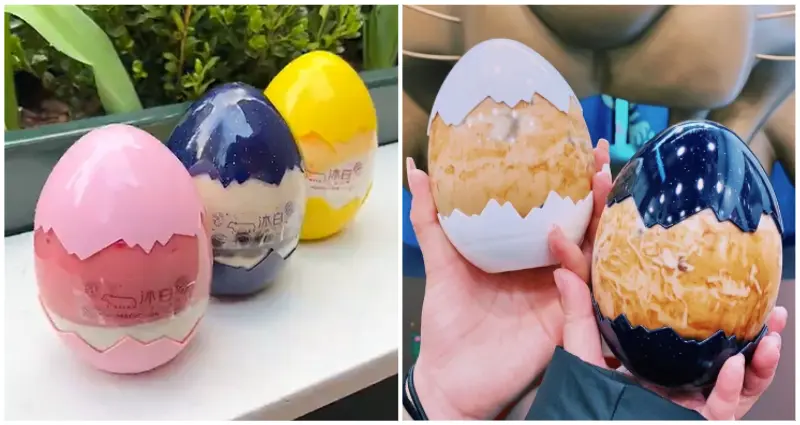 The menu boasts a variety of offerings, from velvety puddings and jellies infused with natural flavors to artisanal pastries and drinks that showcase the intricacies of Asian dessert-making techniques. Ingredients like matcha, red bean, and lychee frequently make their appearance, providing diners with a delightful burst of flavors reminiscent of traditional Asian desserts but with a contemporary touch.
Grab a Bite at the Paris Baguette
Paris Baguette stands as a testament to the global influence on Koreatown's culinary scene. This South Korean bakery chain, inspired by French baking techniques, has carved a niche for itself with its diverse assortment of pastries, bread, cakes, and beverages.
As you enter Paris Baguette, you're greeted by the aroma of freshly baked bread, immediately evoking feelings of warmth and comfort. The bakery displays a plethora of choices, from crusty baguettes and soft croissants to an array of Asian-inspired pastries like red bean buns and matcha cream puffs. Each item is meticulously crafted, ensuring that it's not only delicious but also visually appealing.
But Paris Baguette isn't just about baked goods. The establishment also offers a selection of beverages, from rich coffees and teas to refreshing fruit-infused drinks, making it a perfect spot for a breakfast run or a leisurely afternoon tea.
With its blend of French aesthetics and Korean flavors, Paris Baguette in Koreatown provides a unique culinary experience. It's a place where traditions merge, cultures blend, and every bite transports you on a delectable journey spanning continents.
Try Local Cuisine at Broadway Bites
Broadway Bites, in the heart of New York City near Greeley Square, is a seasonal culinary pop-up market that offers an eclectic mix of cuisines from various corners of the world. A venture that brings together local chefs, artisanal producers, and diverse culinary traditions, it serves as a testament to NYC's rich and diverse gastronomic landscape.
As you stroll through the vibrant stalls of Broadway Bites, you're treated to a sensory feast. The air is filled with the tantalizing aromas of sizzling dishes, from gourmet burgers and authentic Neapolitan pizzas to Asian delicacies and Middle Eastern specialties. Each vendor brings a unique flavor to the table, ensuring that there's something to satiate every palate.
Enjoy a Family Party at the 5 Bar Karaoke Lounge
Koreatown's 5 Bar Karaoke Lounge stands out as one of the city's premier karaoke destinations, offering an electrifying experience for music enthusiasts. But beyond its reputation as a late-night spot for friends, it's also an excellent venue for family gatherings and celebrations.
The lounge boasts a contemporary design, with private rooms equipped with state-of-the-art sound systems, ensuring that every performance feels like a mini-concert. The extensive songbook, which includes hits from various decades and genres, ensures that both young and old can find their favorite tunes to belt out.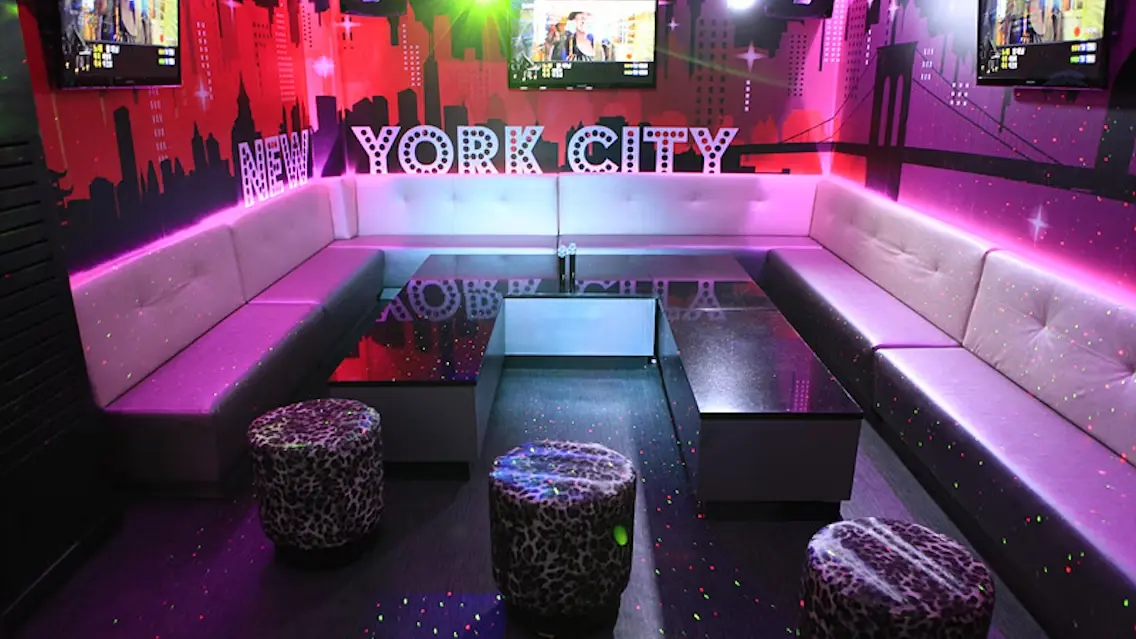 But 5 Bar Karaoke Lounge offers more than just singing. Their menu, brimming with scrumptious snacks, finger foods, and an impressive array of drinks, ensures that every family member, from the kids to the adults, is catered for.
The attentive staff, combined with the fun-filled atmosphere, ensures that every gathering turns into a memorable party. Whether it's a birthday celebration, a family reunion, or just a spontaneous night out, the 5 Bar Karaoke Lounge transforms every occasion into a lively and unforgettable affair.
Relax at the Juvenex Spa
In the heart of Koreatown, amidst the bustling streets and soaring skyscrapers, lies a sanctuary of tranquility and rejuvenation—Juvenex Spa. This urban oasis promises a luxurious escape from the frenetic pace of city life, allowing patrons to unwind, refresh, and indulge in a range of holistic treatments designed to nurture both body and soul.
From the moment you step into Juvenex Spa, the serene ambiance, coupled with the gentle aroma of therapeutic oils, transports you to a world of calm. The spa prides itself on blending traditional Korean spa therapies with modern luxury, ensuring that each guest receives a personalized, immersive experience.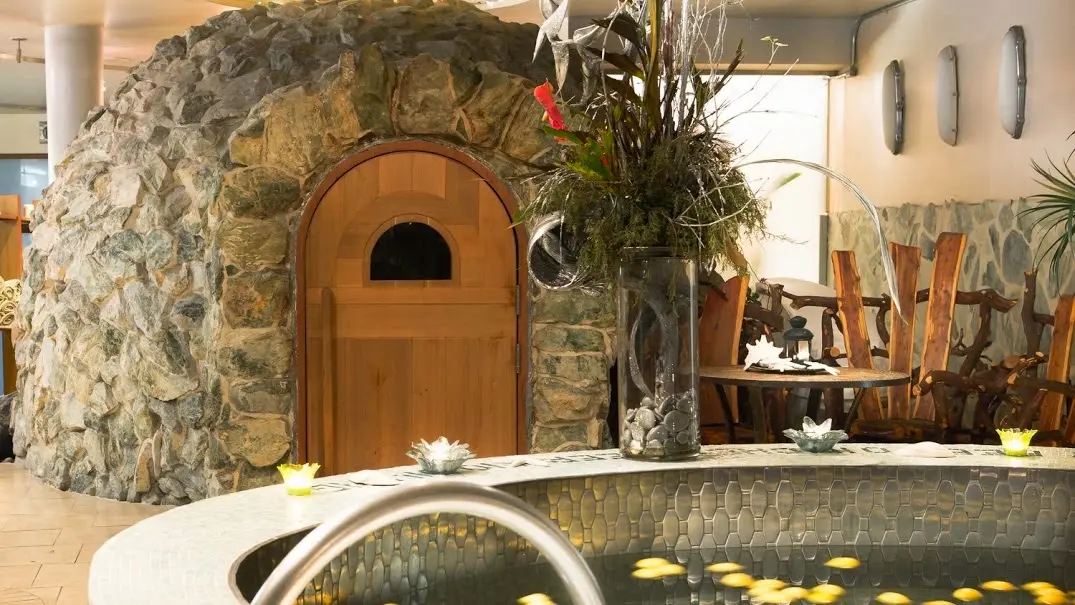 Among the spa's signature offerings are the traditional Korean body scrubs, which exfoliate and nourish the skin, leaving it silky smooth. The jade-infused saunas, therapeutic mineral baths, and a range of massages further elevate the relaxation experience. Whether you're seeking a deep tissue massage to relieve muscle tension or a rejuvenating facial to restore your skin's glow, Juvenex's skilled therapists are there to cater to your every need.
Open 24/7, Juvenex Spa serves as a testament to NYC's "city that never sleeps" ethos, ensuring that relaxation is available at any hour, day or night. It's a haven where time pauses, stresses melt away, and the rejuvenating power of self-care takes center stage.
Get a Taste of Korean and Mexican Cuisine at The Maze
Fusion cuisine often promises a culinary adventure, and The Maze in Koreatown delivers on this promise in spades. This innovative eatery has garnered attention for its unique blend of Korean and Mexican flavors, creating dishes that tantalize the taste buds and challenge culinary conventions.
Walking into The Maze, the vibrant decor hints at the playful and eclectic menu. Warm hues, rustic furnishings, and colorful murals create an atmosphere that's both welcoming and contemporary.
But the true magic happens when you dive into the menu. Tacos are filled with bulgogi beef or spicy kimchi, nachos are drizzled with gochujang sauce, and burritos are packed with Korean BBQ. Every dish is a delightful dance of flavors and textures, where the richness of Korean ingredients meets the zest of Mexican preparations.
Beyond the food, The Maze also boasts a creative drinks menu, featuring cocktails that incorporate ingredients like soju and tamarind, further elevating the fusion experience.
Get Your Coffee Fix at Grace Street Coffee & Desserts
Amid the energetic buzz of Koreatown, Grace Street Coffee & Desserts stands as a delightful respite for coffee aficionados and dessert lovers alike. Combining the coziness of a neighborhood café with the flair of an upscale dessert bar, Grace Street has become a beloved haunt for those seeking a touch of serenity and indulgence.
Upon entering, visitors are instantly enveloped by the warm aroma of freshly brewed coffee beans. The coffee menu is thoughtfully curated, offering classics like cappuccinos and lattes, alongside specialty brews inspired by Korean flavors, such as the honey matcha latte or the yuzu americano.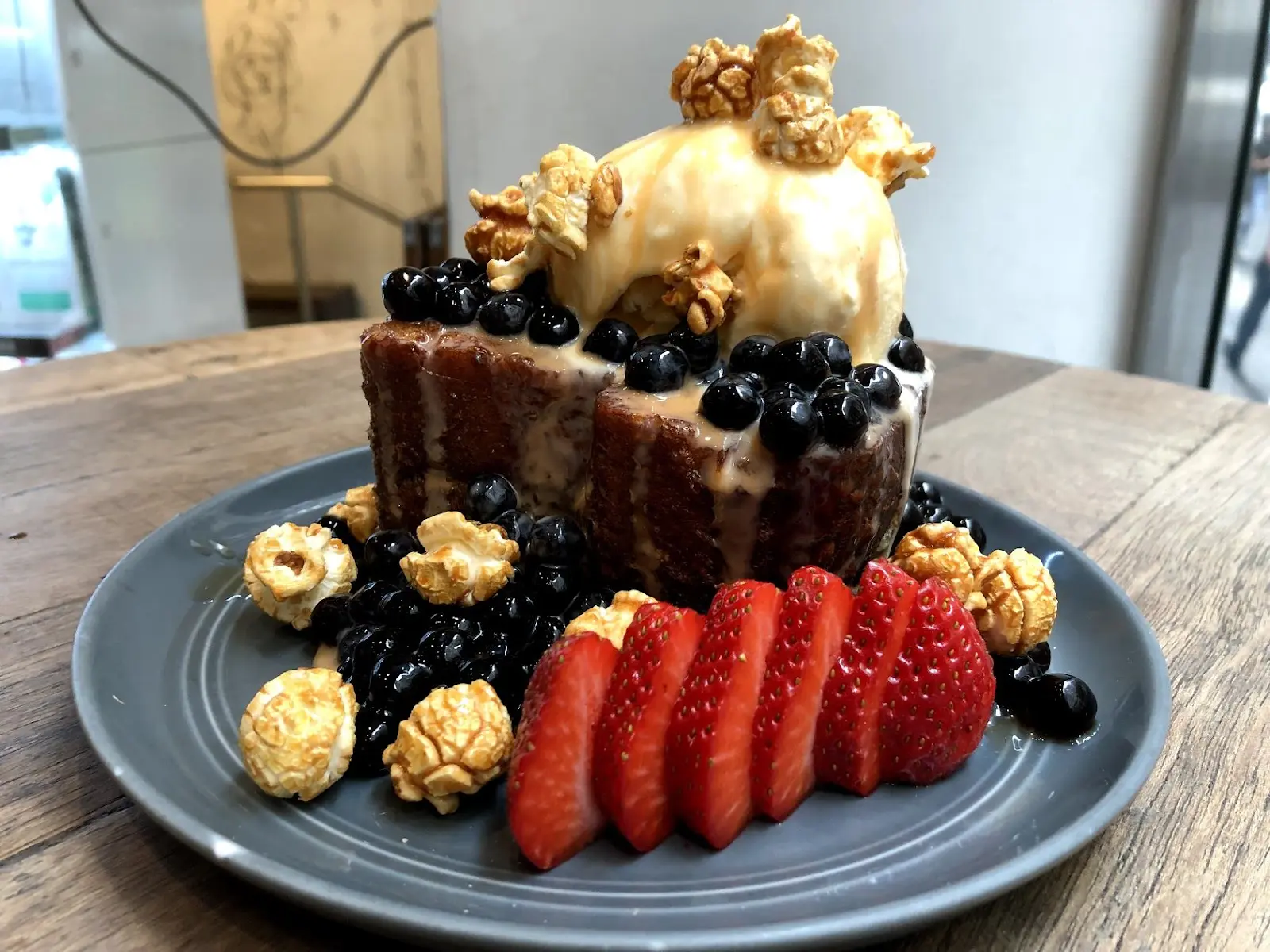 However, coffee isn't the only star at Grace Street. Their dessert offerings, a harmonious blend of traditional Korean treats and modern twists, are a visual and gustatory feast. From the velvety ho-dduk (sweet Korean pancakes) to the ethereal shaved ice creations topped with an assortment of syrups, fruits, and sweet red beans, each dessert is crafted to be a memorable experience.
Taste the Authentic Korean Barbecue at Jongro BBQ
Tucked away in a charming building in Koreatown, Jongro BBQ beckons meat lovers with the promise of an unparalleled culinary journey. Renowned for its authentic Korean barbecue experience, this eatery has etched its name in the annals of NYC's dining scene, offering a taste of Korea's rich culinary heritage.
The essence of Jongro lies in its commitment to authenticity. The interiors, reminiscent of 1960s Seoul, with vintage advertisements and retro decor, transport diners to a bygone era. However, it's the dining experience that truly sets Jongro apart. Tables equipped with built-in grills allow guests to immerse themselves in the barbecue process, cooking high-quality cuts of meat to their preference.
The menu boasts an array of meat cuts, from succulent pork belly to tender marinated beef, ensuring that each bite is a flavorful delight. The meats, seasoned and marinated to perfection, are complemented by an assortment of traditional side dishes or 'banchan,' ranging from kimchi to seasoned vegetables.
Bring a Picnic Lunch to Greeley Square Park
Greeley Square Park, situated between West 32nd and West 33rd Streets in Manhattan, is a small urban oasis amidst the bustling backdrop of Koreatown and the surrounding cityscape. Named after the 19th-century newspaper editor Horace Greeley, the park offers a quaint yet vibrant space for both locals and tourists to take a breather from the city's hectic pace.
Lush with greenery and accented by beautiful plants and flowers, Greeley Square Park is an idyllic spot for a picnic lunch. The park's seating, both sunlit and shaded, offers a variety of choices depending on your mood. On a sunny day, one can spread a picnic blanket on the grassy areas, lay out a spread of sandwiches, fruits, and refreshments, and watch the world go by.
The central fountain adds a touch of serenity, and the seasonal floral displays offer a burst of color, making it a picturesque setting. While you enjoy your meal, you'll often be serenaded by the soft melodies of local musicians or the distant hum of city life.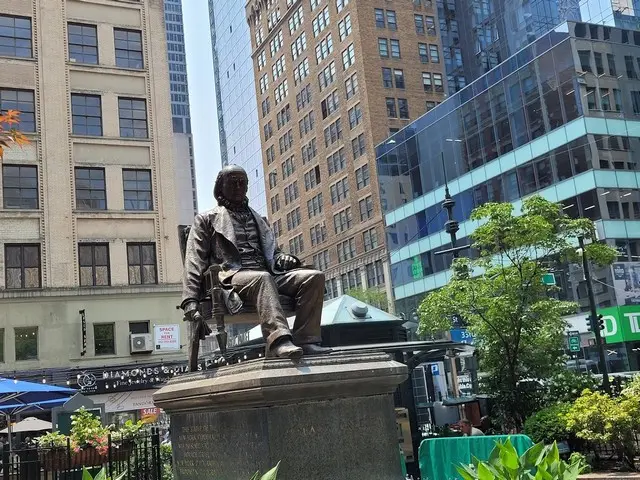 Given its central location, after a relaxed lunch, one can easily venture into nearby attractions, making Greeley Square Park a perfect starting point or midday rest stop for a day of urban exploration.
Buy Cute and Unique Gifts at Platform 32
For those seeking a shopping experience that deviates from the usual retail chains, Platform 32 in Koreatown is a delightful surprise. This boutique store, brimming with character, has earned a reputation for its eclectic collection of gifts, souvenirs, and quirky finds.
Every nook and cranny of Platform 32 is filled with items that reflect a perfect blend of Korean aesthetics and global trends. From whimsical stationery and cute plush toys to artisanal home decor and bespoke jewelry, there's something to catch the eye of every shopper.
What sets Platform 32 apart is its emphasis on uniqueness and quality. Many items in the store are crafted by local artisans or sourced from independent creators, ensuring that each purchase supports small businesses and artists.
The store layout, with its vibrant displays and interactive sections, encourages visitors to browse, touch, and explore. The friendly staff, knowledgeable about the stories behind the products, add a personal touch to the shopping experience.
Browse Premium Cigar and Smoke Supplies at E-smoke & Convenience
In the eclectic landscape of Koreatown's shopping scene, E-smoke & Convenience has carved a niche for itself as a premium destination for aficionados of cigars, smoking accessories, and vape products. Situated conveniently amidst the bustling streets, this store offers a curated experience that caters to both seasoned enthusiasts and newcomers to the world of cigars and vaping.
The first thing that strikes visitors upon entering E-smoke & Convenience is the impressive array of cigars on display. Housed in well-maintained humidors, the collection ranges from renowned international brands to boutique cigar producers, ensuring a wide variety of flavor profiles and strengths to cater to diverse preferences. The knowledgeable staff are always on hand to offer insights, recommendations, and pairing suggestions, enhancing the shopping experience.
Beyond cigars, E-smoke & Convenience boasts an extensive selection of vaping products. Whether you're seeking the latest vape pens, flavored e-liquids, or replacement parts, the store's assortment is both vast and up-to-date with the latest trends.
In addition to cigars and vape supplies, the store offers a comprehensive range of smoking accessories. From elegant cigar cutters and lighters to premium ashtrays and storage solutions, every product reflects a commitment to quality.
But what truly sets E-smoke & Convenience apart is its ambiance. The store seamlessly combines the charm of an old-world cigar lounge with the sleekness of a modern retail space, creating an environment that encourages leisurely browsing and informed decision-making.
Conclusion
Koreatown in New York City is a microcosm of rich cultural experiences, culinary delights, and unique shopping ventures. Whether it's the serene respite of Greeley Square Park, the nostalgic charm of Platform 32, or the premium offerings of E-smoke & Convenience, each destination offers visitors a slice of the diverse tapestry that is Koreatown. As we've journeyed through some of these highlights, it's evident that the essence of this vibrant neighborhood lies not just in its attractions but in the intertwining of tradition and modernity, local and global influences. For residents and tourists alike, Koreatown remains a testament to the multicultural spirit of NYC, inviting all to immerse themselves in its multifaceted allure.
Frequently Asked Questions (FAQ) about Koreatown, NYC
Where is Koreatown located in New York City?
Koreatown is primarily located along 32nd Street between Fifth Avenue and the intersection of Sixth Avenue and Broadway in Manhattan.
What can I expect to find in Koreatown?
Expect a lively mix of authentic Korean restaurants, bars, karaoke lounges, bakeries, shops, and spas. Koreatown offers a blend of traditional and modern Korean experiences.
Is Koreatown safe for tourists?
Yes, Koreatown is generally considered safe for tourists. As with any urban area, it's always wise to be aware of your surroundings and exercise caution, especially late at night.
Do I need to know Korean to visit Koreatown?
While knowing Korean can enhance your experience, most businesses in Koreatown have English-speaking staff, and menus and signs are often in both Korean and English.
Are there any vegetarian or vegan options in Koreatown?
Yes, many restaurants in Koreatown offer vegetarian or vegan options, and some are entirely vegetarian. It's recommended to check menus or ask staff for specific dishes.
What's the best time to visit Koreatown?
Koreatown is bustling throughout the day, but evenings, especially on weekends, are particularly lively with locals and tourists alike seeking its vibrant nightlife.
Can I find other Asian cuisines in Koreatown?
While Koreatown primarily features Korean cuisine, the proximity to other neighborhoods means you might also find a mix of other Asian cuisines, including Japanese, Chinese, and Thai.
Are there any cultural events or festivals in Koreatown?
Koreatown hosts several events throughout the year celebrating Korean culture, holidays, and traditions. It's a good idea to check local event calendars during your visit.
Is it expensive to dine or shop in Koreatown?
Koreatown offers a range of options to suit different budgets. From high-end restaurants and boutiques to budget-friendly eateries and stores, there's something for everyone.