21 Best Things to Do in Ybor City, Florida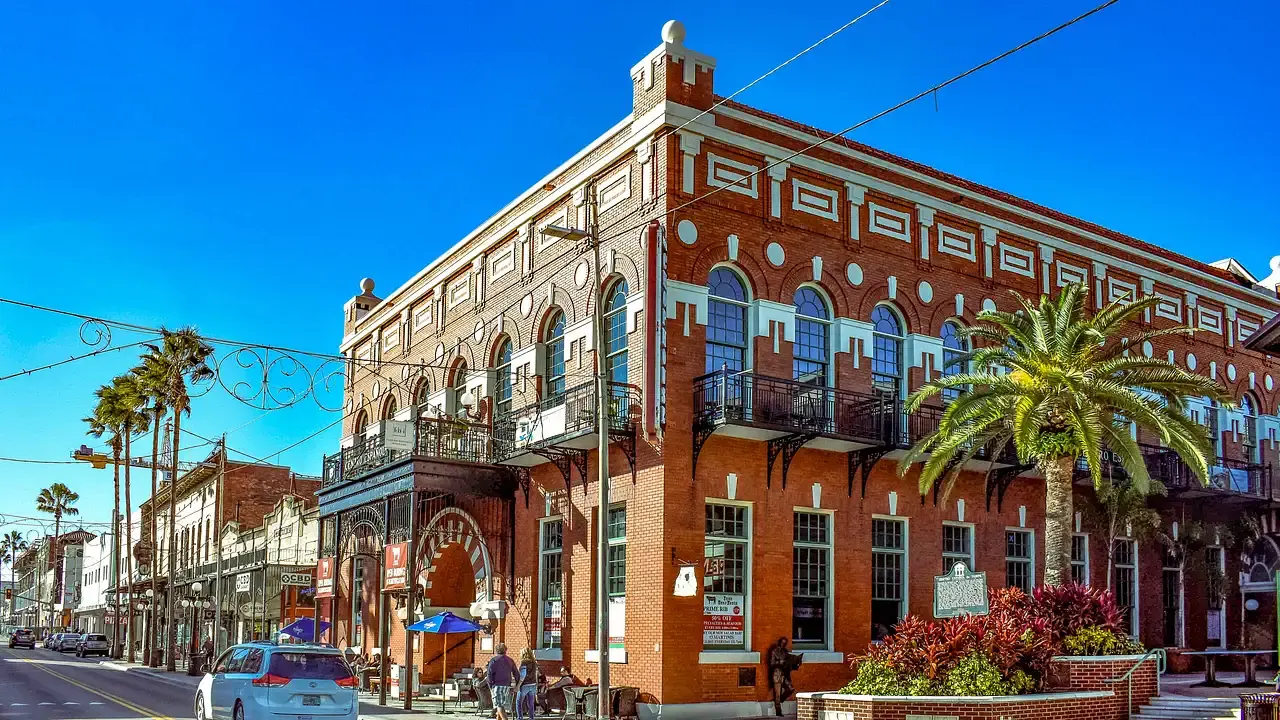 Key Takeaways
Ybor City, Tampa's historic district, is a vibrant area filled with cultural, historical, and culinary attractions.
Explore the heritage by visiting the Ybor City Museum, Centro Asturiano de Tampa, or go on a Cigar Factory tour at Tabanero Cigars.
The culinary scene is rich, with options ranging from the Spanish-Cuban Columbia Restaurant to the southern-infused 7th + Grove. Enjoy craft beer at Tampa Bay Brewing Company or coffee at The Blind Tiger Cafe.
The area is generally safe for tourists, with ample family-friendly attractions and a thriving nightlife.
Nestled in the heart of Tampa, Florida, Ybor City is a historic neighborhood that boasts a rich heritage rooted in multicultural influences. This unique location offers abundant experiences to engage tourists with its vibrant cultural scene, fascinating history, mouthwatering cuisine, and lively nightlife. Here are some of the best places you can enjoy as a tourist in Ybor City.
Shop and Dine at Centro Ybor
Centro Ybor offers a vibrant blend of modern lifestyle and rich cultural heritage. As a focal point of Ybor City, it's a hub of activity where shopping, dining, and entertainment intersect. Enjoy retail therapy at a range of boutique stores offering a mix of contemporary fashion and classic souvenirs. Indulge in a gastronomic journey across the many eateries that serve everything from local to international cuisines.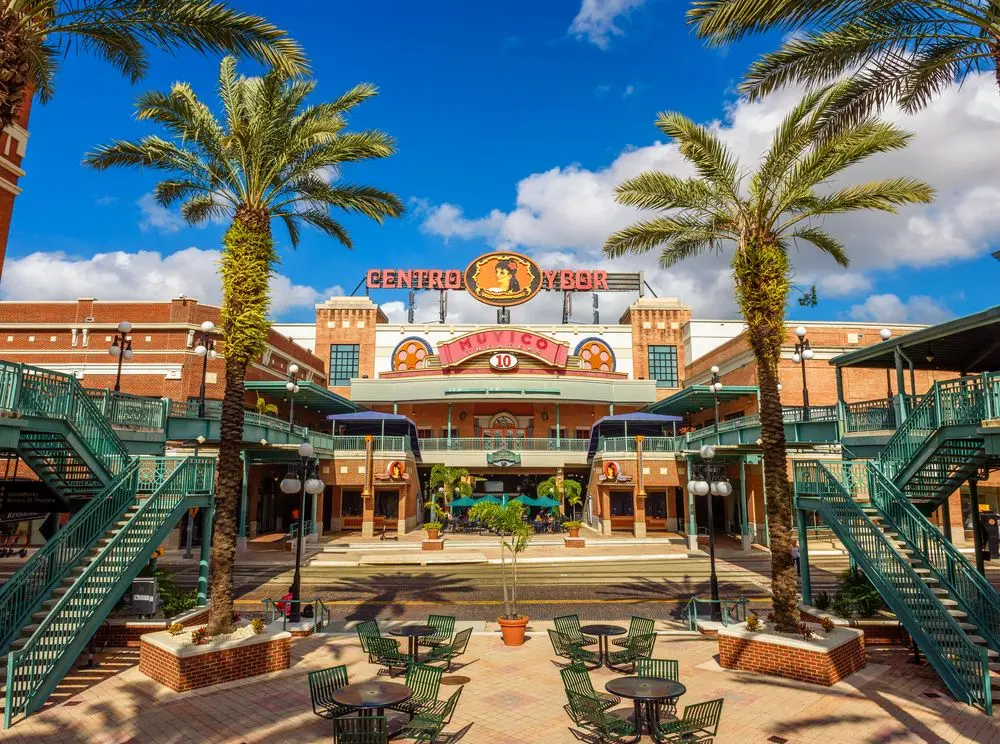 After your retail and culinary adventures, enjoy a movie at the classic Muvico Centro Ybor 20. A visit to Centro Ybor provides you a slice of everyday life in Ybor City – a bustling, lively and always entertaining experience.
Explore 7th Avenue
Designated one of America's "10 Great Streets," 7th Avenue is the vibrant heart of Ybor City. As you stroll along, admire the beautifully preserved old buildings that echo the city's historic past. Alongside the architectural charm, you'll find a plethora of art galleries, unique shops, tattoo parlors, and a variety of dining options.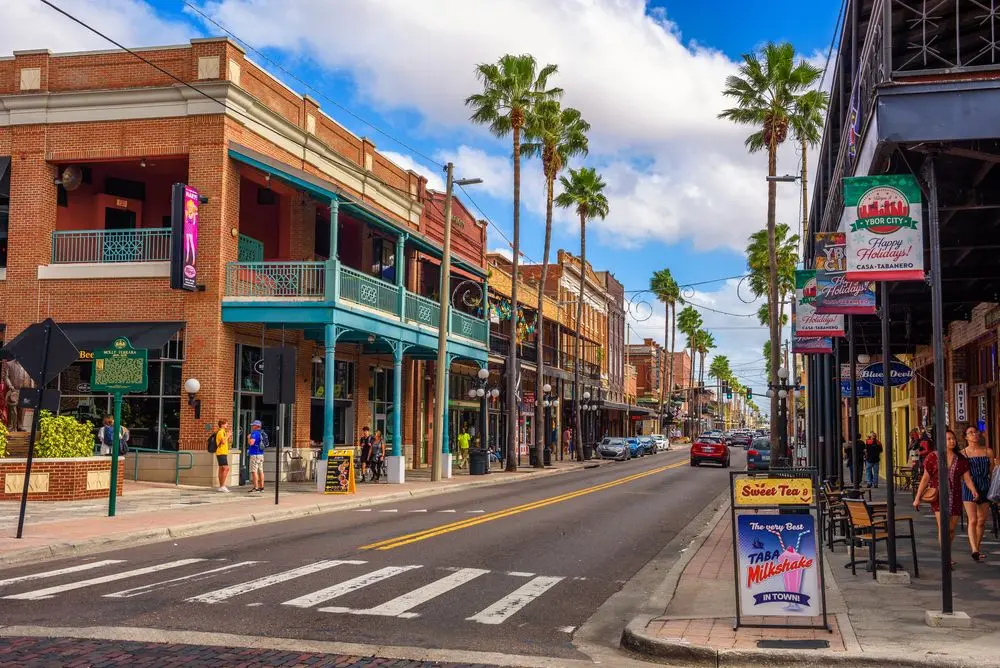 By night, 7th Avenue transforms into one of Tampa's liveliest entertainment districts with its nightclubs, bars, and music venues. Embrace the pulsating energy of Ybor City as you explore this dynamic street.
Step Back in Time at Ybor City Museum
The Ybor City Museum is a must-visit for history buffs. Housed in the historic Ferlita Bakery, the museum captures the rich cultural heritage of Ybor City. Through its various exhibits, learn about the city's roots as a cigar manufacturing center and its growth driven by the waves of Cuban, Spanish, and Italian immigrants.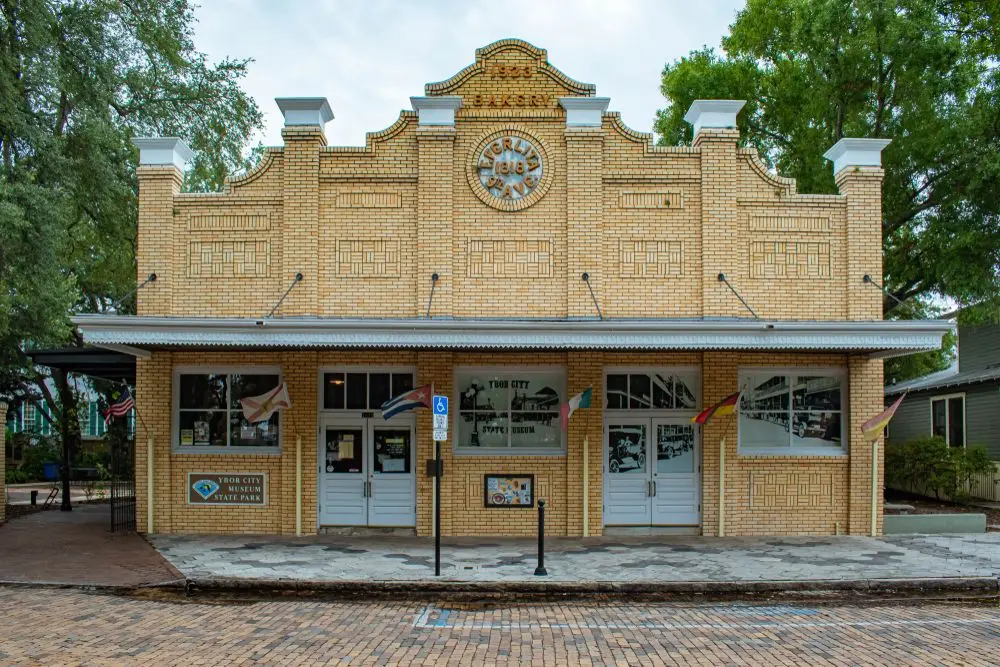 Stroll through the Mediterranean-style garden and visit the 'casitas,' restored workers' houses that provide a peek into 19th-century domestic life. A trip to the Ybor City Museum offers a chance to immerse yourself in the fascinating historical narrative of this multicultural community.
Go on a Cigar Factory Tour at Tabanero Cigars
A trip to Ybor City isn't complete without delving into its cigar heritage. At Tabanero Cigars, witness firsthand the craft of cigar-making on a guided factory tour. Watch as skilled artisans hand-roll cigars, just as they did a century ago. Learn about the different types of tobacco, the process of aging, and the fine art of rolling the perfect cigar.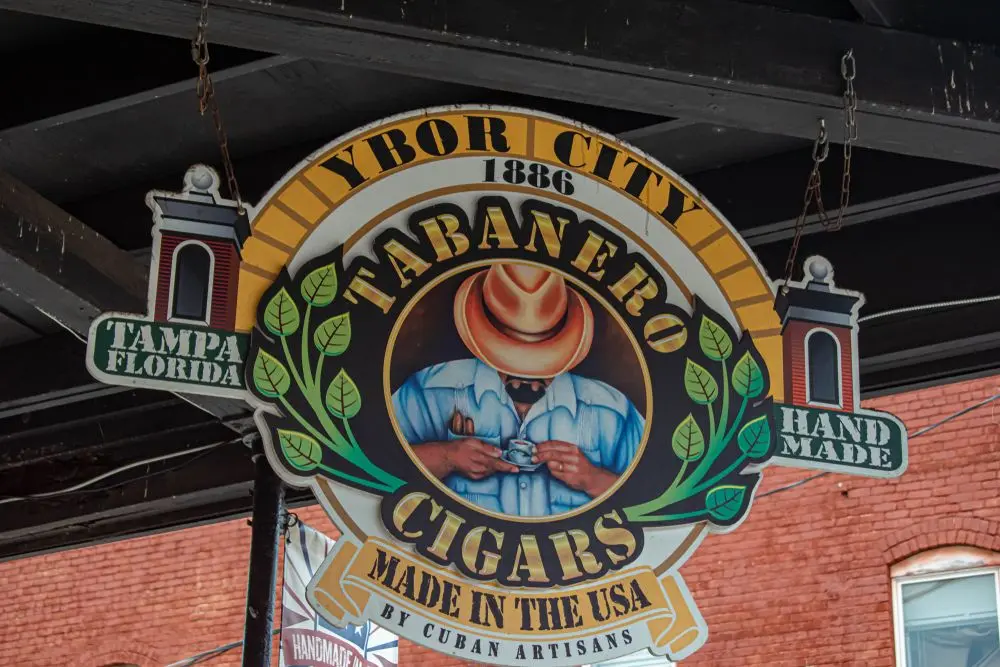 And of course, you'll have the opportunity to sample and purchase the end product. This experience is a tribute to Ybor City's moniker as the "Cigar Capital of the World."
Get to Know Ybor City's Baseball Legends at Tampa Baseball Museum
The Tampa Baseball Museum honors the city's rich baseball history. Located in the childhood home of local legend Al Lopez, the first Tampa native to play in the major leagues and a Baseball Hall of Fame inductee, the museum captures the city's baseball story from the sandlots to the major leagues. Exhibits include artifacts, photographs, and stories of more than 80 local players who reached the big leagues, several Negro League teams, and the importance of baseball in Tampa's cigar industry. For any baseball enthusiast, this museum is a home run.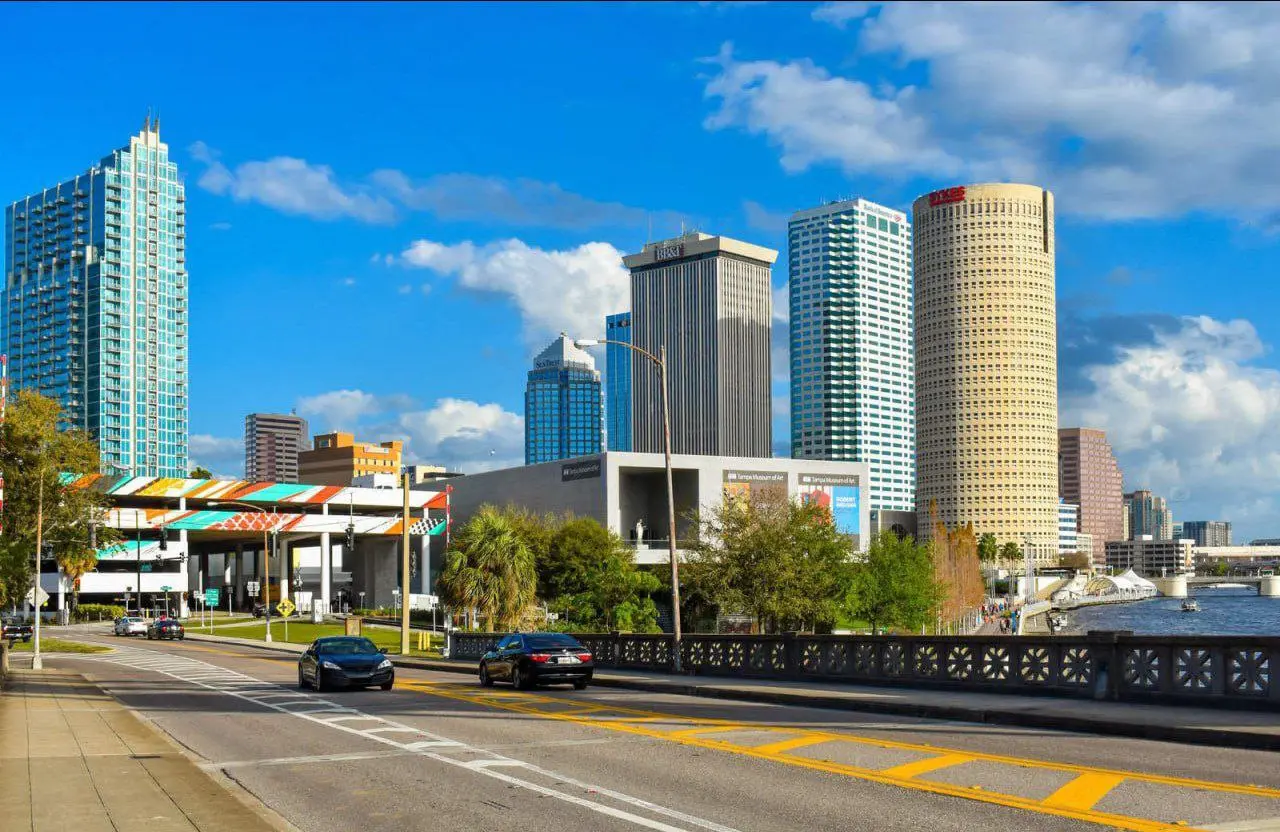 Be Transported to Spain in Columbia Restaurant
A visit to the Columbia Restaurant is like a mini-trip to Spain without leaving Ybor City. Florida's oldest restaurant, established in 1905, this culinary landmark serves authentic Spanish and Cuban dishes. Its exquisite dining rooms, adorned with hand-painted tiles and Spanish-style fountains, create an ambiance straight out of Andalusia. Feast on traditional dishes like 'paella' and 'ropa vieja,' and watch Flamenco dancers perform nightly, a tradition since 1966.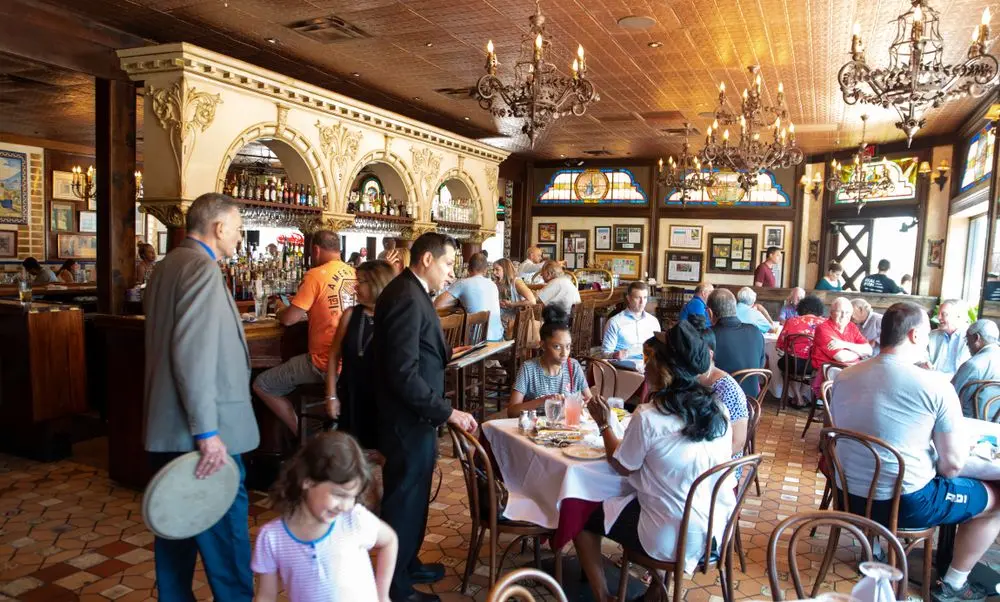 The Columbia Restaurant offers more than a meal—it serves a rich, flavorful experience steeped in tradition.
Enjoy a Glass of Craft Beer at Tampa Bay Brewing Company
The Tampa Bay Brewing Company is one of Florida's oldest craft breweries, producing innovative and flavorful beers. Visit their brewpub in Centro Ybor and sample a variety of ales, lagers, and stouts brewed on-site. Complement your drinks with a selection from their extensive menu, featuring dishes that incorporate their craft beers. Enjoy the warm Florida weather on their large outdoor patio, a perfect spot to unwind with a pint. A visit to Tampa Bay Brewing Company provides a refreshing insight into Ybor City's flourishing craft beer scene.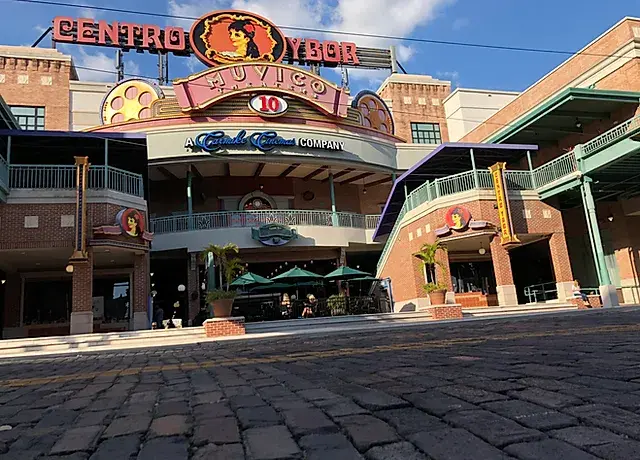 Have a Picnic Under the Trees at Centennial Park
Escape the hustle and bustle of the city with a picnic at Centennial Park. This serene park, known for its brick-lined walkways and towering trees providing ample shade, is an ideal spot for a leisurely outdoor meal. The park also plays host to the weekly Ybor City Saturday Market, where you can pick up local produce, artisanal goods, and gourmet foods. Whether you're relaxing under the trees, people-watching, or hunting for unique local goods, Centennial Park is a lovely place to breathe in the tranquil side of Ybor City.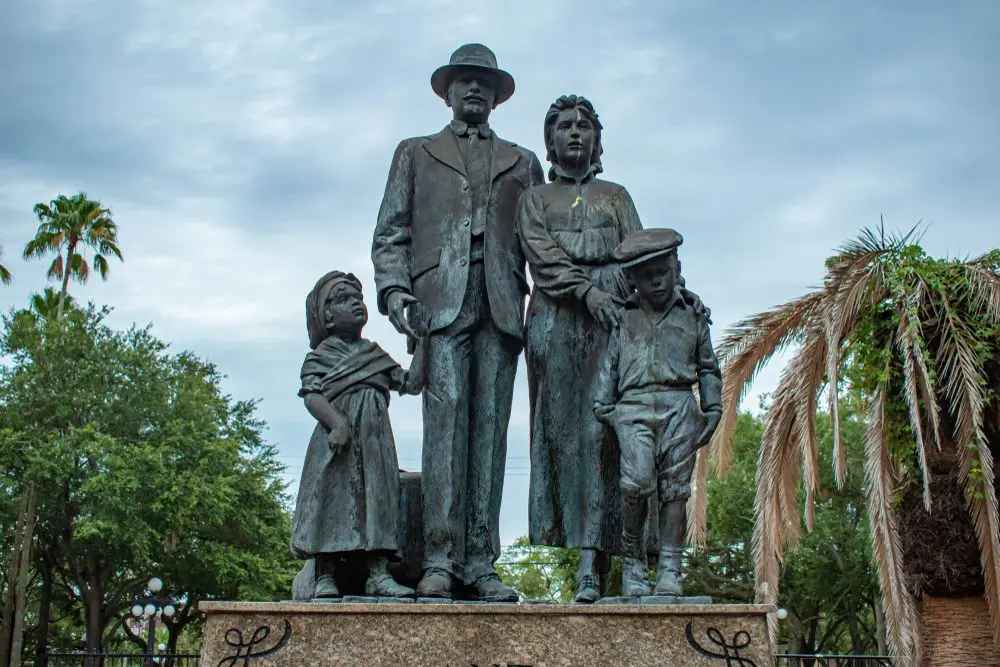 Find Beauty in the Most Bizarre Things at Dysfunctional Grace Art Co.
For an unconventional art experience, step into the Dysfunctional Grace Art Co. This one-of-a-kind shop features an eclectic mix of oddities, curiosities, and folk art, challenging traditional definitions of beauty. From skeletal remains and taxidermy to unique handcrafted jewelry, every item here tells a different story. Visiting Dysfunctional Grace Art Co. isn't just a shopping experience—it's an exploration of the bizarre, the unusual, and the extraordinarily beautiful.

Enjoy a Hot Cup of Coffee at The Blind Tiger Cafe
Start your day in Ybor City with a visit to The Blind Tiger Cafe, a speakeasy-style coffee shop that takes its name from the Prohibition era. It's the perfect place to enjoy a rich, full-bodied cup of coffee paired with delicious pastries in a comfortable, vintage-style environment. Beyond coffee, you'll find an array of tea, a selection of sweet treats, and a variety of unique Blind Tiger merchandise. It's an ideal spot to unwind, catch up on some reading, or fuel up before exploring more of Ybor City.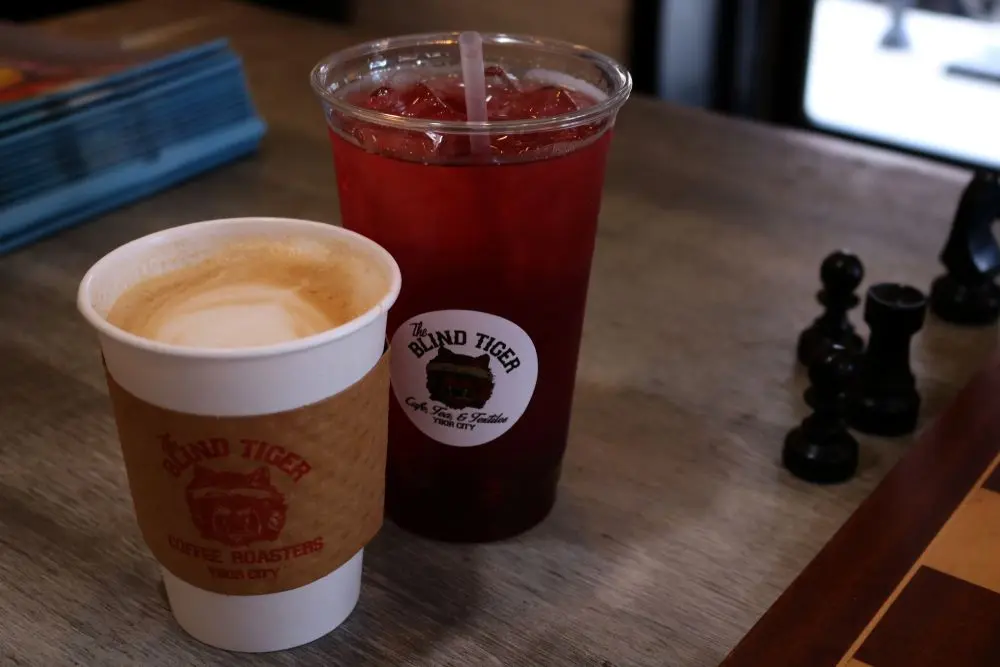 Watch a Show at Ybor Square
Once a massive cigar factory, Ybor Square has transformed into a multi-purpose venue hosting various cultural events. The stunning brick structure showcases the city's architectural history while providing a modern hub for art exhibitions, film screenings, and live performances. With its ever-changing roster of events, Ybor Square offers a dynamic and exciting insight into the local arts scene.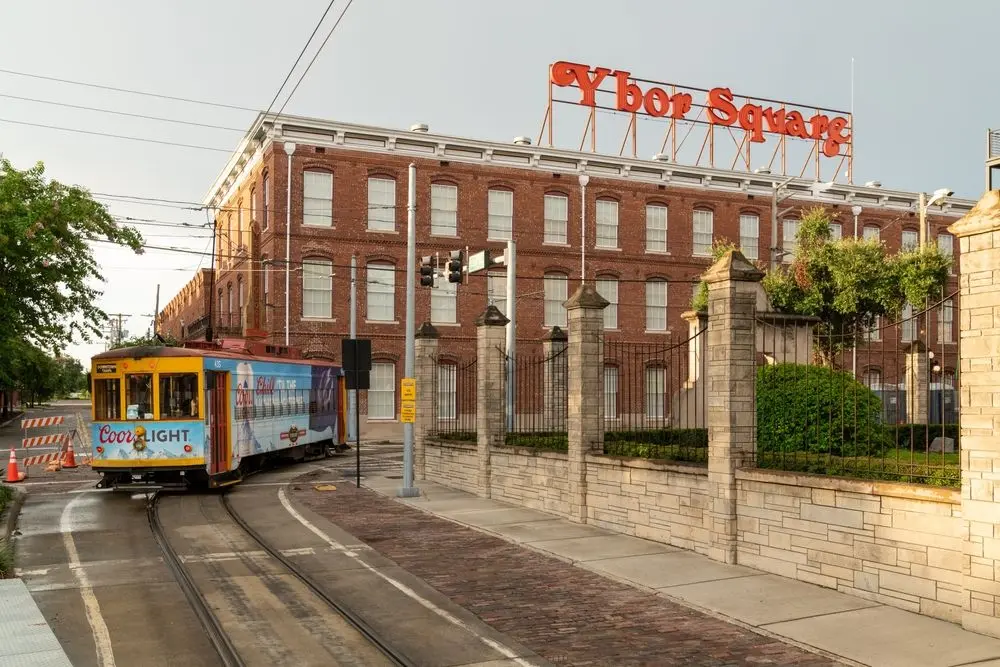 Buy Locally Produced Goods at Ybor City Saturday Market
One of the joys of visiting a new city is discovering local artisans, and the Ybor City Saturday Market is the perfect place to do so. Every Saturday, this market showcases locally produced goods, ranging from fresh produce, artisanal cheese, and gourmet jams to handmade arts and crafts. This bustling market is a feast for the senses and a fantastic way to support local businesses.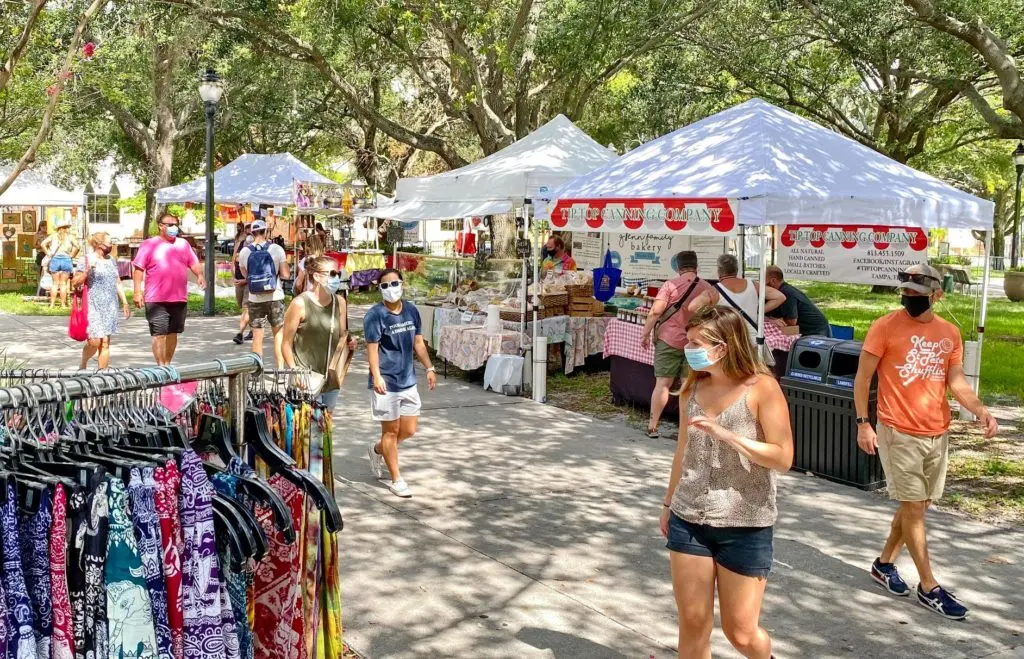 Wander the Halls of Centro Asturiano de Tampa
The Centro Asturiano de Tampa is a testament to Ybor City's diverse cultural heritage. Originally a mutual aid society for immigrants from Asturias, Spain, it's now a cultural center showcasing a unique blend of Spanish and Cuban influences. The building is home to a grand theatre, ballrooms, and a cantina that serves traditional Spanish fare. A tour around this historic institution is a walk through Ybor City's cultural history.
Taste and See the Flavors of Ybor with Ybor City Food Tours
A great way to experience Ybor City is through its diverse culinary scene. With Ybor City Food Tours, you'll sample a range of local cuisines, from traditional Spanish and Cuban dishes to modern Floridian fare. It's not just about eating; the tours also provide a narrative about the city's food history and culture, making it a delightful blend of gastronomy and storytelling.
Savor Southern Cuisine at 7th + Grove
7th + Grove offers a contemporary take on classic Southern cuisine, served in a warm, inviting environment. The menu is a fusion of soul food and innovative culinary creations. Pair your meal with a drink from their creative cocktail list, and enjoy the vibrant atmosphere. Whether you're there for brunch, dinner, or late-night eats, 7th + Grove delivers a delightful culinary experience.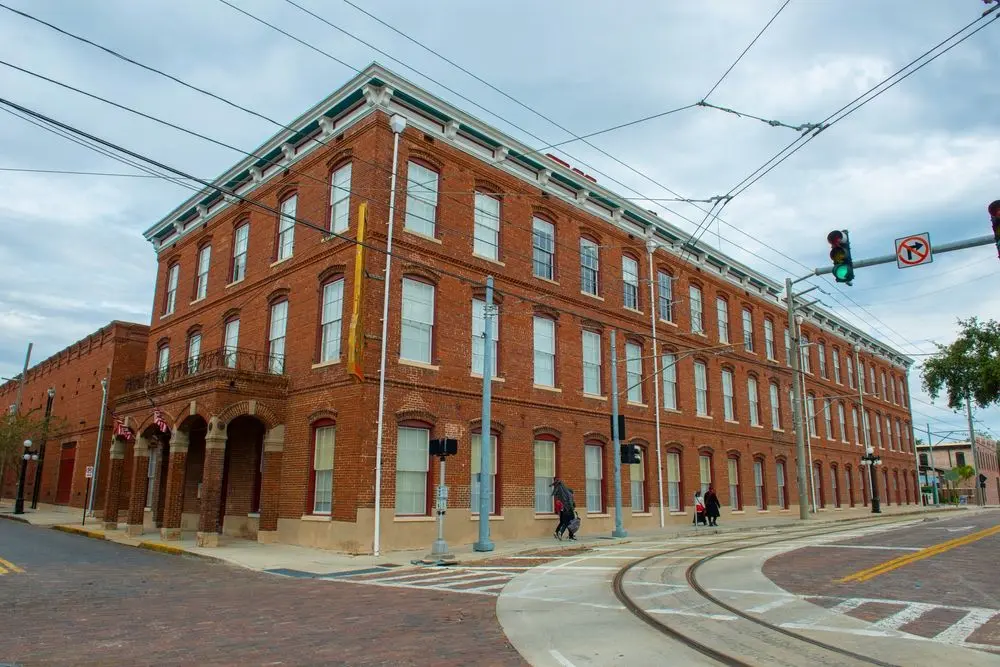 Watch a Performance at The RITZ Ybor
The RITZ Ybor is an epicenter for entertainment in Ybor City. This historic theatre, built in 1917, now plays host to concerts, festivals, and private events. With a packed schedule featuring everything from rock bands to electronic dance music, it's the perfect spot to catch a live performance.
Enjoy Nightlife at Club Prana
When it comes to nightlife, Club Prana stands out with its five stories of entertainment. Each level offers a unique experience, from the lounge ambiance of the first floor to the high-energy dance clubs on the upper levels. It's an ideal place to dance the night away and experience Ybor City's vibrant after-dark scene.
Have a Relaxing Stay at Hotel Haya
Immerse yourself fully in Ybor City's culture by staying at Hotel Haya. This boutique hotel blends historic charm with modern amenities to provide a unique stay. With its mid-century décor, on-site restaurant serving regional cuisine, and prime location, Hotel Haya ensures your visit to Ybor City is a comfortable and enjoyable one.
Grab a Drink at Copper Shaker
Wind down your day with a visit to Copper Shaker, a stylish cocktail bar that prides itself on its craft cocktails. The bartenders are mixologists, blending unique ingredients to create memorable drinks. Pair your cocktail with a selection from their small plates menu, and enjoy the intimate, relaxed atmosphere.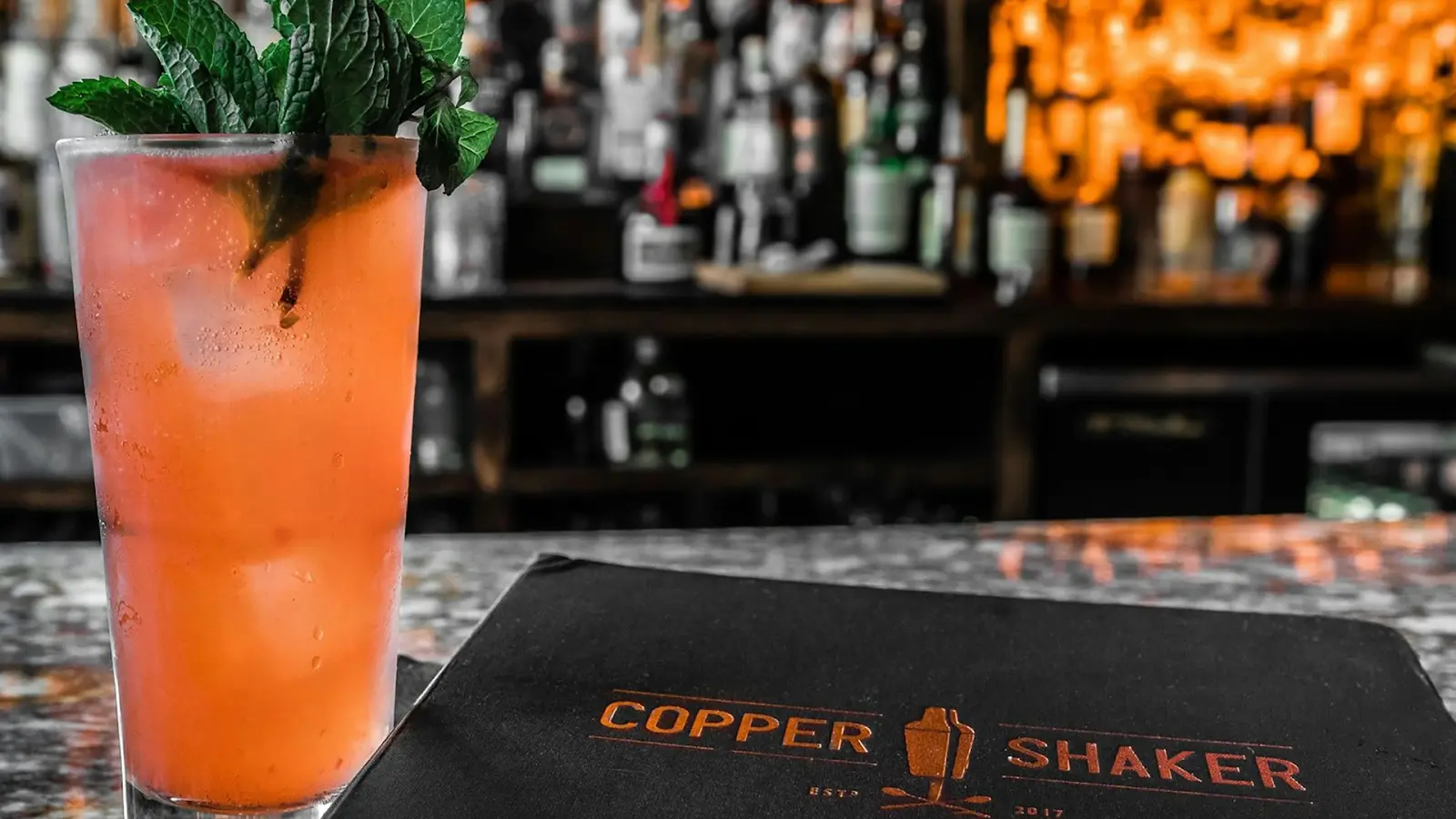 Discover Art at The Salvador Dali Museum
Art lovers should make a point of visiting The Salvador Dali Museum, located a short drive from Ybor City in St. Petersburg. The museum houses the largest collection of Dali's works outside Europe. Over 2,400 works from every stage of Dali's career are present, including oil paintings, drawings, prints, photos, sculptures, and manuscripts. The building itself is a work of art, reflecting Dali's surrealist style with its spiraling staircase and glass-paneled walls. This is a must-visit for anyone interested in surrealism or simply those looking for a unique cultural experience.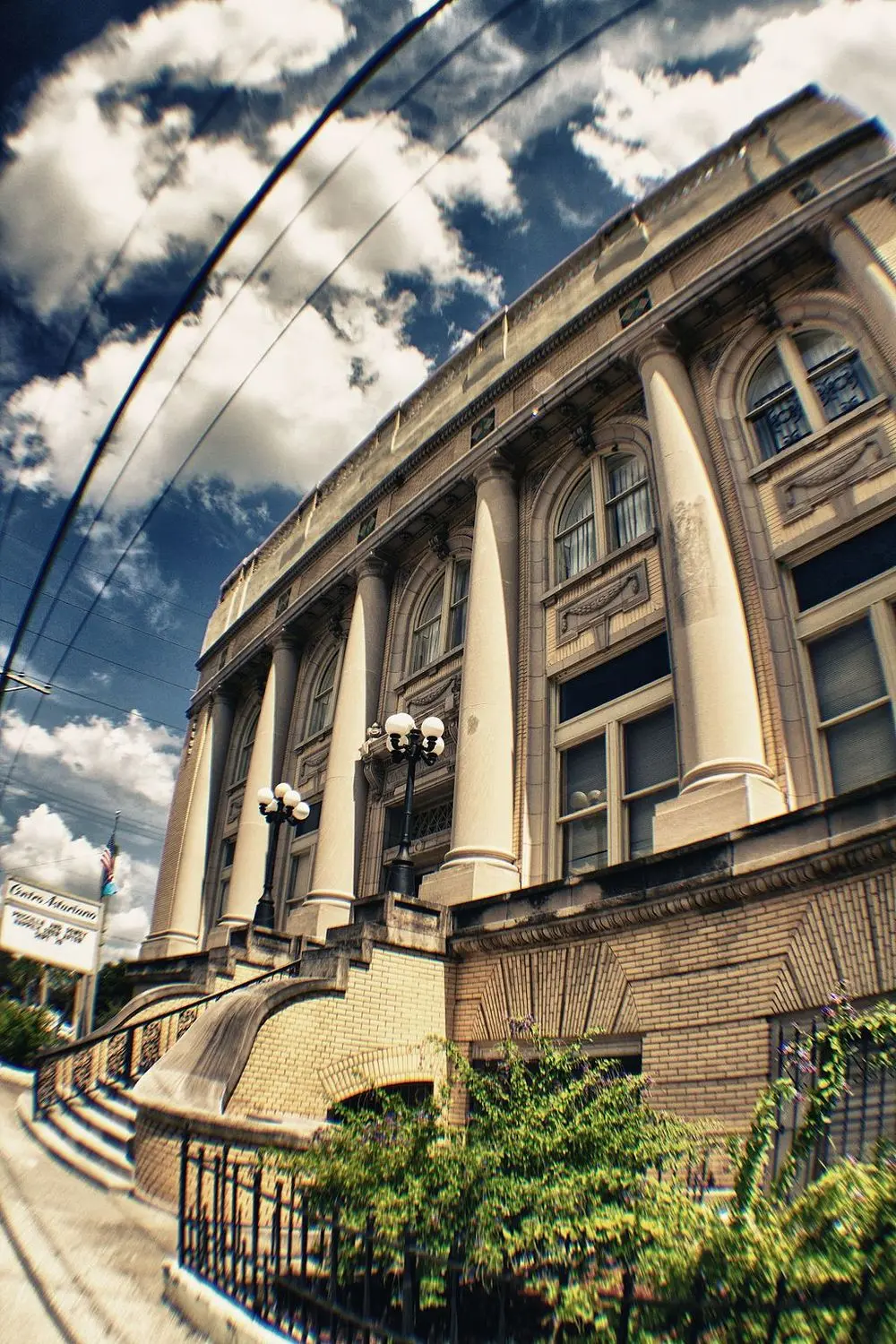 Visit the Florida Aquarium
A trip to the nearby Florida Aquarium in downtown Tampa is highly recommended for families visiting Ybor City. The Florida Aquarium provides a fun, educational experience with more than 20,000 aquatic plants and animals from Florida and around the world. From coral reefs and wetlands to a journey out onto the Gulf of Mexico, the Florida Aquarium offers engaging exhibits and up-close animal encounters that are exciting for all ages. Don't miss their outdoor water adventure zone, offering a splashy respite from the Florida heat.
Final Thoughts
Ybor City, with its rich history, diverse culture, and thriving arts scene, offers a wealth of experiences for every visitor. From its historical landmarks and bustling markets to its culinary delights and vibrant nightlife, there's something for everyone in this unique corner of Tampa. Come explore Ybor City, and embrace the heritage, taste the flavors, and join in the fun of this lively neighborhood.
Frequently Asked Questions
What is the best time to visit Ybor City?
Thanks to Florida's warm climate, Ybor City is enjoyable throughout the year. However, the best time to visit is generally in the spring or fall when the temperatures are more comfortable. Remember, summer can get quite hot and humid.
How safe is Ybor City for tourists?
like any urban area, Ybor City requires the usual precautions. During the day, the main tourist areas are generally safe. At night, while the main streets are typically secure with many people around, it's always a good idea to stay aware of your surroundings and avoid poorly lit areas.
Is Ybor City family-friendly?
Absolutely! Ybor City has several attractions suitable for all ages, including the Ybor City Museum, the Saturday Market, and Centennial Park. The nearby Florida Aquarium is also a great family-friendly option.
What's the nightlife like in Ybor City?
Ybor City is well known for its vibrant nightlife. 7th Avenue, also known as La Septima, becomes a hotspot for entertainment after dark with a range of bars, clubs, and live music venues like The RITZ Ybor and Club Prana.
Are there good dining options in Ybor City?
Ybor City offers an eclectic mix of dining options. You can find traditional Spanish and Cuban cuisine at the Columbia Restaurant, southern flavors at 7th + Grove, or craft beer and hearty pub grub at the Tampa Bay Brewing Company. The Ybor City Food Tours are also a great way to explore the city's culinary landscape.
Are there any annual events in Ybor City?
Ybor City hosts several annual events that draw visitors from around the world. These include the Fiesta Day Street Festival in February, the Ybor Aficionado Days in April, and the Tampa Pride Parade in March.
How can I learn more about the history of Ybor City?
The Ybor City Museum is a great place to start. It provides a comprehensive overview of the city's history as a cigar manufacturing center. The Centro Asturiano de Tampa is another important historical and cultural site.
Where can I shop in Ybor City?
Centro Ybor and 7th Avenue offer a variety of shopping options, from unique boutiques to specialty stores. Don't miss the Ybor City Saturday Market for locally produced goods and Dysfunctional Grace Art Co for an assortment of unusual and eclectic art pieces.