22 Things To Do in Spartanburg, South Carolina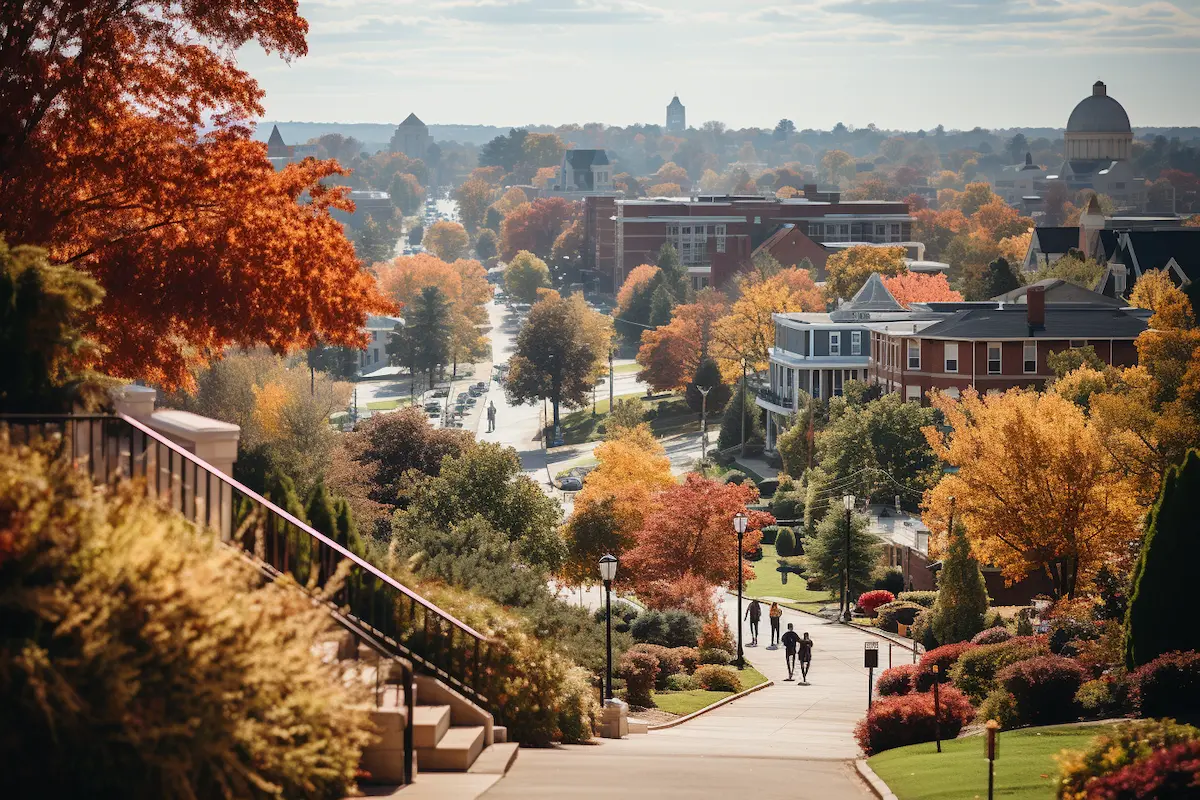 Best Things To Do in Spartanburg
Nestled in the heart of Upstate South Carolina, Spartanburg is a hidden gem boasting a blend of southern charm, rich history, and vibrant culture. This dynamic city, affectionately known as the 'Hub City,' offers a diverse array of experiences that cater to tourists of all types.
Whether you're an outdoor enthusiast seeking the tranquillity of nature, a history buff intrigued by captivating tales of the past, a food lover eager to indulge in local culinary delights, or an art aficionado longing to be inspired, Spartanburg opens a world of exploration. Join us as we embark on an immersive journey through the best things to do in Spartanburg, South Carolina.
Visit Cleveland Park
As you explore Spartanburg, be sure to set aside time to revel in the tranquility of Cleveland Park. Nestled in the heart of the city, this park is an oasis of greenery and recreation that guarantees a refreshing break from your urban exploration. Equipped with diverse facilities like playgrounds, picnic areas, walking trails, and a charming pond, Cleveland Park is an ideal place for families seeking an active and fun-filled outing. If you're a fitness enthusiast, take advantage of the vast jogging tracks; those seeking a more leisurely visit can savor a peaceful walk amidst the nature. The park is also home to a beautiful event center that hosts various community events, adding a cultural zest to your visit.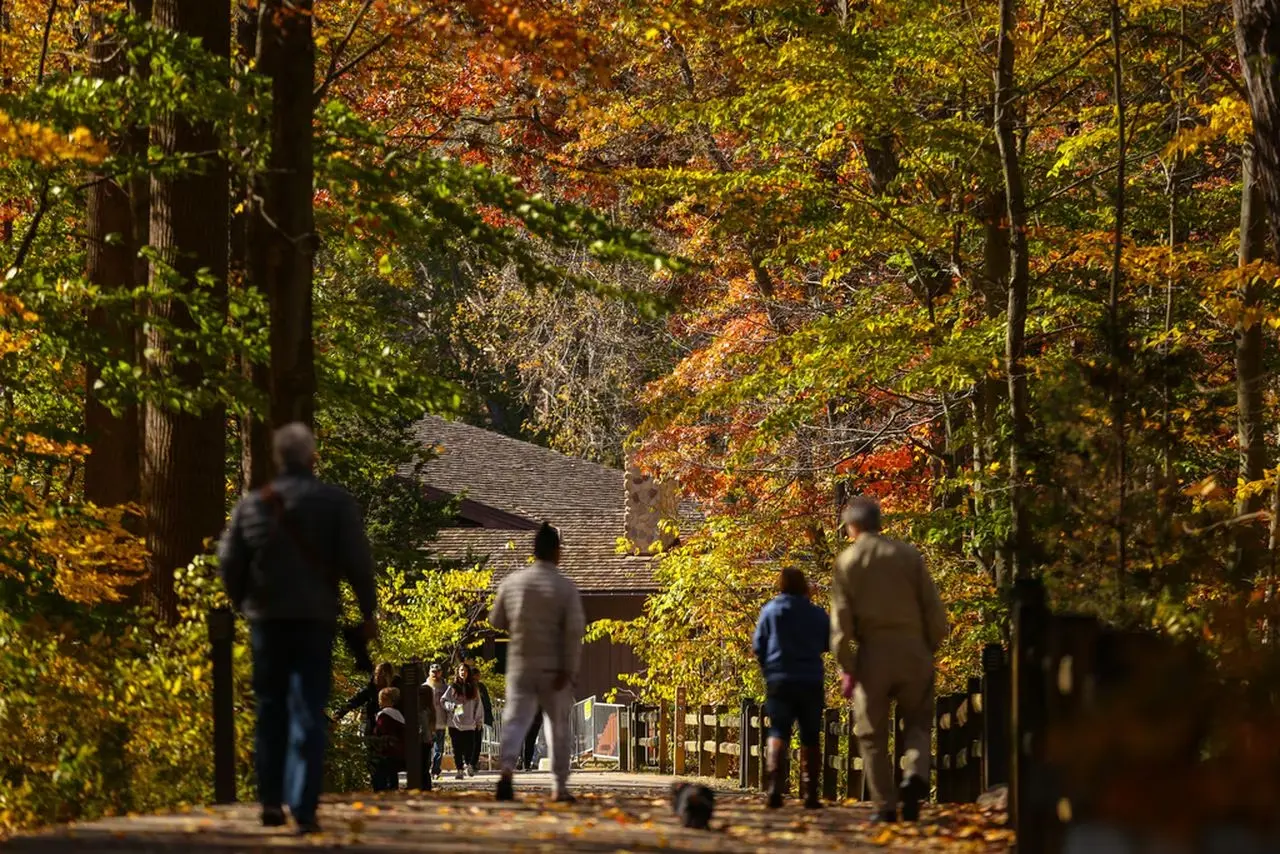 The Crepe Factory
Located in the heart of downtown Spartanburg, The Crepe Factory is an absolute delight for food lovers. This charming bistro is celebrated for its exquisite crepes, handcrafted to perfection and filled with delectable ingredients. The Crepe Factory offers both sweet and savory options, appealing to a variety of palates. Start your day here with a coffee and a hearty breakfast crepe filled with fluffy eggs and bacon, or treat yourself to a sweet, decadent delight filled with Nutella and fresh berries. The vintage aesthetics and welcoming ambiance of the place add to its appeal, making The Crepe Factory a must-visit for every gastronomic adventurer in Spartanburg.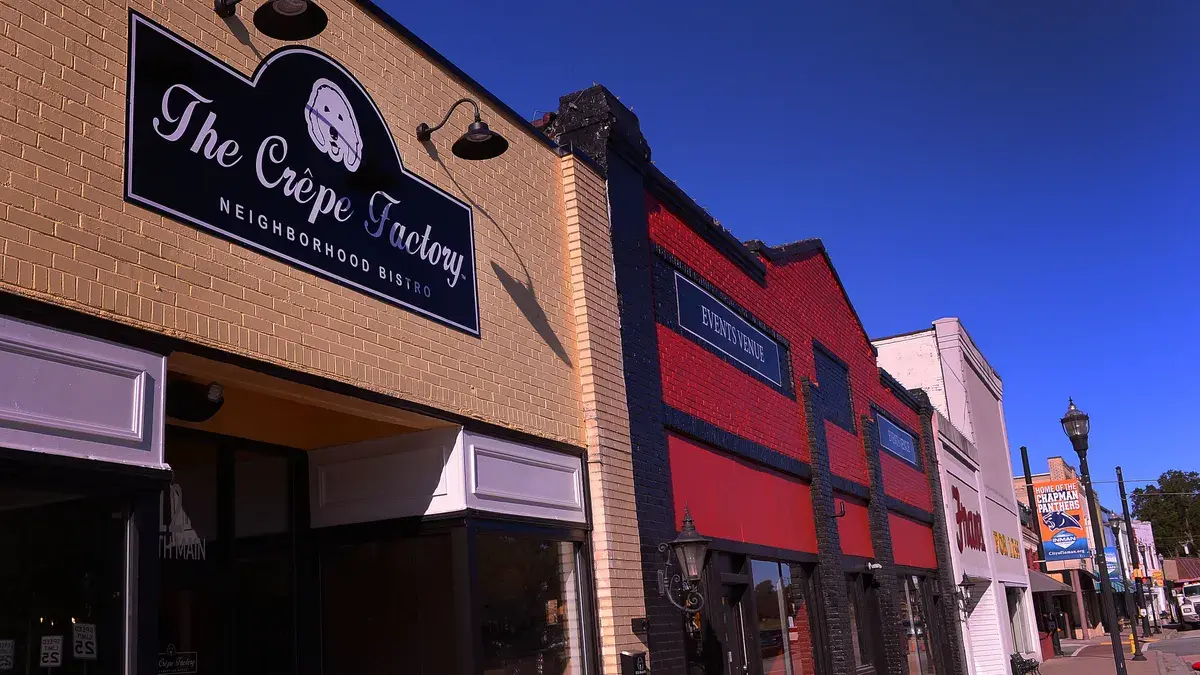 Milliken Arboretum
A visit to the Milliken Arboretum provides a fantastic opportunity to immerse yourself in the astounding beauty of Spartanburg's local flora. This 600-acre park is a botanical wonderland, home to a diverse range of plant species. It's a serene, beautifully maintained space that offers a myriad of walking trails, perfect for those who love nature walks. As you amble through the winding paths, you'll come across stunning water features and an array of well-identified plants, enriching your understanding of the local ecosystem. This peaceful retreat is ideal for a picnic, photography, or simply to enjoy the quietude away from the bustling city life.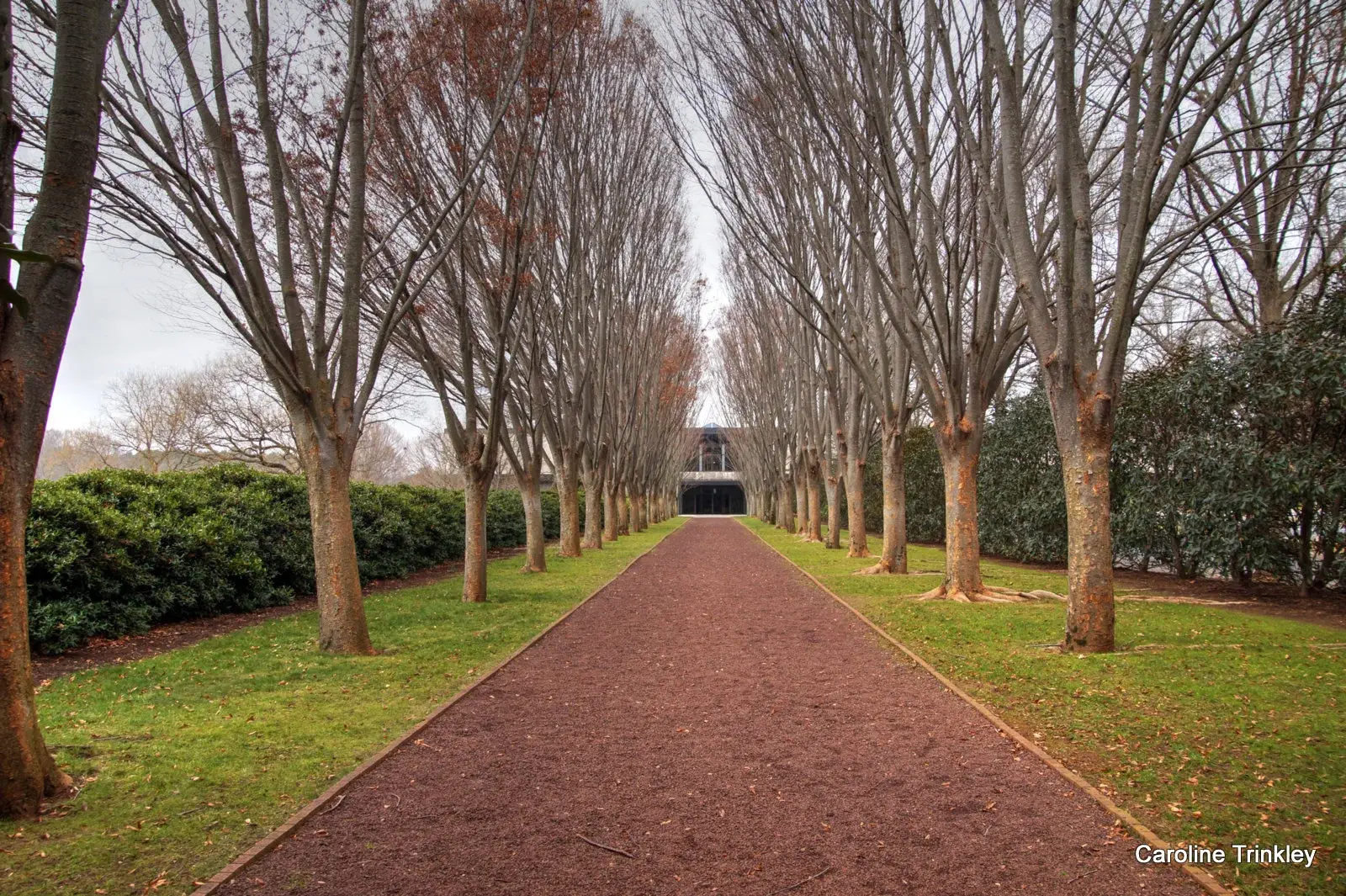 Mary Black Rail Trail
Embrace the spirit of adventure with a visit to the Mary Black Rail Trail. This 2-mile long trail invites you to experience Spartanburg's scenic beauty on foot or bicycle. Originally a railroad line, the trail now serves as a recreational artery of the city. It's teeming with runners, cyclists, and leisure walkers throughout the year, making it a hub of local community life. Along the trail, you'll find informative signposts narrating the history of the rail line and the city. The trail also connects several neighborhoods, parks, and local businesses, making it a dynamic snapshot of Spartanburg's vibrant culture and lifestyle.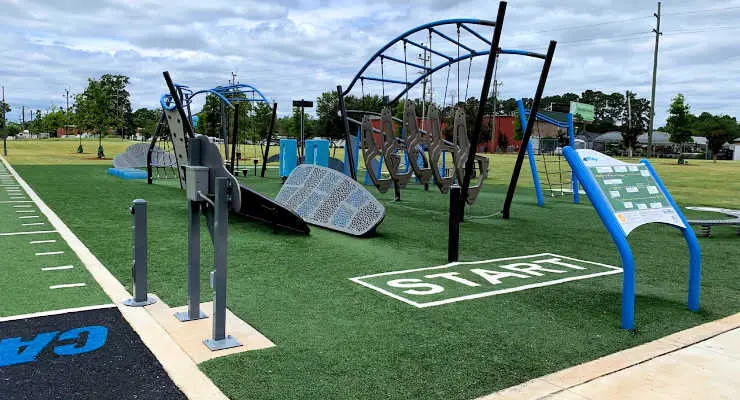 Hollywild Animal Park
An encounter with wildlife awaits you at the Hollywild Animal Park. This non-profit zoo houses an assortment of exotic animals from around the world and offers a unique, intimate experience unlike any other. Here, you can embark on a safari ride, observing and feeding animals like bison, llamas, zebras, and deer. The park also hosts 'Creature Feature' shows where you can learn about various animals and their natural behaviors. From interacting with lemurs to cuddling farm animals, Hollywild Animal Park provides fun-filled and educational experiences for visitors of all ages, making it an absolute must when visiting Spartanburg.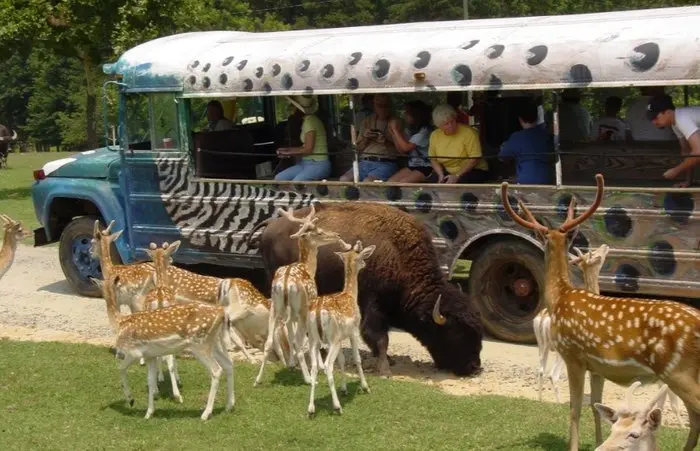 Anderson's Mill
A rich fragment of history, Anderson's Mill stands tall as a symbol of Spartanburg's industrial past. This historic grist mill is one of the oldest in South Carolina, taking you back to the early days of the American South. The picturesque mill, situated by a cascading waterfall, makes for a visually stunning attraction. A visit here is a step back in time, offering fascinating insights into the processes of grain milling and the economic history of the region. Whether you're a history buff or a nature lover, the rustic charm of Anderson's Mill and its idyllic setting promise an unforgettable experience.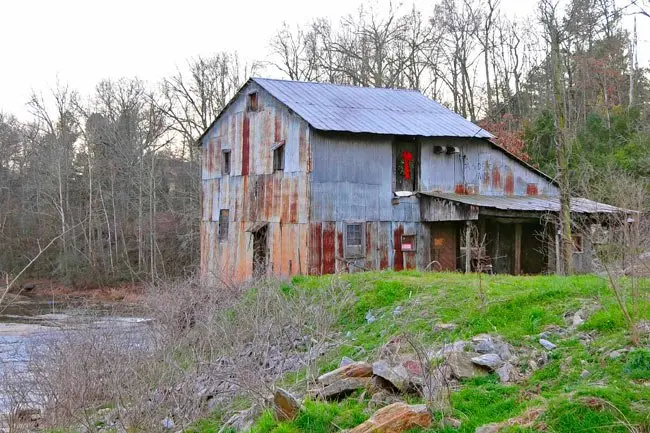 Croft State Park
Covering over 7,000 acres, Croft State Park is Spartanburg's largest state park, renowned for its myriad outdoor activities. Hiking, camping, fishing, horseback riding - you name it, Croft has it all! With more than 20 miles of biking and equestrian trails, it's a paradise for the outdoor enthusiast. Two lakes offer serene fishing spots, and for the bird watchers, the park hosts a variety of bird species. The park's rich history as a WWII Army training camp adds an intriguing layer to your visit, combining the thrill of outdoor activities with a historical perspective.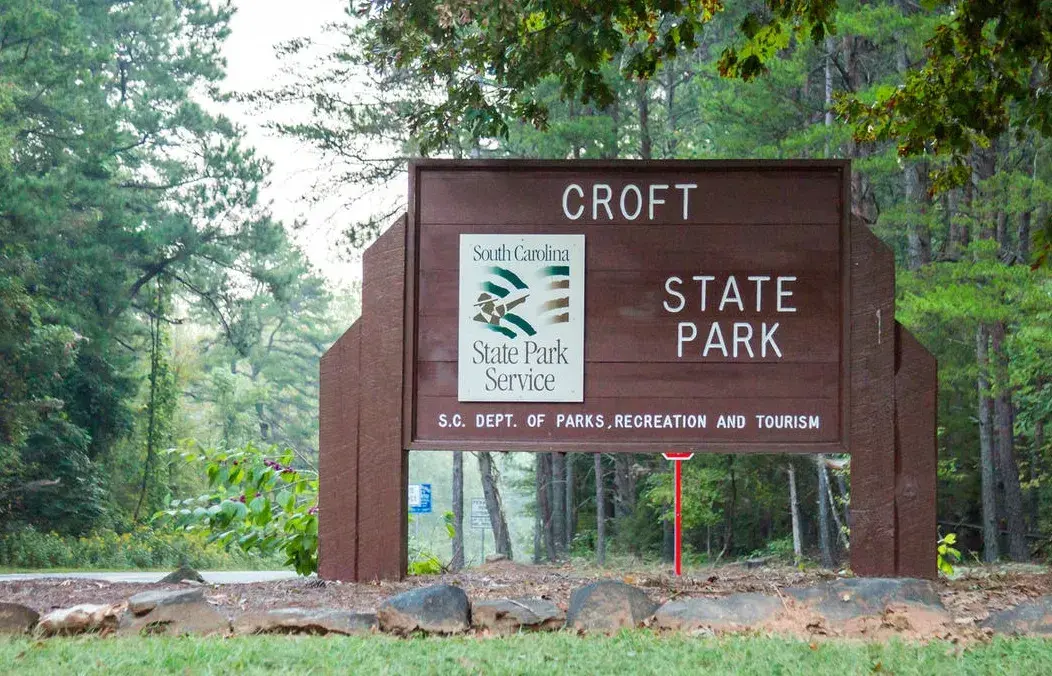 Motte & Sons Bootlegging Company
Offering a sneak peek into the art of distillation, Motte & Sons Bootlegging Company is Spartanburg's first micro-distillery. Their tour provides a unique experience, walking you through the distilling process of their small-batch, handcrafted spirits. Visitors can appreciate the charm of the brick-and-wood tasting room while savoring a range of spirits from whiskey, rum, vodka to moonshine. The friendly staff, the story of a family's passion for their craft, and the smooth, high-quality spirits make this a must-visit for spirit connoisseurs and curious travelers alike.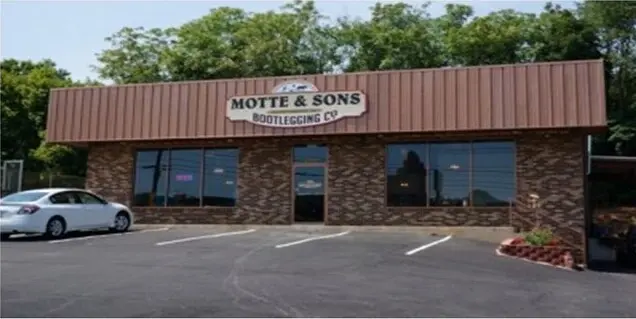 OnAgain OffAgain Farm
If you're seeking an authentic farm experience, look no further than the OnAgain OffAgain Farm. This family-run farm offers visitors a chance to interact with various farm animals, from chickens and rabbits to goats and alpacas. They also have lush gardens and greenhouses brimming with organic produce. Visitors are encouraged to participate in daily farming chores, making for a hands-on, educative experience. The farm is an excellent location for family outings, providing a wholesome, engaging, and memorable day in the countryside.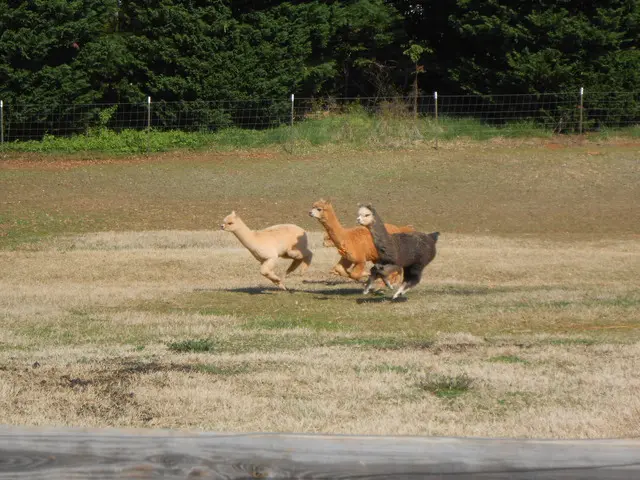 Westgate Mall
For those looking to indulge in some retail therapy, Westgate Mall provides a comprehensive shopping experience. The mall features over 100 stores, including prominent retailers, boutique shops, and local businesses, catering to a wide range of tastes and budgets. The food court offers a variety of cuisines, providing ample options for a delightful meal. Equipped with a spacious movie theater, the mall ensures entertainment is a part of your shopping spree. Whether you're looking for trendy fashion, unique souvenirs, or simply a place to unwind, Westgate Mall has something for every visitor.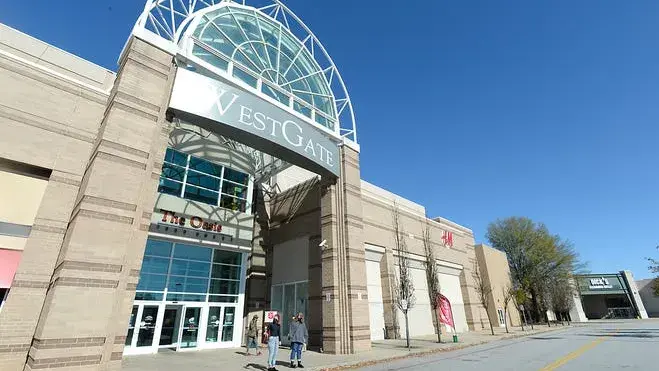 Hatcher Garden and Woodland Preserve
A sanctuary of natural beauty, Hatcher Garden and Woodland Preserve invites visitors to explore its stunning landscapes. The garden houses an impressive variety of native and exotic plants, interspersed with delightful water features and walking trails. The Woodland Preserve is a haven for wildlife, creating a harmonious blend of flora and fauna. Every season brings a different hue to the garden, making it a year-round attraction. Whether you're a keen botanist, an amateur photographer, or someone seeking serenity, Hatcher Garden and Woodland Preserve offers an enchanting retreat.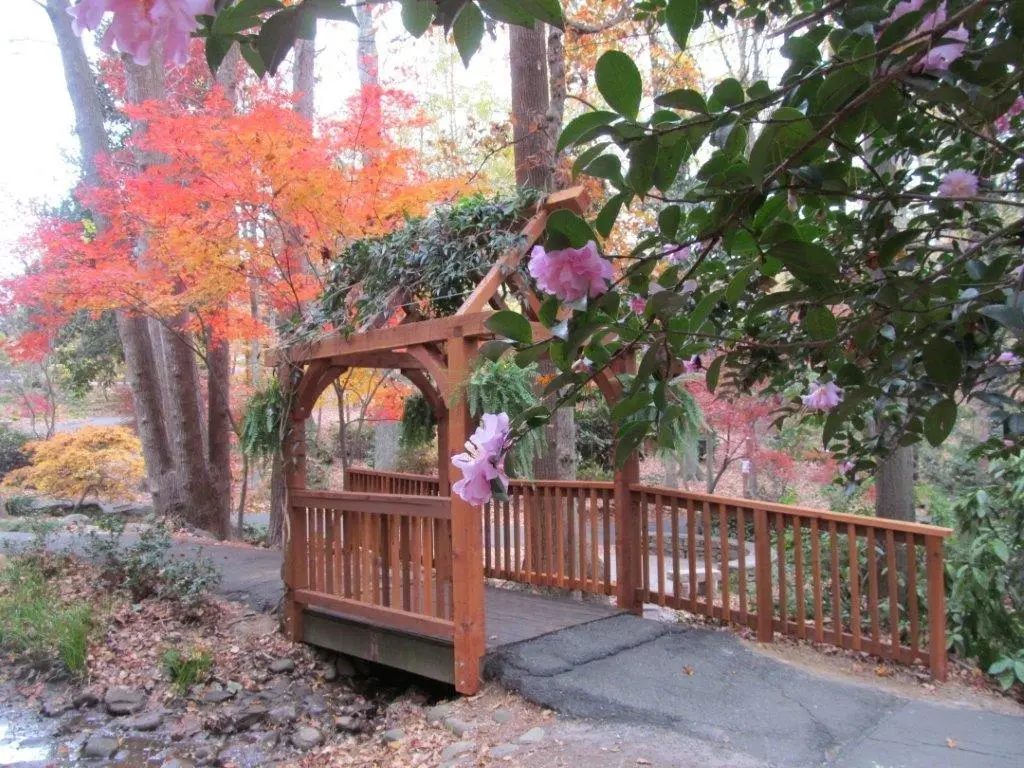 The Wade's Restaurant
For a taste of the South, make a beeline for The Wade's Restaurant. Established in 1947, this family-owned diner has become a Spartanburg staple, revered for its traditional Southern cuisine. Wade's signature dish, the famous fried chicken, is a crowd favorite, alongside an array of mouthwatering options like mac and cheese, collard greens, and sweet potato soufflé. The cozy and relaxed atmosphere, coupled with friendly service, adds to the charm of this home-style diner. A meal at Wade's is more than just dining—it's a quintessential Spartanburg experience steeped in local flavor and history.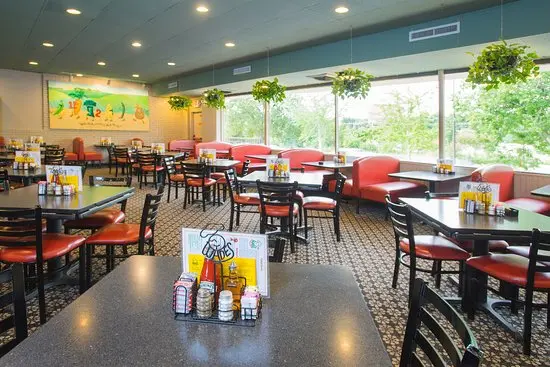 Spartanburg Historic District
Immerse yourself in Spartanburg's vibrant past with a visit to the Spartanburg Historic District. This area, with its well-preserved architecture, narrates the city's evolution from a late 19th-century mill town to a modern city. Walk down the tree-lined streets, admiring beautiful Victorian homes, historic churches, and prominent public buildings. A self-guided walking tour can help you understand the historical and architectural significance of each site.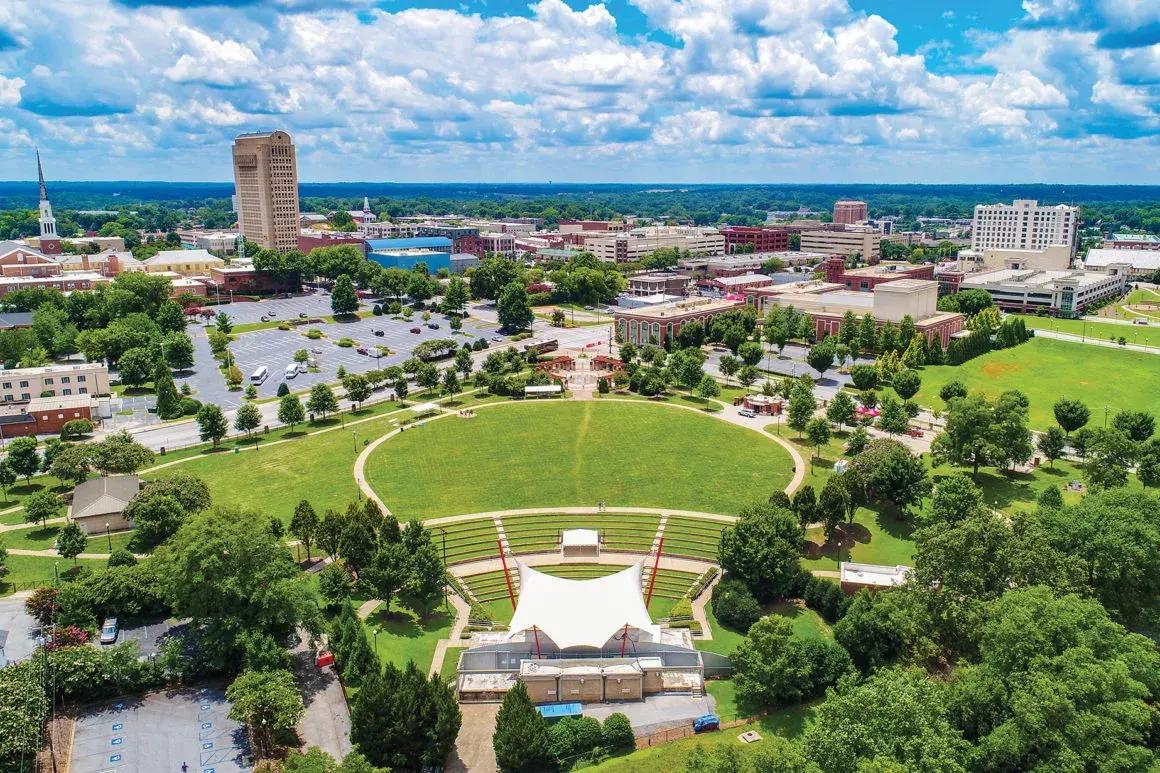 The Children's Museum of the Upstate
The Children's Museum of the Upstate is a fun and learning treasure trove for kids and adults alike. With interactive exhibits across a wide array of subjects, the museum encourages curiosity and hands-on learning. Kids can pretend to be race car engineers, explore the magic of water flow in a re-created river, or venture into the arts and crafts studio to unleash their creativity. The museum's emphasis on 'learning through play' ensures that every visit is a unique, engaging, and educational experience, making it an essential stop for families visiting Spartanburg.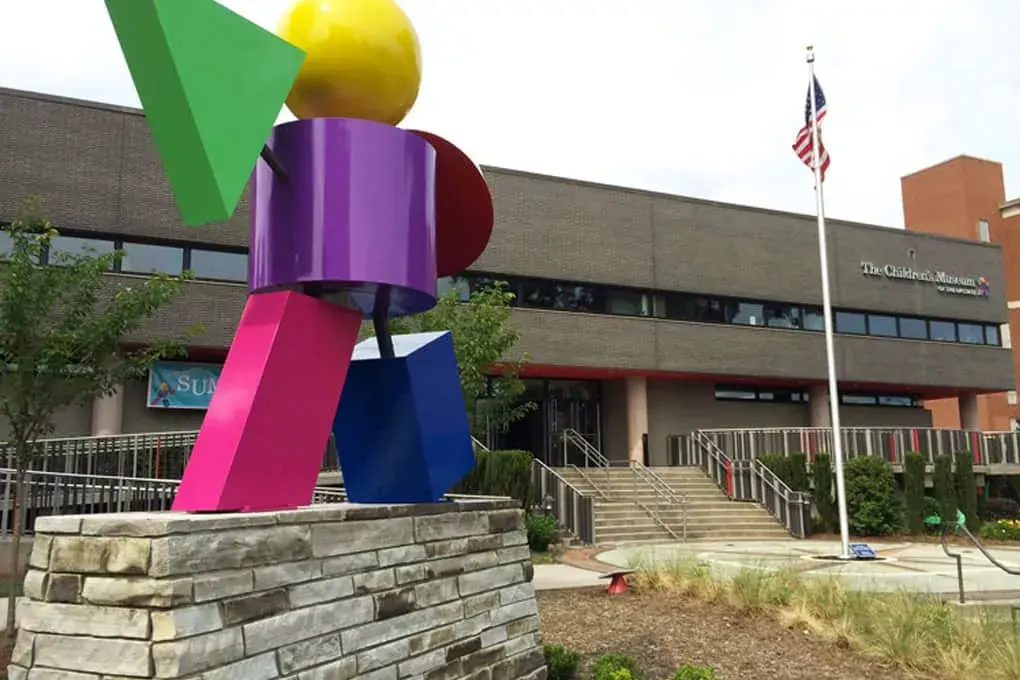 Sample the Beers at RJ Rockers Brewing Company
If you appreciate craft beer, you'll love the RJ Rockers Brewing Company. This Spartanburg gem is a pioneer of South Carolina's craft beer scene, offering an exciting range of brews, from crisp, light ales to robust stouts. Visitors can tour the brewing facility, gaining insights into the brewing process while enjoying the distinct aromas of hops and malt. After the tour, stop by the taproom to sample their offerings, each brew telling a unique story of taste and craftsmanship. The warm, laid-back atmosphere and the superior quality beer make this place a haven for beer enthusiasts.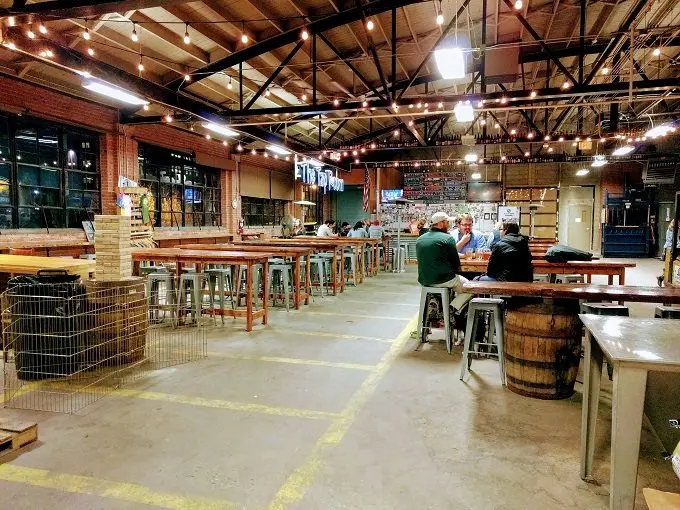 Catch an Event at the Zimmerli Amphitheatre
Add a touch of art and culture to your Spartanburg trip with a visit to the Zimmerli Amphitheatre. This open-air venue is a hub for various cultural events, including concerts, theatre performances, and community gatherings. Set within the scenic Barnet Park, the amphitheatre offers a captivating experience under the stars. The high-quality sound system and comfortable seating arrangement ensure an enjoyable viewing experience. Whether you're into music, drama, or simply looking to soak up the local culture, catching an event at Zimmerli Amphitheatre is a delightful way to spend your evening.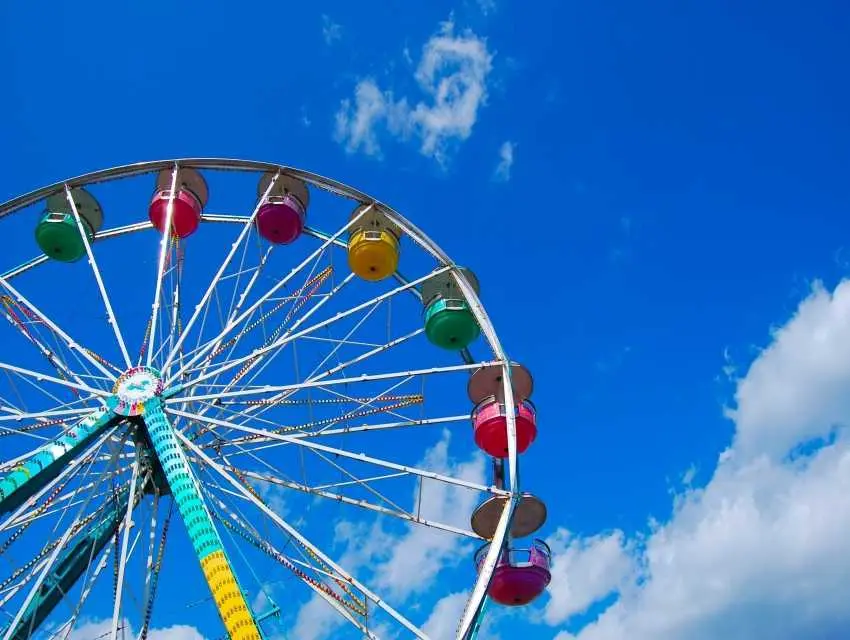 Edwin M. Griffin Nature Preserve
Embrace the tranquillity of nature at the Edwin M. Griffin Nature Preserve. This hidden gem offers over 70 acres of lush woodland, scenic trails, and a stunning lake. The preserve's quiet trails, teeming with wildlife, provide a perfect setting for leisurely walks, bird watching, or simply unwinding amidst nature. Its peaceful surroundings and rich biodiversity make the nature preserve a sanctuary for nature lovers. A visit to the Edwin M. Griffin Nature Preserve offers a peaceful respite from the city, connecting you with Spartanburg's natural beauty.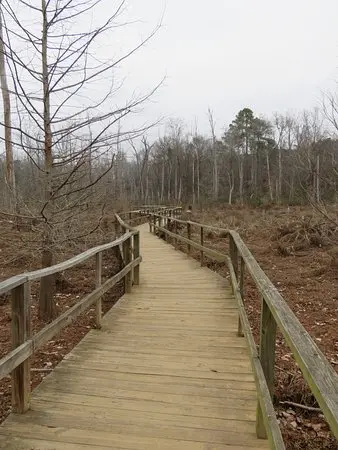 Immerse Yourself in Local Art at Spartanburg Art Museum
As the heart of the local arts community, the Spartanburg Art Museum is a must-visit for art enthusiasts. Housing a diverse collection of contemporary and traditional art, the museum showcases the creative pulse of the region. It hosts rotating exhibitions featuring both established and emerging artists, offering a dynamic and fresh perspective on every visit. Furthermore, the museum conducts art workshops, lectures, and educational programs, fostering a deep connection with the local community. A visit to the Spartanburg Art Museum offers a rich, immersive cultural experience, connecting you with the city's vibrant art scene.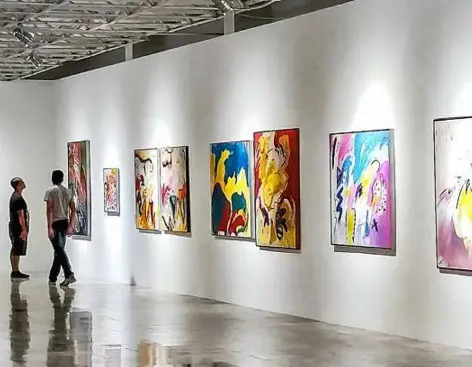 Take a Photo with the Peachoid
No trip to Spartanburg is complete without a snapshot with the iconic Peachoid. This monumental peach-shaped water tower stands as a quirky landmark that captures the spirit of the region, renowned for its abundant peach orchards. The vivid colors and impressive detail of this 135-foot-tall structure make it a popular photo op for tourists and locals alike. The Peachoid is not just a roadside attraction; it's a delightful symbol of Spartanburg's agricultural heritage and Southern charm.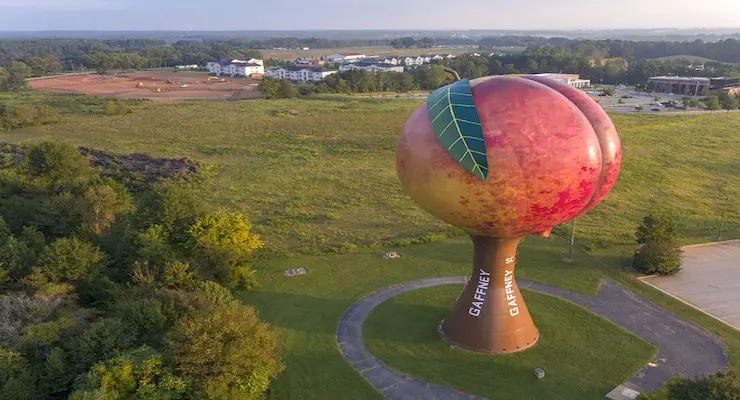 Bring Your Kids to Explore Chapman Cultural Center
A beacon of arts, science, and history, the Chapman Cultural Center is a captivating space for kids and adults. It houses several institutions under one roof, including the Spartanburg Art Museum, Spartanburg Regional History Museum, and the Spartanburg Science Center. From engaging art exhibits and historical artifacts to fascinating science experiments, there's something to ignite everyone's curiosity. The center also hosts a range of performances, workshops, and community events, making it a vibrant hub of learning and cultural engagement. A visit to the Chapman Cultural Center is a wholesome, enriching experience for families exploring Spartanburg.
Take a Detour to the Jammie Seay House
Add a touch of historical intrigue to your Spartanburg visit with a detour to the Jammie Seay House. This 18th-century structure is among the oldest homes in Spartanburg and is listed on the National Register of Historic Places. Built by a Revolutionary War soldier, the house offers fascinating insights into the architectural style and living conditions of that era. Though it's not open for interior tours, the exterior of the stone house itself is a sight to behold. It's a hidden gem for history buffs and those interested in architecture.
Hub City Railroad Museum
Celebrate Spartanburg's railroad history at the Hub City Railroad Museum. Located in the old Southern Railway Depot, the museum provides a detailed account of the city's railroading past, which earned it the nickname 'Hub City'. It displays a fascinating array of railroad artifacts, vintage equipment, photographs, and a 1940s-era working railroad signal. The museum also features a restored 1947 Southern Railway caboose that visitors can explore. The Hub City Railroad Museum is a delightful trip down memory lane, providing a unique glimpse into Spartanburg's historical and industrial roots.

Conclusion
Explore the tranquil beauty of the city's parks and preserves, take a journey through time in its historic districts and museums, sample the craft spirits and beers, and savor the tastes of traditional Southern cuisine. Engage with the arts at the museums and cultural centers, and find amusement in the city's quirky landmarks.
Each moment spent in Spartanburg is a testament to its southern charm and friendly community, leaving you with unforgettable memories. Whether you're a history buff, a nature lover, an art enthusiast, or a foodie, Spartanburg has something to captivate your interest and make your visit truly remarkable.
Frequently Asked Questions
What is Spartanburg, SC, known for?
Spartanburg is known for its rich history, Southern charm, and cultural diversity. Often referred to as 'Hub City' due to its historical importance as a railroad hub, Spartanburg offers a mix of historical sites, natural attractions, art galleries, and culinary delights.
What is the best time to visit Spartanburg, SC?
Spring (March to May) and Fall (September to November) are ideal times to visit Spartanburg when the weather is mild and pleasant. These seasons also offer the chance to witness the city's gardens and parks in full bloom or displaying vibrant fall colors.
Are there any family-friendly activities in Spartanburg?
Absolutely! Spartanburg offers numerous family-friendly attractions. The Children's Museum of the Upstate provides interactive exhibits for kids. The Hollywild Animal Park, Croft State Park, and Hatcher Garden and Woodland Preserve are excellent spots for outdoor family fun.
Is Spartanburg rich in history?
Yes, Spartanburg has a deep historical heritage, evident in its numerous historical sites and museums. The Spartanburg Historic District, Anderson's Mill, Jammie Seay House, and Hub City Railroad Museum are among the city's notable historical attractions.
What unique experiences does Spartanburg offer?
Spartanburg offers unique experiences ranging from tasting craft beers at the RJ Rockers Brewing Company, sampling traditional Southern cuisine at Wade's Restaurant, exploring the Chapman Cultural Center, to capturing a memorable photo with the iconic Peachoid. Each attraction in Spartanburg presents a unique facet of the city's character.