22 Best Things to Do in Tarrytown, NY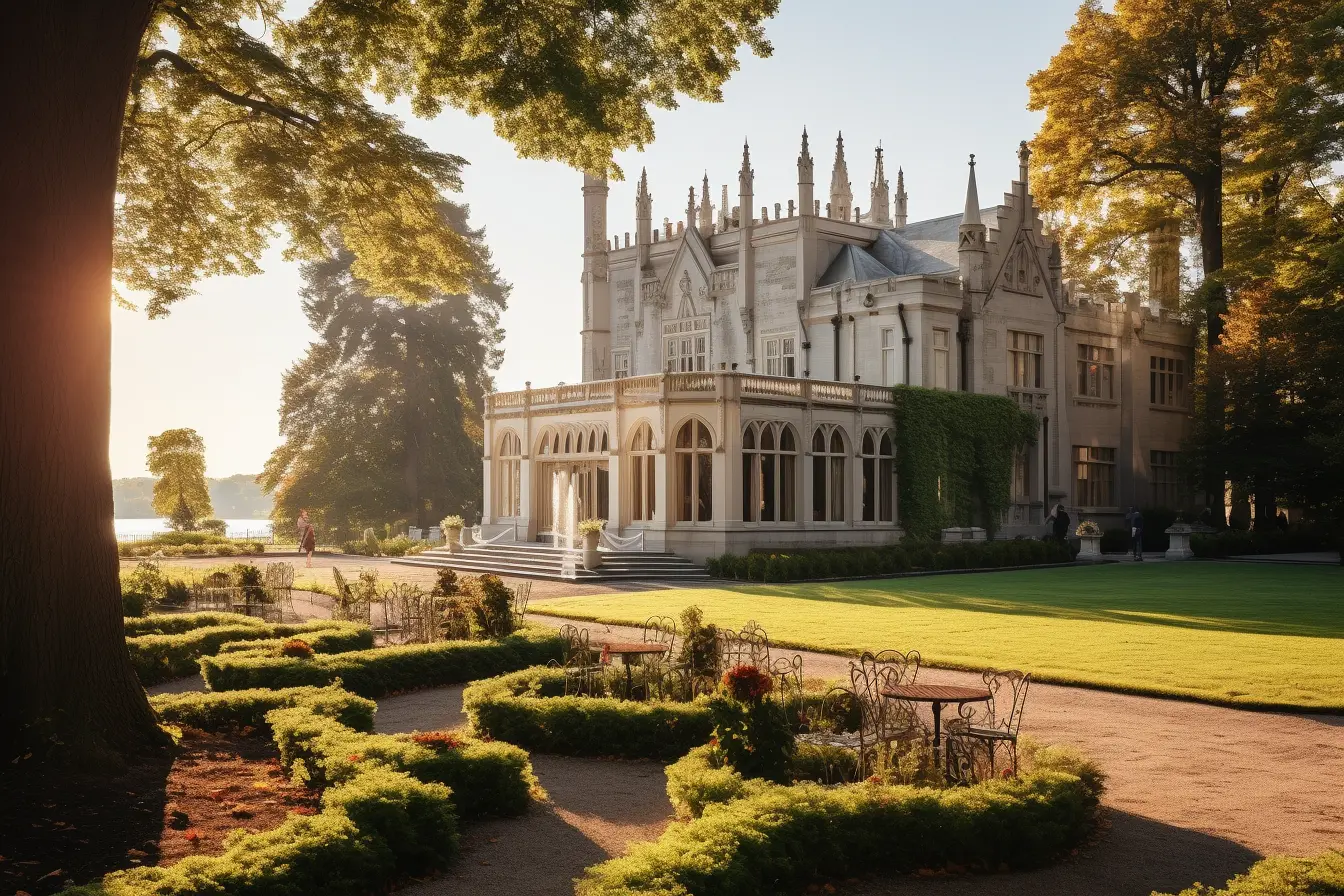 Best Things to Do in Tarrytown, NY
Tarrytown, located in the historic Hudson River Valley of New York, is a vibrant village with a rich past, blossoming present, and promising future. Nestled in the town of Greenburgh, Tarrytown is celebrated for its quaint ambiance, picturesque landscapes, and diverse architectural heritage. Known for the famed Sleepy Hollow legends, it entices a steady stream of visitors who come to explore its historical landmarks, enjoy its cultural richness, and experience its friendly, small-town charm. With a remarkable mix of recreational spaces, dining experiences, and cultural venues, Tarrytown offers an enchanting glimpse into the depth and breadth of the historic Hudson Valley region.
Tour Washington Irving's Sunnyside
Tarrytown, New York, is a charming town with a rich history and plenty of activities to keep visitors entertained. One must-visit attraction is Washington Irving's Sunnyside, the former home of the renowned American author. This historic site offers a glimpse into the life and imagination of the man behind the iconic tale of "The Legend of Sleepy Hollow."
Sunnyside is a picturesque cottage nestled on the banks of the Hudson River. The house itself is a masterpiece of 19th-century architecture, with its distinctive Dutch-inspired design. Visitors can take guided tours of the house and its lush, meticulously landscaped grounds. Inside, you'll find a treasure trove of Irving's personal belongings and artifacts, including his writing desk, where he penned some of his most famous works.
Beyond the house, Sunnyside boasts beautiful gardens that are perfect for a leisurely stroll. You can explore the Sunnyside kitchen garden, brimming with heirloom vegetables and herbs, or take a walk through the whimsical "Knickerbocker Garden," where Irving drew inspiration from his stories.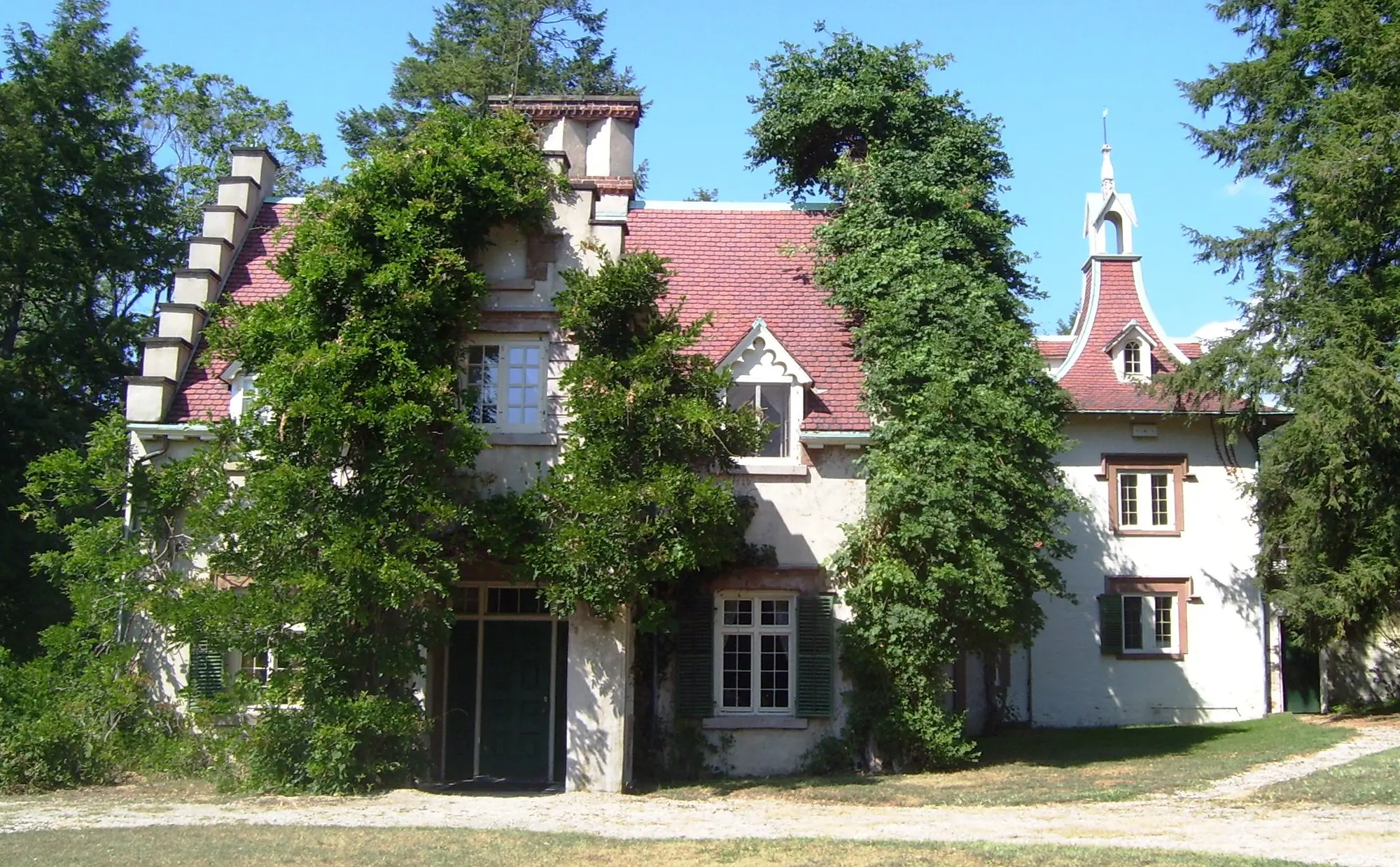 Go to Lyndhurst Mansion
Another must-visit attraction in Tarrytown is the Lyndhurst Mansion. This magnificent Gothic Revival mansion, nestled on a sprawling estate, offers visitors a glimpse into the opulent lifestyle of the 19th-century American elite.
Lyndhurst Mansion is a masterpiece of architecture and design, designed by Alexander Jackson Davis, one of the leading architects of his time. As you tour the mansion's lavishly decorated rooms, you'll be transported back in time to the Gilded Age. Admire the exquisite stained glass windows, ornate woodwork, and impressive collection of art and antiques that fill every corner of the mansion.
The estate surrounding Lyndhurst is equally impressive. Take a leisurely stroll through the meticulously landscaped gardens, complete with meandering pathways, lush lawns, and scenic vistas of the Hudson River. The rose garden is a particular highlight, with its vibrant blooms and intoxicating fragrance.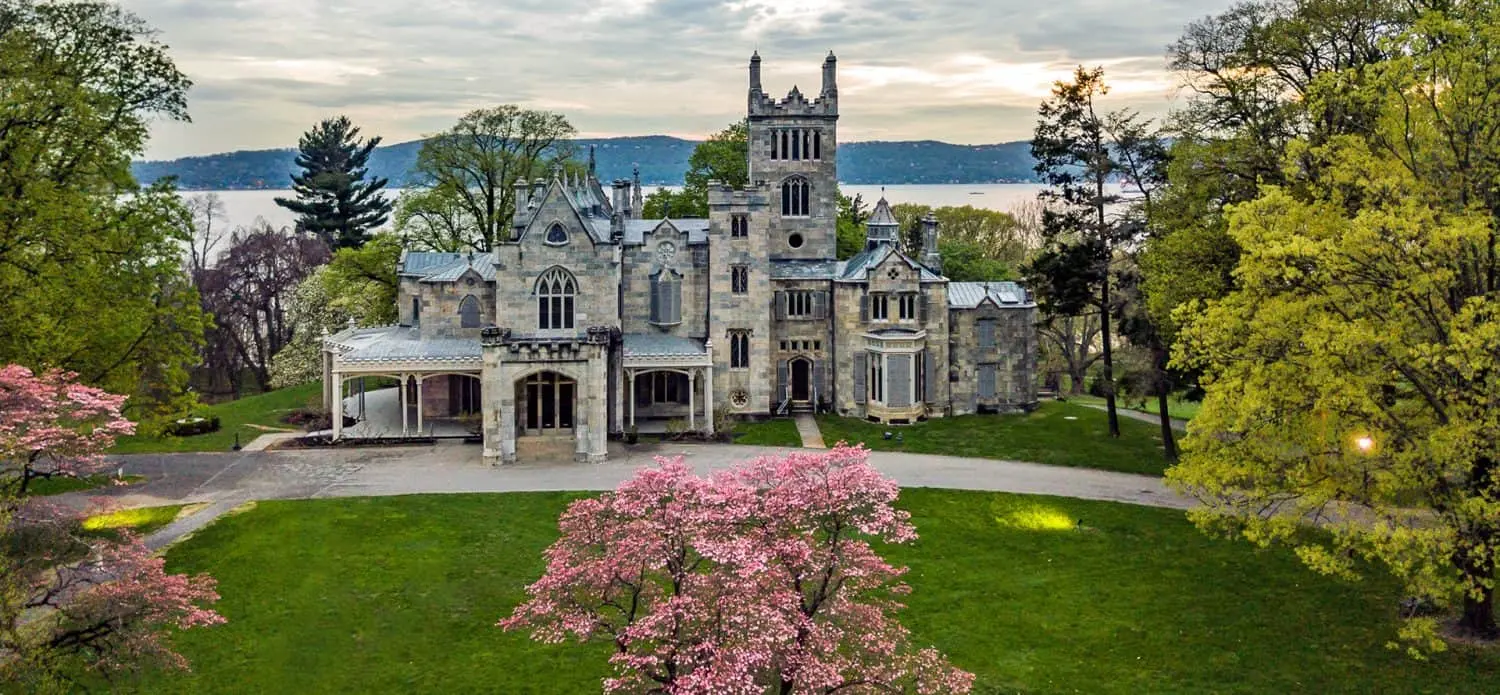 Taste Some Authentic Coffee at Coffee Labs Roasters
For coffee aficionados and anyone in search of a caffeine fix, Tarrytown offers a hidden gem: Coffee Labs Roasters. This local coffee shop is renowned for its commitment to crafting exceptional, freshly roasted coffee beans. Nestled in the heart of Tarrytown, Coffee Labs Roasters is a must-visit for those who appreciate the art of coffee brewing.
The aroma of freshly ground coffee greets you as you enter, setting the stage for a sensory experience like no other. Coffee Labs takes pride in sourcing high-quality beans from around the world and roasting them on-site to perfection. Their knowledgeable baristas can guide you through their selection of single-origin beans, each with its unique flavor profile.
The cozy ambiance and friendly staff make this coffee shop a perfect spot to relax, catch up with friends, or even get some work done. Don't forget to pair your coffee with one of their freshly baked pastries for the complete experience.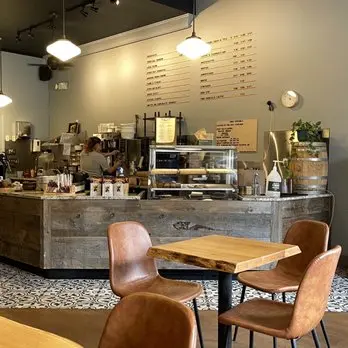 Shop for Fresh Produce at the TaSH Farmers Market

If you're a fan of farm-fresh produce and locally sourced goods, the TaSH Farmers Market is a weekly event you won't want to miss. TaSH, short for Tarrytown and Sleepy Hollow, hosts this vibrant market where the community comes together to celebrate the region's agricultural bounty.
The market takes place on weekends and is a delightful place to explore. Stroll through the rows of stalls brimming with colorful fruits and vegetables, artisanal cheeses, fresh-baked bread, and handcrafted products. You'll find everything from farm-fresh eggs to hand-picked flowers and organic meats.
Beyond the delectable food offerings, the TaSH Farmers Market is also a hub for community engagement. Local artisans and craftsmen often showcase their handmade jewelry, pottery, and artwork. Live music and friendly faces add to the festive atmosphere, making it a perfect outing for families, couples, and solo adventurers alike.
Not only does shopping at the TaSH Farmers Market allow you to support local farmers and artisans, but it also provides an opportunity to savor the unique flavors of the Hudson Valley. So, if you're looking for a taste of Tarrytown's local culture and a chance to stock up on some of the freshest ingredients around, this market should be high on your list of things to do in Tarrytown.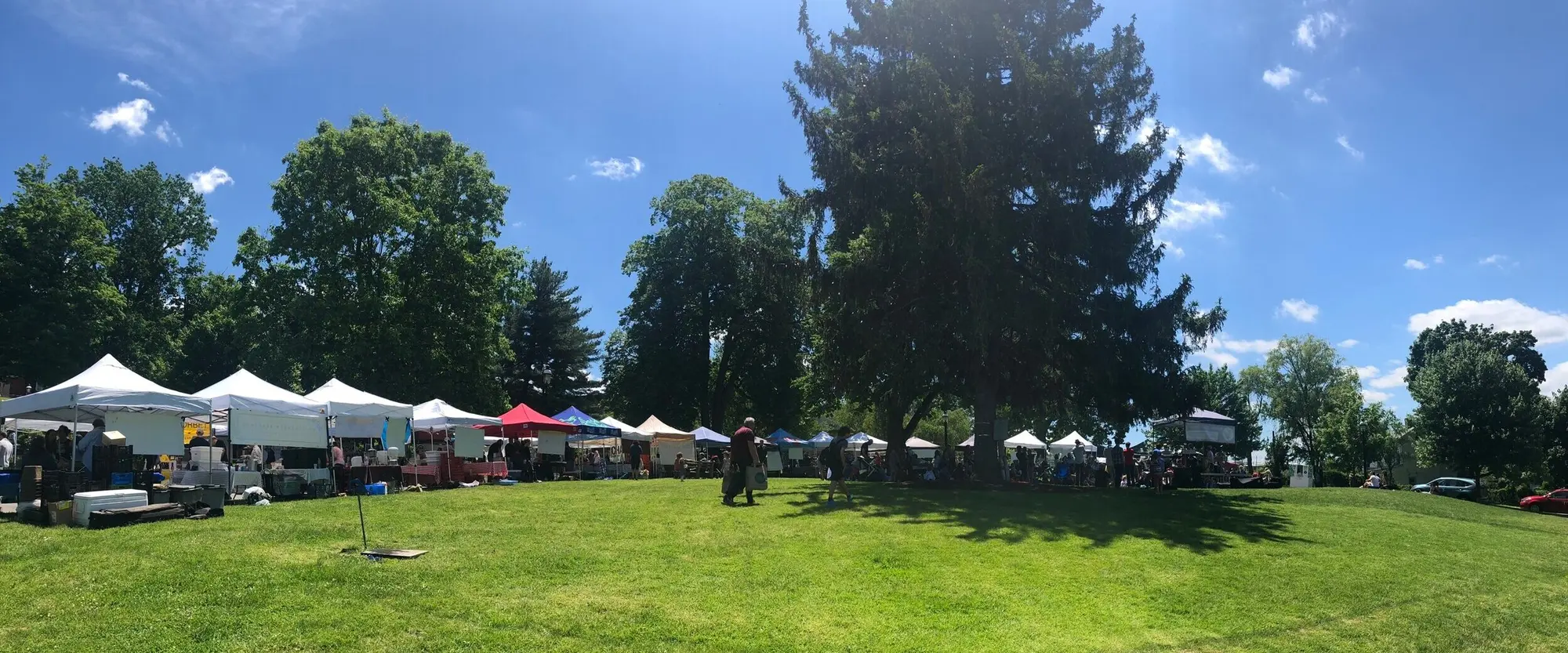 Take a Leisurely Walk on the Old Croton Aqueduct Trail
For nature enthusiasts and history buffs alike, a leisurely walk along the Old Croton Aqueduct Trail is a serene and educational experience. This historic trail follows the path of the original aqueduct that supplied fresh water to New York City in the 19th century, making it a unique blend of outdoor adventure and local history.
The trail, which stretches for miles through Tarrytown and neighboring areas, offers a tranquil escape from the hustle and bustle of everyday life. As you meander along the shaded pathways, you'll be surrounded by the sights and sounds of nature. The aqueduct itself, with its stone walls and arches, is a testament to 19th-century engineering and architecture.
Along the way, you'll encounter picturesque views of the Hudson River, charming bridges, and remnants of the aqueduct's infrastructure. Interpretive signs provide insights into the aqueduct's history and its vital role in shaping the region.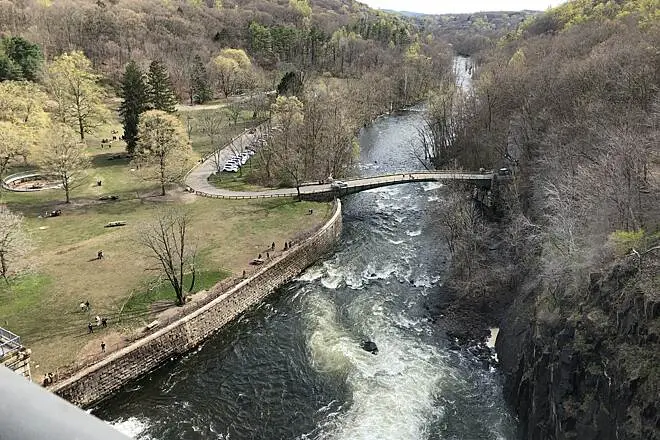 Chill at Demeter's Tavern & Sports Bar
After a day of exploration, there's no better way to unwind than by heading to Demeter's Tavern & Sports Bar. This local hotspot is a welcoming haven for those seeking good food, a wide selection of beverages, and a lively atmosphere.
Demeter's offers a diverse menu that caters to all tastes. Whether you're in the mood for classic pub fare like burgers and wings or prefer something more gourmet, you'll find options to satisfy your cravings. Pair your meal with a craft beer, signature cocktail, or a glass of wine from their well-stocked bar.
What sets Demeter's apart is its sports bar ambiance. With multiple large-screen TVs, it's the perfect place to catch your favorite game or sporting event. Cheer on your team in the company of fellow sports enthusiasts, and enjoy the camaraderie that comes with it.
Admire the Views from the Awe-Inspiring Tappan Zee Bridge
For a breathtaking experience in Tarrytown, look no further than the Tappan Zee Bridge, officially renamed the Governor Mario M. Cuomo Bridge. This colossal structure spans the Hudson River and connects Tarrytown to Nyack, offering stunning vistas and a chance to witness engineering marvels up close.
The Tappan Zee Bridge is a testament to human ingenuity and the beauty of modern infrastructure. It spans nearly four miles and features wide pedestrian walkways on both sides, providing a perfect opportunity for a leisurely stroll or bike ride. As you traverse the bridge, you'll be treated to panoramic views of the Hudson River, the surrounding valley, and the picturesque Tarrytown skyline.
Sunsets on the Tappan Zee Bridge are particularly magical, with the changing colors of the sky reflected on the water below. It's an excellent spot for photography, contemplation, or simply enjoying the serene beauty of the Hudson Valley.
Have a Meal at Goosefeather
After taking in the awe-inspiring views, satisfy your culinary cravings at Goosefeather, a dining establishment that combines exquisite cuisine with a cozy ambiance. Nestled within the historic King Mansion in Tarrytown, Goosefeather offers a dining experience that celebrates both tradition and innovation.
Helmed by acclaimed chef Dale Talde, Goosefeather's menu is a delightful fusion of Chinese and American flavors. Talde's culinary expertise and passion shine through in dishes that range from dim sum and dumplings to perfectly grilled steaks. The restaurant takes pride in using locally sourced and seasonal ingredients, ensuring that each dish bursts with freshness and flavor.
Pair your meal with a selection from their thoughtfully curated wine list or indulge in one of their handcrafted cocktails. The attentive staff at Goosefeather ensures that your dining experience is nothing short of exceptional, making it a culinary destination that should be on every Tarrytown visitor's list.
Enjoy Various Lakeside Activities at Tarrytown Lakes Park
Tarrytown Lakes Park is a hidden gem that beckons visitors to embrace the serene beauty of nature while indulging in a myriad of outdoor activities. Nestled amidst lush greenery, this park is a picturesque oasis offering an escape from the hustle and bustle of daily life.
One of the highlights of Tarrytown Lakes Park is its two stunning lakes, offering opportunities for fishing, kayaking, and canoeing. The serene waters provide a perfect backdrop for a leisurely paddle as you take in the natural beauty that surrounds you. Anglers will find ample opportunities to cast their lines and try their luck at catching a variety of fish species.
For those who prefer to keep their feet on solid ground, the park boasts scenic walking and jogging trails that wind through wooded areas and open spaces. Birdwatchers and nature enthusiasts will delight in the diverse flora and fauna that call this park home. It's also an ideal spot for a family picnic, with numerous spots to lay out a blanket and enjoy a meal amidst the tranquil ambiance.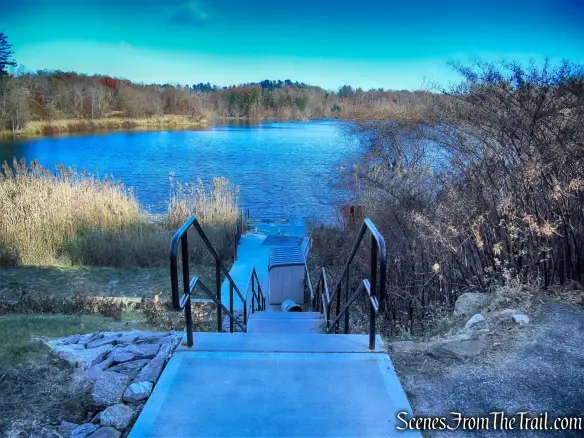 Catch Stellar Performances at Tarrytown Music Hall
For a dose of culture and entertainment, look no further than the historic Tarrytown Music Hall. This iconic venue has been a cultural cornerstone of the community for over a century and continues to host a diverse array of world-class performances.
Tarrytown Music Hall's beautifully preserved interior, with its ornate architecture and exquisite detailing, creates an atmosphere that is both grand and intimate. The venue hosts a wide range of events, including concerts, theater productions, comedy shows, and film screenings. It's a place where you can experience the arts in all their forms, from local talent to internationally renowned acts.
The programming at Tarrytown Music Hall is eclectic and caters to a broad audience, ensuring there's something for everyone to enjoy. Whether you're a music enthusiast eager to catch a live concert, a theater lover looking for a captivating play, or someone seeking a night of laughter at a comedy show, the Music Hall has you covered.
Attending a performance at Tarrytown Music Hall is not just an entertainment experience; it's a chance to be part of a rich cultural legacy and to create lasting memories in a historic setting. Check the schedule to see what's on during your visit and be prepared for an unforgettable evening of entertainment in Tarrytown.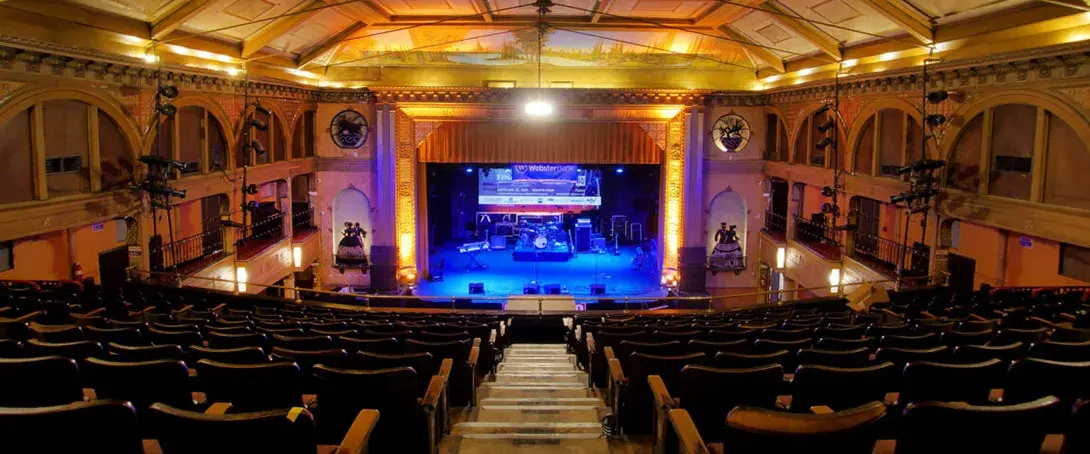 Stay at Tarrytown Estate on the Hudson
For a truly luxurious and memorable stay in Tarrytown, look no further than the Tarrytown Estate on the Hudson. This historic and opulent hotel, nestled on the banks of the Hudson River, offers guests a lavish escape amid breathtaking natural beauty.
The Tarrytown Estate, also known as the Castle Hotel & Spa, is a magnificent architectural gem that exudes charm and elegance. The hotel features a variety of accommodations, from sumptuous suites to cozy guest rooms, each offering panoramic views of the Hudson River or the lush surrounding landscape.
During your stay, pamper yourself at the award-winning Equus restaurant, known for its delectable cuisine and extensive wine list. The hotel also boasts a world-class spa where you can indulge in rejuvenating treatments and relaxation therapies.
Exploring the grounds of the Tarrytown Estate is an experience in itself. Stroll through beautifully manicured gardens, relax by the pool, or take in the picturesque views from the terrace. If you're in the mood for adventure, the estate's proximity to nearby attractions like Kykuit, the Rockefeller estate, and the Sleepy Hollow Historic District provides ample opportunities for exploration.
Take Nature Strolls at the Scenic Hudson Riverwalk Park
Nature lovers and outdoor enthusiasts will find solace and serenity at the Scenic Hudson Riverwalk Park. This beautiful park stretches along the picturesque Hudson River and offers an ideal setting for leisurely strolls, picnics, and appreciation of the natural world.
The Riverwalk Park provides a tranquil escape from the daily grind, inviting visitors to meander along paved pathways with stunning river views. You can observe the ebb and flow of the tides, spot local wildlife, and witness the changing seasons reflected in the landscape.
The park is not only a haven for relaxation but also a hub for community engagement. It often hosts events, such as outdoor yoga classes, art exhibitions, and live music performances, adding to its vibrant atmosphere.
Admire the Art and Historic Structure of the Union Church of Pocantico Hills
The Union Church of Pocantico Hills is a hidden gem in Tarrytown that combines rich history, stunning architecture, and an impressive collection of art. Nestled amidst the serene landscape, this church is not only a place of worship but also a testament to the marriage of art and spirituality.
One of the most captivating features of the Union Church is its stained glass windows, created by renowned artists such as Henri Matisse and Marc Chagall. These windows are considered some of the most important religious art installations in the United States. Each window tells a unique story through vibrant colors and intricate design, adding a profound spiritual dimension to the church's atmosphere.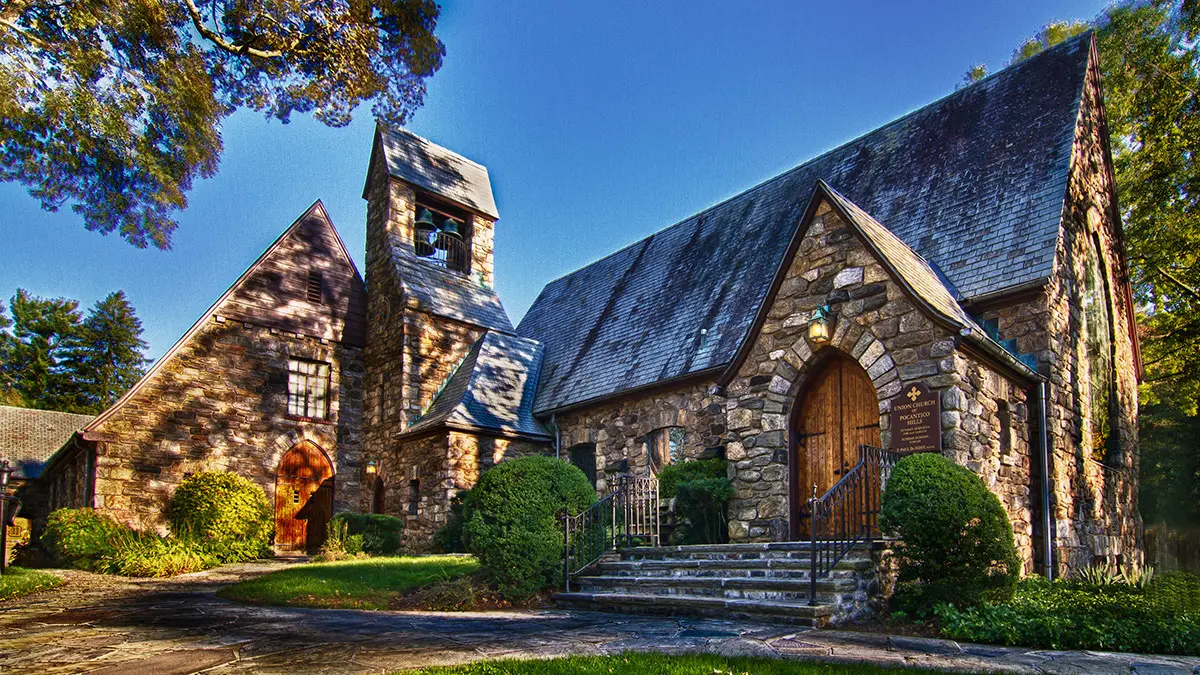 Bring a Picnic to Pierson Park
Pierson Park is a charming and family-friendly destination in Tarrytown, perfect for a leisurely day outdoors. This park offers a variety of amenities and a tranquil setting, making it an ideal spot for a picnic.
Pack a basket with your favorite snacks and sandwiches, gather your loved ones, and head to Pierson Park. The park provides a scenic backdrop with views of the Hudson River and the Tappan Zee Bridge. There are ample picnic tables and open spaces where you can spread out a blanket and enjoy your meal surrounded by nature.
After your picnic, take advantage of the park's recreational facilities. You can engage in a friendly game of frisbee or catch, or simply take a leisurely stroll along the walking paths. If you're visiting with children, they'll love the playground, which provides a safe and fun space for them to burn off some energy.
Book a Relaxing Massage at Botanic Face & Body
For those in search of ultimate relaxation and rejuvenation, a visit to Botanic Face & Body is a must in Tarrytown. This tranquil spa oasis offers a range of indulgent treatments designed to pamper the body and soothe the soul.
Botanic Face & Body is known for its skilled therapists and commitment to providing a holistic and rejuvenating experience. Whether you're looking for a classic Swedish massage to release tension, a deep tissue massage to address specific muscle issues, or a soothing aromatherapy massage to enhance relaxation, the spa offers a variety of options to cater to your needs.
The spa's serene ambiance, fragrant essential oils, and soothing music create an atmosphere of serenity from the moment you step through the door. In addition to massages, you can indulge in facials, body scrubs, and other wellness treatments that will leave you feeling revitalized and refreshed.
Booking a massage at Botanic Face & Body is the perfect way to unwind after a day of exploring Tarrytown's attractions or simply as a treat to yourself. It's an oasis of tranquility in the heart of the town, providing a blissful escape from the stresses of everyday life.
Spend a Fine Afternoon at Losee Park
Losee Park is a hidden gem in Tarrytown, offering a peaceful escape from the bustling world. This small yet charming park is an ideal spot for a leisurely afternoon in nature, making it a favorite among locals and visitors alike.
The park's verdant landscape features well-maintained lawns, shaded areas with benches, and a picturesque pond. It's a wonderful place to have a picnic, read a book, or simply soak in the peaceful ambiance. Birdwatchers will appreciate the opportunity to observe local bird species in their natural habitat.
Losee Park also offers walking paths, making it perfect for a leisurely stroll or a gentle jog. The pond adds to the park's charm and provides a serene backdrop for reflection and relaxation. Bring along some bread crumbs to feed the ducks that often gather by the pond, adding a touch of wildlife to your visit.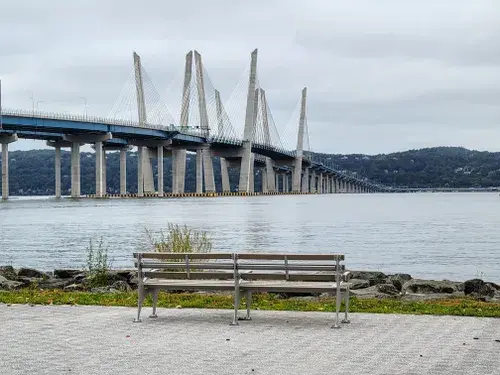 Check Out the Sleepy Hollow Lighthouse
The Sleepy Hollow Lighthouse, also known as the Kingsland Point Lighthouse, is a historic and picturesque structure perched along the shores of the Hudson River. Located in Sleepy Hollow, New York, this lighthouse is not only a beacon for sailors but also a charming landmark that offers visitors a glimpse into the area's maritime history.
Standing proudly against the backdrop of the river, the Sleepy Hollow Lighthouse is an iconic symbol of the region. While you may not be able to enter the lighthouse itself, the surrounding park and its scenic views make it a delightful destination for a leisurely stroll or a picnic.
The park around the lighthouse provides a perfect setting for a family outing or a romantic walk. You can enjoy a picnic by the river, take in the mesmerizing views of the Tappan Zee Bridge, or simply sit and watch boats passing by. The lighthouse itself adds to the charm of the scenery, making it a popular spot for photographers and history enthusiasts.
Tour Kykuit, the Majestic Rockefeller Estate

Kykuit, the historic Rockefeller estate, is a magnificent treasure nestled in the hills of Sleepy Hollow, just outside of Tarrytown. This sprawling estate, once the home of the prominent Rockefeller family, offers visitors an exclusive peek into the opulent lifestyle of one of America's wealthiest dynasties.
The name "Kykuit" means "lookout" in Dutch, and the estate lives up to its name with its panoramic views of the Hudson River and the surrounding landscapes. The main attraction at Kykuit is the grand mansion, a six-story classical revival masterpiece filled with exquisite art, antiques, and stunning architecture. Guided tours take you through the mansion's lavishly decorated rooms, including the art-filled galleries and gardens.
The estate's beautifully landscaped gardens are a work of art in themselves. You can explore terraced gardens, outdoor sculptures, and even a peaceful Japanese garden. Kykuit's gardens are not only a testament to the Rockefellers' love for nature but also a reflection of their philanthropic contributions to the community.
Kykuit offers a fascinating blend of art, history, and natural beauty. It's an experience that allows you to step back in time and immerse yourself in the world of one of America's most influential families. Guided tours provide insights into the Rockefellers' legacy and their impact on the region, making it a must-visit destination for anyone interested in history, architecture, or the cultural heritage of Tarrytown and Sleepy Hollow.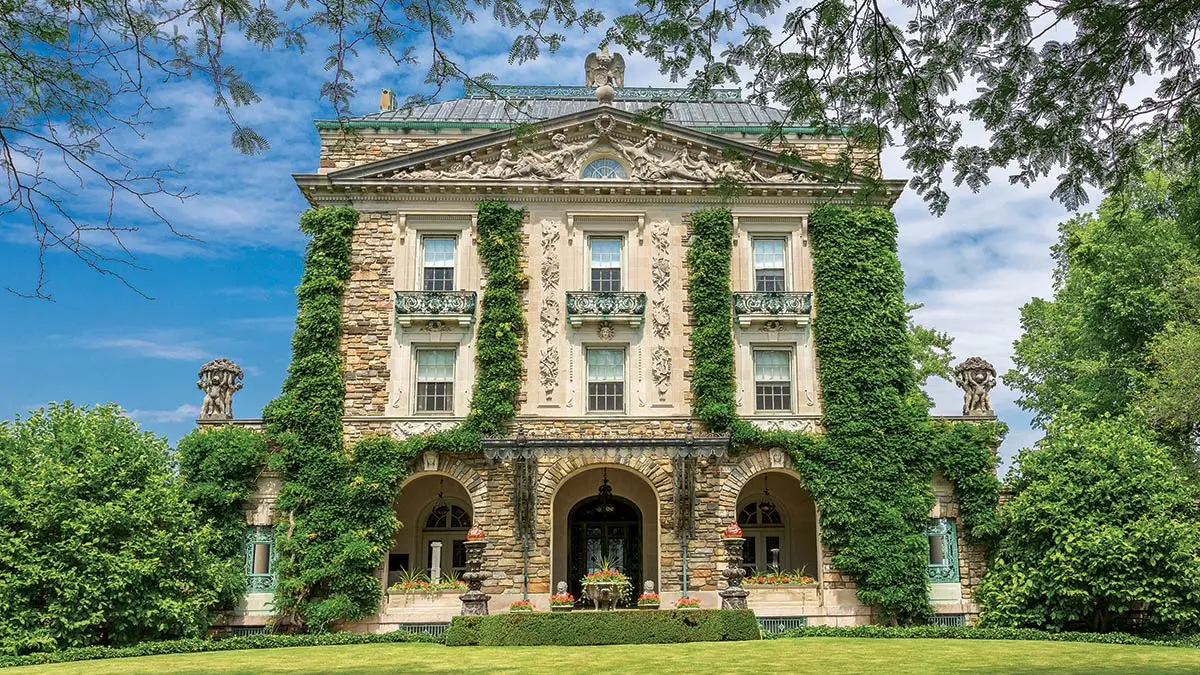 Pray at the Old Dutch Church
The Old Dutch Church in Sleepy Hollow is not only a place of worship but also a historic landmark steeped in centuries of history and culture. Nestled in the heart of Sleepy Hollow, this church has played a central role in the community for generations.
The Old Dutch Church, also known as the Reformed Church of the Tarrytowns, boasts a rich history dating back to the late 17th century when it was first established. The church's stunning architecture, with its classic Dutch Colonial design and weathered stone walls, makes it a captivating sight for visitors and photographers.
Inside, you'll find a serene and contemplative space that has witnessed countless prayers and gatherings over the centuries. The church's wooden pews, antique organ, and elegant stained glass windows create an atmosphere of reverence and history. The churchyard, with its centuries-old gravestones, adds to the sense of timelessness.
Visitors are welcome to attend services, which provide an opportunity to experience the church's spiritual side. Additionally, the church often hosts events, concerts, and tours that delve into its rich history and the role it has played in the development of Sleepy Hollow and the surrounding area.
Learn about Flour Making at Phillipsburg Manor
Phillipsburg Manor, located just a short drive from Tarrytown, is a living history museum that offers a captivating glimpse into the colonial past of the Hudson Valley. One of the key highlights of this site is the opportunity to learn about traditional flour making and experience the workings of an 18th-century gristmill.
The centerpiece of Phillipsburg Manor is its meticulously reconstructed gristmill, which was once a vital part of the local economy. Visitors can observe the intricate process of grinding grain into flour using authentic equipment and techniques from the colonial era. Knowledgeable interpreters guide you through the mill, explaining each step of the process and its historical significance.
The site also features a working farm, historic manor house, and period-accurate costumed staff, providing a comprehensive experience of life in colonial America. You can explore the beautiful grounds, visit farm animals, and gain insights into the daily activities and challenges faced by those who lived in this era.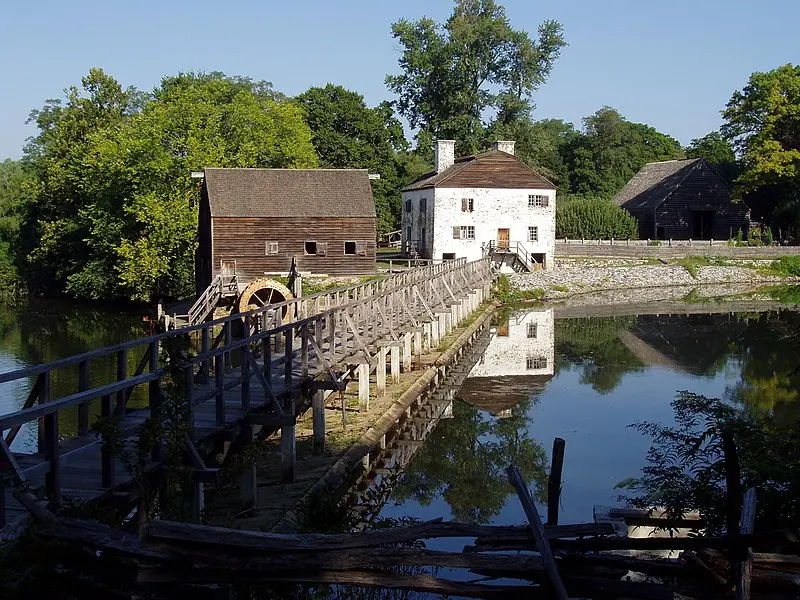 Have a Fun Experience at The Puzzle Parlour
If you're looking for a unique and mentally stimulating experience in Tarrytown, The Puzzle Parlour is the place to go. This interactive and immersive puzzle room attraction offers visitors an exciting challenge that's perfect for friends, families, and even corporate team-building events.
The Puzzle Parlour invites you and your group to enter a themed escape room filled with puzzles, clues, and riddles that you must solve to "escape" within a set time limit. Each room has its own storyline, creating a sense of adventure and mystery.
This unique activity is not only great for testing your problem-solving skills but also for fostering teamwork and creativity. It's an excellent way to bond with friends or colleagues while working together to crack the codes and unlock the secrets of the room.
The Puzzle Parlour offers a variety of difficulty levels, ensuring that both beginners and experienced puzzle enthusiasts can find a room that suits their interests and abilities. Whether you're seeking an intellectual challenge or just a fun and memorable time, The Puzzle Parlour is a fantastic way to spend an afternoon in Tarrytown.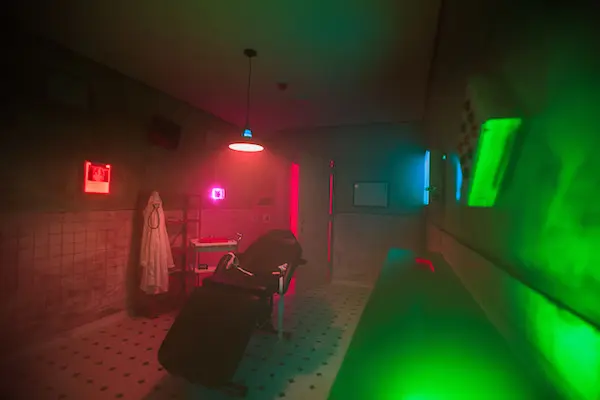 Buy Yourself a Gift at Ona
When it's time to treat yourself or find the perfect gift for a loved one, Ona is a must-visit boutique in Tarrytown. This charming shop offers a curated selection of unique and handcrafted items that are sure to delight and inspire.
Ona specializes in offering a range of artisanal goods, from stylish jewelry and accessories to home decor and personal care products. Whether you're looking for a one-of-a-kind piece of jewelry to complement your wardrobe or a beautifully scented candle to enhance your home's ambiance, you'll find an array of carefully chosen items at Ona.
What sets Ona apart is its commitment to featuring products crafted by local artisans and makers. Each item tells a story and carries with it a sense of craftsmanship and authenticity. You can browse through the boutique's shelves and discover items that reflect the character and creativity of the Hudson Valley region.
The welcoming and knowledgeable staff at Ona are more than happy to assist you in finding the perfect gift or treat for yourself. Whether you're shopping for a special occasion or just because, a visit to Ona allows you to support local artisans while indulging in a delightful shopping experience in Tarrytown.