23 Things To Do in Yuma, Arizona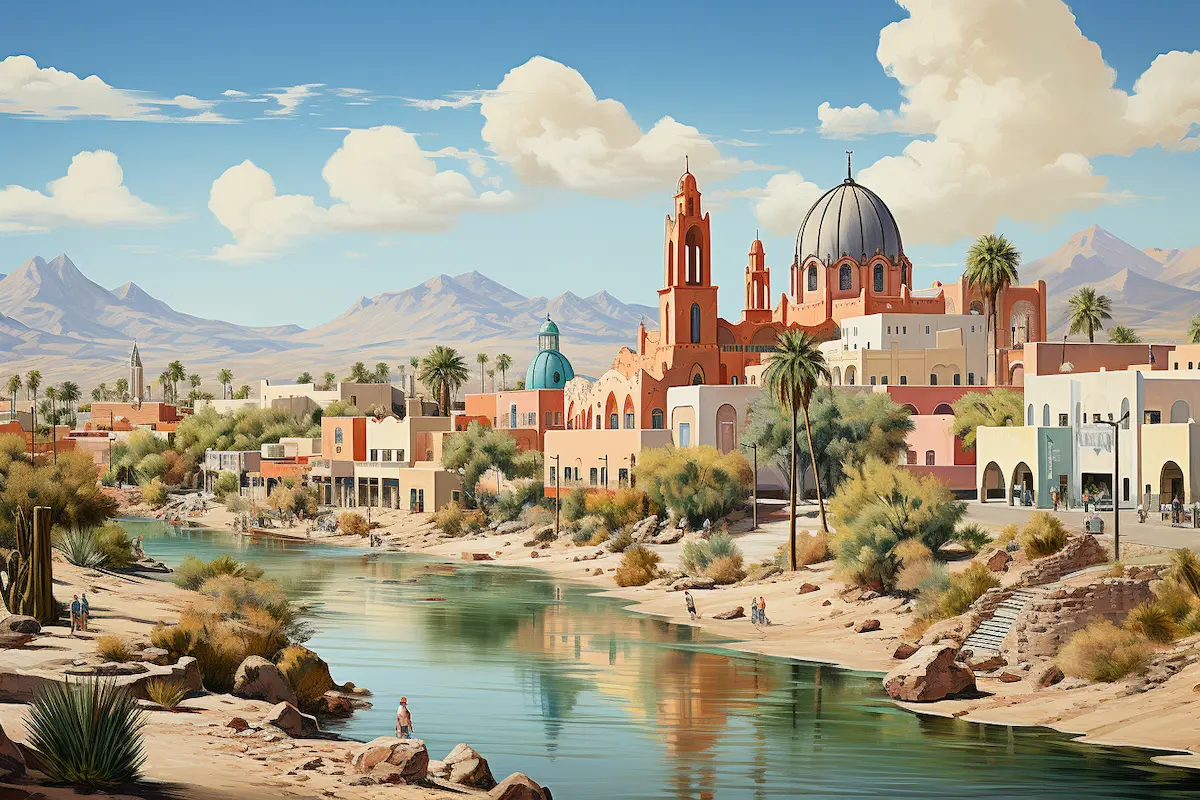 Best Things To Do in Yuma, Arizona
Welcome to Yuma, a city that radiates the warm glow of the Arizona sun and beckons with its intriguing mix of adventure, history, and culture. Straddling the Colorado River near the U.S.-Mexico border, Yuma promises a unique desert adventure that stirs the spirit of the explorer in every traveler.
As a city with a rich historical past, Yuma opens a window into the bygone era, telling tales of pioneers, prisoners, and gold miners. But it's not just a place for history buffs. The city's diverse landscapes offer countless outdoor activities, from boating on the mighty Colorado River to hiking through rugged wildlife refuges. Cultural enthusiasts can explore local art, indulge in culinary delights, or immerse themselves in vibrant local markets. And let's not forget the family-friendly attractions that make Yuma an excellent destination for all ages.
So pack your sunscreen and get ready for an unforgettable trip to Yuma, Arizona
Travel back in time to the Yuma Territorial Prison State Historic Park
If you're in the mood for a fascinating journey through history, the Yuma Territorial Prison State Historical Park is a must-visit. The prison, operational from 1876 to 1909, once housed some of Arizona's most notorious criminals. Today, it serves as a fascinating window into the past. Visitors can walk through the original cell blocks and solitary chamber, feeling the eeriness and echoes of the old stories. The park's museum exhibits gripping tales of life behind bars, daring escapes, and unfortunate souls who never left. As you wander around, you'll have a panoramic view of the Colorado River, a stark contrast to the grim tales of this historical site.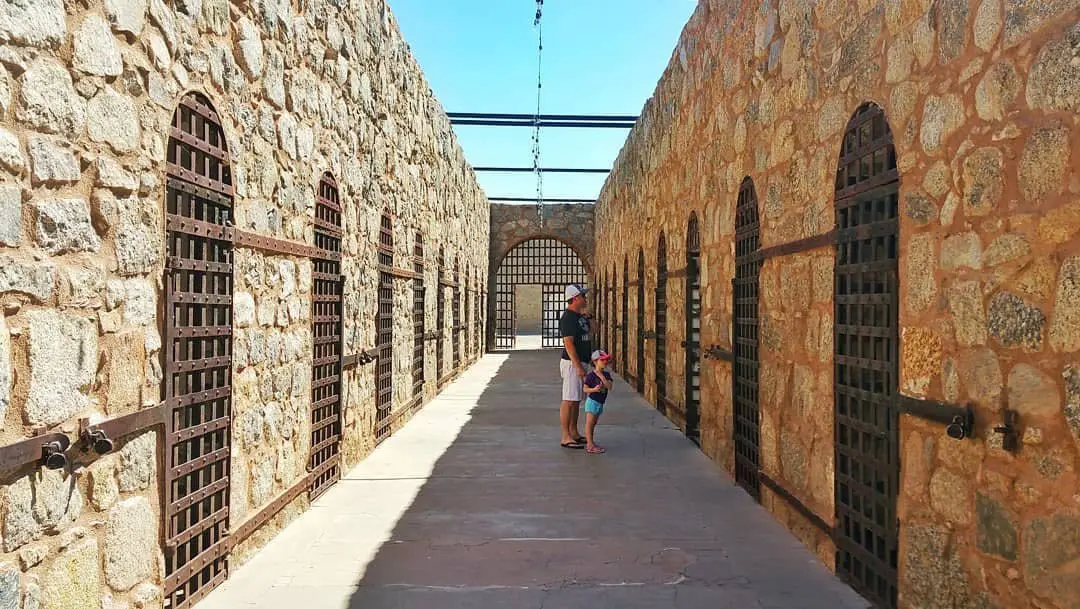 Explore the Yuma Crossing National Heritage Area
The Yuma Crossing National Heritage Area is an expanse of natural and historical wonders. It tells the story of the Yuma Crossing, which was once a crucial river crossing point for pioneers heading westward. Start your exploration at the Gateway Park, offering beautiful river views, picnic spots, and beach areas. The interpretive signs along the river walkway offer insights into the area's history. You can also pay a visit to the Yuma Quartermaster Depot State Historic Park located here, showcasing buildings and exhibits from the 1864 depot that once stored supplies for forts in the southwest.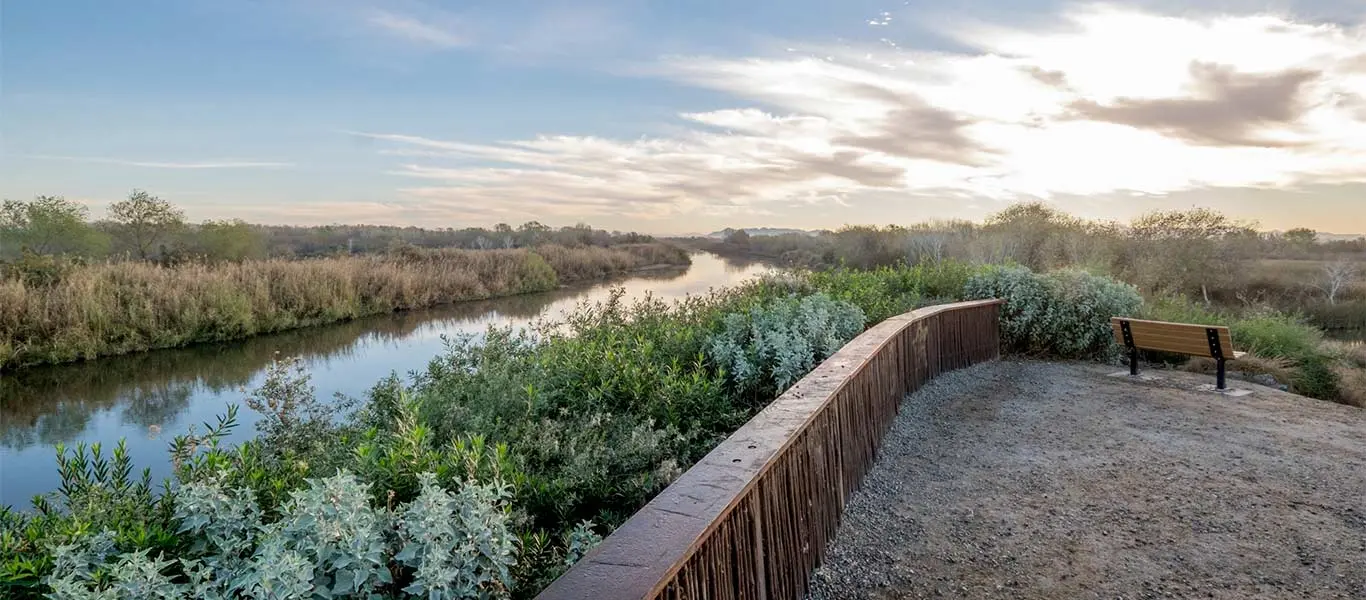 See historical buildings at Colorado River State Historic Park
The Colorado River State Historic Park is a testament to Yuma's rich past. This park, previously known as the Yuma Quartermaster Depot State Historic Park, was the US Army's supply base in the late 19th century. Today, visitors can explore several original buildings, including a commanding officer's quarters, a storehouse, and a corral house. The buildings now host interactive exhibits detailing the area's military history and the Colorado River's development. It's an engaging trip down history lane that both kids and adults will enjoy.
Hang out at West Wetlands Park
If you're searching for a spot to relax and enjoy the outdoors, West Wetlands Park is the place to be. This 110-acre park has plenty of recreational opportunities. Families can enjoy the playground and picnic areas, while nature lovers can explore the park's tree-filled environment and beautiful pond. Bird watchers will be thrilled to spot a variety of native and migratory species. The park also features a hummingbird garden and a butterfly garden, allowing visitors to witness these delicate creatures up close.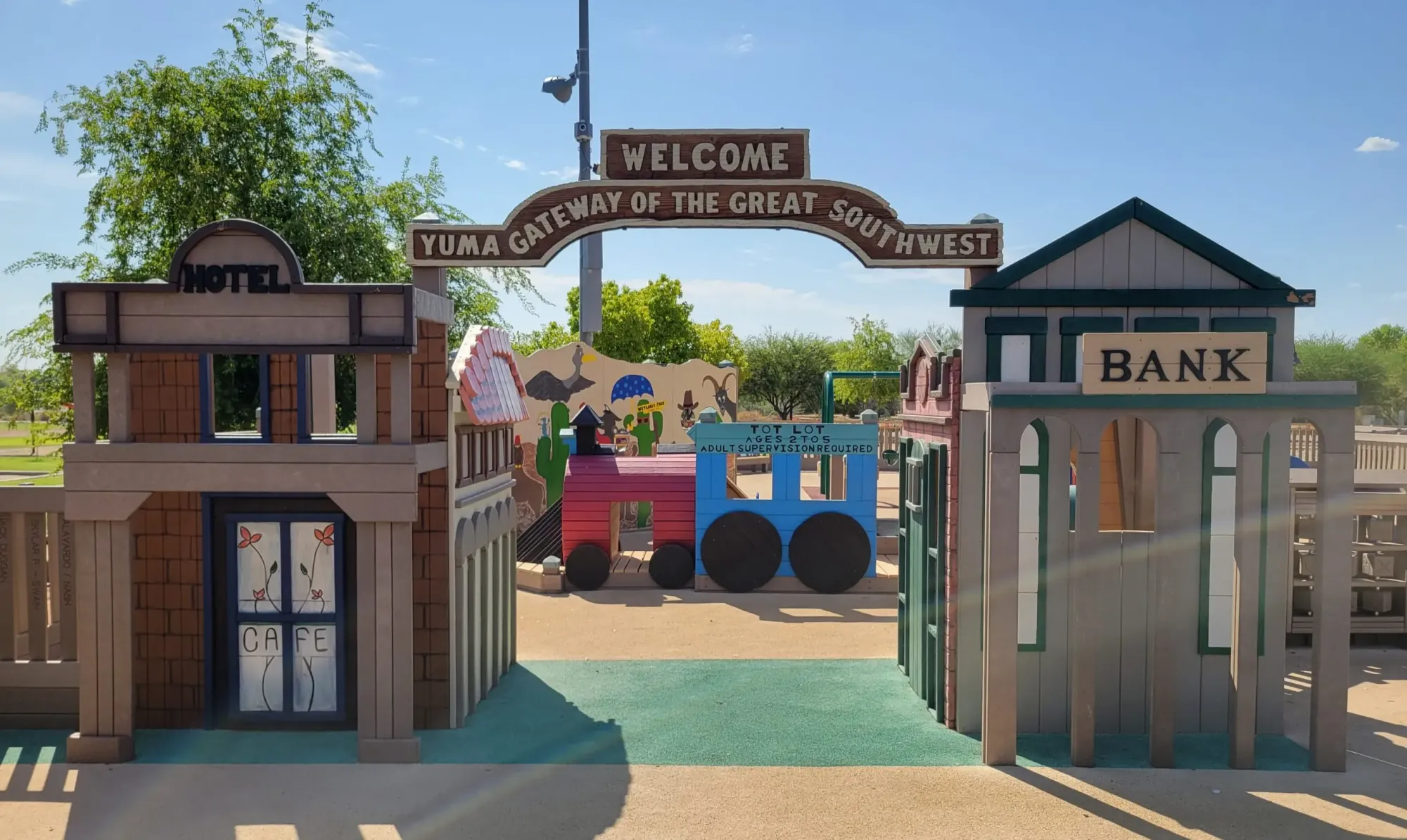 Hike in East Wetlands Park
For the active traveler, East Wetlands Park presents a haven of adventure and natural beauty. With over 400 acres to explore, the park is a nature restoration project bringing back native habitats that once flourished along the Colorado River. Hikers can wander along the trails, encountering lush greenery, serene ponds, and diverse wildlife. The park is a significant site for birdwatching, with more than 200 species spotted in the area. If you are lucky, you might catch sight of beavers, coyotes, or even bobcats during your hike.
Visit the Yuma Proving Ground Heritage Center
The Yuma Proving Ground Heritage Center showcases the vital role Yuma has played in the defense of the nation. The center hosts a remarkable collection of military vehicles, weapons, and artifacts. Visitors can learn about the Proving Ground's role in testing almost every piece of equipment used by the military since World War II. There are various indoor and outdoor exhibits, including a tank park displaying an impressive array of armored vehicles. The center is an educational experience for all, with knowledgeable guides ready to answer all your questions.
Look around the Castle Dome Mine Museum & Ghost Town
Finally, a trip to Yuma would be incomplete without exploring the Castle Dome Mine Museum & Ghost Town. This 19th-century silver mining town sits frozen in time amidst the rugged desert landscape. The museum displays over 50 buildings, including saloons, a mill, and miners' residences, all restored to their original condition. Visitors can peruse the thousands of artifacts, stroll down the boardwalks, and even peek into the mine itself. The ghost town evokes a sense of stepping back in time, truly immersing visitors in the life of the Old West. It's an unforgettable end to your Yuma adventure.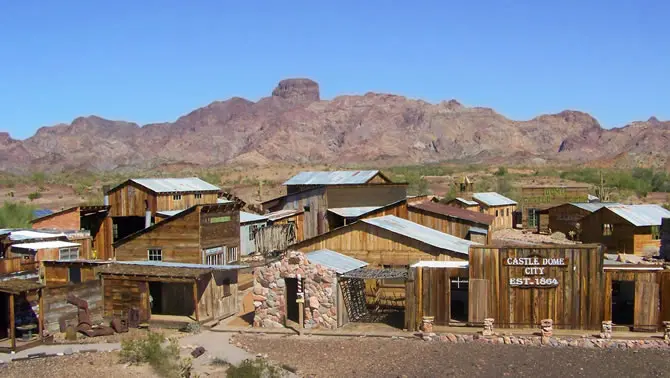 Swim at Mittry Lake Wildlife Area
Located just north of Yuma, Mittry Lake Wildlife Area offers a variety of recreational opportunities in a picturesque setting. The lake itself is perfect for swimming, boating, and fishing, with numerous species, including largemouth bass and catfish. Birdwatchers will delight in spotting various migratory species, while hikers can explore the surrounding trails. So, whether you're up for a refreshing swim or a tranquil nature walk, Mittry Lake Wildlife Area should be on your Yuma itinerary.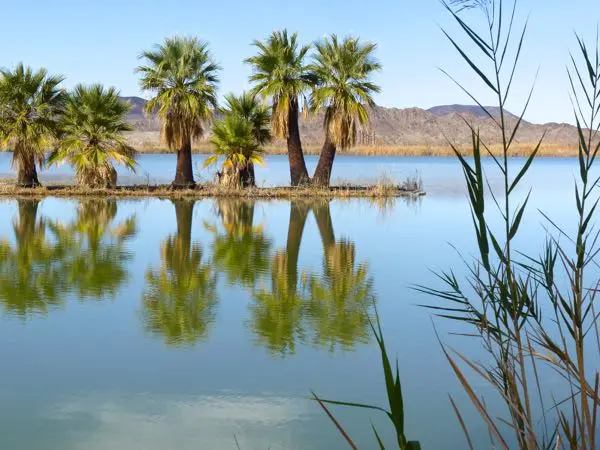 Relax at Gateway Park
Nestled against the Colorado River, Gateway Park provides a peaceful retreat from the bustling city. Its sandy beach is a perfect spot for sunbathing or a casual swim in the river. The park also features picnic tables, BBQ grills, and playground equipment, making it ideal for a family outing. The well-lit walking paths are perfect for an evening stroll, and the beautiful views of the Ocean-to-Ocean Bridge make for an unforgettable backdrop.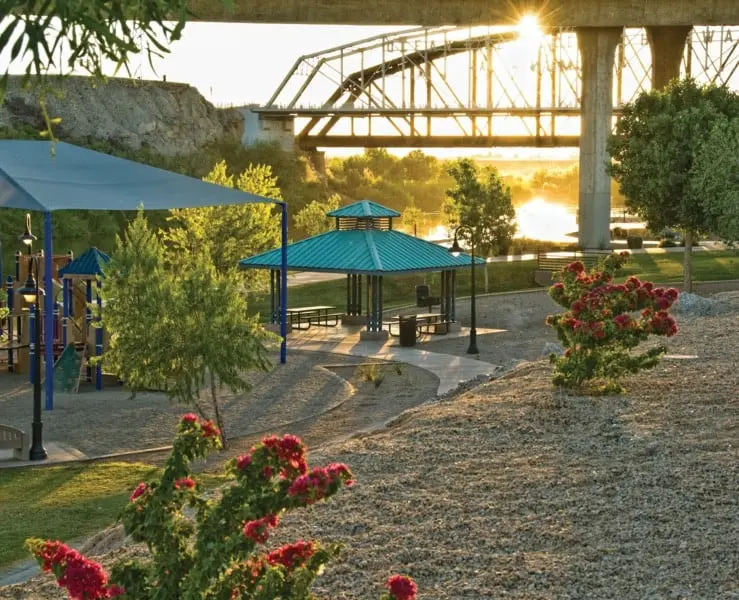 Tour a date farm at Martha's Gardens
Martha's Gardens offers a unique experience in the form of a date farm tour. As you walk through the lush palm groves, you'll learn about the cultivation process, from planting and pollination to harvesting and packaging. After the tour, you can relax in the café and sample delicious date shakes, ice cream, and even date-stuffed pastries. It's a sweet adventure that gives you a taste of Yuma's agricultural heritage.
Search for bighorn sheep in Kofa National Wildlife Refuge
Spanning over 665,000 acres, Kofa National Wildlife Refuge is a paradise for wildlife enthusiasts. The refuge is home to one of Arizona's largest populations of desert bighorn sheep, and if you're lucky, you may spot these majestic animals. The vast landscape, characterized by rugged mountains and desert plains, offers excellent hiking, camping, and photography opportunities. Remember to bring binoculars for an optimal wildlife viewing experience.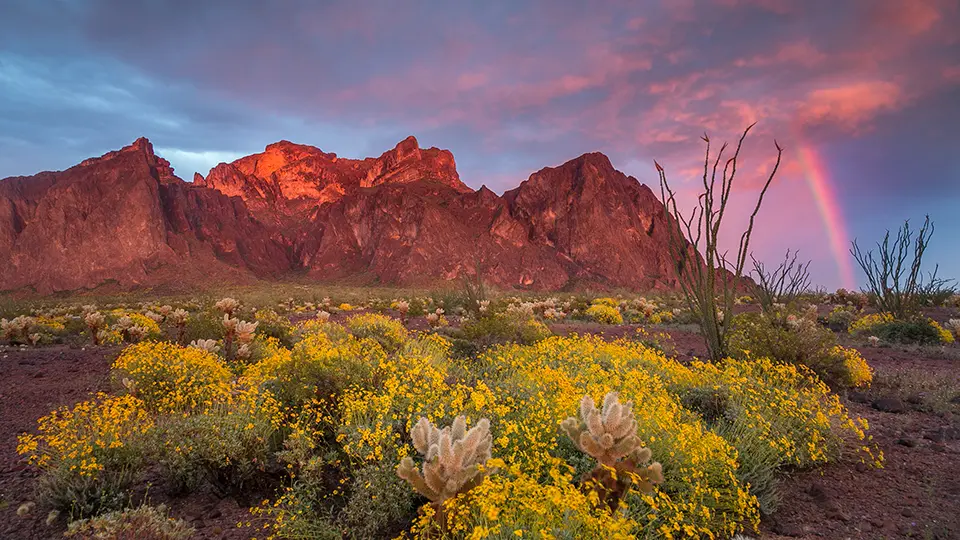 Learn about Arizona's railroads at Pivot Point Plaza
Located where the first railroad entered Arizona, Pivot Point Plaza is a tribute to Yuma's railroad history. The plaza features an original 1907 Baldwin steam engine, interpretive panels, and an audio kiosk providing historical narratives. Its centerpiece is the restored pivot where the rail cars were once ferried across the Colorado River. This site offers a unique look into the engineering marvels of the past, making it a must-see for history and railway enthusiasts.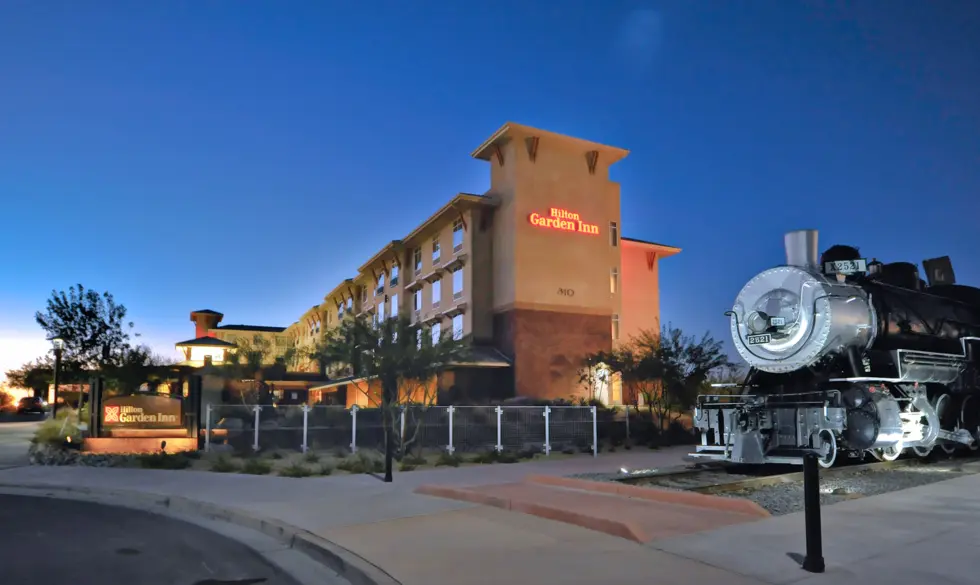 Stroll around the Sanguinetti House Museum and Gardens
Once the home of merchant pioneer E.F. Sanguinetti, the Sanguinetti House Museum and Gardens is now a historical gem in the heart of Yuma. Visitors can explore the charming adobe house, featuring exhibits detailing the rich history of Yuma. The gardens, known for their beauty, offer a tranquil setting for a leisurely stroll. And for those interested in local folklore, the museum offers "ghost tours," revealing tales of Yuma's eerie past.
Wander through the Yuma Conservation Garden
The Yuma Conservation Garden aims to educate visitors about the area's unique desert ecosystem. The garden showcases native plants, a wildlife pond, and a simulated archaeological site. It also features exhibits on conservation and wise water use. The walking trails, complete with interpretive signs, make for an educational and leisurely wander. For families, the garden offers a fun and interactive way to learn about Yuma's natural environment.
Discover the Bridge to Nowhere
The Bridge to Nowhere, also known as McPhaul Bridge, is an intriguing Yuma landmark. Built in the 1920s, the bridge now stands alone in the desert, miles away from any water body. While it was once a crucial crossing point over the Gila River, changes in the river's path have left it high and dry. This unusual sight is a unique photo opportunity and an interesting stop for travelers interested in oddities.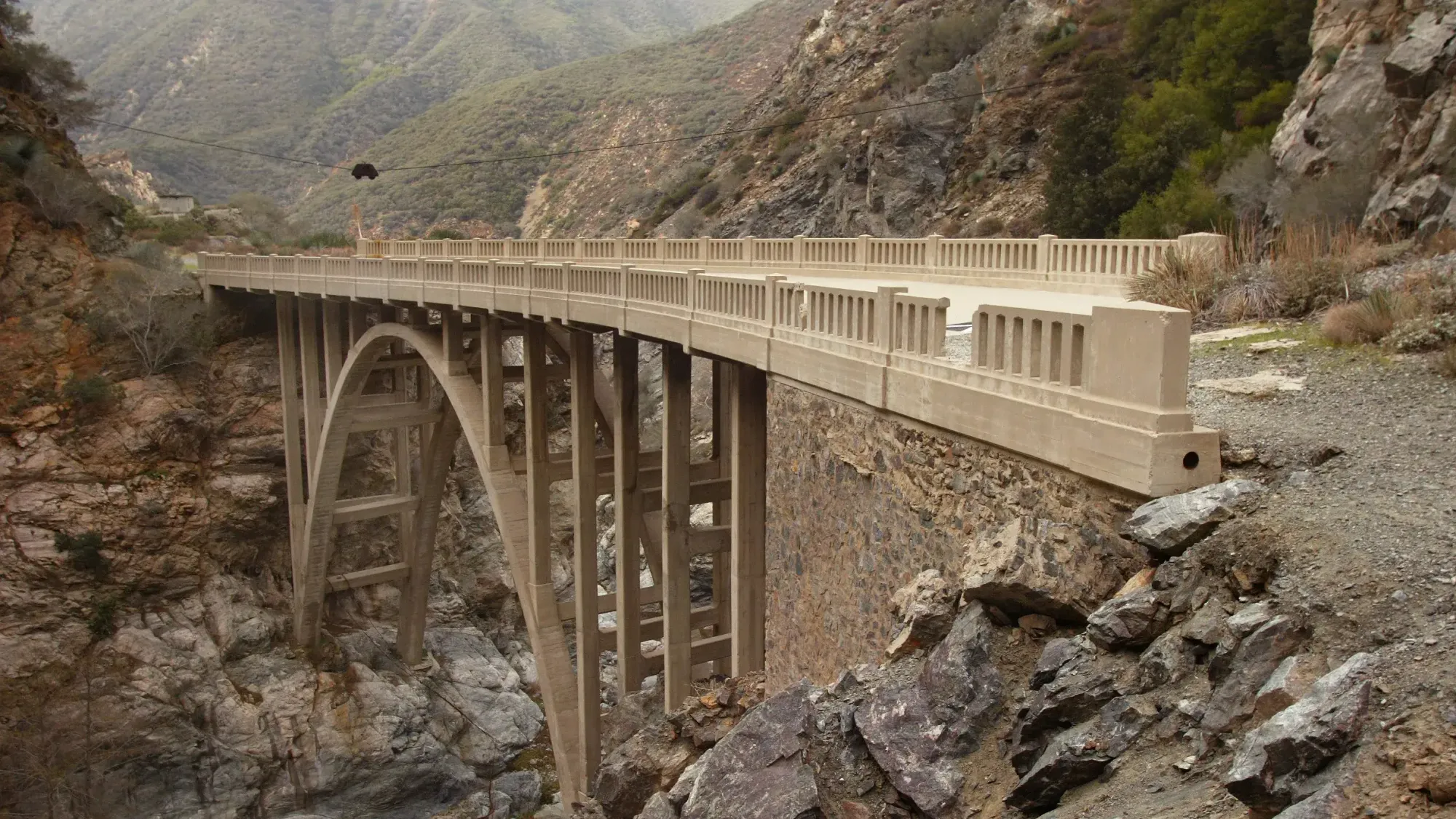 Pick up a coffee at Cafecito in Downtown Yuma
Located in Yuma's Historic Downtown, Cafecito is a charming coffee shop worth a visit. With its cozy ambiance and extensive menu featuring specialty coffees, fresh pastries, and healthy breakfast options, it's a favorite among locals and tourists alike. Whether you're fueling up for a day of exploring or looking for a quiet spot to unwind, Cafecito offers a warm welcome and a great cup of coffee.
Cook creative dishes at St. Paul's Cultural Center
For the culinary curious, a cooking class at St. Paul's Cultural Center is a delightful way to spend an afternoon in Yuma. In these classes, you'll learn from local chefs who will guide you through the process of preparing delectable dishes. The experience provides a hands-on opportunity to explore the local cuisine and allows you to take a bit of Yuma's food culture home with you. It's not only educational but also a fun way to interact with others who share your love for cooking.
Let your kids play at Z Fun Factory
If you're traveling with children, the Z Fun Factory is a must-visit. This entertainment center features a myriad of games and activities suitable for all ages. From mini-golf and go-karts to arcade games and batting cages, the facility promises hours of fun. There's also a restaurant on-site, so you can refuel without leaving the action. It's the perfect place for a family day out.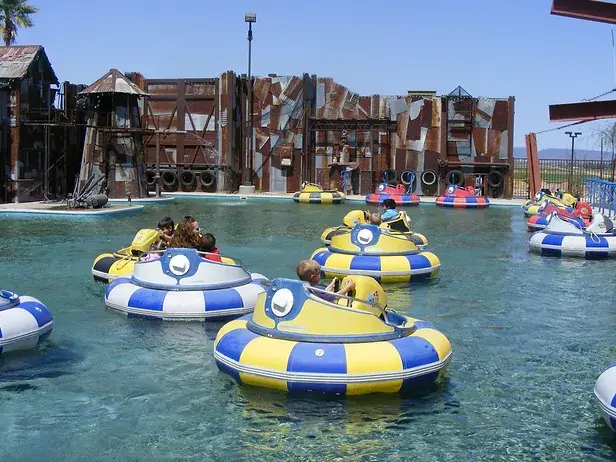 Spot animals at the Imperial National Wildlife Refuge
Imperial National Wildlife Refuge is a wildlife enthusiast's dream come true. Covering a 30-mile stretch along the Colorado River, the refuge boasts a variety of habitats from desert to marshland. The diverse ecosystems attract numerous bird species, making it a haven for birdwatchers. Additionally, the refuge is home to mammals such as bobcats, raccoons, and even the occasional mountain lion. With hiking trails and viewpoints, it's an ideal spot to connect with nature.

Boat on the Colorado River
Boating on the Colorado River is an exhilarating way to explore Yuma's waterways. Whether you prefer speedboats, canoes, or paddleboards, the river offers something for everyone. As you navigate the clear waters, enjoy the stunning views of the surrounding desert landscape. Boat rentals are readily available, and if you're new to boating, guided tours can provide a hassle-free adventure.
Shop at the Yuma Community Farmers Market
Every Saturday, the Yuma Community Farmers Market springs to life with vibrant stalls selling a wide array of goods. Here, you can find everything from fresh fruits and vegetables to homemade bread and local honey. The market also features local artisans selling unique crafts, making it a fantastic place to pick up souvenirs. It's a wonderful way to support local businesses while experiencing the community spirit of Yuma.
Catch a performance at the Yuma Art Center
The Yuma Art Center is the city's cultural hub, showcasing an array of performing and visual arts. The center's historic theater hosts a variety of performances, including plays, concerts, and dance shows. The art galleries exhibit works by local and regional artists, offering a glimpse into the area's creative scene. For those looking for a more interactive experience, the center also offers art classes and workshops.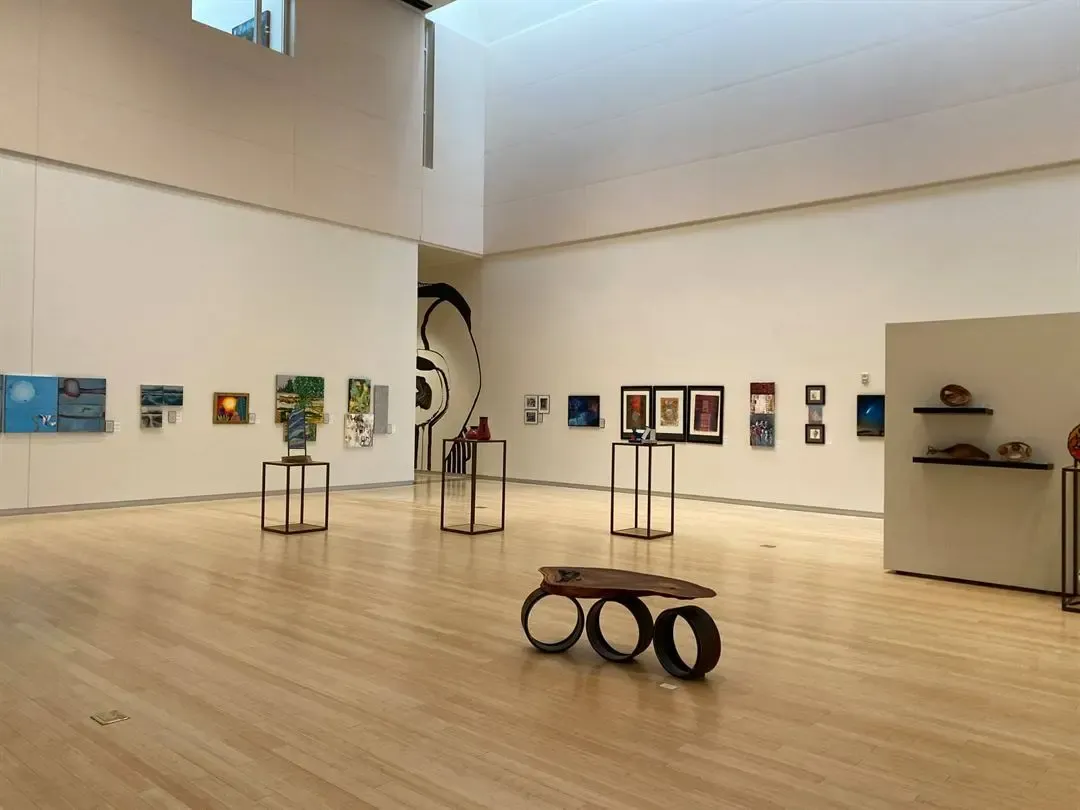 Watch a movie at Regency Main Street Cinemas
For a classic night out, head to Regency Main Street Cinemas. This modern movie theater offers a wide range of films, from the latest blockbusters to beloved classics. The comfy seats, great sound, and friendly staff create a pleasant movie-going experience. It's a fantastic way to unwind after a day of exploring Yuma.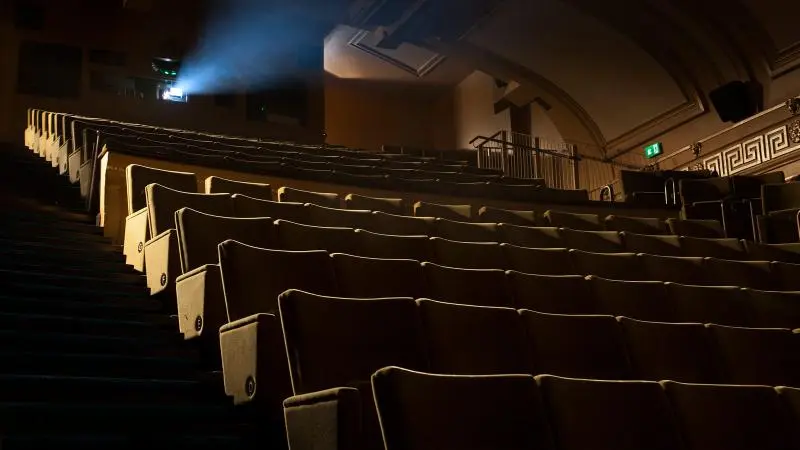 Grab a beer at Pint House Bar & Grill
After a day of sightseeing, nothing beats a refreshing beer at Pint House Bar & Grill. This popular local hangout offers an extensive selection of craft beers, including local brews. If you're hungry, the menu boasts mouth-watering burgers, pizzas, and more. With its welcoming atmosphere and live music events, Pint House is a great place to experience Yuma's nightlife.
Play at the Stewart Vincent Wolfe Creative Playground
Also known as "Castle Park," the Stewart Vincent Wolfe Creative Playground is a dream come true for kids. This massive wooden playground looks like a castle, complete with towers, bridges, and slides. There's also a dinosaur-themed area for the little ones. It's not just a playground but a space that encourages creativity and imagination, making it a hit with both kids and adults.
Eat at Lutes Casino
Despite its name, Lutes Casino is actually a restaurant—and a beloved local institution at that. Housed in a building dating back to 1901, it's known for its quirky décor and lively atmosphere. But the main attraction is the food, with a menu featuring favorites like the "Especial" burger and their famous potato tacos. Whether you're a foodie or a history buff, dining at Lutes Casino is an experience you won't want to miss.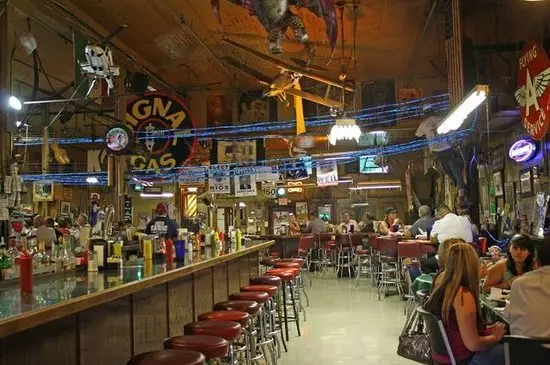 Conclusion
In conclusion, Yuma, Arizona, offers a rich blend of historical intrigue, natural beauty, and cultural highlights. This sunny city provides a plethora of experiences, from exploring ghost towns and historic prisons to splashing around in water parks and boating on the Colorado River. Enjoy the tranquility of its parks and wildlife refuges, or immerse yourself in the local culture by visiting museums, art centers, and bustling farmers' markets. Indulge in the local cuisine at popular restaurants, and don't forget to treat yourself to a cup of coffee or a craft beer at local favorite spots. With such a diverse array of attractions, Yuma truly has something for every traveler, promising an unforgettable Arizona adventure. So pack your bags and get ready to create some wonderful memories in Yuma!
Frequently Asked Questions
What is the best time of year to visit Yuma, Arizona?
The best time to visit Yuma is between November and April when the weather is warm but not too hot, making it ideal for outdoor activities.
Is Yuma family-friendly?
Absolutely! Yuma offers many family-friendly attractions, including the Z Fun Factory, Waylon's Water World, and the Stewart Vincent Wolfe Creative Playground. There's also a range of museums and wildlife areas that children will find fascinating.
What types of outdoor activities are available in Yuma?
Yuma offers a wide range of outdoor activities, including hiking, boating, swimming, fishing, and wildlife viewing. You can explore the East Wetlands Park, boat on the Colorado River, or spot animals at the Imperial National Wildlife Refuge.
Are there any unique food experiences in Yuma?
Yes, Yuma's culinary scene is quite diverse. For a unique experience, you can tour a date farm at Martha's Gardens, shop at the Yuma Community Farmers Market, or dine at the historic Lutes Casino.
What kind of shopping experiences does Yuma offer?
Yuma offers a range of shopping experiences, from traditional malls to unique local markets. The Yuma Community Farmers Market is a popular choice, featuring a variety of local produce and crafts.
What are some must-visit places in Yuma for a first-time visitor?
First-time visitors should definitely explore the Yuma Territorial Prison State Historic Park, the Yuma Proving Ground Heritage Center, Martha's Gardens, the Yuma Conservation Garden, and Waylon's Water World. A meal at Lutes Casino and a coffee at Cafecito are also must-do experiences.