24 Things to Do in Concord, NH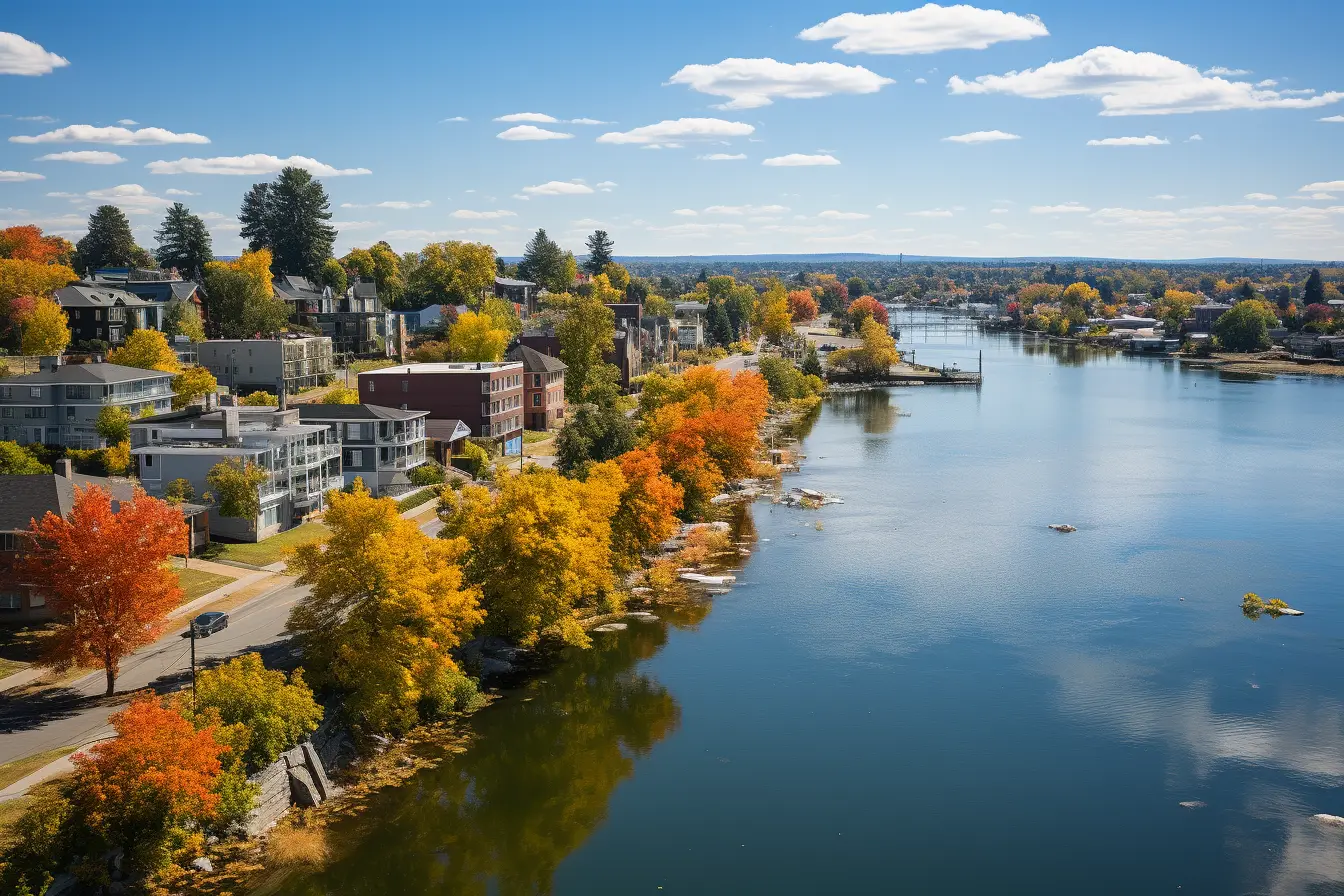 Best Things to Do in Concord, NH
Concord, the capital city of New Hampshire, offers a rich tapestry of experiences that seamlessly blend history, nature, culture, and modern amenities. From the halls of its historic State House to the scenic trails of its parks, from the still waters of the Merrimack River to the bustling downtown filled with boutique shops and craft breweries, Concord invites you to explore its many treasures. Whether you're a history aficionado, an outdoor enthusiast, a foodie, or a culture vulture, there's something for everyone in this charming New England city. In this guide, we'll delve into some of the must-see attractions and activities that make Concord a multifaceted gem worth exploring.
Stroll around the City and Discover Underrated Gems
Concord, the capital city of New Hampshire, has a quaint yet intriguing atmosphere that combines historic charm with modern vitality. A stroll around the city is an excellent way to discover underrated gems that make this place unique. Begin at the New Hampshire State House with its gold dome and beautiful lawn. Built in 1819, the State House is one of the nation's oldest statehouses still in use. You can take a free guided tour to learn about New Hampshire's political history or simply admire its architecture from the outside.
Walk along Main Street and you'll find yourself surrounded by locally-owned shops, cafes, and bookstores that give the city its homegrown feel. Don't forget to stop by the League of New Hampshire Craftsmen gallery to explore high-quality, handmade crafts that are quintessentially New Hampshire.
History buffs can continue on to the Pierce Manse, the former home of the 14th President of the United States, Franklin Pierce. This well-preserved house offers a glimpse into the life and times of one of America's lesser-known presidents.
For those interested in art, the Kimball-Jenkins Estate hosts a School of Art where you can see exhibitions or even take short classes. Moreover, Concord's role in American literature is cemented with statues and plaques honoring writers such as Nathaniel Hawthorne and Henry David Thoreau, who frequented this area. By simply walking through the city, you can encounter unexpected treasures that make Concord a truly charming destination.
Go Paddleboarding, Kayaking, or Canoeing on the Merrimack River
Concord is not just a hub for history and culture; it also offers a wealth of outdoor activities that allow you to connect with nature. One of the most popular among these is paddleboarding, kayaking, or canoeing on the Merrimack River, which winds through the city. This tranquil waterway provides an excellent setting for these water sports, especially for beginners. You'll find several outfitters along the river who offer rentals and guided tours, ensuring a hassle-free experience even if you're a novice.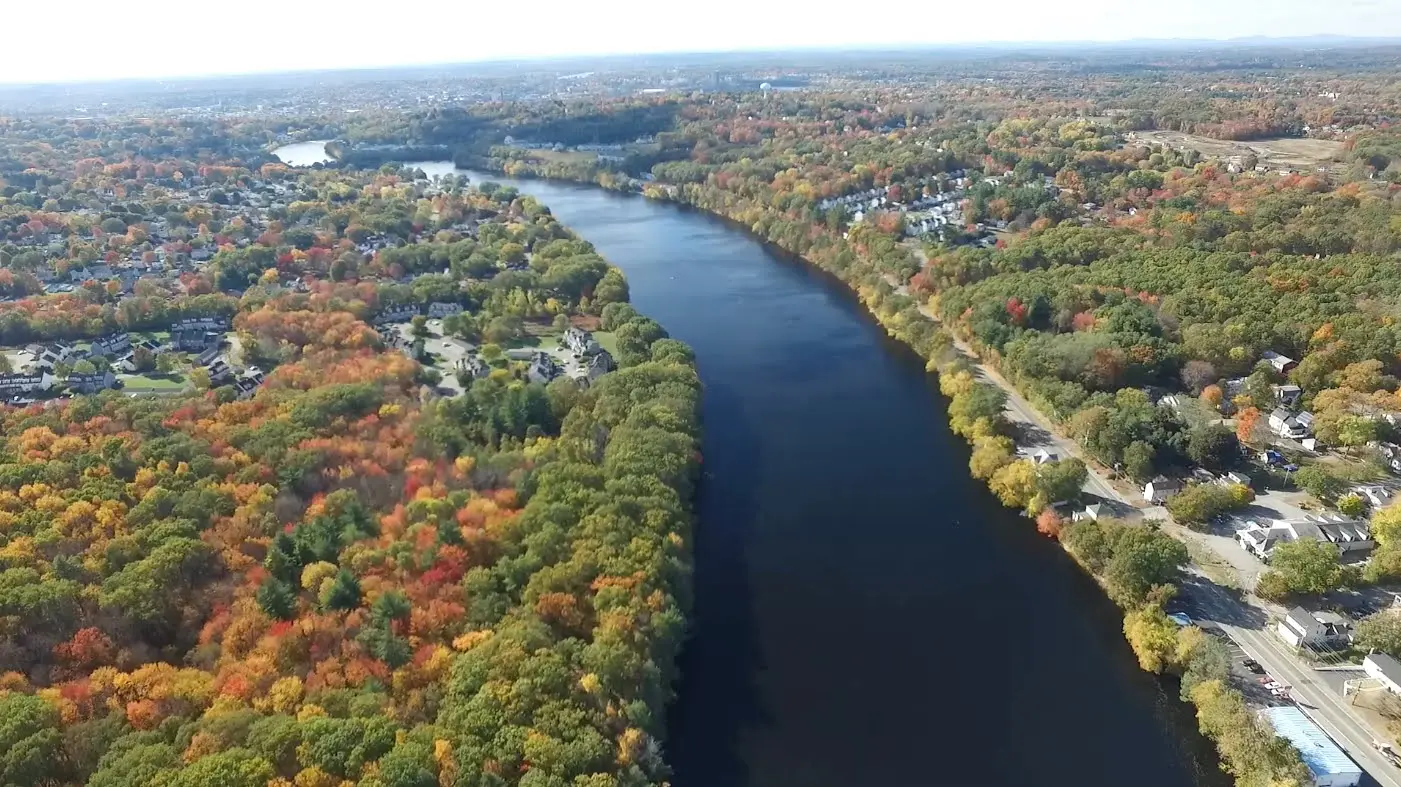 The river offers something for everyone: flat waters for those looking for a leisurely paddle and some swifter currents for those seeking a bit more adventure. As you glide along, you'll enjoy a unique perspective of Concord and the surrounding landscape. Birdwatchers can keep an eye out for species like bald eagles, herons, and various waterfowl that inhabit the area.
In the summer months, the lush green banks of the Merrimack are often dotted with picnickers and fishermen, enhancing the feeling of a shared community space.
Learn Local History at the New Hampshire Historical Society Museum
If you're a history enthusiast, a visit to the New Hampshire Historical Society Museum in Concord is a must. Situated in a beautiful Georgian Revival building, the museum provides a comprehensive look at the history of the Granite State. Its expansive collection includes artifacts, documents, and art that span various periods—from Native American history to the Industrial Revolution and beyond.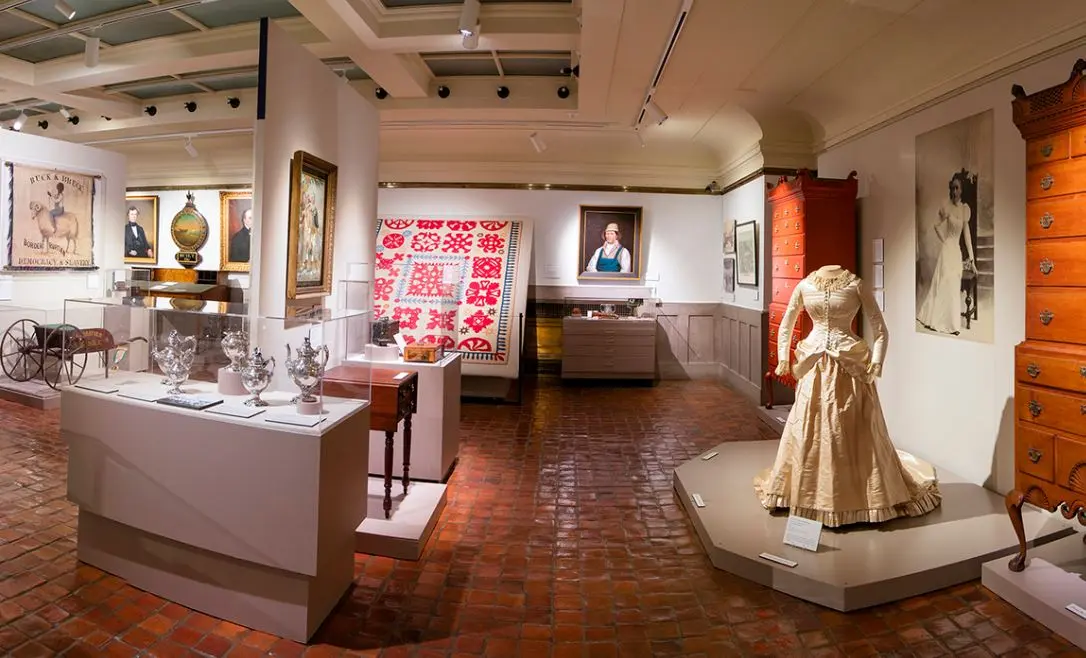 The exhibits are designed to engage and educate, often featuring interactive elements suitable for all ages. Permanent exhibitions like "Discovering New Hampshire" offer a deep dive into the state's history, highlighting key figures, pivotal events, and social changes. Rotating temporary exhibits mean there's always something new to see, often focused on specific themes or periods, such as women's suffrage, the Abenaki Nation, or the role of New Hampshire in American politics.
A notable feature of the museum is its extensive library, which houses a wide array of manuscripts, newspapers, maps, and photographs. This is a fantastic resource for academic research or genealogical inquiries. With a strong focus on educational programs, the museum often hosts lectures, workshops, and guided tours, making it a vibrant center for historical learning.
Hike the Scenic Trails at Winant Park
For those who crave an outdoor adventure, Winant Park offers an oasis of natural beauty within the city limits of Concord. This public park features a network of scenic hiking trails that cut through lush forests and hilly terrain, providing both casual hikers and seasoned trekkers a worthwhile experience. The trails are well-maintained and marked, making it easy to plan a hike that fits your skill level.
As you traverse the paths, you'll be enveloped by the sights and sounds of nature. The forest canopy provides a home for various species of birds, and the understory is rich in local flora, from ferns to flowering plants. Along the way, interpretive signs offer insights into the area's ecology and conservation efforts.
One of the highlights of Winant Park is the viewpoint at the higher elevation areas. From here, you can soak in panoramic views of Concord and the surrounding landscape. The viewpoint is especially popular in the fall, where the foliage turns into a tapestry of red, orange, and gold, providing a breathtaking backdrop for photos or quiet contemplation.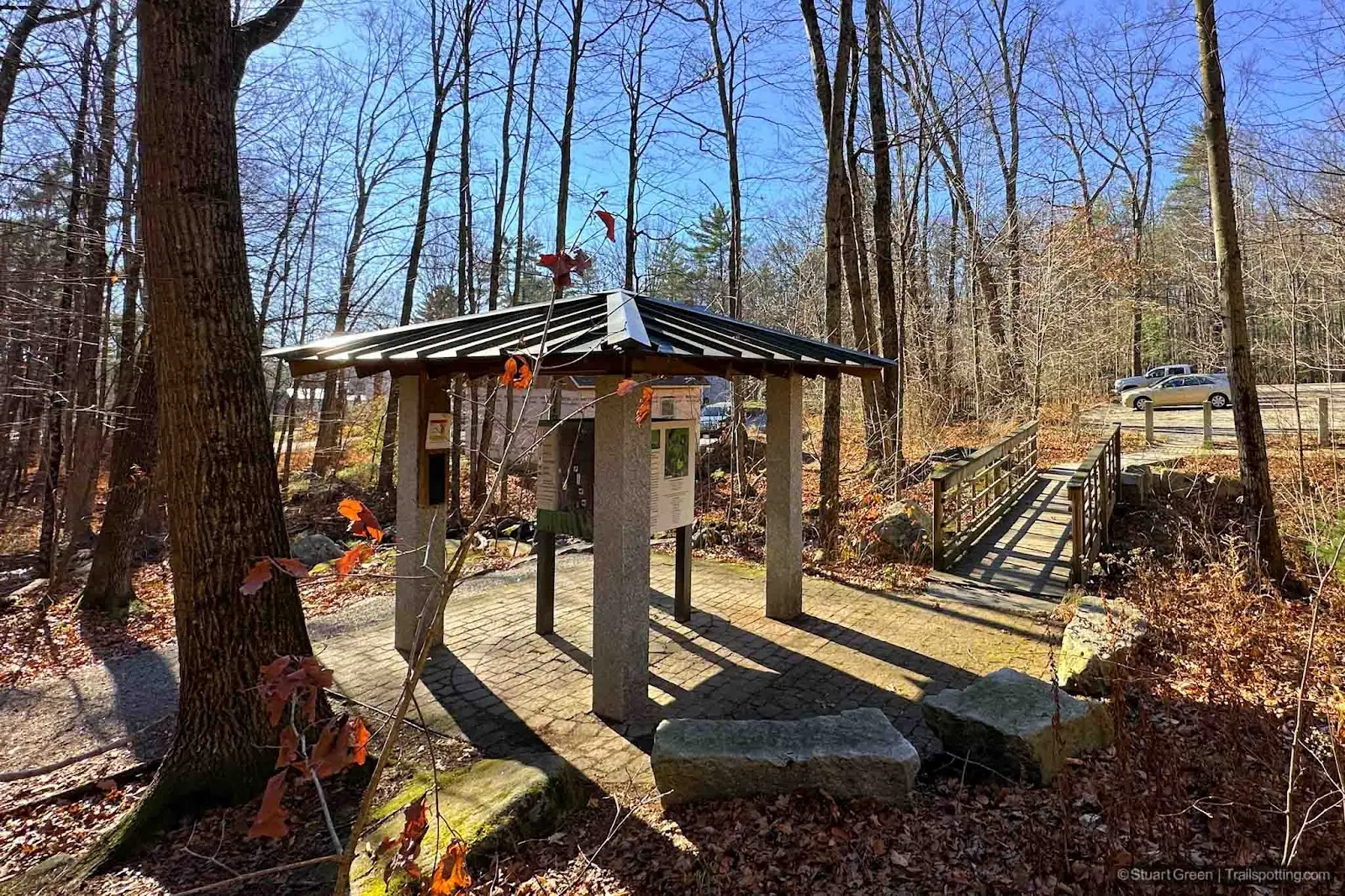 Both the New Hampshire Historical Society Museum and Winant Park offer visitors distinct but equally enriching experiences—one steeped in the richness of local history, the other in the beauty of natural landscapes. Together, they exemplify the diverse attractions that make Concord, New Hampshire, such a compelling destination.
Visit the New Hampshire State House
Concord serves as the capital of New Hampshire, and at the heart of the city lies the New Hampshire State House. Constructed between 1816 and 1819, the building boasts a beautiful golden dome that serves as a prominent landmark. The State House isn't just a functional government building; it's also a living museum, one of the oldest statehouses in the U.S. still in use.
Visitors are welcome to explore this historic edifice, either independently or through guided tours that are typically free of charge. The tour guides are often well-versed in New Hampshire's legislative history, sharing anecdotes and facts that bring the political process to life. The Hall of Flags, featuring a collection of battle flags from various wars, and the legislative chambers, where you can sometimes watch lawmakers in action, are just some of the highlights.
Explore the Historic Pierce Manse
Another significant historical site in Concord is the Pierce Manse, the former home of the 14th President of the United States, Franklin Pierce. This well-preserved, Federal-style building has been moved from its original location but retains much of its original character and features, including period-appropriate furnishings.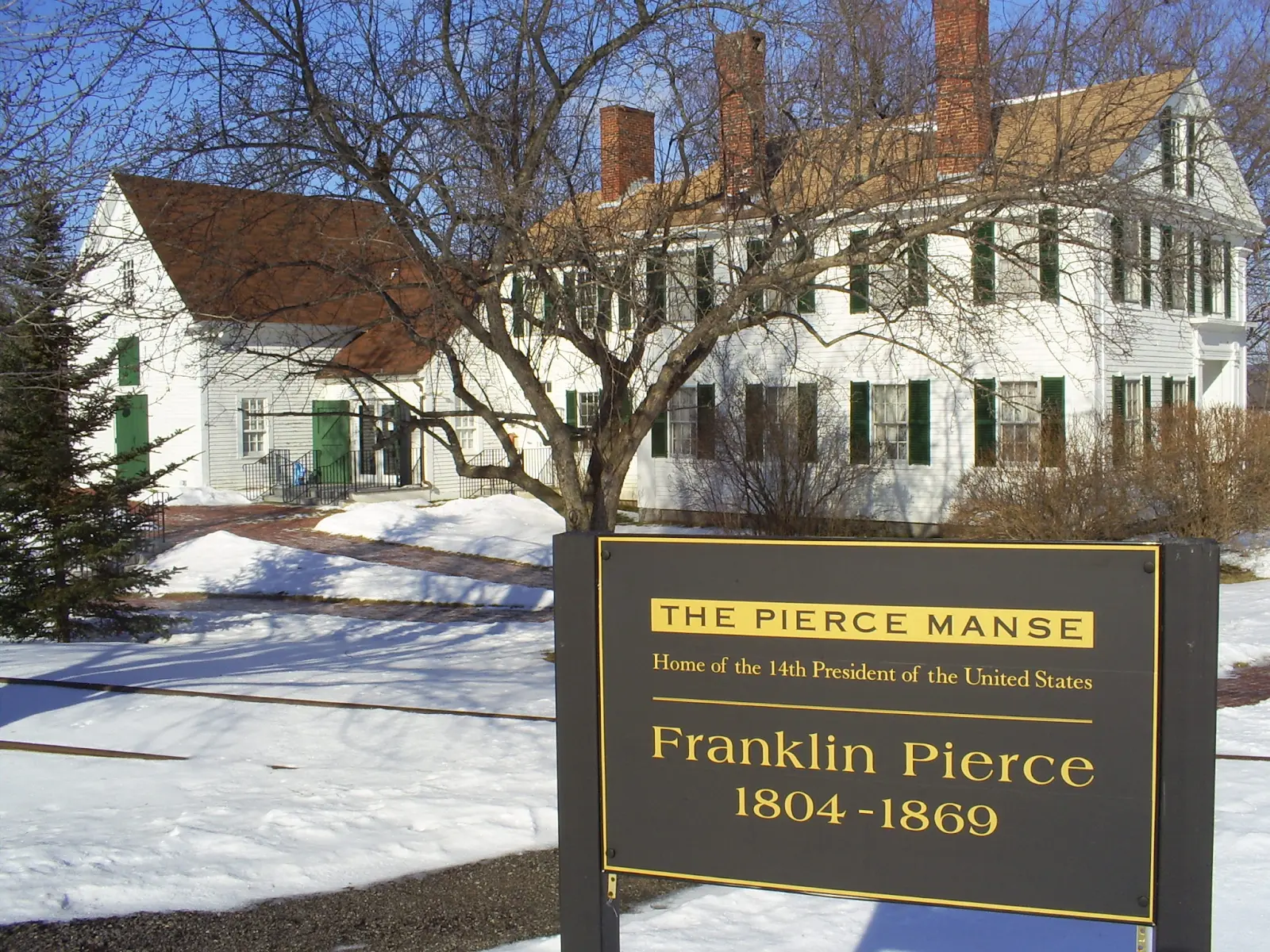 The home provides a snapshot into the life and times of Franklin Pierce, often considered one of America's lesser-known presidents. Through guided tours, you can explore various rooms, each filled with artifacts and mementos that help paint a fuller picture of Pierce's personal and political life. The knowledgeable guides provide context and stories that make this more than just a walk through an old house; it becomes an educational journey into a different time in American history.
Browse through Books at Gibson's Bookstore
For the literary-minded visitor, Gibson's Bookstore offers a sanctuary of written words in the heart of Concord. Established in 1898, it is the oldest continuously-operating bookstore in New Hampshire. As you step inside, you're greeted with that comforting scent of books, a combination of ink and paper that seems to whisper stories from every corner.
The bookstore prides itself on a wide and diverse range of books, from bestsellers and classics to local literature and children's stories. The staff are passionate about reading and are always ready to offer personalized recommendations. Moreover, Gibson's is more than just a bookstore; it's a community hub. With frequent author events, book readings, and community gatherings, it keeps the literary spirit alive in Concord.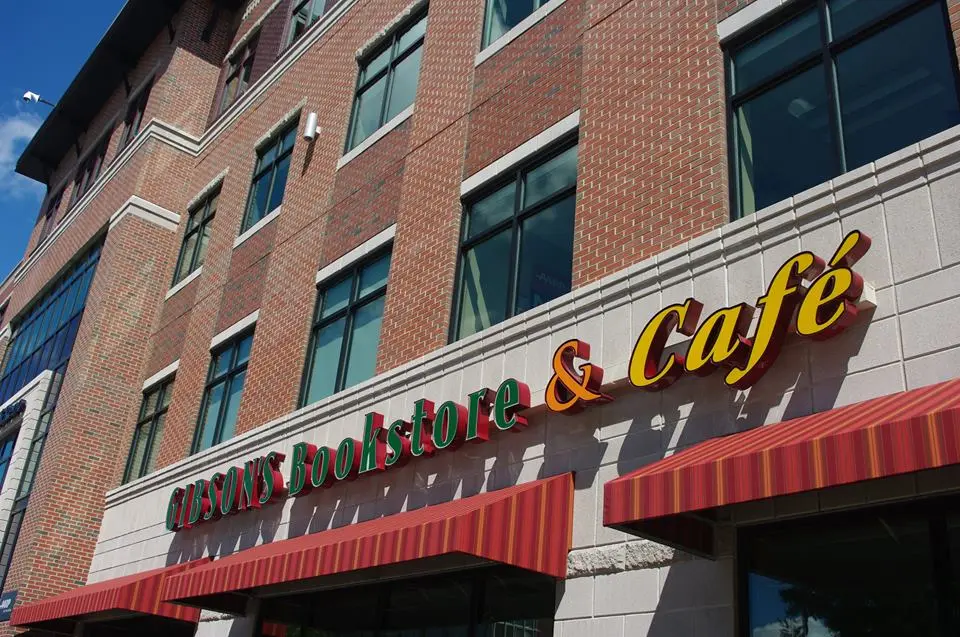 A visit to the New Hampshire State House, the Pierce Manse, and Gibson's Bookstore provides a well-rounded experience of Concord, encapsulating its political, historical, and cultural facets. These iconic spots are an essential part of any itinerary, offering insights into what makes this city a unique and vibrant destination.
Catch a Movie at Red River Theatres
Concord offers a myriad of activities, but if you're looking for an intimate, cultural experience, head to Red River Theatres. This independent cinema is not your typical movie theater; it's a non-profit venue committed to showcasing films that might not make it to the larger commercial screens.  
The venue itself exudes a cozy atmosphere, with comfortable seating and excellent audio-visual quality, making it ideal for truly enjoying the art of filmmaking. What sets it apart, however, is its community focus. The theatre frequently hosts panel discussions, Q&A sessions with filmmakers, and special events that aim to engage the audience in meaningful dialogue.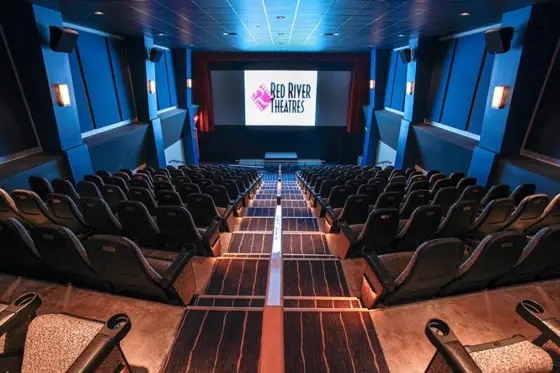 While you're there, don't forget to visit their café, which offers a range of refreshments from locally-sourced vendors. With its unique film offerings and commitment to community engagement, a visit to Red River Theatres provides a cinematic experience that is both entertaining and thought-provoking.
Pick Apples at Carter Hill Orchard
If you're looking to spend a day outdoors and embrace the natural beauty of New Hampshire, Carter Hill Orchard is the perfect destination. Located just a short drive from downtown Concord, this family-owned orchard offers a quintessential New England experience, especially during the apple-picking season.
Upon arrival, you'll be struck by the picturesque landscape—acres of orchards against a backdrop of rolling hills and clear skies. The orchard provides bags and maps that guide you through different sections, each housing a variety of apple types, from sweet Honeycrisps to tart Granny Smiths. Children and adults alike will enjoy the simple joy of plucking apples straight from the trees, filling their bags while sampling nature's candy.
But Carter Hill Orchard offers more than just apple picking. The farm stand sells fresh-baked goods like apple cider donuts and pies, and there's even an observation tower that provides panoramic views of the surrounding area. The orchard is also home to farm animals, and kids will love the opportunity to meet and learn about them.
Between catching an independent film at Red River Theatres and spending a day in the bucolic surroundings of Carter Hill Orchard, you'll find that Concord offers a variety of experiences that cater to different tastes and interests. Both activities reflect the community-oriented spirit and natural beauty that make Concord a destination worth exploring.
Attend a Show at the Capitol Center for the Arts
For those who appreciate performing arts, the Capitol Center for the Arts is a must-visit venue in Concord. Originally opened as a movie theatre in 1927, this historic building has been transformed into a leading center for arts and entertainment in New Hampshire. The venue offers a diverse lineup that includes concerts, Broadway musicals, ballet, comedy shows, and more, making it a hub of cultural activity in the city.
The interior of the Capitol Center is as captivating as the performances it hosts. The lavish decor, featuring ornate moldings and chandeliers, harks back to the glamour of the early 20th century, adding an extra layer of sophistication to your theatergoing experience. The venue is known for its excellent acoustics, ensuring that any seat in the house offers an exceptional auditory experience.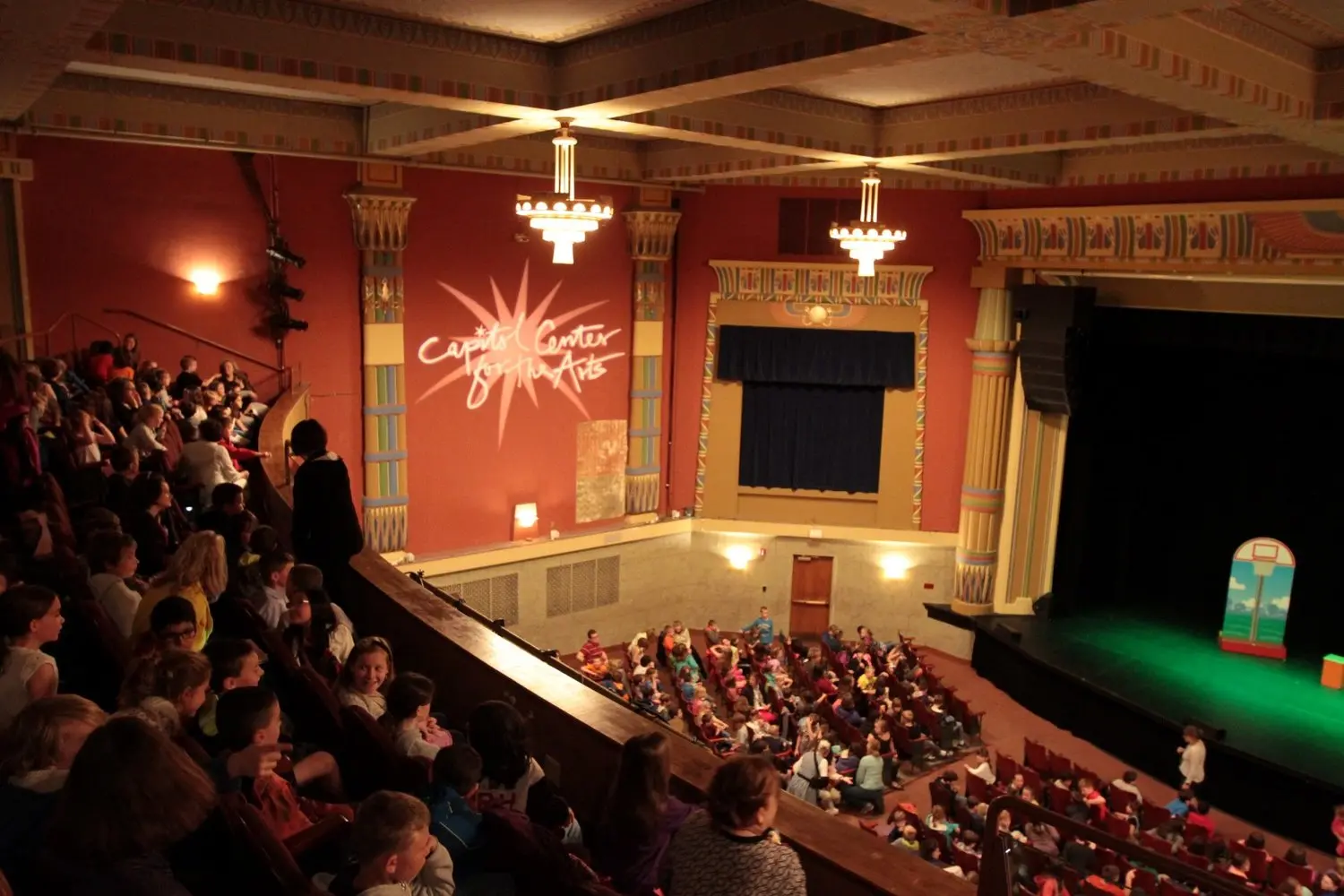 In addition to the main auditorium, the Capitol Center for the Arts also has a more intimate venue, the Spotlight Café, which hosts smaller events and local acts. The Capitol Center often partners with local organizations for educational programs, fostering a strong sense of community involvement in the arts.
Shop for Vintage Goods at Concord Antiques
If you have a penchant for unique, vintage items, Concord Antiques is a treasure trove waiting to be explored. Situated near the heart of downtown, this antiques shop offers a wide array of goods that will transport you to different eras. From classic furniture pieces to vintage clothing, old books, and collectible trinkets, the store is filled with items that each tell their own story.
As you navigate through the aisles, you can't help but feel a sense of nostalgia. The items often come with interesting backstories, and the friendly staff are more than willing to share what they know, adding depth and history to your finds.  
The shop also offers appraisal services for those who are curious about the value of their own antiques. With its range of unique, high-quality items and welcoming atmosphere, a visit to Concord Antiques is not just a shopping trip, but an adventure into the past.
Satisfy Your Sweet Tooth at the Granite State Candy Shoppe
For those with a sweet tooth, a visit to the Granite State Candy Shoppe is nothing short of a delightful experience. This family-owned shop has been a fixture in Concord since 1927, and it continues to use original recipes passed down through generations. As you step into the store, the aroma of chocolate and sugar immediately fills the air, tempting your senses.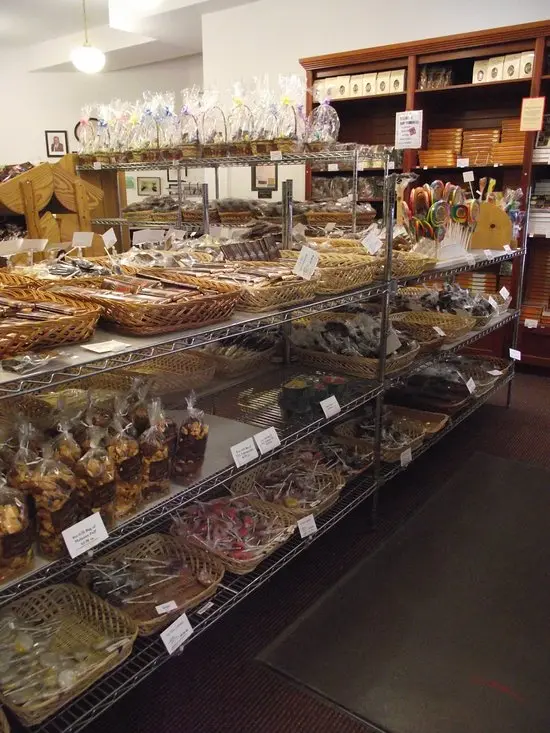 The shop offers a wide range of treats, from hand-dipped chocolates and truffles to old-fashioned candy sticks and fudge. Their saltwater taffy is especially popular and comes in an array of flavors, each as delicious as the next. Don't miss out on their homemade ice cream either, which is perfect for a summer day. The Granite State Candy Shoppe also offers beautifully crafted gift baskets, making it a go-to spot for special occasions and holidays.
What makes the shop truly special, however, is the care and craftsmanship that go into creating each sweet treat. You can even catch a glimpse of the candy-making process through viewing windows, adding an educational touch to your indulgent visit.
Surround Yourself with Nature at the Susan N. McLane Audubon Center
For those looking to escape the city bustle and immerse themselves in nature, the Susan N. McLane Audubon Center offers a tranquil retreat. Located just outside downtown Concord, this environmental education center serves as the headquarters for the New Hampshire Audubon, an organization devoted to the conservation of the state's natural environment.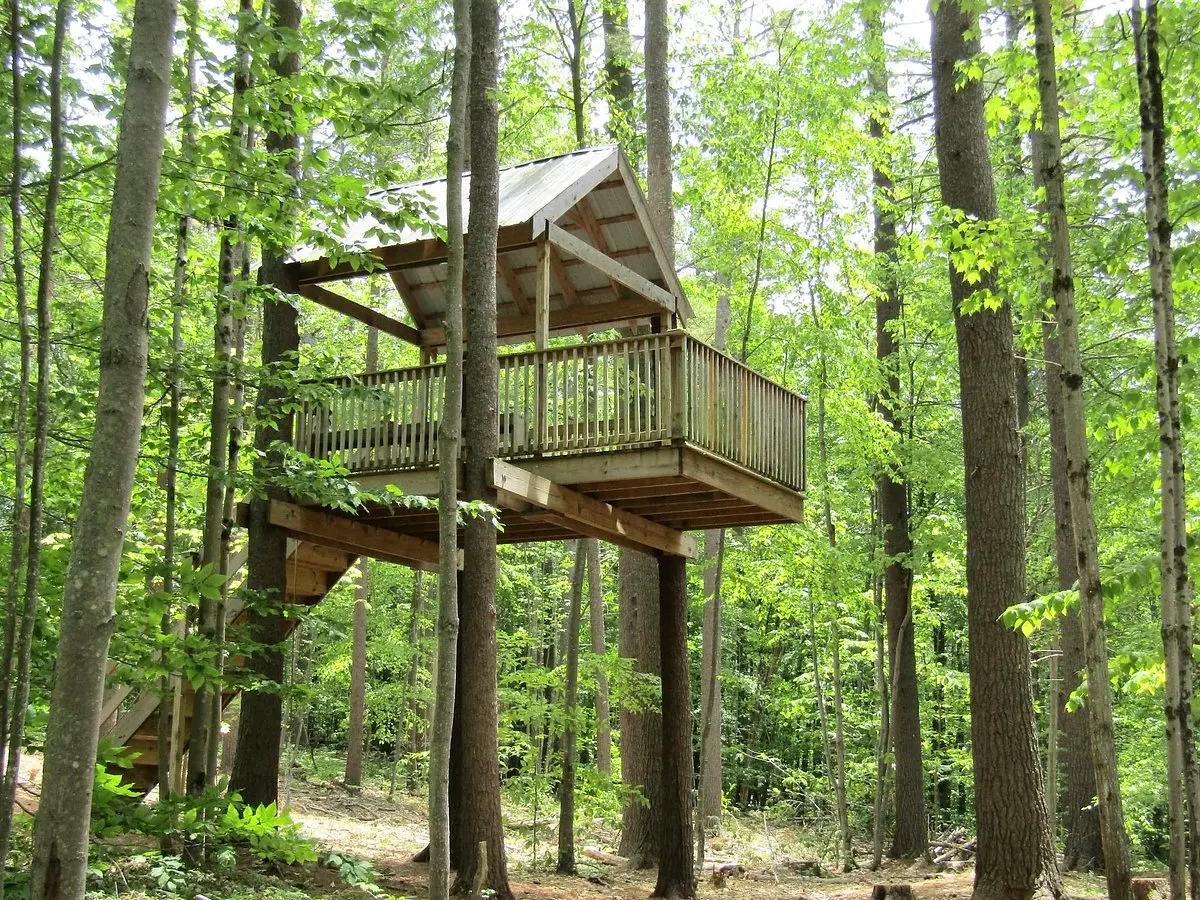 The Audubon Center is set on 200 acres of diverse habitat, featuring a variety of ecosystems from forests and wetlands to meadows. Well-marked trails crisscross the property, allowing visitors to take leisurely strolls or more challenging hikes while observing local flora and fauna. Birdwatching enthusiasts will particularly appreciate the area, as it's home to a wide range of bird species, both migratory and resident.
The center also has interactive exhibits, live animal displays, and educational programs designed to engage visitors of all ages in environmental stewardship. Regularly scheduled workshops and guided nature walks offer opportunities to deepen your understanding of New Hampshire's ecosystems. Families with children will appreciate the hands-on activities that make learning about nature both fun and informative.
Enjoy Mouth-Watering Grub at Granite Restaurant and Bar
For those seeking a fine dining experience in Concord, Granite Restaurant and Bar is a go-to destination. Located inside the historic Centennial Hotel, this upscale eatery offers a blend of contemporary and classic American cuisine. The ambiance is both elegant and inviting, featuring warm tones, modern décor, and subtle lighting, making it an ideal place for romantic dinners, business meetings, or special occasions.
Executive Chef Cory Fletcher places an emphasis on sourcing local, organic ingredients, ensuring that each dish is as fresh as it is flavorful. The menu is seasonal, offering a culinary experience that changes with the New Hampshire landscape. From succulent steaks and fresh seafood to inventive vegetarian options, there's something to satisfy every palate.
What sets Granite Restaurant apart is its commitment to exceptional service. The staff are knowledgeable about the menu and wine list, and they go out of their way to make your dining experience memorable. The restaurant also offers an array of artisanal cocktails for those looking to unwind in style. All in all, Granite Restaurant and Bar offers an unparalleled dining experience that captures the essence of New Hampshire's culinary landscape.
Eat Delectable Burgers at the Barley House Restaurant & Tavern
If you're in the mood for a more laid-back dining experience with an emphasis on comfort food, the Barley House Restaurant & Tavern is the place to be. Located in the heart of downtown Concord, this vibrant eatery is known for its award-winning burgers and an extensive selection of beers, including local New Hampshire brews.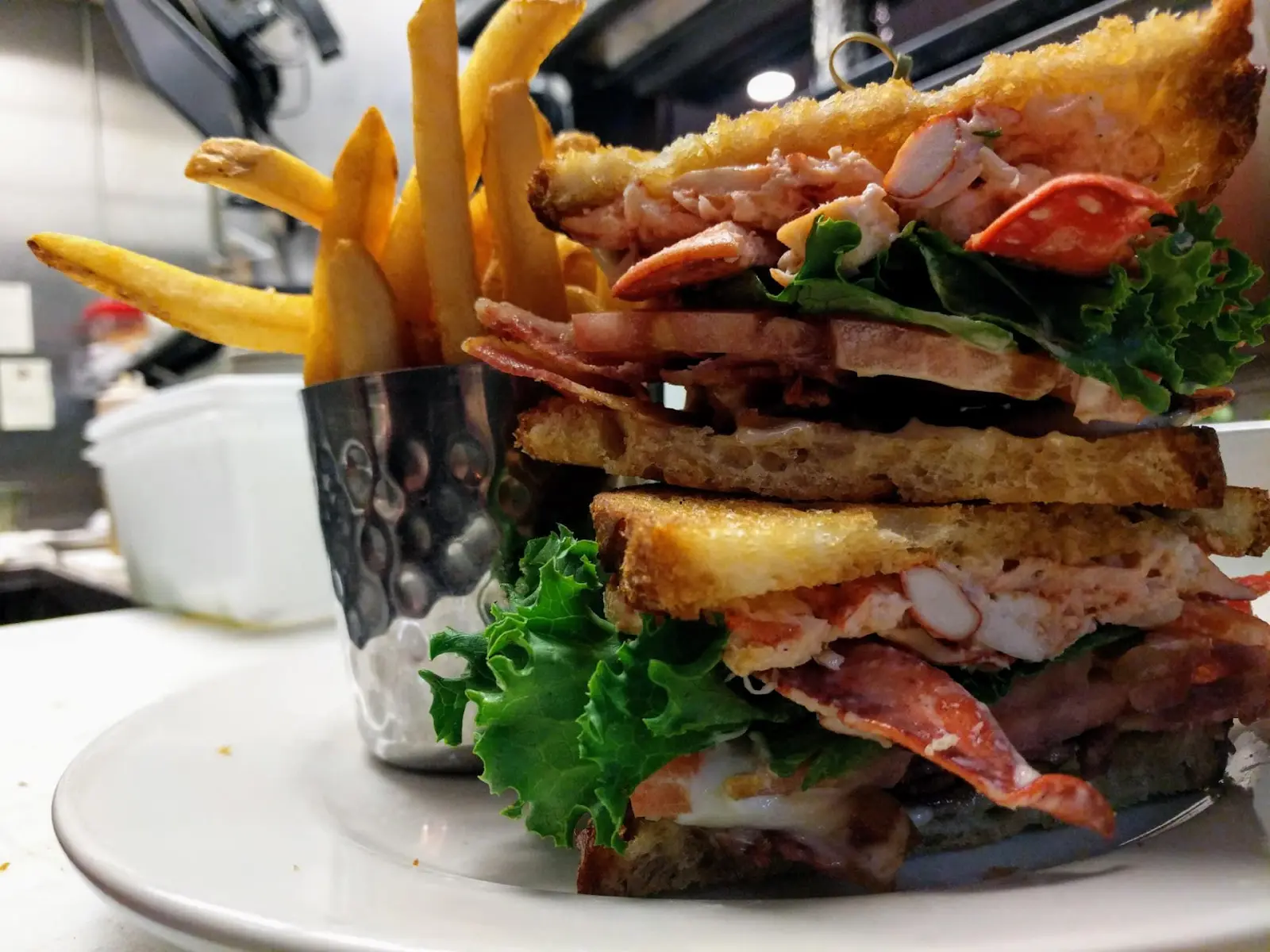 The atmosphere is cozy and bustling, with rustic décor that gives off a traditional pub vibe. The Barley House has become a local favorite, not just for its mouth-watering burgers but also for its diverse menu that includes hearty sandwiches, fresh salads, and innovative entrées. If you're a fan of seafood, don't miss their New England clam chowder, a dish that has garnered rave reviews.
But it's not just about the food; the Barley House offers an overall great dining experience. With multiple big-screen TVs and frequent live music events, it's also a popular spot for watching sports or enjoying a night out with friends. The staff are friendly and attentive, ensuring that you feel right at home.
Drink Locally Crafted Beer at Concord Craft Brewing Company
For beer enthusiasts or those looking to explore the local craft beer scene, Concord Craft Brewing Company is a must-visit. Located in the heart of downtown Concord, this brewery offers a laid-back, friendly environment where community and quality beer come together. The establishment takes pride in being a local operation, sourcing New Hampshire-grown ingredients whenever possible for their variety of brews.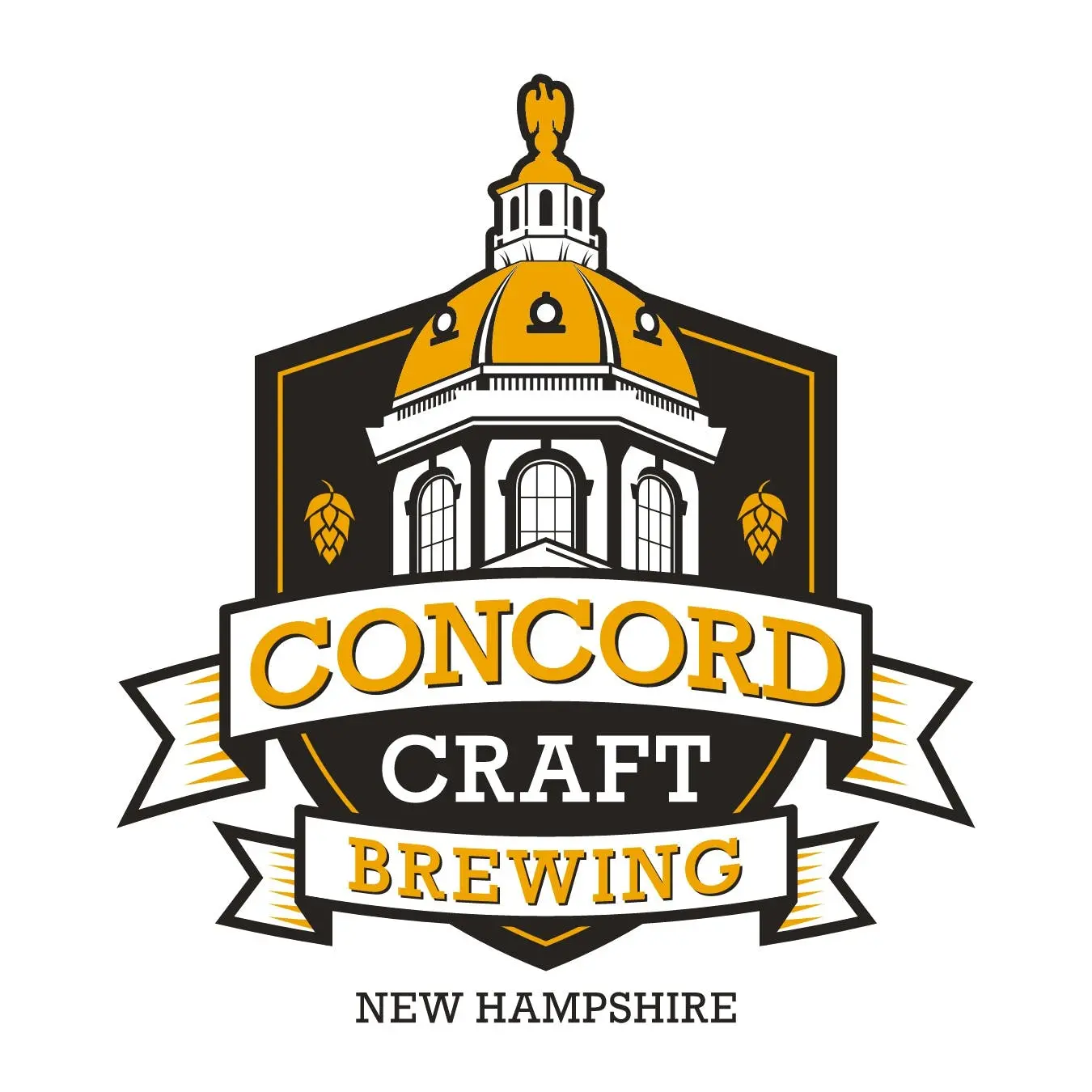 As soon as you walk in, you'll be greeted by the rich aroma of hops and malt. The tasting room is designed with rustic, industrial décor that complements the artisanal nature of the beer-making process. You can opt for a flight to sample a range of beers, from hoppy IPAs to robust stouts and light lagers. The staff are knowledgeable and passionate about their craft, happy to guide you through the beer menu and answer any questions you may have.
The brewery also offers brewery tours, where you can get a behind-the-scenes look at the brewing process. Learn about how they create their distinct flavors, from the initial stages of brewing to fermentation and bottling.
Try Unique Beers at Lithermans Limited Brewery
If you're on the hunt for beers that are a bit off the beaten path, Lithermans Limited Brewery is your spot. Located just a short drive from downtown Concord, this brewery has garnered a reputation for producing adventurous, unique beers that push the boundaries of traditional brewing. The brewery takes a creative approach to its craft, often incorporating unconventional ingredients like fruit, spices, and even cereal to create one-of-a-kind brews.
The atmosphere at Lithermans is relaxed and welcoming, with an eclectic mix of retro and modern design elements. As for the beer, you can expect an ever-changing lineup of options, each with a creative name and backstory.
Lithermans Limited Brewery also frequently hosts events, from live music to themed trivia nights, making it a popular gathering spot for both locals and visitors. The staff are friendly and passionate about sharing their love for craft beer, enhancing the overall experience.
Concord's burgeoning craft beer scene is showcased beautifully through establishments like Concord Craft Brewing Company and Lithermans Limited Brewery. Each offers its own unique take on the art of brewing, providing opportunities for both seasoned beer lovers and newcomers to explore the rich flavors and creativity that characterize New Hampshire's capital city.
Book a Stay at The Centennial Hotel
For travelers seeking a blend of historic charm and modern comfort, The Centennial Hotel is the perfect accommodation choice in Concord. This elegant boutique hotel, located just minutes away from downtown, resides in a building that was originally constructed in the late 19th century. Its Victorian architecture is beautifully preserved, making it a striking visual landmark in the city.
As you enter the hotel, you'll notice a meticulous attention to detail that respects the building's historical elements while integrating modern amenities. Each room is thoughtfully designed to offer a comfortable and luxurious stay, equipped with high-quality linens, spacious bathrooms, and state-of-the-art technology.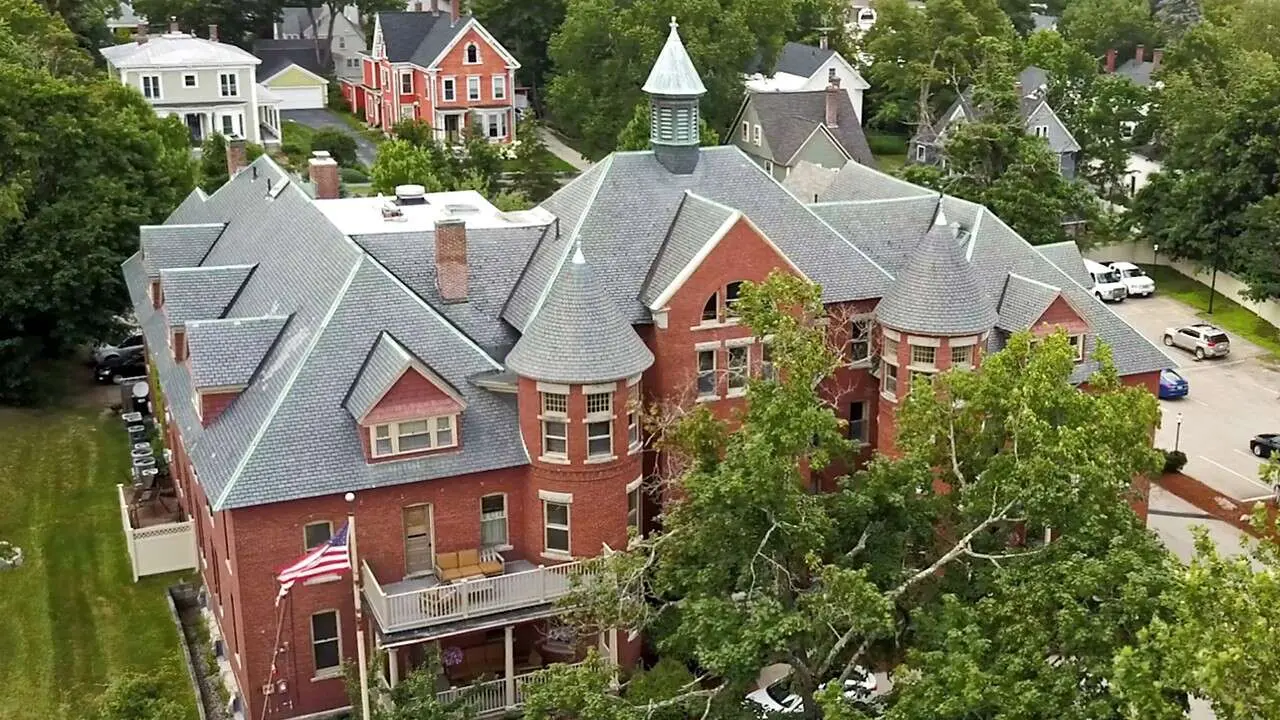 One of the highlights of staying at The Centennial Hotel is its proximity to attractions like the New Hampshire State House, the Capitol Center for the Arts, and some of Concord's best restaurants, including the Granite Restaurant and Bar, which is located within the hotel itself. It offers a convenient base from which to explore the city, all while providing a serene and elegant retreat for your nights.
Pick Some Fruits at Apple Hill Farm
For a wholesome, family-friendly activity that lets you enjoy New Hampshire's beautiful outdoors, a trip to Apple Hill Farm is in order. Located just outside of Concord, this expansive farm offers seasonal fruit-picking opportunities that provide both fun and delicious rewards.
Apple Hill Farm is most famous for its apple orchards, which boast a variety of apple types ripe for picking in the fall. However, the farm offers more than just apples. Depending on the season, you can also pick strawberries, blueberries, and raspberries. The farm provides all the necessary tools, including baskets and guidance on how to pick the fruits without damaging the plants.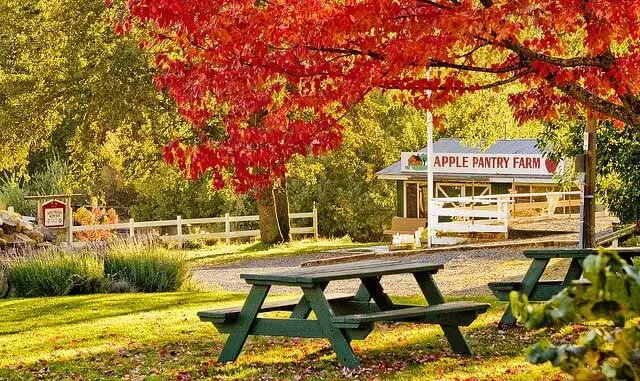 Aside from fruit picking, Apple Hill Farm has a quaint farm stand that sells homemade jams, fresh-baked pies, and local honey. It's a wonderful place to experience the agricultural richness of New Hampshire and learn about the farm-to-table process firsthand.
The farm's idyllic landscape makes it an ideal location for a picnic. Many families spend an entire day at the farm, starting with fruit picking in the morning and capping off the day with a leisurely lunch amid the scenic fields. Whether you're with family, friends, or going solo, Apple Hill Farm offers a delightful and fruitful way to spend a day.
From enjoying luxurious accommodations at The Centennial Hotel to engaging in the simple joys of fruit picking at Apple Hill Farm, Concord offers a variety of experiences that cater to all types of travelers. These activities are a testament to the city's multifaceted appeal, making it a destination worth exploring in depth.
Take a Look at the Walls at Hatbox Theatre
For those who appreciate the performing arts, the Hatbox Theatre is a must-visit venue in Concord. This intimate, community-focused theatre is known for its diverse lineup of performances, ranging from classic plays and modern dramas to musicals and comedy shows. However, one of the most unique aspects of the Hatbox Theatre is its walls, which serve as a rotating gallery for local artists.
As you walk into the theatre, you'll notice that the walls are adorned with a variety of artwork, including paintings, photographs, and mixed-media pieces. These works not only offer visual interest and spark conversations but also provide an important platform for emerging artists in the region. Each month, a new artist is featured, making every visit to the Hatbox Theatre a slightly different experience. The art often complements the productions, adding layers of meaning and setting the mood for the performance.
Enjoy a Relaxing Stay at Hotel Concord
For travelers looking for modern comfort and convenience, Hotel Concord stands out as an excellent choice. Located in the heart of downtown Concord, this boutique hotel offers easy access to some of the city's most popular attractions, dining establishments, and shopping areas.
From the moment you step inside, you'll be greeted with a blend of sophistication and comfort. The lobby is elegantly designed with modern furnishings, and the attentive staff is quick to offer assistance, ensuring a seamless check-in process. The rooms are spacious and tastefully decorated, featuring amenities like high-speed Wi-Fi, flat-screen TVs, and luxury bath products.
One of the highlights of staying at Hotel Concord is the rooftop terrace, which offers panoramic views of the city. It's a perfect place to unwind after a day of exploring Concord's many attractions. The hotel also features a fitness center and a business center, catering to both leisure and business travelers.
Concord's diverse range of experiences extends from its arts and culture, as showcased by the unique Hatbox Theatre, to its luxury accommodation options like Hotel Concord. Whether you're an art aficionado, a theatre lover, or someone simply looking for a comfortable, upscale place to stay, Concord has you covered. Each venue adds a unique layer to the city's character, making it an intriguing and inviting destination for all kinds of travelers.
Dine in an Elegant Setting at Granite Restaurant & Bar
Located inside the historic Centennial Hotel, Granite Restaurant & Bar offers a fine dining experience unlike any other in Concord. The restaurant successfully merges the classic with the contemporary, both in its menu and its ambiance. As you step inside, you'll be greeted by an atmosphere of understated elegance, complete with warm lighting, plush seating, and tasteful décor that sets the stage for a memorable culinary journey.
Executive Chef Cory Fletcher emphasizes the use of local, organic ingredients, offering a menu that changes with the seasons to capture the essence of New Hampshire's abundant natural resources. Whether you opt for a perfectly cooked steak, a delicately prepared seafood dish, or a vegetarian creation full of inventive flavors, each offering on the menu is crafted to perfection.
The experience at Granite Restaurant & Bar is further elevated by the impeccable service. The staff are well-trained and attentive, helping you navigate through the extensive wine list and artisanal cocktails to find the perfect pairing for your meal.
Visit Dimond Hill Farm
For a taste of New Hampshire's rich agricultural heritage, a trip to Dimond Hill Farm is highly recommended. Situated just a few miles from downtown Concord, this historic farm has been in operation for over 200 years and offers a quintessential New England farming experience. With sprawling fields, scenic views, and an inviting atmosphere, Dimond Hill Farm is a destination for both locals and tourists looking to connect with nature and enjoy farm-fresh produce.
The farm features a well-stocked farm stand, where you can buy everything from fresh fruits and vegetables to locally made cheeses, jams, and baked goods. Depending on the season, you can also pick your own berries and other produce, making it a fun and interactive outing for families or anyone interested in the farm-to-table movement.
Dimond Hill Farm is not just about produce; it's also a place where you can relax and rejuvenate. The farm has several walking trails that take you through its lush fields and offer panoramic views of the surrounding landscapes. It's a perfect spot for a picnic or a peaceful afternoon away from the hustle and bustle of city life.
From the elegant settings of Granite Restaurant & Bar to the rustic charm of Dimond Hill Farm, Concord offers a diverse range of experiences that cater to all sorts of interests and preferences. These venues capture the essence of what makes Concord special—a harmonious blend of sophistication and simplicity, modernity and tradition.
Step Back in Time at Canterbury Shaker Village
Just a short drive from Concord, Canterbury Shaker Village offers visitors the opportunity to step back in time and immerse themselves in the fascinating world of the Shakers, a religious sect known for their distinctive architecture, crafts, and community-oriented way of life. This historical site is more than just a museum; it's a living tribute to a unique chapter of American history.
As you enter the village, you'll be greeted by a landscape of rolling hills and farmlands, dotted with iconic Shaker buildings, including barns, meetinghouses, and dwellings. Each structure has been meticulously restored to reflect its original appearance, providing a palpable sense of what life was like in a Shaker community.
One of the highlights of visiting Canterbury Shaker Village is the guided tour, where knowledgeable guides walk you through various aspects of Shaker life, from their religious practices and pacifist beliefs to their innovative farming techniques and craftsmanship. Don't miss the opportunity to see the woodworking shops, where Shaker furniture was made, or the kitchens, where you can almost smell the wafting aromas of Shaker recipes.
Apart from tours, the village offers a variety of interactive experiences, such as workshops in Shaker cooking, crafting, and gardening. These hands-on activities make for an educational and engaging visit, especially for families with children.
The village also hosts special events throughout the year, like traditional Shaker dinners, concerts, and seasonal festivals, which provide deeper insights into Shaker culture and community life.
Conclusion
As you can see, Concord, New Hampshire is a city that defies easy categorization. It serves as a historical repository, a center for the arts, a haven for nature lovers, and a culinary destination. Its range of experiences stretches from the elegance of Granite Restaurant & Bar to the simple joys of picking fresh fruit at local farms. Whether you're stepping back in time at Canterbury Shaker Village, basking in luxury at The Centennial Hotel, or immersing yourself in the natural beauty of the Merrimack River, Concord provides a captivating blend of the traditional and the contemporary, the serene and the vibrant. In a world increasingly defined by hustle and bustle, this capital city offers a refreshing mix of experiences that engage the senses, enrich the mind, and soothe the soul. So why wait? Come and discover the diverse and enriching world that is Concord, New Hampshire.
Frequently Asked Questions About Visiting Concord, NH
What is the best time to visit Concord?
Concord is a year-round destination with each season offering its own charm. Summer is great for outdoor activities like paddleboarding on the Merrimack River, while fall offers spectacular foliage. Winter is perfect for snow-related activities, and spring brings beautiful blossoms and milder weather.
Is Concord family-friendly?
Absolutely! Concord offers a variety of family-friendly activities, from apple-picking at Carter Hill Orchard to exploring the Susan N. McLane Audubon Center. There's something for family members of all ages.
Where can I learn about the history of Concord and New Hampshire?
The New Hampshire Historical Society Museum is a great starting point for understanding the region's history. Canterbury Shaker Village also provides a unique historical perspective.
Are there any hiking or outdoor activities available?
Yes, Concord is surrounded by natural beauty. Winant Park offers scenic trails for hiking, and the Merrimack River is ideal for paddleboarding, kayaking, or canoeing.
What are the top dining spots in Concord?
Granite Restaurant & Bar offers a fine dining experience, while the Barley House Restaurant & Tavern is perfect for burger lovers. Don't forget to visit Granite State Candy Shoppe for some sweet treats!
Are there any unique shopping experiences?
Concord Antiques and Gibson's Bookstore offer unique items you won't find in a typical shopping mall. From vintage goods to rare books, you can shop for some real treasures.
Is the city walkable?
Yes, the downtown area is quite walkable, and many attractions like the State House and Gibson's Bookstore are within walking distance of each other.