26 Best Things to Do in Henderson, NV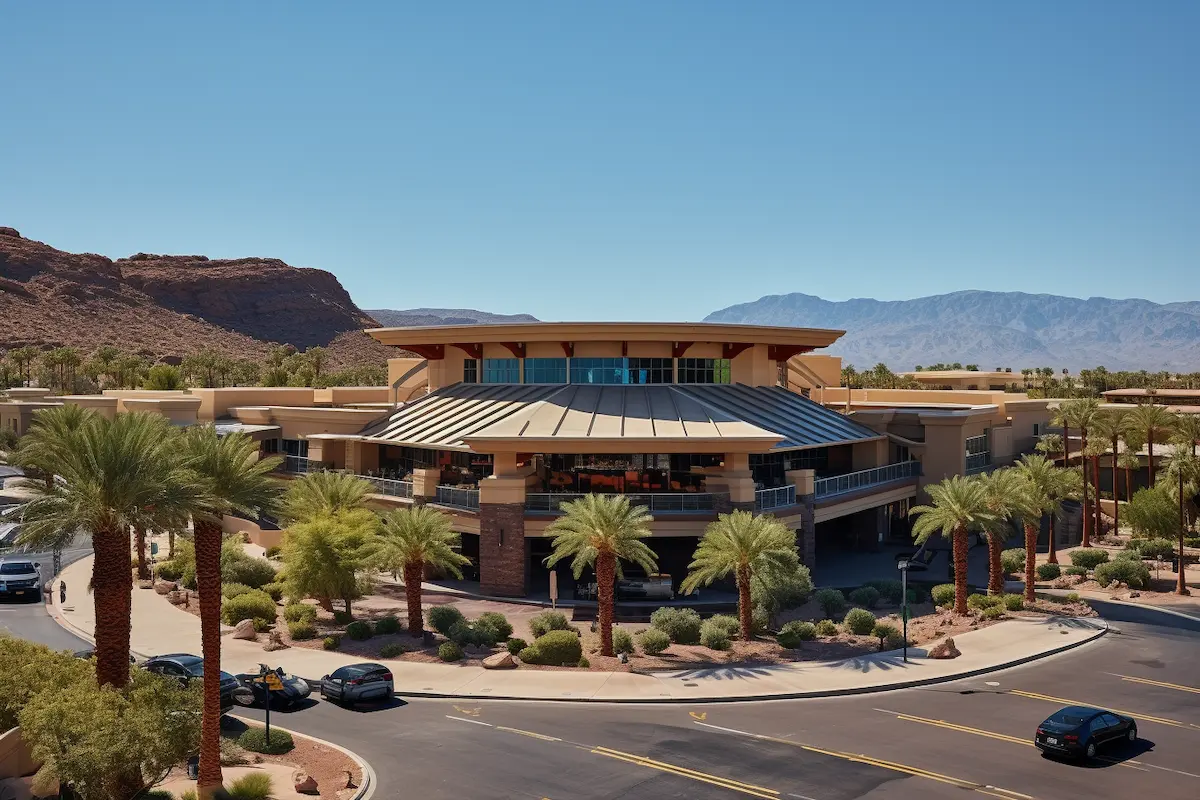 Best Things to Do in Henderson, NV
Nestled in the scenic landscape of Nevada, Henderson unfolds as a vibrant city, brimming with a plethora of activities and attractions. From exploring historic landmarks and engaging in outdoor adventures to indulging in relaxing retreats and enjoying entertaining shows, the city offers a myriad of experiences that cater to diverse tastes and interests. Henderson seamlessly blends the natural charm of its desert surroundings with the lively buzz of cultural, recreational, and culinary delights, inviting visitors to explore its multifaceted appeal.
Explore Nevada's Past at the Clark County Museum
Located in Henderson, the Clark County Museum offers visitors a detailed and interactive glimpse into the history of Nevada. The museum spans across 30 acres and is home to numerous exhibits, artifacts, and historic buildings, portraying life from different eras in the region. Each exhibit is meticulously crafted to offer insights into the local culture, geological transformations, and industrial developments of Nevada.
Visitors can walk through the Heritage Street, where a collection of restored historic homes and buildings provides a realistic representation of life in the southern Nevada area from the early 20th century to the mid-20th century. Each building has its own unique story and has been furnished with period-appropriate items, offering a journey back in time. In addition, the Anna Roberts Parks Exhibit Hall houses a diverse array of artifacts, which further enrich the knowledge of visitors regarding the state's past. The museum is not just a treasure trove of information for history enthusiasts but also an engaging place for families and people of all ages.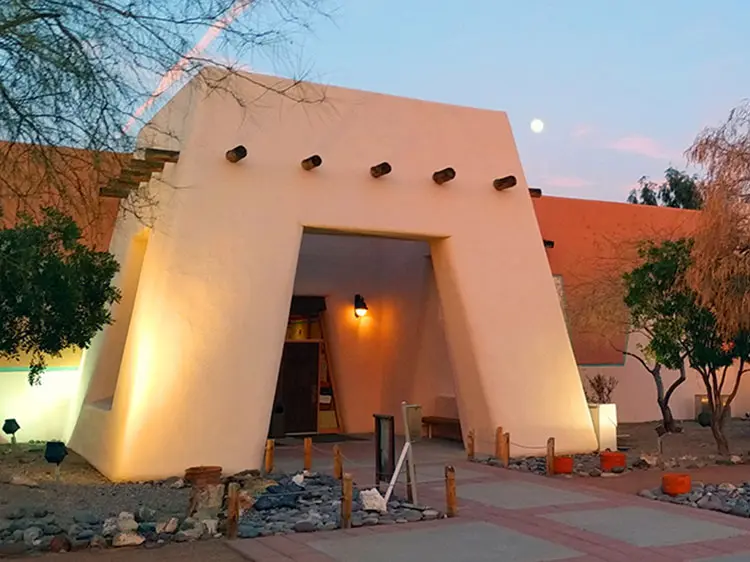 Experience Scenic Biking at the River Mountain Loop Trail
For those who are keen on experiencing the natural beauty of Henderson, cycling on the River Mountain Loop Trail is a must. The trail offers a unique mix of picturesque views, challenging terrains, and serene environments. Covering approximately 34 miles, the trail loops around the River Mountains, connecting Lake Mead National Recreation Area, Hoover Dam, Henderson, and Boulder City. It offers panoramic views of the surrounding mountains, valleys, and the dazzling Las Vegas skyline.
The well-maintained path, varying elevations, and diverse landscapes make it an ideal spot for cycling enthusiasts, ranging from beginners to experts. Along the way, cyclists can encounter a variety of flora and fauna, making the ride an enriching experience. Signages are placed strategically, providing information and ensuring that riders stay on the correct path. Shelters and rest areas are also available at intervals for cyclists to relax and soak in the beauty of the surroundings.
The trail provides a wonderful escape from the urban hustle and bustle, allowing riders to experience the tranquility and splendor of nature while getting a good workout.

Challenge Your Fortunes at the M Resort Casino
When in Henderson, one cannot miss the chance to test their luck at the luxurious M Resort Casino. This casino provides a premium gaming experience, featuring a vast array of slots, table games, and sports betting options. The ambiance is electric and lively, with over 92,000 square feet of gaming space, catering to all, from novice to the seasoned gambler. The casino's modern design, coupled with state-of-the-art gaming technology, ensures that players have an unforgettable experience.
In addition to gaming, the M Resort Casino offers several dining options, ranging from casual eateries to fine dining restaurants, satisfying a variety of palates. The resort is also home to multiple bars and lounges, where guests can relax and enjoy premium beverages and live entertainment. For those looking to extend their stay, the resort offers luxurious accommodations with panoramic views of the Las Vegas Strip and the surrounding mountains.
Encounter Majestic Lions at the Lion Habitat Ranch
For wildlife enthusiasts visiting Henderson, the Lion Habitat Ranch offers an up-close and personal experience with one of the most magnificent creatures – the lion. Spanning over 8.5 acres, the ranch is home to several lions, providing them with a safe and nurturing environment. Visitors have the opportunity to observe these majestic creatures, learn about their habits, and even participate in feeding sessions, under the supervision of trained professionals.
The Lion Habitat Ranch is not just a sanctuary for lions but also serves as an educational center. The knowledgeable staff provides insightful information about the conservation status, behavior, and ecological role of lions, fostering awareness and appreciation for these incredible animals. Visitors can also engage in interactive sessions, where they can ask questions and gain a deeper understanding of lions.
The ranch also emphasizes conservation and has been involved in various initiatives aimed at protecting and preserving the lion population. It offers a unique blend of education, conservation, and entertainment, making it a must-visit destination for families, wildlife lovers, and anyone looking to experience the majestic aura of lions.
Visiting the Lion Habitat Ranch provides a unique opportunity to witness the king of the jungle in a safe and educational setting while contributing to the well-being and conservation of these magnificent creatures. The ranch ensures an unforgettable experience, leaving visitors with a newfound respect and admiration for lions.
Savor Unique Flavors at the Las Vegas Distillery
The Las Vegas Distillery in Henderson is a paradise for whiskey enthusiasts. This distillery, the first in Nevada post-prohibition, offers a unique opportunity to explore the intricate process of whiskey-making and to savor distinct flavors of locally produced spirits. Guests are invited to tour the facility, where the knowledgeable staff guides them through the various stages of distillation, explaining the craftsmanship and passion that go into every bottle.
The tasting sessions at the Las Vegas Distillery are a sensory journey, where connoisseurs can explore a range of spirits, including whiskey, vodka, gin, and moonshine, each with its unique profile of flavors and aromas. The Granary, the distillery's signature whiskey, is particularly acclaimed for its richness and complexity. The distillery also offers specialty cocktails crafted with their spirits, providing a delightful experience for the palate.
Visiting the Las Vegas Distillery is not just about tasting spirits; it's about immersing oneself in the artistry of distillation, learning about the history and traditions of spirit-making, and appreciating the dedication and innovation that characterize this local establishment. It's an unforgettable experience for anyone keen on exploring the world of spirits and gaining insights into the intricacies of the distillation process.
Discover Avian Diversity at the Henderson Bird Viewing Preserve
The Henderson Bird Viewing Preserve is a haven for bird watchers and nature lovers. Spanning across 140 acres, this preserve is home to nine ponds and hosts a variety of bird species, both migratory and resident. Whether you're an avid birder or a casual observer, the preserve offers a tranquil environment to watch and study the diverse avian life.
The well-maintained trails of the preserve lead visitors through different habitats, each offering a unique array of bird species. Informative signage is placed throughout the preserve, providing valuable insights about the birds that can be spotted in each area. Equipped with binoculars and a field guide, visitors can potentially spot over 200 species of birds, including waterfowl, shorebirds, and songbirds, depending on the season.
The Henderson Bird Viewing Preserve is not just about bird watching; it's a place to reconnect with nature, enjoy the serene landscapes, and learn about the importance of preserving natural habitats for wildlife. The staff and volunteers at the preserve are passionate about conservation and education and are always willing to share their knowledge with visitors.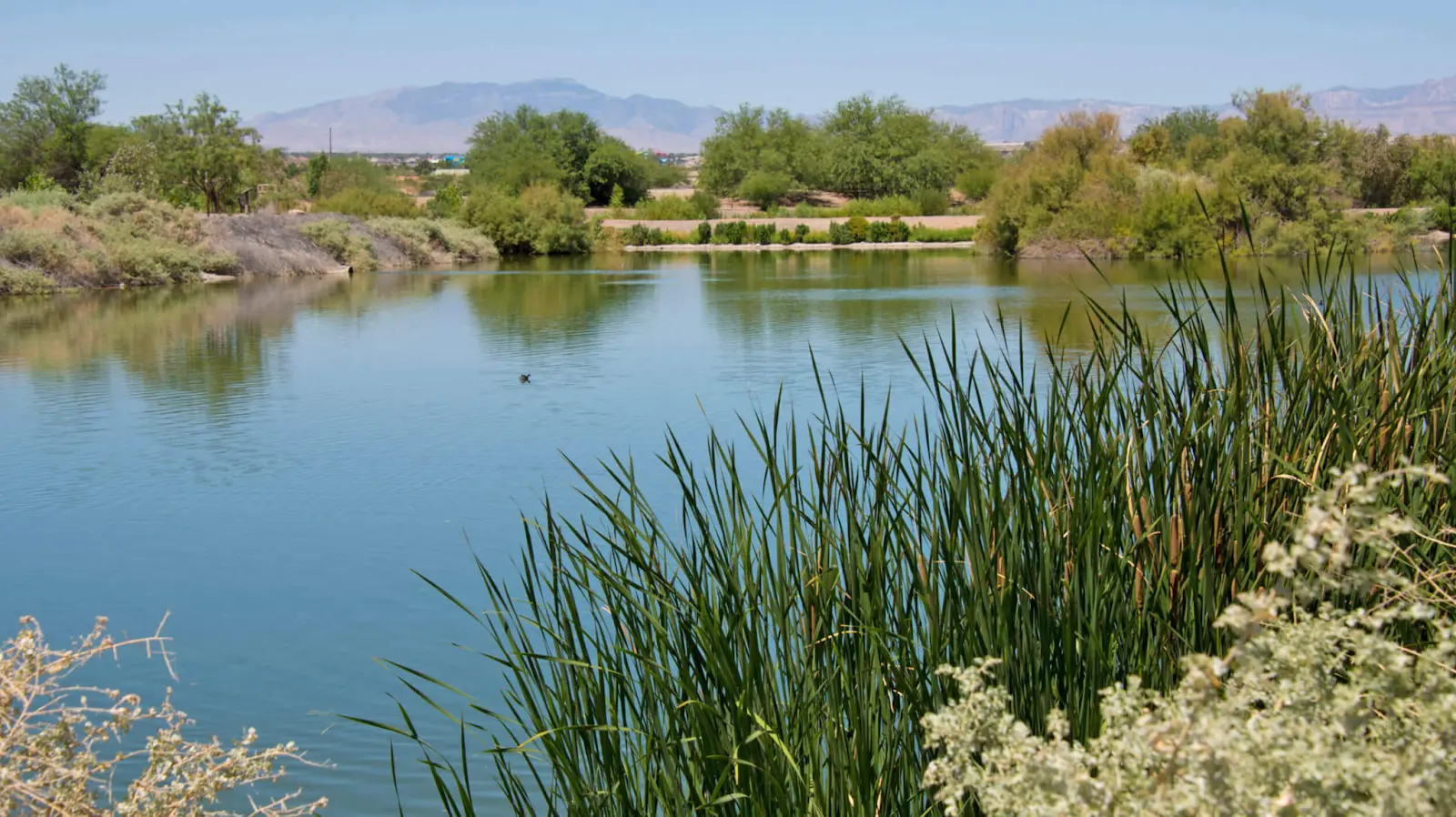 Experience Serenity at the Westin Lake Las Vegas Resort Spa
The Westin Lake Las Vegas Resort Spa in Henderson is a sanctuary for those seeking relaxation, rejuvenation, and indulgence. This lakeside resort combines luxury and tranquility, offering a wide range of spa treatments, wellness facilities, and premium amenities designed to soothe both body and soul. Visitors can choose from a variety of services including massages, facials, and body treatments, each designed to provide ultimate relaxation and revitalization.
The resort is renowned for its personalized services, tranquil ambiance, and exquisite lake views, creating a perfect environment for unwinding. The spa utilizes high-quality, natural products, ensuring that guests receive the best care possible. Besides the spa treatments, guests can also enjoy the resort's other facilities, such as the fitness center, pools, and recreational activities, all designed to enhance the relaxation experience.
Experience Premier Golfing at the Rio Secco Golf Club
Rio Secco Golf Club in Henderson is a premier destination for golf enthusiasts. Designed by the renowned golf architect Rees Jones, this 18-hole course offers a challenging and enjoyable golfing experience amidst stunning landscapes. The course is meticulously maintained and features varying elevations, rolling fairways, and immaculate greens, providing golfers with unique and diverse playability.
The club is nestled in the foothills of the Black Mountain Range, and its elevated tees offer panoramic views of the Las Vegas Strip, mountains, and surrounding valley. The beautiful and strategic layout of the course makes it a favorite among both amateur and professional golfers. Additionally, the Rio Secco Golf Club offers top-notch amenities including a state-of-the-art clubhouse, a pro shop stocked with the latest golf gear, and dining options where golfers can relax and savor delicious cuisine after a round of golf.
Beyond golf, the club provides lessons and clinics at the Butch Harmon School of Golf, allowing golfers to improve their skills under the guidance of experienced instructors.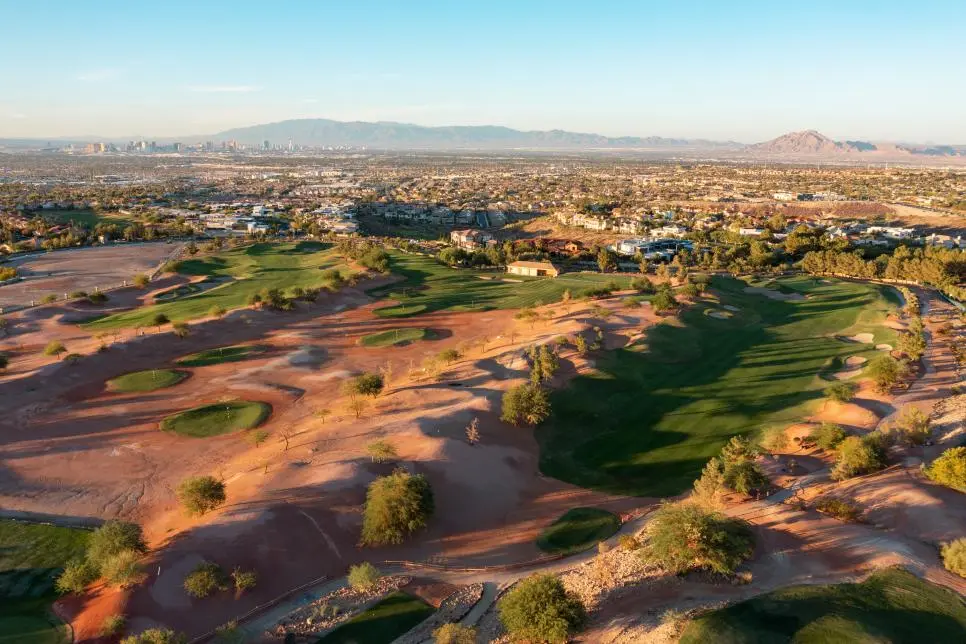 Discover Nature's Wonders at the Sloan Canyon National Conservation Area
Sloan Canyon National Conservation Area, located in Henderson, NV, is a haven for nature lovers and hiking enthusiasts. It spans across 48,438 acres, offering an extensive network of trails surrounded by diverse landscapes, unique geologic features, and rich flora and fauna. One of the area's highlights is the Petroglyph Canyon, where over 300 rock art panels with 1,700 individual design elements created by Native Americans can be observed.
The conservation area offers a range of trails suitable for various fitness levels, allowing visitors to explore the scenic beauty and biodiversity of the region. The trails lead hikers through varied terrains, from rugged canyons to gentle slopes, each offering its own unique vistas and experiences. The well-marked paths and informative signages ensure that visitors can navigate the area easily and learn about the ecological significance of the region.
Experience Craft Brews at Bad Beat Brewing
For those who appreciate finely crafted beers, Bad Beat Brewing in Henderson is the place to be. This locally owned brewery is renowned for its innovative and high-quality brews, offering a diverse selection of beers that cater to different tastes and preferences. Visitors can explore a range of flavors, from refreshing lagers to robust stouts, each brewed with passion and precision.
The brewery has a welcoming and vibrant atmosphere, where guests can relax, enjoy their drinks, and learn about the brewing process. The knowledgeable staff are always willing to share insights about the different brews available and help guests find their perfect match. The establishment also features various events, including beer releases, trivia nights, and food truck visits, adding to the overall experience.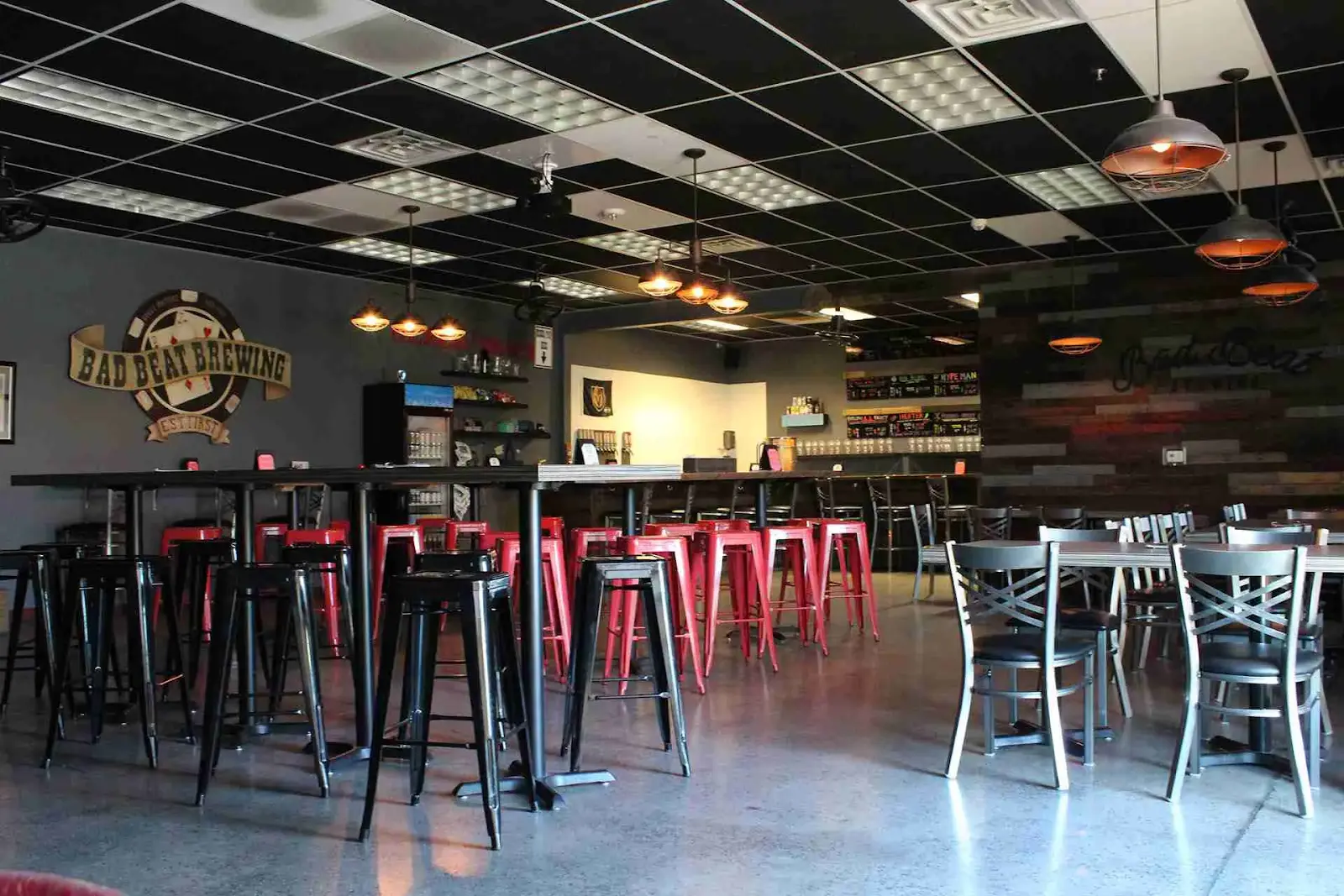 Embrace the Wild at Big Horn Wild West Tours
For those looking to explore the stunning landscapes surrounding Henderson, Big Horn Wild West Tours offer an unforgettable adventure. These tours guide visitors through the iconic sights of the American West, promising an experience steeped in natural beauty and historical richness. Whether it's exploring the rugged terrains of the Grand Canyon or wandering through the red sandstone formations of the Valley of Fire, each tour is a journey through the breathtaking scenery and vibrant history of the region.
Big Horn Wild West Tours pride themselves on offering personalized and immersive experiences. Knowledgeable guides share intriguing tales and facts about the areas visited, enriching the journey with historical and cultural insights. The tours are not only visually stimulating but also provide opportunities for learning about the unique geology, flora, fauna, and ancient civilizations of the region.
Savor the Vibrancy at Borracha Mexican Cantina
For those with a penchant for flavorful and authentic Mexican cuisine, Borracha Mexican Cantina in Henderson is a culinary hotspot. This vibrant eatery is famed for its delicious and diverse menu, featuring a mix of traditional and contemporary Mexican dishes. From succulent tacos to hearty burritos, each dish is a festival of flavors, prepared using fresh and high-quality ingredients.
Borracha Mexican Cantina's ambiance is as lively and colorful as its cuisine, with festive décor and a lively atmosphere, reflecting the rich and joyful spirit of Mexican culture. Guests can indulge in a variety of Mexican beverages, including handcrafted cocktails, tequilas, and beers, each complementing the spicy and savory flavors of the dishes.
The cantina frequently hosts events and celebrations, adding to the overall festive vibe of the place. Whether you're celebrating with friends, enjoying a family dinner, or simply craving some Mexican goodness, Borracha Mexican Cantina promises a flavorful and fun-filled dining experience.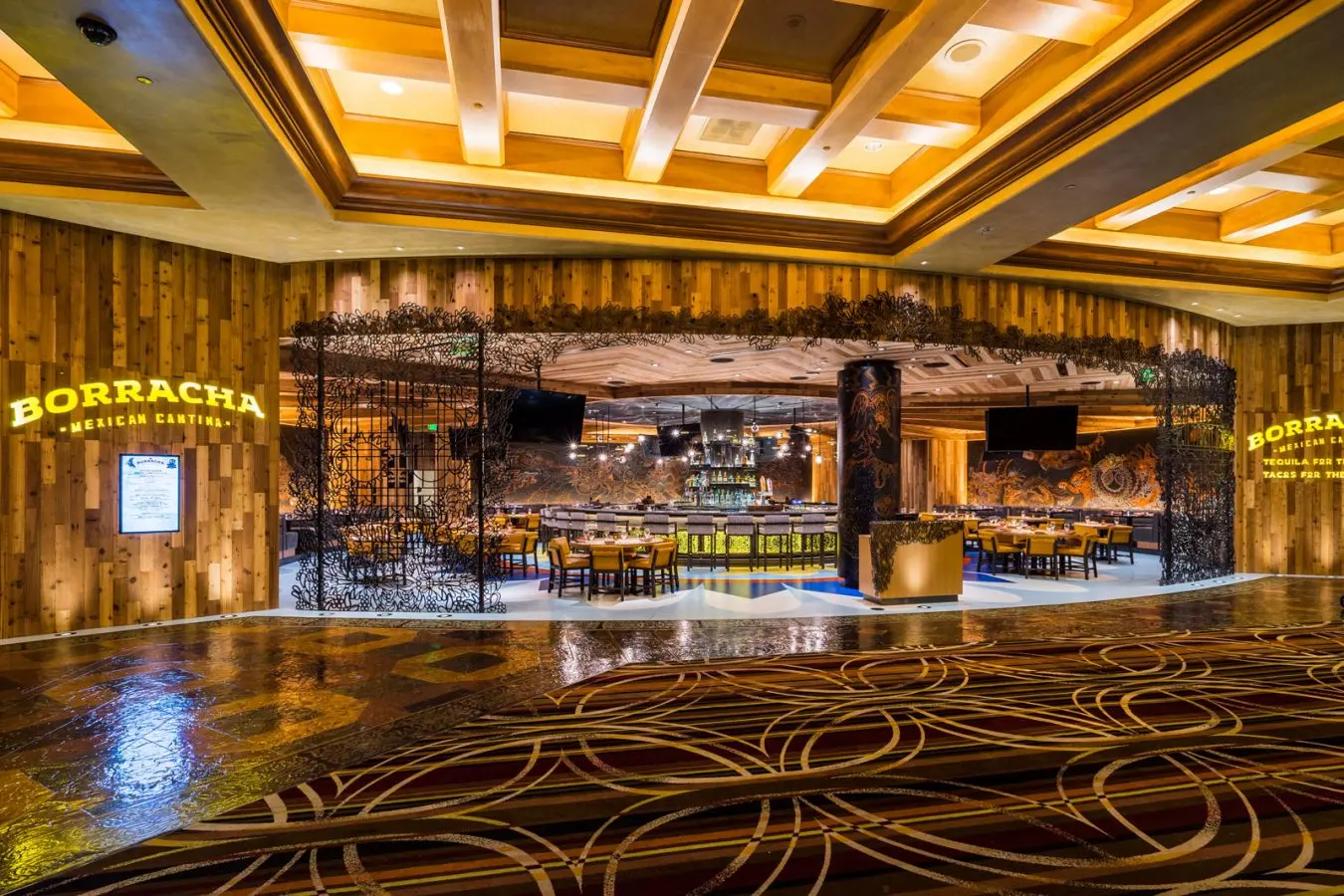 Splash Away at Cowabunga Bay Water Park
Cowabunga Bay Water Park in Henderson is the ultimate summer escape for families and thrill-seekers alike. With its exciting array of water slides, wave pools, and lazy rivers, it offers a refreshing respite from the Nevada heat. The park is designed to evoke the surf and beach vibes of the '60s, and it brings together a variety of attractions suited for all age groups.
Visitors can feel the rush on daring slides like the Wild Surf and Zuma ZOOMa or enjoy more relaxed experiences in the Boardwalk Bay and Cowabunga River. The park is especially attentive to the safety and enjoyment of younger guests, offering several kid-friendly zones like the Cowabunga Kids Cove, filled with smaller slides and splash pads.
Cowabunga Bay also houses a range of food and beverage options, allowing guests to refuel with delicious treats between the splashes. Special events, live entertainment, and seasonal celebrations are also part of the park's offerings, adding to the vibrant and enjoyable atmosphere.
Discover Entertainment at The District at Green Valley Ranch
The District at Green Valley Ranch is a dynamic and diverse entertainment hub in Henderson, blending shopping, dining, and entertainment in a lively, open-air environment. It's a place where locals and tourists mingle to explore a wide array of retail outlets, restaurants, cafes, and recreational activities.
The District offers a range of high-end and boutique shopping options, allowing visitors to browse through the latest fashion trends, accessories, and lifestyle products. Those seeking culinary delights can explore a plethora of eateries, each serving a variety of cuisines, from gourmet to casual fare, ensuring that every palate finds its match.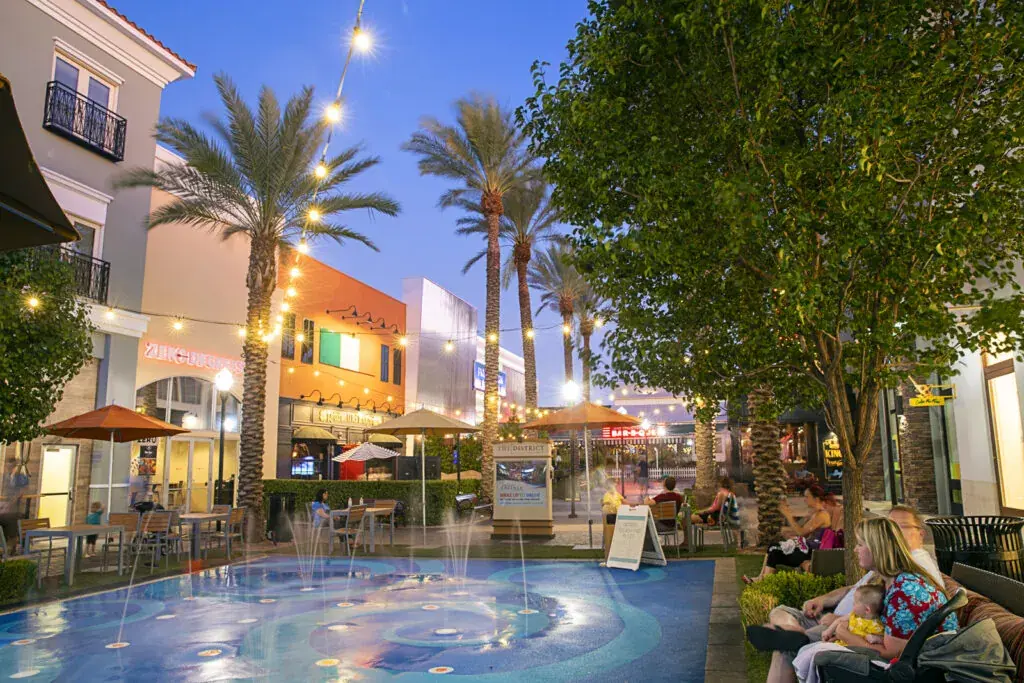 Soar the Skies with Sky Combat Ace
For those with an adventurous spirit and a longing to experience the skies like never before, Sky Combat Ace in Henderson provides the thrilling opportunity to pilot a jet. It invites guests to experience the exhilaration of aerial maneuvers and high-speed flight, all under the guidance of experienced fighter pilots.
Participants can choose from a variety of experiences, ranging from serene aerial tours to adrenaline-pumping dogfights, all customizable to individual comfort levels. Those seeking a taste of extreme aerobatics can experience loops, spins, and rolls, feeling the powerful G-forces while soaring through the skies.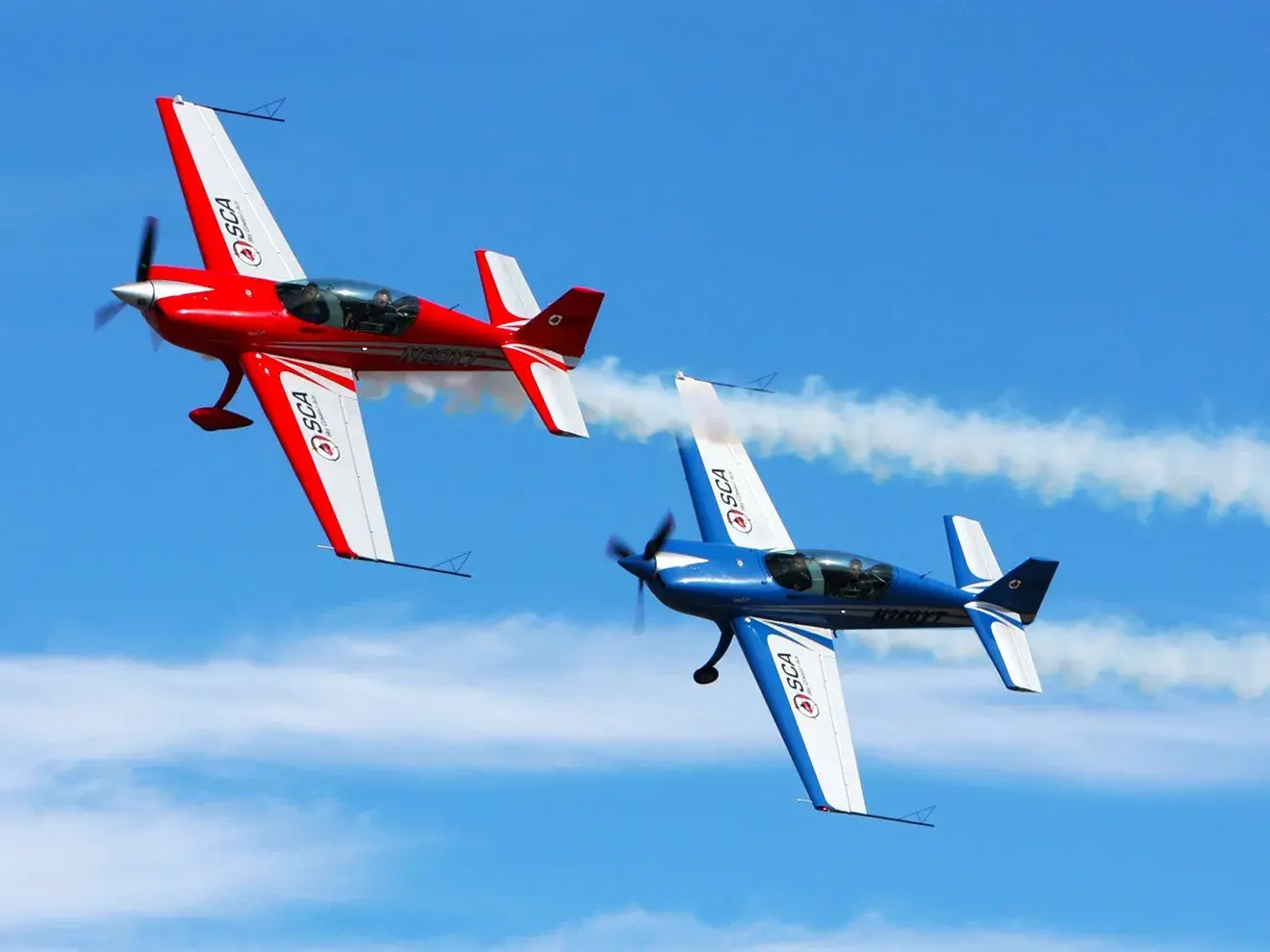 Indulge in Culinary Excellence at Todd's Unique Dining
Todd's Unique Dining in Henderson is a sanctuary for food lovers seeking a distinctive and refined culinary experience. Renowned for its innovative and sophisticated cuisine, this establishment offers a menu that is a harmonious blend of flavors, textures, and presentation, crafted by the acclaimed Chef Todd Clore.
Guests are treated to a diverse array of dishes, each reflecting a fusion of global culinary influences and created using the freshest, high-quality ingredients. The menu changes seasonally, ensuring that patrons always have the opportunity to explore new and exciting flavors. The intimate and elegant ambiance of the restaurant, complemented by attentive service, enhances the overall dining experience, making it a memorable one.
Explore Flora at Ethel M Botanical Cactus Garden
The Ethel M Botanical Cactus Garden, located in Henderson, is a verdant oasis that houses one of the world's most extensive collections of cacti and desert plants. Spanning over four acres, this garden is home to more than 300 species of plants, and it allows visitors to immerse themselves in the distinctive and intriguing world of desert flora.
The meticulously curated garden showcases a diverse array of cacti, succulents, and other desert-adapted plants, each with its unique characteristics, adaptations, and blooms. It's a serene space where guests can wander through the winding paths, discover the various plant species, and learn about their ecological significance and survival strategies in arid environments.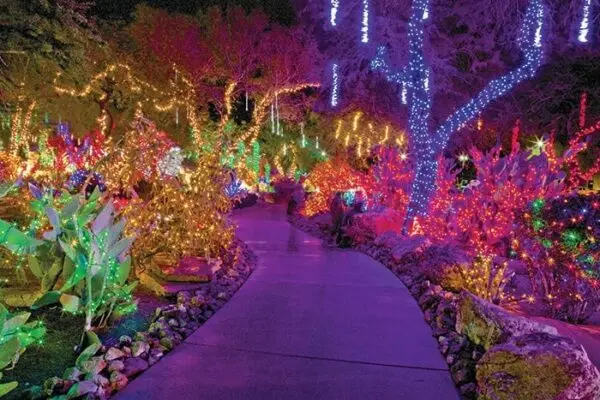 Experience Excitement at Jokers Wild Casino
Jokers Wild Casino in Henderson is a lively and entertaining destination for those looking to try their luck and experience the thrill of gaming. This casino offers a wide range of gaming options, including slot machines, table games, and sports betting, catering to both seasoned gamblers and newcomers.
The casino is known for its friendly atmosphere, attentive staff, and competitive gaming offerings, creating an environment where guests can enjoy the excitement of gaming with ease and comfort. Whether it's trying your hand at Blackjack, spinning the roulette wheel, or enjoying the vibrant slot machines, Jokers Wild Casino promises an experience filled with suspense and entertainment.
Beyond gaming, the casino also features dining options where guests can savor a variety of dishes and refreshments. Regular promotions, events, and entertainment add to the casino's vibrant atmosphere and provide additional avenues for enjoyment and potential rewards.
Discover the Outdoors at Whitney Mesa Park Recreation Area
Whitney Mesa Park Recreation Area is a natural gem located in Henderson, providing an inviting setting for outdoor enthusiasts and families to explore and enjoy. It offers a unique blend of scenic trails, diverse ecosystems, and recreational facilities, making it a versatile destination for various interests and activities.
Visitors can explore a network of trails that wind through the mesa's distinctive geological formations, offering panoramic views of the surrounding landscapes. The area is rich in flora and fauna, and the trails cater to different fitness levels, allowing everyone from casual walkers to avid hikers to enjoy the beauty of the mesa.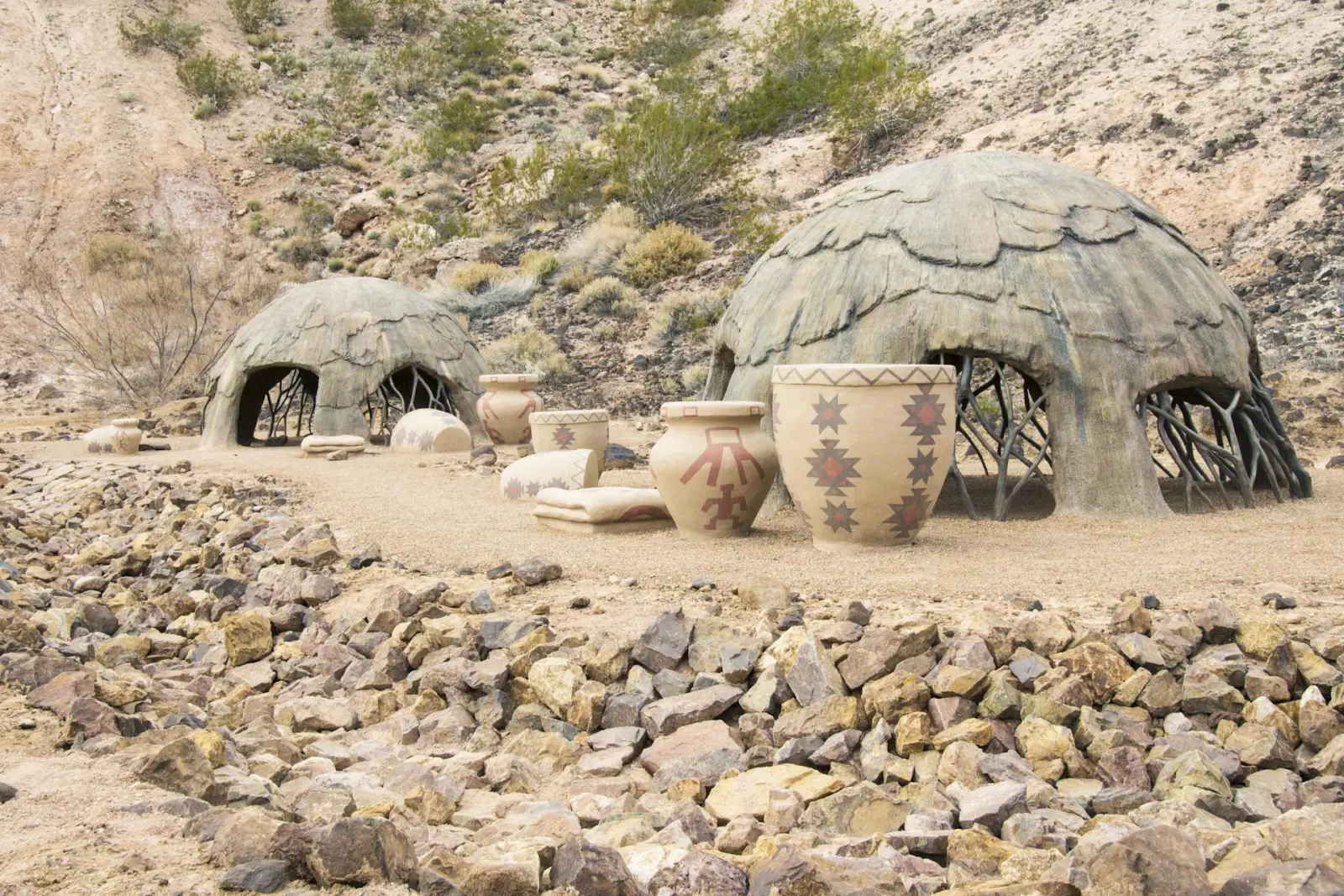 Cultivate Knowledge at Acacia Demonstration Gardens
Acacia Demonstration Gardens in Henderson is a living classroom where visitors can delve into the fascinating world of horticulture and sustainable landscaping. This unique space is designed to educate the community about water-efficient landscaping and plant species well-suited to the arid Nevada climate.
The gardens showcase a variety of themed areas, each displaying different landscaping techniques, plant groupings, and water conservation methods. Visitors can wander through the gardens, discovering diverse plant species, learning about water-wise irrigation systems, and gathering inspiration for their own sustainable gardening projects.
Interactive displays and informative signage enrich the visitor experience, providing insights into the ecological and water-saving aspects of each garden section. Regular workshops and events further the garden's educational mission, covering topics like plant care, water conservation, and sustainable gardening practices.
Experience Henderson from Above with Maverick Helicopters
Seeing Henderson and its surrounding beauty from the air offers a completely unique and awe-inspiring perspective, and Maverick Helicopters provides the ideal way to experience this. They offer exclusive helicopter tours that give guests the opportunity to see the city, the desert landscapes, and iconic landmarks from a breathtaking vantage point.
Maverick Helicopters is renowned for its high safety standards, experienced pilots, and state-of-the-art helicopters, ensuring that guests have a smooth and memorable aerial journey. The flights are accompanied by knowledgeable pilots who share intriguing facts and anecdotes about the landmarks below, enhancing the overall experience.
Bowl a Perfect Game at Sunset Station Strike Zone
Sunset Station Strike Zone in Henderson is the largest bowling center in Las Vegas, offering endless entertainment and friendly competition for families, friends, and bowling enthusiasts. With 72 lanes, it accommodates both casual bowlers and league players, ensuring an exciting experience for everyone.
Beyond bowling, Sunset Station Strike Zone provides a variety of entertainment options, including billiards and an arcade, making it a comprehensive recreation center. The venue also houses a snack bar and a lounge, where guests can enjoy delicious food and refreshing beverages between games.
The Strike Zone is more than just a bowling alley; it is a community hub where people of all ages come together to enjoy, compete, and relax. Regular events, tournaments, and promotions keep the atmosphere lively, and the friendly staff and well-maintained facilities ensure every visit is enjoyable.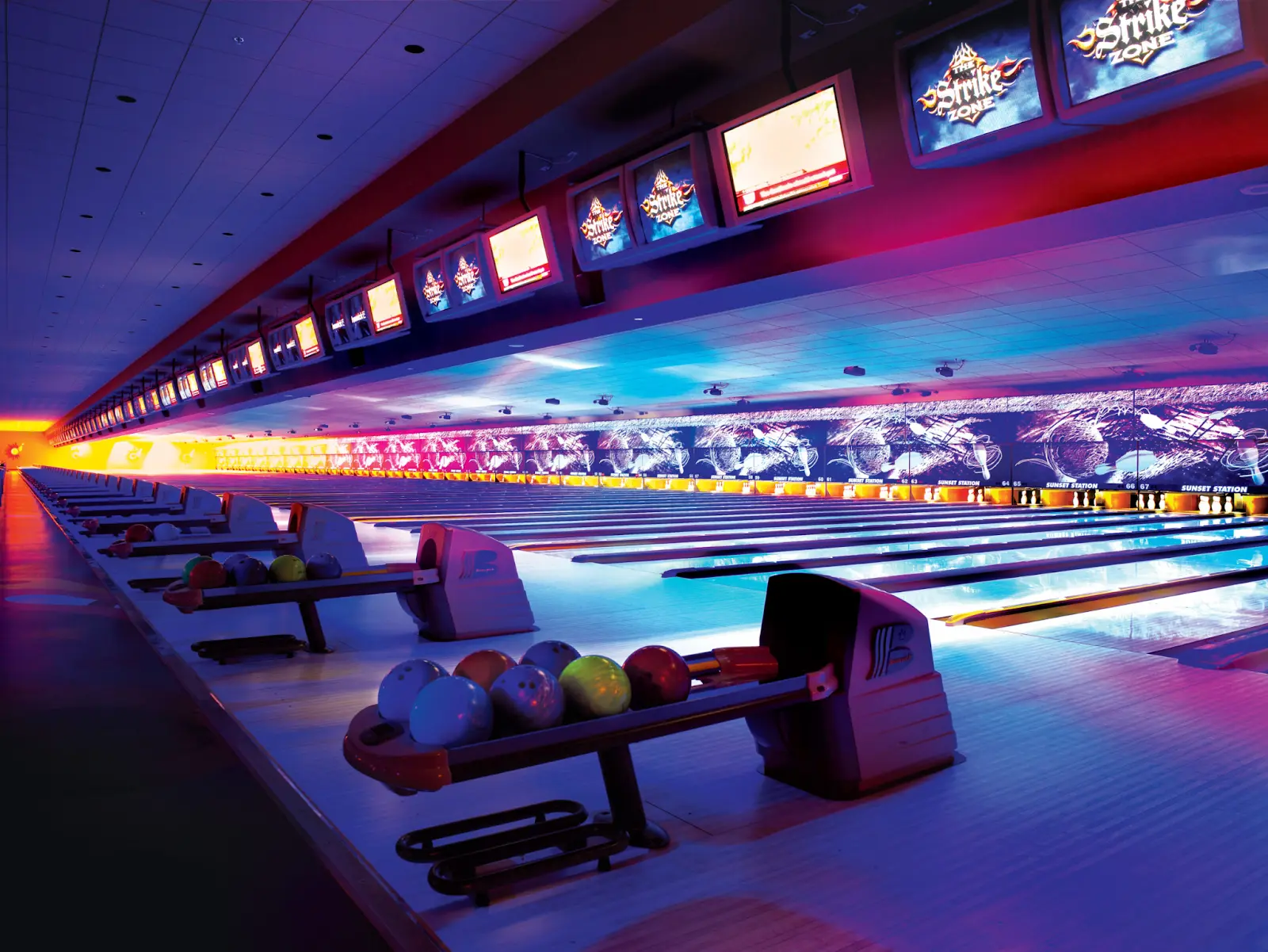 Laugh Out Loud at Bonkerz Comedy Club
Bonkerz Comedy Club in Henderson is a renowned entertainment venue, known for its infectious laughter and high-caliber comedic performances. It serves as a lively escape where visitors can unwind and enjoy a diverse lineup of comedy acts ranging from up-and-coming talents to seasoned professionals.
The intimate setting of Bonkerz Comedy Club ensures every audience member gets a front-row experience, allowing the laughter and energy to permeate throughout the room. The club prides itself on presenting a varied roster of comedians, ensuring a fresh and unique experience every time.
In addition to the top-notch entertainment, guests can enjoy a selection of drinks and snacks available at the venue, adding to the overall enjoyable atmosphere. For those looking to lighten their spirits, share laughter, and create joyful memories, Bonkerz Comedy Club in Henderson is the go-to destination.

Experience Rejuvenation at The Salt Room
The Salt Room in Henderson offers a unique and therapeutic experience known as salt therapy or halotherapy, a holistic treatment renowned for its health benefits. This tranquil wellness center creates a serene and salt-infused environment, allowing guests to relax and absorb the therapeutic properties of salt.
Visitors to The Salt Room can unwind in the beautifully designed salt rooms, breathing in the salt-infused air, which is known to alleviate respiratory issues, improve skin conditions, and boost overall well-being. Each session in The Salt Room is a journey of relaxation and healing, accompanied by soothing music and soft lighting, enhancing the overall tranquil ambiance.
The Salt Room not only offers respiratory relief and skin improvements but also provides a peaceful retreat from daily stresses, promoting relaxation and mental well-being. It's a sanctuary for those seeking holistic wellness and rejuvenation in a calming and supportive environment.
Indulge in Shopping at Galleria at Sunset
Galleria at Sunset, located in Henderson, is a shopper's paradise and a prime destination for those looking to indulge in some retail therapy. This sprawling shopping center houses a wide array of stores, catering to a diverse range of tastes and budgets, from high-end brands to popular retail chains.
Beyond shopping, Galleria at Sunset offers a variety of dining options, whether you're in the mood for a quick snack or a sit-down meal. With its eclectic mix of eateries, guests can savor cuisines from around the world, complementing their shopping spree with delightful culinary experiences.
The mall also hosts numerous events throughout the year, ranging from fashion shows to festive celebrations, adding to the vibrant atmosphere of the place. With its extensive selection of stores, restaurants, and entertainment options, Galleria at Sunset is a one-stop destination for shopping, dining, and enjoyment in Henderson.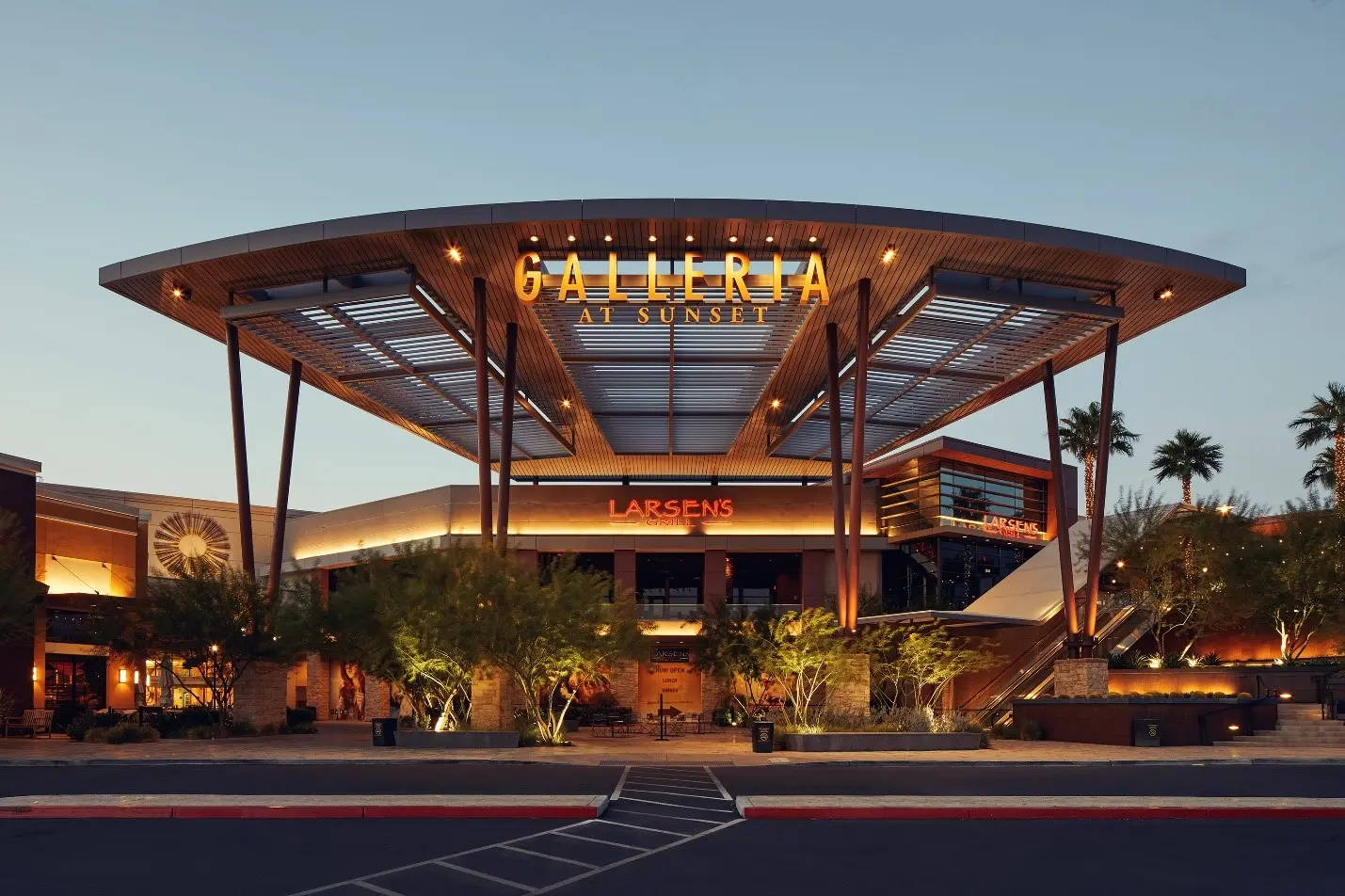 Marvel at the Majestic Hoover Dam
A visit to the nearby Hoover Dam is a must for anyone staying in Henderson. This colossal dam, constructed in the 1930s, stands as a testament to human ingenuity and engineering prowess. It not only serves as a major source of power but also offers breathtaking views of the Colorado River and Lake Mead.
Visitors can take guided tours to learn about the history, construction, and functionality of the dam, gaining insights into this monumental structure. The tours offer access to various parts of the dam, including the power plant and the observation deck, where guests can soak in the panoramic vistas of the surrounding landscapes.
Conclusion
Henderson, with its rich array of attractions and activities, emerges as a versatile destination, promising something for everyone. Whether it's the laughter-filled rooms of Bonkerz Comedy Club, the serene healing ambience of The Salt Room, the retail richness of Galleria at Sunset, or the monumental grandeur of the Hoover Dam, each attraction contributes to the city's vibrant tapestry of experiences. Henderson encapsulates the essence of variety and vitality, providing a captivating blend of leisure, adventure, learning, and relaxation. Whether you are a resident or a visitor, the city invites you to delve into its diverse offerings and create memories that will last a lifetime.