29 Best Things to Do in Geneva, NY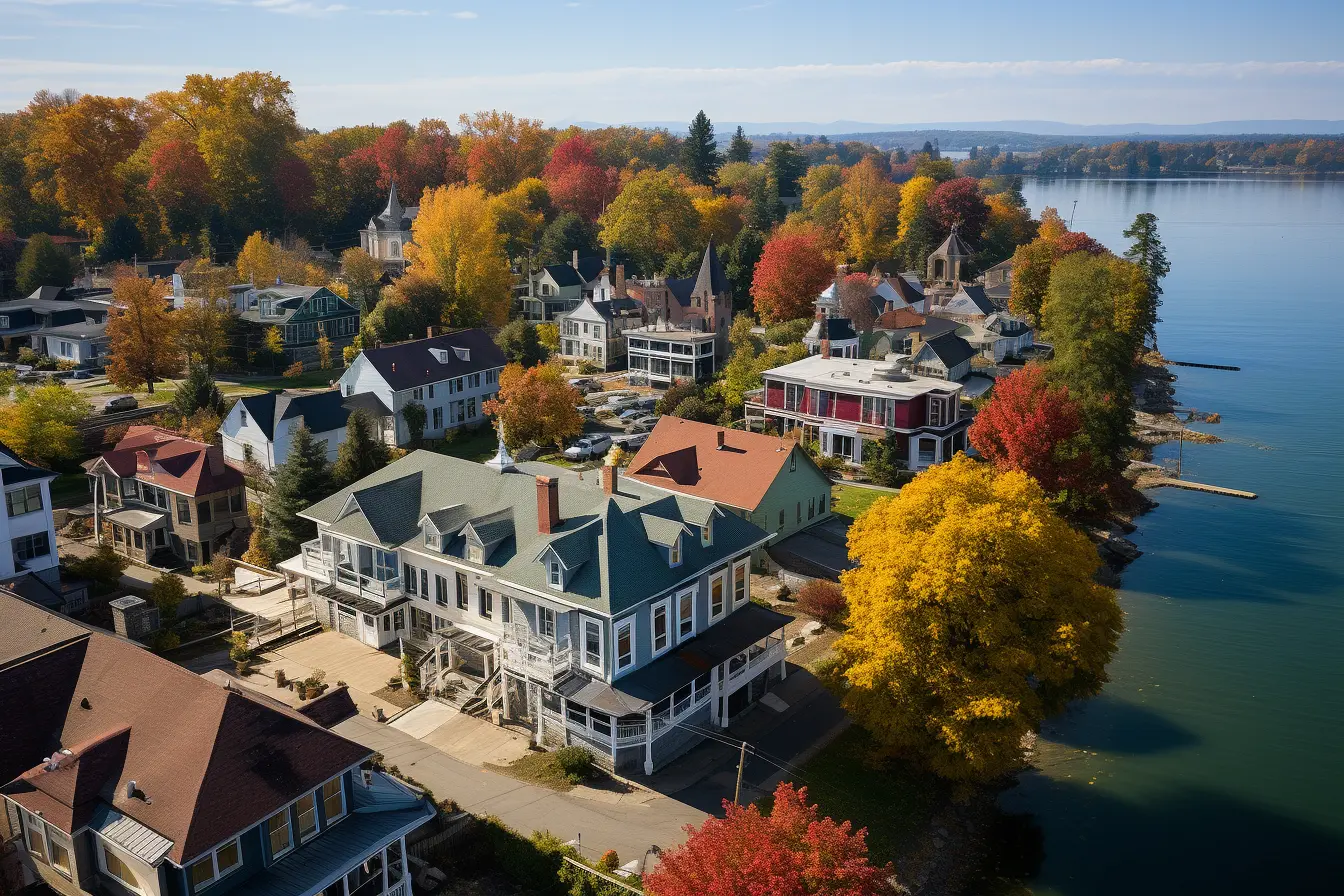 Best Things to Do in Geneva, NY
Nestled in the heart of the Finger Lakes region, Geneva, NY, stands as a testament to natural beauty, rich history, and the unmistakable charm of small-town America. Overlooking the vast expanse of Seneca Lake, Geneva is not just a destination; it's an experience that weaves together picturesque landscapes, culinary delights, and the warmth of its community. Whether you're a lover of nature, a connoisseur of fine wines, or an aficionado of history, Geneva offers a myriad of adventures waiting to be explored.
Enjoy a Day Out at Seneca Lake State Park
Geneva, located in New York's Finger Lakes region, offers a myriad of activities for both locals and tourists. A standout among these attractions is Seneca Lake State Park, a haven for those seeking a day filled with nature, adventure, and relaxation. The park is situated at the northern tip of Seneca Lake, one of the largest of the Finger Lakes, providing spectacular views and plenty of waterfront activities.
Visitors to the park can indulge in a range of recreational options. With expansive picnic areas, it's an ideal location for families or groups to enjoy an outdoor meal while taking in the picturesque surroundings. Children can frolic in the playground areas or cool off in the park's swimming zones. For those who enjoy water activities, the park offers boat launches, fishing areas, and even a marina.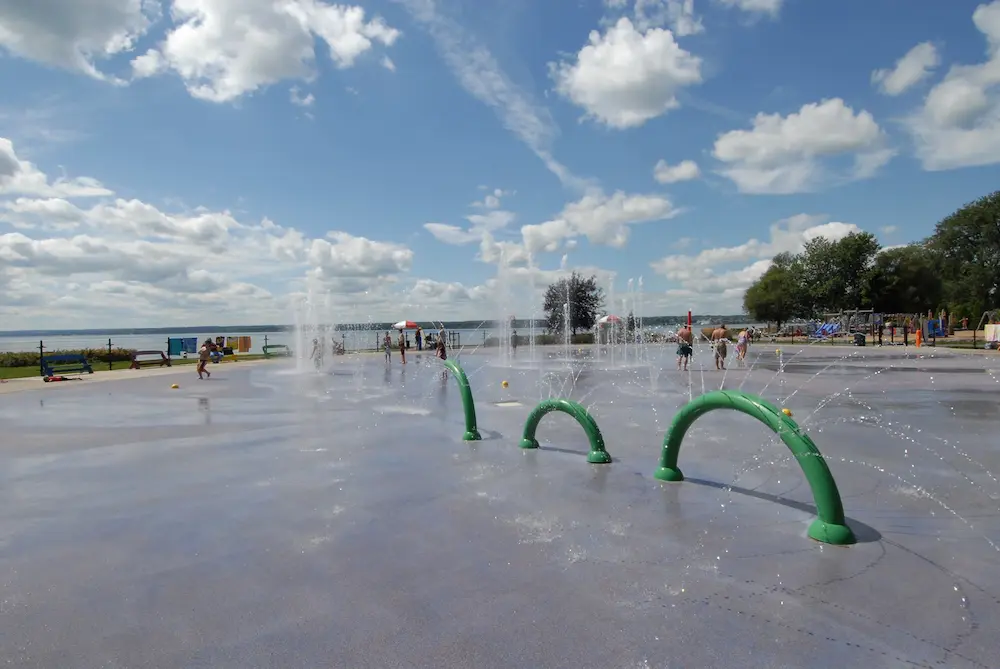 Additionally, the park boasts well-maintained hiking and biking trails that allow visitors to explore the natural beauty of the area. Birdwatchers and nature enthusiasts will find the park's varied ecosystems, from its lush woodlands to its rippling waters, teeming with local wildlife.
Moreover, with the recent addition of the Spray ground – a state-of-the-art water playground – kids and adults alike can enjoy more than 100 water jets that spray in all directions. Seneca Lake State Park is truly a destination that encapsulates the essence of the Finger Lakes region: serene, inviting, and brimming with activities for all ages.
Get a Taste of History at Rose Hill Mansion
Stepping into Rose Hill Mansion is like stepping back in time. Nestled atop a hill overlooking Seneca Lake, this beautiful Greek Revival mansion provides a glimpse into 19th-century life in upstate New York.
Built in 1839, Rose Hill Mansion was originally the home of Robert and Jane Rose, who established a thriving agricultural enterprise on the property. Today, the mansion stands as a testament to their legacy and offers visitors an immersive experience of the past.
Upon entering, one can't help but be amazed by the meticulous restoration of the interiors. Period-appropriate furniture, artwork, and artifacts adorn the rooms, offering a tangible connection to the past. Knowledgeable guides lead tours, providing insights into the lives of the Rose family, the servants, and the broader historical context of the era.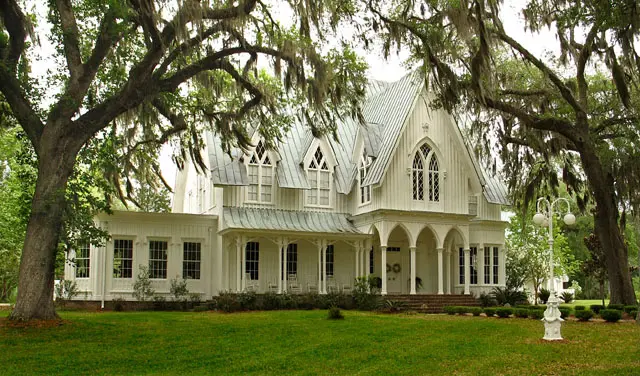 Beyond the opulent main house, the property extends to a farm manager's house, barns, and other outbuildings, highlighting the estate's agricultural roots. The mansion's gardens are yet another draw, offering a serene space filled with vibrant flowers, historic trees, and captivating views of the lake below.
For history buffs, architecture enthusiasts, or anyone with an appreciation for well-preserved historical sites, Rose Hill Mansion is a must-visit. The mansion not only serves as a link to Geneva's rich history but also stands as a reminder of the elegance, challenges, and intricacies of life in the 19th century.
Sip on Exquisite Wines at Ravines Wine Cellars
When in Geneva, NY, a visit to the Ravines Wine Cellars is an absolute must for wine connoisseurs and casual enthusiasts alike. Nestled between the sloping terrains of Keuka and Seneca Lakes, Ravines Wine Cellars presents a unique fusion of Old World wine traditions and the climatic charm of the Finger Lakes.
Upon arrival, visitors are greeted with a rustic yet modern ambiance, reflective of the winery's philosophy of harmonizing traditional wine-making techniques with innovative practices. The tasting room, with its open spaces and panoramic views of the vineyards, offers an inviting setting to savor their range of wines.
The winery takes pride in producing dry, European-styled wines, particularly known for their crisp and expressive Rieslings and elegant Pinot Noirs. Each glass embodies the rich terroir of the region, characterized by its deep lakes and glacier soils.
Beyond tastings, Ravines Wine Cellars often hosts events, workshops, and tours, enabling visitors to dive deeper into the world of viticulture and wine appreciation.
Check Out Three Brothers Wineries and Estates
Three Brothers Wineries and Estates offers a wine tasting experience unlike any other in Geneva. Situated along the northeastern shores of Seneca Lake, the estate presents a unique journey through three wineries and a brewery, each with its own distinctive character and ambiance.
The journey usually begins at the Estate Winery, known for its premium quality wines that reflect the rich heritage of the Finger Lakes wine country. As you move along, Passion Feet Wine Barn offers a more relaxed and fun-filled atmosphere, making it perfect for those who appreciate playful wine names and unique blends.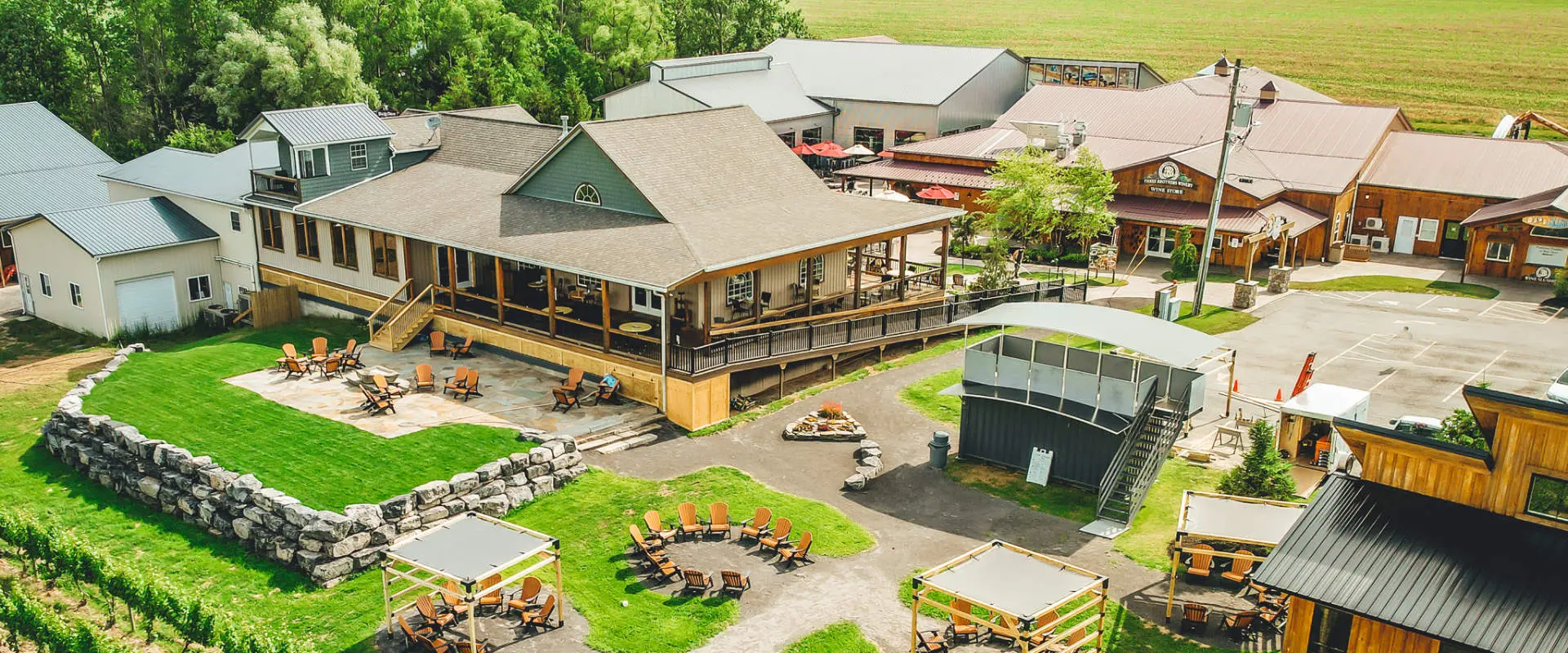 For visitors seeking something edgier, the Bagg Dare Wine Company provides a pirate-themed adventure, replete with wines that boast audacious flavors and intriguing backstories. And if you thought the journey ends with wines, think again! The estate also houses War Horse Brewery, where beer enthusiasts can sip on a diverse range of craft beers.
Beyond beverages, Three Brothers also offers stunning lake views, delicious food pairings, and themed events throughout the year. The estate's varied offerings, combined with its commitment to quality and innovation, make it a standout destination for those seeking a comprehensive tasting experience in Geneva.
Get Your Favorite Red Wine at Ventosa Vineyards
Ventosa Vineyards, perched gracefully on the northeastern shores of Seneca Lake in Geneva, NY, is a destination for red wine enthusiasts. This Mediterranean-inspired winery, with its sprawling estate, offers unparalleled views of Seneca Lake, making it a favorite spot for both wine tasting and mesmerizing sunsets.
Upon stepping into Ventosa, visitors immediately sense its dedication to authenticity. The vineyard specializes in old-world vinifera grape varieties, and their red wines, in particular, have garnered attention and accolades. From the robust Tocai Friulano to the rich and velvety Cabernet Franc, each bottle reflects the unique terroir of the region. Ventosa's commitment to cultivating high-quality wines is evident in their careful vineyard practices, ensuring that each vintage is better than the last.
The estate's Tasting Room offers an array of tasting options, curated to provide guests with an in-depth understanding of Ventosa's wine repertoire. To complement the wine-tasting experience, the winery's Café Toscana serves a selection of Mediterranean dishes that pair beautifully with their wines.
Visit Geneva's Best Wineries on a Winewagen Tour
For those eager to explore Geneva's illustrious wine scene without the fuss of planning individual visits, the Winewagen Tour offers an unparalleled experience. It's not just a wine tour; it's a journey aboard a vintage Volkswagen bus that adds a touch of nostalgia and whimsy to the wine-tasting adventure.
Winewagen curates tours that encompass a selection of Geneva's finest wineries, ensuring guests experience the breadth and depth of the region's vinicultural offerings. Each stop on the tour is a carefully chosen vineyard known for its unique wines, rich history, and captivating stories.
The intimate setting of the Volkswagen bus allows for a more personalized experience. Knowledgeable guides share tales of the region, its wineries, and the people behind the wines, ensuring guests leave with not just a palate enriched with flavors but also a mind enriched with stories.
The tour isn't just about wines; it's about experiencing them in the right context. Winewagen often includes food pairings, visits to vineyards during special events, or even sunset viewings, making the entire journey a holistic sensory delight.
Bask in Belhurst Castle's Old-World Romance
Nestled on the shores of Seneca Lake in Geneva, NY, the historic Belhurst Castle offers visitors a mesmerizing trip back in time, enveloped in luxury, elegance, and old-world romance. Constructed in the 1880s, this magnificent stone castle stands as a testament to Geneva's rich history and the opulence of bygone eras.
Upon entering Belhurst Castle, one is instantly transported to an era of grandeur. The castle's intricately carved woodwork, leaded glass windows, and lavish furnishings recreate the atmosphere of 19th-century sophistication. Each room tells a story, adorned with antiques and period-appropriate décor that evoke an ambiance of Victorian charm.
However, Belhurst isn't just about its historical allure. The castle is home to an award-winning winery, offering an exquisite selection of wines that capture the essence of the Finger Lakes region. Wine tasting at Belhurst offers a unique experience, allowing guests to savor rich flavors while soaking in the panoramic views of Seneca Lake.

For those seeking an extended stay, Belhurst Castle boasts luxurious accommodations, each room uniquely designed to provide guests with a blend of modern amenities and historical elegance. The castle's restaurant is yet another gem, serving gourmet dishes that perfectly complement the estate's wine selections.
Explore Geneva's Most Popular Streets
Geneva, a picturesque city in New York's Finger Lakes region, boasts a myriad of attractions. And while its wineries and lakeside views are renowned, its streets have stories of their own, brimming with history, culture, and local charm.
A stroll down South Main Street is akin to a journey through time. Lined with beautifully restored 19th and early 20th-century buildings, this street captures Geneva's rich architectural heritage. Boutiques, coffee shops, and local eateries dot the landscape, each offering a unique flavor of Geneva's vibrant community.
Exchange Street is another must-visit. Known for its eclectic mix of shops, galleries, and restaurants, this street epitomizes the city's blend of tradition and modernity. From artisanal bakeries to contemporary art galleries, Exchange Street offers something for every traveler.
Linden Street, often referred to as Geneva's 'restaurant row,' is a haven for food lovers. This pedestrian-friendly street boasts a selection of restaurants, pubs, and cafes, each showcasing a different culinary genre. Whether you're in the mood for gourmet dining or a casual bite, Linden Street promises a delightful gastronomic experience.
Enjoy a Cultural Evening at the Smith Opera House
One of Geneva's most iconic landmarks, the Smith Opera House, stands as a beacon of the city's rich cultural and artistic legacy. Located in the heart of downtown Geneva, this historic venue has been a centerpiece of the community since its inception in 1894. Its exquisite Beaux-Arts architecture, combined with the opulent interiors reminiscent of European opera houses, offers visitors an experience steeped in old-world charm and elegance.
The Smith isn't just about its majestic appearance; it's a hub for a diverse array of cultural performances. From live theater and classical concerts to contemporary music gigs and dance recitals, the opera house boasts a calendar brimming with events year-round. The venue has hosted both local talents and internationally acclaimed artists, showcasing the best of the arts from the Finger Lakes region and beyond.
Beyond the performances, the Smith Opera House also conducts guided tours, allowing visitors to delve into its rich history, architectural nuances, and stories that have shaped this illustrious venue over the decades. An evening at the Smith, whether spent watching a riveting performance or simply basking in its historic aura, promises a cultural feast that resonates with the soul.
Shop for Locally Crafted Goods and Souvenirs
Geneva, with its rich artisanal tradition, offers a shopping experience that goes beyond the usual commercial fare. The city's streets and marketplaces are lined with boutiques, stalls, and shops that showcase the best of locally crafted goods and souvenirs.
For those with a penchant for handmade crafts, a visit to the local artisans' workshops is a must. Here, one can find everything from hand-blown glass ornaments and pottery to intricately woven textiles and hand-carved wooden artifacts. Each piece, infused with the craftsmanship and passion of its creator, tells a story of Geneva's rich artistic heritage.
Gourmet enthusiasts will delight in the city's offering of local delicacies. From artisanal cheeses and handcrafted chocolates to locally brewed wines and spirits, Geneva's culinary souvenirs promise a taste of the region's best flavors. The local farmers' markets, often bustling with activity, offer a plethora of fresh produce, homemade jams, syrups, and more, ensuring visitors take back a slice of Geneva's bounteous nature.
And for those seeking unique memorabilia, numerous boutiques offer a range of souvenirs – be it postcards depicting Geneva's scenic landscapes, custom jewelry, or even locally-made skincare products.
Satisfy Your Ice Cream Cravings at Geneva Gelato and Mr. Twistee's
In Geneva, NY, when the sun shines a little brighter and the days get warmer, there's no better way to cool off than with a delightful serving of ice cream or gelato. Two spots stand out for their creamy offerings: Geneva Gelato and Mr. Twistee's.
Geneva Gelato is a slice of Italy right in the heart of Geneva. This artisanal gelato shop takes pride in its authentic Italian flavors and creamy textures. Using only the finest ingredients, each batch is handcrafted to ensure a perfect balance of sweetness and flavor. From classic vanilla and chocolate to more adventurous flavors like tiramisu or raspberry cheesecake, there's a flavor to tantalize every palate. The inviting ambiance, coupled with the rich taste of their gelato, ensures a little European escape with each visit.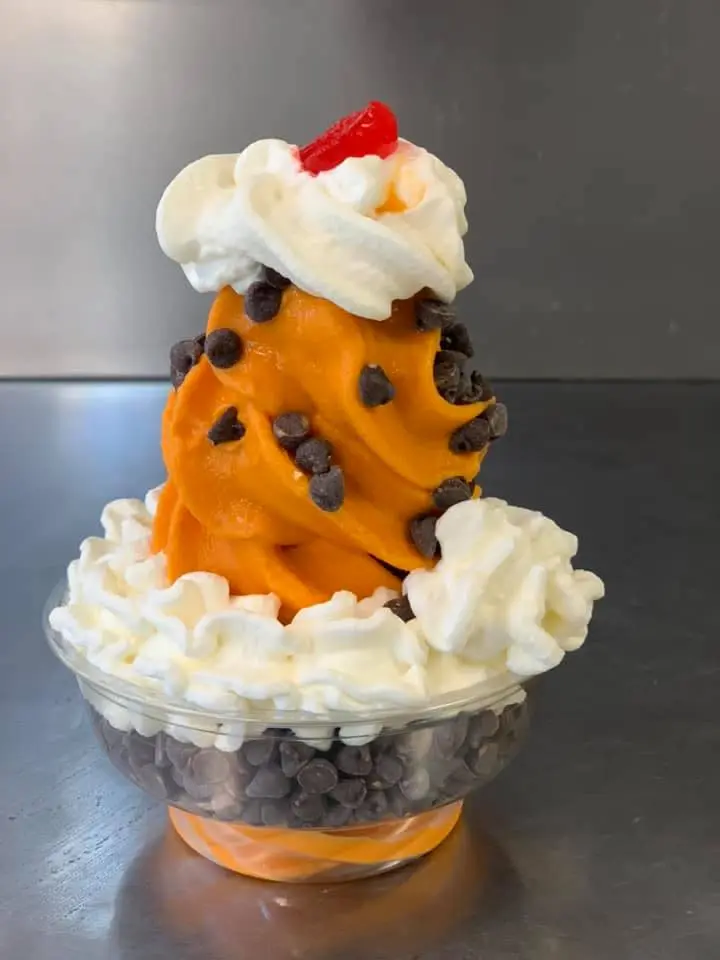 On the other hand, Mr. Twistee's offers a nostalgic trip down memory lane. This iconic ice cream spot has been a favorite among locals for years. With its wide variety of soft-serve flavors, delicious sundaes, and refreshing milkshakes, Mr. Twistee's has something for everyone. The vibrant, retro setup, complete with outdoor seating and playful music, makes it a perfect spot for families, friends, and anyone looking to indulge in classic American ice cream traditions.
Make a Reservation at Halsey's Restaurant
Nestled in the heart of Geneva's vibrant downtown, Halsey's Restaurant is a culinary gem that promises an unforgettable dining experience. With its sophisticated ambiance, contemporary design, and a menu that celebrates both local ingredients and global flavors, Halsey's stands as a testament to Geneva's evolving dining scene.
The restaurant's menu is a curated blend of traditional and innovative dishes. Drawing inspiration from Mediterranean and American cuisines, each dish is a symphony of flavors, expertly plated to delight both the eye and the palate. Whether it's a wood-fired pizza, a perfectly grilled steak, or a delicate seafood entrée, Halsey's ensures that every meal is memorable.
Complementing the food is an extensive wine list that features selections from the Finger Lakes region and beyond. The knowledgeable staff is always on hand to recommend pairings that enhance the dining experience.
What truly sets Halsey's apart is its ambiance. The cozy, brick-lined interiors, complemented by contemporary décor and soft lighting, create a warm and welcoming environment. The restaurant also features an open kitchen, allowing diners to witness the culinary magic as it unfolds.
Have a Satisfying Meal at F.L.X. Table
F.L.X. Table in Geneva isn't just another restaurant; it's a culinary experience that is both intimate and memorable. Located in the heart of the Finger Lakes region, known for its rich agricultural heritage, F.L.X. Table is a testament to the beauty of farm-to-table dining.
This unique dining spot embraces the concept of communal eating, with a singular long table where strangers come together and leave as friends, united by their shared love for gourmet food. Each meal is a curated journey of the senses, with a menu that changes frequently based on seasonal availability and the chef's inspirations. The dishes, while rooted in local ingredients, are inspired by global flavors, resulting in a delightful fusion that excites the palate.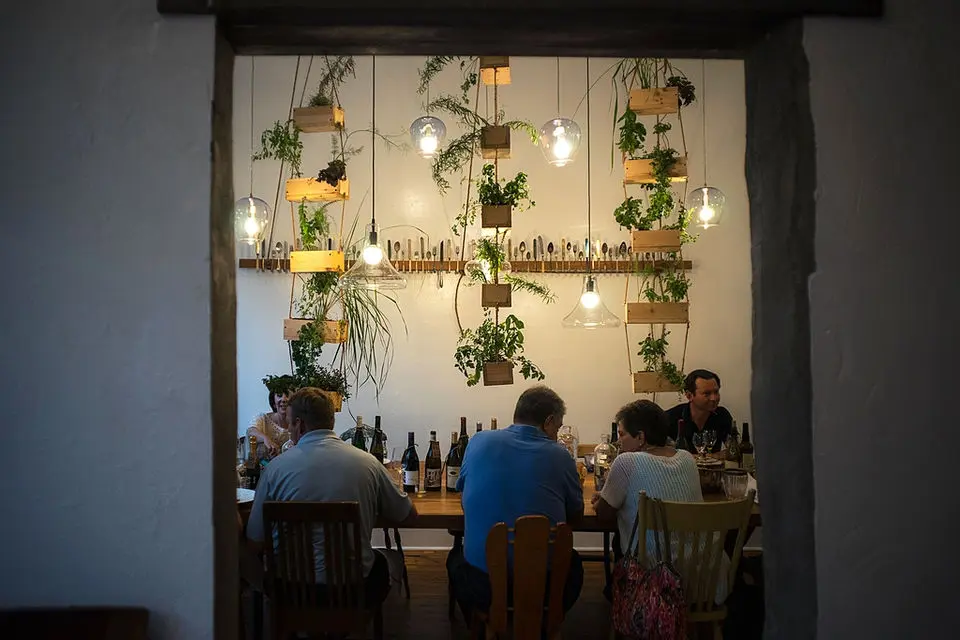 One of the standout features of F.L.X. Table is its open kitchen concept. Diners can watch as the chefs meticulously prepare each dish, turning fresh ingredients into edible art. The atmosphere is both relaxed and intimate, making the dining experience feel like a private dinner party with friends.
Experience Dining in a Tavern at Beef & Brew
In Geneva's diverse dining landscape, Beef & Brew stands out with its nostalgic tavern charm and a hearty menu that promises comfort and satisfaction. Housed in a historic building, the establishment combines the best of old-world ambiance with contemporary dining sensibilities.
As the name suggests, Beef & Brew specializes in two things: expertly cooked meats and a diverse selection of brews. The menu boasts a variety of steak cuts, each grilled to perfection and paired with sides that complement the rich flavors of the meat. From succulent rib eyes to tender filets, beef enthusiasts will find themselves spoilt for choice.
But it's not just about beef. The restaurant also offers an array of dishes, from seafood entrees to hearty sandwiches, ensuring there's something for everyone. The true star, however, is their extensive beer list. With a selection that includes local craft beers, international favorites, and seasonal specials, beer aficionados will find Beef & Brew to be a haven.
The interiors, with their wood-paneled walls, dim lighting, and vintage memorabilia, evoke a sense of nostalgia. The cozy atmosphere is perfect for a relaxed meal, a casual date night, or a gathering with friends.
Grab a Drink at the Annual Finger Lakes Brew Fest
When the calendar flips to that special time of year, beer enthusiasts and casual drinkers alike mark their calendars for the Annual Finger Lakes Brew Fest. This fest, set amidst the scenic backdrop of the Finger Lakes in Geneva, is a jubilant celebration of the region's rich brewing legacy and the burgeoning craft beer movement.
The Brew Fest is more than just an event; it's an experience. With a multitude of brewers from across the region and beyond showcasing their best brews, attendees have the chance to sample a wide array of beers, from hoppy IPAs to rich stouts and everything in between. Each brewer brings their unique flavor profiles and brewing techniques, resulting in a kaleidoscope of tastes and aromas.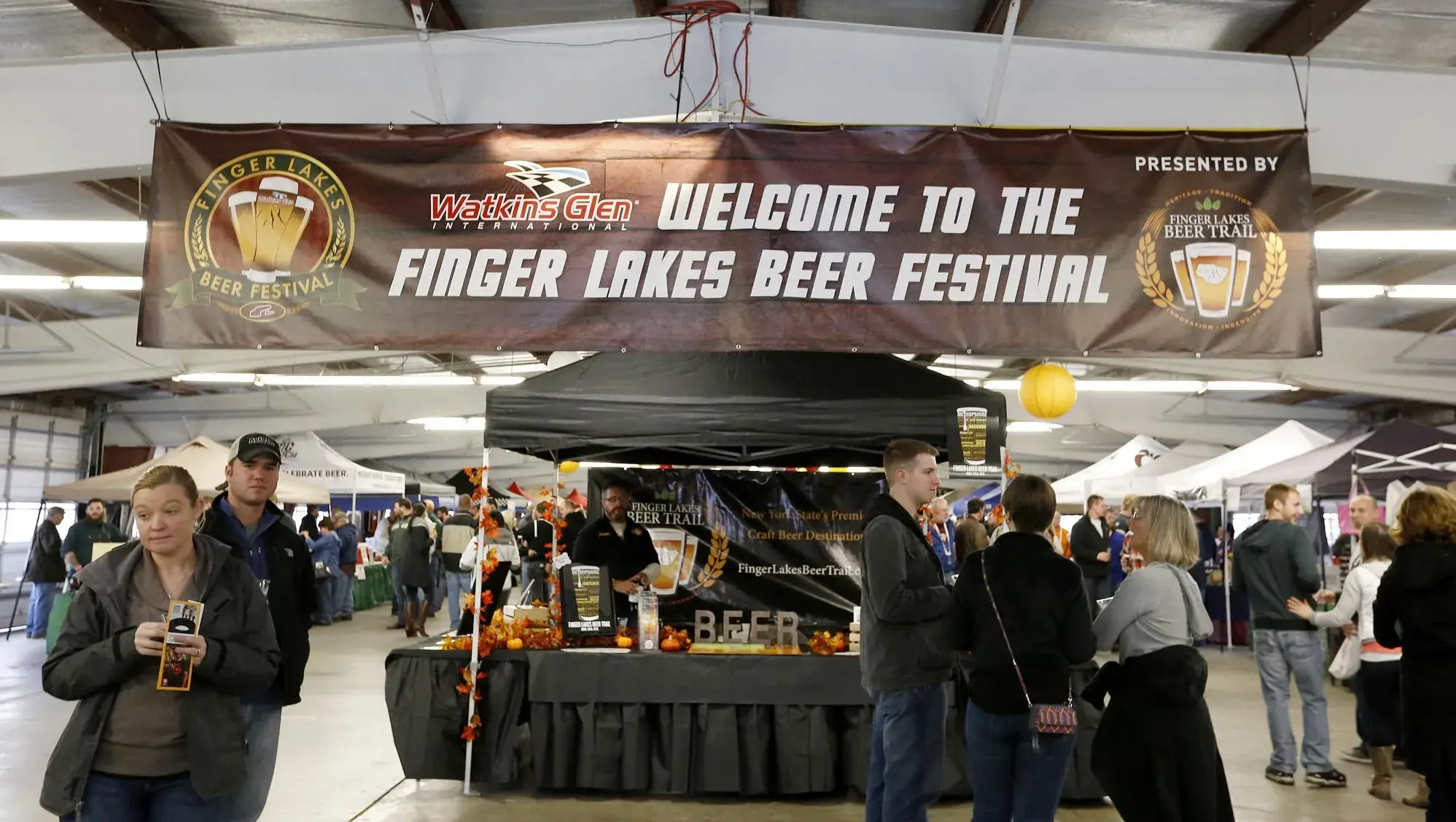 Beyond the beer, the festival offers a festive ambiance with live music performances, food stalls featuring local delicacies, and various interactive games and activities. It's a day of camaraderie, where strangers bond over shared beer preferences and friends raise a toast to good times.
Discover the City's Offbeat Attractions
While Geneva's lakes, wineries, and historical landmarks might take center stage, the city has a plethora of offbeat attractions waiting to be explored by the curious traveler.
Begin with the quirky Geneva Bicycle Center, which isn't just a place to rent or buy a bicycle. Here, amid the plethora of bike parts and accessories, you'll find a mini-museum dedicated to the history of cycling, with a collection of vintage bicycles and cycling memorabilia.
Next, venture to Left Bank, a unique space that merges art, commerce, and community. Housed in a repurposed bank building, Left Bank plays host to various art installations, pop-up shops, and community events. Its vault, once a place for safeguarding money, now serves as an intimate art gallery.
For those intrigued by the paranormal, a visit to the "Haunted" Belhurst Castle might be in order. While it's a luxurious resort by day, by night, tales of ghostly apparitions and unexplained occurrences have become part of the castle's rich lore.
Finally, for a dose of whimsy, track down the city's collection of hand-painted benches. Scattered throughout Geneva, these benches, painted by local artists, depict various scenes from the city's history and culture, providing both a resting spot and a visual treat.
Book a Stay at One of the City's Premier Resorts
Geneva, blessed with its scenic location by Seneca Lake and rich cultural heritage, is also home to several premier resorts that offer more than just a place to rest. They provide immersive experiences that cater to a variety of tastes, be it luxury, adventure, wellness, or gastronomy.
One of the city's crown jewels is the Belhurst Castle and Winery. As you approach the property, the majestic castle, overlooking the serene waters of Seneca Lake, is a sight to behold. Built in the 1880s, the castle's rich history blends seamlessly with modern amenities, ensuring guests experience both old-world charm and contemporary comfort. Beyond its luxurious rooms, the castle boasts a renowned winery, a spa, and gourmet dining options, making it a holistic retreat.
Another gem is Geneva on the Lake, an Italian Renaissance-style villa turned luxury resort. Set amid meticulously landscaped gardens with the lake as a backdrop, it epitomizes elegance and tranquility. The resort offers a plethora of recreational activities, from lakeside lounging and boating to wine tours and live music evenings.
Booking a stay at one of Geneva's premier resorts guarantees more than just accommodation; it's a ticket to an experiential journey, where the city's natural beauty, cultural richness, and the resort's bespoke offerings come together to create memories that last a lifetime.
Grab a Bite at Ports Cafe
Located just a short drive from the heart of Geneva, Ports Cafe has made its mark as one of the city's favorite dining destinations. With its warm, rustic interiors and a menu that celebrates the best of the Finger Lakes region's bounty, the cafe promises a dining experience that is both comforting and gourmet.
At the heart of Ports Cafe's culinary philosophy is a commitment to freshness and quality. The menu, which changes daily, is a testament to this ethos, showcasing dishes prepared using the freshest locally-sourced ingredients. From succulent seafood dishes to perfectly cooked steaks and inventive vegetarian options, there's something to tantalize every palate.
Complementing the food is a wine list that prominently features selections from the region's renowned wineries. The knowledgeable staff is always on hand to recommend pairings that elevate the dining experience.
But what truly sets Ports Cafe apart is its ambiance. The cozy setting, accentuated by wood-paneled walls, soft lighting, and an open kitchen where diners can see the chefs at work, creates an atmosphere of warmth and intimacy. Whether you're planning a romantic dinner, a family get-together, or a casual meal with friends, Ports Cafe promises a culinary journey that lingers in the memory long after the meal is over.
Have Dinner at Kindred Fare
Located in Geneva's vibrant dining scene, Kindred Fare stands out as a culinary beacon for those seeking a truly memorable dining experience. Embracing the spirit of communal dining, the restaurant embodies the belief that sharing a meal is one of life's greatest joys.
Step into Kindred Fare, and you're immediately welcomed by a contemporary yet rustic ambiance. The open kitchen design allows diners to witness the passion and artistry of the chefs as they craft each dish. The buzzing atmosphere, combined with thoughtful decor, strikes the right balance between casual and elegant.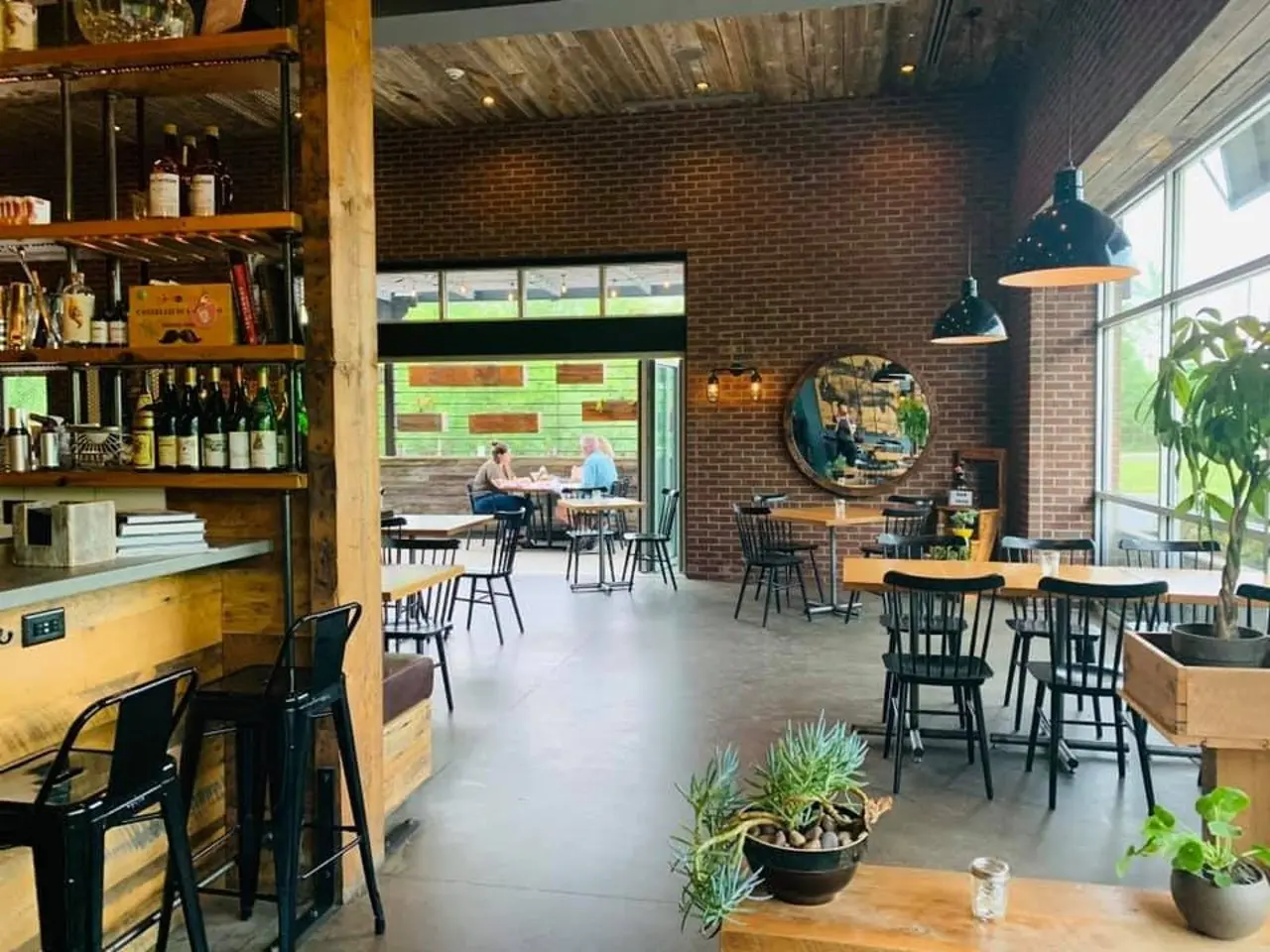 The heart and soul of Kindred Fare is its ever-evolving menu. Rooted in farm-to-table philosophy, every dish celebrates the season's freshest ingredients sourced from local farms and artisans. From the starters to the main courses and the desserts, each dish is a harmonious blend of flavors, textures, and presentation. Their shared plate options, combined with individual entrees, encourage a communal dining experience, allowing guests to sample a bit of everything.
Complementing the culinary offerings is a thoughtfully curated wine and cocktail list that adds the finishing touch to the gastronomic journey.
Try Out the Dishes at Parker's Grille
Parker's Grille, a staple in Geneva's dining landscape, is where classic American fare meets a touch of modern gastronomy. The restaurant, with its inviting atmosphere, has been a favorite haunt for locals and visitors alike, offering a consistent blend of delicious food and warm hospitality.
The interiors of Parker's Grille exude a casual charm. Wooden accents, ambient lighting, and sports memorabilia give it the relaxed vibe of a classic American sports bar, making it a great spot for a casual meal or watching the big game.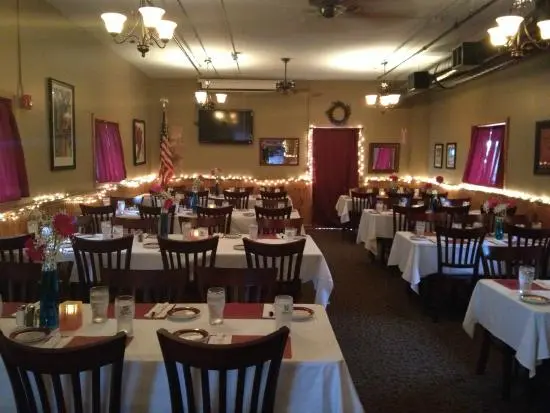 At the heart of the Grille is its extensive menu that caters to a wide range of tastes. From their renowned burgers, each uniquely crafted and cooked to perfection, to salads, sandwiches, steaks, and seafood dishes, there's something to satisfy every craving. Their signature wings, available in an array of flavors, are a must-try and have gained a bit of a cult following.
Wine and Dine at Cosentino's Ristorante
In the heart of Geneva, Cosentino's Ristorante is a delightful ode to classic Italian dining, melding tradition with modern touches. A family-run establishment, it's a haven for those craving authentic Italian flavors, impeccable service, and a warm, intimate ambiance.
Upon entering Cosentino's, you're transported to a charming trattoria reminiscent of Italy's cobblestoned streets and rustic eateries. The interiors are adorned with vintage photographs, wooden accents, and softly lit chandeliers, evoking a sense of timelessness.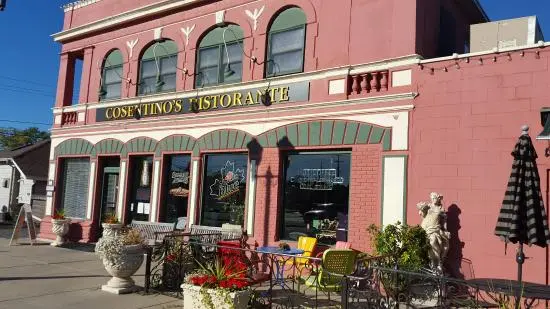 The real star, however, is the menu. Crafted with passion and a dedication to authenticity, every dish at Cosentino's tells a story of Italian culinary heritage. From homemade pasta that melts in your mouth to slow-cooked sauces that burst with flavor, the offerings are a treat for the senses. The seafood dishes, sourced from the freshest catches, and the tender, flavorful meats are testaments to the kitchen's prowess.
No Italian meal is complete without wine, and Cosentino's wine list boasts selections that perfectly complement the food. Whether you opt for a robust red or a crisp white, each glass elevates the dining experience.
View the Historical Exhibitions at the Geneva History Museum
The Geneva History Museum serves as a gateway to the past, chronicling the city's vibrant history through a series of interactive exhibitions, artifacts, and stories. Located in the city center, it's an essential stop for history buffs and curious visitors keen to delve deeper into Geneva's roots.
The museum's curated exhibitions encompass various facets of Geneva's past, from its indigenous inhabitants to its role in significant historical events, industrial growth, and cultural evolution. Each exhibit is thoughtfully designed, blending visuals, narratives, and artifacts to create a comprehensive and engaging historical account.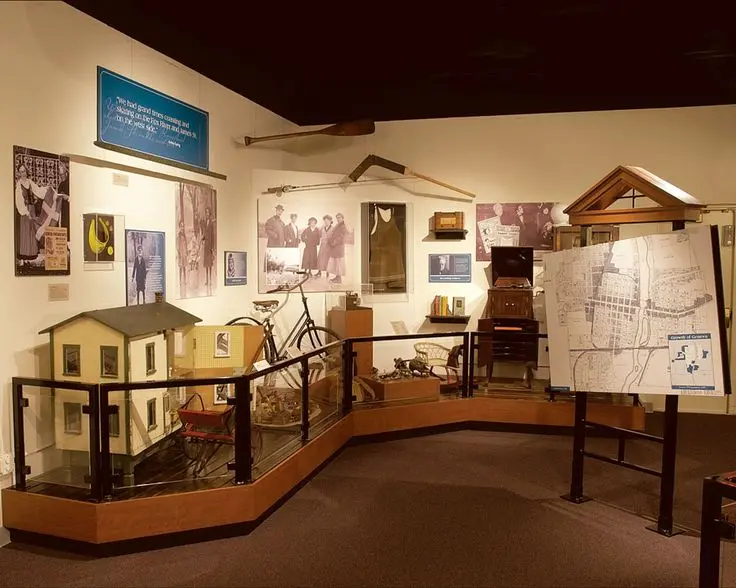 One of the standout features of the Geneva History Museum is its dedication to community involvement. Through oral histories, personal anecdotes, and donated artifacts, many of the exhibits are deeply personal, reflecting the lives and experiences of Geneva's residents over the centuries.
For those keen on genealogy, the museum houses a research room, allowing visitors to trace their family histories and learn more about their ancestors' roles in shaping the city.
Interactive sessions, workshops, and guided tours further enhance the visitor experience, offering deeper insights and fostering a sense of connection with the past.
Enjoy Live Music while Sipping on Wine at Billsboro Winery
Situated on the northern shores of Seneca Lake, Billsboro Winery is more than just a destination for wine aficionados; it's a haven for music lovers and those seeking a harmonious blend of sensory delights. Set against the backdrop of a restored 19th-century barn, the winery offers an authentic Finger Lakes wine experience infused with the rhythms of live music.
Upon arrival, the first thing that strikes you is the sprawling vineyard, a testament to the region's rich viticultural heritage. But as you delve deeper into Billsboro's offerings, it's evident that this is not just about the wine; it's about creating moments and memories.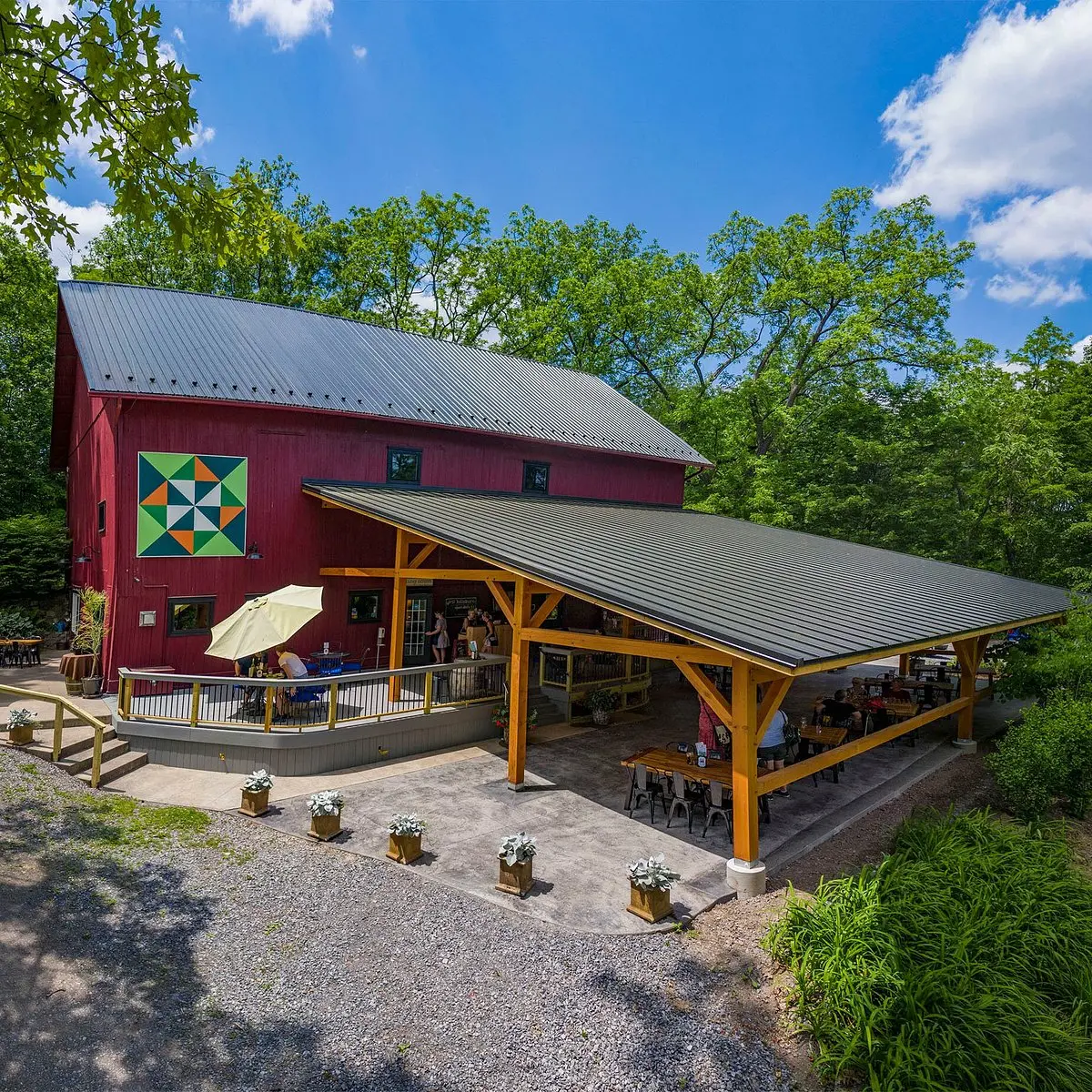 Their tasting room, with its rustic charm and warm ambiance, is the perfect spot to sample their wide range of wines, from crisp whites to robust reds, each telling a story of the terroir and craftsmanship. Expert staff guide visitors through the tasting experience, ensuring each sip is appreciated to the fullest.
But what truly sets Billsboro apart is its live music events. Scheduled throughout the year, these events feature talented local musicians spanning various genres, from jazz to blues to folk. As the melodies fill the air and dance amid the rows of grapevines, guests can sip on their favorite wines, making for an enchanting evening.
Explore Nature-Based Artworks at Vines of New York Art Gallery
Art and nature converge seamlessly at the Vines of New York Art Gallery, a unique space in Geneva dedicated to showcasing artworks inspired by the region's natural beauty. With a focus on the intertwining relationship between art and the verdant landscapes of New York, the gallery is a testament to the creative spirit inspired by Mother Nature.
Stepping into the gallery, visitors are greeted by a plethora of art forms, from intricate paintings and sculptures to digital art and installations. Each piece is a reflection of the artist's interpretation of New York's diverse ecosystems, particularly the sprawling vineyards that the Finger Lakes region is renowned for.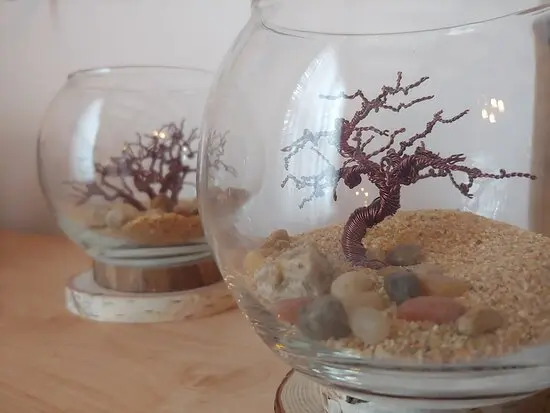 One of the gallery's standout features is its commitment to promoting local artists. By providing a platform for emerging talents, Vines of New York fosters a community of creatives who share a mutual love for nature and its artistic expressions.
Rotating exhibitions ensure that there's always something new to discover. These exhibitions delve into specific themes, exploring facets of nature, from the changing seasons to the nuances of vineyard life.
Pick Up a New Hobby at Lake City Hobby and Toys
Whether you're a dedicated hobbyist or just someone looking to pick up a new pastime, Lake City Hobby and Toys in Geneva is the ultimate destination. This treasure trove of hobbies caters to enthusiasts of all ages, making it a delightful spot for both families and individual explorers.
The moment you step into Lake City Hobby and Toys, you're greeted by aisles upon aisles of intriguing items. From intricate model kits — including trains, planes, and automobiles — to modern RC cars and drones, there's something for every taste. For those inclined towards quieter hobbies, the store boasts an impressive selection of puzzles, board games, and craft kits, ensuring hours of creative fun.
One of the standout features of this store is its knowledgeable staff. Each member is well-versed in the nuances of various hobbies and is always eager to guide newcomers or engage in discussions with seasoned hobbyists. Their passion is palpable and adds to the overall enriching experience of the store.
Beyond just selling items, Lake City Hobby and Toys often hosts events, workshops, and hobbyist meet-ups, fostering a vibrant community of enthusiasts. It's not just a store; it's a hub for learning, sharing, and indulging in the joy of new discoveries.
In summary, a visit to Lake City Hobby and Toys is more than just a shopping trip; it's an invitation to embark on a new adventure, one hobby at a time.
Admire the Statue Centerpiece at Pulteney Park
Nestled in the heart of Geneva, Pulteney Park is a testament to the city's rich history and dedication to preserving its heritage. While the park itself is a tranquil spot for relaxation and reflection, it's the statue centerpiece that often captures visitors' attention and admiration.
The statue, a poignant reminder of the city's past, stands tall amidst meticulously manicured lawns and vibrant flower beds. Depending on the time of year, the statue is often framed by a kaleidoscope of seasonal blooms, making it a favorite spot for photography enthusiasts and artists.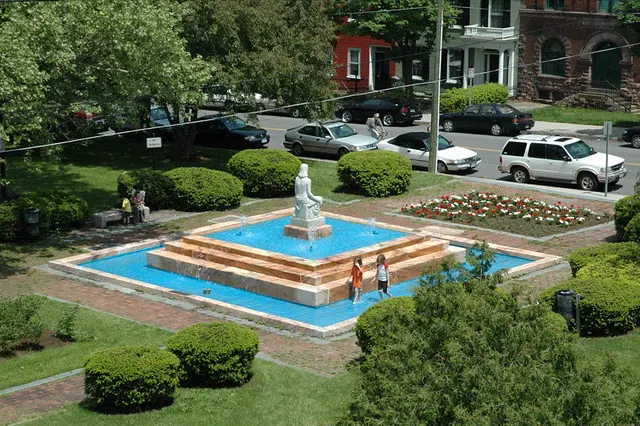 But beyond its aesthetic appeal, the statue tells a story. It's a nod to the city's founders, its resilience through various eras, and its unwavering spirit. Locals often view the statue with a sense of pride, while visitors are encouraged to delve deeper into its significance, understanding its place in Geneva's tapestry of history.
Surrounding the statue, Pulteney Park offers serene pathways, benches, and shaded spots, making it a favored destination for those looking to escape the urban hustle. Whether you're admiring the statue, reading a book, or simply soaking in the ambiance, Pulteney Park promises a blend of history, beauty, and tranquility.
Take a Quick Detour to Muranda Cheese Company
When you're in the Geneva area, a visit to the Muranda Cheese Company is an experience you shouldn't miss, especially if you have a palate for artisan cheeses. Located just a short drive from Geneva, this farmstead cheese facility is renowned for its premium handcrafted cheeses, which have been delighting locals and visitors alike.
The moment you arrive at Muranda Cheese Company, you're greeted by a pastoral setting — rolling farmlands, grazing cattle, and a rustic charm that transports you to the heart of traditional dairy farming. But it's the cheese-tasting room that's the real highlight. Here, you can sample a variety of cheeses, each with its unique flavor profile, texture, and aging process.
From the creamy blue cheese to the robust aged cheddar and the delicate fresh curds, every cheese is a testament to the craftsmanship and dedication that goes into its production. Knowledgeable staff guide you through the tasting experience, sharing anecdotes about the cheese-making process, pairing suggestions, and insights into each cheese's distinct characteristics.

Beyond tasting, visitors can also tour the facility, witnessing the cheese-making process firsthand and gaining a deeper appreciation for the art of artisan cheese production.
In essence, a detour to Muranda Cheese Company is not just about indulging in fine cheeses; it's a journey through the art, science, and passion that makes each cheese wheel a masterpiece.
Visit Deer Haven Park, Home of the Majestic Seneca White Deer
Situated close to Geneva, Deer Haven Park is a sanctuary like no other. This unique conservation area is home to the world's largest population of Seneca White Deer, a rare and mesmerizing variant of white-tailed deer known for its distinct white coat.
Upon entering the park, visitors are often struck by the ethereal beauty of these creatures, roaming freely amidst the park's vast expanse. The sight of the white deer, especially during dawn and dusk, against the backdrop of verdant forests and open meadows, is truly breathtaking.
But the park offers more than just a visual treat. Guided tours provide insights into the history, ecology, and conservation efforts centered around the white deer. These tours delve deep into the deer's habitat, their behavior, and the challenges and efforts related to their preservation.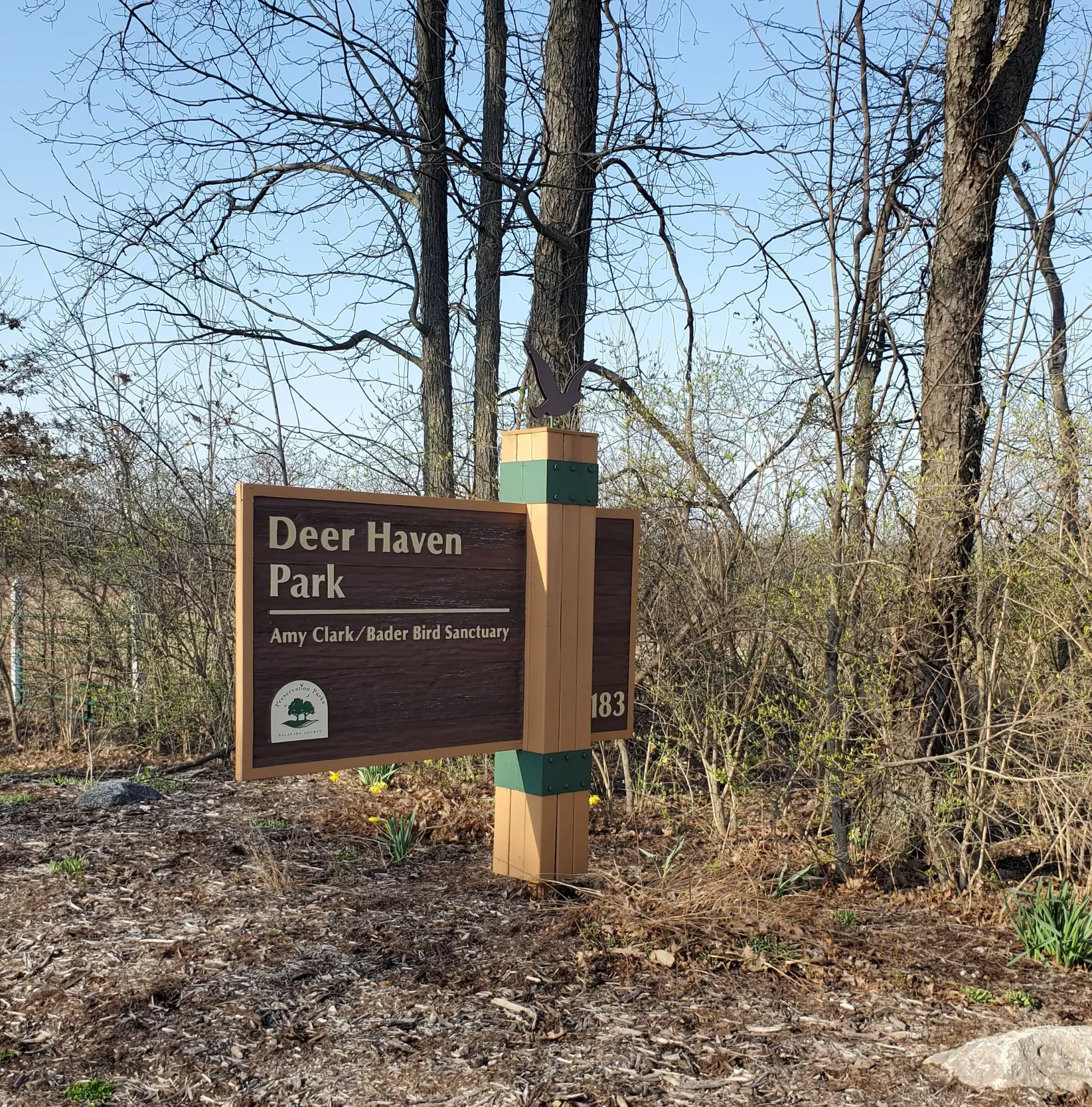 Beyond the deer, the park is a haven for nature lovers. It boasts diverse ecosystems, from wetlands and grasslands to forests, each teeming with a rich variety of flora and fauna. Birdwatchers, in particular, will find the park a paradise, with numerous avian species making it their home.
Deer Haven Park is not just a wildlife sanctuary; it's a testament to nature's wonders and the relentless human efforts to conserve them. Whether you're a wildlife enthusiast, a photographer, or someone seeking solace in nature, this park offers an experience that's both enriching and unforgettable.
Uncover the Beauty of Watkins Glen State Park
Tucked away in New York's Finger Lakes region, not too far from Geneva, Watkins Glen State Park is a natural gem that beckons nature lovers, photographers, and explorers alike. With its breathtaking waterfalls, deep gorges, and verdant woodlands, the park offers a picturesque retreat that is both invigorating and calming.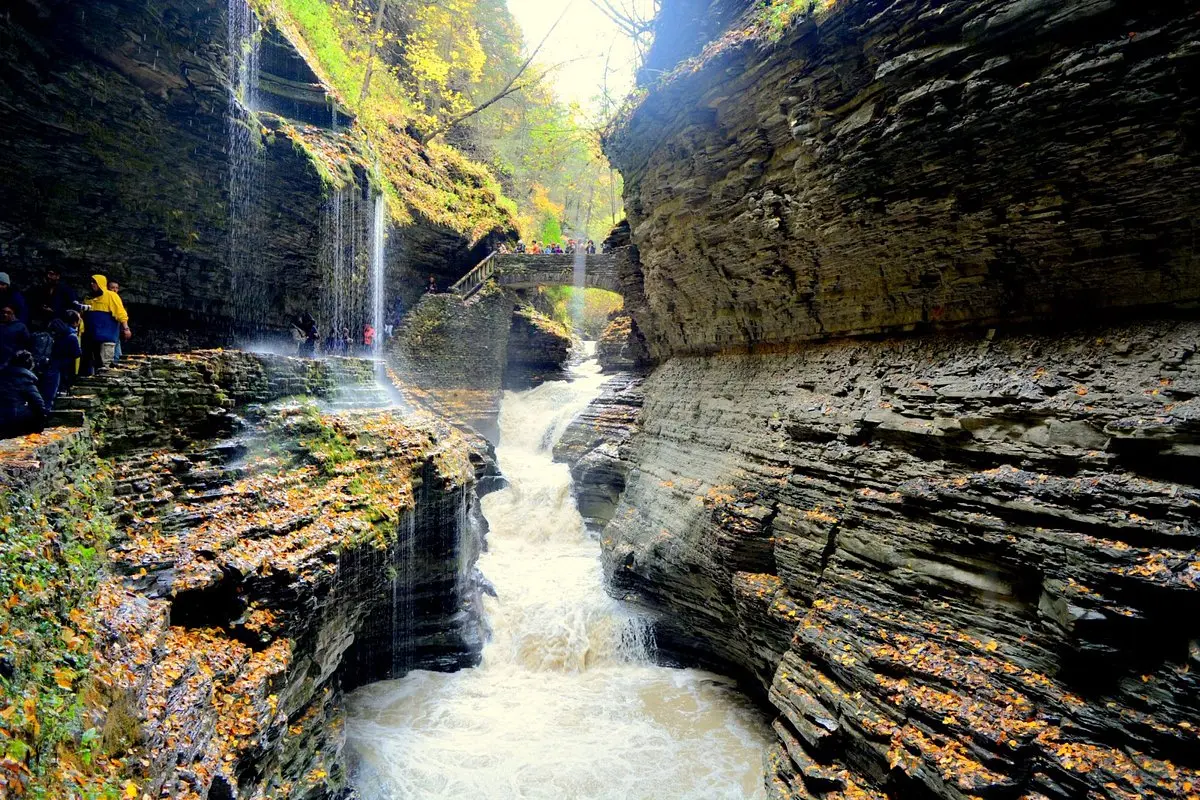 1. The Gorge Trail: The crown jewel of Watkins Glen, the Gorge Trail, weaves its way alongside the park's stream, taking visitors through a stunning journey of rock formations, water-sculpted caverns, and nineteen cascading waterfalls. Each turn and twist of this trail unveils a new scene that seems straight out of a fairy tale, from the cascading Cavern Cascade to the spiral staircase aptly named Spiral Tunnel.
2. Waterfalls: The relentless power and beauty of water are on full display at Watkins Glen. The series of waterfalls, each with its unique charm, culminates in the Central Cascade, the park's highest waterfall dropping over 60 feet. The gentle mists and the rhythmic sounds of the crashing waters are therapeutic, offering visitors a serene escape.
3. Stone Bridges and Tunnels: As you traverse the trails, you'll encounter stone bridges arching gracefully over the gorges and tunnels carved into the rock. These man-made structures complement the park's natural beauty, creating picturesque vantage points and adding a touch of mystique to the landscape.
4. Vibrant Flora: Beyond its geological wonders, Watkins Glen boasts a diverse array of flora. Seasonal changes bring varying hues and fragrances to the park. From the blossoms of spring to the rich foliage of autumn, nature's palette is always on display.
5. Campgrounds and Picnic Areas: For those looking to immerse themselves fully in the park's beauty, Watkins Glen offers camping facilities. Whether you're pitching a tent under the canopy of stars or enjoying a family picnic amidst the lush greenery, the park provides amenities to enhance your experience.
6. Educational Programs: Throughout the year, Watkins Glen State Park organizes interpretive programs that delve into the park's geology, history, and ecology. These sessions are a great way for visitors, both young and old, to learn more about the natural wonders they're witnessing.
In essence, Watkins Glen State Park is more than just a destination; it's an experience. It's where nature narrates tales of time, where every droplet tells a story, and where the ancient rocks stand as sentinels to beauty. Whether you're meandering along the trails, capturing the cascades' majesty, or simply soaking in the serenity, Watkins Glen promises memories that linger long after the visit.
Conclusion
As the sun sets over Seneca Lake and casts its golden hue over Geneva, one cannot help but reflect on the city's multifaceted allure. From its verdant vineyards and historic landmarks to its vibrant local culture and artisanal offerings, Geneva, NY, captures the essence of the Finger Lakes region in all its glory. Beyond its attractions, it's the spirit of the community, the stories of its past, and the promise of its future that leave an indelible mark on every visitor. Indeed, a journey through Geneva is not just a trip through a city; it's a voyage through time, nature, and the soul of authentic Americana.
FAQ
What is Geneva, NY best known for?
Geneva, NY, is best known for its stunning location on the shores of Seneca Lake, being a part of the famous Finger Lakes region. It also boasts a rich history, numerous wineries, and an array of cultural and outdoor activities.
Can I do any water sports on Seneca Lake?
Definitely. Seneca Lake offers chances for kayaking, paddleboarding, and even sailing. There are local businesses that rent out equipment if you don't have your own.
Are there any special events or festivals in Geneva NY throughout the year?
Geneva hosts several events like the Geneva Music Festival and Cruisin' Night, a classic car festival. The Finger Lakes region also has seasonal wine and food festivals that attract many visitors.
Is Geneva a family-friendly destination?
Absolutely. With its parks, museums, and a variety of recreational activities available on the lake, Geneva offers something for family members of all ages.
I've heard a lot about the wineries. Which ones should I visit?
Geneva, being in the Finger Lakes region, offers numerous vineyards and wineries. Some popular options include Three Brothers Wineries & Estates, Lacey Magruder Winery, and White Springs Winery. It's a good idea to take a wine tour to experience multiple wineries in one day.