30 Best Things to do in Brooklyn, New York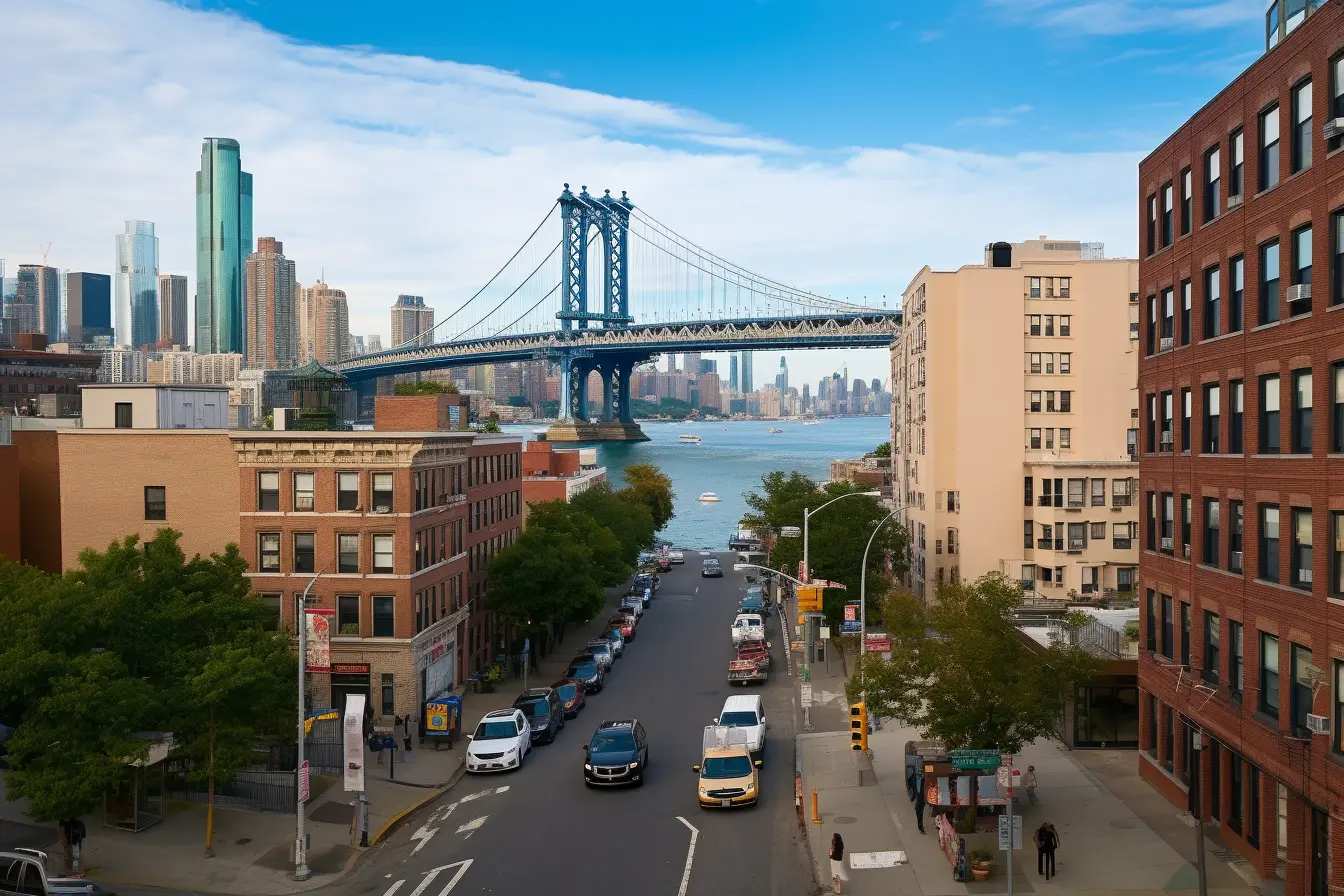 Brooklyn, a bustling borough of New York City, is a melting pot of cultures, history, and modern vibrancy. From its iconic landmarks and historic neighborhoods to its scenic parks and diverse culinary scene, Brooklyn offers a unique blend of experiences that captivate both locals and tourists. As we embark on this journey through some of its most cherished spots, we'll uncover the essence of what makes Brooklyn truly unforgettable.
Brooklyn's Underwater Wonders: The New York Aquarium
Brooklyn is home to an array of attractions, but one that stands out, especially for marine life enthusiasts, is the New York Aquarium. Located on the famous Coney Island boardwalk, this aquatic haven showcases over 350 species of marine life. From the enigmatic sharks to graceful sea turtles, visitors can immerse themselves in the captivating world beneath our oceans.
The Aquarium is not just about viewing fish in tanks; it's an experience. The "Ocean Wonders: Sharks!" exhibit lets visitors come face-to-face with various species of sharks, rays, and sea turtles. The mesmerizing coral reef tunnel offers a 360-degree view of vibrant marine life, providing a unique perspective on the underwater world. Furthermore, conservation-minded folks will appreciate the Aquarium's commitment to educating the public about the importance of protecting marine habitats. Through interactive exhibits and engaging presentations, the New York Aquarium fosters an appreciation for the ocean and its inhabitants.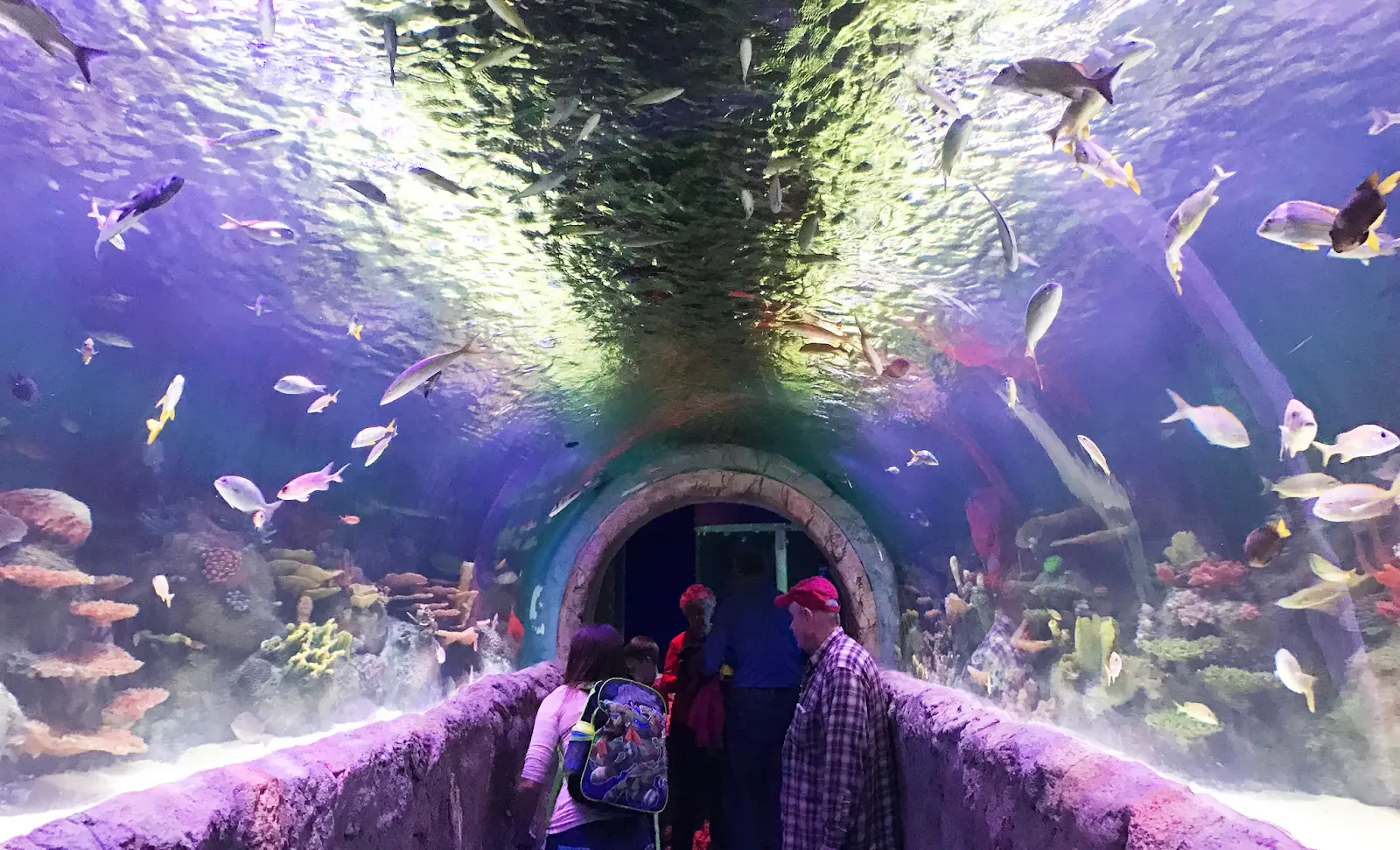 A Day of Thrills: Luna Park in Coney Island
Luna Park, situated in the heart of Coney Island, is a throwback to the classic amusement parks of yesteryear, but with a modern twist. Brimming with history and filled with a blend of vintage rides and state-of-the-art attractions, this amusement park is a must-visit for anyone seeking a dose of fun and nostalgia in Brooklyn.
One of the most iconic rides at Luna Park is the Cyclone, a historic wooden roller coaster that has been thrilling riders since 1927. But that's just the beginning. The park offers over 50 rides, games, and attractions tailored for both adrenaline junkies and families. The Electro Spin, Thunderbolt, and the soaring Coney Island Parachute Jump are among the other crowd favorites.
Luna Park is not just about the rides. The vibrant atmosphere, delicious food stalls, and the stunning beachfront location add to its charm. Relishing a hot dog from Nathan's Famous or savoring cotton candy while enjoying the panoramic views of the Atlantic Ocean makes the experience even more memorable.
Historic Thrills: The Cyclone Roller Coaster at Coney Island, NY
There are few landmarks in Brooklyn as iconic as the Cyclone Roller Coaster. Nestled within the buzzing heart of Coney Island, the Cyclone has been a symbol of old-school amusement and heart-pounding excitement since its inauguration in 1927. As one of the oldest wooden roller coasters still in operation, it has delighted generations with its thrilling drops, sharp turns, and vintage charm.
The moment you approach its majestic structure, you can feel the weight of its storied history. The clickety-clack of the cars ascending the track, the screams of joy (and perhaps a hint of terror) from its riders, and the palpable anticipation in the air make it an experience like no other. Riding the Cyclone isn't just about seeking thrills; it's about stepping into a piece of Brooklyn's history. Every creak of its timbers, every exhilarating drop, connects the past to the present in a visceral dance of sensations. For those seeking both nostalgia and adrenaline, the Cyclone is a must-visit Brooklyn attraction.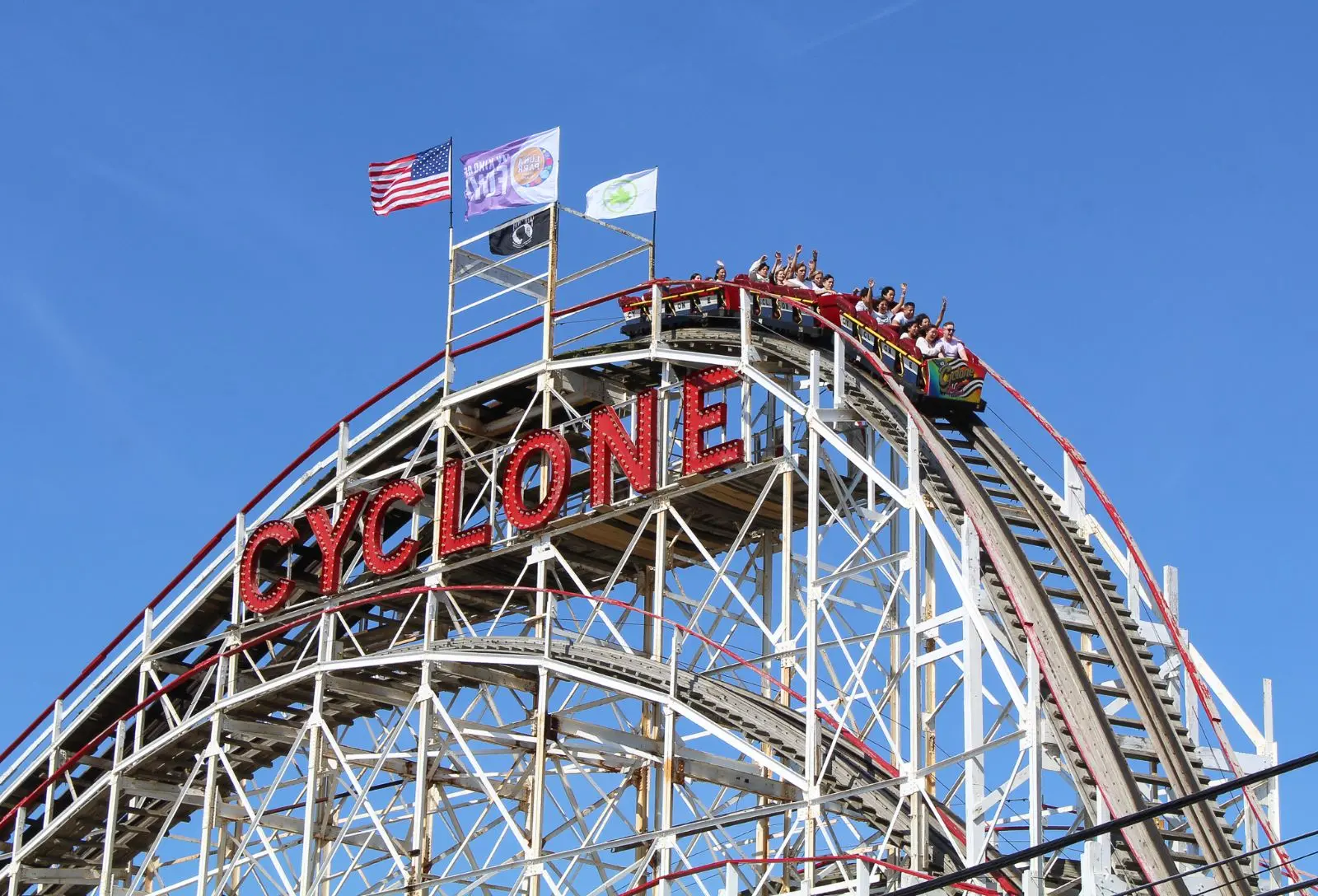 A Cultural Gem: Museum of Contemporary African Diasporan Arts (MoCADA)
Located in the bustling heart of Brooklyn, the Museum of Contemporary African Diasporan Arts (MoCADA) stands as a testament to the rich and varied experiences of the African diaspora. Through its dynamic exhibitions, MoCADA bridges the gap between traditional African art and the evolving narratives of African descendants around the globe.
Founded in 1999, MoCADA has consistently provided a platform for African diasporic voices, showcasing innovative art that challenges perceptions, sparks conversations, and celebrates the diverse tapestry of Black culture. Beyond its visually arresting exhibitions, the museum also hosts a plethora of workshops, lectures, and community events, making it a hub for cultural enrichment and dialogue.
The artworks displayed in MoCADA span various mediums, from painting and sculpture to film and performance art, ensuring a comprehensive representation of the diasporic experience. For those seeking to immerse themselves in contemporary art that resonates with depth, passion, and cultural significance, a visit to MoCADA is an enlightening journey not to be missed.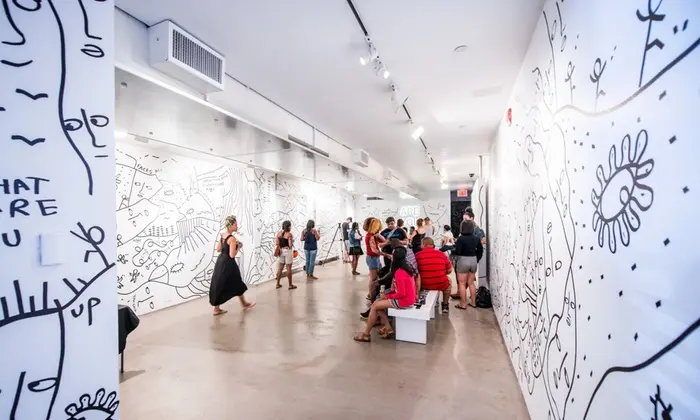 Scenic Views and Serenity: Brooklyn Heights Promenade
Perched above the East River, the Brooklyn Heights Promenade offers a tranquil escape from the hustle and bustle of the city. This iconic pathway, stretching just over a third of a mile, offers unparalleled views of the Manhattan skyline, the Statue of Liberty, and the majestic Brooklyn Bridge. As one walks along the promenade, the breathtaking panorama serves as a backdrop to the tree-lined pathway, historic townhouses, and the distant hum of city life.
The promenade is not just a visual delight; it's an experiential one. Whether it's watching the sunset paint the sky with hues of gold and pink, observing boats glide by on the river, or simply enjoying a moment of reflection on one of its many benches, the Brooklyn Heights Promenade offers moments of peace in a city that never sleeps. Locals and tourists alike frequent this haven, making it an essential stop for anyone wishing to soak in some of Brooklyn's most stunning views.
Get Lost at Books Are Magic
In the heart of Cobble Hill, Brooklyn, lies a treasure trove for book lovers: Books Are Magic. This independent bookstore, with its welcoming facade and cozy interiors, beckons bibliophiles from all walks of life. Established in 2017 by author Emma Straub and her husband, Michael Fusco-Straub, Books Are Magic has quickly become a beloved institution in the Brooklyn literary scene.
Stepping inside, visitors are greeted by shelves brimming with stories waiting to be discovered. From bestsellers to rare finds, the selection is both vast and curated, ensuring that there's something for everyone. But what truly sets Books Are Magic apart is its vibrant community spirit. The store hosts regular author readings, book launches, and panel discussions, fostering a space for literary discourse and camaraderie.
The warmth of the staff, the intimate setting, and the sheer magic of being surrounded by books make this store live up to its name. Whether you're a seasoned reader or someone just beginning their literary journey, #25 on your list should undoubtedly be to get lost in the enchanting world of Books Are Magic.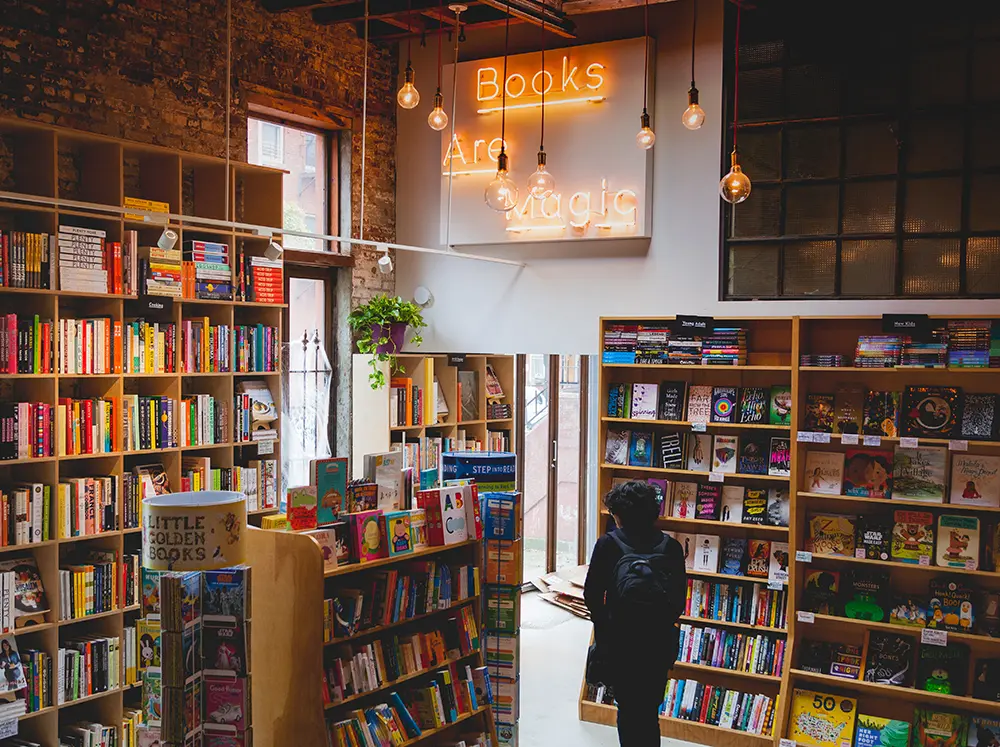 Have Brunch at Cafe Luluc
In the picturesque neighborhood of Cobble Hill, Cafe Luluc stands as a brunch institution that captures the very essence of Brooklyn's culinary delights. With its Parisian bistro ambiance, dark wooden tables, and vintage decor, stepping into Cafe Luluc feels like being transported to a charming cafe on the streets of Montmartre.
Brunch at Cafe Luluc is an experience of indulgence. Their pancakes, known to be among the best in Brooklyn, are fluffy, buttery, and perfectly complemented by a drizzle of maple syrup. The combination of the warm, laid-back atmosphere and the delectable menu makes this spot a favorite among locals and visitors alike. For those seeking a brunch experience that marries Brooklyn charm with French flair, Cafe Luluc is a must-visit.
Visit the Brooklyn Navy Yard
A sprawling 300-acre site along Brooklyn's waterfront, the Brooklyn Navy Yard stands as a testament to New York City's rich maritime and industrial history. Established in 1801, the Yard once served as one of America's premier naval shipbuilding facilities. Today, it has been transformed into a hub of innovation, entrepreneurship, and modern manufacturing while retaining its historic essence.
Visitors can embark on guided tours that delve into the Yard's storied past, from its role in building iconic ships for the U.S. Navy to its significance during World War II. The BLDG 92 museum, located on the Yard's premises, offers fascinating exhibits that chronicle the site's transformation over the centuries.
Beyond its historical relevance, the Brooklyn Navy Yard is also a testament to urban regeneration. Today, it houses over 400 businesses, ranging from tech startups to film studios, making it a vibrant blend of old-world charm and modern innovation. Whether you're a history buff, an architecture enthusiast, or someone keen on understanding the evolution of urban landscapes, the Brooklyn Navy Yard promises a day of discovery and insight.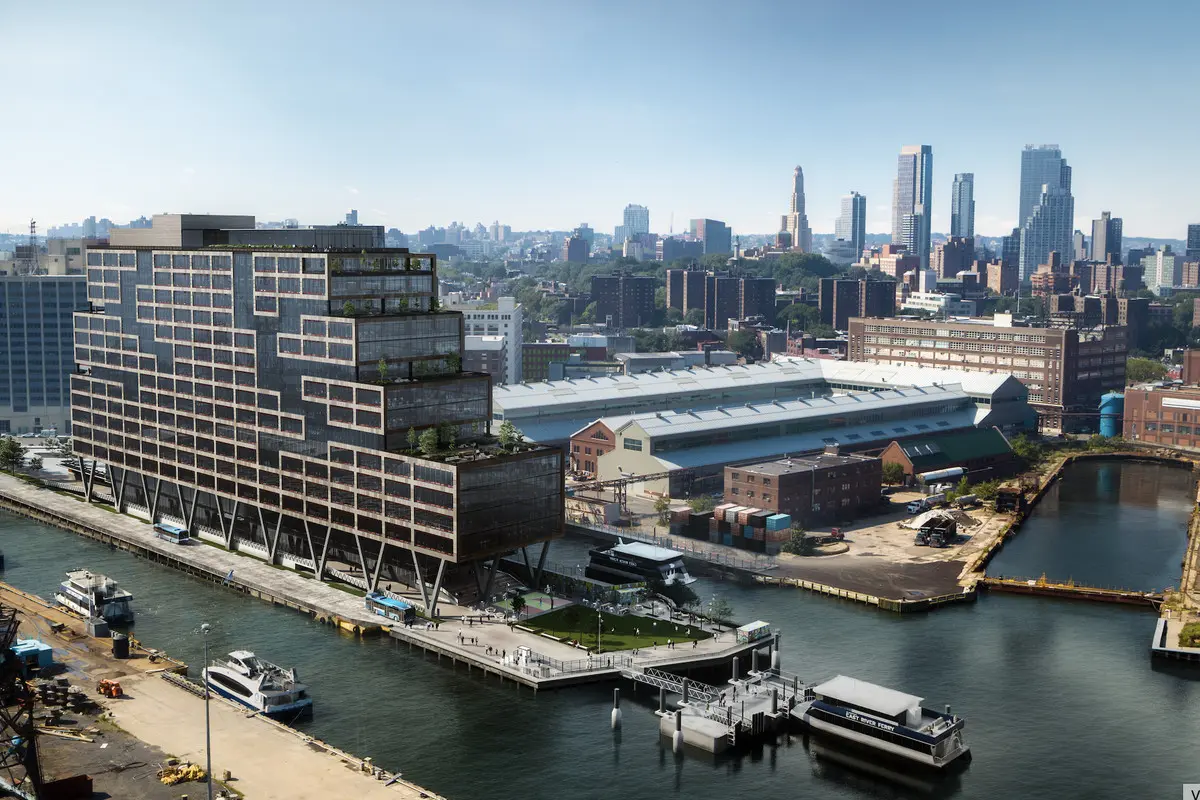 Have Coffee at % Arabica
Tucked away in the dynamic streets of Brooklyn, % Arabica is a coffee haven for those who crave an authentic bean-to-cup experience. Born in Kyoto and now gracing global cities, this renowned coffee chain has established a strong presence, and its Brooklyn outlet is no exception.
The minimalist, sleek design of the cafe is both inviting and serene. Large windows allow for ample natural light, setting the perfect mood to enjoy your brew. But it's the coffee that truly steals the show. % Arabica sources its beans from some of the world's best coffee farms, ensuring that each cup delivers an unparalleled taste profile. Whether you're a fan of a robust espresso, a creamy latte, or a delicate pour-over, there's something at % Arabica to satiate every coffee lover's palate.
With its commitment to quality, transparency in sourcing, and a passion for crafting the perfect cup, % Arabica offers more than just a caffeine fix—it offers a moment of reflection, a slice of tranquility, and an aromatic journey.
Visit Green-Wood Cemetery
Spanning over 478 acres, Green-Wood Cemetery is not just a resting place for the departed; it's a vast, verdant oasis steeped in history and art. Established in 1838, this National Historic Landmark offers a serene escape from the city's hustle, with its rolling hills, tranquil ponds, and ornate mausoleums.
Beyond its natural beauty, Green-Wood is the final resting place for many notable figures, from politicians and artists to inventors and war heroes. A self-guided or guided tour can provide insights into the lives of these individuals, making history come alive amidst the tranquil setting.
Additionally, Green-Wood is an art lover's paradise. The cemetery boasts a vast collection of 19th- and 20th-century statuary and mausoleums, reflecting the era's architectural and artistic trends. The cemetery often hosts events, workshops, and tours that delve into its rich history, art, and architecture.
Visiting Green-Wood Cemetery is a unique experience—where one can find solace in nature, marvel at artistic achievements, and reflect upon the ephemeral nature of life, all in the heart of Brooklyn.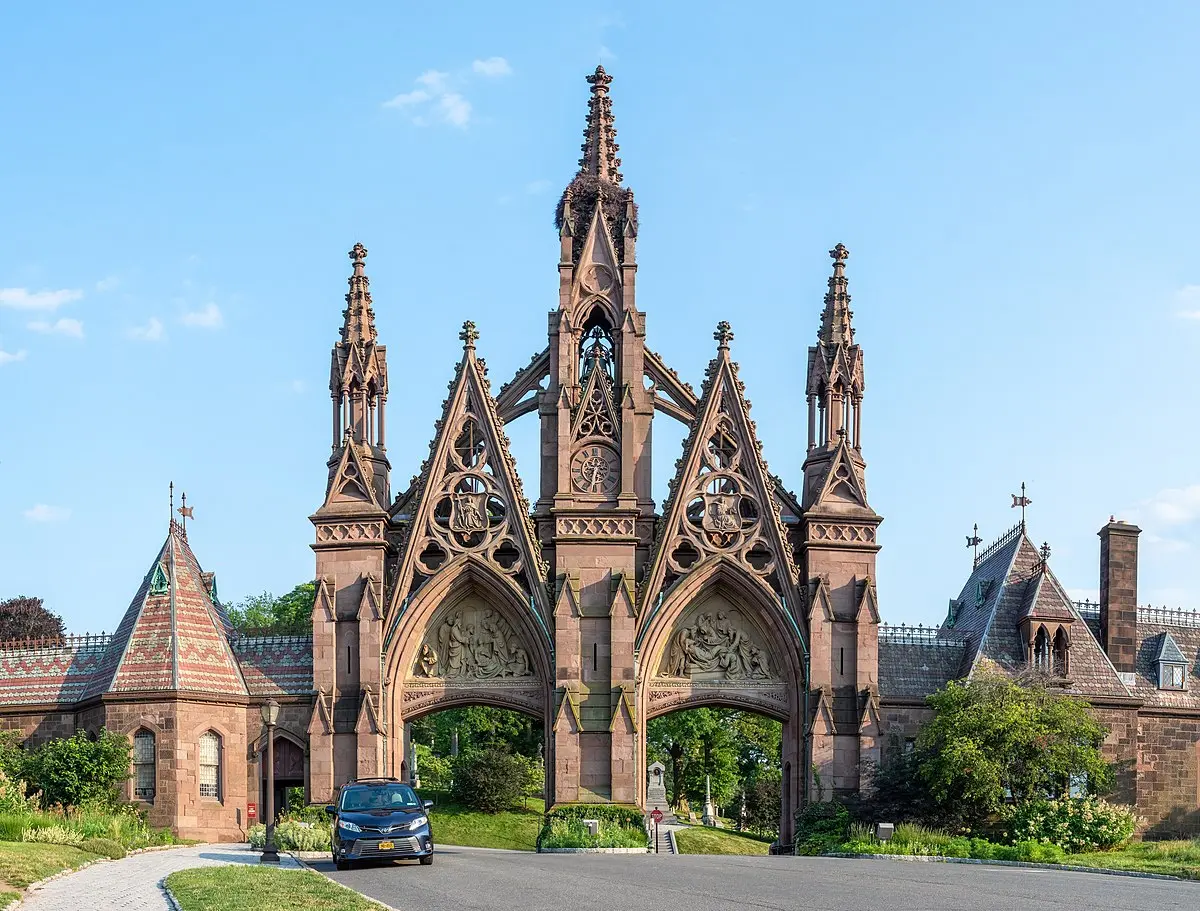 Check out the Brooklyn Flea
A haven for antique enthusiasts, vintage fashion aficionados, and artisanal food lovers, the Brooklyn Flea is a bustling marketplace that captures the eclectic spirit of Brooklyn. Established in 2008, this open-air market has rapidly grown in popularity and has become a weekly ritual for many locals and a must-visit for tourists.
As you meander through the maze of stalls, you'll discover a curated mix of vintage clothing, antique furniture, handmade jewelry, art, crafts, and much more. Every vendor has a unique story to tell, making each purchase more than just a transaction—it's a piece of Brooklyn's vibrant tapestry. Alongside its array of goods, the Brooklyn Flea also hosts a delectable lineup of food vendors, offering a smorgasbord of flavors from around the world.
Visit the Brooklyn Transit Museum
Housed in a historic 1936 subway station in Downtown Brooklyn, the Brooklyn Transit Museum offers a captivating dive into New York City's public transportation history. From its inception in the late 19th century to its evolution over the years, the museum brings to life the story of the city's subway, bus, and commuter rail systems.
Visitors can explore a remarkable collection of vintage subway cars, each detailing a specific era of transit history. The intricate exhibits shed light on the engineering marvels, the artistry of the old subway tokens, and the cultural significance of the transit system in shaping the city's growth.
Interactive displays, hands-on exhibits, and guided tours make the museum experience engaging for all ages. For kids and kids-at-heart, the simulated subway driving experience offers a fun peek into the life of a subway conductor.
The Brooklyn Transit Museum is more than just a collection of old trains—it's a celebration of New York City's resilience, innovation, and undying spirit.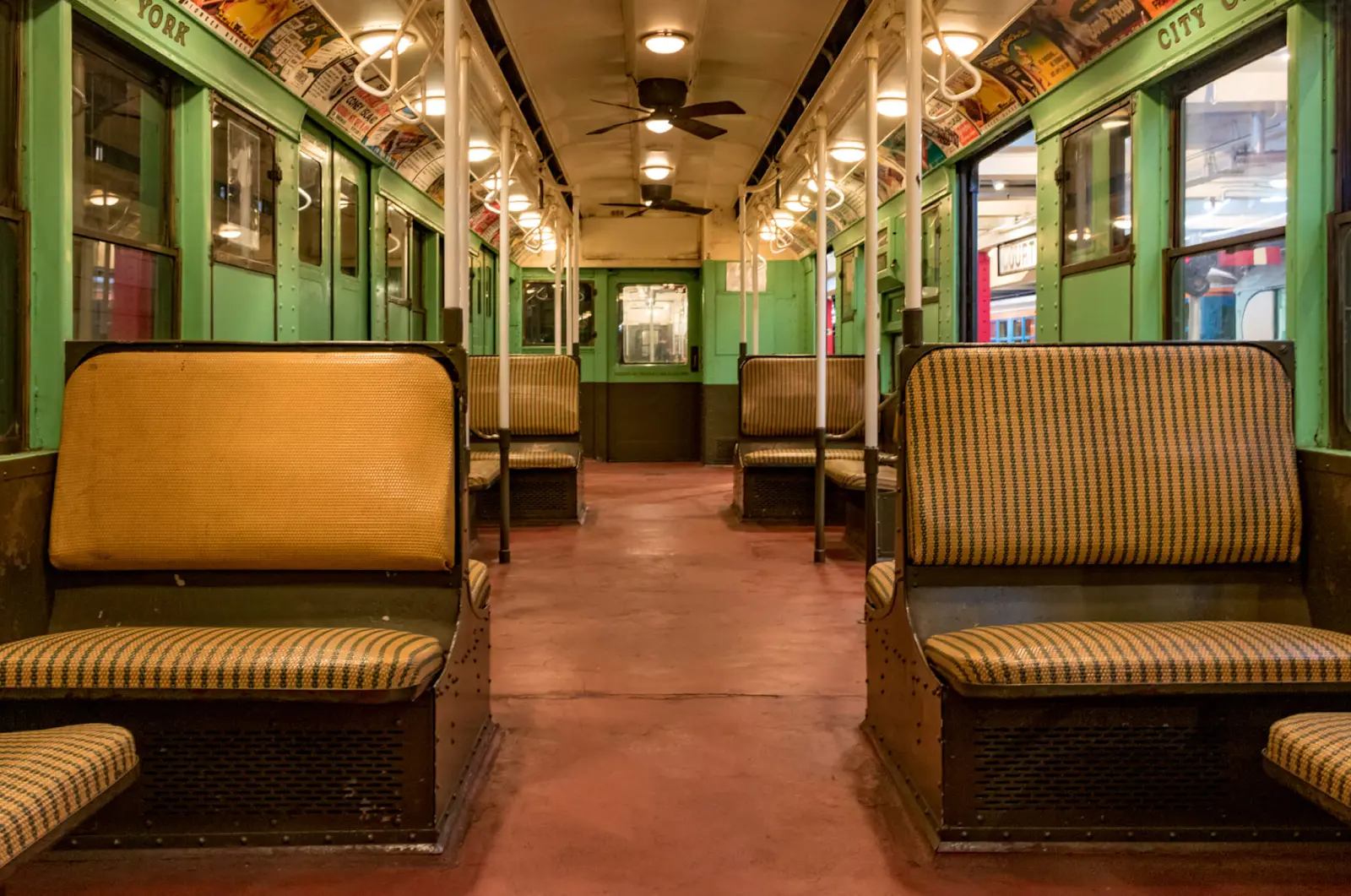 Revel in the Lights at Dyker Heights (Seasonal)
Come December, a certain magic descends upon Brooklyn, most notably in the neighborhood of Dyker Heights. Known for its extravagant Christmas light displays, Dyker Heights transforms into a winter wonderland, drawing visitors from near and far. Homeowners in this residential enclave go all out, decking their houses with luminous decorations, animated displays, and life-sized Santas, reindeers, and nativity scenes.
Walking through the festively adorned streets, one can't help but be enveloped in the holiday spirit. The shimmering lights, melodious carols, and the crisp winter air make for an unforgettable experience. While many opt to explore on foot, guided bus tours are also available, providing insights into the history and traditions of the Dyker Heights Christmas lights.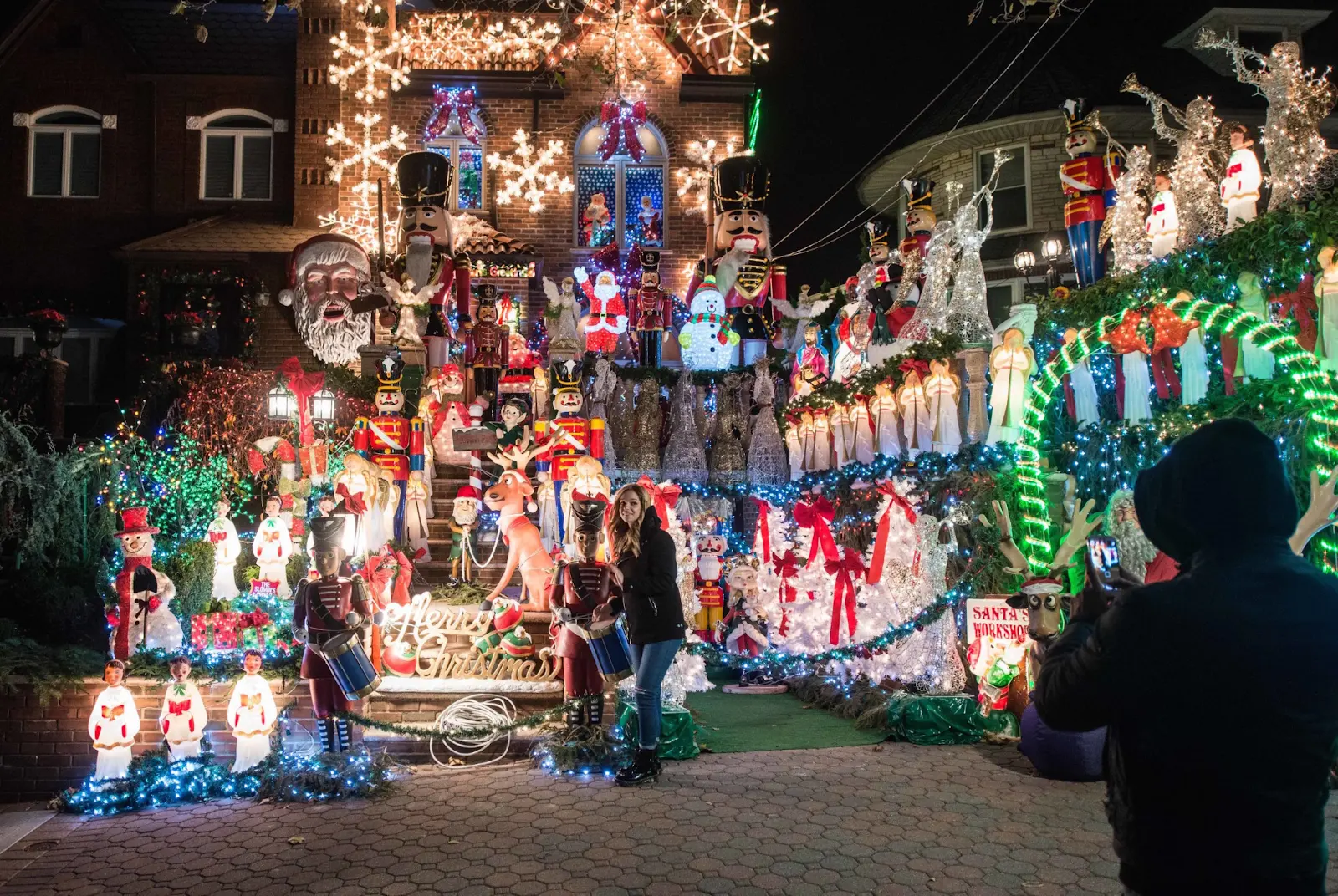 Wander Industry City
Nestled on the waterfront in Sunset Park, Industry City is a testament to Brooklyn's ongoing renaissance. What once were dilapidated warehouses have now been transformed into a vibrant complex of creative studios, artisanal shops, eateries, and event spaces.
Spanning 35 acres, Industry City is a playground for innovators and entrepreneurs. Design studios coexist alongside craft breweries, while boutique shops showcase everything from handmade leather goods to cutting-edge tech gadgets. Art installations and murals by local artists add a touch of color and creativity to the industrial landscape.
Food enthusiasts will find plenty to rave about, with the diverse food hall offering a medley of global cuisines, from Japanese ramen to Mexican tacos. Regular events, workshops, and pop-up markets ensure there's always something happening at Industry City.
Wandering through its cobblestone streets, one gets a sense of the dynamic energy and innovation that drives Brooklyn's creative community. A visit to Industry City offers a unique blend of history, art, commerce, and gastronomy, making it a microcosm of Brooklyn's eclectic charm.
Have Dinner at Misi
In the heart of Brooklyn's bustling Williamsburg lies Misi, a culinary gem that pays homage to the simple, yet profound flavors of Italian cuisine. Helmed by the talented Chef Missy Robbins, Misi has rapidly become a sought-after dining destination for those seeking an authentic, flavor-forward Italian experience.
The restaurant's minimalist decor, with its open kitchen and intimate seating, sets the stage for the culinary journey ahead. Misi's menu celebrates pasta in all its glory, with each dish meticulously crafted to highlight the freshness of the ingredients and the artisanal techniques behind its creation. From rich, buttery ragus to light, herb-infused olive oils, every plate tells a story of a particular region or tradition in Italy.
Accompanied by a carefully curated wine list and impeccable service, a dinner at Misi isn't just a meal—it's a deep dive into the heart of Italian gastronomy. It's advisable to book in advance, as the restaurant's reputation often precedes it, making it a popular spot among locals and visitors alike.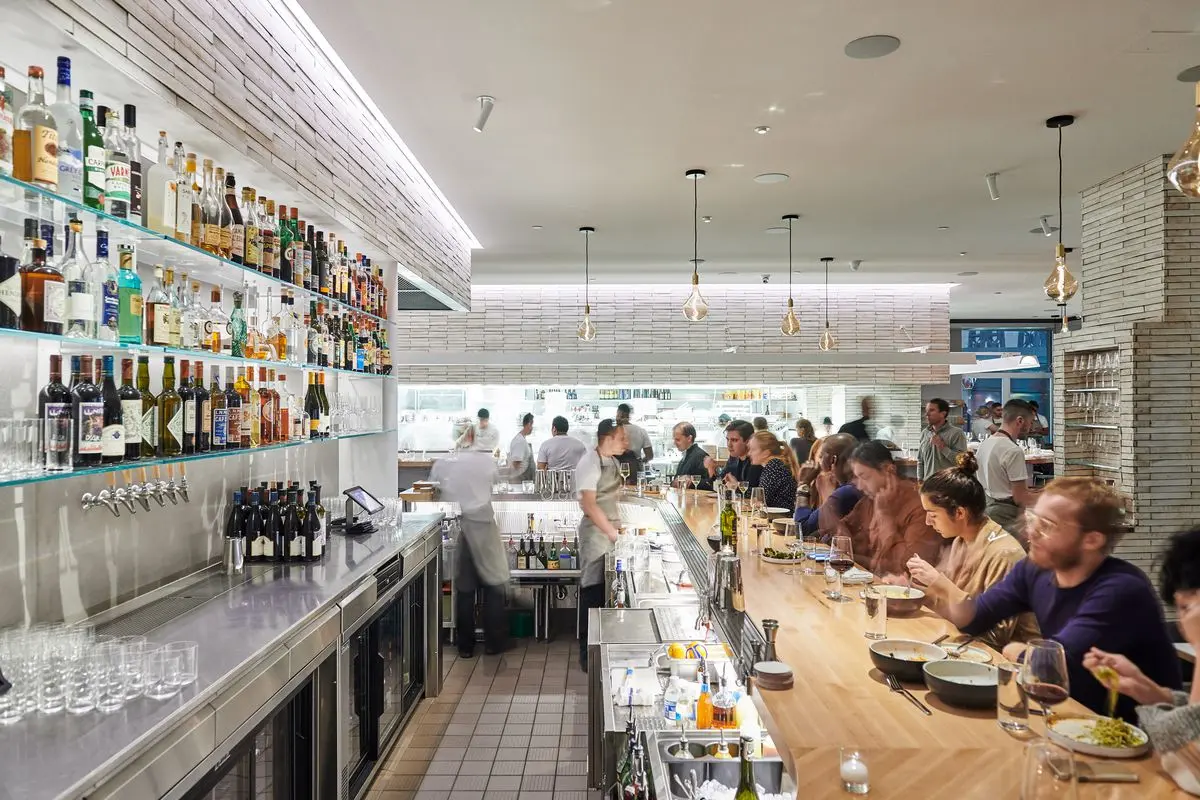 Enjoy Drinks at Westlight
Perched atop The William Vale hotel in Williamsburg, Westlight is a rooftop bar that promises more than just great drinks—it offers an experience. With its 360-degree views of the Manhattan skyline, the East River, and the sprawling Brooklyn landscape, Westlight is a visual treat, especially as the sun sets and the city lights begin to twinkle.
The bar boasts a sophisticated ambiance, with its chic decor, ambient lighting, and spacious outdoor terrace. However, what truly sets Westlight apart is its innovative cocktail menu. Crafted by skilled mixologists, the drinks range from classic concoctions to imaginative creations infused with unique ingredients and flavors.
Pair your drink with a selection from their menu of globally-inspired small plates, and you've got the makings of a perfect evening. Whether you're catching up with friends, on a romantic date, or simply wishing to take in the city from a vantage point, Westlight ensures an evening of elegance, ambiance, and unparalleled views.
Have Traditional Yemeni Coffee
Yemen, often cited as the birthplace of coffee, has a rich tradition of brewing that's distinct from the espresso-centric culture of the West. Stepping into a cafe that serves traditional Yemeni coffee in Brooklyn, you'll embark on a journey that transcends time and geography. Yemeni coffee, known as "Qahwa", is typically made from beans that are lightly roasted, resulting in a brew that is often more aromatic and less bitter than its Western counterparts.
The preparation and serving of Yemeni coffee is an art in itself. Traditionally, the coffee is spiced with cardamom and sometimes saffron, giving it a unique, fragrant aroma. It's often brewed in a special pot called a "jemena" and then poured into small cups. Accompanied by dates or Yemeni pastries, sipping on this coffee is a multisensory experience.
When you sit down to enjoy a cup of traditional Yemeni coffee in Brooklyn, it's not just about the taste. It's about embracing the rich history, culture, and traditions of Yemen, one sip at a time.
Crafted with Care: Have a Drink at Talea Beer Co
In the ever-evolving craft beer scene of Brooklyn, Talea Beer Co stands out with its unique approach to brewing. Founded by two women with a passion for approachable, yet distinct beers, Talea offers brews that are both flavorful and easy to love.
The name "Talea" is inspired by the founders' names, Tara and LeAnn, and their shared mission to create beers that appeal to both seasoned craft beer enthusiasts and newcomers alike. Walking into their taproom, you'll be greeted by a vibrant, welcoming atmosphere, where the focus is as much on community as it is on beer.
The beer menu at Talea often showcases fruity, hazy IPAs, sour ales with bright and refreshing flavors, and a range of seasonal specials. Each beer tells a story of the meticulous care, experimentation, and innovation that goes into brewing.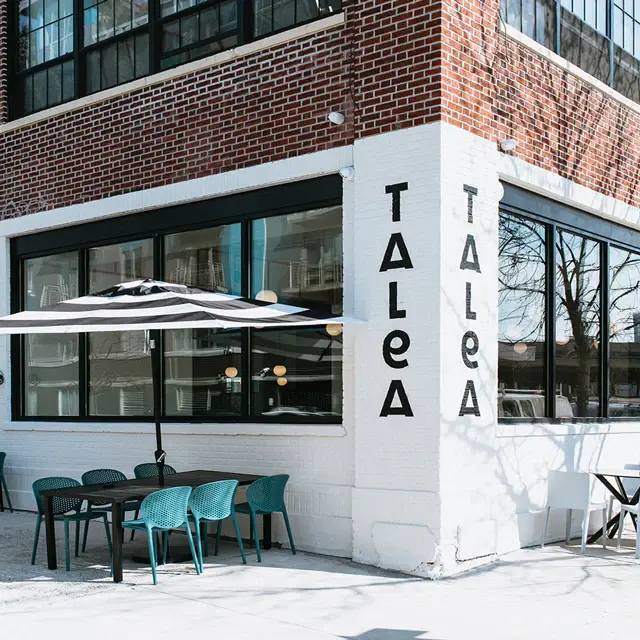 Party at House of Yes
In the heart of Brooklyn's Bushwick neighborhood, House of Yes stands as an emblem of creative freedom, self-expression, and eclectic revelry. More than just a nightclub, House of Yes is a performance space, an art venue, and a haven for those looking to experience the extraordinary.
From the moment you step through its doors, you're invited into a world where boundaries are pushed and norms are challenged. Regular themed nights range from circus performances and burlesque shows to immersive dance parties and drag extravaganzas. The venue's ethos is rooted in inclusivity, ensuring everyone, regardless of background or identity, feels welcome and celebrated.
The vibrant decor, incredible lighting, and pulsating music set the stage for a night of uninhibited fun. But it's the energy of the crowd, dressed in their imaginative best and ready to dance the night away, that truly defines the House of Yes experience. If you're seeking a night out that's anything but ordinary, House of Yes promises memories you won't soon forget.
Explore Brooklyn Bridge Park
Stretching along Brooklyn's East River shoreline, Brooklyn Bridge Park is a testament to urban rejuvenation and the magic that happens when nature meets cityscapes. This 85-acre park boasts a unique blend of recreational spaces, manicured gardens, and untouched nature, all set against the backdrop of the iconic Brooklyn Bridge and the Manhattan skyline.
As you wander through the park, you'll discover a plethora of activities to indulge in. You can play basketball or soccer on one of its many courts, embark on a kayaking adventure from its pebbled beaches, or simply lounge on the grassy fields, soaking in the sun and the views.
For those interested in history and architecture, the park offers stunning vantage points of the Brooklyn Bridge, a marvel of 19th-century engineering. Children can revel in the park's numerous playgrounds, while art enthusiasts can admire the rotating public art installations that grace the grounds.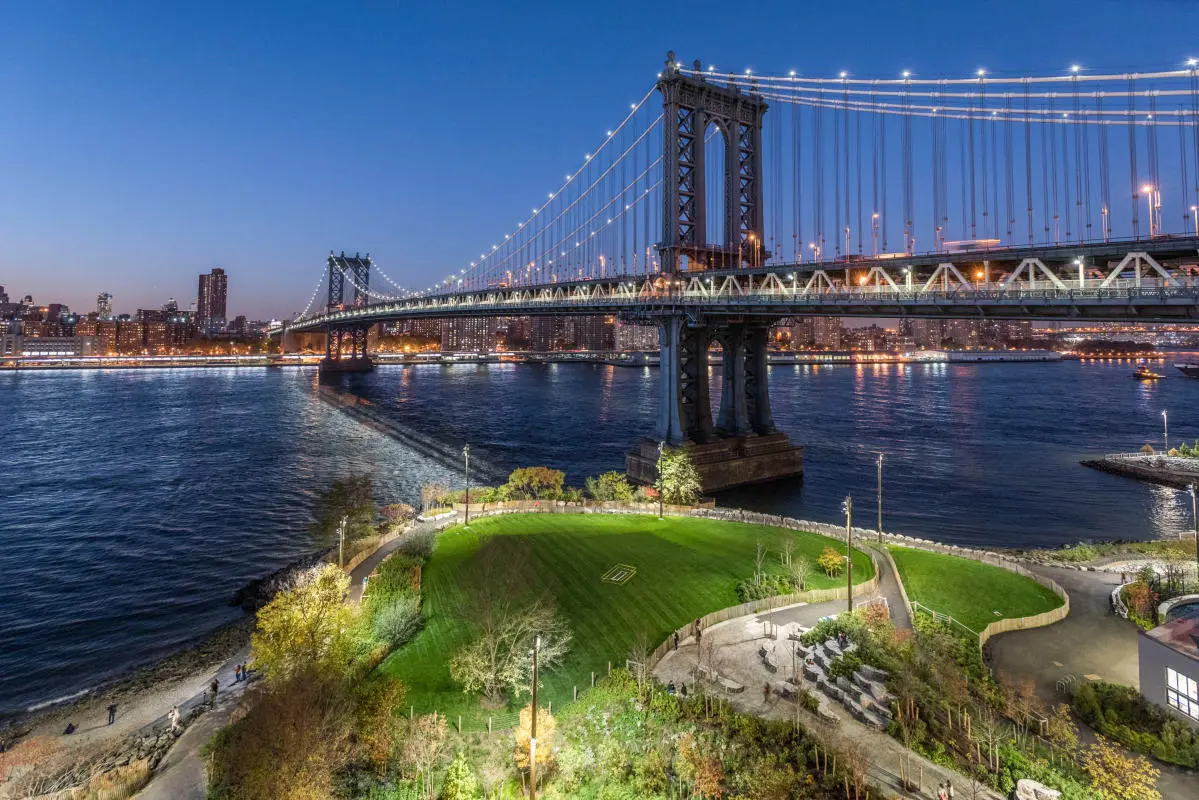 A Culinary Icon: Devour a Slice of Brooklyn's Best Pizza
Brooklyn and pizza have been synonymous for decades, and for a good reason. The borough boasts a rich tapestry of pizzerias, each with its own story, style, and mouthwatering flavors. Whether it's the charred crust of a wood-fired Neapolitan pizza, the gooey mozzarella on a New York-style slice, or the tangy tomato sauce of a Sicilian pie, Brooklyn promises a pizza experience like no other.
Some of the legendary spots include Di Fara Pizza, where the maestro Dom De Marco has been personally crafting pies for over 50 years, and Grimaldi's, renowned for its coal-fired brick oven pizzas. Each pizzeria, whether it's an old stalwart or a new contender, brings its unique flair and passion to the table.
Grabbing a slice (or two) in Brooklyn is not just about satisfying your taste buds; it's a culinary rite of passage. As the cheese stretches and the crust crunches, you're not just eating a pizza; you're savoring a piece of Brooklyn's rich culinary history.
Architectural Marvel: Walk the Brooklyn Bridge
Spanning the East River and connecting Manhattan to Brooklyn, the Brooklyn Bridge stands as an enduring symbol of New York City's ingenuity, resilience, and ambition. Since its completion in 1883, this iconic suspension bridge has captivated residents and tourists alike, not only for its architectural grandeur but also for the panoramic views it offers.
Walking across the Brooklyn Bridge is an experience that is both reflective and exhilarating. The wooden pedestrian pathway, elevated above the vehicular lanes, provides an uninterrupted journey. As you stroll from one end to the other, you're treated to sweeping views of the Manhattan skyline, the Statue of Liberty, and the distant Ellis Island. The gentle hum of the city, the rhythmic waves below, and the occasional bicycle bell ringing form the soundtrack of this urban adventure.

The bridge itself, with its Gothic arches and intricate cable patterns, is a marvel to observe up close. As the sun sets, casting a golden hue on the skyscrapers and turning the waters below into shimmering silver, the Brooklyn Bridge offers a moment of serenity in the heart of the city's ceaseless hustle. Whether you're a photographer, a history buff, or someone seeking a moment of contemplation, walking the Brooklyn Bridge is a journey you'll cherish.
A Green Haven: Explore Prospect Park
Nestled in the heart of Brooklyn, Prospect Park stands as a verdant oasis, offering residents and visitors a respite from the urban sprawl. Designed by Frederick Law Olmsted and Calvert Vaux—the masterminds behind Manhattan's Central Park—Prospect Park seamlessly blends natural landscapes with recreational amenities, making it a favorite spot for relaxation, play, and exploration.
Spanning 585 acres, the park is a mosaic of meadows, woodlands, lakes, and trails. The Long Meadow, a vast stretch of green, is perfect for picnics, sunbathing, or a leisurely stroll. The Prospect Park Lake, with its serene waters, is a haven for birdwatchers and paddle boaters alike. For the more athletically inclined, there are numerous baseball fields, basketball courts, and the 3.35-mile loop, frequented by joggers and cyclists.
Beyond its natural beauty, Prospect Park boasts architectural gems like the historic Boathouse and the ornate Prospect Park Carousel. The park's Bandshell hosts a plethora of concerts and events, bringing arts and culture to this green enclave.

Source: Conde Nast Traveler
Ride the Ferry
For a unique perspective of New York City, one needs to take to its waters. Riding the NYC Ferry is not just a mode of transportation; it's a voyage that offers panoramic views of the city's iconic skyline, bridges, and landmarks.

Starting from various points in Brooklyn, the ferry routes traverse the East River, connecting neighborhoods and offering riders unparalleled views of Manhattan's towering skyscrapers, the Statue of Liberty, and the majestic Brooklyn Bridge, among others. With the wind in your hair and the city's soundscape fading into a gentle hum, the ferry ride is both meditative and invigorating.

The ferry's spacious decks provide ample space to relax, take photographs, or simply revel in the city's magnificence from a watery vantage point. With convenient routes and affordable fares, the NYC Ferry is not just for commuters; it's a must-experience for tourists and locals seeking a fresh perspective on the Big Apple.
Chow Down on a Peter Luger Steak
A pilgrimage for meat aficionados, Peter Luger Steak House is an institution in the world of steakhouses. Located in Williamsburg, Brooklyn, this legendary establishment has been serving up some of the finest steaks since 1887. With its no-frills decor, the emphasis here is unmistakably on the food, and oh, what food it is!

The star of the show is the USDA Prime beef, aged to perfection on-site and cooked with expertise that comes from over a century of experience. Whether you opt for the iconic Porterhouse, the succulent ribeye, or the tender filet mignon, each bite promises a symphony of flavors. Complemented by their famous steak sauce and paired with classic sides like creamed spinach and German-style potatoes, a meal at Peter Luger is a carnivore's dream come true.

While the steaks reign supreme, the ambiance, characterized by wooden beams, brass chandeliers, and the ever-present hum of satisfied patrons, adds to the charm. A meal at Peter Luger isn't just about the steak—it's about savoring a piece of New York's rich culinary heritage.
Source: EaterNY
Check Out the Brooklyn Museum
Standing with grandeur near the eastern edge of Prospect Park, the Brooklyn Museum is a beacon of art, culture, and history. As New York City's third-largest museum, it boasts an impressive collection of over 1.5 million works, encompassing a vast array of cultures, epochs, and styles.

As you traverse its expansive galleries, you'll encounter ancient Egyptian masterpieces, revered American art, and avant-garde contemporary pieces. The museum's commitment to inclusivity is evident in its diverse exhibitions, which often spotlight underrepresented artists and cultures, offering a holistic view of the world's artistic legacy.

Beyond its permanent collections, the Brooklyn Museum is known for its dynamic temporary exhibitions, interactive installations, and engaging events, ensuring there's always something new to explore. The museum also hosts the famed First Saturdays—a monthly event filled with free art and entertainment, drawing locals and tourists in droves.
Source: Brooklyn Museum
Visit Timeout Market + Jane's Carousel
Situated in the historic DUMBO district of Brooklyn, the Timeout Market brings a gastronomic extravaganza to the borough's iconic waterfront. Housed in a revamped 19th-century warehouse, this expansive food hall gathers some of New York City's top chefs and culinary talents under one roof. From gourmet pizzas and succulent burgers to international delicacies like sushi and tapas, the market offers a smorgasbord of flavors, ensuring every palate is catered to.

After you've indulged in the culinary delights, step outside for a dose of old-world charm at Jane's Carousel. This meticulously restored, antique carousel, dating back to 1922, sits inside a glass pavilion designed by the renowned architect Jean Nouvel. As the carousel's painted horses and chariots spin against the backdrop of the Manhattan skyline and the East River, riders, both young and old, are transported to a bygone era. The combination of culinary delights at Timeout Market and the whimsical allure of Jane's Carousel make for a day of feasting and nostalgia in the heart of Brooklyn.
Source: TimeOut
Hang Out at Coney Island
A legendary escape for New Yorkers for over a century, Coney Island is where the pulse of the city meets the rhythm of the waves. This iconic seaside destination is a delightful blend of sandy beaches, amusement rides, boardwalk entertainment, and an undeniable old-school charm.

Dive into the thrills at Luna Park, home to the historic Cyclone roller coaster and an array of other rides that cater to both adrenaline junkies and families. The nearby New York Aquarium offers a glimpse into the fascinating world beneath the waves, showcasing a diverse marine life that captivates visitors of all ages.

Strolling along the boardwalk, you'll encounter a tapestry of sights and sounds—from buskers and artists to the tantalizing aroma of Nathan's Famous hot dogs. During the summer, Coney Island becomes a hub of activity with fireworks displays, concerts, and the renowned Mermaid Parade.
Visit the Brooklyn Botanic Garden
A lush oasis amidst Brooklyn's urban sprawl, the Brooklyn Botanic Garden is a living tapestry of diverse plant life and seasonal blooms. Spanning 52 acres, this botanical haven offers visitors a chance to immerse themselves in nature's beauty, irrespective of the season.

In spring, the Cherry Esplanade bursts into a mesmerizing display of pink blossoms, drawing crowds for the much-celebrated cherry blossom festival, Hanami. The Japanese Hill-and-Pond Garden, with its koi-filled pond and Shinto shrine, provides a serene, meditative space. Further exploration reveals the Cranford Rose Garden, a fragrant testament to the beauty of roses, and the Shakespeare Garden, which boasts plants mentioned in the bard's plays.

Source: NYC Tourism

Watch the Sunset at Domino Park

Overlooking the East River in Williamsburg, Domino Park has rapidly become one of Brooklyn's most cherished waterfront spots. Spread across six acres, this public park is located on the site of the former Domino Sugar Refinery, and elements of its industrial past have been artfully integrated into its design.

But as day turns to evening, the true magic of Domino Park unfolds. As the sun descends, casting golden hues over the Manhattan skyline, the shimmering reflections on the river and the iconic silhouette of the Williamsburg Bridge create a mesmerizing tableau. The terraced seating, designed to mimic the form of sugar mounds from the old refinery, provides an ideal vantage point for this daily spectacle.

While the sunset draws many to Domino Park, its other amenities—like the playground, the volleyball court, and the Tacocina taco stand—ensure there's plenty to do before and after the golden hour. For a blend of history, urban design, gastronomy, and nature's beauty, Domino Park is a must-visit, especially as the sun bids adieu.

Conclusion:
Brooklyn's allure lies not just in its iconic sights or its historic roots, but in the tapestry of experiences it offers to every visitor. Each corner of this dynamic borough tells a story, each landmark holds a memory, and every sunset brings a promise of another adventure. Whether you're strolling through serene gardens, savoring culinary delights, or simply soaking in the skyline views, Brooklyn leaves an indelible mark on the heart, beckoning you to return and explore once more.