Best Budget Beach Breaks in the USA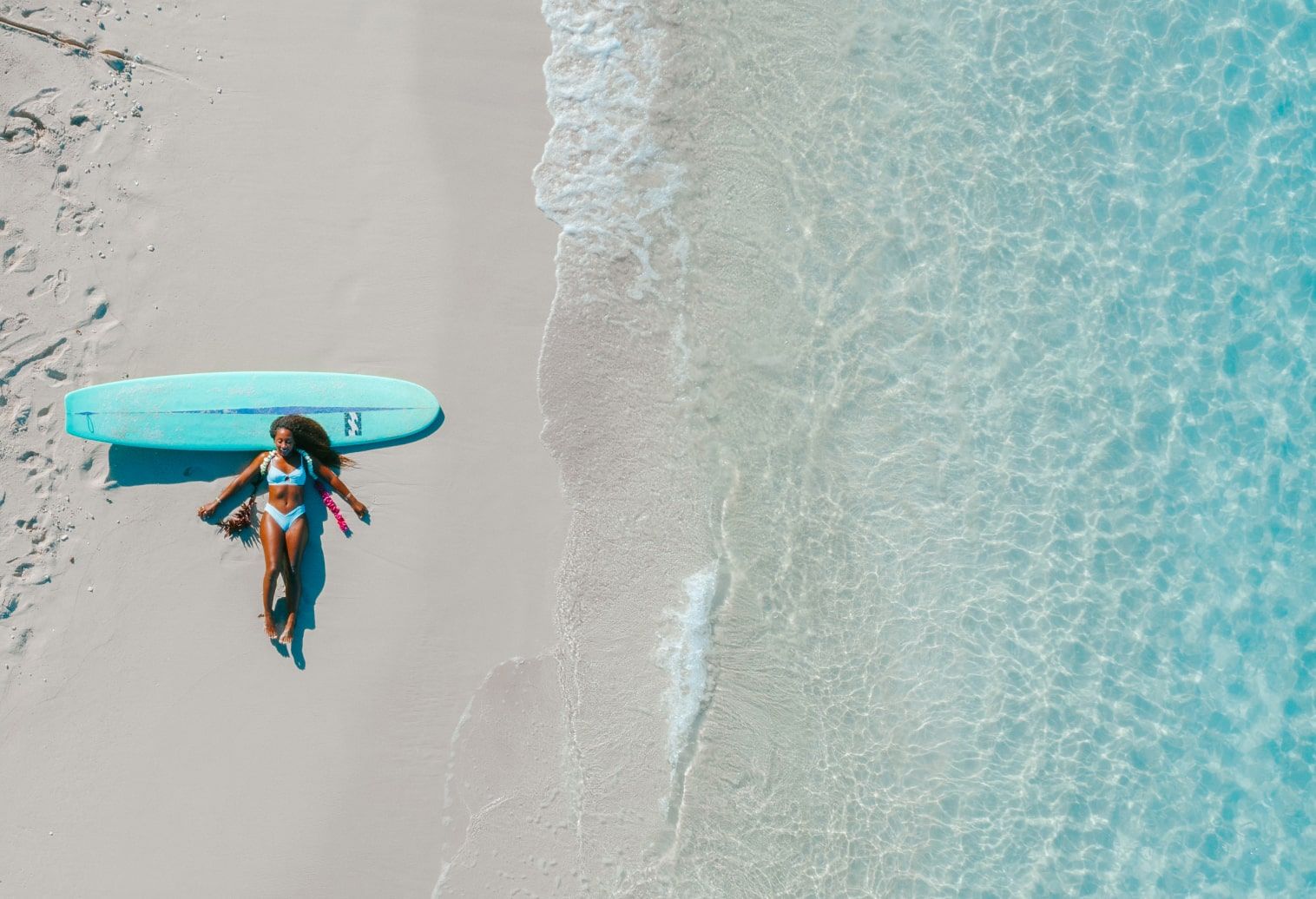 There is nothing as relaxing and satisfying as a refreshing beach vacation. The ocean breeze, turquoise waters, the endless view of trees, and beautiful sunsets offer a thrill for the soul, satisfying every idea of how a perfect vacation should be.
America's coastline has many fantastic beach towns, and each coast beach has its unique features that match your ideal beach break. It is filled with irresistible and cheap beaches for vacations, ideally for those who want the best, all within their budget.
There are many cheap beaches you can choose from if you're thinking of going on a beach vacation but work within a budget. The good news is that you do not have to break the bank to have a fun and memorable beach vacation. We've compiled a list of the best beaches in the US to spend your next vacation.
Check out our top choices for the best budget beaches in the USA.
Daytona Beach, Florida
Daytona Beach is one of the top-rated cheap family beaches for vacation, and it is so much more than just a family vacation spot.
This lively town on the Atlantic coast is a wonderland for couples and tourists seeking an amazing experience indulging in one of the best beaches in the US.
Apart from being perfect tanning and walking spot, Dayton's 23 miles of pristine coastline is an attraction for water lovers. Activities like surfing, scuba, kayaking, parasailing, dolphin tours, etc., are quite popular.
Daytona has something for everyone. From Daytona Lagoon Premier Waterpark, Downtown District for shopping, to Daytona International Speedway for sports-lovers.
Besides these amazing features, Daytona Beach has many affordable lodges with high-class facilities and services, all on a friendly budget. Dayton has everything you need for a fun-filled beach vacation.
South Padre Island, Texas
South Padre Island is one of those destinations with more to offer than people assume. It is a great destination for people who love to travel or enjoy outdoor activities, but it's also suitable for families with kids.
While relaxing or engaging in watersports is the most popular activity. Visitors can also go on day trips to wonderful sites, like the Isla Blanca Beach Park and the Largest Outdoor Sandcastle.
One of the Island's top sights is the Sea Turtle Inc., an amazing educational experience for kids and adults. This system is actively committed to protecting sea turtles and educating people on what to do if they encounter one. With these interesting activities, South Padre Island is worth trying.
Ocean City, Maryland
Ocean City is a beach resort town in the US, between the Atlantic Ocean and the Isle of Wight Bay. Its beautiful scenery, fun activities, and friendly vibe make it attractive to tourists and travelers.
It features miles of beach and a wooden boardwalk lined with seafood restaurants, boutiques, parks, bars, hotels, and other attractions. The sandy Atlantic shoreline is fun for strolls, and other water recreations are kayaking, surfing, and fishing.
Ocean City is surely one of the best options for a budget beach destination in the USA.
Myrtle Beach, South Carolina
Extensive miles of sandy coastline, all-year-round sunny weather, and wide options of affordable activities make Myrtle Beach the perfect cheap beach for vacation. Aside from topping the lists of one of the best long weekend break beaches in the US, Myrtle Beach is also a great destination for a family vacation.
Myrtle Beach is one of the best choices for a budget beach outing in the USA, especially once the summer weather hits. This place offers great nightlife, over 100 golf courses, and several miles of sandy beaches, all at affordable prices.
The city's wide beaches are a perfect setting for relaxation and fun-filled activities like jet skiing, surfing, kayaking, swimming, parasailing, and dolphin cruises.
Another amazing thing about this place is the condo-style lodgings with kitchens and living rooms for guests and families who want to save some cash and cook for themselves.
From live music and dramatic performances, family fun spots, and remarkable dining and shopping options, there is something for everyone regardless of age and interests.
Cannon Beach, Oregon
A small coastal city in northwest Oregon, Cannon Beach earned its accolades as one of the best beaches in the United States. According to National Geographic, Cannon Beach is one of the world's 100 most beautiful places.
This city is famous for its massive Haystack rock, which rises 235 feet above the ocean floor and Tillamook Rock Lighthouse located 133 feet above sea level.
The scenic beach coastline is a blend of the natural beauty of the sands, ocean, cliffs, and birds, which is an attraction for tourists and travelers. This elegant destination shows off nine miles of beaches, where you can admire colorful tide pools and an elegant display of migratory birds.
Finally, if you decide to try out something different from leisure walks along the waterfront or nature viewing on the beach, you can take the chance to explore Ecola State Park. This park features several miles of hiking routes and great picnic spots.
Huntington Beach, California
With not less than 300 sunny days in a year, Huntington Beach is one of the best and the top destinations for travelers who seek some affordable beach relaxation at any season.
Located close to Los Angeles, along the Pacific Coast Highway, this city is famous and hailed throughout the country for its remarkable variety of outdoor activities.
Huntington City Beach has consistently proven to be a perfect destination for surfers, travelers, and families wishing to spend some time by the ocean.
Other ways to enjoy your trip to Huntington Beach include horseback riding in the 154-acre Huntington Central Park Equestrian Center, dolphin cruises, and strolls through the massive Beach Pier with the magnificent scenery of the Pacific Coast.
Cape May, New Jersey
Cape May is one of the best beaches in the US, with so much to see and fun activities to engage in, especially for history enthusiasts and tourists. Cape May is also bliss for beach lovers, as it has some of the most beautiful East Coast beaches along its seacoast.
It is one of America's oldest seaside resorts, famous for its National Historic District, with about 600 preserved Victorian buildings, many of which were converted to hotels, restaurants, and shops.
Although cheap hotels are not all that easy to find in this New Jersey town, aside from high-priced hotels, much of the beauty of vacations in Cape May lies in the abundance of free activities to enjoy.
For tourists who want to learn about the town's history, Mid-Atlantic Center for the Arts & Humanities organizes guided walking tours along Washington Street, where many of the town's finest ancient buildings are found.
Cape May gives unlimited opportunities for sightseeing and outdoor recreations.
Carlsbad, California
Carlsbad, California, is called "The Village by the Sea." This small, affluent beach town is rich in local history with the ambiance of a coastal resort city and the charm of an old European city.
This charming city features beautiful sandy beaches, three distinct lagoons, great shopping, and top-class sporting events. It has miles of scenic and beautiful beaches, great restaurants, and the perfect environment; a popular weekend spot and a great destination for cheap beach vacations.
Also in the heart of Carlsbad is the LEGOLAND California resort, with over 60 rides, shows, and attractions. It's an interactive, hands-on park experience for families with children.
Carlsbad has fifty acres of Giant Persian Buttercup flowers that make up The Flower Fields at Carlsbad Ranch. Carlsbad boasts of many prominent golf kits producers, and it also features the Omni La Costa golf courses — a legend in the history of golf with 36 golf holes.
Pismo Beach, California
Pismo Beach is a city on California's Central Coast, known for its wineries and abundance of beaches.
The main beach is one of the top attractions. The first point that will catch any visitor's attention at this beach is its pier and beautiful coastline. The main beach is popular among anglers, photographers, and surfers.
A few highlights of Pismo Beach include The Monarch Butterfly Grove, the Dinosaur Caves Park, the Chumash Park, and Margo Dodd Park.
While visitors with a love of nature can explore the Pismo Preserve of about 900-acre, with incredible panoramic views of the Pacific Ocean, food lovers can go wine tasting in the nearby neighborhoods of Edna Valley, Avila Valley, and Arroyo Grande.
Visitors can get involved in various exciting activities like surfing, kayaking, and kiteboarding. This beach town has everything one could wish for from a great cheap beach vacation.
Virginia Beach, Virginia
Virginia Beach is one of the best and most popular beaches and vacation spots in America, with various restaurants, amusement parks, and perfect surfing conditions.
Along with being one of the most popular beaches, it is also one of the most visited summer beaches in the US, especially on weekends.
Located close to where the Chesapeake Bay and the Atlantic Ocean meet, Virginia Beach is an enchanting coastal town with 38 miles of coastline and many affordable activities.
The seafood quality and unlimited access to affordable restaurants in Virginia Beach are huge attractions. Here, you can enjoy outdoor dining with amazing views.
Aside from hanging out on the beach, you can also explore the parks, including the First Landing State Park and False Cape State Park, where hiking and biking activities can be found.
This beach town is famous for its top surfing spots and many surfing competitions the town organizes throughout summer. You might want to include the Ocean Breeze Waterpark and Virginia Aquarium in your list of places to see in this beach town.
You Don't Have to Break a Bank to Have Fun and Enjoy High-class Treatment

For many people, the idea of a beach vacation trip comes with the thought of an outrageous expense. Although all beaches have something in common, not all beaches are the same. Each coast's beach has its unique attraction.
Some beach destinations are expensive, while some are quite cheap and affordable. However, there are many great and cheap beach vacations in the US that you can take without blowing up your budget or breaking the bank.
With our list of not just the cheapest but some of the best beaches to visit in America, we hope nothing stops you from having a great beach vacation soon.