Best Day Trips from London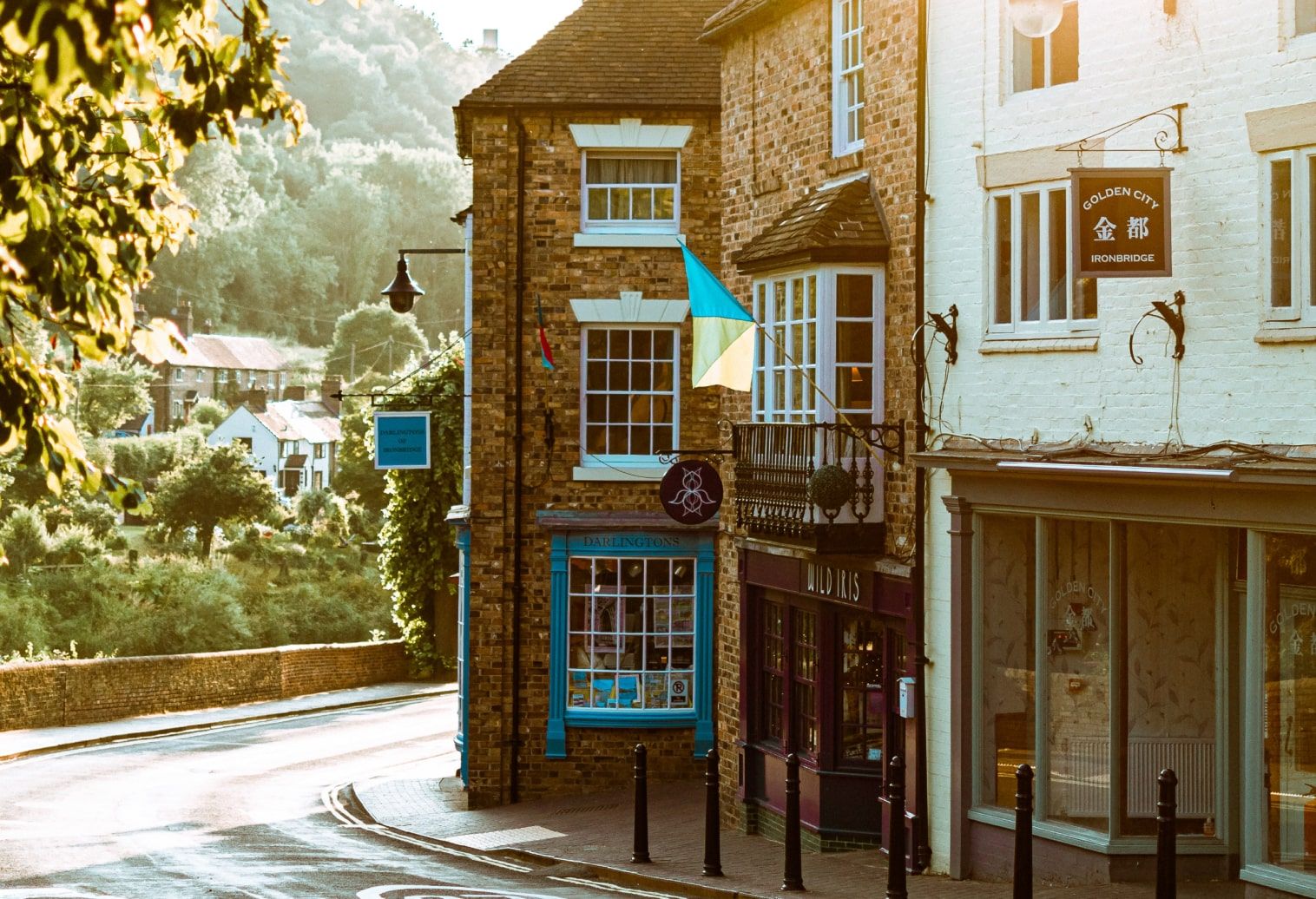 London, the capital city of the United Kingdom, is a historic city with a vibrant culture. Despite the fact that London is a popular tourist destination, there are also interesting places to visit near London. Day trips around the UK are the perfect idea if you're in London for a while and want to change scenery.    
When going on a day trip from London, you could either board a train or travel by road. Generally, these tours outside London take about an hour or more, depending on transport you choose for your London trips.

We have compiled a list of places to visit near London for a perfect day trip.
Brighton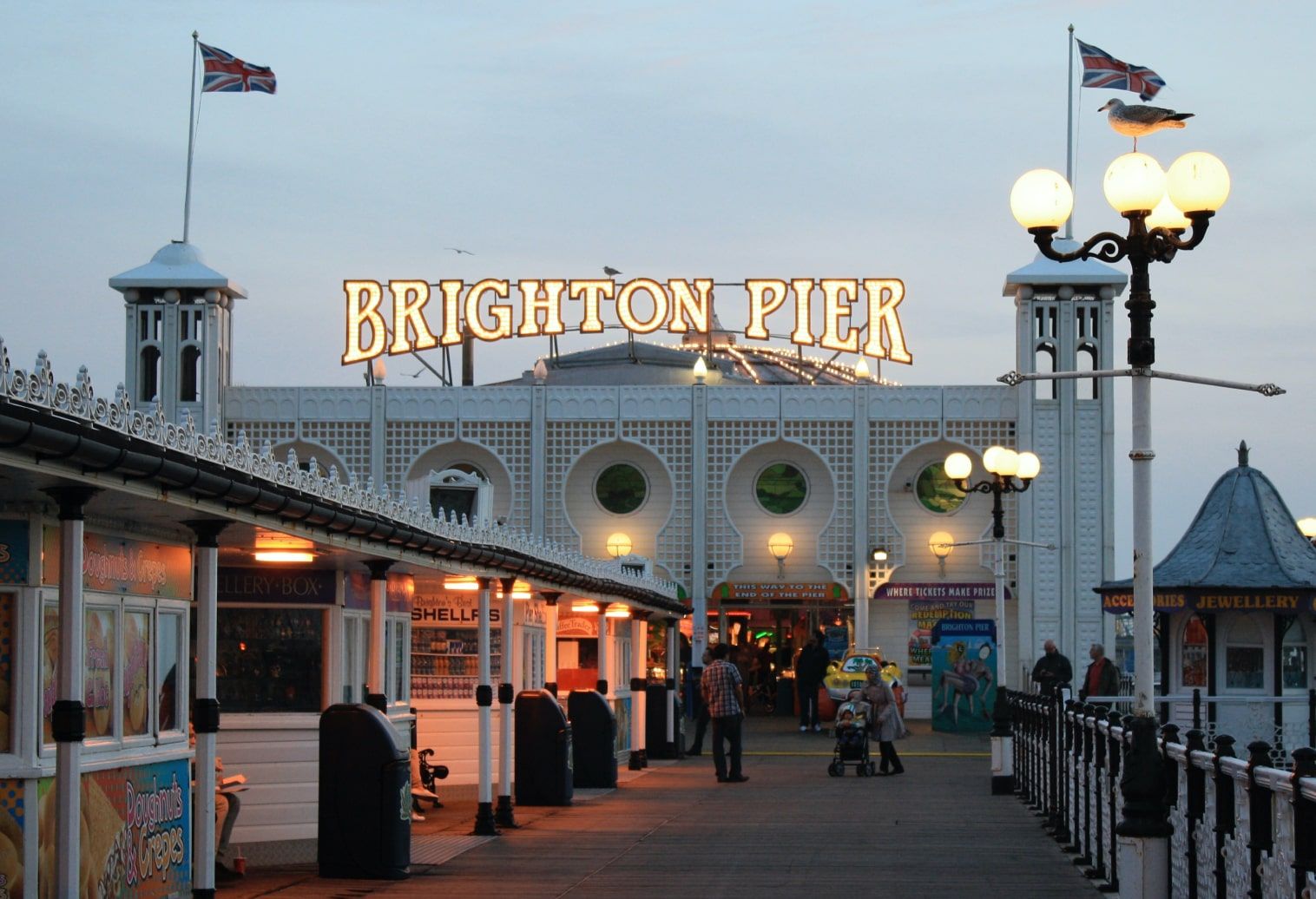 In East Sussex, this seaside town is one of the most desirable places to visit near London. For more than a century, Brighton has drawn visitors to its shores. As one of the best day trip destinations from London, tourists flock here during the summer because of its beach. As one of England's liveliest places, Brighton is vibrant, colorful, and creative. The city is beloved for its sizeable LGBTQ population, ethnically conscious people, originality, and thriving businesses.

Brighton offers more than just beachside fun: it is home to a buzzing food and drink scene. The city is also known for its fish and chips and is one of the most vegan-friendly cities in the world. The Palace Pier stands out as one of the main attractions in Brighton. The pier offers a variety of activities, from roller coaster rides to amusements, sideshows, food, and drinks.
How to Get to Brighton
From London Victoria or London Bridge, you can easily take the train to Brighton. This day trip from London by train takes about one hour.
Things to Do in Brighton
Have fun playing arcade games at the Brighton Pier.
See Brighton from the top of the British Airways i360.
Wander the lanes in the Old Town and visit quirky shops.
Check out the Grand Royal Pavilion for beautiful architectural details.
Spend some time relaxing on Brighton Beach.
Take a look at Hove's famous beach huts.
Go to Earthship Brighton to learn about sustainability and nature. An eco-paradise made of recycled tires, bottles, and cans.
Bath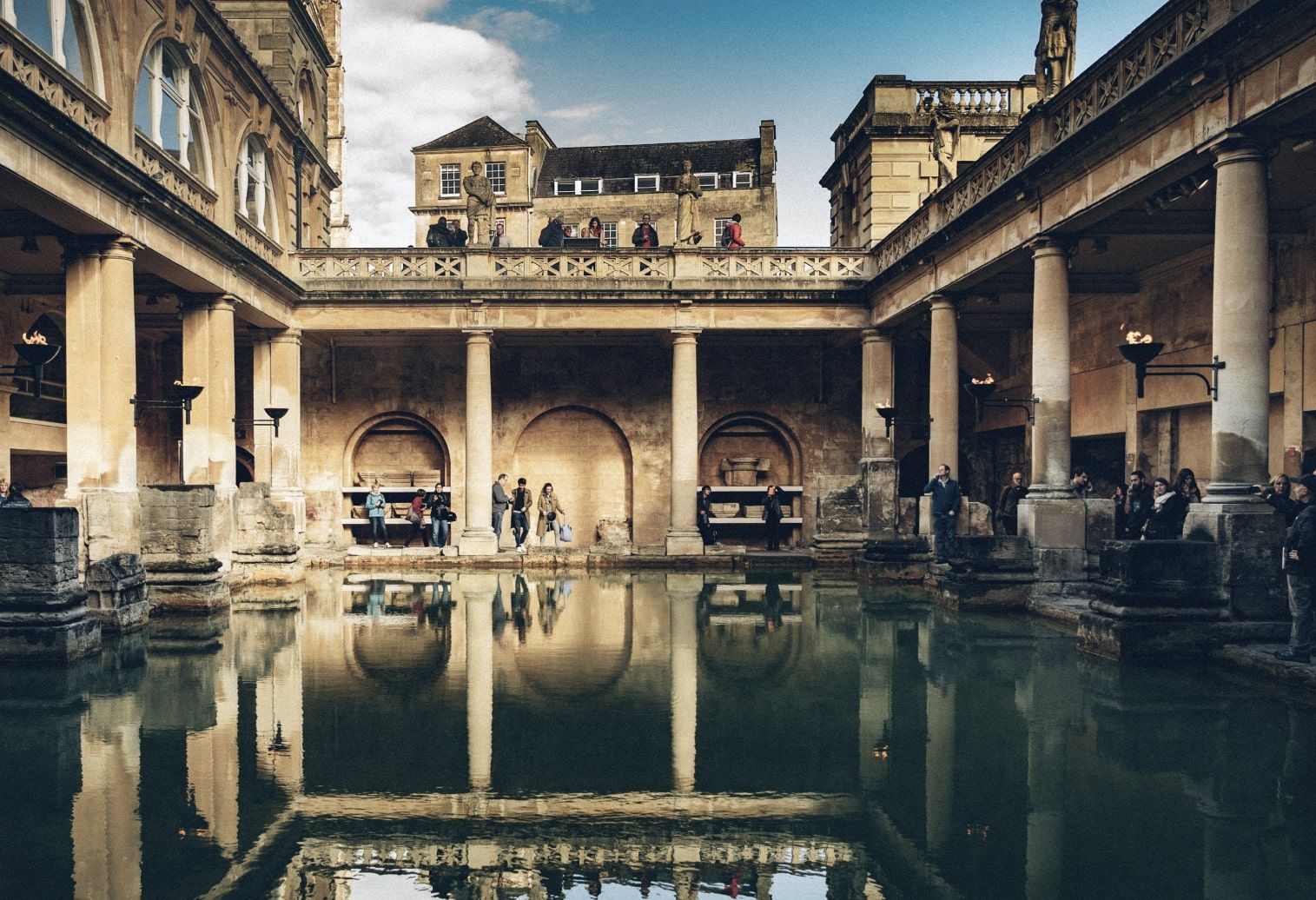 Bath is a UNESCO world heritage city known for its Georgian architecture and preserved hot springs. Visiting Bath makes for an enjoyable day out in London because it is one of the most beautiful day trip cities in the UK.

Bath was initially built by the Roman empire. The ancient city holds historical remains evident from its 18th-century architecture, town planning down to the last Gothic church in England. The Roman empire built thermal retreats, saunas, and bathhouses around the hot spring they discovered in the area.

Bath is one of the most popular places to visit near London. People come from all around the world to see the well-preserved Roman baths and admire the remnants of the preserved Georgian architecture. To see all the incredible sights in Bath all at once on this London day tour, consider taking a boat trip on River Avon.

How to Get to Bath
A London trip to Bath would take about 90 minutes from Paddington.
Things to Do in Bath
Admire the Roman Baths and the historic monuments on the site. Heads up, while visitors and tourists are allowed to see the Bath, no one is permitted to enter the water.
To have a feel of the hot spring, head on to Thermae Bath Spa to pamper yourself. It is the only natural spring in England accessible for a bath. Its rooftop hot pool gives a magnificent view of the city.
Just across the Roman Baths is Bath Abbey, one of the most spectacular cathedrals in the UK famous for its "ladder of angels."
It would be a shame to leave Bath without looking at The Royal crescent. The Royal Crescent is one of Bath's iconic landmarks built in the 18th century. The 500-foot-long crescent-shaped building is a perfect example of Georgian architecture.
Browse through the Pulteney Bridge to the great Pulteney street. Pulteney Street is the city's best-preserved Georgian quarter with many impressive landmarks.
Finally, check out Sydney's garden. It is one of the UK's best-remaining pleasure gardens and Jane Austen's favourite spot.

Cambridge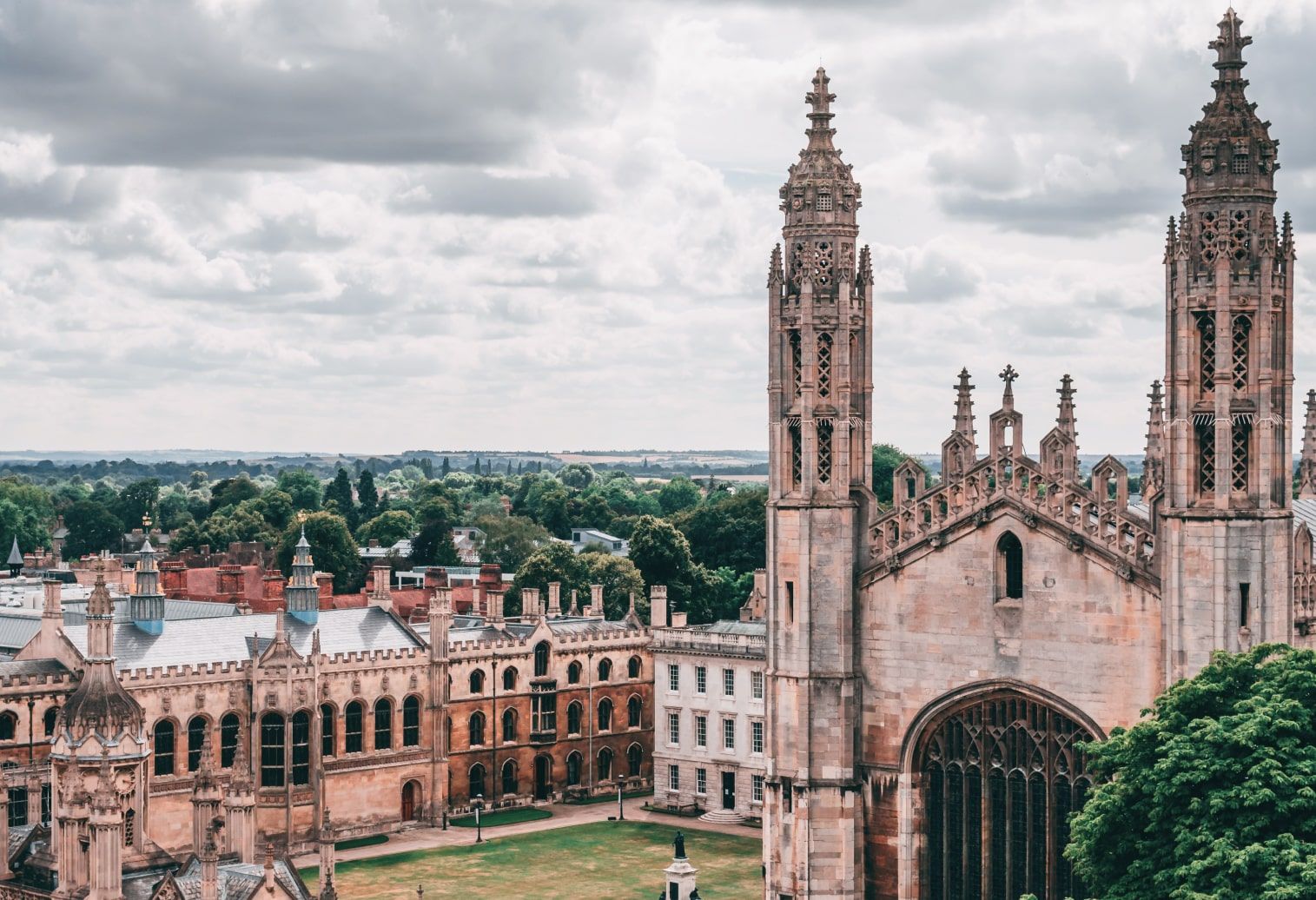 Just an hour from London, this lovely city is one of the places to visit near London. At the heart of this city is Cambridge University, one of the oldest universities in the world. It also has prestigious colleges like King's College, Trinity College, and St. John's College. Cambridge is famous for its magnificent architecture and serenity. This day trip from London is ideal for tourists that want to enjoy tranquility while escaping the busyness of big cities.    

Cambridge is best known because of the university located there. Many people come around to sightsee and admire the unique architectural designs of its colleges. Of all the 31 colleges, King's College is most popular for its magnificent gothic chapel. Besides sightseeing, Cambridge is a great shopping destination and home to high street brands, bohemian beauty, and local markets alike.

How to Get to Cambridge
A day trip from London King's Cross to this historic city takes about 50 minutes by train. By car, the journey can take two hours.
Things to Do in Cambridge
Have a walking tour around the university ground and see King's College.
Have a punting tour down the River Cam to see many of the city's famous landmarks.
Visit Kettle's Yard gallery and the Fitzwilliam Museum.
Although not for fainthearted, climb to the tower of Great St. Mary's church for an excellent view of the city.
Visit the 12th century St. Peter's chapel.
Visit Cambridge University's botanical garden or the Cambridge gin laboratory.
Rent a bike and cycle around the city for fun. You certainly won't be alone because many people cycle in Cambridge.

Whitstable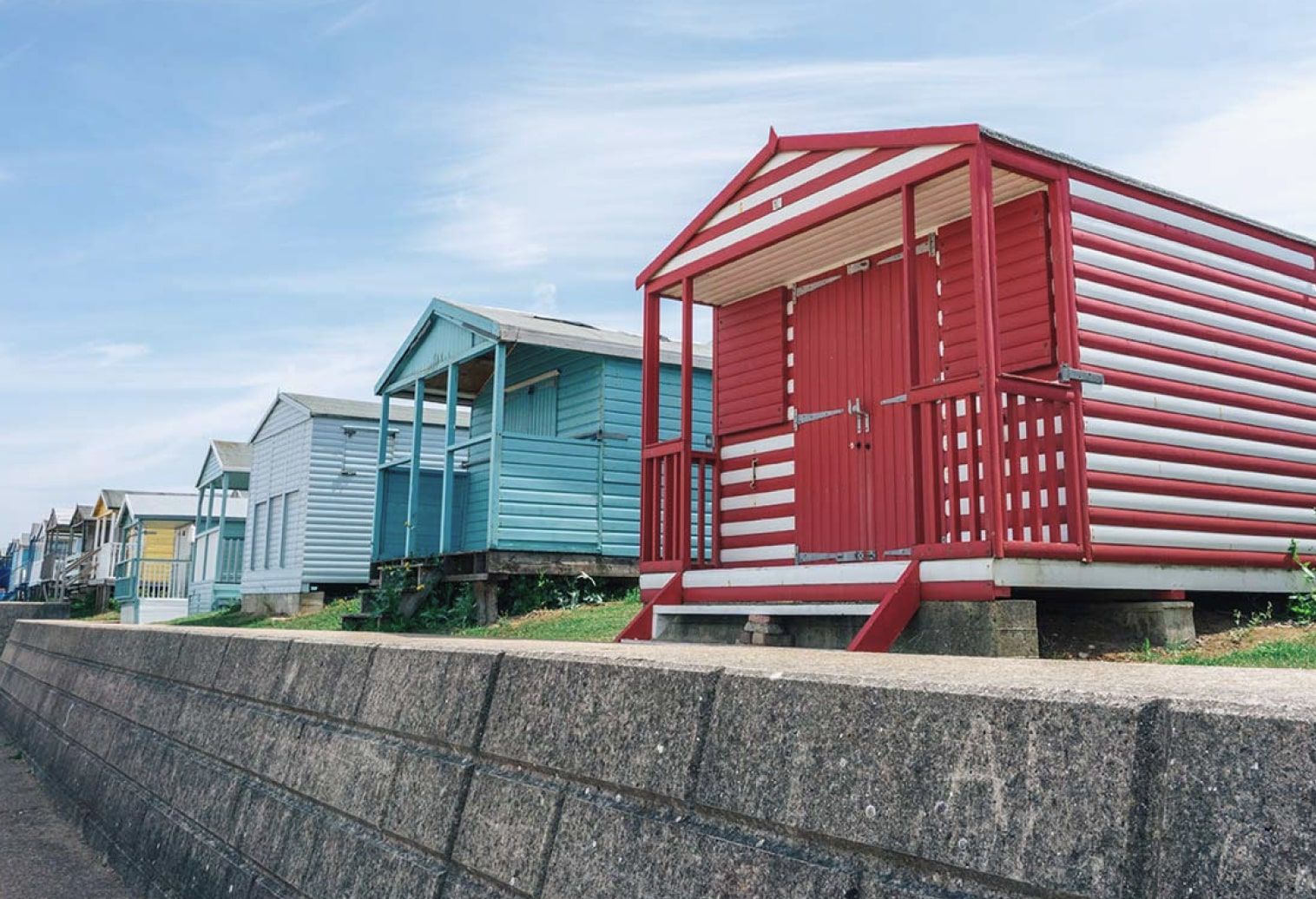 For the best seaside nature tour outside London, Whitstable is your best bet. This little seaside town is a favourite London day tour destination, particularly because of its fresh oysters and seafood. This picturesque pebbled street town is where you will find the best seafood delicacies.

Whitstable is a community-oriented town with friendly natives. You will certainly enjoy the culture of the people and its simplicity. The town boasts of two beaches where you could go to unwind while savouring the beauty of nature.
How to Get to Whitstable
A day trip from London by train takes about one hour and twenty minutes. You can board a train at London Victoria.
Things to Do in Whitstable
Visit the seafront and harbor.
Enjoy oysters at the seafood restaurants.
Explore Whitstable castle.
Take a boat trip.
Relax at the Tankerton beach.
Visit the fish markets for fresh supplies.

Windsor Castle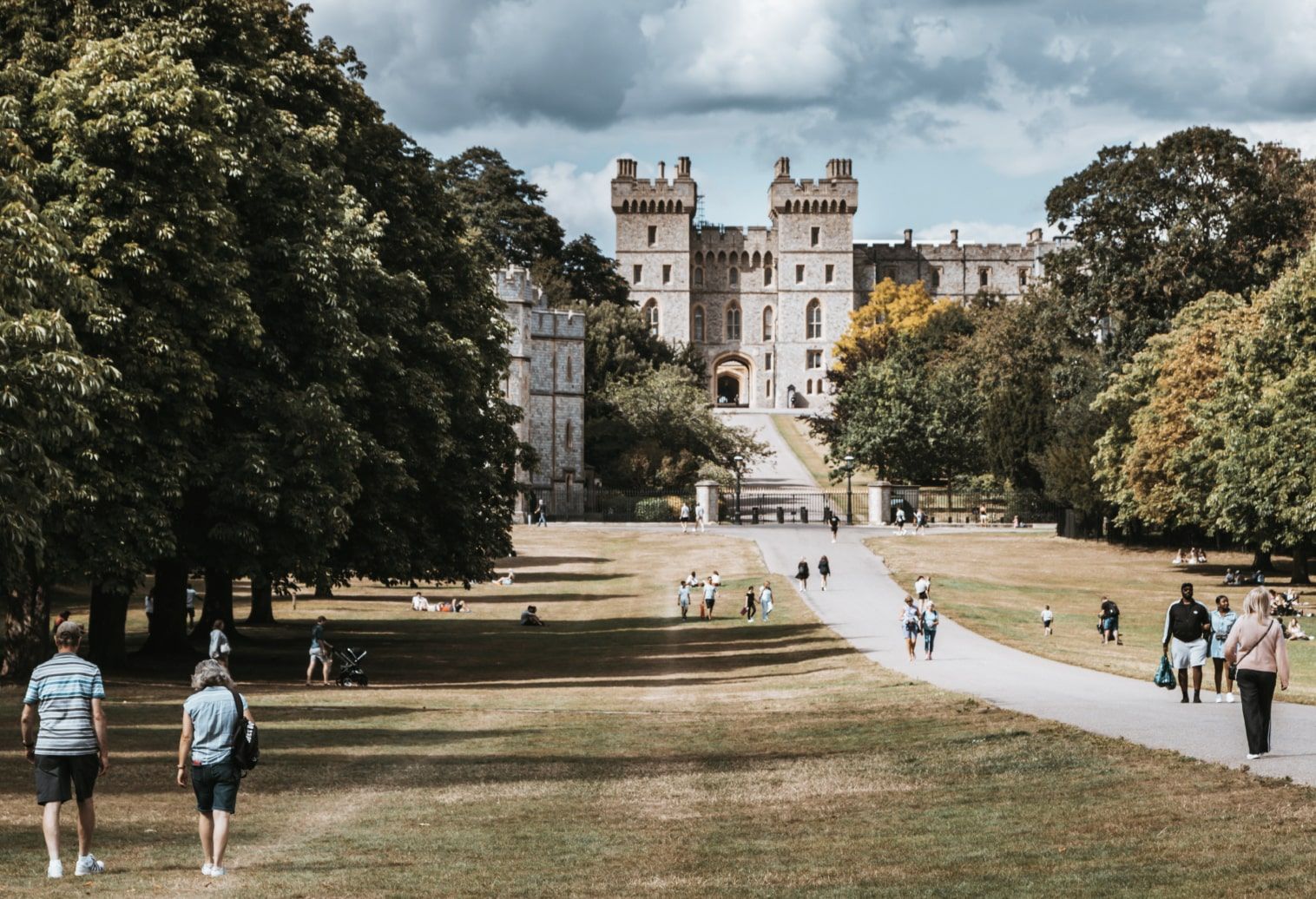 If you have been curious about Royal life, consider an English castle tour in Windsor. In less than an hour from Paddington, you can get to this historic city and have plenty to see and do. The apparent attraction of Windsor is the Windsor castle. Windsor Castle is the oldest and largest occupied castle in the world. This thousand-year-old palace is home to Her Majesty, the Queen of England.

An English castle tour of Windsor will give you an insight into the royal family's history and culture. Beyond the magnificent castle, there are several other places to explore in Windsor.
How to Get to Windsor
Take a one-hour train from London Waterloo station to Eton and Riverside Station in Windsor. Windsor Castle is just away from the train station.
Things to do in Windsor
Book a guided tour or wander about the castle on your own. You should know that the castle does not open Tuesdays and Wednesdays.
Witness the iconic guard changing at the castle ground. It happens at 11 am on Tuesday, Thursday, and Saturday from April through July.
Walk to Windsor park from the castle. With a 3-mile stretch, this enormous park is surrounded by trees and green grass.
Visit Windsor is St. Georges' chapel, where Megan and Harry got married. Take a walk and explore the iconic chapel.
See Eton college, where Prince William and Harry boarded.
This English castle tour is incomplete without taking a boat tour along the River Thames.
You might also consider exploring the streets of Eton filled with cute tea shops.  
The Cotswold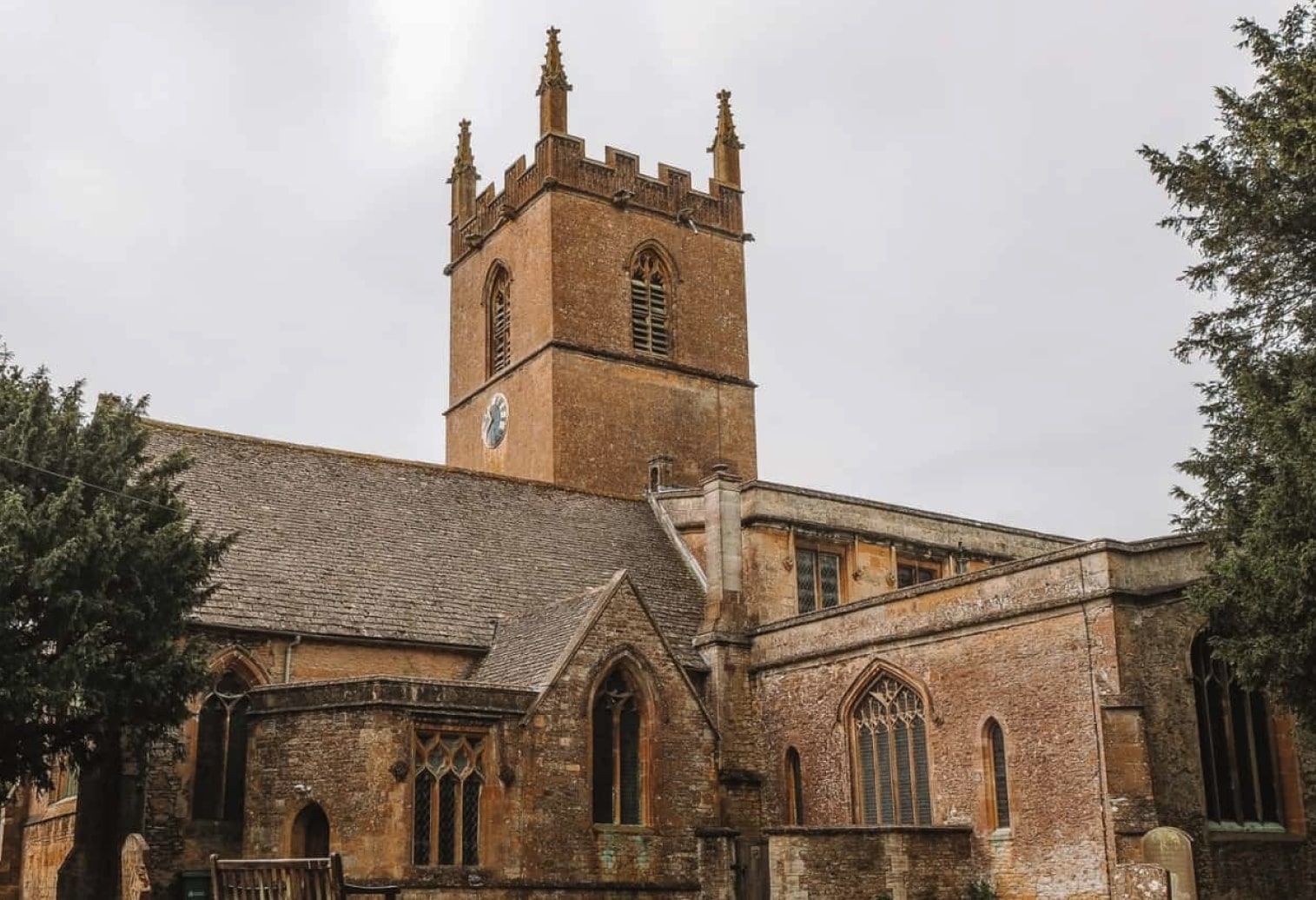 Are you seeking to experience a different feel to London? The Cotswold may be a suitable tour outside London for you. This picturesque English village is located two hours to the east of London. Visiting the Cotswold is a great day trip from London because you get to see historic towns and stone-built villages. In 1996, Cotswold was designated as an area of outstanding natural beauty- a designation given to regions to conserve them. You could spend all day walking around looking at the beautiful scenery and architecture.

How to Get to Cotswold
A two-hour drive from central London to Cotswold will fly by. You should know that this day trip from London is best experienced in a car. It's more convenient to drive around the town and see connecting villages.
Things to Do in Cotswold
Hop in your car and drive around to experience the true beauty of this small town. Bibury and Burford are the top two towns to see. You are sure to have a great time with the locals when you visit the restaurants, pubs, and shops along.
Make a stop at St Edward church for a unique cultural and historic sight.
See Castle Combe on the south side and explore Burton-on-the-Water- the prettiest village in England.
While in Cotswold, you can walk through the gardens to pick fruits and flowers. You can also shop for plants and organic gift items in nearby stores. Don't forget to take a souvenir back home for your loved ones.

Rye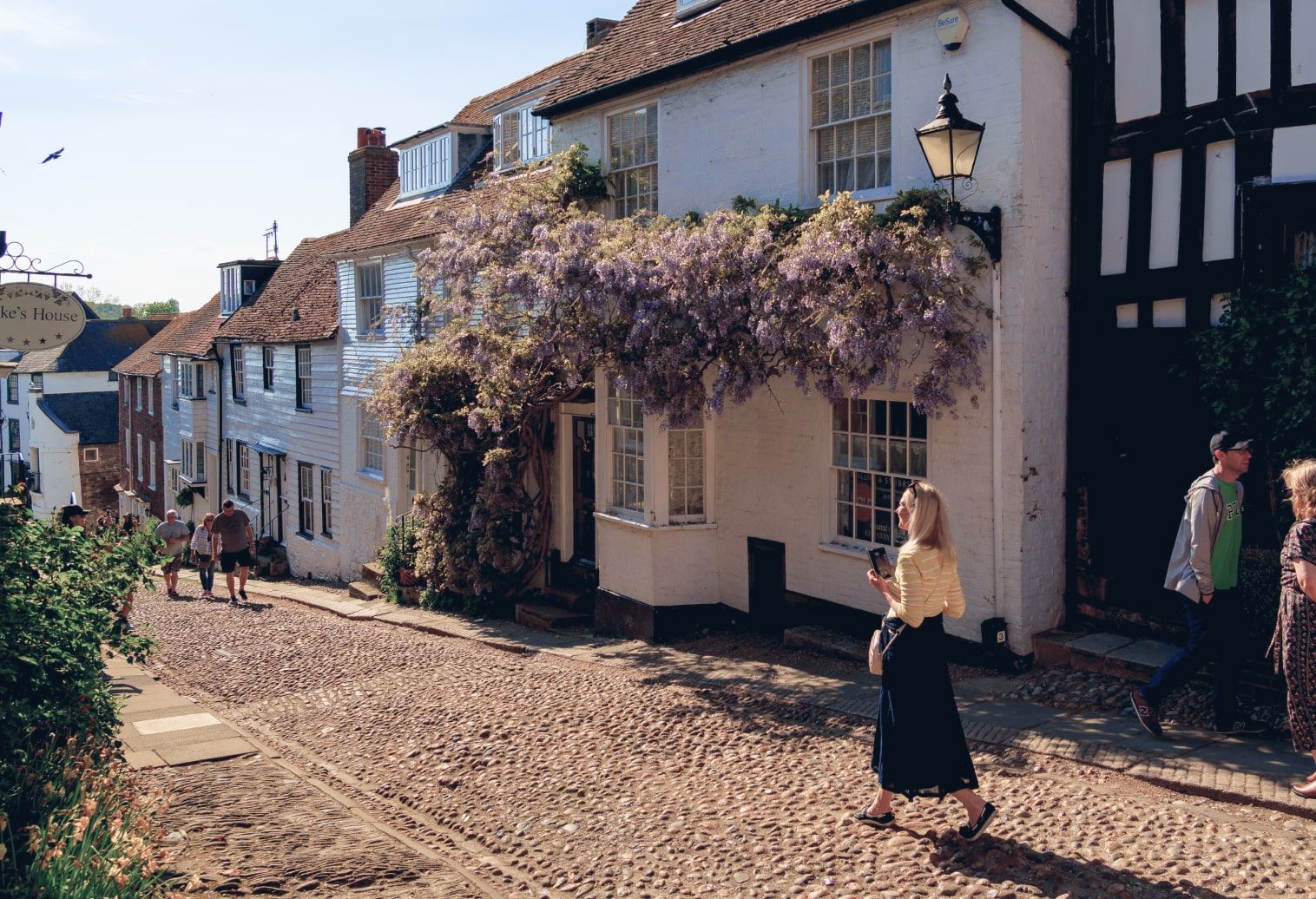 Although not a popular tourist destination, a London trip to Rye will be unforgettable. Rye is a unique coastal town with the storybook charm located on the south coast of England. This beautiful seaside city has perfect scenery, with quirky shops, restaurants, and historical sites. Rye feels like the complete opposite of London.

The houses in Rye are beautiful, constructed with red bricks, and the street walk is made of pebbles. You could spend the whole day strolling the street and admiring the cottage architecture and history of this pleasant town. In addition, Rye has a charming town center which is an excellent place to explore.
How to Get to Rye
For a day trip from London to Rye, take a train from King's Cross St. Pancreas. The journey typically takes one hour. If you are traveling by car, it will take one hour and 40 minutes.
Things to Do in Rye
See the historic harbor and the old riverside dock.
Visit the Bird sanctuary.
Walk on Mermaid street — one of the most beautiful streets in England.
Chill on a hot afternoon on the nearby sandy Camber beach.
Visit the Rye castle.
Explore Rye's nature reserve.

Stratford Upon Avon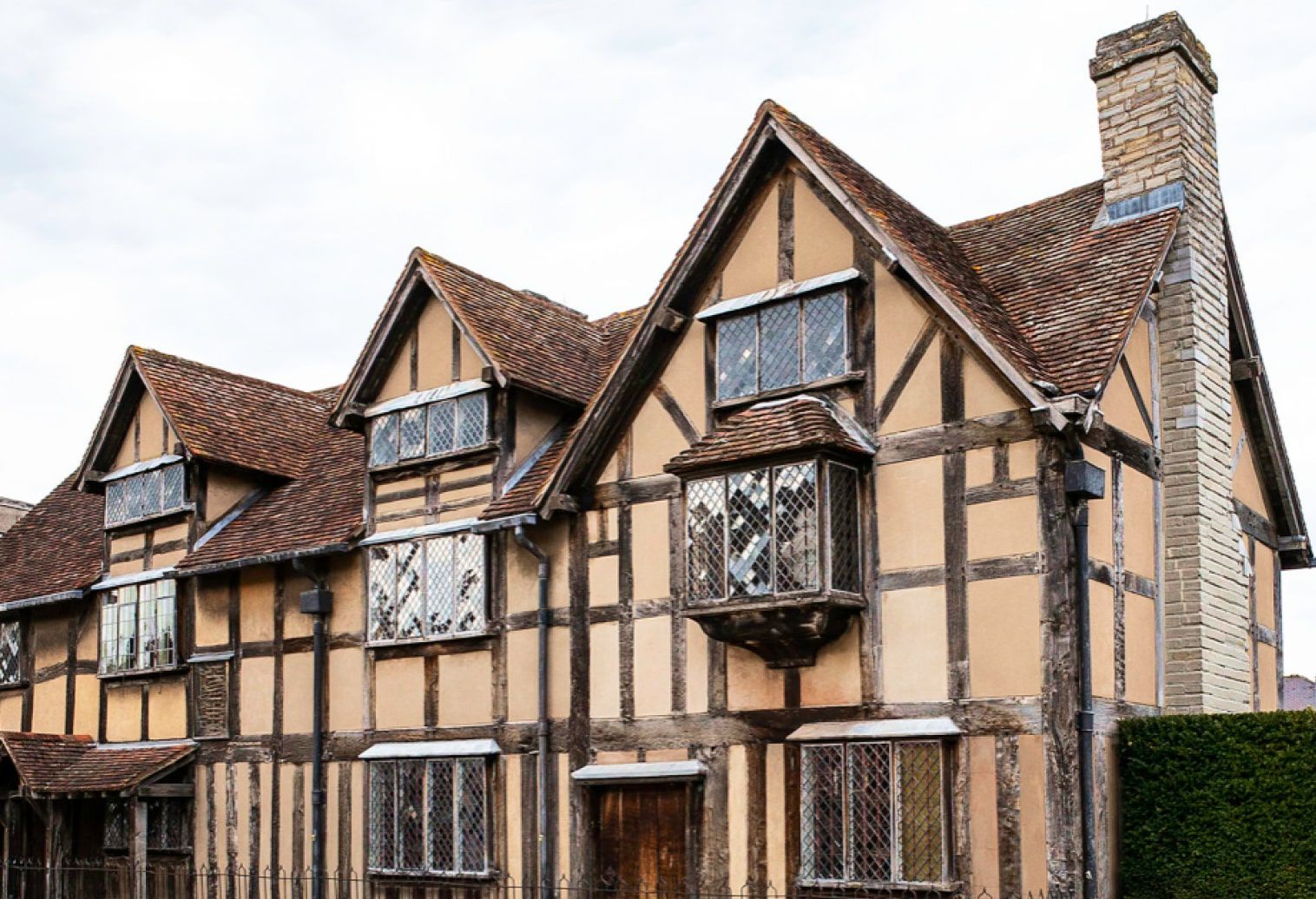 Stratford Upon Avon is one of the best places for a day trip in the UK. This small medieval town is the birthplace of the renowned William Shakespeare. Not only did Shakespeare grow up in this town, but he spent a considerable time of his life here as well. For this reason alone, the town is a favourite for tourists and visitors.

There are a lot of historic places to visit in this small town. However, live presentations and preserved Tudor styles feel like a trip down memory lane. This small town has three theatres owned by The Royal Shakespeare Company.
How to Get to Stratford Upon Avon
This day trip from London is a two-hour to Stratford Upon Avon. Alternatively, you can join a tour group for a shared experience.
Things to Do in Stratford Upon Avon
Visit Henley street to Shakespeare's birth home. This is where he spent his formative years.
Go to one of the theaters to enjoy the live performance of Shakespeare's plays.
Visit Anne Hathaway's Cottage. It was home to Shakespeare's mistress before they got married and it still contains some original items surrounded by a beautiful garden.
Hall's croft is another place to stop by. It was home to Shakespeare's daughter in the 16th century.
See Holy Trinity church where Shakespeare's remains lie.
Before leaving Stratford Upon Avon, don't forget to row on the River Avon.

Ready for a Day Trip from London?
If you're looking for an adventure, these are some of the best day trips from London. Whether you're interested in history, nature, or just getting out of the city for a bit, these destinations have something for everyone. So get your bags packed and start exploring!