Best Things to Do For Couples in Ibiza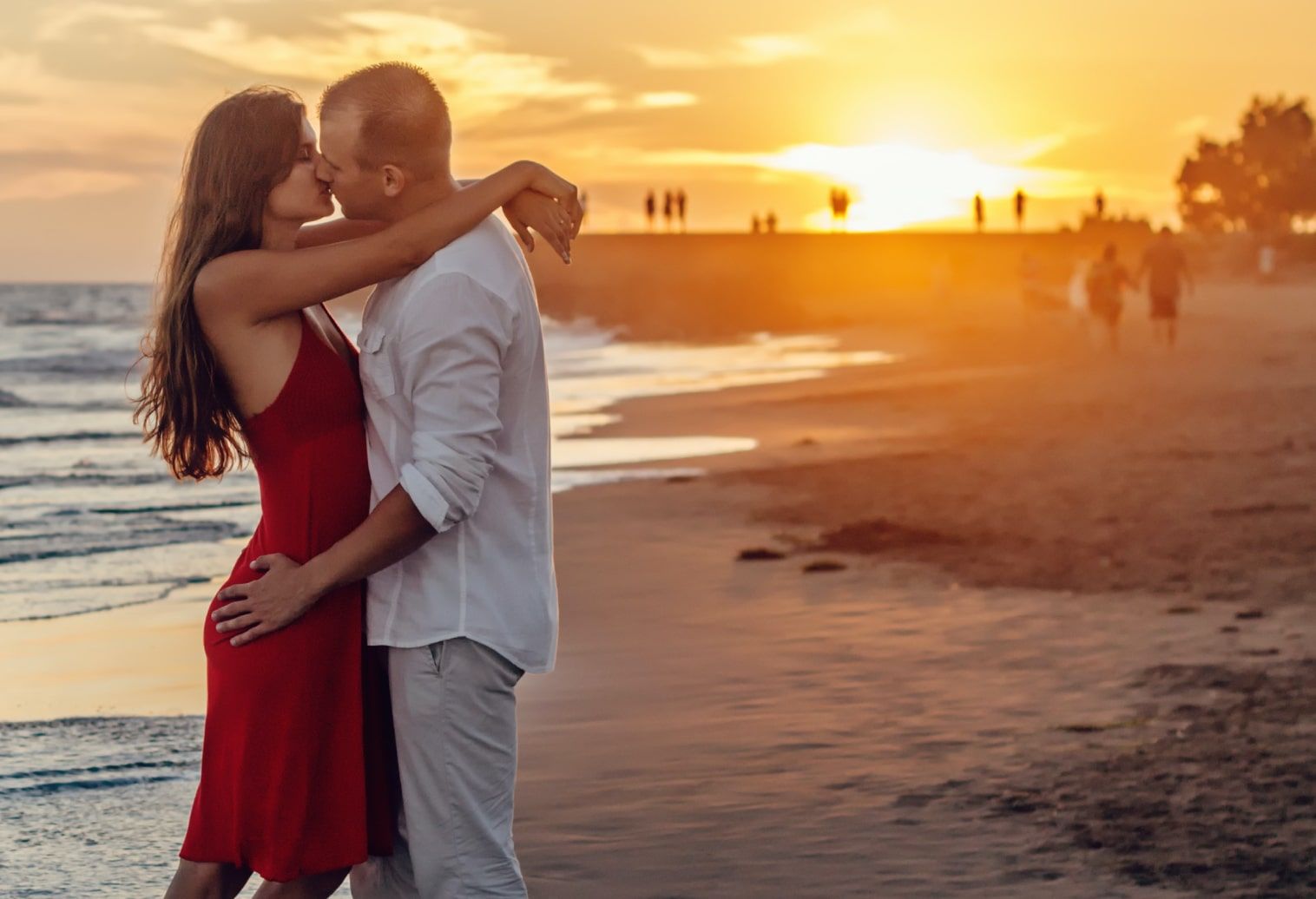 Are you a couple seeking to have that Ibiza romantic getaway you've always imagined? Easy-peasy!
Ibiza Island is one of the most romantic destinations one can think of, offering you the beautiful and magical experience you need to have a romantic Ibiza vacation. Most tourists come to dance and enjoy the sun's warmth. It has excellent hotels that provide fun-filled activities to give you that romantic setting for your honeymoon. Here are our top picks for couples.
Ibiza beaches
"White Island" is another name for Ibiza. It is home to about 80 beautiful beaches that attract tourists worldwide. Some of these beaches are one of Ibiza's romantic spots with crystal clear water, relatively quiet, and romantic seaside hotels, giving you the best Ibiza honeymoon ideas. Want to know about these beaches? Check out the most rated beaches with romantic hotels in Ibiza.
Cala Tarida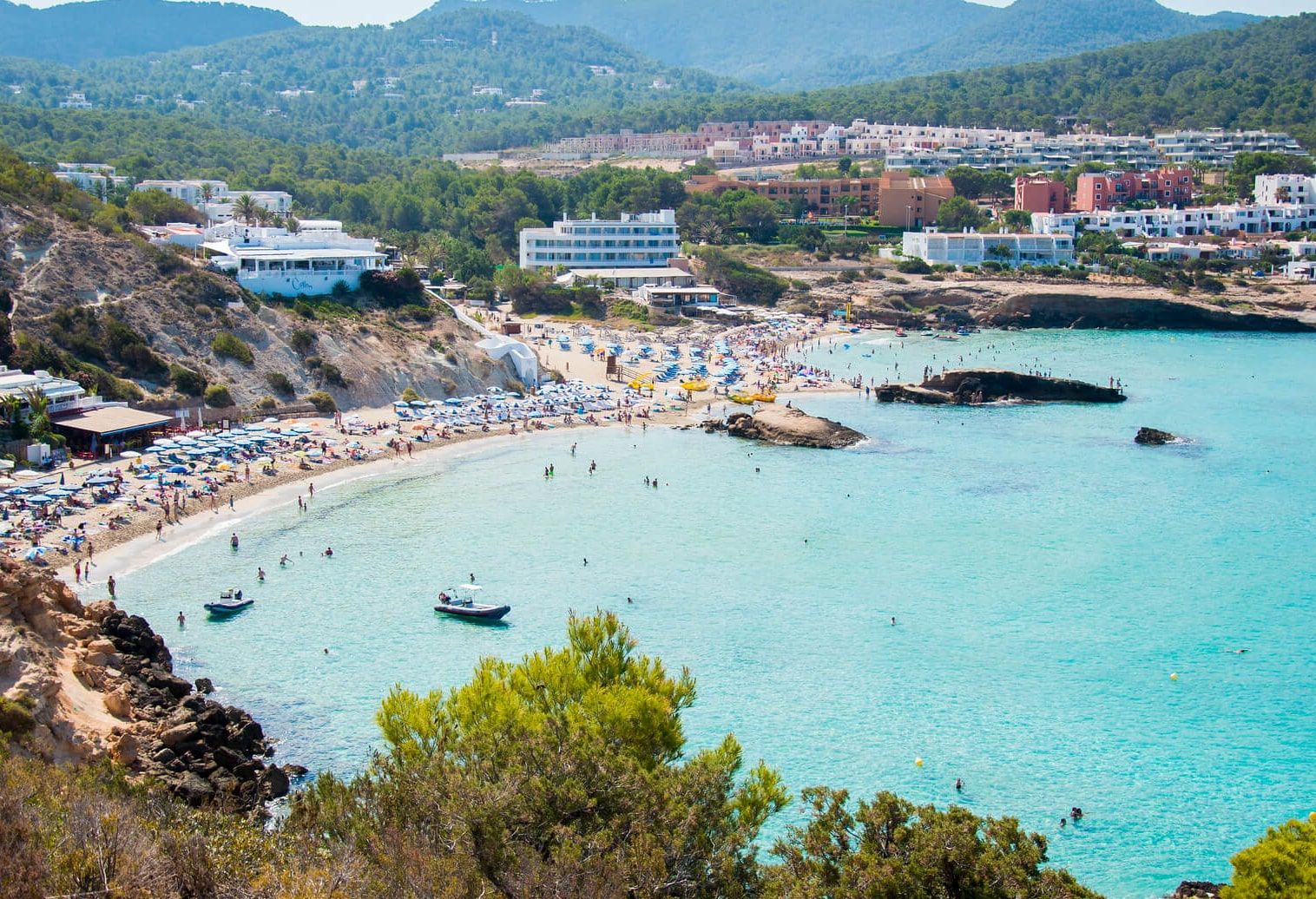 Ibiza's best beach is known as the Cala Tarida. It's a perfect destination for your Ibiza holidays for couples. It's a lovely wide beach with fine white sand and stunning blue-green water. The beach is situated on the west coast of the island and is surrounded by hills. It's a family-friendly beach that gets crowded, especially on weekends. Hotel Vibra, one of the most romantic hotels in Ibiza, is located here. The Beach is roughly a two-minute walk from this four-star hotel. It contains a gym, three swimming pools, bars, buffet restaurants, and Balinese beds in the front pool. It features all the luxurious touches you'll need for an Ibiza romantic getaway for your honeymoon or holiday.
Cala Conta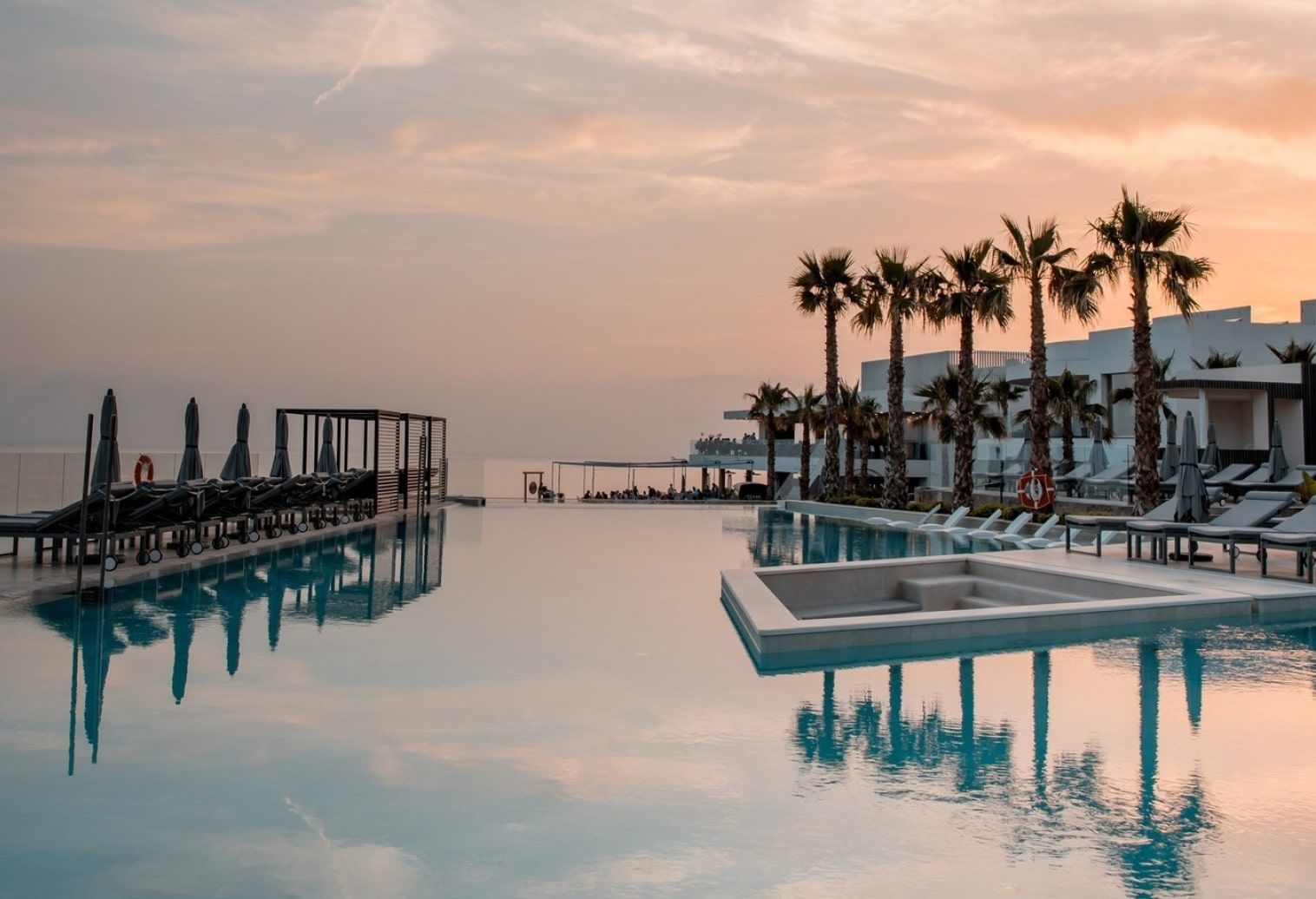 Cala Conta is also known as Cala Comte. It's a beautiful beach with crystal clear turquoise blue water. The water is so clear that you can see fishes swimming deep underwater. Known for its incredible sunset, it is a beautiful sight to behold, and ideal for couples to enjoy. It's the best place to have your Ibiza romantic getaway. During the summer, it is usually teeming with tourists. 7pines Resort is one of the most romantic accommodations in Ibiza. It is a four-star resort about 5 minutes drive from the beach, filled with bars, a yoga & wellness center, a spa, and beautiful sea views providing you with seaside bliss. We would certainly recommend trying these activities for your Ibiza couples holidays.
Playa D'en Bossa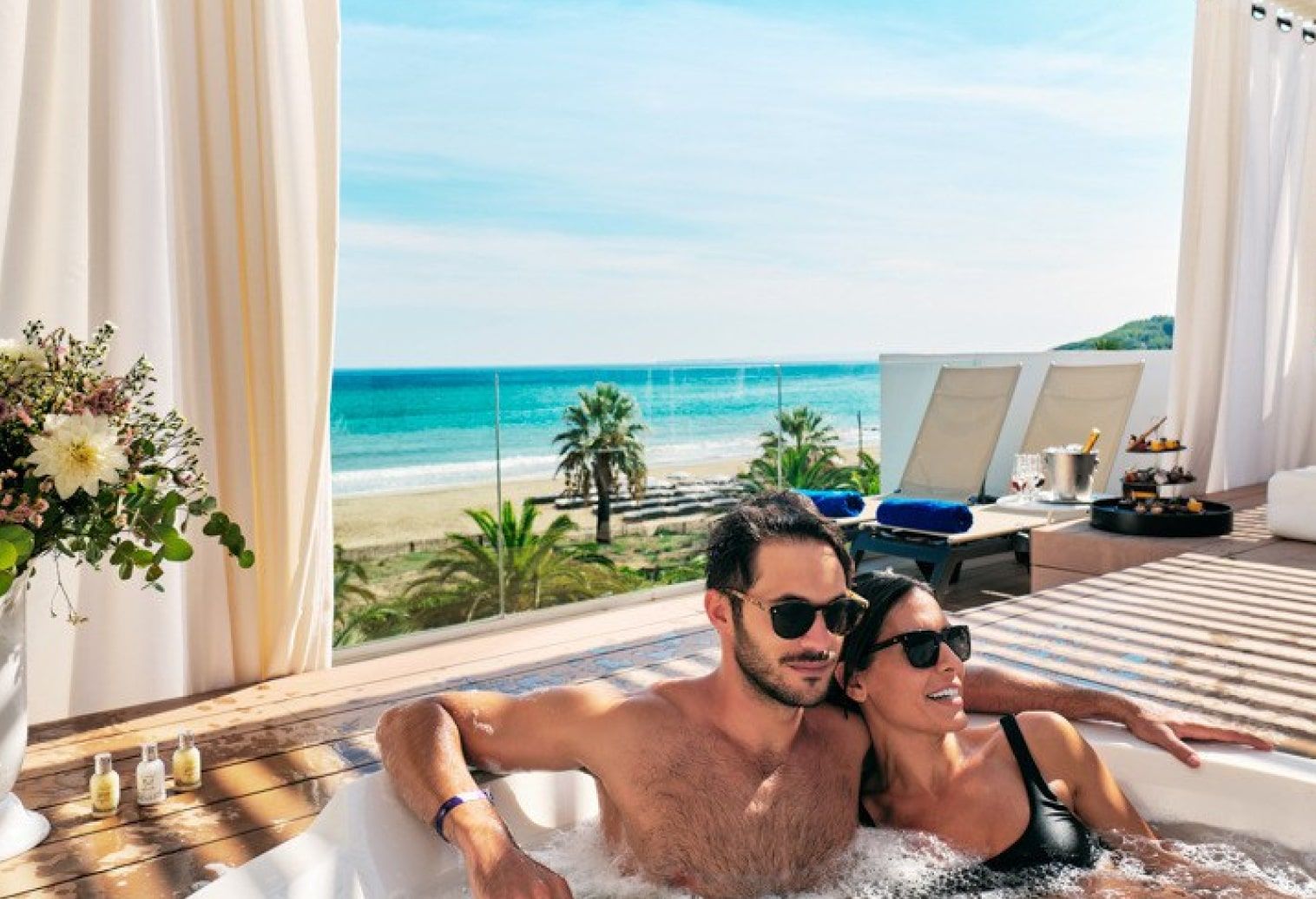 Playa D'en Bossa is White Island's largest beach. It's one of the most famous beaches. It has soft fine sand that is stone free surrounded by lush green pine trees. Its water has a stunning blue colour. Part of its attraction is that music is playing nonstop. It's the best spot to watch the sky and sea change colour during the day.
Playa D'en Bossa is one of the most commercial beaches and houses one of the best romantic hotels in Ibiza, Grand Palladium White Island Resort and Spa. It is located at the centre of 3 bars, offering modern rooms, clubs, spa, pools, and dining. So if you are looking for a place to stay in Ibiza for couples, you should try out this resort to secure that perfect Ibiza romantic getaway.
Cala Bassa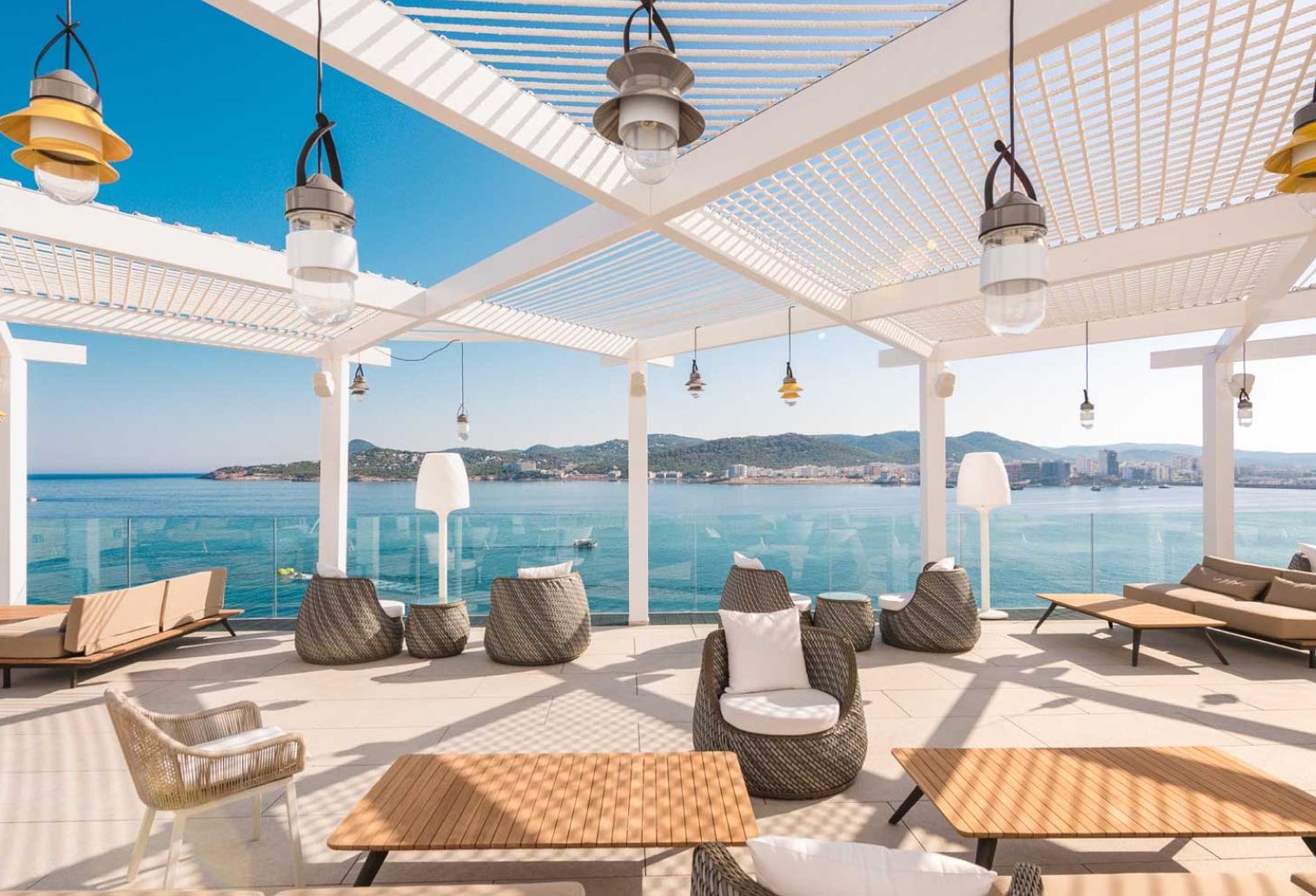 Cala Bassa is a lovely cove on the northwestern coast of Ibiza Island. It is surrounded by cliffs on all sides and a pine and juniper forest. Thanks to its pale gold sand with turquoise water, it has a stunning view. The beach is shallow with a bit of slope. Along the coast, a couple of restaurants serve delicious local cuisine. In addition, it's home to the famous Cala Bassa beach club, adding to the nightlife of the beach.
One of the best hotels on this Beach is the Amàre Beach Hotel, Ibiza. The perfect romantic accommodation Ibiza offers is a hotel meant for adults only. It has three seasonal outdoor swimming pools, an Amàre club, a wellness center, a gym, and bars. So are you considering where to spend your honeymoon in Ibiza? Amàre Beach hotel has the best Ibiza honeymoon ideas you might want to try out.
Visit the Old Town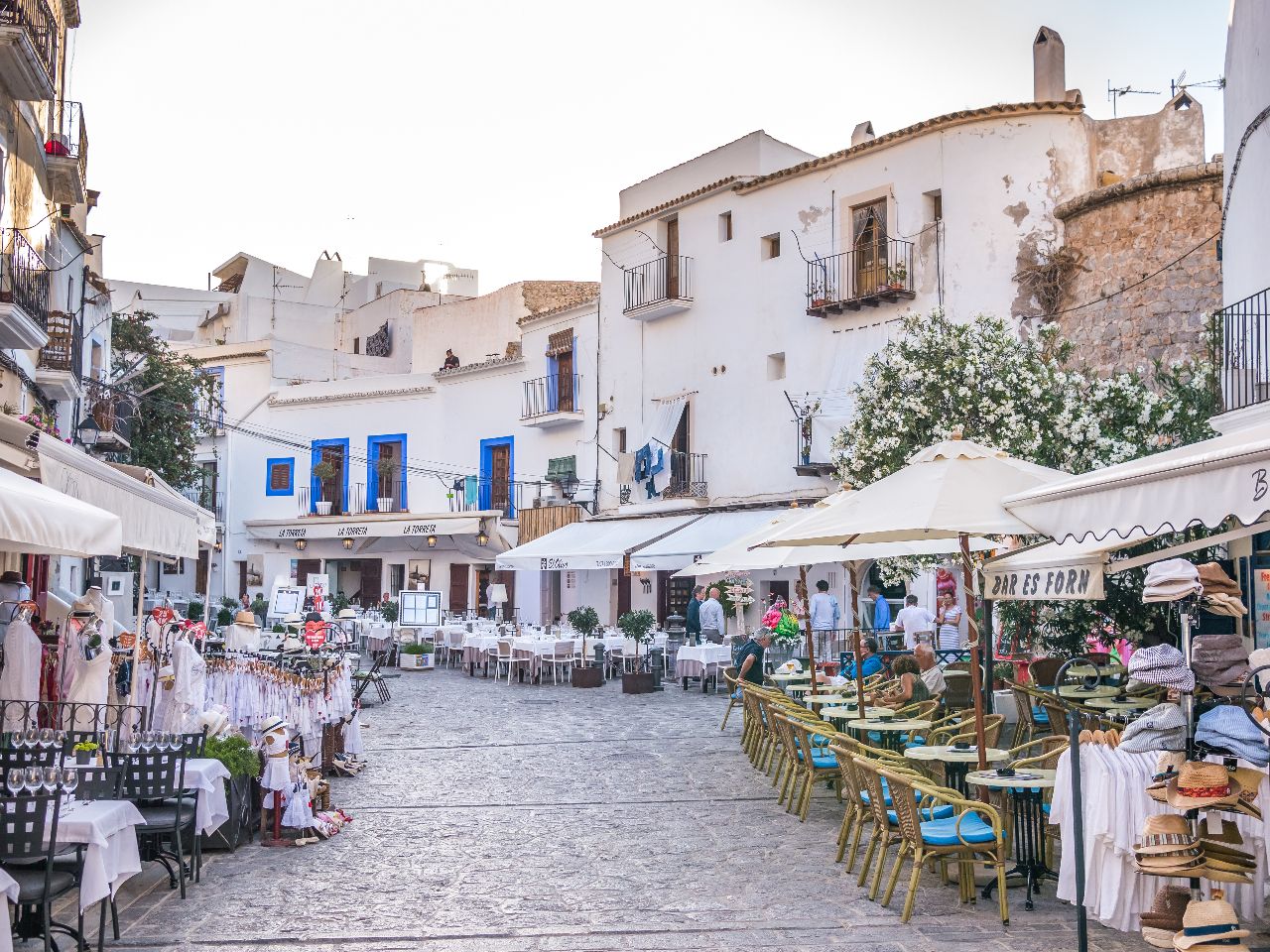 Another idea of the best thing for couples in Ibiza is to visit the old town Ibiza.
No holiday will be complete without exploring the island's most famous old town in Ibiza Town, Dalt Villa. It's the Capital of Ibiza, a charming city with a fantastic ocean view. It's a fortified hilltop that is peaceful and atmospheric. Unfortunately, many of its cobblestone lanes are only accessible on foot. It's primarily residential, home to some moody medieval mansions and several important cultural sites. The entrance to the Old town is through the Portal de Ses Taules, and then you wind your way uphill. A ride through the old city rounds out your romantic Ibiza vacation.
Explore Formentera by Bicycle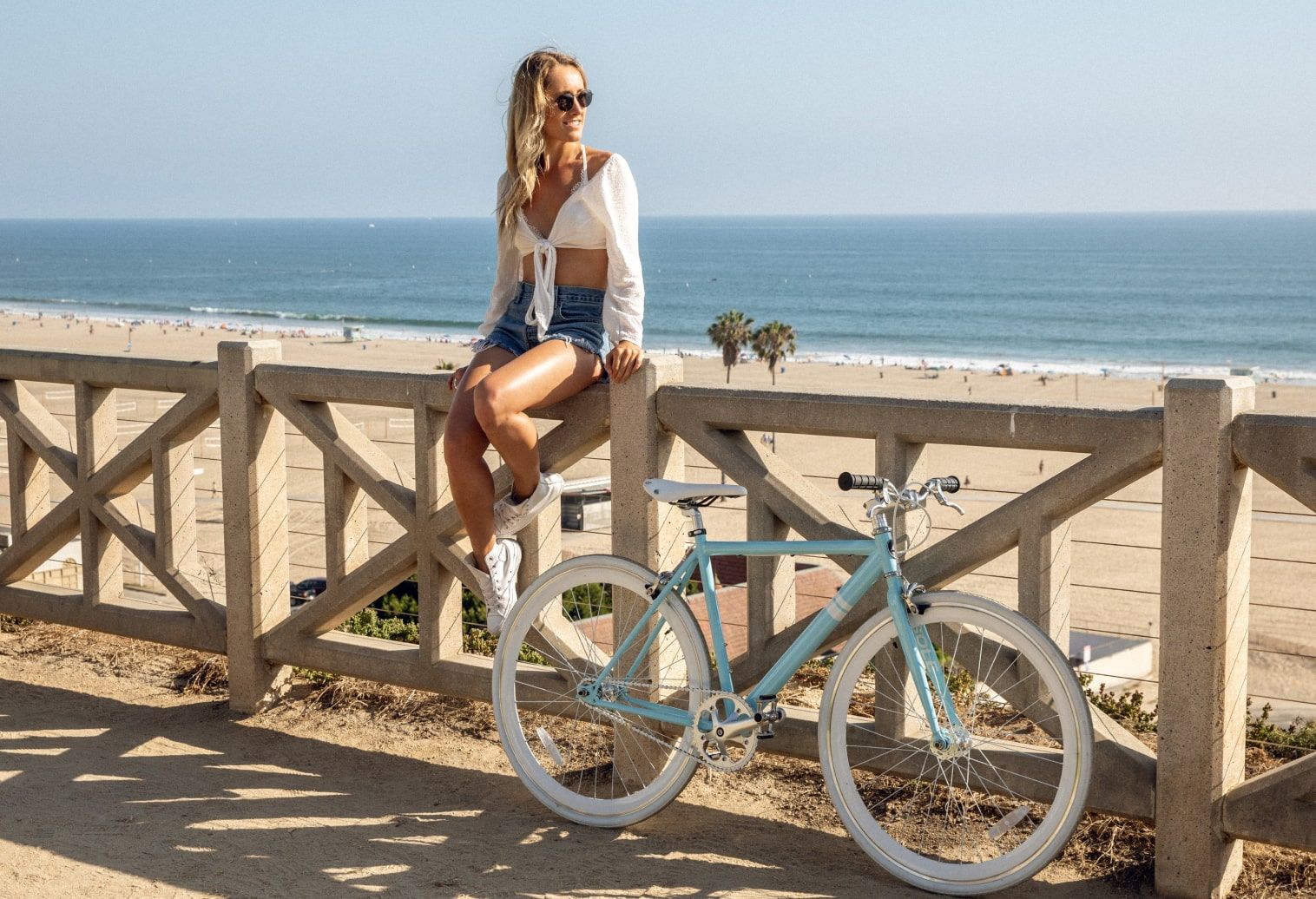 Formentera is the smallest of Spain's Balearic Islands, located in the Mediterranean Sea. Formentera can be reached by ferry from Ibiza. It offers a more peaceful and relaxed Mediterranean romantic getaway than its more crowded sister Island of Ibiza.
You can rent mountain bikes at the marina, and rentals are widely available throughout the island. Alongside your partner, you can visit most of Formentera's beaches in a single day. You can also cruise southeast to the island's highest point, the village of Pilar De La Mola. It provides an incredible view of the island.
Playa De Ses Illetes, Formentera's amazing pink salt lake, is also worth visiting. It contrasts beautifully with the blue sea. Your Formentera vacation or honeymoon activities aren't complete without you visiting the lake.
Check out a beach known for its nightlife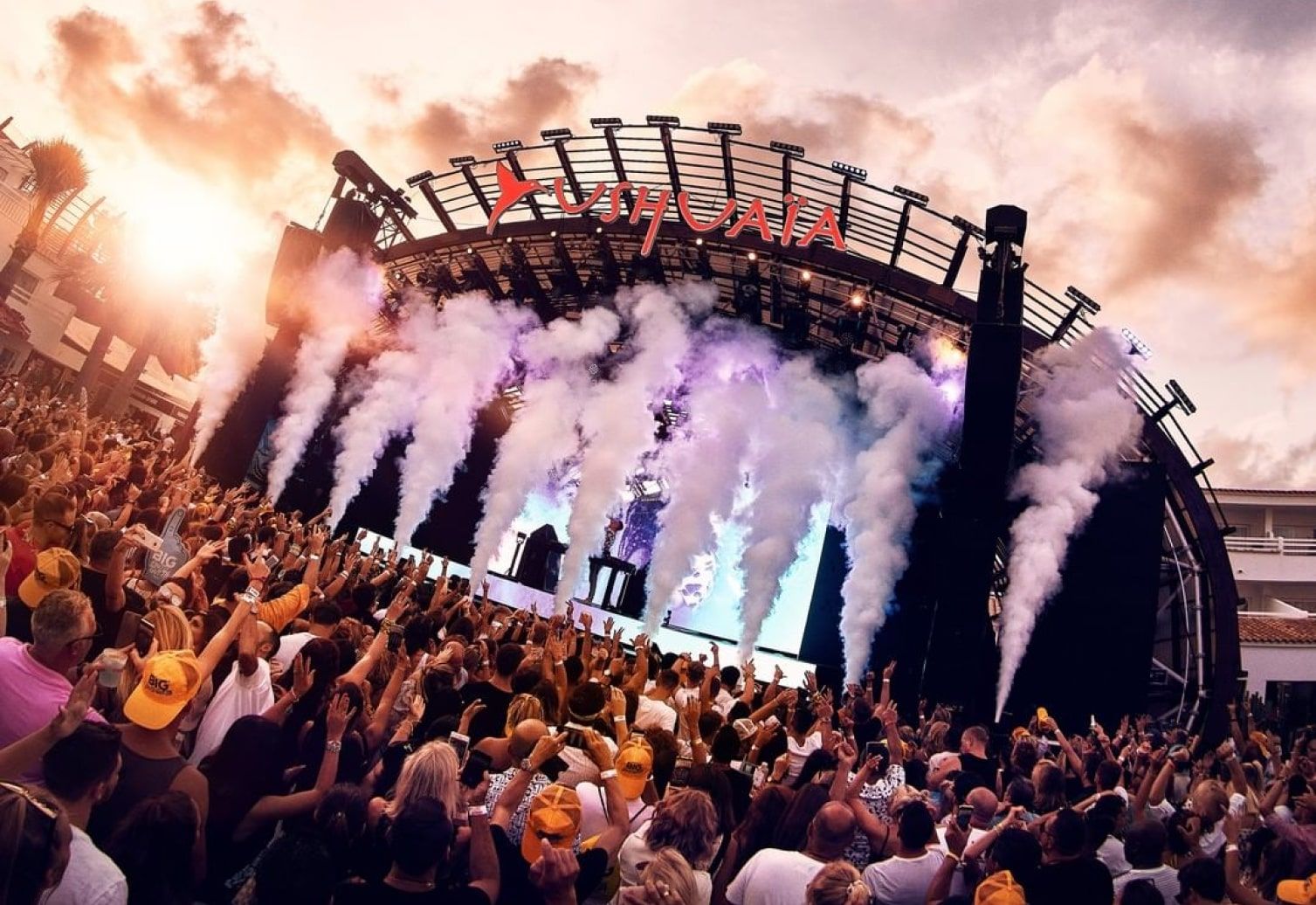 Ibiza island is an archipelago of Spain known for its wild nightlife. It's a party island with huge nightclub scenes, day club scenes, beach club scenes, and probably one of the best places to visit for splendid nightlife. Despite being a small town with about 50 thousand people, over a million tourists visit the island each year to enjoy the nightlife. Most of Ibiza's holidays for couples are usually spent enjoying the nightlife.
One of the beaches in Ibiza known for its incredible nightlife is the Playa D'en Bossa. It's not a place to relax and enjoy a quiet beach, but a place to have fun and dance. Its coast is lined with entertainment venues, like nightclubs, bars, and restaurants. Its hotels are considered one of the best romantic accommodations Ibiza offers. It's home to the best of Ibiza's nightclubs, Ushuaia, Octan, and Hï Ibiza.
You might want to check out other beaches, Cala Jondal, Cala Salinas, Cala Conta, and Cala d'Hort. You don't need to look for where to stay in Ibiza for couples because these beaches have the best hotels for your Ibiza romantic getaway.
Take a day trip to Formentera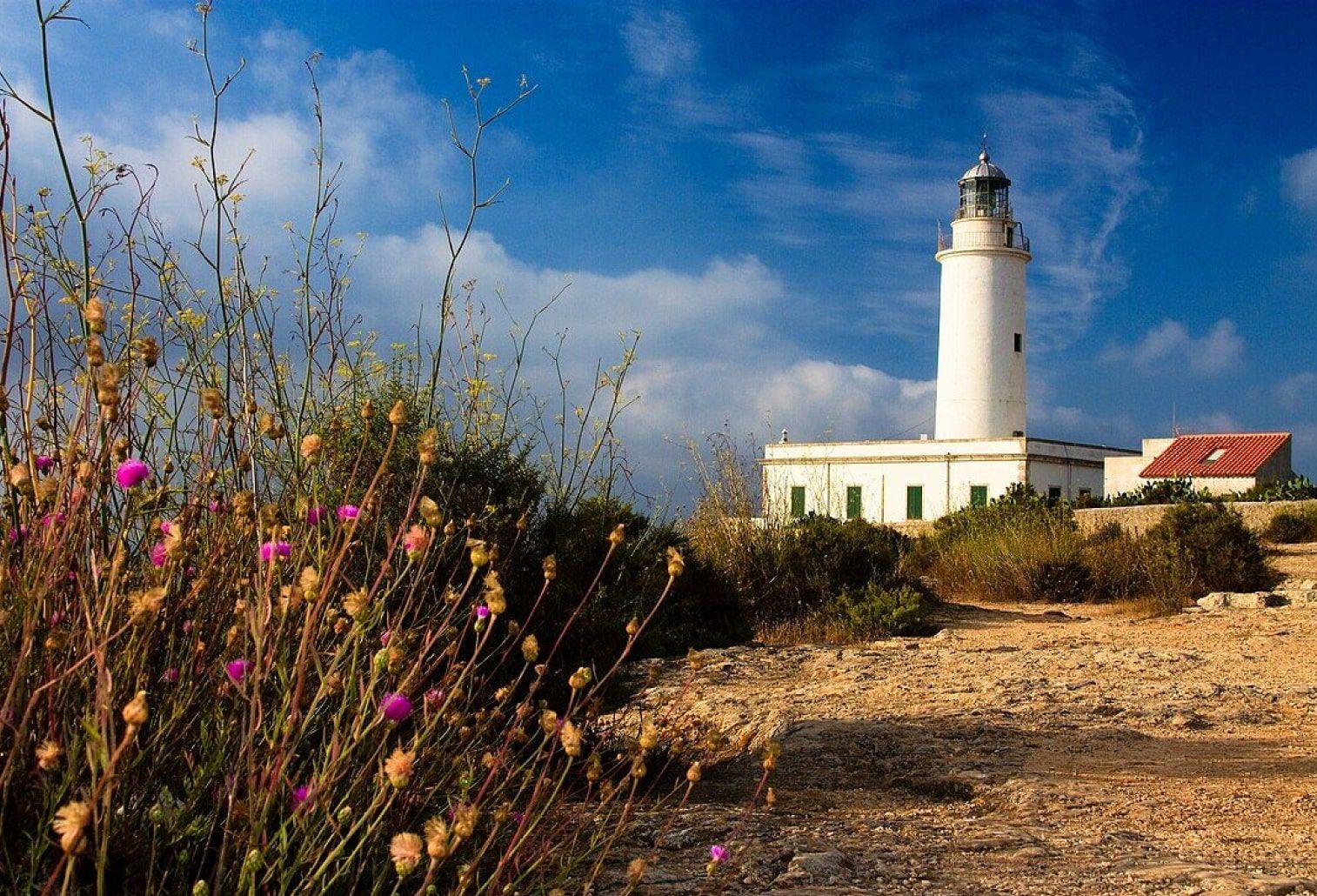 A day trip to Formentera is ideal for exploring the idyllic white sandy beaches of Formentera. It houses some of Europe's beautiful beaches, such as the Ses Illetes, which was voted European's best Beach in 2016.
There are also a variety of enjoyable activities available in Formentera, such as renting a motorcycle or a scooter to explore the island or going snorkeling. The island is only 15.5 miles (25 kilometers) long from end to end, making it possible to travel the entire length in a single day. In addition, Formentera has many beautiful tourist attractions, one of which is its lighthouses.
The Cap de Barbaria is one of the most well-known lighthouses. Another must-see is the La Mola lighthouse, a true Formentera icon. These lighthouses provide a romantic setting where you can gaze out over the cliffs and enjoy breathtaking views.
Witness the sunrise at Sa Talaia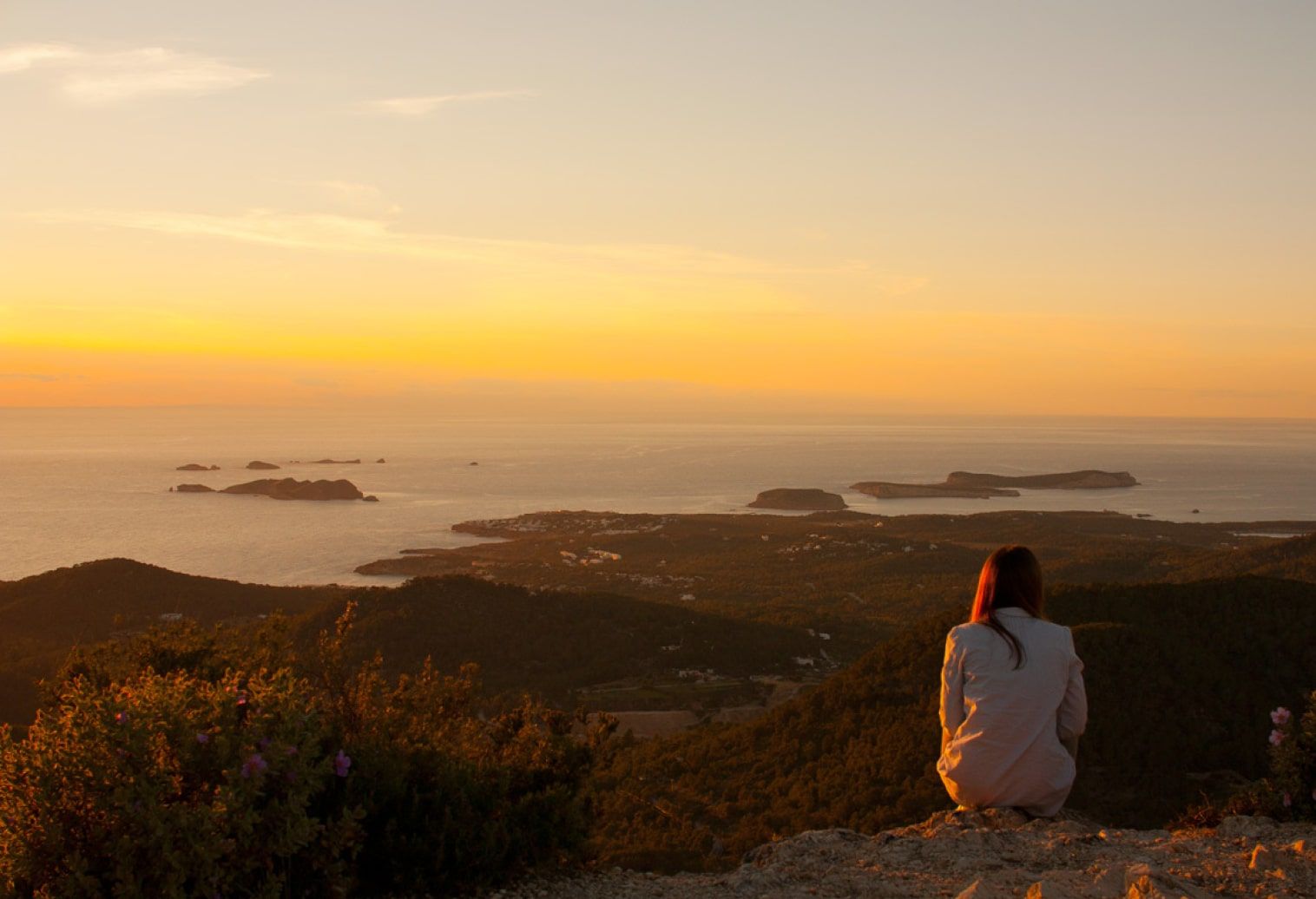 Why not spend your Ibiza Romantic getaway watching the sunrise from the mountain of Sa Talaia?
Sa Talaia, also known as Sa Talaiassa, is Ibiza's highest mountain, located in the island's southwest corner. It is one of Ibiza's romantic spots, with a stunning 360-degree view of the entire island. It's a surreal place up in the hills where you can enjoy the peace and tranquility of the mountain while watching the sunrise. The sunrise on this mountain is fantastic scenery that you and your partner will enjoy.
Ibiza holidays for couples would be incomplete without you trying out these activities with your partner. They are the best things to do with your partner to have the perfect Ibiza romantic getaway.