Best Things to Do in Monroe, MI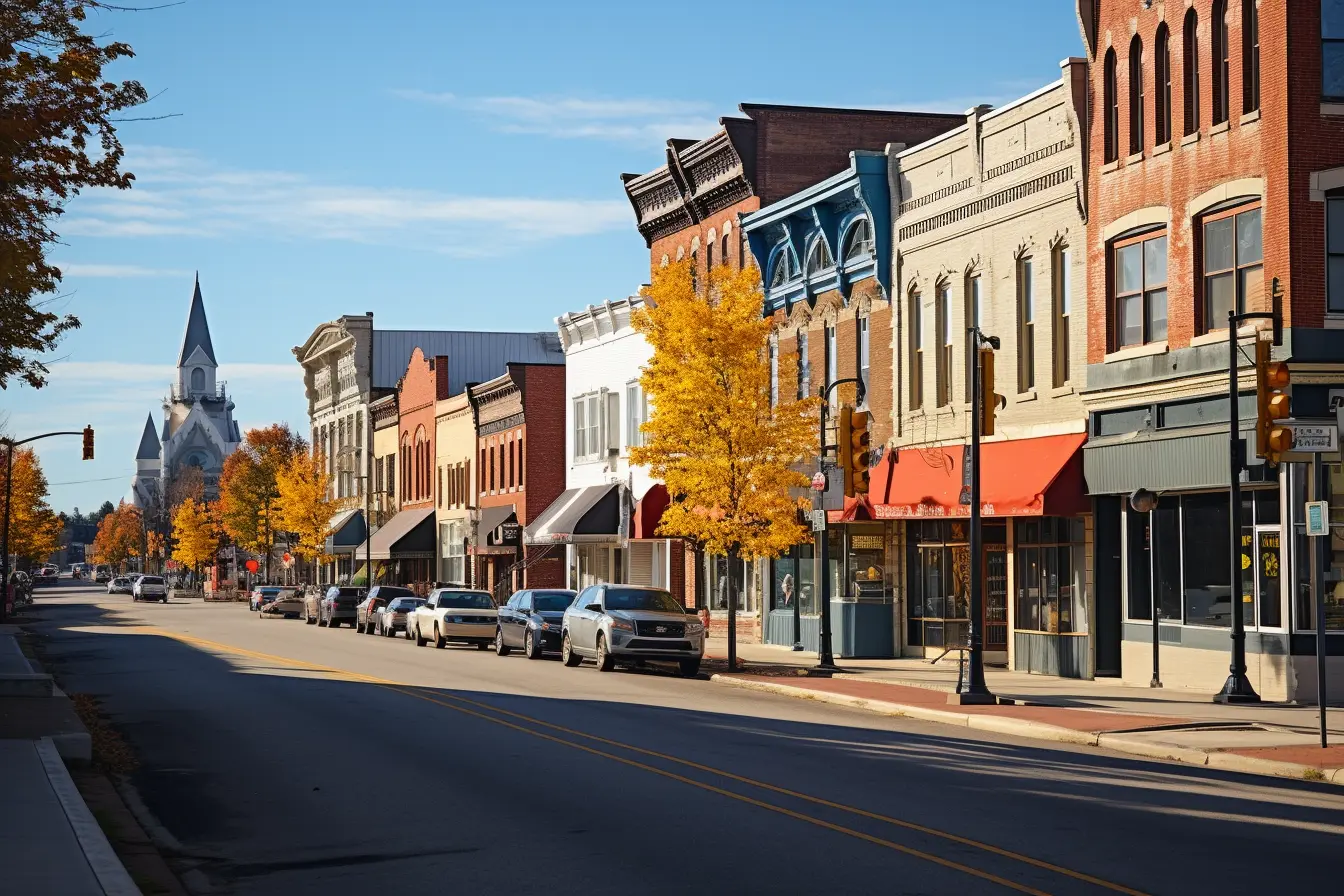 Nestled on the western shores of Lake Erie, Monroe, Michigan, is a gem waiting to be discovered. Known for its rich history, vibrant culture, and breathtaking natural landscapes, Monroe offers a plethora of activities that cater to every interest. In this blog post, we will delve into the heart of this charming city, exploring the "Best Things to Do in Monroe, MI". Whether you're a history buff, nature lover, or just seeking a peaceful getaway, Monroe promises an experience that's both enriching and exhilarating.
Monroe's story is deeply entwined with the rhythms of Lake Erie and the River Raisin, creating a picturesque backdrop for the adventures that await. The city's historical significance is palpable, with landmarks such as the River Raisin National Battlefield Park and the George Armstrong Custer Equestrian Monument offering glimpses into pivotal moments of the past. Yet, Monroe's allure isn't confined to its history alone. It's a place where the past and present seamlessly blend, offering experiences that resonate with both the young and the young at heart.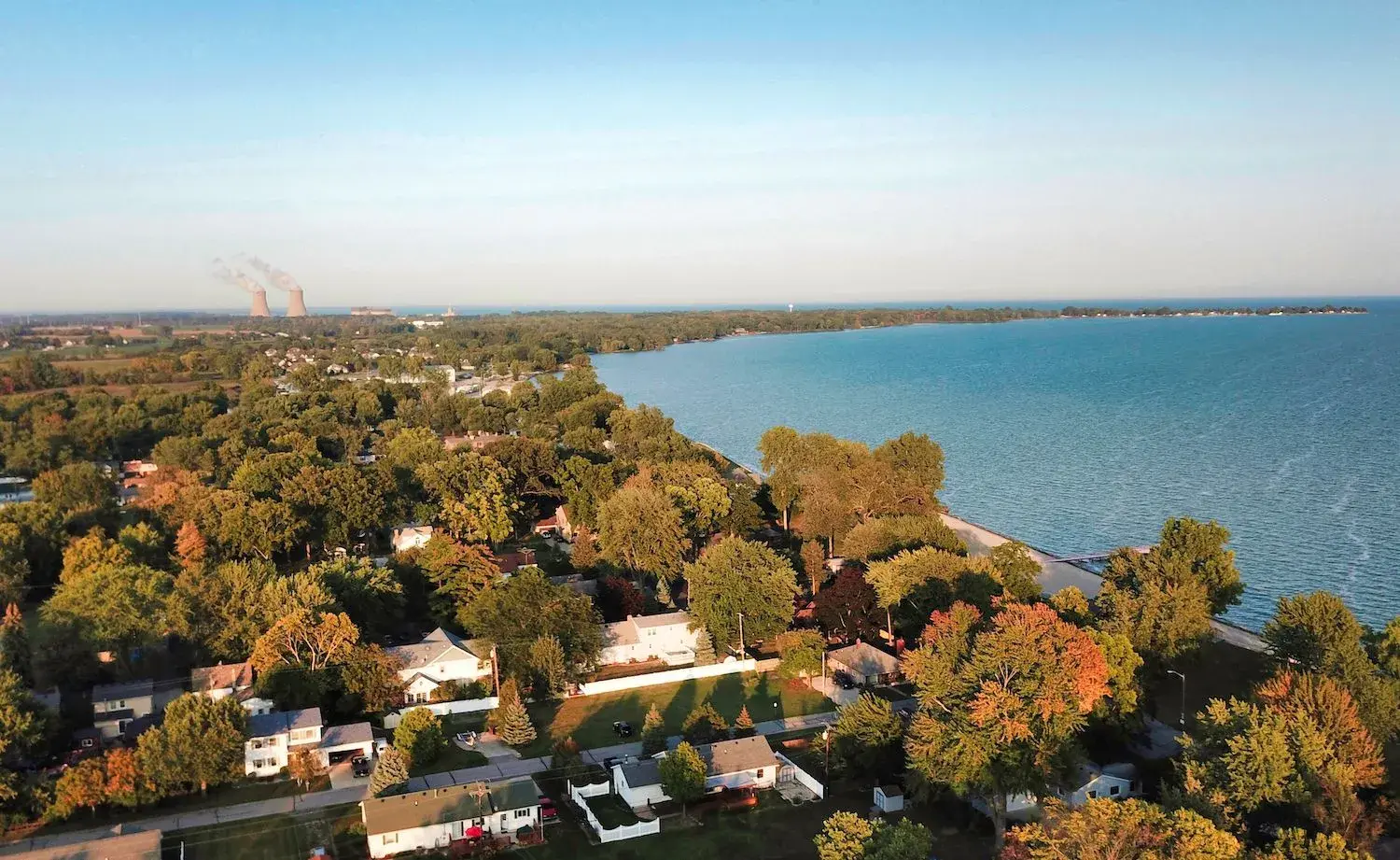 For outdoor enthusiasts, William C. Sterling State Park serves as a natural playground. With its sprawling beaches and lush trails, the park is perfect for a day of hiking, bird watching, or simply unwinding by the lakeshore. The allure of Monroe's natural beauty doesn't end there. The River Raisin Marina & Campground offers a serene escape, where the soothing sounds of lapping water and rustling leaves provide the perfect soundtrack for relaxation.
In this blog post, we will guide you through the best things to do in Monroe, MI, ensuring you make the most of your visit to this enchanting city. From historical tours to recreational activities, and from serene parks to lively cultural centers, Monroe is a city that promises experiences as diverse and dynamic as its landscape. So pack your bags, set your itinerary, and get ready to explore the hidden treasures of Monroe, Michigan – a city that truly has something for everyone.
William C. Sterling State Park: A Haven of Natural Beauty and Recreation
William C. Sterling State Park, located in the vibrant city of Monroe, Michigan, stands as a beacon for outdoor enthusiasts and nature lovers. This state park, sprawling over 1,300 acres, is not only a sanctuary of natural beauty but also a hub of diverse recreational activities. It's a place where the tranquility of nature meets the thrill of outdoor adventure, making it a must-visit destination in Monroe.
The Lure of Lake Erie
At the heart of William C. Sterling State Park is its proximity to Lake Erie, one of the Great Lakes known for its stunning vistas and abundant wildlife. The park boasts a sandy beachfront along the lake, offering visitors a perfect spot for sunbathing, swimming, and picnicking. The lake's clear waters are ideal for fishing enthusiasts, with walleye being a popular catch. Boating and kayaking along the calm waters of Lake Erie provide an opportunity to explore the scenic beauty from a different perspective.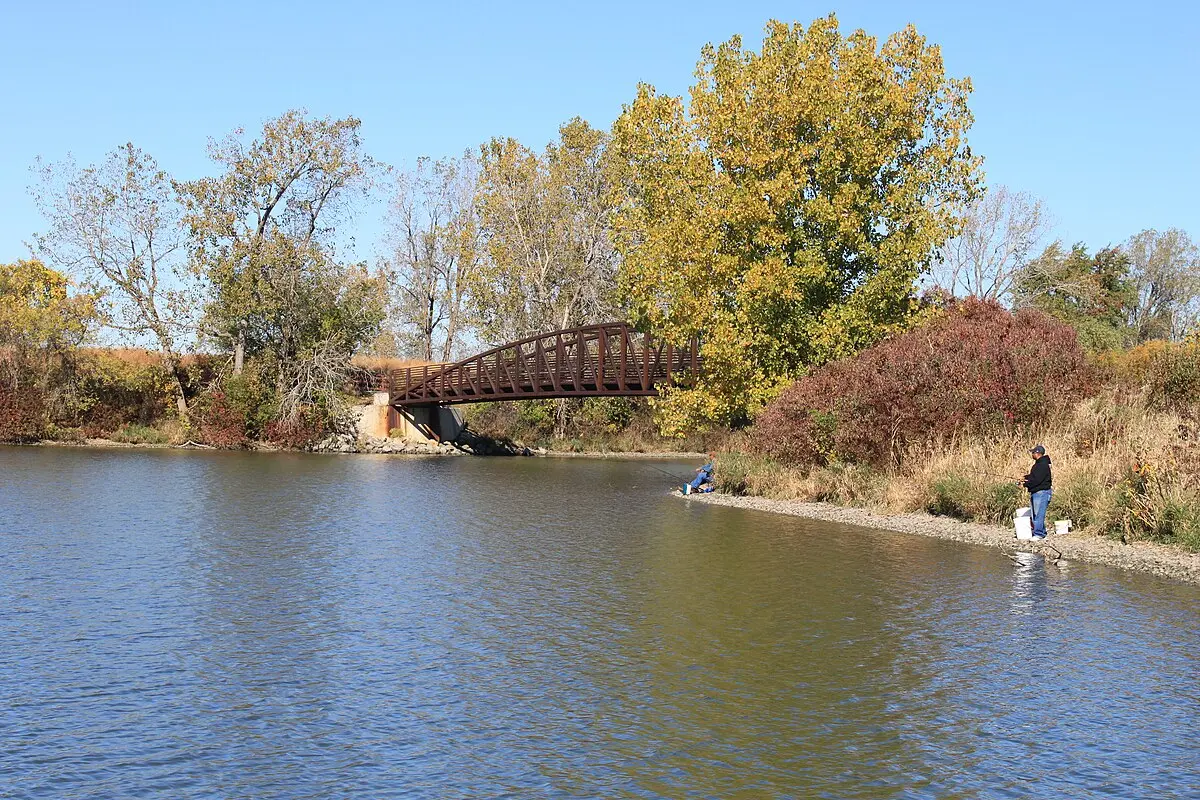 Trails and Wildlife
The park is crisscrossed with numerous trails, each promising an immersive experience into the diverse habitats within its bounds. These trails are perfect for bird watchers, as the park is a haven for a variety of bird species. The hiking paths wind through marshes, woodlands, and along the beach, offering a chance to witness the park's wildlife and native plants.
Recreational Activities
Beyond its natural allure, William C. Sterling State Park is a center for various recreational activities. The park features picnic areas equipped with grills, making it an ideal spot for family gatherings. For those who enjoy a more active visit, there are volleyball courts and areas for other sports activities. The park's camping facilities attract campers looking for a serene escape under the stars, with well-equipped sites that cater to both RV and tent camping.
Environmental and Historical Significance
The park also plays a vital role in environmental conservation, providing a habitat for several endangered species. Its significance extends to historical importance, being near the site of the Battle of the River Raisin during the War of 1812. This historical context adds a layer of depth to the visit, as one is not only walking through natural landscapes but also through pages of history.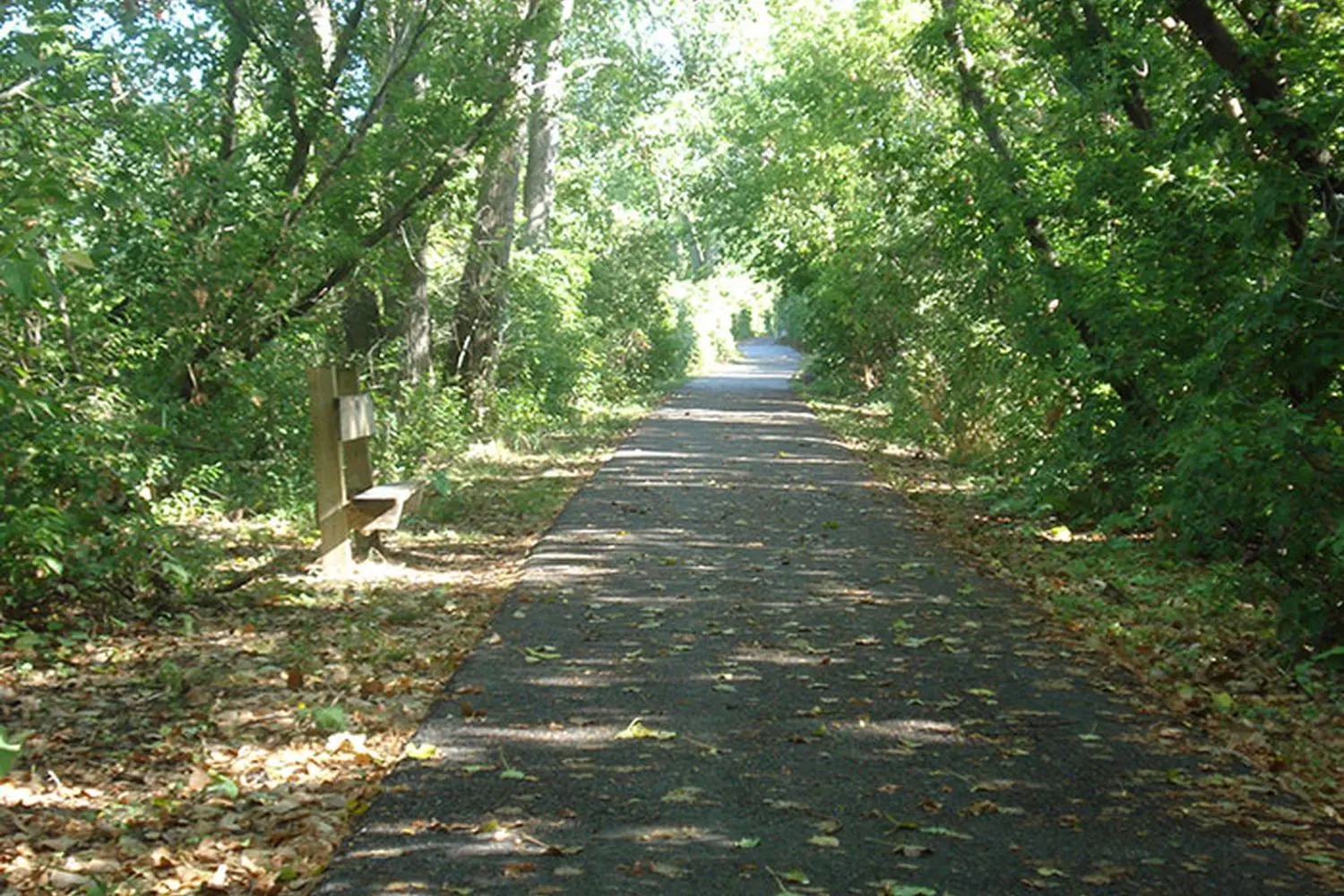 Monroe County Museum: A Journey Through Time
The Monroe County Museum, nestled in the heart of downtown Monroe, Michigan, stands as a testament to the rich tapestry of the area's history. This museum is not just a collection of artifacts; it is a gateway to the past, offering insights into the lives and stories that have shaped Monroe County. A visit here is essential for anyone interested in the confluence of history, culture, and community in this unique region.
Exploring Southeastern Michigan's Heritage
The Monroe County Museum is renowned for its extensive collection of historical artifacts that chronicle the diverse narrative of southeastern Michigan. The museum's exhibits range from the Native American woodland culture to the pivotal roles of Monroe County residents in the Civil War. Visitors can immerse themselves in displays that depict the life of soldiers, the evolution of local industry, and the everyday experiences of the area's early inhabitants.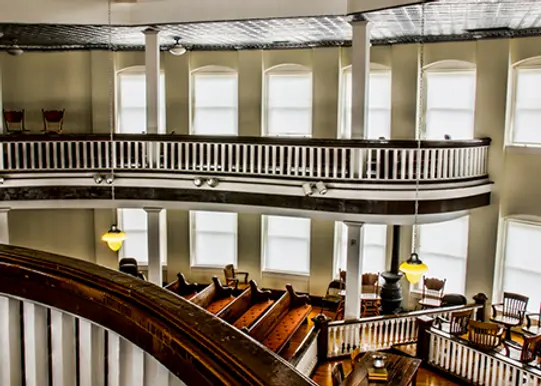 A Closer Look at Local Legends
The museum dedicates a significant portion of its exhibits to local figures who have left an indelible mark on the region's history. One such figure is General George Armstrong Custer, whose early life and school days were spent in Monroe. The museum sheds light on his complex legacy, offering a nuanced view of his contributions and controversies.
Engaging Educational Experiences
The Monroe County Museum is not just about observing; it's about engaging and learning. The museum conducts extensive research and offers educational programs that bring history to life. These programs are tailored to all age groups, making the museum an ideal destination for families and school trips. Interactive exhibits and storytelling sessions captivate young minds, helping them connect with their heritage in a meaningful way.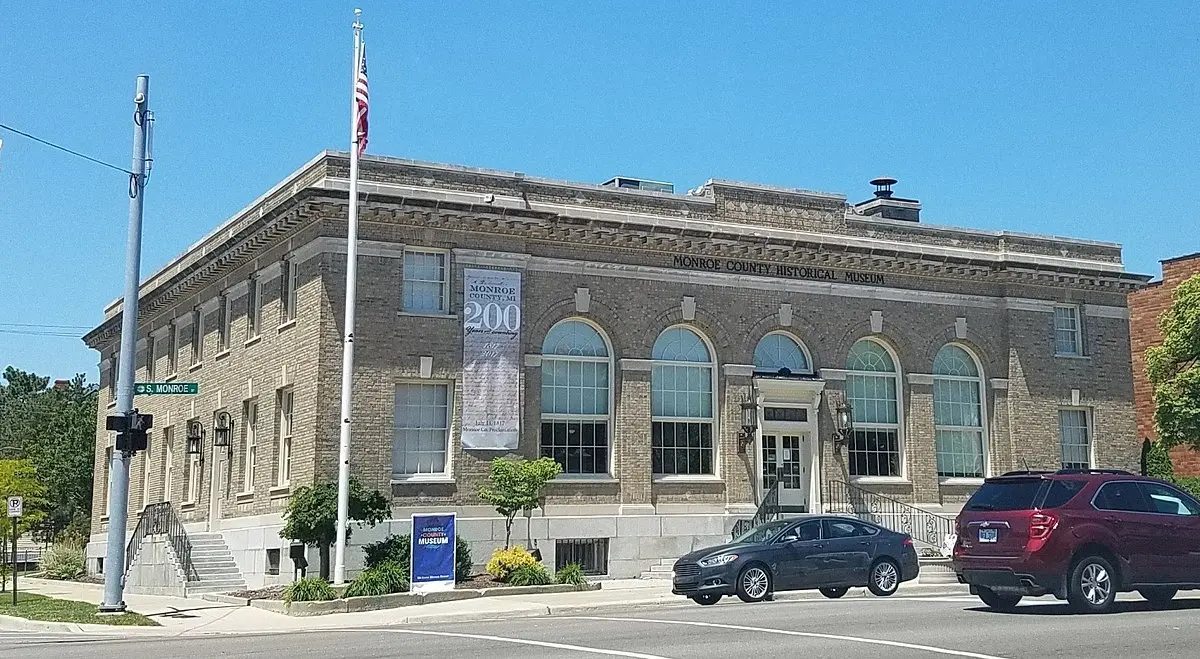 A Community Resource
More than just a museum, this institution serves as a community resource. It houses a wealth of archives and genealogical materials, attracting scholars and students alike. The museum's commitment to preserving and sharing local history makes it a vital pillar in the community, fostering a sense of identity and belonging among residents.
The Old Michigan at Sawyer Homestead: A Glimpse into Monroe's Past
The Old Michigan at Sawyer Homestead in Monroe, Michigan, is more than just a historic building; it's a portal to the past, offering visitors a unique glimpse into the early days of the region. Situated on a picturesque property that has been a part of Monroe's history since the late 18th century, the Sawyer Homestead is not just a house but a cherished piece of the city's heritage.
Historical Significance
The significance of the Sawyer Homestead begins with its foundation. Built on land acquired in 1785 from the Potawatomi Indians by Francois Navarre, Monroe's first white pioneer, the property has witnessed key events in the city's history. It served as an Army headquarters in 1813, prior to the Battle of River Raisin, making it a site of great historical value.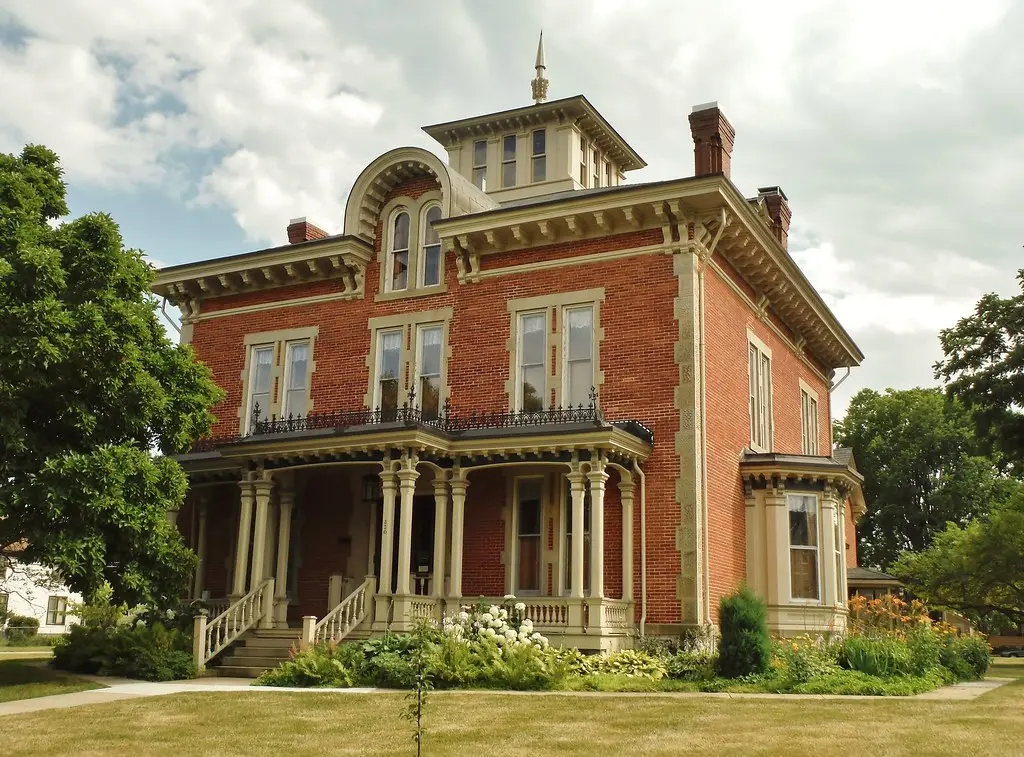 Architectural Grandeur
The Sawyer Homestead itself is a marvel of historical architecture. Its preservation over the years has maintained the grandeur and charm that make it a standout attraction in Monroe. The building's design and decor offer a window into the past, with each room telling its own story.
A Venue for Events
More than just a museum, the Sawyer Homestead is a living part of the community. It serves as a venue for various events, including weddings, corporate luncheons, and receptions. Its historical ambiance adds a unique charm to every gathering, making it a sought-after location for special events in Monroe.
Harbortown RV Resort: A Perfect Getaway in Monroe, Michigan
Harbortown RV Resort in Monroe, Michigan, offers a delightful escape for families, couples, and solo travelers alike. It is a destination that blends the fun of outdoor activities with the comfort of modern amenities, creating a perfect getaway for those looking to enjoy a break from the hustle and bustle of daily life.
The Ideal Location
Strategically situated just off I-75, Harbortown RV Resort is not only easily accessible but also conveniently located near major attractions like Detroit and Toledo Zoo. Its proximity to various tourist spots makes it an ideal base for exploring the surrounding areas, including the popular Cabela's in Dundee.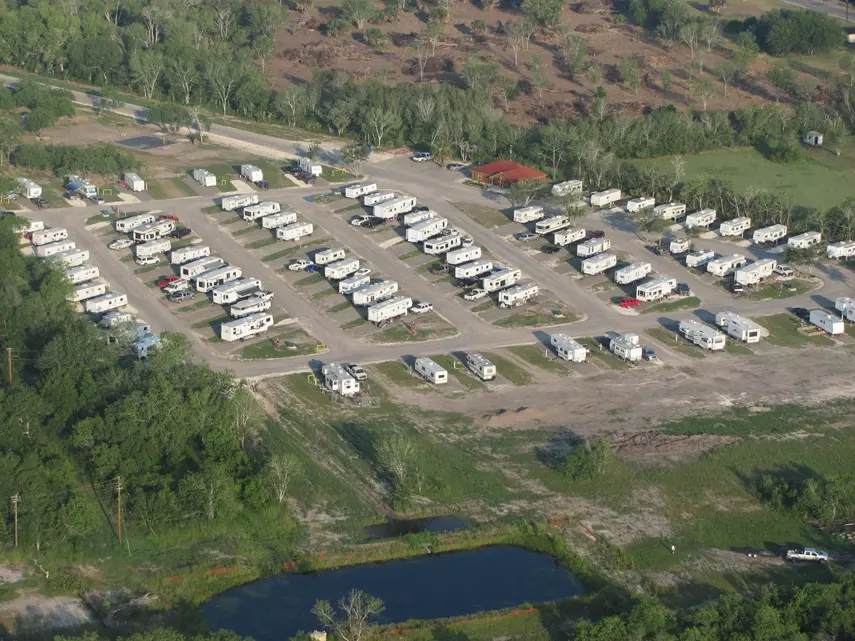 Exceptional Facilities and Accommodation
The resort boasts a variety of accommodation options, catering to the needs of all kinds of travelers. From spacious RV sites to cozy camping spots, each area is designed to provide comfort and privacy. The premium pull-through sites are particularly popular, offering a perfect blend of convenience and seclusion.
Endless Recreation and Entertainment
At Harbortown RV Resort, there's no shortage of activities to keep guests entertained. The resort features a large swimming pool, perfect for cooling off during the hot summer months. For families with children, the proximity to a go-karting track and batting cages ensures hours of fun and excitement.
River Raisin Marina & Campground: A Tranquil Escape in Monroe, Michigan
River Raisin Marina & Campground in Monroe, Michigan, is a serene oasis that offers a perfect blend of relaxation and adventure. Located in a picturesque setting along the River Raisin, this destination provides an ideal getaway for those seeking to enjoy the outdoors in a peaceful environment.
A Welcoming Atmosphere
From the moment you step into River Raisin Marina & Campground, the warm and friendly atmosphere makes you feel right at home. The staff's hospitality and the well-maintained grounds create an inviting ambiance that sets the tone for a relaxing stay.
Impeccable Facilities for Campers
The campground boasts an array of facilities that cater to the comfort and convenience of its guests. From neatly trimmed grass to perfectly hot showers, every aspect of the campground is thoughtfully designed. The RV park is well-equipped, offering campsites with beautiful views of the lake and marina.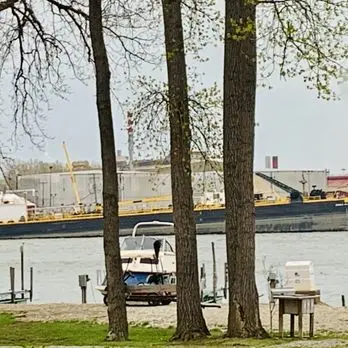 A Haven for Nature Lovers
For those who appreciate nature, River Raisin Marina & Campground is a true haven. The site offers direct access to hiking trails that meander through marshland and a butterfly garden, leading to a beautiful beach. These natural features provide an excellent opportunity for birdwatching, photography, and simply enjoying the tranquility of the outdoors.
Michigan Welcome Center: Your Gateway to Discovering Monroe, Michigan
The Michigan Welcome Center, located in Monroe, Michigan, serves as the perfect starting point for visitors looking to explore the richness and diversity of the area. This center is not just a rest stop; it's a comprehensive resource offering valuable information, amenities, and a warm welcome to travelers embarking on their journey through Michigan.
A Hub of Information
One of the primary roles of the Michigan Welcome Center is to provide visitors with essential information about Monroe's attractions, events, and history. The staff are knowledgeable and eager to assist, offering insights and recommendations that enhance the travel experience. They partner with the state's tourism industry to ensure visitors have up-to-date information on the best places to visit and things to do in Monroe and beyond.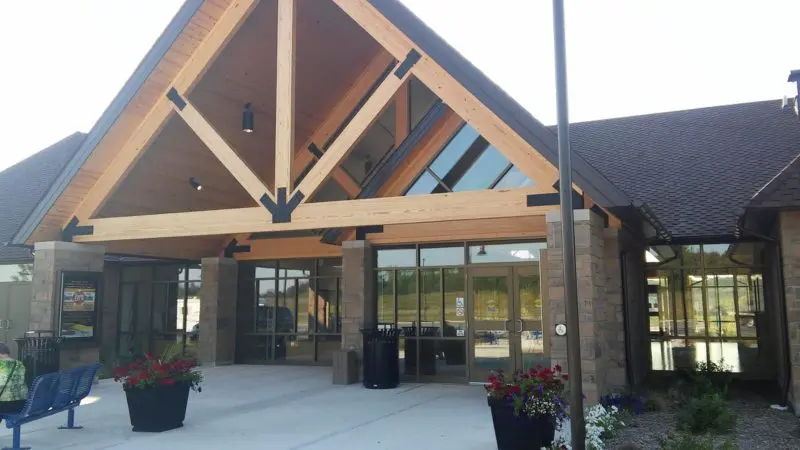 Visitor Amenities
The center is well-equipped with a variety of amenities designed to meet the needs of travelers. It features clean and modern bathroom facilities, a pet exercise area for those traveling with furry companions, and paved parking areas. There are also picnic areas where visitors can relax and enjoy snacks or meals in a pleasant outdoor setting.
A Welcoming Environment
The Michigan Welcome Center is known for its welcoming atmosphere. The staff go out of their way to make visitors feel comfortable and informed, setting a positive tone for their stay in Michigan. Whether you're a first-time visitor or a seasoned traveler, the center offers a friendly and helpful environment.
Supporting Michigan Tourism
The center plays a significant role in supporting and promoting tourism in Michigan. It highlights the state's events, destinations, and activities, encouraging visitors to explore the many facets of Michigan. The center is more than just a stopover; it's a gateway to the diverse experiences that Michigan, particularly Monroe, has to offer.
George Armstrong Custer Equestrian Monument: A Historical Landmark in Monroe, Michigan
The George Armstrong Custer Equestrian Monument in Monroe, Michigan, stands as a significant historical landmark, offering visitors a unique glimpse into the city's past and its connection to a notable figure in American history. This monument, prominently placed in a scenic park setting, not only commemorates General Custer's life but also serves as a symbol of Monroe's rich heritage.
A Tribute to a Controversial Figure
General George Armstrong Custer, known for his role in the Civil War and the Indian Wars, spent a significant part of his early life in Monroe. The equestrian monument, created by sculptor Edward Clark Potter, depicts Custer during his Civil War era, capturing his youth and vigor. Although Custer's legacy is complex and often debated, the monument provides an opportunity for reflection and discussion about his impact on American history.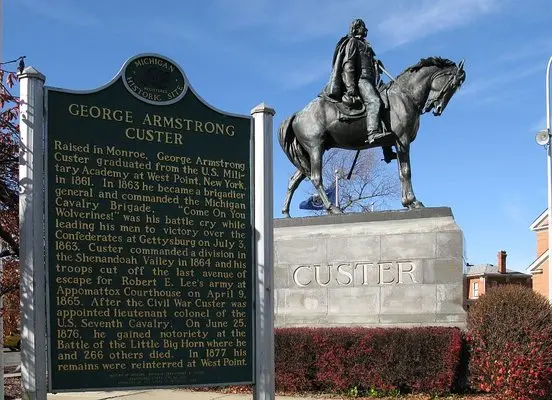 Scenic Surroundings and Photographic Opportunities
The monument is set against the backdrop of a beautifully landscaped park, making it a picturesque spot for visitors. The changing seasons offer different perspectives of the monument, with the park's natural beauty enhancing the experience. The site is popular among photographers and history enthusiasts alike, providing a serene environment for exploration and contemplation.
Exploring Monroe's Dining and Shopping Scene
The monument's location in Monroe offers visitors the chance to explore the city's dining and shopping options. From local eateries like the Independent Dairy to a variety of fast food and fine dining establishments, there is something to suit every palate. The city's shops and boutiques also offer a range of shopping experiences, from vintage finds to modern retail.
An Insight into Monroe's History
Visiting the George Armstrong Custer Equestrian Monument is more than just viewing a statue; it's an exploration of Monroe's historical landscape. The monument serves as a reminder of the city's past and its evolution over the years. It encourages visitors to delve deeper into Monroe's history and discover the stories and events that have shaped the city.
Monroe County Vietnam Veterans Memorial and Museum: Honoring Heroes in Monroe, Michigan
The Monroe County Vietnam Veterans Memorial and Museum stands as a poignant tribute to the brave individuals who served during the Vietnam War. Located in Monroe, Michigan, this memorial and museum offer visitors a solemn and educational experience, providing insight into a pivotal era in American history and the significant role played by local service members.
A Collection of Stories and Sacrifices
The Monroe County Vietnam Veterans Memorial and Museum houses an extensive collection of over one thousand five hundred unique items from the Vietnam War era. These items include personal letters from local service members, newspaper clippings, magazine articles, and dioramas, creating a powerful narrative of the experiences and sacrifices of those who served. The exhibits offer a deeply personal look into the lives of soldiers and their families, shedding light on the human aspects of the war.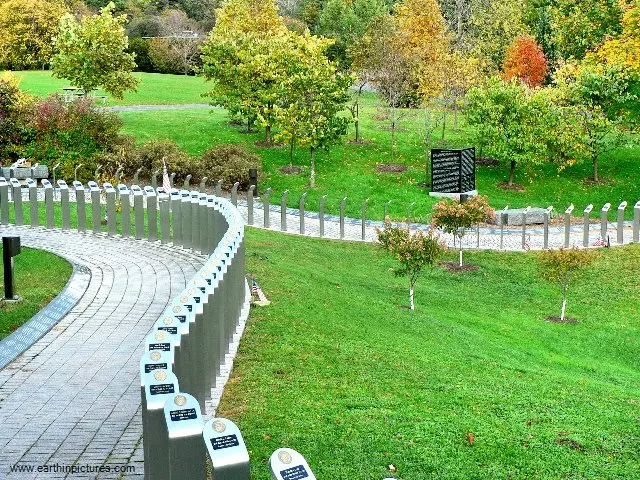 A Living Tribute
The memorial site includes notable installations such as a Cobra Gunship, added in 1994, and the "Killed in Action" and "Living Memorial" unveiled in 1987 to honor those who died or went missing in action. These elements of the memorial provide a space for reflection and remembrance, honoring the courage and sacrifice of the Vietnam veterans.
Engaging Exhibits
The museum showcases models, medals, artifacts, ribbons, and military uniforms exclusively from the Vietnam War, offering an immersive and educational experience. Visitors can explore the history and impact of the war through these tangible pieces of history, gaining a deeper understanding of the conflict and its effects on both soldiers and civilians.
Seasonal Accessibility
The Monroe County Vietnam Veterans Memorial and Museum operates seasonally, typically open from Memorial Day weekend to Labor Day Weekend. This limited availability adds a special significance to visits, making it a poignant destination for those in the Monroe area during these months.
River Raisin Center for the Arts: A Cultural Beacon in Monroe, Michigan
The River Raisin Center for the Arts in Monroe, Michigan, emerges as a vibrant hub of cultural and artistic expression. This center is not just a venue for performances; it is a nucleus of community involvement, education, and the promotion of arts, playing a pivotal role in enriching the cultural landscape of Monroe.
Fostering Artistic Talent and Appreciation
Established by a group of community leaders with the vision of transforming a historic movie theatre into a thriving arts center, the River Raisin Center for the Arts has become a focal point for the arts in Monroe. The center's commitment to fostering artistic talent and appreciation is evident in its diverse range of programs and events.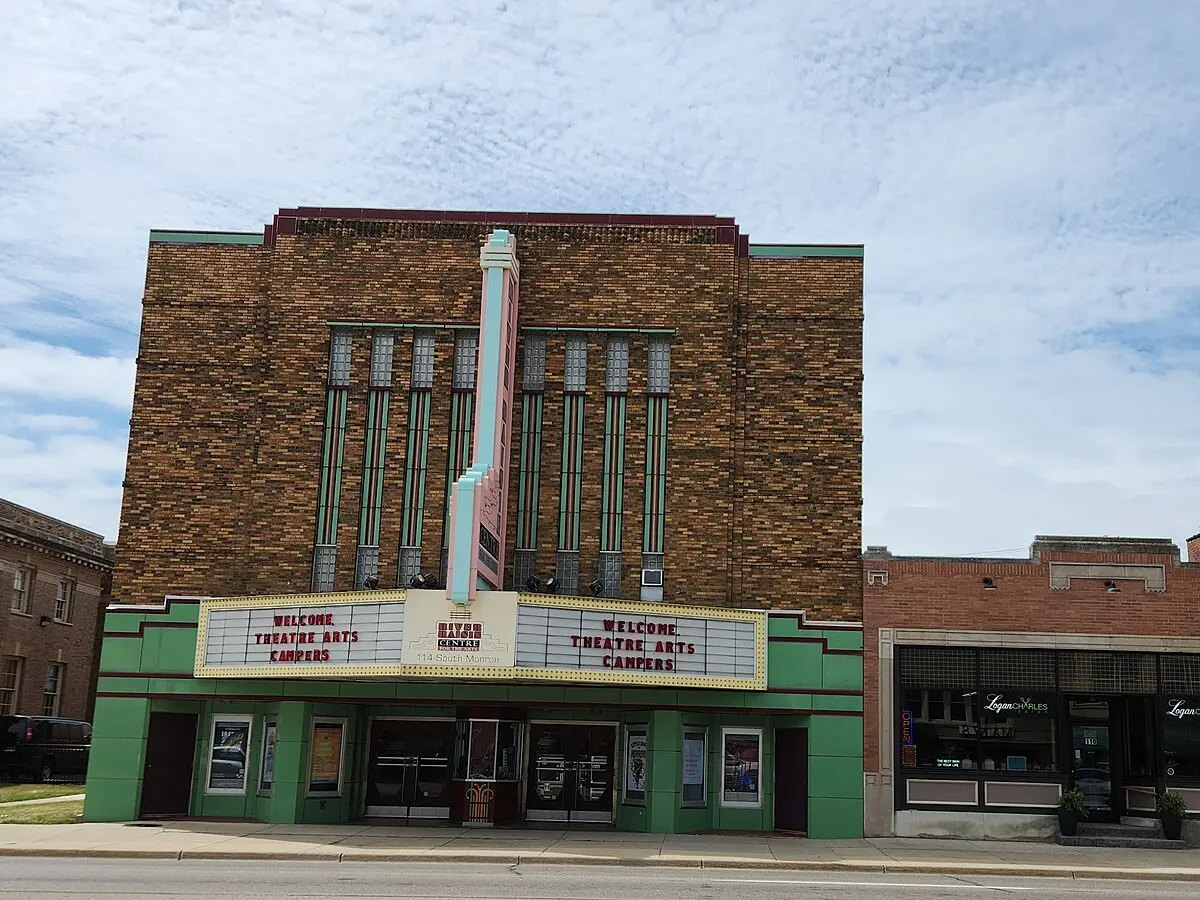 A Stage for Varied Performances
From captivating theatre productions and dance recitals to musical concerts and holiday shows, the center offers a platform for artists to showcase their talent. It is a place where the community gathers to experience the power of live performances, making it a vital part of Monroe's cultural identity.
Educational Programs for All Ages
The River Raisin Center for the Arts is dedicated to educating and inspiring individuals of all ages. It offers a variety of programs, including dance and theatre classes, workshops, and summer camps. These programs not only nurture artistic skills but also encourage self-expression and confidence in participants.
River Raisin National Battlefield Park: A Historical Gem in Monroe, Michigan
River Raisin National Battlefield Park, located in Monroe, Michigan, is a site of profound historical significance. As the setting of one of the key battles of the War of 1812, this park offers visitors a poignant reminder of a pivotal moment in American history, along with a rich educational experience.
A Site of National Importance
The Battle of River Raisin, fought in January 1813, was a crucial event in the War of 1812. The park commemorates this battle, in which the American forces faced a significant defeat against the British and Native American alliance led by Tecumseh. The park stands as a tribute to the soldiers who fought and lost their lives, making it an essential visit for those interested in American history.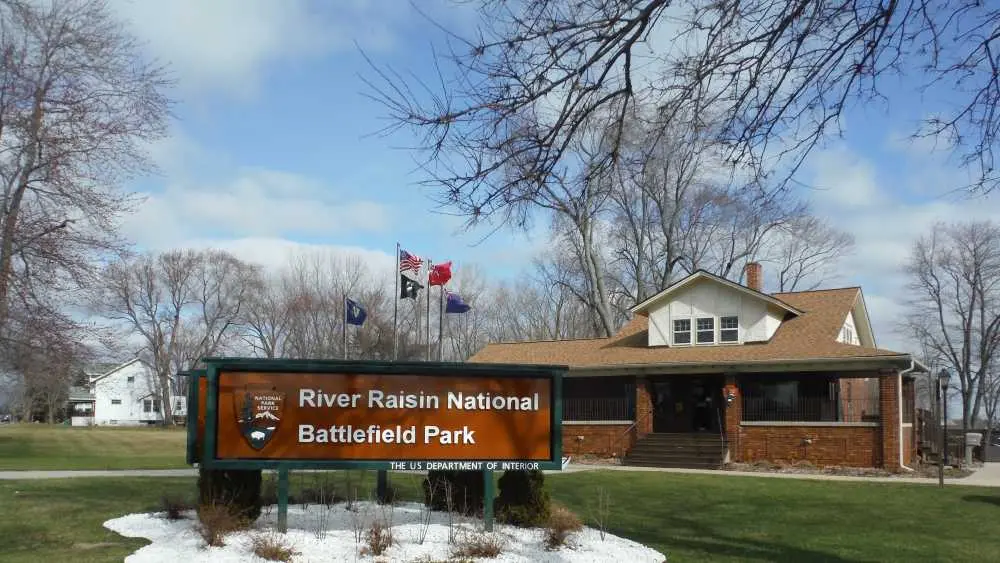 Interactive and Educational Exhibits
The Visitor Center at River Raisin National Battlefield Park is a treasure trove of information. It houses interactive displays and dioramas that bring the history of the 1812 war to life. Visitors can learn about the battle's strategies, the soldiers' stories, and the broader implications of the conflict. The center also features a theater that presents an informative video, providing a deeper understanding of the site's historical context.
Exploring the Grounds
Strolling through the well-maintained paths of the battlefield park, visitors can explore various points of interest and historical markers. These trails not only offer a serene walking experience but also allow guests to reflect on the events that took place on this ground, adding a tangible dimension to their understanding of history.
Engaging Activities for All Ages
The park is not just a place of solemn reflection; it also offers a range of activities to engage visitors of all ages. From historical reenactments to craft and building opportunities for children, the park provides interactive ways to learn about history, making it an ideal destination for families and school groups.
Go Karts Plus: A Family Fun Destination in Monroe, Michigan
Go Karts Plus in Monroe, Michigan, stands out as an exhilarating destination for families and adventure enthusiasts. Offering a blend of high-speed fun and engaging activities, this entertainment center is a prime spot for those looking to add excitement to their Monroe experience.
Thrilling Go-Kart Tracks
The centerpiece of Go Karts Plus is its array of go-kart tracks, catering to different ages and skill levels. These tracks provide a safe yet thrilling racing experience, allowing guests to indulge in friendly competition and the sheer joy of driving. Whether you're a seasoned racer or trying it out for the first time, the rush of navigating these tracks is an unforgettable experience.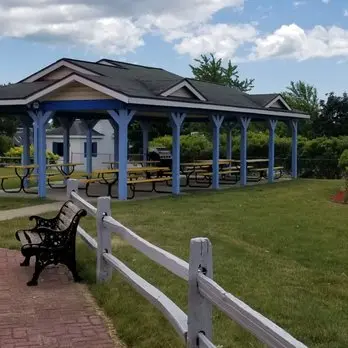 A Playground for All Ages
Beyond go-karting, Go Karts Plus features a variety of attractions. The mini-golf course is perfect for those who enjoy a more leisurely-paced challenge, while the batting cages cater to sports enthusiasts. For younger visitors, the center offers an assortment of rides and games that are both fun and safe.
The Fun of Arcade Games
The arcade section at Go Karts Plus is a paradise for gamers. With a selection of the latest and most popular video games, it's a place where both kids and adults can engage in digital adventures, from racing games to classic arcade-style challenges.
Soldiers and Sailors Park
Soldiers and Sailors Park in Monroe, Michigan, is a place steeped in history and natural beauty. As Monroe County's oldest park, it has been a cherished part of the community since its establishment in 1909. Originally known as Riverside Park, it was renamed in 1923, just before the unveiling of the Custer Statue, to honor the veterans of the Civil War. This park is not only a green space but also a living monument to the bravery and sacrifices of soldiers and sailors throughout American history.
The park's history is rich and intertwined with the city's past. Initially acquired for $700 from the IIgenfritz family of Monroe City, it was transformed into a beautiful park through the planting of flowers, shrubs, and trees. It became a gathering place for local war veterans, especially around the Custer Statue, where memorial services were held to remember fallen heroes.
Today, Soldiers and Sailors Park continues to be a popular spot for both residents and visitors. Its location along the River Raisin makes it an ideal place for leisurely strolls and picnics. The serene riverfront setting provides a peaceful escape from the hustle and bustle of daily life, offering picturesque views and a tranquil atmosphere.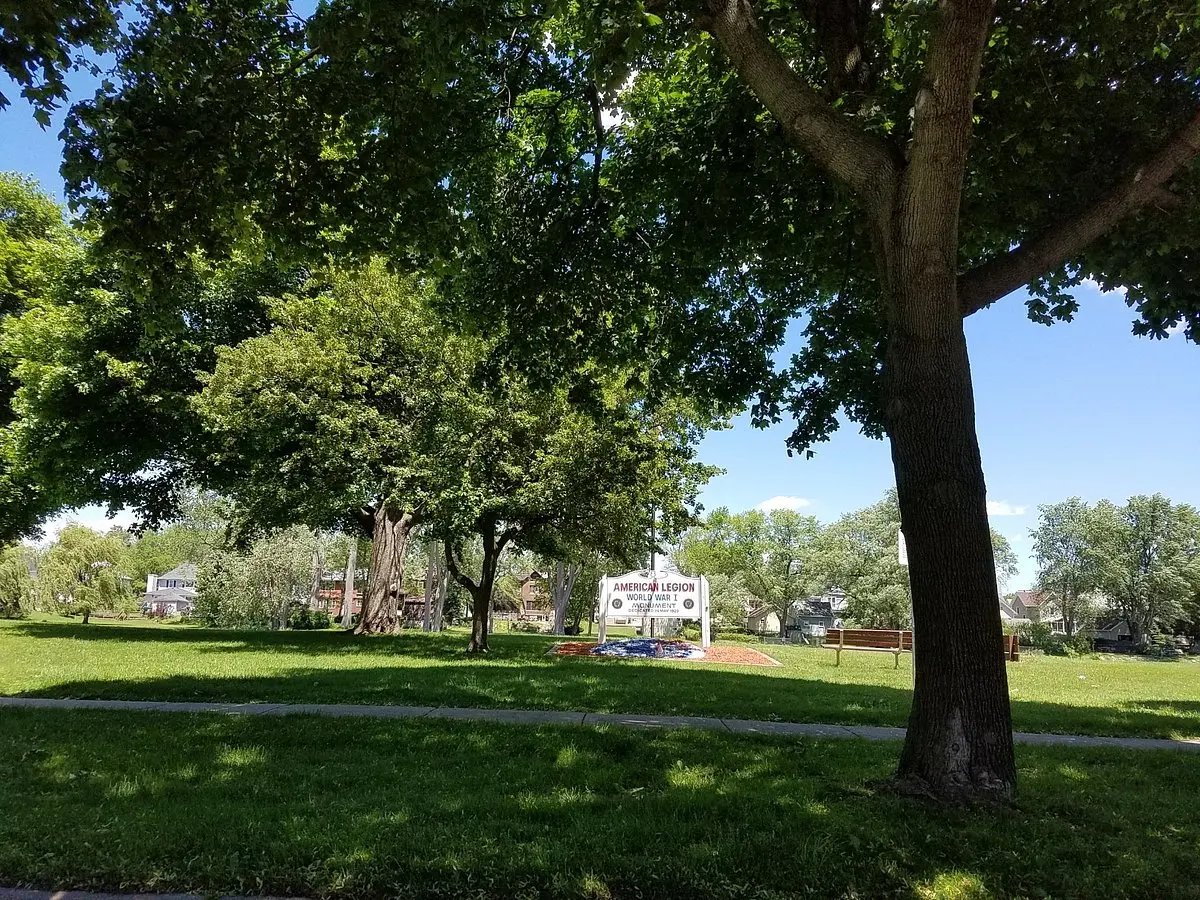 The park also plays host to various community events throughout the year, bringing together people from all walks of life. These events range from Memorial Day services to family-friendly festivals and gatherings, each adding to the park's vibrant community spirit.
For those interested in history, Soldiers and Sailors Park is a poignant reminder of Monroe's past. The park's connection to the Civil War and its transformation over the years reflect the city's evolution and its residents' respect for their heritage.
Barn Owl Studio's Wood Workshop
Barn Owl Studio's Wood Workshop in Monroe, Michigan, is a creative haven that beckons visitors to explore the world of rustic decor and hands-on craftsmanship. This studio is not just about learning woodworking skills; it's a place where creativity is celebrated, and every visitor is welcomed to experience the joy of making something beautiful with their own hands.
The moment you step into Barn Owl Studio's Wood Workshop, you are greeted by an atmosphere brimming with creativity and warmth. The studio is beautifully decorated, making it a delightful environment for anyone looking to escape into the world of arts and crafts. It's a place where family, friendship, and the joy of creation are woven into every activity.
Workshops at Barn Owl Studio are designed for people of all skill levels. Whether you are a seasoned woodworker or trying it for the first time, the studio provides a supportive and engaging environment to learn and create. The 2-hour sessions allow participants to immerse themselves in a project, from sanding and staining to painting and finishing.

The studio offers a wide variety of rustic designs, allowing guests to create pieces that are not only aesthetically pleasing but also functional. Each workshop is an opportunity to bring a unique piece of art to life, something you can be proud of and display in your home.
What sets Barn Owl Studio apart is the sense of camaraderie and community that pervades the space. It's a place where people come together to share ideas, learn new skills, and encourage each other in their creative pursuits. The workshops are perfect for various events, including couples' dates, corporate meetings, and casual get-togethers.
Phoenix Theatres Mall of Monroe
Phoenix Theatres Mall of Monroe is a premier entertainment destination for movie enthusiasts in Monroe, Michigan. This theater stands out not just for its movies but for the exceptional viewing experience it offers. With the latest in sound technology, comfortable seating, and a welcoming atmosphere, it's the perfect place for anyone looking to catch the newest releases in style and comfort.
The theater uses cutting-edge technology to ensure the best audio and visual quality. The sound system is designed to deliver crisp, clear audio, while the screens provide sharp, vivid images. This combination immerses viewers in the movie, making for a truly captivating experience. Whether it's a high-octane action movie or a visually stunning animation, Phoenix Theatres Mall of Monroe brings each scene to life.
Comfort is a priority at Phoenix Theatres. The seats are not just seats; they are heated reclining chairs that offer unparalleled comfort. You can sit back, relax, and enjoy your movie just like you would in the comfort of your own home. The seating arrangement ensures that everyone gets a great view of the screen, making every seat in the house the best seat.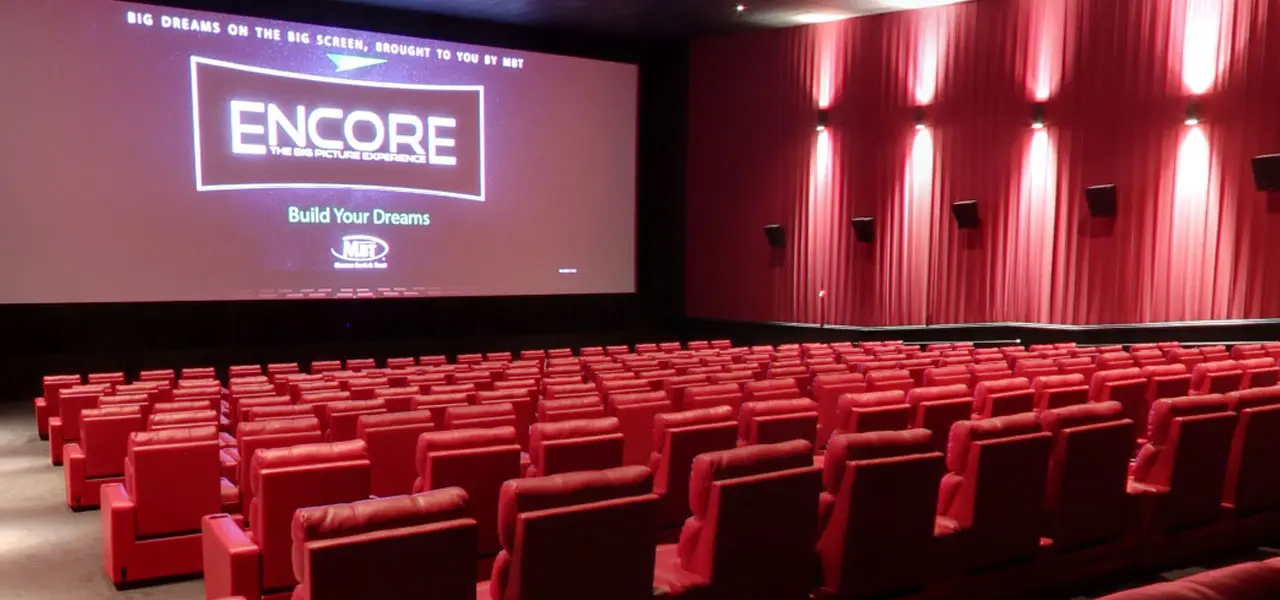 Cleanliness and maintenance are top-notch, adding to the overall experience. The theater is well-maintained, ensuring a clean and hygienic environment for all movie-goers. The snack bar complements the experience with a variety of snacks and drinks, from classic popcorn and soda to more substantial treats.
Phoenix Theatres Mall of Monroe is more than just a movie theater; it's a community space where people come together to enjoy the magic of movies. It's a place where memories are made, whether it's a family outing, a date night, or a solo escape into the world of cinema.
Monroe Escape Rooms
Monroe Escape Rooms in Monroe, Michigan, presents an exhilarating experience for those who enjoy puzzles, mysteries, and teamwork. This unique entertainment venue offers a range of escape rooms, each designed to challenge and engage participants in a race against time. It's not just about solving puzzles; it's about collaboration, quick thinking, and having a great time.
As you enter Monroe Escape Rooms, you're greeted with an array of themes to choose from. Each room has a different story and set of puzzles, ranging from mysterious adventures to thrilling escapes. The variety ensures that there is something for everyone, whether you are a seasoned escape room enthusiast or a first-timer.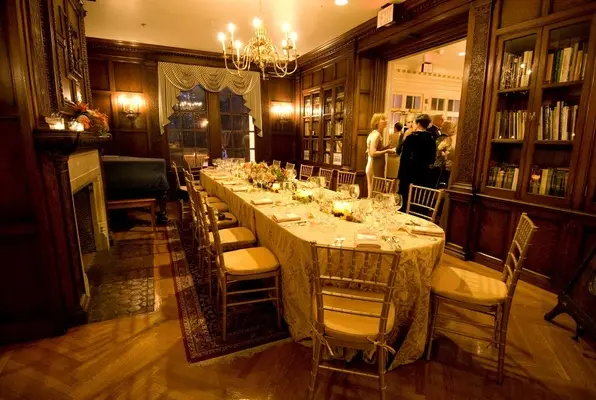 The rooms are intricately designed, with attention to detail that immerses players into the scenario. The puzzles are thought-provoking and require a mix of logical reasoning, problem-solving skills, and teamwork. The thrill of finding clues, deciphering codes, and unlocking secrets keeps teams engaged and entertained.
Monroe Escape Rooms is also an excellent venue for team-building events, family outings, and social gatherings. The challenge of working together to escape the room within the time limit makes for an exciting and bonding experience. It's a test of communication and collaboration, making it a popular choice for corporate teams, friends, and families.
The escape rooms are beautifully designed, with décor and props that add to the authenticity of the experience. The ambiance is just right to keep the suspense and excitement high. The staff at Monroe Escape Rooms are friendly and helpful, ensuring that all guests have a comfortable and enjoyable experience.
Serendipitous Vintage
Serendipitous Vintage in Monroe, Michigan, is a unique and eclectic shop that stands as a testament to the charm and creativity of the town. This funky little oasis, nestled amidst the quiet streets of Monroe, is more than just a vintage store. It's a cultural hub that combines music, art, and fashion, offering a delightful break from the everyday routine.
As you enter Serendipitous Vintage, the first thing that captures your attention is the music. The store is not just about selling vintage items; it's about creating an atmosphere. They offer music lessons, sell vintage band shirts, and have an impressive collection of instruments like guitars and drums, making it a haven for music enthusiasts.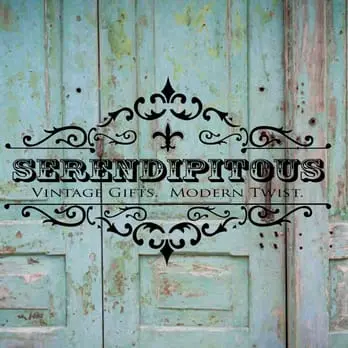 For those who have a passion for vinyl records, Serendipitous Vintage is a treasure trove. The collection of records spans various genres and eras, attracting collectors and music lovers alike. The store also sells audio equipment, perfect for those looking to set up their home studio or just enjoy high-quality sound.
But the allure of Serendipitous Vintage doesn't stop at music. The store also houses an art gallery, adding another layer to its cultural richness. It's a place where local artists can display their work, and visitors can appreciate the creativity of the community.
The shopping experience at Serendipitous Vintage is equally diverse. The store offers an array of gently used, practically new, name-brand clothes, giving shoppers a chance to find unique and stylish outfits. From retro dresses to classic jeans, the clothing selection caters to a wide range of styles and preferences.
Heck Park
Heck Park in Monroe, Michigan, is a place of profound significance and serene beauty. Owned by Monroe County, the park is a living memorial dedicated to the brave soldiers who served in the Vietnam War. It's a space where nature, history, and remembrance converge, offering a unique and reflective experience for visitors.
Originally managed in partnership between Monroe city and Monroe county, Heck Park features a Vietnam Veterans Memorial managed by a special committee. This includes members from the Vietnam Veterans Chapter 142, the County Board, and the Park Commission. The memorial is not just a tribute to the past; it's a bridge connecting history with the present, offering a space for reflection on the sacrifices made during the Vietnam War.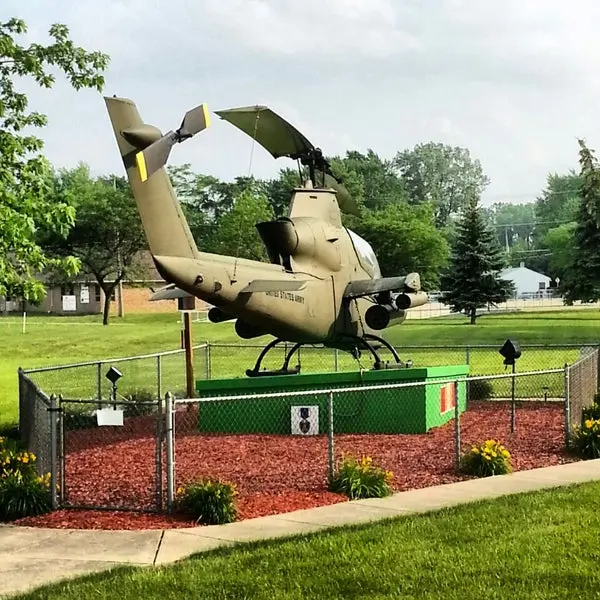 The park itself is a welcoming open space, perfect for a variety of recreational activities. Whether it's a family picnic under the pavilion, a winter sledding adventure, or a fun time at the playground, Heck Park caters to all ages and interests. The playground is particularly popular among children, offering a safe and enjoyable environment for play and exploration.
One of the most poignant features of the park is the Huey helicopter, part of the memorial that serves as a tangible reminder of the Vietnam War. This helicopter, installed as part of the memorial, is not just a piece of history; it's a symbol of the courage and resilience of those who served.
Apart from its historical significance, Heck Park is also a place for community gatherings and personal relaxation. The pavilion is often used for get-togethers, and the open green spaces provide a peaceful setting for relaxation and leisure activities. The park's paths are perfect for a quiet stroll, offering a chance to reflect and connect with nature.
Conclusion
Monroe, Michigan, a city nestled along the western shore of Lake Erie, is a place where history, nature, and culture intertwine to create a tapestry of experiences that are as diverse as they are enriching. From the tranquil beauty of its parks and the historical significance of its monuments to the creative vibrancy of its cultural centers and the thrilling excitement of its recreational activities, Monroe offers a plethora of options for visitors and residents alike. This conclusion aims to encapsulate the essence of Monroe, highlighting why it's a destination worth exploring and cherishing.
At the heart of Monroe's appeal is its rich historical narrative. The city is not just a collection of sites; it's a living museum where the past is palpably felt. Places like the River Raisin National Battlefield Park and the George Armstrong Custer Equestrian Monument provide a window into pivotal moments in American history, offering visitors a chance to step back in time and experience the stories that have shaped the nation. Similarly, the Monroe County Museum and The Old Michigan at Sawyer Homestead serve as custodians of local history, preserving the artifacts and tales of Monroe's past and offering an educational journey for all ages.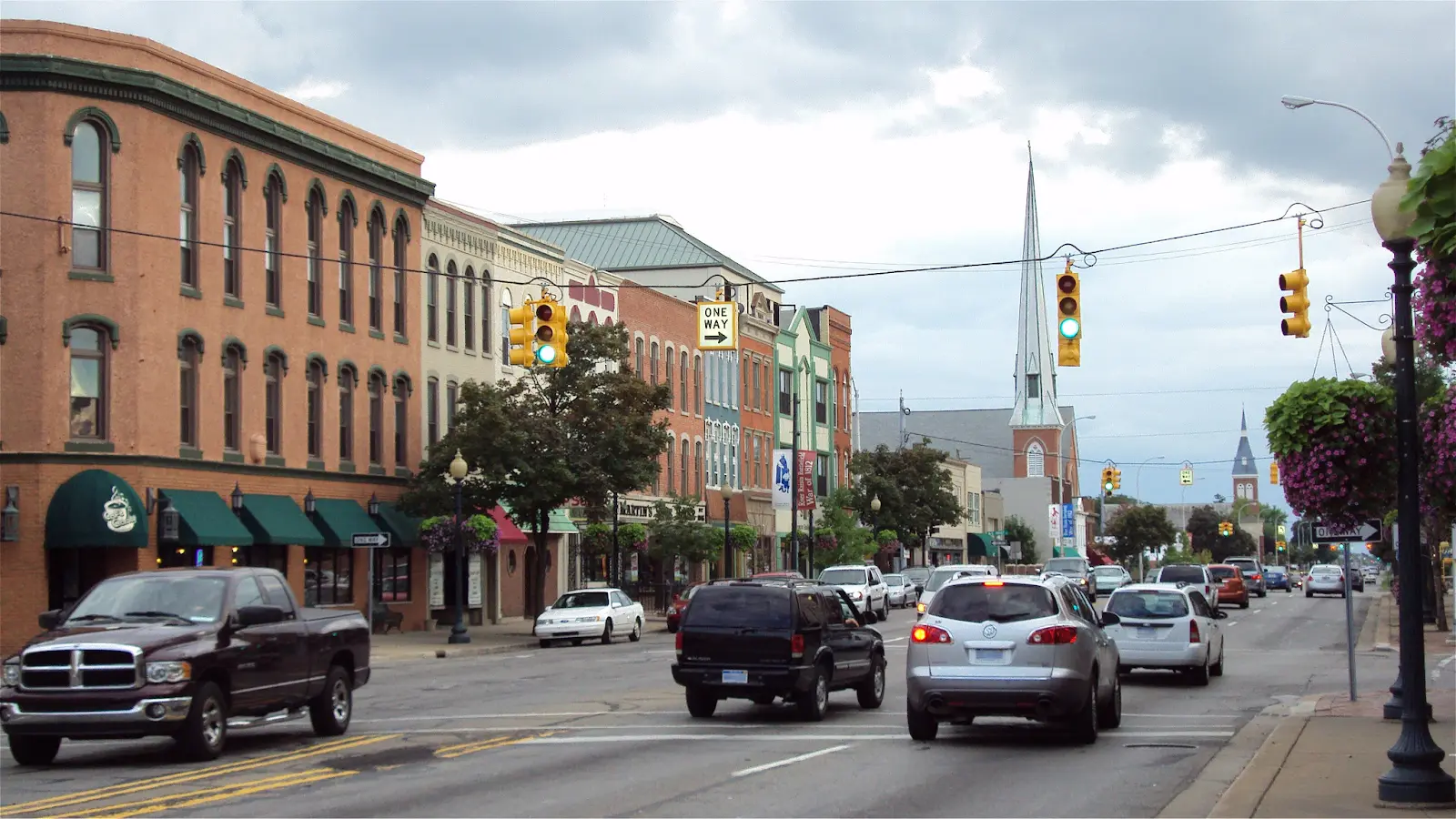 The natural beauty of Monroe is another of its standout features. William C. Sterling State Park and Munson Park offer vast expanses of greenery, trails, and waterways, presenting opportunities for a range of outdoor activities. Whether it's a leisurely walk, a family picnic, a fishing expedition, or simply a moment of relaxation by the water, these parks are oases of tranquility and beauty. The River Raisin Marina & Campground and Harbortown RV Resort further enhance this connection with nature, providing idyllic settings for camping and boating, making the most of Monroe's scenic lakeside location.
The "Best Things to Do in Monroe, MI" are not just activities; they are experiences that enrich, educate, entertain, and inspire, making Monroe a city that truly has it all.