Best Things to Do in Palmer, Alaska in Winter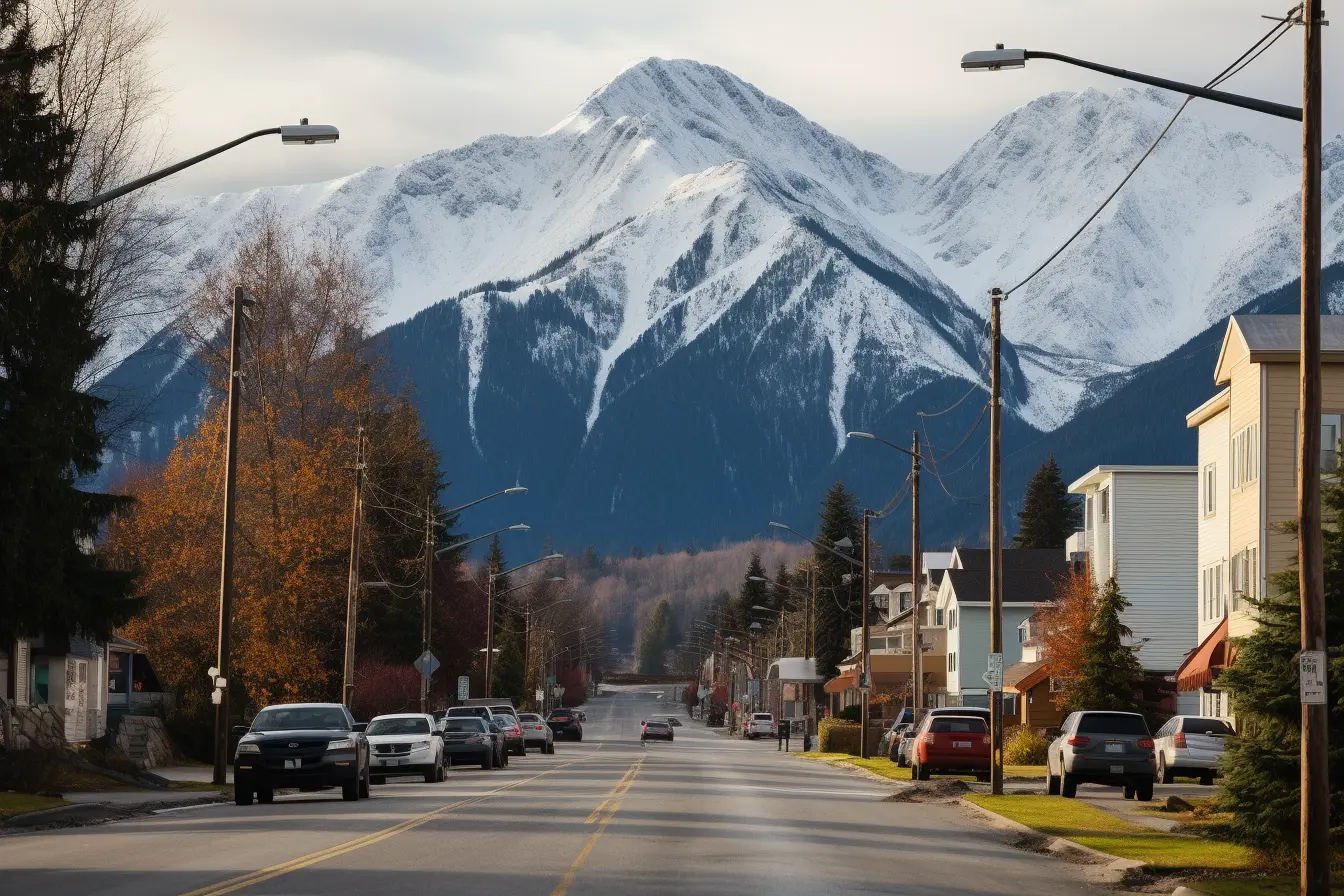 Nestled amongst snow-capped mountains, Palmer is a quaint town with a rich history and plenty of activities for visitors, even during the cold Alaskan winter. From exploring historic sites to dining at cozy restaurants, Palmer offers numerous ways to experience the best of an Alaskan winter. Here are some of the top things to do in Palmer when visiting this charming mountain town.
Explore the Historical Roots of Palmer
Palmer's history is intrinsically connected to the establishment of a farming colony in 1935 under President Franklin D. Roosevelt's New Deal. Tracing Palmer's origins back to that pivotal era provides insight into the town's foundation.
Take a Stroll Down Colony House Road
One of the best ways to step back in time is to take a peaceful walk down Colony House Road located in Palmer's Historic Townsite. As you meander past the charming homes, you'll realize many date back to 1935, the year a couple hundred families arrived to establish the farming colony that became Palmer.
Gazing at the original wooden homes, it's striking to think determined settlers constructed each one by hand, full of hope and uncertainty.Grab a warm coffee beforehand at The Brew or other nearby cafes to fuel up and keep the chill at bay during your history walk.
Keep your eyes peeled for Doorway No. 7, a preserved entrance to one of the two dozen communal colony houses that the government originally erected to provide temporary lodging. Other homes reveal quirks like rooftop lumber elevators used to haul materials up during construction.
Notice how house sizes and designs vary, despite starting as carbon copies. Residents customized them over the years as materials became available. Moss blankets some weary roofs, lending an ethereal beauty.
Wander down side streets to spot remnants of root cellars dug into the earth. Peek through windows to see sepia-toned photographs hanging inside. Admire the lush varieties of flowers still blooming in hardy Alaskan gardens so late in the season.
Inside the Palmer Historical Society Museum
Nestled in a meticulously preserved two-story log cabin, the Palmer Historical Society Museum overflows with artifacts and archival photographs documenting the farming colony's origins and homesteading lifestyle.
Step inside and you'll smell wood polish and adventure, surrounded by items early residents used for work and play. Displays feature worn overalls, boot scrapers, steely tools, and ingenious early 1900s gadgets to delight antique collectors.
Glass cabinets contain delicate dishes and linens used to bring domestic finery to rugged colony houses. Sepia images show farmers with draft horses and baskets brimming with bumper crop potatoes. Outside sits an assortment of hulking agriculture and military vehicles from the era.
Chat with the knowledgeable guides - often descendants of original colonists themselves - to hear personal stories handed down about pioneering the wild Matanuska Valley frontier.
Marvel at the remarkable resilience reflected in even mundane artifacts like smoke-stained kerosene lamps and a well-worn Sear's and Roebuck catalogue. People ordered practically everything they needed from those pages to create homes and livelihoods from scratch.
The collection conveys how early settlers improvised and cobbled together functional lives under difficult circumstances with sparse materials, leaving an endearing mark on Palmer.
The Palmer Depot Still Stands Tall
Though no longer in use, the historic two-story log cabin Palmer Depot still stands tall alongside the Glenn Highway, echoing its significance as the central departure point for goods and supplies during Palmer's early settlement.
Originally constructed near the railroad tracks, the Depot bustled as the main hub connecting the remote colony outpost to civilization and commerce beyond. Trains hauled away crops and dairy products produced by the colony's farms and brought back requested provisions for the general store and post office housed within the depot walls.
Stacked pelts, crates of chickens, and barrels of salted meat awaited transport. Passenger trains picked up and dropped off homesteaders. For decades the Depot teemed with such activity, vital to survival on the colony's isolated frontier.
Though now relocated beside the highway as a visual reminder of bygone times, the weathered Depot remains a proud monument to Palmer's farmers who built community amidst the wilderness.
Next time you pass its dramatic triangular facade, imagine laden wagons arriving through clouds of dust at the tracks, this being the one place providing links to the outside world. The once-vital Depot embodies the hardscrabble history of Palmer's founding as a railroad town.
Immerse Yourself in Nature
When visiting Palmer in winter, make sure to immerse yourself in the area's breathtaking natural surroundings. From snowshoeing through pristine backcountry to ice fishing on a frozen lake, Palmer offers abundant ways to experience Alaskan wilderness. Just bundle up and get ready for outdoor adventure.
Snowshoe Through Hatcher Pass
For avid snowshoers, a trek through the snow-blanketed backcountry of Hatcher Pass is a must. The valleys, ridges and mountain slopes of this region create stunning winter scenery.
Strap on snowshoes and venture into the peaceful wilderness, your breath billowing as glittering snowflakes swirl down. Listen for the soft crunch of snow beneath each step. Gaze up at granite cliffs looming above, draped in icy fringes. Wind your way carefully along narrow passes between soaring peaks.
Stop to admire skeins of powder drifting down mountainsides. Check for signs of Alaska's wildlife, like moose and snowshoe hare tracks. Experience the transcendent quiet found only in remote wilderness.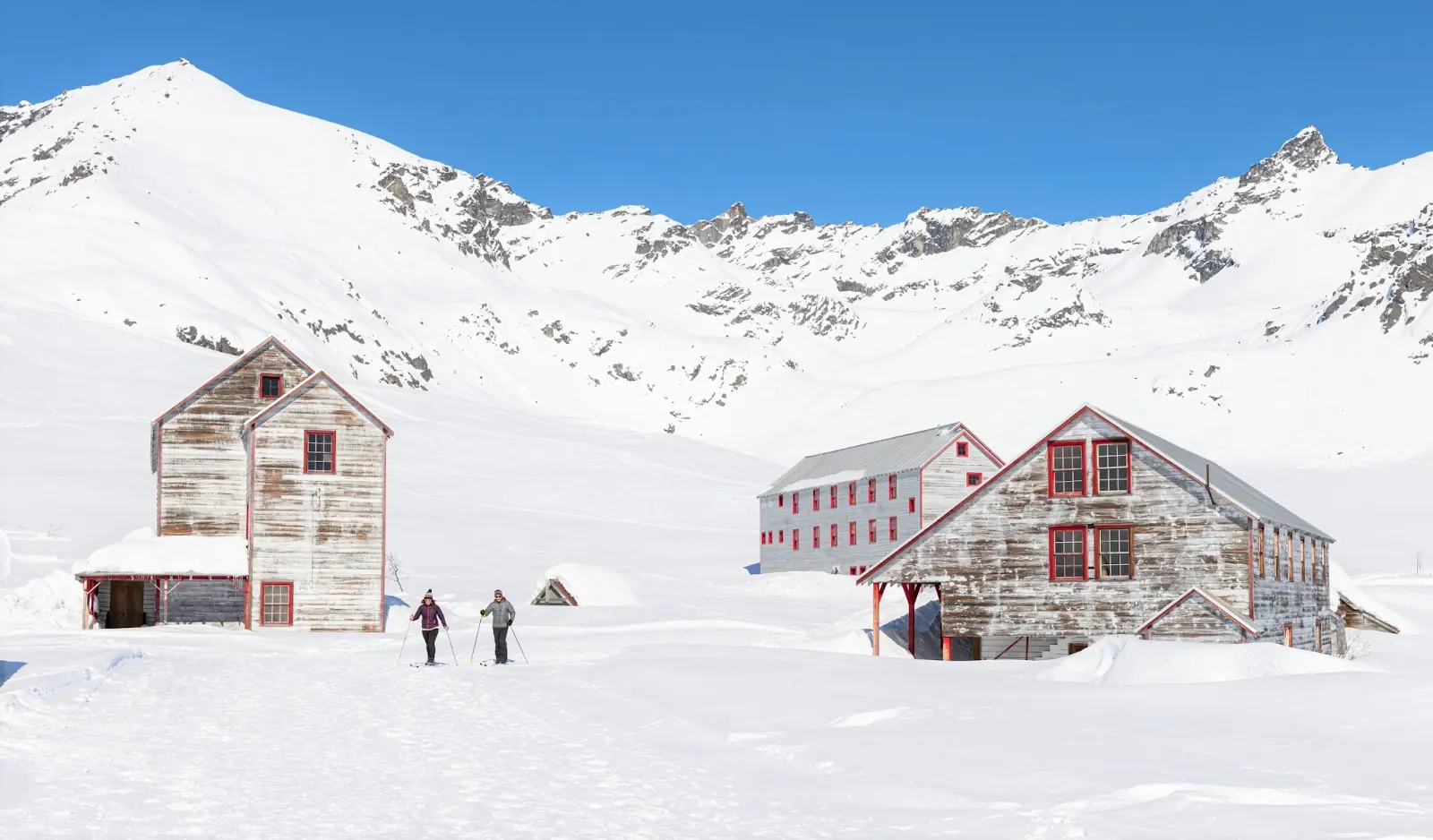 Be sure to pause your snowshoeing adventure at the Historic Independence Mine State Park. Wander past old mining buildings and equipment remnants poking through snowdrifts. Stand at the mountain's crest and savor the panoramic views.
With hundreds of acres of unspoiled terrain, Hatcher Pass offers an unforgettable snowshoeing experience through raw Alaskan wilderness just minutes from Palmer's town center.
Glide Along Archangel Valley Trails
For pristine cross-country skiing and snowshoeing trails close to town, Archangel Valley is the spot. Well-maintained paths wind through forests and rolling hills, great for all skill levels.
Glide across groomed tracks past snow-laden birch and spruce with feathered coats of white. Traverse open fields drifted over in sparkling powder. Pause for breaks within the shelter of the woods.
Near Archangel Road, continue exploring trails that meander along the frozen Matanuska River's edge or climb to inspiring ridgelines. The area's scenery and terrain variety make this trail network a can't miss for winter visits.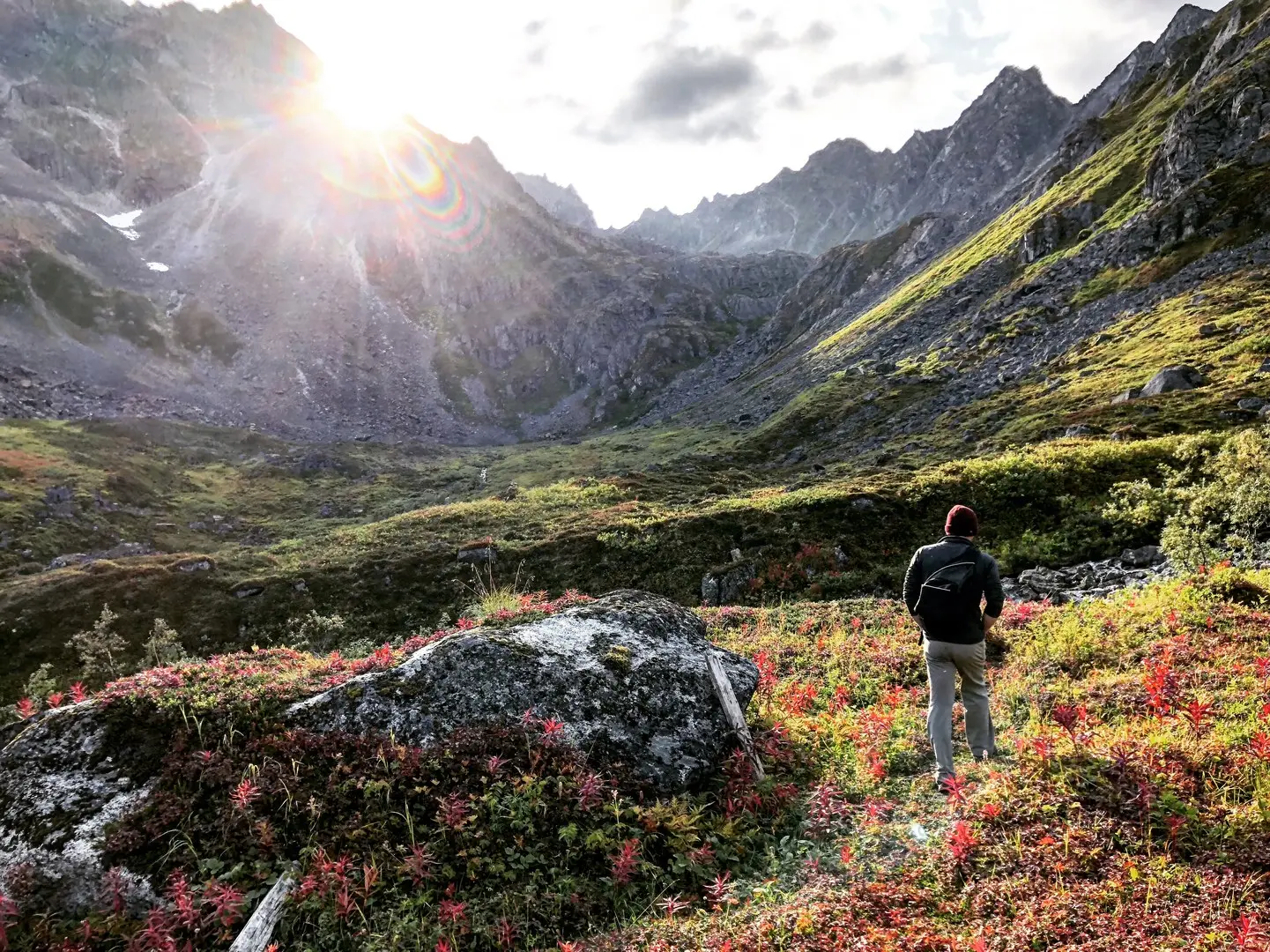 Rentals are available in town if you need to pick up cross-country skis, snowshoes, or any other gear. Just be prepared with layered clothing for spending hours outdoors in the elements. With diverseArchangel Valley trails beginning a short drive from Palmer, you'll soon be immersed in this winter wonderland.
Behold the Northern Lights
Witness one of nature's most dazzling spectacles by viewing the northern lights, which commonly illuminate Palmer's skies during winter. As evening darkens, head away from town into the wilderness and look skyward in anticipation.
Watch for the first shimmering green swirls that signal the aurora borealis performance has begun. Then behold arcs of lime, aquamarine and violet light start writhing and twisting overhead. Gaseous tendrils undulate across the night sky, spreading and brightening as minutes pass.
Find a comfortable spot and lie beneath the mesmerizing display as colors deepen and dance overhead. Enjoy the fortune of having front row seats to this celestial phenomenon found only at northern latitudes. Just dress warmly, as nighttime winter temperatures can be frigid.
When seeking an unforgettable Alaskan experience, watching the northern lights weave their magic above Palmer provides an opportunity not to be missed. The sheer beauty alone makes braving the cold worthwhile.
Ice Fish on Lake Lucille's Frozen Surface
Ice fishing brings the chance to drill through Lake Lucille's frozen surface and jig for trout or burbot on a placid winter morning. Head out early when the lake is perfectly still and silent. At sheltered spots near shore, auger through the ice and drop your line into the dark waters below.
As you fish, cup some steaming coffee or hot chocolate in your mittens to stay warm. Chat with other intrepid anglers who have their own holes bored into the thick ice nearby. Keep an eye on your pole's tip for an excited bounce signaling a bite.
When you snag something, use an ice skimmer to lift the fish out if they are small enough or retrieve the line carefully if bigger. Just be sure to dress for spending hours outdoors and exercise caution on potentially unstable ice.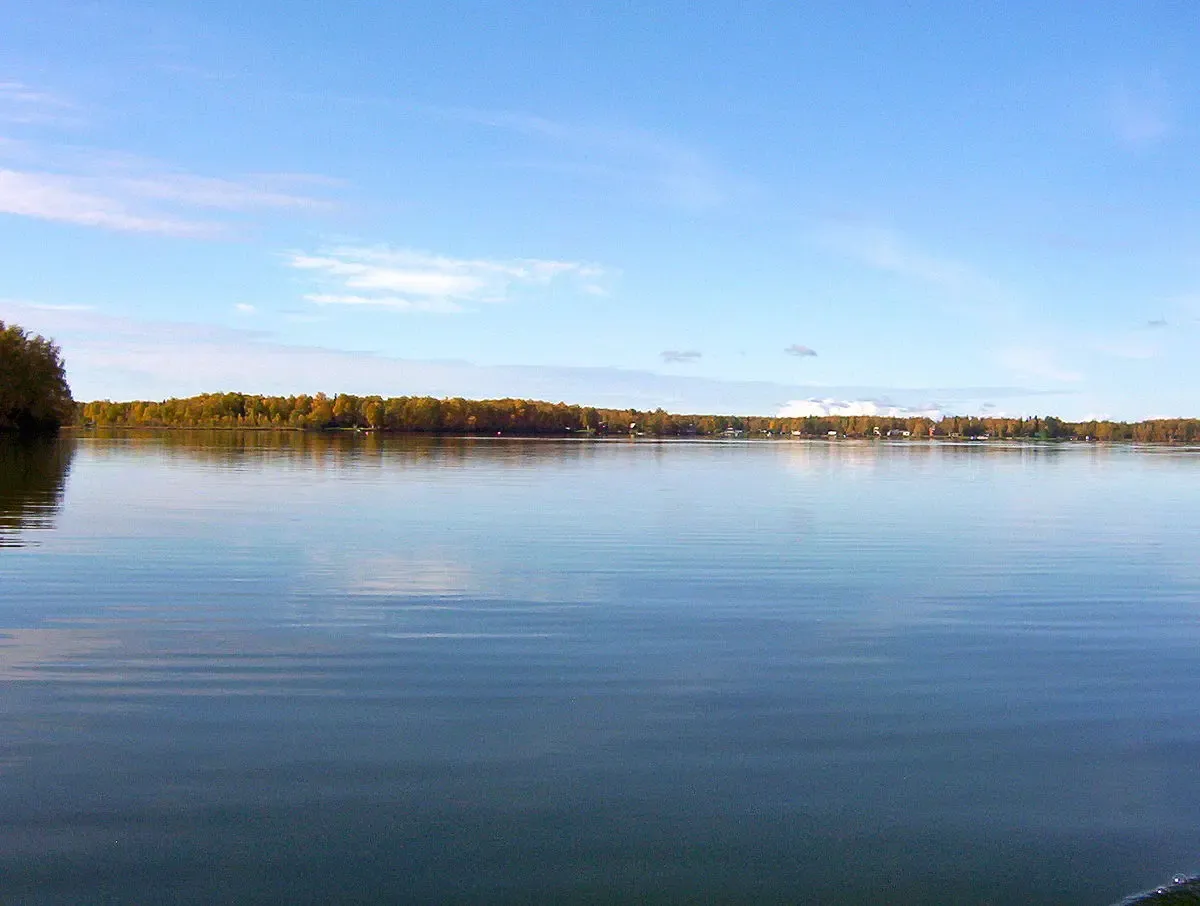 For a quintessential Alaskan winter pastime, ice fishing on serene Lake Lucille allows communing with nature while hoping for a big catch. The peace and stillness found on the ice will make you feel a world away.
Cozy Up Indoors
When it's time to warm up after outdoor adventures, Palmer has great indoor spots to grab a hot drink, experience some culture, or learn a new skill.
Imbibe Craft Cocktails at the Valley Hotel Bar
Step back in time at the dark wood bar inside Palmer's historic Valley Hotel. Order one of their skillfully crafted cocktails prepared by knowledgeable bartenders. Sip your drink slowly, relaxing into the classy vintage setting.
Make small talk with fellow patrons bellied up to the bar. Take in the scenic panoramic photos decorating the walls capturing the grandeur of the surrounding Matanuska Valley.
When your fingers get chilly, wander over to the massive stone fireplace and let the flickering flames toast you right up. The crackling fire adds comfort to the Valley Hotel's already warm ambience.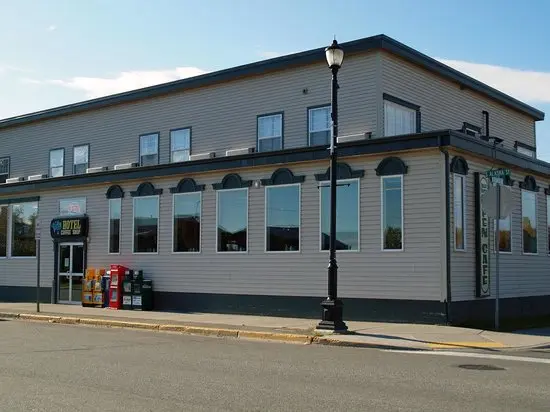 Maybe nibble on bar snacks like spicy pub mix or pretzels. Play a game of pool in the adjacent room. With its relaxed vibe and spirit of community, the Valley Hotel's bar offers a great place to while away a winter's night.
Catch Live Entertainment at the Phoenix Theater
Experience Palmer's local performing arts scene by grabbing tickets to shows at the intimate Phoenix Theater downtown. From live big band swing music to stand-up comedy nights, their calendar includes diverse entertainment.
Arrive early to nab seats at candlelit tables right beside the compact stage. Order snacks and drinks while waiting for the show to start. When the lights dim, the venue feels even cozier. Laugh along with other audience members during humorous acts. Sway to the brassy sound of jazz bands belting out classics.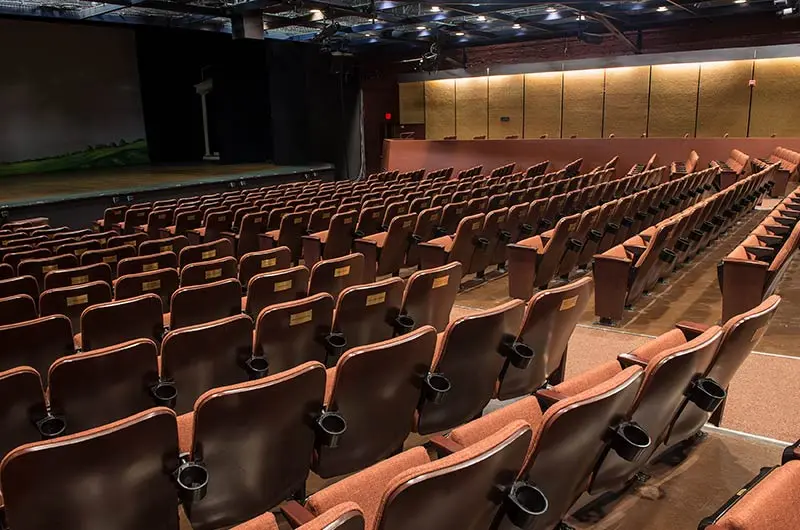 Between sets, mingle with fellow arts appreciators in the lobby over coffee or cocktails. Don't forget to check the schedule ahead of time so you can catch a show during your Palmer stay. The Phoenix Theater is the perfect place to hunker down with locals and experience the talents of regional performers.
Learn Alaskan Cuisine at Turkey Red Cooking Classes
Expand your culinary skills with hands-on cooking classes at Palmer's Turkey Red restaurant. Classes range from Alaskan seafood preparation to cooking wild game—perfect for visitors wanting a taste of local flavors.
Listen as expert chefs explain cooking techniques step-by-step during each demo. Ask questions about unfamiliar ingredients like moose or reindeer meat. Get tips for picking the freshest salmon.

Then get hands-on practice prepping dishes yourself like a pro. Chop veggies for soups, shape halibut fillets, or roll out dough for savory pot pies. Gain confidence working with unique wild ingredients.
Of course, one of the best parts is sampling all the creations at the end. Savor the delicious Alaskan dishes you helped make over conversation with your fellow classmates. With Turkey Red's cooking classes, you'll return home with new culinary talents.
Satisfying Eats in Palmer
From fresh Alaskan seafood to hearty comfort food, Palmer's dining scene warms up winter visits with tasty options. These local spots hit the spot when it's cold outside.
Vinny's Pizzeria for Perfect Pizza
Few foods satisfy a winter appetite like piping hot pizza. Luckily, Vinny's Pizzeria serves up perfect New York-style pies, loaded calzones, and more. The aroma alone entices you in from the cold.
Take your pizza back to your hotel or grab a table at Vinny's to dig into cheesy slices right away. Try their Palmer Pie special with reindeer sausage for a true local twist. Start with appetizers like gooey cheese bread or chili cheese fries too.
On days when snow is blowing sideways, nothing beats picking up one of Vinny's pizzas to eat snuggled under a blanket. The made-from-scratch dough and quality ingredients make this local favorite.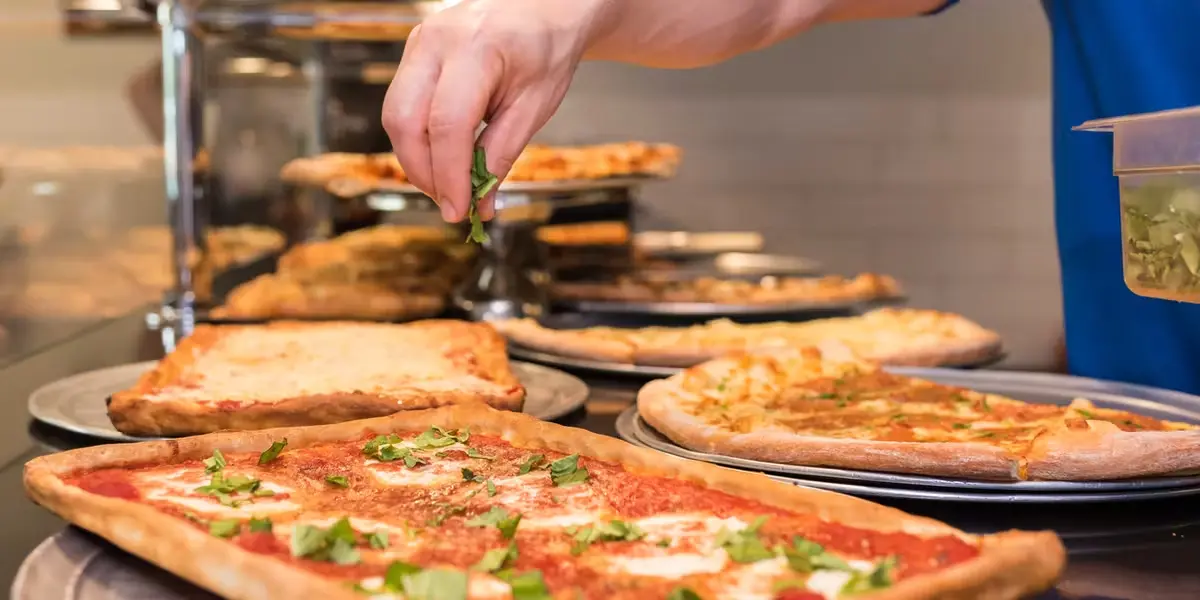 Turkey Red for Seasonal Local Fare
Focused on ingredients from regional farmers, the menu at Turkey Red changes seasonally to feature the best of what's fresh and available nearby. Typical winter dishes include braised bison roast, flaky Alaskan salmon, and house-made ciabatta bread.
Don't skip Turkey Red's desserts either. Their satisfying berry cobblers, rich chocolate tortes, and Alaska-shaped sugar cookies hit that sweet spot after hearty main dishes. And be sure to try their craft cocktails featuring local spirits too.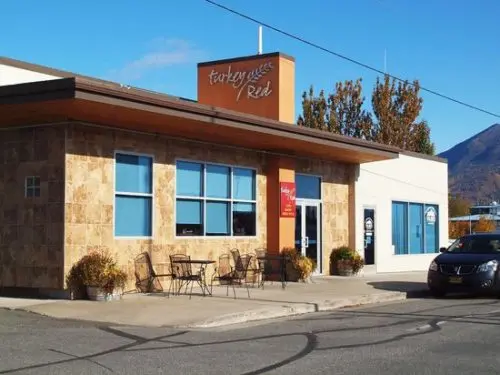 The cozy atmosphere inside this historic building makes lingering over dinner tempting. With local fare crafted from Alaskan ingredients, a meal at Turkey Red offers a delicious experience.
Palmer City Alehouse for Gastropub Grub
Nothing beats wrapping your hands around a burger and fries after time outdoors. Luckily, this lively downtown gastropub serves up juicy burgers, golden fish and chips, and other filling pub fare.
Challenge friends to a game of pool in between bites. Sample from their extensive list of Alaska craft beers, ciders, and cocktails too. Watch whatever sport is playing on their big screens with a cold pint.
When the weather cranks up the chill factor, the Palmer City Alehouse's generous portions provide energy and warmth. Stick around for live music performances some nights too.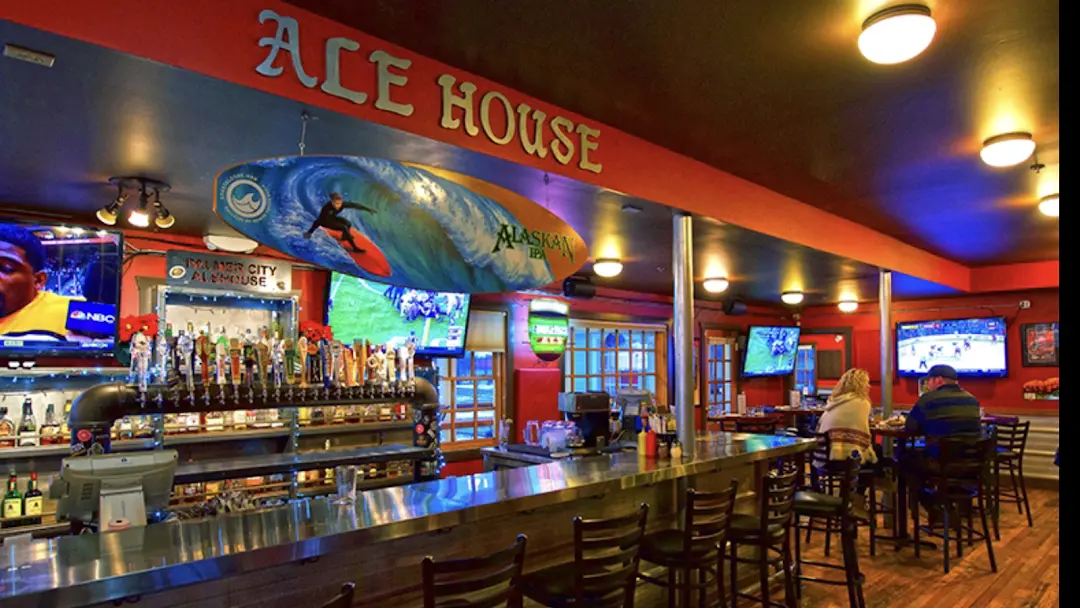 The Royal Bakery for Fresh Pastries
Start your day right with a stop at downtown's Royal Bakery to pick up freshly baked goods. Their oversized cinnamon rolls, fluffy danishes bursting with berries, and apple fritters tempt you from the front case.
Or grab a loaf of their just-baked sourdough bread for sandwiches back at your hotel. Don't miss their pillowy doughnuts either, from classic glazed to more indulgent creations lavished with fruit and cream.
Early is best for the biggest selection, as locals know to come early before popular items sell out. For a breakfast treat or a snack on the run, you can't beat the Royal Bakery's wide array of fresh baked yumminess.
Comfortable Stays in Town
With lodging options ranging from luxury hotels to cozy cabins, Palmer has accommodations suitable for every budget and style.
Luxury Awaits at the Grand View Inn
For upscale lodging with lavish amenities, book a room or suite at the Grand View Inn, located right off the Glenn Highway minutes from downtown. The hotel's resort-like setting and services create a pampered experience.
Unwind in your spacious room featuring plush beds, gleaming granite, and giant flat screens. Some suites include romantic touches like fireplaces, jetted tubs, and private balconies. Start your day with the complimentary hot breakfast buffet.
Swim laps in the indoor pool, soak in the whirlpool, or relax in the cedar sauna. Schedule an in-room massage after a day of exploring. Have a drink in the cozy lounge before dinner at the on-site restaurant boasting mountain views through floor-to-ceiling windows.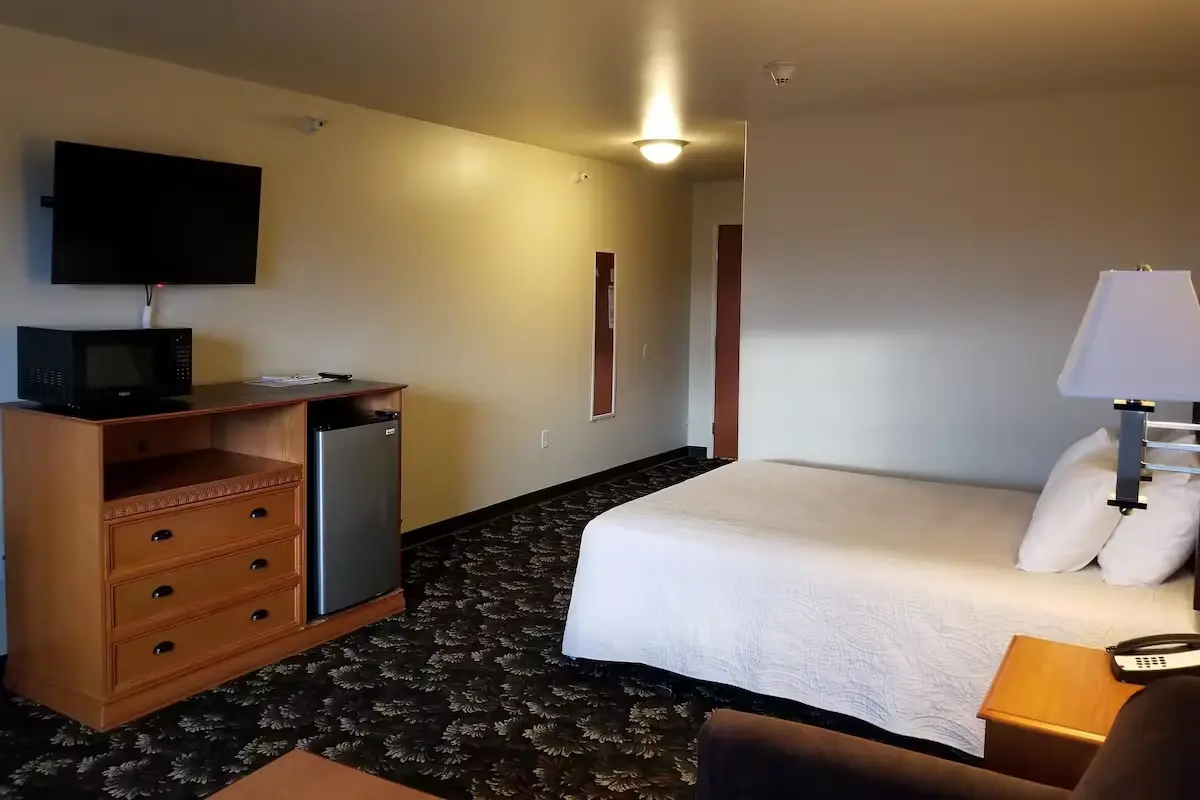 The hotel also offers handy amenities like a 24-hour business center, fitness center, free Wi-Fi, airport shuttle service, and electric car charging. With first-class accommodations and amenities, the Grand View Inn makes for a luxurious Palmer stay.
Find Comfort at Palmer Gardens Bed & Breakfast
For a more intimate lodging experience, stay at charming Palmer Gardens Bed & Breakfast centrally located downtown. Each uniquely decorated room features quilts, antiques, and bright floral wallpaper that make you feel right at home.
Start your morning in the dining room savoring delicious homemade breakfast creations, like fluffy blueberry pancakes or stratas loaded with veggies from their garden. In the evenings, unwind sharing a bottle of wine with fellow guests around the cozy fire pit on the patio.
After a long day, soak any aches away in the cedar hot tub set amidst tranquil gardens. Watch for playful hummingbirds that flit around the property all summer long.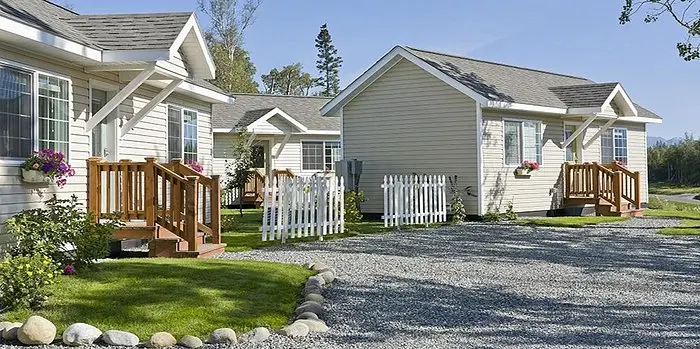 The owners happily provide tips to help you tailor your Palmer excursions. With its friendly hospitality and cozy setting, Palmer Gardens B&B offers a wonderful option to feel at home while visiting Palmer.
Budget-Friendly Stop at Alpine Lodge Motel
Just off the Glenn Highway, Alpine Lodge Motel provides clean, comfortable rooms and basic amenities at budget-friendly nightly and weekly rates.
Though simple, rooms come equipped with mini-fridges, microwaves, coffee makers and Wi-Fi access so you can feel right at home. Coin-operated laundry facilities on-site help keep suitcases light. Friendly staff ensure your stay is smooth and pleasant.
After a day of exploring, warm up in the dry cedar sauna to loosen sore muscles. Fire up one of the grills for an impromptu summer barbecue with your travel companions. With reasonable rates, the Alpine Lodge Motel allows stretching your Alaska travel budget.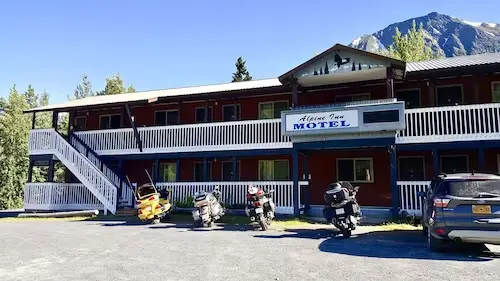 Local Events to Check Out
Throughout the winter, Palmer hosts several festive community events that are worth attending during your stay. Mark your calendar so you can join in the seasonal fun.
Cheer on Racers at the Palmer Cup
Watch skiers of all ages compete by attending Palmer's annual cross-country ski race, the Palmer Cup. Held on an exciting 5-kilometer course that loops through surrounding wilderness, the race attracts elite athletes along with amateur competitors.
Bundle up and head to strategic spots along the trail to cheer racers on as they stride past. Ring a cowbell or shake a noisemaker to energize the athletes. Watch them dig poles into snow with power and finesse.
After the awards ceremony, head downtown for an apres ski party filled with food, drinks, and music. Mingle with sweaty athletes recounting their triumphs and spills. Celebrate with race officials as they hand out medals to the day's champions and participants.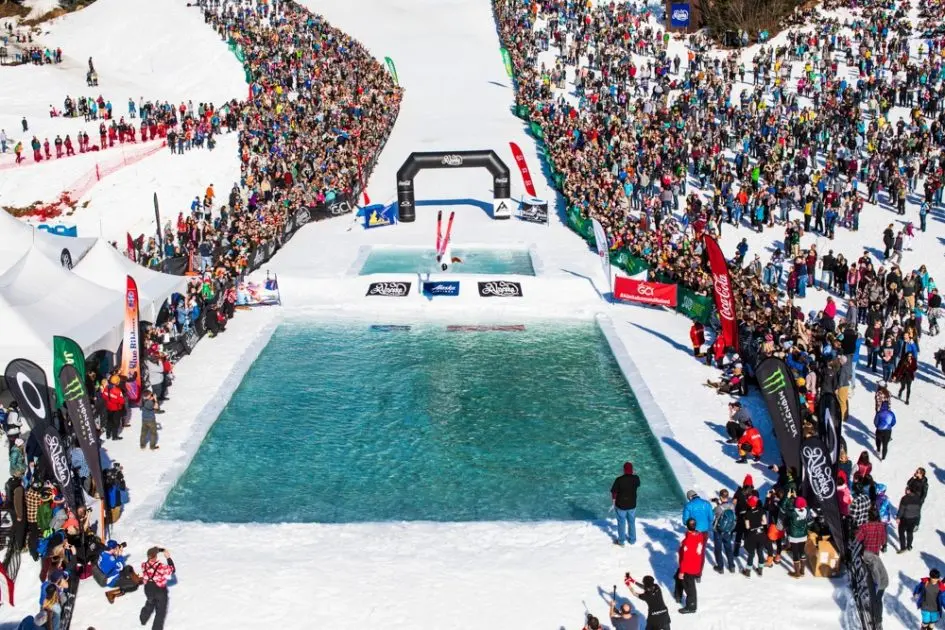 Mark your calendar so you can show your spirit at the Palmer Cup, a beloved community tradition held every winter for several decades now. Witness Alaska's passion for Nordic skiing at this fun annual event.
See Mushers off During the Mush to the Midnight Sun
Get a taste of Alaska's famous dog mushing sport by attending the start of Palmer's Mush to the Midnight Sun relay race held each March. Top dog sled teams embark on the 150-mile journey along the historic Iditarod trail from Anchorage up to Fairbanks.
Arrive early at the Colony House Restaurant in downtown Palmer to see mushers get their sleds and excitable dogs ready at the official race start. Wish them luck before they take off into the wilderness, waving and hollering.
Wait and watch for the dogs and their drivers to return several days later, having traversed daunting winter terrain across the Alaska Range. Congratulate tired teams as they reach the Palmer checkpoint before getting back out on trail again.
Observing the incredible bond between the mushers and their hard-working dogs gives you newfound appreciation for this challenging Alaskan winter event.
Soak up Holiday Spirit During Colony Christmas
Each December, Palmer celebrates the season with its old-fashioned Colony Christmas festival and tree lighting. Families flock downtown to get into the festive spirit.
Historic buildings sport colorful Christmas decorations and twinkling lights. Children shriek with delight during horse-drawn wagon rides. The aroma of roasting nuts and hot cocoa fills the air. Locals serve up hearty chili suppers to warm you up.
Join carolers singing joyfully on street corners as snowflakes swirl down. Watch ice sculptors chiseling away at gigantic blocks to reveal stunning wintery creations. Browse the arts and craft bazaar for unique handmade gifts.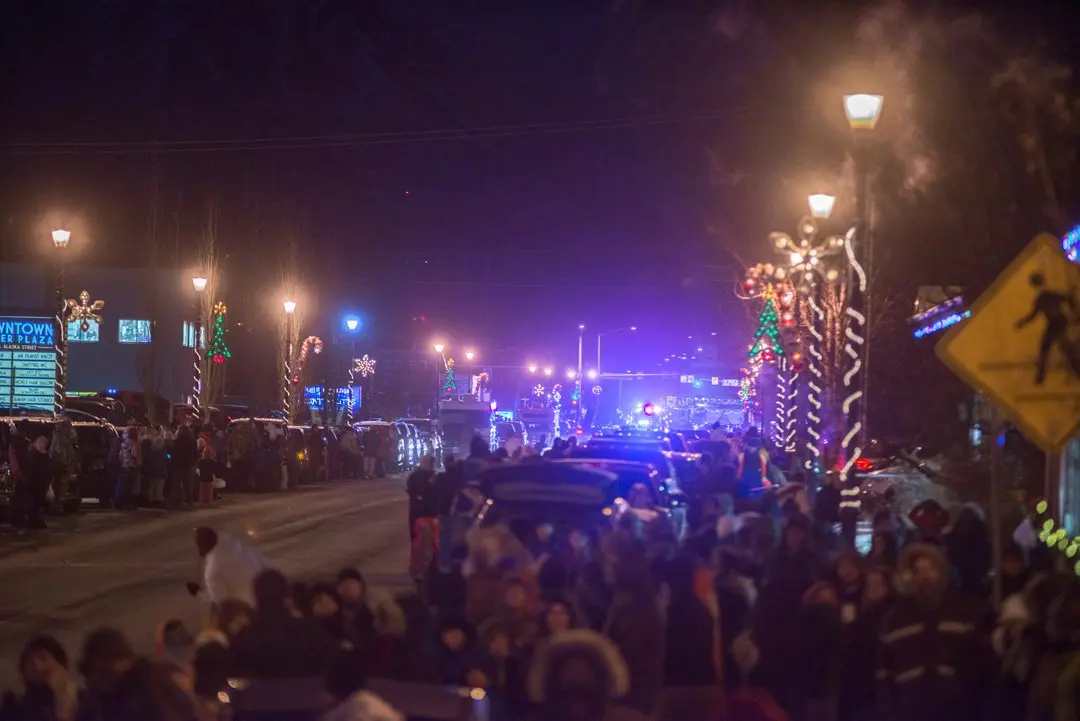 As the sun sets, gather around the towering community Christmas tree downtown for a magical lighting ceremony. With its small town charm, Colony Christmas captures the holiday spirit.
Conclusion
From its frontier farming colony origins to the spectacular wilderness surrounds, Palmer offers visitors a quintessential Alaskan winter experience. When you're looking for outdoor adventure coupled with small town charm and history, Palmer is the perfect getaway destination.
Start by exploring Palmer's roots at historic sites like Colony House Road's original settler homes and the intimate Palmer Historical Society Museum. Gain insight into how fiercely independent homesteaders built community on the remote Alaskan frontier. Pay homage to early resilience at the stately log cabin Palmer Depot, the lifeblood of this fledgling railroad town.
Next, bundle up and head into the elements to immerse yourself in the natural landscapes that first drew those tenacious settlers. Snowshoe through the postcard-worthy vistas of Hatcher Pass's backcountry, where ethereal stillness replaces city noise pollution. Glide along the groomed tracks of Archangel Valley, inhaling crisp air scented like winter pine. Chase the northern lights across a star-strewn sky or jig for burbot through the ice on Lucille Lake.
Get your fill of local culture and talent at cozy indoor spaces like the Valley Hotel's prohibition-style bar with handcrafted cocktails or the Phoenix Theater hosting live music and comedy. Take a cooking class at Turkey Red focused on Alaskan cuisine. Peruse regional art at the Palmer Museum or take a mat weaving workshop with Alaska Native elders willing to share ancient techniques.