Best Things To Do near East Stroudsburg, PA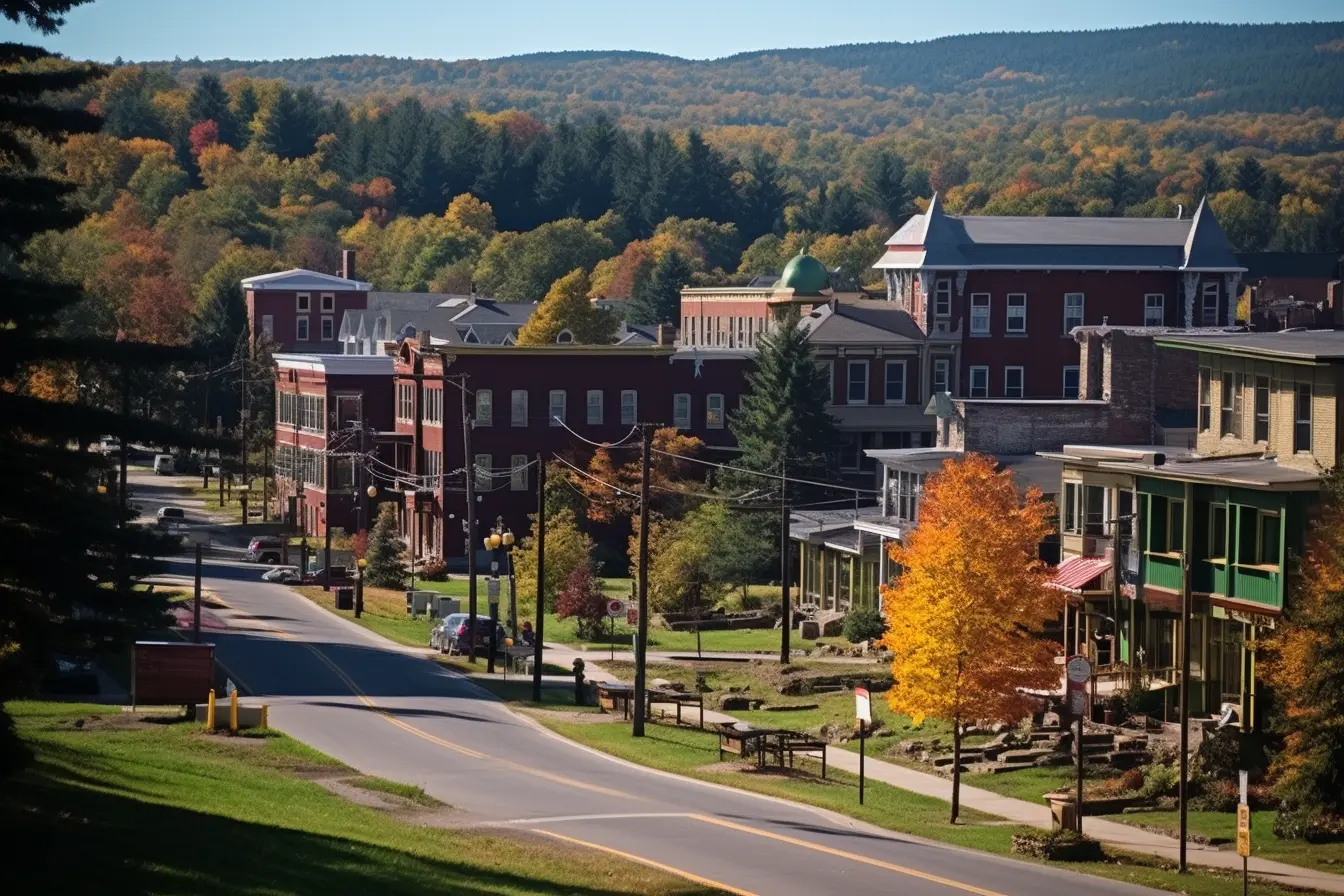 Nestled in the heart of Pennsylvania's Pocono Mountains lies East Stroudsburg, a vibrant community rich in history, culture, and natural beauty. This charming town, known for its picturesque landscapes and friendly locals, is a treasure trove of experiences waiting to be discovered. Whether you're a nature enthusiast, history buff, adventure seeker, or simply looking for a peaceful retreat, East Stroudsburg offers a plethora of activities to suit every taste and interest.
As you embark on your journey to explore the best things to do near East Stroudsburg, PA, prepare to be enchanted by the diverse range of attractions this area boasts. From the serenity of the Resica Falls Scout Reservation to the thrilling go-kart tracks at Pocono Go-Karts and Play Park, every corner of this region promises an adventure. For those who crave a connection with nature, places like Mountain Vista Campground and Dansbury Park offer an immersive outdoor experience, allowing visitors to soak in the beauty of the Pocono Mountains in their most unadulterated form.
History and culture are deeply ingrained in the soul of East Stroudsburg. The Pocono Indian Museum, for instance, is a testament to the rich heritage of the native inhabitants, showcasing artifacts and stories that span centuries. Art enthusiasts will find a haven at the Frazetta Art Museum, where the awe-inspiring works of Frank Frazetta are displayed, capturing the imagination and stirring the soul.
Family fun is also a cornerstone of the East Stroudsburg experience. From the educational and interactive displays at the Schisler Museum and McMunn Planetarium to the family-friendly activities at Pocono TreeVentures and the Shawnee Mountain Ski Area, there's no shortage of opportunities for creating lasting memories with loved ones. For those seeking a romantic getaway, the Pocono Palace Resort offers an idyllic setting, combining luxury with the natural beauty of the surroundings.
Moreover, East Stroudsburg is not just about the big attractions. It's about the small moments too – playing a round of disc golf at Yetter Park, tasting the finely crafted spirits at Silverback Distillery, or hunting for treasures at the Pocono Bazaar Marketplace. Each activity offers a unique way to connect with the local vibe and culture, making your visit truly special.
In this blog post, we will delve deeper into the Best Things To Do near East Stroudsburg, PA, covering a range of activities that promise to enrich your visit. Whether you are planning a family vacation, a romantic escape, or a solo adventure, East Stroudsburg has something to offer that will exceed your expectations and leave you with unforgettable memories. So, let's embark on this journey together and discover the myriad of wonders that East Stroudsburg, PA, holds.
Have a Retreat at Resica Falls Scout Reservation
Nestled in the heart of the Pocono Mountains, the Resica Falls Scout Reservation stretches across 4,200 acres of breathtaking natural landscape. This site is more than a scout camp; it's a destination where adventure blends seamlessly with tranquility. For families, groups, and nature lovers, Resica Falls offers an escape to the great outdoors, filled with activities that cater to all interests and skill levels.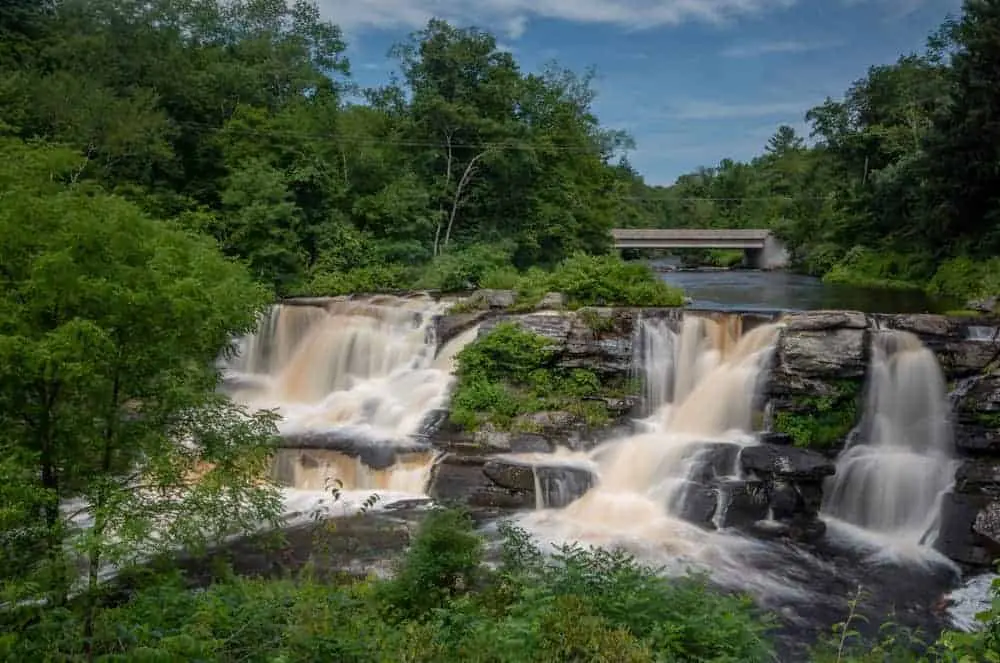 The reservation's diverse ecosystem is a paradise for outdoor enthusiasts. Whether it's embarking on a challenging hike through the mountain trails, swimming in pristine streams, or engaging in bird watching and wildlife photography, Resica Falls presents a myriad of opportunities to connect with nature. The presence of numerous waterfalls adds a touch of serene beauty to the location, making it ideal for those seeking a peaceful retreat.
The activities at Resica Falls are varied and plentiful. From archery and rifle shooting to wilderness survival skills, the reservation provides a unique summer camp experience for scouts and youth groups. These programs are not only about adventure but also about instilling values of character, leadership, and an appreciation for the natural world.
Resica Falls is also perfectly suited for family vacations and group retreats. The reservation offers accommodation options ranging from traditional camping sites to comfortable lodges. The large dining hall, accommodating hundreds of people, facilitates communal dining experiences for large groups.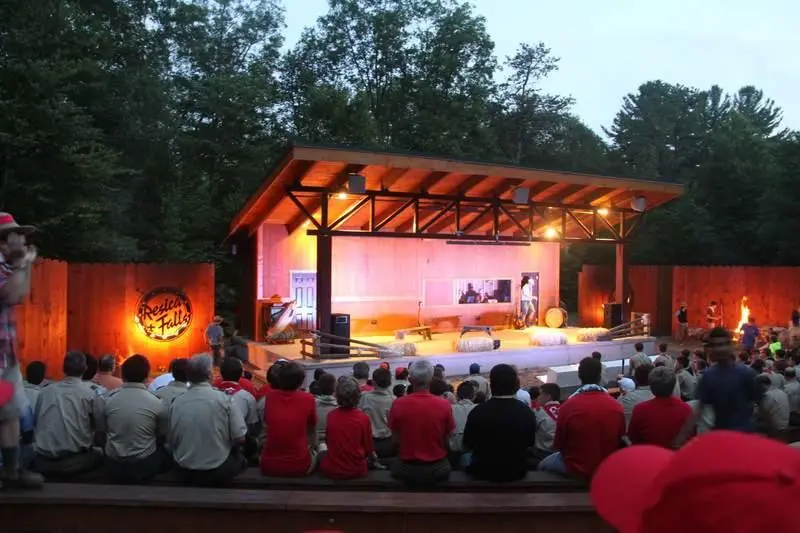 The educational aspect of Resica Falls is one of its most compelling features. The reservation serves as a living classroom, where visitors can learn about ecology, geology, and wildlife conservation. Tailored educational programs for various age groups make it an enriching experience for everyone, from children to adults. Additionally, the reservation hosts special events and workshops throughout the year, focusing on environmental stewardship and outdoor skills.
Be One with Nature at Mountain Vista Campground
In the lush landscapes of the Pocono Mountains, Mountain Vista Campground emerges as a haven for nature lovers and camping enthusiasts. This family-friendly destination offers a unique blend of outdoor adventure and serene relaxation, setting the stage for an unforgettable experience in the heart of Pennsylvania's natural beauty.
Mountain Vista Campground caters to a variety of camping styles. Whether you prefer the rustic charm of tent camping under the stars, the convenience of an RV, or the comfort of cabin rentals, this campground has you covered. Each site and cabin is thoughtfully positioned to offer visitors the best views and access to the campground's amenities.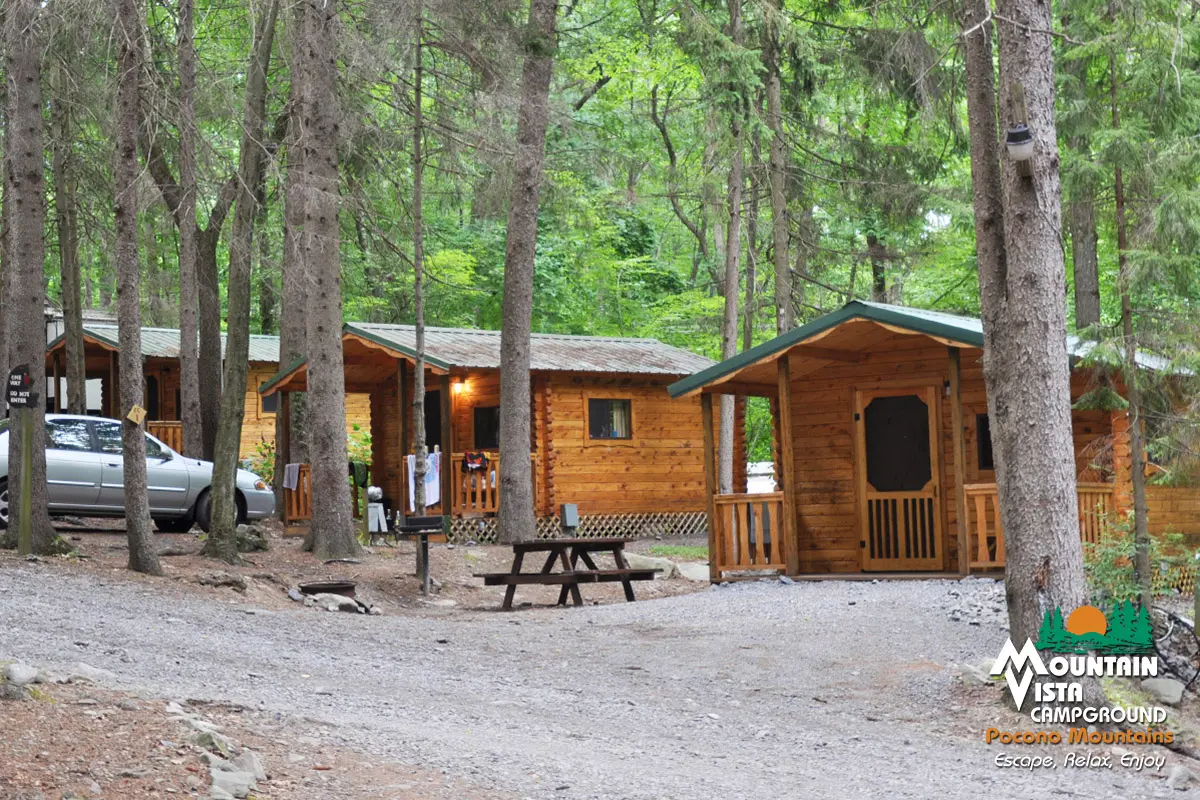 The campground's environment is perfect for families and groups of all sizes. With a focus on creating a welcoming and inclusive atmosphere, it offers a range of activities that cater to different ages and interests. The camp store is well-stocked with essentials, and the availability of wash facilities and free Wi-Fi ensures that guests enjoy both the rustic outdoors and modern conveniences.
One of the highlights of Mountain Vista Campground is its natural setting. The campground is surrounded by the beauty of the Pocono Mountains, providing an ideal backdrop for hiking, bird watching, and nature photography. The nearby streams and lakes are perfect for fishing or simply enjoying a peaceful afternoon by the water.
Recreational activities at the campground are designed to enhance the camping experience. From organized games and sports to evening campfires, there's always something to do. For the more adventurous, the surrounding area offers ample opportunities for mountain biking, kayaking, and exploring the local flora and fauna.
The campground is also a great place for children to explore and learn about nature. The open spaces and safe environment make it an ideal location for kids to play and make new friends, fostering a sense of community among campers. Educational activities, such as nature walks and wildlife spotting, provide fun and informative experiences for the entire family.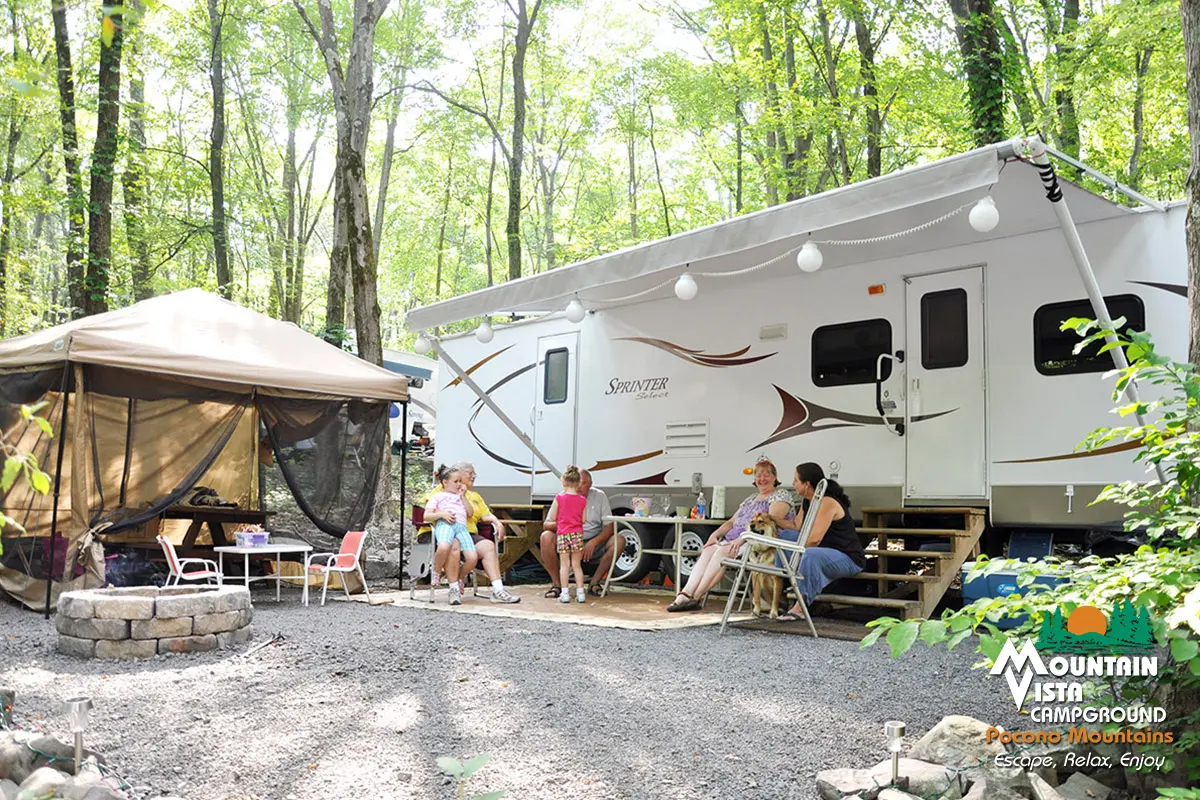 One of the most appealing aspects of Mountain Vista Campground is the sense of community it fosters. The communal areas, like the picnic spots and fire pits, are perfect for gathering, sharing stories, and creating memories. The campground hosts various events throughout the season, bringing campers together and adding an extra layer of enjoyment to the camping experience.
For those seeking a more relaxed experience, the campground offers plenty of opportunities to unwind. You can spend the day reading a book by the lake, strolling through the tranquil trails, or simply enjoying the quiet moments that nature provides. The peaceful ambiance of the campground is a welcome retreat from the hustle and bustle of everyday life.
Feel the Thrill at Pocono Go-Karts and Play Park
Pocono Go-Karts and Play Park is a destination where excitement and fun converge, offering a thrilling experience for visitors of all ages. Located in the picturesque setting of the Pocono Mountains, this amusement center is renowned for its high-energy attractions, from exhilarating go-kart races to playful mini-golf challenges.
As you approach Pocono Go-Karts and Play Park, the sound of engines revving and laughter fills the air, setting the tone for an action-packed day. The park's main attraction is the full-sized Go-Kart track, where visitors can indulge in the thrill of racing. With a fleet of well-maintained karts suitable for various age groups, everyone from seasoned racers to beginners can enjoy the rush of speeding along the track.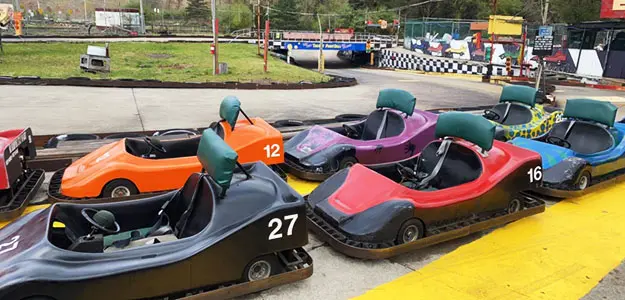 The park takes pride in its safe and modern facilities. The track is designed not only for maximum excitement but also with safety in mind, ensuring a fun experience for all drivers. The staff are well-trained and always on hand to provide guidance, making sure that even first-time racers feel comfortable and confident as they navigate the twists and turns of the course.
In addition to the Go-Kart track, Pocono Go-Karts and Play Park offers a variety of other attractions. The 18-hole mini-golf course is a favorite among families and groups. It's creatively designed with fun obstacles and picturesque landscaping, making each hole a new adventure. This mini-golf course is perfect for those who prefer a more relaxed pace while still enjoying a competitive spirit.
For those seeking a different kind of thrill, the park's target paintball range offers an exhilarating experience. Players can test their aim and reflexes in a safe and controlled environment, making it an ideal activity for friends, families, and team-building events. The range is equipped with the latest gear and supervised by experienced staff, ensuring a fun and safe experience for everyone.
Pocono Go-Karts and Play Park also caters to younger visitors. The kiddie karting track is specifically designed for children, allowing them to experience the joy of go-karting in a safe and manageable setting. The park's playground area is another spot where children can play and interact, making the park a family-friendly destination where kids and adults alike can find something to enjoy.
Conquer Different Courses at Pocono TreeVentures
Pocono TreeVentures offers an exhilarating outdoor experience, inviting visitors to conquer its various aerial courses set amidst the natural beauty of the Pocono Mountains. This adventure park is a unique blend of challenge and fun, catering to thrill-seekers and nature enthusiasts alike.
Upon arrival at Pocono TreeVentures, visitors are struck by the scale and variety of the courses. With paths designed for different skill levels, the park provides an accessible yet thrilling adventure for everyone. From beginners to experienced climbers, the courses offer varying degrees of difficulty, ensuring a rewarding experience for all.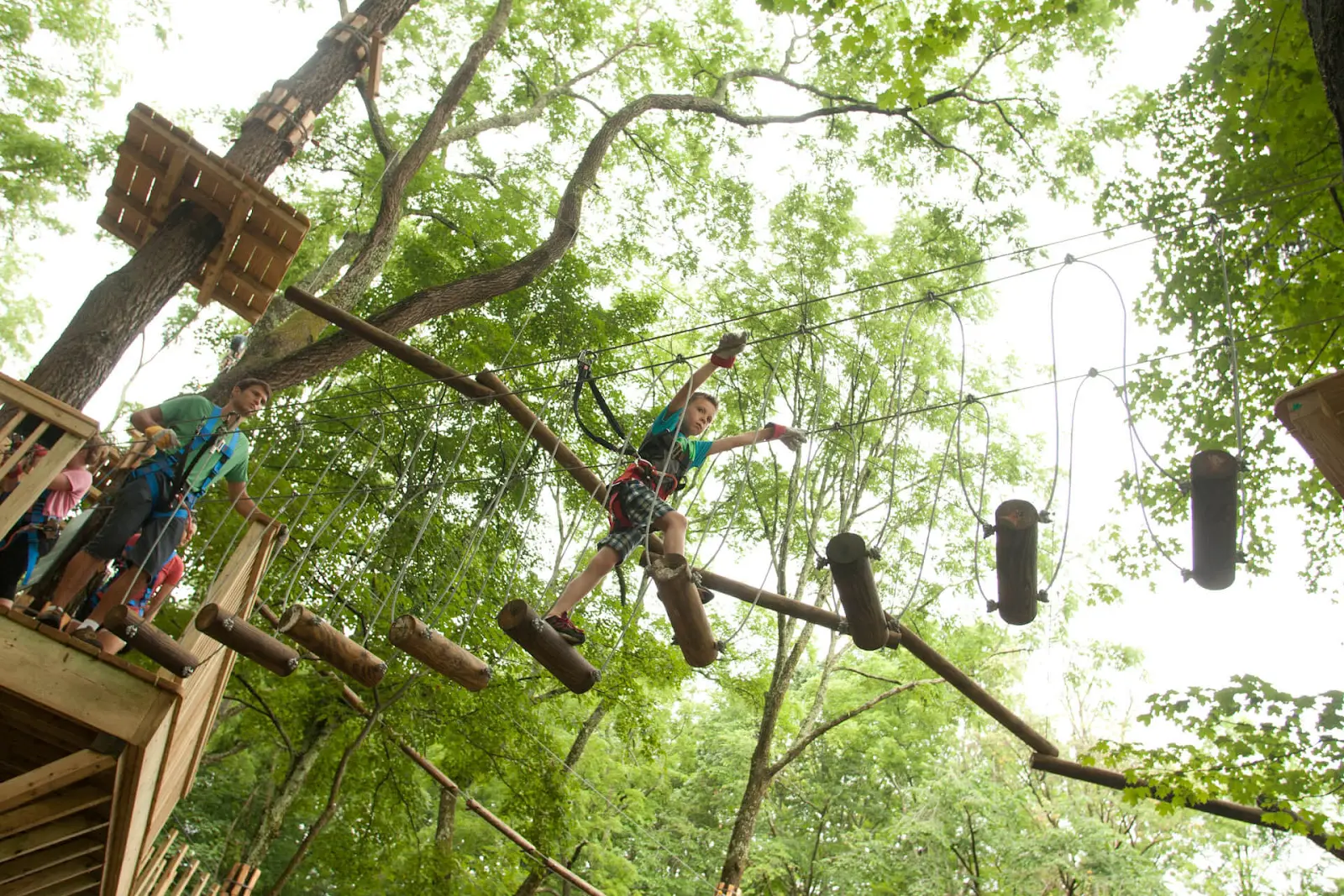 Safety is paramount at Pocono TreeVentures. Before embarking on their adventure, visitors receive thorough safety briefings and are equipped with the latest gear, including harnesses and helmets. The staff are experienced and attentive, offering guidance and support throughout the experience, ensuring that every participant feels secure and confident as they navigate the courses.
The aerial courses themselves are marvels of design, seamlessly integrating with the natural surroundings. Visitors traverse from tree to tree via ropes, bridges, and zip lines, each element providing a different challenge and perspective. The sensation of moving through the canopy, with the ground far below, is both exhilarating and liberating.
Each course at Pocono TreeVentures is unique, offering a variety of obstacles and experiences. Some courses focus more on balance and agility, while others require strength and strategy. The zip lines are a particular highlight, providing a thrilling rush as visitors soar through the trees, enjoying a bird's-eye view of the stunning landscape.
For those new to aerial adventures, the park offers beginner courses that allow visitors to develop their skills and confidence at a comfortable pace. These courses are less about physical challenge and more about enjoying the experience of being high up in the trees, making them perfect for families and first-timers.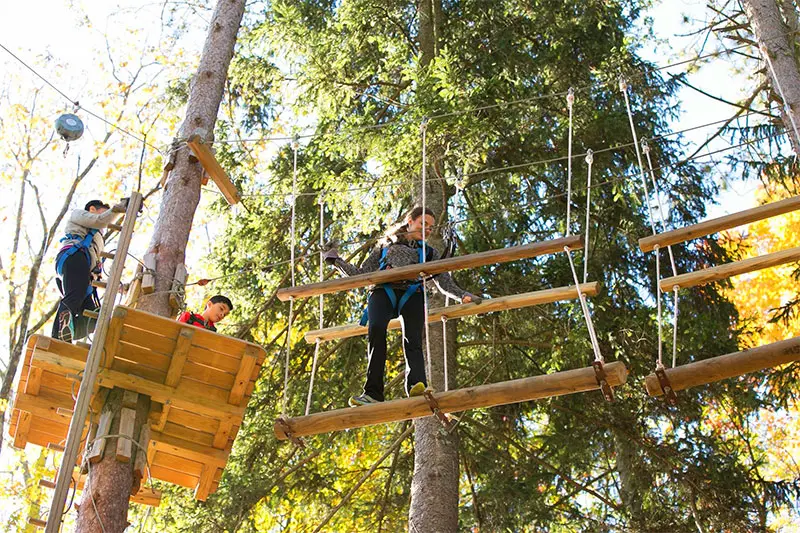 Intermediate and advanced courses present greater challenges, with higher platforms, longer zip lines, and more complex obstacles. These courses are designed to test physical and mental strength, providing a satisfying sense of accomplishment upon completion. The progressive nature of the courses means that visitors can gradually build up to these more challenging paths, making each visit to the park a new adventure.
Pocono TreeVentures is not just about individual achievement; it's also an excellent venue for group activities. The shared experience of tackling the courses fosters teamwork and camaraderie, making it a popular choice for corporate events, school trips, and family outings. The sense of collective achievement when a group successfully completes a course is a highlight of the experience.
Explore the Wonders of Bushkill Falls
Bushkill Falls, often referred to as the "Niagara of Pennsylvania," is a natural spectacle located in the lush landscape of the Pocono Mountains. This magnificent series of eight waterfalls, accessible through an extensive network of hiking trails, offers a breathtaking experience for nature lovers, hikers, and photographers alike.
As visitors enter the Bushkill Falls area, they are greeted with the soothing sounds of cascading water and the fresh scent of the forest. The main attraction, the titular Bushkill Falls, is a stunning 100-foot waterfall, but it is just the beginning of what this natural wonderland has to offer.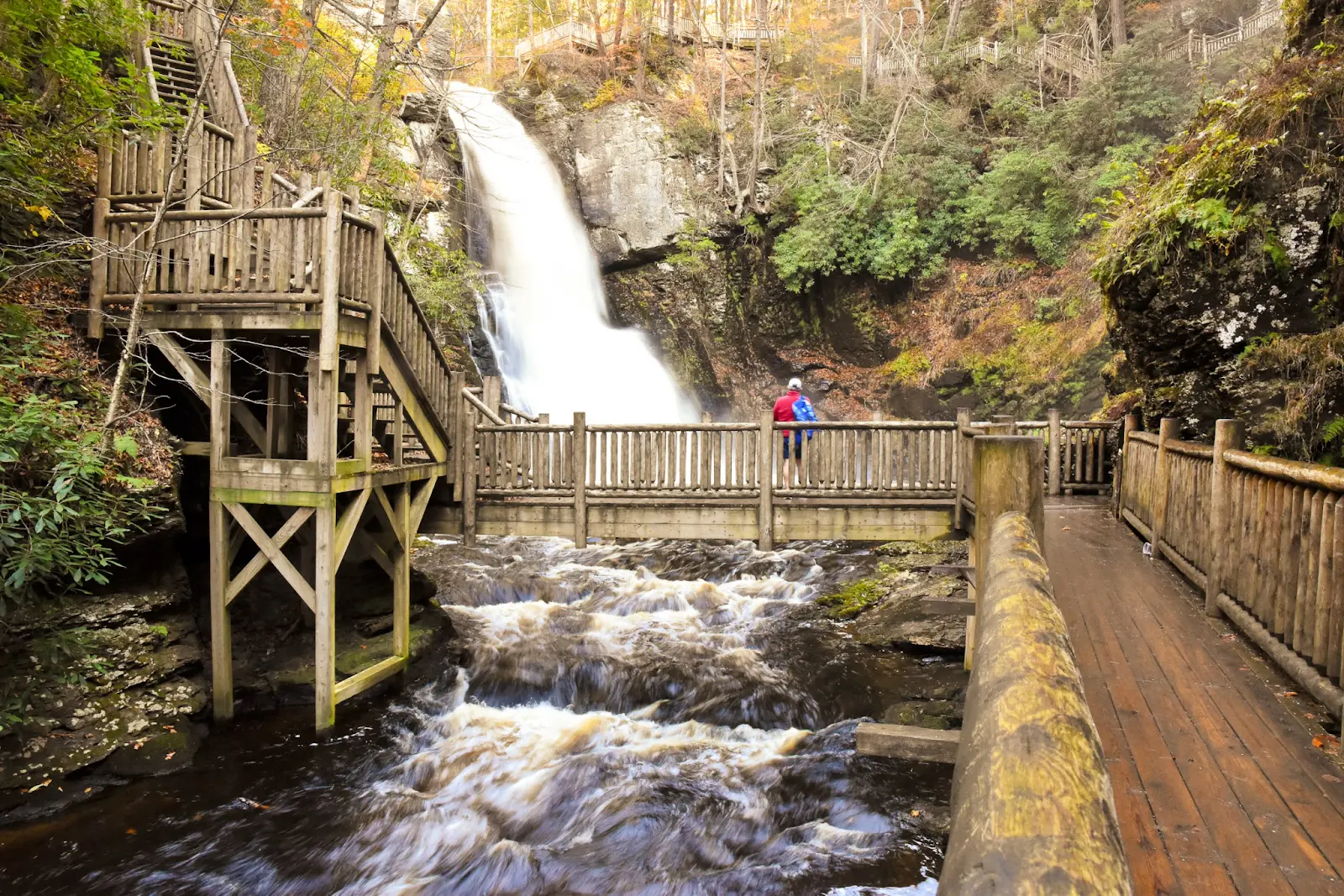 The trails around Bushkill Falls are designed to cater to various levels of hiking expertise. The Green Trail, the easiest, provides a quick and accessible route to view the main falls, perfect for families or those with limited time. More adventurous visitors can embark on the Red Trail, a longer and more challenging path that leads to all eight waterfalls, offering an immersive experience in the beauty of the Pocono wilderness.
Each trail at Bushkill Falls provides a unique perspective of the falls and the surrounding forest. Along these paths, visitors encounter a diverse range of flora and fauna native to the region. The trails are well-maintained and marked, ensuring a safe and enjoyable hike for everyone.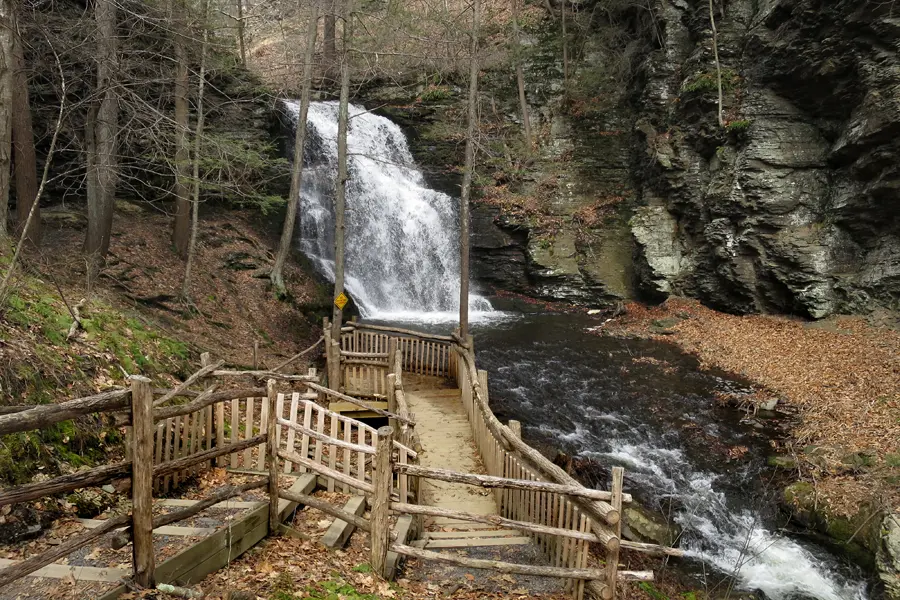 Photography enthusiasts find Bushkill Falls to be a paradise, with each waterfall offering its unique charm and beauty. The interplay of light, water, and foliage creates a myriad of opportunities to capture stunning photographs. Whether it's the powerful rush of the main falls or the serene trickle of the smaller cascades, each provides a picturesque backdrop for photography.
Apart from hiking and photography, Bushkill Falls offers a variety of other activities. The on-site fishing pond is a popular spot for those looking to relax and try their hand at catching fish in a serene setting. For families, the park's mini-golf course and playground provide additional entertainment, ensuring that visitors of all ages have something to enjoy.
Embark on a Scenic Journey with Pocono Whitewater Rafting
Pocono Whitewater Rafting presents an exhilarating opportunity to experience the natural beauty of the Pocono Mountains from a unique perspective. Nestled in the lush landscapes of Northeastern Pennsylvania, this adventure offers both thrill-seekers and nature enthusiasts an unforgettable journey down the region's vibrant rivers.
The adventure begins with an introduction to the basics of whitewater rafting. Experienced guides ensure that participants, regardless of their experience level, understand safety procedures and rafting techniques. This comprehensive orientation provides a sense of confidence and readiness to embark on the river's challenges.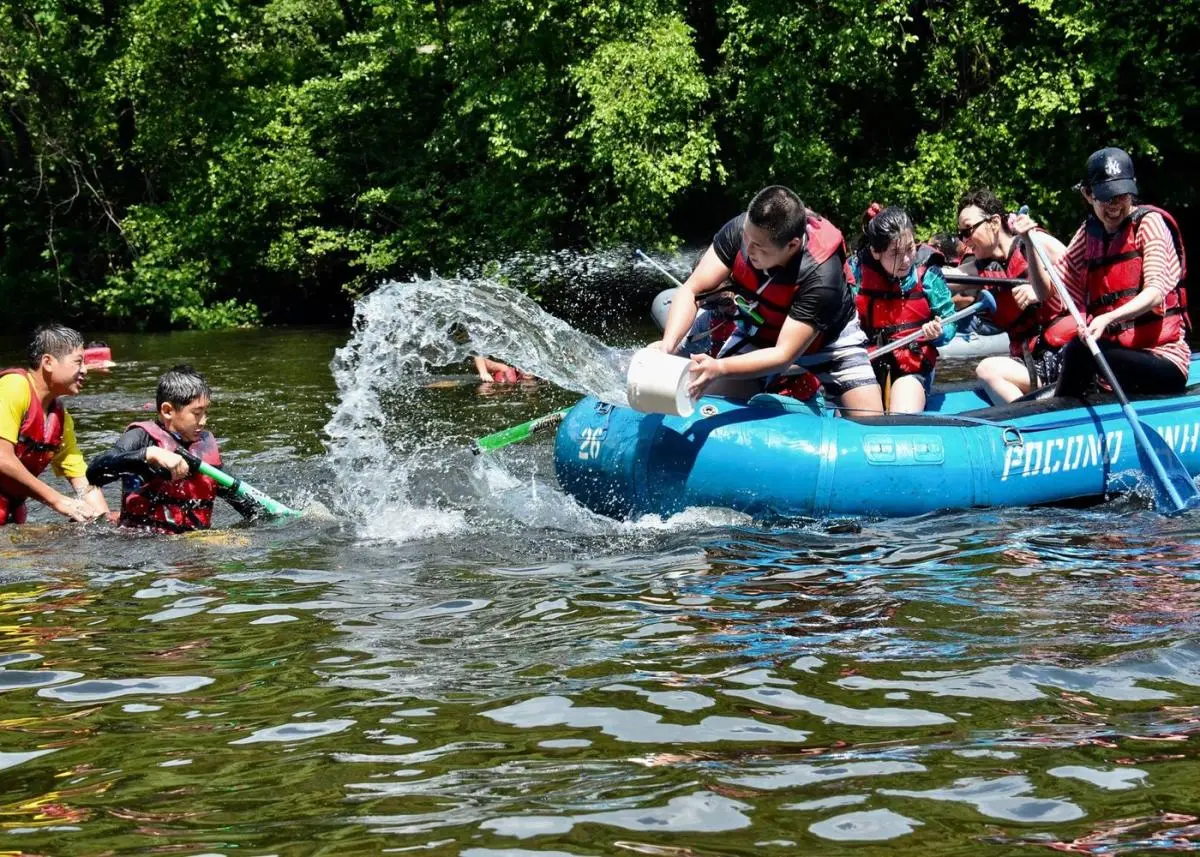 The main attraction of Pocono Whitewater Rafting is, of course, the river itself. The Lehigh River, with its varying levels of rapids, offers different experiences depending on the time of year and water conditions. From gentle, family-friendly flows to more challenging rapids for the adventurous, the river accommodates all levels of rafters.
As rafters navigate the river, they are surrounded by the stunning scenery of the Pocono Mountains. The lush greenery, diverse wildlife, and serene atmosphere provide a backdrop that enhances the excitement of the rafting experience. It's not just an adrenaline rush; it's a journey through some of the most picturesque landscapes in Pennsylvania.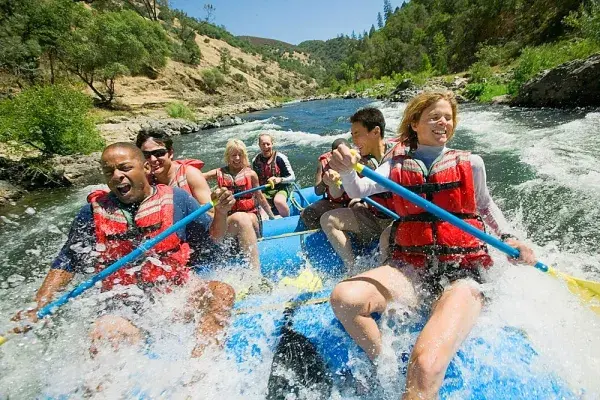 One of the unique aspects of Pocono Whitewater Rafting is its commitment to providing an inclusive experience. Special family rafting trips are designed to be safe and enjoyable for children, making it a perfect family outing. For those seeking more intensity, dam release weekends offer bigger and more thrilling rapids, creating an exhilarating challenge for experienced rafters.
Discover the History and Culture of the Pocono Indian Museum
The Pocono Indian Museum is a unique cultural gem located in the heart of the Pocono Mountains. This museum is dedicated to showcasing the history and culture of the Native American tribes that once inhabited this region. Through a rich collection of artifacts, exhibits, and educational programs, the museum provides a fascinating glimpse into the lives and traditions of the indigenous people of the Poconos.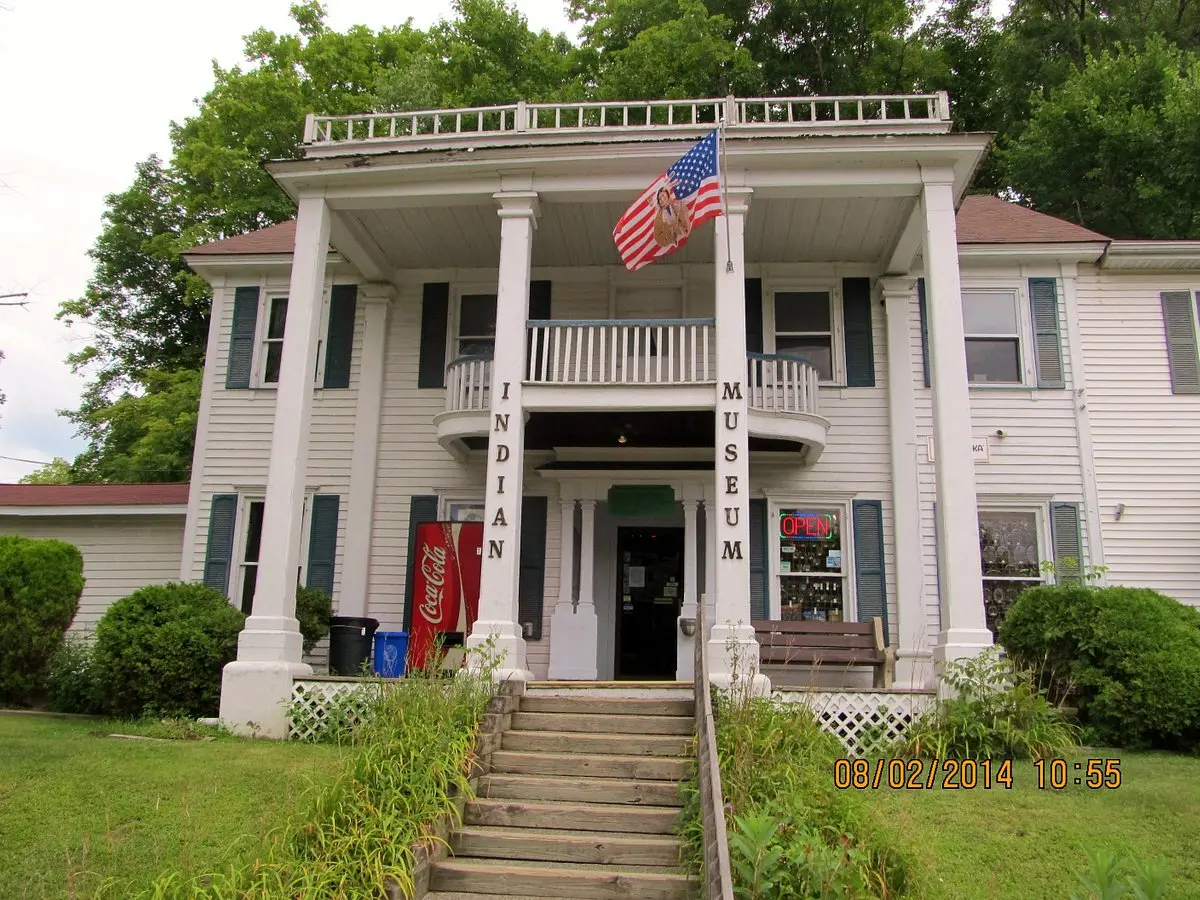 Upon entering the museum, visitors are transported into the world of the Native Americans who lived in the Pocono Mountains centuries ago. The museum's exhibits are thoughtfully curated, displaying a wide array of artifacts, including tools, weapons, pottery, and clothing. Each item in the collection tells a story, providing insight into the daily lives, skills, and artistic expressions of these early inhabitants.
One of the most compelling aspects of the Pocono Indian Museum is its focus on the cultural and spiritual beliefs of the Native American tribes. The museum offers an in-depth look at their rituals, ceremonies, and mythology, helping visitors understand the deep connection these communities had with the land and the natural world. This exploration of their spiritual life offers a profound appreciation of their worldview and philosophy.
The museum also delves into the history of the Native American tribes in the region, including their social structures, trade networks, and interactions with European settlers. This historical perspective provides a comprehensive understanding of the changes and challenges these communities faced over time. The museum does not shy away from the difficult aspects of this history, offering an honest and respectful representation of the past.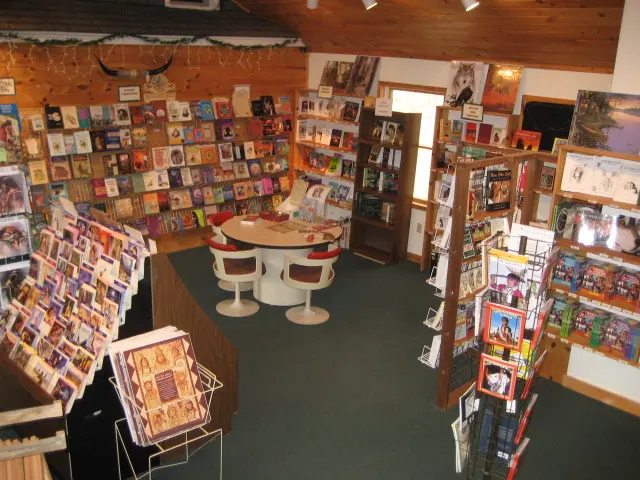 Educational programs at the Pocono Indian Museum are an integral part of its mission. These programs, designed for both children and adults, include guided tours, workshops, and interactive sessions. The educational initiatives aim to foster a deeper understanding and respect for Native American culture and history, promoting awareness and appreciation among visitors.
The museum's setting in the Pocono Mountains adds a unique dimension to the visitor experience. The natural beauty of the area complements the museum's focus on the indigenous people's relationship with the land. Visitors can explore the surrounding landscape, which serves as a living backdrop to the stories and history presented within the museum.
Art plays a significant role in the museum's offerings. The museum features a collection of Native American art, showcasing the creativity and skill of these artists. These works, ranging from traditional crafts to contemporary pieces, reflect the rich artistic heritage of the Native American tribes of the Poconos.
Experience the Thrill: Paintball and Laser Tag in East Stroudsburg
East Stroudsburg, nestled in the scenic Pocono Mountains, is not only a destination for tranquil nature experiences but also a hub for exhilarating activities like paintball and laser tag. These action-packed games offer a thrilling adventure for friends, families, and groups looking for a fun and competitive outdoor experience.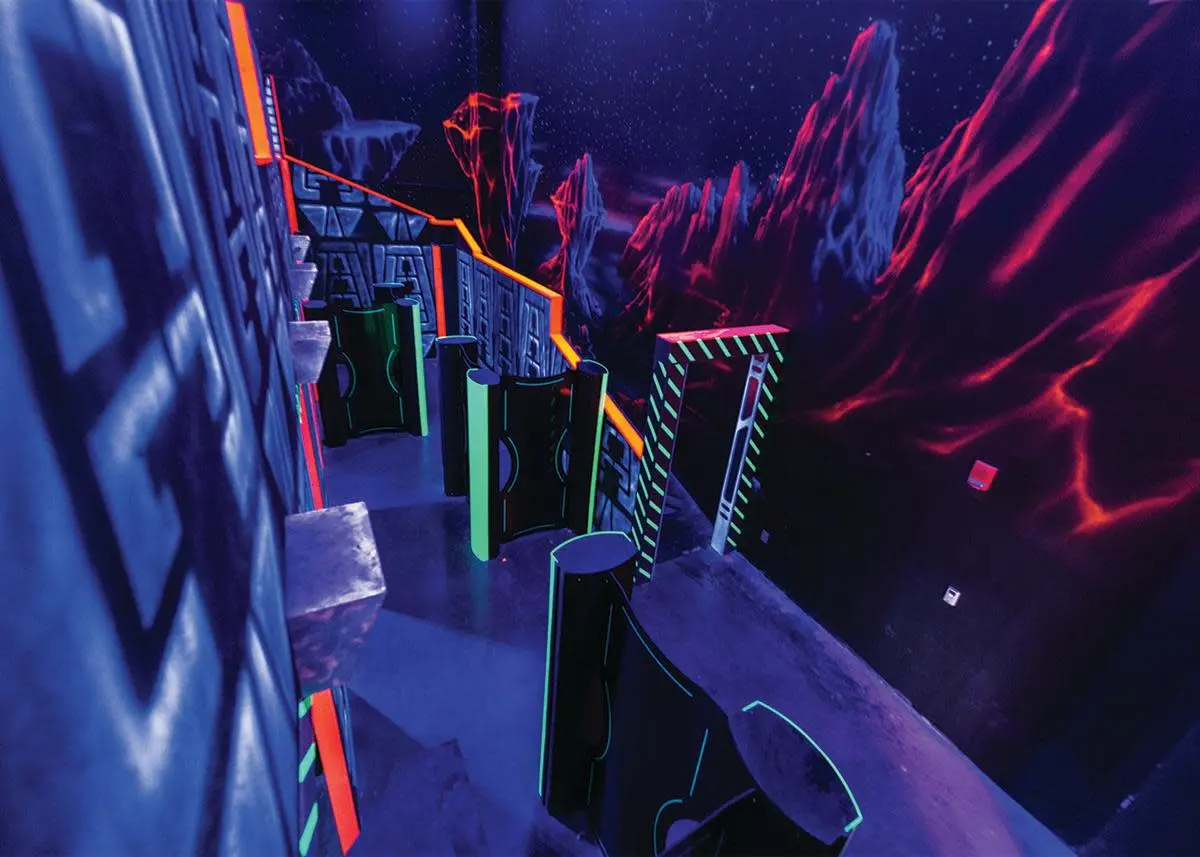 Paintball in East Stroudsburg presents an adrenaline-fueled challenge set in diverse terrain. The local paintball fields are designed to provide a realistic and immersive experience, with natural and artificial obstacles that create a dynamic battlefield. From dense woodlands to open fields and constructed fortresses, each setting offers a unique strategic challenge, encouraging teamwork, tactics, and quick thinking.
Safety is a top priority in these paintball adventures. Before the game begins, players are equipped with protective gear, including helmets, pads, and safety vests. The staff conduct a thorough briefing on the rules and safety procedures, ensuring a safe and enjoyable experience for all participants. The paintball equipment, including the guns and paintballs, is regularly maintained and updated to meet safety standards.
Laser tag in East Stroudsburg offers a high-tech alternative to paintball, perfect for those who prefer a less physical and mess-free experience. The laser tag arenas are equipped with the latest technology, providing an immersive and interactive game environment. The light and sound effects, combined with the intricate maze-like designs of the arenas, create an exciting and futuristic battle experience.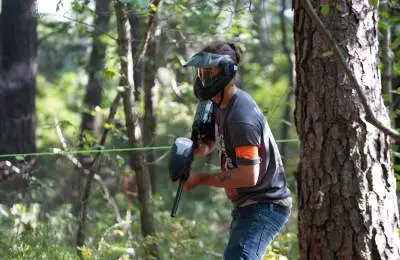 Both paintball and laser tag in East Stroudsburg are excellent for team-building exercises. Whether it's a corporate group looking to strengthen teamwork or a group of friends seeking an exciting day out, these games foster communication, collaboration, and strategic planning. The thrill of the game brings participants together, creating lasting memories and strengthening bonds.
Rejuvenate and Relax: Spa Experiences in East Stroudsburg
East Stroudsburg, located in the serene Pocono Mountains, offers more than just outdoor adventure; it is also a haven for those seeking relaxation and rejuvenation. The town's array of spa experiences caters to anyone looking to escape the hustle and bustle of daily life and indulge in some well-deserved self-care.
For those seeking relaxation and rejuvenation near East Stroudsburg, PA, the area's spa and wellness centers offer a variety of unique and soothing experiences.
1. La Beau Cara Skin Care & Makeup Spa:
Tucked away in the scenic Poconos, La Beau Cara is celebrated as a hidden gem for advanced skin care and makeup. Utilizing top-tier products, the spa provides an array of specialized treatments including Photolight Treatments, Microdermabrasion, High Frequency/Galvanic treatments, and Imported Jade Hot Stone Facials & Body services. They also offer targeted solutions like acne treatments, dark spot removal, anti-aging therapies, various peels, and stress-busting facials.
2. Bodyworks Wellness Studio:
This serene retreat boasts over 28 years of experience in promoting well-being through a diverse range of services. The highlight of Bodyworks Wellness Studio is its Himalayan Salt Cave, offering unique salt therapy sessions and massages within this tranquil setting. Their comprehensive service menu includes Swedish, deep tissue, prenatal, and Himalayan salt stone massages, along with specialized treatments like cupping, Gua Sha, Reiki, Crystal Healing, and Chakra balancing. An array of energy healing options, including sound healing with crystal bowls and tuning forks, further enhances the wellness experience.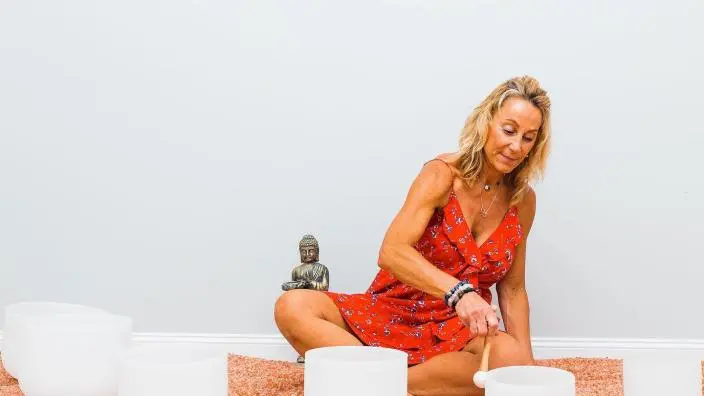 Each of these wellness destinations offers a unique blend of services and treatments, providing visitors with a diverse range of options to relax, rejuvenate, and find balance. Whether it's advanced skincare treatments, the unique experience of a salt cave, or a variety of massage and energy healing options, these top-rated spas in East Stroudsburg present an excellent opportunity for both residents and visitors to unwind and revitalize.
Visit Quiet Valley Living Historical Farm
Quiet Valley Living Historical Farm is a living history museum that preserves 19th-century Pennsylvania German agricultural heritage. This historic site offers visitors a chance to experience everyday life on a circa 1800s working farm. The farm includes activities like farming, animal care, gardening, heritage crafts, hearth cooking, and a one-room school, along with wagon rides. Established in 1963, it aims to preserve the history of America's early farming families through educational programs, special events, and summer tours.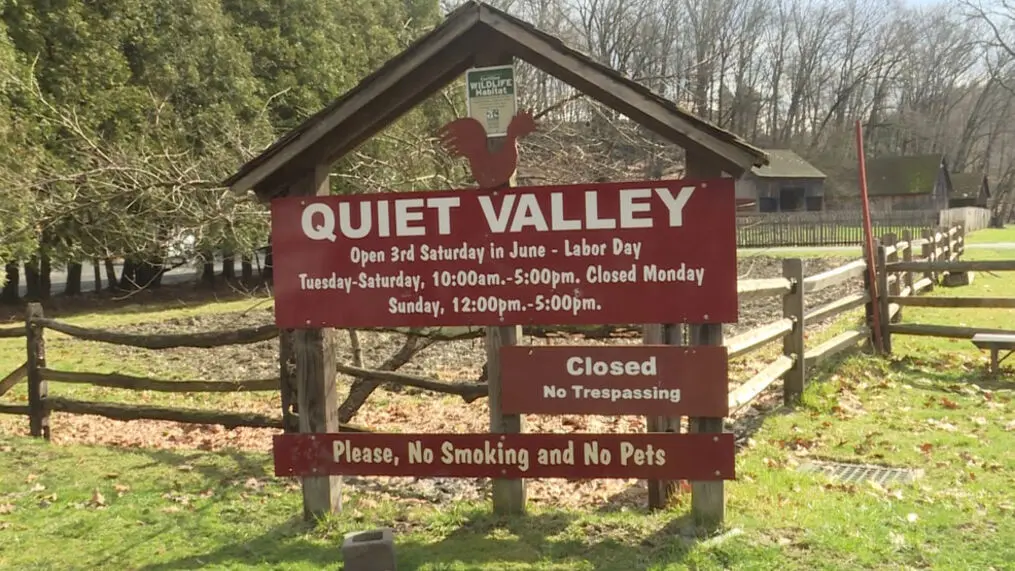 The farm hosts various events and workshops, such as the Folded Paper Star Workshop, Holiday Wreath Workshop, Old Time Christmas, and Christmas in the Colonies Homeschool Program. These events provide an immersive experience into traditional crafts and historical celebrations.
Visitors have praised Quiet Valley Living Historical Farm for its entertaining tours, fresh bread from the bake oven, and the opportunity to interact with animals and participate in outdoor activities. It is recommended for both families and couples.
The farm offers general admission, which covers any tours, festivals, events, and demonstrations on the day of your visit. Discounts are available for AAA members, seniors, military families, and groups. Membership to Quiet Valley offers additional benefits and exclusive event access.
In terms of operating hours, the farm has seasonal hours. It hosts events like Farm Animal Frolic in the spring, is open to the public from the third Saturday in June through Labor Day in the summer, and has special events like the Harvest Festival and Spooky Days on the Farm in the fall. During winter, the farm is closed to the general public except for the Old Time Christmas event.
The Frazetta Art Museum
The Frazetta Art Museum in East Stroudsburg, Pennsylvania, offers a unique experience for art enthusiasts and fans of Frank Frazetta, a renowned American artist and illustrator. Known as the "Godfather of fantasy art," Frazetta's work significantly influenced fantasy and science fiction themes, particularly in comic books, paperback book covers, paintings, posters, and LP record album covers. He was inducted into several Halls of Fame, including the Will Eisner Comic Book Hall of Fame and the Science Fiction Hall of Fame, and was awarded a Life Achievement Award from the World Fantasy Convention.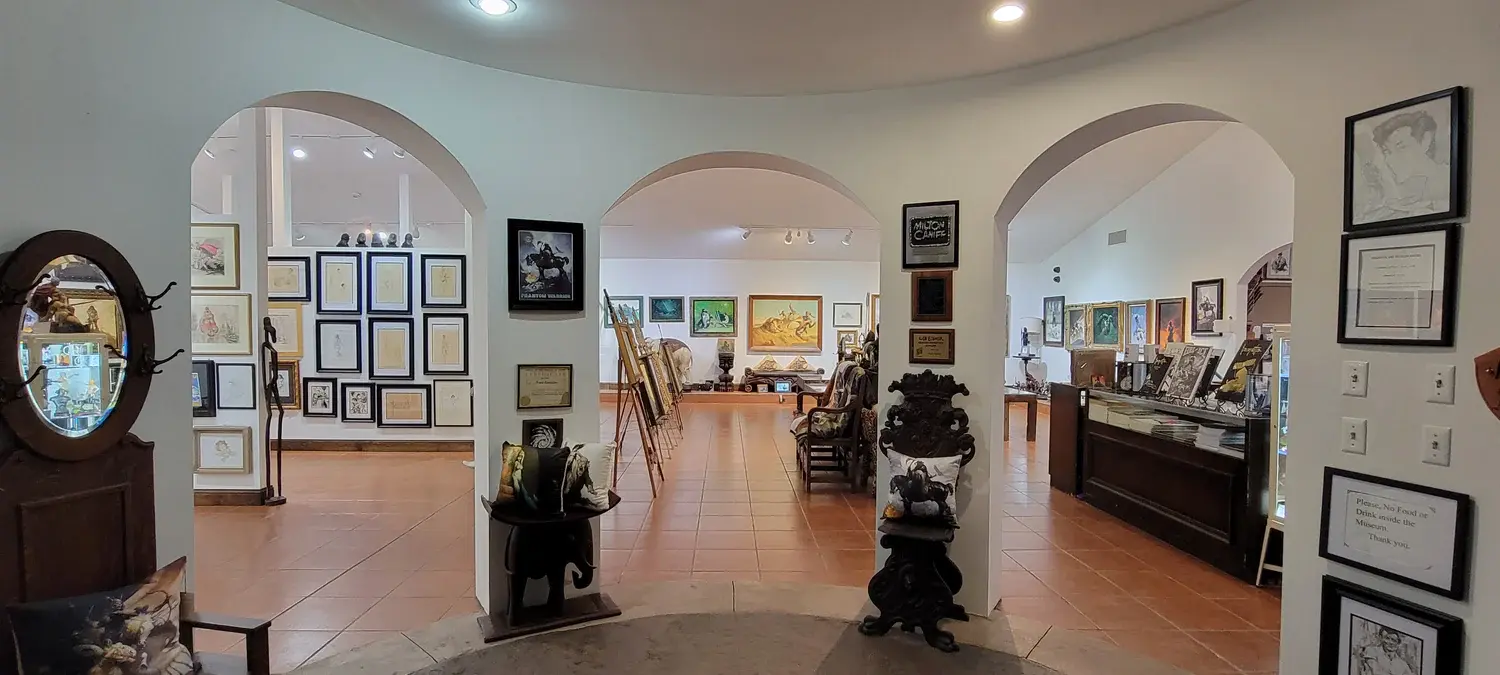 The museum, which reopened in 2013 under the management of Frank Frazetta Jr., hosts the largest collection of Frazetta originals in the world, including about 37 original oil pieces and numerous pencil, pen, ink, and watercolor works. Visitors can also explore Frazetta's personal items, including his camera collection, sports equipment, easel, and palette. The museum is situated on the original 67-acre estate where Frazetta created many of his iconic paintings. The family-run nature of the museum allows for a personal and intimate viewing experience, with the family members often available to discuss Frank Frazetta's life and work.
Frazetta's art style is iconic and influential, characterized by dramatic lighting, shadow, and highly detailed and realistic environments. His illustrations are known for their dynamic and powerful character designs, featuring barbarian warriors and heroines with a focus on muscularity and sensuality. His use of highly saturated and vibrant color schemes adds to the impact and mood of his artwork.
Visitors to the Frazetta Art Museum have shared positive experiences, highlighting the impressive collection of original artwork and the personal, friendly nature of the tours. The museum's setting in the Pocono Mountains adds to the allure, offering a serene and picturesque backdrop. The museum operates with a required donation for admission and is open on Thursdays through Sundays.
Conclusion
As your journey through East Stroudsburg comes to a close, it's evident that this Pennsylvanian town is more than just a gateway to the Pocono Mountains. It's a vibrant community brimming with natural beauty, rich history, and a plethora of activities that cater to all interests and ages. The Delaware Water Gap National Recreation Area, a beacon for nature lovers, is a testament to the town's commitment to preserving its stunning natural landscapes. Here, the Delaware River creates a serene backdrop for an array of activities such as kayaking, fishing, and simply basking in the beauty of nature. The town's green spaces are not just confined to its outskirts; within East Stroudsburg itself, you'll find parks and trails perfect for leisurely walks or energetic jogs.
Historically, East Stroudsburg holds its own with landmarks like the Stroud Mansion, which offers a peek into the region's past, and the historic district's architecture, a visual journey through time. These historical treasures are complemented by a vibrant arts and culture scene. Galleries, studios, and the Sherman Theater form the cultural backbone of the town, showcasing both local talent and national acts. This blend of history and culture is perfectly mirrored in the town's culinary scene. From cozy diners serving classic American fare to innovative restaurants pushing the boundaries of modern cuisine, the town caters to all tastes and preferences. The local markets and farm-to-table establishments highlight the region's agricultural heritage, ensuring that meals are not just delicious but also deeply rooted in the community's fabric.
As you reflect on your time in East Stroudsburg, it becomes clear that this town is not just a stopover but a destination in its own right. Its unique combination of natural beauty, historical depth, cultural vibrancy, and community warmth makes it an ideal place for anyone looking for an enriching travel experience. Whether you're seeking adventure in the great outdoors, a dive into history and culture, a culinary journey, or simply a place to relax and connect with friendly locals, East Stroudsburg welcomes you with open arms. As you depart, carrying with you memories of scenic landscapes, rich flavors, and heartfelt encounters, you realize that East Stroudsburg is a place that doesn't just offer a temporary escape but invites you to be a part of its ongoing story, one visit at a time.