Cool Things to Do in London This Summer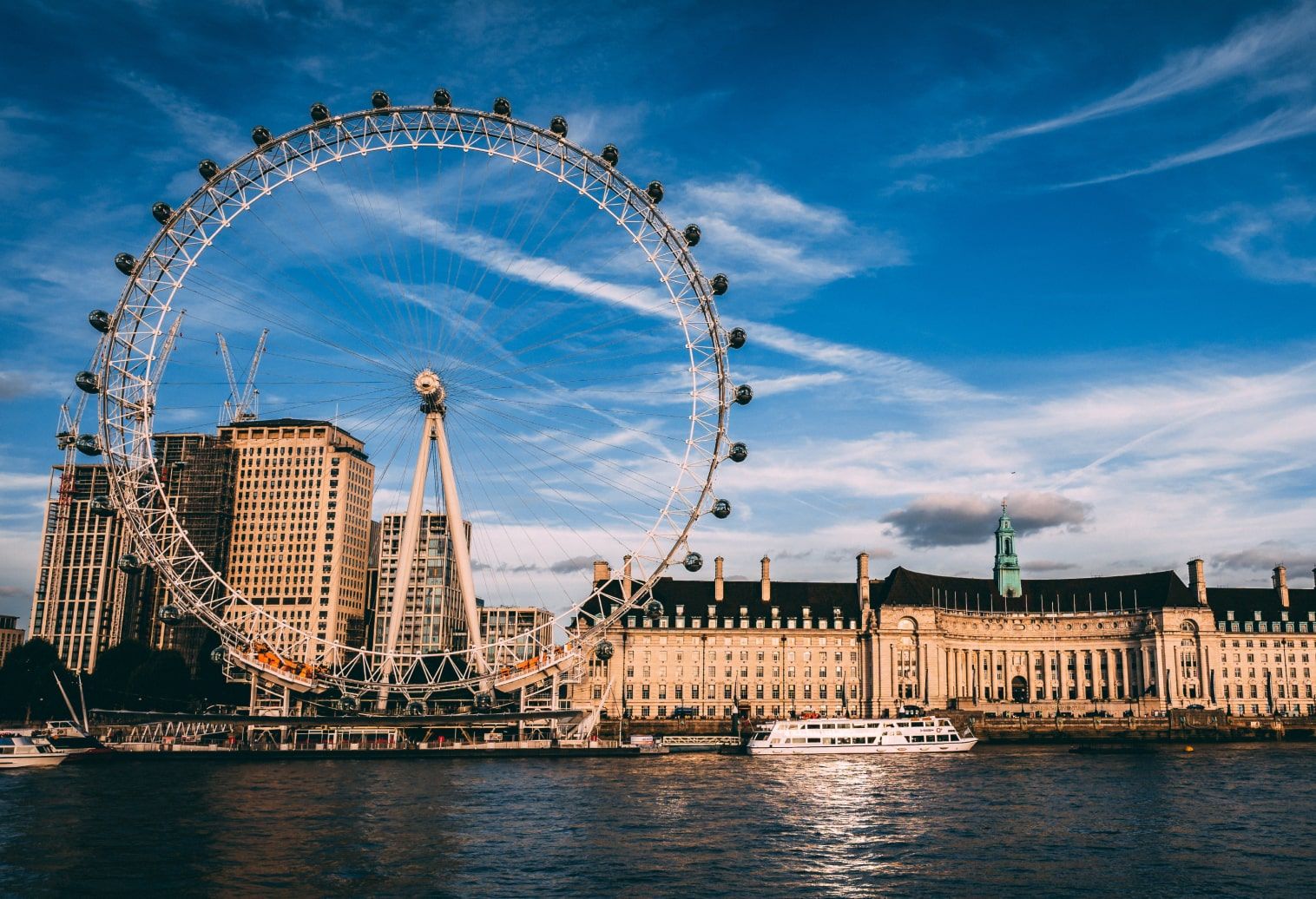 Looking to beat the heat this summer? Then travel to London, where there are plenty of exciting things to do in the summer! From visiting world-famous museums to strolling through stunning parks, there's something for everyone in London.
Soak up some history at the ZSL London Zoo or London Southbank, explore the riverside neighborhoods of Dockland and Greenwich, or enjoy a picnic at one of London's many parks.
Looking forward to this summer in the UK? There is an endless list of activities and fascinating things to do in the summer and, of course, beautiful places to visit in London. Read on as we take you through a few exciting and amazing things to do in London this summer and a few London must-sees.
What Is Summer Like in London and the UK?
There's no such thing as a poor season or a bad time to travel to London, with the all-year-round social calendar and gentle weather at different seasons. However, the best time to travel to London is late spring into summer when the temperatures are gentle, mildly hot with sunshine, and the parks become green and blooming.
That said, the summer is also a prime tourist season; the number of visitors from different parts of the world and in the UK surges during the summer months and winter holiday period when schools are closed.
Apart from the fact that London is one of the largest cities in Europe, it is also one of the most popular cities in the world to visit. So regardless of what time of year you choose to visit, you're bound to run into a lot of travelers.
During summer in London, the weather is mostly gentle with longer daytimes. However, occasionally there are rain showers. High temperatures are around 21°C (70 F) to 23°C (73 F) and low temperatures around 15°C (59 F).
Comparing summer in other capital cities of Europe to summer in London, the latter is fairly comfortable with average daytime temperatures of about 10°C (50 F) and 15°C (60 F). However, there is intense humidity of about 32°C (90 F) for about a week or two.
There is no other perfect time to visit the parks, engage in exciting outdoor events, go swimming, or boat cruising in London than this summer. Let's explore the list of the best things to do in London this summer.
Things to Do in London in the Summer
After a long season of freezing and restrictions to indoor activities, summer is one season many people get excited about and look forward to. Summer comes with a whole lot of positivity, excitement, and the feeling of a fresh start.
If you are looking for the best things to do in London this summer, our list covers some of the coolest things to do in London, from art and culture to food and drink. Whether you're a local or just visiting, there's something for everyone to enjoy!
There are many exciting things to do in London, like grabbing a couple of drinks outdoors, hanging out with friends and family, soaking up the sun at the beach, and an endless list of others. Here is a list of a few things to do in London in the summer:
Hangout at the Riverside Pubs
One of London's indispensable and popular summer cultures is hanging out by the riverside. Drinking, dining outdoors, and catching up with a couple of friends while enjoying the warmth of the sunlight.
Some of the popular neighborhoods by the riverside in London are Dockland, Greenwich, Limehouse, Rotherhithe, Richmond, Hammersmith, Tower Hill, Putney and Wandsworth, and a few others. All jammed with riverside pubs and bars.
Explore Street Food Markets
Summer in London is a dream come true for food lovers who like to explore savory street food from different parts of the world.
While street food is becoming so popular in Europe, London has some of the best and most popular street food markets in the whole of Europe. There are so many options to choose from, with rows and rows of tempting and affordable food stalls. You can't get enough of them.
Street food markets are the best place to taste new delicacies on a budget. Some of London's best summer food markets and street food vendors include Kerb Camden Market, Mercato Metropolitano near Borough market, White Cross Street Market, Hawker House, Street Feast, Pop Brixton, etc.
Pop-up and Open-air Cinema
An open-air cinema is a brilliant plan for an ideal summer evening in London, especially if you're to go on a movie date.
Throughout the summer, London has loads of pop-up and outdoor cinema events. From large screen shows at dusk to rooftops film shows, immersive screenings, and intimate theatres.
A few Rooftop Film Club cinemas across London include Roof East at Stratford and Bussey Building at Peckham. Here, you can watch all the latest movies; the famous classics, and chick flick movies.
London is a city that never sleeps, and every summer, it's in full swing with open-air film screenings happening everywhere! You can find them at Hyde Park or on rooftops all over the place.
Picnic in One of London's Royal Parks—Hyde Park
London parks are a perfect place for picnics with so many beautiful parks at different corners of the city, almost half of this city is covered with green fields. This is definitely one of the coolest things to do in London.
Hyde Park is the biggest park in London, and it is a magnificent spot for hangouts for both Londoners and non-residents who travel to London for summer vacation. Family and friends come here to have fun, play outdoor games, throw flying discs, and do many other activities.
Hyde Park is a large historic park with amazing views, such as plant life displays and gems of beautiful arts. As one of the most prominent places in London, Hyde Park hosts millions of guests every year, especially during grand events. In fact, during the summer and all year round, most events and activities in London are hosted in Hyde Park.
Along with big summer music festivals like the British Summer Time Hyde Park, you can enjoy other casual events like food festivals, public live streaming sports events, movie screenings, and other exciting shows.
Traveling to London for summer vacation and not visiting Hyde Park is like traveling to Paris without seeing the Eiffel Tower.
Go on a Paddle Boat Cruise on the Serpentine Lake
Serpentine Lake is a recreational lake where activities, such as swimming and paddling, occur. The swimming section is known as the Lido, and the paddle boats are hired from Hyde Park and taken out to the lake. The lake takes its water from three boreholes that are checked every week to ensure it's clean and safe for use.
On a bright sunny afternoon, paddling with friends on the Serpentine Lake amongst swans and ducks would make a great thing to do in London.
Attend BBC Proms
Every year, music festivals are held at different venues across London. However, BBC Proms is one of the largest one held at the Royal Albert Hall in Kensington.
BBC Proms is a famous music festival that focuses on Western classical music and runs for a period of eight weeks every summer. The show ranges from musicals to concertos played by renowned soloists and orchestras to a combination of Western popular music styles with a few non-Western genres.
Visit ZSL London Zoo
One of the sensational daytime activities to engage in during summer is visiting ZSL London zoo, the oldest scientific zoo in the world, with an interesting history. This is definitely one of London's must-sees.
One of ZSL London zoo's highlights is the statue of a lowland gorilla, popularly known as Guy, at the entrance of the zoo. It is an homage to one of the Zoo's most famous residents. Another highlight is Penguin Beach, where you can watch the attractive display of penguins splashing around as well as the beautiful giraffes' exhibit.
There are so many spots and arts in ZSL London Zoo one could explore, some of which are the Casson Elephant house, Winnie the bear sculpture, Rainforest Life, Gorilla Kingdom, Butterfly Paradise, Tiger Territory, Land of the Lions, and more.
The zoo also has a cafeteria where visitors can pick up some lunch. What could be a more exciting thing to do than visiting historic places within the Zoo and watching animal exhibits on a perfect summer afternoon?
Tour London Southbank
South Bank is London's cultural and creative district, very close to the river Thames. Apart from being a spot with a lot of fun activities, Southbank is a historical spot with great architectural structure and culture.
Its beautiful sight with artistic spots is one reason Southbank gets a lot of visitors all year round. A few tourist attractions include The National Theatre, Southbank Centre for entertainment and live performances, the iconic London Eye, SEA LIFE London Aquarium, The London Dungeon, and others.
Southbank is never free of fun and activities, from first-class dining and nightlife to picnics, street performances, and lots of street food spots.
Explore Floating Bars in London
What gives a more summery experience than a fruity cocktail in a floating bar served on water? Sipping on a cold glass of drink on a sunny day is enjoyable, but it is more fun on the water.
Besides cruising and sailing, boats can be transformed into floating food and drink spots.
Going along the Thames and its several affluent, it's easy to discover some of the best floating bars in London. Tattershall Castle is one of the best floating pubs in London, with a bit of something for everyone.
Go Summer Shopping at Oxford
Whether you like to window shop or prefer to shop for an entire day, going summer shopping in London has it all.
Oxford is one of the most famous and the busiest shopping streets in London, full of shops to suit your taste and budget. There's something for everyone in Oxford with the stores ranging from clothing stores, beauty stores, cafés, restaurants, and many tech stores.
You could spend an entire day shopping just on Oxford street. Other amazing shopping streets options in London include Regent Street for first-class dining and shopping with high-street fashion brands; Bond street in Mayfair for Luxury fashion items, St. James, and many others.
Money Can't Buy You Happiness, but It Can Buy You a Ticket to London
Undoubtedly, London is a unique and magnificent city to visit for summer and is popularly known for its scenery, attractions, and remarkable activities. Apart from the beautiful spots, many shops, and historical locations, London is known for its diversity in culture and food. Summer in London comes with many amazing experiences for both residents and non-residents who travel to London for vacation.
London is certainly a great place to be for summer. It is worth every while when you know the must-sees, where and when to visit and exciting and fun activities to engage in. With our list of activities and events in London this summer, whatever you do, you're sure to have a blast in London this summer.