Day Trips In New England To Take In 2024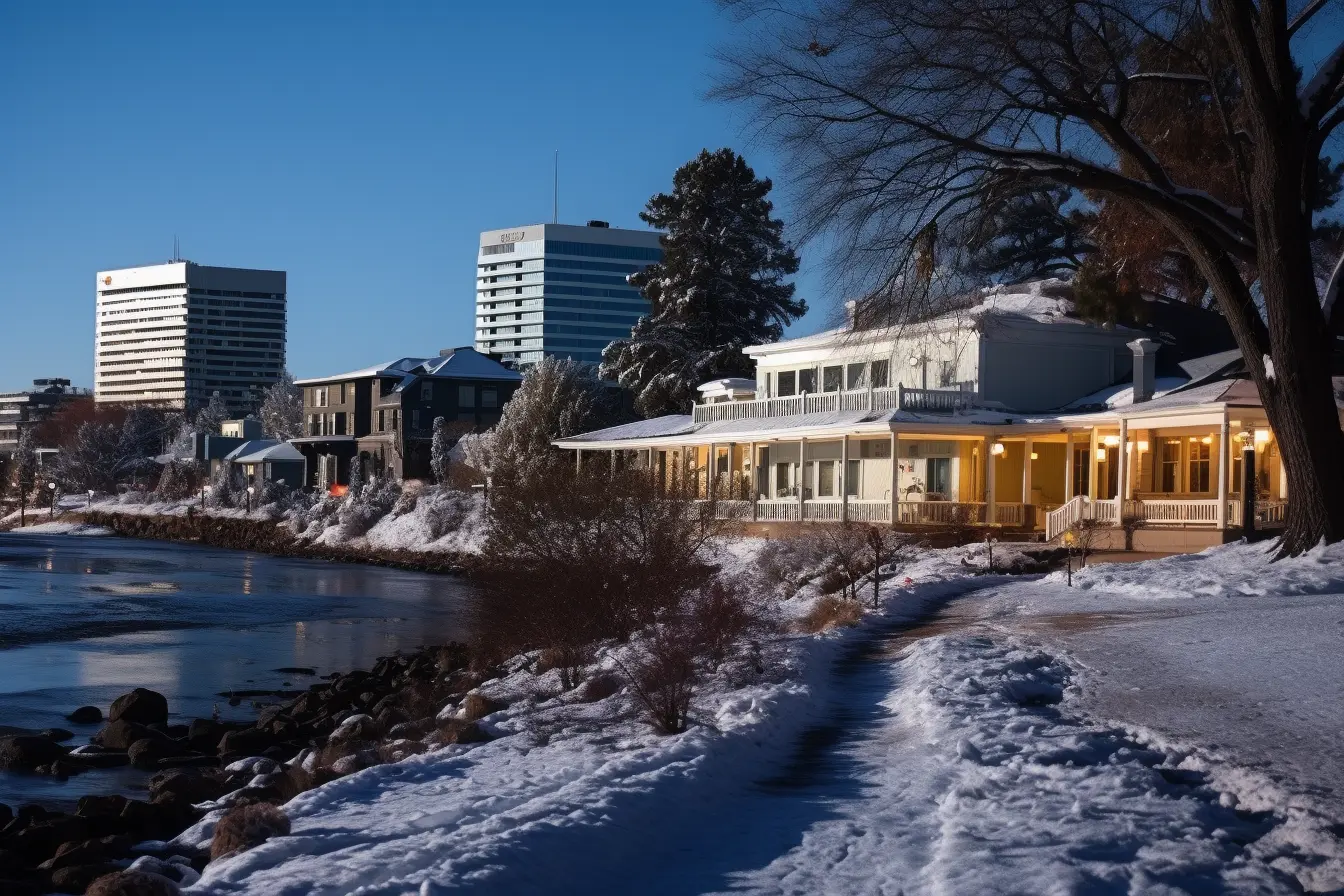 New England is a region rich in history, culture, and natural beauty. From the rolling hills of Vermont to the rugged coast of Maine, there are endless opportunities for memorable day trips throughout the six states. Here are some of the best day trips to take in New England in 2024, touching on historical sites, beautiful scenery, and fantastic food.
Historical Day Trips
Boston Freedom Trail - Massachusetts
No trip to Boston is complete without walking the Freedom Trail, a 2.5 mile path winding through the streets of central Boston and passing by 16 historical sites related to the American Revolution. Some highlights include the sites of the Boston Massacre, the Old State House, Paul Revere's House, the Old North Church, and Bunker Hill. Guided tours are available, but exploring the trail on your own allows you to set your own pace. Stop for a bite to eat in the Italian North End or at Faneuil Hall before continuing on your journey back in time.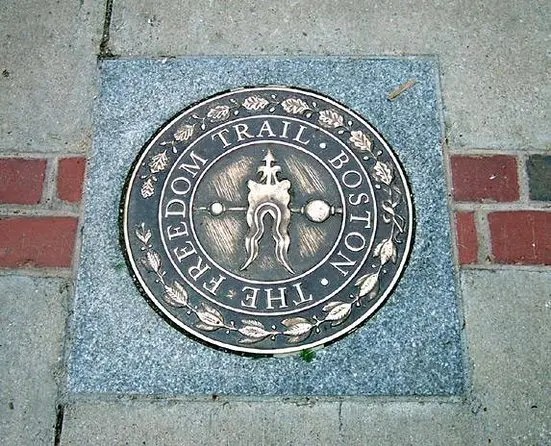 Mystic Seaport - Connecticut
Step back into 19th century New England at Mystic Seaport, an outdoor living history museum along the Mystic River. Wander through restored buildings, historic ships, gardens, and costumed interpreters demonstrating trades and skills of the past. Highlights include the Charles W. Morgan, the last wooden whaling ship in the world, the village,and a replica of the Revolutionary War privateer brig Defence. Finish your visit with a sea chantey sung by the Mystic Seaport Volunteers or a ride on the Sabino, a coal-fired steamboat.
Newport Mansions - Rhode Island
In the late 1800s, Newport became a summer playground for wealthy industrialists who built elaborate mansions to flaunt their riches. Many of these Gilded Age mansions are now open for tours. The Breakers, built by the Vanderbilt family, is the most magnificent with 70 rooms modeled after Italian Renaissance palaces. Marble House, inspired by the Petit Trianon at Versailles, has 500,000 cubic feet of marble. Rosecliff resembles the Grand Trianon and is famous for its beautiful ballroom. Touring the mansions allows a glimpse into the opulent lifestyle of turn of the century high society.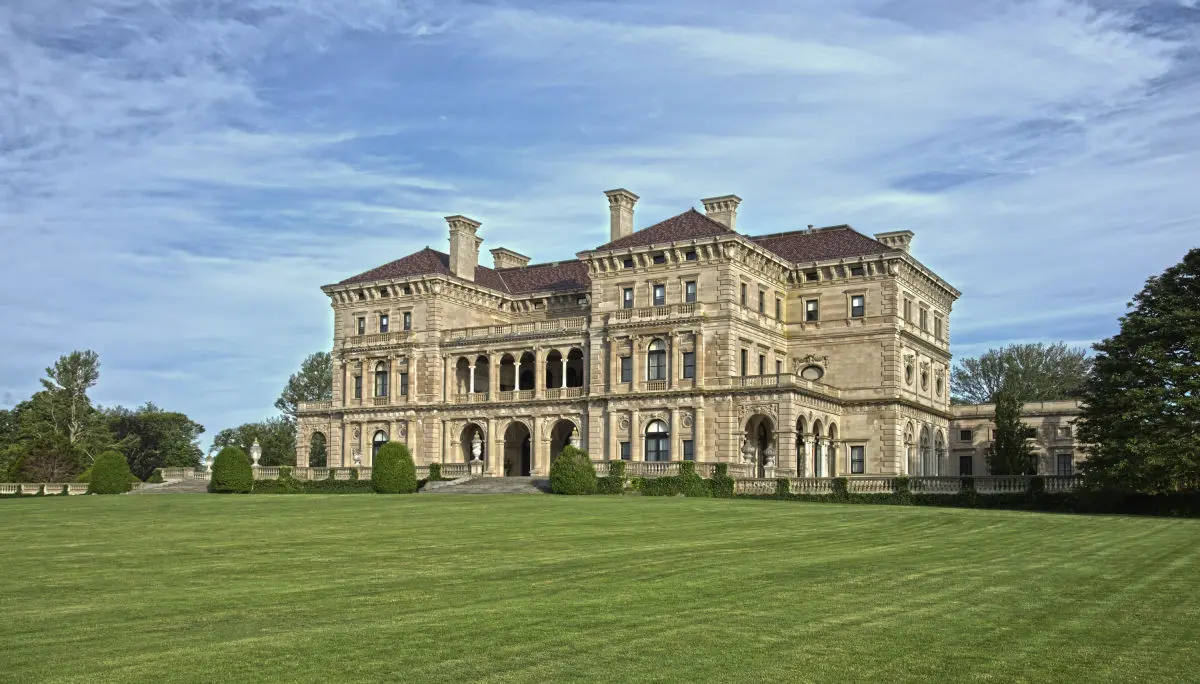 Plimoth Patuxet - Massachusetts
Experience life in a 17th century English village at Plimoth Patuxet, a living history museum replicating the original Pilgrim settlement in Plymouth, MA. Costumed interpreters demonstrate woodworking, farming, cooking over open fire, interacting with livestock, Native American life skills, and more. Tour the recreation of the Mayflower, the 17th-century English merchant ship that transported the Pilgrims. Visit on Thanksgiving to witness a recreation of the "First Thanksgiving" feast between the Pilgrims and Native Americans. An illuminating look at colonial New England.
Salem Witch Museum - Massachusetts
The Salem Witch Trials of 1692 were a dark time in colonial American history, resulting in mass hysteria and the execution of 20 innocent people accused of witchcraft. The Salem Witch Museum brings this period to life through stage sets, figures, narration, and original documents. Follow the events from their beginning with Tituba, a slave from Barbados, to their end and reflections on their implications. Visit memorials around town such as the Witch Trials Memorial and the Salem Witch Trials cemetery. An important glimpse at injustice in early America.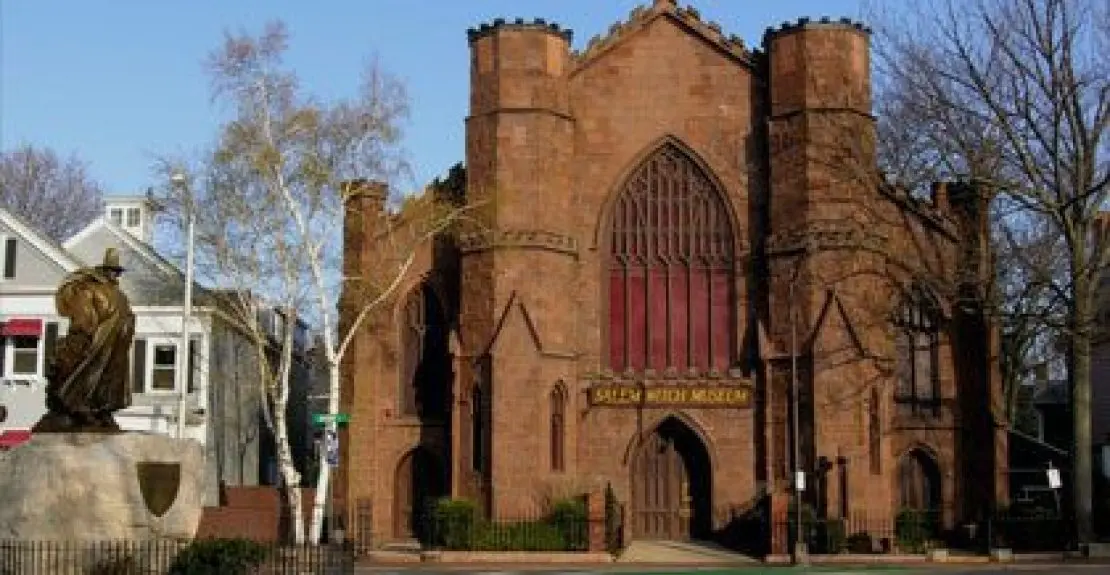 Scenic Day Trips
Kancamagus Highway - New Hampshire
Known as "Kanc", this 34.5 mile stretch of Route 112 winds through the White Mountain National Forest, offering spectacular views of fall foliage, Sabbaday Falls, and Rocky Gorge. Stop at one of the many scenic overlooks to take in the lush forests, rushing rivers, and rocky gorges, hike to waterfalls, and breathe in the crisp, fresh mountain air. Drive up early to experience the morning mist rising off the mountains for an even more magical drive. Don't forget to grab a maple creeper, maple ice cream, or maple whoopie pie along the way to satisfy your sweet tooth.
Acadia National Park - Maine
On Mount Desert Island sits Acadia National Park, the crown jewel of Maine. Rocky coastline, evergreen forests, historic sites, and breathtaking vistas make Acadia a spectacular place to explore. Drive up Cadillac Mountain, the highest point on the eastern seaboard, to be the first place in the U.S. to view the sunrise. Hike through Great Head's evergreen forests to arrive at a dramatic rocky coastline. Bike along Ocean Drive's scenic coastal road. Pop into the pretty town of Bar Harbor for souvenir shopping, before venturing back into the natural splendor.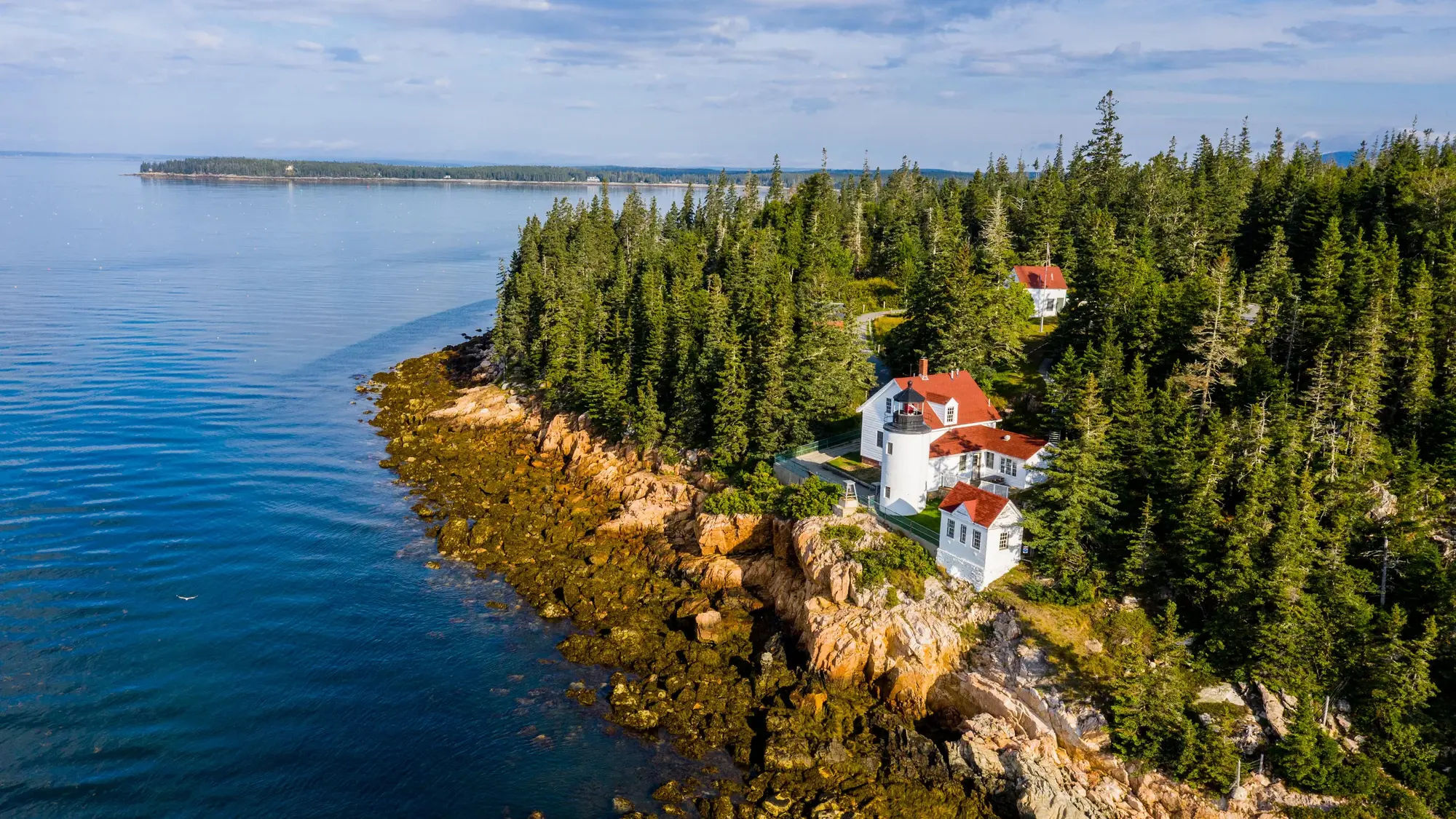 Vermont Country Roads - Vermont
Vermont is quintessential New England, with its quaint villages, covered bridges, farms, and beautiful countryside. Meandering along the backroads yields one charming vista after another. Stop at roadside farm stands for fresh produce and maple syrup. Take a short hike to Moss Glen Falls or go swimming at Warren Falls. Pop into galleries, antique shops, and cafes in small towns like Rochester and Stockbridge. The tranquil countryside roads of Vermont are made for lazy drives perfect for leaf peeping in fall or taking in the fresh air of spring.
Block Island - Rhode Island
Escape to this idyllic island off the coast of Rhode Island, accessible only by ferry, for a day at the beach away from the masses. With 17 miles of pristine shoreline, Block Island boasts numerous beaches and coves to explore, highlighted by soft sand, dramatic cliffs, and rolling dunes. Visit popular State Beach or find a more secluded stretch all your own. Meander around the island's quaint downtown of shops and eateries, rent a bike to cruise around the island, hike island trails, or simply relax in the ocean breeze.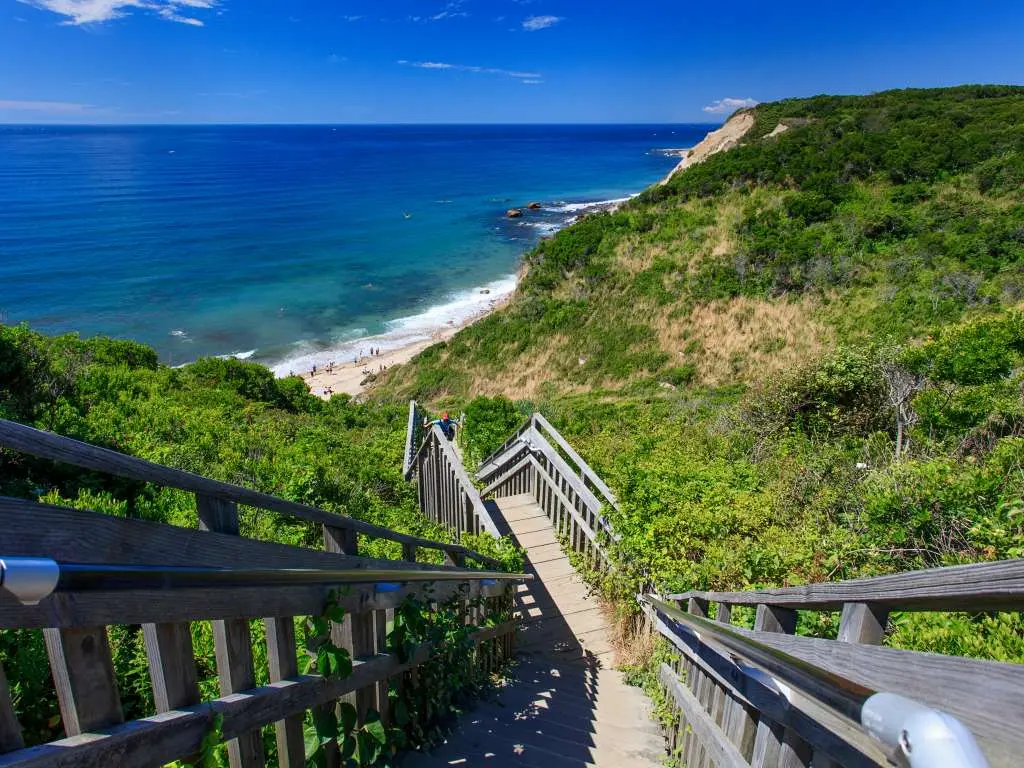 Martha's Vineyard - Massachusetts
Accessible by ferry from several points on the mainland, Martha's Vineyard makes for a fabulous day or overnight trip. Known for its beaches, lighthouses, and harbors, the island offers a beautiful escape from the everyday. Take a surfing lesson at Katama Beach, catch an outdoor concert at the Harbor View Hotel, or browse the local shops and art galleries in Edgartown and Vineyard Haven. Don't leave the island without trying one of the famous oversized Vineyard lobster rolls!
Foodie Day Trips
No trip to New England is complete without indulging in local cuisines, which range from fresh seafood to creative farm-to-table dishes. Here are some day trips centered around fantastic regional food.
Portland Food Tour - Maine
Known as one of America's foodie cities, a day in Portland is best spent eating your way through all the culinary highlights. Join a Portland food tour to experience the breadth of the city's vibrant food scene, from lobster rolls to craft breweries to Italian bakeries. Highlights include Holy Donut's potato donuts, Duckfat's poutine, the Public Market's array of local food vendors, the famous Italian sandwiches at Amato's, and much more. Leave room for a whoopie pie from Two Fat Cats Bakery!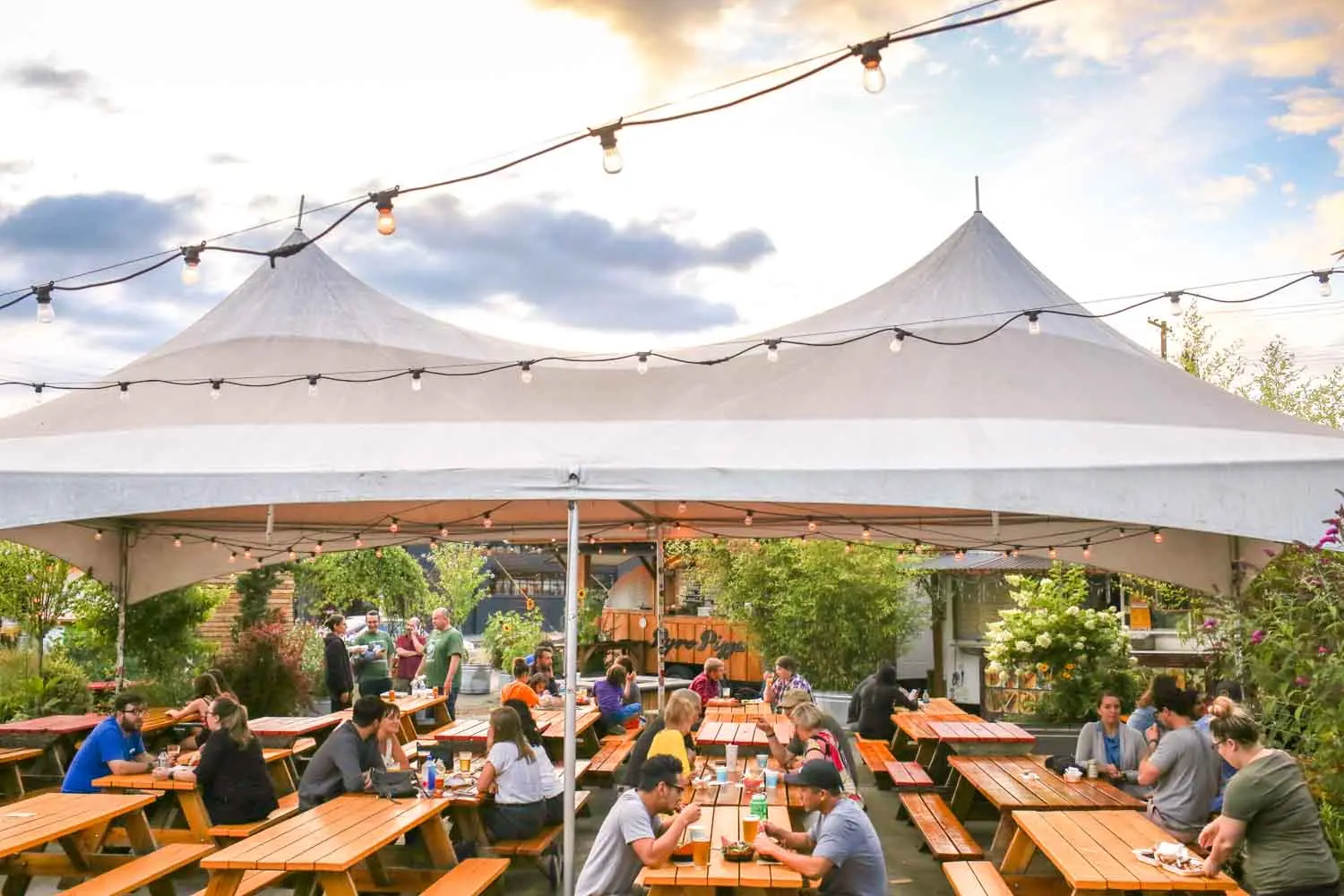 Woodstock Farmers Market - Vermont
On Saturdays from May to October, the small village of Woodstock plays host to one of the best farmers markets in New England. With over 140 vendors, it offers an astounding variety of local meats, cheeses, baked goods, maple products, honey, ready-to-eat foods, specialty products, arts and crafts, and more. Grab breakfast from a food truck, shop for local produce and snacks, and dine at one of the village's many excellent restaurants. Don't miss the chance to shop and eat among the farmers themselves!
Connecticut Wine Trail
Connecticut's wine scene has grown significantly in recent years, with over 40 wineries now operating in the state. The Connecticut Wine Trail allows you to experience the breadth and quality of the state's wine in a single day trip. From the rolling hills of Litchfield County to the coastal towns of southeastern CT, visit three or more wineries for tastings of everything from Chardonnay to Cabernet Franc. Many offer live music, food trucks, and beautiful scenery surrounding the vineyards. Swirl, sip, and savor the Nutmeg State's impressive wines.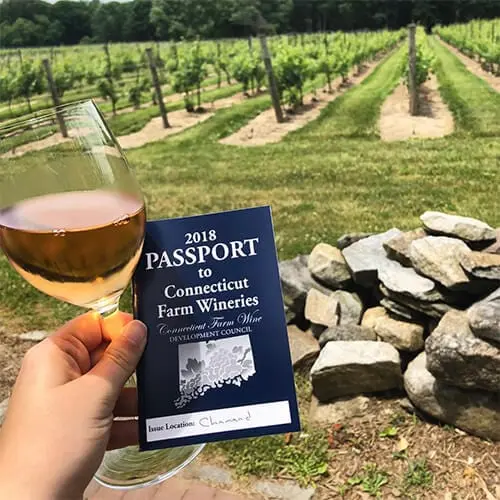 Omni Parker House - Massachusetts
This historic hotel in downtown Boston lays claim to inventing two iconic New England foods: Boston Cream Pie and the Parker House roll. Step into the elegant Parker's Restaurant to dine on traditional Yankee pot roast, broiled scrod, and other dishes from Boston's culinary heritage. And of course, save room for the famous Boston cream pie, with tender yellow cake sandwiching custard and smothered in chocolate ganache. Then take a food history tour to learn the stories behind these beloved foods and the legendary chefs who created them.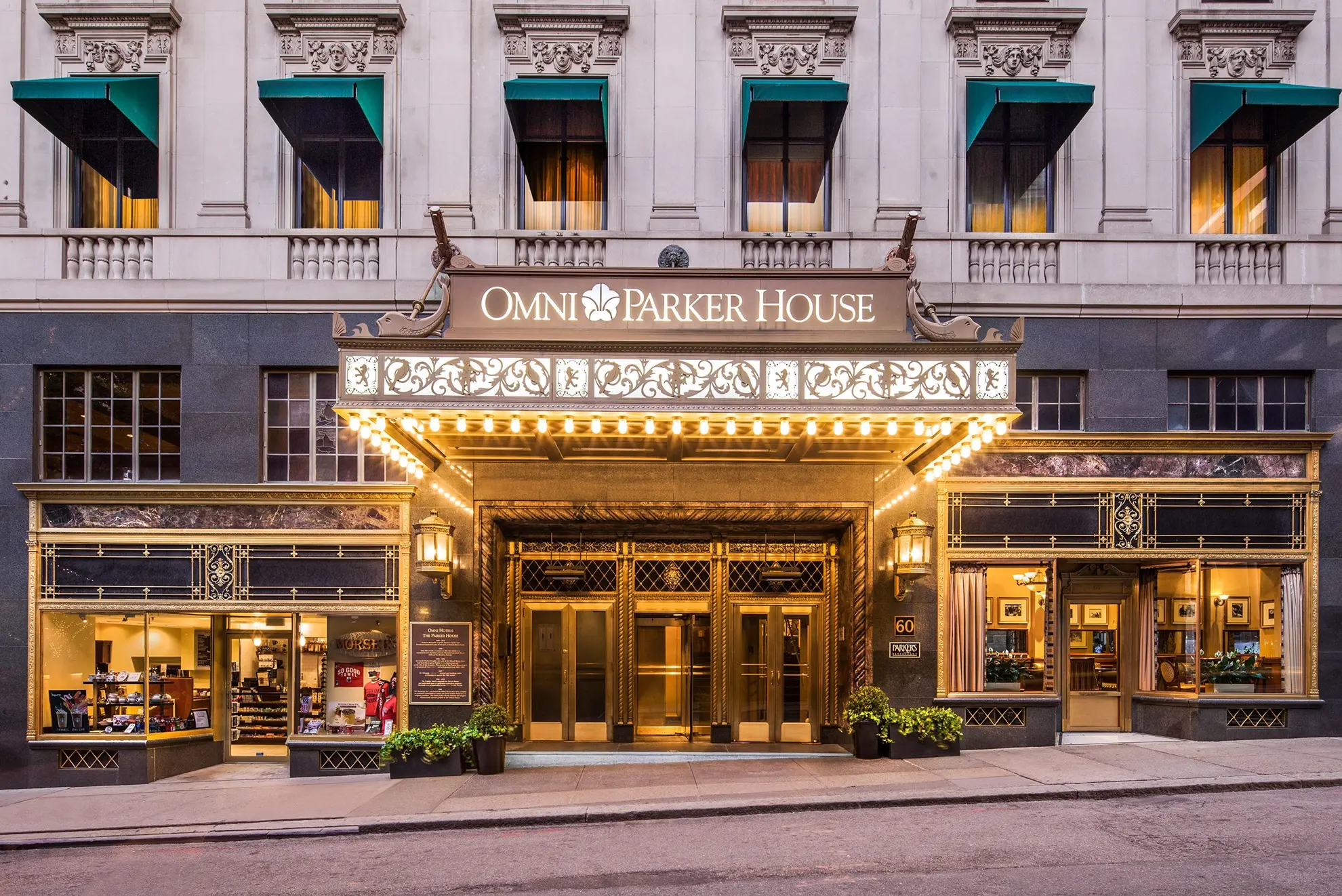 Coastal Lobster Rolls - Rhode Island
No food says New England quite like the lobster roll, and no state does it better than Rhode Island. Hit the Rhode Island coastline for the day and get your fill of these buttery toasted rolls overflowing with fresh lobster meat. Snack Shack in Westerly is renowned for its simple yet perfect rolls. For a unique spin, try Blount Clam Shack's Buddy Cianci lobster roll drenched in hot sauce. Or enjoy a beautiful oceanside roll at Aunt Carrie's in Narragansett. Don't leave the Ocean State without experiencing its signature sandwich in all its glory!
Where to Stay
After a long day exploring New England, you'll need a comfortable place to rest your head. Here is a selection of accommodations to meet every taste and budget:
The Chanler at Cliff Walk
If money is no object, stay in the lap of luxury at The Chanler, a historic mansion turned boutique hotel overlooking the Cliff Walk and ocean in Newport. With just 20 rooms, it offers an intimate experience with amenities like in-room spa treatments, bespoke dining, and access to a chauffeured Lexus. You'll be steps from the Mansions and right on iconic Cliff Walk.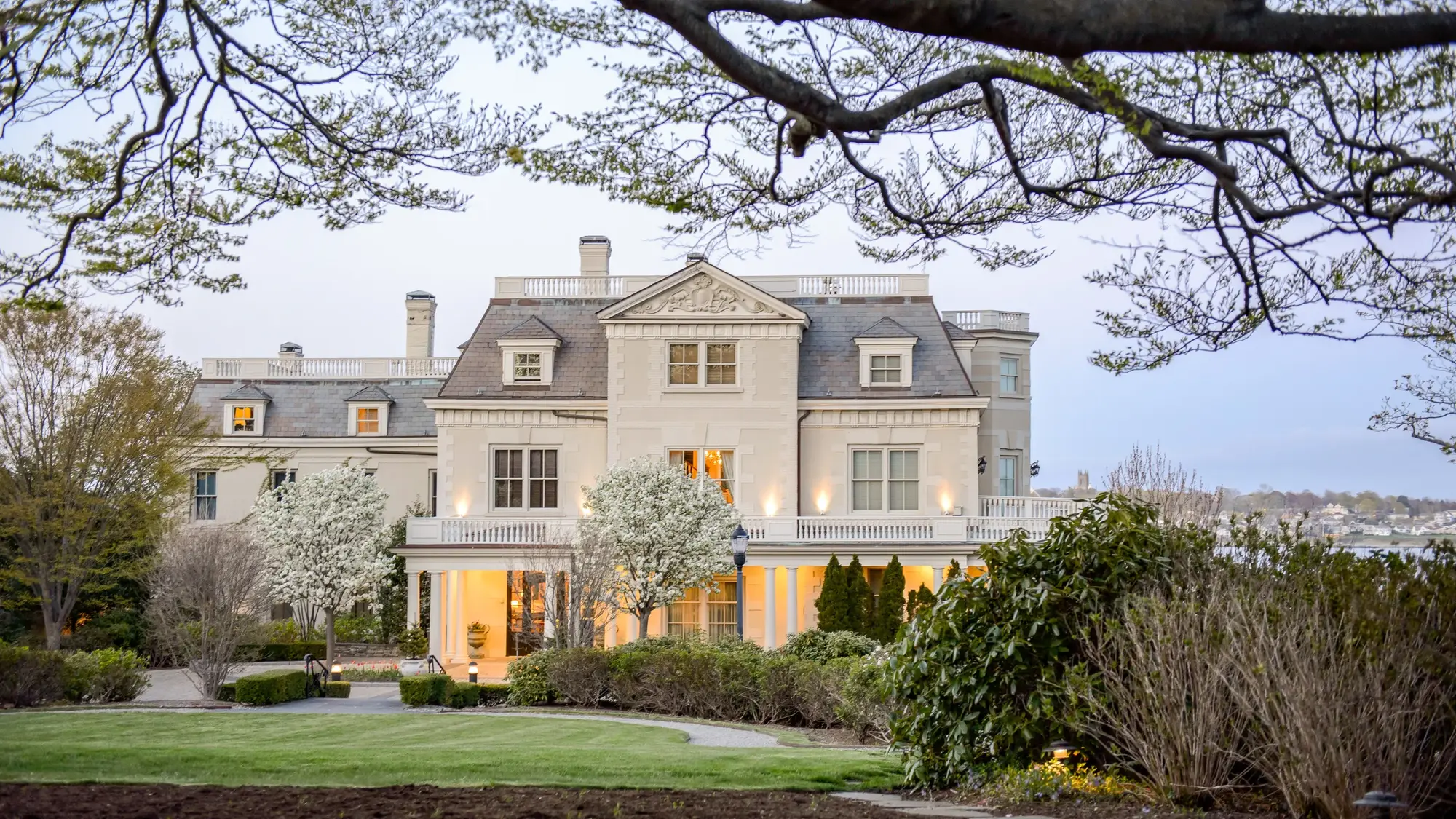 The Woodstock Inn
Experience quintessential New England charm at this historic inn and estate situated on 46 acres in idyllic Woodstock, Vermont. Each unique room has its own style and fireplace. Dine at their acclaimed farm-to-table restaurant, play croquet on the lawn, learn falconry, or relax by the fire. The cozy Library Lounge is great for enjoying a local craft beer after a day exploring Vermont.
The Old Manse Inn
Step back in time at the historic Old Manse Inn, just steps from Concord center. Originally built in 1764 alongside the Old North Bridge as a parsonage, this small boutique inn is rich in history and romantic charm. Cozy rooms, stellar breakfasts, and warm hospitality make it a beloved local gem. Watch the sunrise over the Concord River before heading out to explore this special town.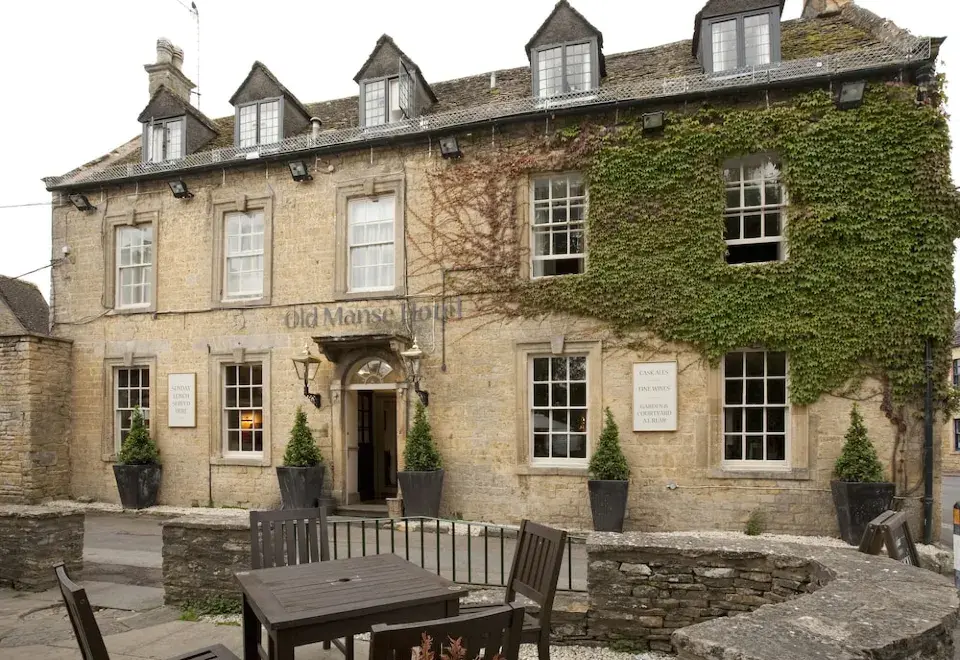 The Black Lantern Inn
In Nantucket's quaint Old Town, this 46-room boutique hotel combines historic charm and a relaxed beach vibe. Some rooms come with harbor views, balconies, and fireplaces. Free cruiser bikes make exploring the island fun and easy. Enjoy Wine Hour on the terrace or s'mores by the backyard fire pits. From the complimentary beach totes to the sunny, nautical decor, The Black Lantern Inn is classic New England.
The White Doe Inn
Tucked in the hills of rural CT, this historic 1764 home turned B&B offers a peaceful getawayExperience the beauty of the seasons with a stay at this historic home built in 1764, now a charming B&B. Tucked away in Bolton, CT but close to Hartford. With just 5 rooms ranging from cozy to romantic, the vibe is quiet and intimate, full of New England hospitality. Hearty breakfasts prepare you for a day exploring rural CT, unwinding on the patio, or communing with the goats out back. Charm personified.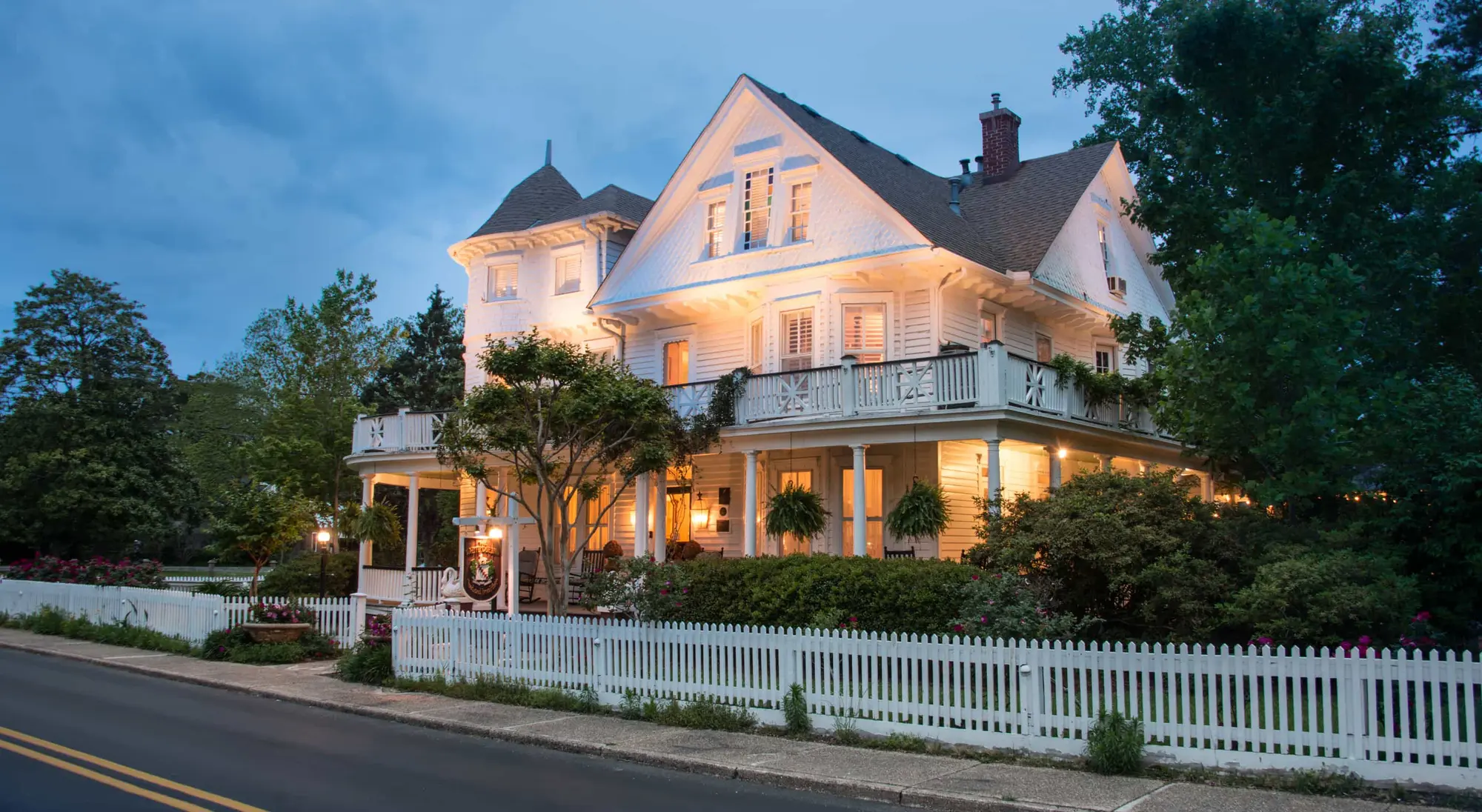 Outdoor Activities
Beyond its historic sites and food scene, New England is a paradise for outdoor activities thanks to its diverse landscape. Here are some day trips perfect for getting outside and active:
Hiking Monadnock
Mount Monadnock offers one of the most popular hikes in New Hampshire along its 115 miles of trails. Situated in a isolated state park, it offers gorgeous 360 degree views of the countryside from its 3,165 foot summit. Enjoy a scenic 2-3 hour hike with varying trail difficulties to suit every ability. Or challenge yourself to a longer 5-6 hour hike taking in the many lakes, forests, and rocky outcroppings.
Mountain Biking Kingdom Trails
In the Northeast Kingdom, Kingdom Trails offers over 100 miles of cross country mountain biking trails through the Green Mountains. Flowing singletrack and undulating terrain provide a challenge for every skill level. Rent a bike and spend the day exploring trails with names like Jaw Dropper, Roly Grail, and Troll Stroll. Stop for a maple creeper at one of the local cafes after all that exertion.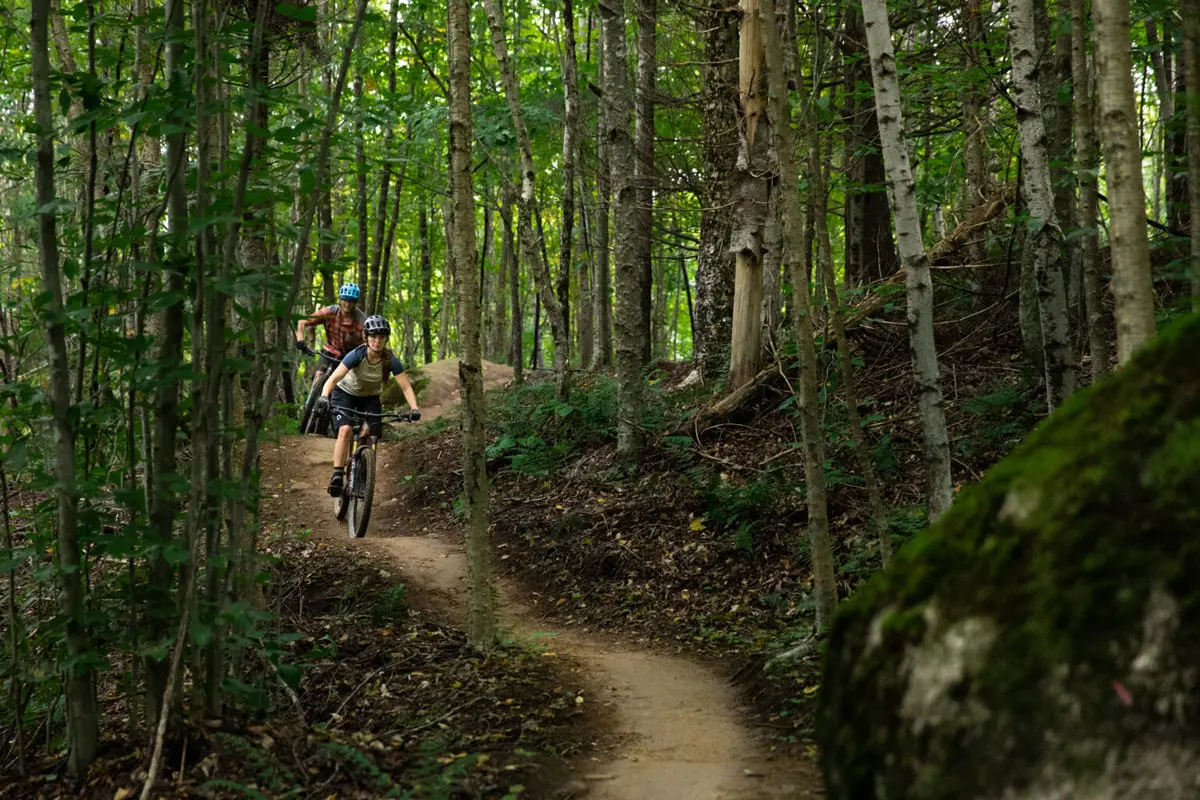 Rock Climbing Rumney
One of the best rock climbing spots in the Northeast, Rumney is home to a variety of climbing routes up its dramatic rock formations. From beginner-friendly routes at the 5.5 level to challenging 5.12 climbs, there are options for every ability. Visit with an experienced guide from one of the local companies like International Mountain Climbing School to ensure a safe and enjoyable experience.
Sea Kayaking Acadia National Park
Paddling along the rocky coastline of Acadia allows you to explore the park's beauty from the unique vantage point of the water. Rent a kayak for a few hours or a full day to enjoy the ocean scenery andpotential wildlife sightings around islands like Little Cranberry. Guided tours like those from National Park Sea Kayak Tours offer the insights of experienced guides to enhance your journey.
Skiing Stowe - Vermont
During winter in New England, skiing and snowboarding are a must. And Vermont's Stowe Mountain offers some of the best downhill action in the region. Browse group and private lessons to hone your skills. Hop on the gondola for stunning alpine views as you ascend to the trails. Dine in the historic Mansfield Lodge after an exhilarating day on the slopes. With 116 trails across 485 acres, you'll find downhill adventures for all levels.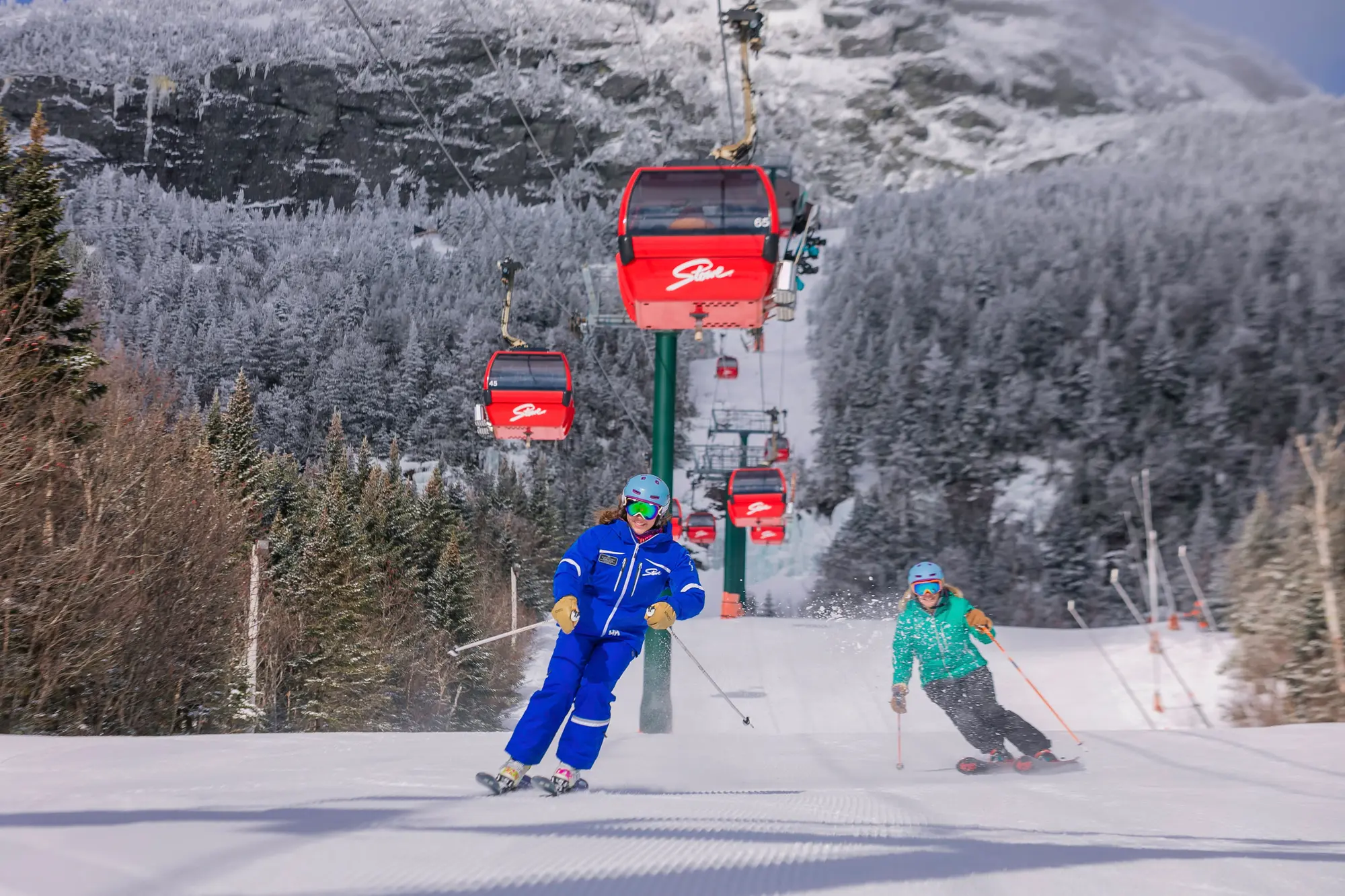 Culture & Entertainment
Beyond historic sites, New England shines when it comes to arts, culture, and entertainment. Discover some hotspots for enriching your mind or just having fun:
Worcester Art Museum
Founded in 1896, the Worcester Art Museum houses an impressive collection of paintings, sculptures, decorative arts, and artifacts spanning 5,000 years. Wander through the galleries taking in pieces like Monet's Water Lilies and John Singer Sargent's El Jaleo. Don't miss the Medieval Chapter House with its Romanesque architecture and sculpture fragments. The museum hosts events, family activities, and rotating exhibits to keep your visits fresh.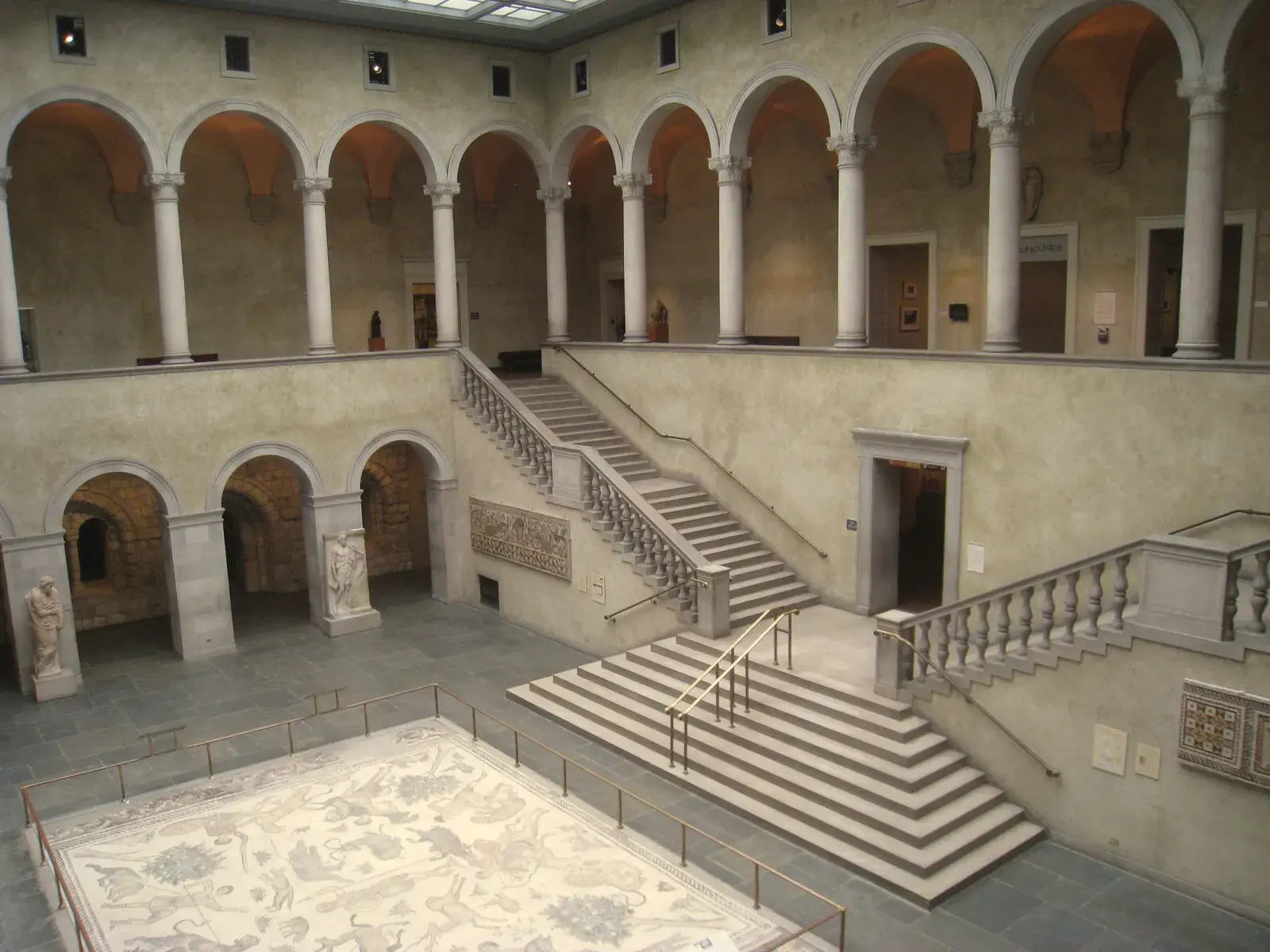 Longwood Symphony Orchestra
For over 40 years, the Longwood Symphony Orchestra has been delighting audiences with free classical music concerts at Boston's Symphony Hall. Made up of doctors, nurses, and healthcare workers who rehearse and perform unpaid, hearing this dedicated ensemble is a special experience. Their concert season runs from fall through spring, letting you enjoy the beautiful music of Bach, Beethoven, Tchaikovsky, and more.
Goodspeed Opera House
Situated on the Connecticut River, this beautifully restored 1876 Victorian theater produces acclaimed musicals, many of which go onto Broadway and tours. Enjoy intimate productions in the red velvet and gold gilded theater before having a drink in the Steamboat Dock Lounge. Picnic on the grounds and explore the riverside town of East Haddam, full of unique shops and restaurants, to round out your cultural experience.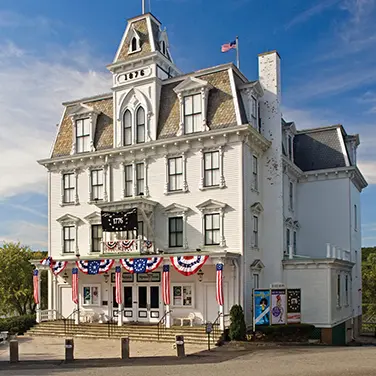 Newport Folk Festival
Since 1959, the Newport Folk Festival has gathered musicians and fans to enjoy incredible live musical performances against the scenic backdrop of Newport. Every July, Fort Adams State Park hosts big name artists, up-and-coming talent, and surprise collaborations across multiple stages over three days. Past lineups have included The Avett Brothers, Wilco, Feist, My Morning Jacket, Joan Baez, and more. It's an iconic New England music tradition.
Ogunquit Playhouse
First opened in 1933, the Ogunquit Playhouse is America's oldest summer theater, renowned for its Broadway quality musical productions. Taking place in an intimate 420-seat historic theater, shows range from classic musicals like Hairspray and The Sound of Music to children's productions to concert performances. Combine a show with strolling the galleries, shops, restaurants, and rocky coastline of picturesque Ogunquit.
From history buffs to foodies, nature lovers to culture vultures, New England truly offers memorable day trips for travelers of all kinds. Its diversity of experiences, beautiful landscapes, and charming small towns make it an ideal destination for quick getaways or for extended exploring. These itineraries are just the beginning. So come discover your own perfect New England day!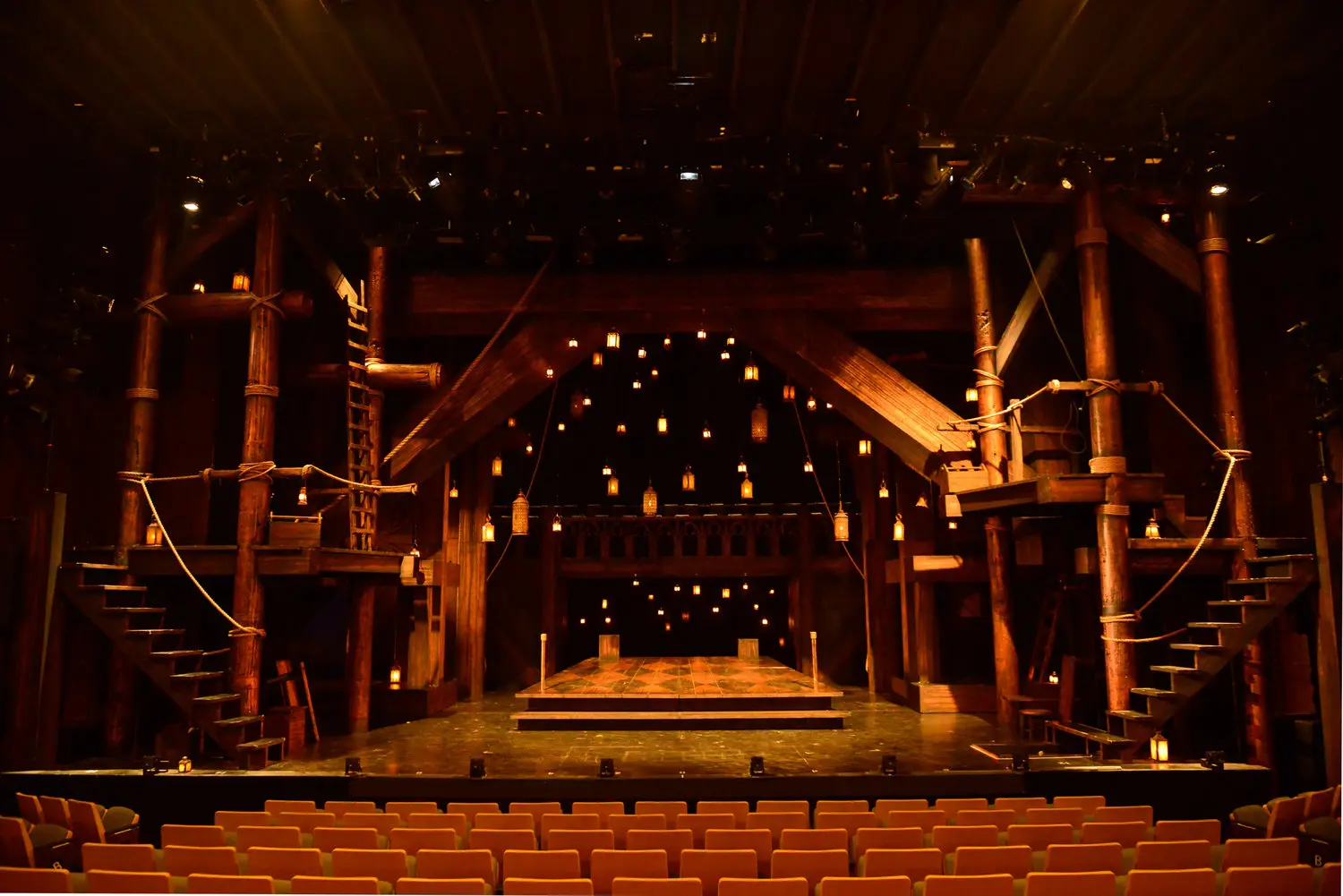 Conclusion
New England is a region that rewards exploration. Around every corner are sites that deepen your understanding of America's formative years, while scenic byways unveil one breathtaking view after another. The variety of terrains—coastal, mountainous, pastoral—offers limitless outdoor adventures to challenge both body and spirit. Quaint villages serve up hospitality, regional flavors, and local crafts that immerse you in Yankee traditions.
With its manageable size and diversity of experiences, New England is perfectly suited for day trips. The itineraries and destinations outlined here reveal just a sample of what's possible. Use them as inspiration or a starting point to create your own plans based on your interests. Focus on the seashore or head to the hills. Immerse yourself in heritage or artistry. Indulge in lobster rolls or farmstand cheese. Ski Green Mountains or kayak Penobscot Bay.
Wherever you roam, a few tips will help you make the most of your New England day trips:
Head out early to avoid crowds at popular sites. Many attractions are less busy on weekdays as well.
Pack light layers, proper footwear, sun protection, water, and snacks to be prepared for changing weather and long days on your feet.
Research opening hours and parking situations to avoid disappointment. Many small sites have limited capacity.
Make mealtime part of the experience by dining at restaurants putting local flavors on the menu.
Chat up locals for insider tips on overlooked gems nearby. New Englanders eagerly share their regional expertise.
Have a few backup plans and remain flexible in case an activity or site is closed due to unforeseen circumstances.
Take your time exploring. Don't try to cram too much in. It's quality over quantity to fully appreciate each destination.
The true joy of a day trip is discovering somewhere new, even if it's just an hour away. New England's combination of rich history and diverse natural beauty, welcoming small towns and cozy inns, delicious food and drink, arts and culture, make it a road trip dream. Let these itineraries spark your desire to explore this special region bite by bite, backroad by backroad, seacoast and mountainside. The memories and stories you'll gather along the way are the real treasures.