Fun Things to Do in Hobbs, NM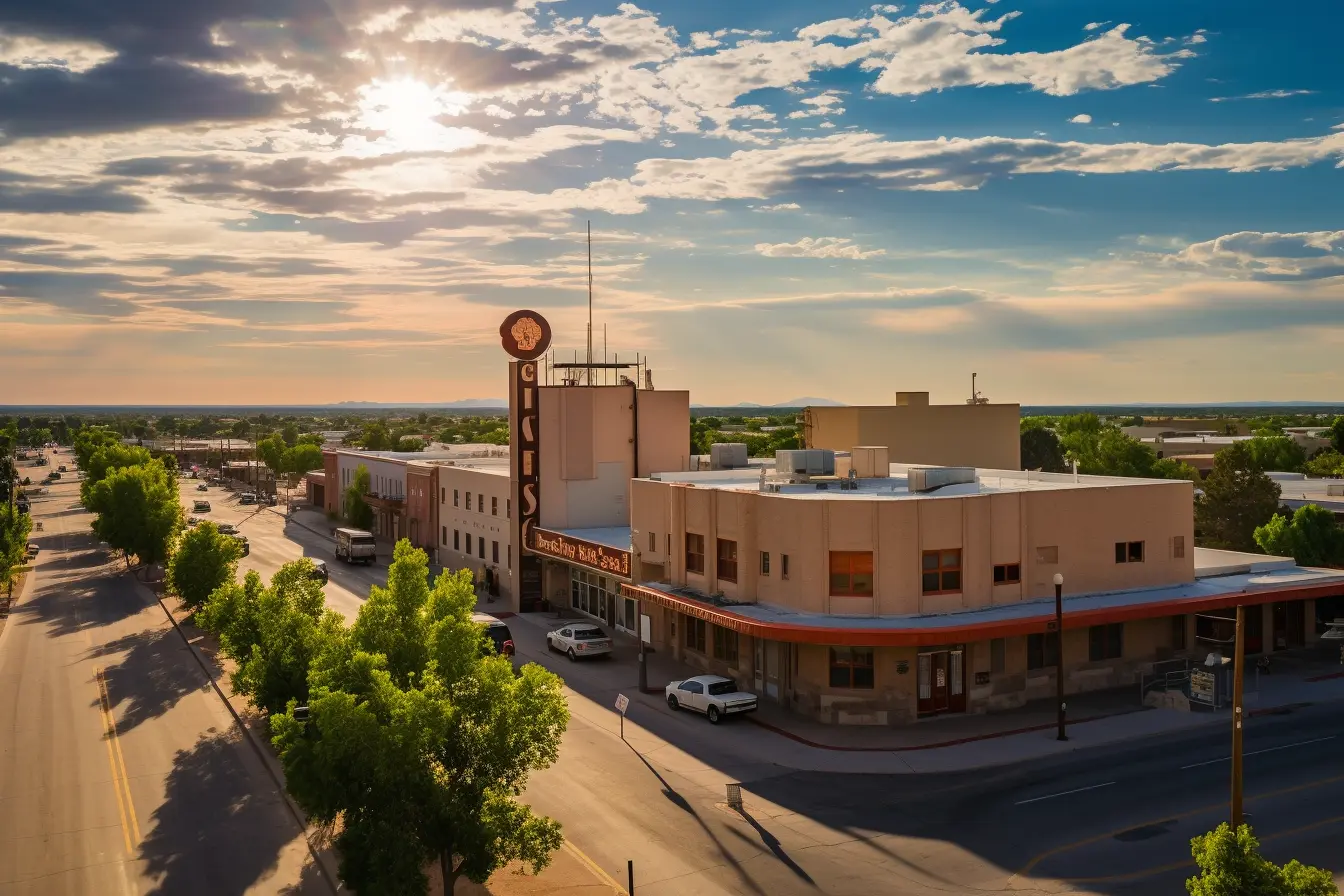 Nestled in the southeastern corner of New Mexico, Hobbs is a hidden gem that offers a blend of cultural richness, outdoor adventures, and recreational activities. Whether you're a history enthusiast, an art aficionado, an outdoor lover, or someone who enjoys the thrill of a gamble, Hobbs has something special for you. In this extensive guide, we will delve into the fun things to do in Hobbs, NM, showcasing the unique attractions and experiences that make this city a must-visit destination.
Hobbs, with its sunny skies and welcoming community, is not just a pass-through town; it's a place where adventures begin and memories are made. As you read through this guide, you will discover the various facets of Hobbs that cater to different interests and ages. From the historical halls of the Western Heritage Museum and Lea County Cowboy Hall of Fame, where the old West comes alive, to the green fairways of Rockwind Community Links, this city is a treasure trove of experiences.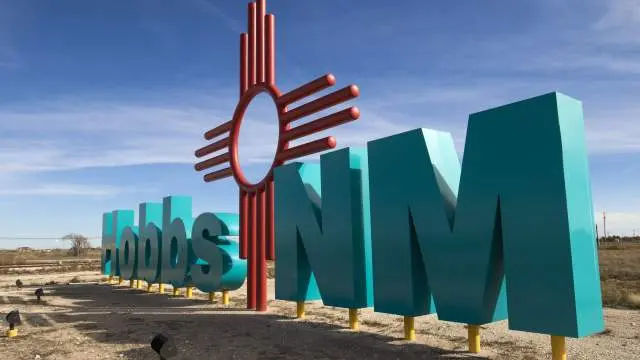 The cultural vibrancy of Hobbs is palpable in its art centers and museums. The Lea County Museum, for instance, is not just about the past; it's a celebration of the journey that Hobbs has embarked upon, from its early settler days to becoming a modern city. The museum's antique car collection is a testament to this evolution, showcasing an array of vintage beauties that tell stories of a bygone era.
If the thrill of a game is what excites you, Zia Park Casino stands as a testament to Hobbs' lively entertainment scene. With its dazzling array of slot machines and electronic table games, the casino promises a night filled with excitement and perhaps, if Lady Luck smiles, some rewarding wins. But it's not all about gambling; the casino is a hub of vibrant nightlife, offering dining options and live music to complete your evening.
Hobbs is also a city that knows how to make a splash. The numerous pools and lakes offer a refreshing escape from the everyday hustle. Whether you're snorkeling in the clear waters or simply soaking up the sun, there's no shortage of water fun in Hobbs.
As we embark on this journey through Hobbs, remember that each spot we visit, each activity we explore, is a chapter in the story of this vibrant city. From its historic roots to its modern-day charm, Hobbs invites you to be a part of its ongoing narrative. So, pack your bags, bring your sense of adventure, and let's dive into the fun things to do in Hobbs, NM. Every corner of this city promises an experience to cherish, and we're here to uncover them all.
Discover the Rich Heritage at the Western Heritage Museum and Lea County Cowboy Hall of Fame
Nestled in the heart of Hobbs, New Mexico, the Western Heritage Museum and Lea County Cowboy Hall of Fame stands as a beacon of the region's rich cultural tapestry. This esteemed institution is not merely a museum; it's a vibrant storytelling platform where the tales of the American West come to life.
As you step into the Western Heritage Museum, you are immediately transported into a different era. The museum's architecture itself, with its rustic charm, sets the tone for an immersive historical experience. The exhibits here are thoughtfully curated to reflect the diverse aspects of life in the Old West. From the rugged cowboys and resilient pioneers to the rich traditions of the Native Americans, each display tells a unique story.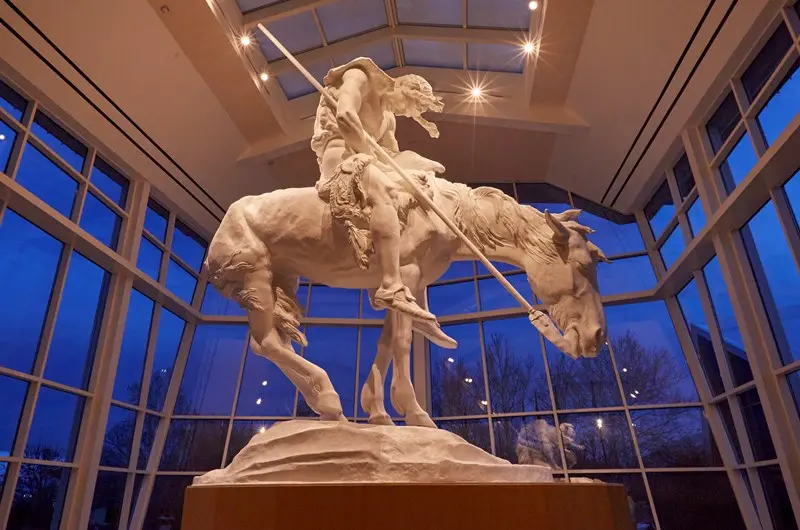 One of the museum's highlights is its extensive collection of cowboy memorabilia. Here, you will find an array of cowboy hats, boots, and spurs, each piece echoing the stories of those who once roamed the vast plains of the West. But it's not just about the apparel; the museum also houses a fascinating collection of artifacts that offer a glimpse into the daily life of a cowboy. These include saddles, lassos, and even a simulated rodeo ride that gives you a taste of the cowboy lifestyle.
Celebrating the Hall of Fame
The Lea County Cowboy Hall of Fame, housed within the museum, is a tribute to the individuals who have left an indelible mark on the region's cowboy and ranching heritage. This hall of fame annually honors Lea County residents who have excelled in rodeo or ranching, celebrating their contributions to the cultural fabric of Southeast New Mexico and West Texas. Walking through this section, you encounter stories of bravery, skill, and a deep connection with the land and livestock.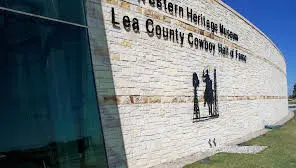 Interactive and Educational Experiences
The museum isn't just a place to observe; it's a space for interaction and learning. Throughout the year, it hosts various educational programs and events that bring the history of the West to life. These programs are designed for visitors of all ages, making the museum a perfect destination for families. Children, in particular, find the hands-on exhibits and storytelling sessions captivating, as they learn about the history and heritage of the region in a fun and engaging manner.
Artifacts of the Llano Estacado
Another fascinating aspect of the Western Heritage Museum is its collection of artifacts from the historic Llano Estacado region. This area, known for its large tablelands or mesas, is rich in history and culture. The artifacts here offer a window into the past, showcasing tools, clothing, and everyday items used by the people who lived in this region. These items not only tell the story of survival and adaptation but also of the rich cultural exchanges that occurred in the American West.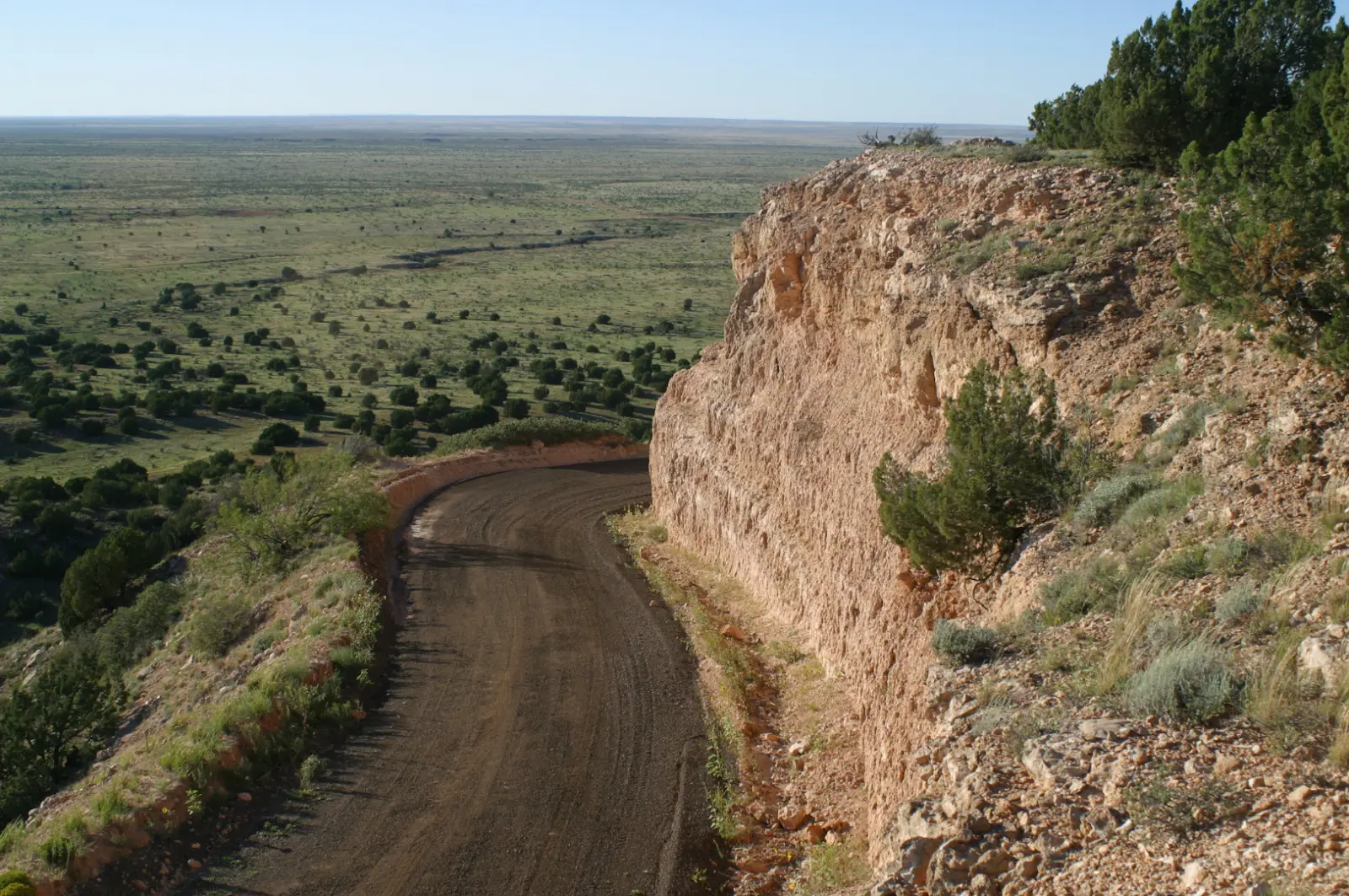 Enjoy a Round of Golf at Rockwind Community Links
In the heart of Hobbs, New Mexico, lies a golfing oasis that beckons both seasoned golfers and novices alike - the Rockwind Community Links. This verdant expanse offers not just a game of golf but an experience that intertwines the sport with nature and community. Let's take a closer look at what makes Rockwind Community Links a must-visit destination for anyone seeking fun things to do in Hobbs, NM.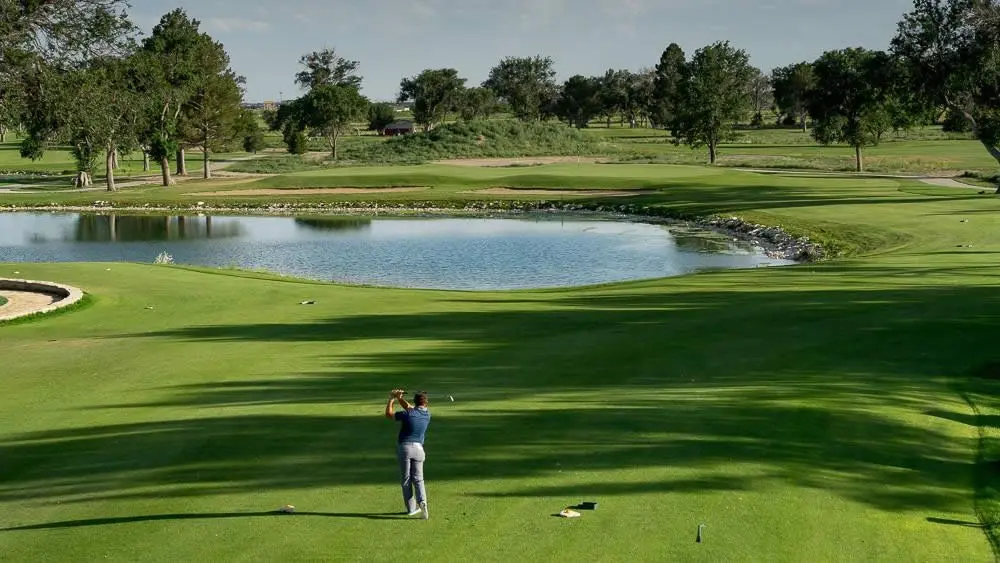 A Golfer's Paradise
Rockwind Community Links is renowned for its beautifully manicured greens and fairways that challenge and delight players of all skill levels. The course, designed with meticulous attention to detail, harmonizes with the natural landscape, offering stunning views and a serene environment. The layout is thoughtfully designed to present a balanced mix of challenging holes and more forgiving ones, ensuring an enjoyable experience for golfers of every ability.
Community at its Core
What sets Rockwind Community Links apart from other golf courses is its strong emphasis on community. This is not just a place to play golf; it's a hub for social interaction and engagement. The course is designed to be inclusive, welcoming players of all ages and backgrounds. Whether you're a local resident or a visitor, you're greeted with the same warmth and hospitality that embodies the spirit of Hobbs.
Learning and Improving Your Game
For those new to golf or looking to improve their game, Rockwind Community Links provides excellent learning opportunities. The facility boasts a team of professional instructors who offer lessons and clinics. These programs are tailored to different skill levels and ages, making golf accessible and enjoyable for everyone. The practice facilities, including a driving range and putting greens, allow golfers to hone their skills in a picturesque setting.
A Sustainable Approach to Golf
Sustainability is at the heart of Rockwind Community Links. The course's design and maintenance practices emphasize environmental stewardship. From the use of eco-friendly materials to water conservation strategies, every aspect of the course is managed with an eye towards sustainability. This commitment to the environment not only enhances the natural beauty of the course but also ensures its longevity for future generations to enjoy.
Amenities and Facilities
Rockwind Community Links offers more than just golf. The clubhouse is a focal point of the facility, providing a relaxing and welcoming space for golfers to unwind. Here, you can enjoy a meal at the on-site restaurant, which serves a variety of delicious dishes that cater to all tastes. The pro shop is stocked with the latest golf equipment and apparel, ensuring you have everything you need for a perfect day on the course.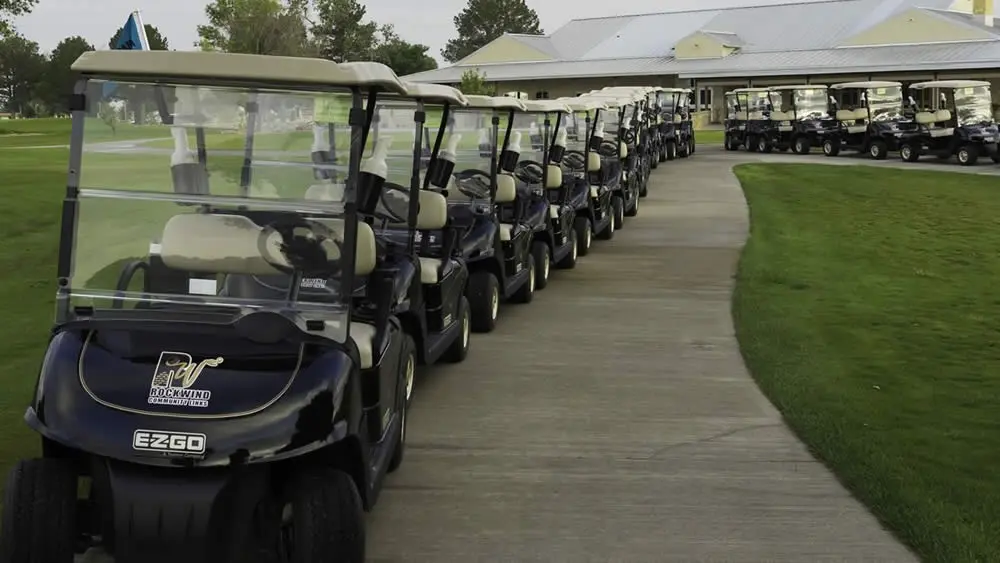 Events and Tournaments
The course is also a popular venue for golf tournaments and events. These range from friendly competitions to charity fundraisers, showcasing the course's flexibility and capacity to host events of various scales. Participating in or watching these events adds another layer of excitement to the Rockwind Community Links experience.
Uncover Art and History at the Lea County Museum
Lea County Museum, located in the heart of Hobbs, New Mexico, is a cornerstone of the city's cultural landscape. This museum is not just a repository of artifacts; it's a dynamic space that brings to life the rich tapestry of Hobbs' history and art. In this article, we will delve into the wonders of the Lea County Museum and discover why it is a pivotal part of the fun things to do in Hobbs, NM.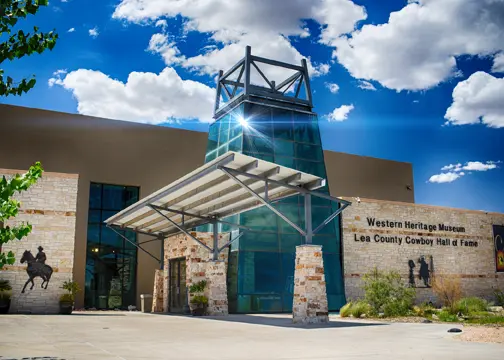 A Portal to the Past
As you enter the Lea County Museum, you are instantly enveloped in the stories and history of Southeast New Mexico. The museum's extensive collections cover a wide range of subjects, from the early settlers and the oil and gas industry to Native American heritage and local art. Each exhibit is carefully curated to provide an insightful look into the past, making history accessible and engaging for all ages.
The Antique Car Collection
One of the museum's most captivating attractions is its antique car collection. This impressive display features a variety of vintage vehicles, each with its own story. From the elegance of a 1912 Ford Model T to the sleek lines of a 1963 Studebaker Avanti, these cars are not just exhibits; they are time capsules that transport you to different eras of American automotive history. The collection is a testament to the evolution of transportation and the ingenuity of automobile engineering.
Exploring Local Art and Culture
The Lea County Museum also places a strong emphasis on local art and culture. The museum showcases works by regional artists, providing a platform for local talent and a window into the community's creative spirit. These art exhibits are ever-changing, ensuring that each visit offers something new and exciting. The museum also hosts a variety of cultural events and workshops, fostering a sense of community and engagement with the arts.
Educational Programs for All Ages
Education is at the forefront of the Lea County Museum's mission. The museum offers an array of educational programs and activities designed to inspire and inform visitors of all ages. From interactive tours for school groups to historical lectures and art workshops, the museum is committed to making learning both fun and meaningful.
Immerse in Culture at Lea County Center for the Arts
At the heart of Hobbs, New Mexico's vibrant cultural scene is the Lea County Center for the Arts, a hub of creativity and community engagement. This center not only showcases artistic talent but also fosters it, making it a key destination for those seeking fun things to do in Hobbs, NM. Let's explore what makes the Lea County Center for the Arts a must-visit spot in Hobbs.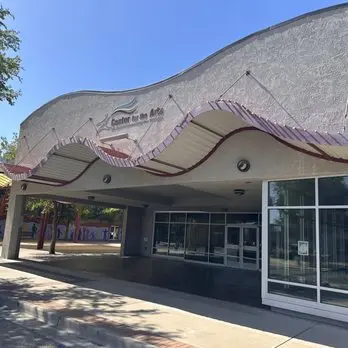 A Nexus of Artistic Talent
The Lea County Center for the Arts serves as a gathering place for artists and art enthusiasts alike. It houses a variety of art exhibits featuring works from local, regional, and sometimes international artists. These exhibitions are regularly updated, providing a fresh and diverse perspective on the world of art with each visit. From contemporary paintings and sculptures to traditional crafts and photography, the center celebrates art in all its forms.
Engaging Workshops and Classes
Beyond being an exhibition space, the center is a place for learning and creation. It offers a range of workshops and classes for all ages and skill levels. Whether it's painting, pottery, or photography, the center provides an encouraging environment for everyone to explore their creativity. These educational programs are led by experienced artists and educators, ensuring a high-quality learning experience.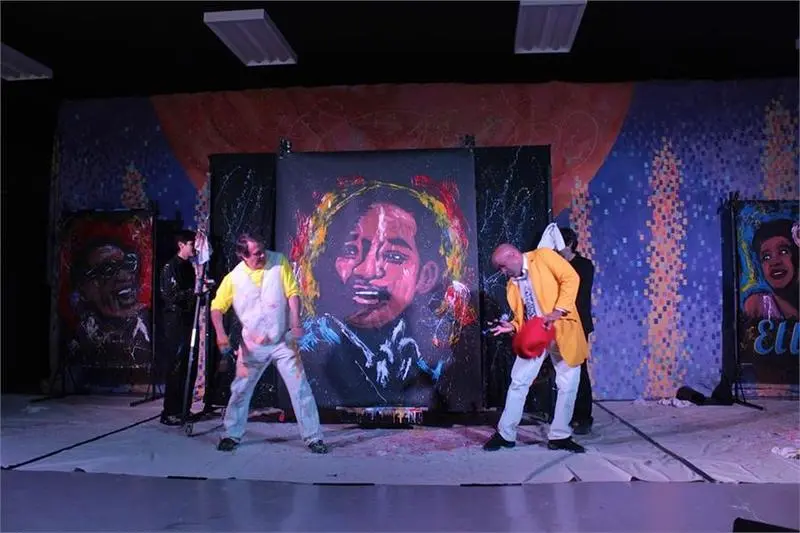 Supporting Local Artists
One of the center's key missions is to support and promote local artists. It provides a platform for emerging and established artists to showcase their work, helping them gain visibility and recognition. The center's gift shop also features artworks and crafts by local artisans, offering visitors a chance to take home a piece of Hobbs' artistic talent.
Experience the Thrills at Zia Park Casino
Zia Park Casino, located in the vibrant city of Hobbs, New Mexico, offers a world of entertainment and excitement. It stands out as a premier destination for those seeking the thrill of gaming and the pleasure of varied entertainment options. In this exploration of "Fun Things to Do in Hobbs, NM," we take a closer look at what makes Zia Park Casino a must-visit attraction.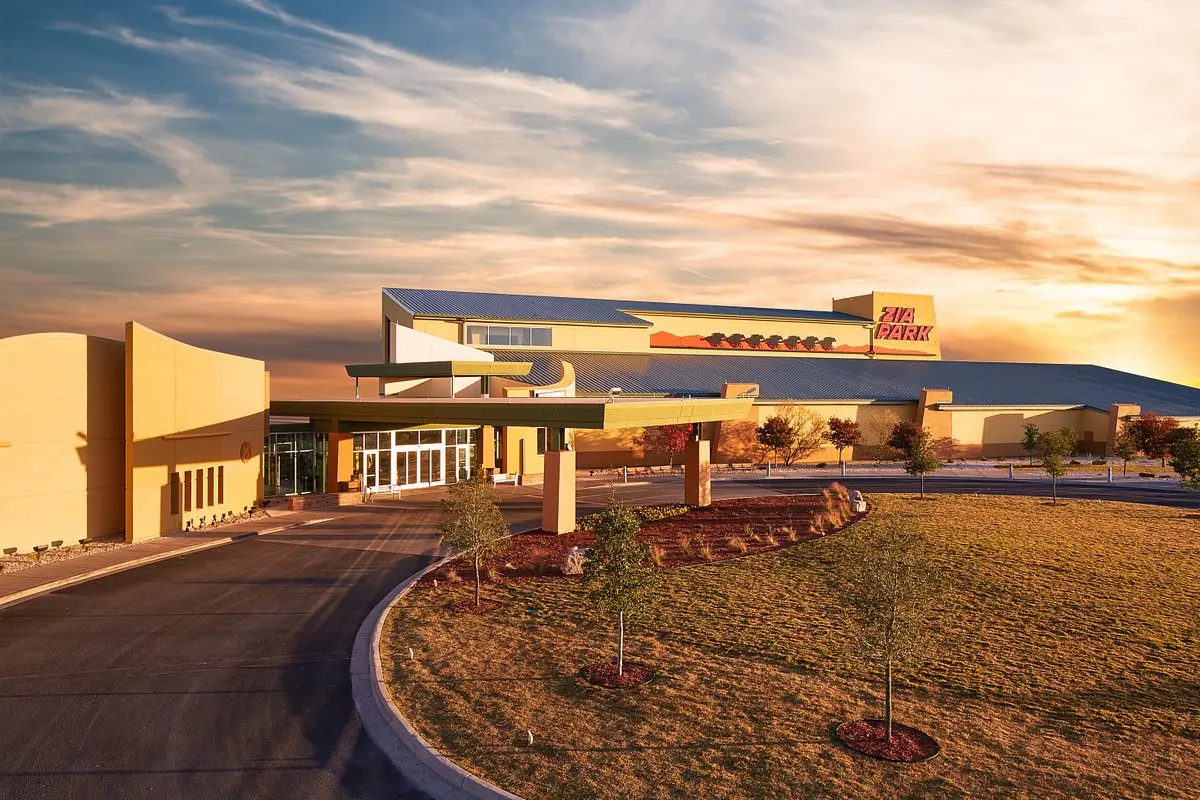 A Gaming Haven
At the heart of Zia Park Casino is its impressive gaming floor, boasting a wide array of slot machines, electronic table games, and live-action poker. Whether you're a seasoned gambler or a casual player, the casino offers a diverse range of games to suit all levels of experience and interest. The vibrant atmosphere, with the sound of slots and the anticipation of the next big win, adds to the overall exhilarating experience.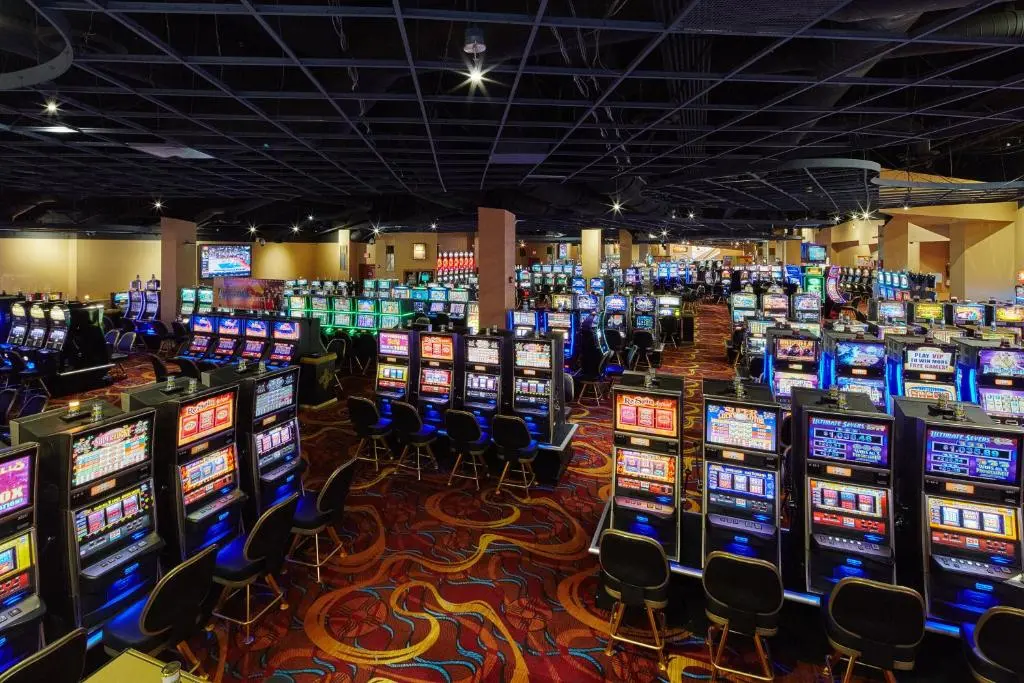 Dining and Entertainment
Zia Park Casino is not just about gaming; it's a hub of dining and entertainment. The facility houses multiple dining options, ranging from casual eateries to upscale restaurants. Each dining venue offers a unique culinary experience, ensuring that there's something to satisfy every palate. Additionally, the casino frequently hosts live music and entertainment events, adding another layer of excitement to the visitor experience.
Explore the Great Outdoors at Harry McAdams State Park
Harry McAdams State Park, a natural oasis nestled in Hobbs, New Mexico, offers a delightful escape into nature. This park is a prime example of Hobbs' commitment to outdoor recreation and environmental beauty, making it a standout in the list of fun things to do in Hobbs, NM. The park features a variety of landscapes, from lush green spaces to serene ponds, creating a picturesque setting for a range of activities.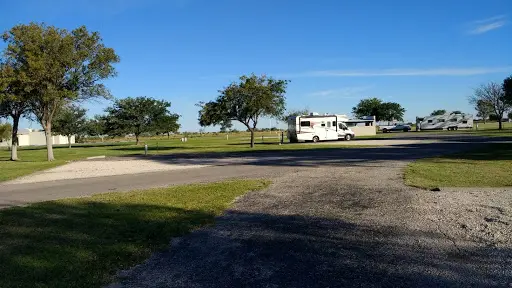 Camping and Picnicking
One of the most popular activities at Harry McAdams State Park is camping. The park offers well-maintained camping sites, suitable for both tents and RVs, equipped with essential amenities. These sites provide a unique opportunity to spend a night under the stars, surrounded by the tranquil beauty of nature. Additionally, the park has designated picnic areas, ideal for a family outing or a relaxed day with friends.
Hiking and Biking Trails
For those seeking more active pursuits, the park boasts several hiking and biking trails. These trails cater to different skill levels, offering everything from easy walks to more challenging hikes. Biking enthusiasts will find the trails particularly enjoyable, as they wind through scenic landscapes, providing both a workout and a visual treat.
Wildlife Watching
Harry McAdams State Park is home to diverse wildlife, making it a fantastic spot for wildlife watching. The park's ponds and green spaces attract various bird species, offering birdwatchers a chance to spot some unique and beautiful birds. Additionally, the park's natural setting allows visitors to see other wildlife in their natural habitat.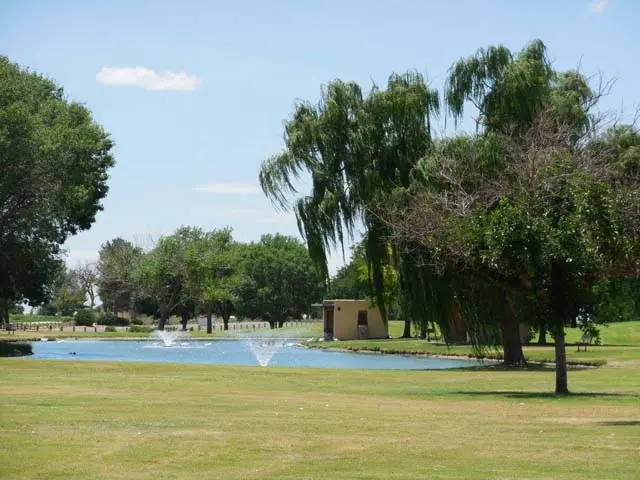 A Place for Relaxation and Reflection
Beyond the activities, Harry McAdams State Park is a place for relaxation and reflection. The serene environment offers a peaceful retreat from the hustle and bustle of daily life. Visitors can find a quiet spot by the pond, sit back, and immerse themselves in the calm and beauty of the surroundings.
Relax at Del Norte Park and Aquatic Center
Del Norte Park is an expansive, beautifully landscaped space that provides a peaceful retreat from the urban bustle. With its lush greenery, walking paths, and playgrounds, the park is a perfect spot for families, fitness enthusiasts, and nature lovers. It's a place where children can play freely, adults can enjoy a jog or a leisurely walk, and everyone can bask in the beauty of a well-maintained public space.
The crown jewel of Del Norte Park is its Aquatic Center. This state-of-the-art facility offers a range of water-based activities suitable for all ages. From thrilling water slides to a leisurely lazy river, the Aquatic Center provides a fun and refreshing way to beat the New Mexico heat. The facility also features a large pool for swimming laps, making it ideal for both recreational and fitness swimming.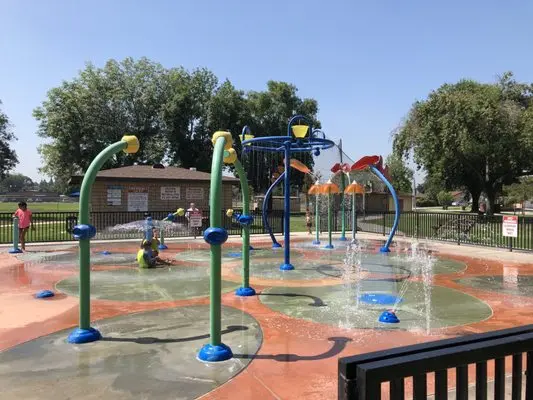 One of the key attractions of Del Norte Park and Aquatic Center is its family-friendly amenities. The park boasts picnic areas, barbecue pits, and spacious pavilions, perfect for family gatherings or casual get-togethers. The playgrounds are modern and safe, providing a fun environment for children to play and explore.
For those looking to maintain an active lifestyle, Del Norte Park offers excellent health and fitness opportunities. The park's walking and biking trails are ideal for a morning jog or a cycling session. Additionally, the Aquatic Center's lap pool provides a perfect setting for swimming exercises, catering to both casual swimmers and serious athletes.
Discover Local Flavors at Hobbs Farmers Market
The Hobbs Farmers Market stands as a celebration of local agriculture and artisanal products, showcasing the rich bounty of the region. This vibrant market is a focal point for locals and visitors alike, searching for unique and authentic experiences in Hobbs, NM. It perfectly encapsulates the essence of "Fun Things to Do in Hobbs, NM," with its array of fresh produce, handmade goods, and community spirit. Let's explore the diverse offerings of the Hobbs Farmers Market.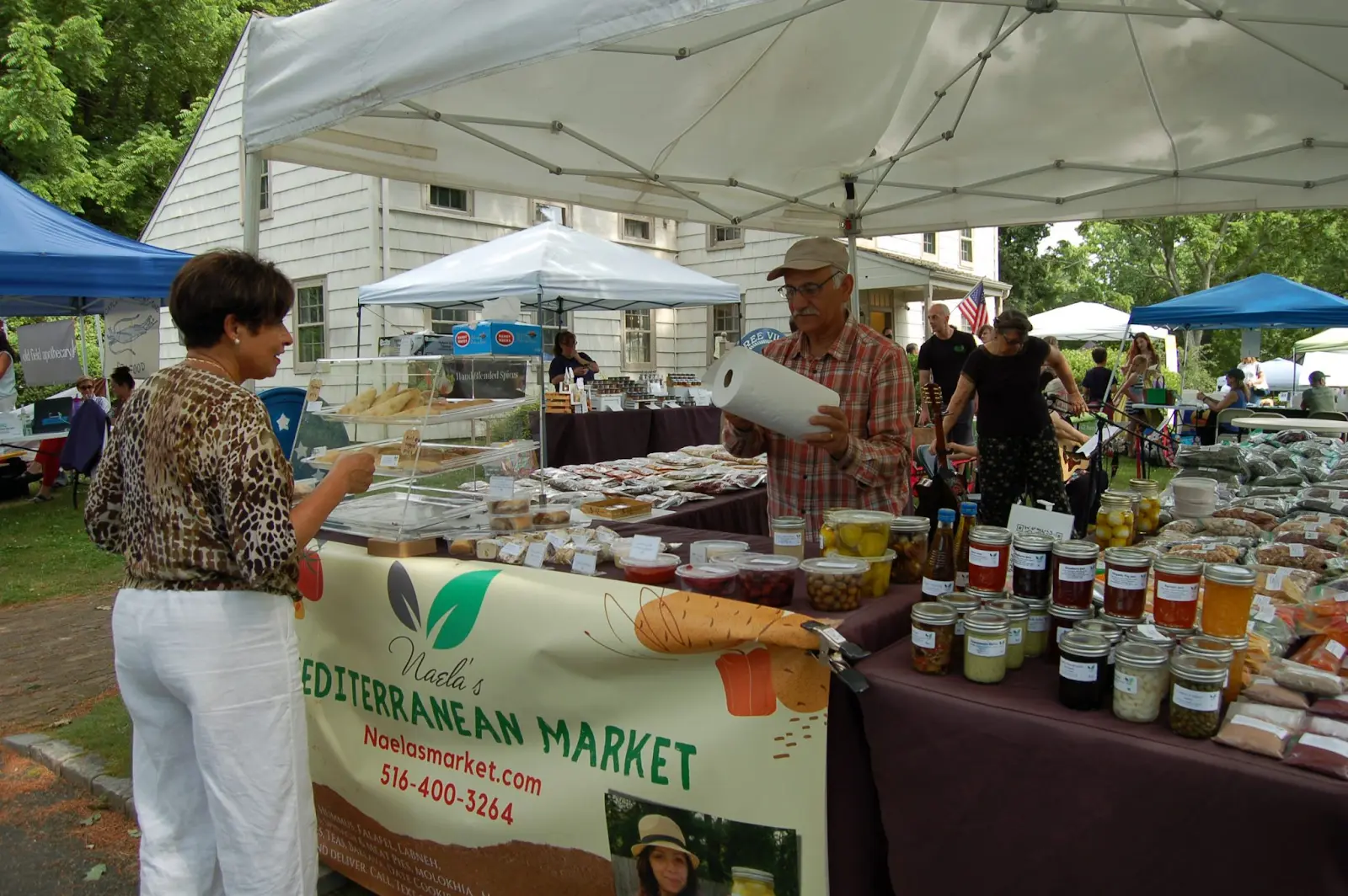 A Cornucopia of Fresh Produce
At the heart of the Hobbs Farmers Market is the fresh, locally grown produce. Farmers from the surrounding areas bring their freshest fruits, vegetables, and herbs, offering a taste of the season's best. This abundance of fresh produce not only supports local agriculture but also provides an opportunity for shoppers to enjoy healthful, farm-to-table eating.
Artisanal Goods and Crafts
Beyond produce, the market is a treasure trove of artisanal goods and handcrafted items. Local artisans and crafters showcase their talents through a variety of products such as handmade soaps, unique jewelry, and bespoke crafts. These items provide a glimpse into the creativity and skill of the local community, making each visit to the market a new discovery.
Food Stalls and Culinary Delights
The Hobbs Farmers Market is also a culinary destination. Various food stalls and vendors offer a range of delicious options, from traditional New Mexican dishes to international cuisine. The market becomes a place where food lovers can indulge in an array of flavors, making it a perfect spot for a casual meal or a snack.
Enjoy a Round of Golf at Ocotillo Park Golf Course
Ocotillo Park Golf Course is renowned for its beautiful and challenging 18-hole layout. The course caters to golfers of all skill levels, from beginners to seasoned pros. Each hole presents its unique challenges, with strategic bunkering, varied terrain, and occasional water hazards, making for an engaging and enjoyable round of golf.
One of the most striking aspects of Ocotillo Park Golf Course is its scenic beauty. Nestled amidst the natural landscapes of New Mexico, the course offers stunning views and a tranquil environment. The lush fairways and well-kept greens are complemented by the surrounding flora and fauna, creating a serene golfing experience.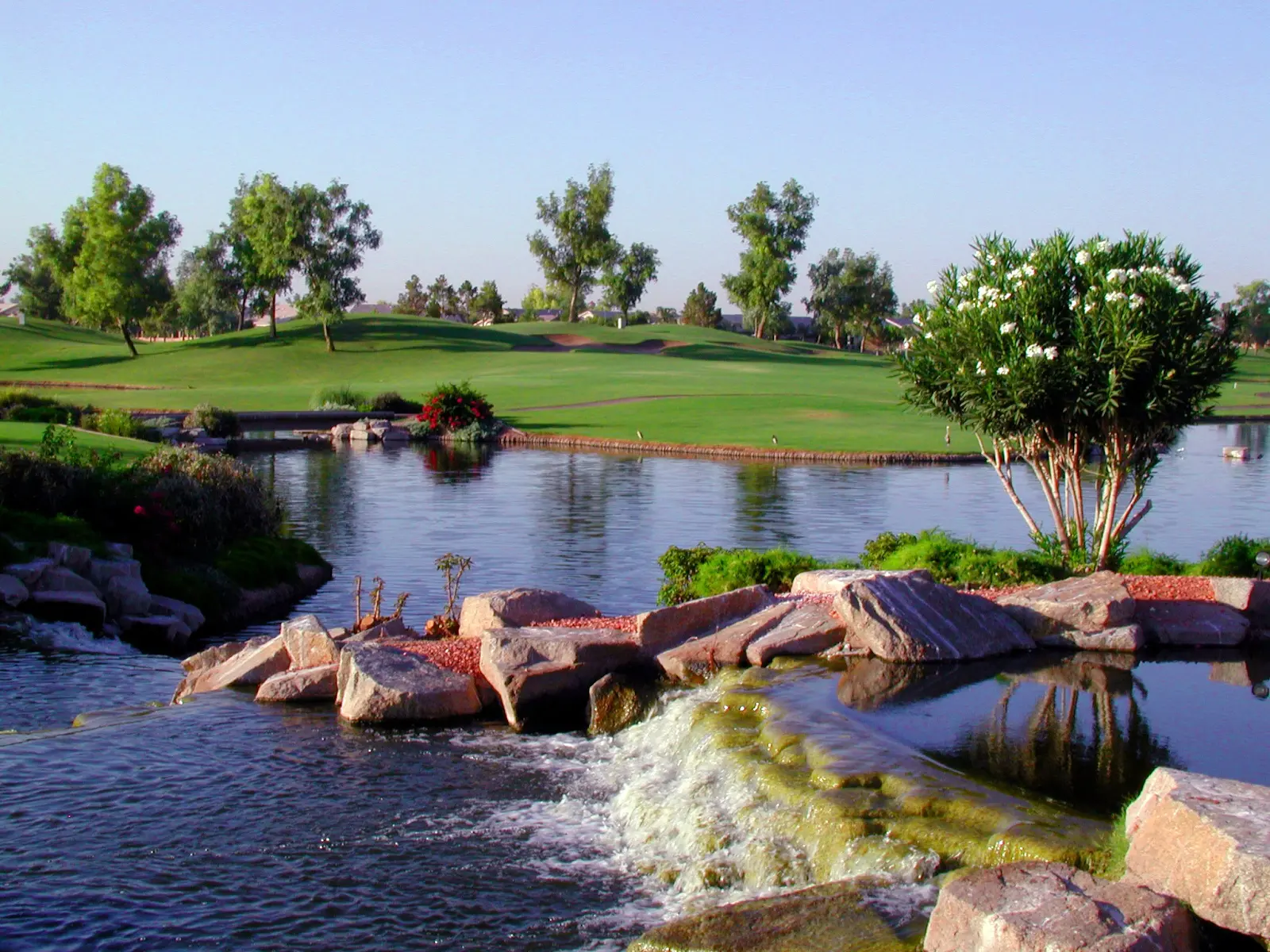 Ocotillo Park Golf Course is equipped with excellent facilities and services to enhance the golfing experience. The pro shop is stocked with all the essentials for a perfect game, from golf clubs to apparel. The course also offers golf cart rentals, making it easy to navigate the expansive layout. Additionally, professional instructors are available for those looking to improve their game.
Beyond the game, the golf course serves as a social hub for golfers. The clubhouse is a perfect place to relax after a round, offering refreshments and a comfortable setting to socialize with fellow golfers. The course often hosts golf tournaments and events, adding to the vibrant golfing community in Hobbs.
Ocotillo Park Golf Course prides itself on being accessible and welcoming to all. Reasonable green fees and membership options ensure that golfing here is affordable and inclusive. Whether you're a local resident or a visitor to Hobbs, the course extends a warm welcome to everyone looking to enjoy a round of golf.
Unwind with a Movie at the Eagle 9 Theater
The Eagle 9 Theater in Hobbs, New Mexico, is a favorite destination for movie enthusiasts and families looking for a relaxing entertainment experience. As part of our journey through fFun things to do in Hobbs, NM," this modern cinema complex offers the latest in film entertainment in a comfortable and inviting setting. Let's delve into what makes Eagle 9 Theater a must-visit for anyone seeking a leisurely escape.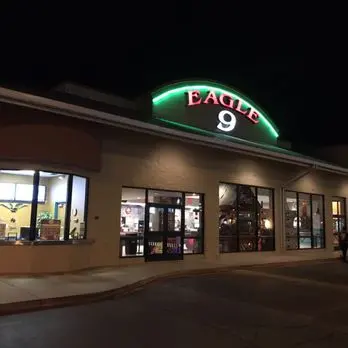 State-of-the-Art Cinema Experience
Eagle 9 Theater stands out for its state-of-the-art facilities. Each theater is equipped with the latest projection and sound technology, ensuring an immersive and high-quality movie-watching experience. The comfortable seating, with ample legroom and adjustable positions, enhances the overall comfort, making every film screening a pleasure.
Diverse Film Selection
One of the key highlights of Eagle 9 Theater is its diverse selection of films. From blockbuster hits and family-friendly animations to independent films and documentaries, the theater caters to a wide range of tastes and preferences. This variety ensures that there's always something interesting playing for every member of the family or friend group.
Concessions and Snacks
No movie experience is complete without concessions, and Eagle 9 Theater delivers on this front. The concession stand offers a wide array of snacks, from classic popcorn and candy to more substantial fare. The variety of options means you can enjoy your favorite movie snack or try something new each visit.
Special Events and Screenings
Eagle 9 Theater isn't just about regular movie showings; it also hosts special events and screenings. These can include movie marathons, premiere screenings, and thematic film nights. Such events add an extra layer of excitement to the movie-going experience and provide unique opportunities to engage with the film community in Hobbs.
Experience the Thrill of Racing at Hobbs Motorsports Park
Hobbs Motorsports Park in Hobbs, New Mexico, is a haven for racing enthusiasts and thrill-seekers. As we continue exploring fun things to do in Hobbs, NM," this motorsports park stands out as a premier destination for high-octane entertainment and adrenaline-pumping action. Let's delve into what makes Hobbs Motorsports Park an exhilarating experience for visitors.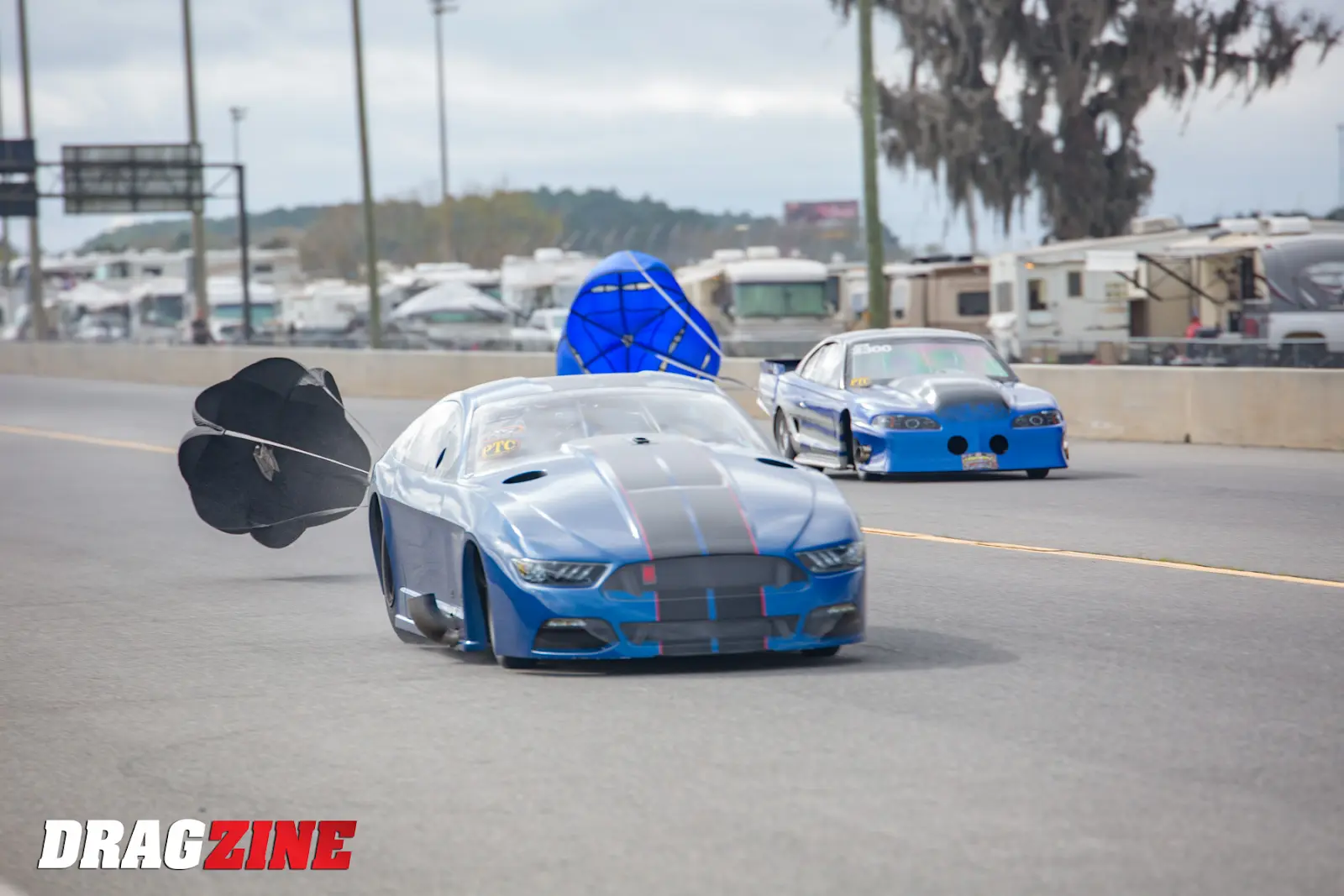 The Excitement of Motorsport
At Hobbs Motorsports Park, the roar of engines and the thrill of speed are the main attractions. This facility hosts a variety of racing events, including drag racing, stock car racing, and more. The diversity of events ensures that every visit is filled with excitement and the spirit of competition.
A Venue for Spectators and Participants
The park is designed not just for racers but also for spectators. With comfortable seating areas and excellent viewpoints, visitors can get up close to the action, feeling the rush and intensity of the races. For those with a passion for racing, the park offers opportunities to participate in certain events, providing a real taste of the racing world.
Family-Friendly Atmosphere
Despite its focus on high-speed racing, Hobbs Motorsports Park maintains a family-friendly atmosphere. Special events and races are often designed with families in mind, offering a fun and safe environment for all ages. It's a place where racing fans can share their passion with their loved ones.
State-of-the-Art Facilities
The park boasts state-of-the-art facilities, ensuring both safety and enjoyment. The track is well-maintained and meets high standards for racing events. Additionally, the park's amenities, including concession stands and restrooms, contribute to a comfortable experience for guests.
Explore the Outdoors at Green Meadow Lake and Park
Green Meadow Lake and Park is a haven of natural beauty, featuring a stunning lake surrounded by lush greenery and parkland. The park provides a peaceful environment for relaxation, whether you're looking to have a picnic, read a book under a tree, or simply enjoy the tranquil scenery.
For those who love water activities, Green Meadow Lake is a delight. The lake is stocked with various fish, making it a popular spot for fishing enthusiasts. Boating and paddleboarding are also available, offering a fun way to explore the lake and enjoy the water.
The park is crisscrossed with trails suitable for hiking and biking. These trails wind through scenic landscapes, providing opportunities for exercise, exploration, and wildlife watching. Whether you're a seasoned hiker or just looking for a leisurely stroll, the trails at Green Meadow Lake and Park cater to all levels.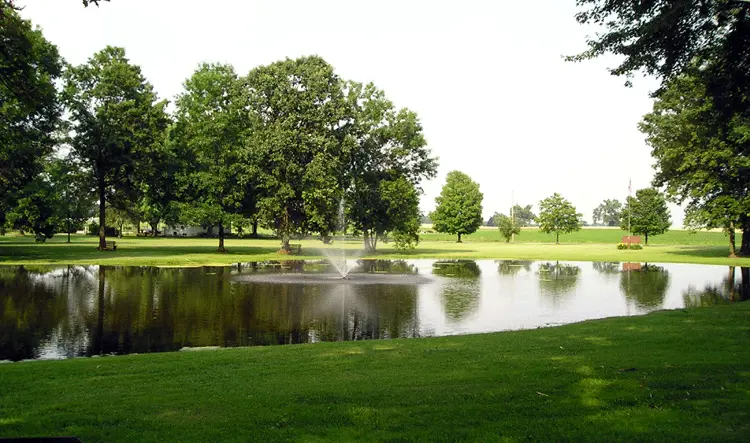 Families will find plenty to enjoy at Green Meadow Lake and Park. The park features playgrounds and open spaces perfect for children to play and have fun. It's a great spot for a family day out, where kids can engage in outdoor activities while adults relax in the serene park setting.
Conclusion: The Diverse Allure of Hobbs, New Mexico
Hobbs, New Mexico, emerges as a destination rich in diversity and brimming with activities that cater to a wide range of interests and preferences. Through our comprehensive exploration of "Fun Things to Do in Hobbs, NM," we have unveiled a city that is not just a point on the map but a tapestry of experiences, each thread representing a unique aspect of its character.
Each of these destinations and activities we have explored paints a picture of Hobbs as a city that is dynamic, culturally rich, and welcoming. The variety of experiences available makes it an ideal destination for a family vacation, a solo adventure, or a group outing. Whether it's for relaxation, adventure, cultural enrichment, or just a break from the mundane, Hobbs provides a setting where every visitor can find something to engage with and enjoy.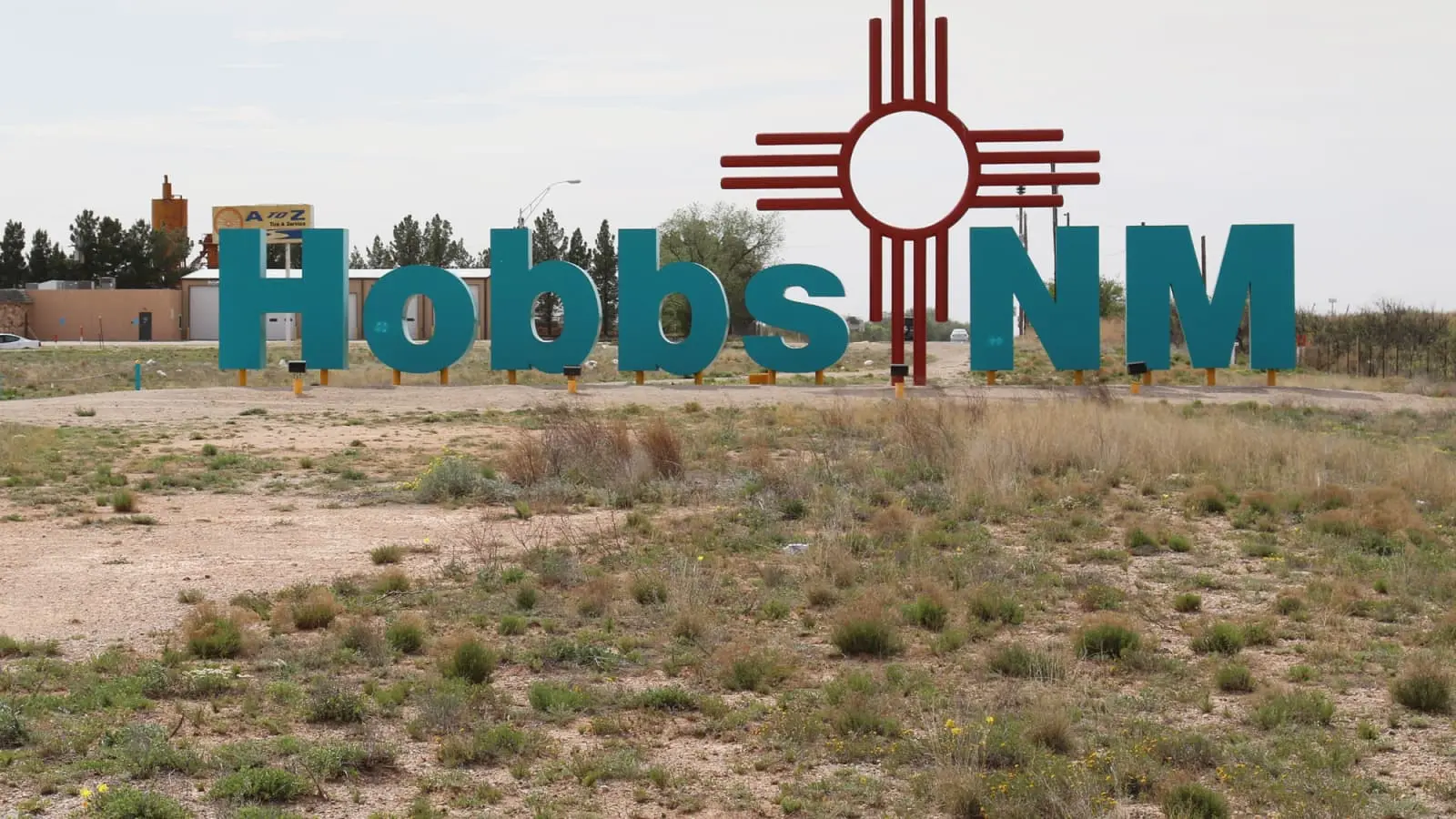 In conclusion, Hobbs, New Mexico, stands out as a city that offers something for everyone. Its blend of natural beauty, cultural richness, historical depth, and recreational variety makes it a destination worth exploring. The city's ability to weave together different experiences into a cohesive and enjoyable journey is what makes it a special place. Whether you're a first-time visitor or a returning enthusiast, Hobbs invites you to explore, enjoy, and make memories that last a lifetime.