Fun Things to Do in Tijuana, Mexico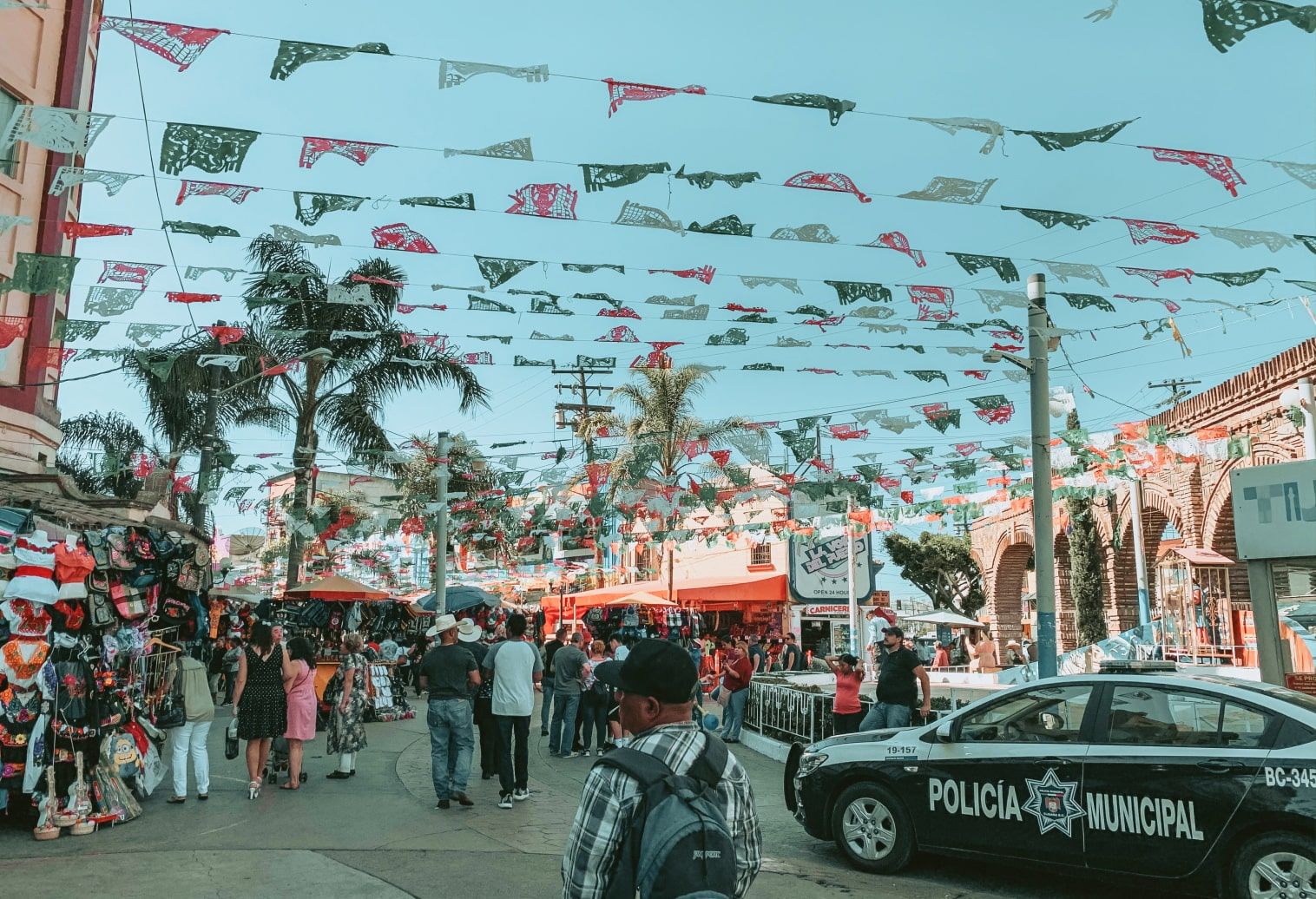 Tijuana is one of the largest and most visited cities ‌on the Pacific Coast of Mexico and it is well known for its vibrant nightlife, antique culture, and tequila. This place is considered to be a significant hub for artists, but it also could be a great destination for everyone. Artists are drawn by this place: they come here to showcase their masterpieces  and to learn more about art.  Here are things you should do in Tijuana to make your stay unforgettable.
Top-rated Attractions and Things to Do in Tijuana
Visit Tijuana Cultural Center
Tijuana's cultural center symbolizes the importance of culture to the city's life. It is in the Zona Rio district of Tijuana, and opens from Tuesdays to Saturdays at 10:00 pm. The cultural center is one of the best places to visit in Tijuana.It is prominent for its architectural design, art forms display and themes that depict the early cultural values of the people of Mexico. These unique designs attract over a million tourists every year.
Tijuana cultural center has an abundance of  cultural exhibits, video rooms, a cafe, a bookshop, an arena designated for children, and a scenic theater for concerts and plays. In addition, festivals such as dance and traditional folk displays take place in its theaters.
Botanical garden - is one more amongst other eye-catching features of this center. The garden is rich with different rare tropical plants as well as large outdoor sculptures hidden between trees. In this regard, Tijuana's unique botanical garden combines the beauty of nature with its history.
The cultural center of Tijuana has so many attractions that you could spend an entire day exploring them all.
Take Your Kids on a Fascinating Educational Tour in El Trompo Museo
El Trompo is a beautiful science museum, one of the most popular tourist attractions in Tijuana for children. It is an interactive museum with fun and engaging activities for children of all ages. It opens at 9:00 am on Mondays to Fridays and at 10:00 am on weekends.
El Trompo teaches children about science, technology, and diversity on the earth with the aid of robotics, virtual reality, and music. After the exhibit, children are given art or science projects to help create a lasting memory of what they have learned. The exhibit staff in El Trompo is friendly and develops bonds quickly with kids, which aids their learning process in the Museum.
After a long day at the Museum, children can wrap up the day by having healthy and nutritious meals at any of the surrounding restaurants.
El Trompo Museo is an excellent place for families with children to learn and have fun.
Have a Taste of Tacos at El Popo Market
There are many places to visit in Tijuana, Mexico, and, surprisingly, markets - are the most visited sites. . Examples of commonly toured markets include Mercado Hidalgo and El Popo. However, the El Popo market stands out among others because of its beautiful and unique view. Even though this market can't boast its size, it can definitely compete with others by offering amusing souvenirs, handicraft items and local products.
Walking around this market and purchasing these products is quite an adventure to experience.
Tourists can buy beautiful and colorful Mexican crafts, souvenirs, herbs, jewelry, and fresh fruits from this market. However, one of the must have  things to do in El Popo Market is Taco testing in the land of Taco itself. This traditional Mexican food comprises corn on wheat tortilla with fillings. Since Taco is a Mexican dish‌, the quality of Tacos made in Mexico differs from those made in other countries. Several local shops sell tasty Mexican tacos in the El Popo market. Have a taste of these dishes when you go to Tijuana, Mexico.
Take a Walk Around Avenida Revolucion
The Avenida Revolucion in Downtown Tijuana carries profound historical meaning as it was the first road to get paved in Tijuana. This happened in the beginning t of the twentieth century.
Avenida Revolucion street is always lively and eventful. As you walk there, you can hear live music playing everywhere. A wide range of little modern restaurants is located on this street, selling all kinds of dishes from local to intercontinental ones.
There are many small stores, art galleries, and artisan craft shops to explore in Avenida. In these shops, buying jewelry, clothes, pottery, and Mexican hammocks are some leisurely activities.
Avenida Revolucion gets even better at nighttime with its vibrant nightlife:  wild and full of fun. Before leaving this region, have a party in some dance clubs, or just have a couple of cocktails in local bars.  bars and dance clubs that come alive after the day's activities.
Discover the World of Vibrant Street Art at Pasaje Rodriguez
One of the fun things to do in Tijuana is to visit the Pasaje Rodriguez passage and take a walk down its lane. This gives you the experience of Tijuana's cultural scene outside its formal institutions.
The Pasaje Rodriguez passage, about 550 feet long, is ‌in Downtown Tijuana. This location was once a tourist trap. However, in the summer of 2014, an independent cultural project brought together a group of artists who projectedbeliefs and culture of its people through arts, ‌transformed the alley into a lively and beautiful walkway.
There are many murals to see while walking down this alley. Pasaje Rodriguez is also filled with restaurants, bookshops, local stalls, and boutiques, where tourists can eat delicious meals or buy local crafts. To make your experience even more memorable, visit this alley on the first Friday of the month when exhibitions are organized, and buy beautiful art pieces at affordable prices.
Experience a Fun-filled Day in Ensenada
Ensenada is a small town ‌in Baja, California. If you are thinking of what to do in Tijuana for the day, pay a visit to this town. You will have more than enough activities to keep you busy.
The dancing fountain is one of the most popular things to see in Tijuana. This show occurs at Parque de la Bandera, Ensenada, every evening at 8 pm. At this show, bright and colorful lights turn on to reveal a choreographed water display while music plays in the background.
To better understand the town of Ensenada, visit its Museo de Historia. This Museum tells the story of the people of Ensenada in relatable ways using artifacts such as beads, pottery, and historic photographs. Entry into the Museum costs 30 pesos for people above 18 years.
For over a century, surfing has been the official sport of the Baja Peninsula. This is one of the popular activities to do in Tijuana. Its beautiful beaches provide an arena for watersports. Tourists can have fun surfing on Ensenada's beaches or choose to do other exciting activities like snorkeling, skydiving, and fishing. Hotels in Ensenada are cheap and never crowded during weekdays, but the rate of open hotels may get expensive on weekends.
Go to Playas De Tijuana for a Unique Beach Experience
Playas De Tijuana is the westernmost part of Tijuana and is home to several beaches. A famous attraction site in this community is its unique beach. This beach serves as the border between Baja California in Mexico and California in the United States, making it an attraction to tons of visitors each year.
Swimming on this beach is not always enjoyable since the water remains cold throughout the year. However, you can walk on its smooth sand while viewing the great wall separating Mexico from the United States. Before leaving Tijuana beach, visit restaurants and choose delicious seafood from the fantastic food options available.
Go for a Shopping Experience at Plaza Santa Cecilia
There are several ideas on what to do in Tijuana, Mexico, for visitors, and one is shopping. Tijuana has several markets, but Plaza Santa Cecilia is one of the best places to shop for various materials. This market is one of the liveliest and oldest squares of Tijuana.
Different stores, shops, and street vendors line the streets of this market, selling beautiful and eye-catching materials at affordable prices.
Here, you will see little colorful flags hanging overhead to decorate the market. In addition, lively music emanates from every corner of the market, making the atmosphere more energetic.
A visit to Plaza Santa Cecilia gives you the experience of a market full of color, music, and people.
Learn about Culture in Casa De La Cultura
Casa De La Cultura translates as the house of culture in English. This cultural house in Tijuana is a historical heritage in Mexico. Every year, it receives over 25,000 people who either come to study or take part in the activities conducted here.
All Casa De La Cultura activities occur in an old historical building. This building has a theater, the Josefa Ortiz de Dominguez library, a gallery, a cafe, and several rooms for workshops where you can view art exhibitions. The activities in this workshop include dance, plastic arts, manga, and hip hop. To support the National Institute of Fine Arts in Mexico, the house of culture has launched a program bringing children between 6 to 9 years together to learn about arts. The Tijuana culture house has more of a historical than a touristy setting. A stop at this ancient building is worth every bit of your time.
Eat Caesar Salad
Caesar salad is a healthy dish indigenous to Tijuana. It is made of a large slice of romaine lettuce, parmesan cheese, crisp cotton, and a special salad dressing. Compared to regular salads, these fresh vegetables make the caesar salad healthier and more beneficial for weight loss.

Caesar salad did not get its name after the ancient Roman leader, Julius Caesar. Instead, this salad originated in the streets of Tijuana by an Italian immigrant into Mexico named Caesar Cardini. Eating Caesar salad in different restaurants is one of the top things to do in Tijuana.
Visit Zona Urbana Rio Tijuana, the Shopping Hub of Tijuana
Zona Rio is one of the good places to live in Tijuana and is popularly known for its shopping, nightclubs, and restaurants. Several retail stores and restaurants line the streets of this neighborhood. While in Zona Rio, the Plaza Rio shopping mall is one of the first places you should visit to get cheap souvenirs, artworks, and crafts. This shopping mall is the largest in Zona Rio and is also central to the neighborhood. In addition, you will find some of Tijuana's best local and intercontinental restaurants in this neighborhood.
Most of Tijuana's best hotels and restaurants are in Zona Rio, so there is accommodation for everyone.
Another spot to visit in the neighborhood of Zona Rio is Morelos park, especially if you are on vacation with kids. This park has a zoo with diverse animals and an artificial lake housing different fish species and ducks. There are also two playgrounds and a choo-choo train to keep kids busy.
Learn about Mexican history at Museo De Las Californias
Tourists searching for where to go in Tijuana and to learn more about history should take a couple of hours to go through Museo de las Californias. Museo de las Californias is the primary attraction site in the cultural center as it houses different artifacts and pieces that represent the national history of Mexico.
The Museum is divided into eight sections. Each section has unique artifacts, telling the story of a particular period in the people's history. In addition, the Museum provides guides that help the tourists to learn more about the history as they go through each section.
Like Tijuana cultural center, Museo de las Californias opens daily from Tuesdays to Sundays. Adults are required to pay an admission fee of $40, while children pay $20. However, admission to the Museum is free every Sunday.  Therefore, this Museum is one of the cheap vacation spots you can visit in Mexico, especially if you are visiting on Sundays.
Conclusion
Despite the fact Tijuana has been often overlooked in favor of its more popular neighbor in the north, it still is a city with has a lot to offer. From incredible street food to lively nightlife, there is something for everyone in Tijuana. Visitors looking for an authentic Mexican dining experience will not be disappointed by the city's sidewalk taquerias, which serve up some of the best tacos in the country. For those looking to explore Tijuana's vibrant art scene, a visit to the historic downtown district is a must. This area is a home to a number of galleries and mural-covered buildings, making it a great place to spend an afternoon. And no trip to Tijuana would be complete without taking in a show at one of the city's world-famous bullrings.
There are several things to do in Tijuana, Mexico. The city is filled with top-rated attraction centers and beautiful places. These unique and exquisite attractions make Tijuana a must-visit place for millions of tourists. Tourists who like to avoid crowds should go to Tijuana during periods of low-season travel to maximize their stay. This usually falls between September to December or from April to June.