The Best Non-Touristy Things to Do in NYC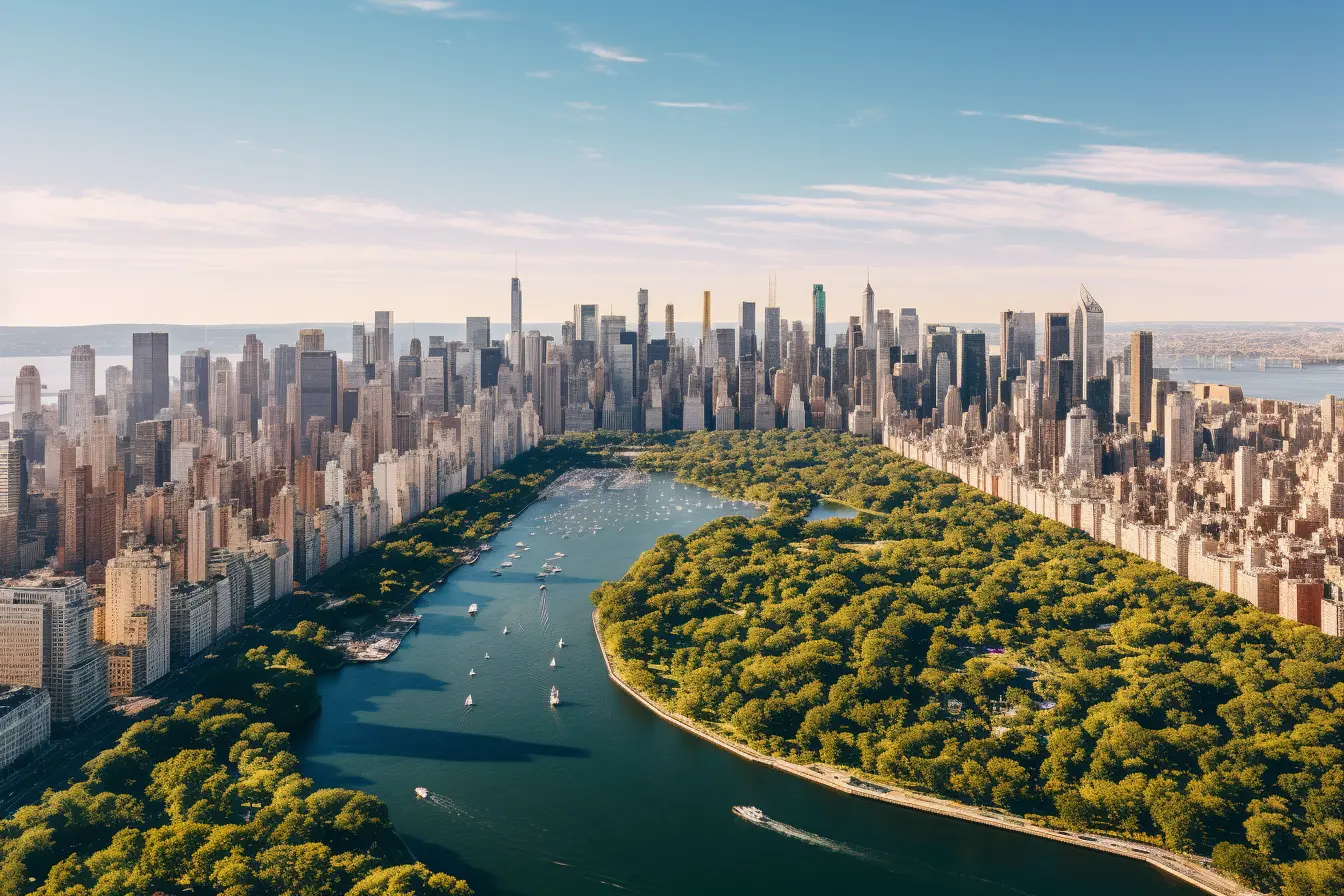 With over 8 million residents packed into just 302 square miles, New York City hardly needs an introduction. The lively metropolis occupies an outsized place in both American and global imaginations as a hub of culture, business and constant kinetic energy.
But behind the familiar tourist sites and crowded thoroughfares lies a wealth of hidden gems waiting to be uncovered across NYC's five distinct boroughs. By venturing off the beaten path, intrepid urban explorers can experience the real rhythms of New York life.
From cheering home teams at neighborhood stadiums to feasting on global cuisines in unassuming eateries, below are some of the most memorable non-touristy activities for discovering the diverse spirit of this dynamic city.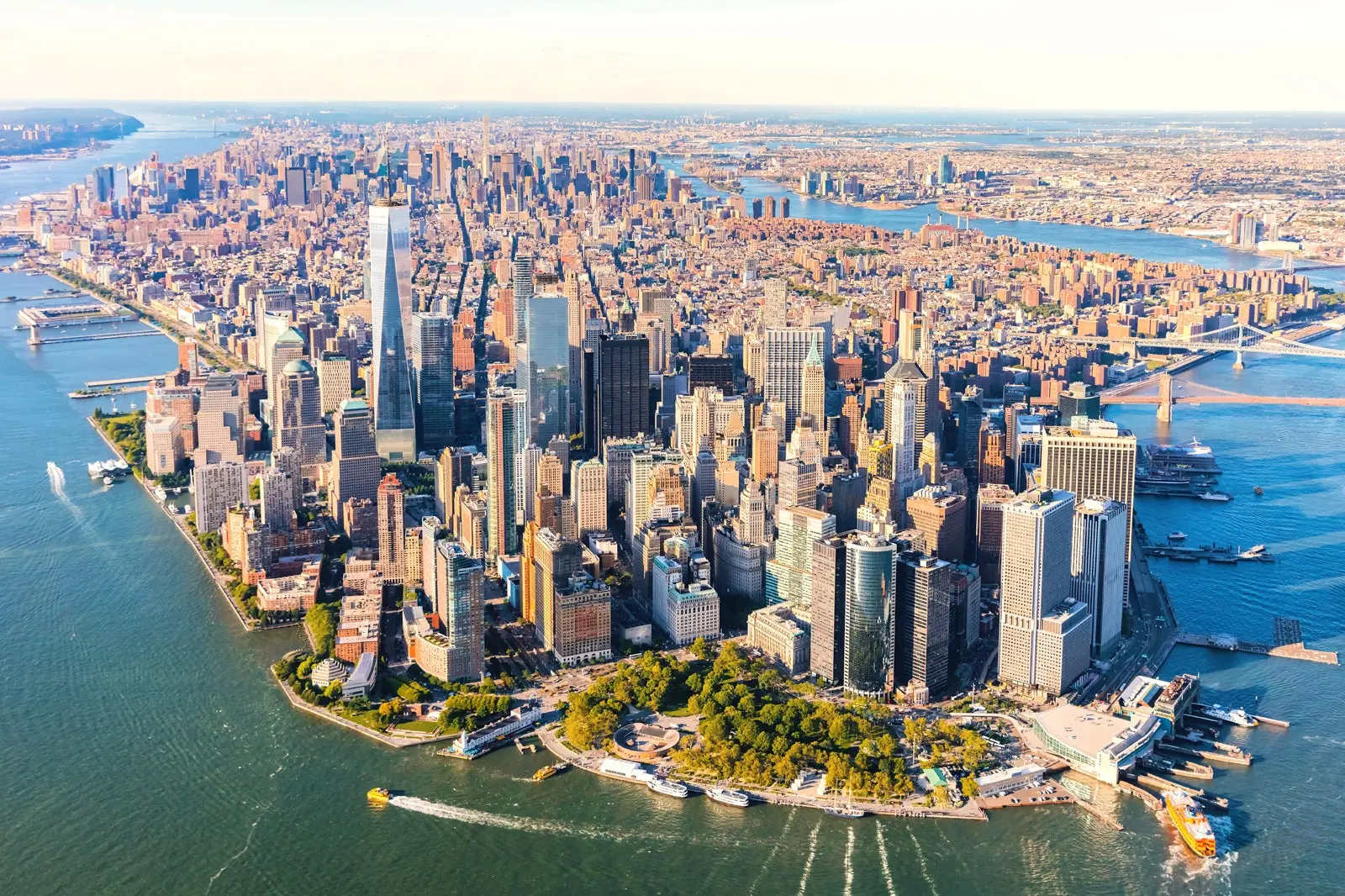 Dive Into Vibrant Local Neighborhoods
Bushwick's Artsy Evolution in Brooklyn
Once an industrial hub, the Brooklyn neighborhood of Bushwick has transformed in recent decades into a haven for working artists, musicians and hipsters drawn to its loft spaces and creative vibe. Here you can browse flea markets for vintage wares, gaze at colorful murals splashed across warehouses, and experience the local DIY arts scene at intimate music venues and galleries. Bushwick rewards those looking to peel back Brooklyn's layers with an infusion of gritty creativity.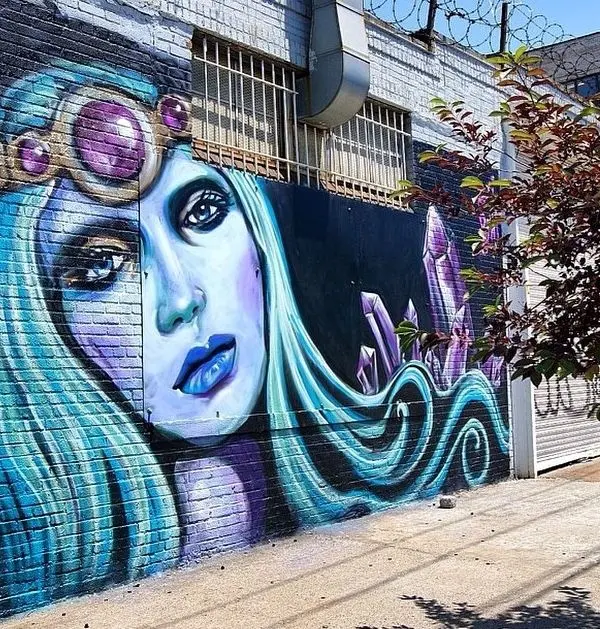 Rediscover Old New York in Brooklyn Heights
With its quaint cafes, chic boutiques and elegant 19th century brownstone homes, tree-lined Brooklyn Heights feels wonderfully suspended in time. After admiring the historic architecture, take in stunning views of lower Manhattan from the gorgeous Promenade. Then grab a table at one of the cozy bistros to soak up the neighborhood's laid-back charm over brunch. Brooklyn Heights offers a portal into an earlier era of New York.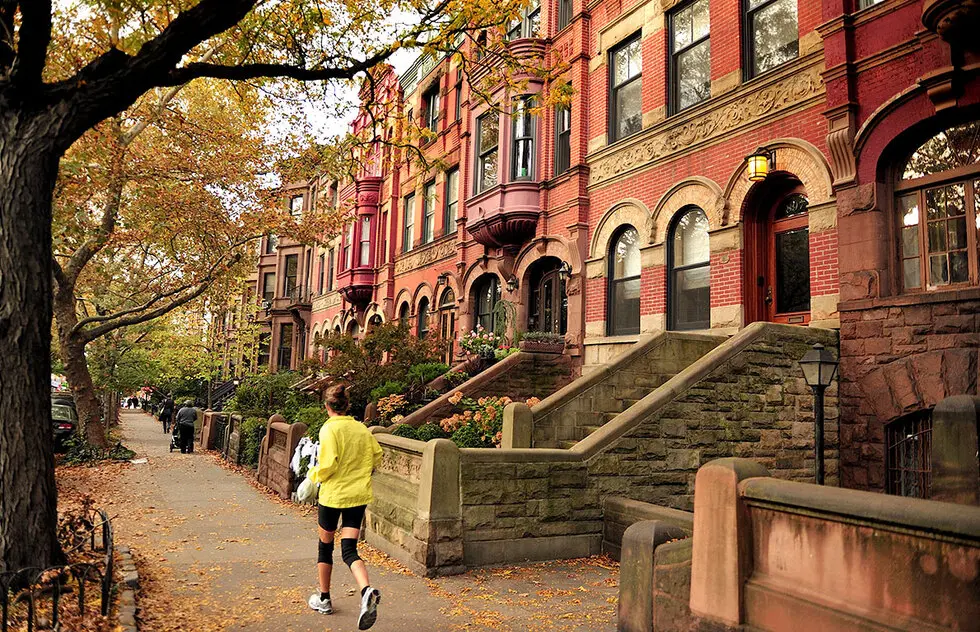 The Vibrant Latino Culture of Jackson Heights
A stroll along Roosevelt Avenue and 74th Street in Jackson Heights transports you across the globe to Latin America without ever leaving Queens. Pass bakeries with Spanish signage, Ecuadorian restaurants and shops selling goods from all over the Spanish-speaking world. The diversity of Latino cultures here in music, food and art paints the neighborhood in dazzling technicolors. It's an immersive cultural experience that shows NYC at its kaleidoscopic best.
Marvel at NYC's Lesser-Known Museums
Ride Vintage Trains at the New York Transit Museum
Nestled below bustling Brooklyn Heights inside a decommissioned 1930s subway station, the New York Transit Museum offers a fascinating glimpse into the development of the New York City subway system through historical artifacts and vintage train cars. Climbing aboard the faithfully restored cars provides a window into bygone eras of NYC commuter life. This hidden gem illuminates the engineering might moving millions below ground each day.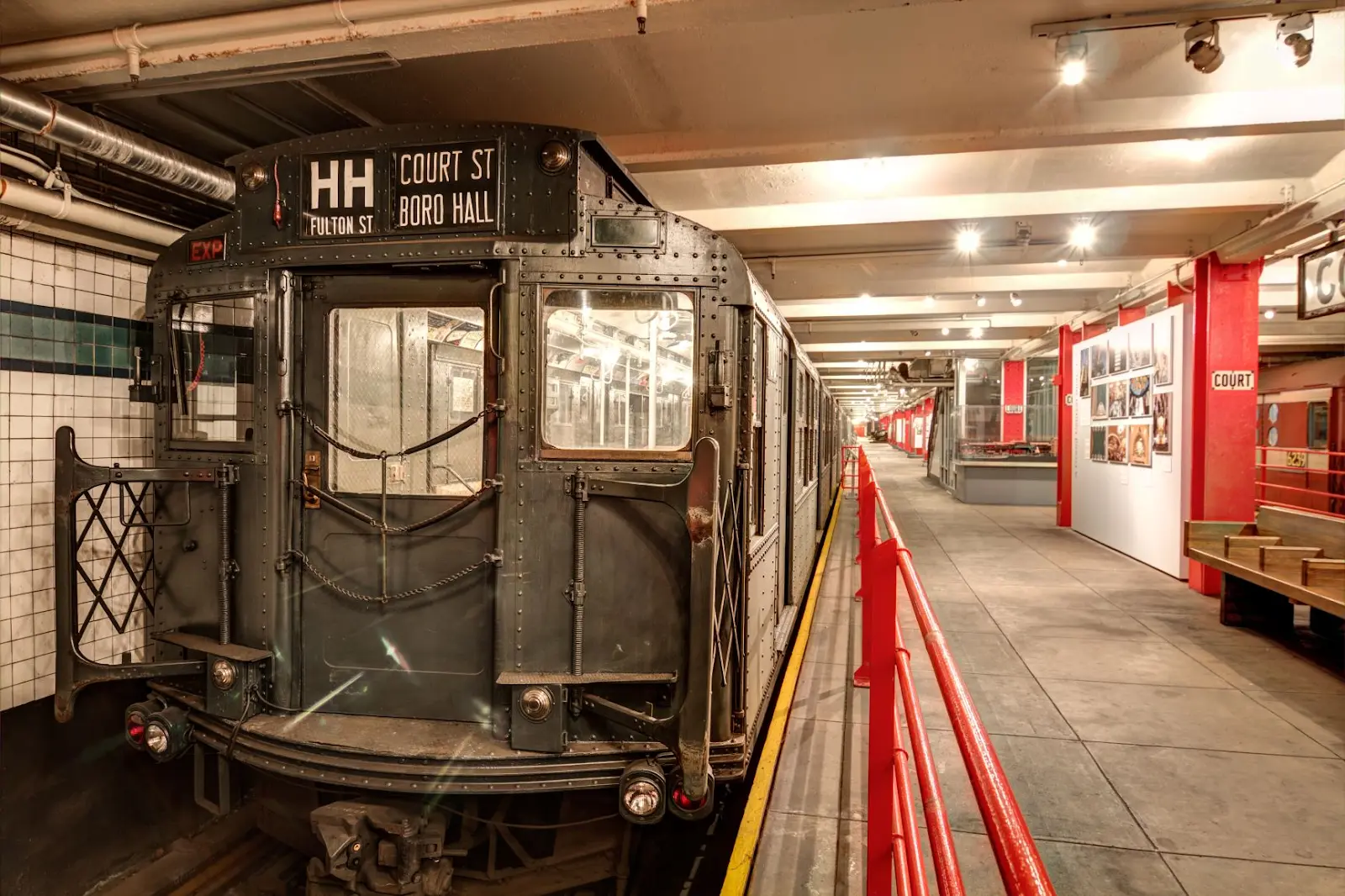 Break Codes and Go Undercover at Spyscape Museum
This spy-themed museum in Midtown lets visitors put their espionage skills to the test through interactive challenges and exhibits. Try your hand at cracking codes, adopting disguises and other spy activities straight out of a movie. Immersive experiences transport you to critical moments throughout the shadowy history of espionage. At Spyscape, unleash your inner James Bond or Sydney Bristow!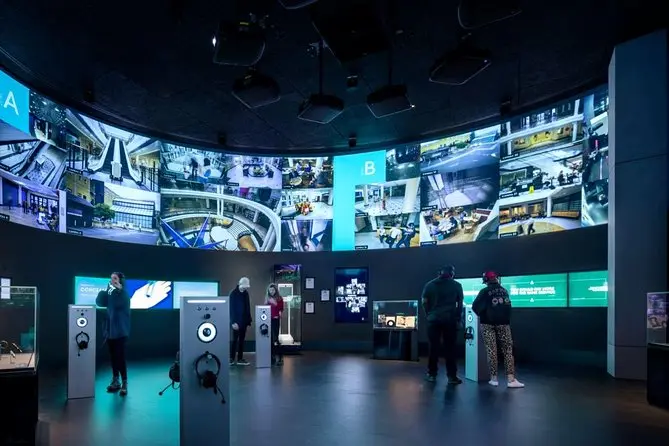 Geek Out at the Museum of Mathematics
The innovative Museum of Mathematics (MoMath) brings numbers to life through creative interactive displays that make math wildly entertaining. At this hands-on museum, you can ride a square-wheeled tricycle, build imaginary 3D surfaces from rods and links, and generally frolic with STEM concepts in ways specially tailored for kids and playful grown-ups alike. You'll never look at math the same way again!
Escape into Natural Oases
Glide Through Salt Marshes at Little Bay Park
Little Bay Park along the Queens shoreline features a serene salt marsh environment restored to conserve native coastal ecosystems. Paddling a kayak through these tranquil waters during high tide offers a chance to spot wading birds and floating meadows of marine plants. It's a peaceful aquatic escape where the natural side of NYC suddenly feels closer than the looming skyscrapers.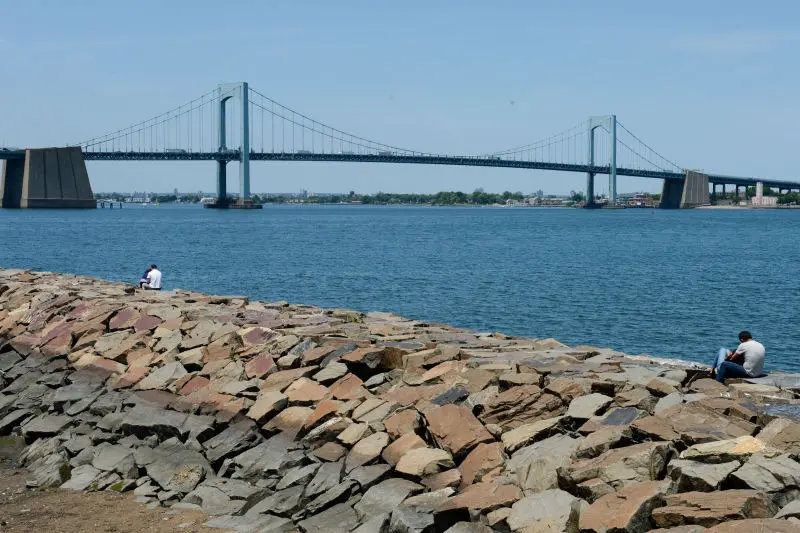 Wander Through the Woods at Staten Island's Greenbelt
Over 2,800 acres of wooded hiking trails weave through the Greenbelt, one of NYC's greatest natural treasures. Walking below the canopy of oak trees along forested paths, it's hard to believe you're still in America's biggest city. Keep an eye out for white-tailed deer, red-tailed hawks, and over 200 species of birds native to these almost fictional-feeling woodlands.
Stroll Under the Cherry Trees at the Brooklyn Botanic Garden
Each spring, nearly 200 stately cherry trees at the Brooklyn Botanic Garden erupt into breathtaking white and pink blossoms, turning this 52-acre oasis into a Japanese painting come to life. As petals blanket the ground, strolling under the cotton candy-colored canopy feels like a dream. While the blooms are the star, gorgeous gardens and conservatories provide enchantment in every season.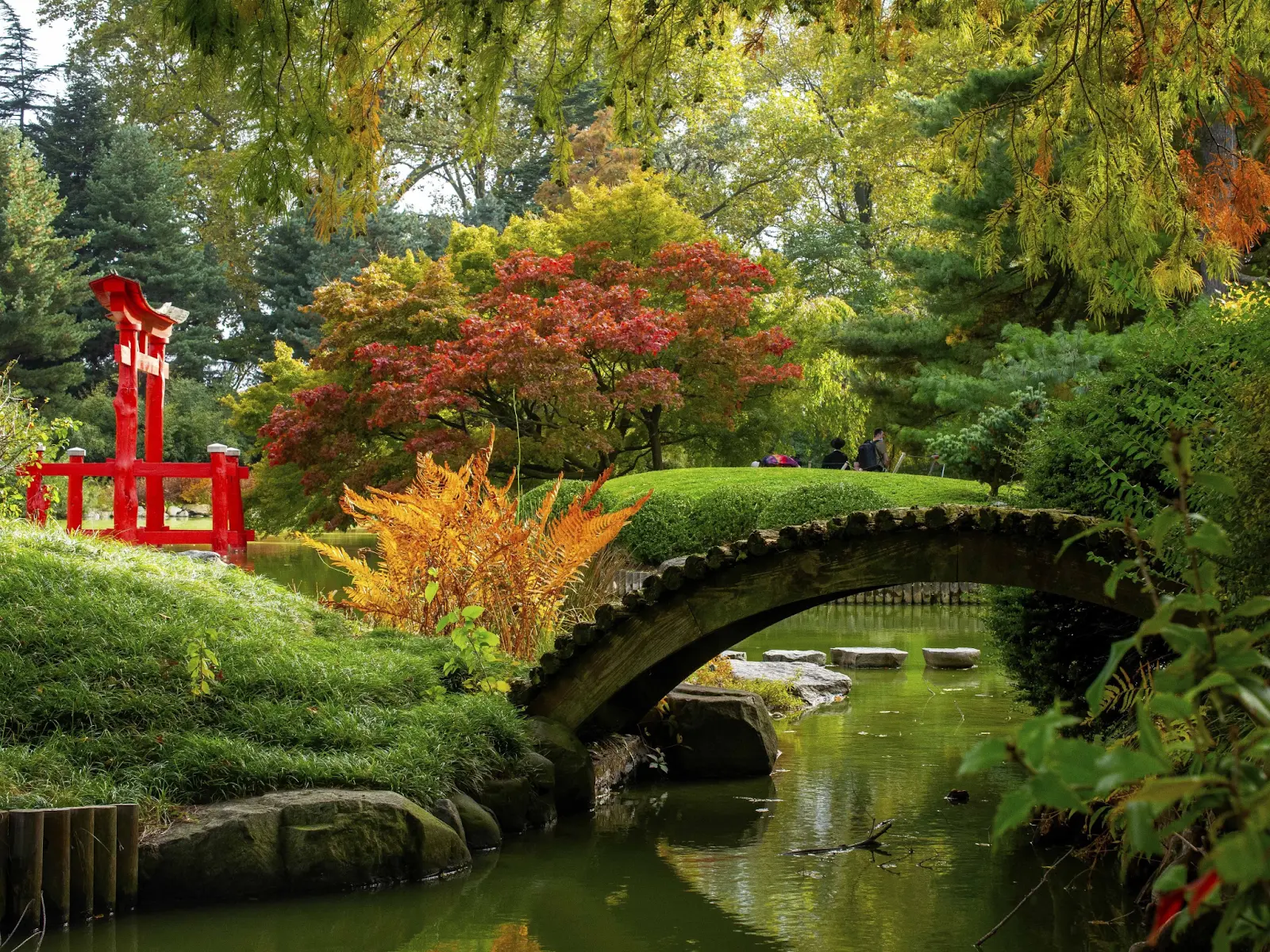 Sightsee from NYC's Waterways
Kayak the Hudson for Skyline Views with Downtown Boathouse
For a fresh perspective on NYC's iconic skyline, kayak along the Hudson River shoreline during free 20-minute excursions offered by Downtown Boathouse. Paddling smoothly along the active west side waterfront gives landmarks like the Empire State Building an exciting new dimensionality. And it's all courtesy of friendly local volunteers.
Take an Architectural Cruise on a Vintage Yacht
Step back in time aboard one of Classic Harbor Line's lovingly restored 1920s yachts for a refined architectural tour of New York Harbor and the Hudson River. Complimentary drinks like wine, beer and champagne make the postcard views of the soaring Manhattan cityscape feel even more celebratory. It's an elegant throwback way to experience Gotham's timeless allure.
View Bridges from Below on an East River Cruise
A sightseeing cruise along the East River offers unique panoramas looking up at NYC's monumental bridges from the vantage point of the water below. Spotting intricately designed structures like the Brooklyn Bridge and the Manhattan Bridge towering overhead gives you a new appreciation for these iconic feats of engineering.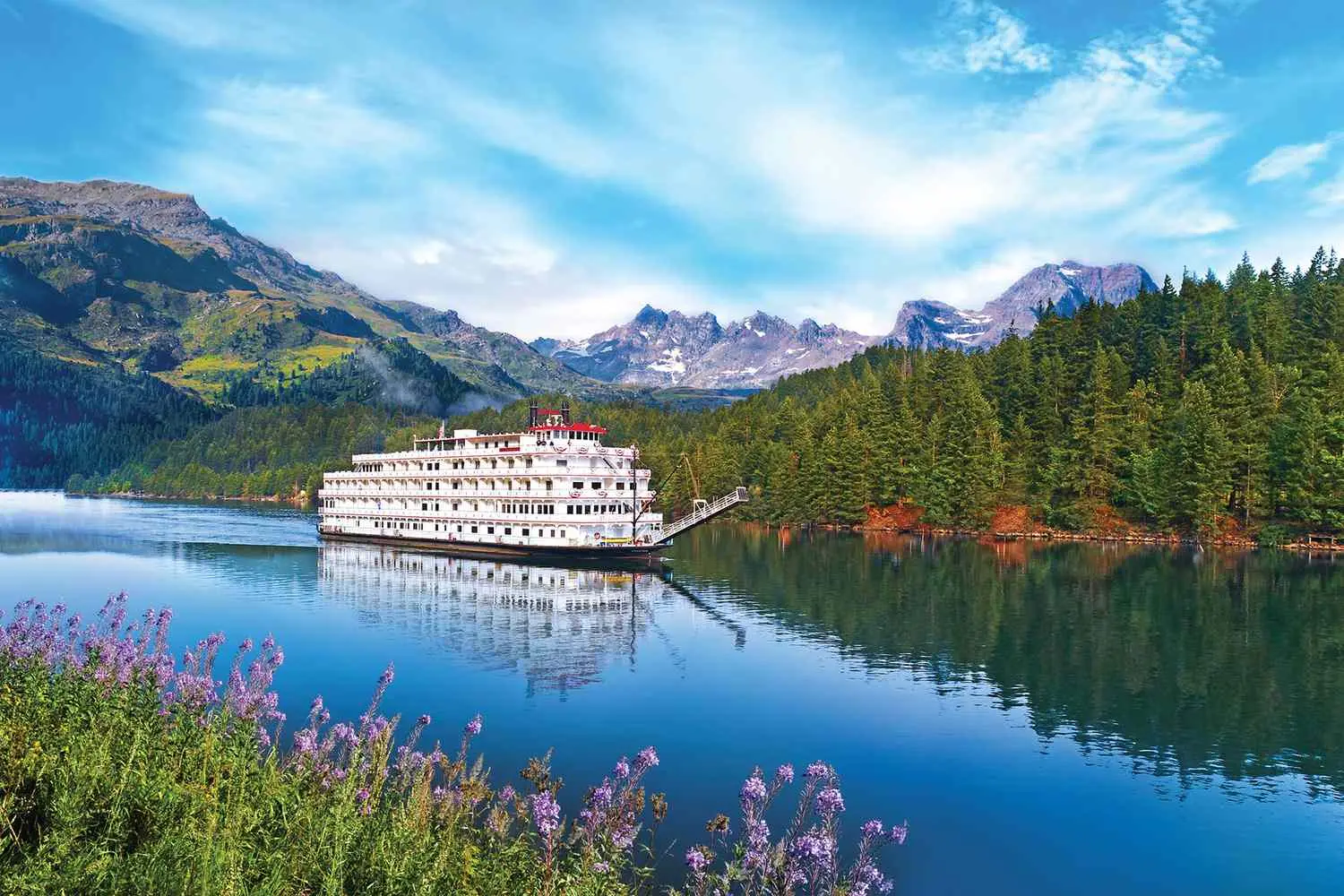 Cheer on Local Sports Teams
Rally Behind the Mets at Citi Field
For an authentic fan experience, catch the New York Mets at home in the raucous confines of Citi Field. Join loud and loyal bleacher creatures howling encouragement each inning. Make sure to indulge in local game day fare like an Italian sausage before cheering the Mets on to hopeful victory. Sticking around after to see fans of all stripes riding the 7 train together is a rite of passage for newcomers.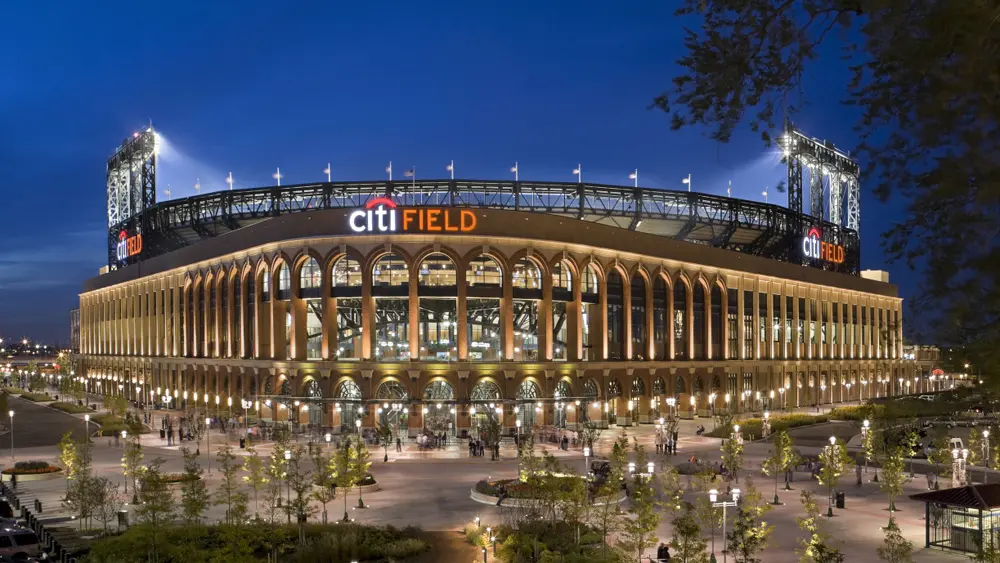 See the Brooklyn Nets Slam Dunk at Home Court Barclays Center
The sleek, futuristic Barclays Center in downtown Brooklyn is now home to the NBA's Brooklyn Nets. While courtside seats get you closest to the high-flying action, the arena's steep upper decks keep fans strongly engaged too. And its central location makes getting here easy from all over the five boroughs. So come watch rising superstars like Kevin Durant and Kyrie Irving light up the hardwood on home court.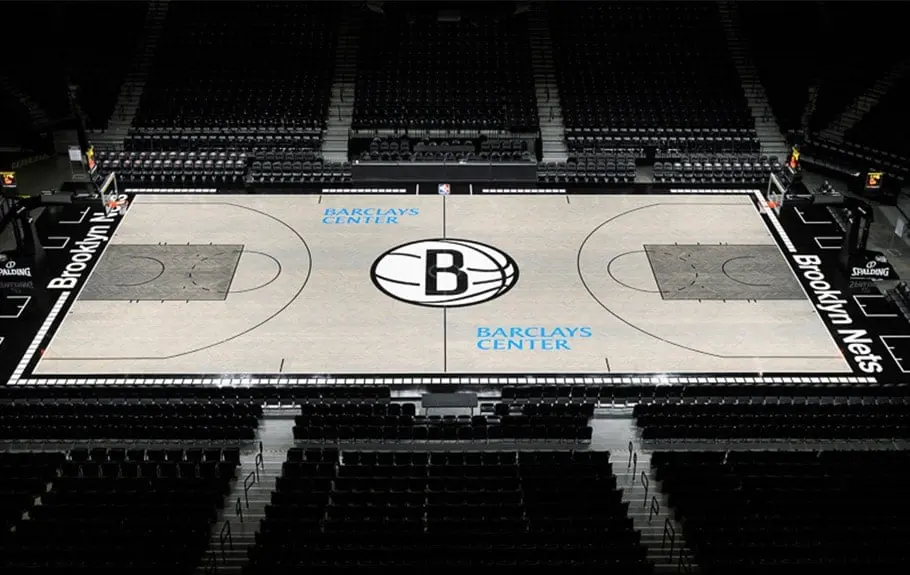 Experience Yankees History in the South Bronx
No trip to New York is truly complete without catching the 27-time World Series champion New York Yankees competing in their natural habitat - Yankee Stadium. Beyond just watching the Bronx Bombers play, stadium tours let you explore the ballpark's iconic monuments and retired numbers honoring past legends like Babe Ruth and Lou Gehrig. Yankee lore permeates the very foundations here, resonating through generations.
Treasure Hunt One-of-a-Kind Finds
This curated flea market convening in TriBeCa on weekends features over 50 vendors selling a wide array of goods. Beyond vintage fashion, mid-century collectibles and custom jewelry, their monthly Modern Record Fair gathers vinyl aficionados salivating over limited edition records. Prepare to sift through the each booth's treasures offering glimpses of NYC creativity and craftsmanship.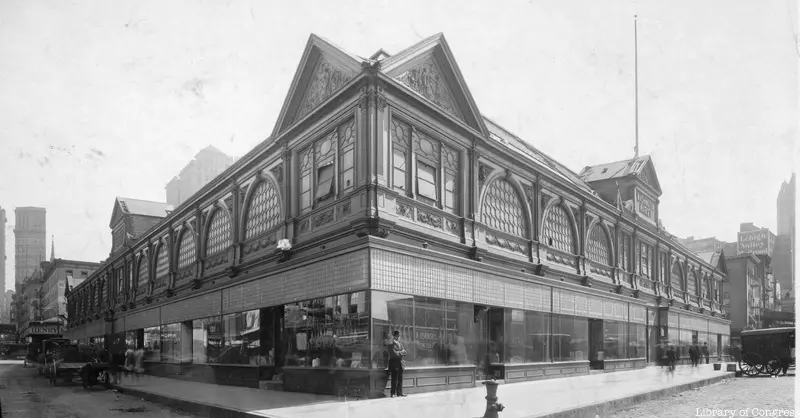 Shop Small at Locally-Made Goods Boutique Bonberi in SoHo
At Bonberi boutique in stylish SoHo, discover ethically made clothing, candles, dried florals and home decor lovingly crafted by artisans across New York City. Beyond quality goods that give back, owner Nicole Bonner also shares empowering perspectives on mindfulness and wellness. It's the perfect place to find an inspiring NYC memento while supporting small businesses.
Get Lost in the Rare Book Treasures at Argosy Book Store
Bibliophiles will feel like kids in a candy store when stepping into the Argosy Book Store on East 59th Street. Opened in 1925, this local gem overflows with rare books, manuscripts, maps and other literary treasures to delight collectors. Here you can wander through stacks and get utterly lost in pages spanning centuries. It's an old world hideaway custom-built for NYC bookworms.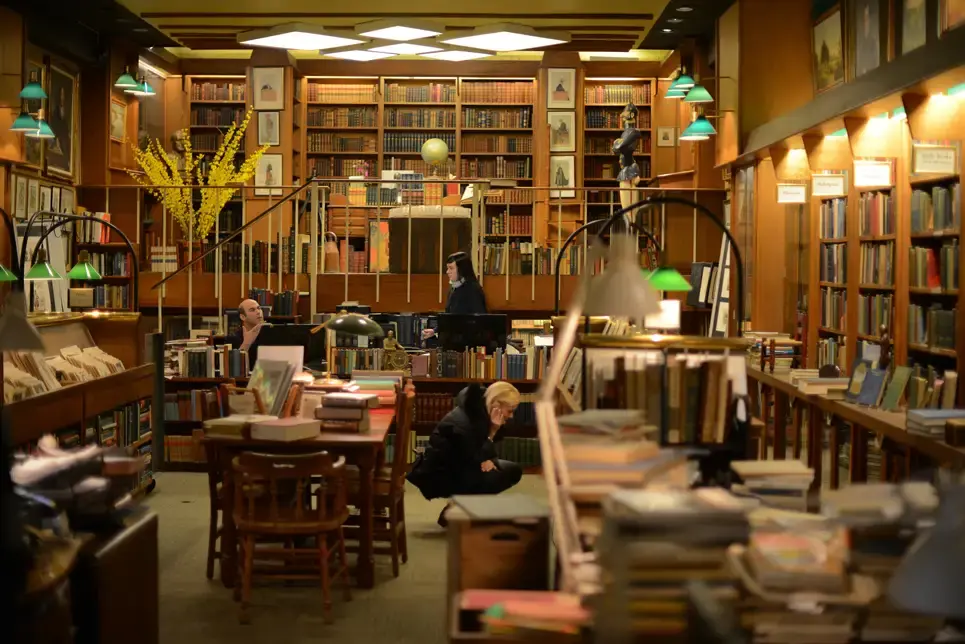 Savor NYC's Culinary Melting Pot
NYC's kaleidoscopic diversity comes deliciously alive through the culinary traditions permeating its neighborhoods.
Southern Indian Vegetarian Fare at Saravana Bhavan in Midtown
Specializing in South Indian cuisine, Saravana Bhavan's NYC outpost offers sublime meatless meals served on banana leaves. Their dosas, crepe-like wraps filled with spiced potato, are so in demand they now have locations spread across the globe in cities like London, Singapore, and Sydney. But their original Queens restaurant remains the only US location for these authentic Tamil Nadu delights.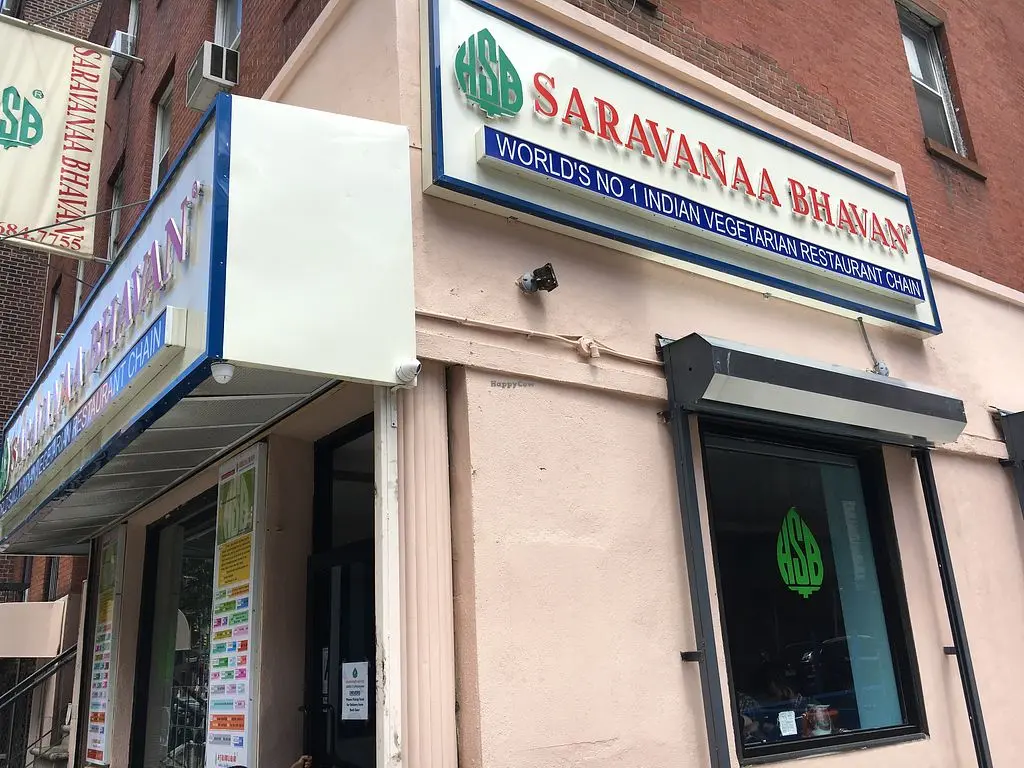 Polish Comfort Food at Old School Greenpoint Icon Polonaise Terrace
At homey Polonaise Terrace in Greenpoint, the timeworn charm comes straight from its 1918 origins. For a satisfying taste of Eastern European soul food, don't miss their kindly staff serving up hearty Polish staples like pierogi dumplings, rich borscht beet soup, fried pork chops and delicate cabbage slaws. It's a place to savor lost-in-time flavors in an increasingly modern city.
Experimental BBQ at Korean-Southern Fusion Spot Mighty Quinn's
This homegrown NYC BBQ chain blends smoky Texas brisket with Carolina pulled pork to finger-licking effect. Beyond mastering classics, they also pioneer creative concoctions like the Brisket Cheesesteak served on crusty Amoroso rolls. With locales spread citywide, Mighty Quinn's satisfies urban appetites with bold twists on tried-and-true meaty fare.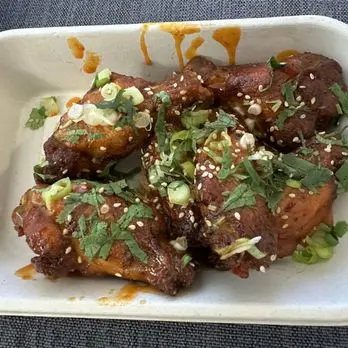 Ooey Gooey Brie Baked to Perfection at Cheese-Obsessed Restaurant St. Anselm
At Williamsburg favorite St. Anselm, expect no ordinary cheese course. Their signature appetizer sees a whole bulb of garlic-rubbed brie decadently slow baked until melted. Served with charred country bread, it's a carb lover's dream come true. While meaty mains take top billing, preparations showcasing high quality dairy delight at this neighborhood go-to.
Rest Your Head in True Local Style
Beyond tourist hotspots, NYC offers accommodations packing serious neighborhood flavor.
High Design & City Views at The W New York Union Square
In the heart of downtown, W New York Union Square places you steps from top shopping on Broadway. Beyond prime location, the trendy hotel impresses with sleek rooms featuring NYC-inspired touches like graffiti art murals, subway tile mosaics, and skyline views. The lively lobby lounge often hosts DJs and creative mixology events too. It's modern urban energy at its finest.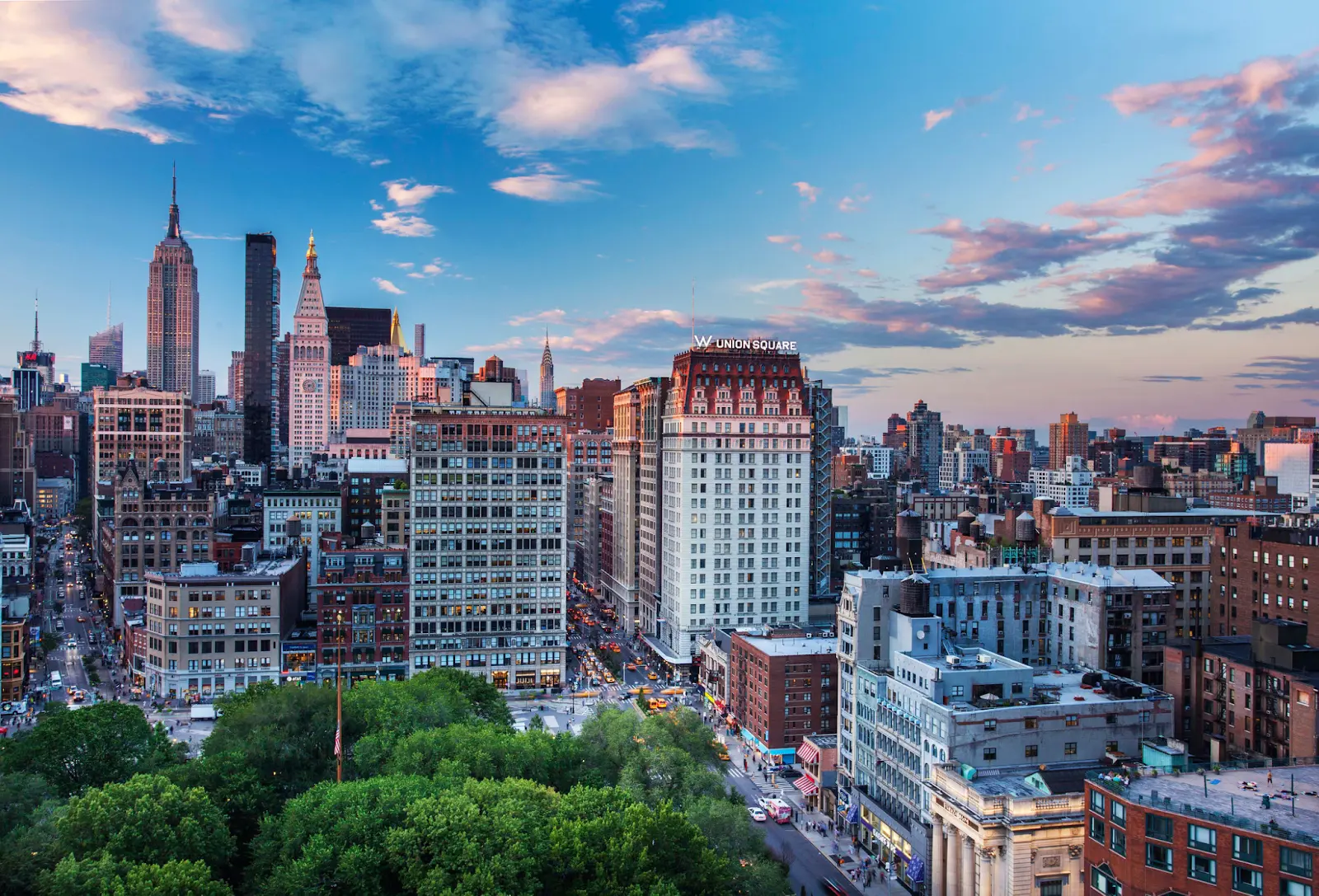 Old World Charm at The Wythe Hotel in Williamsburg
Housed in a converted factory on the Williamsburg waterfront, The Wythe Hotel pairs industrial Brooklyn edge with refined luxuries. Rooms artfully blend exposed brick walls and polished concrete floors with floor-to-ceiling windows boasting jaw-dropping Manhattan views. Superb dining, a year-round rooftop bar, and local art displayed throughout complete the experience. The Wythe feels worlds away from midtown tourist zones.
Sleep in Retro Style at The Jane Hotel in the West Village
For an affordable blast to the past, check into the cabin rooms at the Jane Hotel. The creatively restored guest rooms in this 1908 landmark building have a charming nautical theme, with porthole windows and bunk beds. Despite the compact size, the decor channels free-spirited vintage flair. The gorgeous rooftop and lobby balance the coziness of the cabins.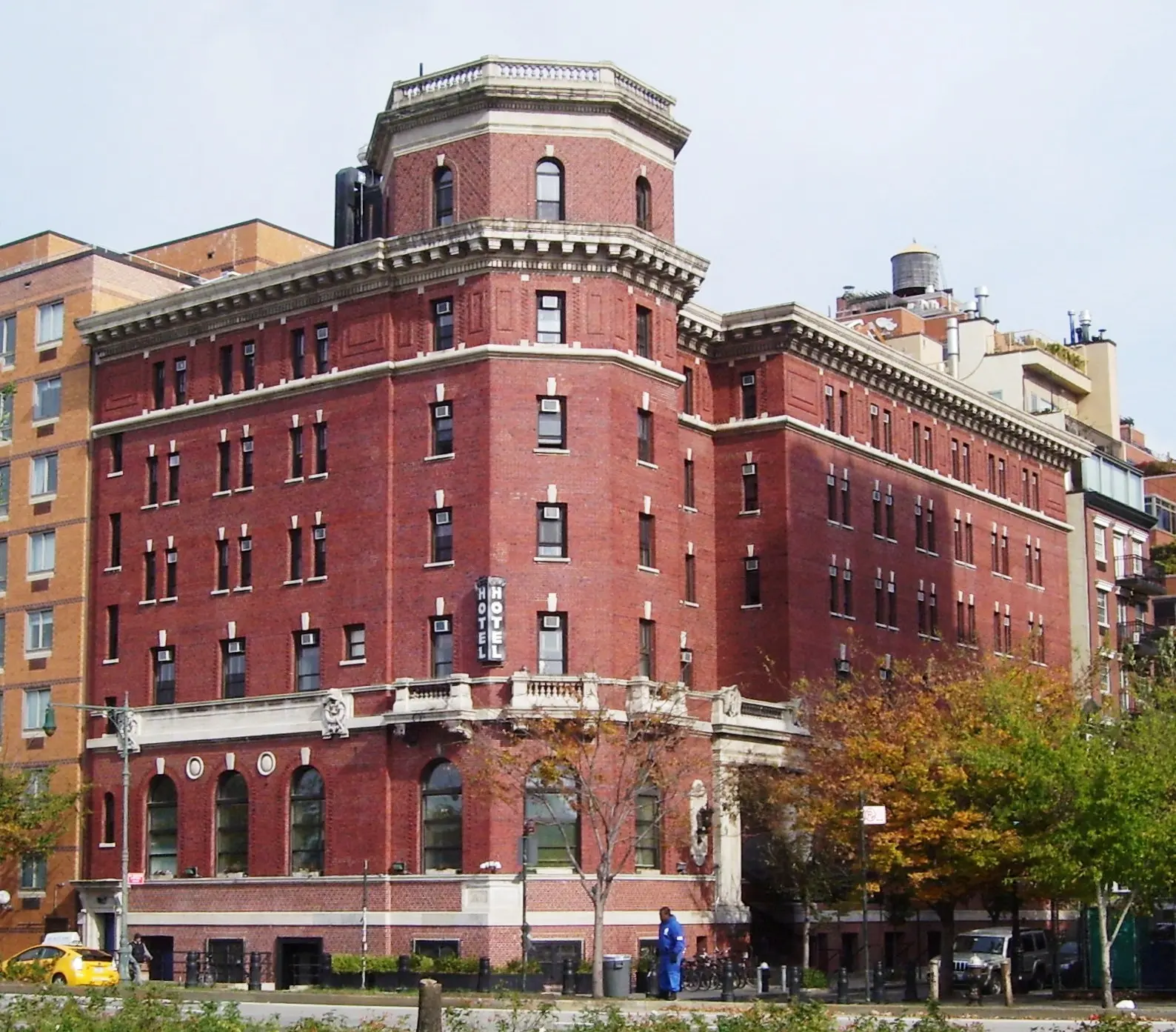 Get Your Comedy Fix
In the city that never sleeps, comedy venues give locals nightly chuckles served up by aspiring talents and seasoned pros.
Rising Stand-Ups at EastVille Comedy Club in the East Village
Intimate basement venue EastVille Comedy Club gives up-and-coming New York comics their start by offering stage time and feedback. Beyond standup, they also host storytelling, sketch comedy and improv in a compressed space that keeps audiences wildly engaged. Arrive early to snag seats near soon-to-be stars honing their jokes.
Low-Key Spot Fallon's Comedy Club on the Upper East Side
Opened by comedian Jimmy Fallon, this Yorkville club offers an unintimidating atmosphere for enjoying live comedy. Earlier weekend shows cater to couples before a livelier late night scene draws well-known comics testing material. Either way, the venue's playful mélange of showbiz décor deserves its own visit. Sit back with a drink and share some belly laughs.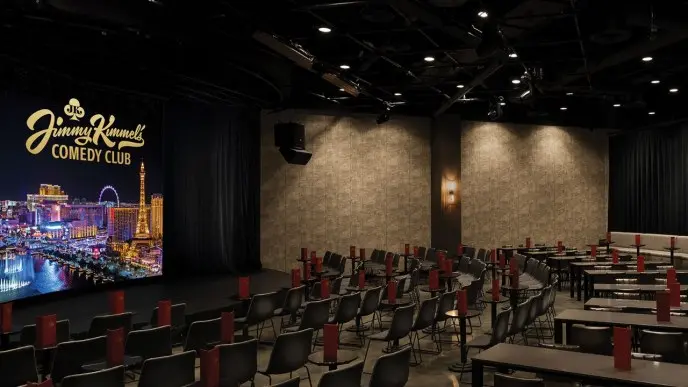 See Veteran Headliners at Carolines on Broadway
For guaranteed hilarity, catch the long-running lineup of comedy veterans performing two shows nightly at Carolines on Broadway. Located right in Times Square, Carolines books the best of the best, from sitcom stars to late night hosts. No drink minimum and a lack of item minimum means taking in genius-level comedy here comes minus the usual club upcharges. Sit back and let the expert funny folks work their magic!
So leave the crowds at the Empire State Building behind. The real New York waits off the beaten path, full of gems for intrepid urban explorers. Lose the map and find inspiration in NYC's lesser known, but no less captivating, spots and experiences.
Experience NYC's Eclectic Theater Scene
Beyond Broadway blockbusters, NYC teems with smaller experimental theaters staging exciting works.
Cutting-Edge Performances at The Kitchen in Chelsea
For over 40 years, The Kitchen has provided a launchpad for emerging artists pushing boundaries across disciplines like dance, music, theater, video and more. Their Chelsea venue hosts daring, avant garde productions in an intimate black box theater. Weekly Write A House events offer a forum for writers to share new work too. The nonconformist spirit here builds off NYC's artsy heyday.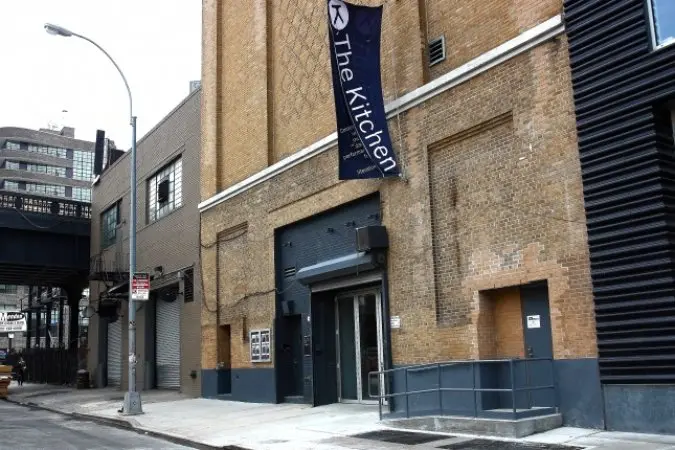 Improv Comedy at Magnet Theater in Hell's Kitchen
Established in 2005, Magnet Theater trains aspiring improvisers through classes while also offering nightly shows performed by house teams and special guests. Formats range from classic two-person improv to inventive themed shows incorporating music and multimedia. Student troupes get valuable stage time during late night jams. Laugh out loud as performers create spontaneously off audience suggestions.
Musicals in Development at the York Theatre Company on East 54th
The York Theatre Company provides a nurturing platform for developing new musicals before their Broadway debuts. Catch promising productions in their earliest stages in an intimate 200-seat venue. Talkbacks after select performances give a behind-the-scenes glimpse. Supporting burgeoning musical theater makes for an evening both entertaining and engaging.
Peruse Inspiring Museum Exhibits
NYC museums enlighten through thought-provoking and socially conscious exhibits.
The Racial Justice Focus at the International Center of Photography
With locations in Bowery and the Lower East Side, the ICP uses arresting visuals to illuminate issues around representation and inequality. Their timely exhibits have covered topics like civil rights, mass incarceration and stereotypes in pop culture. Programming like book talks and film screenings further the dialogue. Leave this progressive museum more attuned to injustices past and present.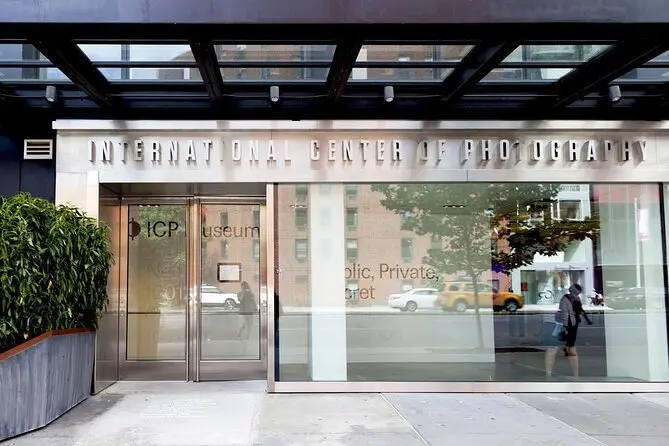 Thought-Provoking Contemporary Art at The Shed in Hudson Yards
For paradigm-shifting contemporary art, visit The Shed, an innovative cultural space in Hudson Yards. Their eclectic lineup has included everything from genre-defying performances to exhibitions focused on today's most pressing issues. The versatile building can physically transform to accommodate diverse programming. Come witness creativity's vanguard reshaping cultural conversations.
Tour Iconic NYC Architecture
Look up and admire the diverse architectural landscape defining New York's streets.
The Spectacular Beaux-Arts Style of Grand Central Terminal
Grand Central Terminal stands as one of NYC's most breathtaking Beaux-Arts buildings. Gaze up at the cavernous main concourse's elaborately painted zodiac ceiling. Marvel at the jewel-toned glazed terracotta adorning the exterior. Even commuting becomes more magical when passing through this 1913 architectural treasure. Free tours reveal Grand Central's secrets too, like the tiny basement platform 61 once used by FDR.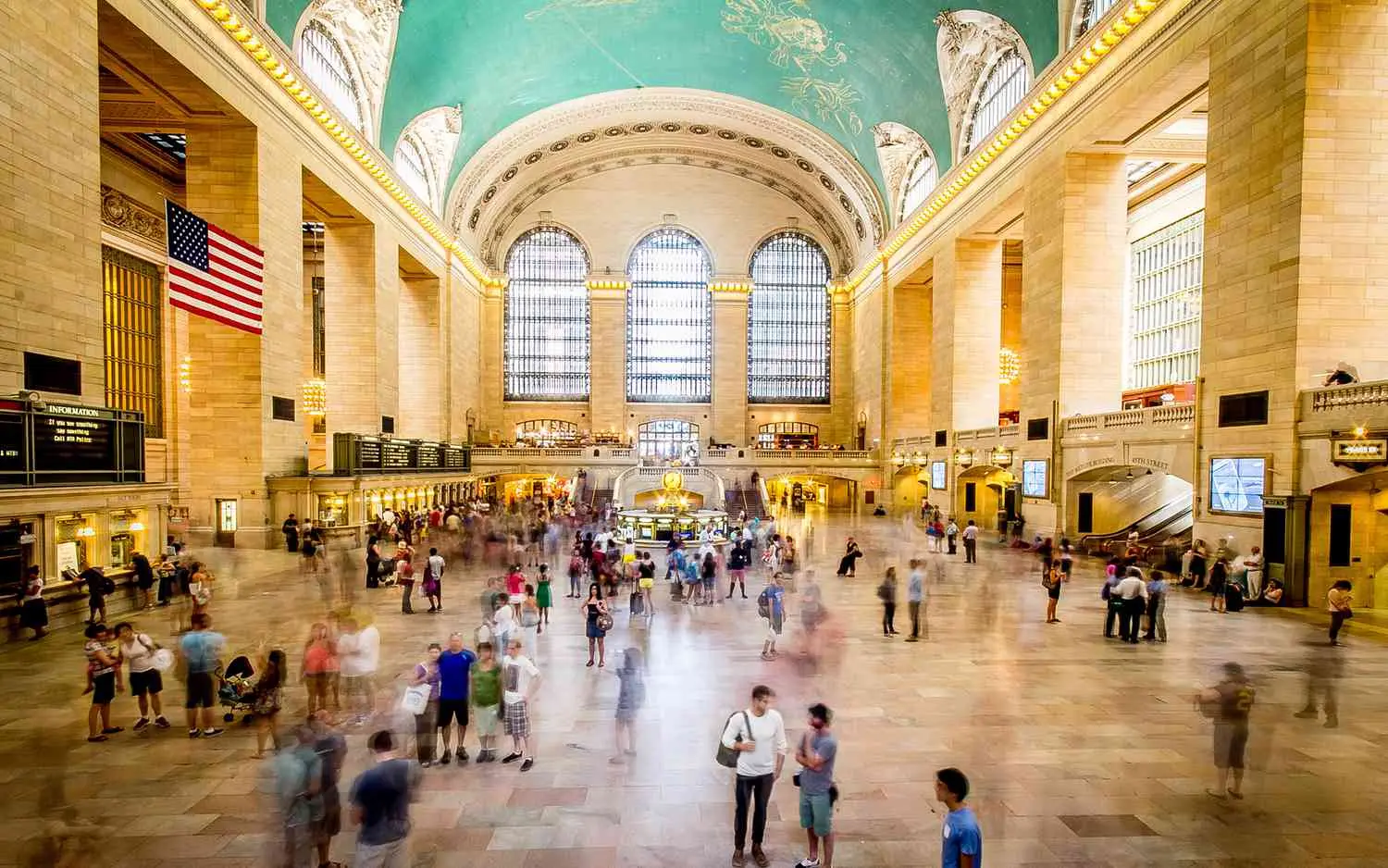 The Elegant Brownstones of the Upper West Side
Glamorous rows of late 19th century brownstone homes give the Upper West Side neighborhood an old world grace. Head streets like West 71st and West 94th to admire the preservation of these historic townhouses marked by stoops, ornamented window arches and intricate facade detailing. Peeking at the lavish entryways provides a glimpse into New York's aristocratic past.
The Gothic Grandeur of The Woolworth Building in Lower Manhattan
Nicknamed the Cathedral of Commerce, the iconic Woolworth Building looks straight out of a Gothic fairytale. The terra cotta exterior dazzles with intricate carvings, gargoyles and filigreed touches. Take in views from the lobby and mezzanine levels of this Cass Gilbert-designed stunner that was the world's tallest building until 1930. The soaring architecture offers respite from the Financial District's glass and steel towers.
So trade jam-packed subways for open waters, tourist traps for hidden gems, and follow your curiosity to uncover NYC's secrets beyond the well-worn sights. The real New York awaits.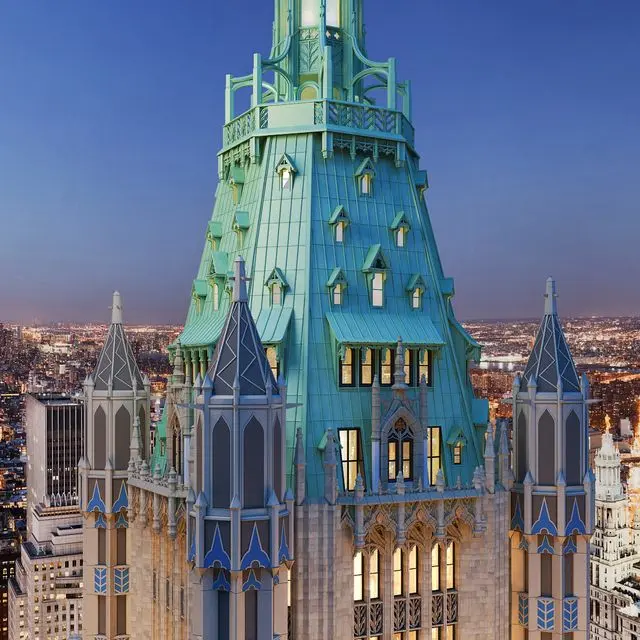 Conclusion
The five boroughs of New York City pulse with energy contained nowhere else. But limiting your experience to crowded tourist destinations sells the Big Apple's diversity short.
As this deep dive illustrates, a kaleidoscopic array of rich experiences unfolds once you stray from Manhattan's postcard sights. Connect with NYC's soul by exploring its vibrant neighborhoods, cheering with die-hard fans, feasting on comfort cuisines, and laughing along with rising comedians.
Wandering beyond the beaten path rewards you with memories more authentic and impactful than any I ♥ NY t-shirt. The real New York lives in dancing under the cherry blossoms in Brooklyn, gasping at 3D math puzzles, and sputtering on lamb curry in Jackson Heights. She thrives in artists converting warehouses not fit for a king into creative sanctuaries.
From ever-evolving gallery exhibits to hidden bookshop stacks, NYC continually reinvents herself while honoring history. Let your curiosity chart the course, seek out the yet unheard melodies, and become part of the symphony. The greatest city on earth awaits your contribution.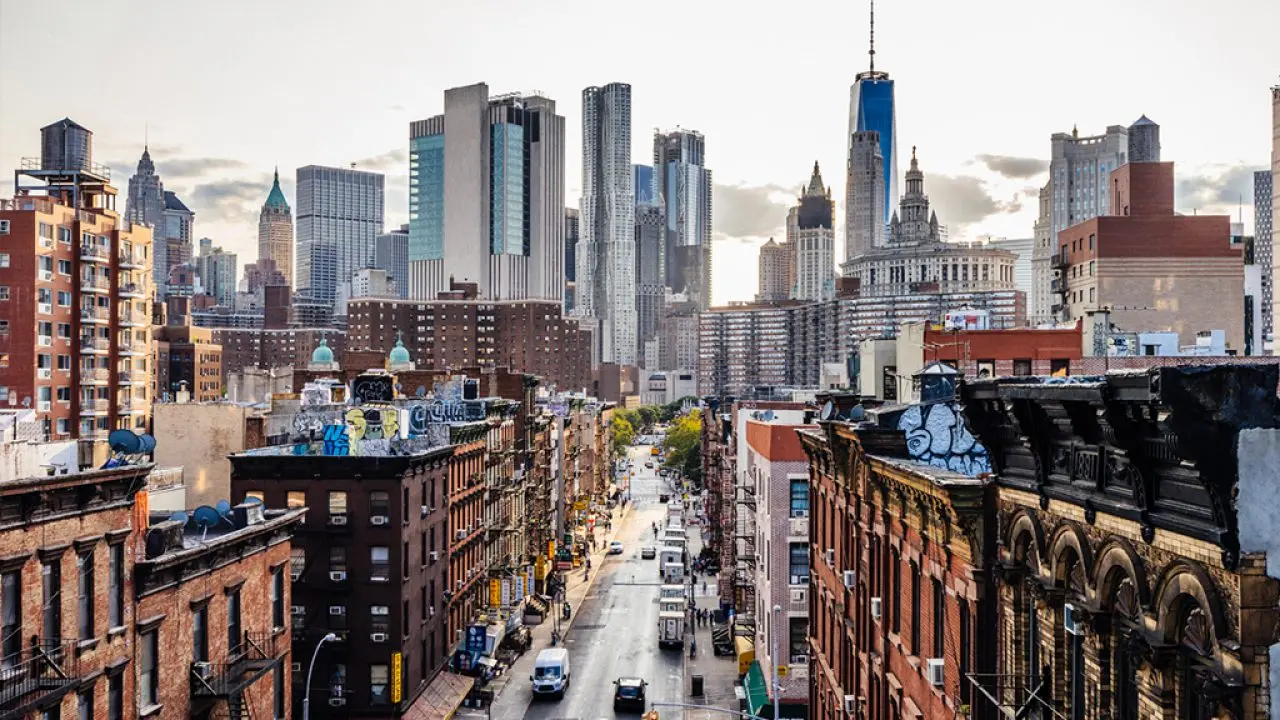 So don't just visit New York - inhabit her fully. Fall head over heels for attractions not showered in spotlight. Linger with locals and let this dizzying concrete jungle slowly reveal its nuances.
The magic burns brightest in places you'd least expect. All it takes is an open heart and some sturdy walking shoes to uncover it. Set out with senses heightened - adventure begins as soon as you exit the subway turnstile. The gritty grandeur of the real New York never disappoints.