The Very Best Things To Do In Sicily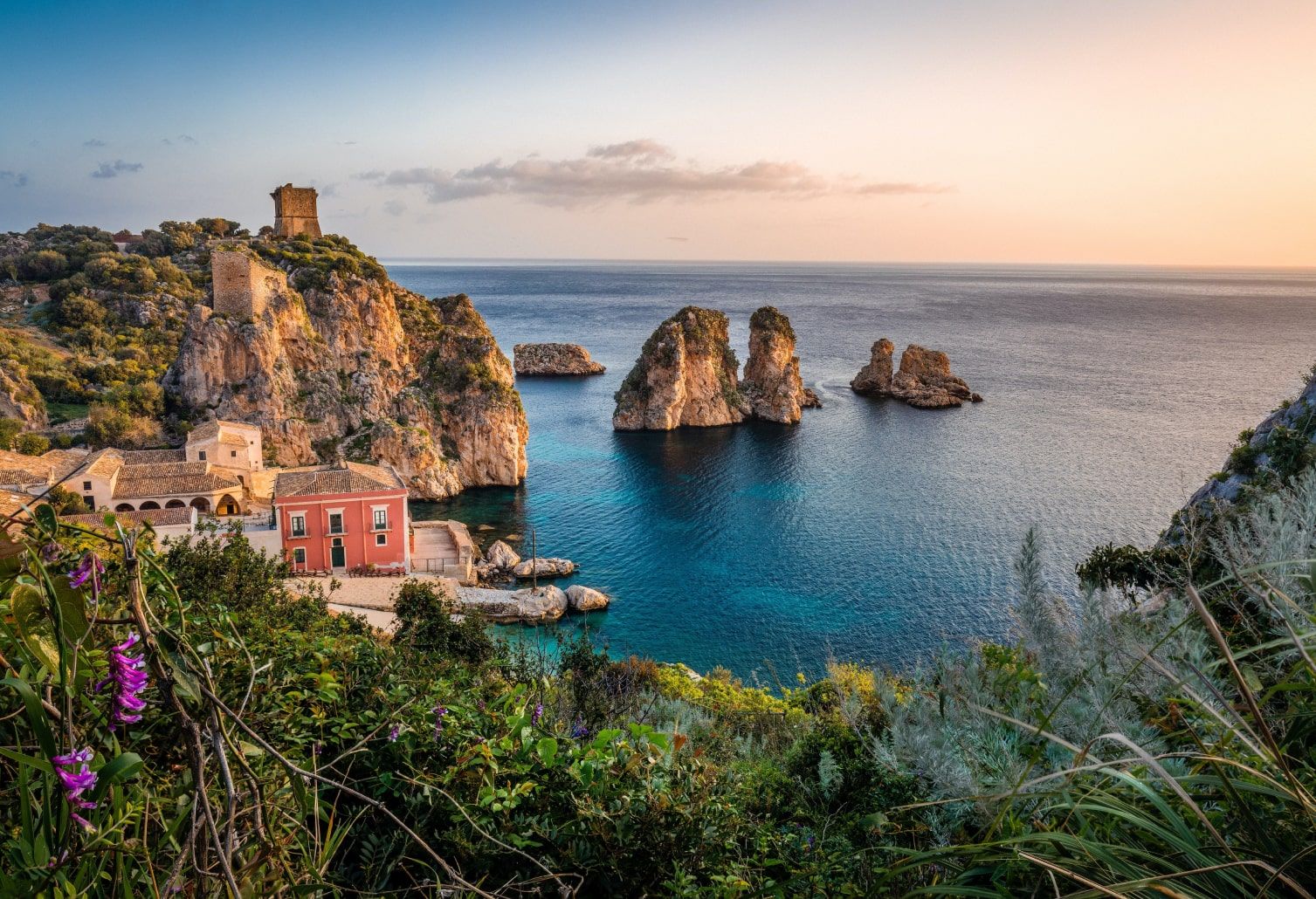 Sicily is a country bursting with unique blends of cultures and rich history. In the heart of Italy, it holds the position of the largest and most populous island in the Mediterranean, a few kilometers away from Tunisia.
We can see the relics of history scattered around the country and attractions like the ancient Greek temples, the cathedral mosaic, the diverse ethnicity, language, and exotic cuisine. The list would not be complete without mentioning the popular Sicilian capital city, Palermo.
The rich Sicilian culture is one that must be experienced and not merely read about. Whether you prefer luxury and paradise alongside exotic cuisine or you'd rather have street food on your Sicily vacation, there are Sicily attractions to suit every taste and style.
Sicily tourism is one of the best gifts you can give yourself or anyone dear to your heart. Still skeptical about whether to travel to Sicily? Well, here are a few fun facts about Sicily.
1.Sicily Houses the Most Active Volcano on the Planet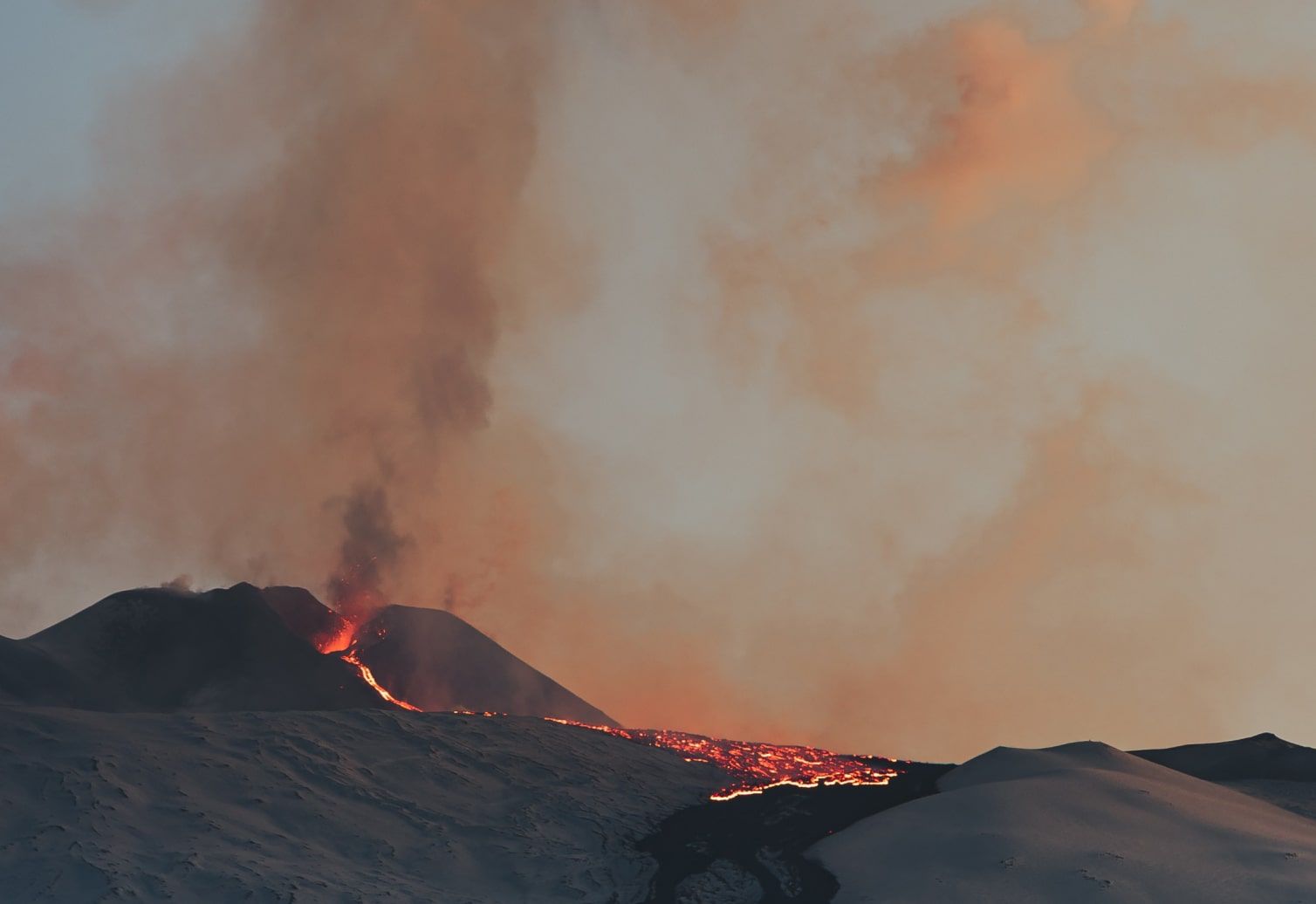 Mount Etna, the largest volcano in the world, is found in Sicily, but that's not all. Sicily is also home to about ten other volcanoes. If seeing a volcano is on your bucket list, a Sicily vacation is for you.
2.Ice Cream Is a Regular Breakfast Option in Sicily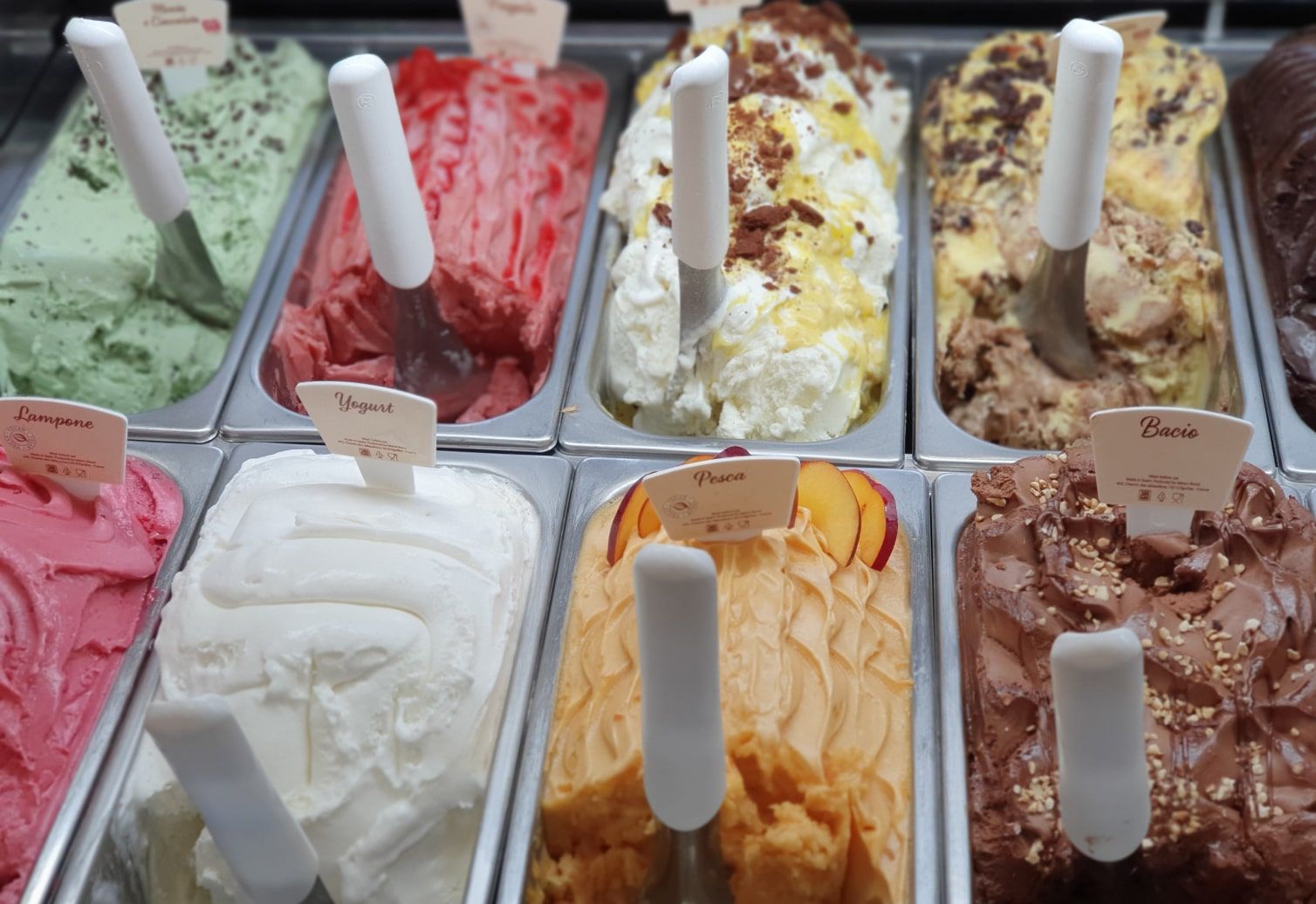 If you have a sweet tooth, this should be good news. The brioche con gelato is the peculiar sandwich ice cream typical in the country, and it remains one of the best street foods in Sicily.
3.Sicily Houses Some of the Best Wineries in Italy
When we think about superb wine, it is no surprise that Italy comes to mind. It makes it more interesting to note that Sicily is ranked the fourth-largest producer of wine in Italy. If you love your wine and the allure that comes with it, Sicily's tourism is the one for you.
4.The Popular Mathematician Archimedes Was Sicilian
Remember the famous Archimedes principle in high school and our beloved pi (π)? The popular ancient scientist and originator of this principle and term, Archimedes, was born in southern Sicily, Syracuse.

5.The First Mafia Originated in Sicily
The Sicilian mafia was created by an assembly of men in the early 19th century to protect fellow citizens and their properties from invasion and theft. There are now several functional mafias scattered around Italy.
With these mind-blowing facts, we are sure a Sicily vacation is on your mind, and the next question is where to go in Sicily. Not to worry, if you have been wondering where to go in Sicily, we have put together a list of the best places to visit in Sicily and, of course, the best things to do in Sicily. This is the best guide to help you enjoy Sicilian culture on your next Sicily vacation.
Savor the Scenes and the Stories
Sicily is a magical country with many historical charms that can easily be seen. There are several ways to savor the rich scenes of Sicily, like a stroll on the streets, a swim in the Mediterranean waters, or a simple boat cruise.
Whatever way you decide, the most important thing is to savor the moment to the fullest.
Devour Authentic Sicilian Food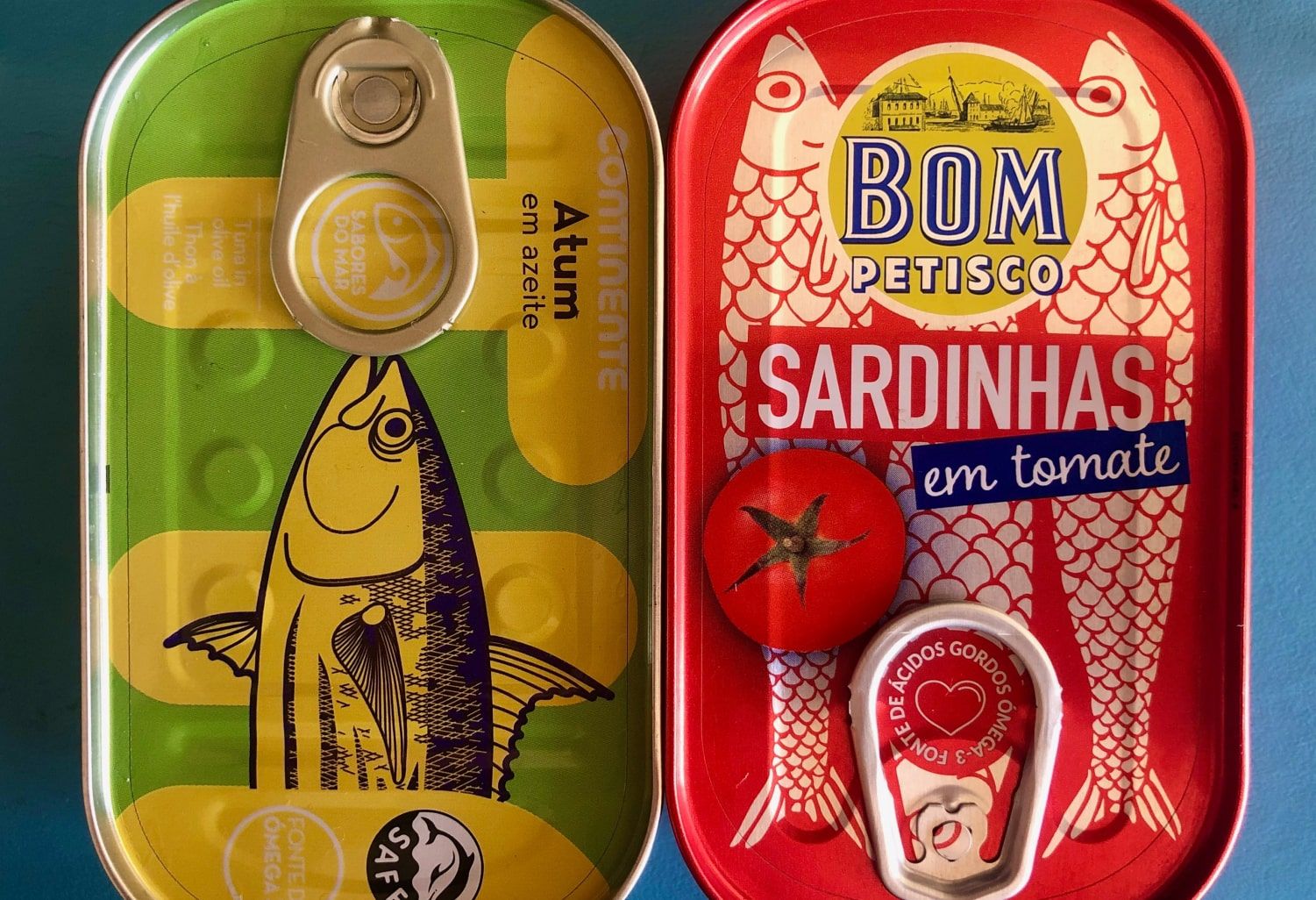 The word cuisine is synonymous with Italy, and it is no surprise that the country has received worldwide acclaim because of its culinary prowess. Sicily is not left out as authentic Sicilian cuisine can leave you biting your fingers and wanting more.
Devouring and exploring the amazing range of foods in Sicily is among the most important things to do in Sicily. Being an island, Sicily offers an exotic range of local seafood dishes guaranteed to keep you hooked.
Other popular cuisines in this region include toasted breadcrumbs, baked sardines, and the popular appetizer, sarde a beccafico.
If you are wondering where to go in Sicily, which is guaranteed to give you the best Sicilian-style cuisine, La Canonica in Catania is a good option.
Beaches, Swimming, and Parasol Days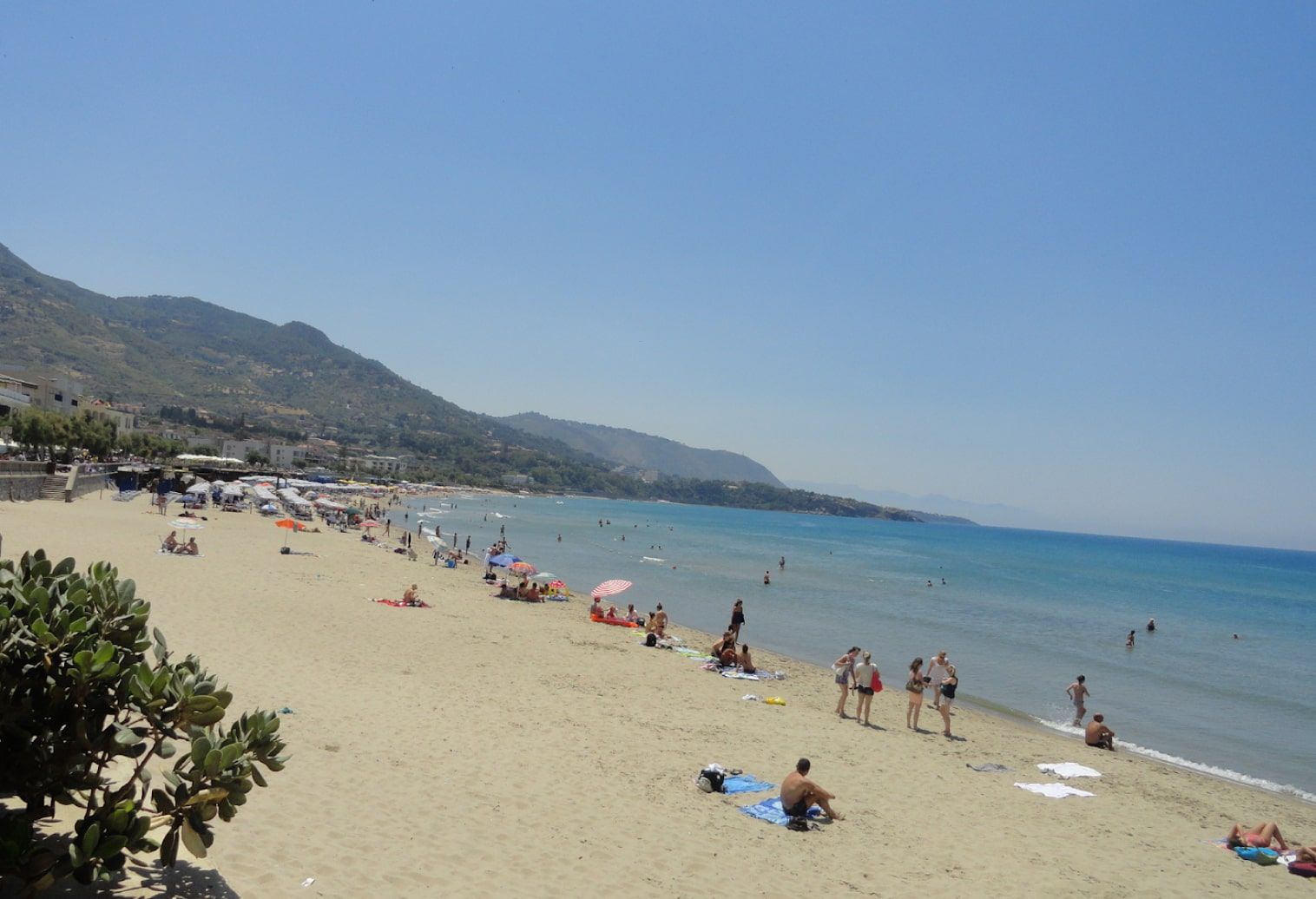 Sicily is a place with the largest number of beaches in Italy. Ranging from the isolated islands to the large and family-oriented beaches, Sicily has a beach for every taste and class.
The scenery from the beach is so amazing, with many having turquoise blue and emerald-colored waters bordered with fine pebbles in various shapes and sizes.
The amazing thing about these waters is that they are usually sufficiently warm to allow visitors to swim comfortably; this period usually lasts from May to October.
Whether you want to swim or you simply prefer to enjoy the ocean breeze under a parasol, visiting the beaches in Sicily is unarguably one of the best things to do in Sicily.
Conquer the Most Active Volcano on Earth
The largest, highest, and most active volcano globally, Mount Etna, is on the East Coast of Sicily. It is arguably one of the best places to visit in Sicily, with a breathtaking view spanning a wide expanse of land, approximately 40,000 acres. This large geographical area is contained within the borders of the Etna National Park.
Mount Etna's allure and beauty have earned it the prestige of being named a World Heritage Site in 2013 by UNESCO. Mount Etna is also famous for its frequent volcanic activities and eruptions.
Hiking and skiing are also allowed on Mount Etna during summer and winter, which is good news for sports lovers. It is also a suitable spot for you if you just want to be in tune with mother nature.
Asides from the volcano, there are additional must-see views this Sicily tourist attraction offers. Ranging from ancient caves to glaciers, you really can not have enough of this destination.
Hiking, skiing, or even visiting Mount Etna is definitely one of the best things to do in Sicily.
Spend a Few Days in Palermo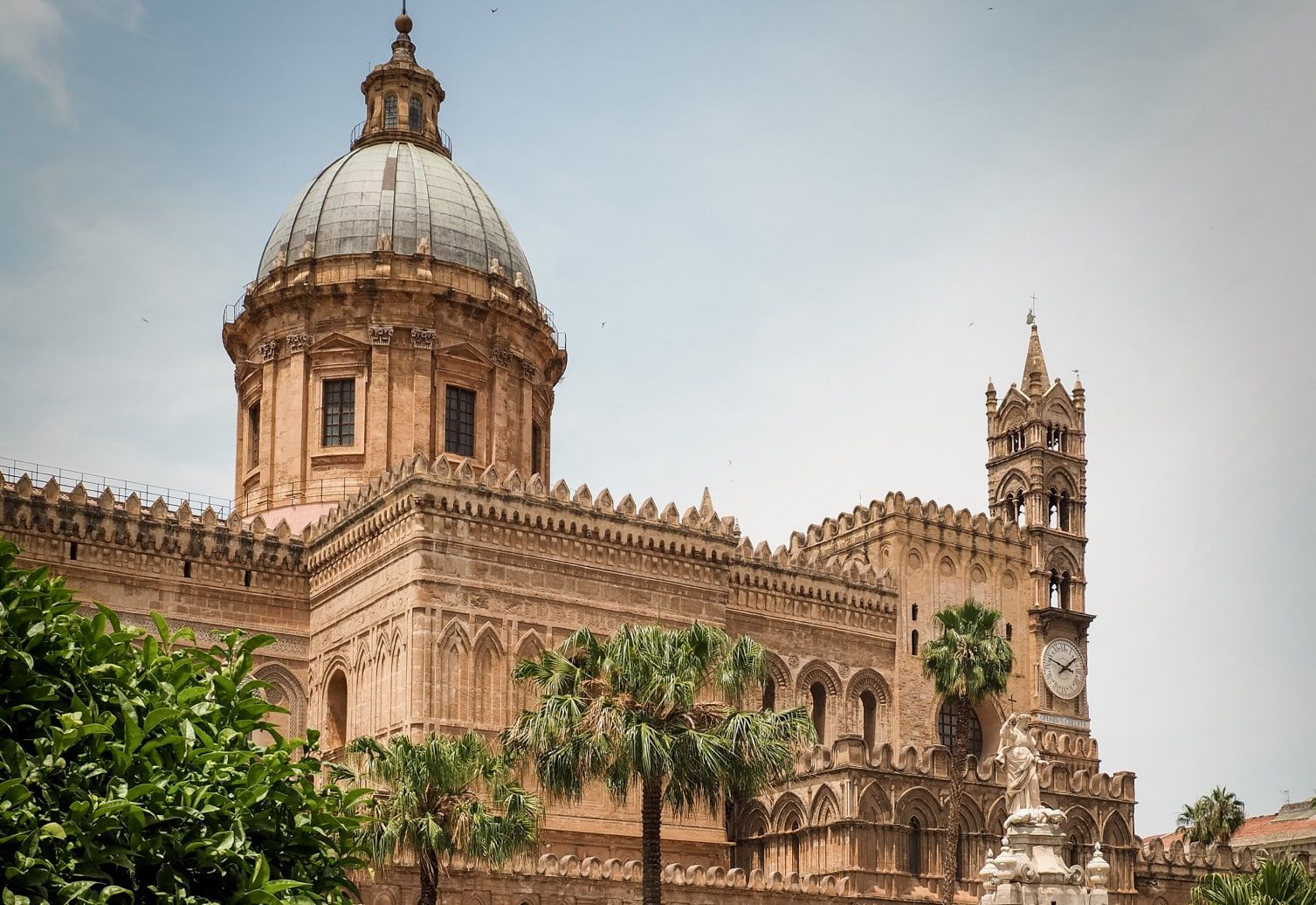 If what you seek is a beautiful blend of the finest architecture and cultural heritage alongside ancient relics laced with luxury and class, Palermo is the answer. The well-known Palermo is the economic, historical, and cultural headquarters of the region.
It also acts as the capital city of Sicily. There are several mind-blowing monuments present in this area, hence it would take quite some days to enjoy the experience fully.
Popular tourist attraction sites like the Palermo Cathedral, the Mondello beach, the Norman Palace, Mount Pellegrino, and the famous opera Teatro Massimo Vittorio are all in Palermo. Visiting these places on your next Sicilian vacation is among the highly rated things to do in Sicily.
Do a Road Trip
What is a vacation without a road trip? The streets of Sicily provide just the right ambiance, scenery, and allure to keep you hooked throughout your road trip. A road trip is undoubtedly one of the most important things to do in Sicily, as it gives you a wholesome view of the entire area.
Several Sicily vacation rentals offer to take tourists around the entire city for a fee. If traveling to Sicily is on your plan, you can never go wrong with a road trip.
Baroque N' Roll in Val Di Noto
The eight baroque cities are in the southern part of Sicily in the heart of the Noto Valley. These striking and charming sites gained formal recognition by UNESCO in 2022 after bagging the title of World Heritage Site. These sites each possess distinct and rare beauty, outdoing each other in beauty and form.
From the artistic sensation of Scicli to the rich architecture of Caltagirone and the hill city of Modica, these baroque cities are here to give you the scenery you won't forget.
Traveling to Sicily without visiting the baroque cities is certainly an incomplete trip.
Boat Trips to the Archipelagos
The Aeolian Archipelagos provides one of the most fascinating views in the entire Sicily. These Archipelagos consist of seven different islands, leaving visitors left with choices.
Aside from the charming view, another highlight of this location is the boats available for tourists for a fee to explore the islands and have a wholesome view of them.
One interesting fact is that these seven islands were created because of lava spewing from the active volcanoes. This resulted in a beautiful blend of varying landscapes ranging from the whitewashed to the black sand beaches.
Maintaining its position as one of the fascinating Sicily attractions, the Archipelagos are certainly among the best places to visit in Sicily for complete relaxation and an attractive view.
When you decide to travel to Sicily, a boat trip to the Archipelagos is an experience you should not deny yourself.
Unpick Mafia Myths in Corleone
It is no news that one of the famous things Sicily is known for is its mafia or Cosa Notra. The myth of the mafia being glamorous and heroic originated from the 50-year-old movie, The Godfather. This myth has since been dispelled as evidence has shown that the mafia was not heroic.
In fact, on the contrary, they ran a network of organized crime in modern-day Corleone. Aside from the shadows of a not-so-pleasant history, Corleone is an amazing place with lovely mountainous scenery.
If you love to explore or are simply curious about the mafia myths and reality, a visit to Corleone is one of the best things to do on your trip to Sicily. Just be sure to go with your camera.
Go to Those Big Greek Temples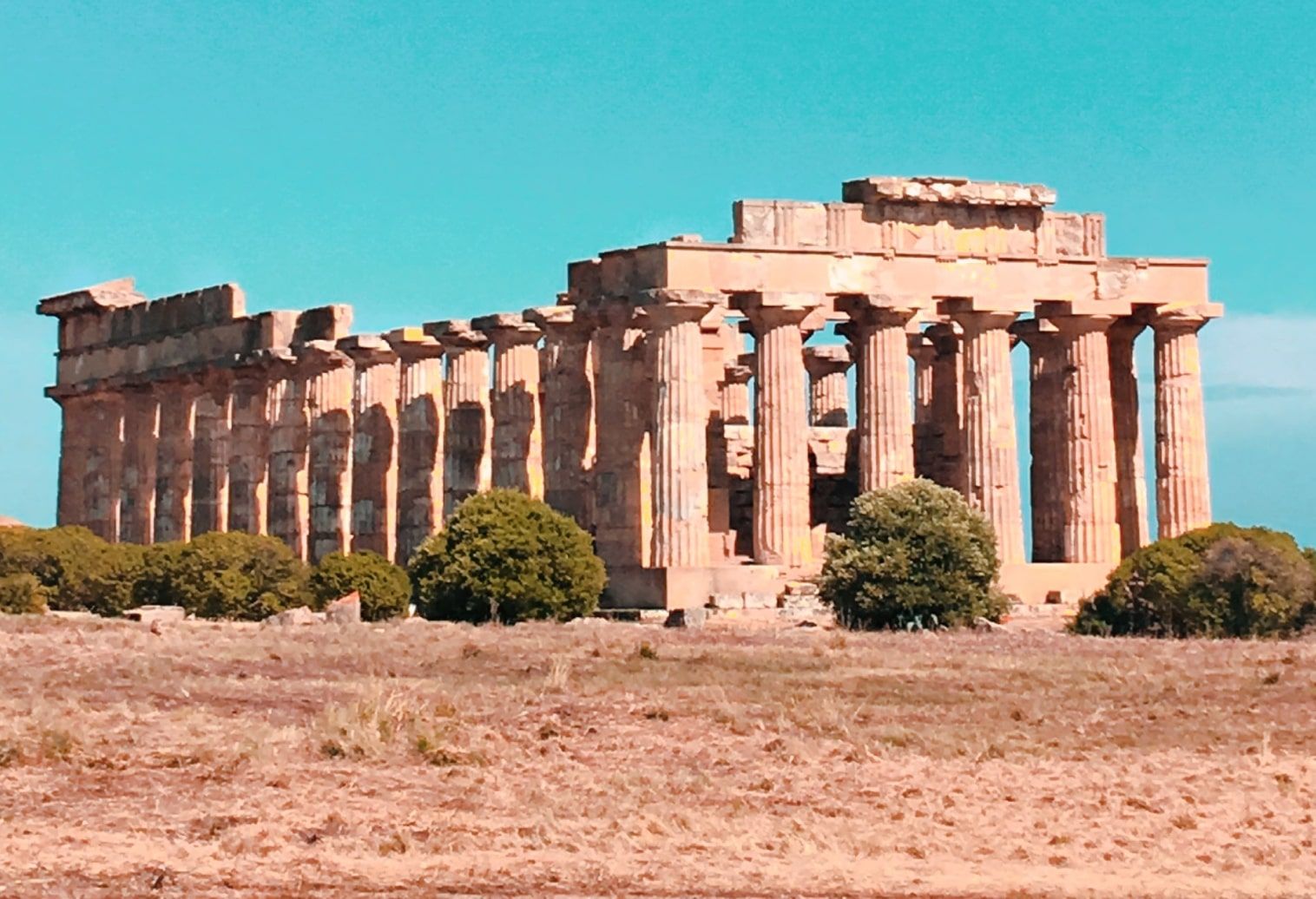 Your list of things to do in Sicily would not be complete without visiting these big Greek archaeological treasures in the valley of temples. This archaeological storehouse is found in one of the earliest formed towns in Sicily, Agrigento.
It is the major archaeological site that houses the remnants of the ancient Greek civilization, especially the temples dating as far back as the 6th century. The most famous of these temples is the Temple of Concordia, which is regarded as the best-preserved Greek temple remaining.
This Sicily tourism hotspot is a UNESCO World Heritage Site. To aid visitors or tourists in the area, cafes, restrooms, and bookshops are present on temple sites. Sicily vacation car rentals are available to help visitors get to the temple area. This is one of the most sought-after Sicily attractions and a must-see for you on your next travel to Sicily.
Walk the Lo Zingaro Coastal Trail
If you are a nature enthusiast and love hiking and trekking, the Zingaro Reserve is definitely one of the best places to visit on your next travel tour to Sicily. Stretched out a length of over 4 miles, Zingaro Reserve is domiciled on the North-Western part of Sicily found along the Gulf of Castellammare.
Since its creation in 1981, it has been unaffected or manipulated by human activities, which makes it reserve most of its natural biodiversity. It is home to almost 700 distinct and varied species of plants and animals.
Asides from the biodiversity of the reserve's flora and fauna, there are also sizable beaches and bays scattered in different locations in the reserve. Snorkeling and hiking are also allowed, which is one of the top-rated things to do in Sicily.
After walking the Zingaro Coastal Trail, round off the day by having a cool swim right in the Mediterranean Sea. This is probably the major highlight of this tourist attraction.
One thing is certain; your Sicily tourism will not be complete without stopping by the Zingaro Natural Reserve.
Explore Two Beautiful Hilltop Towns
An approximate 85% of the land in Sicily comprises mountains and hills; only about 14% is made up of valleys and plain grounds. This simply means an abundance of hilltop cities and towns in Sicily. The abundance of these towns will leave the visitors with a tough choice. Among several options, some stand out, such as Castiglione di Sicilia, Parco delle Madonie, and Gangi, among others.
Whatever you do on your Sicilian trip, exploring at least two hilltop towns is an absolute necessity.
Chilling Out in Cefalù
Chilling in Cefalú is also top-rated on the list of things to do in Sicily, and the reason is not far-fetched. In the northern part of Sicily, Cefalú is an exquisite and scenic village. The area is also strongly known for its affiliation with fishing and other related activities.
Perhaps the icing on the cake in this area is that it boasts of some of the best beaches and islands in the region. If a long stroll on the beach alongside fishing and a beautiful aquamarine view sounds like relaxation to you, Cefalù is the destination for you.
A Trip to Sicily?
Choosing to embark on Sicily tourism is one of the best vacation decisions. From the mouth-watering foods in Sicily to the breathtaking scenery, it is no news that Sicily has its attractions.
Whether you're seeking a weekend getaway, a vacation with family and friends, a change of scenery, or simply looking for adventure, there is an option for every taste. Which of these things are you likely to do on your next Sicily trip?