Things To Do In & Around Meredith, NH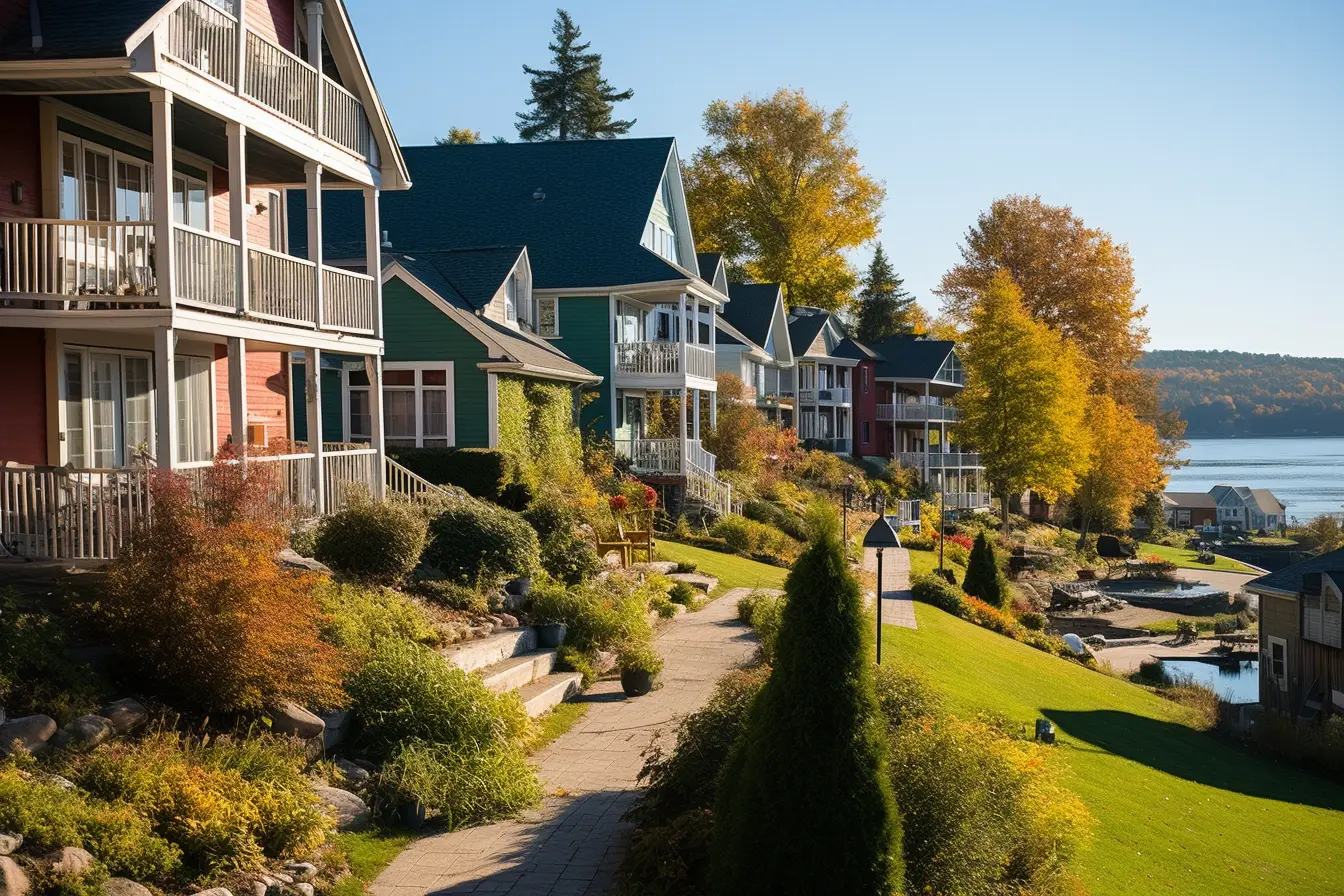 Nestled in the heart of New Hampshire's stunning Lakes Region, Meredith is a gem that sparkles with charm and vivacity, beckoning travelers and locals alike with its myriad attractions and activities. This quaint town, cradled by the serene waters of Lake Winnipesaukee and the rugged elegance of the surrounding hills, offers a kaleidoscope of experiences that range from tranquil lakeside relaxation to exhilarating outdoor adventures. In this blog post, we will embark on a journey through the enchanting streets of Meredith, NH, uncovering the top activities and hidden treasures that make this town a must-visit destination.
As we delve into things to do In & around Meredith, NH, we're not just listing locations; we're weaving a tapestry of experiences that capture the essence of New England charm. Whether you're a nature enthusiast, a history buff, an art lover, or someone who simply enjoys the finer things in life, Meredith has something to enchant everyone.
Each of these destinations and activities forms a thread in the vibrant tapestry that is Meredith, NH. In the upcoming sections of this blog post, we will explore each of these remarkable activities in detail, giving you a comprehensive guide to making the most of your time in this enchanting town.
Explore the Beauty of West Rattlesnake Mountain
West Rattlesnake Mountain, a name that evokes both intrigue and a hint of wilderness, stands as one of the most cherished natural landmarks in the Meredith, NH area. This mountain, though modest in elevation, offers an experience that epitomizes the grandeur of New Hampshire's Lakes Region. Its accessible trails, breathtaking views, and the serene ambiance make it a must-visit for anyone exploring the "things to do In & around Meredith, NH."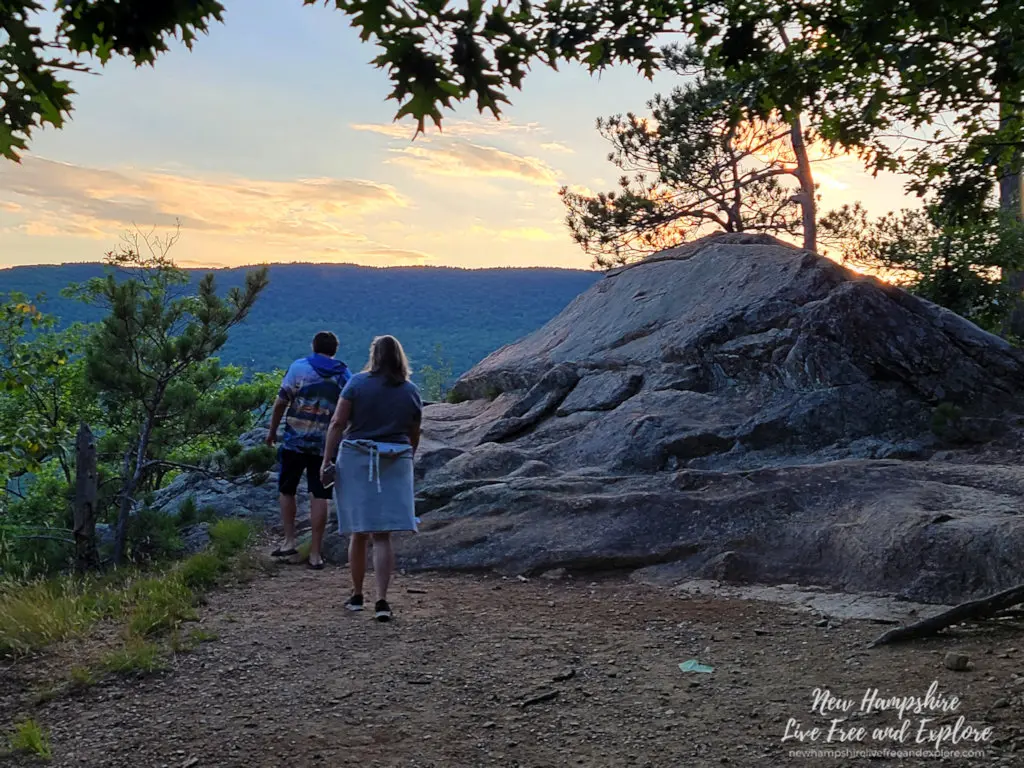 The Trail to Tranquility
The journey to the summit of West Rattlesnake Mountain is as enchanting as the destination itself. The trail, known for its friendly terrain, makes it a perfect choice for families, casual hikers, and seasoned trekkers alike. As you embark on this trail, you are greeted with a canopy of lush greenery, a diverse array of flora and fauna, and the soft whisper of the natural world. The path, winding through the heart of the forest, offers a symphony of bird calls and the rustling of leaves, a serene escape from the bustle of everyday life.
A Summit with a View
Reaching the summit of West Rattlesnake Mountain is a moment of triumph and awe. The panoramic view from the top is nothing short of spectacular, offering a sweeping vista of Squam Lake and its myriad islands, framed by the rolling hills and distant mountains. It's a place where time seems to stand still, allowing visitors to soak in the majesty of nature's artwork. The summit serves as a perfect spot for picnics, photography, or simply sitting back and admiring the landscape's beauty.
Family-Friendly Adventure
What makes West Rattlesnake Mountain a family favorite is its accessibility and the ease of the trail. Children find delight in the adventure of the hike, with enough challenge to make it exciting but not too strenuous to be overwhelming. Along the way, families can engage in bird watching, identifying various plant species, and enjoying the simple joy of being in nature. The summit provides a safe and spacious area for children to explore, making it an ideal location for instilling a love for the outdoors in young hearts and minds.
Seasonal Splendor
Each season drapes West Rattlesnake Mountain in a different cloak of beauty. Spring brings with it a burst of new life, summer offers clear, sunny skies ideal for hiking, fall adorns the landscape with a tapestry of autumn colors, and winter turns the mountain into a serene snowy wonderland. This seasonal variety ensures that repeat visits to the mountain are as unique and rewarding as the first.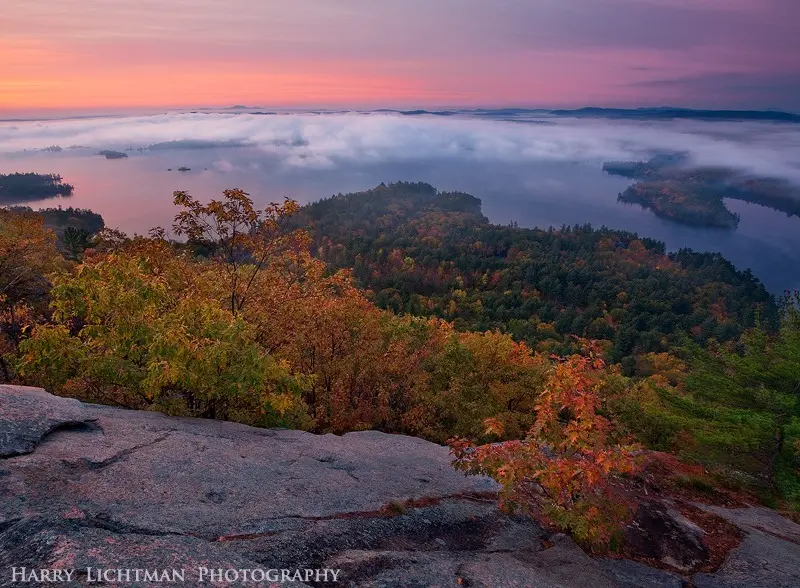 The Photographer's Muse
For photography enthusiasts, the mountain is a canvas of endless possibilities. The interplay of light and landscape at different times of the day creates a myriad of opportunities to capture stunning photographs. From the golden hues of a sunrise to the rich colors of a sunset, the views from West Rattlesnake Mountain provide a spectacular backdrop for both amateur and professional photographers.
Mindful Moments
In today's fast-paced world, West Rattlesnake Mountain offers a much-needed retreat for mindfulness and meditation. The tranquil environment is conducive to reflection and relaxation, making it a popular spot for those seeking a peaceful escape. The summit, with its expansive view, is an ideal place for yoga, meditation, or simply sitting in quiet contemplation.
Discover Fresh Produce and Fun Activities at Moulton Farm
Moulton Farm, located in the verdant landscapes of Meredith, NH, is not just a farm but a vibrant hub of agricultural richness and community engagement. This farm, with its commitment to sustainable practices and a deep-rooted connection to the land, provides an immersive experience that goes beyond the typical farm visit. It's a place where the bounty of the earth is celebrated, local heritage is honored, and visitors of all ages can engage in a plethora of activities.
A Testament to Sustainable Farming
At the heart of Moulton Farm lies a philosophy of sustainable agriculture that respects the land and aims to provide the highest quality produce. The farm's dedication to using environmentally friendly methods and supporting local ecosystems is evident in every vibrant fruit and crisp vegetable it offers. It's an educational journey as much as a culinary one, where visitors can learn about the importance of sustainable farming practices and how they contribute to a healthier planet.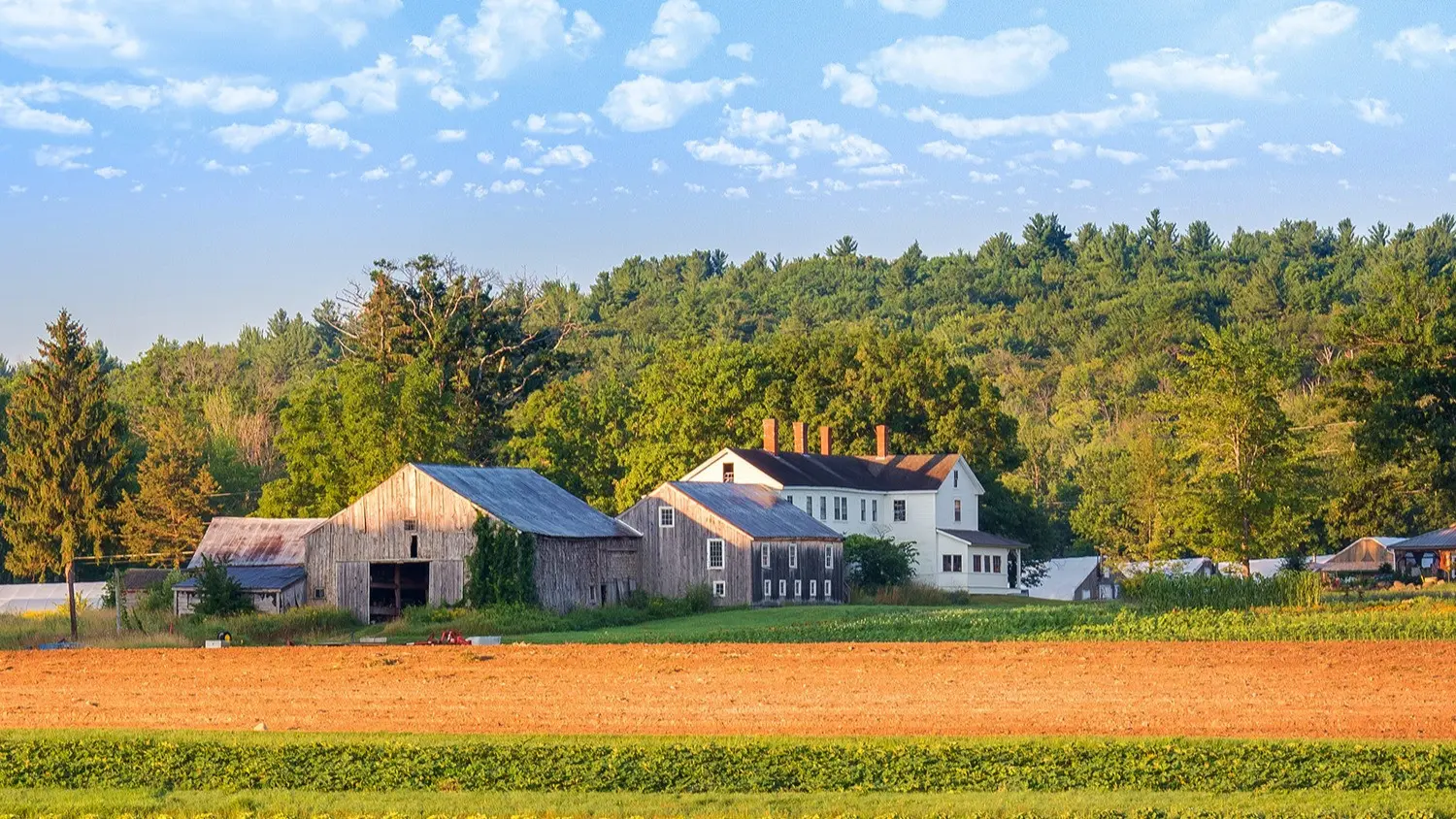 A Cornucopia of Fresh Produce
The farm market at Moulton Farm is a treasure trove of fresh, locally grown fruits and vegetables. From crisp apples to succulent strawberries, the variety is staggering. The market also offers a selection of artisanal products like homemade baked goods, jams, and specialty cheeses, each item telling its own story of local craftsmanship and culinary tradition.
Family Fun and Seasonal Festivities
Moulton Farm is synonymous with family fun, especially during the autumn season. The farm's famous corn maze becomes a playground of adventure and laughter, while the pumpkin patch invites families to pick their perfect pumpkin. These seasonal activities, set against the backdrop of New England's fall colors, create a festive atmosphere that's hard to match.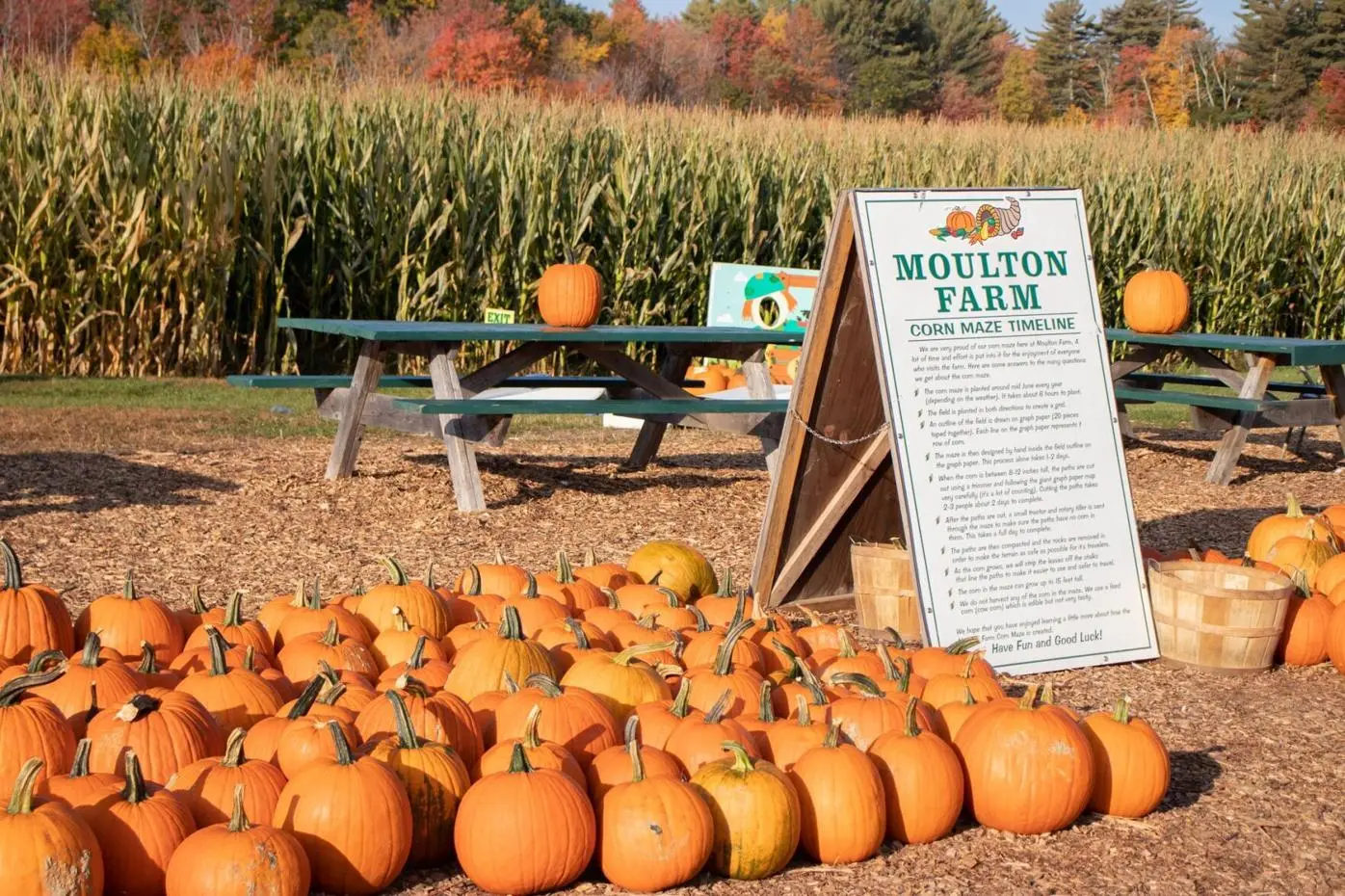 Educational Workshops and Events
Moulton Farm is committed to education and community engagement, offering workshops and events throughout the year. These events range from cooking classes and gardening workshops to special farm-to-table dinners. They provide an opportunity for visitors to deepen their understanding of food, farming, and sustainability.
The Garden Center: A Gardener's Delight
For those with a green thumb, or those aspiring to have one, the farm's garden center is a paradise. It offers a wide range of plants, gardening supplies, and expert advice to help you bring a piece of Moulton Farm's magic into your own garden. It's a place where gardening is celebrated as an art and a crucial part of sustainable living.
A Journey Through Meredith's Diverse Attractions
Meredith, NH, with its picturesque landscapes and vibrant community, offers a plethora of activities that cater to a wide array of interests. From the tranquil shores of its lakes to the cultural richness of its historical sites, Meredith is a town that invites exploration and discovery. In this section, we will journey through a selection of Meredith's diverse attractions, each offering a unique glimpse into the heart and soul of this charming New England town.
Embrace the Artistic Spirit at the Meredith Sculpture Walk
The Meredith Sculpture Walk is an outdoor exhibit that transforms the town's streets into a canvas of creativity. As you stroll through this artistic wonderland, you are greeted by a collection of sculptures that range from the abstract to the lifelike. Each piece tells a story, crafted by the skilled hands of local and national artists. The walk is not just a visual treat; it's a journey into the imagination and a celebration of artistic expression.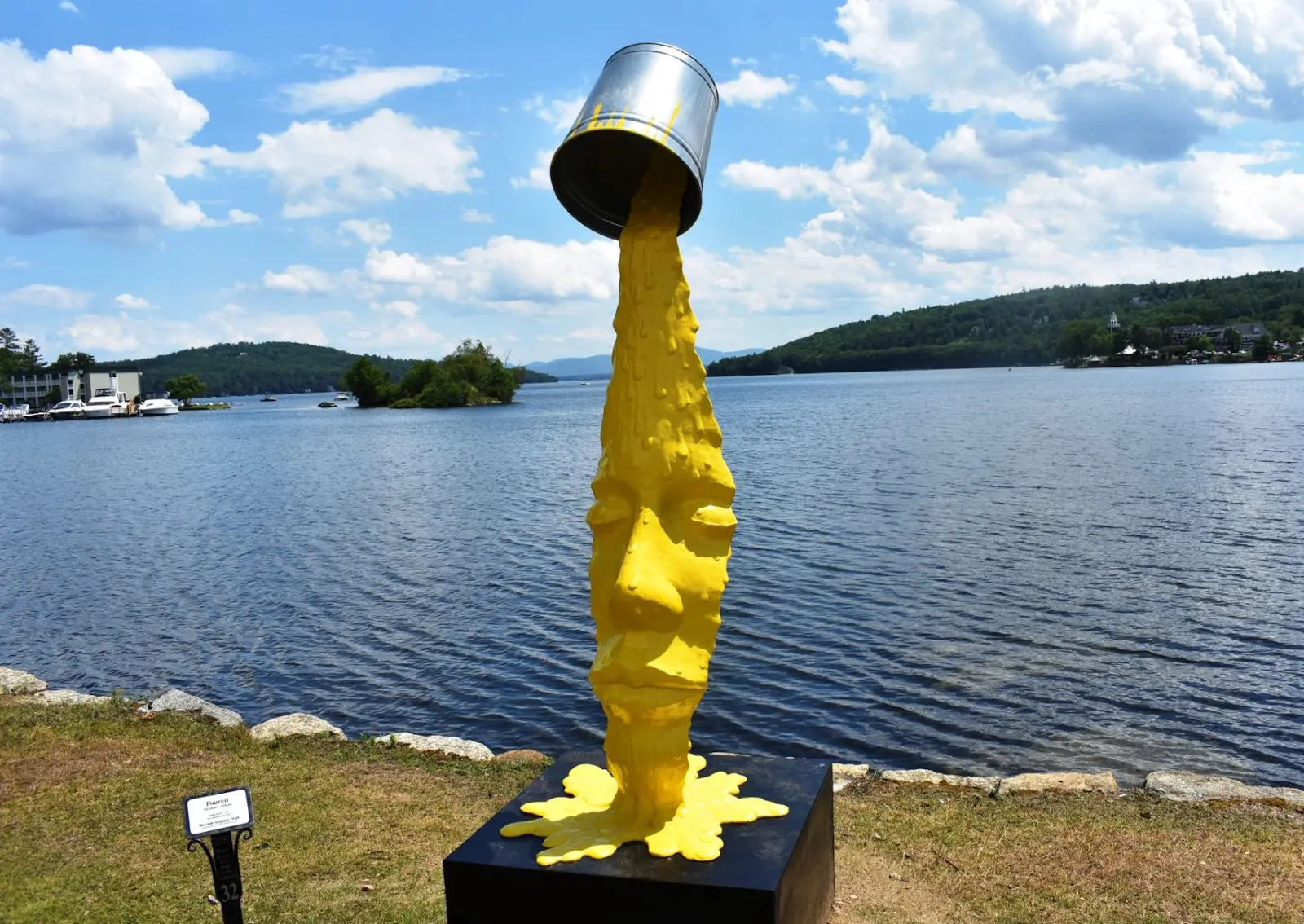 Relive History at the Meredith Historical Society
Stepping into the Meredith Historical Society is like traveling back in time. The society, housed in a building steeped in history, offers a window into Meredith's past. Through its collection of artifacts, photographs, and documents, visitors gain insights into the people, events, and lifestyles that shaped the town. It's an experience that connects the past with the present, reminding us of the rich tapestry of history that underlies the modern town of Meredith.
Bask in the Sun at Waukewan Beach
Waukewan Beach offers a slice of lakeside paradise, with its soft sands and clear waters. It's a perfect spot for a family day out, where children can play and swim while adults relax and soak up the sun. The beach also serves as a launch point for kayaking and fishing, making it a hub of aquatic activities. The beauty of Waukewan Beach lies in its simplicity – a tranquil escape where the sounds of waves and laughter blend harmoniously.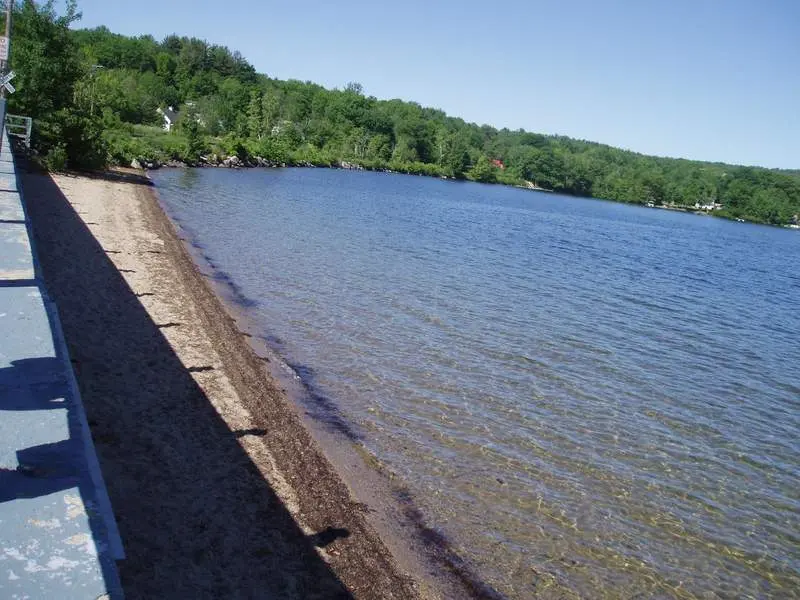 Uncover Treasures at Mill Falls Marketplace
Shopping at Mill Falls Marketplace is not just about purchases; it's about the experience. This charming marketplace, nestled by the lake, hosts a variety of shops that offer everything from local crafts to gourmet foods. The architecture of the marketplace, with its rustic charm, adds to the shopping experience, making it a delightful excursion for those looking to find unique gifts or indulge in some retail therapy.
Savor the Flavors at Hermit Woods Winery & Deli
Hermit Woods Winery & Deli is a culinary gem in Meredith. This boutique winery specializes in handcrafted wines made from locally sourced fruits and honey. A visit to Hermit Woods is an educational journey into the art of winemaking, complete with tastings that tantalize the palate. The accompanying deli offers a selection of artisanal cheeses and charcuterie, perfectly complementing the wines.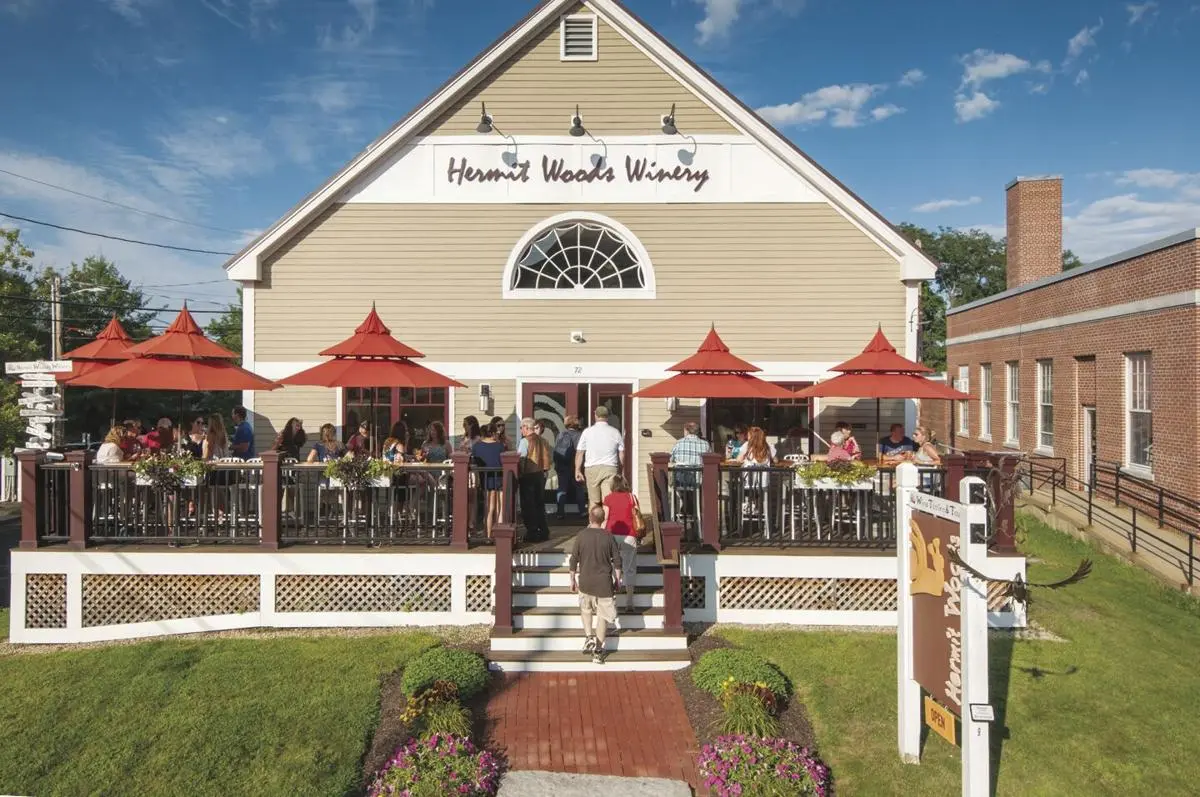 Experiencing the Charm of Meredith's Lakes and Outdoor Adventures
Meredith, NH, is a town that truly comes to life in the great outdoors. Its proximity to pristine lakes and scenic mountains offers a playground for nature enthusiasts and adventure seekers alike. In this section, we explore the myriad of outdoor activities that make Meredith a haven for those who love to experience nature at its finest.
Boating Bliss on Lake Winnisquam
Lake Winnisquam, a sparkling gem in the heart of New Hampshire's Lakes Region, is a boater's paradise. The lake's calm waters are ideal for a variety of boating activities, from leisurely pontoon rides to exhilarating water skiing. The surrounding scenery, with its lush forests and rolling hills, provides a stunning backdrop for a day spent on the water. Marinas around the lake offer boat rentals and all the necessary equipment, making it easy for everyone to enjoy a day of boating, regardless of experience level.
The Thrill of the Tracks: Winnipesaukee Scenic Railroad
For those who prefer a more relaxed pace, the Winnipesaukee Scenic Railroad offers a unique way to experience the beauty of the Lakes Region. The vintage train winds its way along the picturesque shores of Lake Winnipesaukee, offering passengers a chance to sit back and soak in the panoramic views. The gentle clack of the train on the tracks and the scenic vistas create a nostalgic and serene journey through the heart of New England's natural splendor.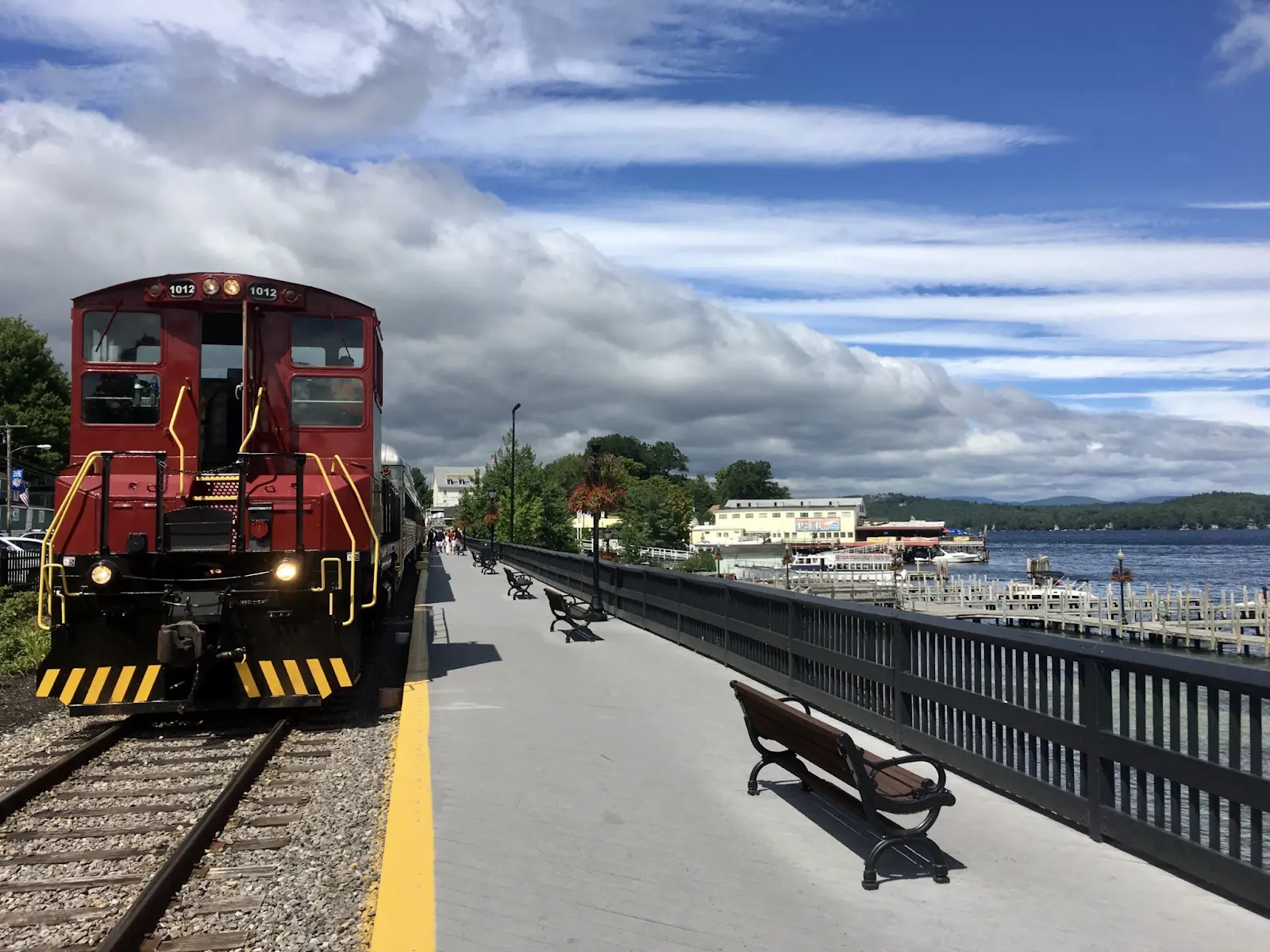 Hiking Adventures at Ahern State Park
Ahern State Park, with its network of trails winding through diverse landscapes, is a hiker's delight. From leisurely walks along the lake's edge to more challenging hikes through dense forests and over rolling hills, the park caters to all levels of hiking enthusiasts. The park's trails also offer opportunities for mountain biking and wildlife watching, making it a versatile destination for outdoor recreation.
A Day at Weirs Beach: Fun in the Sun
Weirs Beach is the epitome of summer fun, offering a sandy beach perfect for swimming, sunbathing, and beach games. The beach's boardwalk, with its arcades and local eateries, adds to the festive atmosphere. Weirs Beach is more than just a place to relax by the water; it's a hub of summer activities, from fireworks displays to outdoor concerts, ensuring that there's always something exciting happening.
Fishing Escapades on Meredith's Lakes
The lakes around Meredith are a fisherman's dream, teeming with a variety of fish including bass, trout, and salmon. Whether you're a seasoned angler or a beginner, the experience of casting a line in the tranquil waters of Meredith's lakes is both peaceful and exhilarating. Local fishing guides and charters are available to take visitors to the best fishing spots and share their expertise, making for an unforgettable fishing adventure.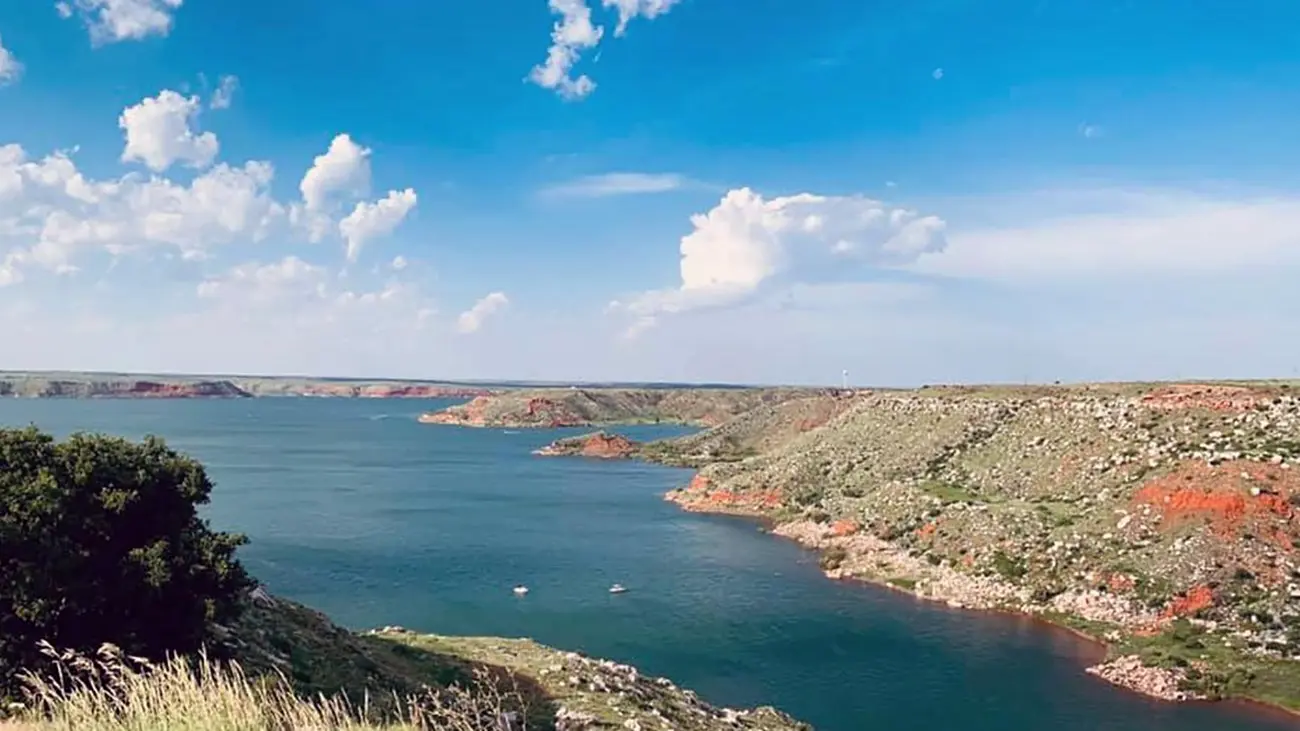 Celebrating Meredith's Cultural and Historical Heritage
Meredith, NH, is not just a scenic destination; it's a town steeped in history and culture, where the past and present blend seamlessly. This section of our guide delves into the cultural and historical attractions that offer visitors a chance to connect with Meredith's rich legacy and vibrant community.
The American Police Motorcycle Museum: A Unique Journey Through Time
The American Police Motorcycle Museum stands as a unique tribute to the history of motorcycle policing in the United States. This museum, one of the few of its kind, showcases an impressive collection of vintage police motorcycles, along with memorabilia and artifacts that tell the story of law enforcement on two wheels. The museum offers an intriguing journey through time, highlighting the evolution of police motorcycles and the officers who rode them.
The Winnipesaukee Playhouse: A Beacon of Performing Arts
The Winnipesaukee Playhouse is a cornerstone of Meredith's cultural scene, offering a range of theatrical performances that captivate and entertain. From classic plays to contemporary productions, the playhouse is renowned for its high-quality performances that engage audiences of all ages. The intimate setting of the theater, combined with the talent of the actors and production teams, makes each visit a memorable experience.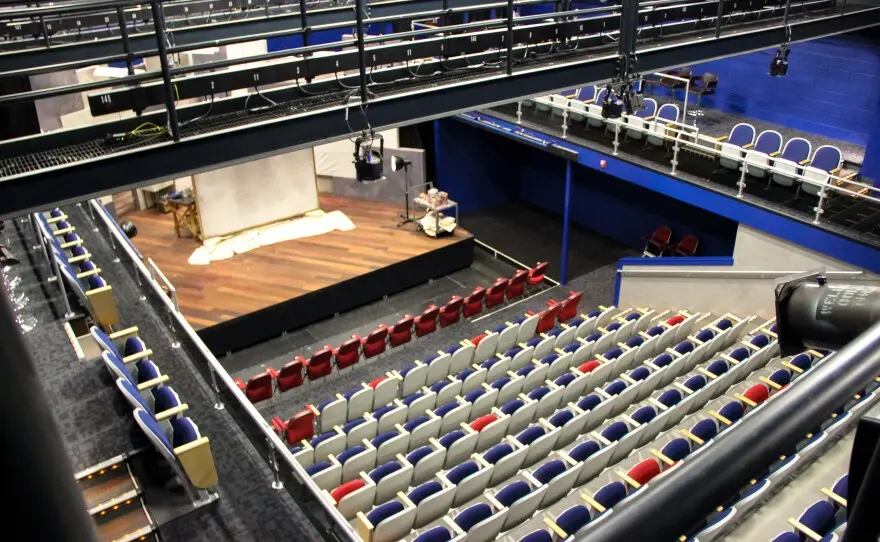 Meredith Historical Society: Preserving and Sharing Local Stories
The Meredith Historical Society plays a pivotal role in preserving the town's heritage. Located in a building rich with history, the society's museum houses a collection of artifacts, documents, and photographs that narrate the story of Meredith and its people. The museum is more than a repository of history; it's a place where visitors can connect with the town's past and gain a deeper understanding of its development and character.
The Meredith Sculpture Walk: Art in the Heart of the Town
The Meredith Sculpture Walk turns the town's streets and parks into a public art gallery. This outdoor exhibit showcases a diverse range of sculptures, each piece a reflection of the artistic spirit and creativity of its maker. The walk is an invitation to explore Meredith through an artistic lens, offering a new perspective on the town and its surroundings.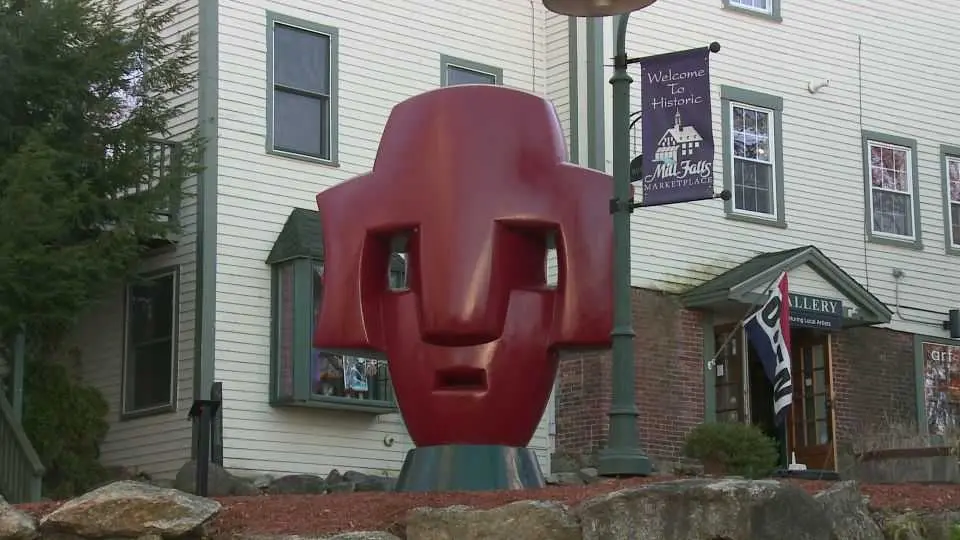 The Mill Falls Marketplace: A Blend of Shopping and History
Mill Falls Marketplace is not just a shopping destination; it's a historical site that combines retail with the charm of Meredith's past. The marketplace, set in a beautifully restored mill, features a variety of shops, eateries, and galleries. Shopping here is an immersive experience, blending the pleasure of finding unique items with the ambiance of a bygone era.
A Culinary Tour and Community Spirit in Meredith, NH
Meredith is not just a picturesque New England town; it's a culinary haven and a center for community gatherings. From renowned local eateries to annual festivals, this section offers a glimpse into the town's rich gastronomy and vibrant community life.
Dining at the Lakehouse Grille
Overlooking the scenic Lake Winnipesaukee, the Lakehouse Grille at Church Landing is a culinary landmark in Meredith. Known for its New England-inspired cuisine, the restaurant offers a menu that features fresh, local ingredients. Diners can enjoy expertly prepared seafood, steak, and seasonal specialties while taking in the stunning lake views, making it an unforgettable dining experience.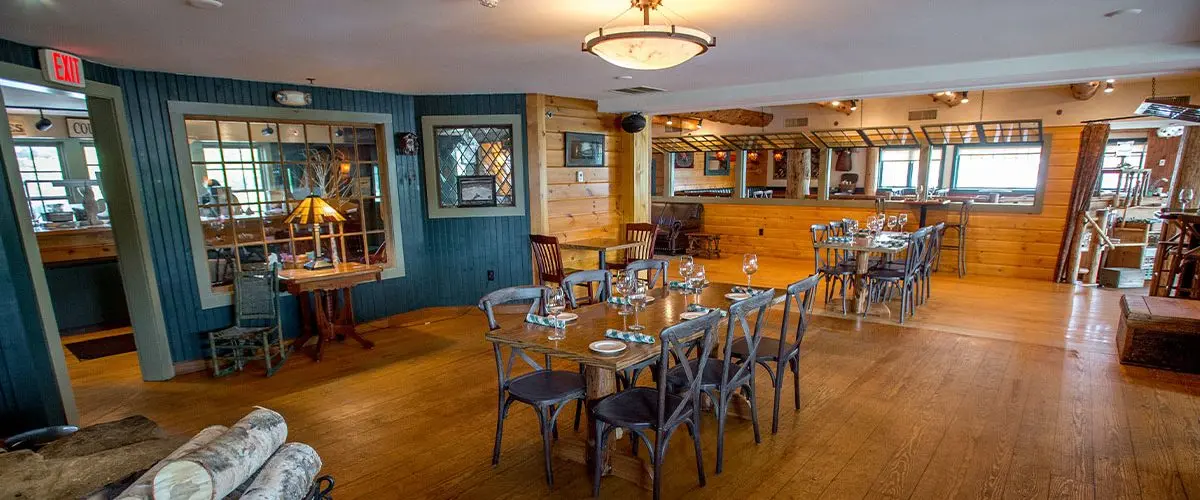 Wine Tasting at Hermit Woods Winery
Hermit Woods Winery is a cornerstone of Meredith's artisanal food scene. This boutique winery specializes in crafting unique wines from locally sourced fruits and honey. Visitors can enjoy a guided tasting experience, learning about the winemaking process while sampling a variety of wines, from classic grape varieties to innovative fruit blends.
The Meredith Farmers' Market
The Meredith Farmers' Market is a vibrant spot where locals and visitors alike come together to enjoy the best of New Hampshire's local produce. Held seasonally, the market features a wide range of vendors selling fresh fruits, vegetables, baked goods, and artisanal crafts. It's not just a place to shop; it's a community event where one can enjoy live music and local food in a friendly, festive atmosphere.
Educational and Family-Friendly Activities in Meredith, NH
Meredith is not just about scenic beauty and outdoor adventures; it's also a place where families can find a variety of educational and fun activities. From interactive museums to family-friendly farms, this section highlights destinations in Meredith that are perfect for visitors of all ages looking to learn and have fun.
The Loon Center: A Haven for Wildlife Enthusiasts
The Loon Center, located near Meredith, is dedicated to the protection and study of loons and their habitats. This center provides an educational experience for families and wildlife enthusiasts, offering exhibits about loon behavior, conservation efforts, and the chance to observe these beautiful birds in their natural environment.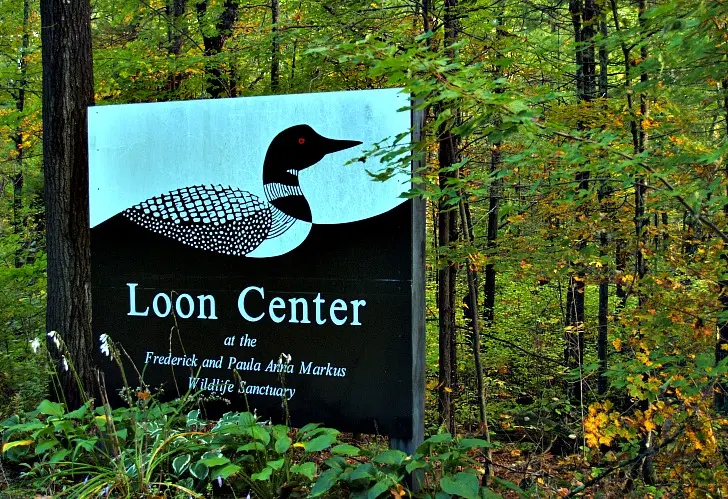 Educational Fun at the Squam Lakes Natural Science Center
The Squam Lakes Natural Science Center is another family-friendly destination offering interactive exhibits and outdoor trails that showcase local wildlife and natural habitats. Visitors can explore the live animal exhibit trail, gardens, and interactive displays, making it an ideal spot for a day of learning and exploration with the family.
Family Farm Visits: Moulton Farm and Others
Moulton Farm and other local farms in the Meredith area offer a chance for families to learn about agriculture and farming practices. These farms often host family-friendly activities such as pick-your-own fruits, farm tours, and seasonal events like pumpkin patches and corn mazes, providing fun and educational experiences for all ages.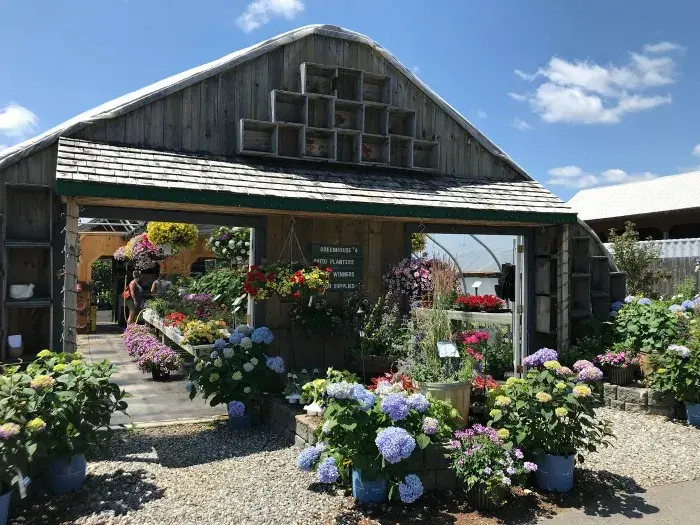 The Winnipesaukee Scenic Railroad: A Journey Through History
The Winnipesaukee Scenic Railroad is a delightful experience for families, offering train rides along the picturesque shores of Lake Winnipesaukee. This journey not only provides beautiful views but also offers a glimpse into the region's railroad history, making it an entertaining and educational outing.
The Children's Museum of New Hampshire: A Short Drive for Big Fun
A short drive from Meredith, the Children's Museum of New Hampshire in Dover offers interactive exhibits that engage children in learning through play. With a variety of hands-on activities covering science, culture, and the arts, the museum is a fantastic destination for families looking for a day trip.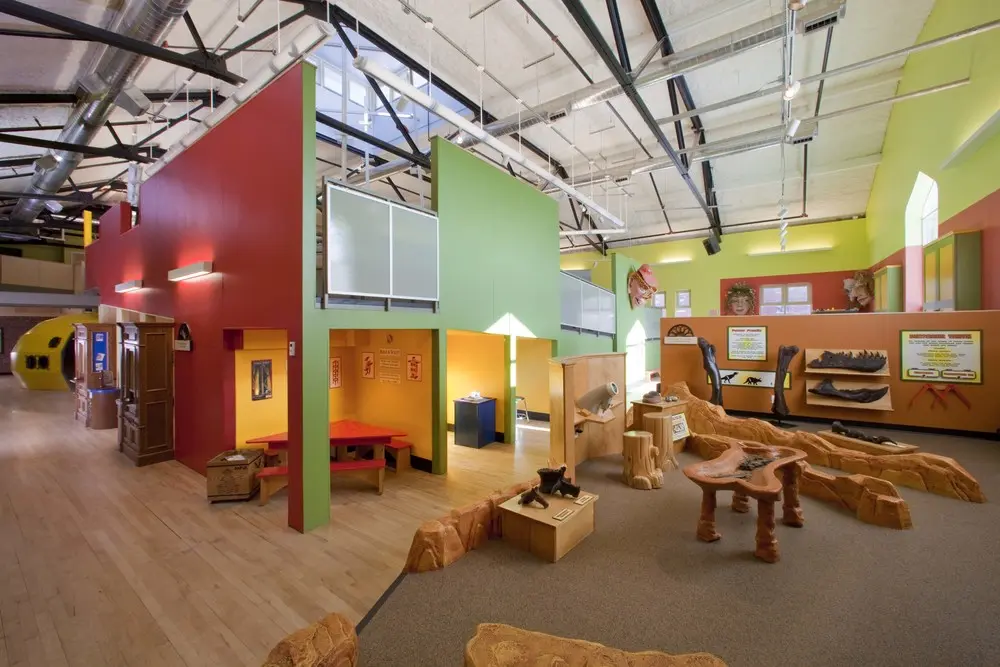 Conclusion
In conclusion, Meredith, NH, emerges as a multifaceted gem nestled in the heart of New Hampshire's picturesque Lakes Region. This charming town, with its blend of natural beauty, cultural richness, culinary delights, outdoor adventures, and family-friendly attractions, offers a unique experience to every visitor.
From the serene shores of Lake Winnipesaukee and the scenic beauty of its hiking trails to the cultural depth found in its historical sites and art galleries, Meredith invites exploration and appreciation. The town's culinary scene, highlighted by local farm-to-table restaurants and specialty wineries, caters to food enthusiasts, while its vibrant community events bring to life the local spirit and tradition.
For those seeking adventure, Meredith's outdoor activities, ranging from boating and fishing on the lake to skiing and hiking in the nearby mountains, offer endless opportunities for excitement. Meanwhile, families and learners can immerse themselves in the educational experiences offered by local wildlife centers, science museums, and historical railways.
In essence, Meredith, NH, is a destination that embodies the spirit of New England charm and hospitality. It's a place where each visit can offer a new discovery, whether you're a first-time visitor or a returning admirer. The town's ability to blend relaxation, adventure, culture, and community makes it an ideal getaway for all ages and interests, ensuring that a journey to Meredith is always a memorable one.