17 Best Things To Do in Blakeslee, Pennsylvania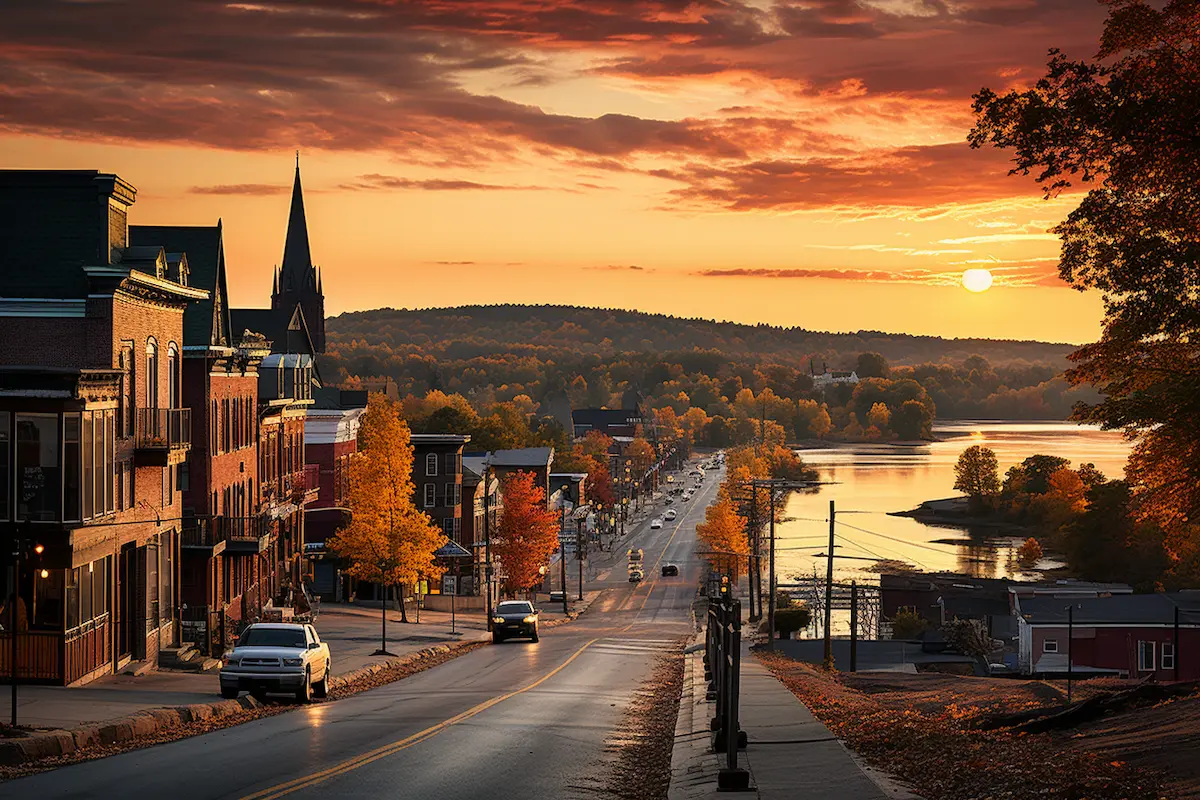 Things To Do in Blakeslee, Pennsylvania
Nestled in the beautiful Pocono Mountains of Pennsylvania, Blakeslee is a hidden gem waiting to be explored by intrepid travelers. This quaint town offers an array of activities for nature lovers, adventure enthusiasts, and people just looking for a peaceful escape.
Explore the Woods at Austin T. Blakeslee Natural Area
If you're a nature enthusiast, your first stop should be the Austin T. Blakeslee Natural Area. This 130-acre park is a haven for flora and fauna, with trails leading through verdant forests, along babbling streams, and to serene waterfalls. Put on your walking shoes and explore the nature trails, where you may spot a variety of bird species, deer, and other local wildlife.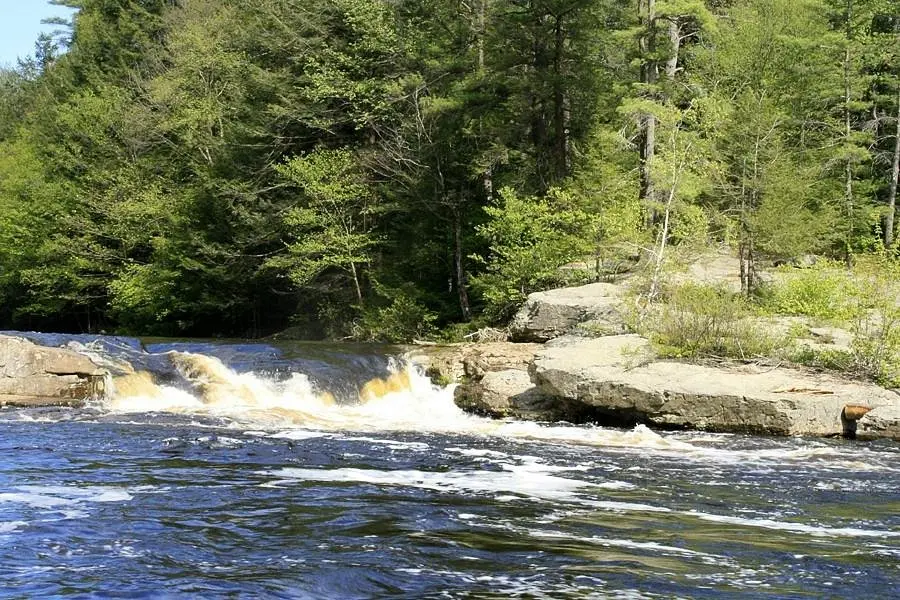 Photographers and birdwatchers alike will be pleased with the diverse ecosystems present in the area. Autumn turns the forest into a vivid tapestry of colors, making it a great time for landscape photography. Be sure to take a moment by the waterfalls to appreciate the serene beauty this park has to offer.
Check Out the Pocono Raceway Slingshot Rentals
Next, for the adrenaline junkies, the Pocono Raceway Slingshot Rentals offer an unmatched experience. Feel the thrill of the open road as you cruise in a Polaris Slingshot, a three-wheeled motorcycle that combines the excitement of a sports car with the freedom of a motorcycle.
The Pocono Raceway itself is an iconic venue in the world of motorsports, and these rentals provide a unique way to explore it. Whether you're a racing fan or just seeking a new adventure, the slingshot rentals promise an unforgettable experience.
Wander the Thomas Darling Preserve
Located at the highest point in the Pocono Plateau, the Thomas Darling Preserve is another must-visit for nature lovers. Covering over 2,500 acres, the preserve is home to a diverse range of habitats, including wetlands, forests, and peat bogs.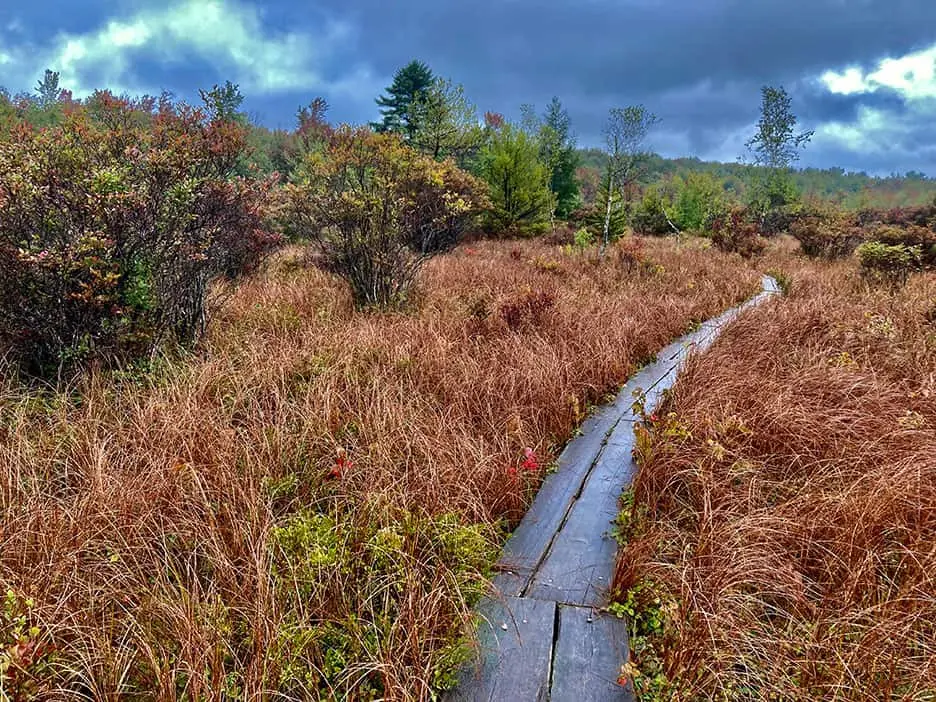 Its trails offer peaceful walks among tall white pines and spruce trees. During the warmer months, you can enjoy the vibrant display of wildflowers, while winter turns the landscape into a serene snowy paradise. Wildlife enthusiasts can keep an eye out for various bird species, including the elusive Golden-winged Warbler.
Join a Racing Program at Bertil Roos Racing School
To cap off your adventure in Blakeslee, why not try your hand at high-speed racing at the Bertil Roos Racing School? Known for its comprehensive programs, this racing school caters to both novices and experienced drivers.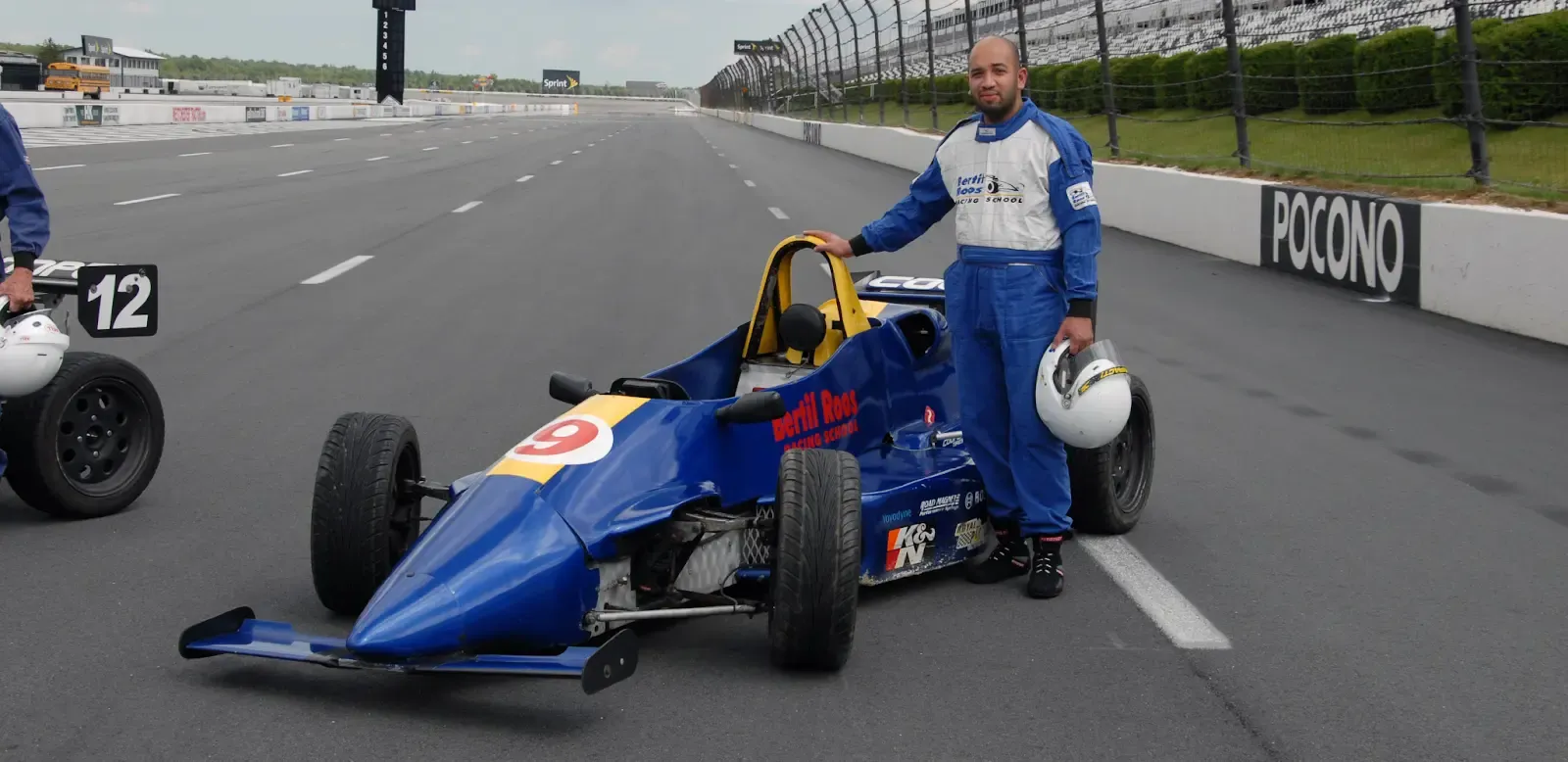 Offering a hands-on approach to learning, the Bertil Roos Racing School is the perfect opportunity to unleash your inner racer. Instructors guide students through a mix of classroom theory and practical track sessions. Whether you're ticking an item off your bucket list or aspiring to become a professional racer, the school guarantees a heart-pumping, exhilarating experience.
Cross Boulder Field at Hickory Run State Park
Visitors to Blakeslee should definitely not miss out on the chance to cross the fascinating Boulder Field at Hickory Run State Park. This National Natural Landmark covers an area of 16.5 acres and is a sight to behold. The boulder field is filled with rocks as large as 26 feet in diameter, creating a unique, almost lunar landscape.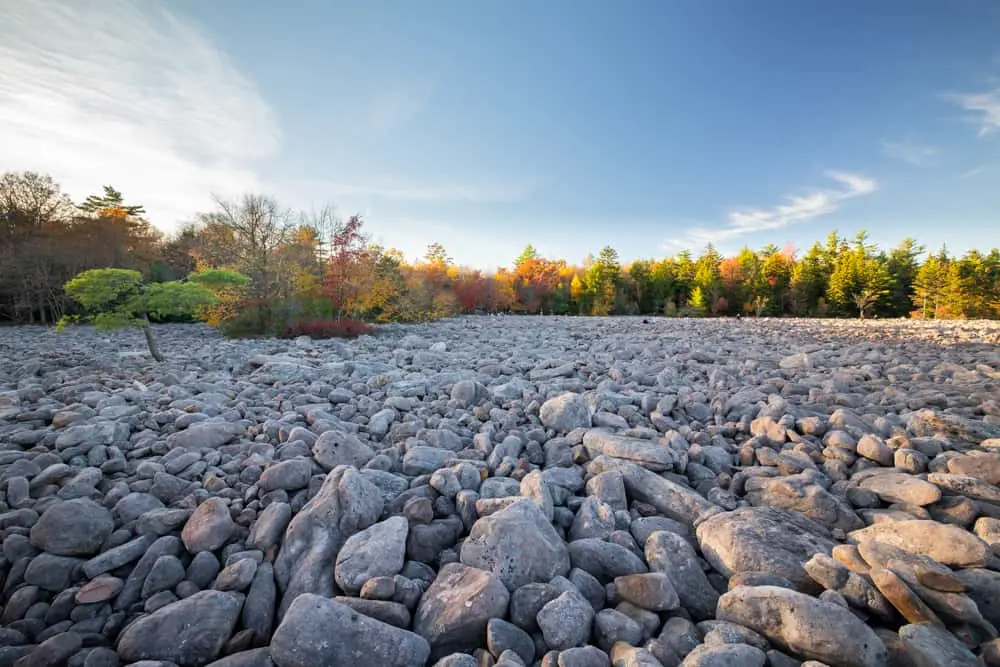 A visit here isn't just about marveling at the unusual rock formations; it's also about immersing yourself in a mystery. Geologists are still trying to unravel the precise processes that led to the formation of this boulder field. Enjoy the strange and captivating beauty of this place on foot, taking your time to navigate the rocky terrain.
Create New Memories at Lake Harmony Watersports
Adventure waits for you at Lake Harmony Watersports. This fun-filled destination offers an array of watersport activities such as water skiing, wakeboarding, and tubing. Whether you're an experienced watersport enthusiast or a beginner, there's an activity here for you.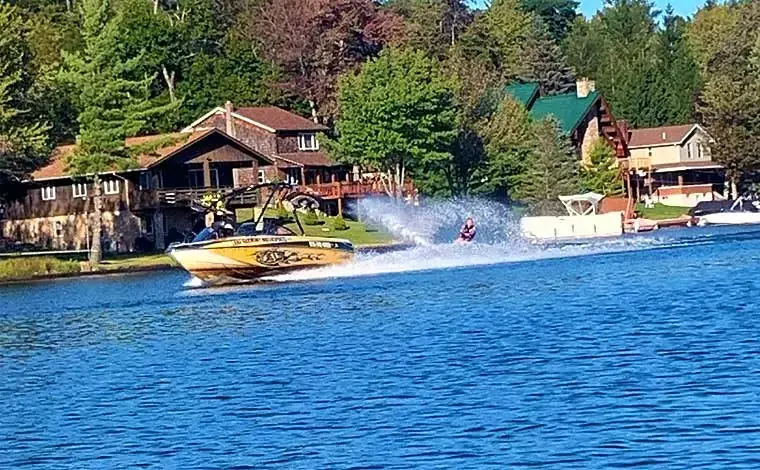 Expert instructors are available to provide lessons to beginners and help you safely enjoy your time on the water. The picturesque setting of Lake Harmony also makes it the perfect backdrop for your watersport adventures.
Enjoy an Exquisite Meal at Split Rock's Lake View Tavern
After a day full of adventures, refuel at the Lake View Tavern at Split Rock Resort. With its delicious food and fantastic views of Lake Harmony, this tavern promises a meal to remember. The menu offers a variety of delectable options, including steaks, seafood, and a variety of local dishes.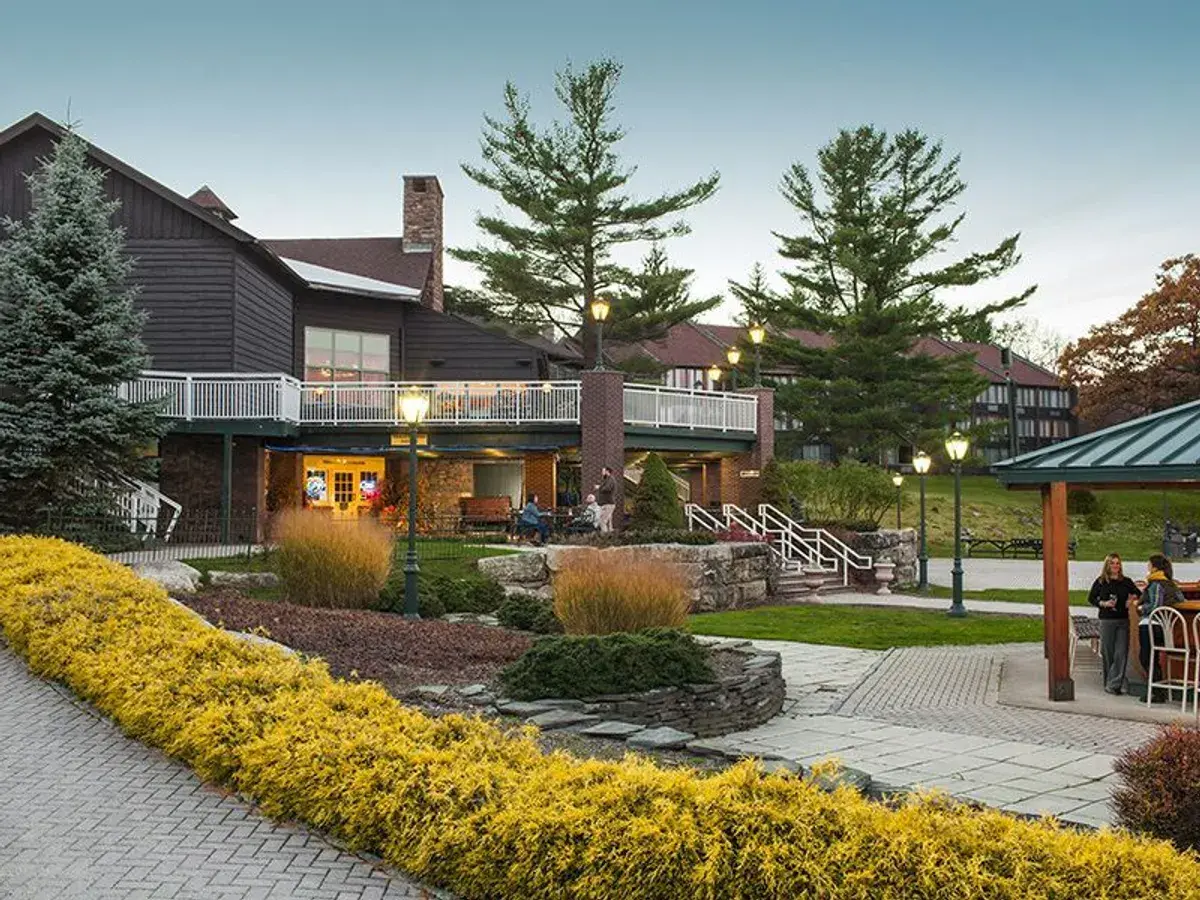 The Tavern's warm, inviting atmosphere, combined with its excellent service, makes it a perfect place for a relaxing dinner. As you enjoy your meal, take in the stunning views of the surrounding landscape, especially during sunset when the sky comes alive with color.
Join the Elements Music & Art Festival
For music and art lovers, Blakeslee hosts the annual Elements Music & Art Festival. This multi-day event showcases a diverse lineup of musicians and artists from around the world, providing a vibrant mix of performances and exhibitions.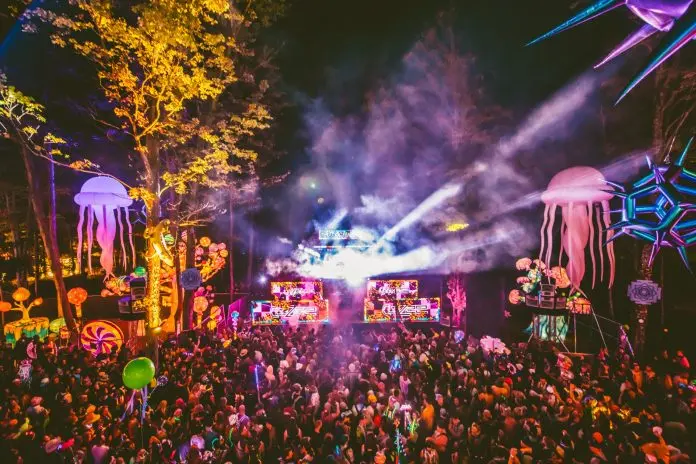 Attendees can expect to experience an eclectic range of music genres, interactive art installations, and wellness workshops. Surrounded by the beauty of nature, this festival is sure to provide an unforgettable cultural experience.
Enjoy an ATV Ride in Dixon Miller Recreation Area
Dixon Miller Recreation Area, also known as the "Pohopoco Tract," is another must-visit in Blakeslee for off-road enthusiasts. With over 13,000 acres of land, the area is designated for all-terrain vehicle (ATV) use.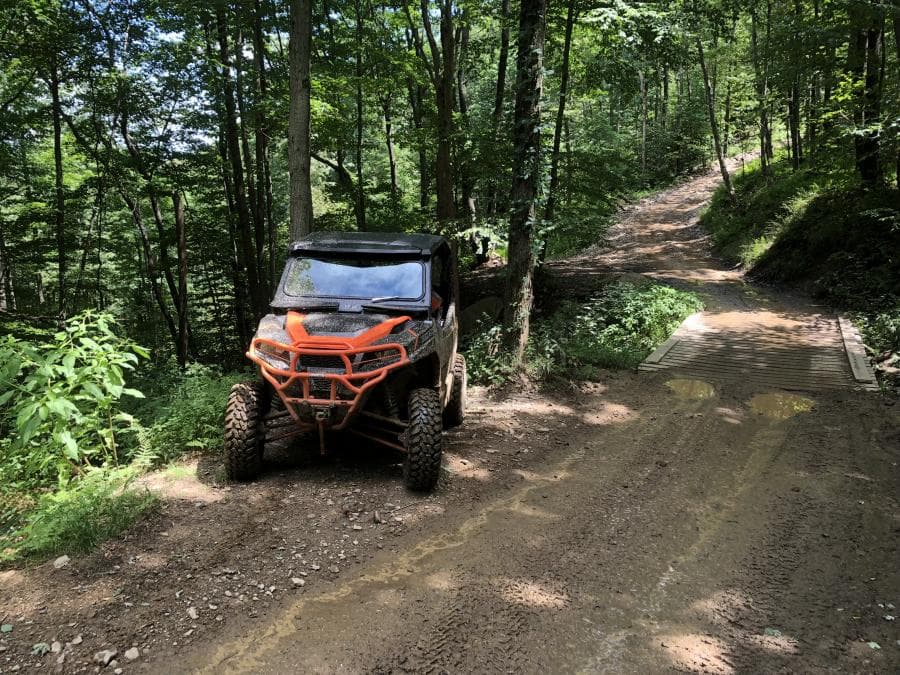 The park's extensive network of trails provides varying levels of difficulty, making it suitable for both beginners and experienced riders. The area's rich, natural scenery provides a fantastic backdrop for an exhilarating ride.
Go Skiing at Jack Frost Big Boulder Resort
When winter comes, Jack Frost Big Boulder Resort turns into a winter sports paradise. Known for its excellent skiing facilities, the resort caters to both novice skiers and seasoned professionals.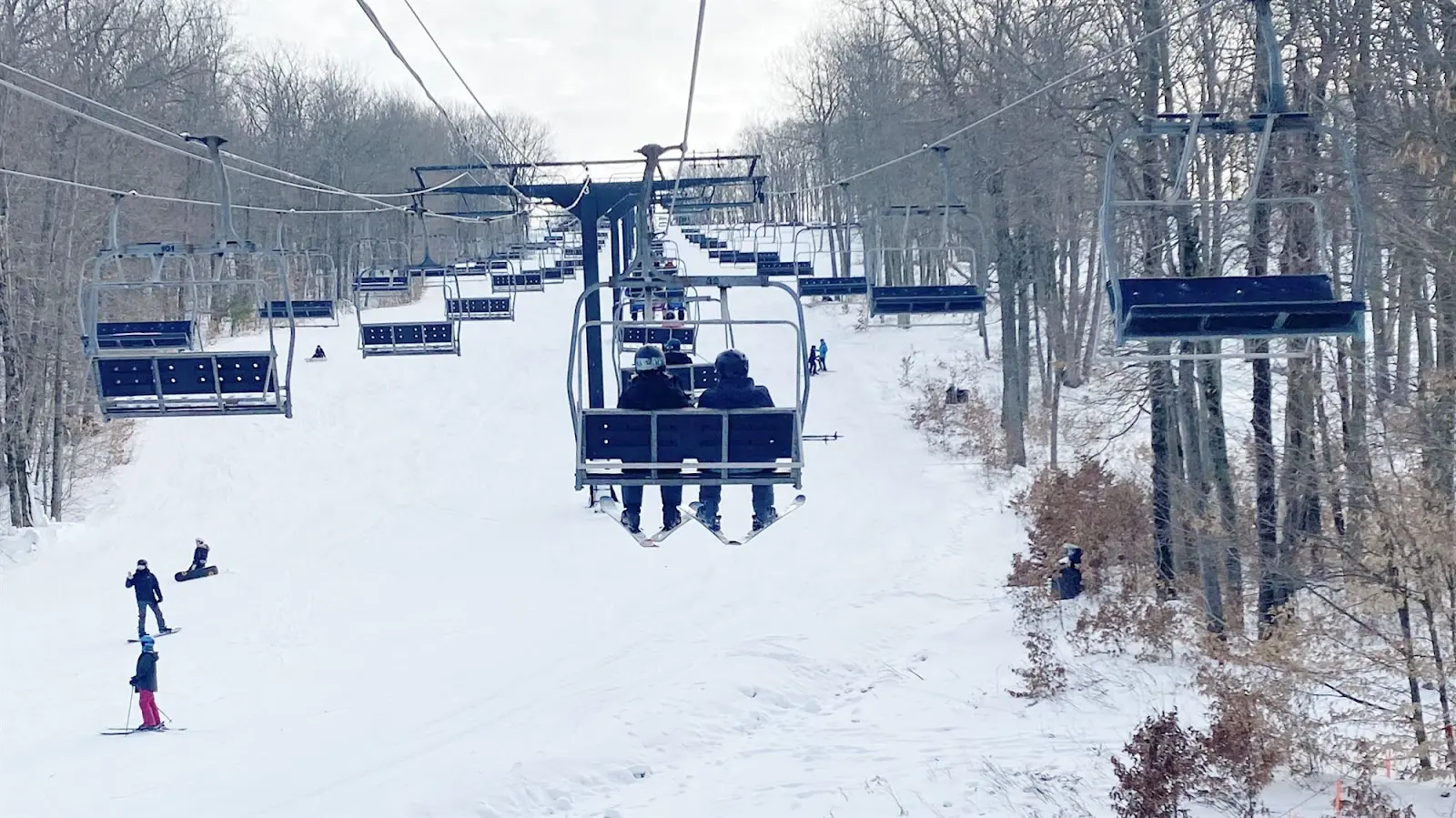 There are slopes of varying difficulty, as well as ski and snowboarding schools for beginners. And after a day on the slopes, you can enjoy a warm drink by the fire in the cozy resort lodge.
Enjoy Family Day at 940 Golf N'Fun
Finally, for a dose of family fun, head to 940 Golf N'Fun. This entertainment center offers a variety of activities that children and adults alike can enjoy. From mini-golf and go-kart racing to a fully-equipped arcade and batting cages, there's plenty to keep the whole family entertained.
Try Stock Car Racing at Pocono Raceway
If you've ever dreamt of being a race car driver, the Pocono Raceway offers you the chance to live your dream. Known as the "Tricky Triangle" because of its unique shape, the track offers stock car racing experiences that will get your adrenaline pumping.
Under the guidance of professional instructors, you can get behind the wheel of a 600 horsepower NASCAR race car and hit the track. You'll learn about track geography, car handling, and racing lines. It's a one-of-a-kind experience that's sure to get your heart racing.
Have Fun at Alvin's Offroad Playground
Alvin's Offroad Playground is another location that offers thrilling adventures. Known as the best offroad adventure park in the region, Alvin's offers you the chance to drive ATVs and dirt bikes on a variety of trails, each with its own unique challenges.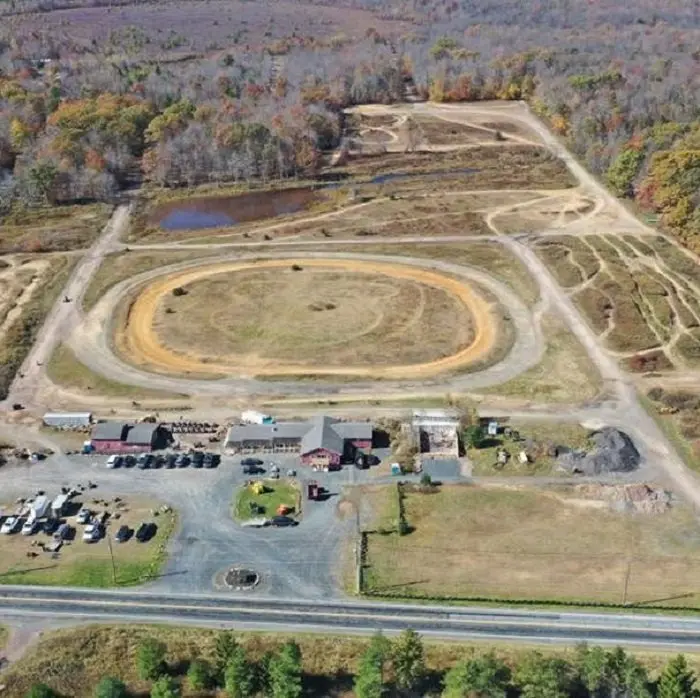 Whether you're a beginner or an experienced rider, there's a trail suitable for you. And don't worry if you don't have your own vehicle – rentals are available onsite, making it easy for everyone to enjoy the fun.
Enjoy a Relaxing Stay at the Village at Pocono
After all these exciting adventures, it's time for some relaxation. The Village at Pocono, located in the heart of the Pocono Mountains, is the perfect place to unwind. This resort offers beautiful accommodations, a fitness center, and a variety of indoor and outdoor activities.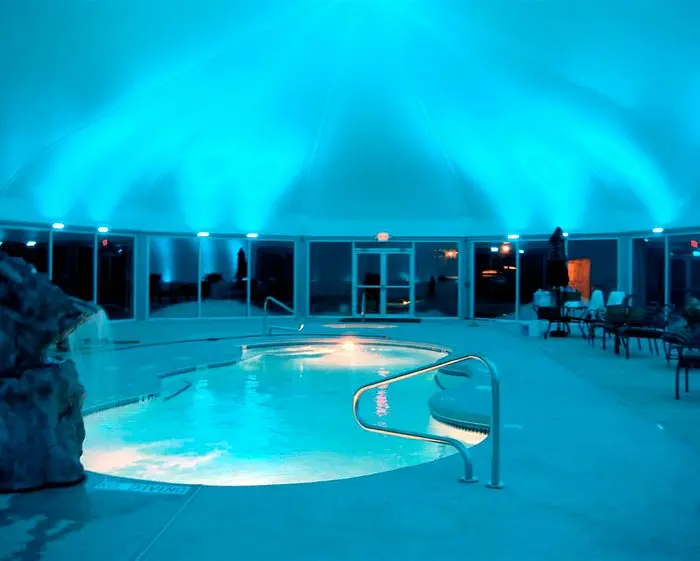 Whether you choose to chill by the pool, enjoy a movie in the 12-seat theater, or challenge yourself in the fitness room, there's no shortage of ways to relax and enjoy your time. Plus, the Village's central location makes it a convenient base for exploring the rest of Blakeslee.
Learn about Regenerative Farming at Pocono Organics
For a more educational visit, check out Pocono Organics. One of the largest regenerative organic farms in North America, Pocono Organics offers tours that educate visitors about sustainable farming practices.
The farm grows over 200 types of organic vegetables, fruits, herbs, and flowers using methods that regenerate the soil and protect the surrounding ecosystem. Visitors can tour the greenhouses, learn about composting, and even participate in cooking classes that use freshly picked produce.
Immerse Yourself in History at the Old Jail Museum
One fascinating place to visit is the Old Jail Museum in nearby Jim Thorpe. This historic jailhouse turned museum offers a glimpse into the region's past. The Old Jail Museum is most known for the infamous Molly Maguires' trial that took place here in the late 1800s.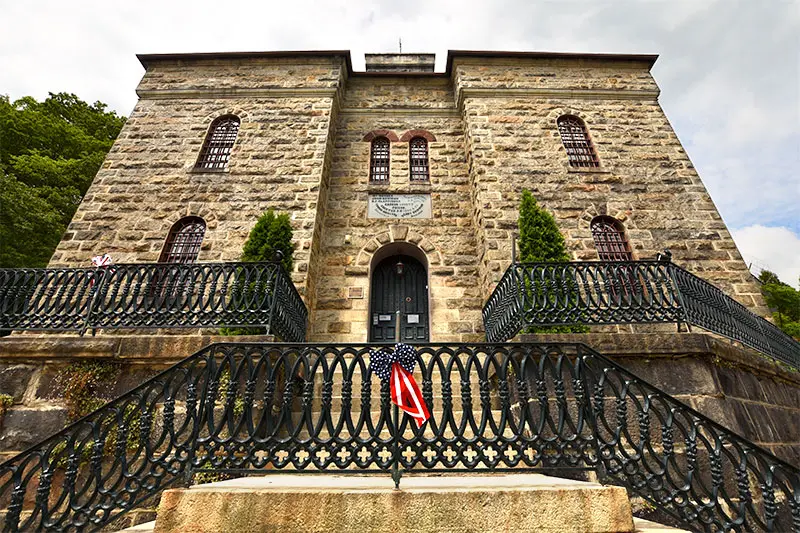 Tour the cellblocks, the warden's quarters, and the eerie dungeon while learning about this significant event in Pennsylvania's history. Don't forget to check out the mysterious handprint on the wall of cell 17, which has been a source of intrigue and local lore for many years.
Hike the Trails of Lehigh Gorge State Park
Just a short drive from Blakeslee, the Lehigh Gorge State Park offers numerous hiking and biking trails along the beautiful Lehigh River. The park's landscape is dramatic, featuring thick forests, impressive rock formations, and stunning waterfalls.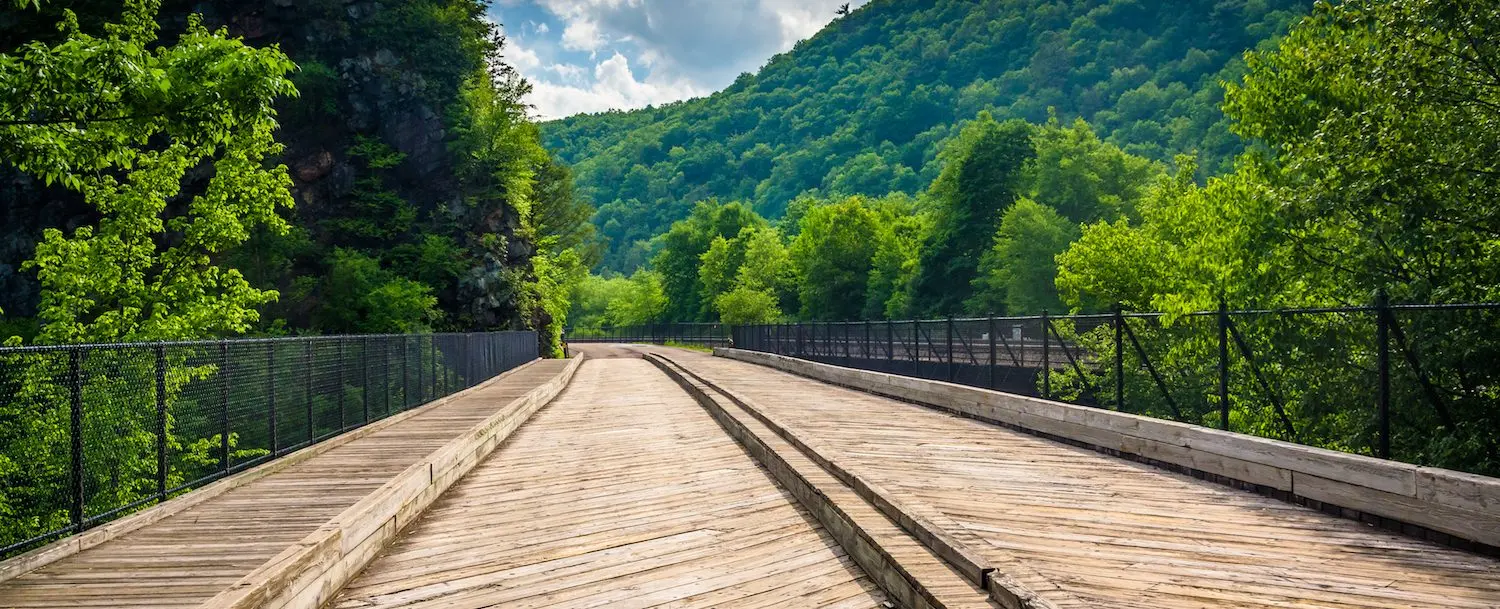 One popular trail is the Glen Onoko Falls Trail, which offers breathtaking views of the waterfalls. The trails vary in difficulty, so whether you're looking for a relaxing stroll or a challenging hike, you'll find it here. Remember to pack a picnic – there are plenty of perfect spots to sit, relax, and soak in the stunning views.
Final Thoughts
Blakeslee, PA, might be a small town, but it's certainly not lacking in attractions. From the tranquility of natural parks to the exhilaration of racing experiences, Blakeslee offers a diverse range of activities that cater to every interest. Whether you're seeking adventure, relaxation, or education, you'll find it here in this charming town in the Pocono Mountains. Your memorable journey awaits in Blakeslee, PA.
Frequently Asked Questions about Blakeslee, PA
What is the best time to visit Blakeslee, PA?
Blakeslee is a year-round destination. The summer offers great weather for outdoor activities like hiking, watersports, and ATV riding. Fall brings beautiful autumn foliage, making it a great time for nature photography. In winter, the town turns into a snowy wonderland, perfect for winter sports like skiing.
How do I get to Blakeslee, PA?
The nearest major airport to Blakeslee is Lehigh Valley International Airport in Allentown, which is about an hour's drive away. The town is easily accessible by car from major cities like Philadelphia and New York.
Are there family-friendly activities in Blakeslee, PA?
Absolutely! Families can enjoy a variety of activities in Blakeslee. Some popular choices include the 940 Golf N'Fun for a day of mini-golf and arcade games, Lake Harmony Watersports for water-based fun, and exploring the natural beauty of local parks like the Hickory Run State Park.
What dining options are available in Blakeslee, PA?
Blakeslee offers a variety of dining options, ranging from casual eateries to fine dining. For a memorable dining experience with a view, try the Lake View Tavern at Split Rock Resort.
Are there any annual events in Blakeslee, PA?
Yes, one of the notable annual events is the Elements Music & Art Festival. This multi-day event showcases a diverse lineup of musicians and artists from around the world, making it a great event for music and art lovers.
Can I rent equipment for outdoor activities in Blakeslee, PA?
Yes, many adventure spots in Blakeslee offer rental equipment. For example, Lake Harmony Watersports provides equipment for watersports, and Alvin's Offroad Playground offers ATV rentals. In winter, equipment rentals are available at Jack Frost Big Boulder Resort for skiing and snowboarding.
What should I pack for my visit to Blakeslee, PA?
What to pack largely depends on the time of year and the activities you plan to do. For summer, pack comfortable clothing for outdoor activities, swimsuits for water sports, and sturdy shoes for hiking. For a winter visit, don't forget warm clothing and winter sports gear if you plan to ski or snowboard. Also, don't forget to bring a camera to capture the town's stunning scenery!