Best Things To Do In Chatham, MA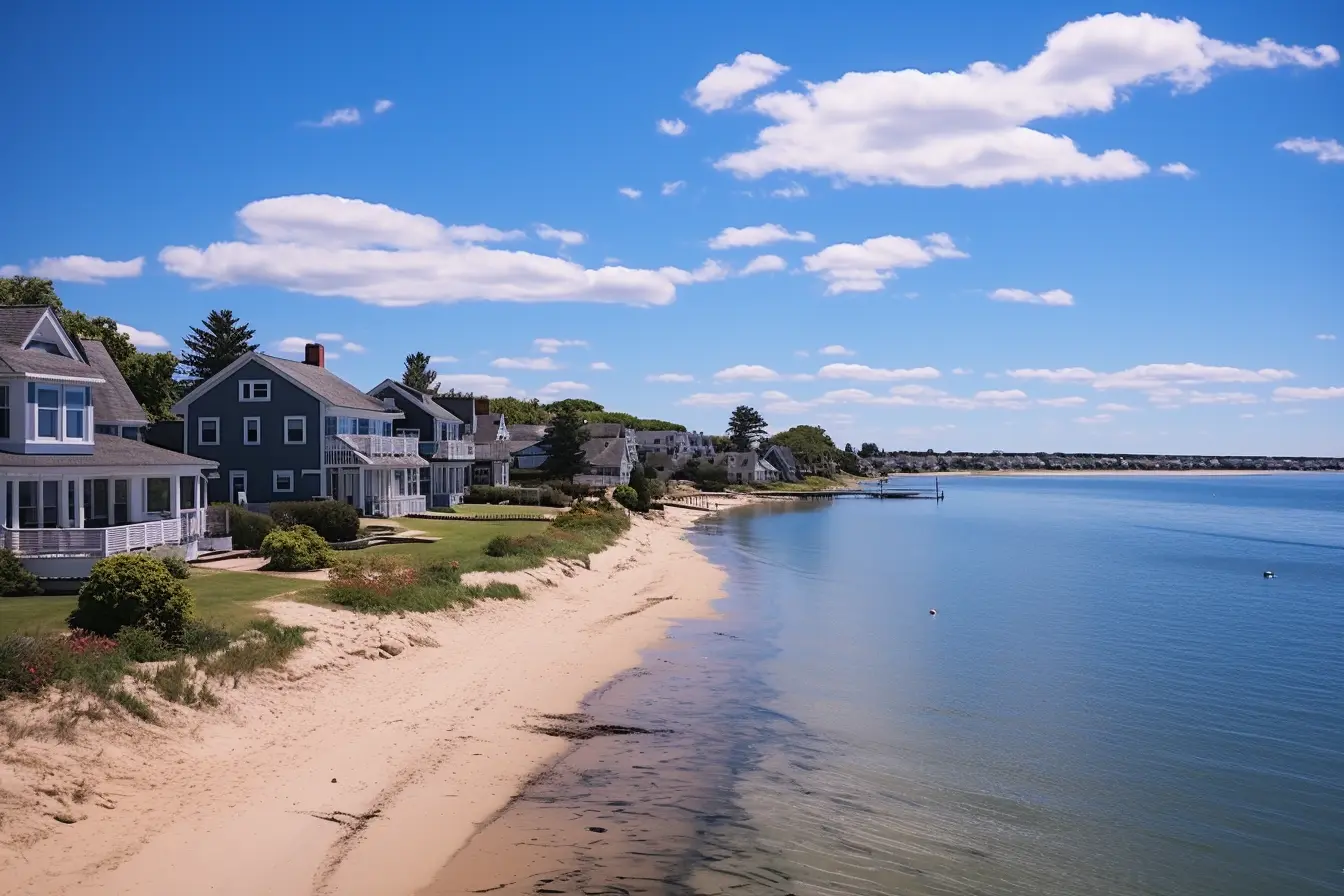 Nestled on the elbow of Cape Cod, the coastal town of Chatham offers visitors an idyllic escape from the cold winters of New England. With its sandy beaches, historic lighthouses, quaint shops, and fresh seafood eateries, this seaside village provides endless options for entertainment and relaxation.
From learning about Chatham's maritime past to exploring its wildlife-rich habitats, this guide covers the 15 best things to do in Chatham, MA during the winter months. Arm yourself with warm layers and get ready to discover the best of this Cape Cod town.
Experience History at Chatham Lighthouses
As a former shipping hub, Chatham's coastline boasts three historic lighthouses powered by the ferocious waves of the North Atlantic. Tour these iconic beacons to learn about the town's relationship with the sea.
Climb Up Chatham Light
Positioned on a spectacular bluff overlooking the Atlantic Ocean and Pleasant Bay, the Chatham Light has protected mariners since 1877. In winter, blizzard-like winds whip around the brilliant white tower, making it seem like you're at the end of the earth.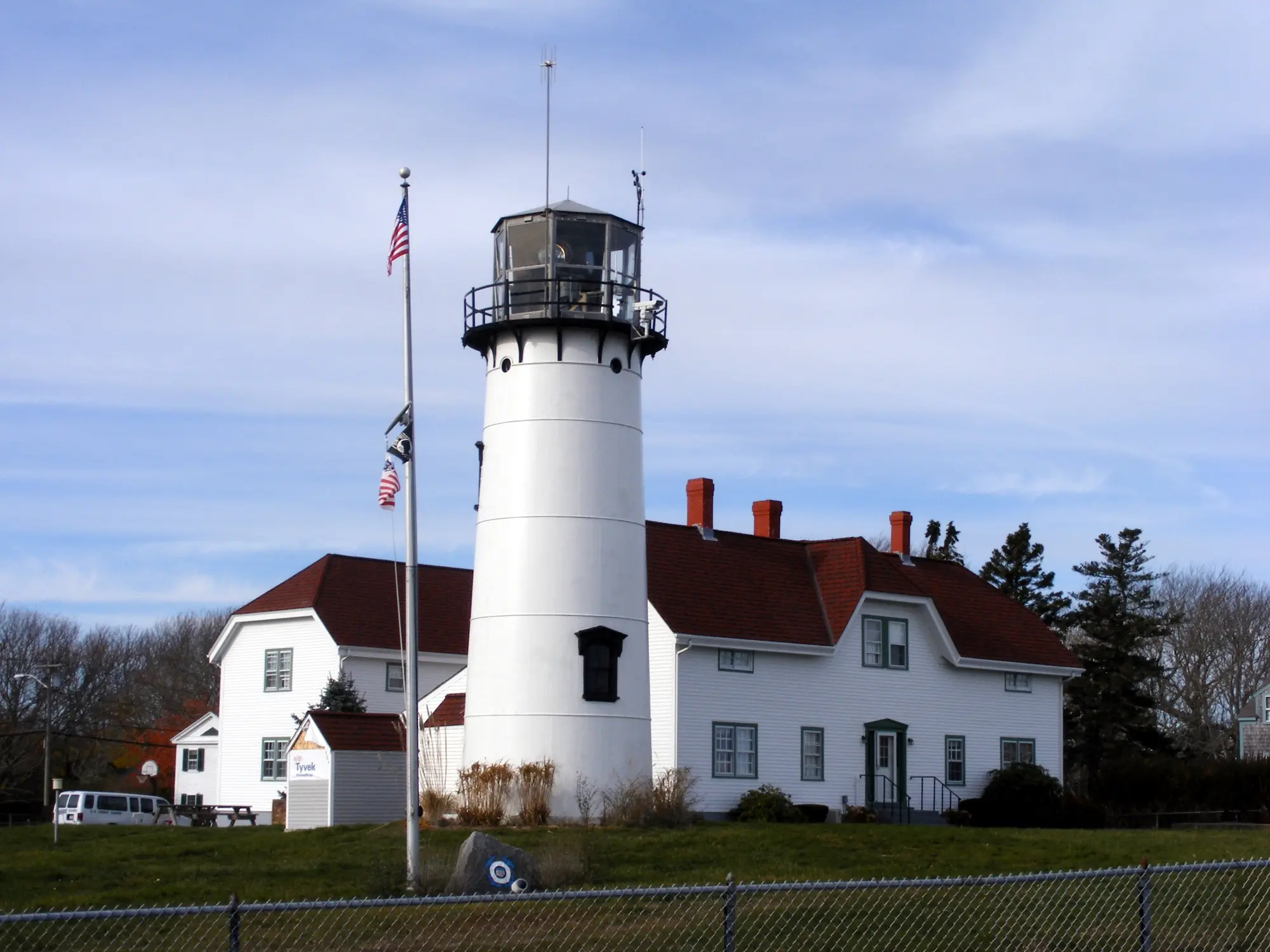 Venture inside to climb the spiral staircase, check out the Victorian-era furnishings, and enjoy stellar views of the dramatic coastline. Don't forget to gaze up at the tower's unique horizontally-striped daymark paint job, allowing sailors to identify it from afar.
If you're lucky, chat with the lighthouse keeper to gain insight into what it was like tending the light back in the 19th century. Brave the icy gusts on the observation deck for the best panorama of crashing waves and stretches of sandy beaches dotted with swaying dune grasses.
Marvel at Twin Lights of Chatham
First lit in 1841, the twin brick towers of the Chatham Lights stand sentinel over the treacherous Chatham Bar. After several ships met their demise on the shifting shoals, these two lights were erected to guide vessels to safe passage.
Peek inside the museum in one of the towers to view artifacts from shipwrecks and learn about the former lighthouse keepers' lifesaving efforts. Chat with volunteers to hear captivating stories about how this landmark came to be. Climb to the top for fantastic vistas of the windswept cape.
Don't leave without snapping photos of the iconic duplex structure, whose locally quarried bricks glow golden in the feeble winter sunlight. Walk the grounds to glimpse the picturesque starter dike stretching between the two towers.
Spot Seals at South Beach
Adjacent to South Beach, the white shingled South Chatham Lighthouse directed ships away from the constantly migrating sand bars from 1893 to 1922. Nearby waters now teem with seals that haul out to bask on the beach in winter.
Bring binoculars and spot dozens of gray and harbor seals sunning themselves on the sandbars. Listen for their unique barking calls carrying on the wind. Stay alert and you may even glimpse seals frolicking in the surf.
Take a peaceful stroll on the expansive beach around sunset when the seals are most active. The cries of gulls overhead and scent of salty air create an enchanting backdrop for observing the seals' natural behaviors.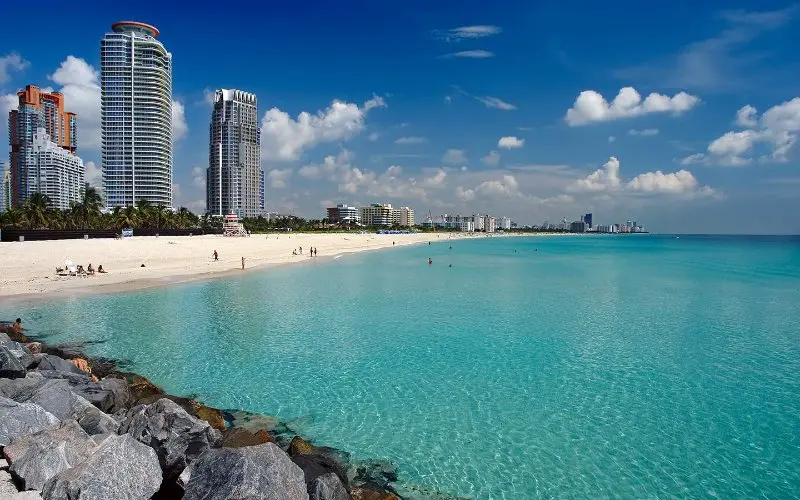 Wander Through Chatham's Maritime Past
Beyond its iconic lighthouses, Chatham harbors a rich maritime history waiting to be unearthed. Pull back the curtain on the town's seafaring days at these locations around town.
Chatham Marconi Maritime Center
Housed in Chatham's original Marconi Wireless Telegraph station, this museum chronicles the radio technology that transformed worldwide communication.
Peruse exhibits on the first transatlantic wireless signal sent from Chatham in 1903 alongside artifacts like the original radio room equipment. Don't miss the engaging guided tour included with admission, bringing this slice of history to life.
After exploring the museum, take time to walk the scenic nature trail winding through the property's coastal woodlands. Interpretive signs shed light on this historically significant piece of forest.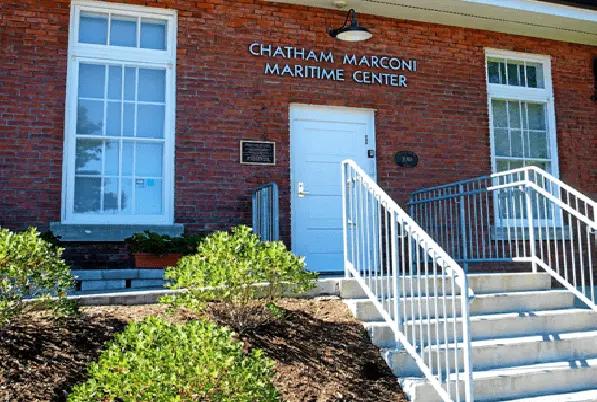 Atwood House Museum
Step inside the 1752 home of Chatham's first mariner, Captain Joseph Atwood, to experience how early residents lived. Costumed interpreters demonstrate tasks like baking, sewing, and preserving food using traditional methods.
Kids can try their hand at grinding corn, writing with quill pens, or playing historic games in the museum's activities. Don't leave without checking out the cramped quarters sailors bunked in aboard Atwood's ships, gaining newfound appreciation for the challenging life at sea.
Make sure to allot time to stroll through the museum's period gardens landscaped with herbs, flowers, and plants used for food and medicine in Colonial times. The salty air fills them with authenticity.
Fish Pier Observation Deck
Head to the Chatham Fish Pier Observation Deck for front row seats to today's fishing industry. Watch fishermen unload their catch alongside excited seals hoping for scraps.
Chat with the deck's volunteers, often retired fishermen themselves, to gain insight into Chatham's current fishing practices and sample just-off-the-boat seafood.
Bring quarters for the pier's coin-operated binoculars to zoom in on fishing boats chugging toward shore. You'll also spy fishermen mending nets and processing fish. Grab a snack at the pier's fish market or restaurant after observing the action.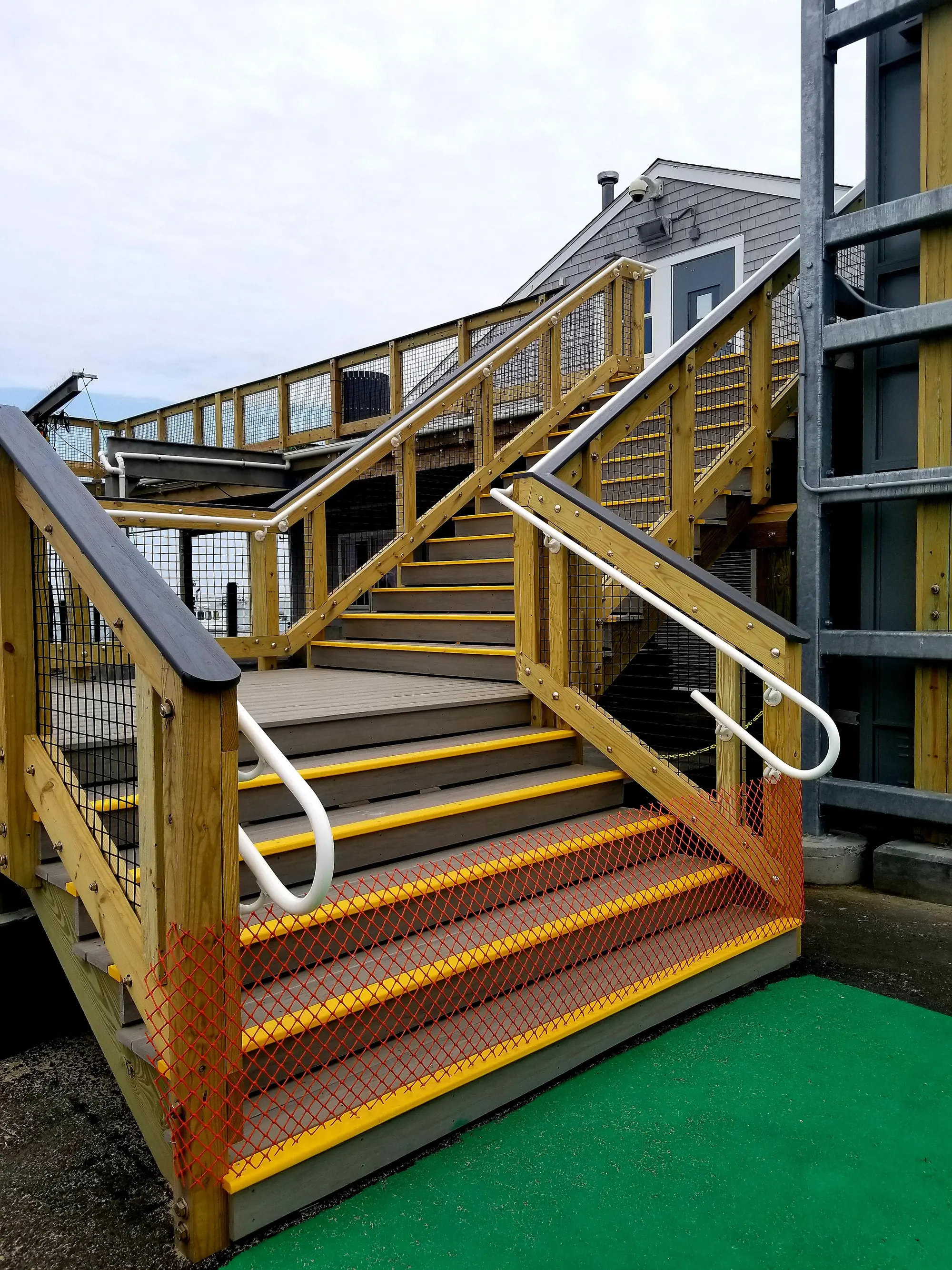 Explore Chatham's Seaside Habitats
In the cold winter months, Chatham's beaches become serene natural landscapes waiting to be discovered. Seize the opportunity to encounter shorebirds and seals in their element.
Look for Seabirds at Monomoy National Wildlife Refuge
This 7,600 protected acre barrier island refuge attracts vast numbers of migratory birds like ospreys, common eiders, and long-tailed ducks in winter. Join a guided snowshoe walk to search for feathered friends amidst the island's beaches and saltmarsh habitat.
With prime viewing platforms and trails, Monomoy provides unparalleled birdwatching. Don't forget your binoculars and camera to document your sightings.
Before your refuge visit, stop by the Monomoy National Wildlife Visitor Center to browse exhibits on the property's ecosystems, wildlife inhabitants, and conservation efforts. The knowledgeable staff can orient you and provide birding tips.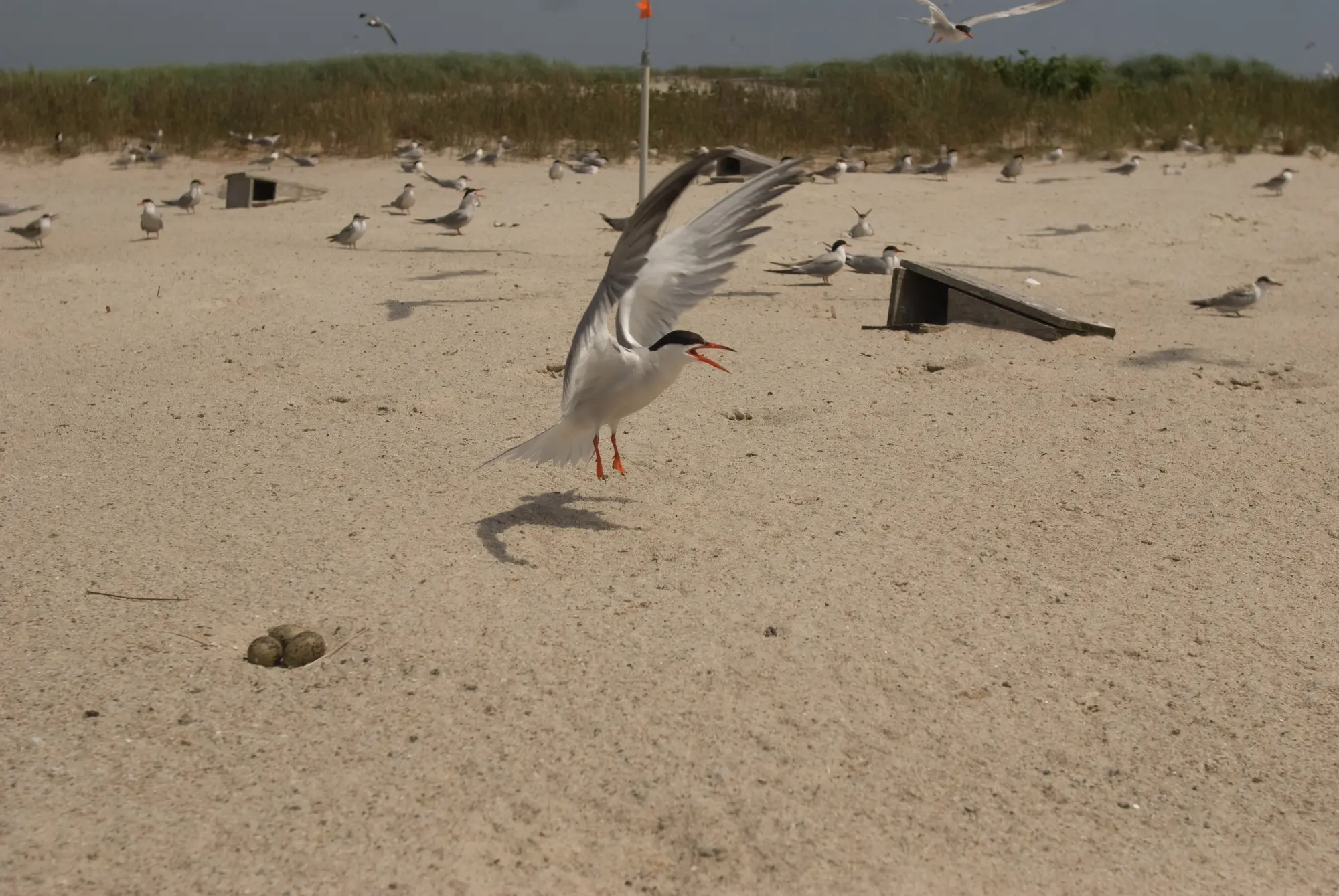 Scout for Seals at Nauset Beach
Stretching north from Chatham Light Beach, Nauset Beach lets you look for harbor and gray seals up close from the shore. These amazing creatures often flop onto the sand to warm up and rest after a meal of fish.
Sit quietly and you may observe the seals napping, playing together, or ambling down to the water's edge. Maintain a respectful distance and soak in the joy of watching them in their natural abode.
For the best vantage points, take the short hike along the Nauset Bluffs Trail. Follow the sandy path through beach grasses to reach elevated cliffside perches overlooking miles of pristine beachfront where seals congregate.
Warm Up in Chatham's Cozy Cafes
When your fingers go numb from the ocean breeze, duck into one of Chatham's comforting cafes to defrost with coffee, hot chocolate, or tea. These homey hangouts also serve delectable baked goods and light fare to fuel up for more adventures.
Chatham Cookware Cafe
Adjoining Chatham's popular cookware shop, this quaint cafe impresses with seasonally-inspired sandwiches, chili, and Cape Cod clam chowder in a laid-back setting. Cozy up by the fireplace with a steaming mug and a cranberry scone while you watch snow flurries swirl outside.
The cafe's friendly vibe and tasty snacks will quickly melt any lingering chill from your bones. Grab a window seat to people watch along Chatham's charming Main Street as you refuel for the rest of your explorations.
Split the A Cafe
This family-owned breakfast and lunch spot wins over customers with fluffy pancakes, juicy omelets, and hot open-faced sandwiches served alongside bottomless cups of piping hot coffee. Chat with locals while relaxing amid retro diner decor.
Be sure to save room for Split the A's renowned mile-high mud pie, with layers of fudgy cake, fluffy mousse, and chocolate shavings. The indulgent treat makes the perfect finale to warming up with a homestyle meal.
Impudent Oyster
Part boutique, part wine bar, this upscale gem tempts with shareable small plates, cheese and charcuterie boards, and a stellar selection of wines and craft beers. Sip lavender gin blossoms, cranberry mojitos, or vodka basil smashes alongside tasty plates like shrimp tacos, poke nachos, and tuna tartare.
To fully thaw out after braving the winter elements, secure a fireside table or cushy sofa to maximize coziness. The intimate, candlelit setting enhances the experience.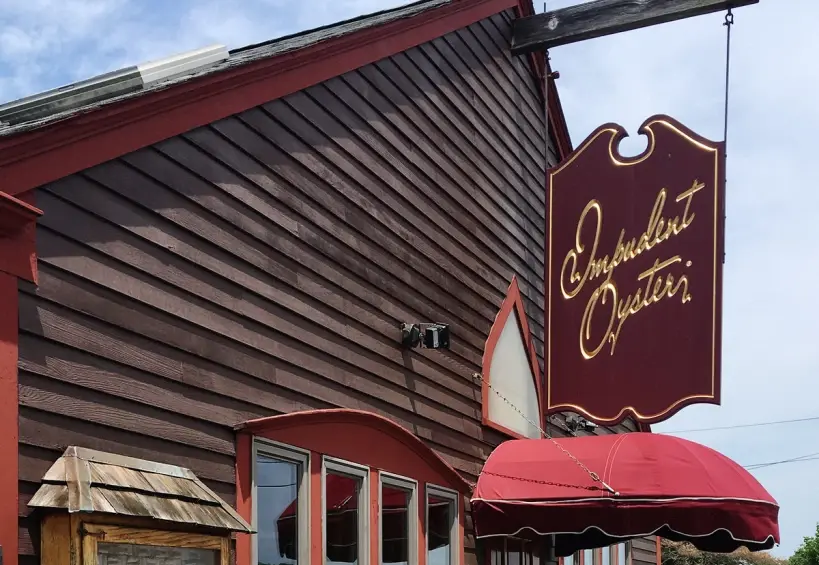 Warm Your Body at Chatham Bars Inn
When the cold has numbed your mind and chilled you to the bone, an afternoon at Chatham Bars Inn's luxe spa and pools provides sweet respite. This historic seaside resort offers premium amenities to thaw out and recharge.
Soak in the Indoor Pool
Few experiences compare to floating weightlessly in the inn's salinated indoor pool enveloped in warmth while snow swirls outside the soaring windows. Follow up your swim with a steam session in the sauna or whirlpool.
Make a day of it by booking a private cabana poolside, where attendants will deliver fruit plates, chilled water, and other refreshments. It's luxury at its finest.
Treat Yourself to a Massage
After exposure to Cape Cod's raw winter weather, indulge in a massage at the inn's spa. Knead out knots from tense shoulders with a therapeutic Swedish massage or opt for a hot stone treatment to penetrate deep, restorative heat into sore muscles.
Schedule your massage earlier in the day so you have time to fully unwind afterward in the spa's tranquil relaxation room, where herb-infused refreshments and soft music enhance bliss.
Sip Wine by the Fire
Cap off your spa experience in the Inn's lounge, nestled on cushioned furniture beside a flickering fireplace. Savor a glass of award-winning Cape Cod wine while gazing out floor-to-ceiling windows overlooking the ocean as the setting sun reflects off waves rolling into shore.
Order a cheese plate or other appetizers to nibble on while you bask fireside, making an afternoon of relaxation. The Inn's gracious service and upscale setting heighten the experience.
Sample Chatham's Seafood Bounty
Situated at the heart of New England's fishing industry, Chatham overflows with fresh-from-the-sea culinary delights. Experience the town's coastal character through its divine seafood eateries.
Indulge in Chatham Pier Fish Market
Adjacent to Chatham Harbor, this takeout spot provides finger-licking lobster rolls, crisp fish and chips, and buttery clam chowder from the day's catch. Perfect after a brisk walk on the pier, enjoy al fresco seating with unbeatable harbor views.
Don't leave without trying their melt-in-your-mouth fried scallop platter, or stocking up on ultra-fresh seafood like salmon fillets and jumbo shrimp to cook yourself later. You can't get seafood any fresher.
Dine at The Squire
For fine dining, book a table at the Squire's elegant dining room glowing with firelight and candlelight. Feast on expertly prepared seafood platters showcasing lobster tail, scallops, and local fish alongside premium wines.
Pay homage to Chatham's fishing heritage by ordering the Fisherman's Platter, heaped with lobster, shrimp, clams, oysters, and more. Request a window seat overlooking Chatham Harbor to complete the maritime ambiance.
Try Creative Cocktails at Del Mar
This modern cocktail bar shakes up impressive seasonal drink menus using fresh ingredients and artisanal spirits. Sip lavender gin blossoms, cranberry mojitos, or vodka basil smashes alongside small plates like shrimp tacos, poke nachos, and tuna tartare.
Arrive early to score a seat at the lively bar where you can watch bartenders crafting cocktails while you munch warm pretzel bites. The upbeat music and eclectic decor add to the fun.
Experience Chatham After Dark
When the sun sinks into the Nantucket Sound, Chatham transforms into a peaceful yet lively town. Make the most of your evenings enjoying live entertainment, stargazing, and more.
Catch a Show at Chatham Drama Guild
Established in 1932, the Chatham Drama Guild continues staging stellar community theater productions during winter months. Enjoy well-known shows like Annie and Auntie Mame along with holiday programs in an intimate playhouse setting.
Browse the schedule ahead of time to choose a production that excites you. Come early to admire the theater's old-fashioned marquee and enjoy people watching as attendees arrive bundled in their winter garb.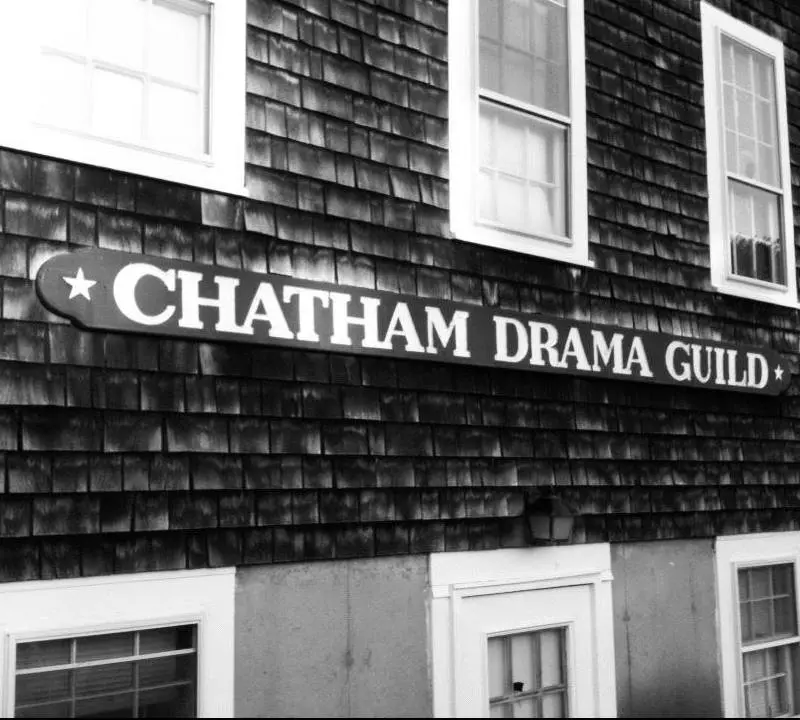 Stargaze at Kate Gould Park
Far from city lights, Kate Gould Park offers phenomenal stargazing on cloudless nights. Search for celestial showstoppers like Orion's Belt against the backdrop of the Milky Way galaxy. Bring a telescope if you have one.
Pack a thermos of hot chocolate to keep your hands warm as you scour the sparkling skies. Arrive around sunset to watch the fading colors as daytime fades to the impressive night canvas.
Play Pub Trivia at Chatham Tavern
Test your random knowledge at trivia nights hosted weekly at this popular pub. Form a team and challenge locals over pints of craft beer, cheering and heckling answers as you vie for bragging rights and token prizes.
Even if trivia isn't your forte, the laughter and camaraderie provide ample entertainment. Order loaded nachos, wings, or a juicy burger to fuel your brainpower and soak up your drinks.
Pick Up Unique Souvenirs
Chatham's charming shops provide the perfect places to pick up distinctive mementos and handcrafted gifts during your Cape Cod getaway. Leave room in your luggage for these unusual finds.
Grab Nautical Gear at Goose Hummock
Outfit yourself in maritime-themed apparel and accessories at this Cape staple for clothing and nautical gear. Peruse ship wheels, spyglasses, striped sweaters, and branded caps so you can channel Chatham's seafaring spirit wherever you go.
Don't miss their collection of compasses, barometers, and fishing-inspired jewelry to commemorate your coastal escape. Their friendly staff happily wraps gifts for easy transport home.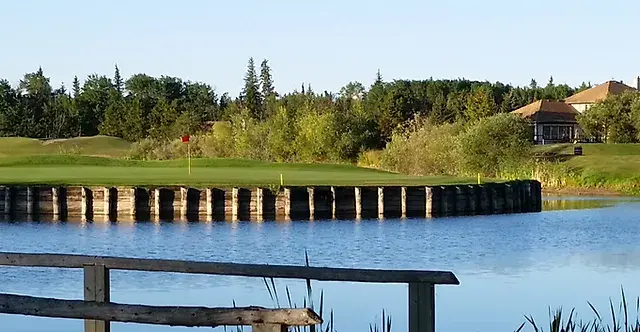 Browse Ornaments at Snow's Home & Garden
From Christmas decor to whimsical figurines, this expansive shop stocks endless ornament options crafted by Cape Cod artisans. Select memorable souvenirs like sandpiper prints, lighthouse sculpture models, and Cape Cod bracelets.

Make time to wander every aisle filled with Cape-themed home goods to uncover unique decorative finds. The sheer selection at Snow's guarantees you'll discover special mementos.
Shop Handblown Glass at Glass Studio on Cape Cod
Observe master glass artisans crafting intricate vases, ornaments, and trinkets using century-old techniques. Choose one-of-a-kind lampworked glass pieces to commemorate your vacation by the sea.
Chat with the artists as you admire their glowing glass creations to learn about their artistic process and inspiration. You'll gain new appreciation for the handcrafted items like shell-adorned suncatchers and starfish-shaped paperweights.

Where to Stay in Chatham
With its abundance of accommodation options, Chatham welcomes winter travelers to make themselves at home amid Cape Cod hospitality.
Treat Yourself at Chatham Bars Inn
Overlooking the serene waters of Pleasant Bay, Chatham Bars Inn provides luxurious lodgings steeped in Cape Cod charm. Unwind in spacious rooms with marble baths, soak up the scenery from rocking chairs lining the porch, and savor award-winning cuisine at onsite restaurants. Their spa and amenities offer a refined respite.
In the evening, unwind beside your in-room fireplace before heading down to the piano lounge for nightcaps by the grand fireplace. The Inn's tranquil setting enhances any stay.
Get Cozy at Captain's House Inn
Set in an 1830s Greek Revival home, this intimate inn charms with fireplaced rooms furnished in classic New England style. Help yourself to freshly baked cookies and hot coffee or cocoa, play board games in the parlor, and wake up to a full breakfast feast.
Inquire about the inn's romance package, including Champagne and chocolate-covered strawberries, to truly treat yourself and a loved one. The innkeepers happily accommodate special requests to perfect your stay.
Stay Steps from Beach at The Lamb & Lion Inn

Situated along a winding road leading to Seagull Beach, this cheery yellow inn makes beach access a breeze. Retreat to brightly decorated rooms, unwind by the outdoor firepit, or pedal cruiser bikes down to the shore. It's an idyllic home base.
Start your day right with the inn's expanded hot breakfast spread, including made-to-order omelets and pancakes, before heading out to explore. Return at day's end to warm up with a soak in their indoor hot tub.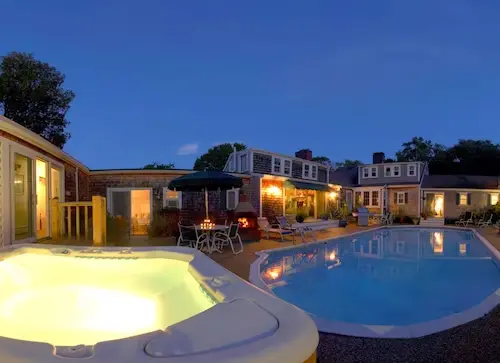 Book a Budget Room at Hampton Inn & Suites
With reliable rates and pleasant amenities, this chain hotel by the harbor provides an affordable base for experiencing Chatham. Unwind in the indoor pool each evening and fuel up at the free hot breakfast before embarking on the day's adventures.

The friendly staff gladly provides maps and recommendations tailored to your interests. Conveniently located, the hotel makes sightseeing, shopping, and dining easily accessible.
Experience the Magic of Winter in Chatham
With unspoiled natural splendor, historic maritime charm, delicious seafood eateries, and engaging attractions, Chatham captivates winter visitors. Discover the magic, history, and hospitality of this quintessential Cape Cod town.
Embrace the quieter pace, bundle up, and create memories exploring lighthouses, nature preserves, museums, shops, and more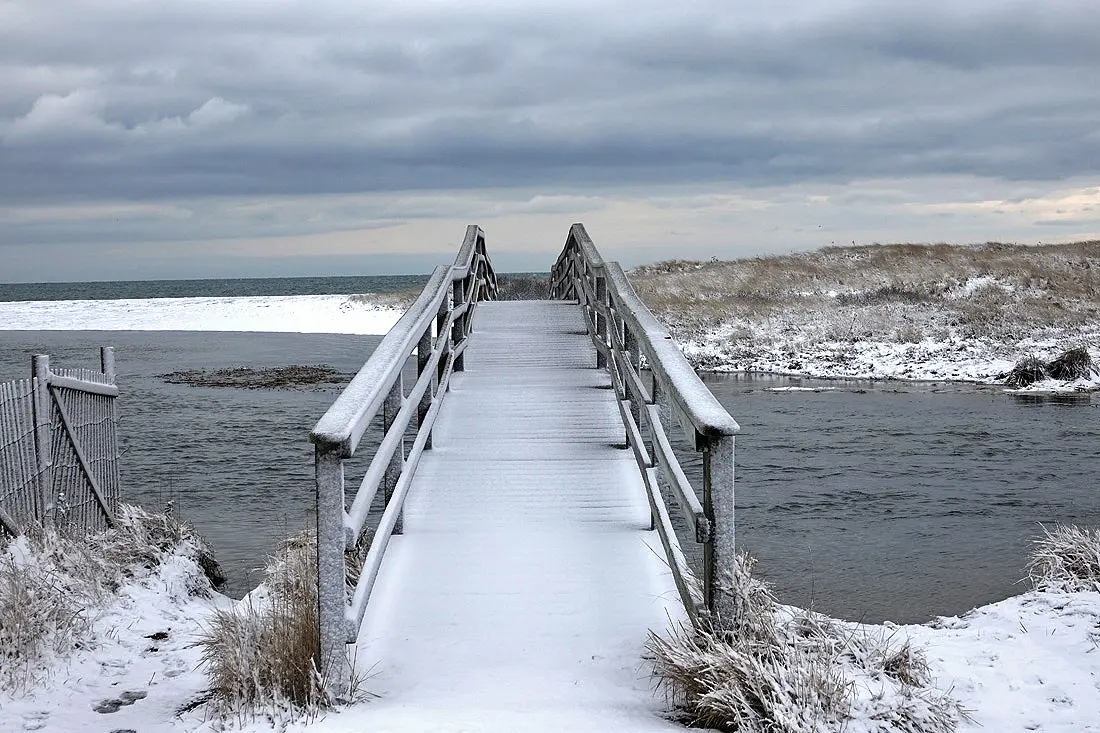 Enjoy Festive Events
Chatham sparkles even brighter during the winter holidays, when festive events add cheer to the season.
Sing along with carolers or watch ice sculpting at the annual Christmas by the Sea celebration. Shop European holiday markets selling local artisan wares. Don't miss the dazzling Harbor Lighting and Boat Parade, when vessels decked out in lights cruise the harbor.
Ring in the New Year at First Night Chatham's lively celebrations, featuring music performances, magic shows, and a midnight fireworks display over Oyster Pond.
Try Winter Sports
Trading ocean pursuits for ice and snow activities, Chatham transforms into a winter sports hub when the cold sets in.
Glide across frozen ponds at Ryder's Cove or Veterans Field on your skates. Local outfitters offer rentals and lessons for beginners. Hit the ski slopes just inland at ski resorts like Heritage Museums and Gardens.
When fresh powder blankets the landscape, explore Chatham's conservation areas on snowshoes or cross-country skis. Try sledding hills at Kate Gould Park.
Visit Off-Season
While summer remains busier, visiting during Chatham's peaceful off-season lets you experience authentic Cape Cod at a relaxed pace.
Stroll beaches and trails without crowds, comfortably admire exhibits in museums, and enjoy attentive service at restaurants. Many inns offer lower rates plus value packages.
Without the summer influx, you'll mingle more with laidback locals around town. Enjoy having idyllic vistas and attractions all to yourself to fully immerse in Chatham's charms.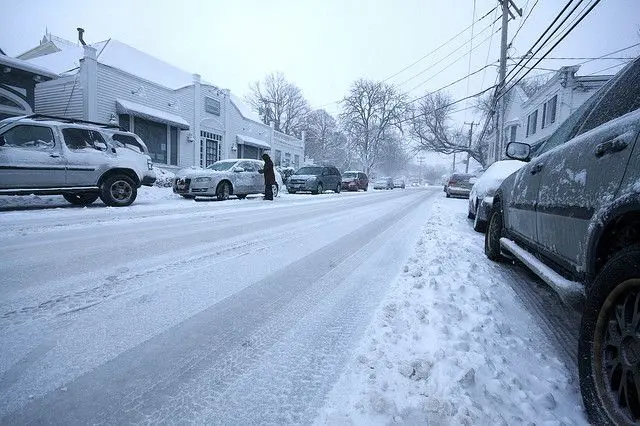 Stay Nearby

If Chatham's lodging options are fully booked, consider staying in a neighboring Cape town. Places like Harwich, Dennis, Brewster, and Orleans are minutes away, allowing easy access for daytrips.

Base yourself at a Harwich or Dennis hotel to be equidistant to Chatham and popular summer resorts like Hyannis or Provincetown for exploring multiple destinations. Wherever you stay, Cape Cod hospitality awaits.
Endless Beauty Awaits
Whether it's your first visit or your fiftieth, Chatham's coastal locale never gets old. The beaches, lighthouses, wildlife, culture, and people consistently charm and inspire.
Embrace blankets of snow, brisk winds, and melancholic gray skies that paint Chatham in a different light. Discover the community's warmth, heart, and magic that shines year-round.
Let the crash of frigid waves, cry of gulls riding the breeze, and sway of snow-dusted pines captivate your senses. Breathing in the refreshing ocean air, you feel the restorative power of the Cape.
When you need an escape from winter's throes, Chatham welcomes you with open arms. Hold onto summer a little longer amid the town's endless beauty.