Fun Things to Do in Clemson, SC: The Ultimate Getaway Guide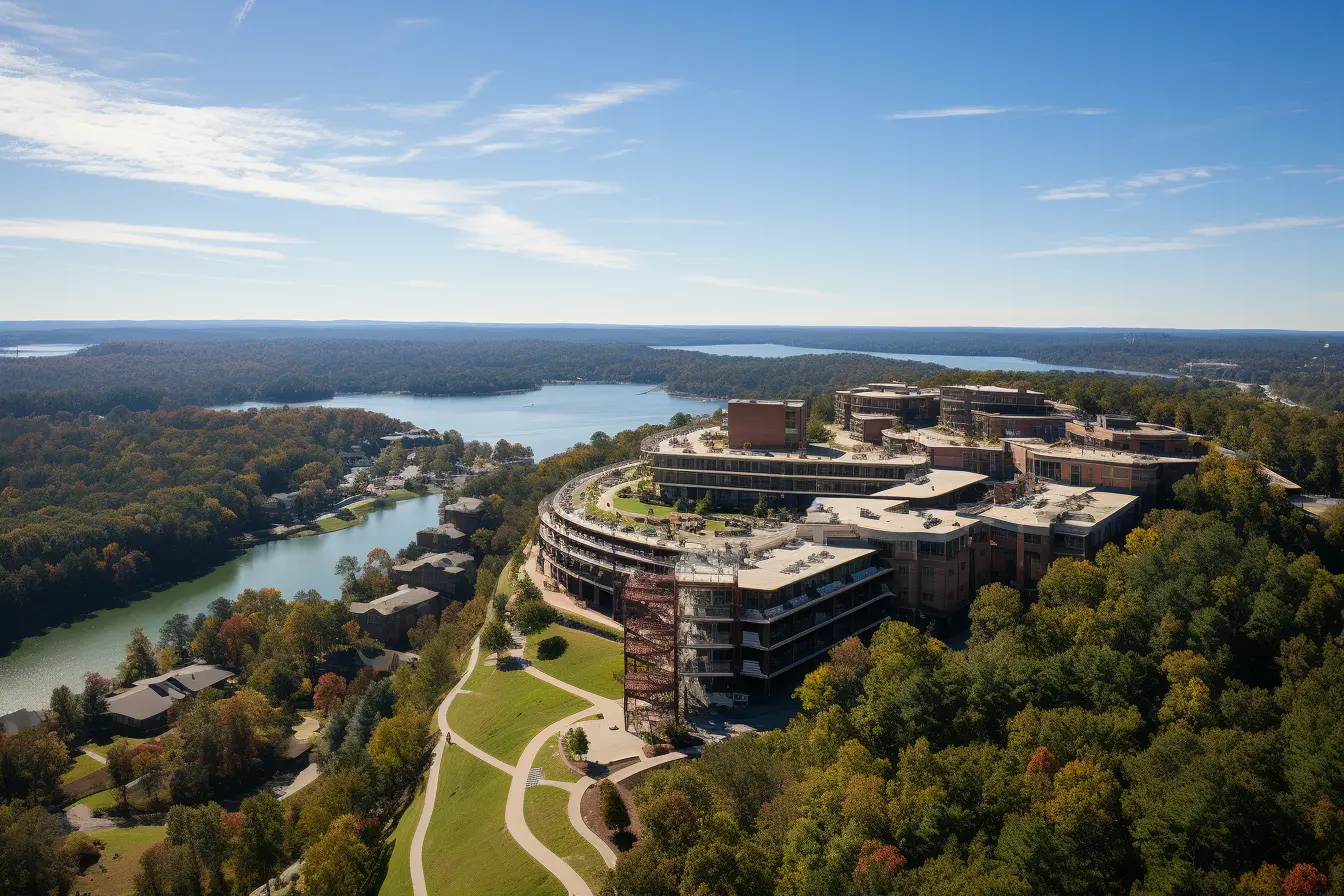 Nestled in the foothills of the Blue Ridge Mountains, Clemson, South Carolina is a charming college town with a rich history and plenty of activities for visitors, especially in the cooler winter months. From exploring the local cuisine to immersing yourself in the outdoors, this guide will give you an insider's look at 15 of the most fun and memorable things to do in Clemson when the weather turns crisp.
Take in the Sights
Wander the Clemson University Campus
You can't visit Clemson without stopping by the campus of Clemson University, the pulse of this college town. Going for a stroll under the oak trees draped in Spanish moss is a peaceful way to admire the historic architecture, from the iconic clocktower perched atop Tillman Hall to the stately columns of Fort Hill, home of university founder John C. Calhoun. Be sure to walk by Memorial Stadium, also known as "Death Valley," where you might catch the football team practicing in preparation for an iconic rivalry game. Don't forget to also check out the Campus Green, a grassy commons area where students play frisbee and lounge between classes.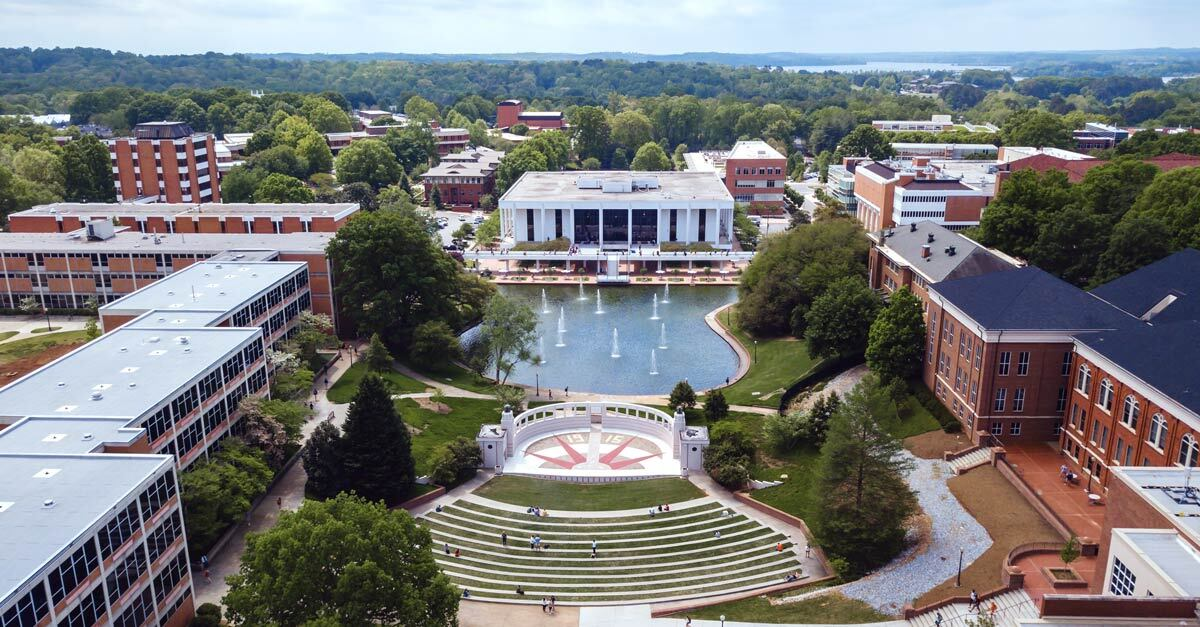 Relive History at Fort Hill and Hanover House
For a glimpse into Clemson's past, head to the campus' southwest corner to explore Fort Hill, the former home of John C. Calhoun and later Thomas Green Clemson. This plantation house from the early 1800s now serves as a museum, with exhibits on the lives of its former residents as well as the role of slavery on the plantation. You can take a guided tour to hear more details. Next door is the Hanover House, a 1716 French Huguenot home transplanted from the South Carolina lowcountry, showcasing 18th century furnishings and architecture. Walk through the house to see artifacts from its varied ownership history.

See Clemson's Spirit at Howard's Rock
Clemson Tigers football is woven into the fabric of the town, and no place represents its intense school spirit quite like Howard's Rock. Located at the top of the iconic Hill just beyond the east endzone of Memorial Stadium, touching this iconic white flint rock has been a team tradition since 1966. Visit on a non-game day to avoid crowds and admire the sweeping view of the stadium below. Make sure to rub the rock for good luck!
Marvel at Artworks at Lee Gallery
On campus along Highway 93, the striking modern architecture of Lee Gallery hosts rotating exhibits of contemporary art, photography, ceramics and more by students, faculty, and guest artists. Don't miss their annual showcase of MFA thesis projects each spring, displaying the culmination of graduate students' work. Check their event calendar for opening receptions and artist talks. With free admission, it's a great way to get a taste of Clemson's thriving arts scene.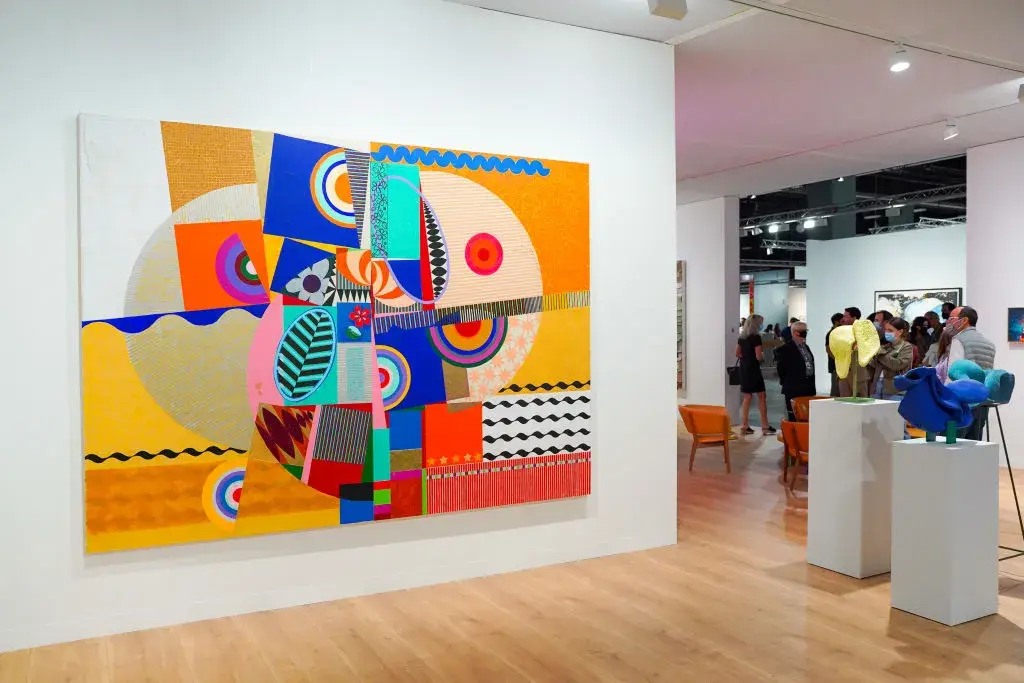 Reflect at Woodland Cemetery
Resting on a hill overlooking campus, Woodland Cemetery serves as the final resting place for many influential Clemson figures like founder Thomas Green Clemson. Stroll past the intricate headstones and statues capped with verdigris while paying your respects and admiring panoramic views of the university and surrounding lake. Look for the grave markers of past presidents and trustees which stand out for their ornate details.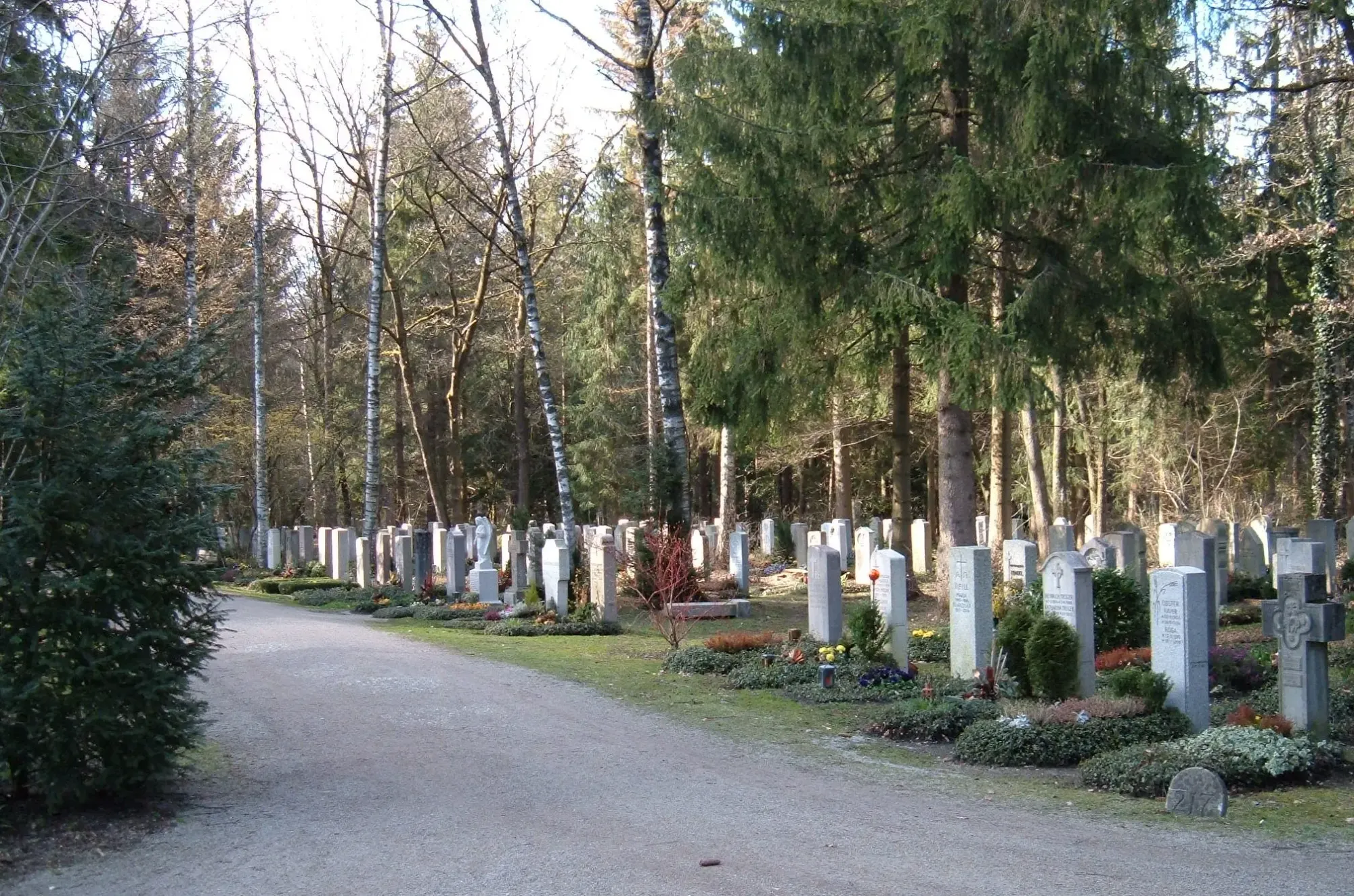 Get a Taste of the Local Flavors
Clemson's dining scene punches above its weight class, dishing up Southern comfort foods, farm-to-table fare, and global cuisines. Here are some can't-miss local eateries to try during your visit:
Southern-Fried Favorites at Mac's Drive-In
A Clemson institution since the 1950s, Mac's Drive-In is the place for Southern comfort food, from fried green tomatoes and okra to juicy burgers and hearty entrees like meatloaf and pot roast. Housed in a retro A-frame building, it's peak old-school charm. Don't skip out on their legendary thick milkshakes, which come in classic flavors like chocolate, vanilla, and strawberry.
Artisan Sandwiches at EAT Local
For fresh, farm-to-table flavors, head to EAT Local downtown. Their signature grilled sandwiches feature local ingredients like smoked chicken from Hickory Nut Gap and Mutsu apples from Sky Top Orchard folded into griddled ciabatta bread. Soups, salads, and sides like the signature sweet potato fries round out the seasonal menu. Be sure to also check out their bakery case for fresh pastries and breads.
Classic Barbecue at Smokin' Pig
You can't visit South Carolina without trying barbecue, and Smokin' Pig in Pendleton offers smoked meat at its finest. Load up on staples like pulled pork, brisket, and smoked wings, or go for more unique options like smoked turkey or burnt ends. Their vinegary Piedmont-style sauce adds the perfect tangy punch. Don't miss their melt-in-your-mouth cornbread muffins either!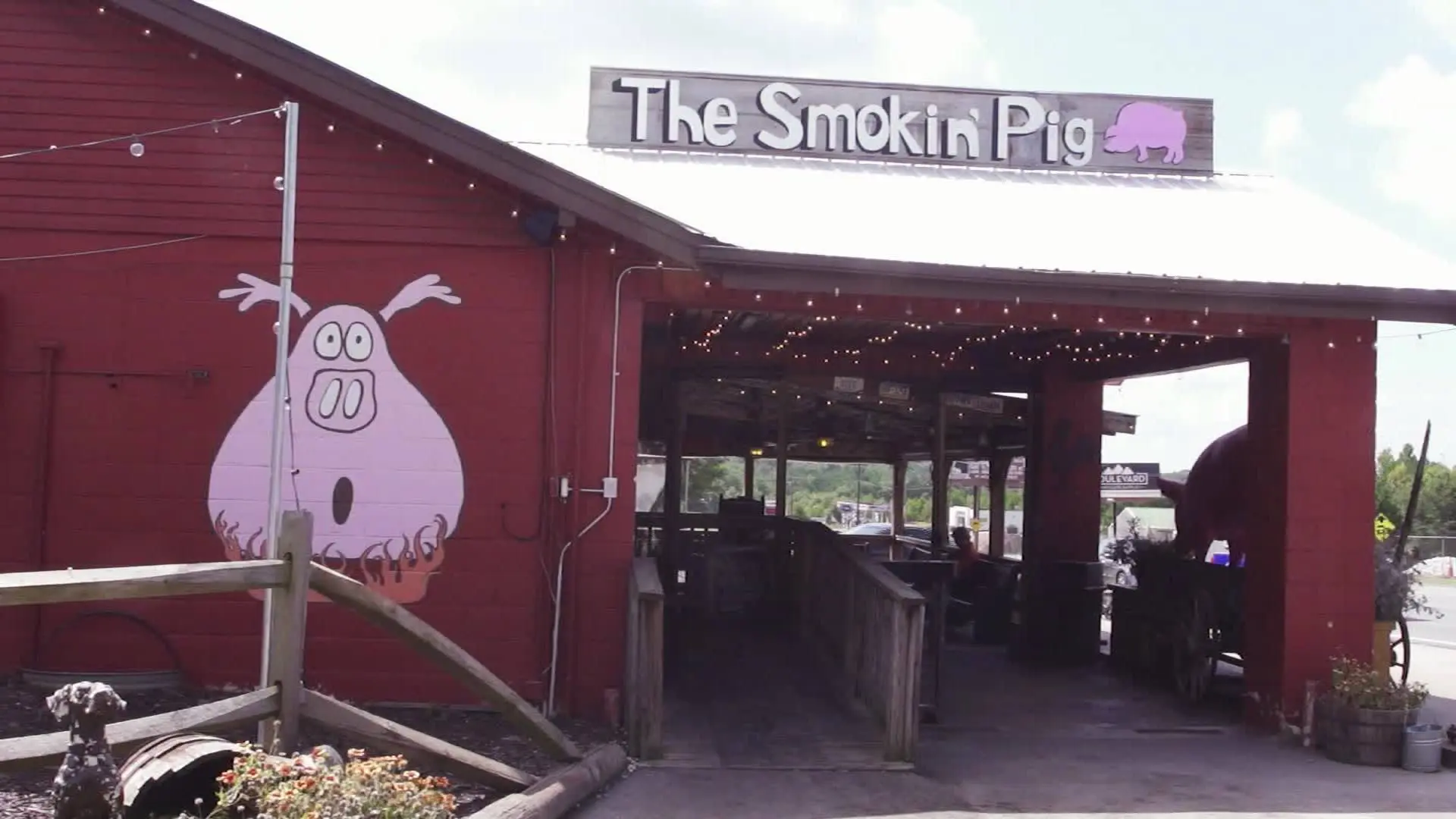 Gourmet Comfort Food at Jalapeno's
For a refined take on Southern cuisine, book a table at Jalapeno's, where regional ingredients get the gourmet treatment. Standouts include shrimp and grits with andouille sausage, cast iron catfish, and low country boil with head-on shrimp, smoked kielbasa, and potatoes. Their cocktail menu also impresses with creations like the Palmetto Punch, blending local peach vodka with muddled mint and citrus.
Late Night at TD's
A favorite among students, TD's draws big crowds late into the night with its extensive menu of bar food spanning quesadillas, calzones, burgers, wings, and pizzas baked in a stone oven. It's the perfect spot to wrap up a long night out with favorites like cheesy bacon fries or a slice of peanut butter pie. Enjoy it all in their casual, lively atmosphere.
Coffee and Pastries at All About Coffee
Start your morning off right with a locally roasted caffeine fix at All About Coffee downtown. Beyond piping hot cups of coffee, espresso, and tea, they serve fresh baked pastries, yogurts, bagel sandwiches, and more. Soak up the cozy ambiance at one of their cafe tables or take it to go.
Craft Beer at Clemson Downs Brewpub  
Sample the creations of Clemson's own brewers at Clemson Downs Brewpub, like their flagship IPA "Solid Orange" or the smooth "Lake Hartwell Lager." Enjoy yours on their spacious patio with views of the old horse racing track turned mixed-use complex while you nibble on soft pretzels or pimento cheese dip.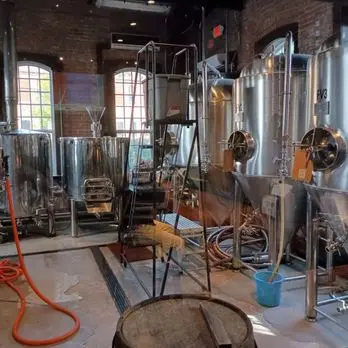 Farm-to-Table Fare at Pendleton Cafe  
Just down the road in historic Pendleton, Pendleton Cafe serves upscale Southern dishes in a charming converted bungalow. Feast on options like seared mountain trout, braised short ribs, and shrimp and grits while enjoying the rustic chic atmosphere and full bar stocked with regional spirits and wines.
Immerse Yourself in Nature
The natural beauty of Lake Hartwell and the surrounding Blue Ridge foothills offers endless opportunities for outdoor recreation in Clemson's backyard.
Hike Hartwell Lake Loop Trail  
For sweeping vistas of Lake Hartwell's sparkling waters, take on the 7.4-mile Hartwell Lake Loop Trail in Oconee State Park. Pass through hardwood forests and cross several wooden footbridges as you circumnavigate the lakeshore, catching glimpses of the water through the bare winter trees. Stop at the observation decks for the best panoramic views.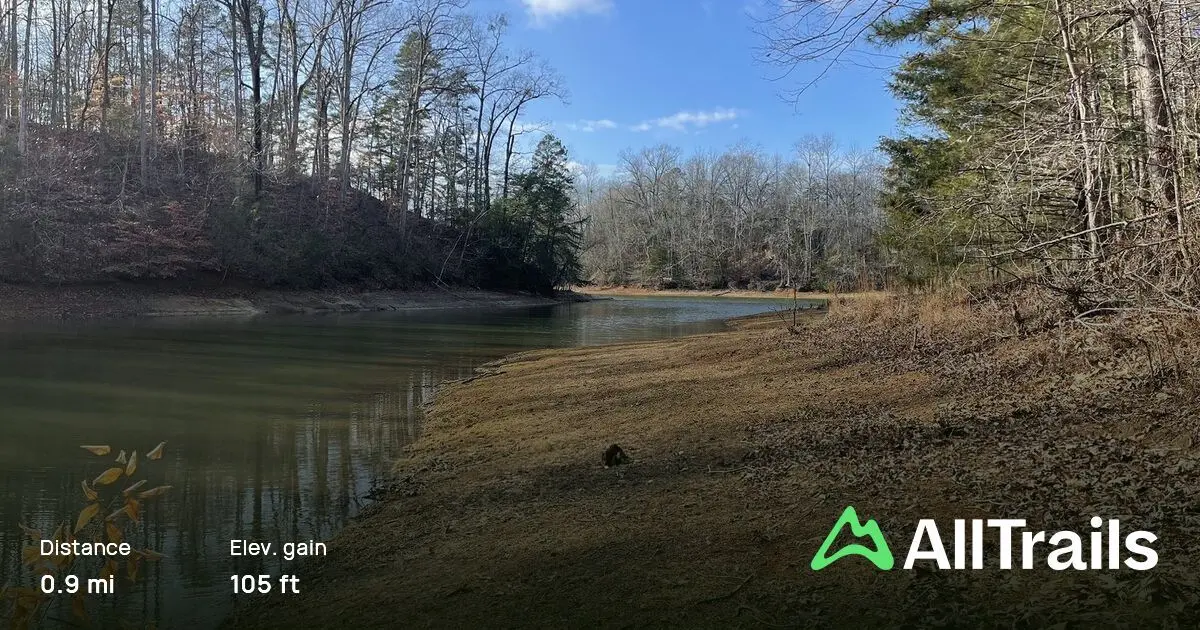 Bike the South Carolina Botanical Garden  
Just north of town, pedal through the tranquil scene of streams, bridges, and blooming camellia trees along the nearly four miles of paved trails that weave through the South Carolina Botanical Garden. Built on the former site of a blue granite quarry, it's a hidden gem to explore on two wheels. Don't miss the chance to visit its unique geological sites and demonstration gardens.
Fish for Striped Bass on Lake Hartwell
Cast your line into Lake Hartwell to reel in striped bass, crappie, trout, and more. For the best access, head to the Seneca Creek day use area and boat ramp. Don't have your own gear? Outfitters like Lake Hartwell Country Outfitters offer boat rentals and guided fishing trips to help you land a big catch.
Paddle Lake Issaqueena
For a peaceful paddle surrounded by nature less than 10 minutes from campus, launch your kayak or canoe at Lake Issaqueena. This small lake is tucked away in the mountains and features interesting sights along its shores like the ruins of an old textile mill and a now flooded colonial-era settlement. Look for local wildlife like deer and waterfowl.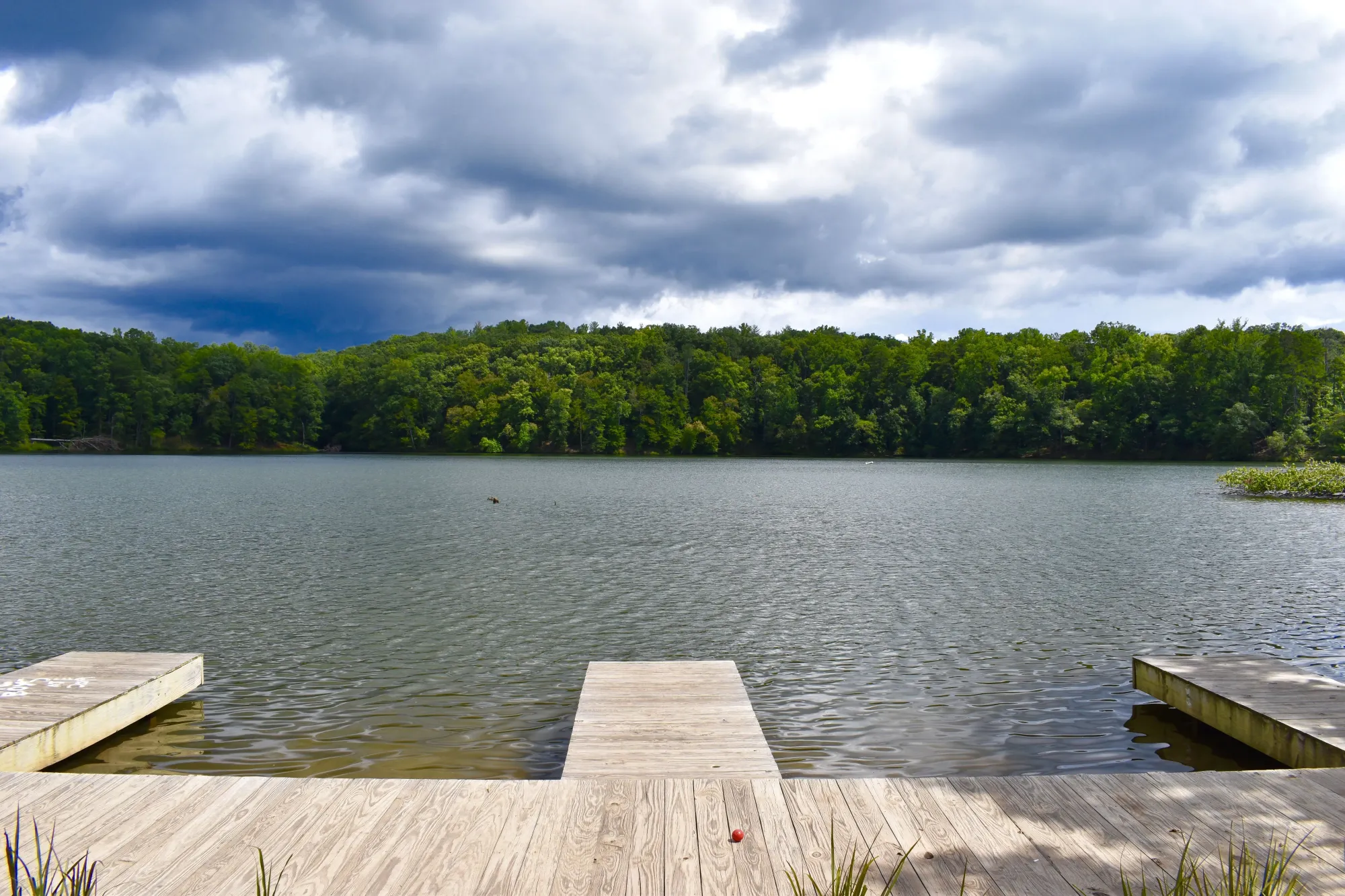 Tee Off on PGA-Level Golf Courses  
Golfers rejoice – Clemson lies in the shadow of some of South Carolina's most acclaimed golf courses, including The Cliffs Valley and Cliffs Mountain courses designed by Tiger Woods. With elevation changes, tricky doglegs, undulating greens, and picturesque views, these championship courses offer a world-class links experience. Tee times fill up early, so reserve yours ahead of time.
Take a Wine Tour through the Foothills
The soil and climate of the Blue Ridge foothills create ideal conditions for growing grapes, giving rise to a burgeoning wine scene around Clemson. Sample vintages like Syrah, Viognier, and Cabernet Franc at wineries like Villa San Carlos, Mountain Ridge, and Clemson's own Hidden Vineyard during a picturesque day touring vineyards.
Hike Raven Cliff Falls
Stretch your legs on this scenic two-mile hike to a stunning waterfall in Caesar's Head State Park, about 30 minutes from Clemson. Along the way you'll traverse gentle hills, pass wildflower meadows, and cross log bridges before reaching the grandeur of the 320-foot-wide Raven Cliff Falls.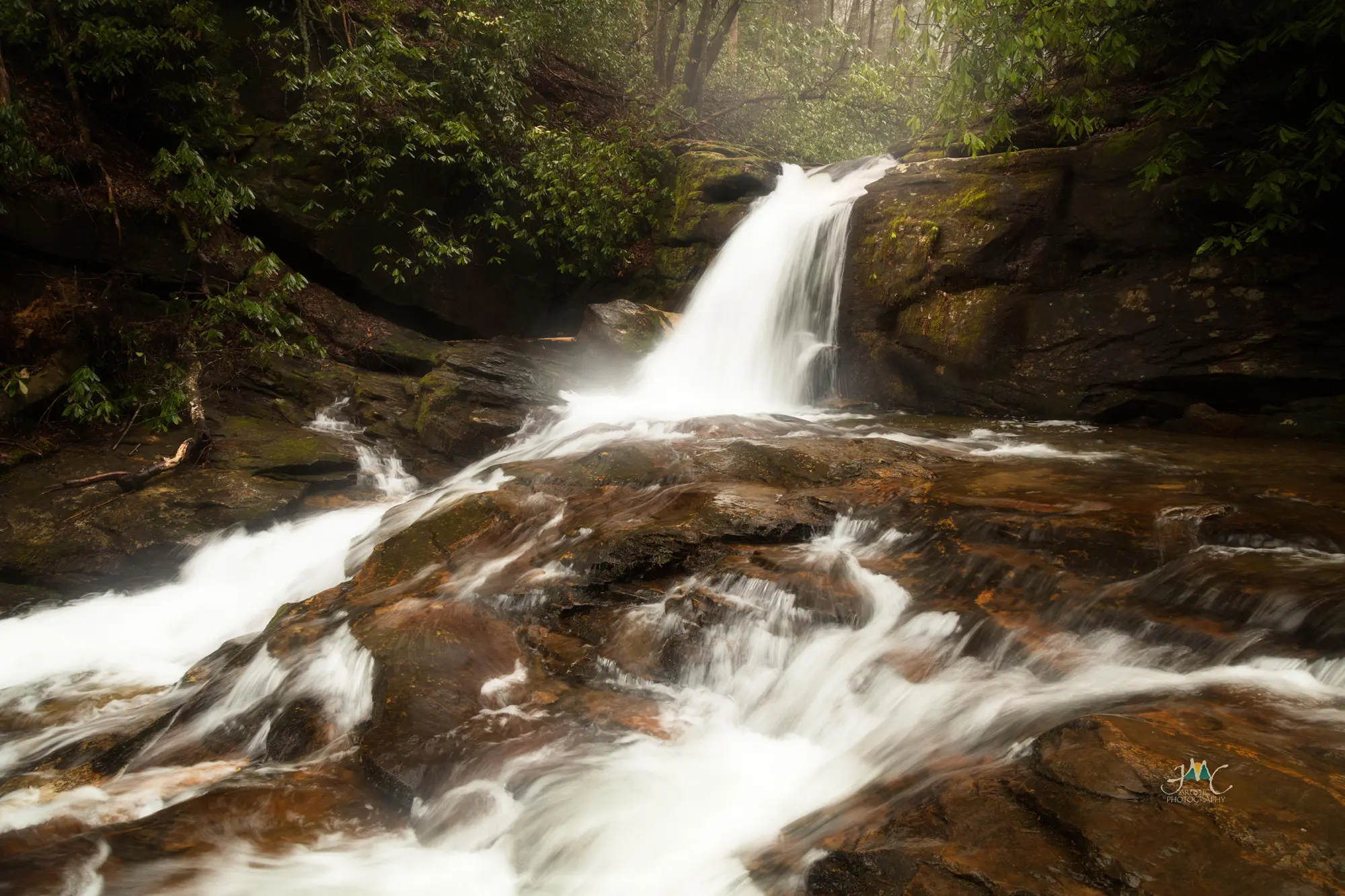 Ski and Snowboard at Sapphire Valley
Make the one hour drive to cash in on the powder at Sapphire Valley Ski Resort once the snow starts falling. Enjoy beginner-friendly runs and snow-making on most slopes. Plus, amenities like ski-in condos and chairlift with comfy "bubble" enclosures make for an easy mountain getaway.
Where to Stay in Clemson
Clemson offers a range of inviting accommodations options for rests and relaxation during your upcountry getaway.
Boutique Charm at Patrick Square Inn  
Located right downtown, Patrick Square Inn pampers guests with amenities like afternoon wine and cheese, evening milk and cookies, and a daily Southern-style breakfast in its elegant dining room. Its 12 plush rooms marry historic architecture with modern conveniences. Don't miss their nightly social hours, the perfect chance to mingle with fellow guests.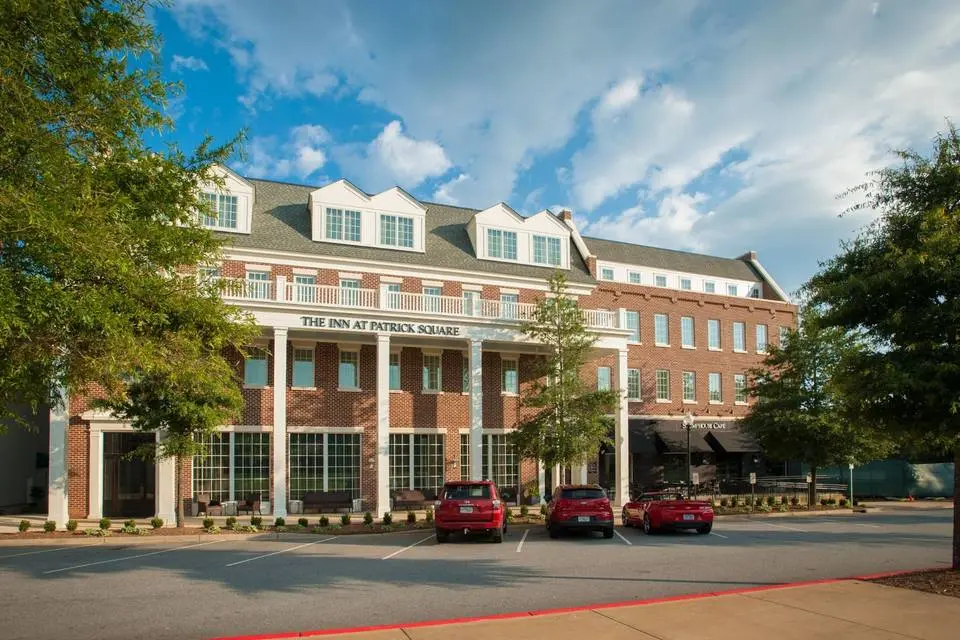 Luxury Retreat at Esssence Hotel
Tucked away on the shores of Lake Hartwell just five miles from campus, Esssence Hotel is a luxurious escape with amenities including an infinity pool, full-service spa, and lakeside bistro. Guest rooms boast floor-to-ceiling windows to soak up the views. Start your day with yoga on the pier and return to unwind on your private balcony after a day of exploring.
Cozy Cabins at Keowee Key Cabins
Rent a private log cabin on Lake Keowee through Keowee Key Cabins and spend your days fishing, kayaking, grilling out, or relaxing on your own piece of shoreline. These secluded, amenity-filled cabins have stone fireplaces, hot tubs, screened-in porches and more so you can make the most of the peaceful setting.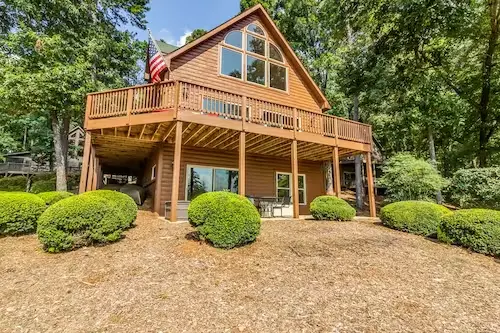 Budget Bunks at Clemson Travelers Rest  
For clean, comfortable rooms at wallet-friendly rates, check into Clemson Travelers Rest. Located off Highway 123, this barebones motel may be dated but it hits the basics with free breakfast, WiFi, and microwaves and mini-fridges in rooms. It's only a 15-minute drive to campus, making it a solid budget option.
B&B Charm at Jane Pickens House
Built in 1889, the historic Jane Pickens House offers cozy bed and breakfast accommodations just two blocks from downtown. Each room has unique antique furnishings and decor along with modern amenities. Sip complimentary evening wine on the front porch or curl up with a book by the fireplace.
Camping on Lake Hartwell  
Pitch a tent or park your RV right on Lake Hartwell at campgrounds like Twin Lakes or Paynes Creek. Enjoy water views, easy lake access for swimming and boating, and amenities like electricity and hot showers. Just a 10-15 minute drive from Clemson, it makes enjoying the outdoors a breeze.
Exciting Activities for Entertainment
Beyond its impressive sights, Clemson also delivers experiences for making memories to last a lifetime:
Catch a Show at Brooks Center  
Housed in a state-of-the-art performance hall on campus, Brooks Center hosts musical acts, plays, dance performances, comedy shows, and more. Their annual holiday production of *The Nutcracker* is a must-see. With free parking and affordable tickets, it offers a high-caliber arts experience. Check their calendar for the full line-up of shows.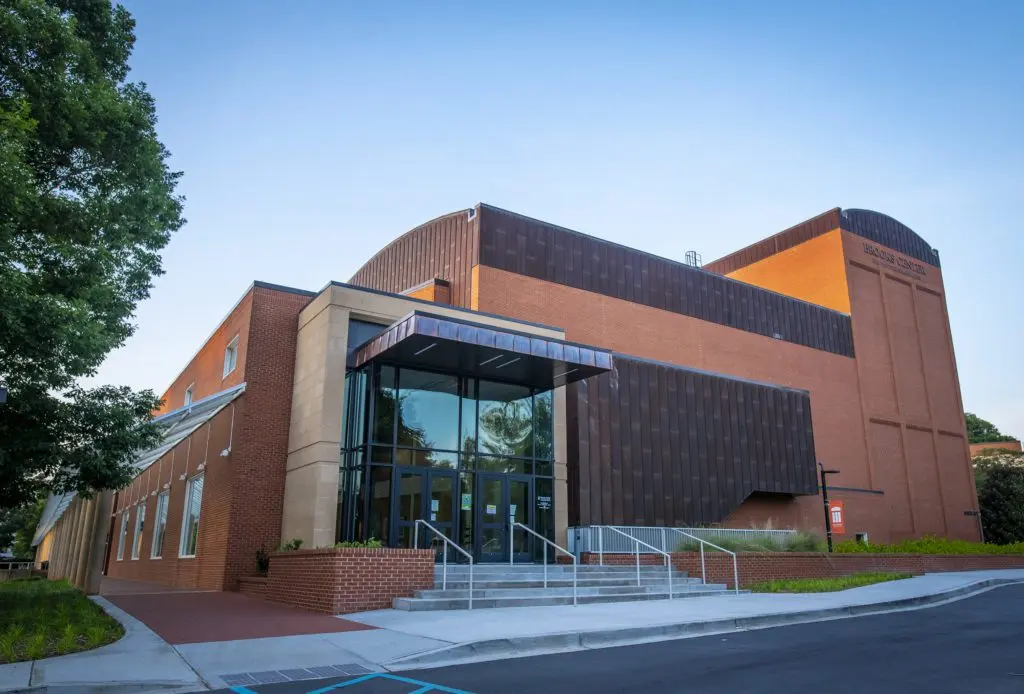 Bowl at Tri County Lanes  
For old-fashioned family fun, take to the lanes at Tri County Lanes just over the Georgia border in Seneca. With duckpin bowling, weekly leagues, and late night Cosmic Bowling with a radiant light show, it offers much more than your average bowling alley. The attached arcade will bring out your competitive side with air hockey, skeeball, and more.
Take in Hockey at Bon Secours Wellness Arena
The Greenville Swamp Rabbits, members of the ECHL, play fast-paced professional minor league hockey at the Bon Secours Wellness Arena downtown. Catch the action rink-side with lively fans cheering on their local team. Friday nights feature special promos like $2 beers and concession deals.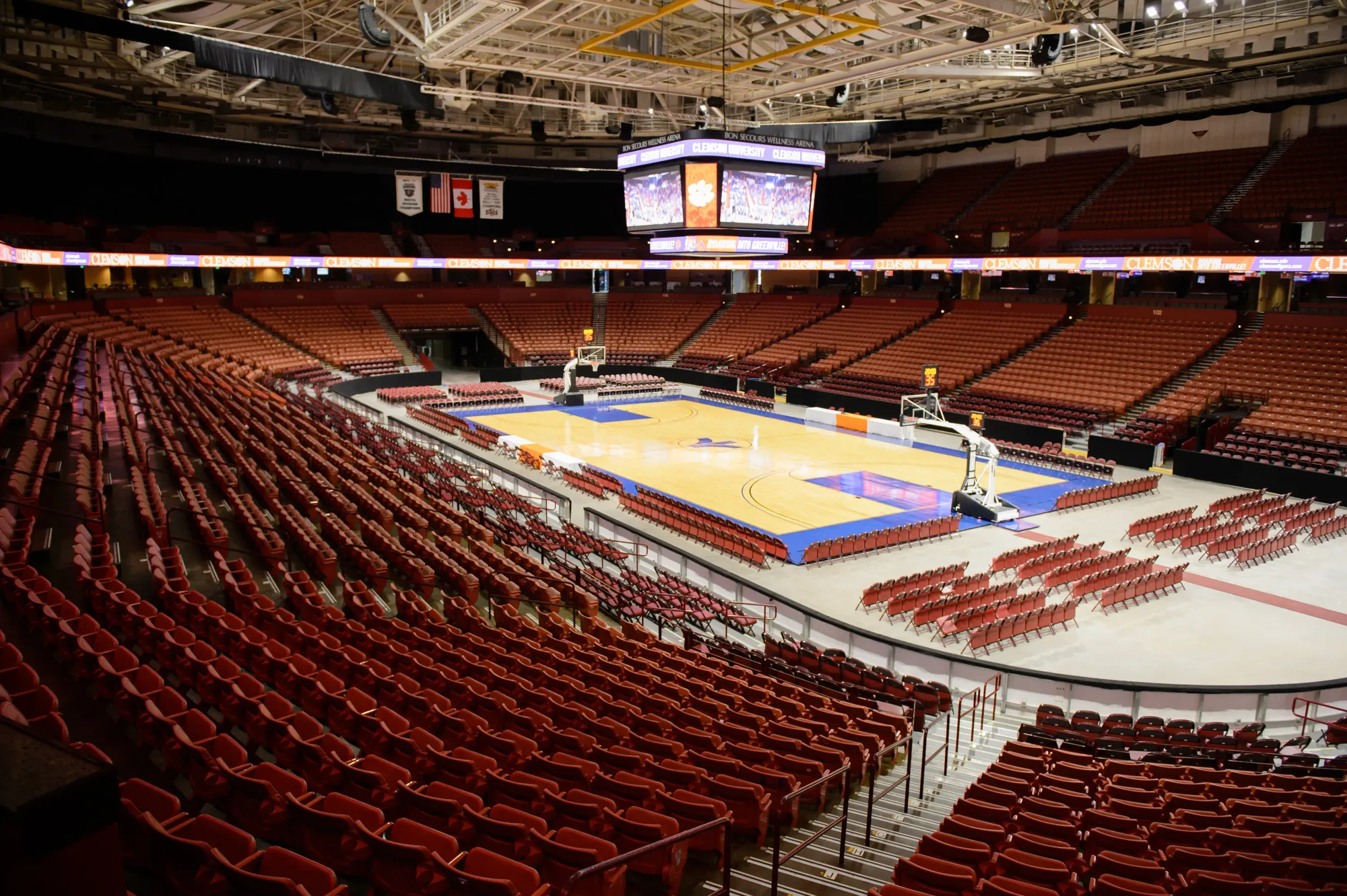 Tour the Farm at Clemson Bottling Company
See how one of South Carolina's pioneering craft breweries makes its signature beers and ciders on an in-depth tour of Clemson Bottling Company's picturesque farm and production facility. Look behind the scenes at the inner workings of the brew house and cider press before a guided tasting session of their full beverage lineup.
Tailgate at Esso Club  
No trip to Clemson is complete without stopping by Esso Club, the spirited sports bar established in 1933 across the street from Memorial Stadium. Soak up the energetic atmosphere on game days when tents fill the parking lot with Tiger fans grilling burgers, playing cornhole, and socializing for hours before kickoff.
Explore the ArtsScene in Greenville
Venture 25 minutes down the road to downtown Greenville to experience the city's impressive arts offerings, like touring the expansive Museum and Gallery at Bob Jones University or catching a show at the renowned Peace Center for the Performing Arts.

Shop and Dine on Main Street Pendleton
Browse the indie boutiques, art galleries, and antique stores that line charming Main Street in nearby Pendleton, with a break for lunch at one of the town's acclaimed farm-to-table restaurants. Don't miss Black Dog Salvage for unique vintage and architectural finds.
Attend a Festival
Throughout the year, Clemson plays host to fun festivals like the Clemson Blues Festival showcasing soulful guitar licks, Artisphere celebrating local artists and performers, and the Clemson Baroque Chamber Music Festival with classical concerts held on campus.
Take a Lake Cruise
Enjoy panoramic views of Lake Hartwell's tree-lined shores on a two-hour narrated cruise, complete with cheese, fruit, and wine. Departs daily from the Clemson Marina and offers a chance to relax on the water while taking in the scenery.
Conclusion
Whether you're hungry for local flavors, eager to get active outdoors, or simply looking to soak up some quintessential college town vibes, Clemson has something for every interest to make winter come alive. With historic and cultural attractions, an emerging food scene, and easy access to the natural splendor of the foothills, this South Carolina town is full of discoveries waiting to be made once the weather turns crisp.
Plan a visit during the holiday season to experience Clemson's charming yuletide spirit, from the annual Christmas parade and tree lighting ceremony on Bowman Field to festive concerts and exhibits at the Brooks Center. Stop by the live nativity scene hosted annually outside Sikes Hall depicting the Christmas story with people and animals.
For more wintry magic, make the two hour drive to Asheville, North Carolina to soak up the Victorian surroundings of the impressive Biltmore Estate decorated lavishly for the holidays, or head just over an hour northeast to Greenville for ice skating under twinkling lights at the Poinsett Hotel's outdoor rink downtown.
After a long day of exploring, cozy up by the crackling fireplaces found at many local restaurants and hotels, like the Esso Club, Patrick Square Inn, and Esssence Hotel. Sip on warm beverages like spiced cider, hot chocolate, or Irish coffee while you watch flickering flames and snowflakes fall outside.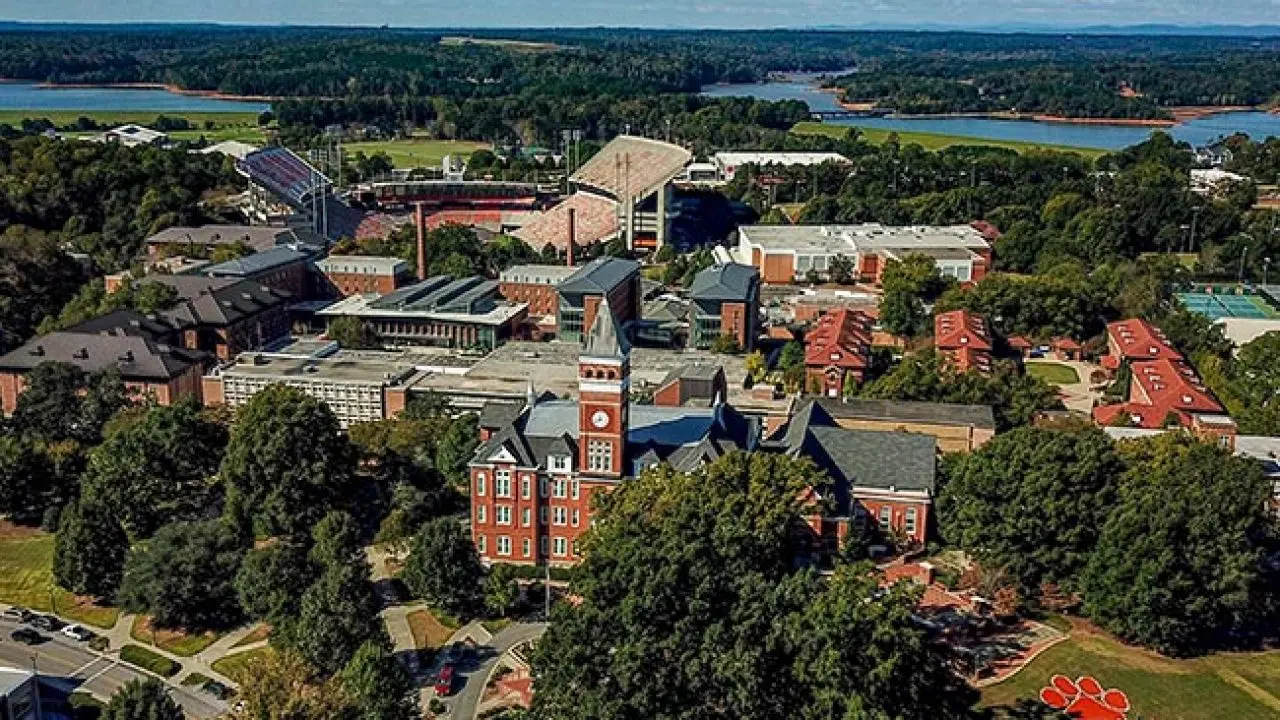 With so much to discover in Clemson and its surrounding upstate region, winter is perhaps the most magical time of all to plan your visit. From spirited football weekends and intimate holiday concerts to snow-dusted mountain vistas and heartwarming small town cheer, a getaway to Clemson is guaranteed to capture those picture-perfect winter moments.